Puerto Morelos, Mexico is an idyllic, laid-back, and quirky Caribbean destination unlike any other on the Yucatan Peninsula.
Where fishermen still bring in the day's catch by hand and pelicans outnumber beach umbrellas…unless, of course, you happen to find yourself at one of the area's acclaimed beachfront resorts!
Located just 20 minutes south of Cancun International Airport, and 30 minutes north of Playa del Carmen, Puerto Morelos has many of the advantages of these two immensely popular tourist destinations, yet feels a world apart.
Driving south along Mexico's scenic Highway 307 from Cancun, Lori and I hadn't initially planned on visiting Puerto Morelos. Yet, something beckoned us to take a look, and we were stunned by what we found.
If we were to do our Yucatan trip all over again, we'd completely forget about Cancun (and maybe even Playa) and allocate much more time to Puerto Morelos.
We absolutely loved what we found in this unimposing, off-the-radar destination in the heart of the Riviera Maya, and we think others will as well.
Read on to discover why we found it so hard to say goodbye to Puerto Morelos (and why you may find yourself feeling the same), with plenty of helpful tips for making the most of your stay.
▸ Looking for travel medical insurance? SafetyWing offers low-cost overseas medical coverage tailored to international travelers.
We're reader supported and may earn a commission from affiliate links on our site at no cost to you.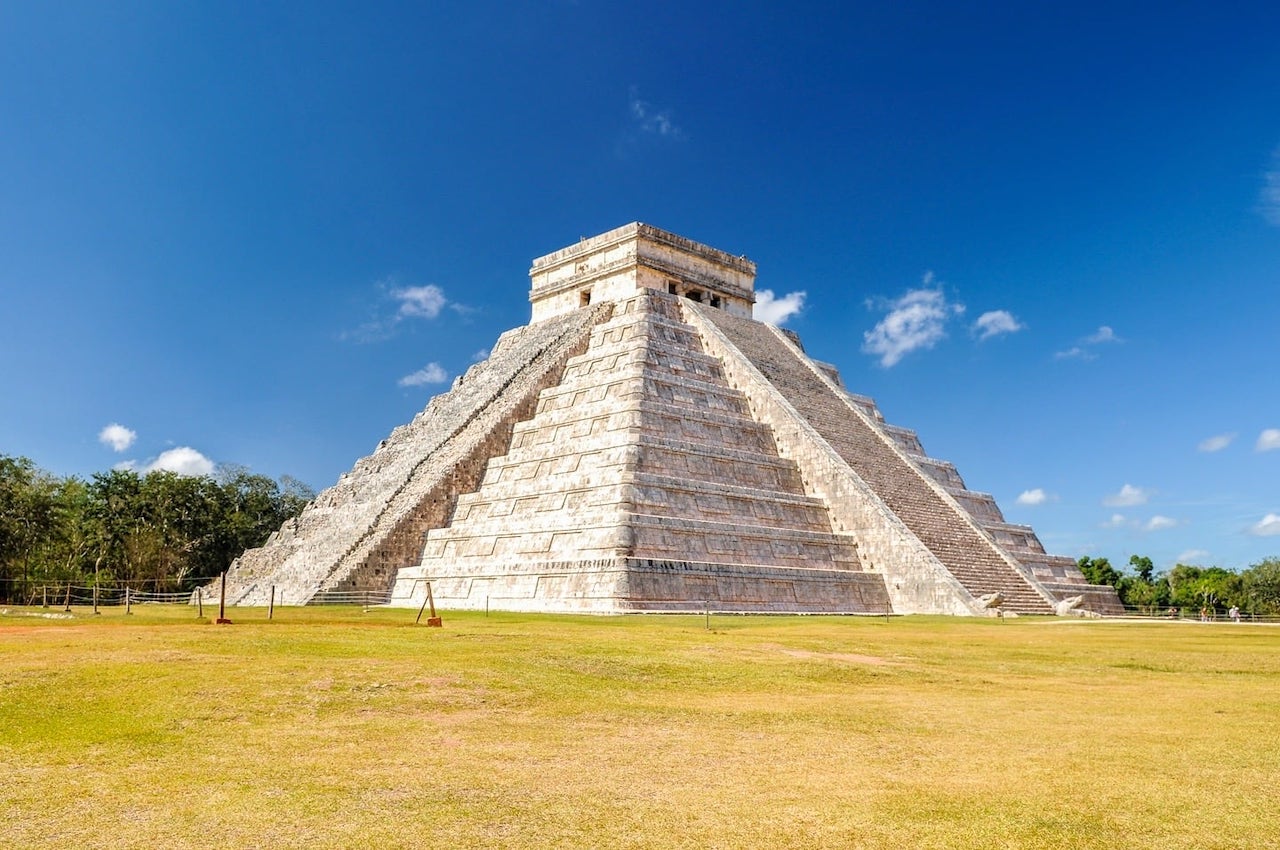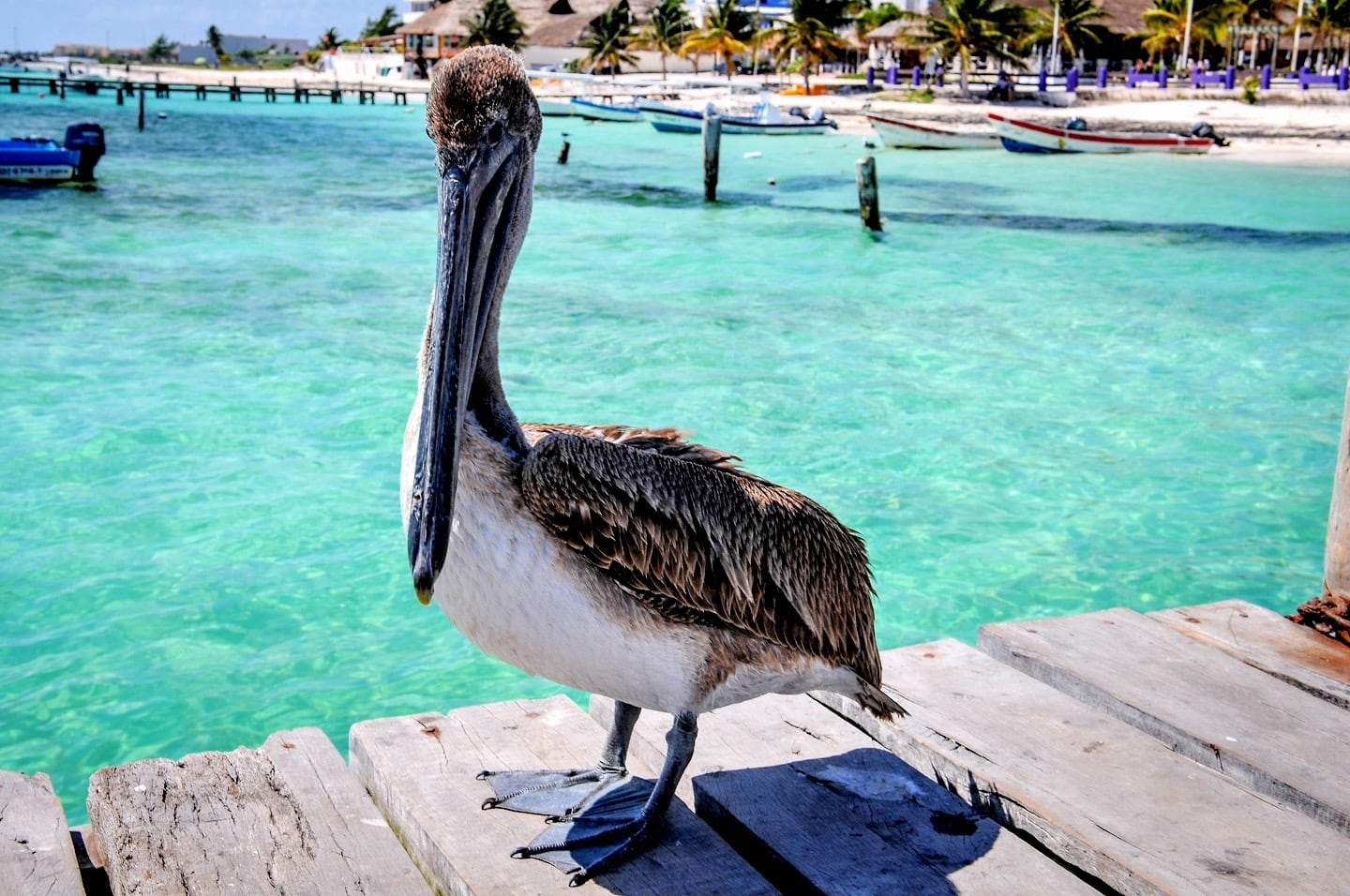 ---
12 Reasons To Go To Puerto Morelos
---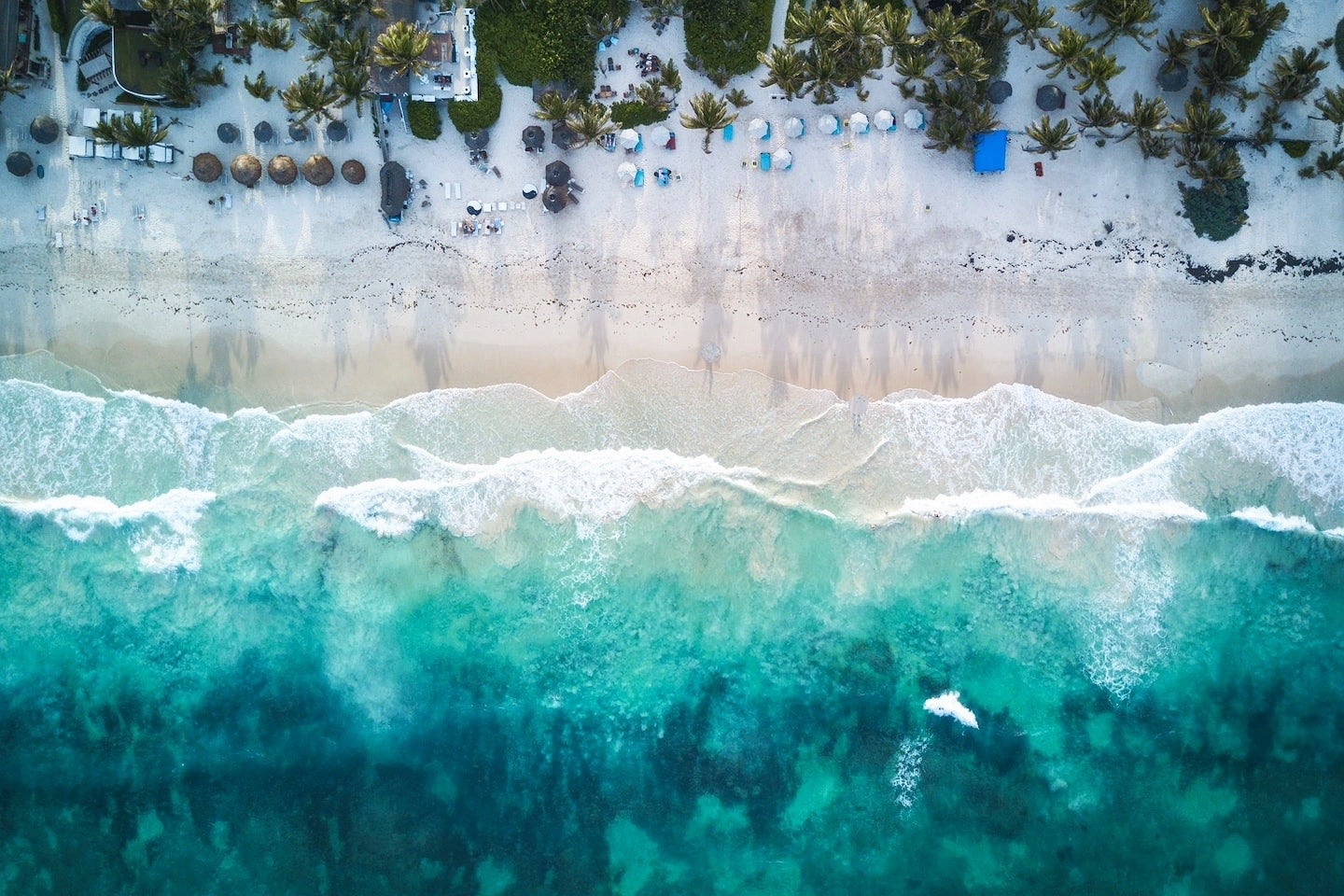 1
|

Those Beautiful, Low-Key Caribbean Beaches!

Let's get the obvious out of the way first. People visit the Riviera Maya in Mexico for one main reason — the Caribbean beaches!

And Puerto Morelos has more than its fair share of long, white strands punctuated by striking turquoise waters.

What makes Puerto Morelos beaches so special? The Mesoamerican Reef (the Western Hemisphere's largest barrier reef) is located just 400 meters offshore.

The reef provides excellent protection to the coastal waters of Puerto Morelos and makes this an exceptional area for swimming and snorkeling (particularly for children).

The main beach, which is also home to the town's small fishing fleet of lanchas, is most visitor's introduction to Puerto Morelos beaches (look for the large palapa (grass roof) of Pelicanos Restaurant).

Sure, one could happily spend hours here fulfilling a great many of their Caribbean beach dreams. But a short walk north or south of the main docks offers even more stunning coastline to explore, largely devoid of casual visitors.

If you're looking for the area's best stretch of sand for swimming and sunbathing, park yourself anywhere between Ocean Coral & Turquesa resort (to the north) and Excellence Riviera (to the south).

This area is kelp-free with gentle surf, offering a variety of amenities and plenty of opportunities to lose the crowds if you want.

If you aren't staying at one of these resorts, look for the public access point just south of Excellence Riviera.

Also, check out the area south of the main port for more good options, particularly if you are looking for longer expanses of undeveloped Caribbean coastline.
---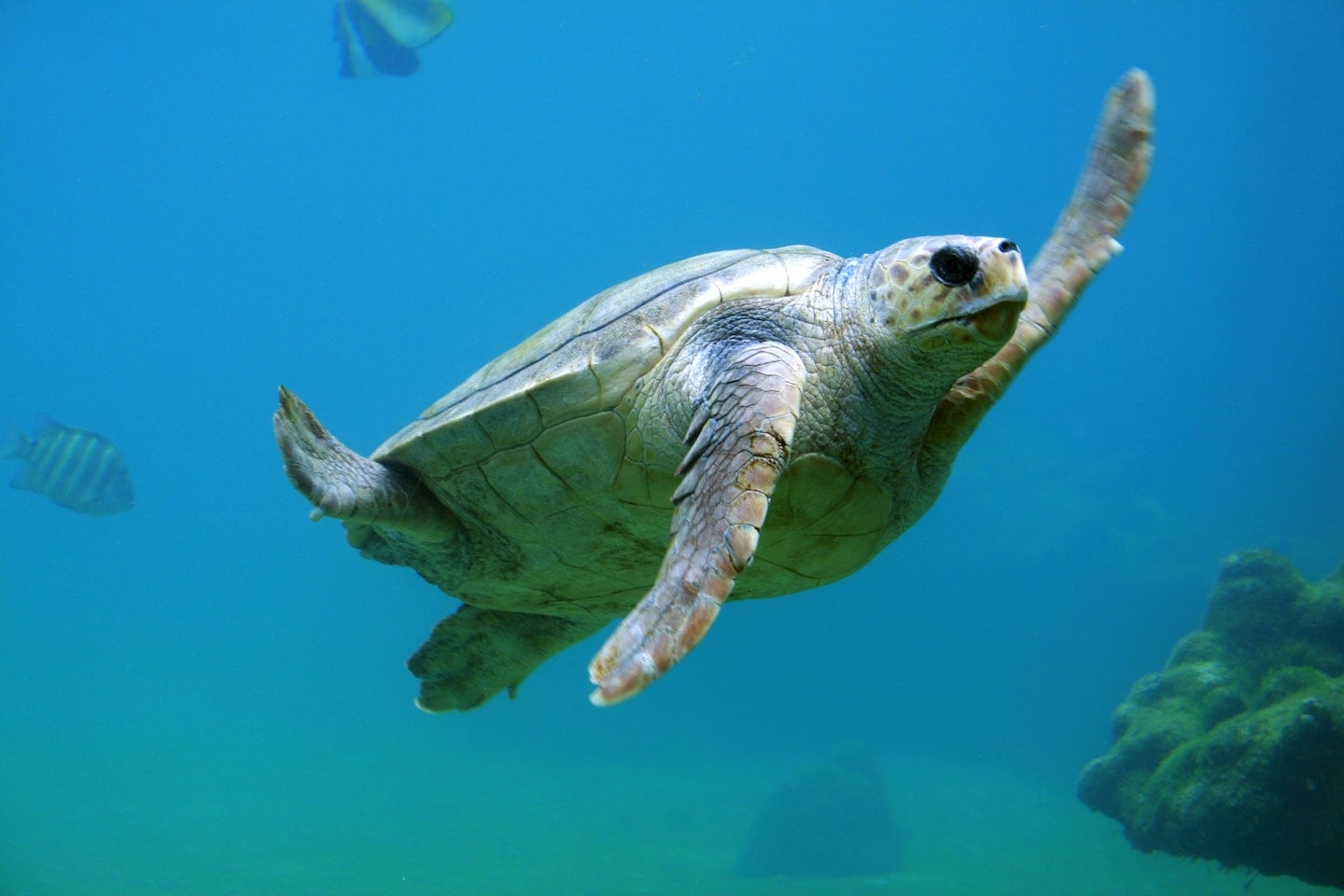 2
|

Snorkeling + Diving the Barrier Reef

Speaking of snorkeling and diving the Mesoamerican Reef, Puerto Morelos is a superb place to get your feet wet with both!

Sure, there are tropical fish and other sea creatures to see close to shore, but the real magic happens 400 – 1000 meters offshore along the reef, which also happens to be a national marine protected area (National Reef Park of Puerto Morelos).

While some experienced snorkelers choose to access the reef themselves from the shore, we recommend going with a reputable snorkel or dive company (see our recommendations below).

The reef is very long (stretching some 20 km), and a knowledgable guide will be able to take you to the very best places.

🔥 Hot Tip 🔥

Always be sure to wear biodegradable (reef safe) sunscreen when exploring fragile coral reefs. If you dive, watch your buoyancy so that you don't drag anything along the ground, and never touch live coral.

Lori and I love tooling around on our own, but we always make sure to get on a tour at some point when exploring bucket list snorkel and dive sites like this stretch of the Mesoamerican Reef.

If you plan on doing a dive trip, don't pass on a snorkel trip as well. Oftentimes, snorkel and dive trips will concentrate on different areas of the reef, and you'll get a very different experience exploring the fascinating creatures of the deep and casually poking around the colorful surface.

What will you see snorkeling or diving the reef? You can spot sea turtle, stingray, and over five dozen species of tropical fish and other critters in the crystal, clear waters off Puerto Morelos!

These are the snorkel and dive tours we would book if we were planning a trip to Puerto Morelos right now:

(All of our picks depart from Puerto Morelos and offer free cancelation)

2-HOUR REEF SNORKEL ▸ This small-group reef tour is run by Wet Set Diving Adventures, the #1 rated outfit in Puerto Morelos. Includes boat transport, snorkel equipment, national park fees, and professional guide. From US$45.

HALF-DAY REEF SNORKEL ▸ Not staying in Puerto Morelos? Check out this half-day reef snorkel trip, which includes transport from hotels in Puerto Morelos or anywhere else along the Riviera Maya. From US$55.

SAIL & SNORKEL TRIP ▸ Lay back and let the warm winds of the Caribbean whisk you away to some of the best snorkeling the Yucatan has to offer with this highly rated, 3.5-hour catamaran excursion around the National Reef Park. From US$98.

REEF DIVE ▸ Visit two of the top dive sites on the reef with Dive with Ruben, a highly-rated and highly respected family-run dive operation. For open water certified divers. From US$110.

Not dive certified? Check out…

DISCOVER SCUBA ▸ Have you always wanted to try diving but not sure if it's right for you? Check out Discover Scuba run by top-rated Wet Set Diving Adventures. This experience offers a chance to try out scuba in the calm and crystalline waters of Puerto Morelos without the time and cost of getting certified. From US$130.
---
---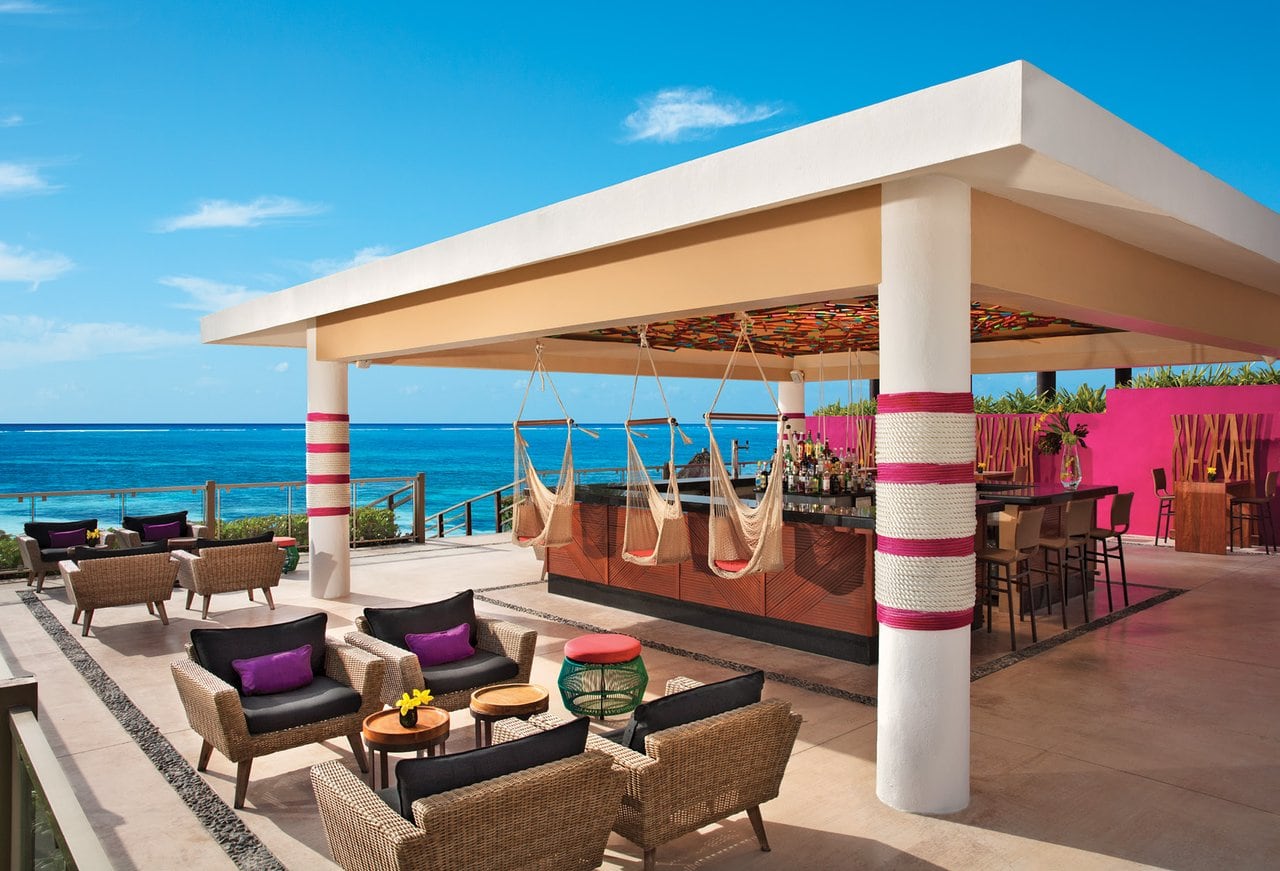 3
|

Wonderful Beach Resorts + Boutique Hotels

Planning a couple's beach retreat? Booking a family vacation? Thinking of calling the Riviera Maya home for a while? Puerto Morelos has a ton of options to wow a variety of travelers at every price point.

Given Puerto Morelos' central location on the Riviera Maya, it also makes a fantastic home base for exploring everything that this incredible region has to offer.

Yet another great reason to love Puerto Morelos!

Here are our top recommendations for places to stay in Puerto Morelos, Mexico if we were planning our trip today.
Puerto Morelos Beach Resorts
|

Our Top Picks

OUR #1 ALL-INCLUSIVE PICK ▸ Dreams Jade Resort & Spa tops our list for excellence and amenities. Dreams Jade is squarely located in Puerto Morelos, not far from the center of town, offering guests over a half-mile of pure crystal-white sands coastline, numerous onsite dining and drinking options, and loads of entertainment. All-inclusive and family-friendly.

OUR #1 ADULTS-ONLY PICK ▸ Whether you're celebrating a special occasion or just want to be pampered, Excellence Riviera Cancun is widely considered the best of the best in Puerto Morelos. This all-suite, all-adult resort features 6 meandering pools, 8 restaurants, 10 bars, and the best stretch of beach in Puerto Morelos!

SOMETHING FOR EVERYONE ▸ Grand Residences Riviera Cancun (located in Puerto Morelos) is the best of all worlds, offering all the amenities you'd expect from a world class beach resort and the comforts of home, all under one roof! For those wanting to take their getaway to the next level, check out the Margaritaville Island Reserve Riviera Cancun, the ultimate luxury beach resort without all the fuss, 15 minutes north of Play Puerto Morelos.
Puerto Morelos Boutique Hotels
|

Our Favorites

OUR #1 BOUTIQUE PICK ▸ We love boutique hotels and B&Bs for their homey feel, personalized touches, and easy access to explorations around town. Layla Guesthouse is all this and more, offering indoor/outdoor Caribbean-style studio apartments, delicious food, and stunning views from their Sky Pool.

OUR #1 BUDGET PICK ▸ Amar Inn B&B might just offer the best value in town, with charming rooms, tasty breakfast (included), and a short walk to all that Puerto Morelos has to offer.
---
---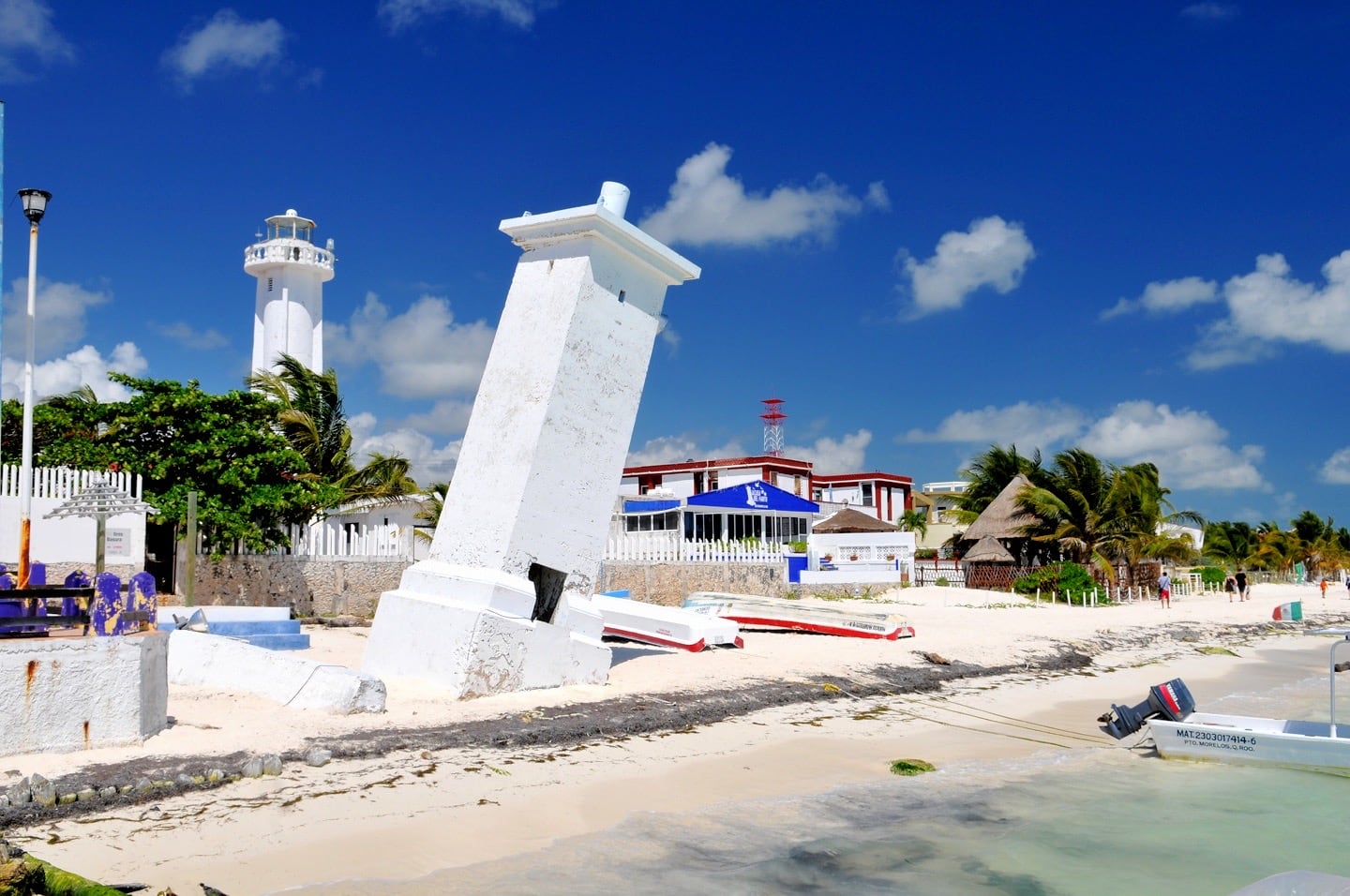 4
|

Quirky Puerto Morelos Town + Lighthouse

Puerto Morelos is so much more than a Yucatan beach destination! At the heart of this stunning corner of the world is a charming, historic, and laid back town.

It's offbeat, not-ready-for-primetime appeal keeps visitors returning again and again, offering a refreshing alternatively to crowded and exuberant Cancun and Playa del Carmen.

Be sure to set aside plenty of time for wandering the low-key thoroughfares of this colorful place, grabbing a local bite or pausing to poke in to any one of the small shops scattered across the town center.

Puerto Morelos doesn't have a lot in terms of sights (after all, the town's stunning Caribbean coast line is its greatest asset), but it does boast one prominent and very conspicuous attraction: El Faro Inclinado (The Leaning Lighthouse).

Located right off the main beach (and impossible to miss!), the Puerto Morelos Lighthouse is an iconic symbol of the city and symbol of strength for the Mexican people.

Owing to damage by Hurricane Beulah in 1967, the lighthouse assumed its leaning position, which is has held ever since. A new lighthouse has since been installed just behind, but the original remains.
---
---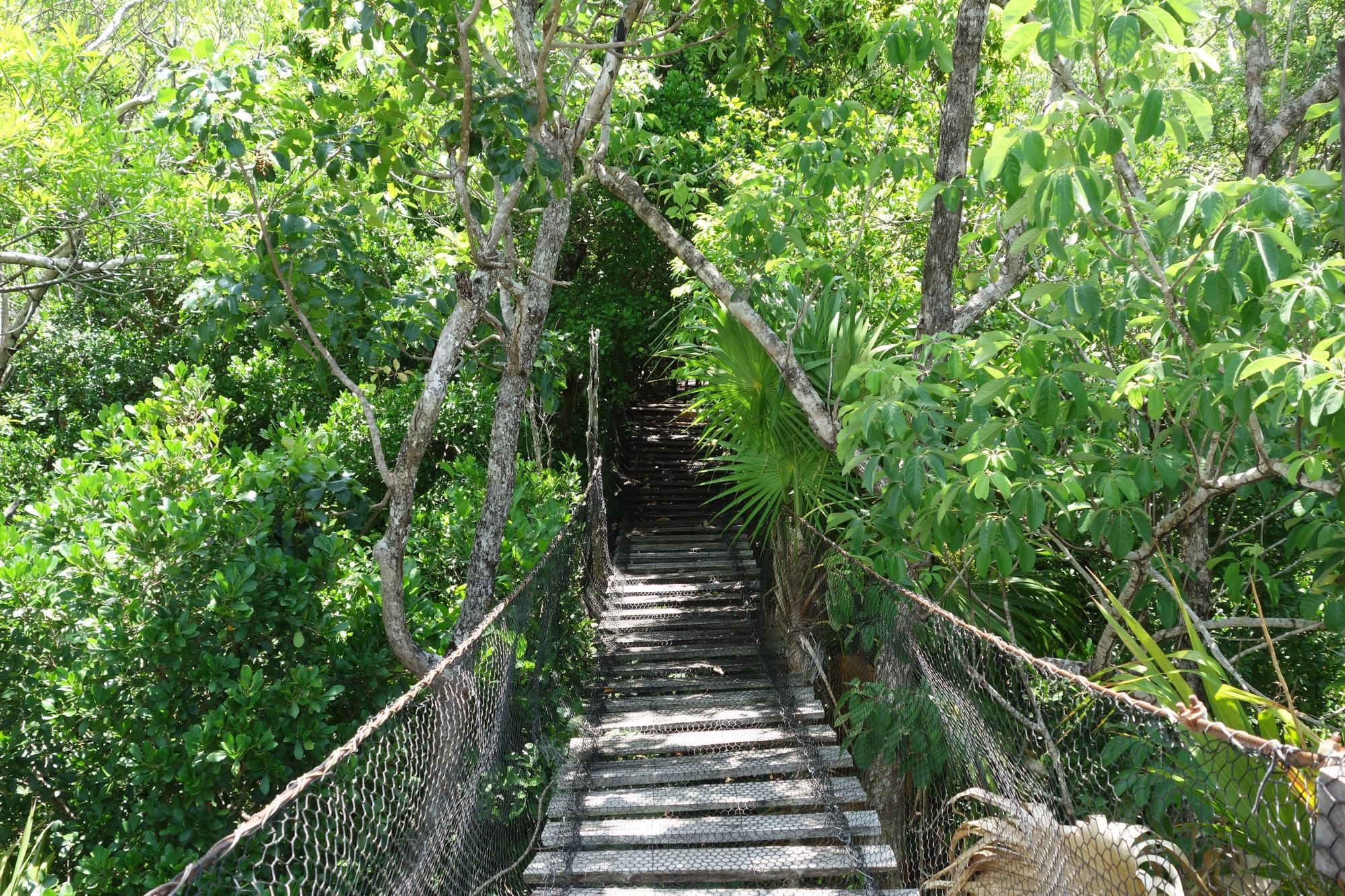 5
|

Mexico's Most Biodiverse Botanical Gardens

Jardín Botánico Dr. Alfredo Barrera Marín (Dr. Alfredo Barrera Marín Botanical Garden) wows visitors with 160-acre living playground, widely considered the most biodiverse of its kind.

Visitors can explore mangroves by boardwalk, jungle trek amongst 300-year-old trees, and discover stunning waterfalls, learn about medicinal plants, and get up close and personal with the region's spectacular wildlife.

The highlight of many visitors to the botanical gardens is walking the suspended canopy bridge, for a birds-eye view of this incredible place.

Where else can you totally immerse yourself in verdant jungle teeming with wildlife in the morning and bask in crystal clear waters in the afternoon, just a few miles away, all while enjoying world class hotel amenities?
---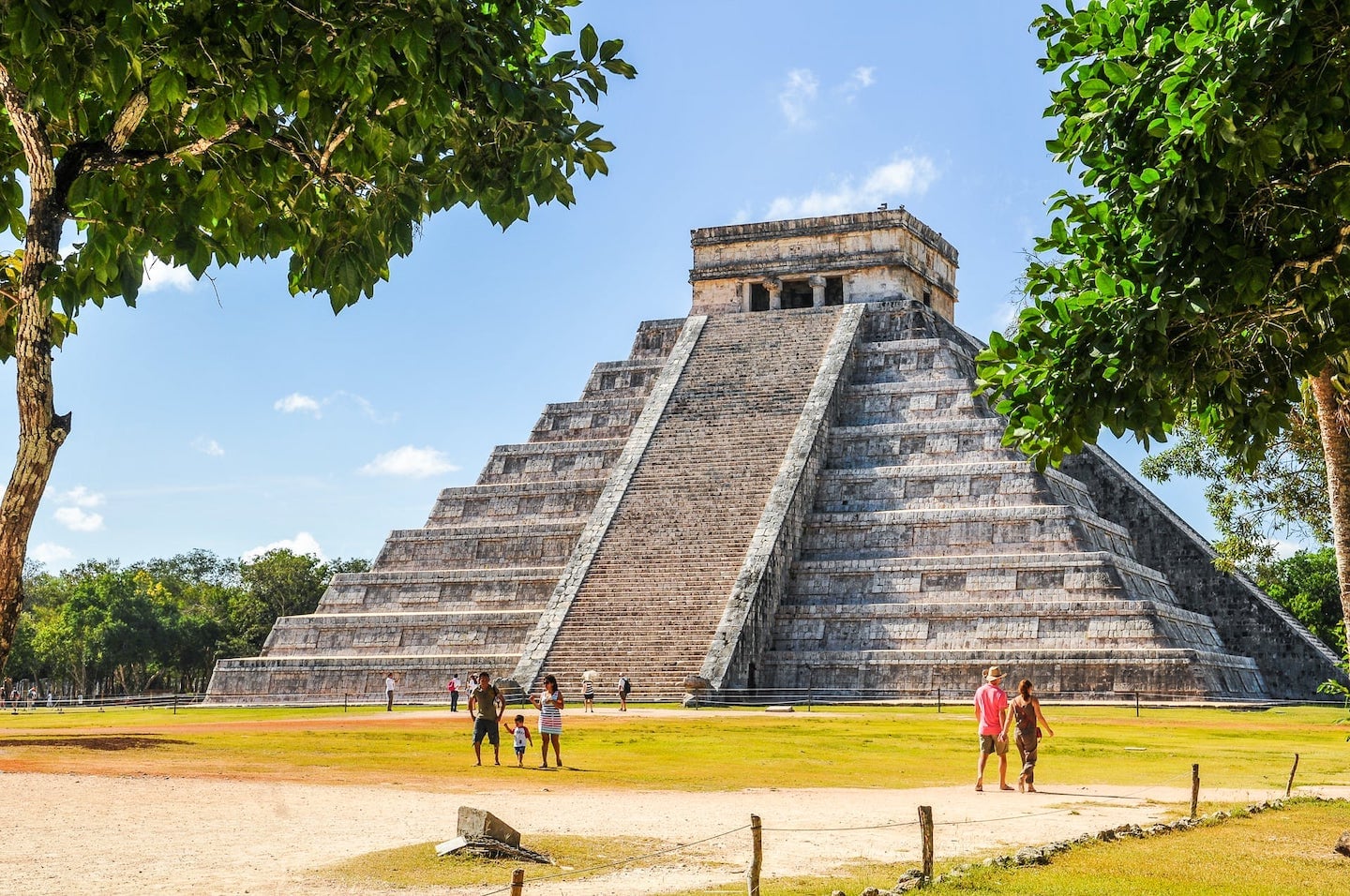 6
|

Riviera Maya + Yucatan Day Trips

If miles of stunning Caribbean coastline are Puerto Morelos' greatest asset, a close runner up might be the town's central location and proximity to the Riviera Maya's (and many of the Yucatan's) top destinations and best attractions, making Puerto Morelos ideally suited as a jumping off point for day trips.

We loved the fact that you can easily access places like Playa del Carmen, Cancun, Cozumel, Tulum, and many of the area's top cenotes (limestone water-filled sinkholes) with a minimal level of cost and fuss, returning to chilled out Puerto Morelos at the end of each day.

A bit farther afield, check out the amazing Mayan pyramids of Chichén Itza (quite possibly Mexico's most well-known ruins), the historic and charming Yellow City of Izamal (a Pueblo Magico), and of course, the vibrant and captivating city of Mérida, a half day's drive west.

The possibilities for day trips out of Puerto Morelos, Mexico are virtually endless!
---
---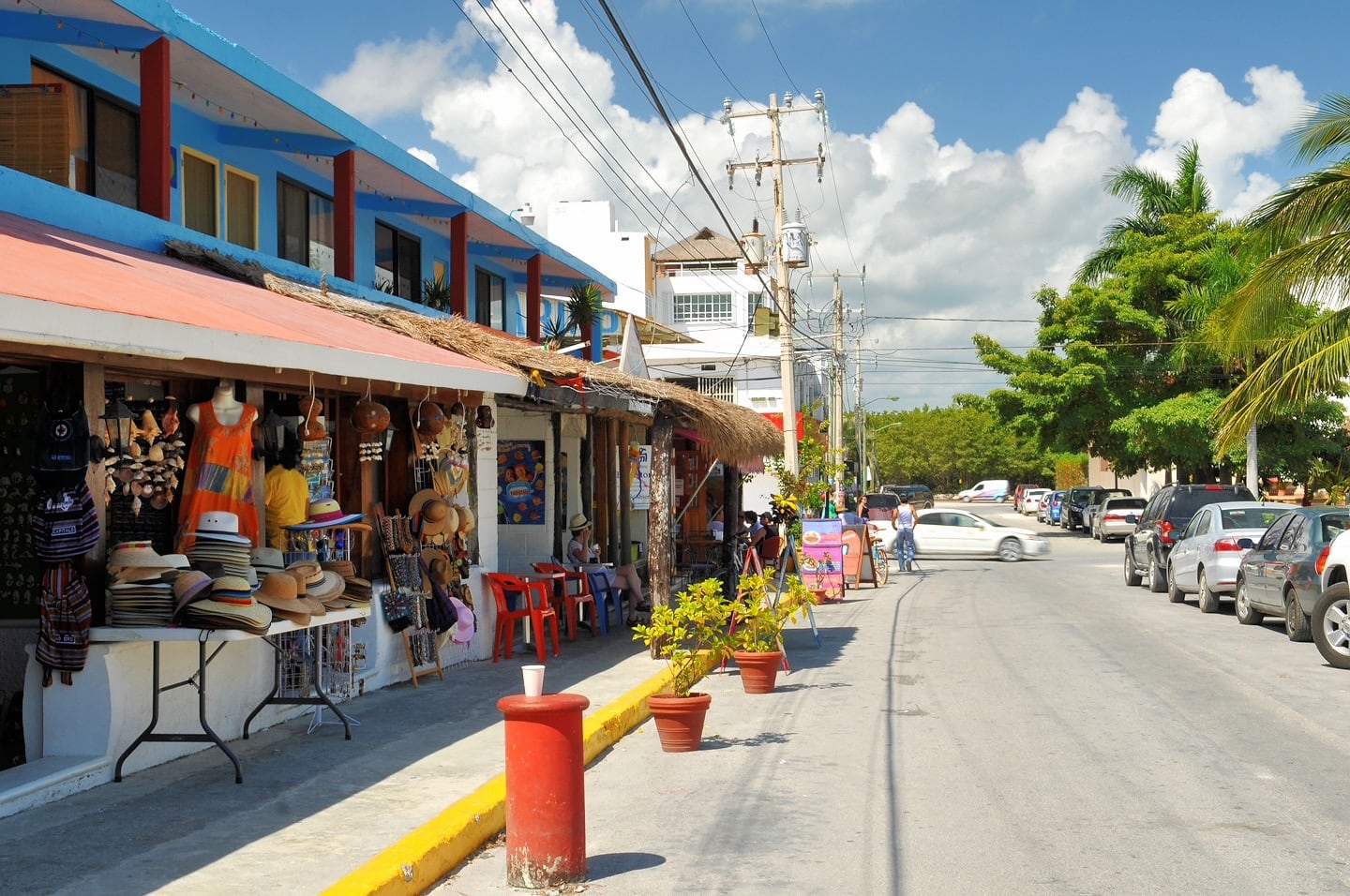 7
|

Artisan Markets + Shopping in Puerto Morelos

Another reason to love Puerto Morelos, Mexico is low-key, low-hassle shopping. If you're looking for high end gifts, you won't find them in Puerto Morelos.

Instead, expect to find a good assortment of authentic Mexican artisan foods, handicrafts, and specialty items. Locals are friendly and easy-going and browsing and buying here is about as relaxed as it gets in Mexico.

A couple places that should be on your list of places to check out are:

ARTISAN & CRAFT [FLEA] MARKET ▸ If you spend any amount of time around the main plaza, you are sure to run into the Flea Market, a street lined with local vendors mostly concentrated on the south side of the Jardin Principal. This is the place to pick up your Yucatan souvenirs, knickknacks, and handmade clothing items.

PUERTO MORELOS [FARMER'S] MARKET ▸ The best market in the area! This is the place to go for the least pushy, highest quality produce, handicrafts, and artisan foods in the area, but it can be hard to catch. Open seasonally (usually Nov – Apr) two Saturday's per month from 11am to 5pm.
---
---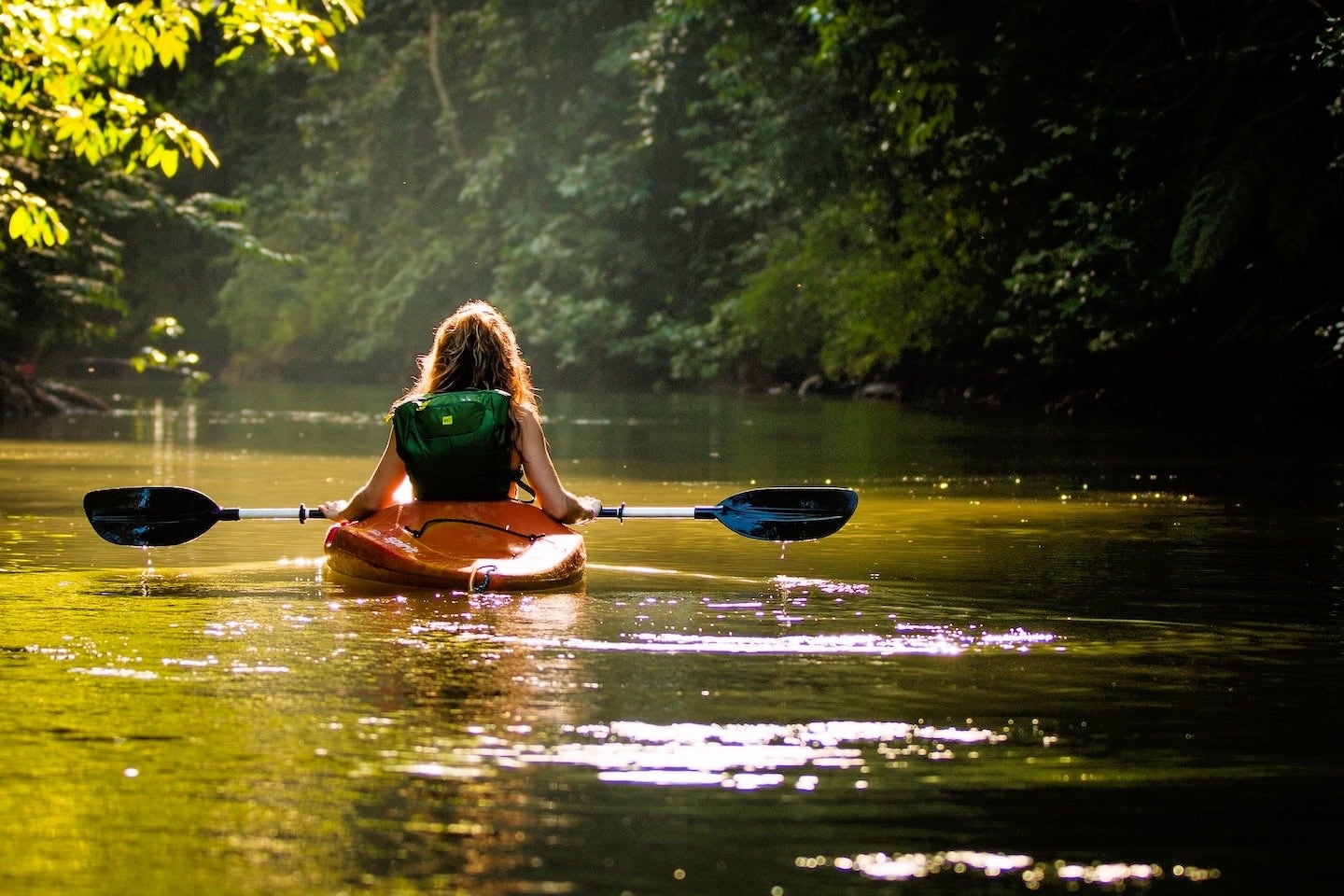 8
|

Endless Outdoor Adventures

If you're like us and love the great outdoors, the fun doesn't stop at the Caribbean shoreline.

Puerto Morelos offers so many opportunities for enjoying the area's stunning natural inland wonders that it may be hard to choose just one.

In addition to fun in the sand and surf, Puerto Morelos offers superb hiking, kayaking, horseback riding, rock climbing, ATV adventures, and more.

Trouble Deciding?

We recommend this top-rated, 3-in-1 small-group inland adventure trip run by Extreme Adventure, featuring 4 hours of zip lining through the forest canopy of an eco park, following a guide down rugged jungle trails on a 220cc ATV, and topping it off with a swim in one of the area's best cenotes.

This trip is quite popular, so make sure to book your spot in advance!
---
9
|

Croco Cun Zoo

Croco Cun Zoo is not so much a zoo, but a one-of-a-kind, hands-on wild animal sanctuary, offering visitors to Puerto Morelos a unique opportunity to get up close and personal with rescued animals from this corner of Mexico.

Snuggle up to a boa constrictor, get close to the resident troop of spider monkeys, marvel at colorful and endangered parrots, and walk among crocodiles.

Just minutes from Downtown Puerto Morelos and fun for the whole family, all proceeds go to supporting this great local project.
---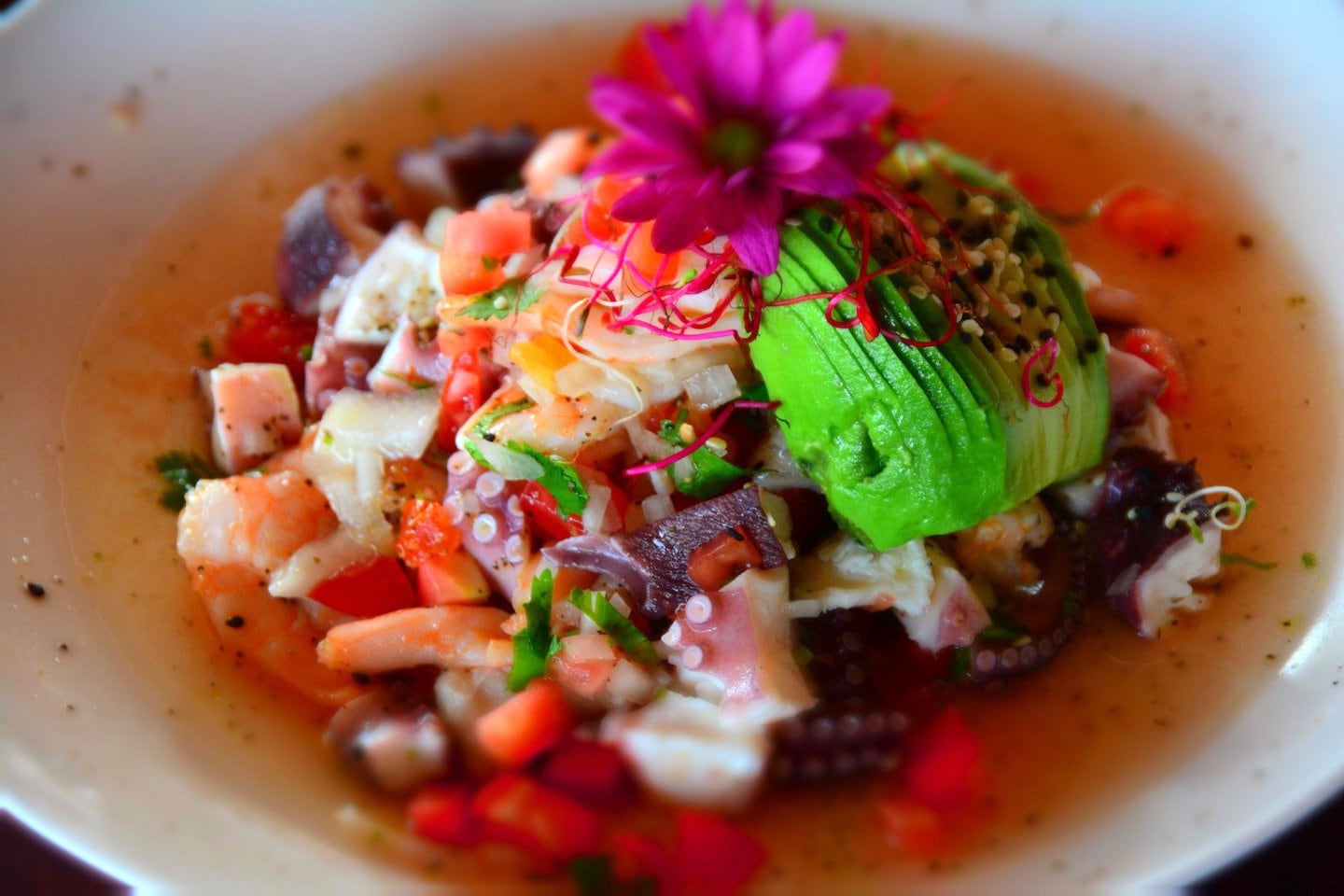 10
|

Puerto Morelos Eating + Drinking

Drinking and dining options are yet another reason to love Puerto Morelos. The town's beaches may draw visitors here, but it's the cuisine that keeps them coming back.

Playa del Carmen and Cancun may have a lot more dining options, but Puerto Morelos may have the best options among them, all within close proximity to each other.

Here's a sampling of top picks to try out while you're here, all within a short walk of Jardin Principal:

LOCAL (MEXICAN) ▸ For popular Mexican offerings and local favorites, don't miss El Nicho (right along the southwest side of the Jardin Principal), Blue Morelos (one very long block north of Jardin Principal along Calle Gomez), and Cafe Layla (0.5 km south of Jardin Principal along Calle Melgar).

SEAFOOD ▸ If you're in the mood for seafood (this is, after all, a beach town), you're in luck! Puerto Morelos has got a number of excellent restaurants serving up the local catch and beyond. Boquinete Seafood & Grill (just south of Jardin Principal on Calle Melgar) gets consistently high marks, as does El Pesquero (100 m north of Jardin Principal along Calle Melgar).

INTERNATIONAL CAFE ▸ Head to La Sirena (northeast corner of Jardin Principal), quite possibly the best dining choice in town, serving superb Mediterranean and seafood specialities. John Gray's Kitchen (150 m north of Jardin Principal along Av. Niños Heroes) is another international offering that is sure to please.
---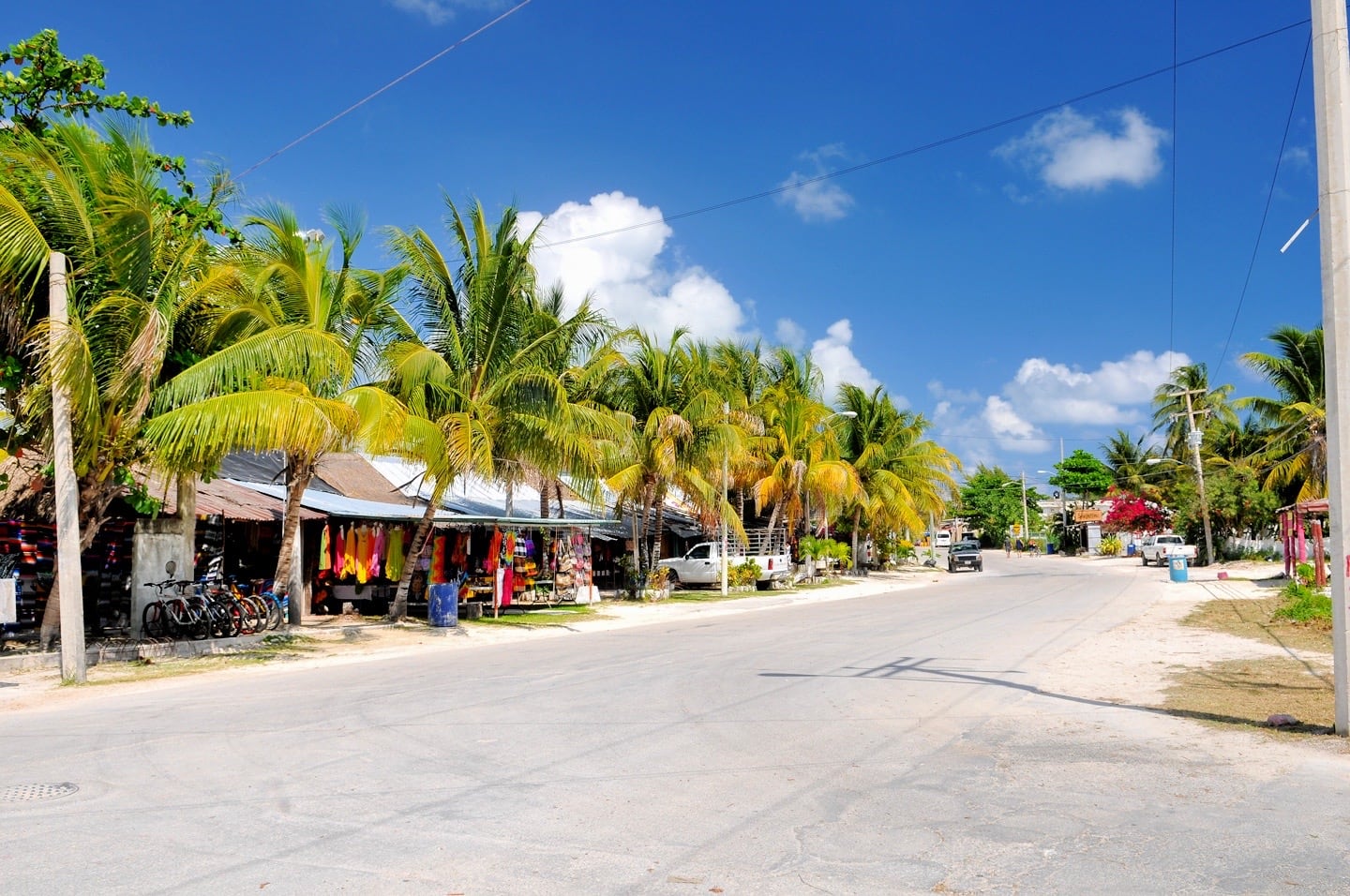 11
|

Safe, Friendly, and Down to Earth

If you visit Cancun or Puerto Vallarta, you can expect to find a multitude of cookie-cutter resorts and beach clubs, and a party just around the bend. You'll also find pushy hawkers, con artists, time-share salespeople, stifling crowds, and petty crime.

In Puerto Morelos? Not so much. When you visit, expect friendly and low-key shopkeepers, local families enjoying the central beach on the weekends, and a whole lot of chill.

This beach destination is one of the safest you're bound to find anywhere in Mexico. It's a perfect town for exploring on your own or with that special someone, without the annoying distractions of the more popular Riviera Maya tourist draws.
---
12
|

You Won't Want to Leave!

We hear this a lot with regards to all sorts of popular destinations. But it really is true in Puerto Morelos. The number of expats who have made Puerto Morelos their home in the past couple of decades is proof positive.

For all the reasons listed above, and many more of your own that you will undoubtedly discover along the way, you may very well find yourself falling in love with this unassuming, one-of-a-kind place.

It's hard to imagine a better mix of beach, food, locals, location, outdoor activities, and value, topped off by a relaxed Yucatan vibe. In terms of Caribbean beach towns in Mexico, you'd be hard pressed to do better than Puerto Morelos, Mexico!
---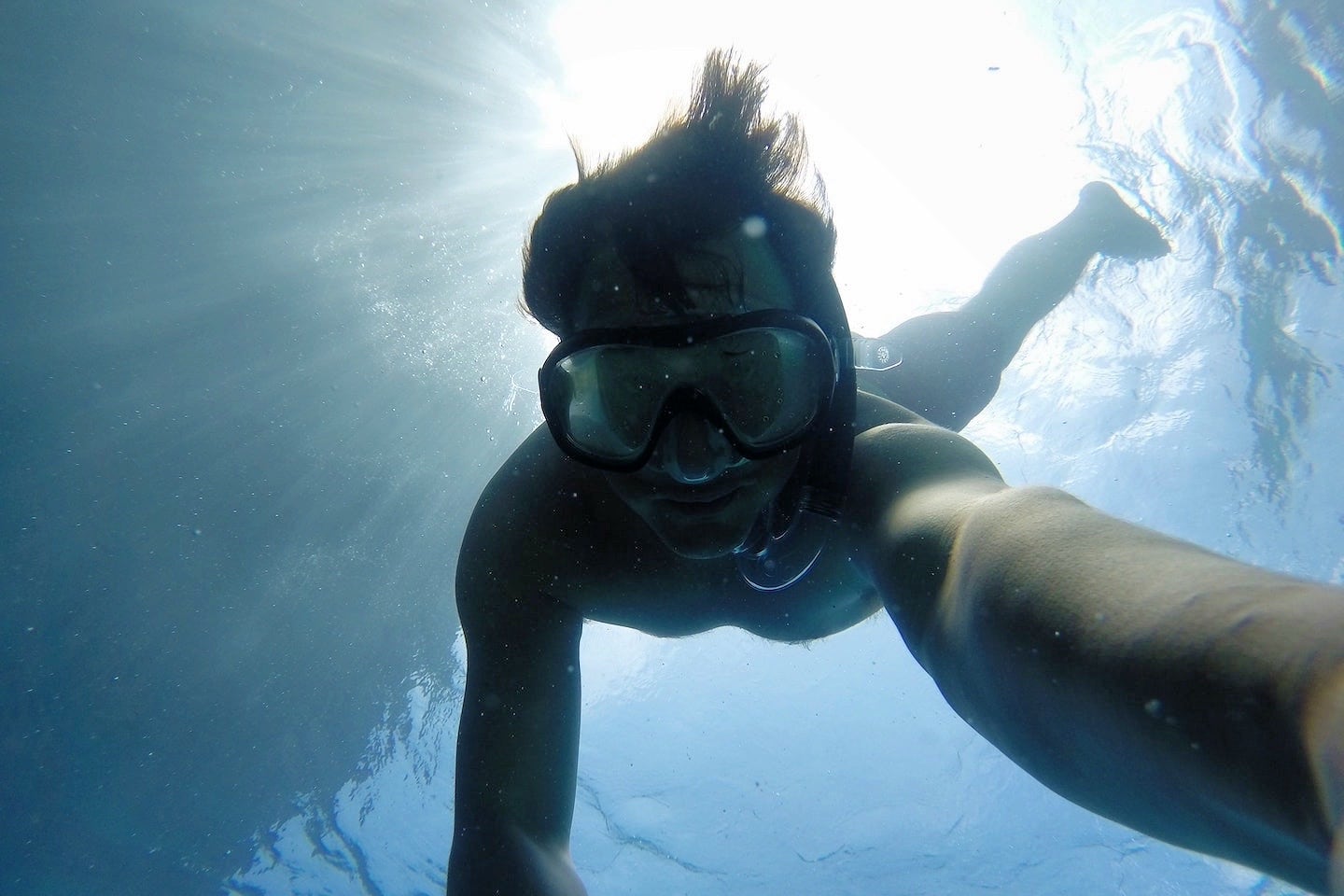 What to Pack for Puerto Morelos
If you plan to snorkel (and we sincerely hope you do!), pack a sturdy snorkel, mask, and fins (I absolutely love my travel fins). If you're also a diver, it's best if your snorkel and mask are Scuba-grade so you can use your own gear for both activities.
If you find yourself short on space, don't worry! You can rent all the gear you need in Puerto Morelos.
While the Riviera Maya has distinct dry and wet seasons, it can potentially rain year-round. Pack a lightweight, breathable rain jacket (umbrellas are kind of useless here in the Caribbean).
Make sure you stay well protected from the sun. It can be brutal in these parts. A biodegradable, reef-friendly sunscreen is always a good idea, unless you plan on swimming in a cenote where the use of lotions are discouraged or forbidden.
Instead, pack a UPF-rated rash guard and a sun hat, particularly if you plan on visiting some of the more exposed cenotes.
If you plan on doing some hiking or other outdoor activities, don't forget to pack a good pair of hiking shoes or sandals (sandals often work better in the rainy season). You may also want to pack a good pair of telescopic trekking poles (we use these) and binoculars, but they aren't necessities.
And don't forget to bring your favorite reusable water bottle! Most restaurants don't provide drinking water free of charge, and you'll want to stay well-hydrated in the hot and tropical climate.
Lastly, it probably goes without saying, but you'll definitely want to bring along a good camera to capture this amazing place. I don't leave home without my trusty Sony a7iii (and previously, my Canon 6D).
For all things water-related, don't forget to pack the GoPro or DJI Osmo.
If you're traveling with little ones (like we do these days), we recommend a sturdy baby carrier or hiking kid carrier. If you've got an infant or young toddler, Lori and I also recommend bringing along a solid travel crib. We love our Lotus crib that we've used for both of our boys.
---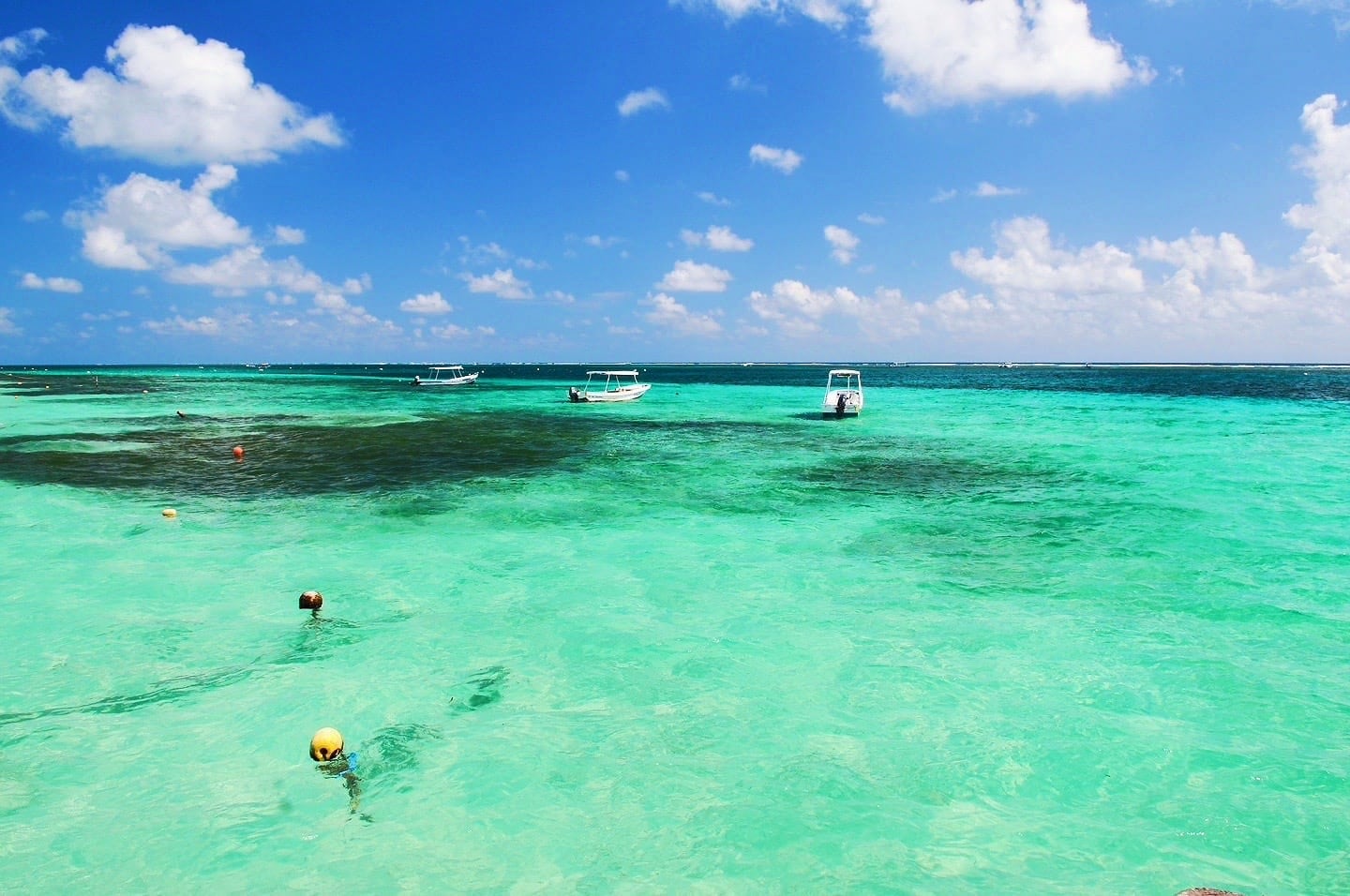 Final Thoughts on Puerto Morelos
Puerto Morelos is a freak of nature these days – a place with 90% of what you love about a Caribbean beach destinations without 90% of what you don't love about those places.
We love the low-key vibe, excellent cuisine, welcoming residents, miles of idyllic coastline, perfect for swimming and exploration, and endless number of things to do and see only a short distance away.
If you're anything like us, you'll find yourself immediately intrigued by all that Puerto Morelos, Mexico has to offer, and may even find yourself extending your stay (or returning again and again).
---
Planning a trip to Mexico?
Check out some of our other helpful articles from around the country:
---
Have You Visited Puerto Morelos, Mexico?
Tell us about your visit in the comments below!
---