Thinking of visiting Yelapa, Mexico? Here are our top reasons to visit this unique travel destination from Puerto Vallarta, plus helpful first-hand tips from two area residents.
Located a mere 45 minutes from Puerto Vallarta, Jalisco by boat, Yelapa feels like a step back in time. It's not one of Mexico's pueblo magicos, but we wouldn't be surprised if that changed at some point.
Cars? Not in Yelapa. International hotels and restaurant chains? Nope! Instead, expect to encounter mules, homestay-style rooms, and a few upmarket boutique-style guesthouses⏤plus, a mouth-watering assortment of local and regional homestyle cuisine. And that's just the beginning!
Read on to discover why Lori and I count Yelapa as one of the top destinations to visit within an hour of Puerto Vallarta⏤along with plenty of helpful tips for making the most of your stay in this one-of-a-kind place.
Planning a Puerto Vallarta Vacation?
Be sure to bookmark these other helpful guides from the region:
10 Wonderful Reasons To Go To Yelapa, Jalisco in 2023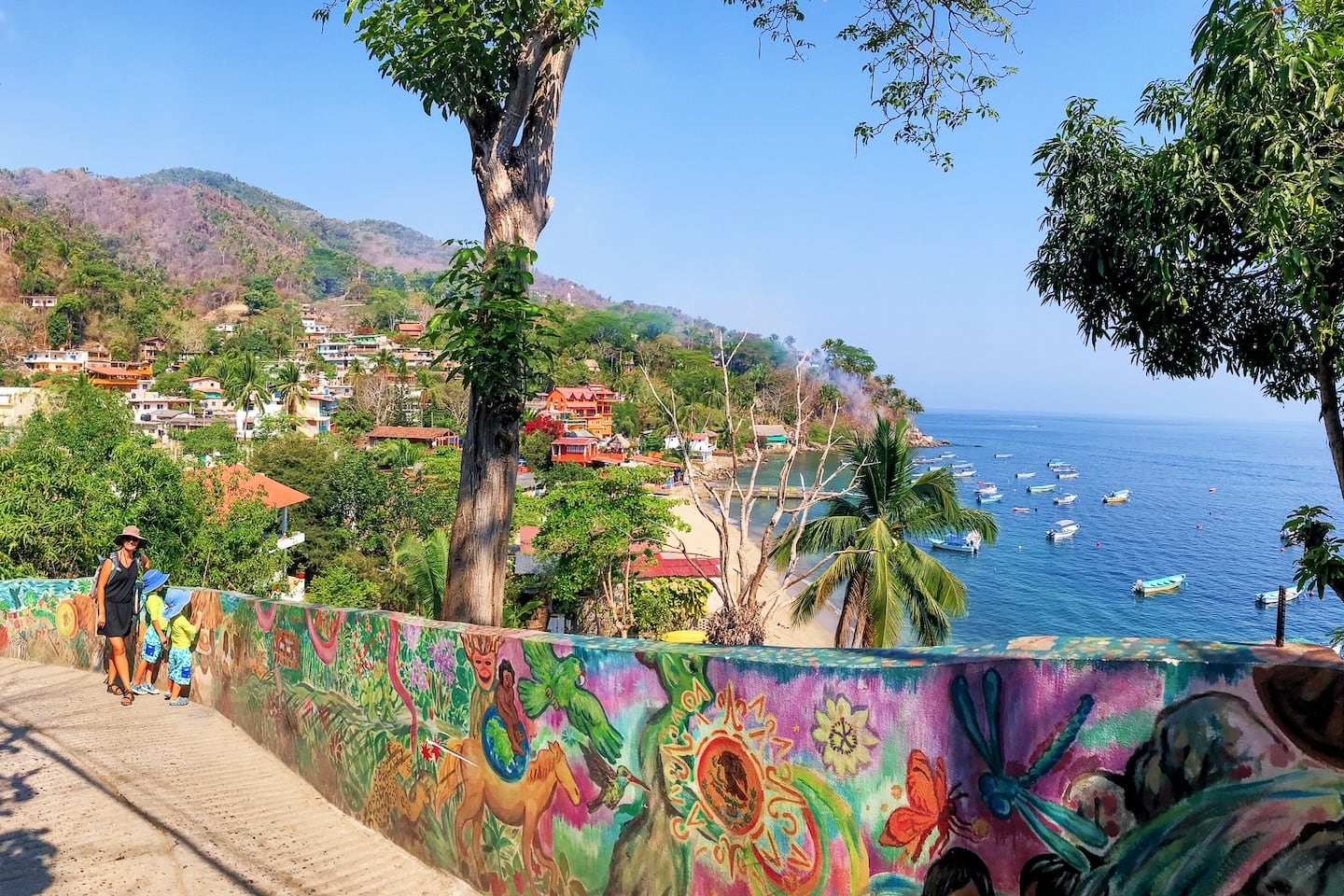 1. An Idyllic Beach Village Frozen in Time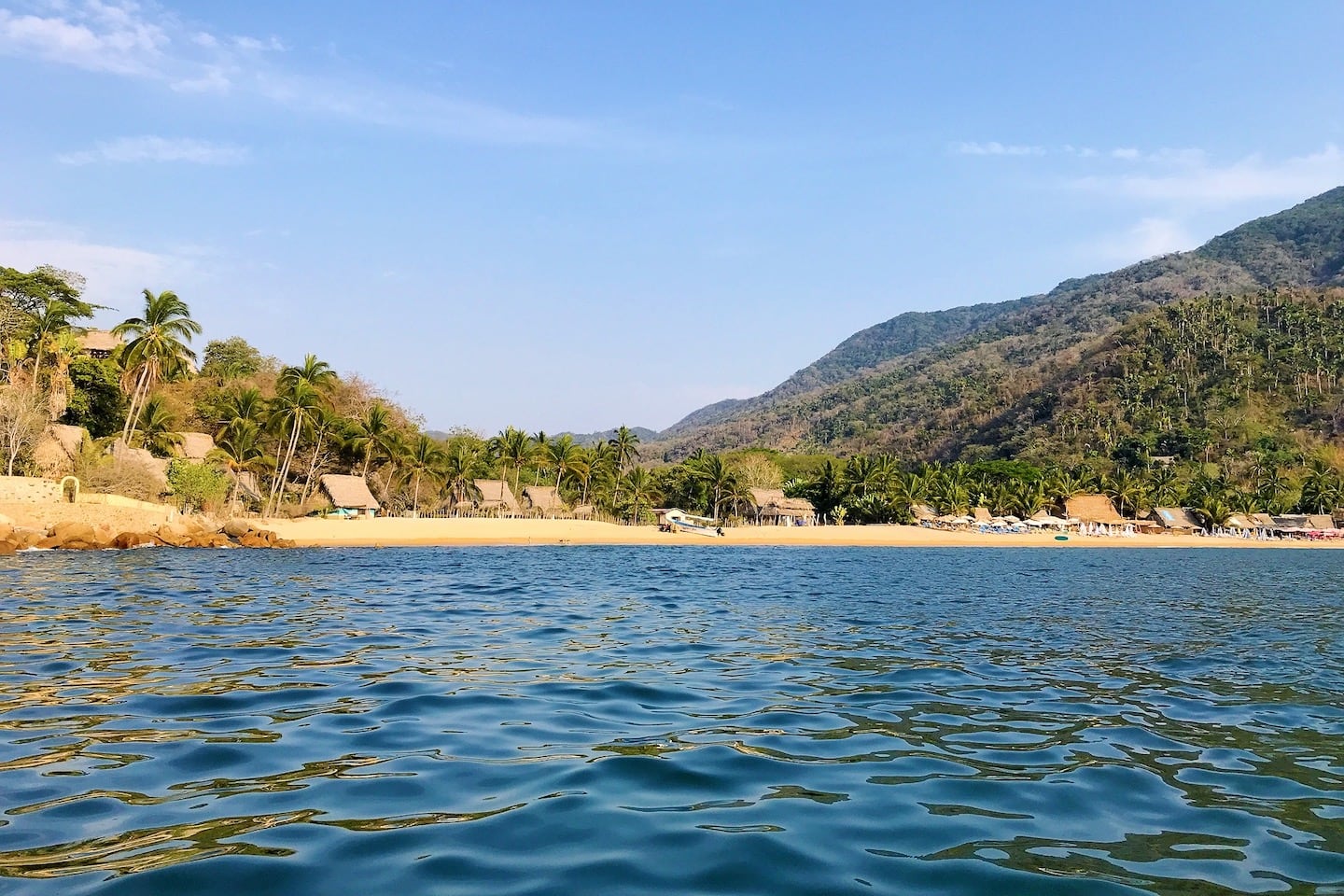 Plenty of travel literature on Yelapa, Mexico likes to bill it as an idyllic time warp retreat. While that may be true to some extent, it might not be in the way you're thinking.
Visiting Yelapa does harken back to a simpler time when Mexican beach villages were quiet, close-knit communities tied to the sea, before the arrival of blacktop highways, daily nonstop flights, Starbucks, Hotel Zones, and all that comes with it.
Yet, the modern world has indeed left its mark on Yelapa in more subtle ways than the vast majority of diminutive beach destinations in Mexico.
Expect to find reliable electricity and running water, decent 4G mobile coverage (and WiFi in many restaurants), a clean and tidy village and beach, and regularly-scheduled water taxi service to and from Puerto Vallarta (Playa Los Muertos) and Boca de Tomatlan.
2. Golden Sands & Calm, Crystalline Water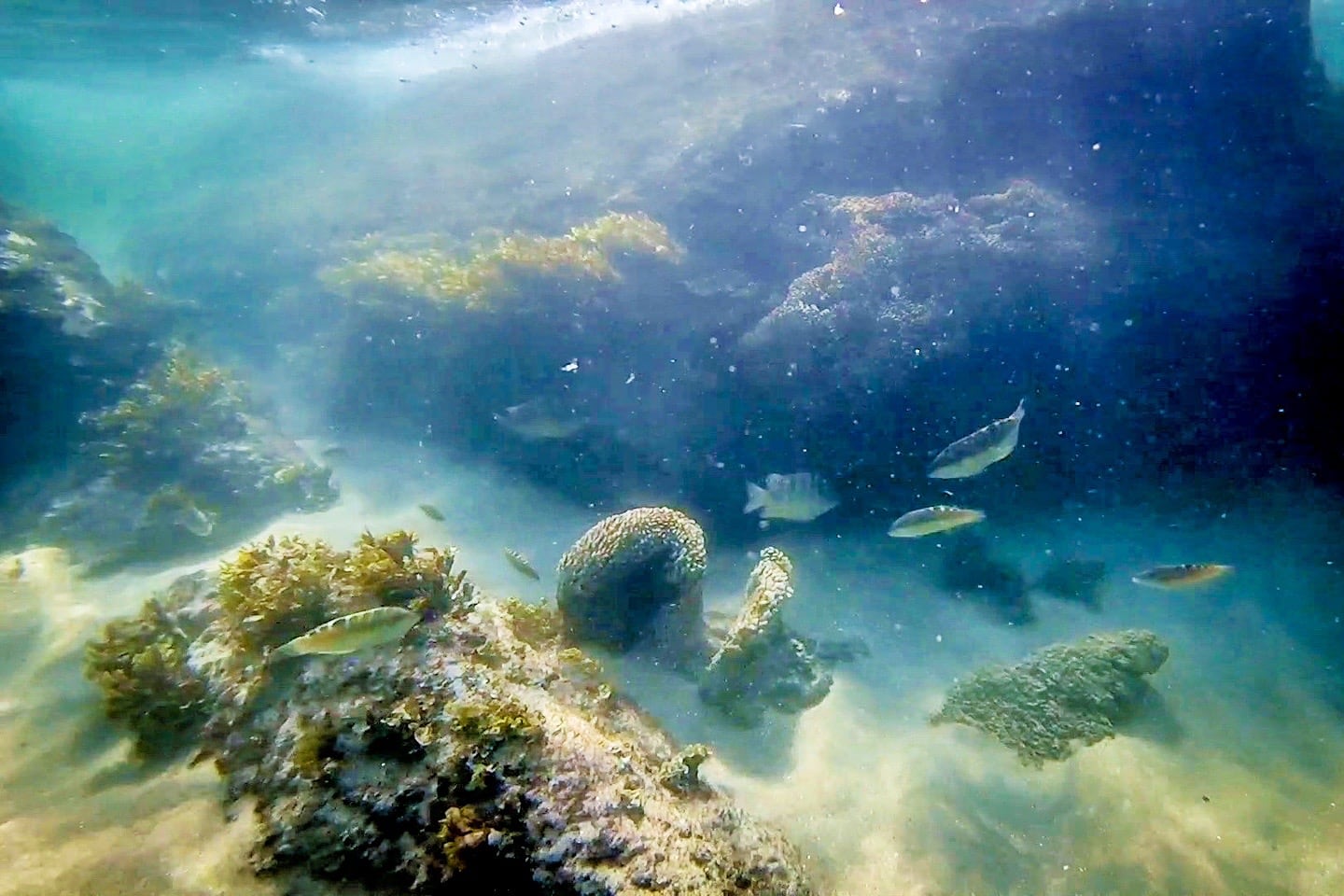 As far as beaches in this part of Mexico go, Yelapa's arguably got one of the best!
Calm waters, stunning vistas, food and beverage service from the comfort of a beach chair and umbrella, and plenty of room to lose the crowd the farther north you venture.
Playa Yelapa's golden sands might not be the softest on your feet, but coarser sand and gentle surf means excellent visibility right from shore.
So clear, in fact, that its possible to spot all sorts of colorful fish just steps away from your beach chair, including the occasional stingray!
Playa Yelapa is set apart from Yelapa Town, divided by a rocky hill (El Cerrito) and seasonal stream crossing, so it does take some added effort to get from town to the main beach (and vice versa).
Alternatively, follow the main path northwest from the Town Pier to small, warm, and shallow Playa Isabel for softer sand and a mostly-locals vibe, where great swimming and snorkeling await.
Lastly, if you're staying in Yelapa Town, the small and inviting beach east of the pier can quench many of your sand and surf cravings without having to leave the main village.
3. Family-Run Guesthouses
When visitors arrive from Puerto Vallarta on day trips, they might not realize the fascinating and unique history of this beautiful place.
Yelapa is so unique (and is what it is today) due to the proud history and tenacity of its indigenous inhabitants, most of whom are descendants of the area's original settlers.
The area's residents have fought tooth and nail over the past 150 years to maintain their way of life and ownership and control over their land.
Land is held collectively by the community and as a result, cannot be owned by outsiders (if you want to learn more, be sure to check out the excellent Museum of History, Art & Culture).
All of which makes staying in Yelapa all the more unique!
Guesthouses here are largely owned and operated by members of the community – some are even run by descendants of Yelapa's original inhabitants.
Where to Stay in Yelapa
Here are the top places to stay in Yelapa, Mexico that we would recommend to our own family and friends planning a trip for 2023 and beyond.
2-Bedroom Bay View
If you're looking for a comfortable and absolutely stunning slice of paradise to call home for a few days, top-rated Casa Vista Magica and neighboring Casa Berita are superb choices.
Both places feature two-bedroom units with sweeping views of the bay and lagoon with a homey atmosphere centrally located between the beach and town.
Top Pick on the Main Beach
For a change of scenery a bit farther from town, head to the far end of Playa Yelapa to Casa Bahia Bonita.
Tranquil and inviting, this long-time favorite with returning visitors is frequently considered the best hotel on the main beach.
2-Bedroom Holiday Home
For the ultimate Yelapa holiday-home stay, Casa Papaya Frente al Mar, featuring covered al-fresco living area and sun deck with artful decor and some of the best bay views in the village.
Reliable Favorite
Offering an assortment of units to accommodate 1-5 guests, Casas Garcia's convenient location between town and the main beach (and exceptional views from every room) make it a perennially popular choice among visitors.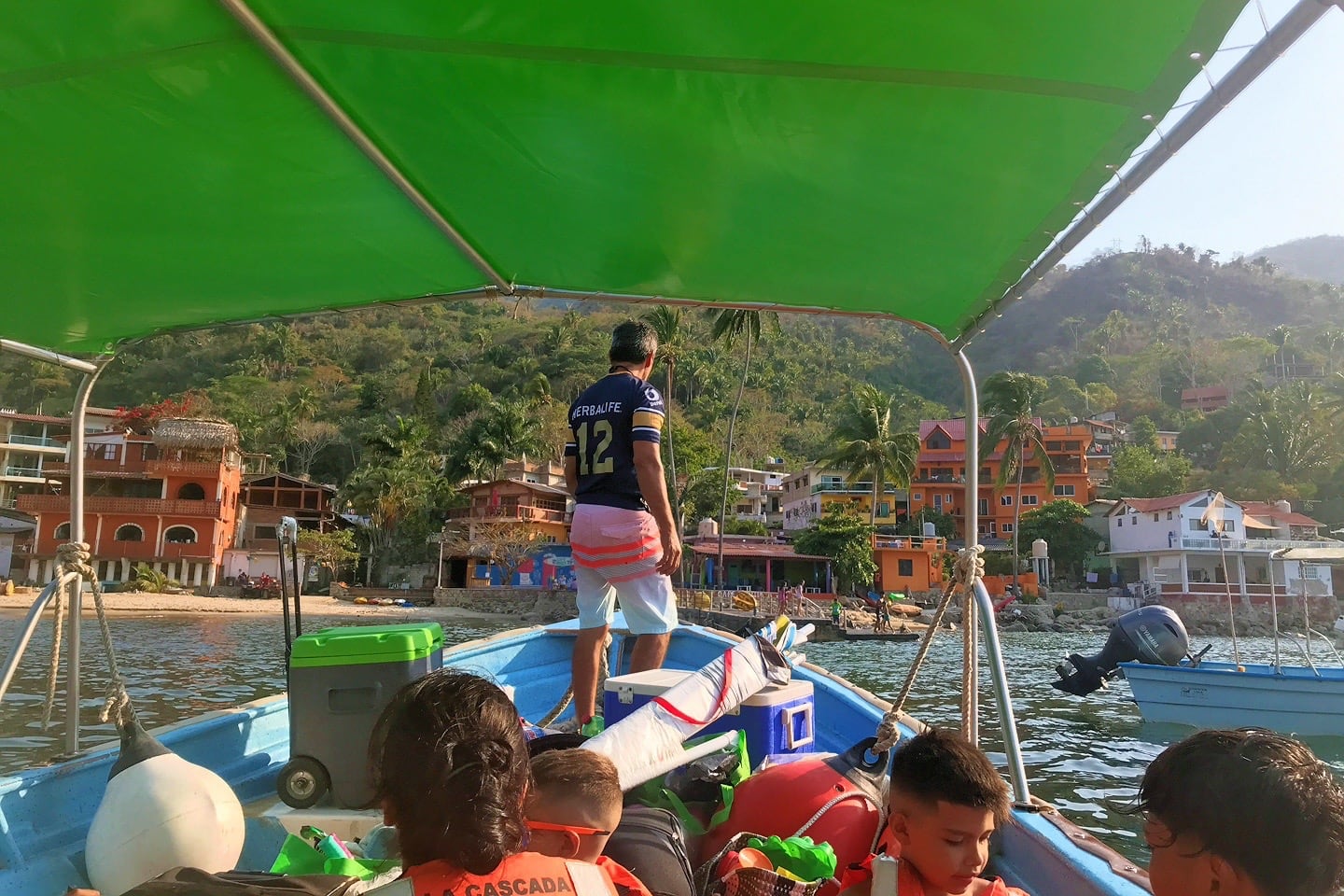 Given that you're 99.9% likely to arrive in Yelapa by boat, we couldn't put together a visitor guide without talking about the boat ride!
Why do so many visitors arrive here by sea? It's the only practical way to get here from nearly anywhere else on Earth!
There is a dirt road (more like a path) that connects the town to Route 200 via Chacala (Jalisco), but it's a long and arduous journey best left for mules, quads, and mountain bikes.
And then there's the 45-minute boat ride from Puerto Vallarta – 30 minutes if you're getting here from Boca de Tomatlan.
Water Taxis
If you plan on staying a while in Yelapa, water taxis leave from Los Muertos Pier in Puerto Vallarta 3-4 times daily from around 11am to about 5pm.
Water taxis from Boca de Tomatlan depart the pier every hour from 8am to 6pm (as well as 6:30pm).
There are no tickets to buy from Boca – just head to the end of the pier and keep an eye out for the covered boats that have "Water Taxi" painted on the side in English.
You'll pay the boat captain upon arrival.
Day Trips
If you've only got a day to devote to Yelapa, we recommend taking a look at one of these top-rated tours:
Best Value If you're looking for the best value and don't mind going with a group for the day, it's hard to beat this 7-hour Yelapa & Majahuitas snorkeling tour from Puerto Vallarta.
Top-Rated Private Day Tour If you're looking for a bit more flexibility and personalization, be sure to check out this 6-hour private boat tour & snorkel to Yelapa from Puerto Vallarta.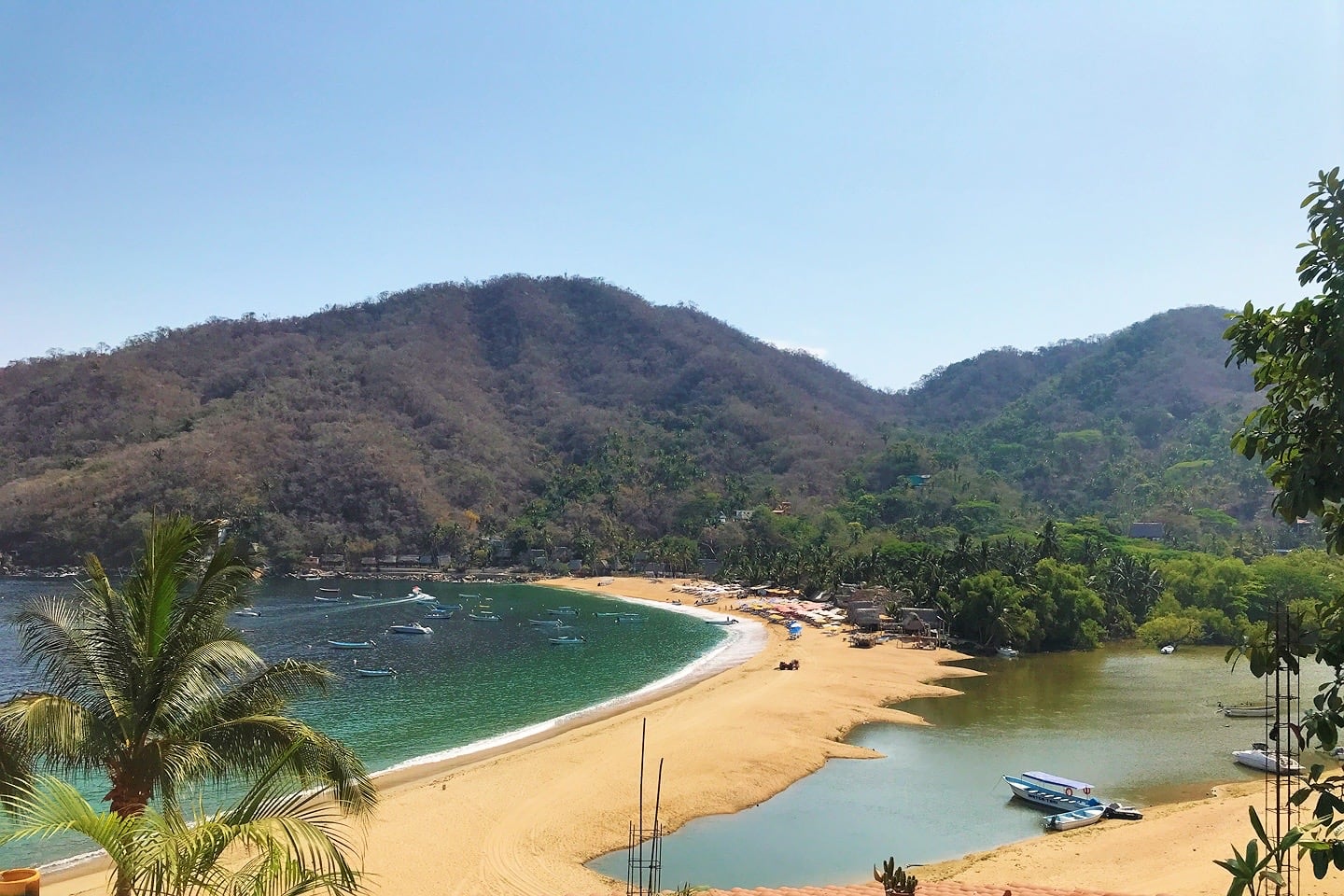 With regards to hiking, Yelapa's waterfall often takes center stage.
Beautiful as it may be, the well-maintained path to the falls (2.5 miles round trip) can get crowded (as well as the waterfall pools, themselves) and there isn't much to see the further into dry season you get.
Fortunately for avid hikers, there are a handful of other worthwhile hikes to explore from Yelapa Town:
El Faro Hike
If inspiring views of the cove and beyond are what you crave, head up the hill behind Playa Yelapa to El Faro (the Lighthouse), a 4-mile roundtrip hike that is considered moderate-strenuous for its steep sections and 800 feet of elevation gain in the tropical climate.
Yelapa Tapa Hike
For the Big Daddy of mirador hikes in the area, however, Yelapa Tapa takes the cake. Popular with mountain bikers, it's an 8-mile (roundtrip) beast of a hike with 2,300 feet of elevation gain. Be sure to provision appropriately!
River Path
For birding in the dry season (and less-visited seasonal waterfall), follow the paved path up El Cerrito (past Casas Garcia) and continue on following the river path into the jungle.
6. Yelapa Town's Winding Alleyways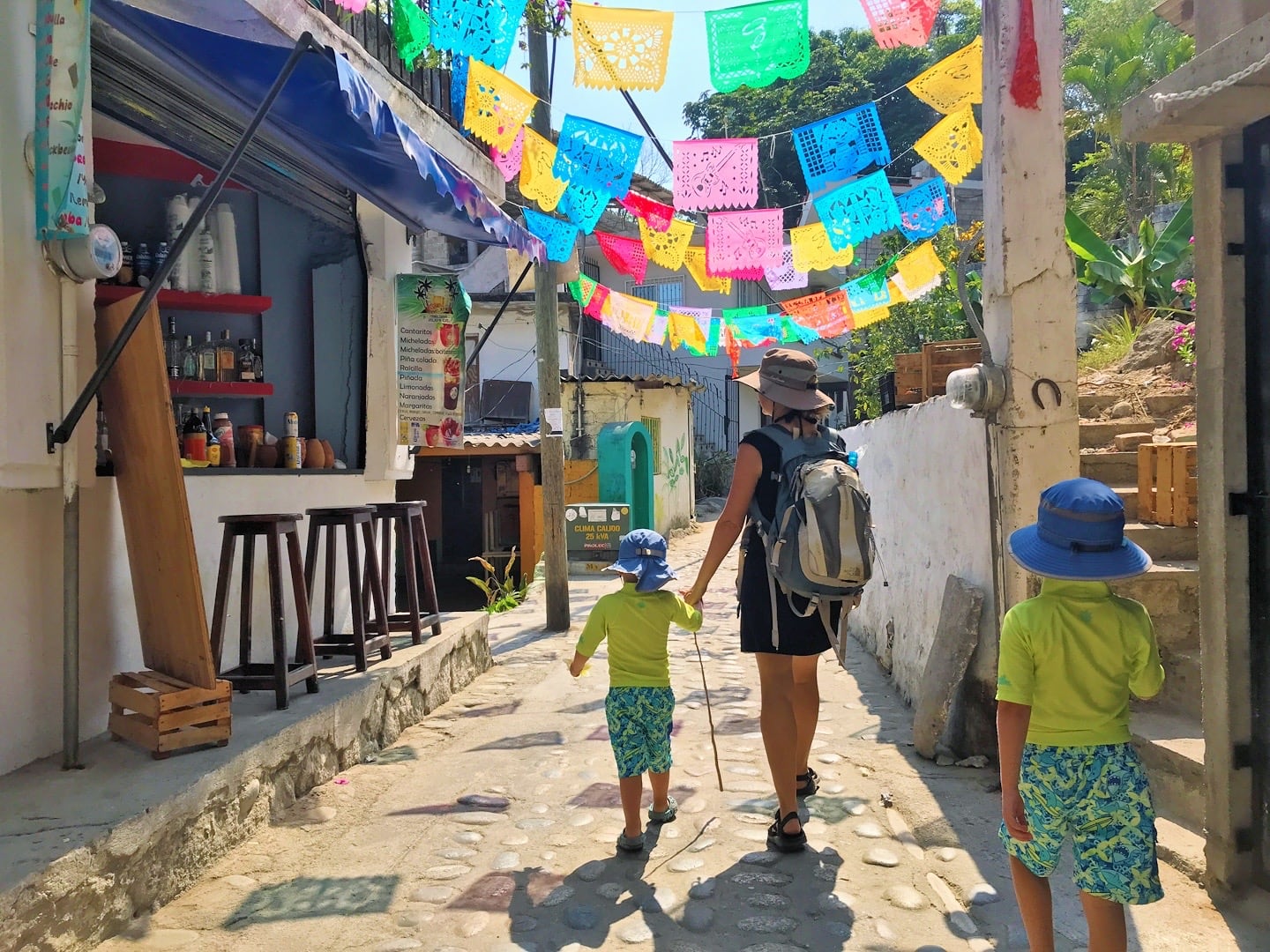 With its photogenic golden strand surrounded by lush hills enclosing a crystalline cove, Yelapa evokes a beach-lover's paradise.
But Yelapa is so much more than yet another Pacific Coast beach destination!
Playa Yelapa may be the pretty face of this stunning tropical cove, but the atmospheric settlement of Yelapa Town is undeniably its heart and soul.
This town of cobblestone mule paths and confusing network of narrow, winding alleyways evokes ancient seafaring communities with a spirit all its own.
If you find yourself here for a couple days or more, be sure to save time to wander and explore the many twists and turns (and mysteries) that Yelapa Town has to offer.
On your way, stop off at a local cafe, pop into one of the many small boutiques, or take a moment to pause to take in a breathtaking sea view.
7. Famous Homemade Pies on the Beach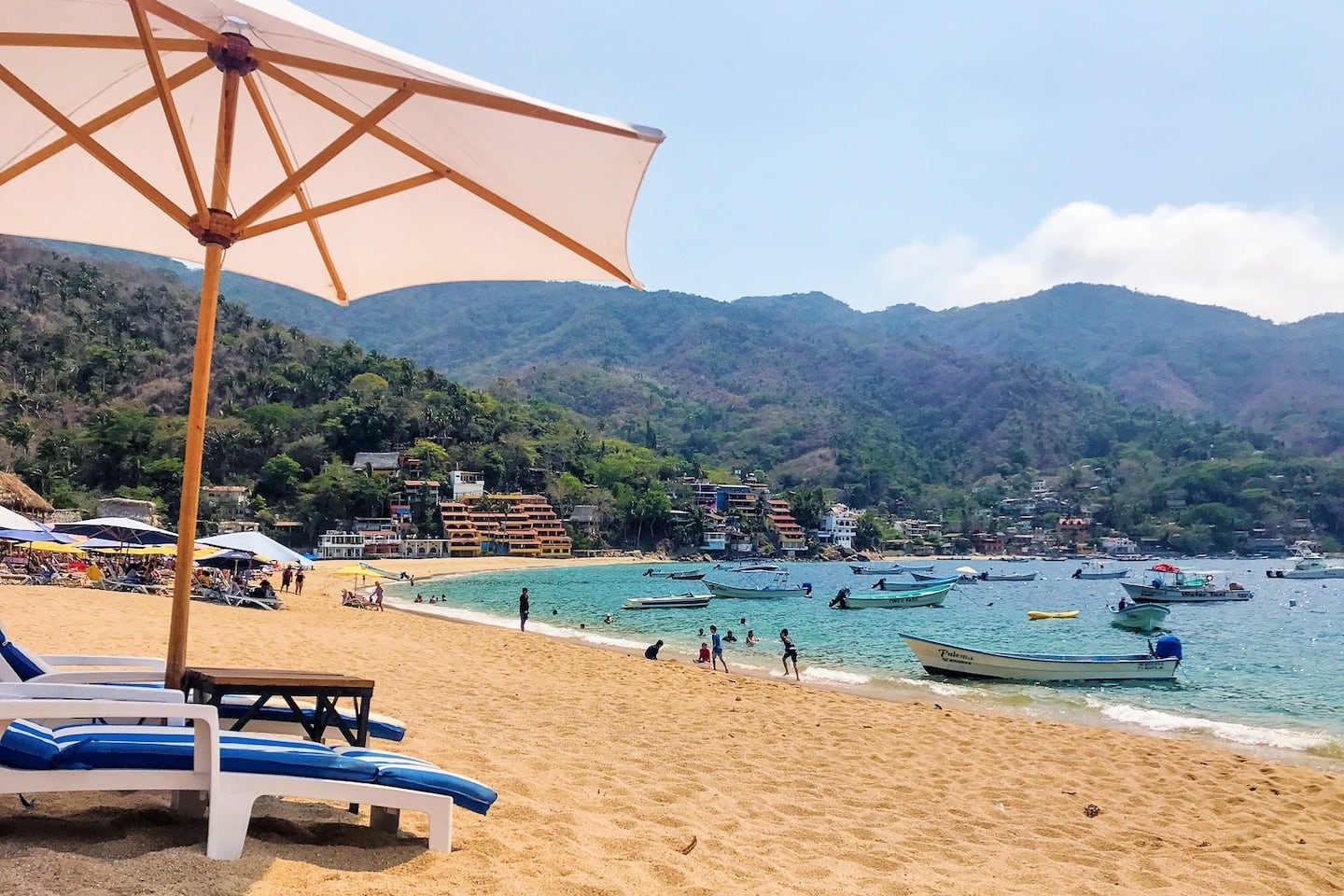 When you hear the words "homemade pie," Mexico might not be the first place that pops into your mind. It might be pie time to fix that!
Yelapa Pie comes in a variety of flavors such as chocolate, banana, and cheese, with the most iconic being the coconut pie. Today's pies still follow the original recipe created over 40 years ago by the original Pie Lady, Sra. Agustina Garcia.
So how do you get your hands on one of the area's most delectable delicacies? Head to Playa Yelapa (the main beach) and look for the Pie Ladies carrying their unmistakable pie baskets. Enjoy!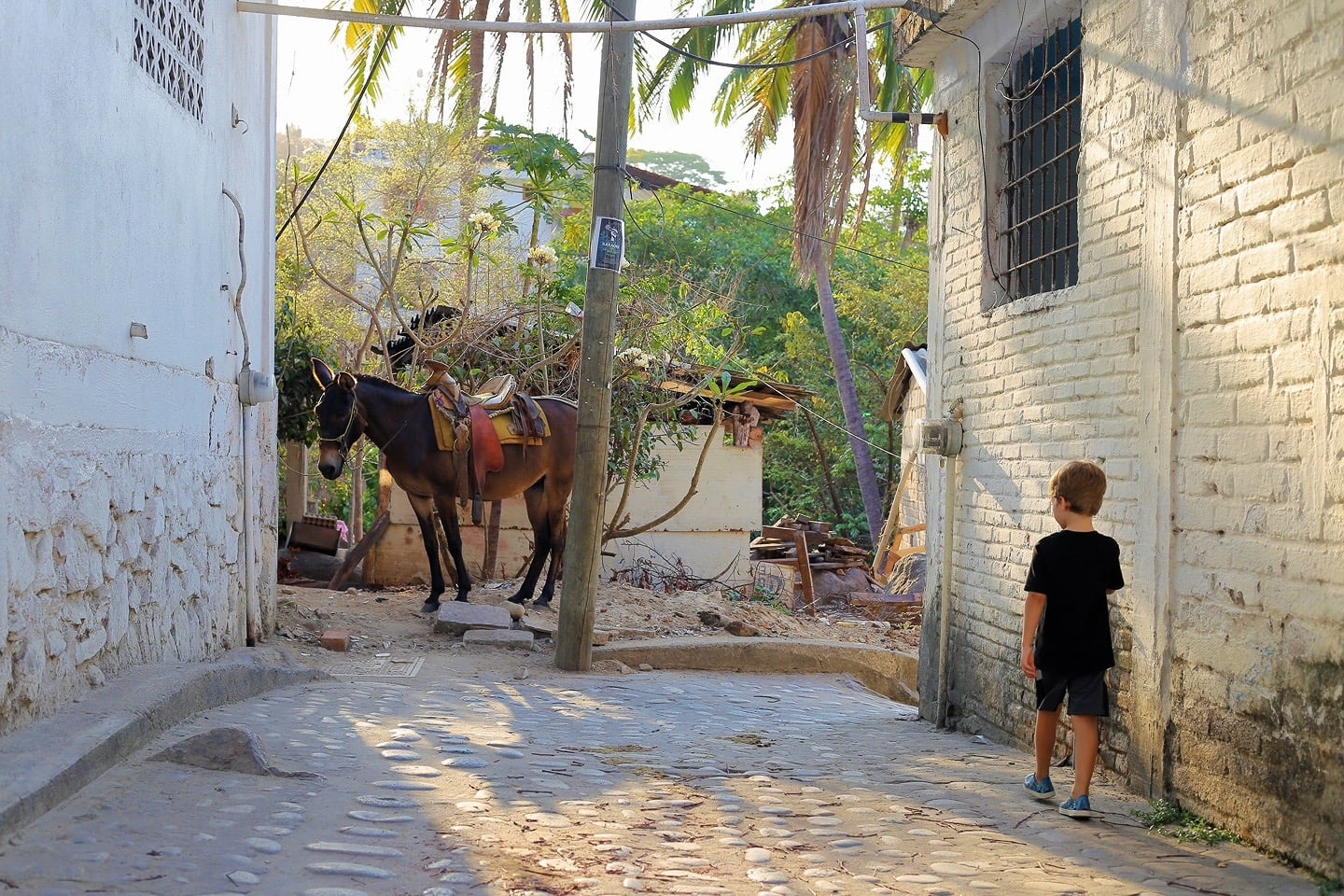 Not so long ago, mules provided the primary means of transport around the village and over the mountains.
Today, four-wheelers have replaced mules for most practical purposes. But you're still bound to run across your fair share Yelapa's furriest hardworking residents if you find yourself here for a few days.
Mule rides are a popular activity in the area, and make for a memorable way to visit the waterfall or explore the area's other jungle trails, all while experiencing first-hand a slice of local history.
The most surefire way to hire a mule and guide is to head up the path to the waterfall and keep a lookout for a guy and a mule. Otherwise, your hotel, guesthouse, or Airbnb host should be able to arrange an outing for you.
9. Mouthwatering Eateries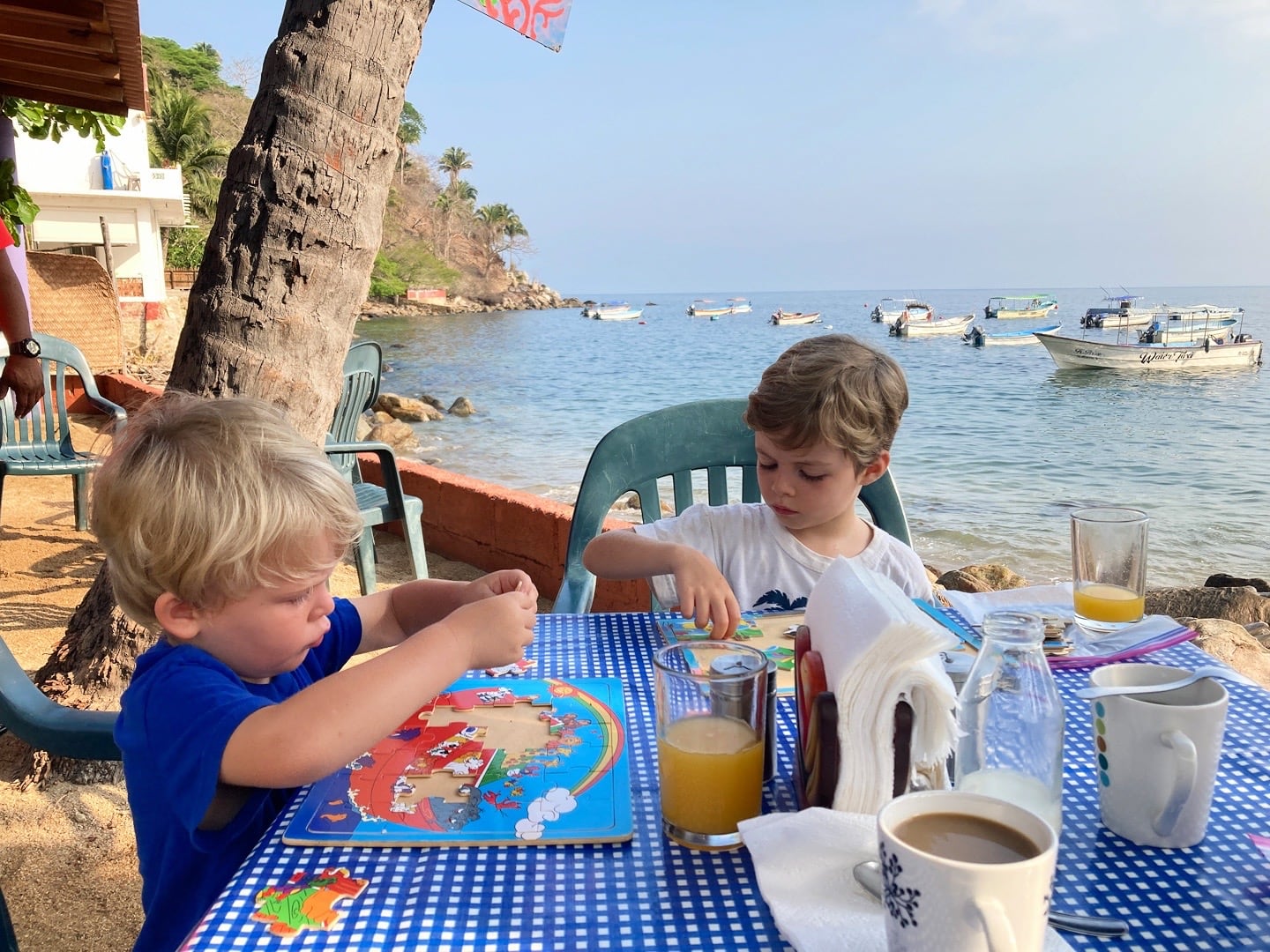 Arriving in Yelapa, we expected to find the same beach town fair we've come to expect in small towns up and down the coast (with the obvious exception of Sayulita and San Pancho) – particularly given the fact that all provisions have to be brought in by boat!
We were surprised then to find a startling amount of diversity, freshness, and creativity in the cuisine that gives places like Chacala (Nayarit) (our current home base), Rincon de Guayabitos, and even Pueblo Magico San Blas a run for their money.
Here are just a few suggestions of places to try while you are in Yelapa:
Our Favorite Dinner Pick
Tacos Los Abuelos might just be the very best option in town for dinner, which is saying something in Yelapa.
Fresh and masterfully prepared homestyle Mexican entrees and snacks with an extensive drink menu and one of the best dinner views in town!
Top Breakfast Pick
Cafe Bahia at the Town Pier seems like the place to go for breakfast and brunch, and after eating there a few times it's easy to see why!
Delicious Mexican breakfast standards and the best breakfast burrito in town. Plus yummy baked treats and games for little ones.
Oh, and did I mention that most tables are just feet from the water?
Best BBQ
Holy moly, Restaurante Pollo Bollo is the best barbecue joint we've been to in all our time in Mexico, hands down.
Melt-in-your-mouth BBQ chicken and ribs with all the Mexican trimmings. If you're a carnivore, this place is not to be missed!
Best Playa Yelapa Spot
The half dozen or so palapa bars lining the main beach are virtually indistinguishable from each other in what they offer.
However, before you park yourself somewhere for the day, it's worth noting that the majority of day trippers get dropped off in front of the glut of chairs and umbrellas closest to the lagoon.
Head north to spread out and avoid the crowds, but be sure to check your bill for extra charges!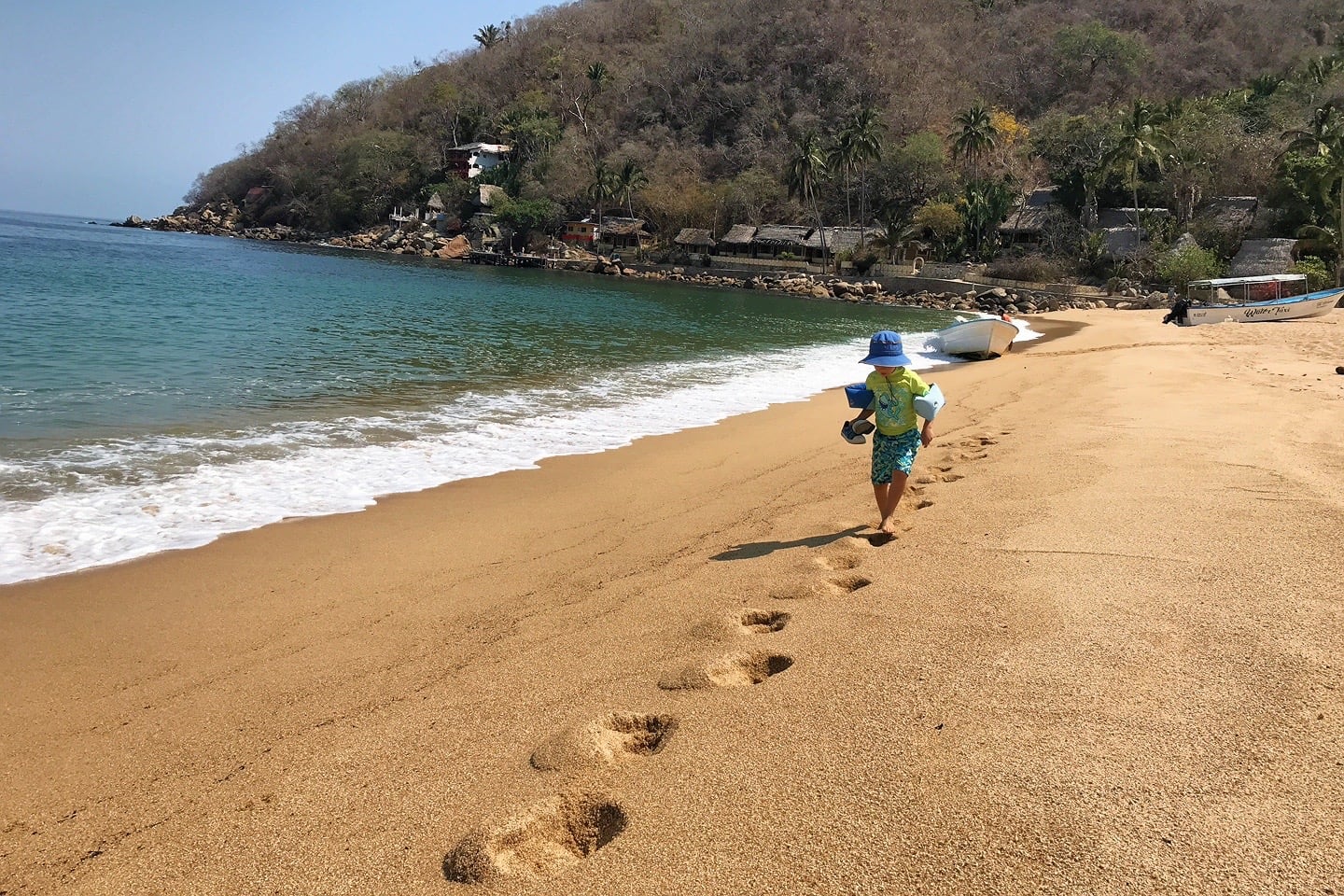 Speaking of day tripper crowds, Yelapa gets more than its fair share! Heck, one of the top reasons to visit is that its reputation as an idyllic beach village only 45 minutes from Puerto Vallarta!
The good news is that if you plan to stay the night in Yelapa (even if it's just for one night), you'll be duly rewarded with a beach (and town) largely to yourself between 11am and 3pm daily.
You also get the benefit of enjoying Yelapa outside the heat of the day and having more opportunities to interact with the local residents when they're out and about (and not outnumbered by day trippers).
If you can't swing a night in Yelapa, get here as early in the day as possible, and/or plan to take one of the last water taxis back in the evening (but make sure you confirm the time well in advance).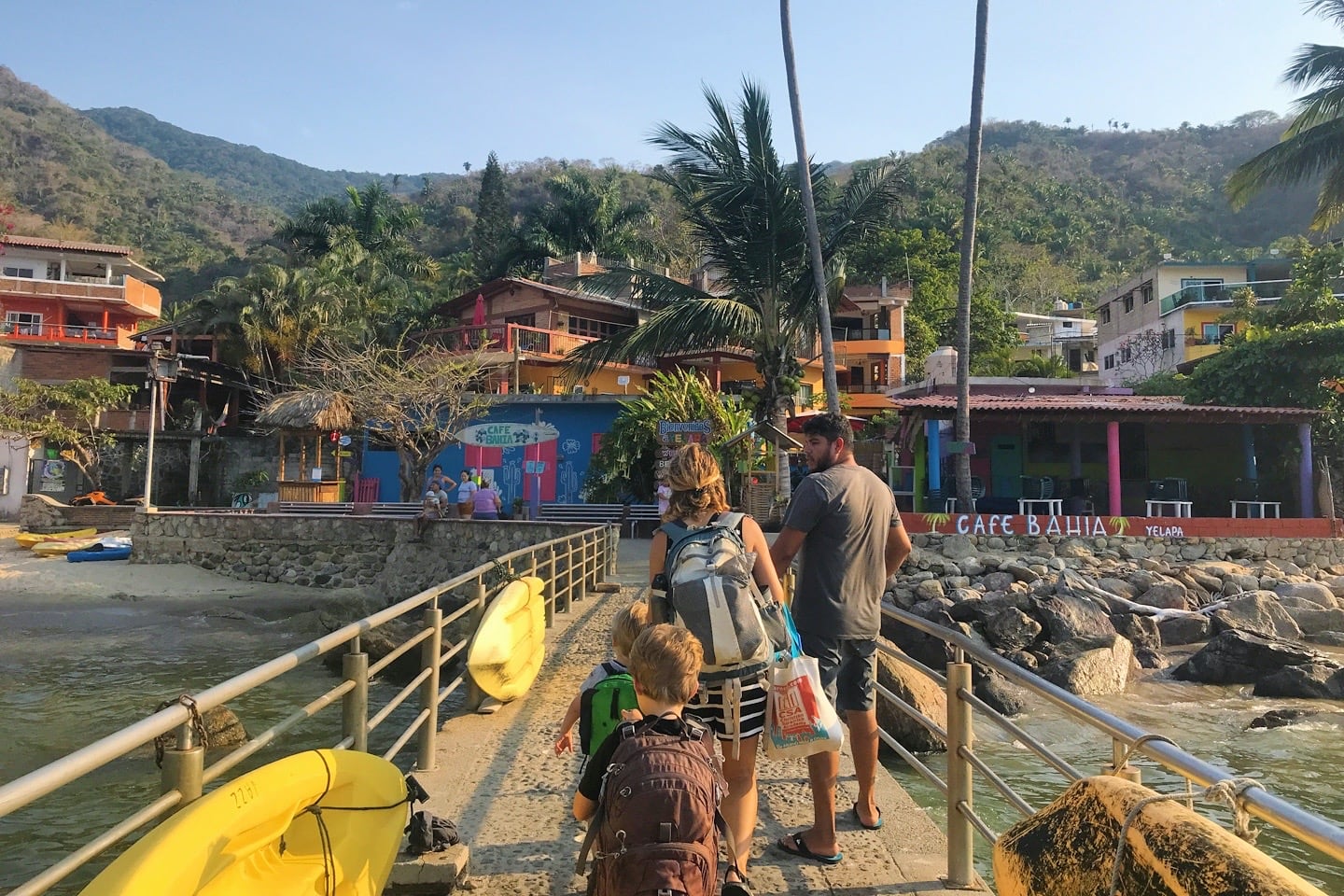 When packing for a visit to Yelapa, less is more! Remember, you'll be getting here on a boat, so a 50-pound suitcase might not make the most sense for this trip.
Sun protection and hydration should be your first priority. The sun can be unforgiving much of the year and long days out on the water multiply the risk of sunburn and dehydration.
A biodegradable, reef-friendly sunscreen is always a good idea. Also consider packing a rash guard and sun hat with UPF protection.
On a side note, we found that the water temperature at the main beach was a bit chillier than Riviera Nayarit or even Playa Isabel on the other side of town.
Don't forget to bring your favorite reusable water bottle! Most guesthouses provide a garrafon (5-gallon water dispenser) to refill your bottle, and you'll want to stay well-hydrated in the hot and tropical climate.
If you plan to snorkel, it's probably a good idea to bring your own kit on this trip, as the kit provided on day trips isn't always up to the task and we didn't see anywhere to rent gear once you're there.
This part of Mexico has very distinct dry seasons. Though freak storms can happen almost any time of year, you can bet on a dry visit December to May, and rain mid-June through October. During rainy season, it's worth packing a lightweight, breathable rain jacket (umbrellas are fairly useless in the tropical storms here, and won't help you much on a boat).
If you plan on doing some hiking or other outdoor activities, don't forget to pack a pair of comfortable sandals or shoes. We recommend river sandals due to the heat, humidity, rain, stream crossings, and waterfall pools. You may also want to pack a pair of telescopic trekking poles for hikes to any of the viewpoints or if you aren't as steady on your feet as you used to be.
Lastly, it probably goes without saying, but you'll definitely want to bring along a good camera to capture this unique and stunning place. For all things water-related, don't forget the GoPro.
Final Thoughts on Yelapa, Mexico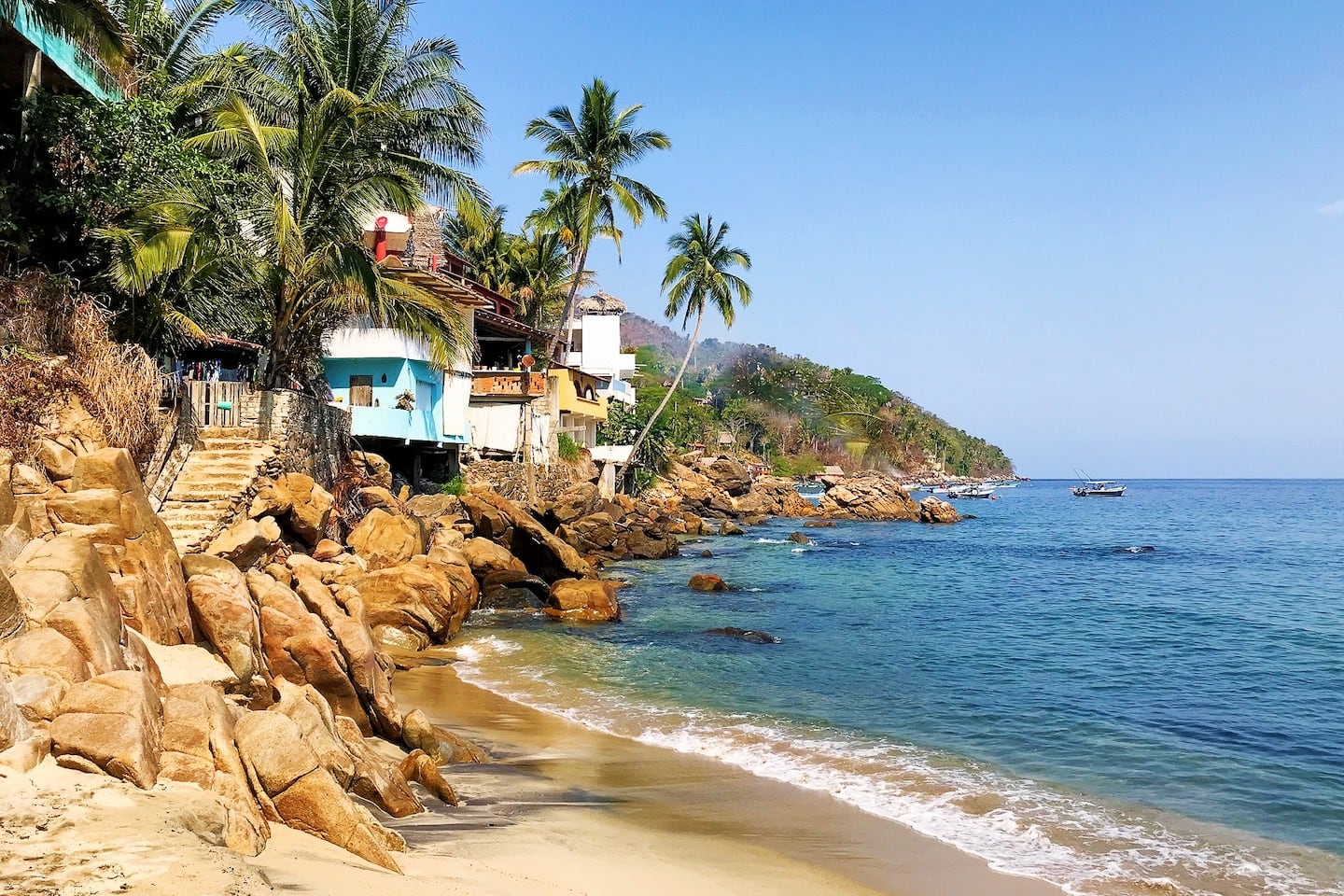 Living in Nayarit for the past few years, Yelapa's been high on our list of places to visit since almost the very beginning.
Yet, we largely chose to prioritize exploring nearly everything in Nayarit within a 90-minute radius with our two young boys before finally putting a visit on the books.
We wish we hadn't waited so long!
After having visited literally every beach town of any size in the Riviera Nayarit multiple times, we were still blown away by Yelapa's natural beauty, offerings for visitors, and unique story.
If you're planning a visit to Puerto Vallarta and are looking for a worthwhile escape from the cruise ship and mass tourism ethos, we highly recommend considering some quality time spent in Yelapa, Mexico!
And if you're planning a trip to Jalisco or Nayarit, you may also want to brush up on our Mexico Yoga Retreats guide, best Sayulita hotels and super-detailed Sayulita beaches guide, or our first-hand guide to Mascota, Jalisco.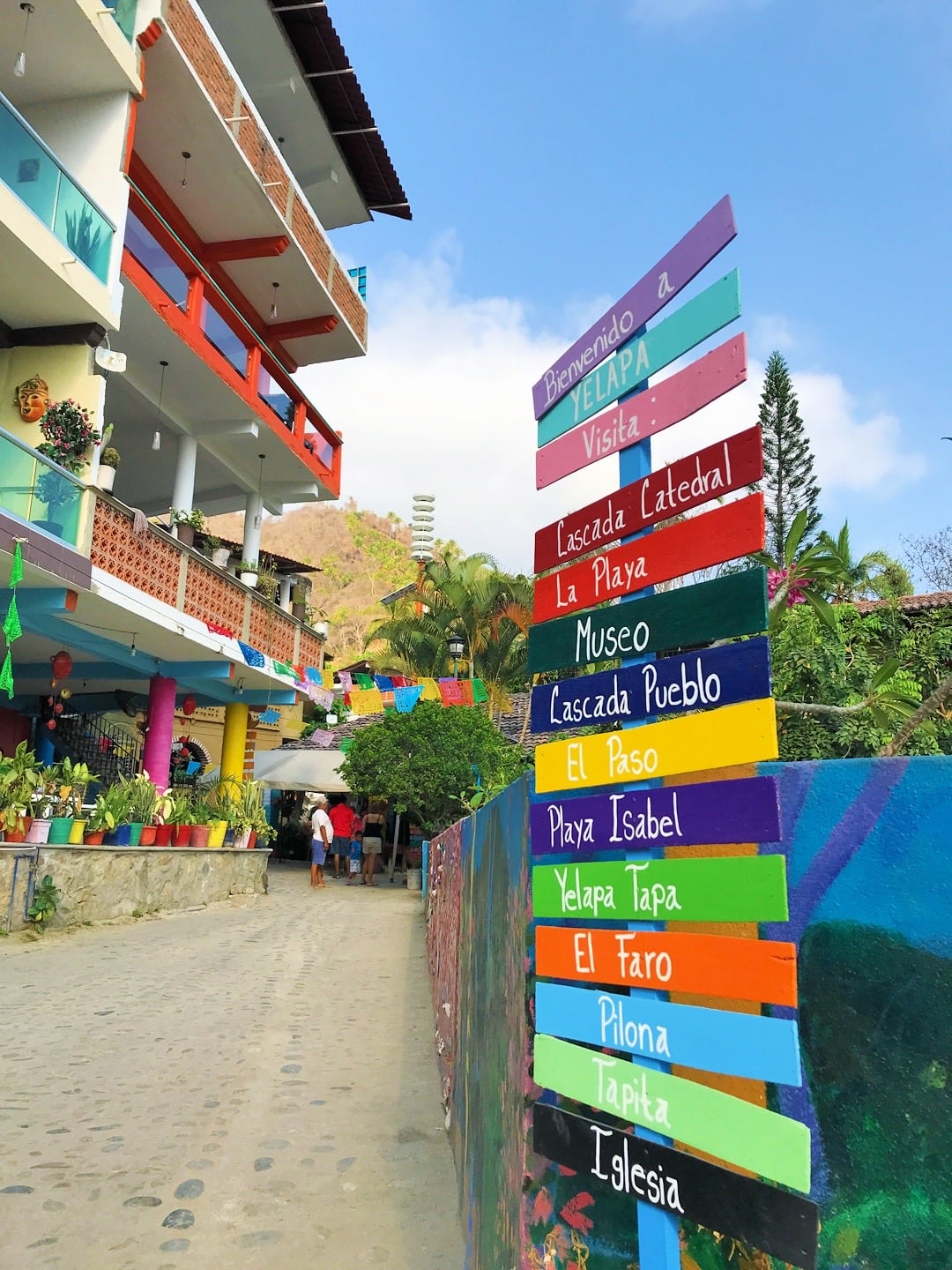 Explore More Mexico Guides
Have You Visited Yelapa, Mexico?
Tell us about your experience in the comments below!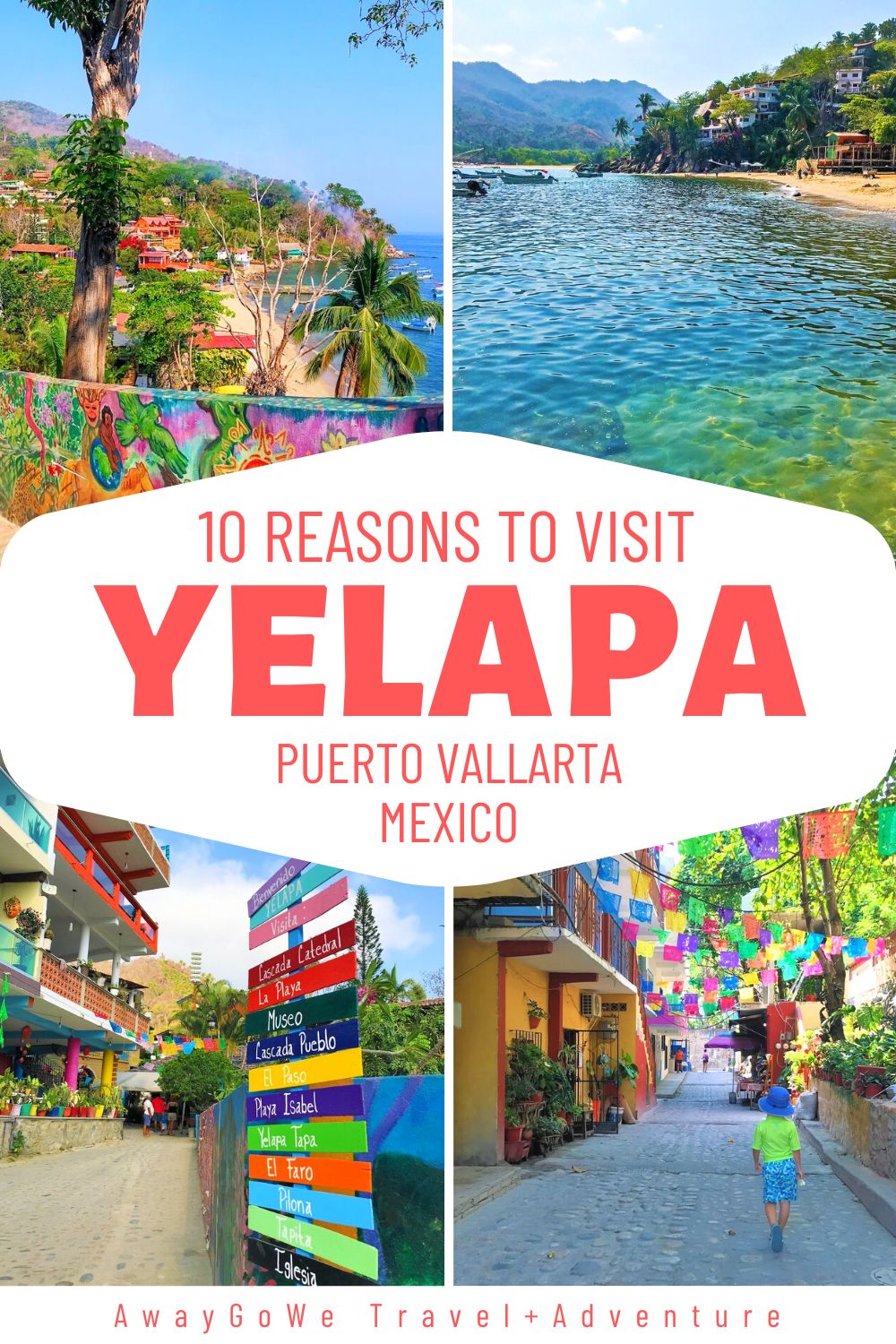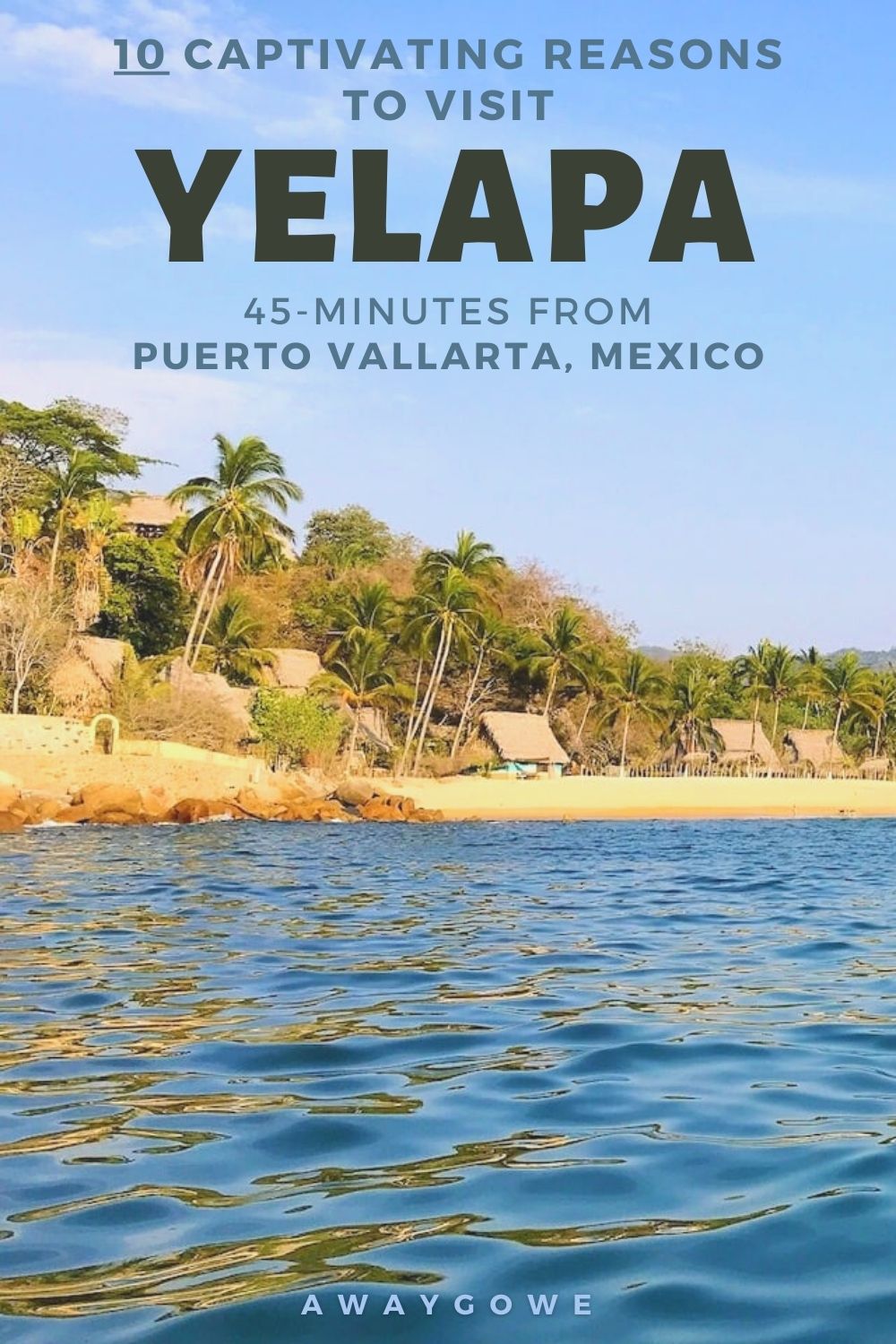 I've been a blogger and travel writer since 2010, covering everything from luxury hotels to hidden destinations and travel gear. Originally from Oregon, I've spent the majority of the past 20 years living outside of the U.S., in Mexico, the Caribbean, Southeast Asia, Africa, and Europe. I received a BA in Communications (Journalism) from Boston College, and an MA in International Development Studies from the George Washington University. I'm passionate about exploration and discovery, and providing independent, thoroughly-researched, ad-free advice for travelers.