Experiencing Chichen Itza on Mexico's Yucatan Peninsula is an unforgettable experience. But Chichen Itza tours from Cancun, Playa Del Carmen, and other top destinations in the region can be hit or miss.
That's why Lori and I put together this carefully curated guide to some of the very best, top-rated Chichen Itza tours available in 2023.
Living in Mexico, we know the pitfalls involved in trying to choose the best guided tours and day trips yourself, particularly if it's your first visit to Mexico and you don't speak Spanish.
We hope this article helps visitors to Mexico navigate the overwhelming number of Chichen Itza tour options out there and avoid a bad experience (or getting scammed) at this amazing World Heritage Site.
Lori and I absolutely loved our Chichen Itza tour. With the right information and a little bit of local insight, we know you will too!
Can't Wait? Here's a quick preview of our picks!
So many incredible Chichen Itza tours to choose from! Read on for the whole scoop and start packing for adventure!
▸ Looking for travel medical insurance? SafetyWing offers low-cost overseas medical coverage tailored to international travelers.
We're reader supported and may earn a commission from affiliate links on our site at no cost to you.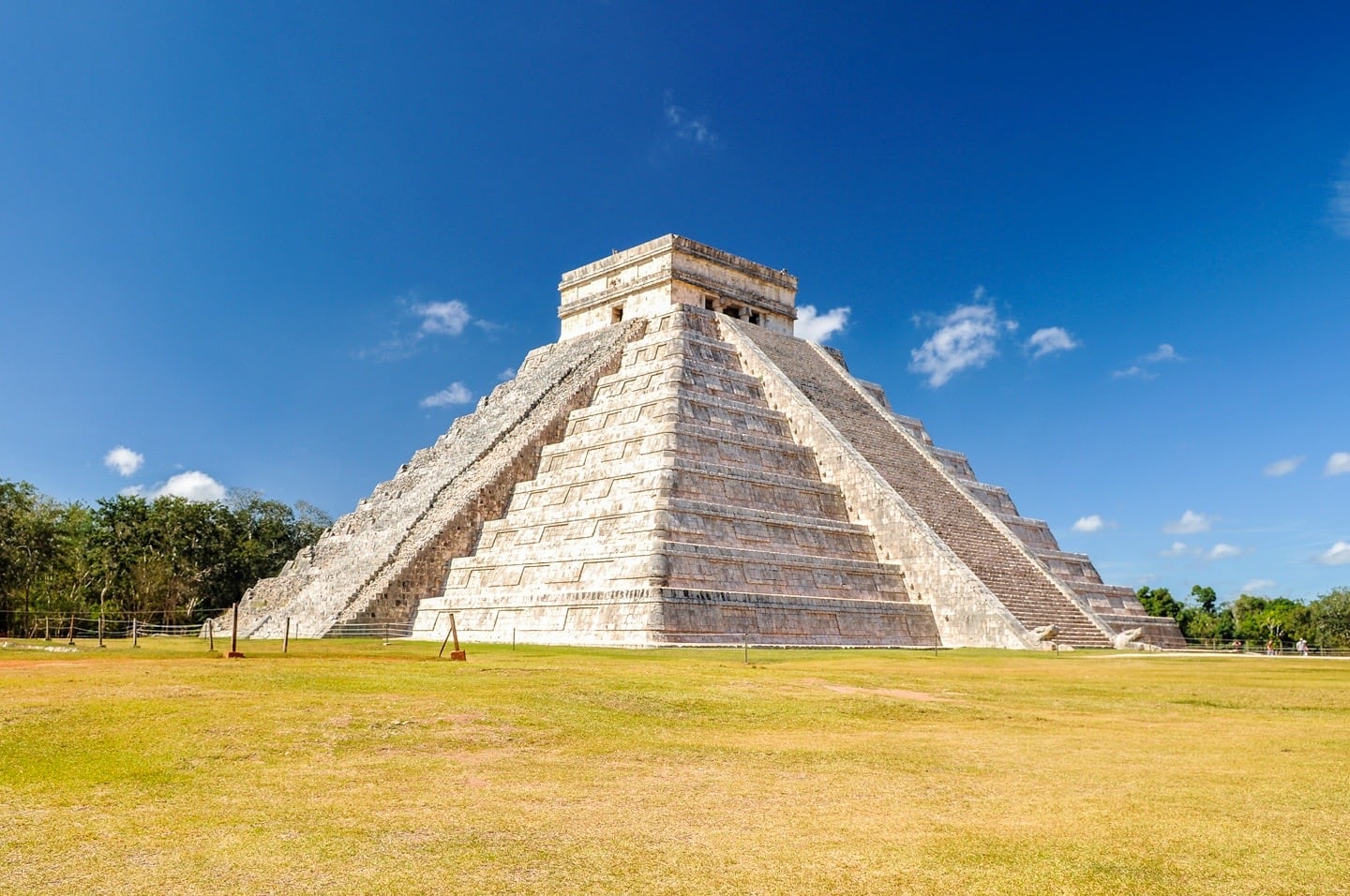 Why Visit Chichen Itza?
A UNESCO World Heritage Site and home to one of the New Seven Wonders of the World (El Castillo), the Mayan ruins of Chichen Itza continues to capture the imagination of millions of visitors each year, for its advanced architecture, dark history, and mystic allure.
This pre-Columbian city was a major focal point for the Maya people between 600 and 1200 AD, and remains a symbol of great pride among the Maya population and Mexicans as a whole.
While visitors can no longer climb the structures, a walk around the grounds of this significant and well-preserved Mayan city evokes a strong sense of time and place in a way that few archeological sites succeed in doing.
Simply put, Chichen Itza is an amazing bucket list attraction worthy of the attention it receives, and definitely worth your time and money.
Keep reading to find out how to get the most out of your visit with one of these top Chichen Itza tours from Cancun, Tulum and beyond.
---
Related
---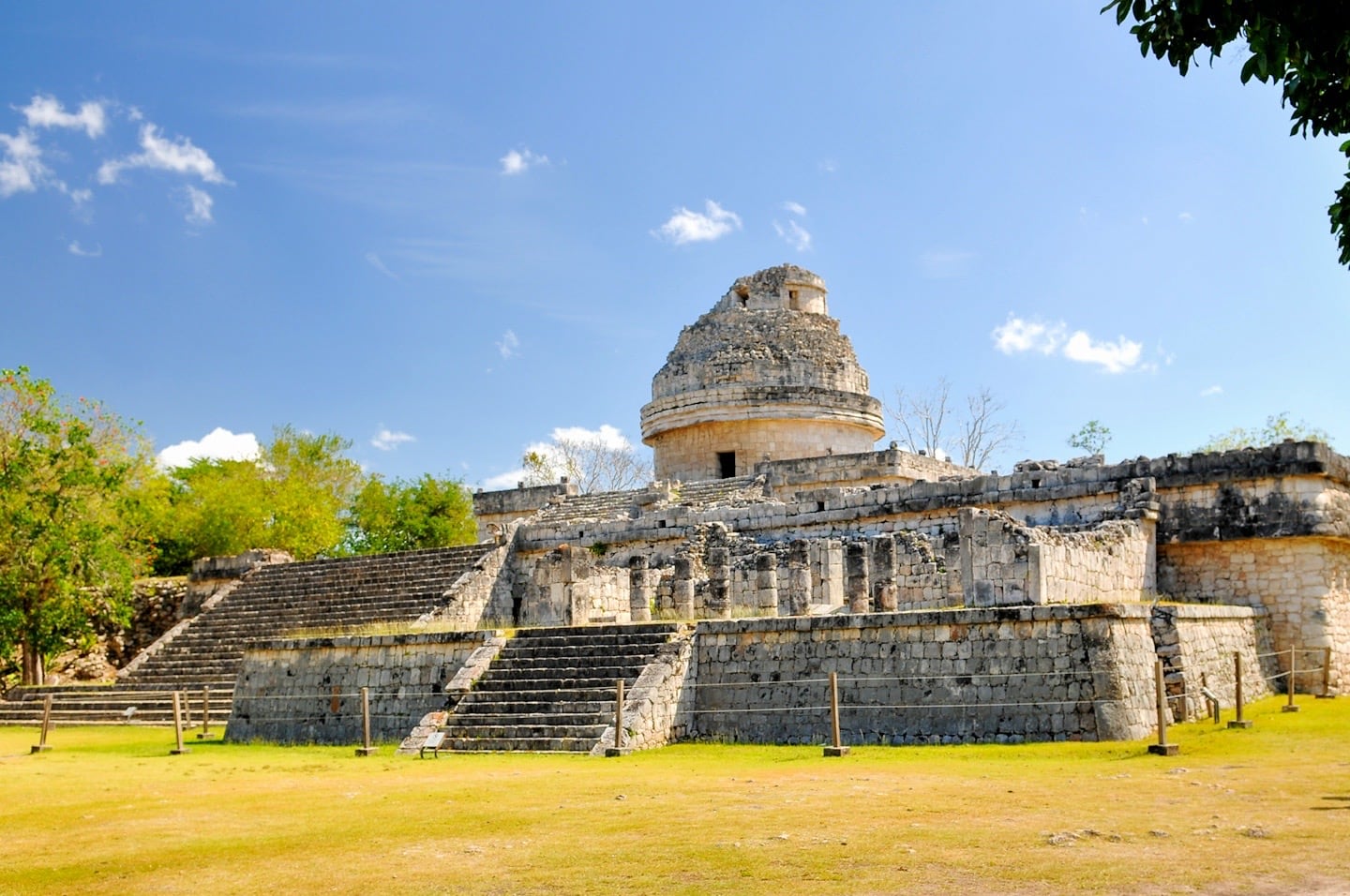 Chichen Itza Tours from

Cancun

&

Riviera Maya
Cancun is the top tourist destination in the Yucatan Peninsula and home to the busiest international airport in the region, so it's no wonder that the majority of tour companies running Chichen Itza tours are based here.
Many of these companies offer pick-up and drop-off service for travelers staying along the Riviera Maya, particularly for those staying in Playa del Carmen and Tulum, which is the case for the Chichen Itza tours listed in this section.
But a word of caution – if you choose to go with a large group offering pick-ups across the Riviera Maya, plan to spend a couple of hours on your van/bus picking up and dropping off people in multiple cities.
The best way to avoid this scenario is to choose one of the small group or private Chichen Itza tours listed below, or go with one of the tour companies that only offer pickups in the city where you are staying.
We offer a few recommendations for such tours in later sections of this article.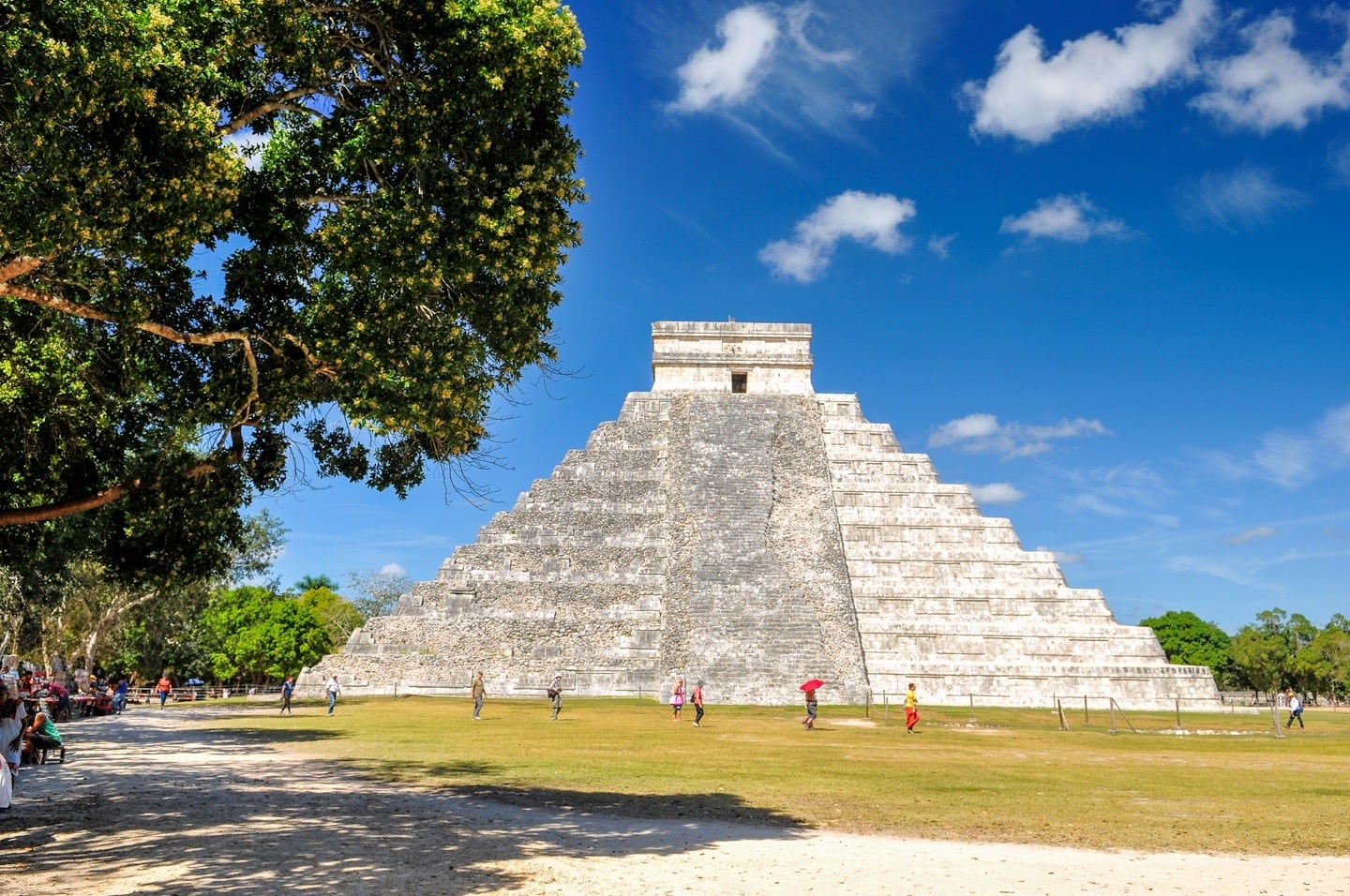 All-Inclusive Chichen Itza Small Group Tour
OUR TOP PICK! ▸ This all-inclusive Chichen Itza small group tour with Excursiones Riviera Maya takes our top spot for Chichen Itza tours from Cancun, Playa del Carmen, and Tulum.
This is the tour we would recommend to our own friends and family if they were planning an upcoming trip to the Yucatan.
Striking an ideal balance between top archeological and natural wonders of the Yucatan, this guided tour offers visits to Chichen Itza (3 hrs.) and the Black Jaguar Ek Balam site (1 hr.), in addition to lunch and swimming at Cenote Hubiku (2 hrs.).
Highlights
TripAdvisor Rating: Perfect 5.0 from 75 reviews.
Best For: Those looking for the very best all-inclusive Chichen Itza tour with an ideal balance of activities that you can book online right now.
Tour Length: Full Day (12 hours)
Group Size: Small Group (10 max)
Includes: A/C transport, breakfast & lunch, professional guide, entrance fees/taxes.
Pick-Up From: Various points in Cancun & Riviera Maya.
Price: From US$169
PRO TIP ▸ This tour requires a fair amount of walking. Be sure to wear comfortable footwear and sun protection.
---
Early-Access Sunrise Day Tour
OUR TOP BUDGET PICK! ▸ This Chichen Itza Sunrise Tour with Amigo Tours Mexico is a favorite among budget-minded travelers, and has the high marks to show for it, making this tour one of the best values around.
Beat the crowds and the heat by getting exclusive early access to this world-renowned UNESCO site.
Explore the park with your own personal archeologist guide and get exclusive access to ruins that most visitors normally don't see.
Afterwards, enjoy a delicious Mexican buffet lunch at Piste followed by a 1-hour stop/swim at Cenote Saamal.
Highlights
TripAdvisor Rating: 4.5 / 5.0 from 1,041 reviews.
Best For: Earlybirds looking for one of the best economy Chichen Itza tours available with a strong focus on touring the archeological site.
Tour Length: Full Day (12 hours)
Group Size: Group Tour (35 max)
Includes: Roundtrip A/C transport from hotels along the Riviera Maya and buffet lunch. The Chichen Itza entry fee/tax of $453 MXN (US$23) is not included.
Pick-Up From: Various points along the Riviera Maya.
Price: From US$52
PRO TIP ▸ It's very much worth noting that the star of this particular tour package is Chichen Itza (3 hours at the Mayan ruins), and the brief stop in Valladolid for lunch and cenote swim are sort of icing on the cake.
---
Related
---
VIP Chichen Itza Private Tour
Our overall top pick (see above) offers one guide for up to 20 people, with a maximum of 60 travelers in a group…
Not your style? Lose the group and get a head-start advantage with a personalized day trip from VIP Chichen Itza Private Tour by My Quest Concierge Private Tours.
This all-inclusive package (see link for exclusions) pairs you up with your very own English-speaking certified archeological guide as you tour Chichen Itza for 3 full hours, with private transfer to/from your hotel and other stops, including a 1-hour visit to Cenote San Lorenzo Oxman and a 1-hour stroll through the colonial center of Valladolid.
Highlights
TripAdvisor Rating: Perfect 5.0 from 761 reviews.
Best For: Those looking for a private, personalized experience with their own certified archeological guide.
Tour Length: Full Day (10 hours)
Group Size: Private Tour (your group only)
Includes: Roundtrip A/C transport, lunch, private guide, more.
Pick-Up From: Various points in Cancun & Riviera Maya.
Price: From US$245
Pressed for time? Check out this excellent, yet slightly shorter, private tour option from Living Dreams Mexico.
---
Chichen Itza Tours

from Tulum
The Chichen Itza tours listed above offer pickup service across the Riviera Maya (including Tulum in most cases), but unless you plan to book a private tour, you should plan to spend some time picking up other passengers between Cancun, Playa del Carmen, and Tulum.
The tour listed below is based out of Tulum, and only offers pickup in Tulum. If you plan to base yourself out of Tulum and don't want to spring for a private tour, this may be the ideal option for you.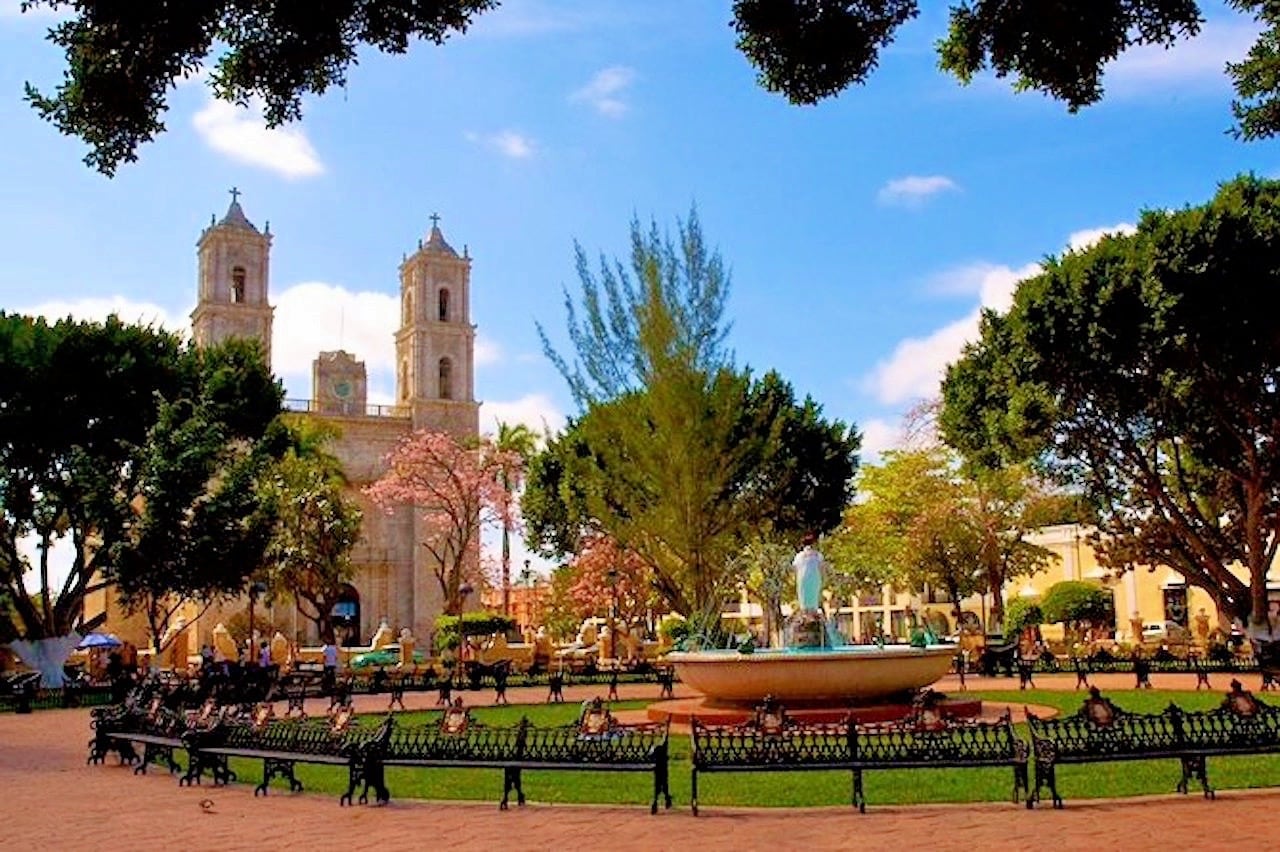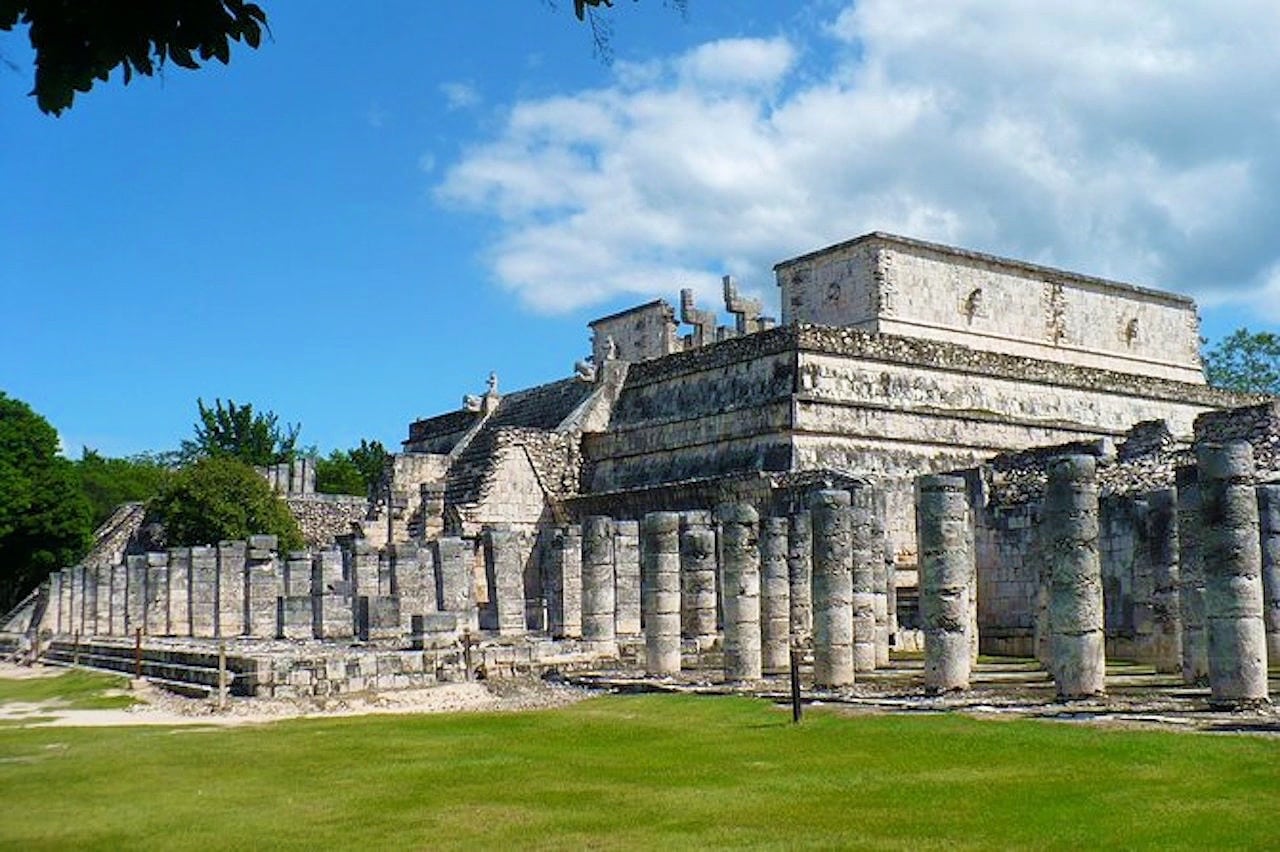 Small Group Tour, Cenote & Valladolid from Tulum
This top rated small group tour to Chichen Itza, Cenote Xux Ha, and Valladolid is operated by Mexico Kan Tours with departures exclusively from Tulum.
Spend less time driving up and down the Riviera Maya picking up passengers and more time seeing the sights!
This is one of the few tours that offers two full hours of exploration and lunch in the historic center of charming Valladolid.
Highlights
TripAdvisor Rating: Perfect 5.0 from 724 reviews.
Best For: Travelers looking for one of the best Chichen Itza tours from Tulum.
Tour Length: Full Day (10 hours)
Group Size: Small Group (10 max)
Includes: Roundtrip transport, lunch & snacks, more.
Pick-Up From: Various points around Tulum.
Price: From US$167
---
Related
---
Chichen Itza Tours

from Merida
Chichen Itza, cenote, and the Pink Pools
The Chichen Itza Pink Pools Tour from Merida by Eco Expeditions Mexico offers a unique opportunity to take in the famous Mayan ruins, in addition to TWO spectacular natural wonders – stunning Cenote Samula and the incredible pink salt flats of Las Coloradas with their distinctive pink flamingos.
Highlights
TripAdvisor Rating: Perfect 5.0 from 34 reviews.
Best For: Travelers looking for a unique Chichen Itza experience from Merida that includes a memorable visit to the Pink Pools.
Tour Length: Full Day (10 hours)
Group Size: Small Group (8 max)
Includes: Roundtrip A/C transport & more
Pick-Up From: Merida Cathedral
Price: From US$124
---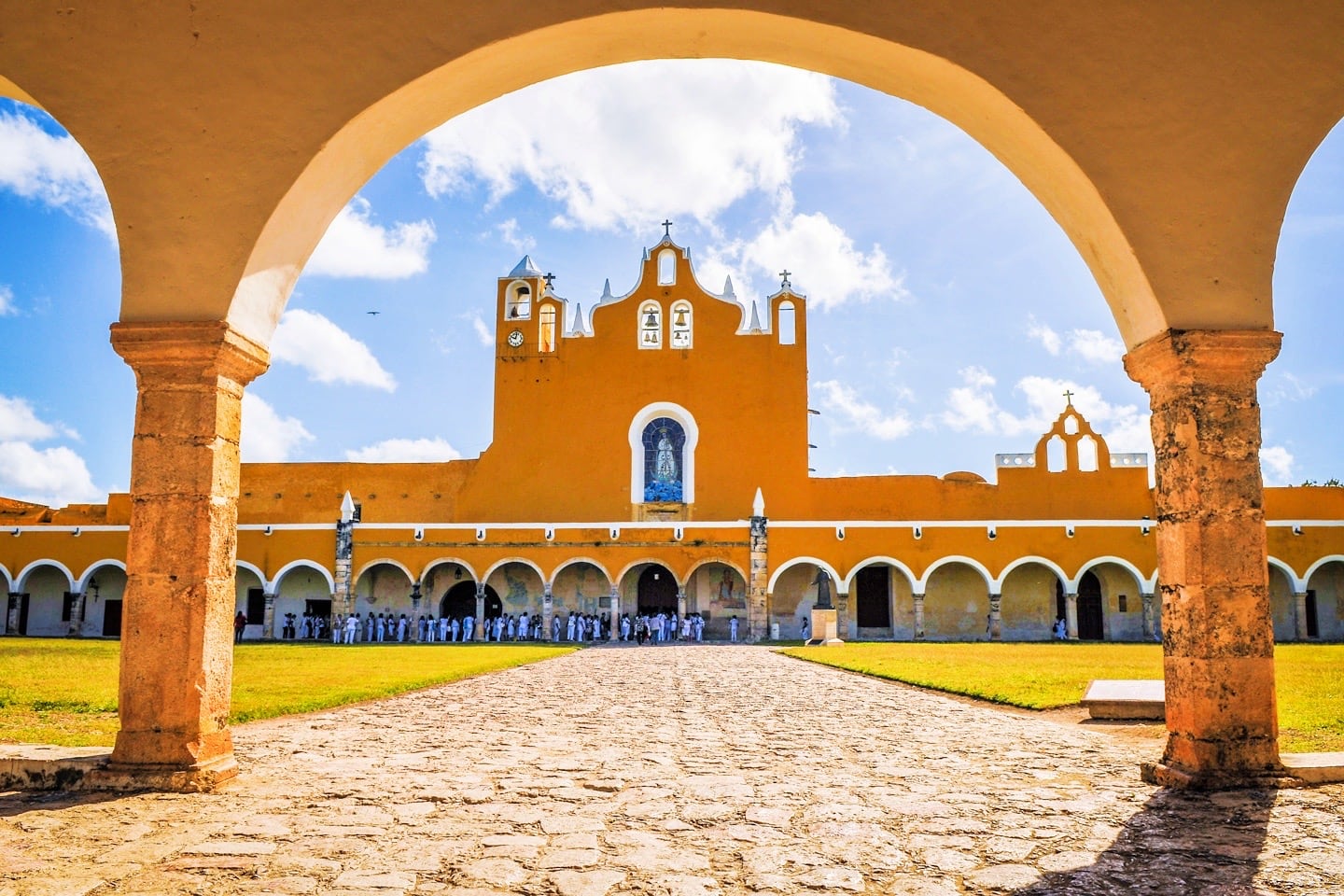 Chichen Itza, cenote, and the Yellow City of Izamal
This small group tour, also led by Eco Expeditions Mexico, offers a refreshing balance between ruins, colonial charm, and relaxation, making 2-hour stops each at Chichen Itza, Cenote Yokdzonot, and the Pueblo Magico of Izamal.
Highlights
TripAdvisor Rating: Perfect 5.0 from 86 reviews.
Best For: Those looking for a top-rated Chichen Itza tour from Merida with visits to Izamal and a cenote.
Tour Length: Full Day (9 hours)
Group Size: Small Group (8 max)
Includes: Roundtrip A/C transport & more
Pick-Up From: Merida Cathedral
Price: From US$96
---
Related
---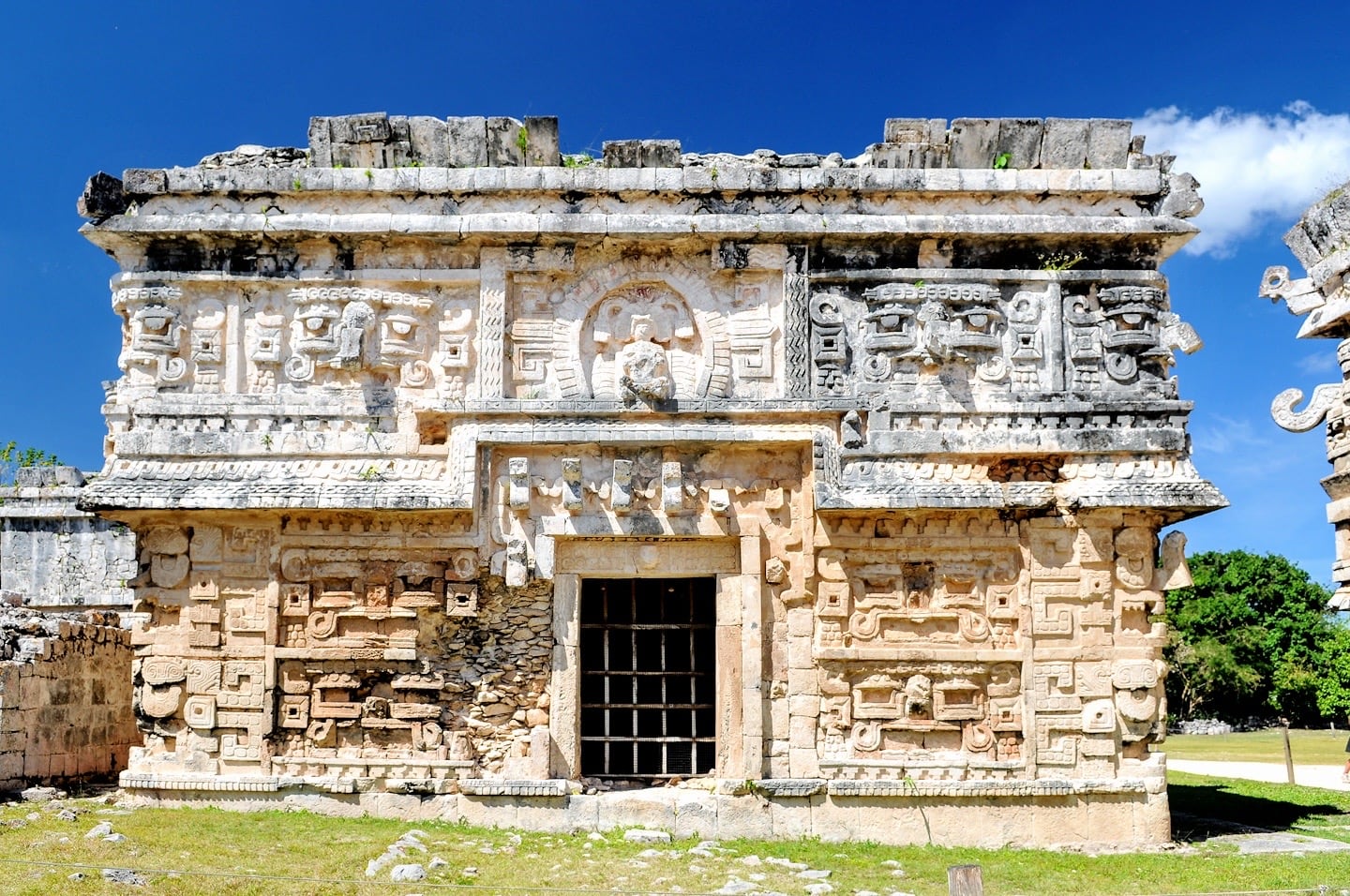 DIY Chichen Itza Day Trip
If you want to get the absolute most out of this once-in-a-lifetime experience, we strongly recommend one of the Chichen Itza tours on our list above.
However, if you'd rather see Chichen Itza on your own, it is totally doable if you've got the time, flexibility, and a sense of adventure.
By far the easiest and most comfortable way to get to Chichen Itza is with your own wheels. Driving is straight-forward in this part of Mexico, and the toll highways are fast and efficient.
If you don't plan on renting a car, we recommend asking your hotel to arrange a private hire/ taxi or Uber for you. Obviously, the closer you can get to Chichen Itza beforehand, the cheaper your private hire will cost. Valladolid or Izamal are great jumping off points.
For travelers on a tighter budget, we recommend taking the ADO Bus, which you can catch from any major destination in the region for an affordable price.
If you plan to go the DIY route, you'll want to arrive at Chichen Itza just before the site opens (current operating hours are 8am to 5pm). Which means you'll want to arrange your transport for early in the morning or get as close to the archeological site as possible the night before.
There is superb accommodation within a stone's throw of the ruins (see next section), but if you're traveling on a budget, you may want to stay the night before in nearby Valladolid instead.
When you get to Chichen Itza, you can opt to do a self-guided tour or hire a guide on arrival. Keep in mind that hiring a guide at the park can be hit or miss, and fees can vary wildly and may require a bit of bargaining.
---
Where to Stay Near Chichen Itza
Looking to extend your time in and around this incredible place? Or simply want to get a jump on the day trippers and tropical heat? Fortunately, there are a handful of exceptional hotel options just steps from the archeological park.
Staying near Chichen Itza also serves as the perfect jumping off point for exploring other excellent nearby attractions such as the Yellow City of Izamal and the friendly city of Valladolid, as well as a number of spectacular cenotes.
Here are our top recommendations for places to stay all within a stone's throw of Chichen Itza. These are the stays Lori and I would be considering if we were planning our trip today.
Chichen Itza Stays | Our Top Picks
OUR #1 PICK ▸ A true bucket list stay with breathtaking views in the heart of Chichen Itza, Mayaland Hotel & Bungalows will blow you away with 5-star service just steps away from the site's most famous temples and structures.
EXCEPTIONAL JUNGLE LODGE ▸ Stay in a luxurious Mayan style bungalow in the very aptly named Lodge at Chichen Itza! While you're here, take a dip in secluded swimming pools, take advantage of five-star service, and enjoy using the resorts exclusive entrance to the archeological site.
ECO-FRIENDLY BOUTIQUE STAY ▸ There's so much to love about Hacienda Chichen Resort, particularly for visitors looking for upscale amenities in a homey and eco-friendly stay. Hacienda Chichen commits itself to sustainable tourism and working closely with the local Mayan community.
---
Related
---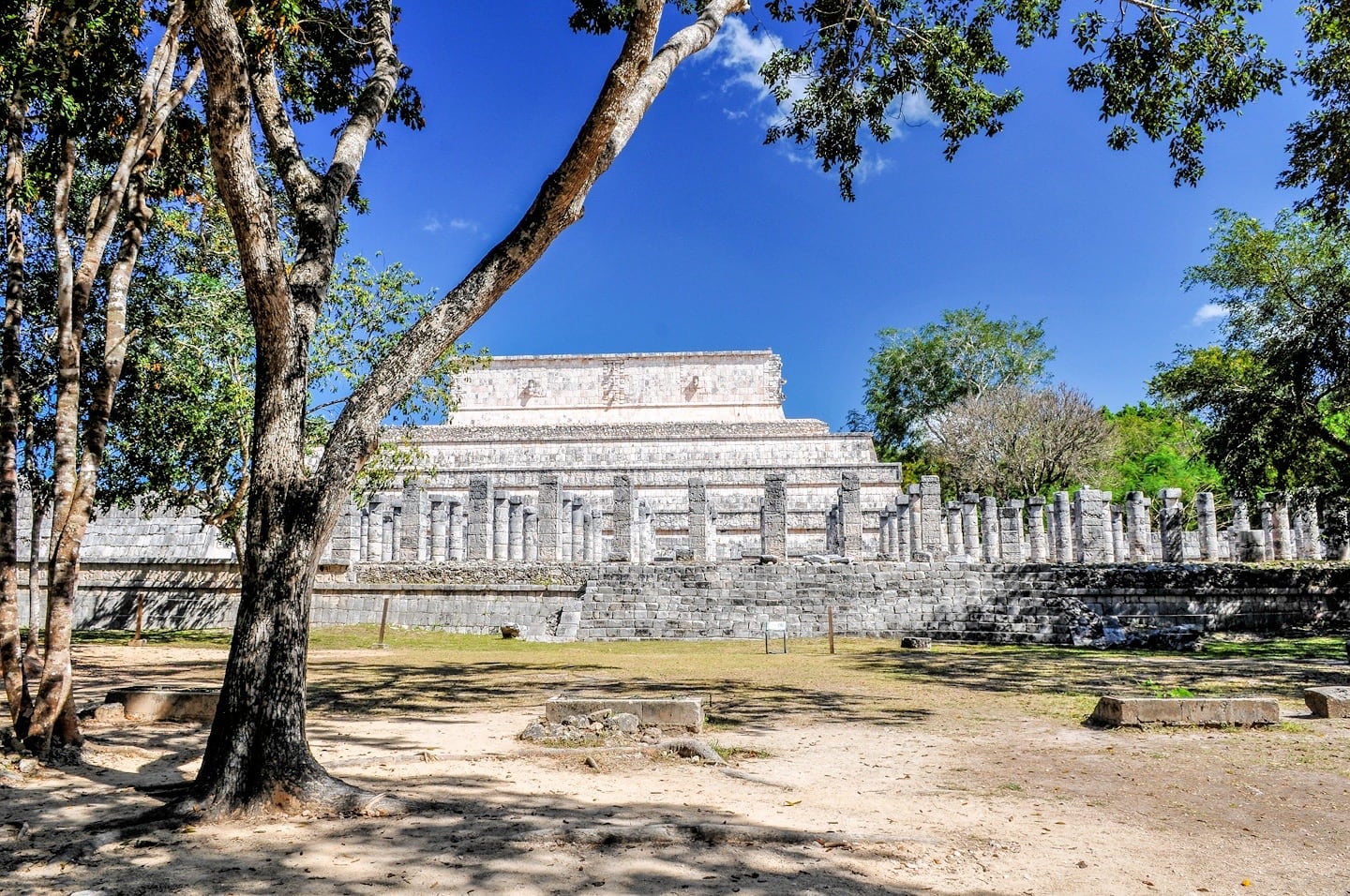 What to Pack for Your Adventure
The best Chichen Itza tours run year-round, rain or shine, so you'll want to come prepared!
While the Yucatan Peninsula has distinct dry and wet seasons, it can potentially rain year-round. Pack a lightweight, breathable rain jacket (umbrellas are kind of useless here in the Caribbean).
Make sure you stay well-protected from the sun. Day trips to Chichen Itza often mean many hours of sun exposure, and the sun can be brutal in these parts.
A high SPF-rated sunscreen is a good idea (remember to choose a biodegradable, reef-friendly sunscreen if you're also visiting the beaches), along with some sort of wide brim sun hat.
The archeological park is pretty big, so plan for lots of walking. Pack a good pair of hiking shoes or sandals (sandals often work better in the rainy season).
If you plan to tie a stop at a cenote into your visit, don't forget your bathing suit and a quick-drying pack towel, but NO SUNSCREEN! Most cenotes in the region either discourage or outright forbid the use of lotions of any kind to protect the fragile underwater ecosystem.
And don't forget to bring your favorite reusable water bottle! Most restaurants in Mexico don't provide drinking water free of charge, and you'll want to stay well-hydrated on your day out in the hot, tropical climate.
It probably goes without saying, but you'll definitely want to bring along a good camera (DSLR or new-fangled mirrorless) to capture this amazing place. If you plan to tie in a visit to a cenote, don't forget the GoPro.
If you plan to do one of the Chichen Itza tours with little ones, we recommend leaving the stroller behind and using one of these sturdy baby carriers or a hiking kid carrier instead.
---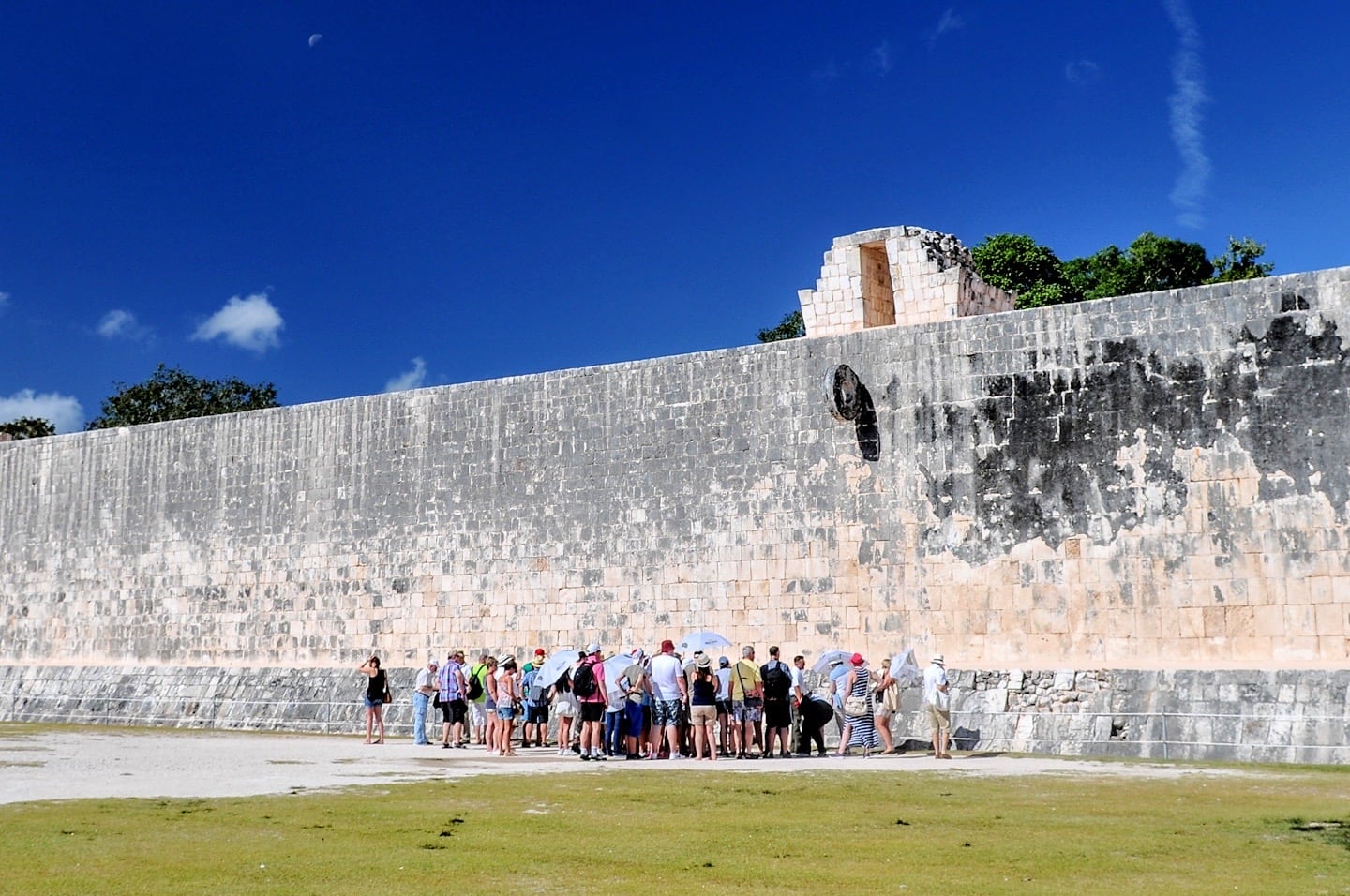 When to Visit Chichen Itza
Best Weather
The Yucatan Peninsula has a tropical sub-humid climate that becomes drier as you get farther inland (Chichen Itza is located in the middle of the peninsula, away from the coast).
Expect less rain here compared with Cancun and the Riviera Maya, but with the knowledge that rain is possible year-round.
The driest AND coolest part of the year runs from November to March, so if you're looking for the best possible weather for your trip, plan on visiting during this time.
BUT…
Smallest Crowds
The most POPULAR time of year for visiting Chichen Itza is during the driest, coolest months between November and April, with visitor numbers peaking around Christmas/ New Years and Easter/ Spring Break.
Keep in mind that Chichen Itza is one of the most popular attractions in all of Mexico, so expect a fair amount of visitors year around. With that said, if you're particularly crowd-averse, avoid Sundays (when the park is free to Mexicans), holiday weekends, and the spring and autumn equinox when huge crowds descend on the park to view the extraordinary phenomenon that takes place here.
And, of course, always try to arrive as close to 8am as possible for your best chance at beating both the heat, crowds, and afternoon thunderstorms.
---
How Did We Choose the Best Tours?
We've chosen only to include the cream of the crop, BEST OF THE BEST Chichen Itza tours in this article – only the absolute top-rated day trips, excursions, and tour packages made our list (based on current rankings on TripAdvisor).
But that's not all. We took things a step further, reading through the details and fine print of each tour on offer, in addition to the two dozen most recent reviews.
Lastly, we used local intel plus insights from our own Chichen Itza experience to whittle down the finalists to what you see here.
After all that, we're confident any one of the Chichen Itza tours in this guide will offer you an absolutely fantastic experience.
---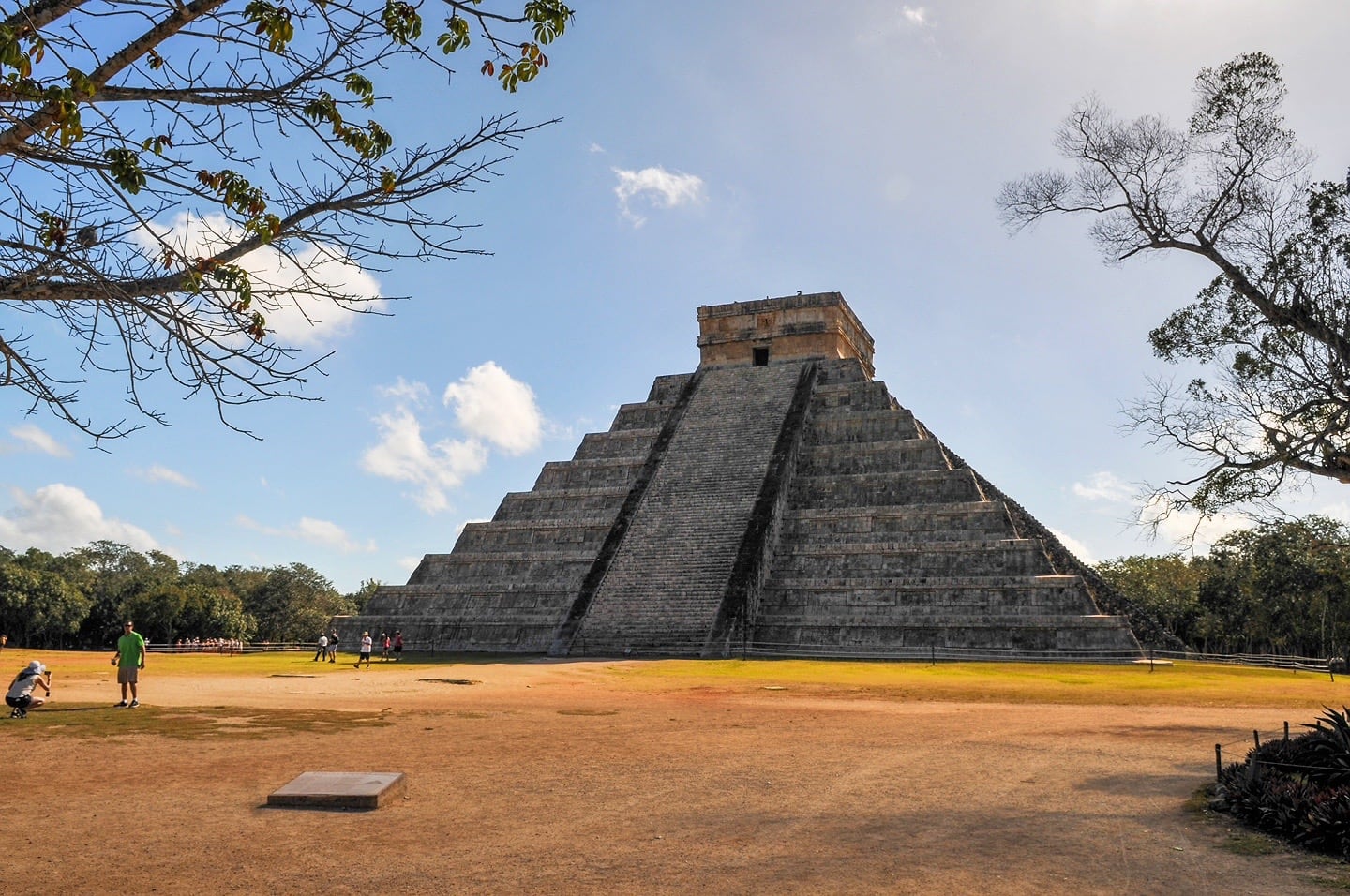 Thanks for Reading Our Guide to the Best Chichen Itza Tours from Cancun & Beyond!
Have you taken a Chichen Itza tour from Cancun, Tulum, or Merida recently? What was your experience? Let us know in the comments section below.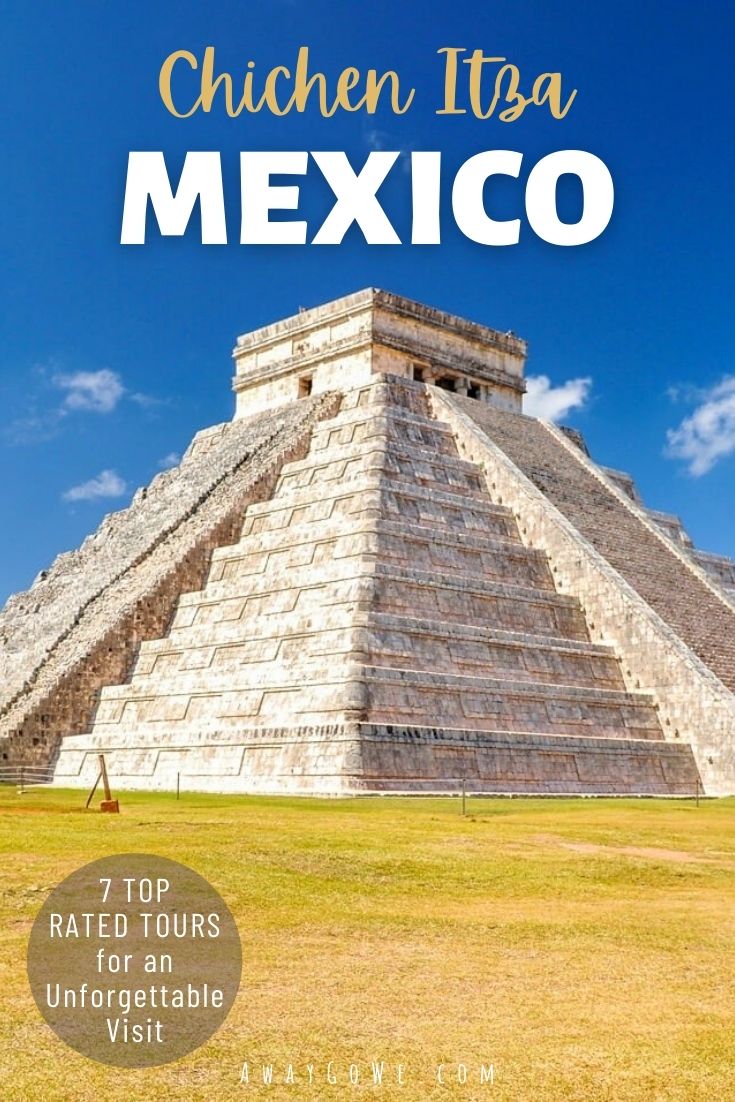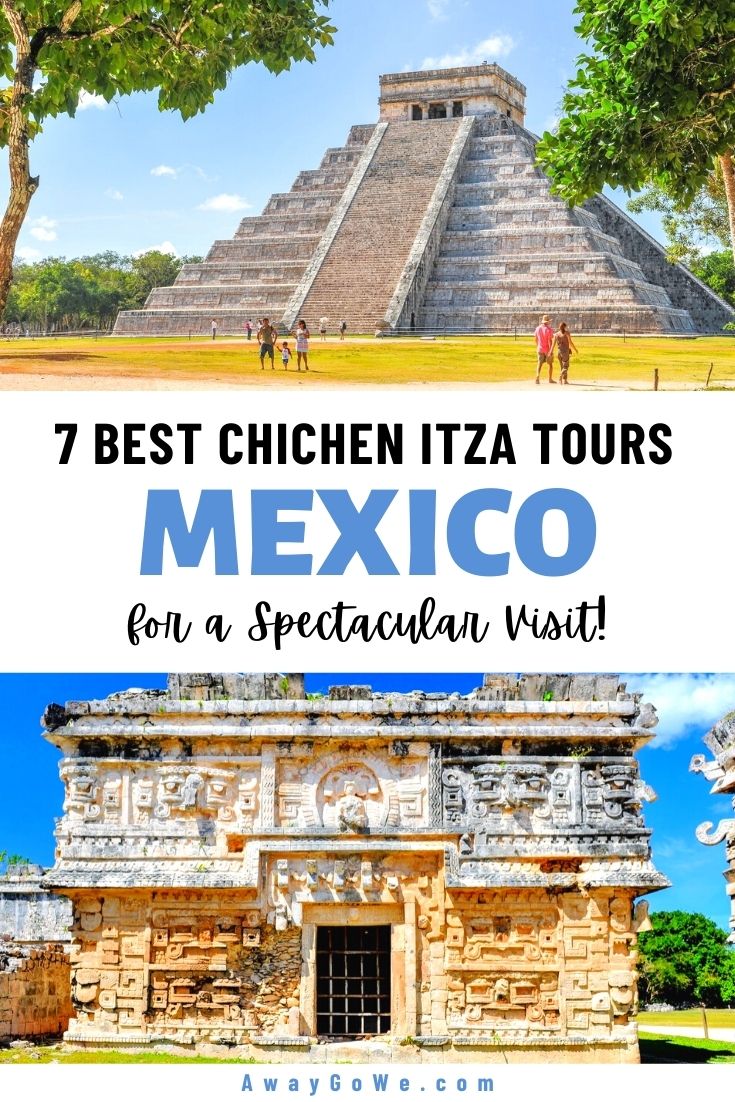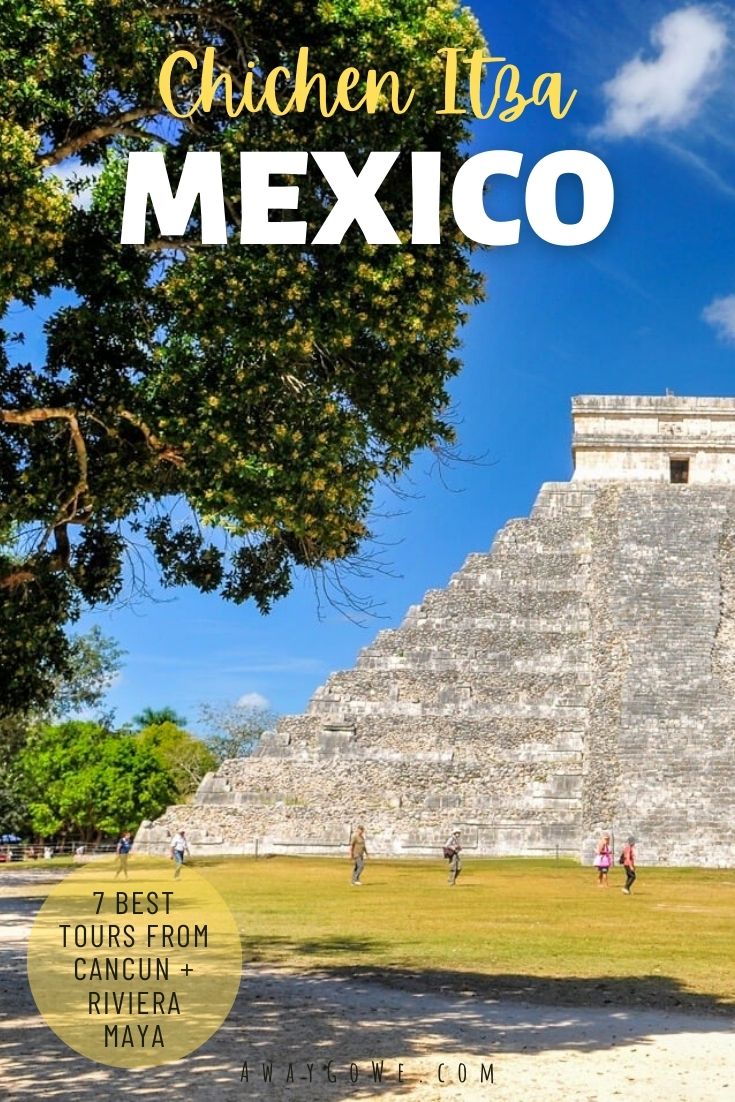 We use affiliate links and may receive a small commission at no extra cost to you. Learn more in our privacy policy.