Looking for THE MOST amazing over-THE-water escapeS in Mexico? LOOK NO FURTHER! These spectacular Mexico overwater bungalows are tailored-made for your dream beach getaway a short hop from the U.S.!
Lori and I are excited to introduce you to the very BEST of Mexico over-the-water beach stays in this spectacular country we call home (with one or two you might not find on other lists).
Whether you're dreaming of a romantic rendezvous with that special someone, planning the perfect honeymoon, or simply searching for a relaxing and rejuvenating break from it all, you'll find it in our guide below—plus Mexico beach resort bonus picks you may want to consider as well!
Can't wait to dive in? Here's a peek at our picks to get you started right now!
We're reader supported and may earn a commission from affiliate links on our site at no cost to you.
What makes Mexico overwater bungalows so special? For starters, you won't find comparable tropical luxury stays closer to U.S. shores!
Sure, there are some spectacular overwater bungalows in the Caribbean. But none offering flight connections half as easy (or as inexpensive) as the overwater bungalows in Mexico.
And we can't forget to mention the outstanding service and first-class amenities set amongst inspiring, drop-dead-gorgeous tropical settings that make these resorts truly memorable.
So grab a margarita and your flip-flops and get ready to explore the best overwater bungalows in Mexico!
The BEST Over-the-Water Villas & Bungalows in Mexico!
Rosewood Mayakoba
PLAYA DEL CARMEN
What could we possibly say about Rosewood Mayakoba that hasn't already been said a million times over? This place is simply unlike any other you'll find in Mexico (or elsewhere for that matter).
Stretching over 600 acres from lush jungle and mangrove to the stunning Caribbean Sea — with crystalline waters at both ends — Rosewood Mayakoba is widely considered one of the best luxury resorts on the planet.
And the star of the experience might just be the resort's variety of unique waterfront and over-the-water accommodation — from spacious pool villas to some of the best overwater bungalows in Mexico.
Top amenities include heated plunge pools, butler service, beachfront and lagoon suites, full service Sense Spa, five gourmet restaurants, family-friendly services, and Mayakoba's signature Greg Norman 18-hole golf course.
With a focus on social and ecological sustainability and Rainforest Alliance certification, Rosewood Mayakoba is also one of most socially responsible hotels in the Riviera Maya.
A unique bucket list stay and memories to last a lifetime! Rosewood Mayakoba is a perfect destination for the ultimate honeymoon, couples vacation, or epic family retreat you've been dreaming of!
PRO TIP ▸ Rosewood Mayakoba has soared in popularity in recent years. Book early! It also pays to make your dinner reservations in advance once you get there.
▸ Check Rates & Availability: Hotels.com | Trip.com
---
Related Articles
---
Palafitos El Dorado Maroma
PLAYA DEL CARMEN
Stunningly situated halfway between Puerto Morelos and Playa Del Carmen, Palafitos Overwater Bungalows at El Dorado Maroma is an exceptional over-the-water stay by Karisma resorts on Mexico's Riviera Maya.
This adults-only 5-star all-inclusive resort boasts gourmet dining, first-class service, and breathtaking Caribbean views from every bungalow.
The most luxurious bungalows even offer your very own infinity pool on your private deck.
Unlike other overwater bungalows in Mexico, the resort's stunning Maroma Beach is just steps away. And resort amenities such as the resort's five award-winning restaurants and world-class spa are never far!
An unforgettable stay in an idyllic setting, the Palafitos at El Dorado Maroma are perfect for honeymoons and other special occasions, or the rejuvenating reset you've been craving.
HOT TIP ▸ If you're looking for the height of luxury and privacy, you'll want to check out the Elite Palafitos. But don't wait too long to book as these tend to fill up quick.
▸ Check Rates & Availability: Hotels.com | Booking.com
---
Related Articles
---
Banyan Tree Mayakoba
PLAYA DEL CARMEN
Nestled among scenic mangroves in the heart of Mexico's stunning Riviera Maya, the Lagoon & Sunset Rooftop Pool Villas at Banyan Tree Mayakoba offer guests a true bucket list experience like none other.
Rooftop pool, garden terrace, and spectacular views come standard in every one of Banyan Tree's luxurious Asian- and nature-inspired overwater "bungalows".
Enjoy unspoiled nature, world-class dining, top-rated spa, PGA golf course, and hand-picked experiences for the whole family a short hop away.
▸ Check Rates & Availability: Hotels.com | Booking.com
---
Related Articles
---
Centro Holistico Akalki
BACALAR
Billed as a "sanctuary of relaxation and healing" Centro Holistico Akalki (Akalki Holistic Center) offers a unique opportunity to connect more deeply with nature, yourself, or that special someone on the shores of blissful and beautiful Bacalar Lagoon.
The onsite restaurant, La Botika, boasts healthful and lovingly prepared meals, while Akalki Spa offers an array of rejuvenating services to boost your physical and emotional well-being.
If you're yearning to unplug and re-connect with nature and your inner self, Akalki offers some of the best overwater bungalows in Mexico for doing just that!
▸ Check Rates & Availability: Hotels.com | Booking.com
---
---
More Spectacular Stays in Mexico!
If overwater bungalows in Mexico aren't quite your thing (or the price tag is a bit above what you'd ideally like to spend on your next beach getaway), you'll want to check out these spectacular land-based stays in Mexico below, hand-picked by us!
Viceroy Riviera Maya
PLAYA DEL CARMEN
Still searching for that perfect stay in paradise? Then feast your eyes on Viceroy Riviera Maya All-Inclusive, an exceptional beach resort just outside Playa del Carmen!
We love Viceroy Riviera Maya for its compact size, private and luxurious villas, and spectacular jungle and beach fringed setting.
Guests rave about the resort's 5-star service, quiet and relaxed vibe, and oodles of world-class amenities, from the Viceroy's full service spa to their fantastic scuba diving packages.
Hotel Ma'xanab
TULUM
Located a couple miles south of Tulum's Playa Mirador, Hotel Ma'xanab is an oasis of calm set amongst a lively area, offering guests the best of both worlds.
Hotel Ma'xanab offers many of the services and amenities you'd expect from an upmarket beach resort, but with outstanding service above others in its class.
Enjoy cooked-to-order breakfast, relaxing beach massages, a refreshing outdoor pool, and a convenient location for exploring a slew of excellent restaurants, beach bars, and beach clubs.
Marea Beachfront Villas
ZIHUATANEJO
Hopping on over to Mexico's captivating Pacific Coast, Maria Beachfront Villas delight guests with private 1-, 2-, and 3-bedroom beach villas, as well as a spectacular beachfront penthouse for your most special occasions.
A five-minute drive from Ixtapa-Zihuatanejo International Airport (ZIH), Marea Beachfront Villas offer a memorable beach getaway with family and friends or unforgettable couples retreat.
What to PACK for Mexico
Packing for paradise doesn't get much easier with our top recommendations from years of living and traveling around Mexico as a couple and with kids.
Whether you are planning to stay at one of the best overwater bungalows in Mexico or an outstanding land-based resort, our list is aimed at making your job super easy.
Sun Protection
You're looking for a sun-filled beach break, right? Down here South-of-the-Border expect to get a ton of it [almost] year round.
SPF 30+ sunscreen is a must for an enjoyable day in the sun (and morning after).
Remember to pack "reef-friendly," biodegradable sunscreen to help protect Mexico's incredible marine ecosystem.
If you plan on being out in the water for a few hours (say, snorkeling or boating), we recommend a UPF-rated rash guard.
For land-based fun, we always pack a wide-brimmed travel hat.
Underwater Gear
Many overwater bungalows in Mexico offer some kind of snorkel gear complimentary or for rent.
However…if you want the very best underwater experience (snorkeling or diving), we strongly recommend bringing your own proven mask, snorkel, and even fins.
We've had a great go of it over the past decade with the Atomic Aquatics Frameless Mask. These are the travel fins we pack and love as well.
Camera Gear
And of course you'll want to capture all of your bucket list memories with a camera that's up to the task.
If you want the absolute best of all worlds (image quality, portability, price), we think our Sony Alpha a7iii is the best travel camera around.
For capturing fun in the water, we've been impressed with the results we get from our GoPro.
Carry-On Luggage
If you're looking to upgrade your carry-on suitcase with something newer and super functional check out the Tortuga Setout Carry-on Backpack.
Other Essentials
You'll likely want to pack multiple swimsuits (2-3 is a good number). They don't take up much room in your carry-on and you'll probably be spending a good portion of your day suited up for the water.
If you're booking a stay at one of the amazing overwater bungalows in Mexico we mentioned in this article, you won't be needing a ton of footwear.
However, you might want to pack a pair of hiking sandals (or super comfy flip-flops) for any land-based adventures you may want to include.
Along with your travel toiletries kit don't forget to pack any prescribed medications you take. It's always a good idea to bring a copy of your prescription.
Finally, don't forget your passport! Make sure your passport isn't expired, with at least six months between your return flight and the expiration date left on your passport.
And remember to hold onto the Tourist Card (FMM) you'll get on arrival or risk fines and hassles on your way out of Mexico.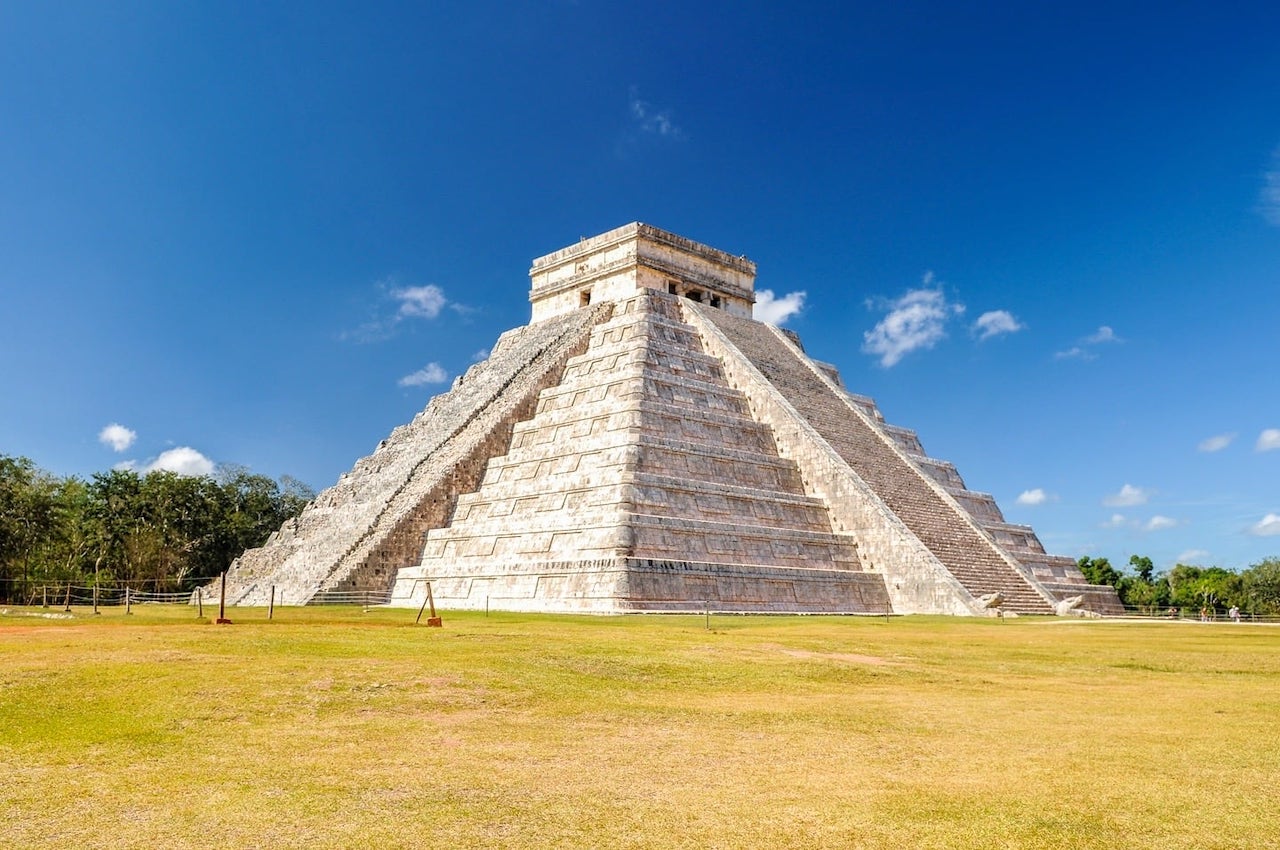 Mexico Overwater Bungalows Frequently Asked Questions (FAQ)
Are there overwater bungalows in Mexico?
YES! There are indeed overwater bungalows in Mexico! In addition to the four upmarket and luxury resorts we've listed in our guide, there are also a handful of more basic offerings in Bacalar. Check out our list above for more details.
Which resorts in Mexico have bungalows?
Currently, there are four resorts that offer overwater bungalows in Mexico: Rosewood Mayakoba, Palafitos at El Dorado Maroma, Banyan Tree Mayakoba, and Akalki Holistic Center.
Where in Mexico does it look like the Maldives?
While the Caribbean coast of Mexico shares little in common with the 20 atolls of the Maldives, there are areas of Mexico that can bear a striking resemblance to the Maldives.
Bacalar Lagoon is widely renowned for its Maldivian appearance. However, it's long and slender geography offers is varied, and you won't find any Maldives-style accommodation in knee-deep turquoise water.
In practical terms, the Palafitos at El Dorado Maroma are probably the most likely to please those looking for a Maldivian bungalow vibe in Mexico.
---
Thanks for Reading Our List of the Very Best Mexico Overwater Bungalows!
Don't forget to share this guide to the most spectacular overwater bungalows in Mexico with your favorite beach bums!
---
Featured image credit: Karisma Hotels and Resorts