Hi, I'm David, the founder of this project we call AwayGoWe. And that's Lori, my partner in travel and life.
Since starting AwayGoWe back in 2010, this site's changed a lot.
One thing that hasn't changed is our passion for connecting travelers with the very best travel destinations and experiences on Earth through well-researched and insightful destination guides.
From the start, we've endeavored to create an indispensable resource for independent travelers and intrepid adventurers seeking out unique places and once-in-a-lifetime experiences.
Our Philosophy
Our carefully-crafted destination guides and travel bucket lists featuring less-visited corners, small-group, small-footprint tours led by local guides, and truly one-of-a-kind lodging in spectacular places are just the tip of the iceberg of what you'll discover here.
We strongly believe that travel doesn't have to mean a one-off vacation every couple of years, no matter what your travel budget may be.
Travel can be an integral part of the lifestyle you create for yourself, be it day trip explorations from wherever you call home, an extended "slow travel" adventure to some place new, or any activity that racks up miles and new experiences.
Curiosity, personal connections, and reflection are at the heart of our travel philosophy, wherever the road takes us.
Wherever we explore, we believe travel should be enriching, enjoyable, and sustainable. It's our hope that AwayGoWe can help bring you one step closer to making your own bucket list travel goals a reality!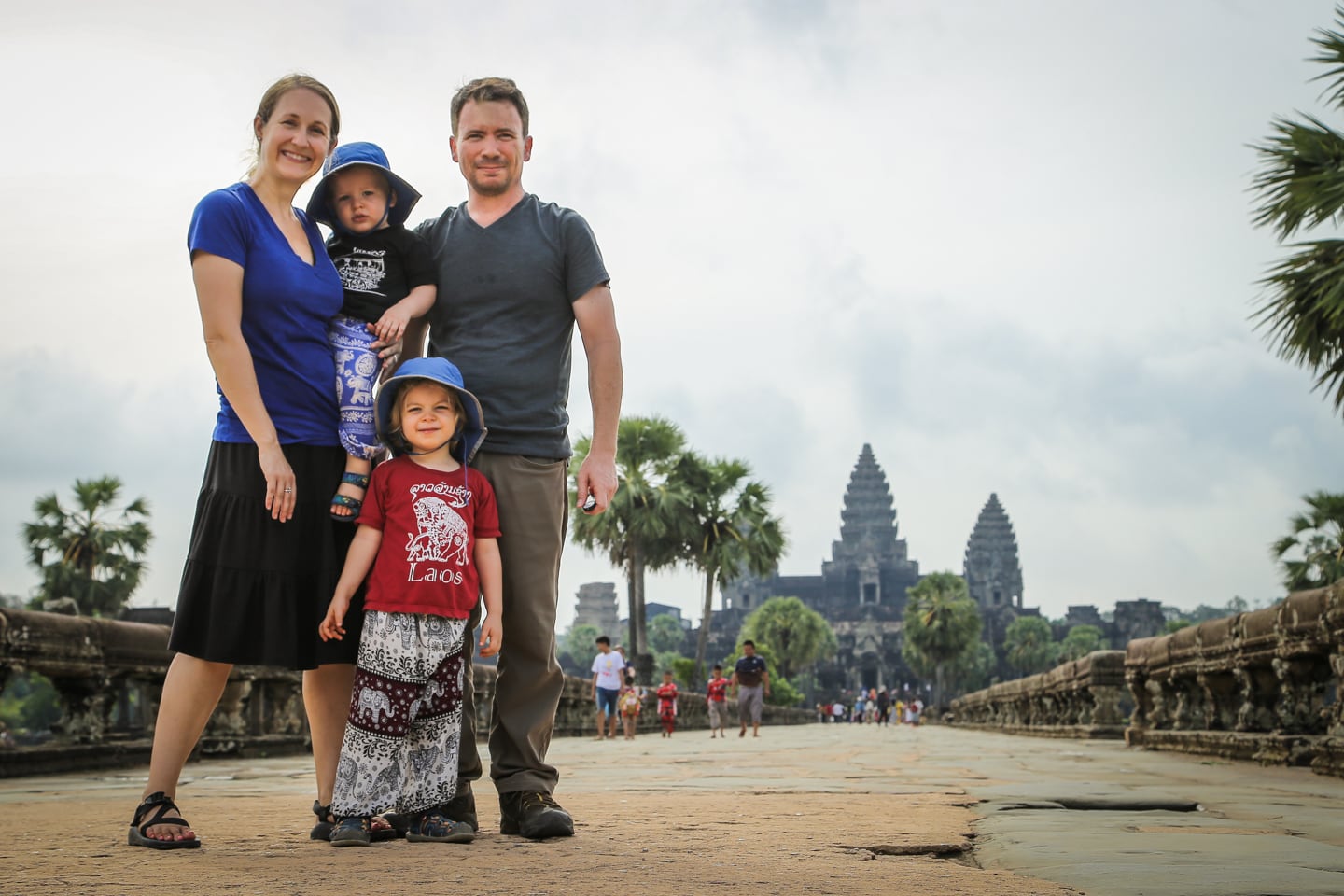 About David and Lori
Together, Lori and I have visited some 40 countries and have lived full-time in 8 of those doing what we love.
Having worked in public service and the international sector for many years, I've since turned my attention full time to growing and contributing to AwayGoWe.com from Nayarit, Mexico where we're currently based.
Continuing on her previous work in Laos and Cambodia, Lori works remotely on child-focused projects for a variety of non-governmental organizations (NGOs).
Along the way, we've added two more little travelers to our crew who occasionally make small cameos on the site.
Our extensive overseas travels and expat experiences with little ones informs the helpful baby-, kid-, and family-travel guides we've created as well.
---
New to AwayGoWe? Start Here!
---