Bucolic and landlocked Mascota may not receive the level of attention that other Jalisco destinations enjoy. But this historic town nestled high in the Sierra Madre of Mexico has much to offer those willing to venture beyond the state's popular beaches and big cities.
We set out to discover this hidden gem for ourselves and were surprised by what we found. Our explorations of other Pueblos Magicos in Mexico such as the Yucatan's Izamal and Nayarit's Sayulita left us wanting more. Mascota was no exception.
Here's why you'll want to add Mascota to your own Jalisco travel itinerary, plus what you need to know for making the most of your visit, including where to stay, what to do, places to eat and drink, when to visit, what to pack, and much more.
Want to know the best
places to stay

in Mascota, Jalisco in 2023?

Here are our top picks! You can find more information later in this guide.
Mesón de Santa Elena Hotel Galeria

▸

Superb and stylish 18th-century hacienda near the Plaza Principal.
Casa Santa Lucia

▸

Dependable mid-range option offering comfort and amenities with view-rooms near the unfinished sanctuary.
Sierra Lago Resort & Spa

▸

Wonderful all-inclusive lakeside resort away from it all an hour's drive north of town in the stunning Sierra Madre.
Looking for a top Mascota day tour from Puerto Vallarta? Check out these top-rated tours:
Day Trip to Mascota & Talpa de Allende

▸

Top-rated 10-hour small-group guided tour from Puerto Vallarta covering top attractions in TWO of Jalisco's best Pueblo Magicos.
Mascota & Guachimontones Archaeological Site Day Trip

▸

Top-rated small-group tour with stops in Mascota and the pre-Columbian conical pyramids of Guachimontones.
We're reader supported and may earn a commission from affiliate links on our site at no cost to you.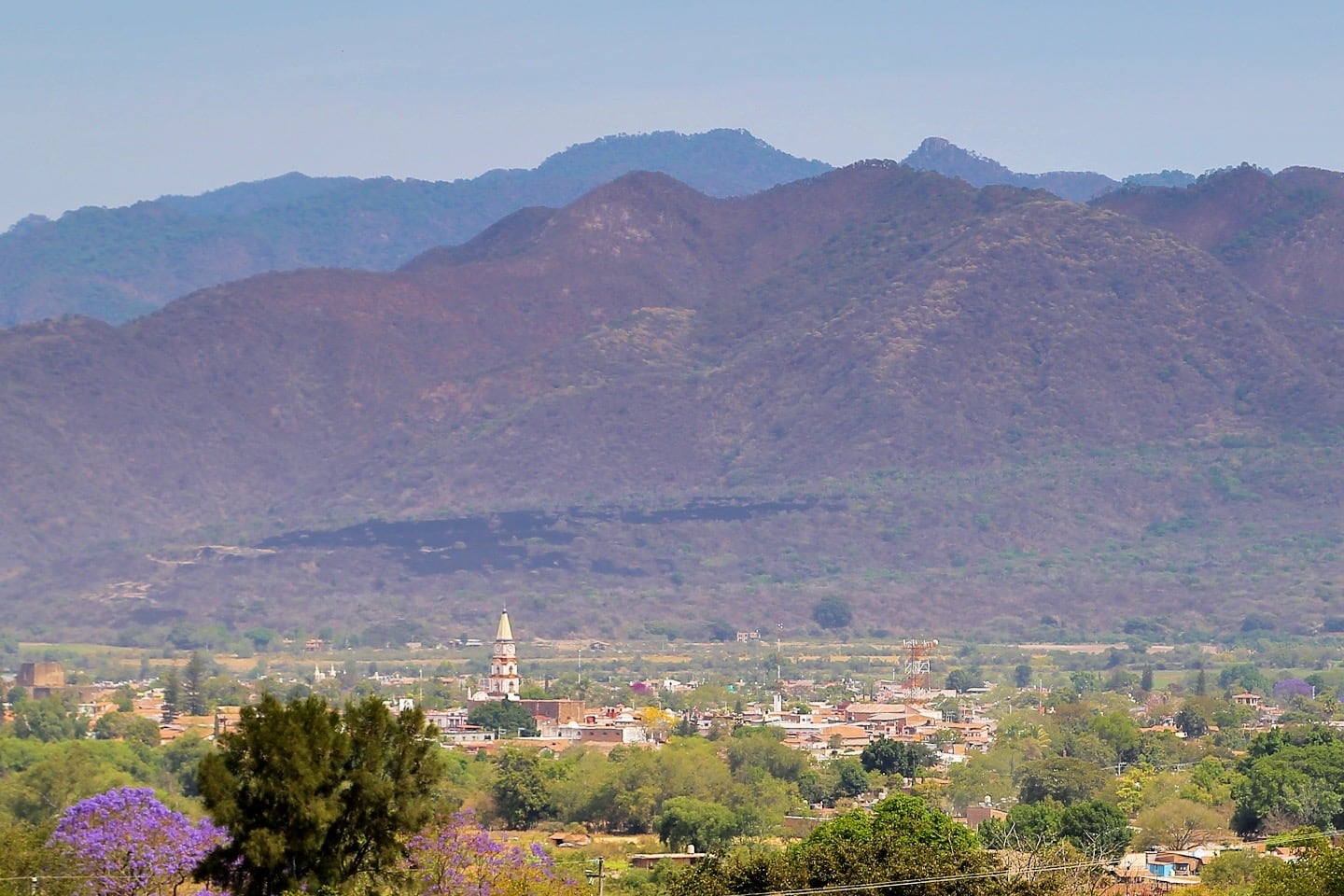 A Detailed Guide to Mascota, Mexico | Hidden Gem of Jalisco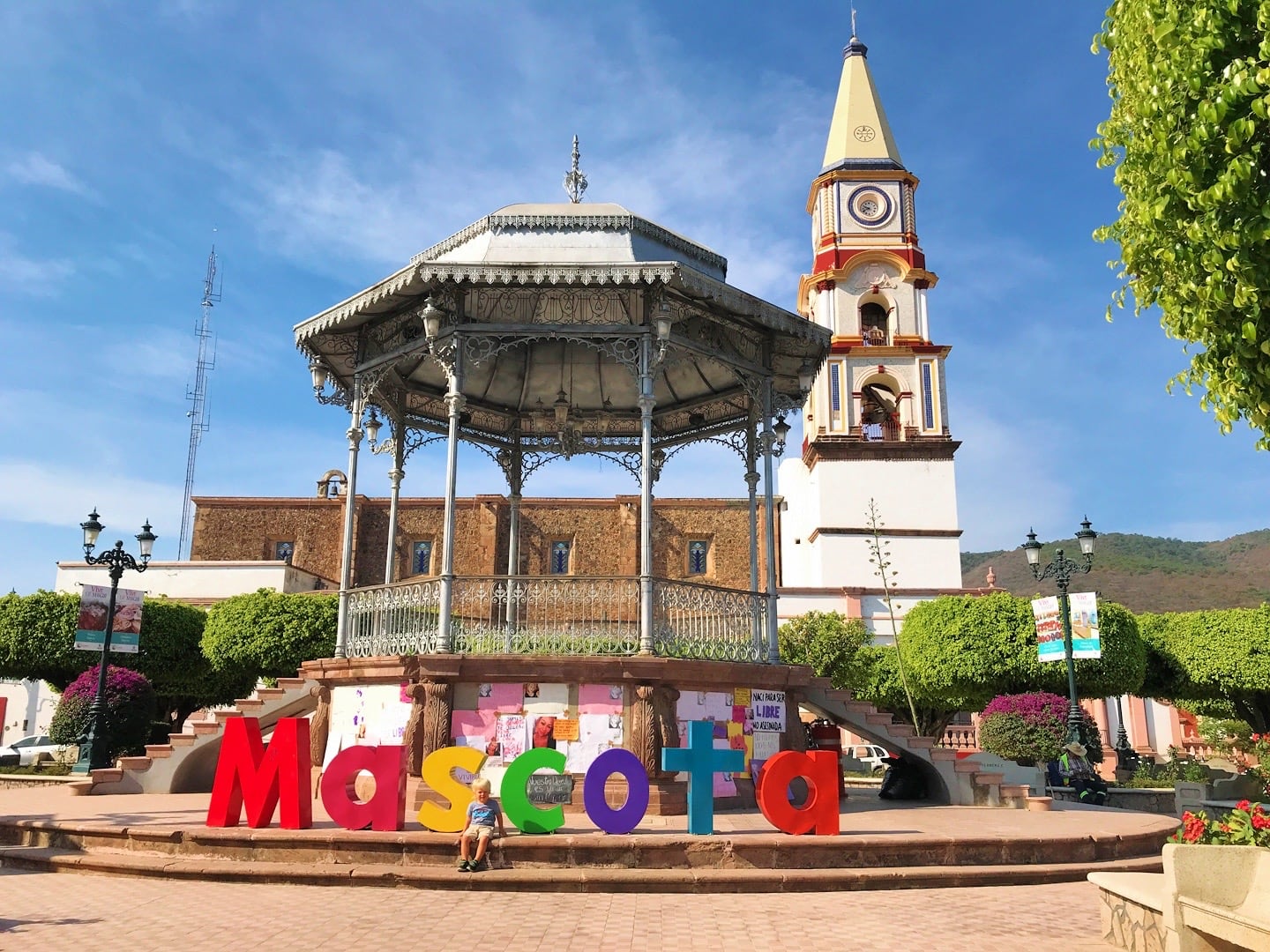 Why Visit Mascota in Jalisco
There are so many reasons to spend time in Mascota, Mexico, but most visitors will find its historic and natural attractions, relaxed pace, agreeable climate, and proximity to Jalisco state's busiest travel hubs, to be among the top reasons to visit.
Perched at an elevation of 1,268 m (4,160 ft) in the scenic Sierra Madre Occidental mountains, Mascota is one of seven stunning Pueblo Magicos in Jalisco, offering visitors an impressive natural landscape and rich cultural heritage, while largely remaining off the tourist radar.
Heck, you won't even find it on a map in the recent editions of most top guide books.
Mascota is located about a two-hour drive from Puerto Vallarta and half-day's drive from Guadalajara, perfect for a few days away (or a jam-packed day trip).
Staying in town offers visitors a charming and walkable cobblestone-paved historic center with excellent restaurants, friendly locals, several worthwhile historic sights, and a relaxed pace. Mascota is an enjoyable place to meander and explore, with or without an itinerary.
The climate here tends to be cooler and drier than the coastal lowlands, making Mascota an ideal escape from the heat and humidity of the warmer months.
Visitors will also be happy to find excellent value and reasonable prices here, which sets this destination apart from its beachy brethren.
Fun Fact
The word mascota means "pet" in Spanish. Yet, the origin of the town's name comes from the pre-Columbian Teco name for the area, Amaxacotlán Mazacotla, or the Place of Deer and Snakes. Mascota is also known as La Esmeralda de la Sierra as well.
Outside the city center, expect to find numerous opportunities for outdoor recreation and soaking up the region's beautiful mountain scenery, as well as worthwhile excursions to other charming and historic communities.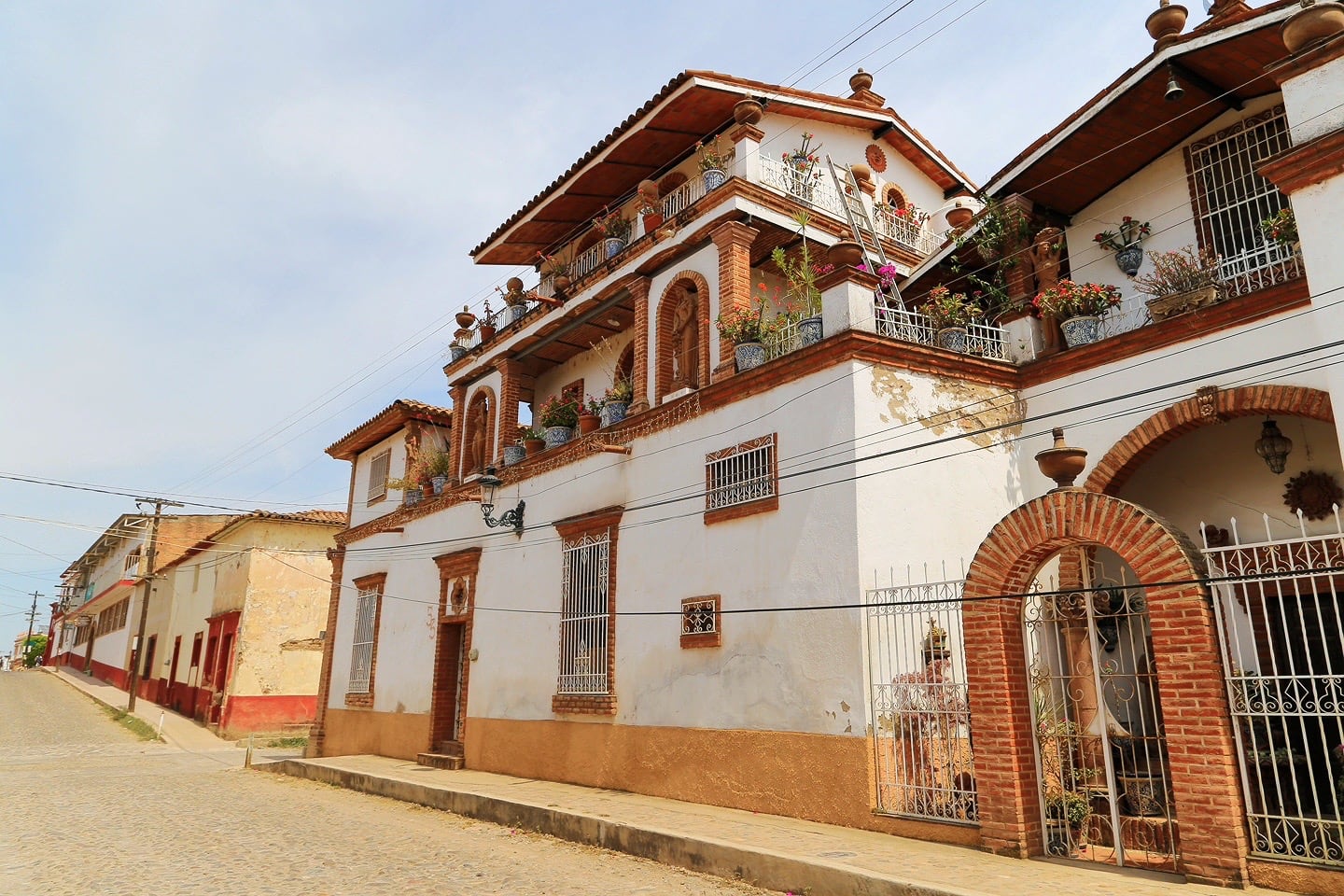 Where to Stay in Mascota
Mascota doesn't have a huge surplus of lodging options to choose from. But when it comes to lodging, quality is almost always more important than quantity, and this Pueblo Magico has a handful of excellent choices that are sure to please most visitors to the area.
Here are our top recommendations for places to stay in Mascota, Jalisco if we were planning our trip today.
** OUR TOP PICK ** ▸ Take a trip back in time at Mesón de Santa Elena Hotel Galeria, an 18th century hacienda located three blocks from the Plaza Principal, and near many of Mascota's top restaurants and cafes. Breakfast is included on the patio or in your room.
ALSO CHECK OUT ▸ Located near the unfinished temple of La Preciosa Sangre and just minutes by foot from Plaza Principal, Casa Santa Lucia offers comfort and amenities (including a pool), welcoming staff, complimentary breakfast, and stunning views from many of the rooms.
STUNNING LAKESIDE RESORT ▸ If you're looking for an upmarket choice a bit farther removed from it all, Sierra Lago Resort & Spa is sure to appeal, with its lakeside location high in the Sierra Madre. Well appointed rooms and first class service and amenities less than an hour's drive north of town.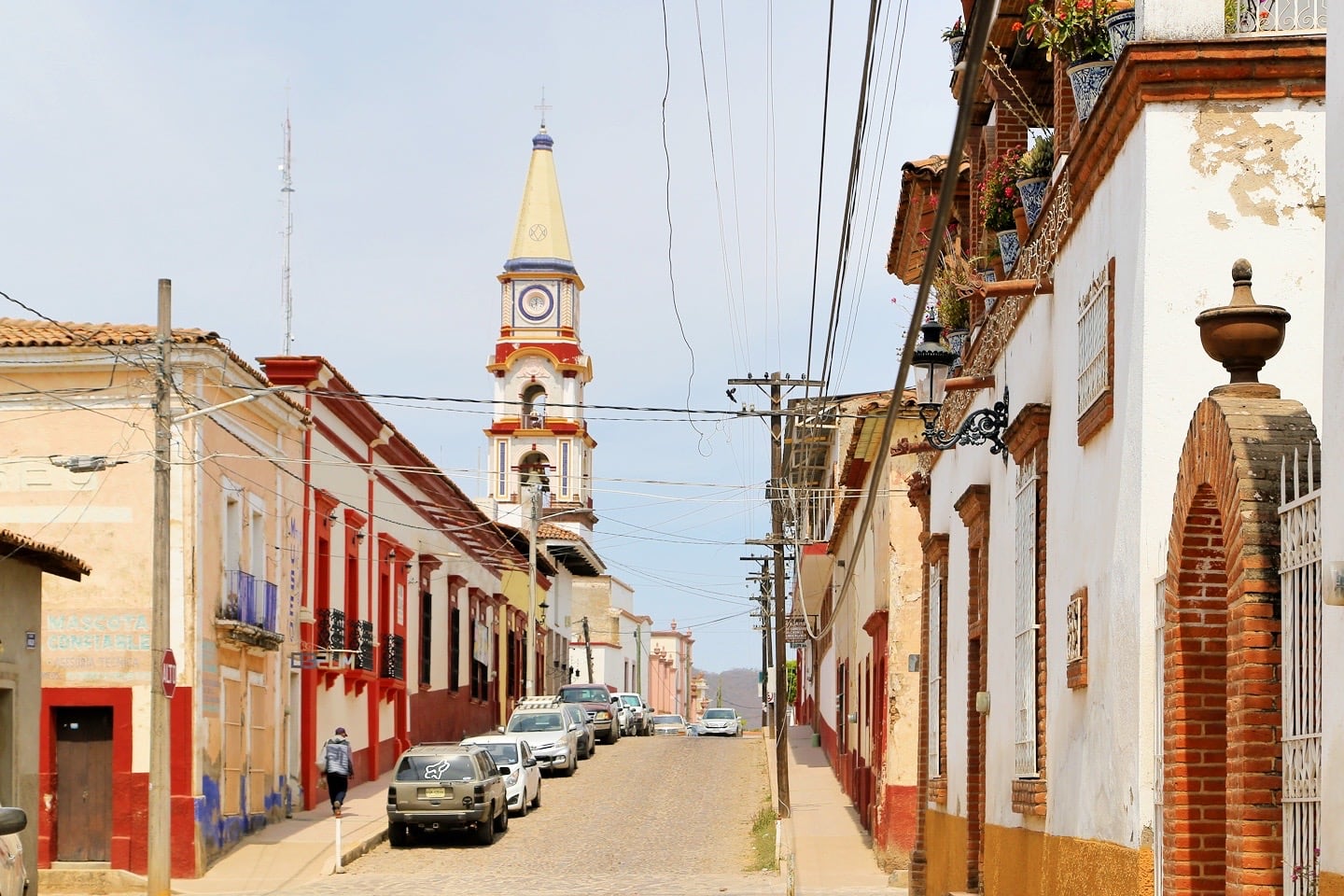 Top Things to Do in Mascota, Jalisco
For a small town of just under 10,000 residents, Mascota packs a punch. Visitors will be delighted to find a number of fun and worthwhile things to do both in and around town to suit a variety of tastes.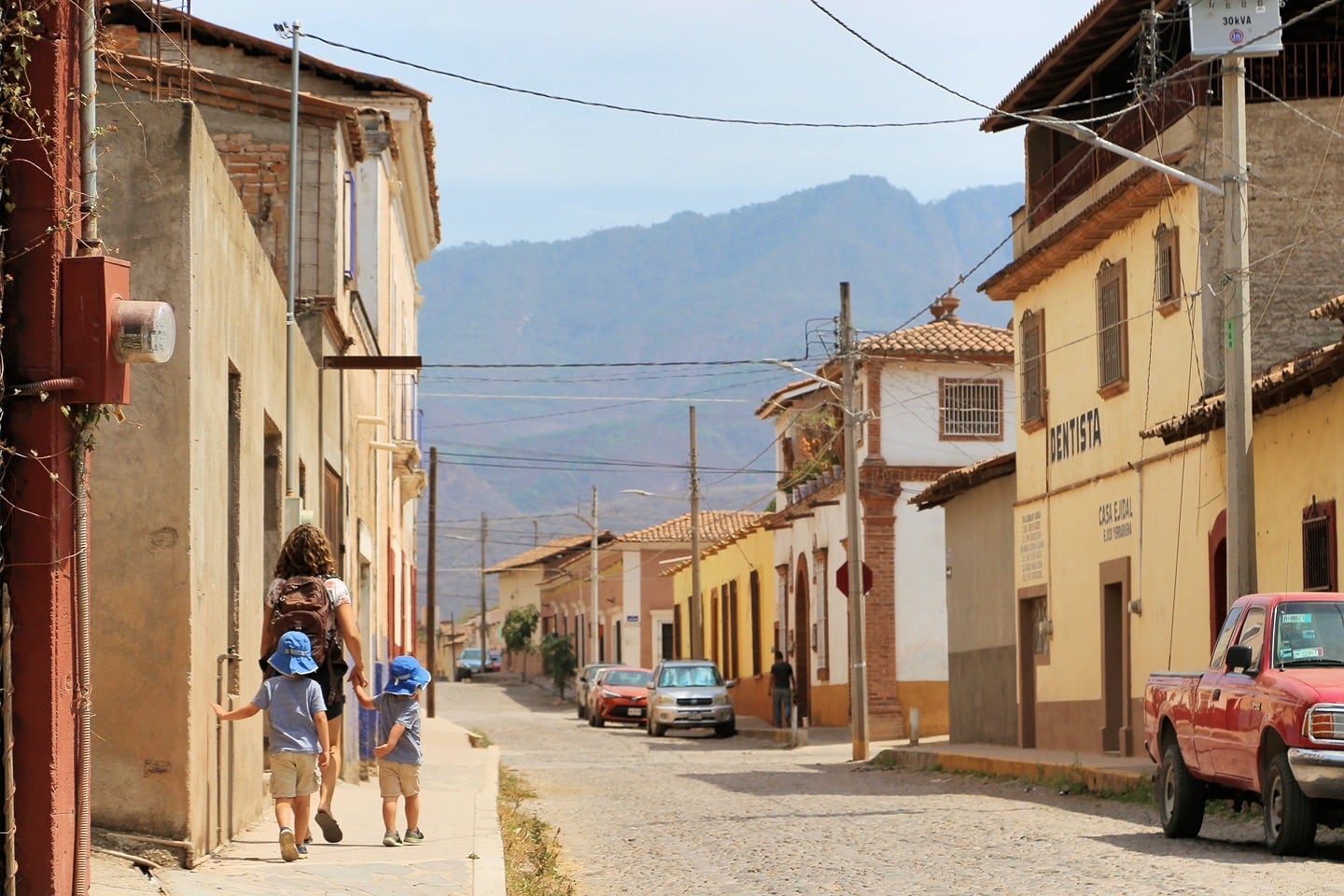 Wander Around the Historic Center
As mentioned, Mascota is a Pueblo Magico. Along those lines, expect to find a well-preserved old town center, and evocative ambience and charm that set it apart from other similar-sized towns in Mexico.
The roads and alleyways radiating from the Plaza Principal are a perfect place to begin your explorations of the narrow and haphazard thoroughfares and brightly colored historic buildings that characterize Mascota, offering countless opportunities for inspired photography and daydreaming.
In your wanderings, expect to stumble upon some of the town's best restaurants, bars, and cafes, peek into the countless bodegas and tiendas along your route, and encounter Mascota's top attractions.
Parking is rarely an issue in the town center, but it is pretty easy (and encouraged!) to walk the town from end to end in a short time. If you do drive, take careful note of the one-way streets. They are many and not always well marked!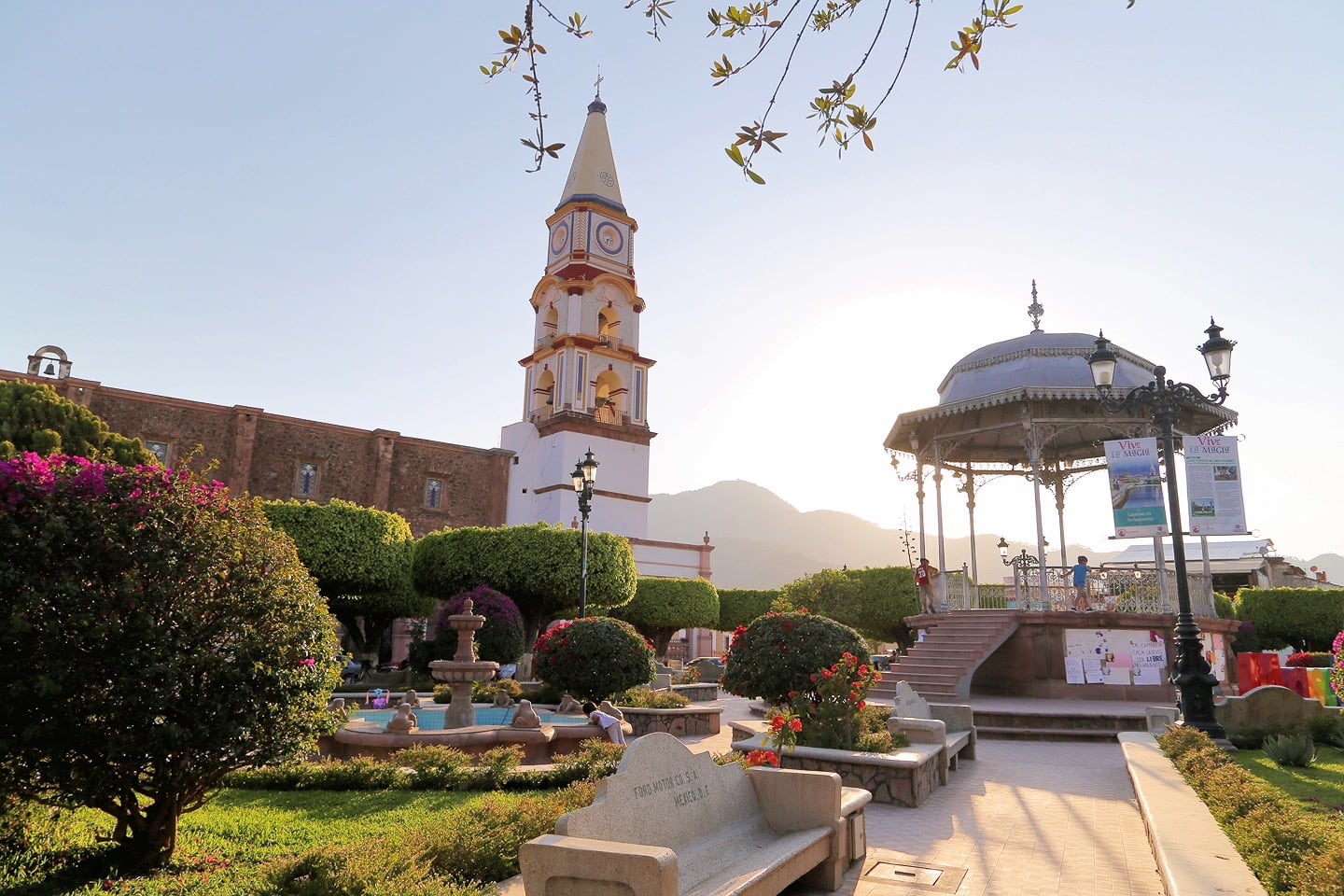 Plaza Principal & La Parroquia de Nuestra Señora de los Dolores
Not unlike other towns in Mexico, the center of daily life in Mascota is the Plaza Principal, which boasts meticulously maintained gardens, an ornate gazebo, two fountains, and plenty of seating. A wonderful place to meet, eat, or simply watch the world go by.
Be sure to take a moment or two to admire La Parroquia de Nuestra Señora de los Dolores [find on map], the 18th century stone church with a striking bell tower that is the focal point of the plaza.
If you're hungry, there are several excellent eateries within a stone's throw of the plaza. See our section on where to eat in Mascota, below, for more details.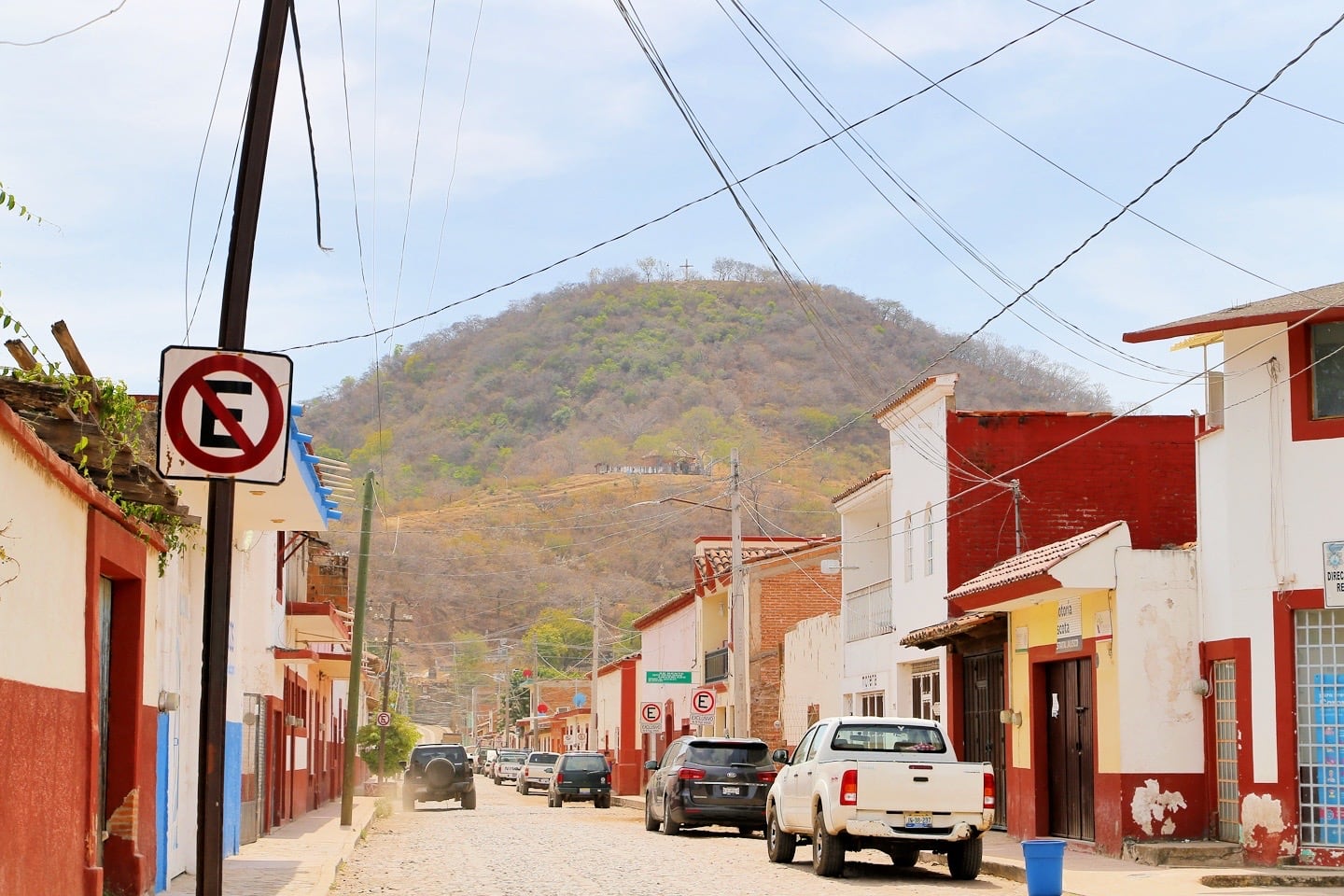 Mirador de la Cruz
Ready for a workout? Ascending to Mascota's Mirador de la Cruz just before sunset is a true local's activity that will give you a commanding view of this picturesque town and get your heart pumping.
From Plaza Principal, head east on Calle Morelos (road bordering the south side of the plaza) for 0.5 km to the base of the hill [find on map].
From here, follow the disused access road up to Mirador Guadalupe (about half way up) and call it a day – or, continue on up the concrete steps to the large white cross on the summit (1,345 m / 4,412 ft), for an elevation gain of 336 feet.
Plan on devoting about an hour on the hill, including the 0.75-mile roundtrip journey from the base of the hill and some quality time at the top.
The views of town and the surrounding mountains are breathtaking, even in dry season!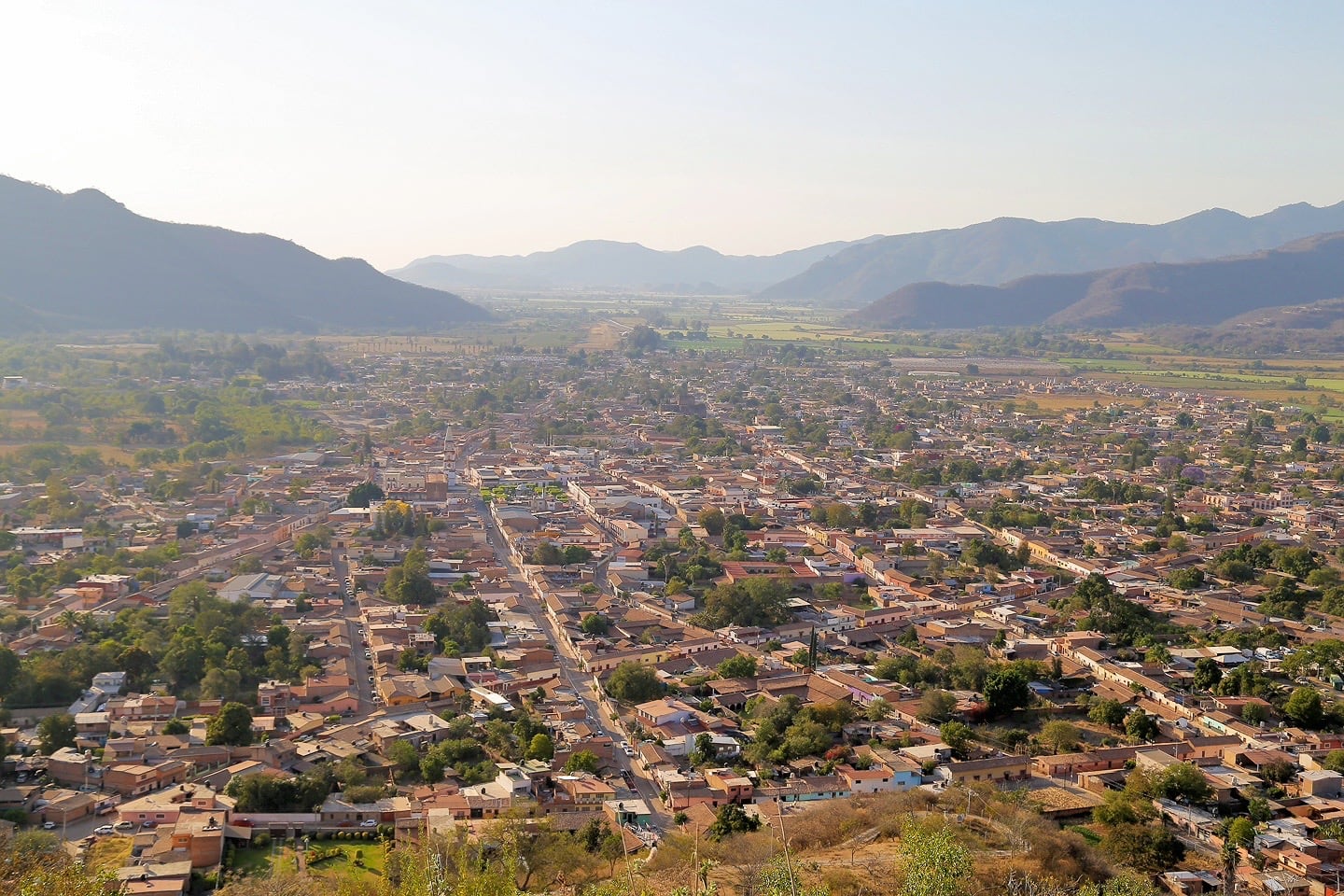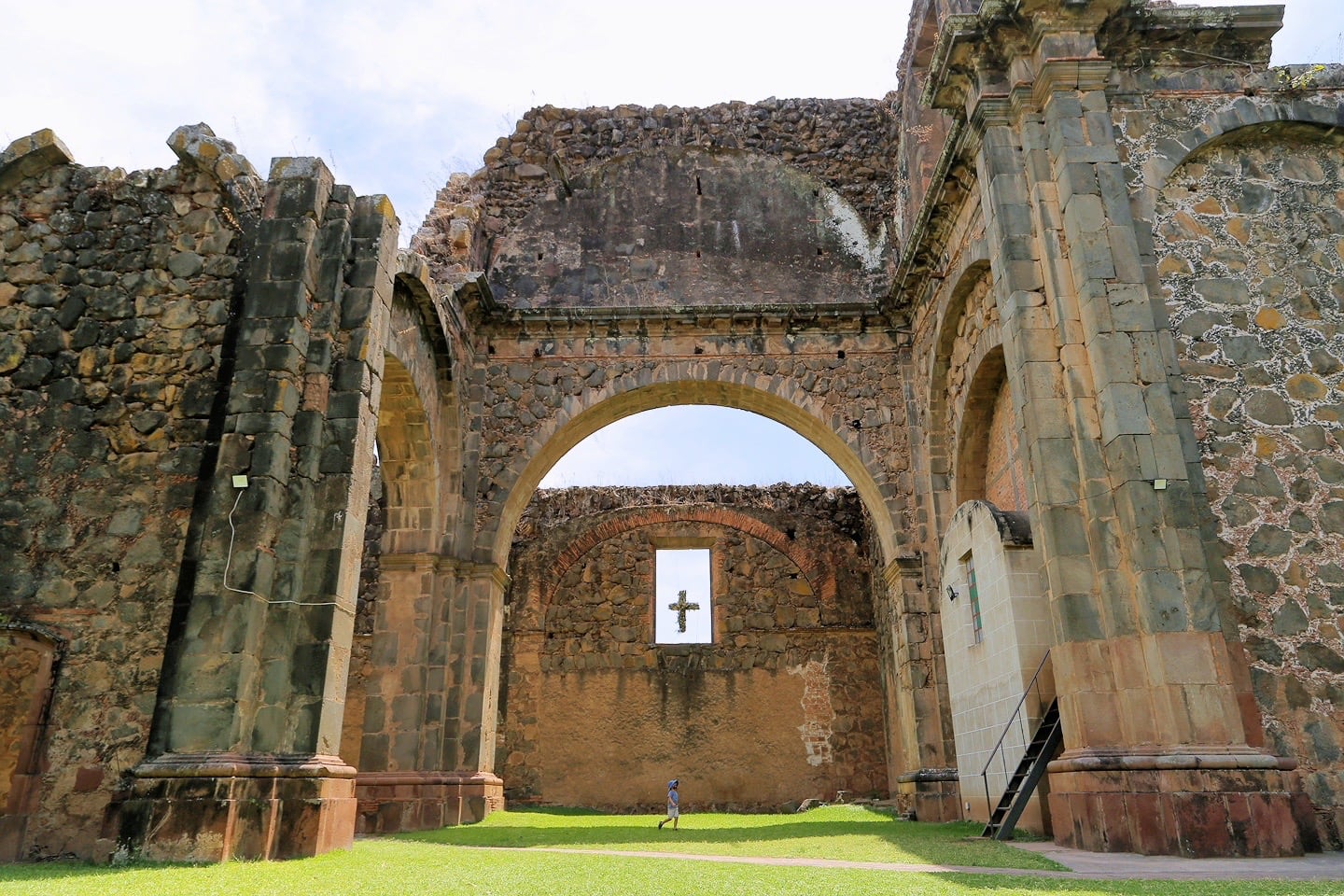 Unfinished Temple of the Precious Blood
Incomplete, atmospheric, and impressive, the Templo Inconcluso de La Preciosa Sangre [find on map] awes and inspires visitors with its towering stone columns, dramatic reflective natural lighting, lush garden setting, and mysterious past.
Varying accounts exist as to what halted construction on the ambitious project that was begun in 1897. One convincing explanation is that funding dried up during the Mexican Revolution, owing to powerful opposition to the Church's authority and its oppression of the poor and indigenous prior to 1910.
Today, the space is a favorite venue for weddings, photos, and quiet contemplation.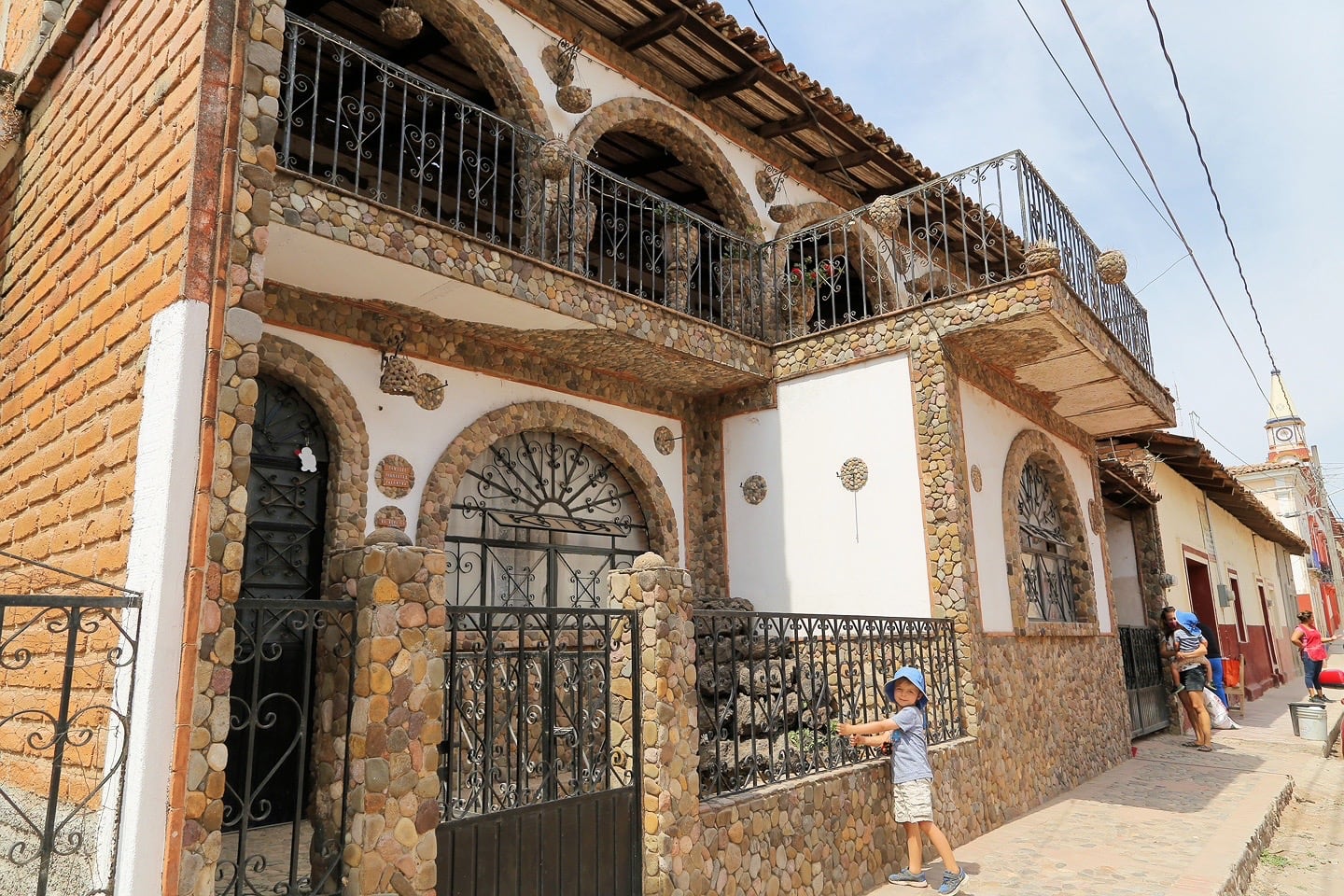 Stone House Museum
Just around the corner from the Mascota Archeological Museum (see below), is a "museum" like no other. Museo El Pedregal (Stone House Museum) [find on map] is not so much a museum as it is a meticulously constructed stone house featuring handcrafted stone furniture and artwork inside. And best of all, the artist, Francisco, still personally welcomes visitors to his unique residence and masterpiece.
Mascota Archeological Museum
For those interested in learning more about the area's pre-Columbian past, there is the small but excellent Mascota Archeological Museum [map], featuring numerous artifacts unearthed from various archeological sites around the region. The museum is free, but a small donation is welcome to support its ongoing preservation efforts.
If you want to visit one of the area's top archeological sites, a day trip to the conical pyramids of Guachimontones can be organized from Puerto Vallarta including a guided tour of Mascota Town's top attractions.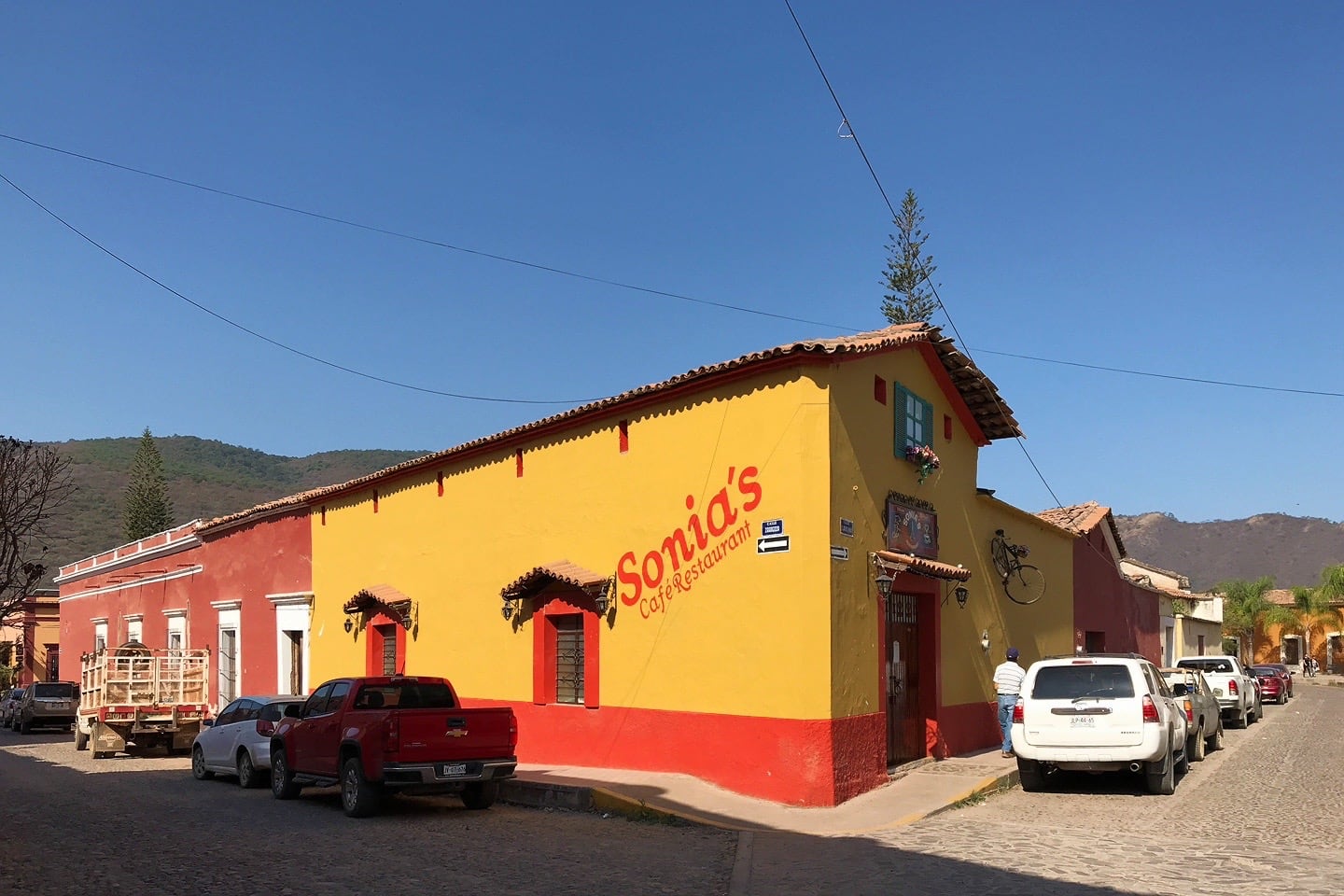 Where to Eat in Mascota
For its size and relatively remote mountain location, Mascota has a surprising wealth of excellent eating and drinking options scattered across the historic center.
We personally tried a majority of the places listed below and were not once disappointed. To top it off, we found prices to be about half of what we'd expect to pay in popular destinations along the coast.
LOCAL (MEXICAN) ▸ For popular Mexican offerings and local favorites, don't miss Casa de mi Abuelita (opposite the central taxi stand), Restaurante Navidad (a block off of Plaza Principal), and El Comedor De Doña Esther (right above the Mercado Regional and very popular with locals). Also be sure to check out Sonia's Cafe, Loncheria El Cholo, Doña Yola, and newcomer, El Zarzo.
ITALIAN & MEXICAN ▸ If you're in the mood for Italian, you're in luck! Mascota's got a handful of great restaurants serving up the classics. Cafe Napoles and El Tapanco won't disappoint, and also serve local dishes as well. Cafe Napoles is also one of our top picks for breakfast in town.
INTERNATIONAL CAFE ▸ Head to Cafe con Leche y Deli for all-day treats, breakfast, sandwiches, and coffee. Cafetería Majitas has an eclectic menu featuring sweet and savory crepes, burgers and local snacks.
SAMPLE LOCAL SPECIALTIES ▸ Before leaving Mascota, make sure you grab yourself a cup of café de olla, indulge in local treats like guayabita and camote sweets, and sample alcoholic beverages such as rompopes (think eggnog) and Raicilla (delicious regional spirit similar to Tequila).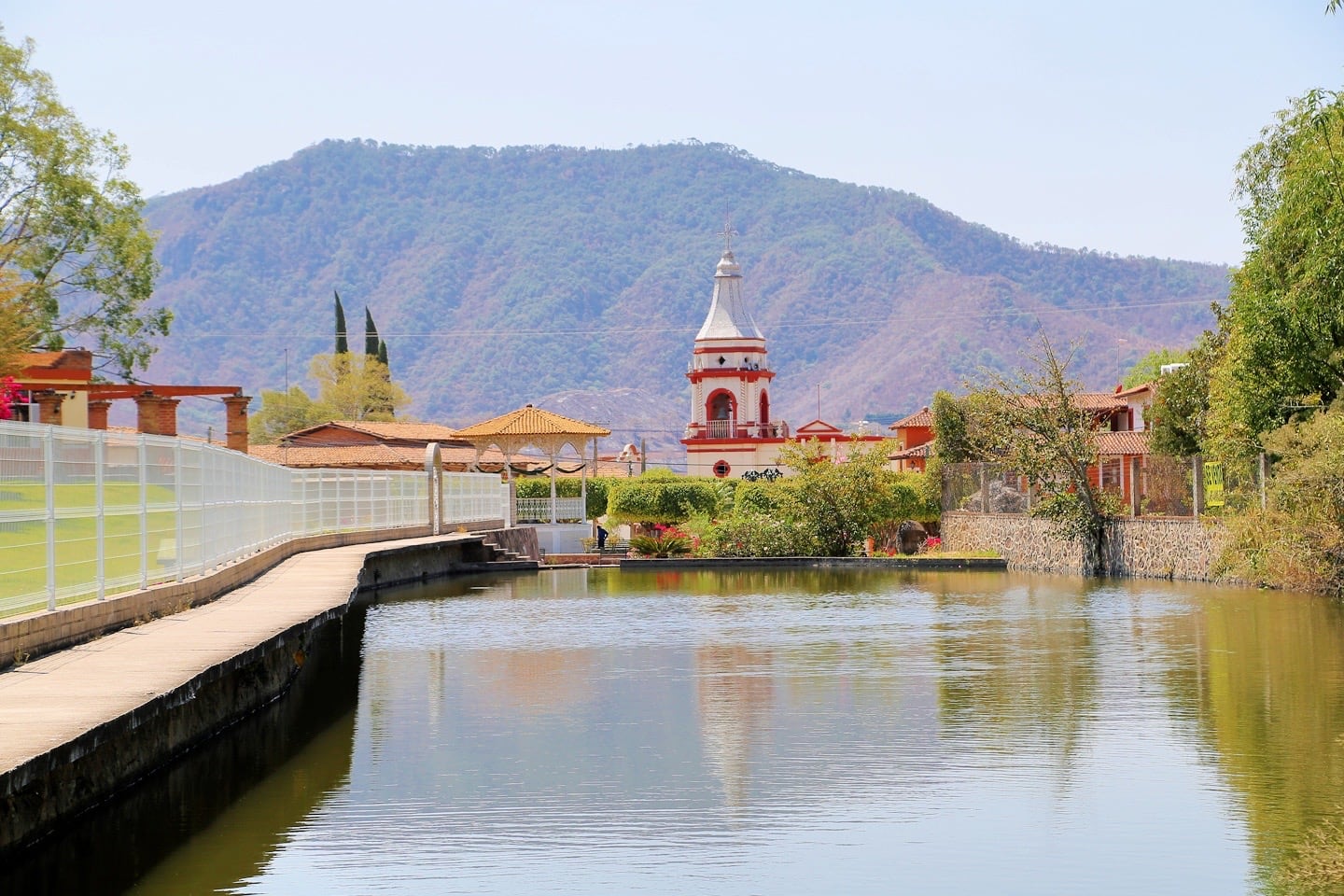 Nearby Attractions
Mascota makes a great place to base yourself for exploring everything the region has to offer, from charming colonial villages to alpine lake resorts, and trekking the Sierra Madre.
It makes the most sense to self-drive to Mascota and beyond, but you can also hire a taxi in El Centro or driver from your hotel or guesthouse, or arrange a tour out of Puerto Vallarta that includes Mascota and other sights in this section.
Around Mascota
EL MALPAIS ▸ Just north of town, check out the petrified field of El Malpaís, an otherworldly landscape transformed by lava and ash. From the Mascota airport and Route 544 head north on Calzada Independencia.
PRESA CORINCHES & EL MOLCAJETE ▸ Love a good molcajete? Then you won't want to miss the WORLD'S LARGEST at El Molcajete. Follow Camino de Mascota south until you reach Presa Corinches, a manmade reservoir that is best visited in the late summer months when water levels are highest.
Mascota Pilgrim's Circuit
Offering some 25 mi (40 km) of spectacular scenery and a half dozen charming colonial villages, the Pilgrim's Circuit is not to be missed – if you've got a bit of time on your hands.
We could write a whole article covering the Mascota Pilgrim's Circuit (and maybe we will one of these days!). In the meantime, here's some of the highlights of self-driving (or bicycling) this scenic, one-of-a-kind loop, beginning and ending in Mascota.
LA MESA COLORADO & EL MOLCAJETE VOLCANO ▸ If you are interested in diving deeper into Mascota's pre-Columbian past, check out the Archeological Museum (see above), then head to the petroglyphs at Mesa Colorado, one of the more accessible sites near town. While you're there, take a moment to admire the views of Volcan El Molcajete, an inactive and distinctive volcano. If you're feeling particularly adventurous, drive to the base and look for the trail to the top for breathtaking views.
LAGUNA DE JUANACATLAN ▸ A favorite alpine destination for outdoor enthusiasts and solitude seekers, Lake Juanacatalan boasts a variety of activities from hiking to kayaking, rock climbing to horseback riding. For the ultimate lake stay on the Mascota Circuit, check out Sierra Lago Resort & Spa.
YERBA BUENA, SANTA ROSA & NAVIDAD ▸ If wandering colonial villages with loads of charm is what you're after, be sure to make stops in Yerba Buena for its unique stone temple and tranquil lake walk, Santa Rosa for a true step back in time, and Navidad for its supremely picturesque mountain setting and imposing and historic church.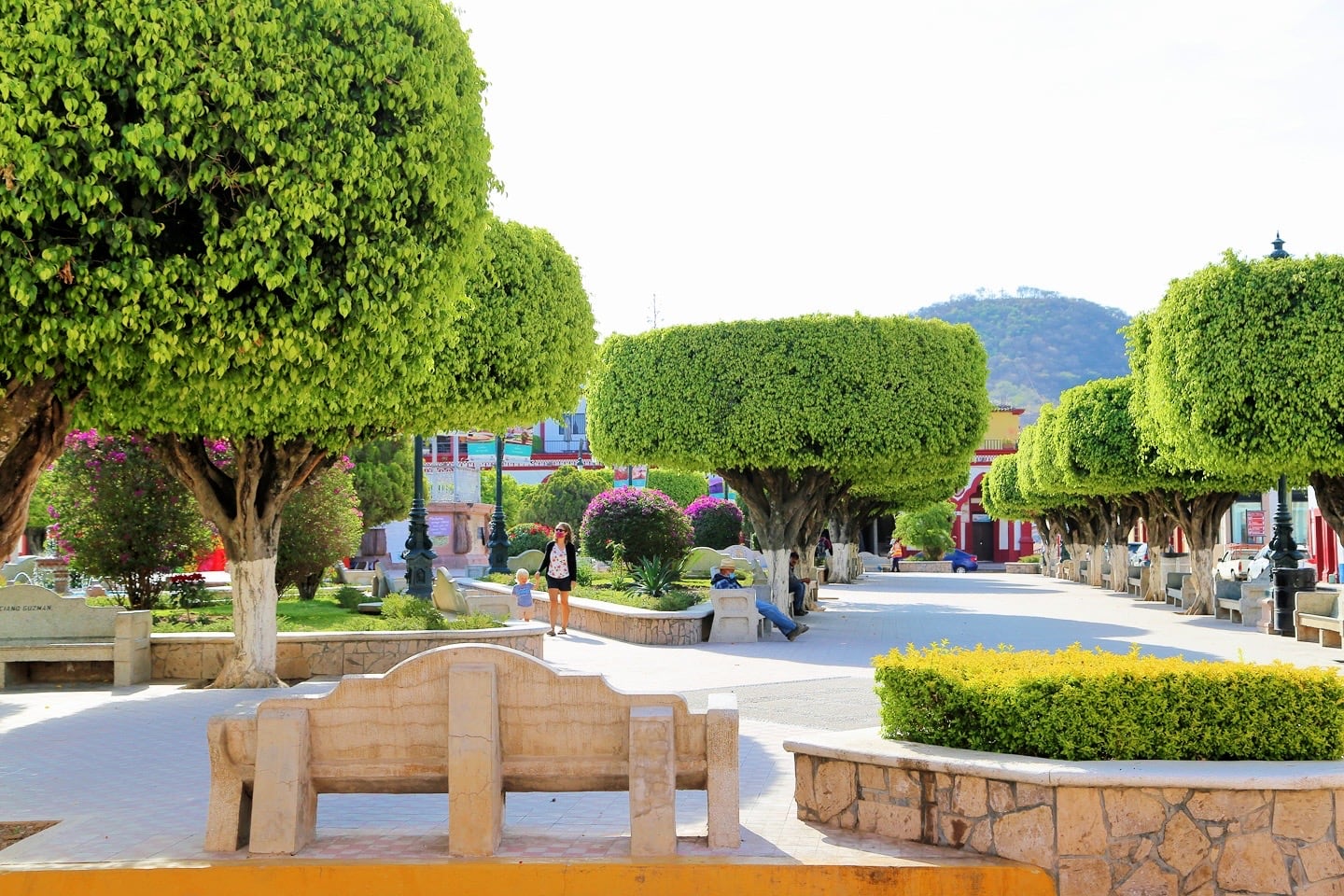 When to Visit Mascota | Mascota, Mexico Climate
Mascota makes a great escape from the hot and humid Mexico coast, year round. Depending on the time of year, day time highs might be warmer or cooler than the lowlands.
But at an elevation of 1,268 m (4,160 ft), night time lows generally remain between 12.8°C (55°F) and 18.4°C (64.3°F) degrees all year, making nights and evenings feel refreshing.
Mascota has a tropical climate, with wet summers and dry winters, receiving a comparable amount of rainfall to Puerto Vallarta in any given month.
Expect dry conditions with low humidity January through April. In the rainy season (June – October), expect lush green hills and daily rainstorms.
The best time of year to visit depends on you. If you crave warm and dry weather for exploring the Western Sierra Madre with fewer visitors, aim for January through April. If it's a refreshing escape from the harsh summer heat and humidity in the coastal lowlands, June through October will match your expectations.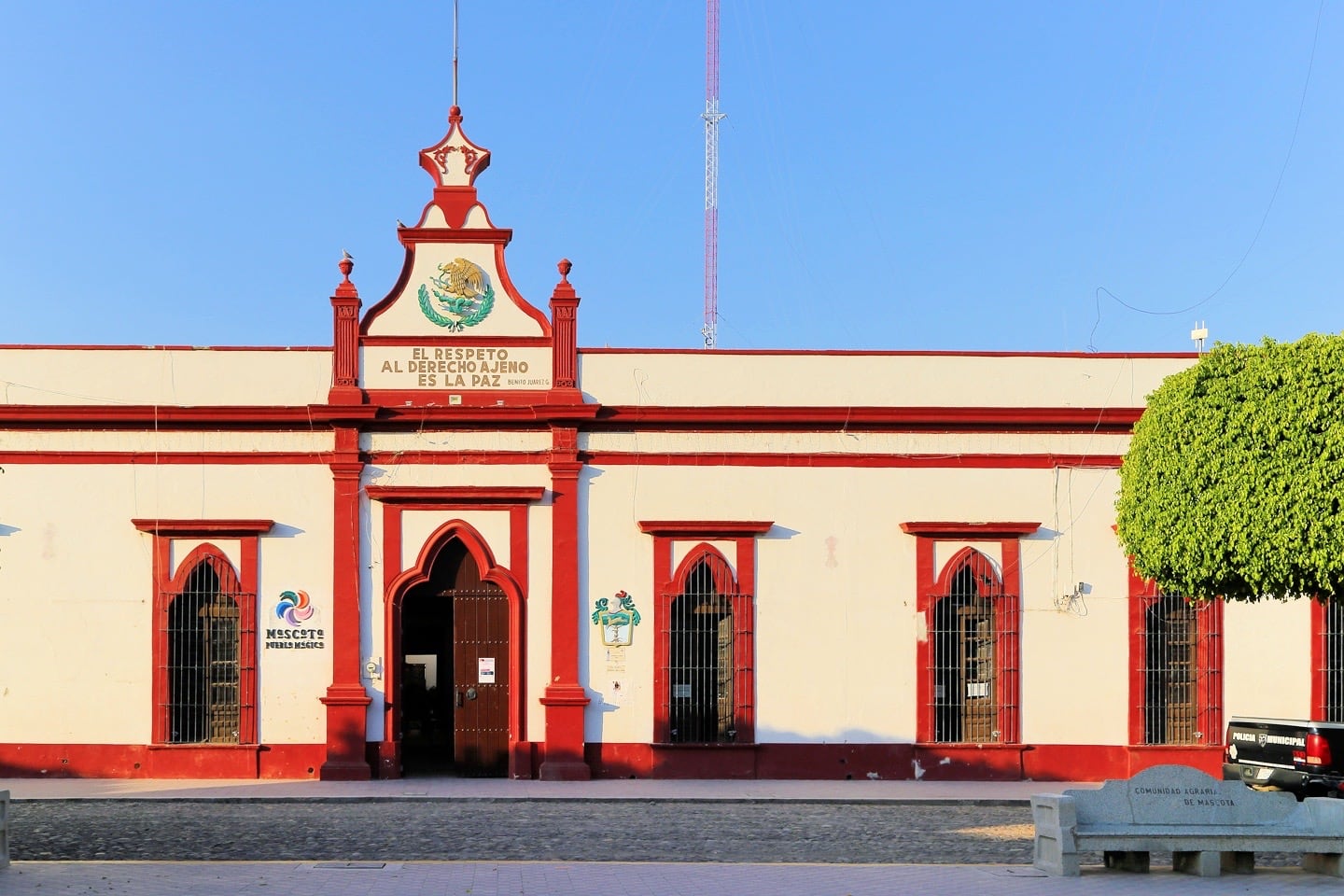 What to Pack for Mascota & Jalisco Sierra Madre
It can get a bit chilly in Mascota, particularly after sunset, so it's a good idea to pack a light jacket or fleece, and some lightweight pants. Zip-off/ convertible pants may come in handy if you plan to be out and about all day exploring.
With that said, Mascota is still in Mexico, and very much in the tropics, so make sure you pack sun protection (sunscreen, sun hat, etc.), and an umbrella or rain jacket if you're visiting in the rainy season summer months.
It's also quite a bit drier up at this elevation, so lip balm, eye drops, and therapeutic lotion may help if your skin is sensitive to dry climates.
If you plan on doing some hiking or other outdoor activities, don't forget to pack a good pair of hiking shoes or sandals (sandals often work better in the rainy season), telescopic trekking poles, and binoculars. Also, a good offline map app is a must if you plan to drive the Mascota Circuit or do some hiking on your own. We use and swear by Gaia GPS.
And don't forget to bring your favorite reusable water bottle! Most restaurants don't provide drinking water free of charge, and you'll want to stay well hydrated in the hot and dry climate.
Lastly, it probably goes without saying, but you'll definitely want to bring along a good camera (I use the Sony a7iii, and previously the Canon 6D) to capture this hugely photogenic part of Mexico.
If you're traveling with little ones (like we did), pack a sturdy baby carrier or hiking kid carrier. If you've got an infant or young toddler, Lori and I also recommend bringing along a solid travel crib. We love our Lotus crib that we've used for both of our boys. Finally, we brought our travel stroller and found central Mascota to be a surprisingly well suited place for one, largely owing to the smooth and plentiful sidewalks.
How to Get to Mascota from Puerto Vallarta
Living in Mexico, we're big fans of self-driving. Even if you don't have your own vehicle, cars can easily be rented from Puerto Vallarta International Airport (PVR) for often much less than in the U.S.
With that said, if you aren't familiar with driving in Mexico, particularly in the Sierra Madre Occidental mountains, it may be worth leaving the driving to someone else.
Taxi / Private Hire
Hiring a driver from Puerto Vallarta is another good (but expensive) option. Your hotel or guesthouse in PV should be able to arrange a reputable driver for this sort of trip.
Alternatively, you could enquire at an official taxi stand if your Spanish skills are up to snuff. We do not recommend ever hailing a taxi from the side of the road in Mexico.
Public Bus
If you are traveling from Puerto Vallarta, taking the bus is an economical and relatively straightforward option to and from Mascota.
The ATM bus line seems to run the most reliable service to/from Mascota. They currently have four daily departures from Puerto Vallarta at 09:00, 14:40, 17:30, 18:00, and four daily departures from Mascota back to Puerto Vallarta at 8:00, 9:00, 13:45, 18:00.
Buses depart from here in PV and the journey takes a little over an hour (Heads up! The road is pretty curvy!).
Other Tips & Considerations
GAS ▸ Due to the town's relatively isolated location in the Sierra Madre of Jalisco, it's recommended to fill up in Puerto Vallarta, Ameca, or Guadalajara before setting out for Mascota, as there aren't a lot of opportunities in between. In Mascota, there are two Pemex petrol stations, one on the north/west edge of town near the airport, and one on the south/east edge near the turnoff to Yerba Buena. We didn't have any issues, but always make sure to take the usual precautions that you would fueling up anywhere in Mexico.
ATM ▸ Banking options in town are limited, but there is a Banorte branch and ATM near the Pemex on the south/east edge of town, as well as a handful regional banks and ATMs around the plaza.
SUPERMARKETS ▸ You won't find a Wal-Mart or Mega in or around Mascota (the closest is Puerto Vallarta some two hours away). However, there are a number of well-stocked abarrotes (grocery stores) in town that carry the essentials. Some of the best we found in town were near the central taxi stand a couple blocks off of the Plaza Principal.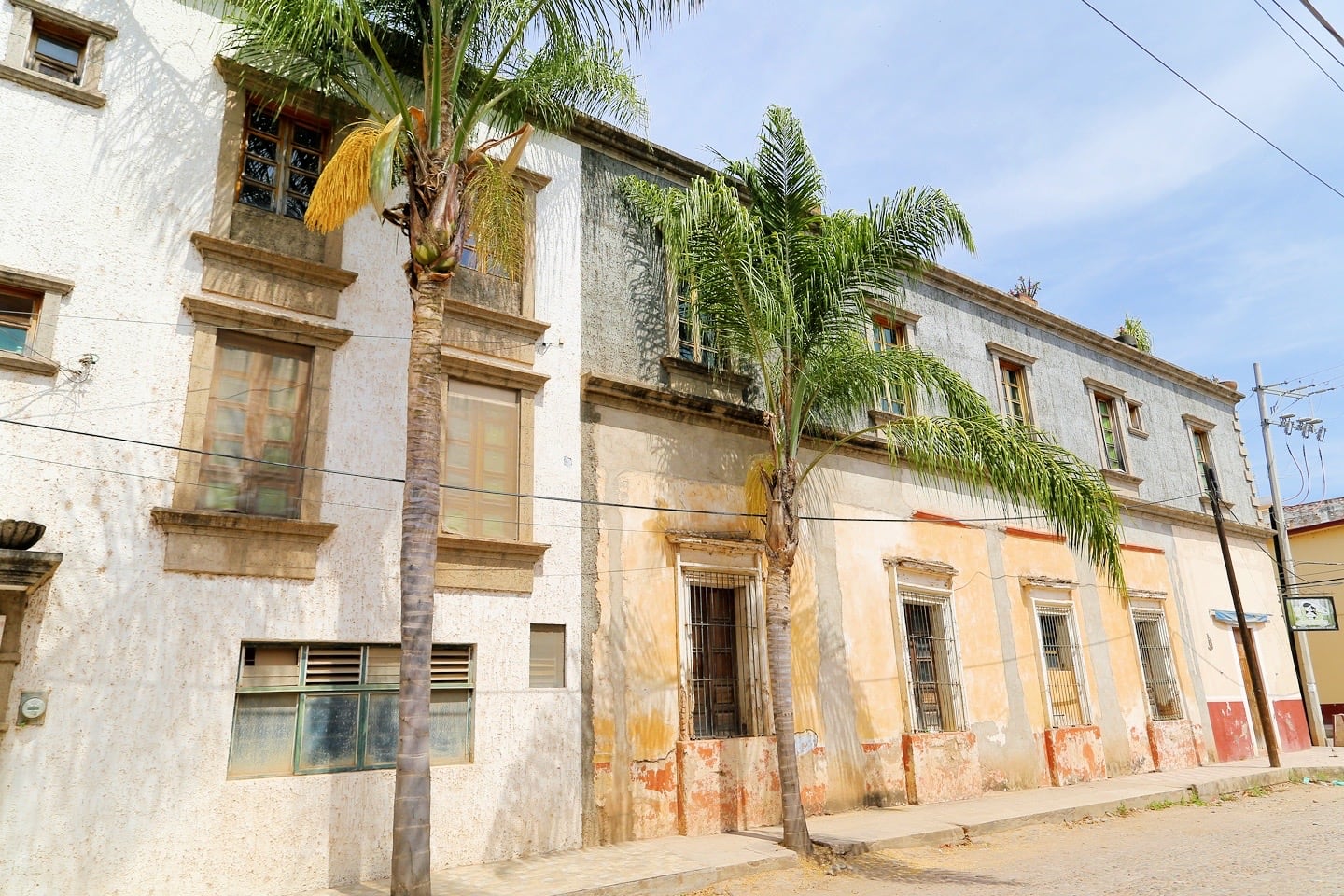 Final Thoughts on Mascota, Jalisco
We really enjoyed our time in Mascota, a welcome departure from the crowded coast of Jalisco. It's atmospheric stone paved lanes, friendly residents, delicious cuisine, and wealth of activities in and around town are sure to win over even the most road-hardened traveler.
A visit to Mascota makes a great little getaway for pretty much anyone willing to head up the highway to the Jalisco Sierra Madre, whether you're traveling as a family, as a couple, solo, or anything in between.
Planning a trip to Mexico?
Check out some of our other helpful articles from around the country: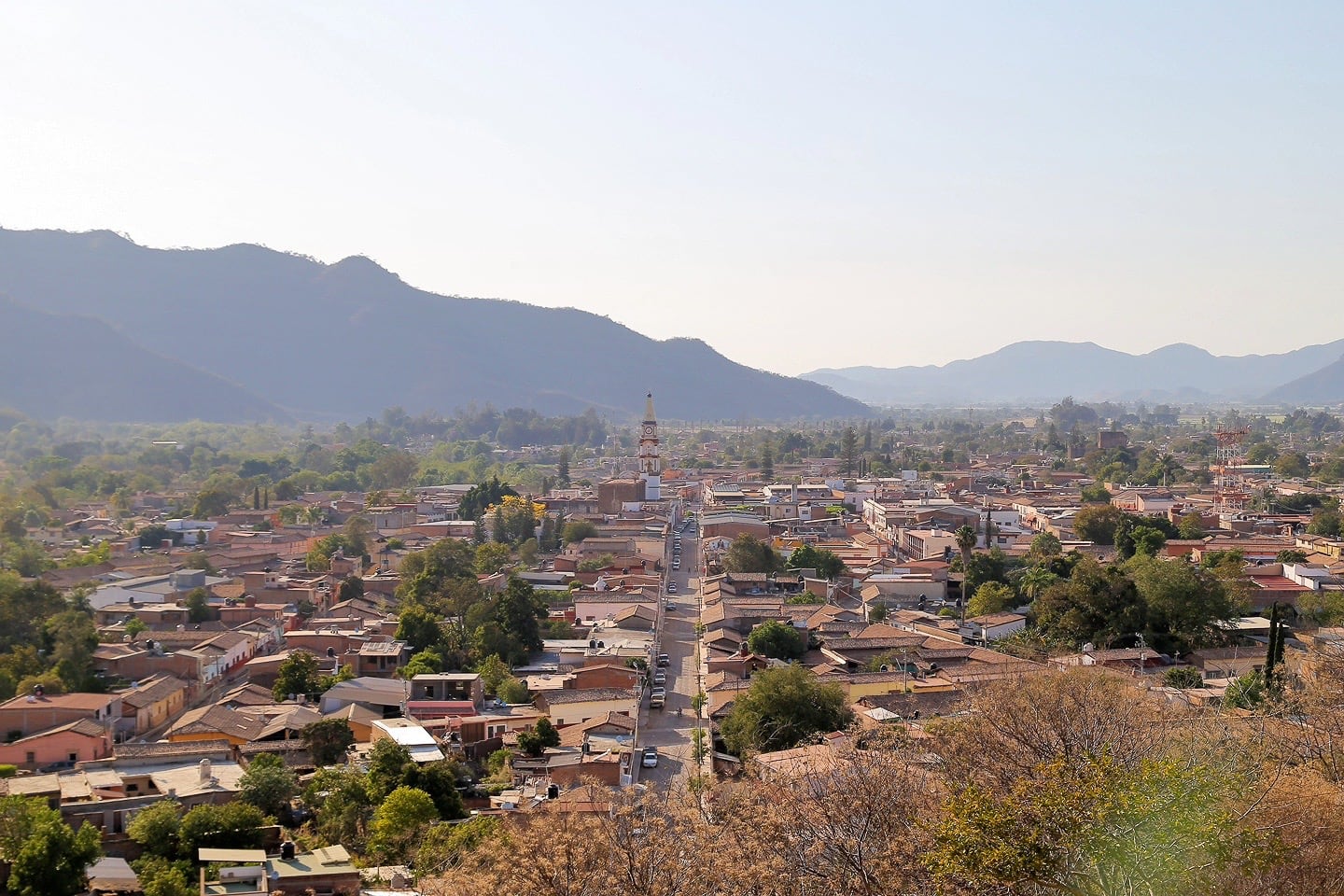 ---
Have you visited Mascota in Jalisco?
Tell us about your visit in the comments below!
---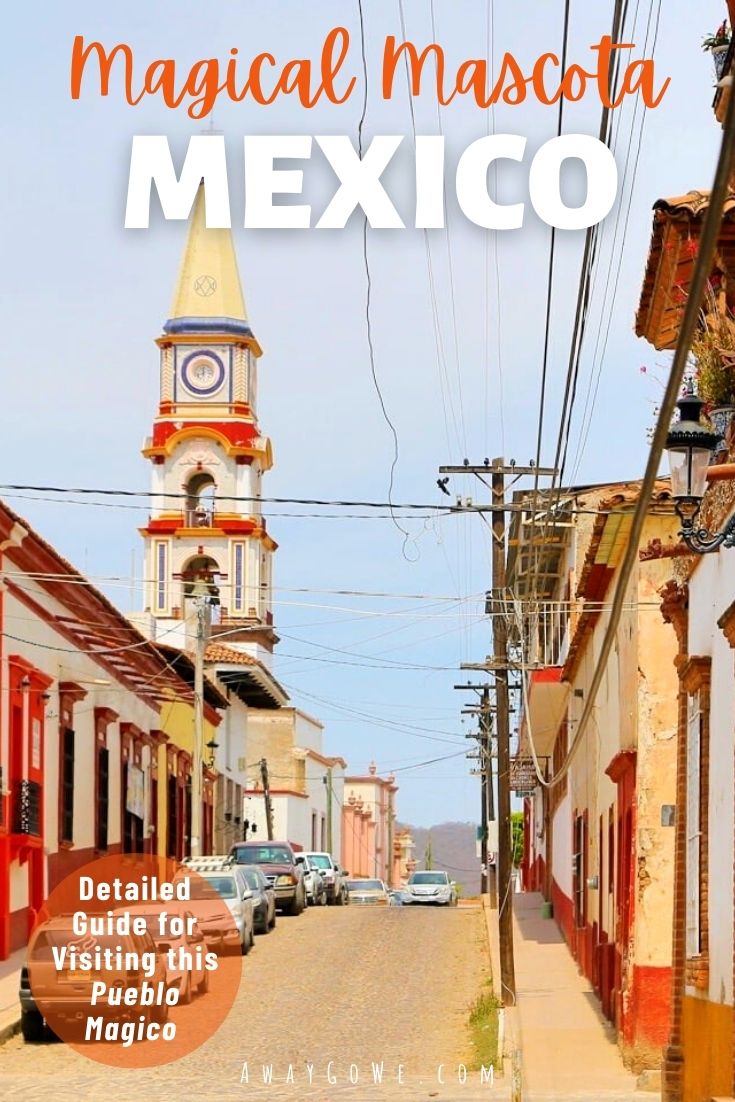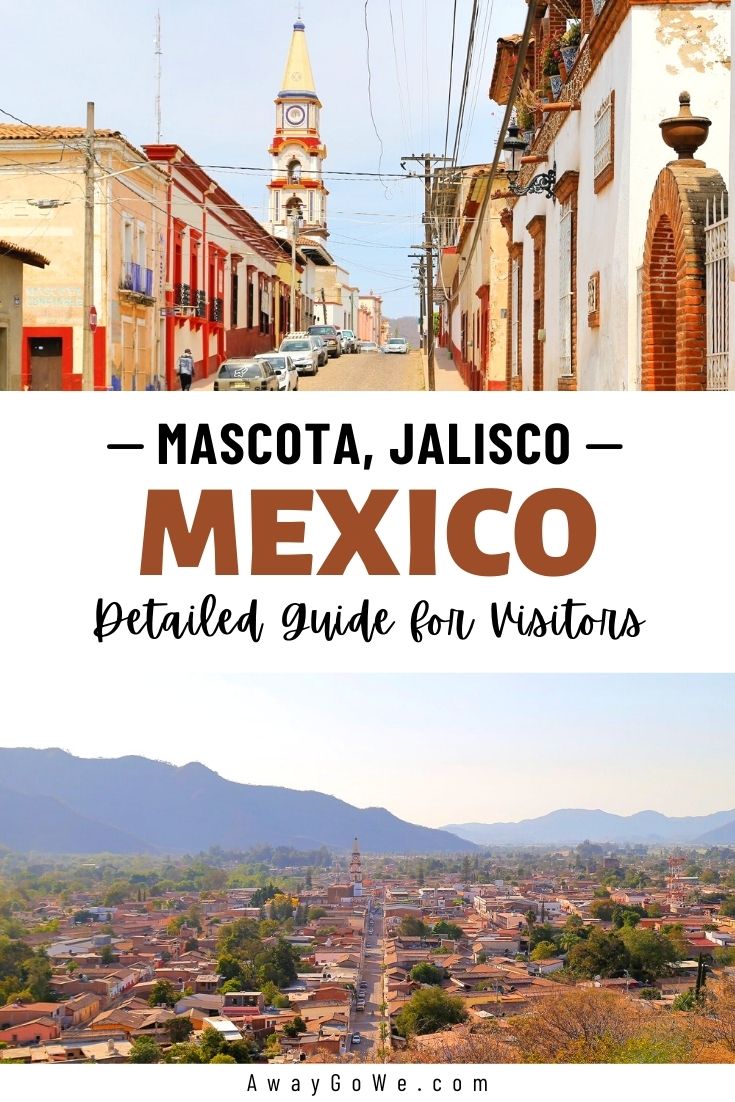 We use affiliate links and may receive a small commission at no extra cost to you. Learn more in our privacy policy.