Today, we're exploring Izamal, Mexico — clambering up Mayan ruins, taking in the Spanish colonial architecture, and mingling with the people, food, and drink of this idyllic inland pueblo.
We have spent the month of February road-tripping around Belize and Mexico's Yucatan peninsula. Our first stop in Mexico is the evocative colonial city of Izamal — also known as the Yellow City — for reasons that quickly became obvious.
Izamal is unique in that it offers so much for visitors in terms of Mayan and Spanish colonial heritage sites, excellent food, and a good choice of accommodation, yet it remains largely unknown outside of Mexico.
The city's architecture and archaeological sites have earned it a place on the UNESCO list of tentative sites, but the tourist masses of a full fledged World Heritage Site such as Antigua Guatemala have so far eluded Izamal. Their loss is our (and your) gain.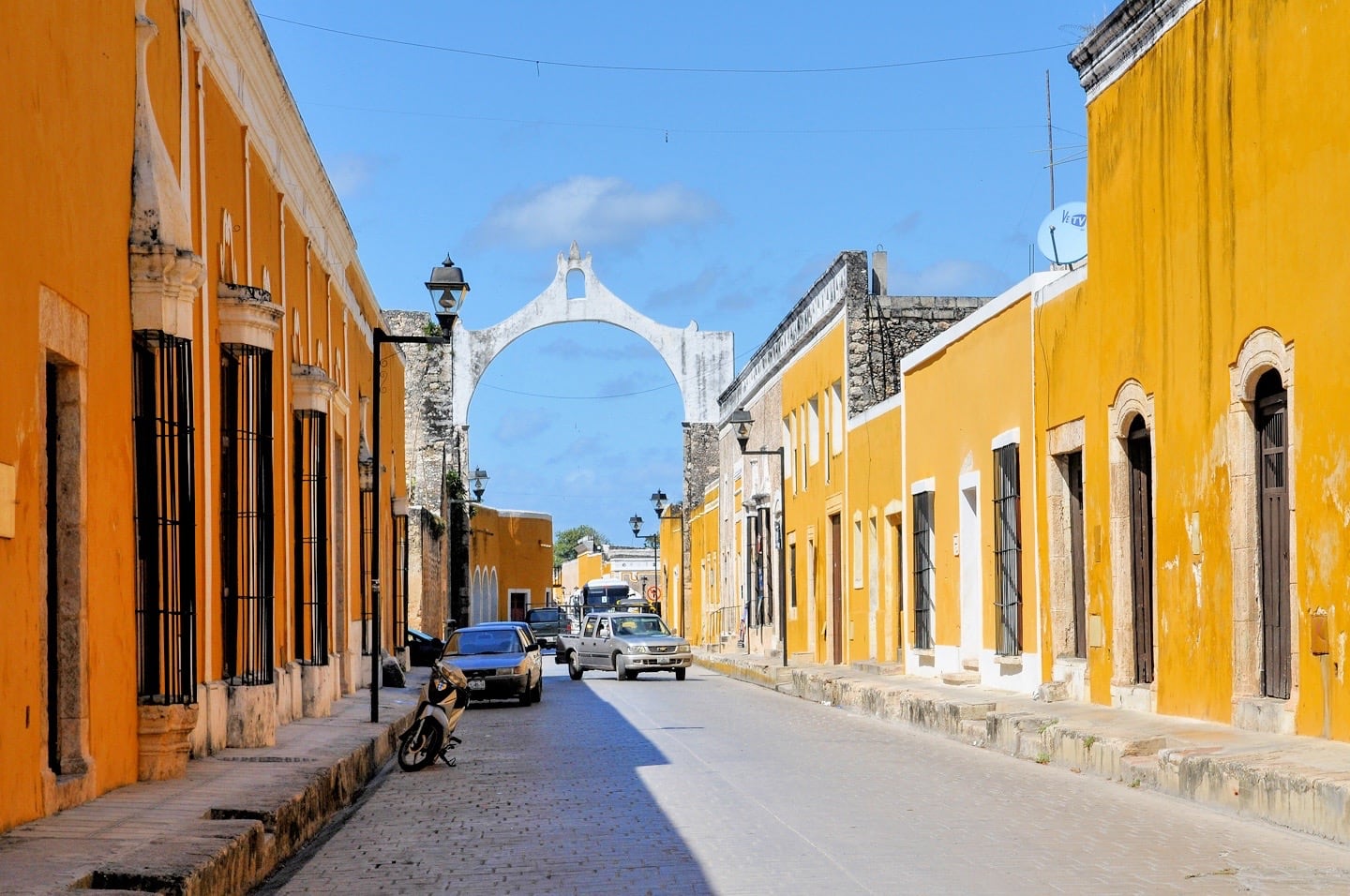 An Unspoiled Tourism Town
With a population of just over 16,000 packed into just four square miles, Izamal is a compact and very walkable old colonial town.
There isn't a lot of traffic and residents are refreshingly friendly — the kind of friendly that is not uncommon in small, charming towns off the tourist trail.
It can get pretty hot in Izamal and the center of town becomes eerily still in the heat of the day. But when the sun goes down, the streets of Izamal are transformed as life suddenly spills out from all directions in captivating and dramatic fashion.
Izamal doesn't yet get the numbers of tourists you might expect from a place brimming with well-maintained historic structures at every turn, but that will likely change in the not too distant future.
For now, Izamal occupies an ideal space on the tourist spectrum, offering enough sights and services for visitors to feel comfortable, without the tourist traps, crowds, or hustlers of better known destinations.
We were able to roam freely and comfortably alongside local residents going about their daily lives — not merely for the sake of tourists.  We were frequently offered a nod and a warm greeting as if we were anyone else in town, as we soaked up the immense charm, bright colors and tasty cuisine of this hidden heritage pocket in the heart of the Yucatan.
A visit to Izamal, Mexico strikes a balance that is increasingly hard to find these days — but thankfully, still seems to exist here in this small corner of the Yucatan.
Here Are Our Top Recommendations for Visiting Izamal, Mexico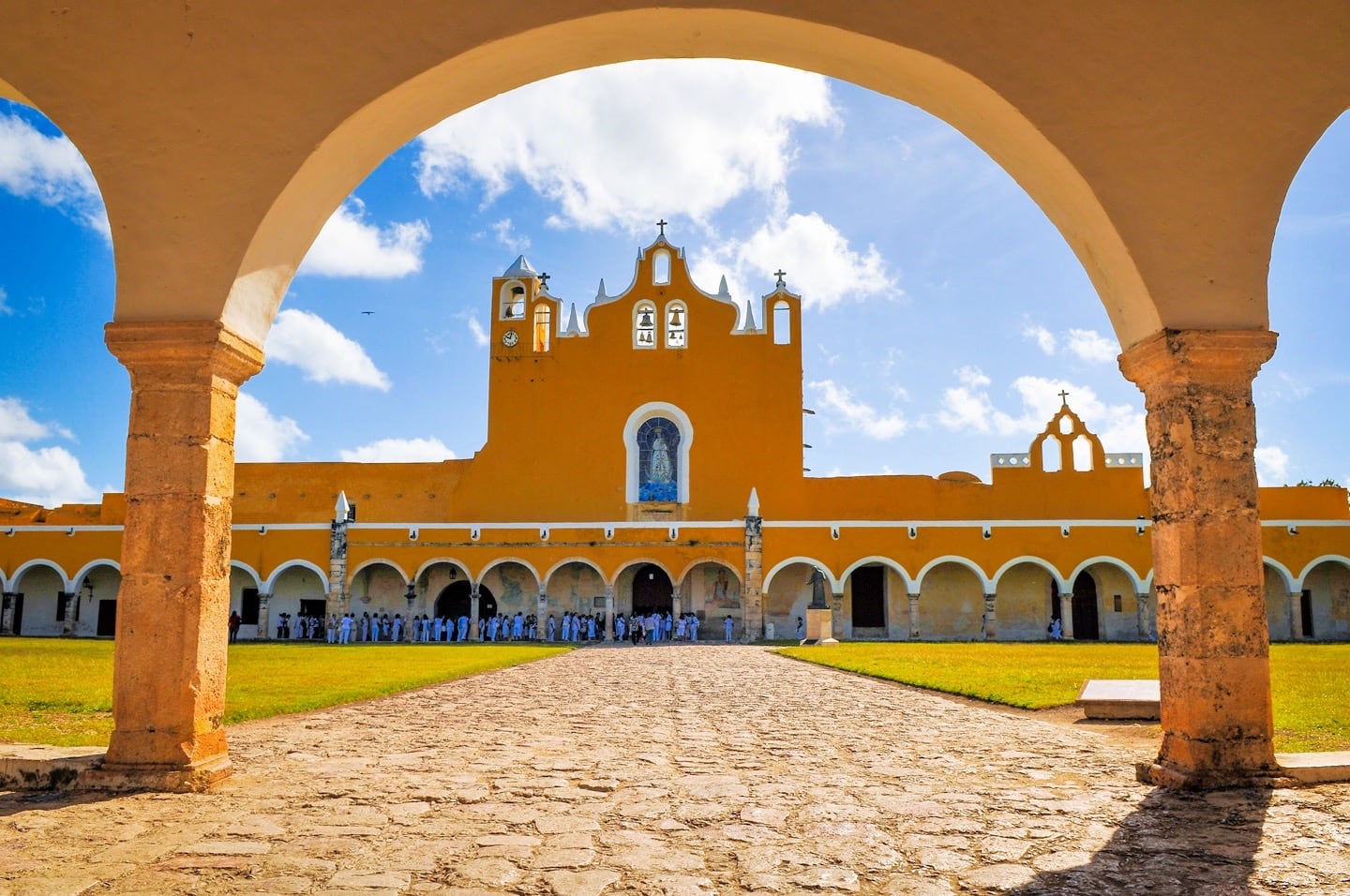 Discover the Striking Yellow Convent of St. Anthony
Long before nearby Merida's rise to prominence, Izamal was the grand capital of the Spanish Yucatan, and Convento San Antonio was at the center of it all.
Find Convento de San Antonio on the map.
In the 16th century, the city held much significance for the colonial government (and Catholic church), evidenced by the city's grand structures.
Even today, all of the action in town seems to radiate from this central point.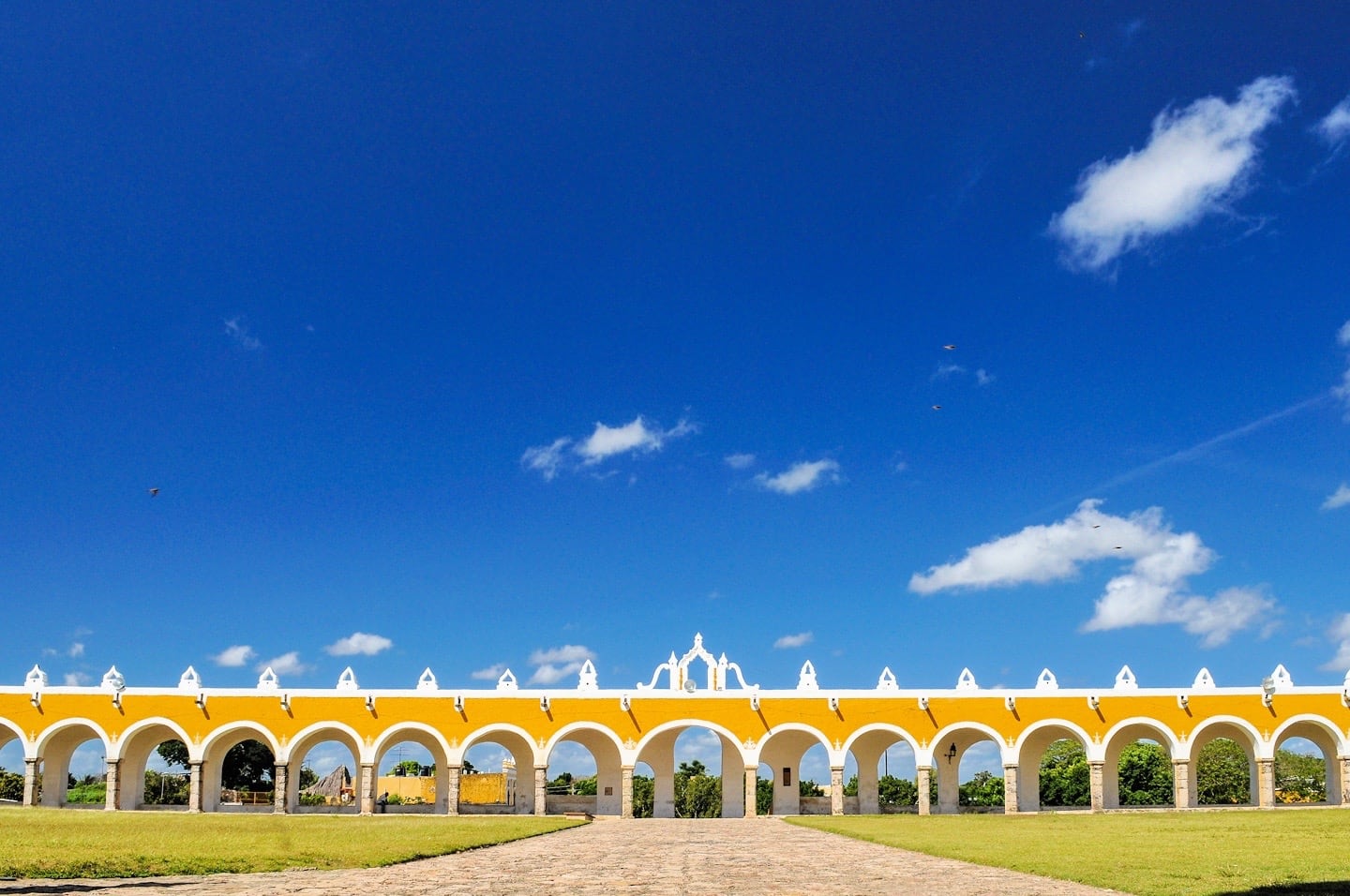 The main colonial structures were built atop sacked Mayan pyramids, and the convent was built upon the main Mayan acropolis, indicating that the city site held significance within the former Mayan empire as well.
The convent dominating the center of Izamal remains an important place of worship for Catholics today for several reasons.
For starters, it has one of the largest enclosed atriums in the world (second only to the Vatican!).
It is also a popular pilgrimage site for the faithful who believe that many of the statues of saints inside the convent perform miracles.
Last, but not least, it was visited by Pope John Paul II in 1993, who crowned and blessed a statue of the Virgin Mary in the main chapel, also making it a popular destination for pilgrims.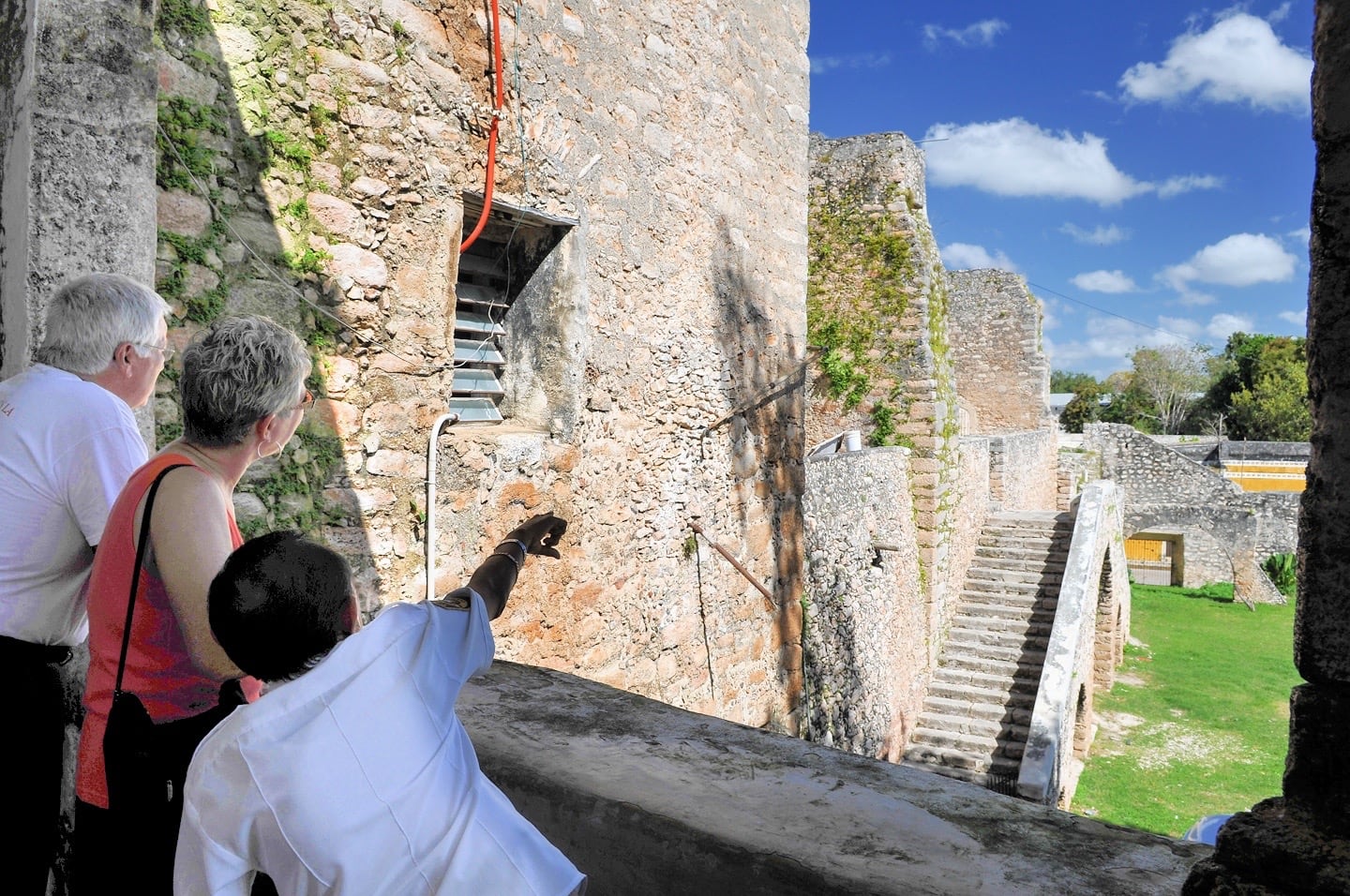 At the time of our visit, there was no entrance fee to walk around (though a donation is suggested) and there are guides on hand to offer historical perspective.
Not to be missed is the rousing light show in the courtyard, held every night after sundown.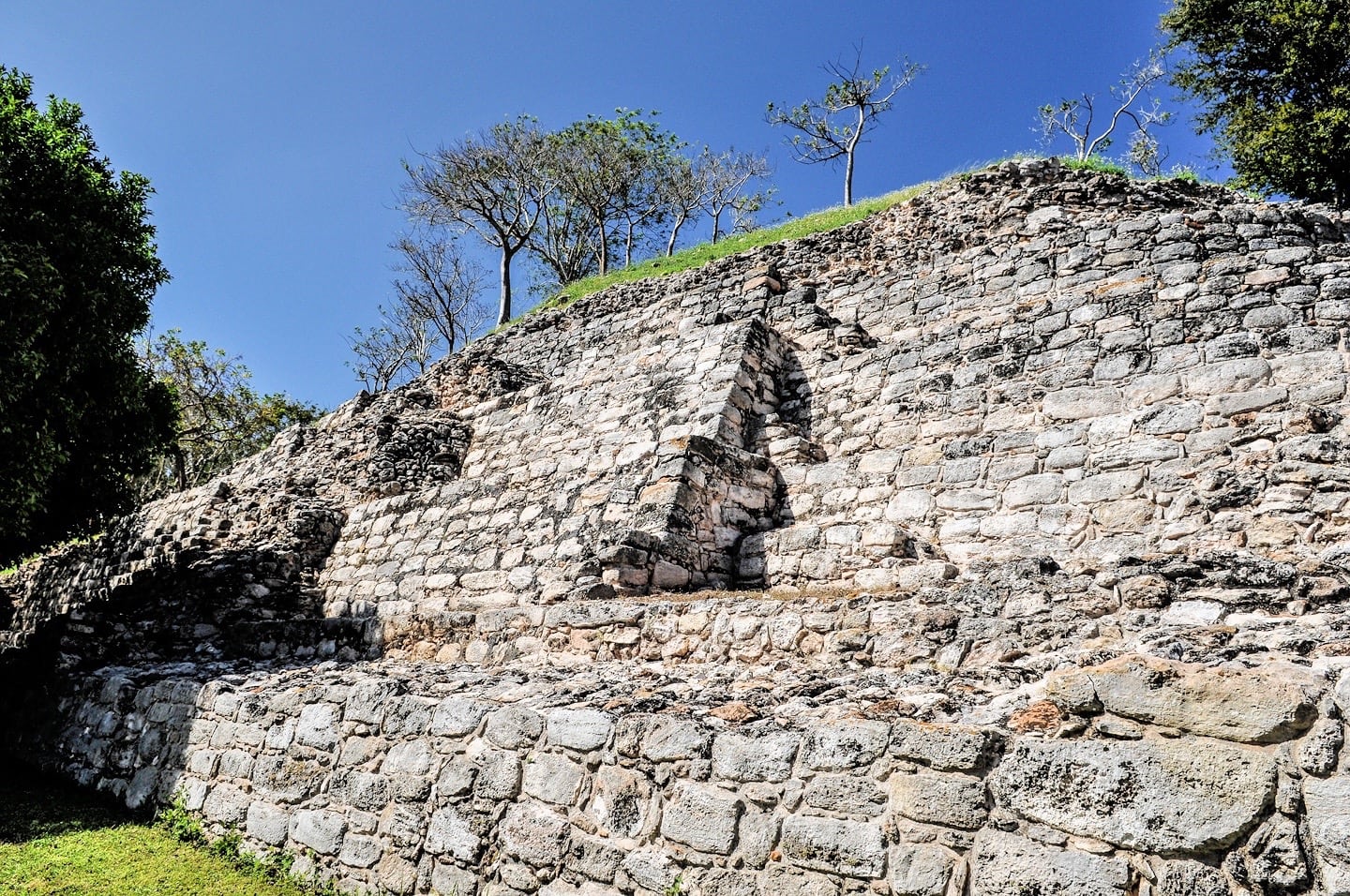 Explore Izamal's Pre-Columbian Temples & Pyramids
Centuries before Izamal rose to prominence under the Spanish, it was one of the largest Mayan cities in the region.
Archeologists have catalogued 80 structures from that time period, which have survived to varying degrees to the present day. Five such structures are visible and accessible to visitors, three of which are worth your time.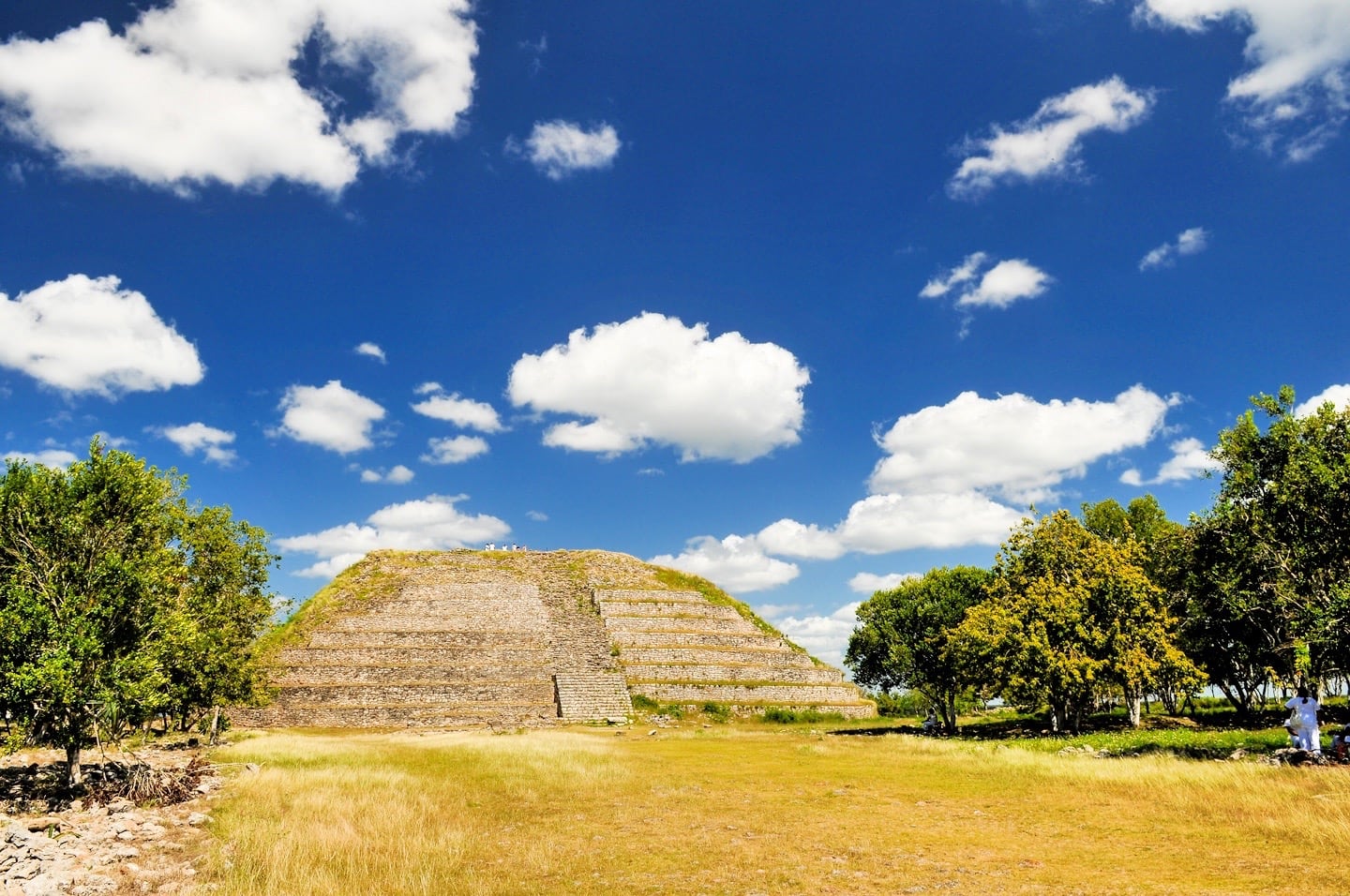 Located directly north from Convento de San Antonio is the imposing Kinich Kak Moo (Kinich Kakmo), the highest pyramid in town. Climb to the top for sweeping views of Izamal and beyond!
Find Kinich Kak Moo on the map.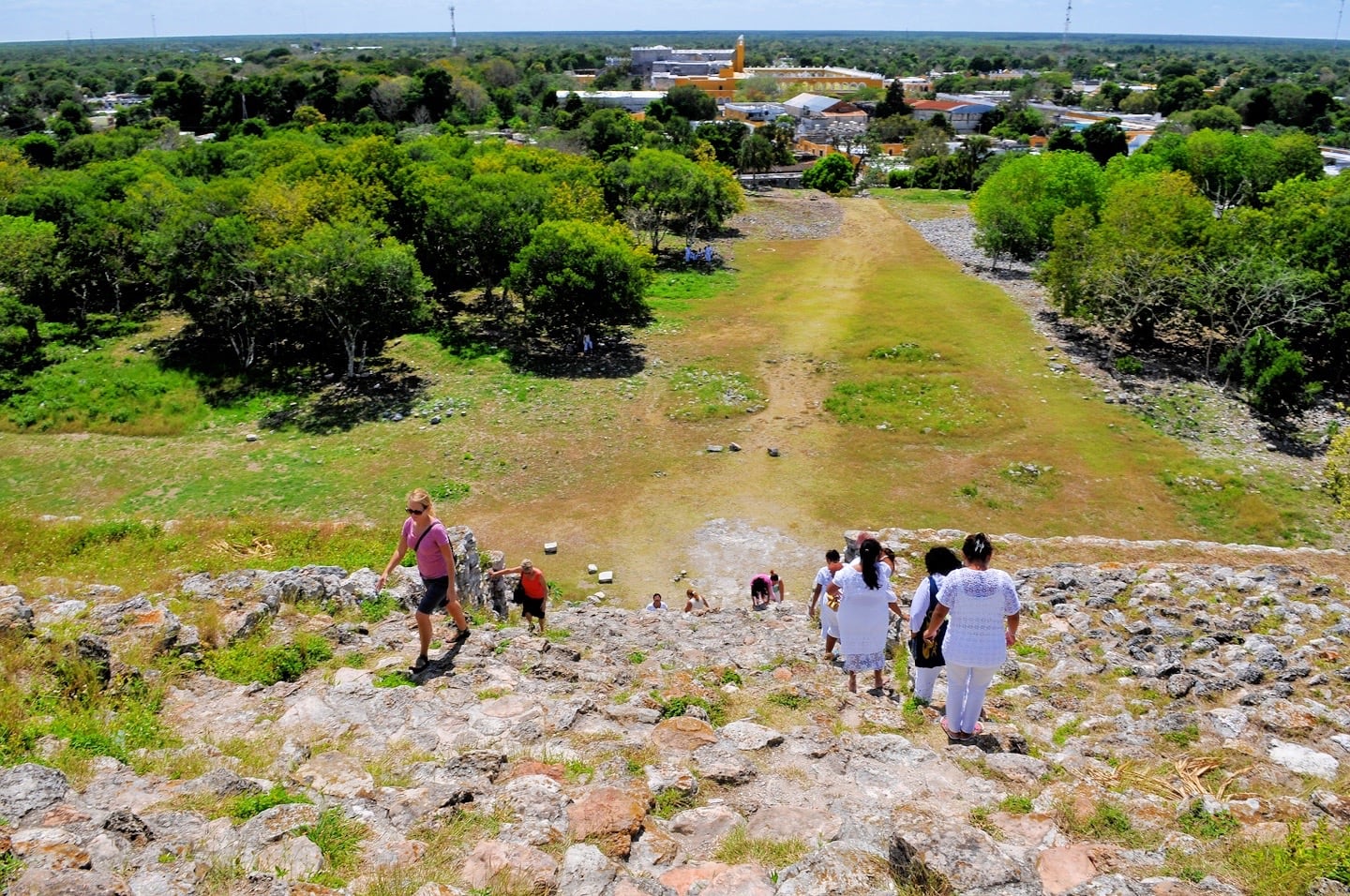 Directly to the northeast of the Convent is the sprawling archeological site of Itzamatul, with a photogenic pyramid (map).
From the main plaza, head directly west to check out the temple of Kabul (map).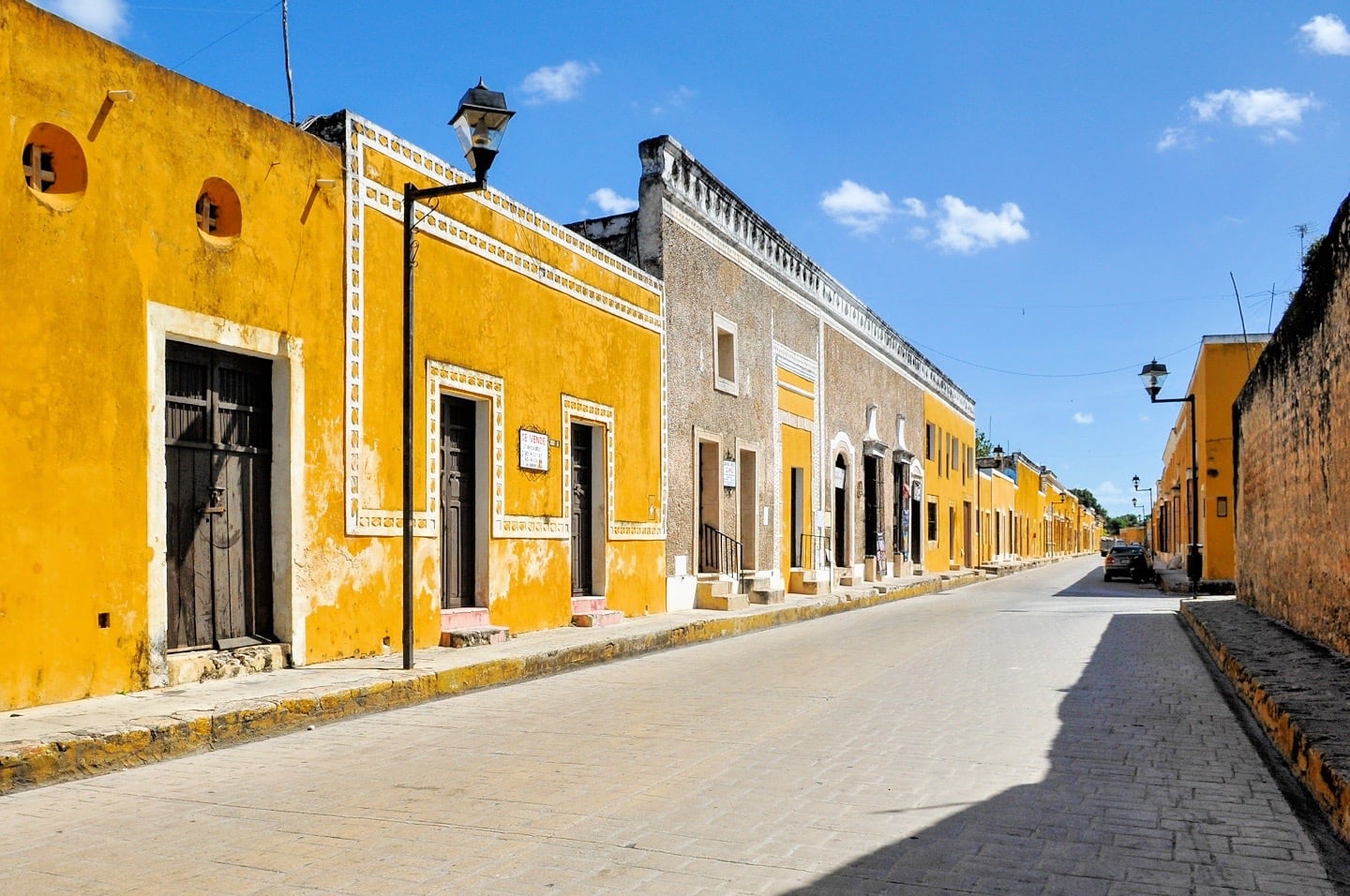 Stroll Izamal's Evocative Spanish Colonial City Center
The city's vibrant yellow and decidedly colonial center is an excellent opportunity to get lost in another time while taking part in the daily life rituals of today's city residents.
While out and about, don't miss a visit to the Centro Cultural y Artesanal Izamal (Crafts Museum). You'll also find a variety of artisan crafts shops scattered throughout town and even in people's homes.
One of the most popular woodcarving shops (taller de madera) is located on Calle 21, east of Panaderia El Zerro. Also expect to run into various residents making tortillas the old-fashioned way in various neighborhoods.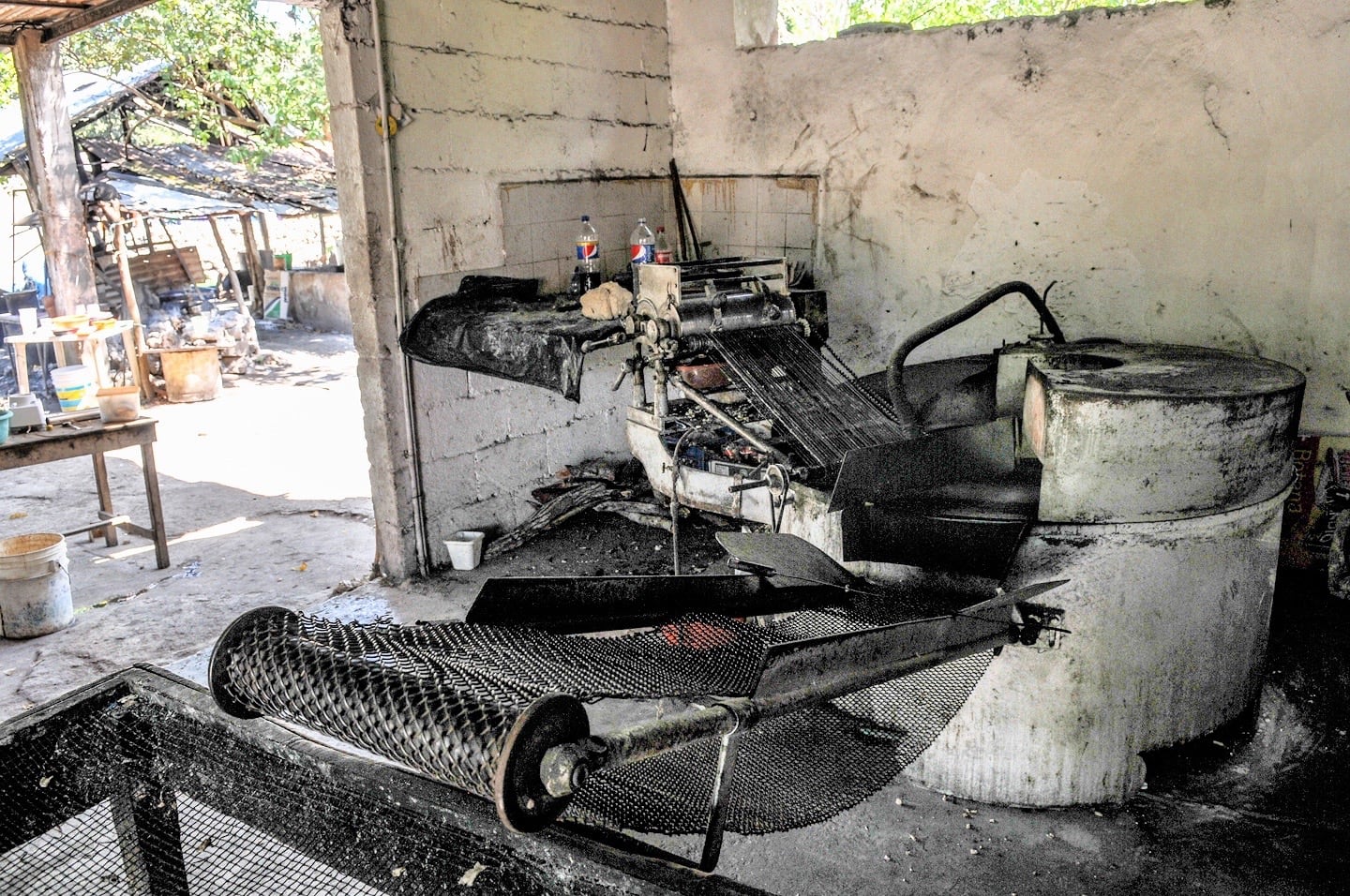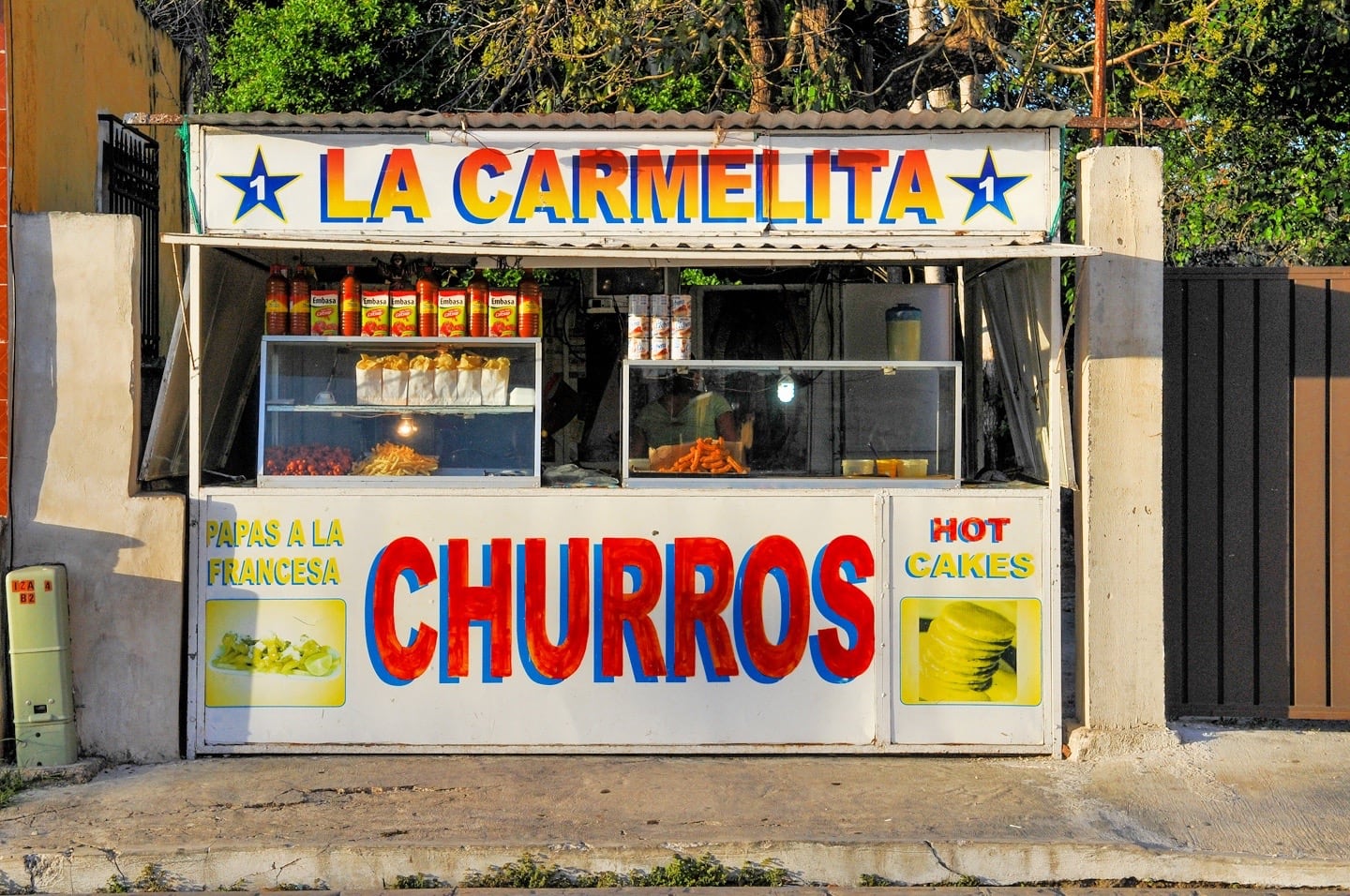 Grab a street snack and explore the town's neighborhoods on foot or by horse-drawn-carriage.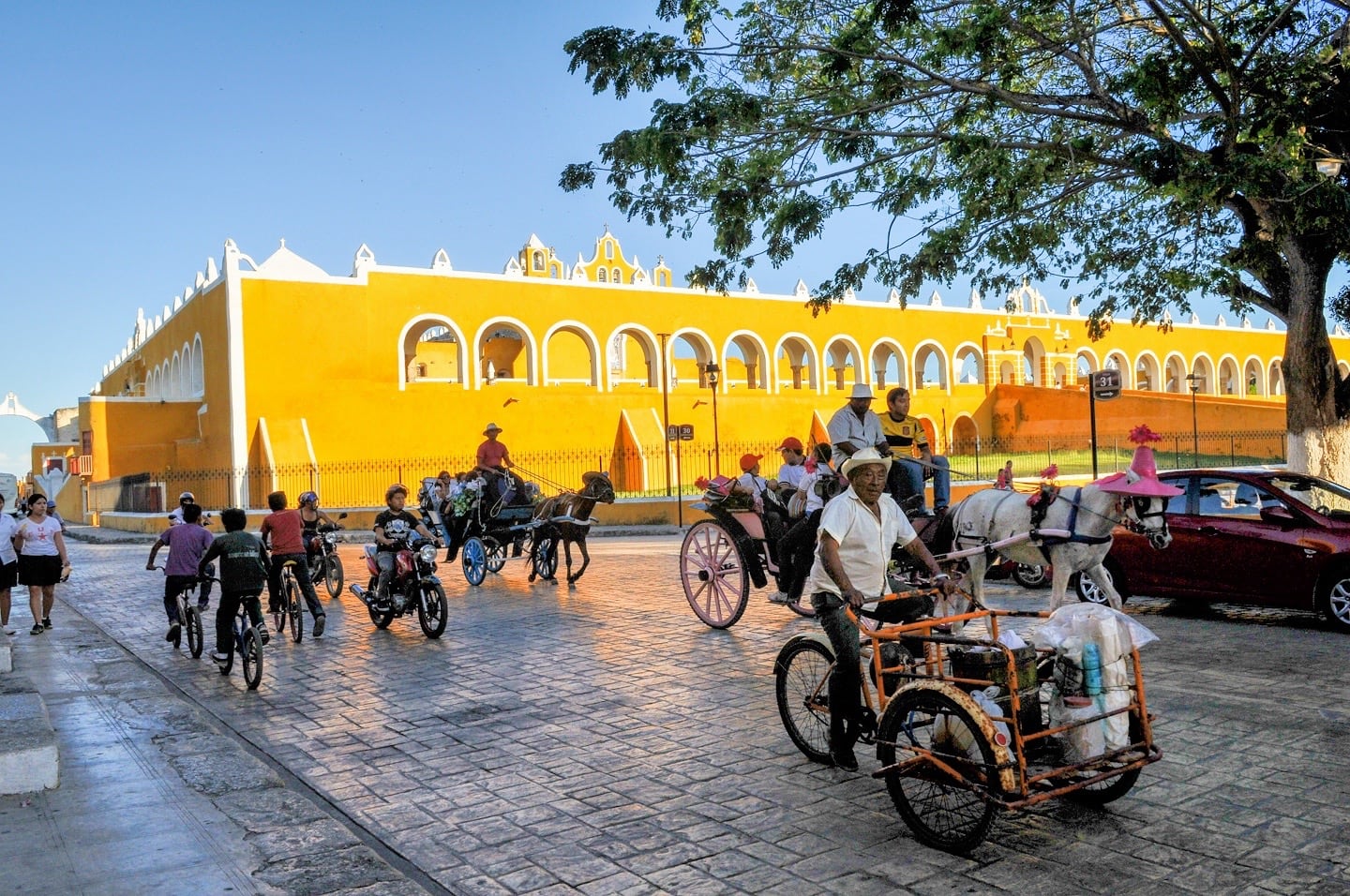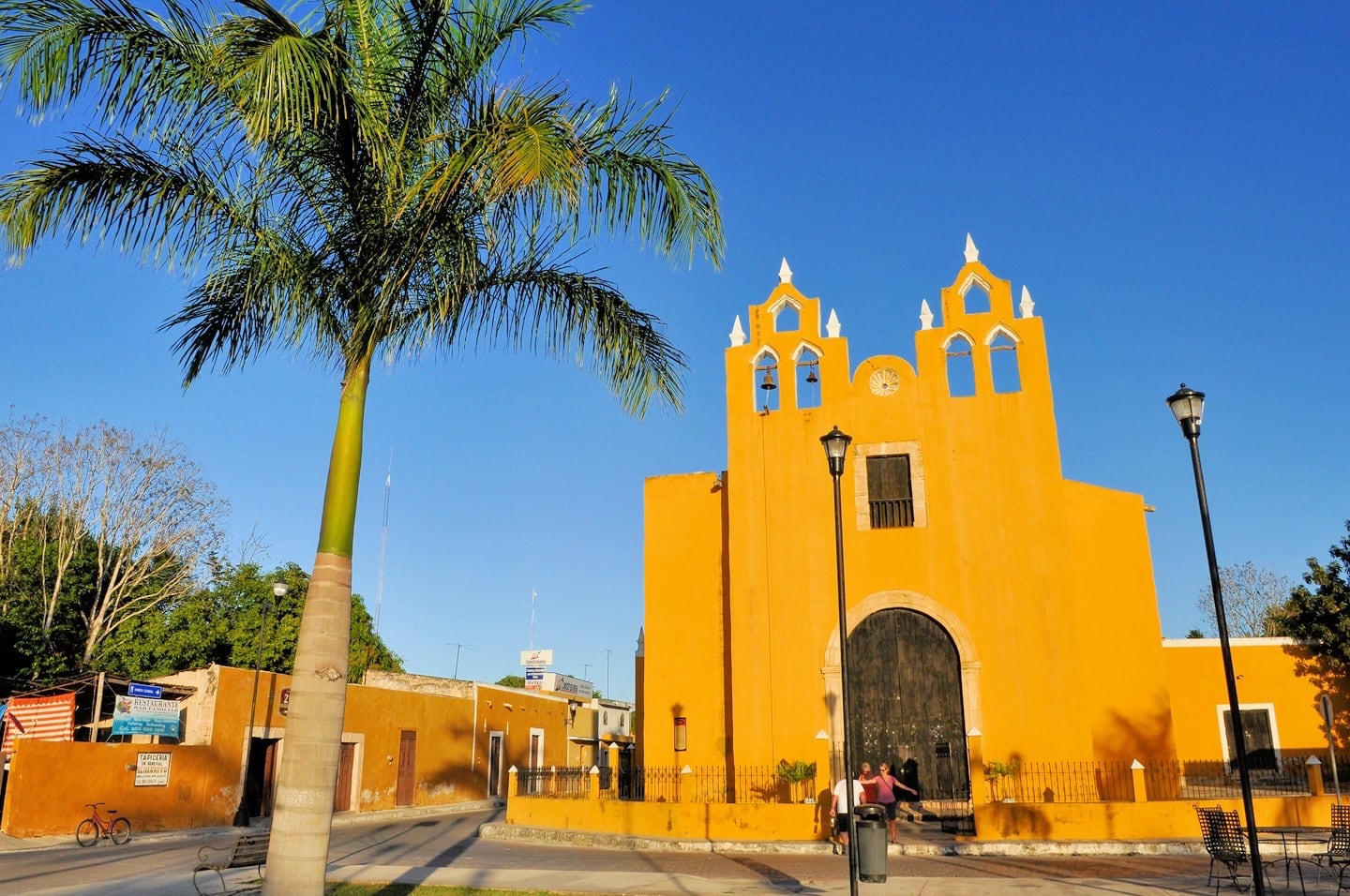 And don't forget to peek into the various colonial churches and chapels scattered across town.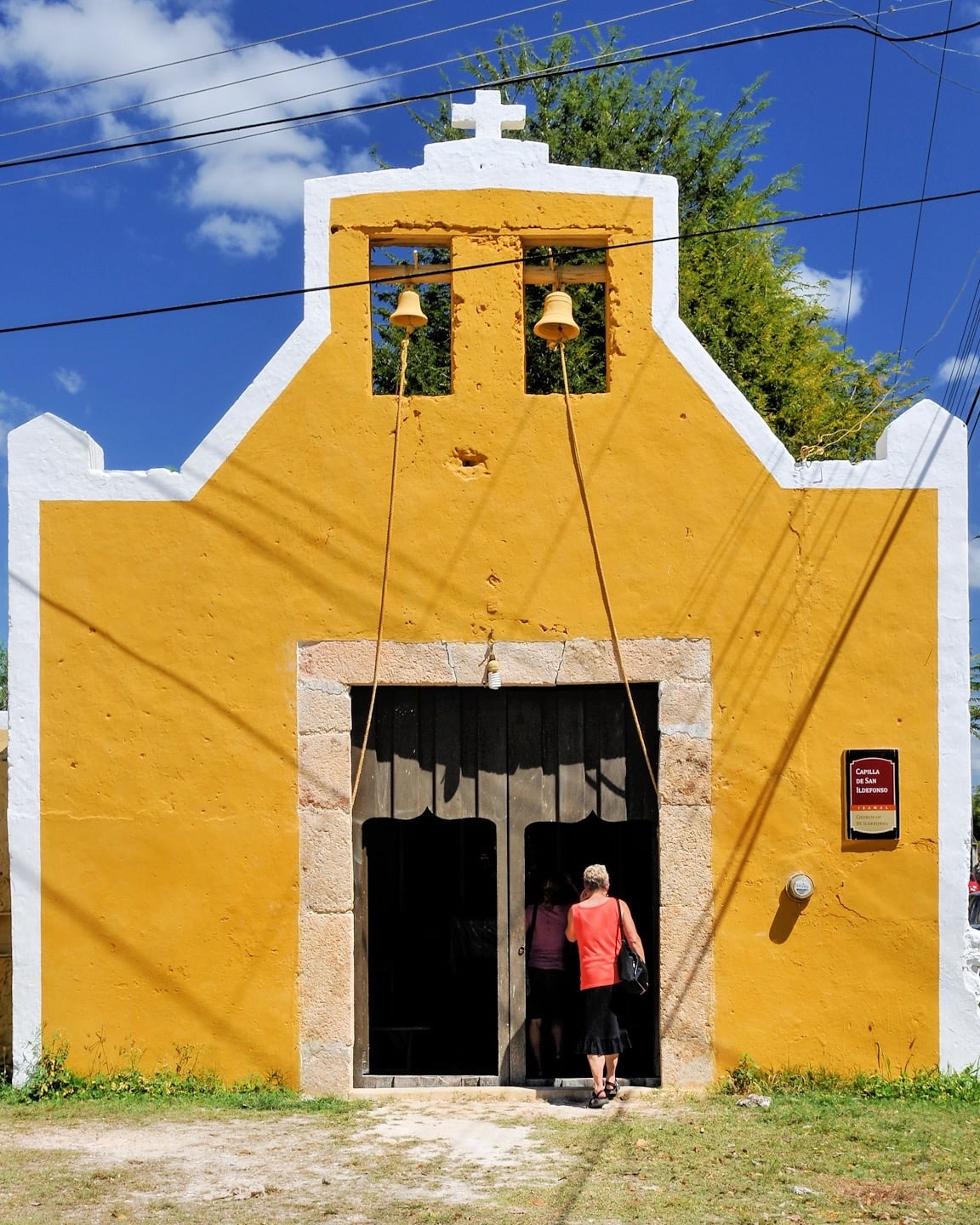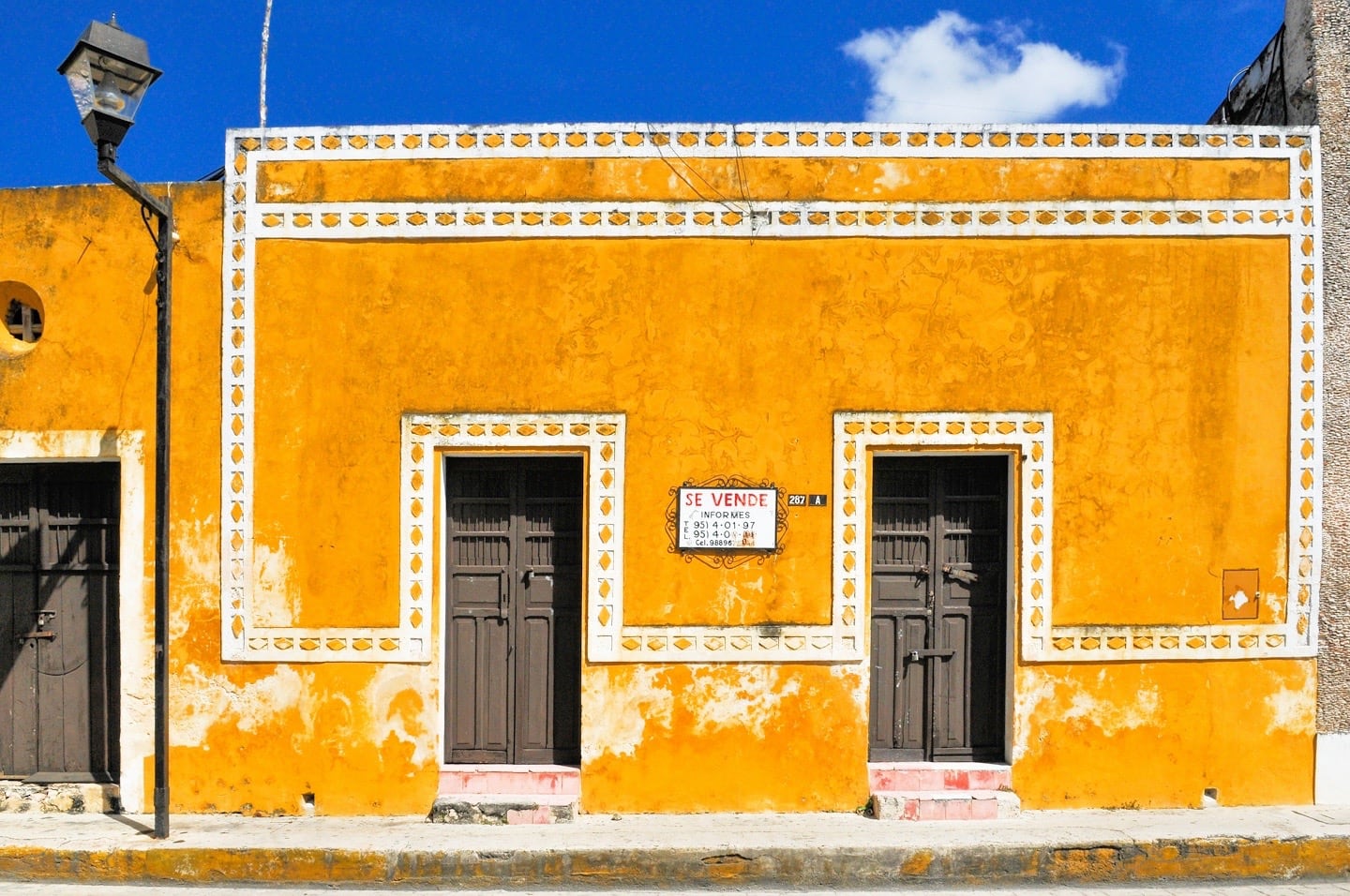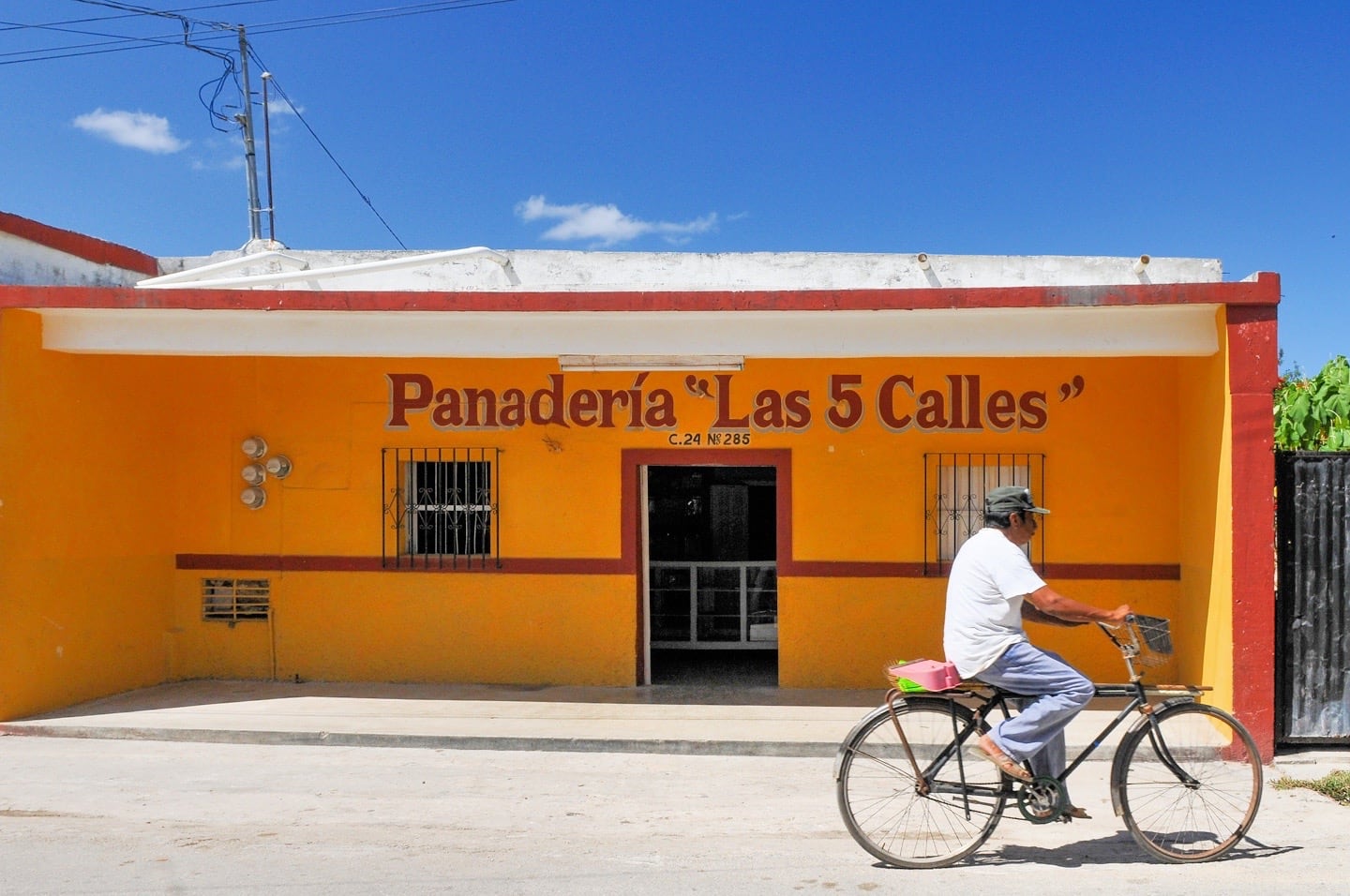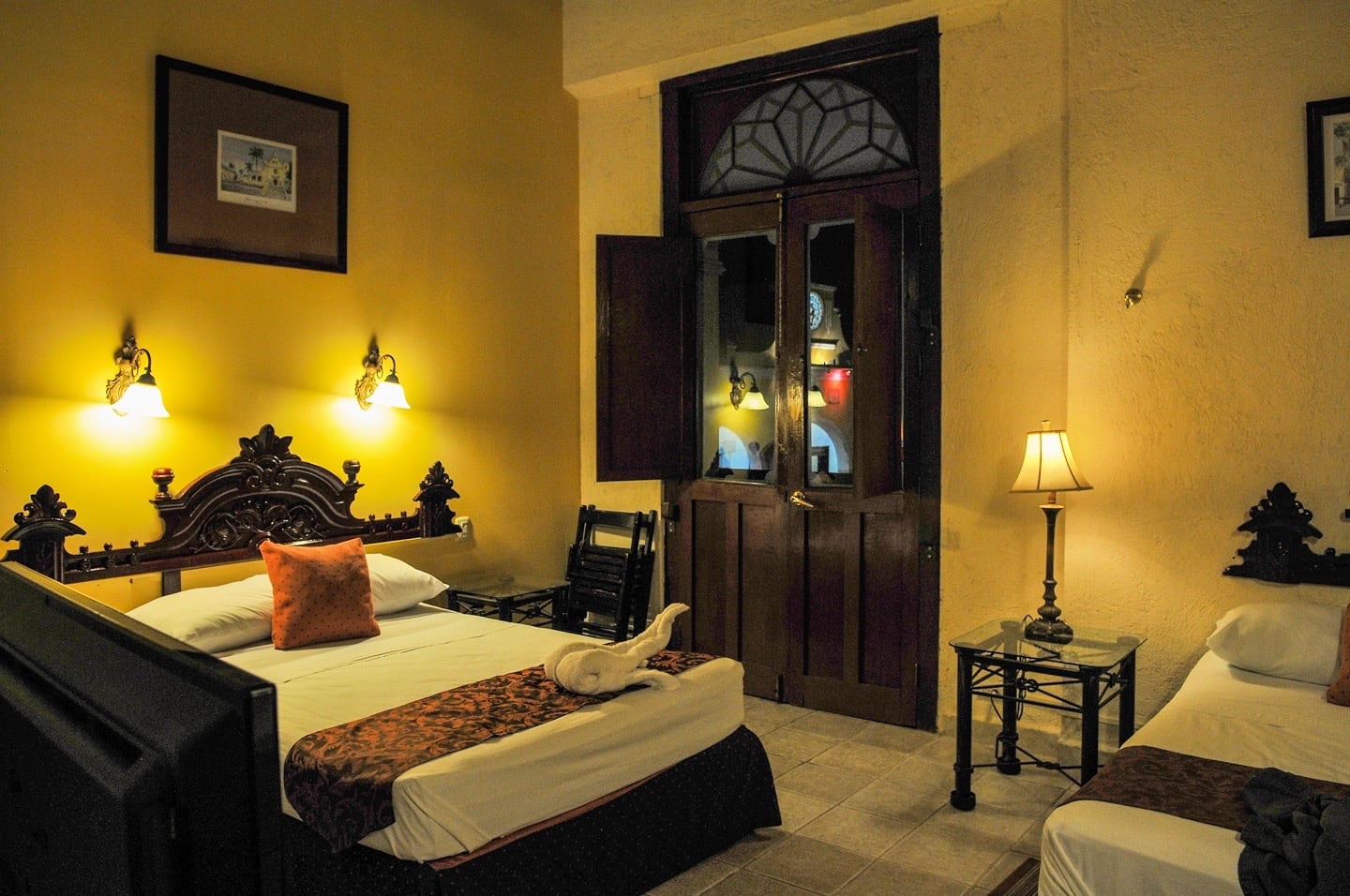 Where to Stay in Izamal
Wondering where to stay in Izamal, Mexico? Hotel San Miguel Arcangel is a gorgeous heritage property and unbeatable value with exceptionally friendly staff and spotless rooms to boot.
We had a blast in Izamal, in no small part owing to the city's numerous historic sights (and some fantastic weather). Our hotel stay, however, elevated our visit to another level.
Hotel San Miguel Arcangel blew our socks off (well…I don't think any of us were wearing socks in the Yucatan heat, but you get the idea).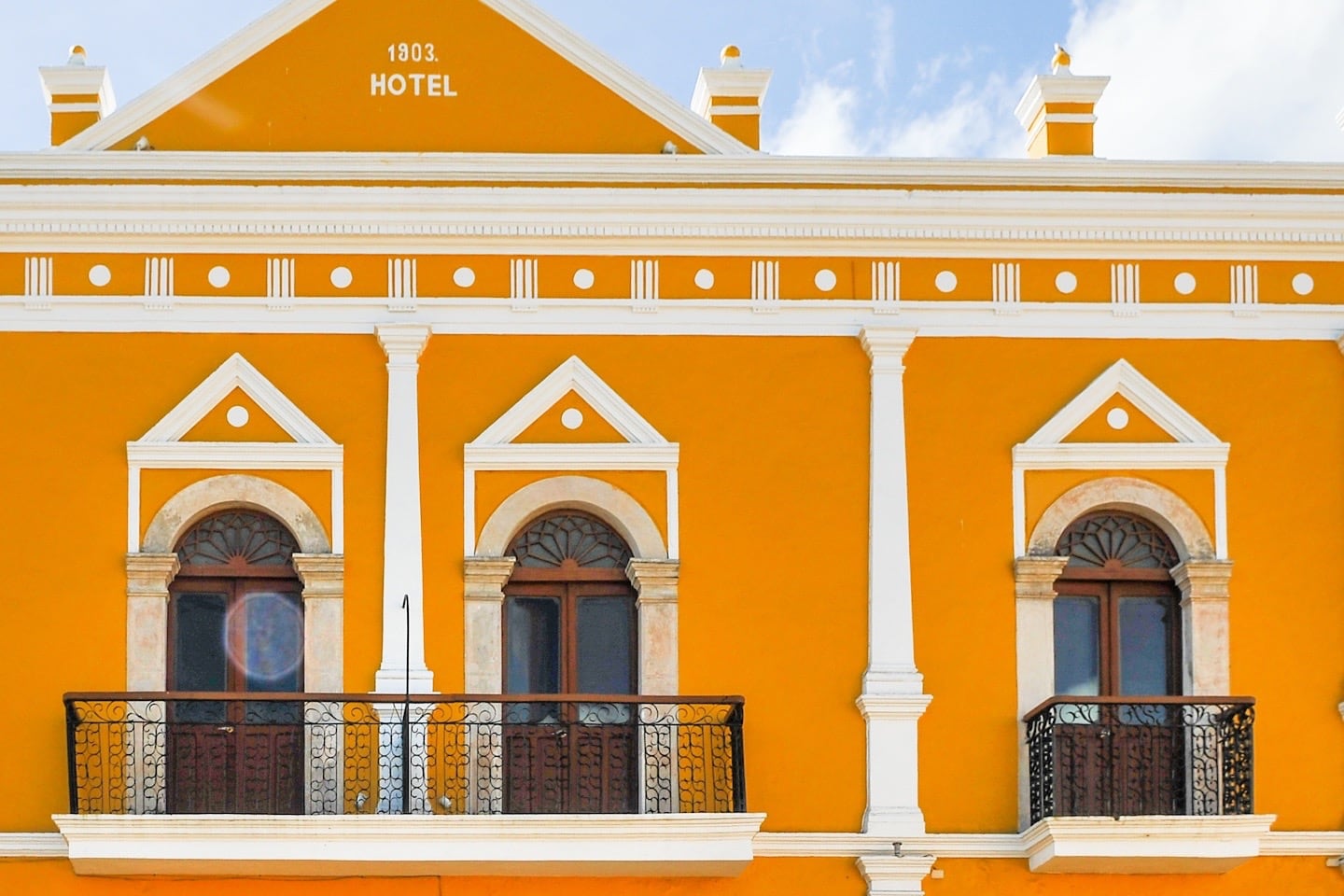 The hotel offered a comfortable stay, memorable experience, and incredible value, and now ranks among our all-time favorite stays.
Not only was the price very reasonable, but the hotel is about as central as you can get, as charming as you can get (beautiful colonial building in excellent repair — fresh paint, rich wood accents, even a fountain which seemed to be cleaned daily), and the staff were extraordinarily friendly and helpful.
Rooms were clean and spacious with tile floors, flatscreen TV, mini fridge, air conditioning, and everything else you would expect from a boutique or luxury hotel costing much more.
Check out availability and pricing at booking.com.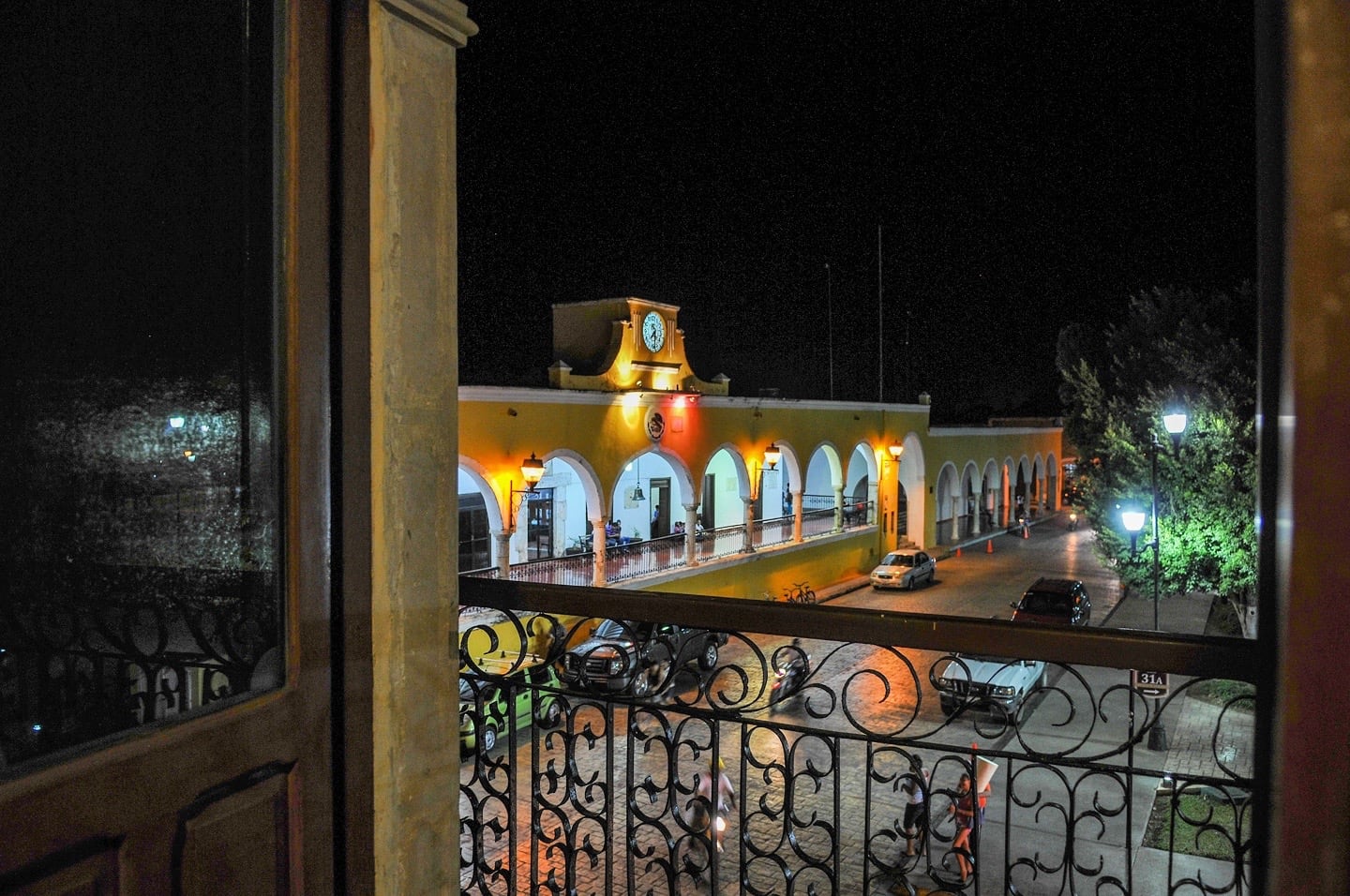 We stayed in one of the balcony rooms overlooking the plaza with a nice view of the central government building, convent and the rest of the central plaza.
There was a bit of street noise from the busy plaza, but with the air conditioner on, we really didn't notice it all that much. There are also quieter rooms with balconies overlooking the hotel's lovely garden area, if that's the sort of thing you're in to, but they are a bit less charming than the front rooms.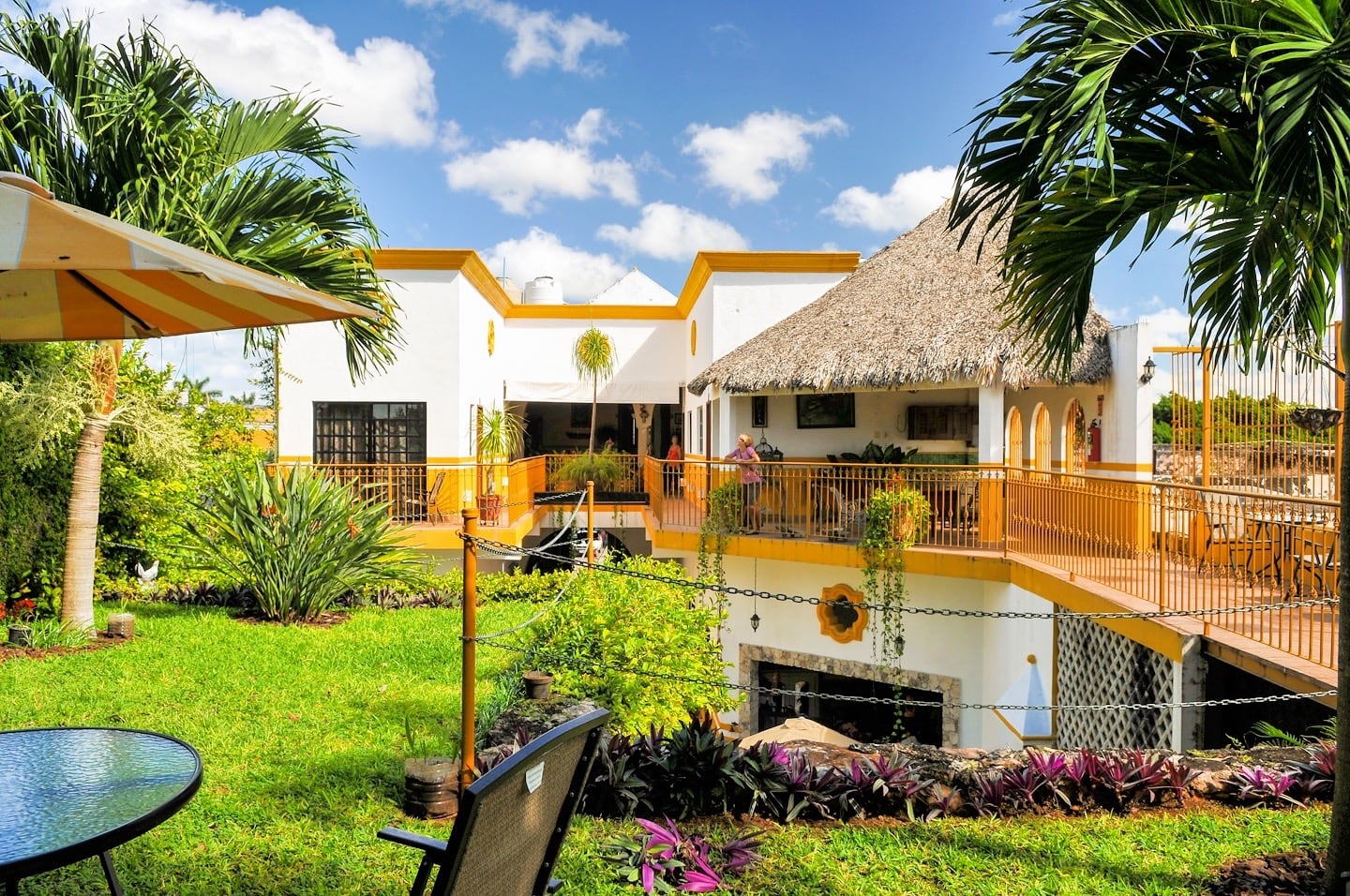 The property offers a number of comfortable shared spaces to relax—chief among them perhaps is the large, multi-level garden area behind the main building. For a unique experience, head to the table on the upper level of the old stone structure.
If you happen to be coming to Izamal under your own steam, parking can't get much easier. We had no problem getting a parking spot right across from the front entrance on the main square. The area is patrolled at night by security guards and we encountered no issues during our stay.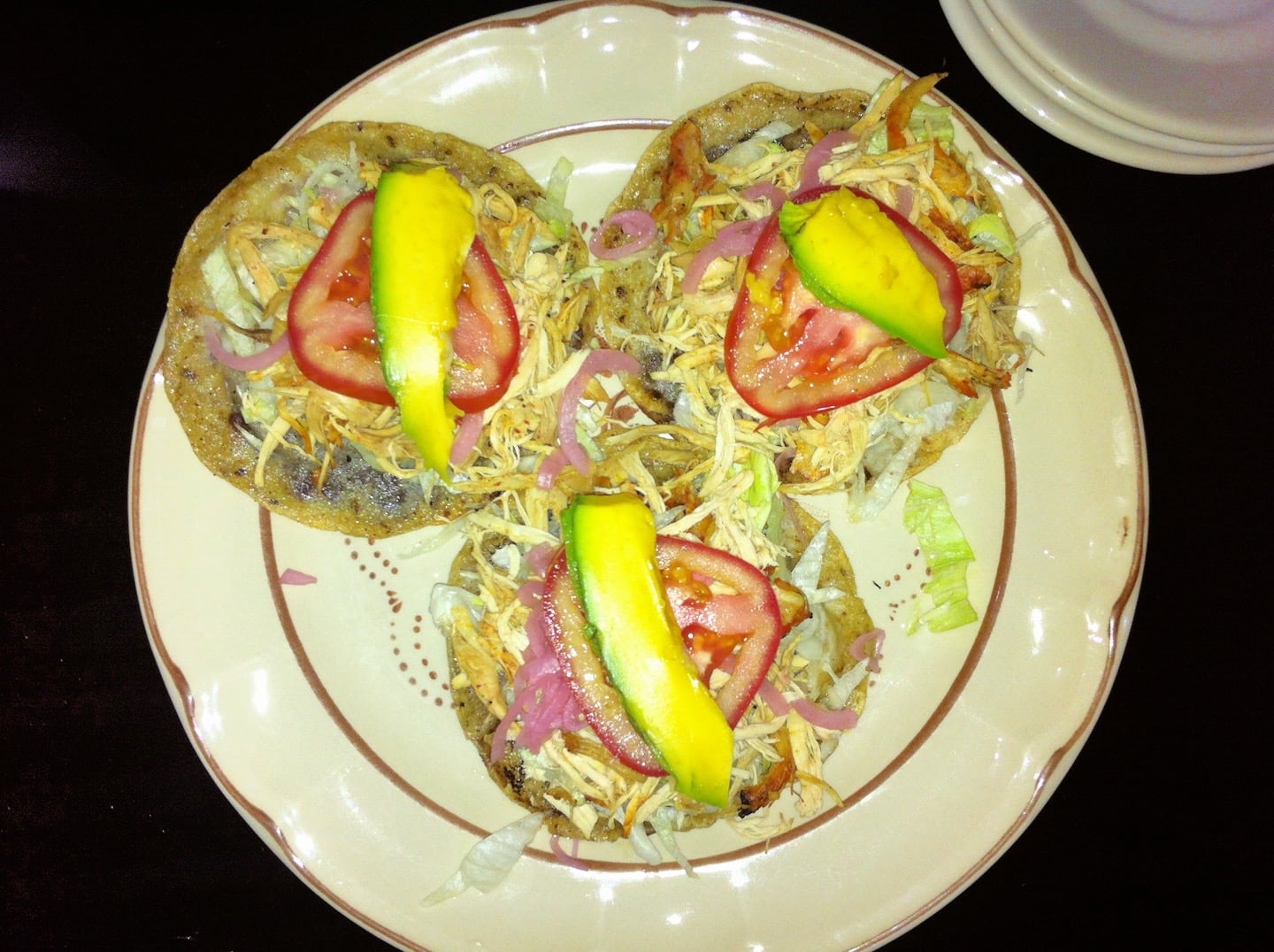 Our Top Eating Recommendation
Wondering where to eat in Izamal, Mexico? Muul is a great local place with tasty food, a superb location, and real Yucatan hospitality.
As is often the case, we didn't find our favorite Izamal eating establishment in any guidebook, but on the recommendation of a local resident.
We simply asked the friendly Señora at our hotel's front desk and without hesitation she knew exactly where to send us. It can be hit or miss with hotel staff recommendations, but fortunately for us, hers was spot on.
Muul is a great little local place with tasty entrees and snacks at reasonable prices. They've got indoor and outdoor seating (right on the plaza where town life in the evening convenes), and to top it all off, the guy who runs the joint is a friendly and lively fellow who treated us very well.
On our first night in Izamal following a long drive, I was in the mood for a shot of regional mezcal. The proprietor had but one [enthusiastic] recommendation—Izamal mezcal!—sourced and distilled locally.
For dinner, he suggested the cochinita pibil. I am happy to report that on both accounts, like the hotel clerk before him, the gentleman's recommendation was absolutely spot on.
We enjoyed the local hooch so much, in fact, that we bought a couple of bottles from the corner tienda to take back to Belize with us. And the food was so good, we made a point of returning for another meal before leaving town.
Find Muul on the map.
And Those Are Our Top Recommendations for Visiting Izamal, Mexico!
Have you been to Izamal? Tell us about your experience in the comments below.