It's Sunday in Portland. The sun is shining. 1.5 million visitors are clogging the area's highways, trails, and landmarks. And…your very pregnant wife is one day shy of her due date. So, what do you do? Climb 400 stairs while trekking five miles through an obscure corner of the city, of course!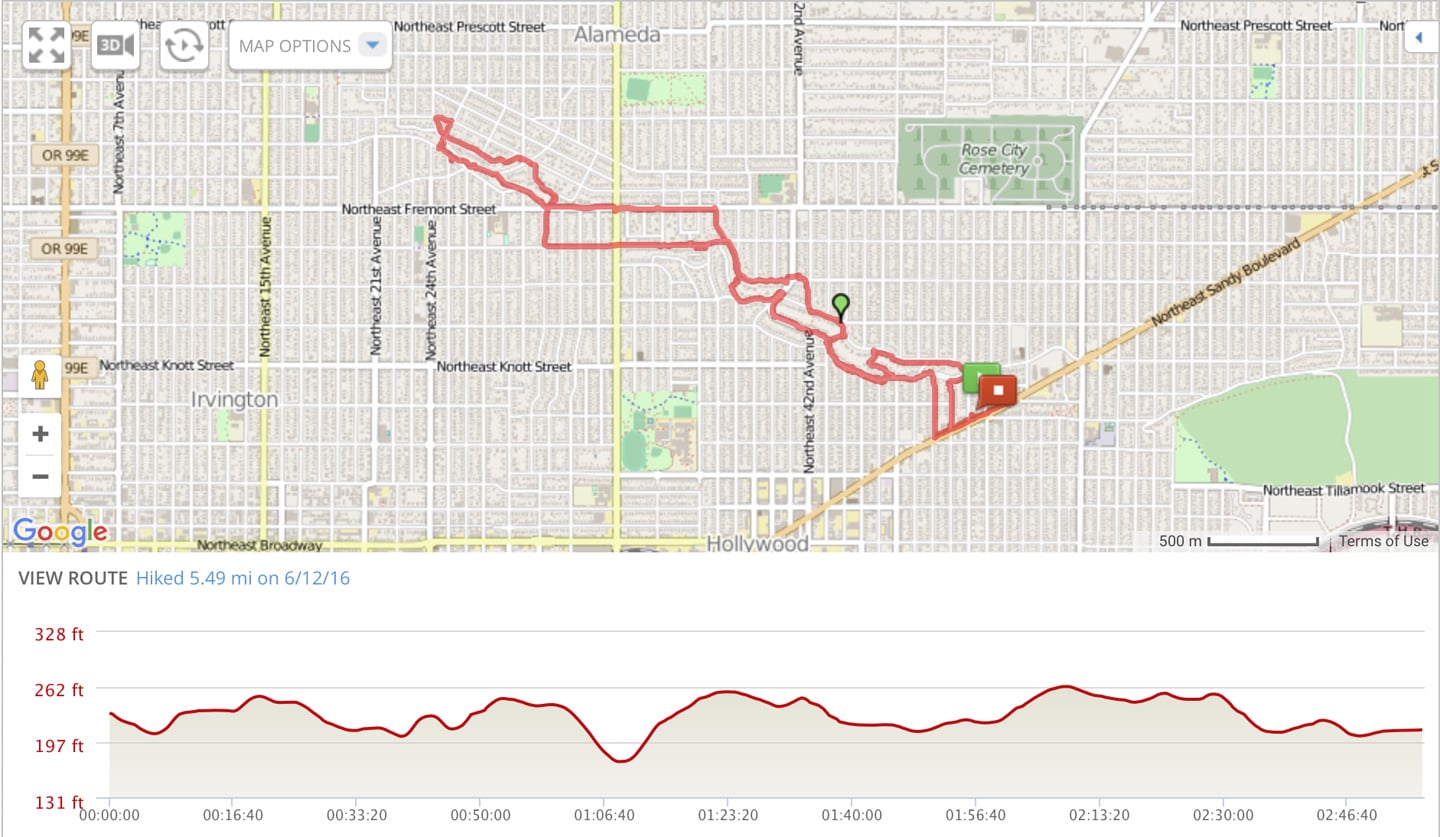 Lori finished her last day of work Thursday, so really we're just in a holding pattern waiting for baby to decide to grace us with his/her presence. Tomorrow (June 13th) is the official due date, but I've had a strange feeling all along that this kid's going to take their time.
The weather today ended up being a lot nicer than we expected, and Lori was feeling freakishly energetic for her situation. We knew that the Portland area would be crazy with over a million people visiting for Oregon's biggest event of the year–the Rose Festival–so that meant that a lot of our favorite outdoor destinations would be out of the question. Luckily, I happened upon a 2010 Oregonian article detailing 10 somewhat obscure urban walkabouts. The one we chose boasted 400 combined stair-steps scattered along a ridge cutting through the Rose City, Alameda, and Beaumont-Wilshire neighborhoods.
But first, a stop at the neighborhood bagel place — one of our go-to breakfast joints.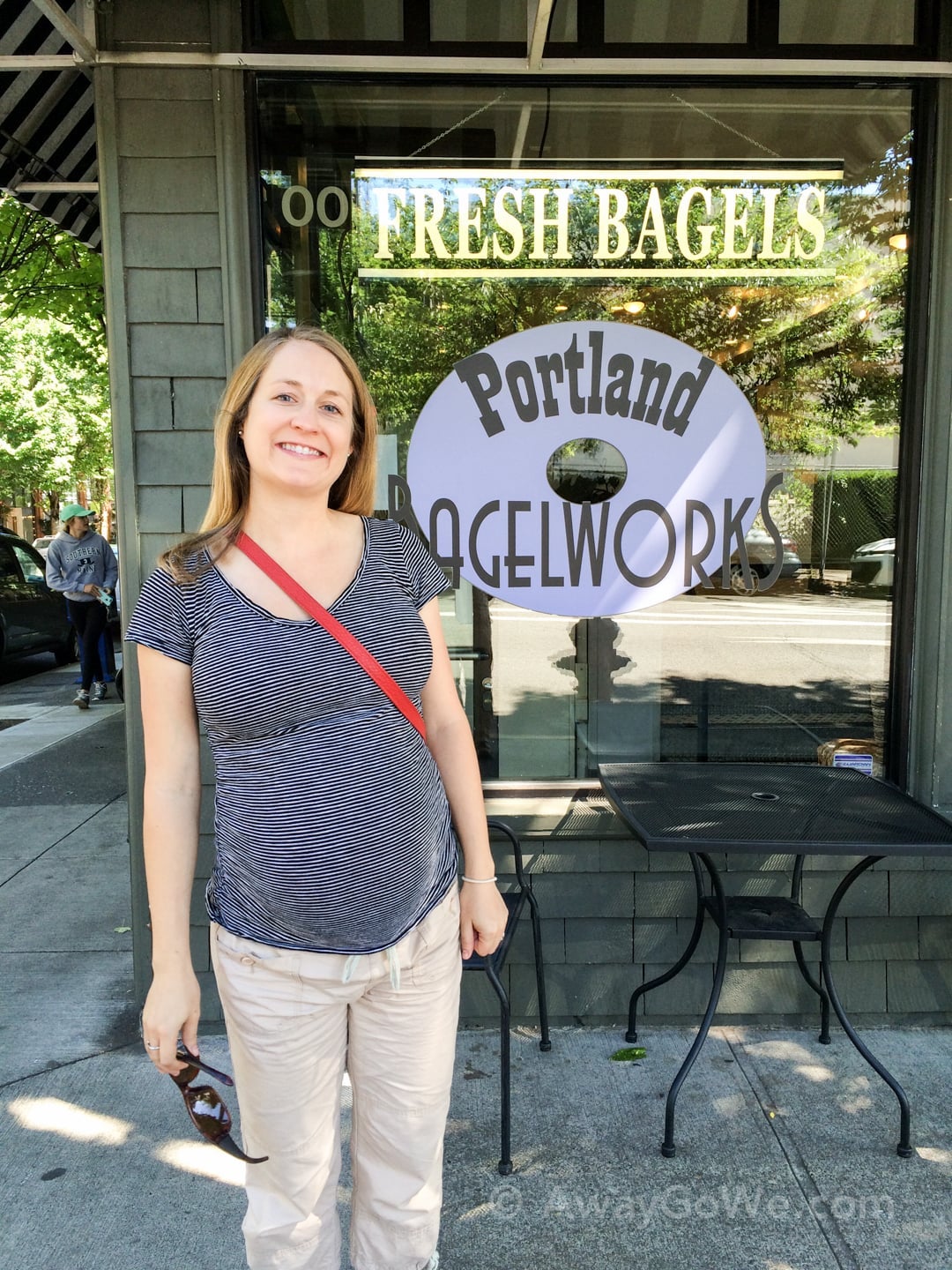 The area encompassing Alameda Ridge is a quirky enclave of historic Tudor, Spanish and contemporary style homes that deviates significantly from the grid system encompassing it, following the unique geographic contours of the ridge. As a result, several seemingly hidden public staircases have been constructed to connect the various parts of the neighborhood. It's like no other neighborhood in Portland we've been to.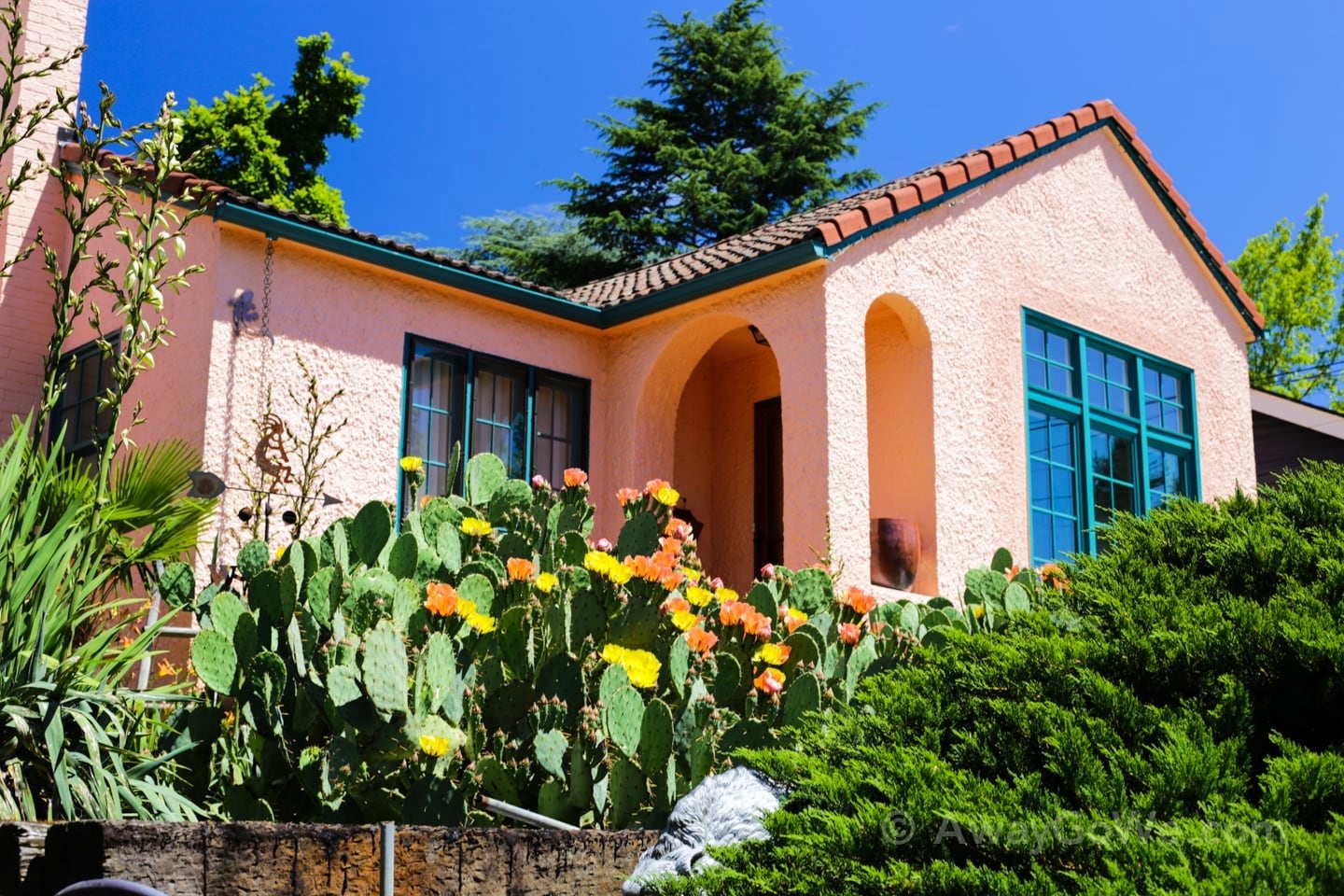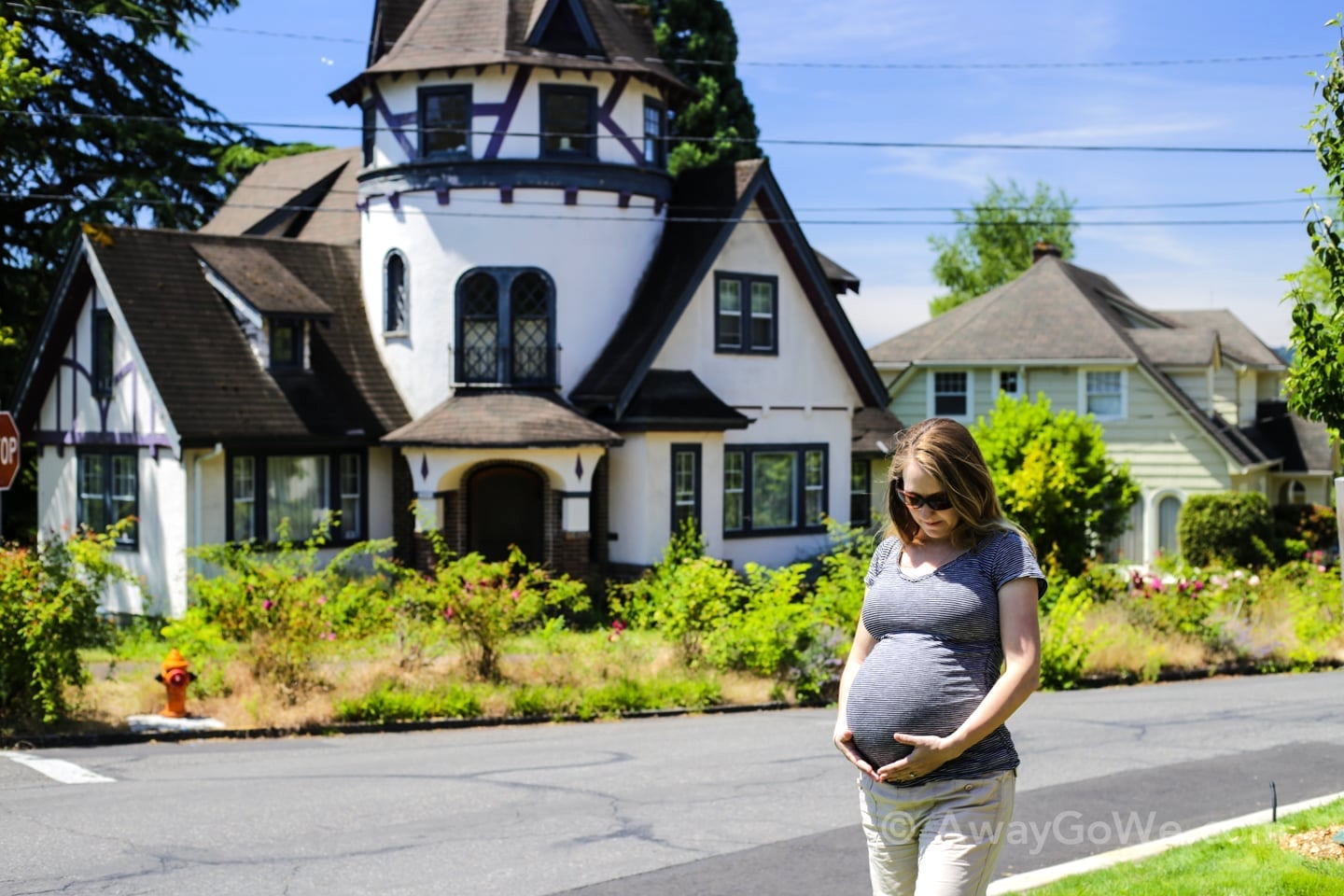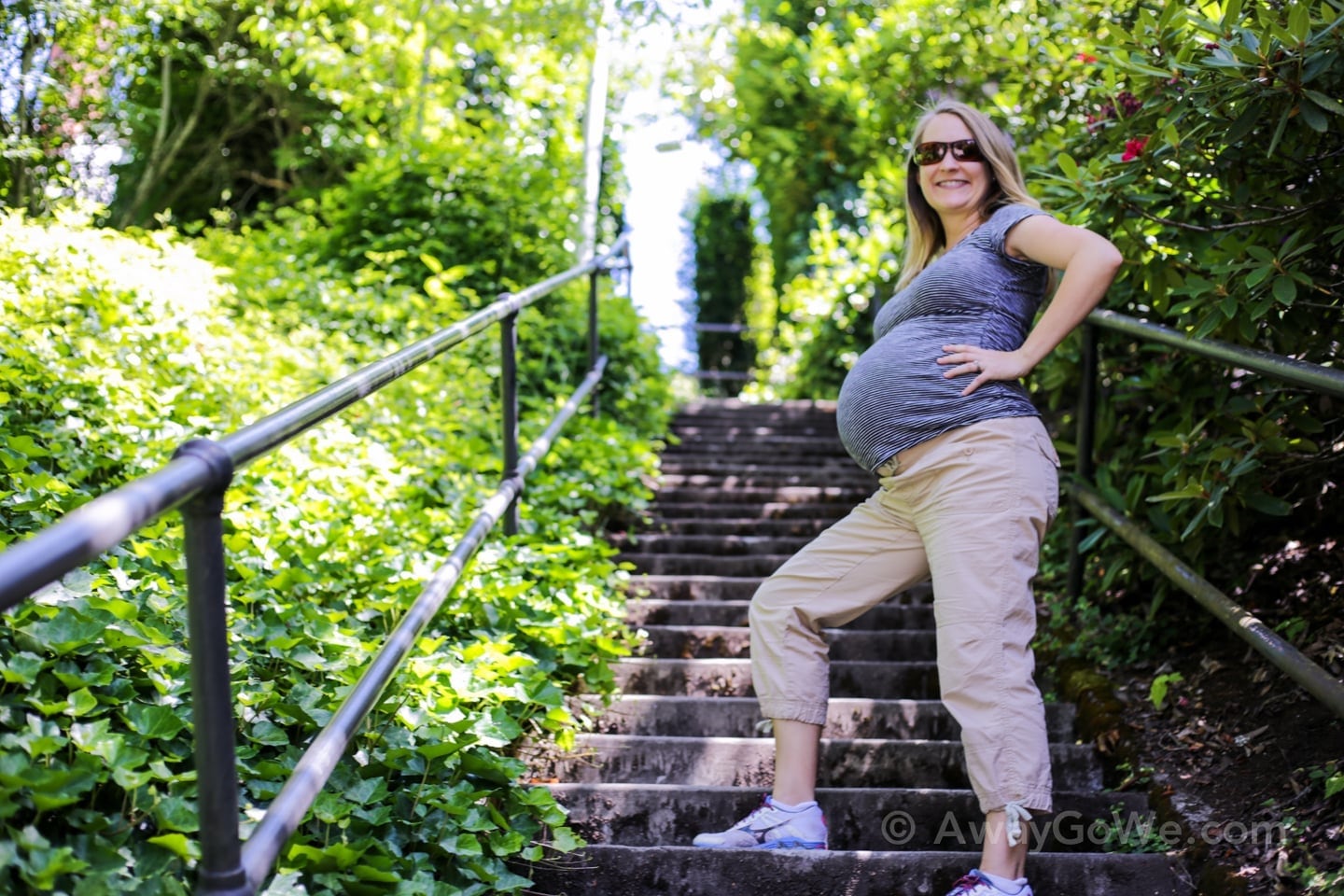 This lazy cat was barely fazed by the squirrel only a couple of feet away. Apparently, it had far better things to do with its time than chase the nutty little rodent around, and it showed.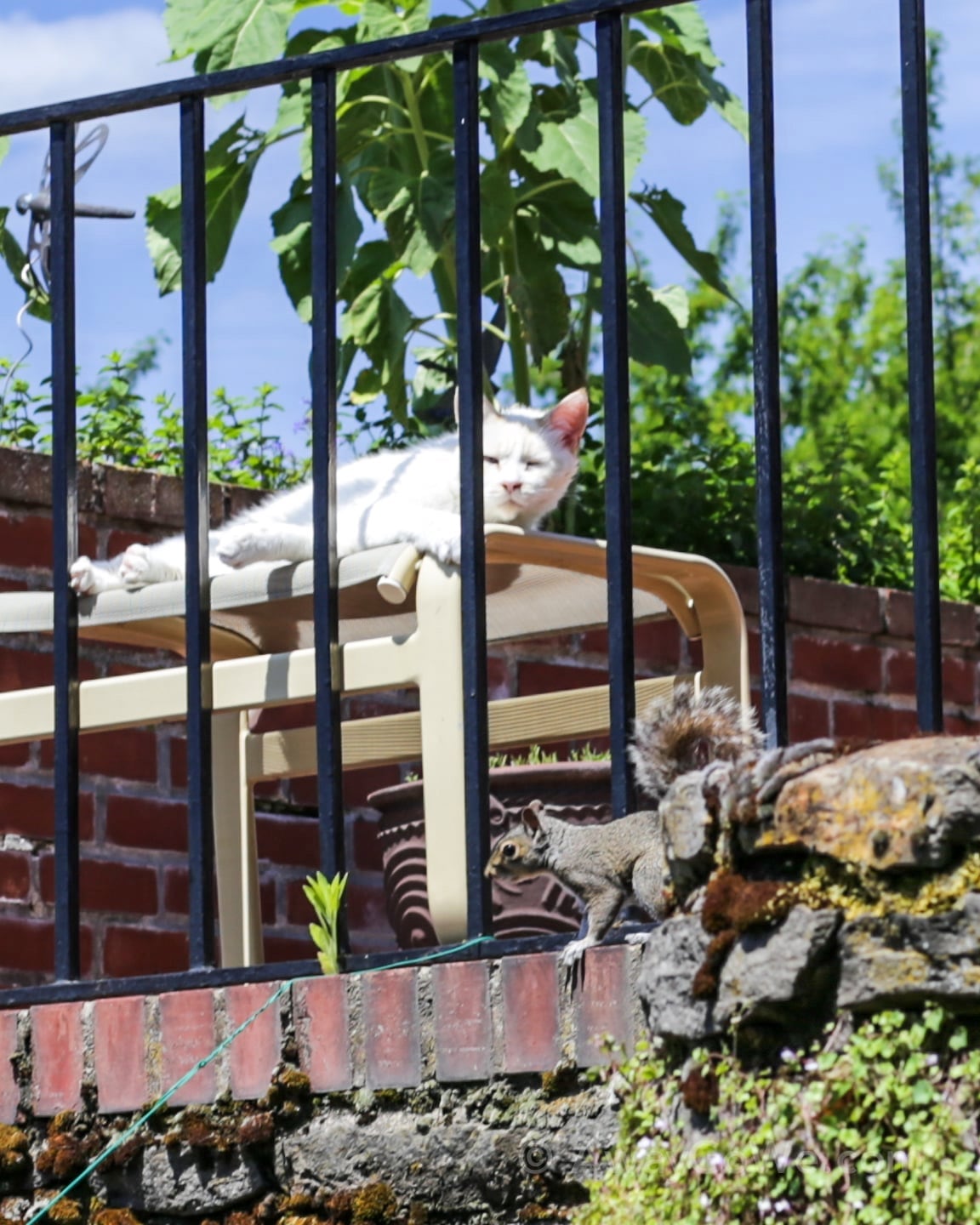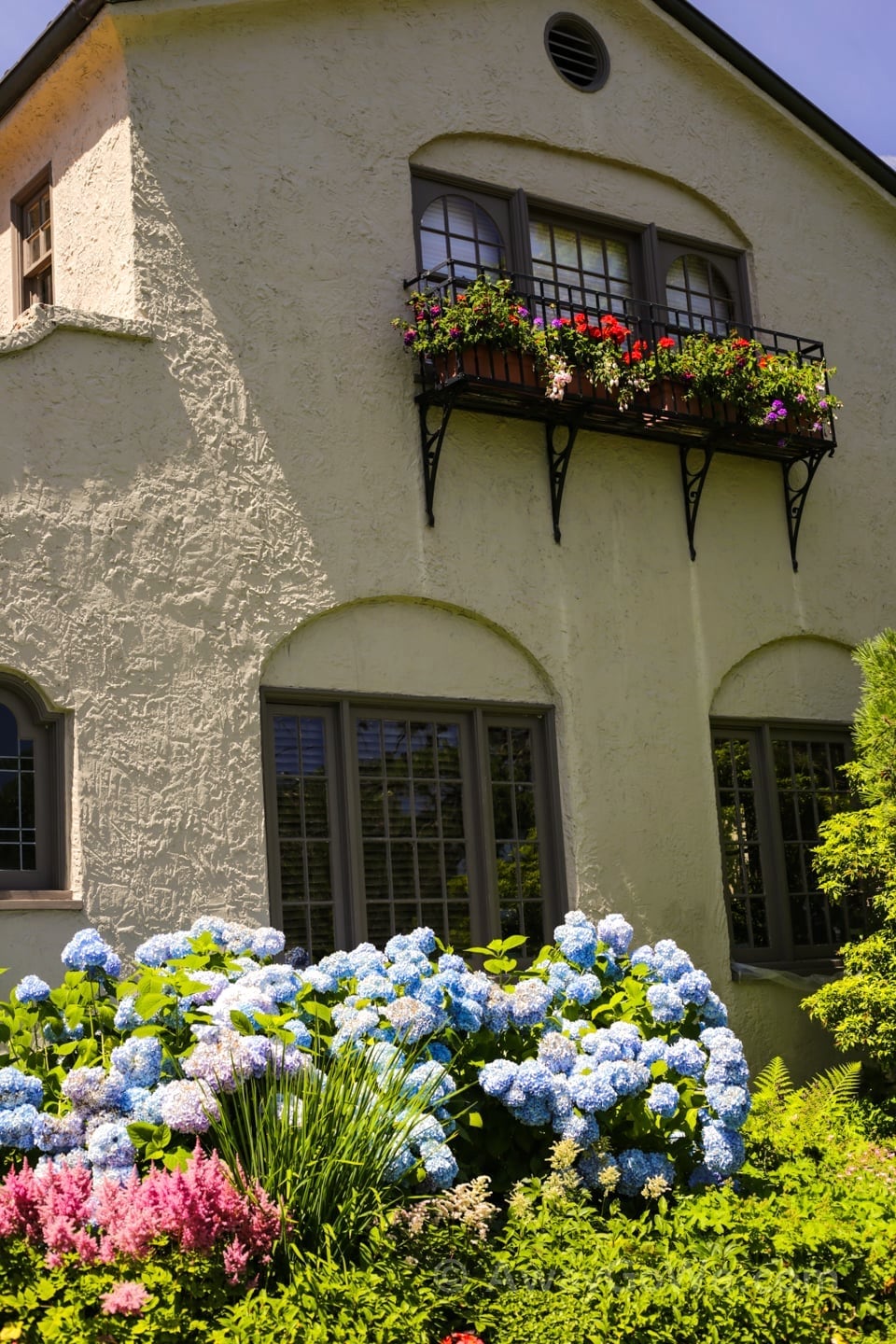 So, yeah, Lori proved she can still knock out five miles at full-term. But that doesn't mean that nature doesn't call every 5-10 minutes. Luckily, there's a lot of renovation going on in these here parts–and where's there's construction, there are Honey Buckets!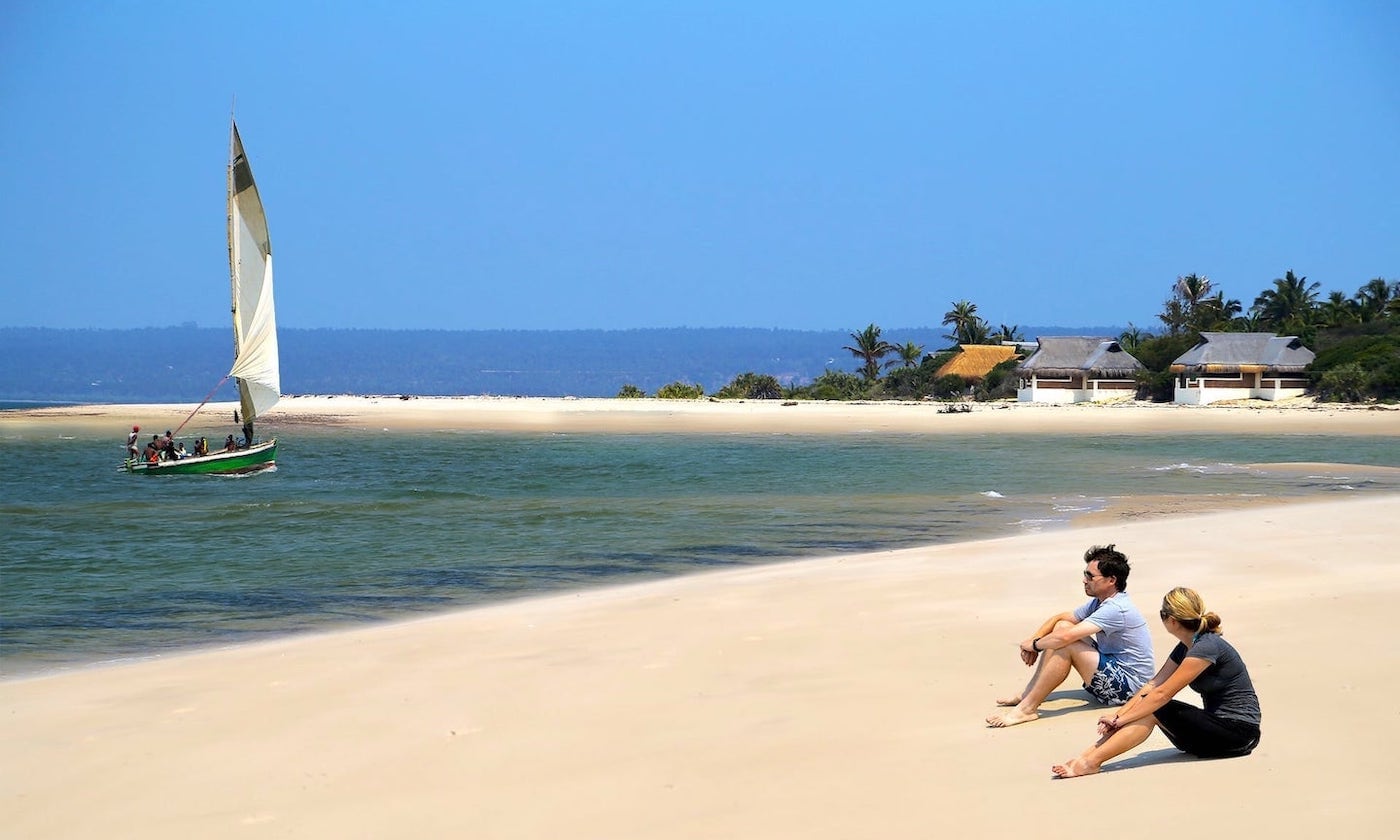 ** Don't Miss the Boat **
Stay up-to-date on new blog posts by signing up for an email alert.
No spam, ever!
For more information on how we use your data, see our privacy policy. Unsubscribe at any time with one click.
Out of the six or seven that we spotted along the route, we utilized three or four, which isn't bad for a prego on a three-hour hike.
In addition to port-a-potties, we also spotted several of these "Little Free Libraries."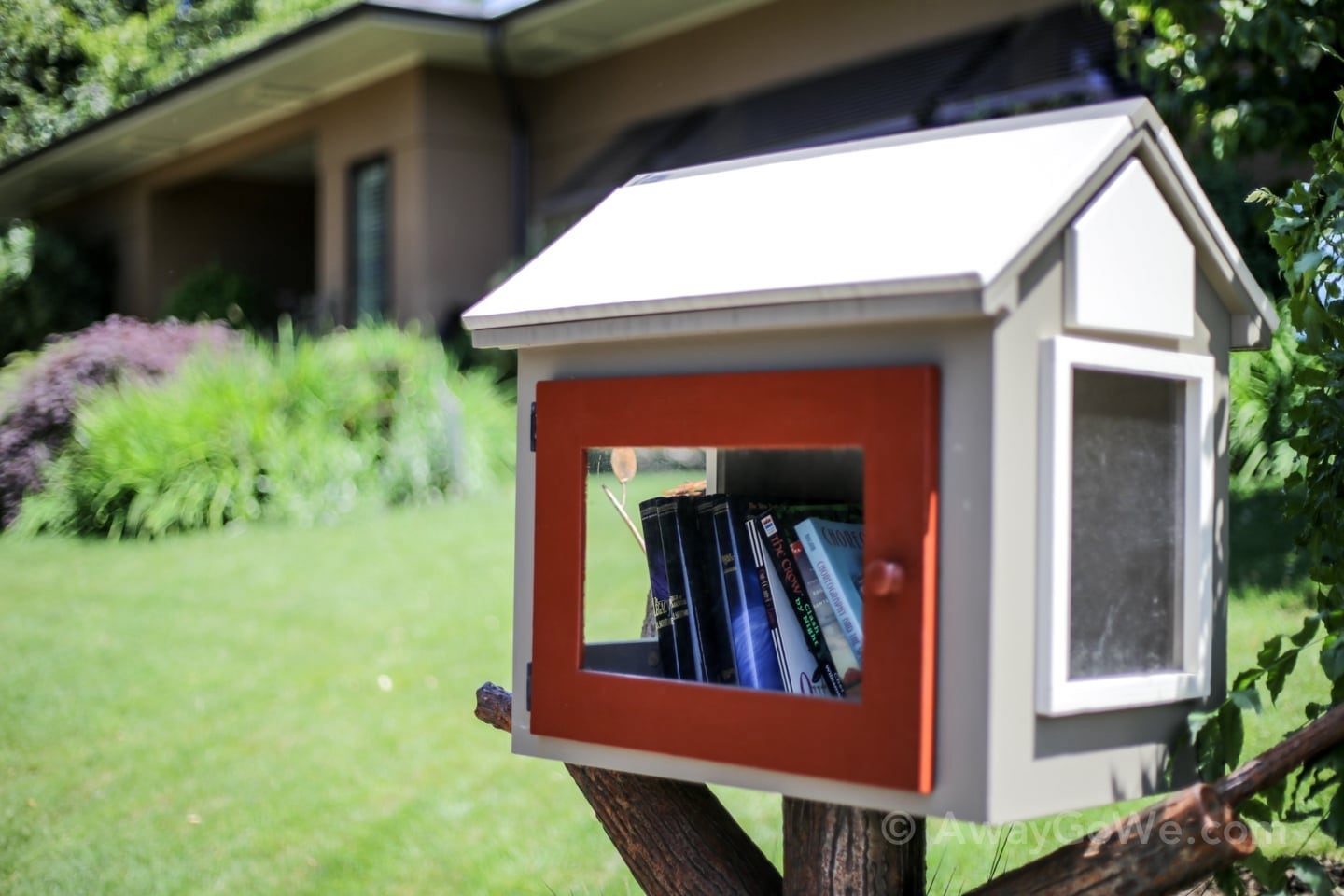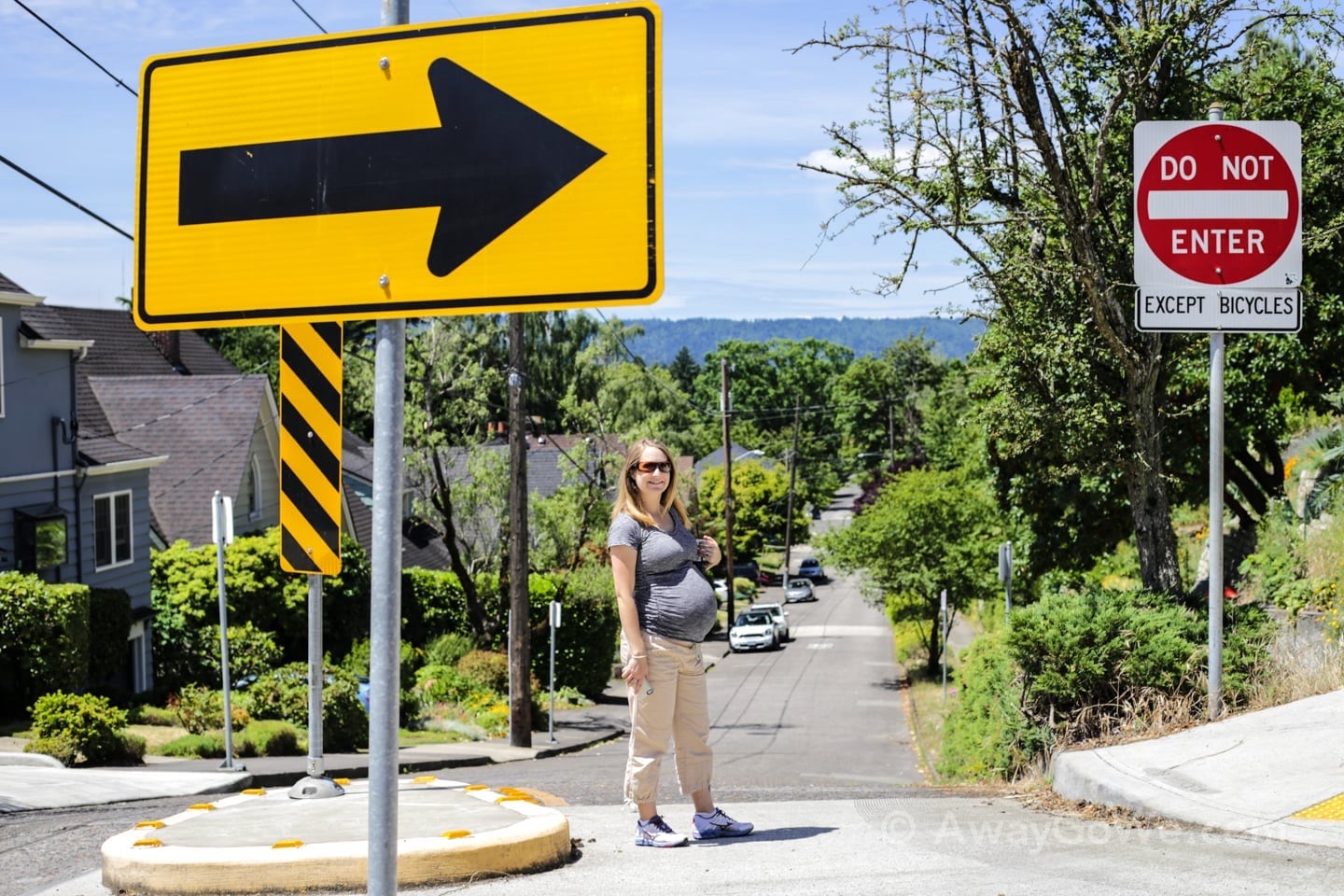 Bamboo stands were a common feature along the various concrete staircases.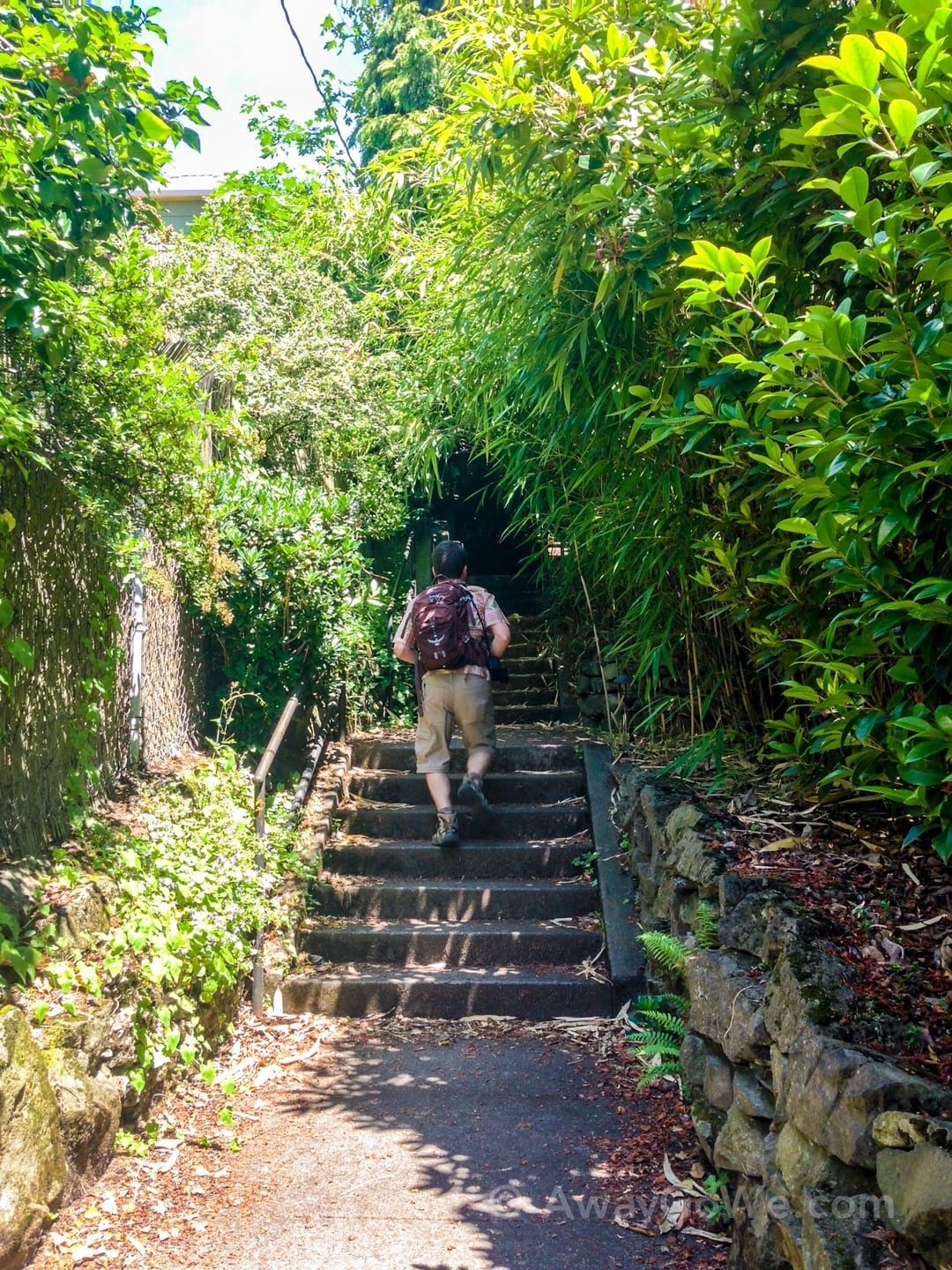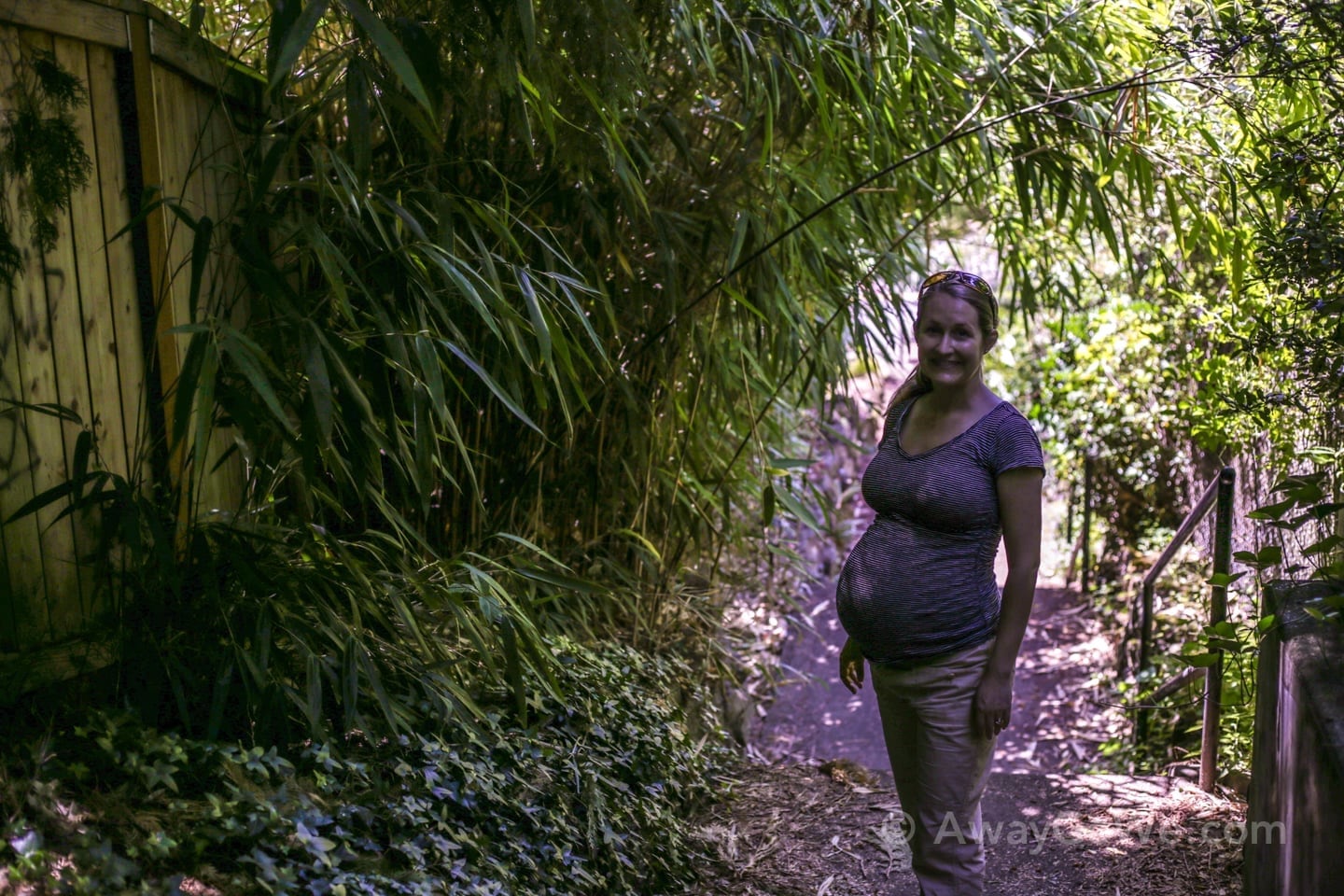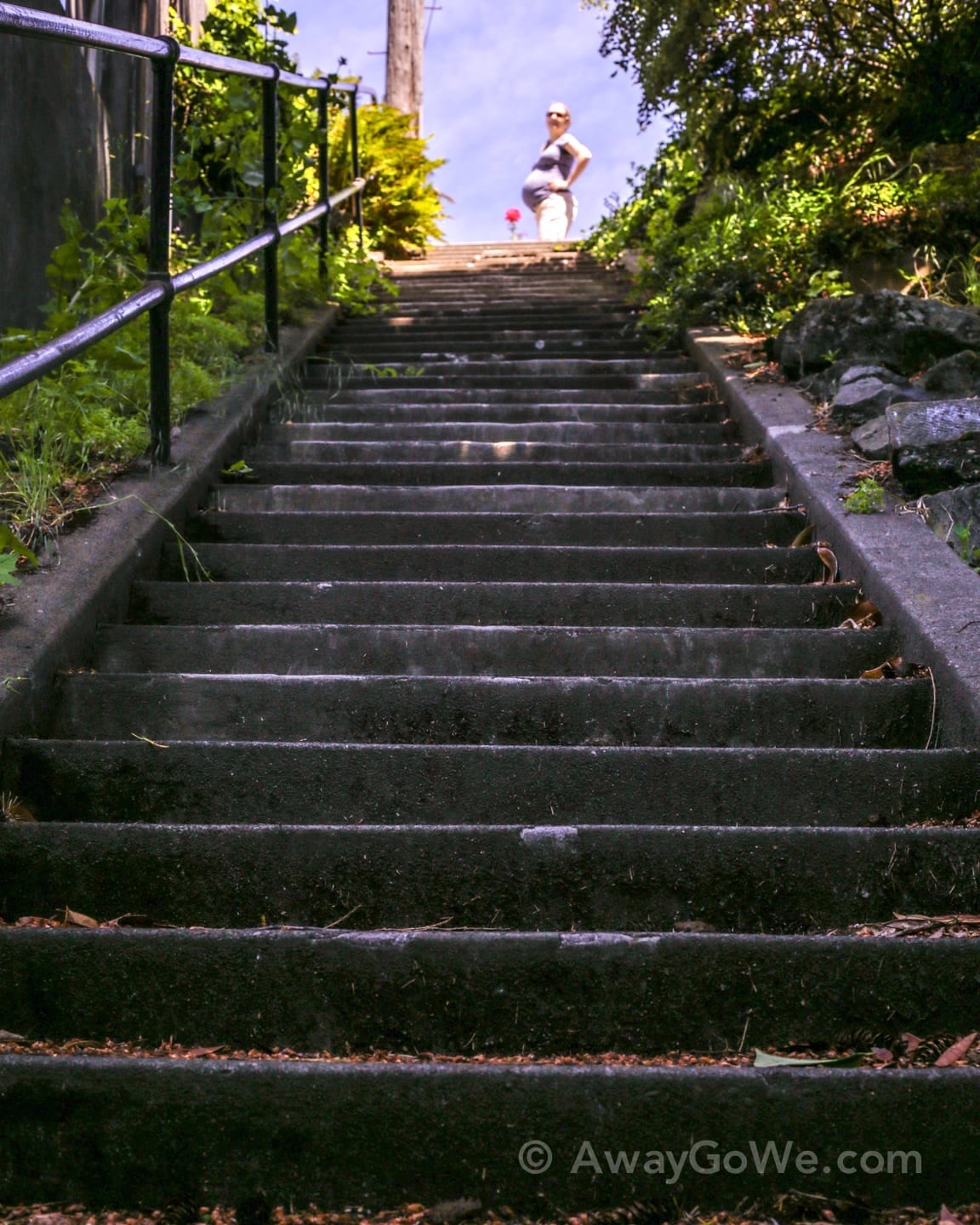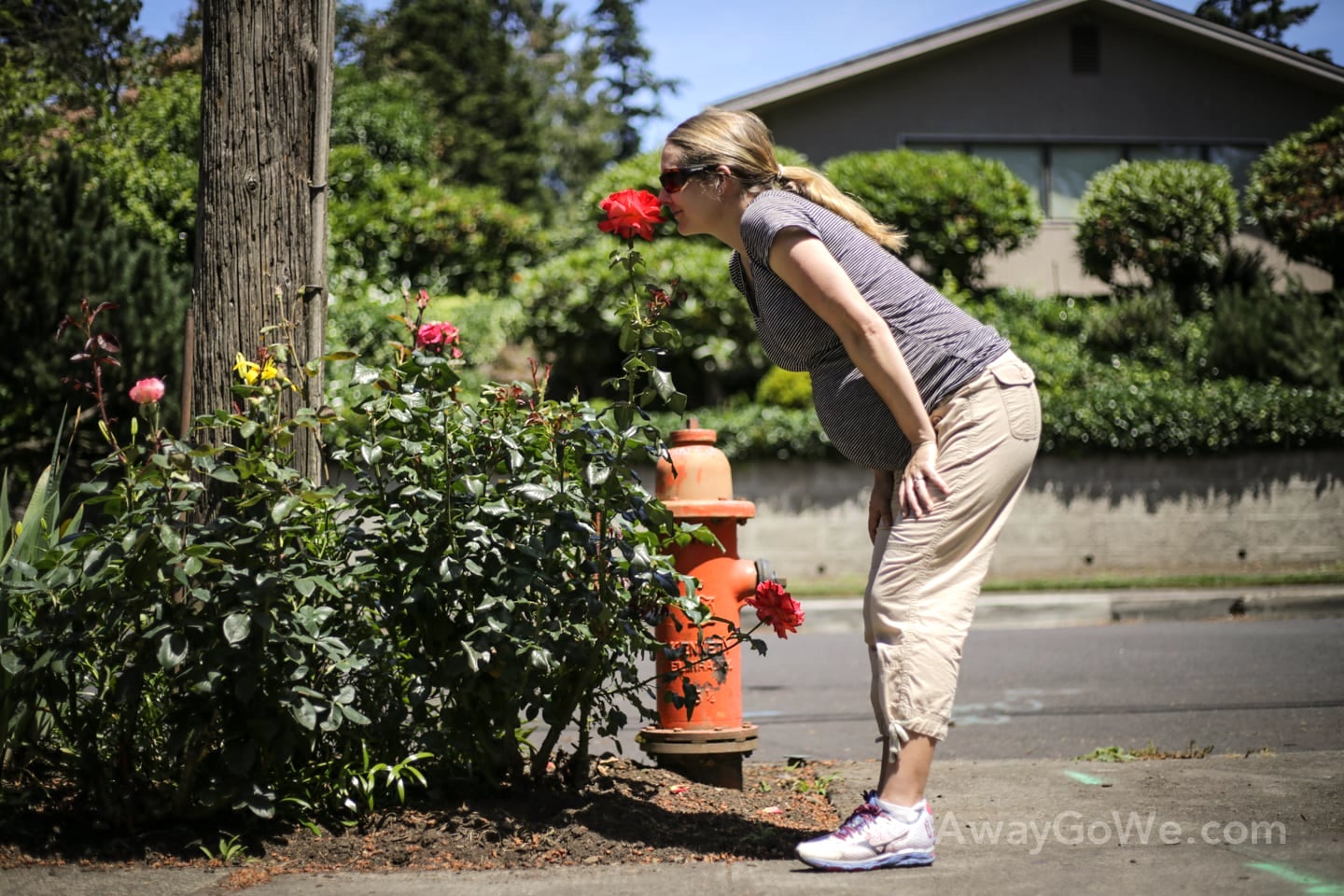 Another Honey Bucket to the rescue!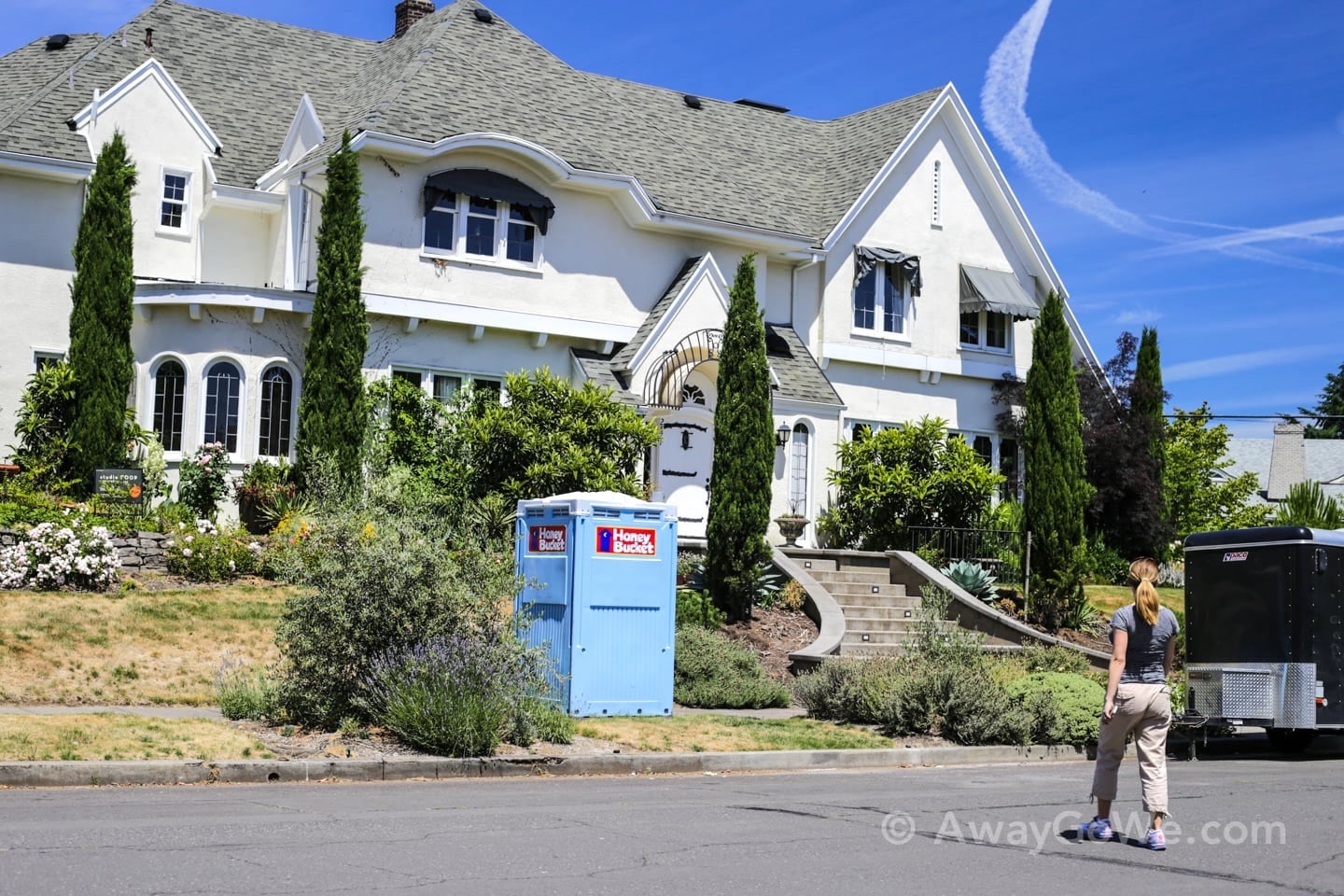 Or at least we thought. Lori was very surprised to find that this one was already occupied when she approached it and knocked on the door. Apparently we weren't the only ones in the neighborhood with the idea.
More stairs!
---
Dave's Recommended Travel Gear of the Week:
Backpacker Gear — World Travel Adapter Kit by Ceptics — Amazon: $34.99 $29.99
Photo Gear — Panasonic Lumix ZS60K — Amazon: $399.99 $297.99
Baby Gear — Ergobaby Omni 360 w/Cool Air Mesh — Amazon: $180 $139.81
Prices current as of 15 February 2020. View past weeks.
---
And a park bench on the landing.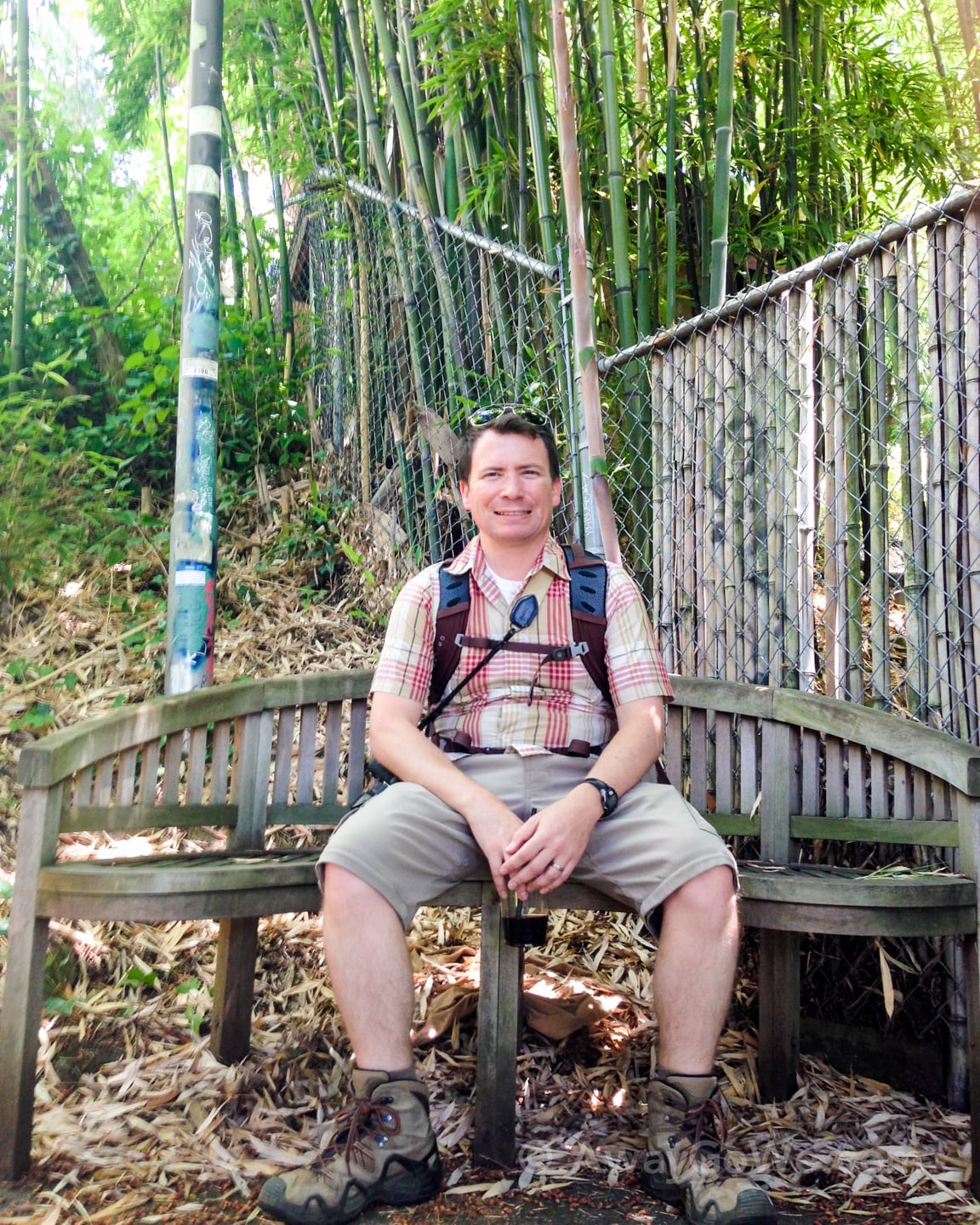 Hidden mysteries beyond the fence.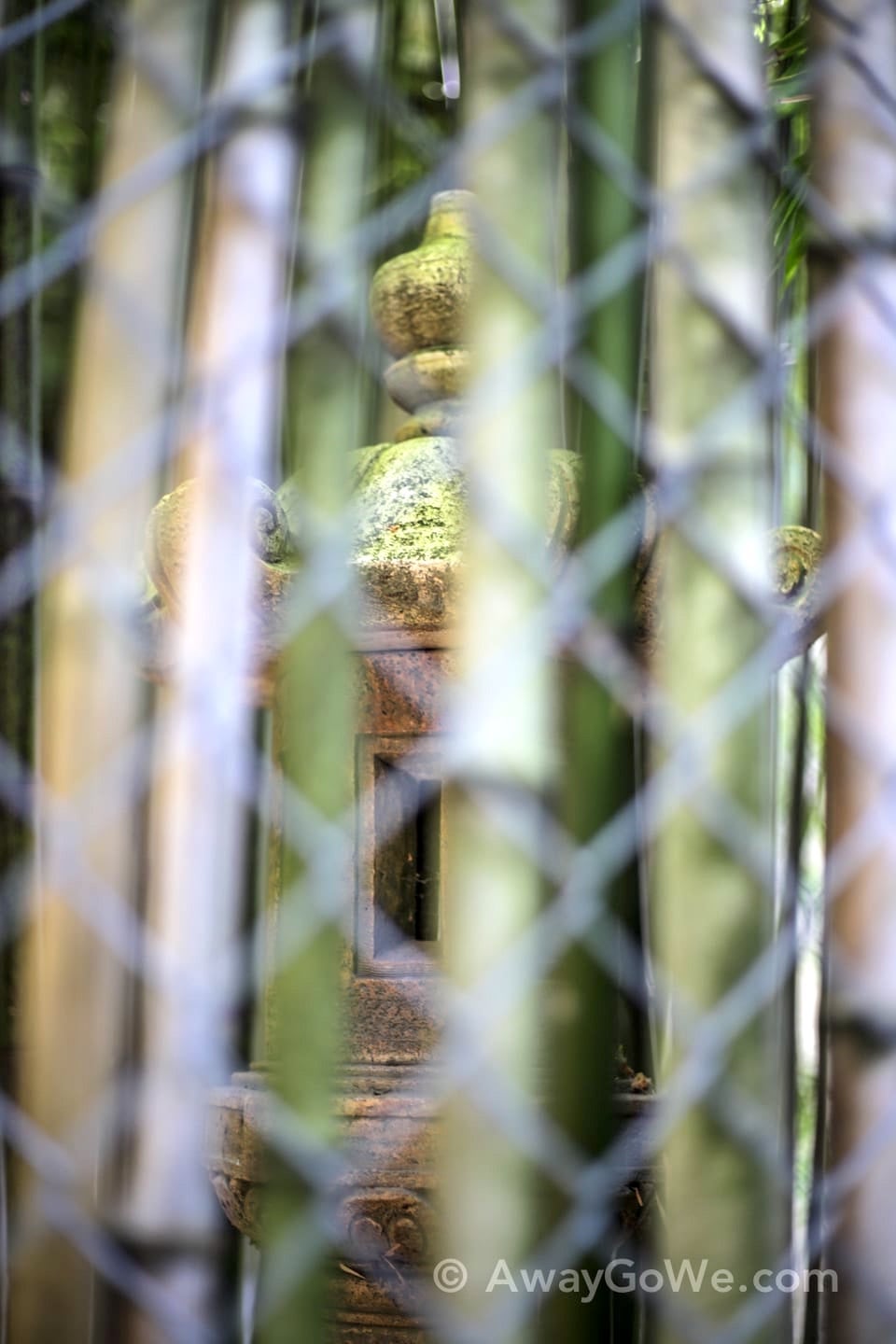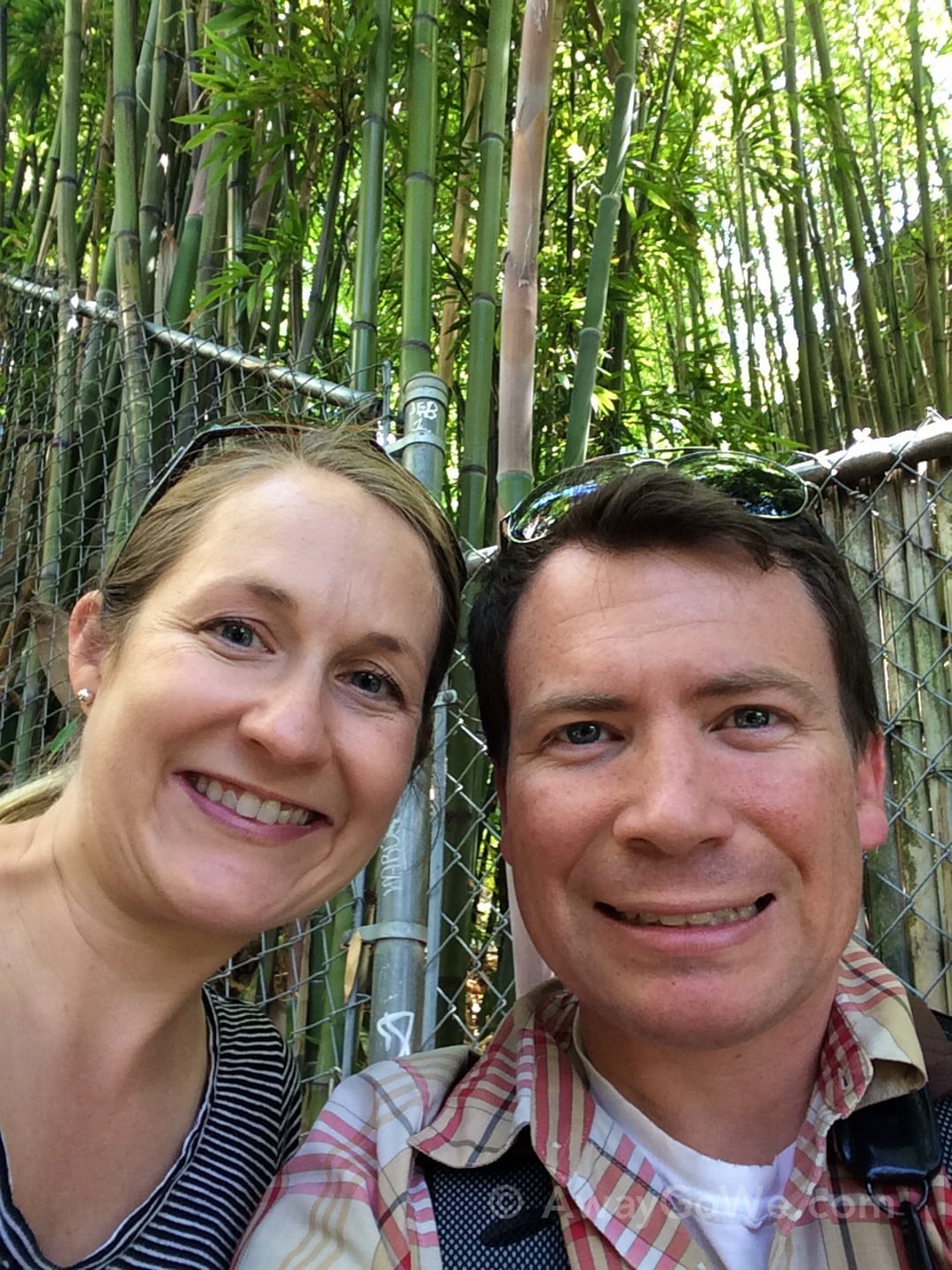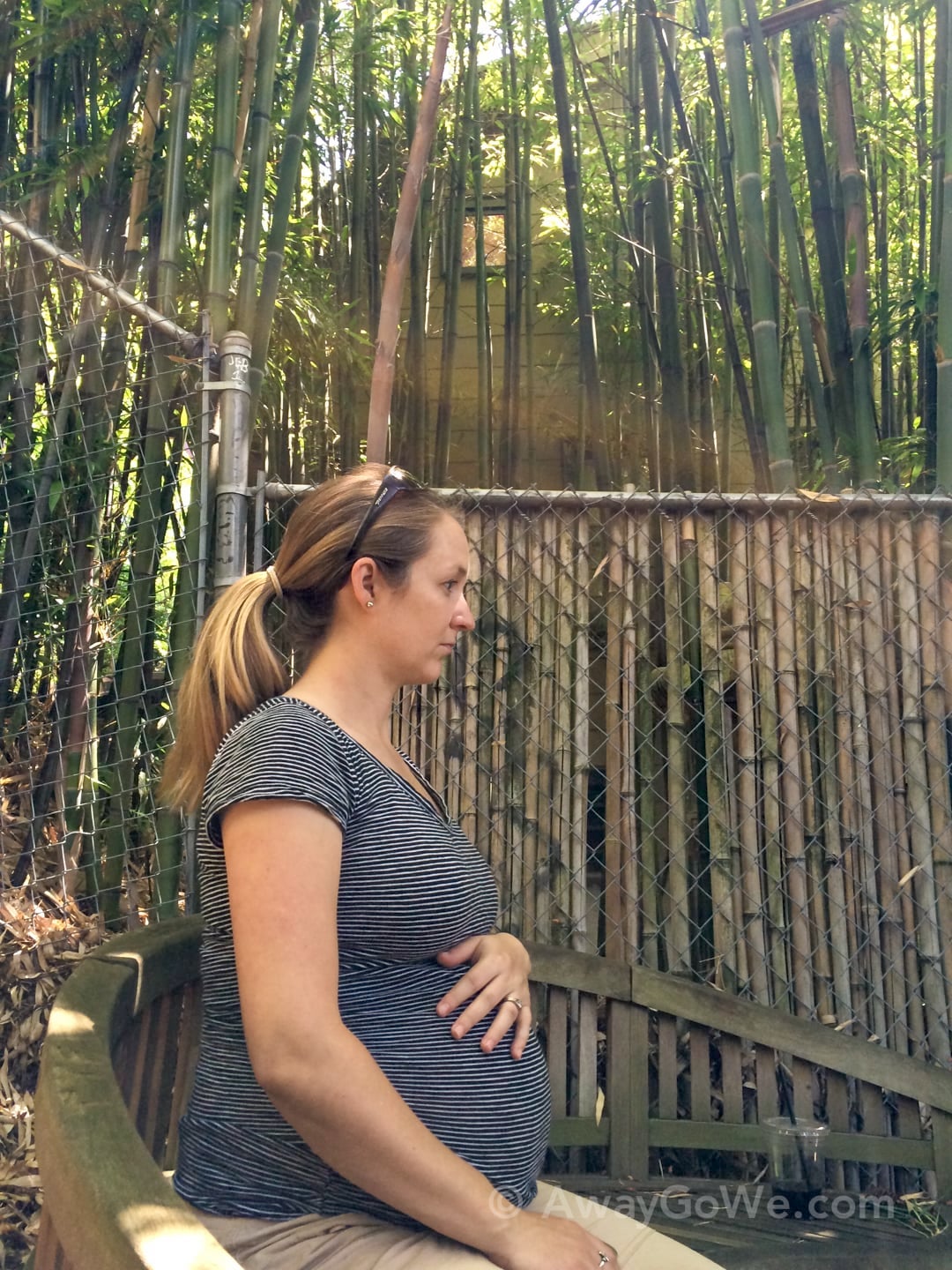 Kicking Baby, Tired Mama.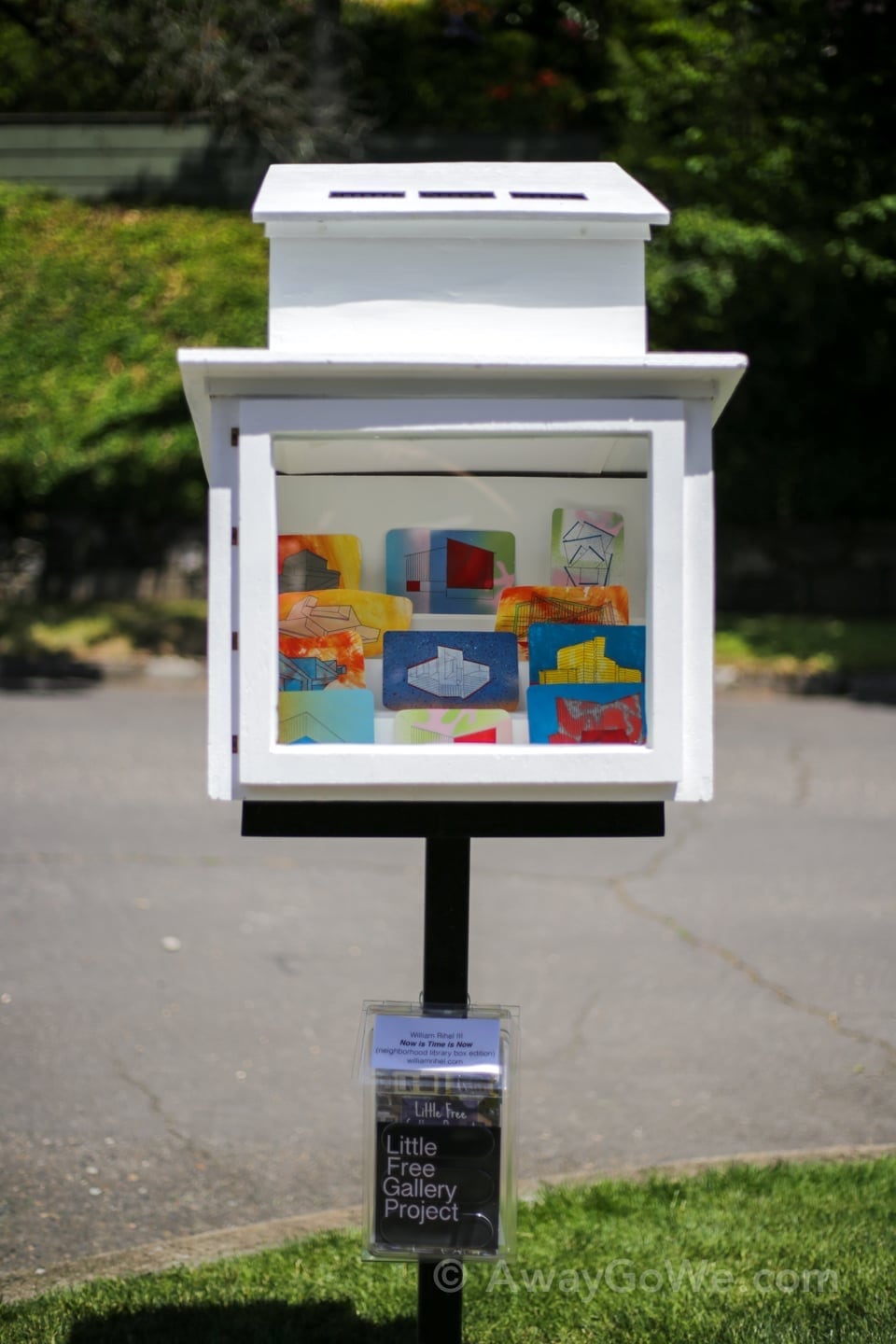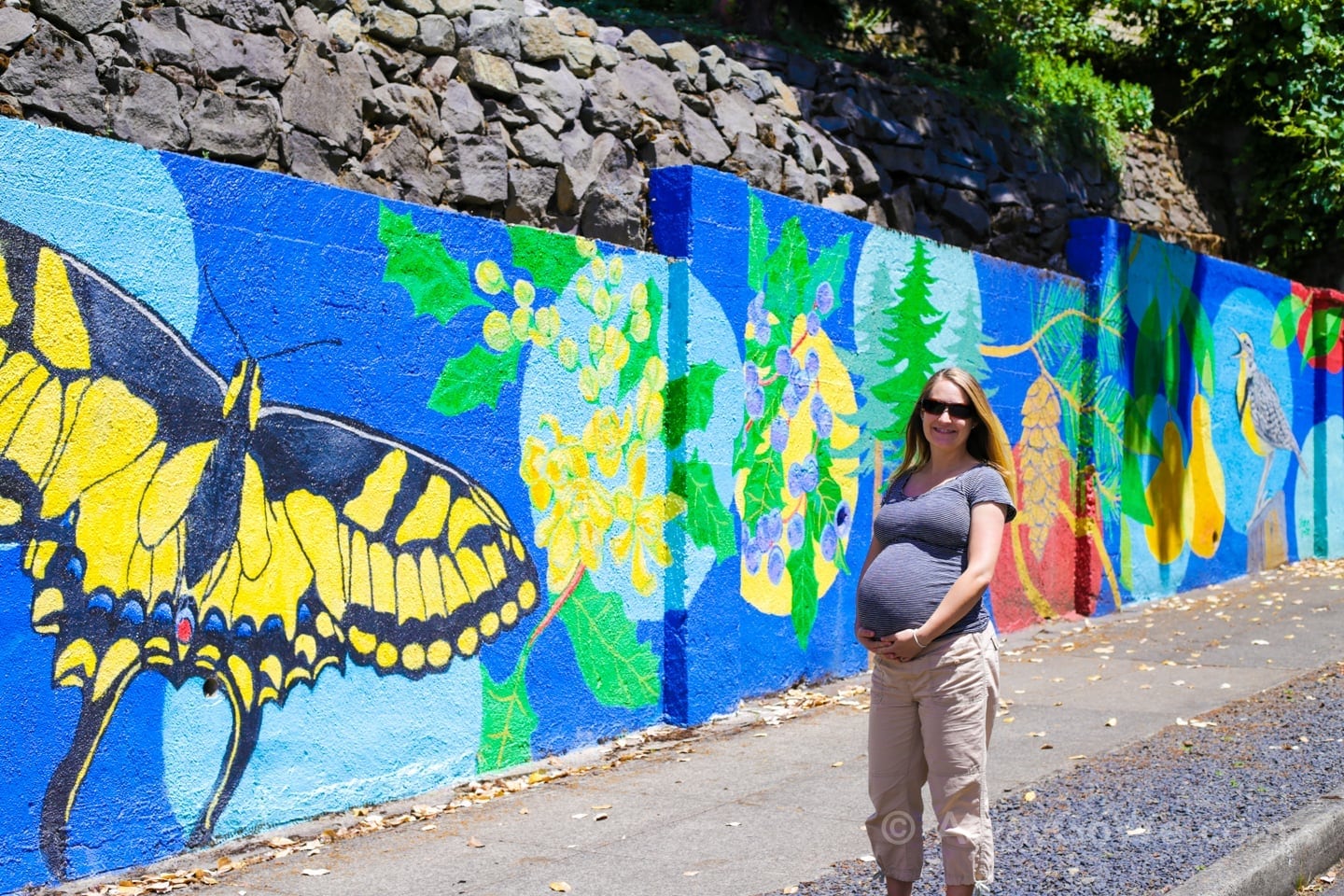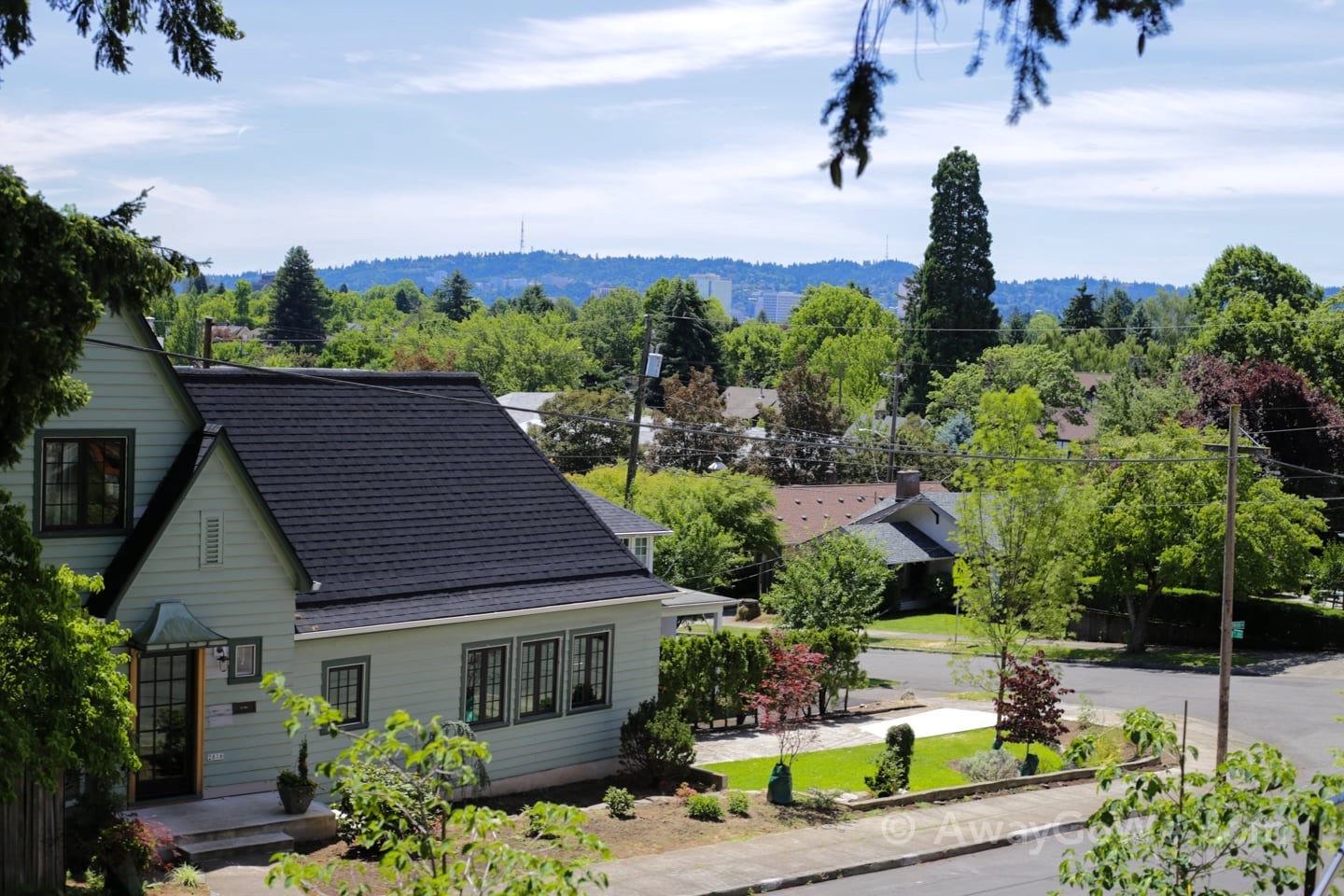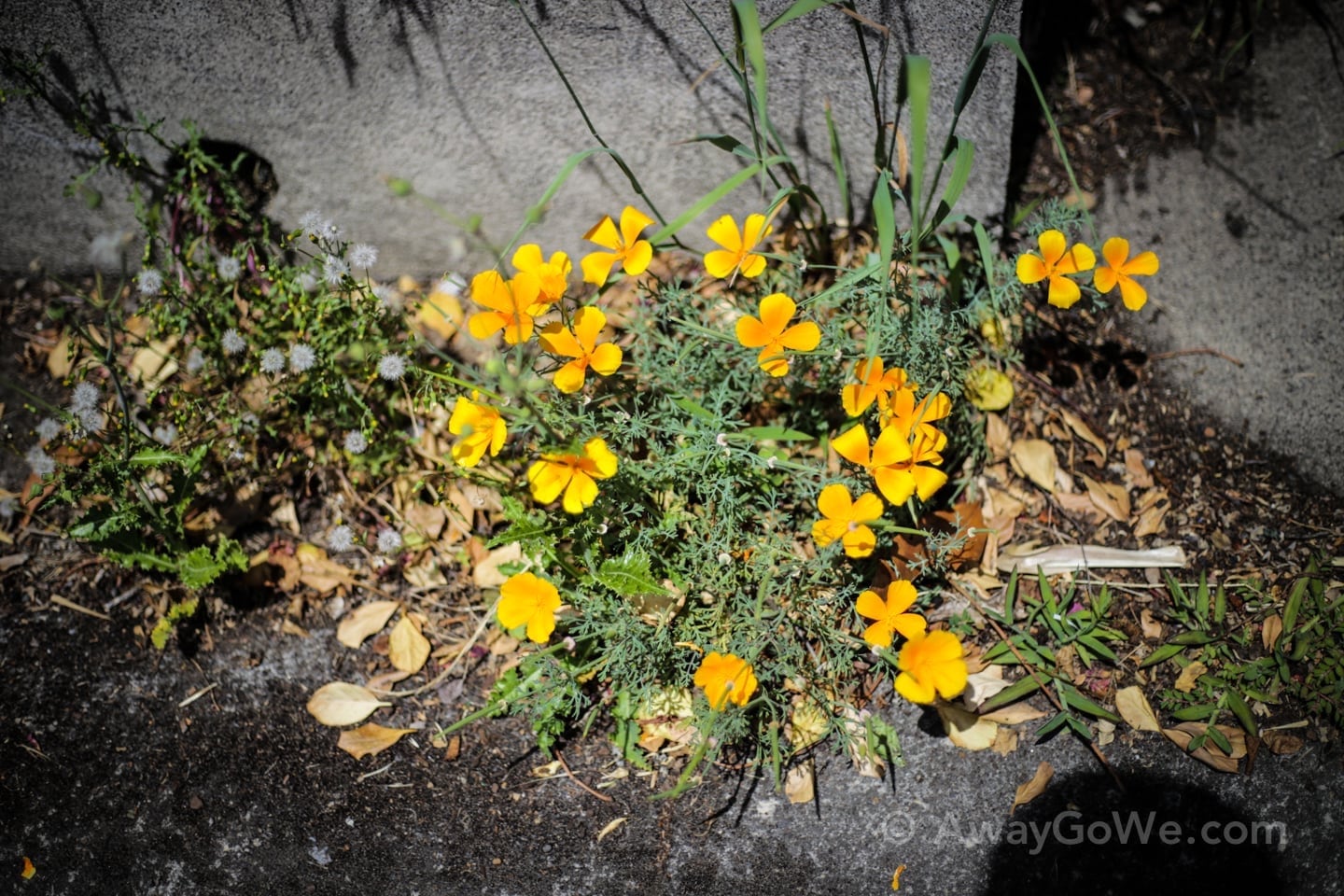 Tibetan prayer flags in a tree.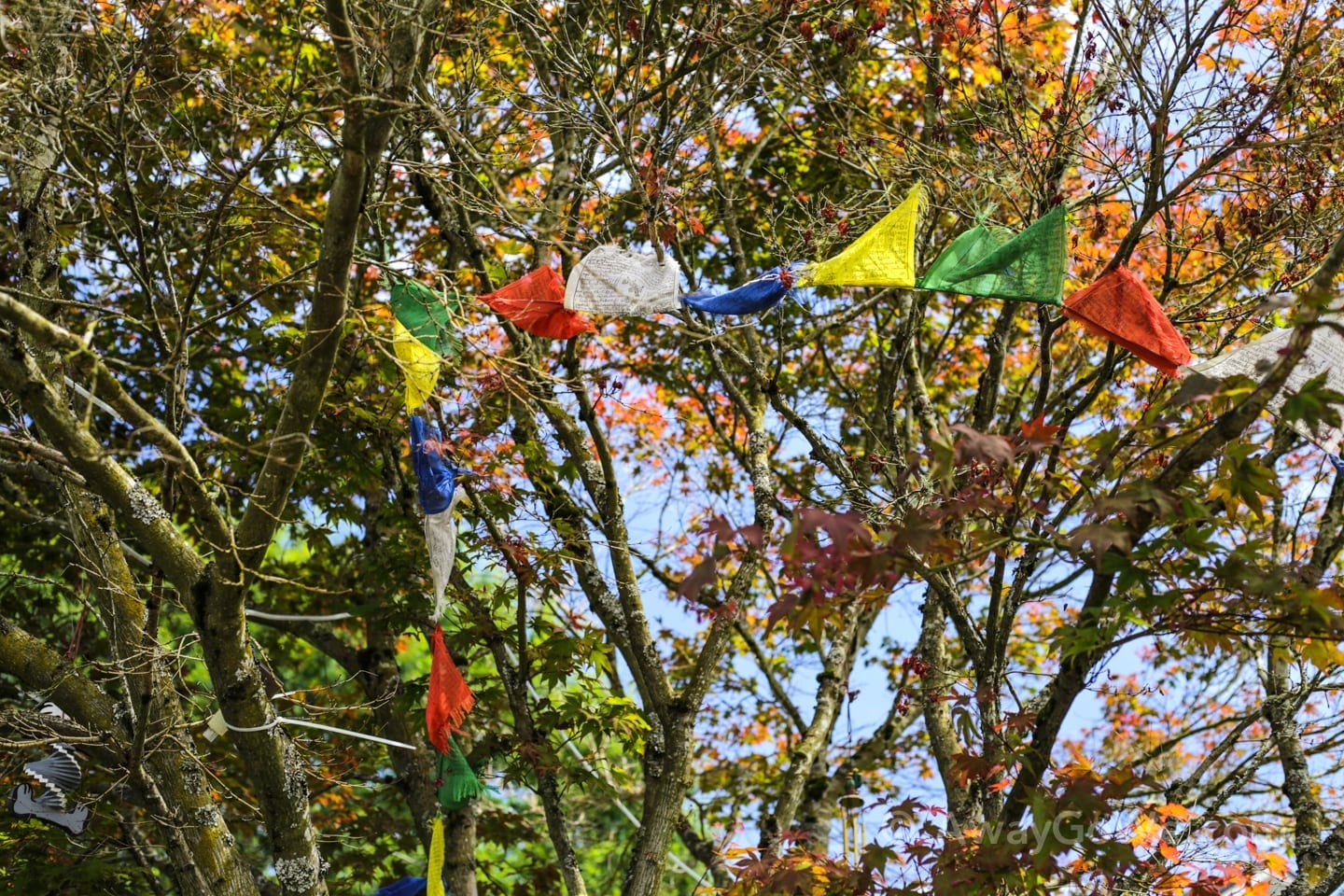 Going solar.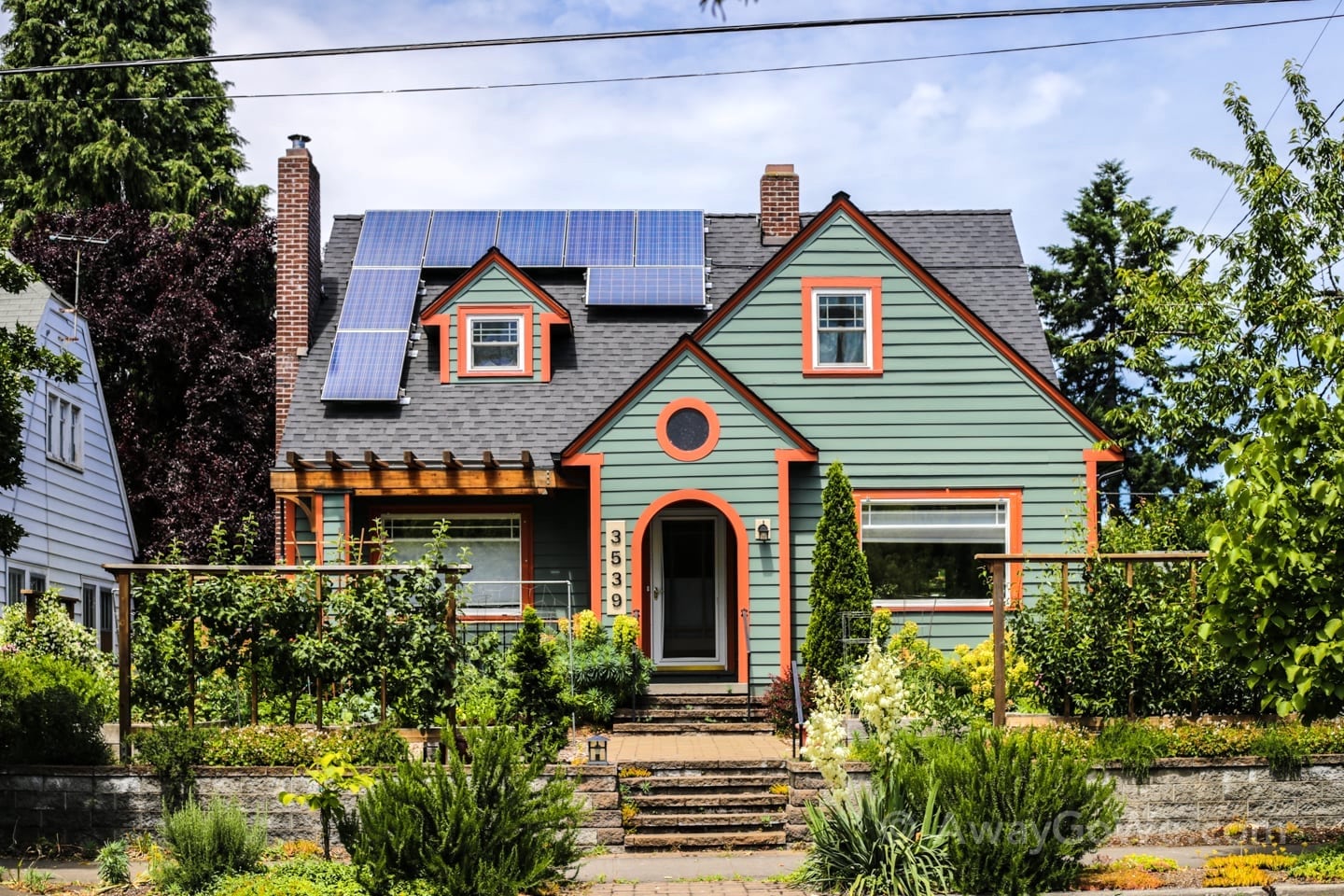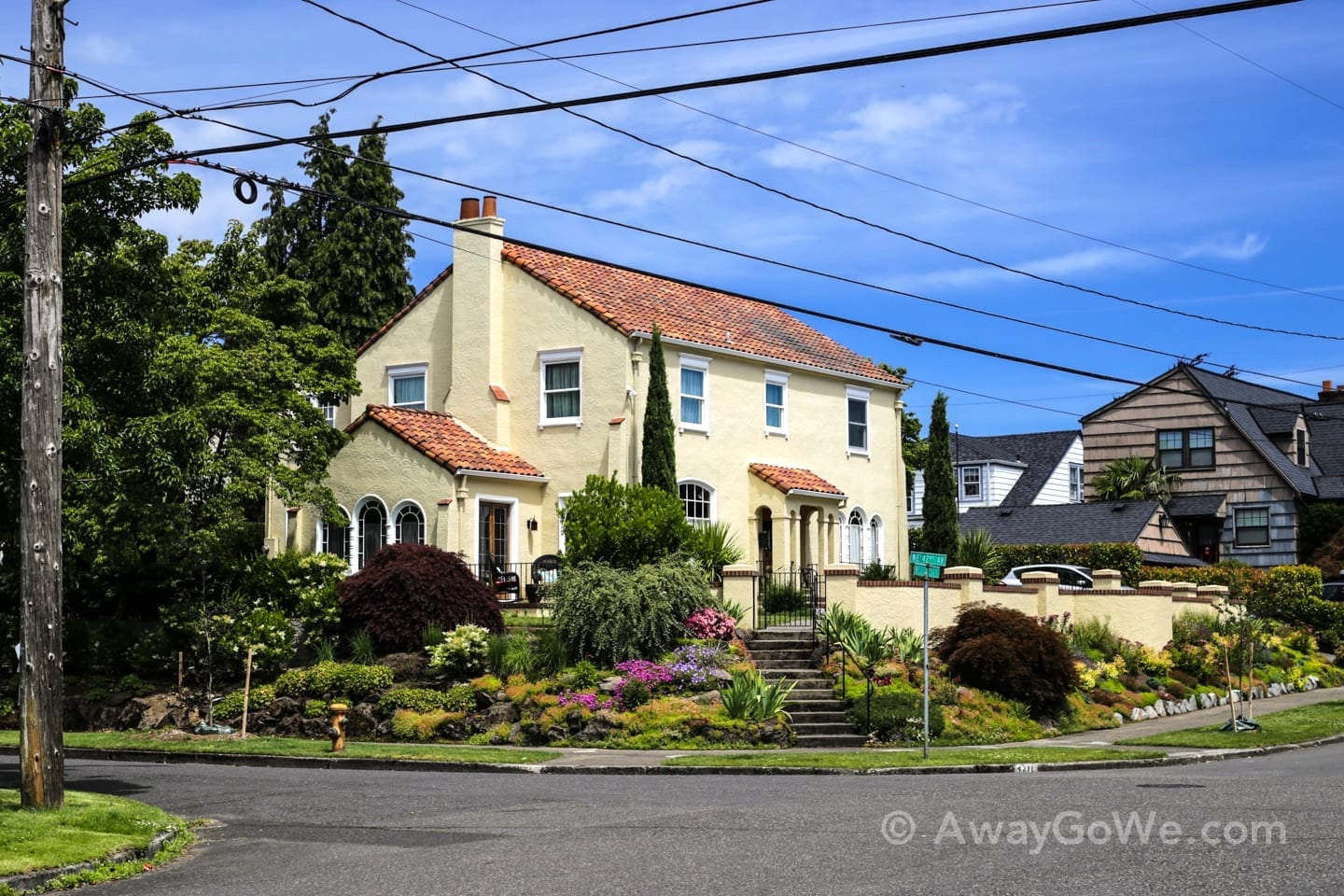 Anyone home?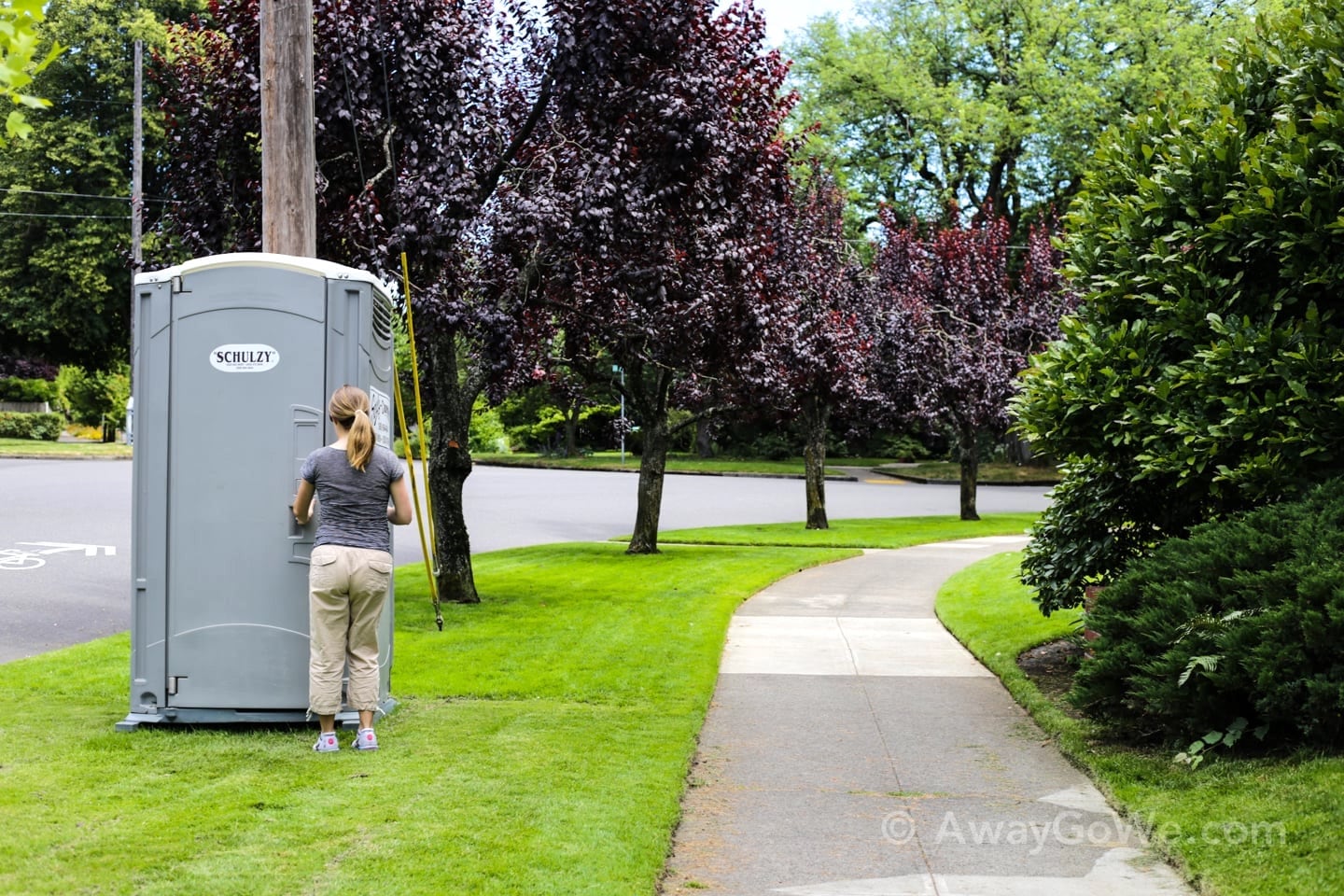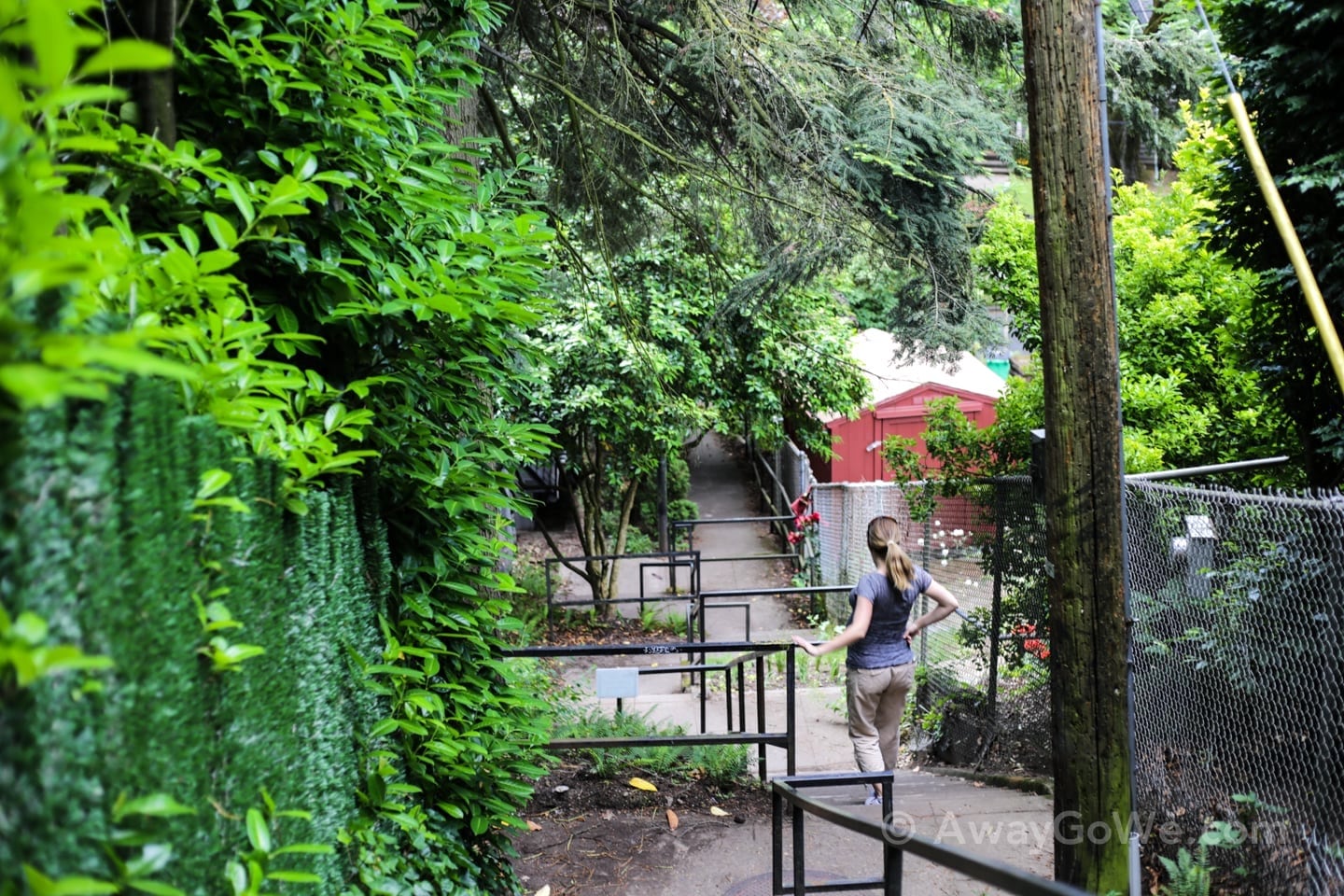 After three hours, 5.5 miles, and of course, some 400 stairs, we make it back to the beginning–NE Sandy Blvd. Our reward? Laurelwood Public House & Brewery!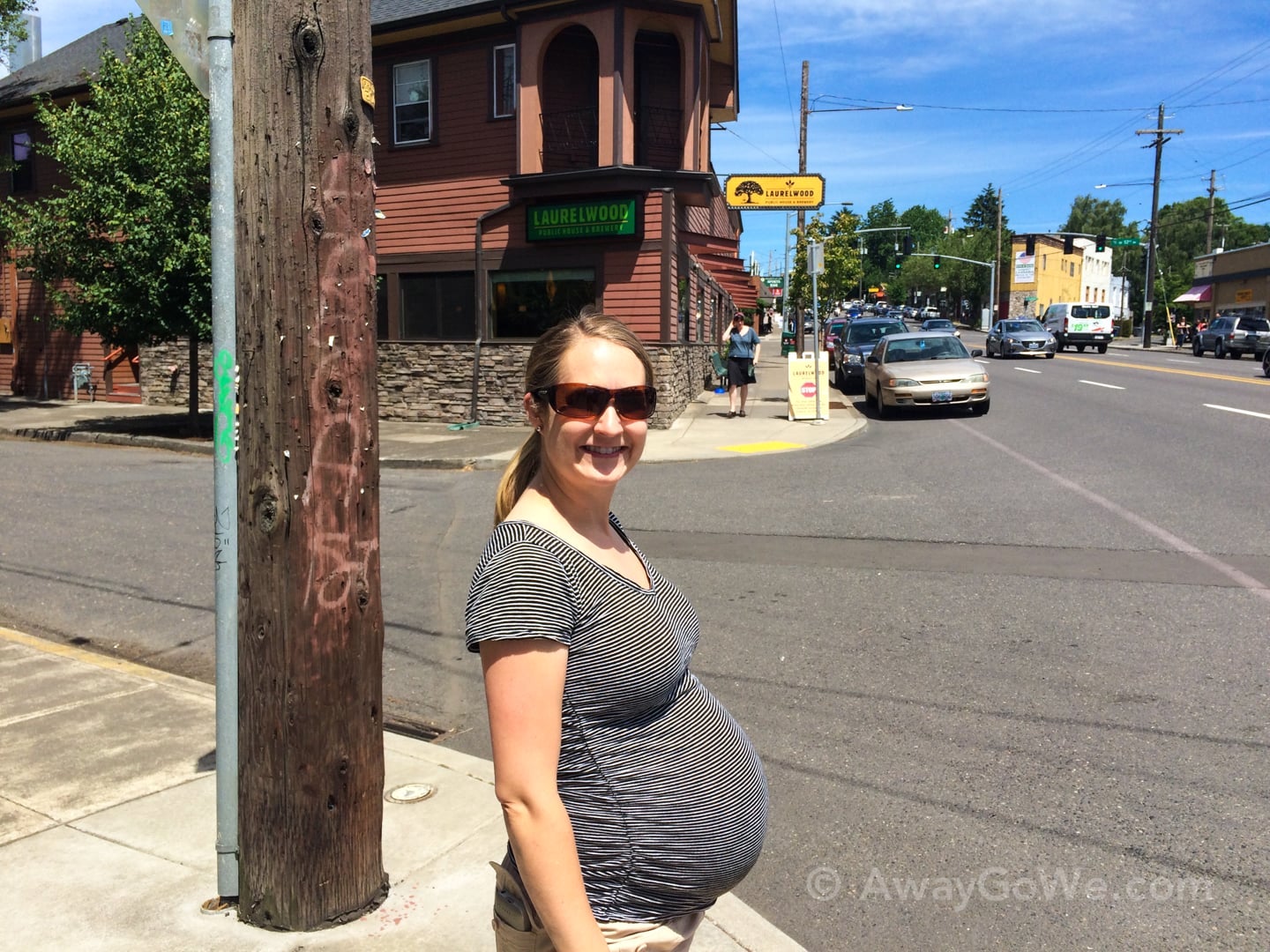 Healthy lettuce wrap for the Missus: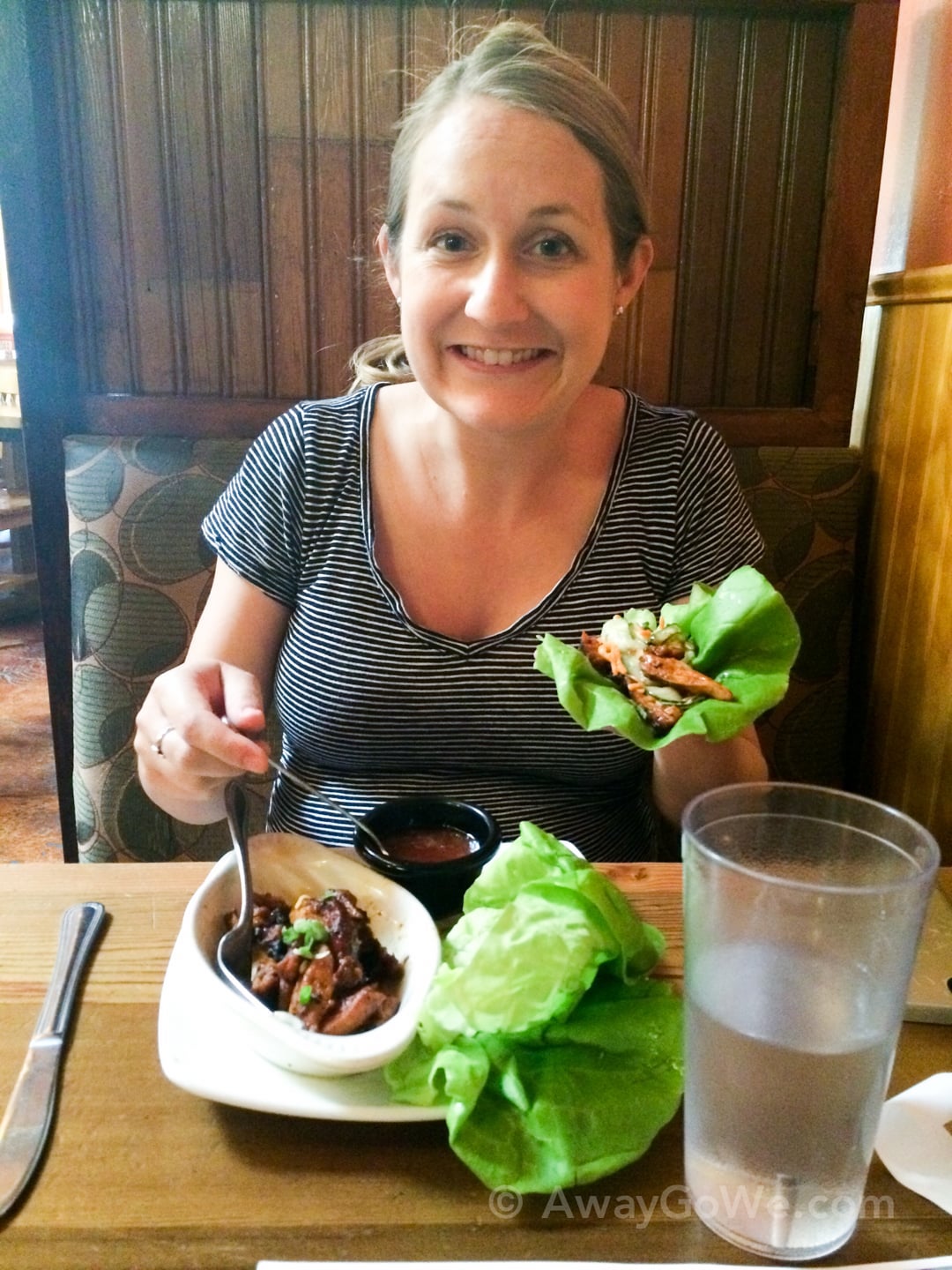 And an equally healthy snack for the Mister. Bite-sized chimichangas and Tree Hugger Stout!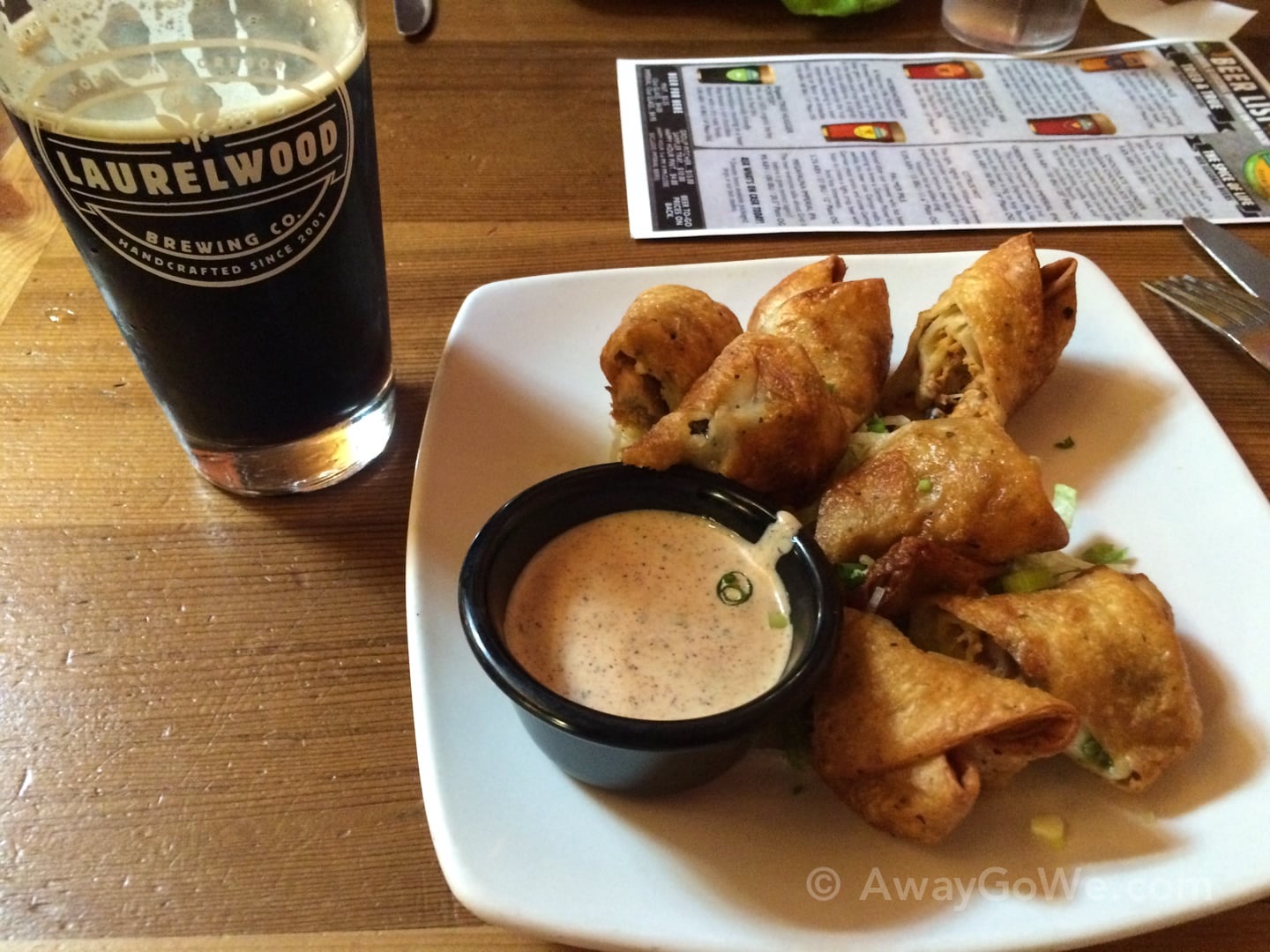 Travel Planning Resources We Use & Recommend