Cape Kiwanda State Natural Area on the Oregon Coast offers visitors a ton to see and do, packed into a surprisingly small geographic area.
Long known as a top PacNW surf spot, Cape Kiwanda is also a big draw for hang glider enthusiasts, hikers, craft beer lovers, beach bums, and anyone looking for a laid back, beach town vibe on the Oregon Coast.
For nature lovers, hiking the dramatic headland offers visitors stunning coastal views and a pretty darn good workout, all within a one-mile loop!
From your perch atop the 250-foot (75 m) Great Dune, take in sweeping vistas on a clear day of Nestucca Bay to the south and Cape Lookout to the north.
Add another mile to your hike by descending down the north side of the Great Dune to McPhillips Beach, or explore the tide pools on the south side of the cape.
Here's everything you need to know about hiking and visiting Oregon's Cape Kiwanda State Natural Area, including fun things to do, where to stay, what to pack, what time of year to visit, a hiking guide & map, and more.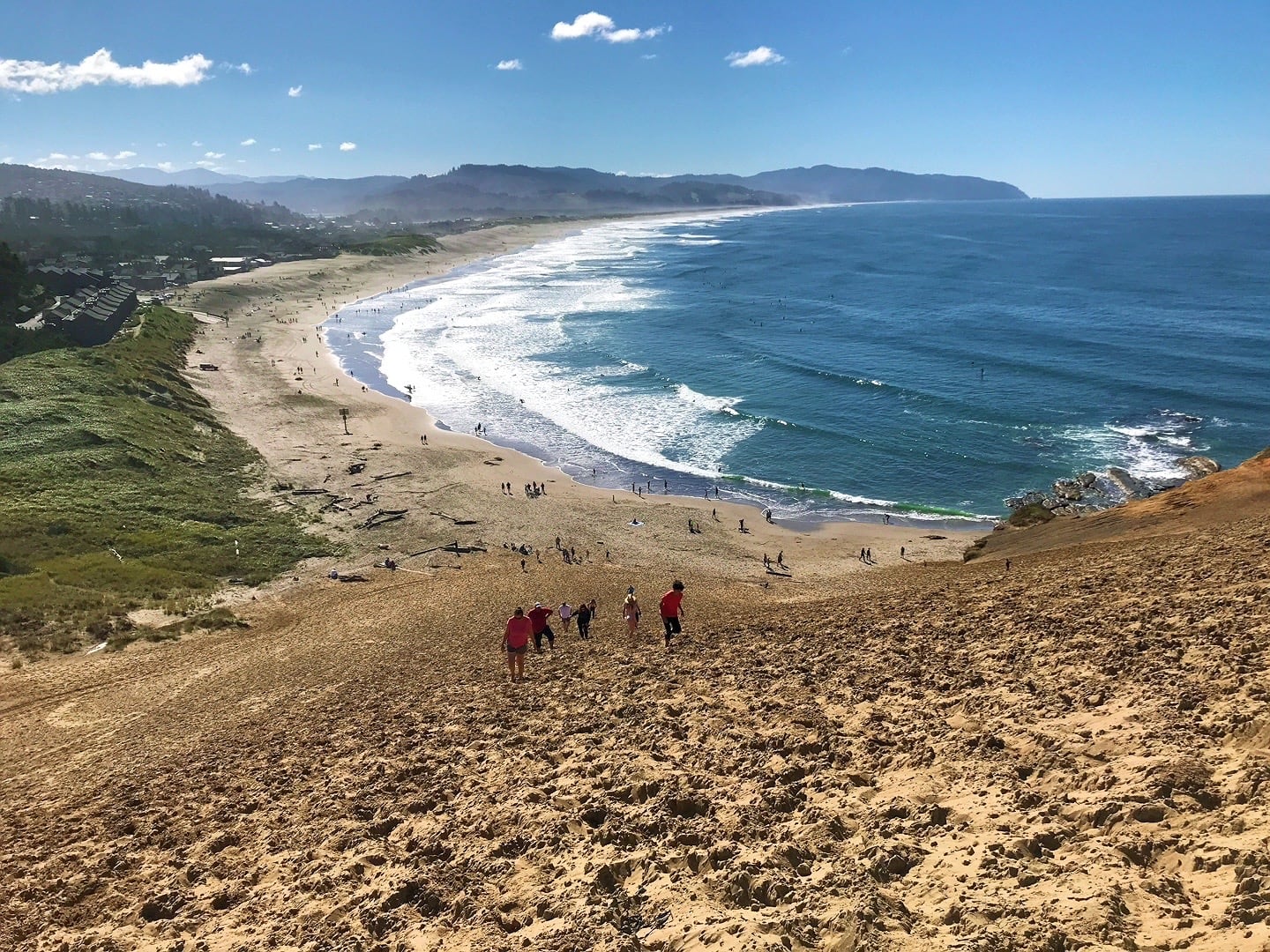 Hiking & Visiting Cape Kiwanda on the Oregon Coast
About Cape Kiwanda State Natural Area
Cape Kiwanda State Natural Area is located just under a mile north of Pacific City, about half way between Tillamook and Lincoln City on the Oregon Coast.
Cape Kiwanda is one of three capes along the aptly named Three Capes Scenic Route, which also includes Cape Meares and Cape Lookout.
In addition to being a great place for hikers and beach bums, the area is also popular with surfers and hang gliders, and is home to the Pacific Dory Fleet.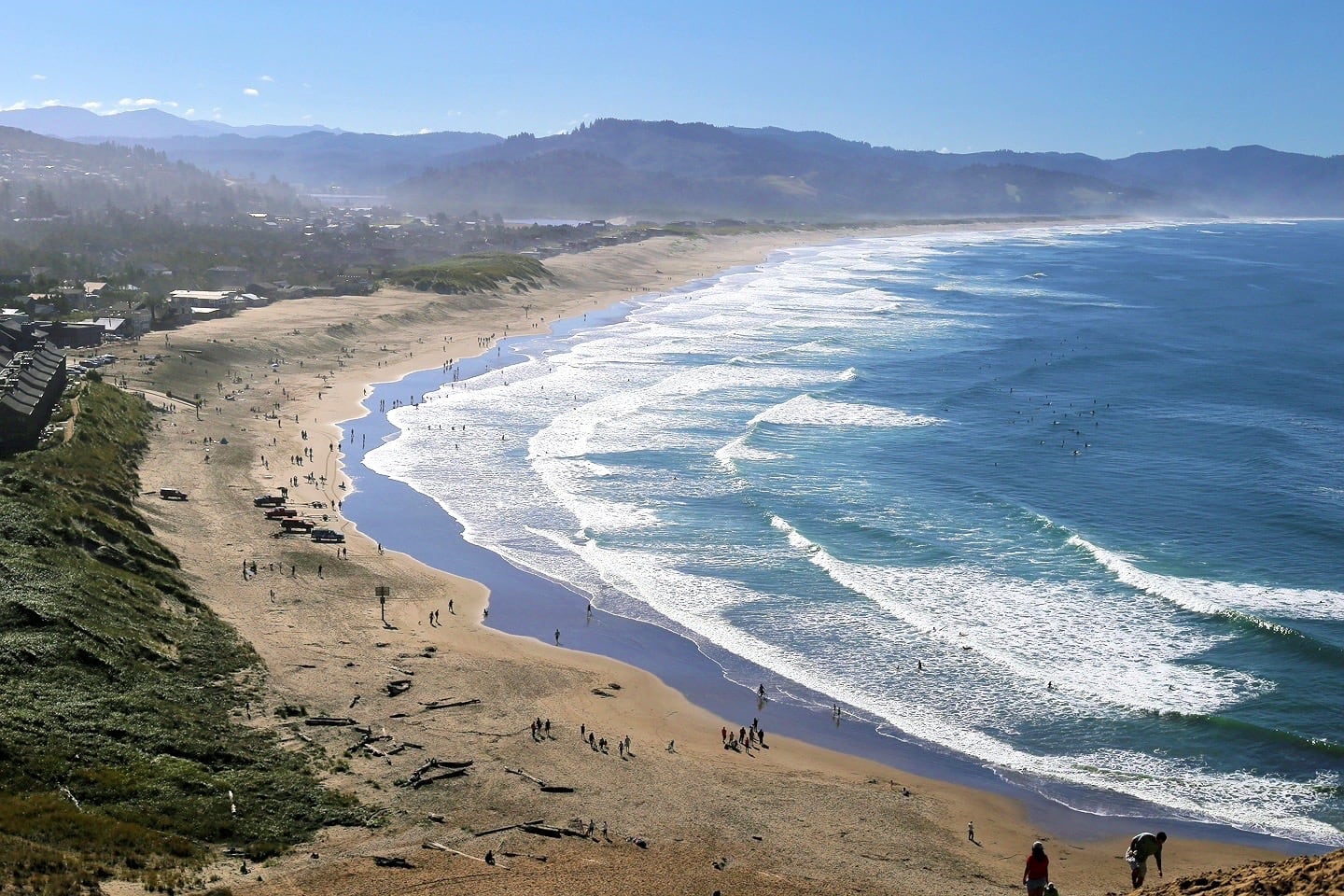 Where to Stay in Cape Kiwanda & Pacific City
Thinking of visiting Pacific City and stunning Cape Kiwanda on the Oregon Coast? Here is our handpicked list of top recommendations for where to stay in the area.
TOP PICK ON CAPE KIWANDA ▸ Inn at Cape Kiwanda is our top mid-range hotel pick, for its sea views, furnished balconies, and superb location just steps away from the beach and Cape Kiwanda.
TOP BUDGET PICK ▸ Surf & Sand Inn is a great choice for budget-conscious travelers. Clean and comfy rooms in the heart of Pacific City.
TOP VACATION HOME PICK ▸ Main Deck holiday home is our top choice for families visiting the area. Located half way between Cape Kiwanda and Pacific City, this two-bedroom vacation house offers all the amenities of home!
TOP GLAMPING PICK ▸ If you're looking for something unique in the outdoors, but with a few more amenities than camping, check out a yurt or cabin stay at Pacific City Camping Resort, a few miles north of Cape Kiwanda.
TOP SPLURGE ▸ Headlands Coastal Lodge & Spa is our top pick for special occasions or those looking to treat themselves to a truly unforgettable stay on the Oregon Coast. All the amenities you'd expect from a luxury resort and spa with incredible up-close views of the cape and Pacific Ocean.
---
Related
---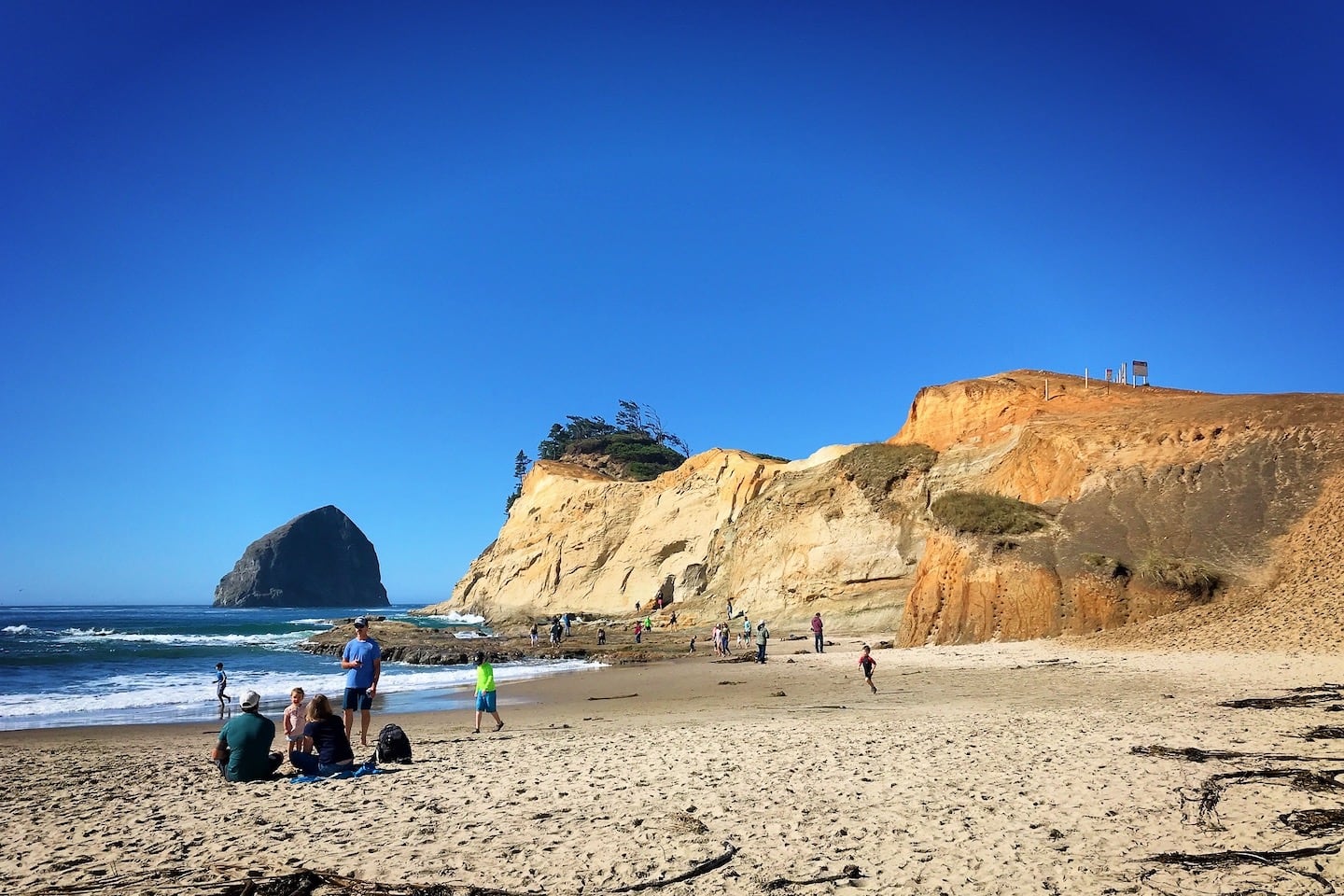 Hiking Guide & Trail Map
⚠️ IMPORTANT ⚠️
Since 2009, at least 7 people have died falling from Cape Kiwanda into the rocky ocean. Take care while hiking, especially when the fog rolls in, and stay behind the fence line! Hikers who heed posted signs and don't cross the protective boundaries generally encounter few safety hazards.
MAY 2021 UPDATE
New Fences Give Safe Public Access to Views!!!
A new series of fenced walkways has just opened atop Cape Kiwanda, offering visitors safer access to some of the area's best views!
Most hikers begin their hike at the parking lot next to Pelican Brewing Company. If you're driving, keep in mind that parking is very limited, especially on weekends in the summertime.
From here, head down the boat ramp to the beach, then turn right and head towards the giant dune ahead (i.e. Great Dune). If the fog's not in, you can't miss it. If it's foggy, just head north on the beach until the sand makes a steep uphill turn.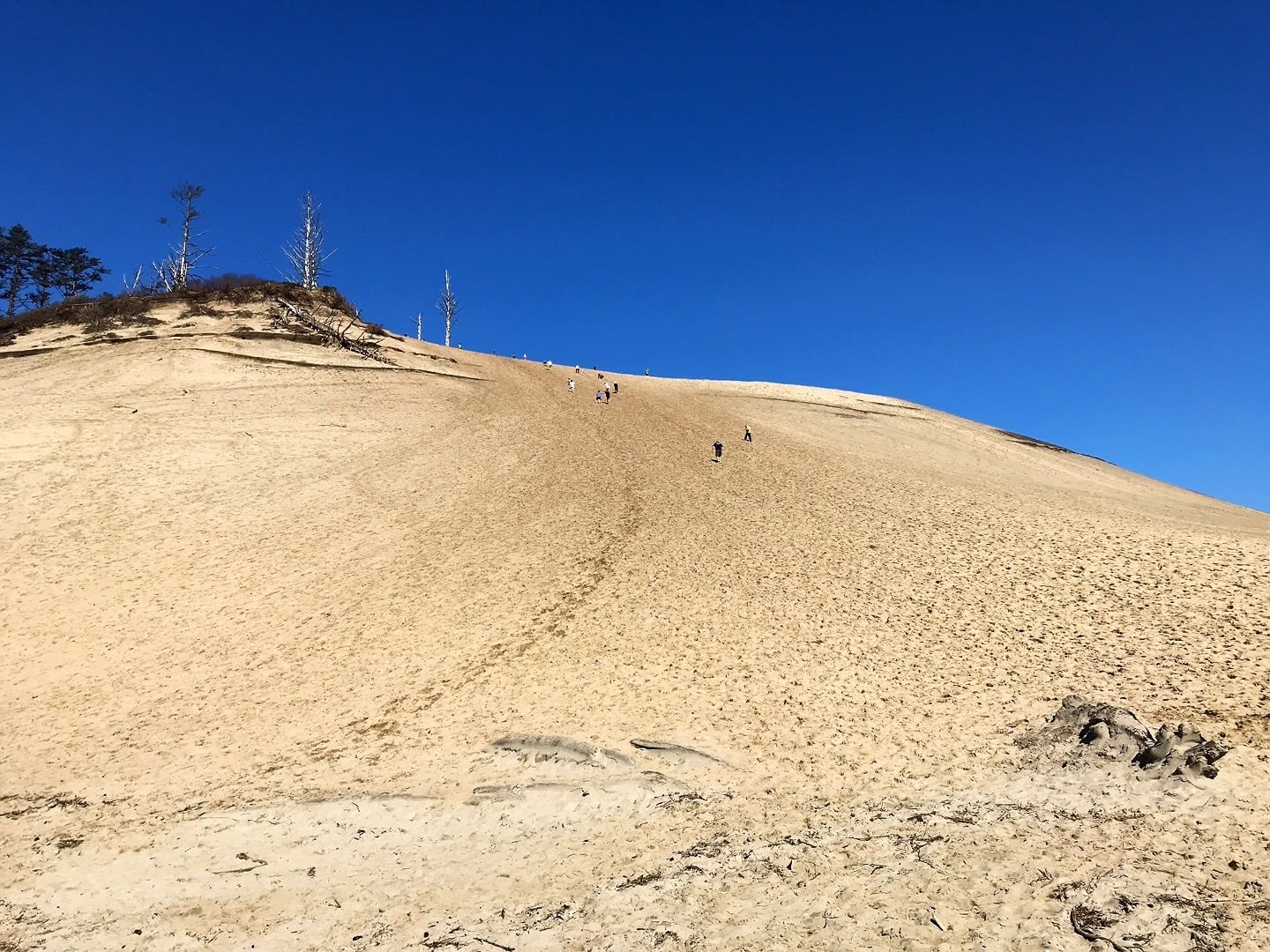 Standing at the bottom of the Great Dune, there's no signage telling you where to go, but you basically have four options:
1) Make a sharp left and follow the waterline to the tide pools;
2) Make a more gentle left and climb up the lower end of the dune;
3) Head straight up to the 250 ft. crest of the Great Dune, or;
4) Head right towards McPhillips Beach.
A bit confused? We've included a map to [hopefully] make things a bit clearer.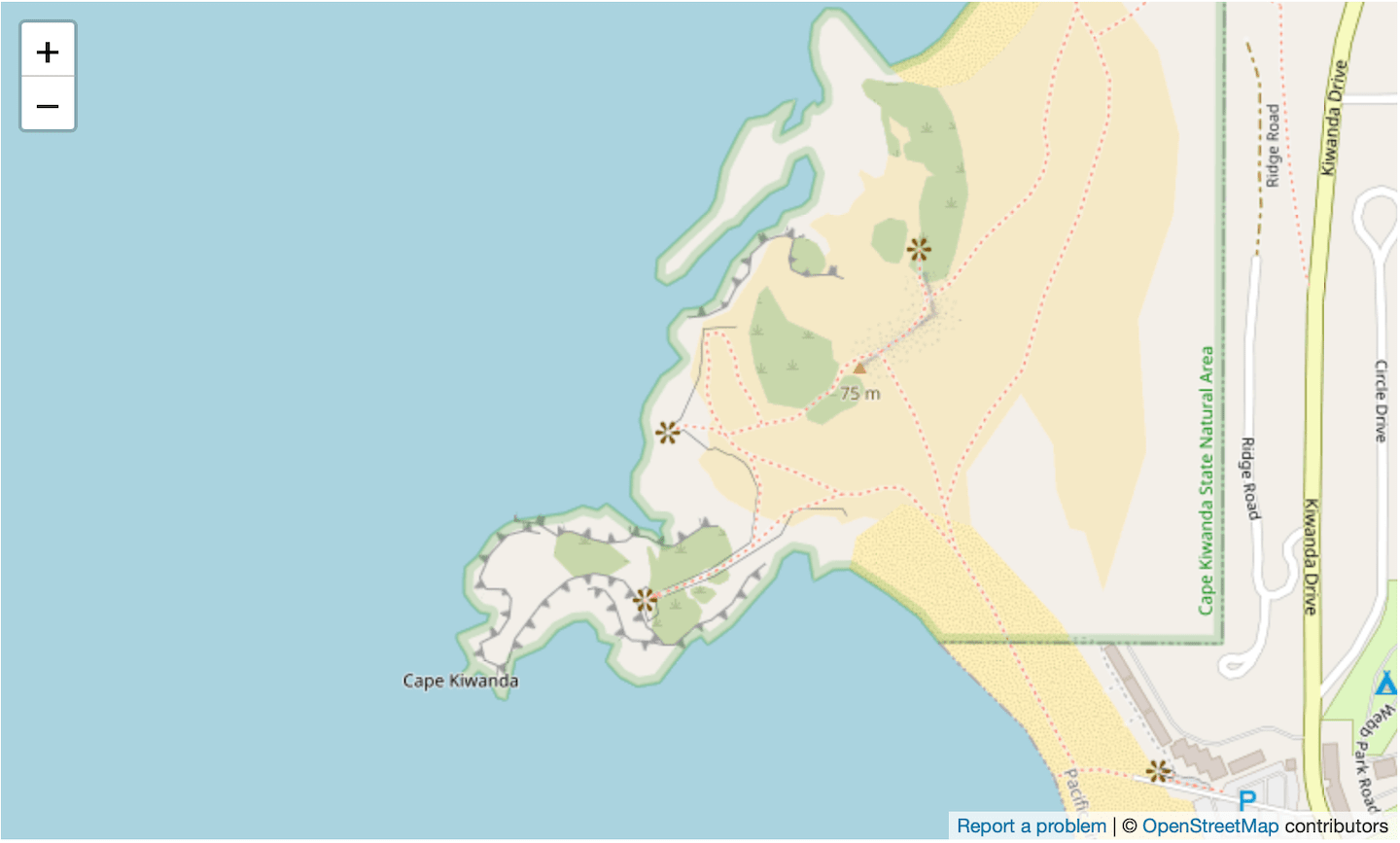 Once you're up on the dune (particularly the lower portion to the left), the trails become clearer, and signage a bit better.
If views of the dramatic cape landscape (and Haystack Rock) are what you're after, take the left (lower) route up the dune.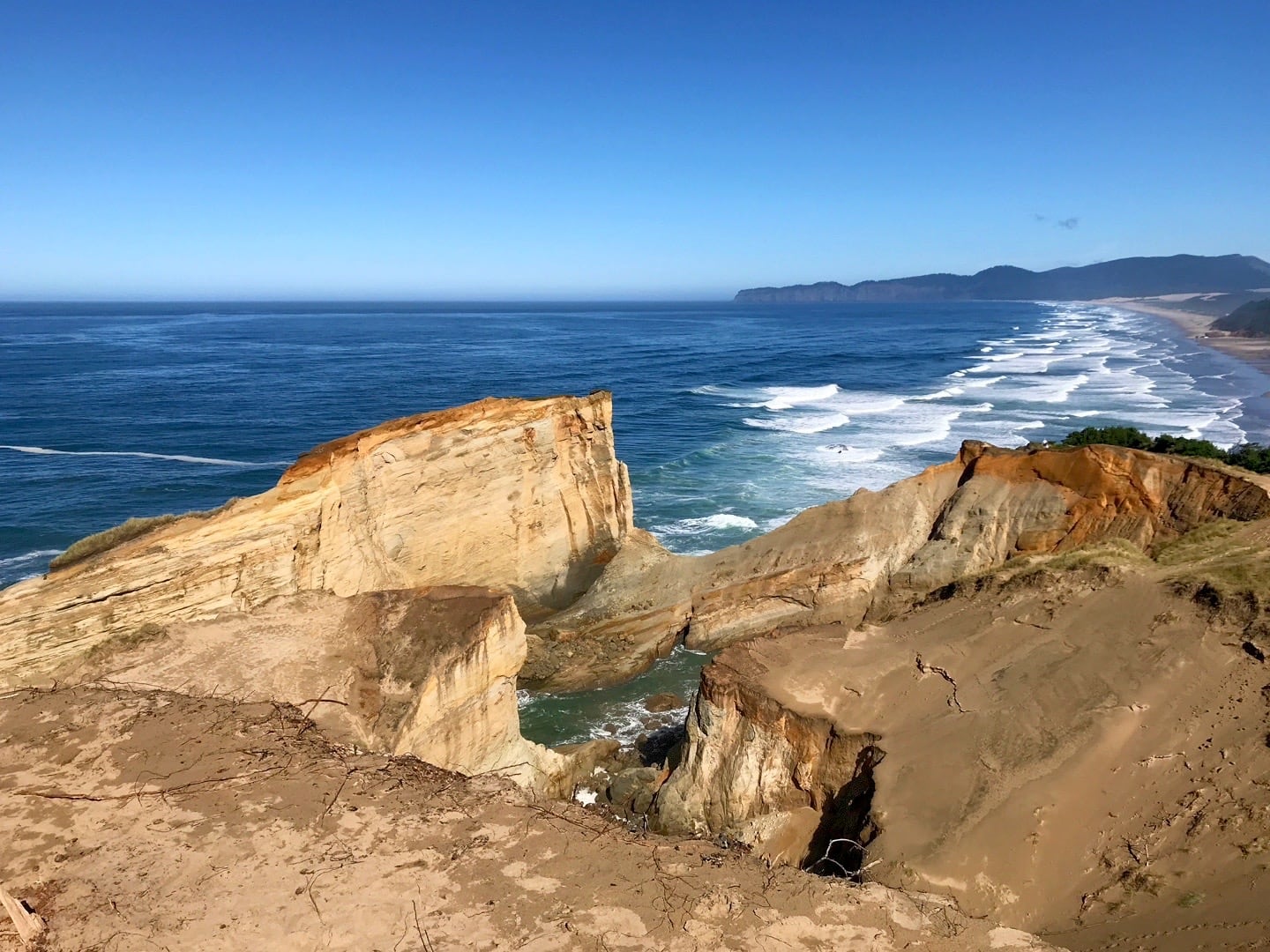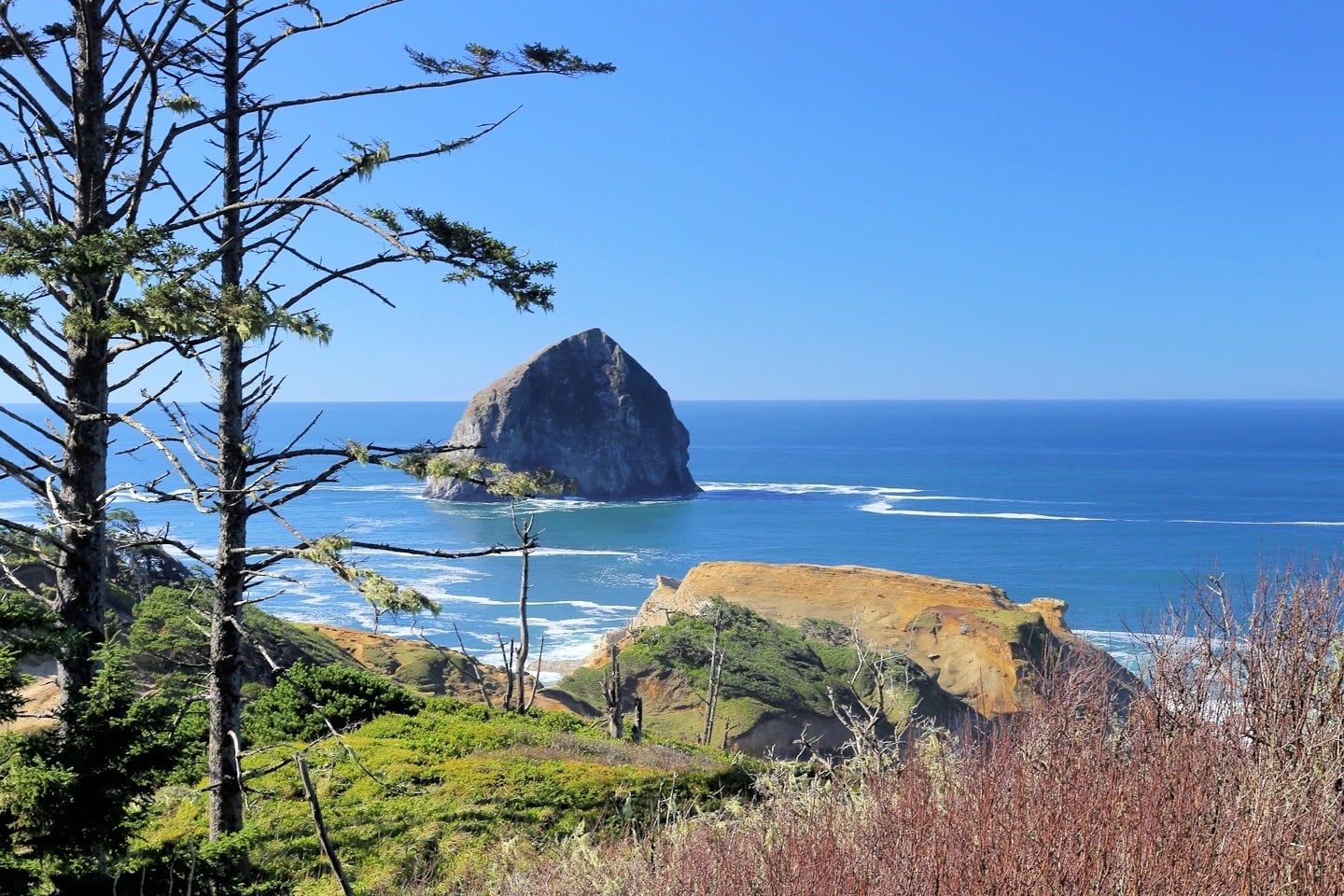 However, if you're craving commanding coastal views stretching for miles, make your way to the ridge line of the Great Dune.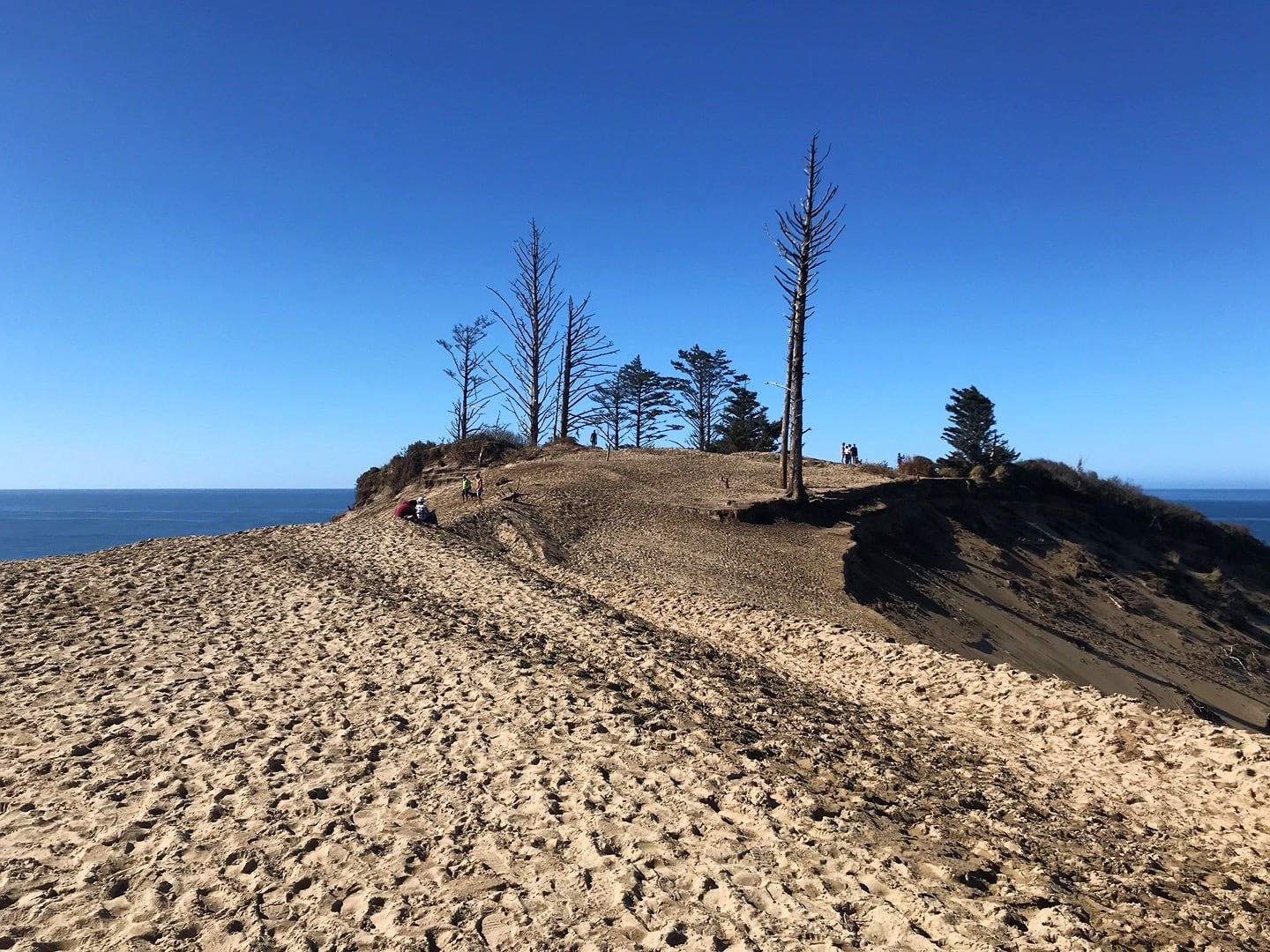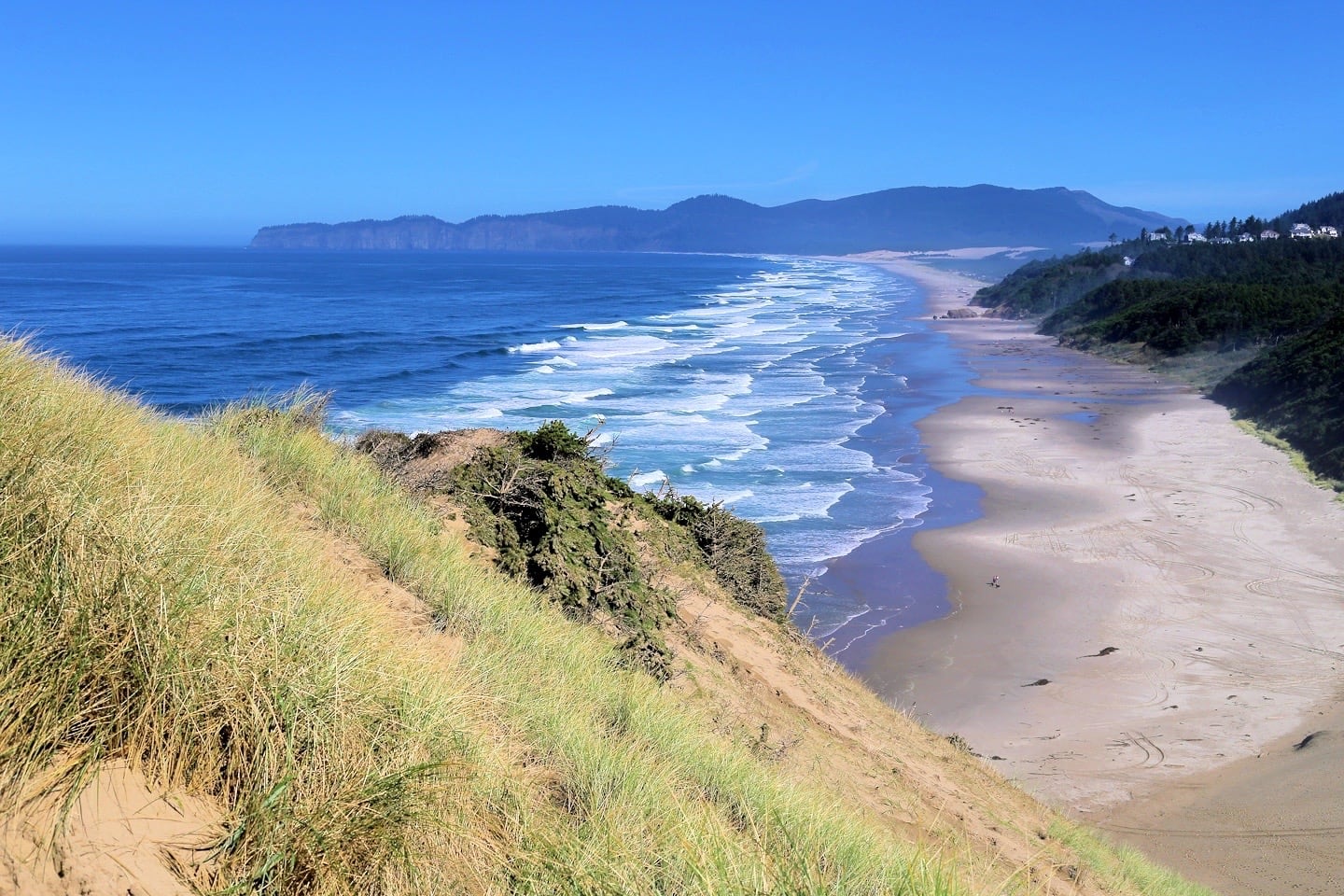 And, if you want to continue on to McPhillips Beach, you can bypass the highest part of the dune, but we recommend heading straight up, taking in the views, then continuing on down the backside (north) to the beach.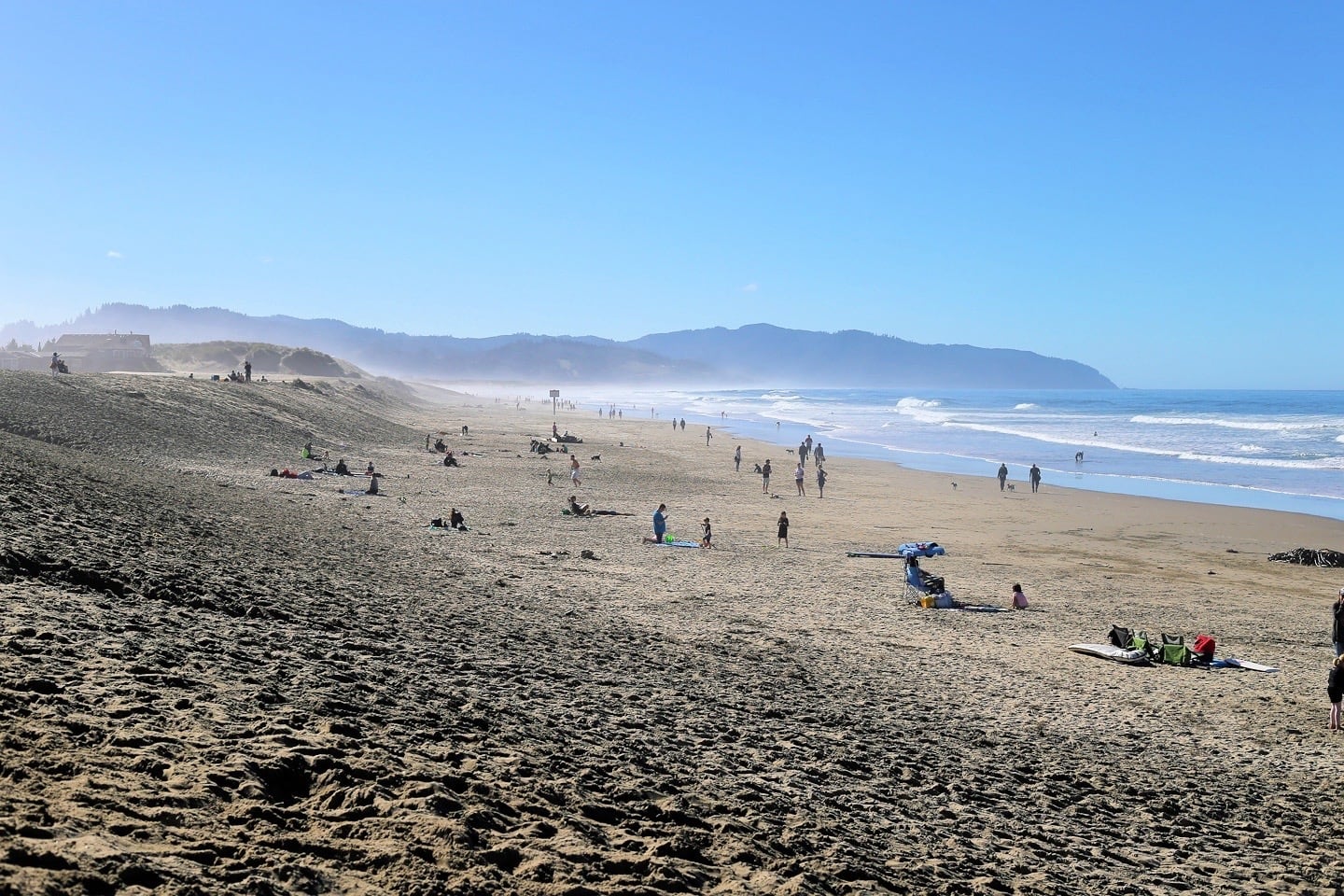 Other Fun Things to Do Around Cape Kiwanda
While you're here…
Cape Kiwanda and Pacific City are chock full of activities for beach enthusiasts and landlubbers, alike. The area is known as a Mecca for a number of coastal activities.
SURFING ▸ Nestucca Bay is widely known for being one of the top spots in the region for catching a wave, with a clean beach break on the inside here, and the city hosts a surf contest every August that often attracts high profile surfers from across the region.
HANG GLIDING ▸ If you've ever wanted to learn how to hang glide, there may be few better places in the PacNW than Pacific City! The area's consistent and smooth winds offer an ideal place for hang gliders in spring and summer. Those new to the sport can enquire about lessons at the Oregon Hang Gliding School in Pacific City.
DORY DAYS ▸ Home to the Pacific Dory Fleet, Pacific City attracts a multitude of visitors each July for the annual Dory Days weeklong festival. Since 1959, the festival has celebrated the rich traditions of the local fishing culture and traditional dory boats with a parade, activities, live music, and communal fish fry.
TIDE POOLS ▸ If low key, year round activities are more your style (or you have young kids), check out the tidal pools at low tide on the south side of the cape. Just keep an eye on the rising tide and high surf.
KITE FLYING ▸ The cape's consistent winds are also great for kite flying. Bring your favorite kite or pick one up at any number of area shops.
CRAFT BEER ▸ Pelican Brewing Company has been brewing craft beer on the beach at Cape Kiwanda since 1996 and has become something of an area institution. If you're a beer lover, no visit to Cape Kiwanda is complete without sampling some of the PacNW's best brew. And, if you're lucky enough to grab an outdoor table on a sunny day, few dining experiences on the Oregon Coast compare.
What to Pack for Hiking & Beyond
Cape Kiwanda State Natural Area is a fairly small Oregon state park offering around two miles of hiking trails, so your gear should be minimal, and will depend, in large part, on the activities you plan to do before and after your hike.
If you just came for the hike and the views, you'll want to dress in layers most days, as the weather on the Oregon Coast can change dramatically from hour to hour.
While you totally could do this hike barefoot (most of the terrain is sand dune), you'd be better off wearing hiking sandals, particularly if you want to explore more of the park. If you hike in shoes like I did, prepare for toting a good portion of the dune along with you on your hike.
If you plan to continue on to McPhillips Beach, you'll want to bring along snacks and water, since there are no services for miles on the north side of the cape.
If you'd prefer a bit more stability in the sand, we recommend taking along a walking stick or trekking poles (this is what we use and recommend), especially when descending down either side of the 250-foot dune.
A pair of compact binoculars comes in handy for spotting coastal birds and details on the horizon and along the coastline.
And, of course, don't forget your camera!
Finally, if you want a recommendation on an awesome kid carrier for hiking, we can't say enough good things about our Deuter kid carrier.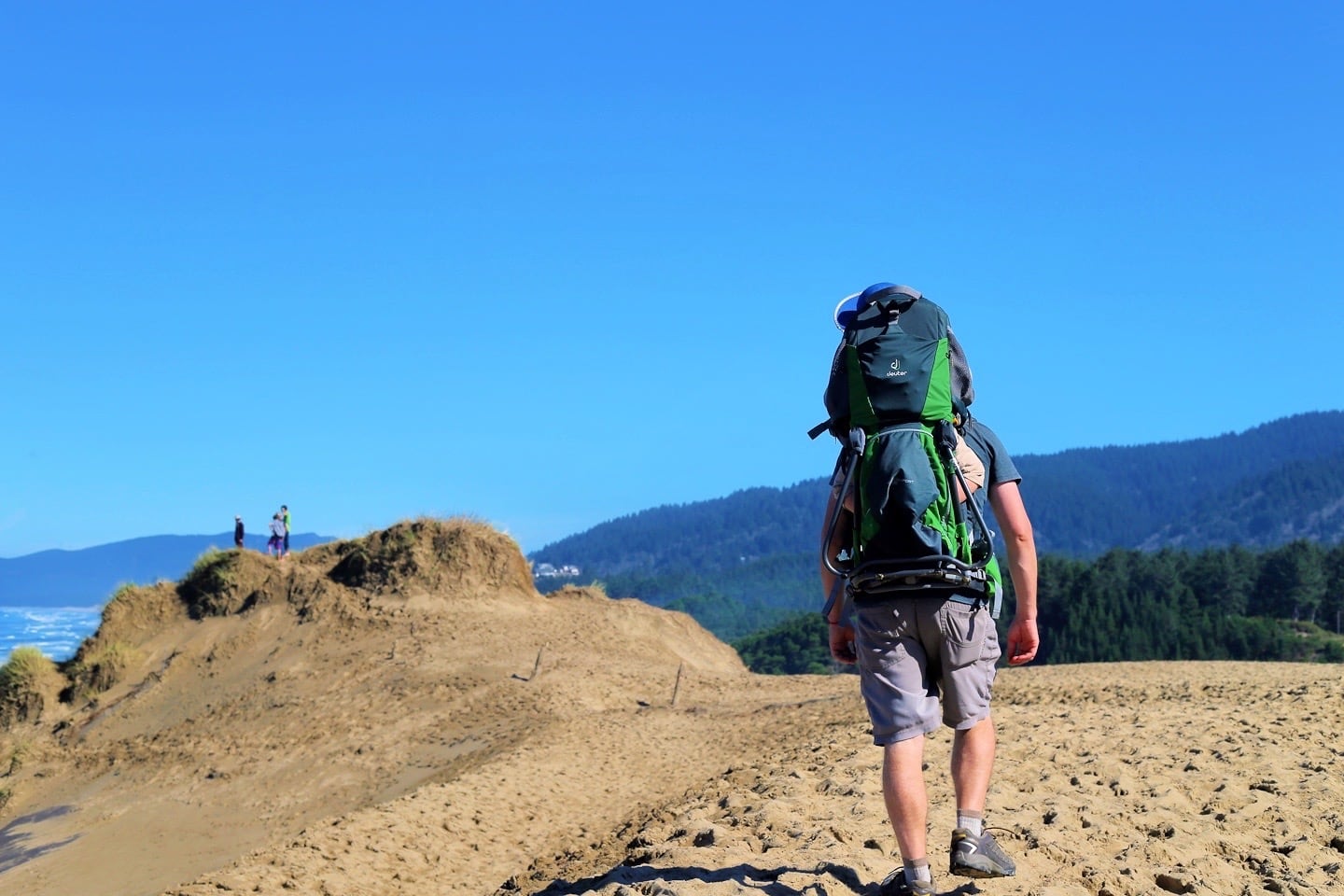 Though, in hindsight, I probably should have left the Deuter in the car for this hike, due to the awkward forces it exerts while attempting to walk in sand at such a steep and steady grade.
Instead, I'd go with an ErgoBaby carrier (or equivalent) for infants and beginner walkers, and have older toddlers (like Riley) walk alongside (like…everyone else with toddlers seemed to be doing (see photo below)).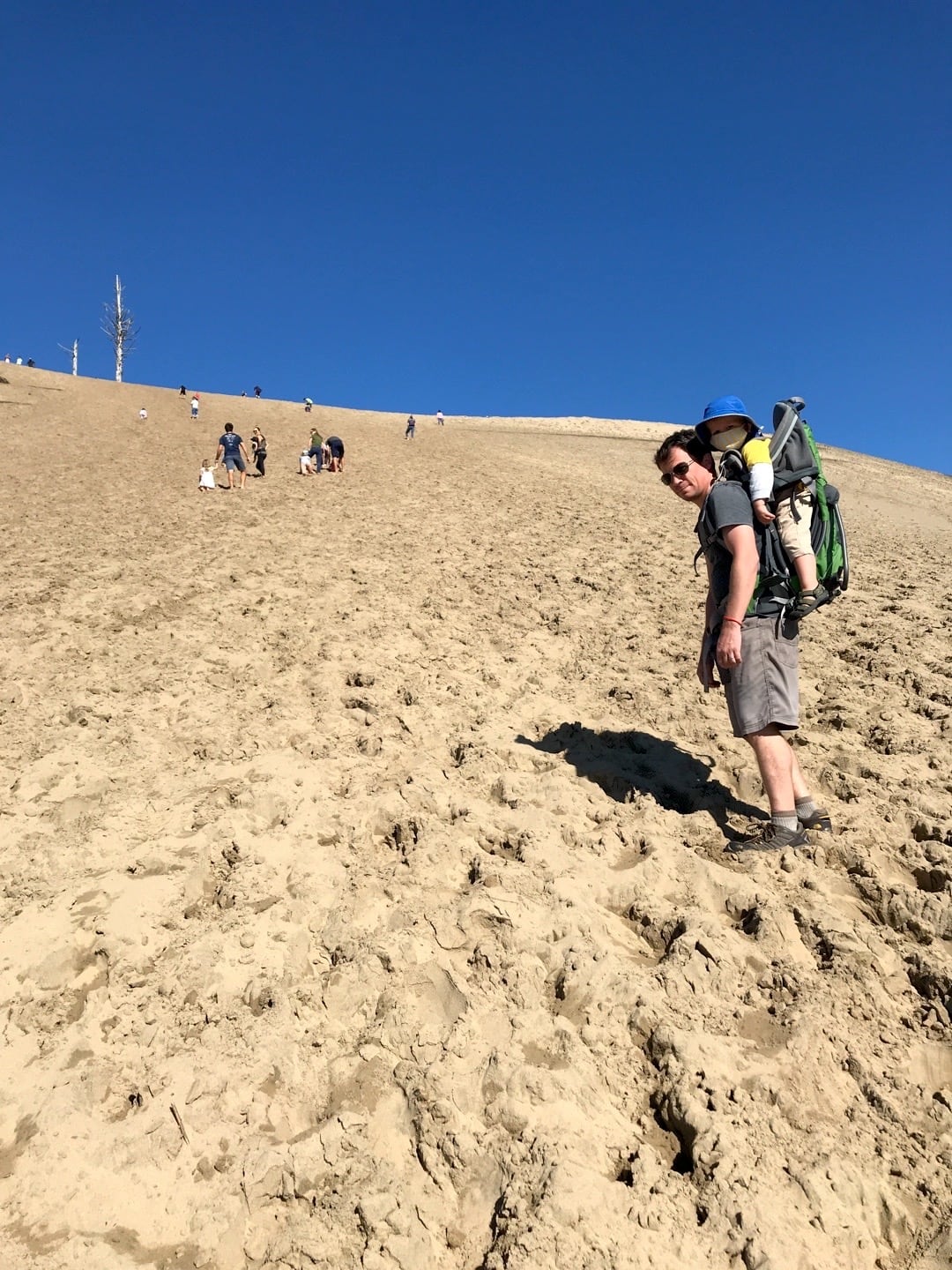 After some initial trial and error, Riley ended up climbing most of the dune, then hopping back in the carrier when we reached the top.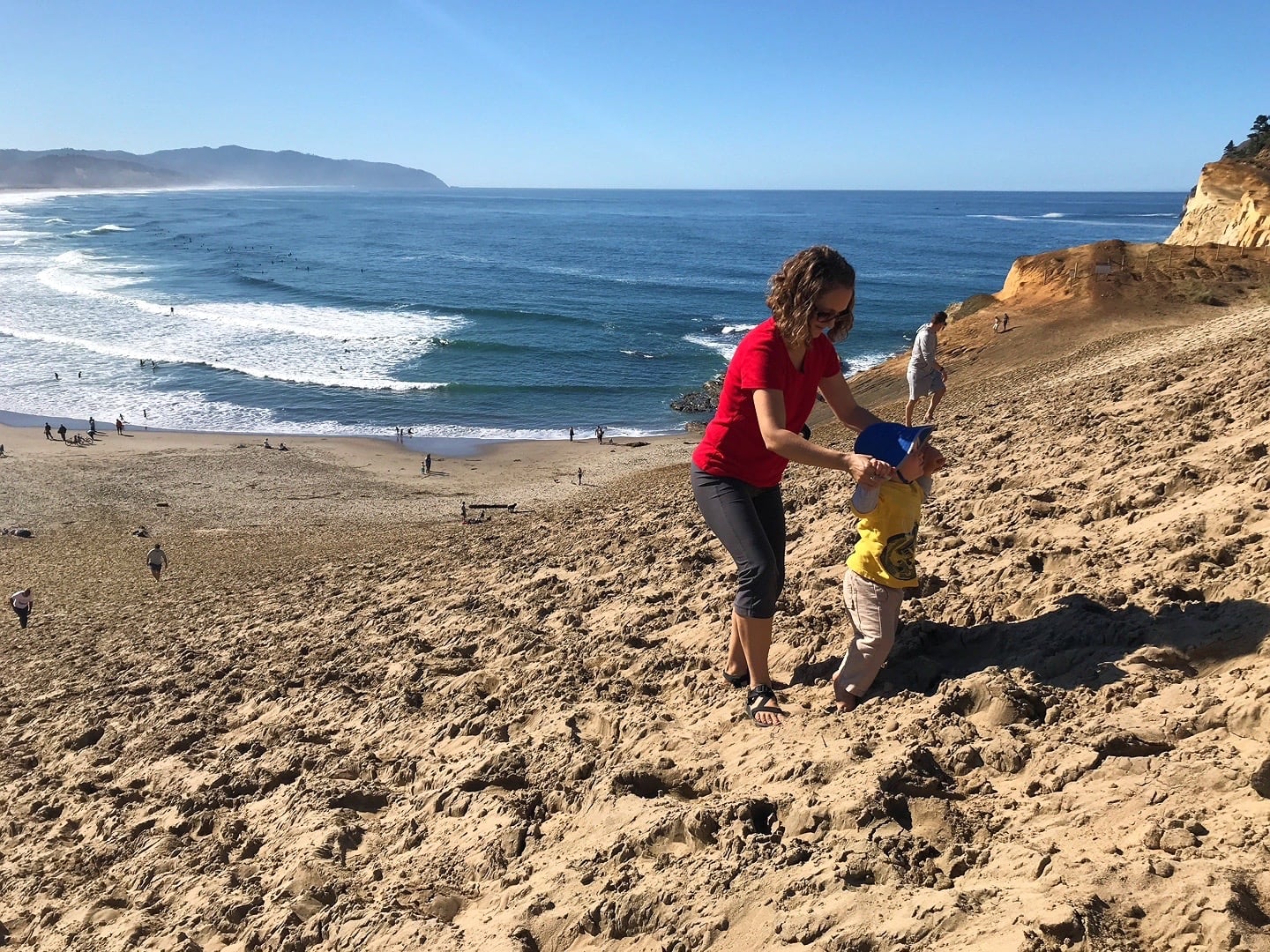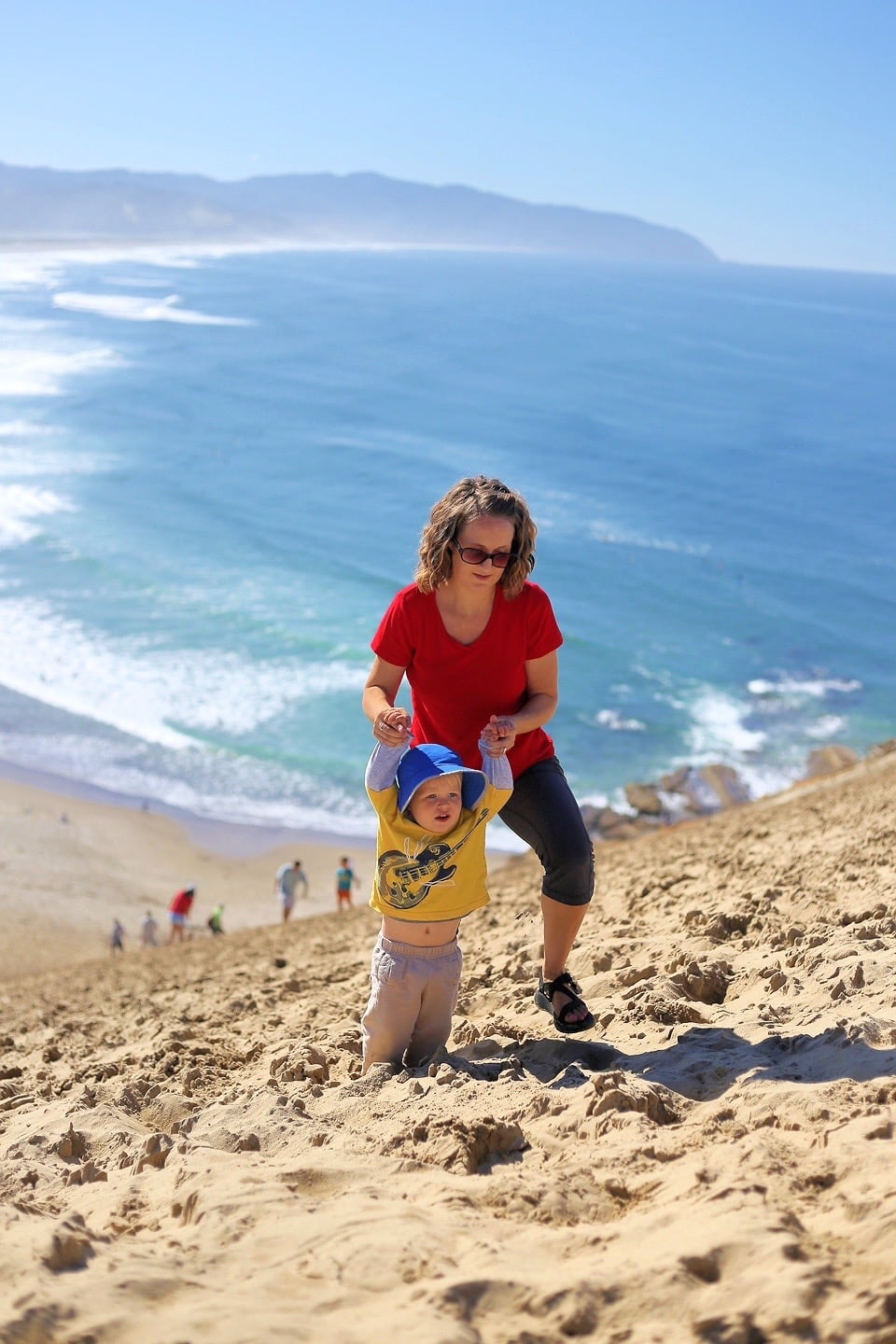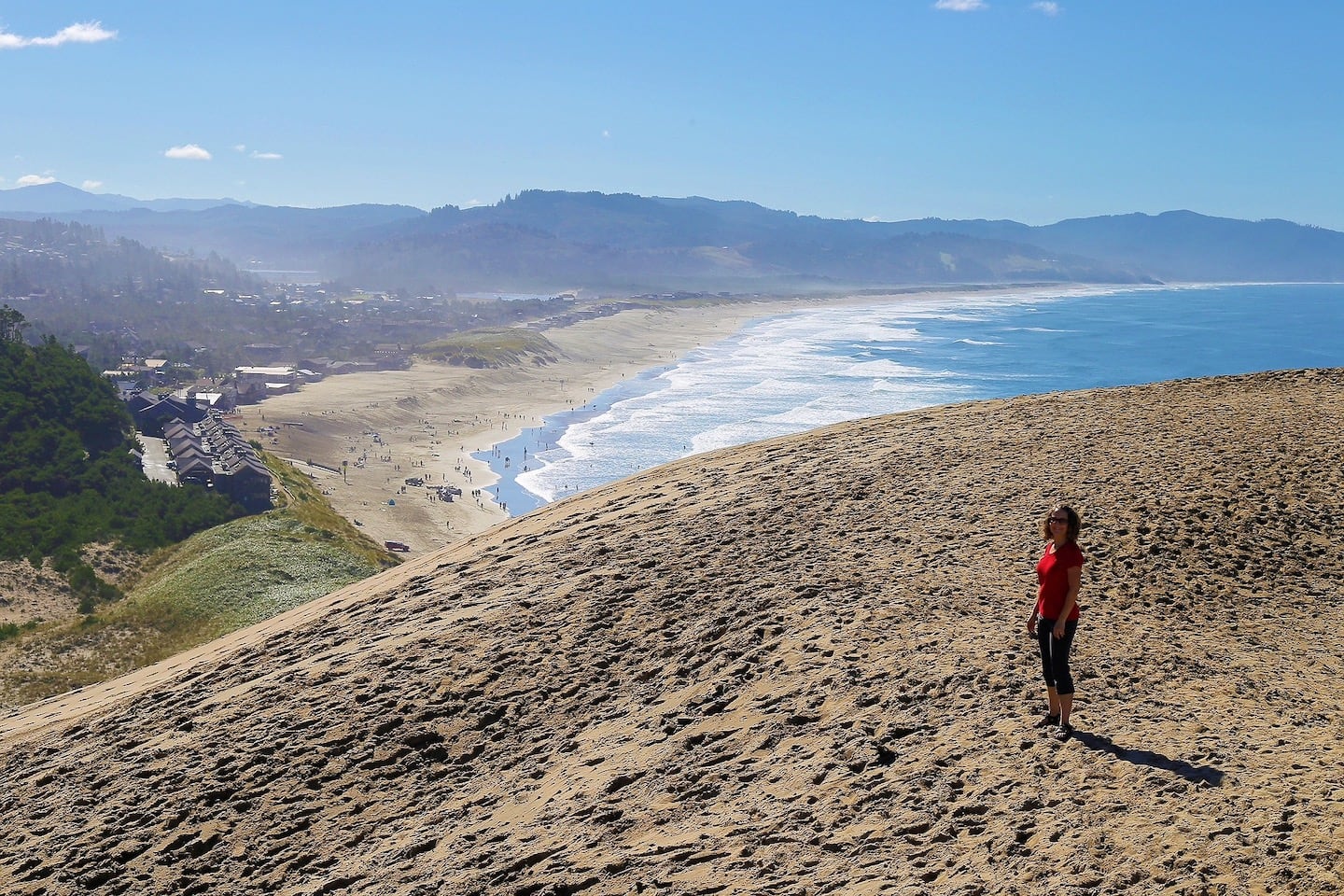 Best Time of Year to Visit Cape Kiwanda
Any time of year is a good time to visit Cape Kiwanda. But if sun is what you crave, May through September offers the best chance for catching a ray, with the warmest temperatures and least amount of rainfall usually happening during July and August.
With that said, summer is peak season on the Oregon Coast, and the two biggest events of the year, Dory Days and the annual surf contest, happen in July and August, respectively.
So, if visiting without the crowds is your highest priority, late fall and early spring should do the trick.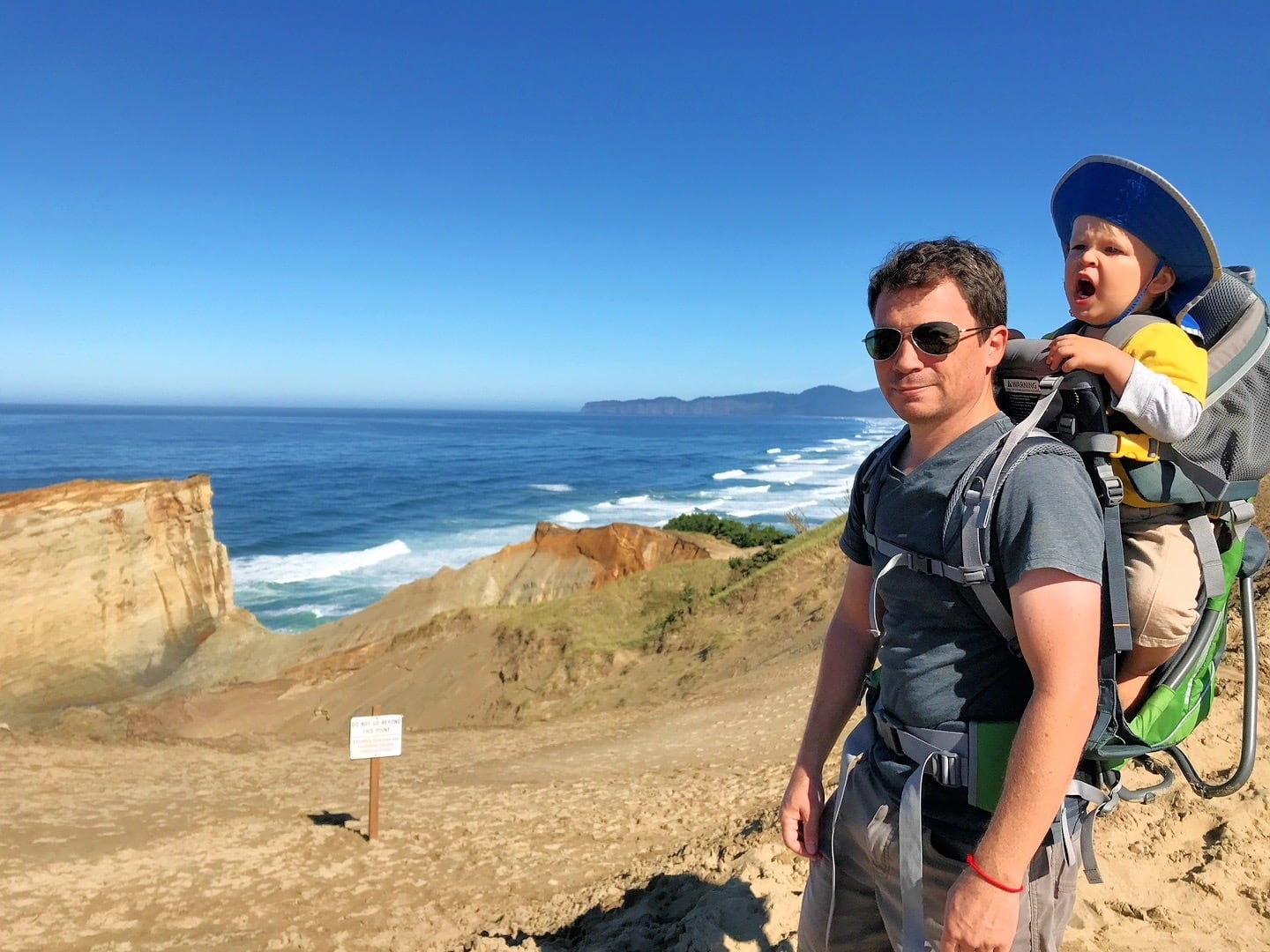 ---
Have you visited Cape Kiwanda?
What is your favorite thing to do in the area? Let us know in the comments below!
---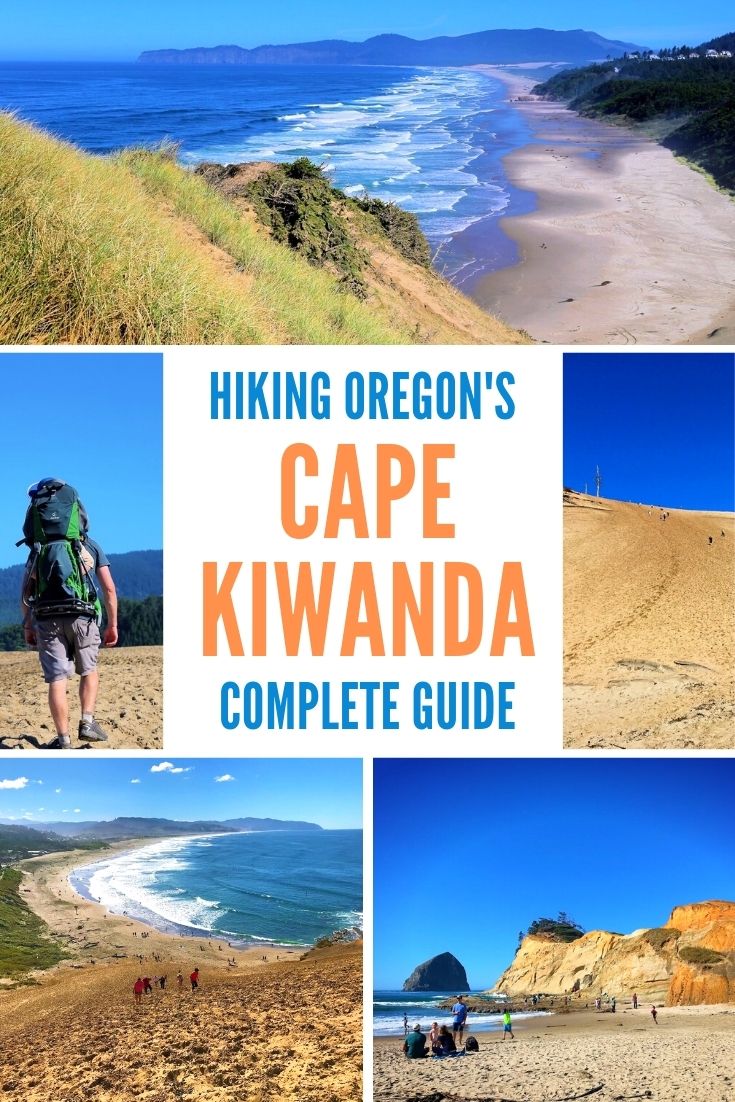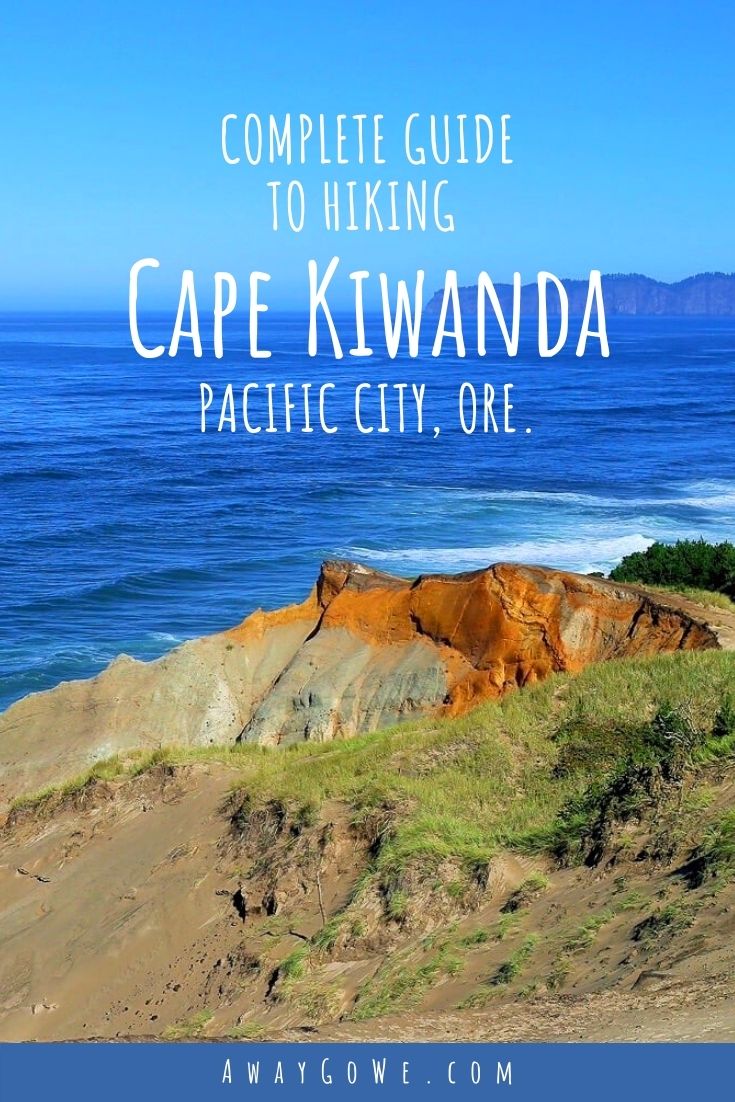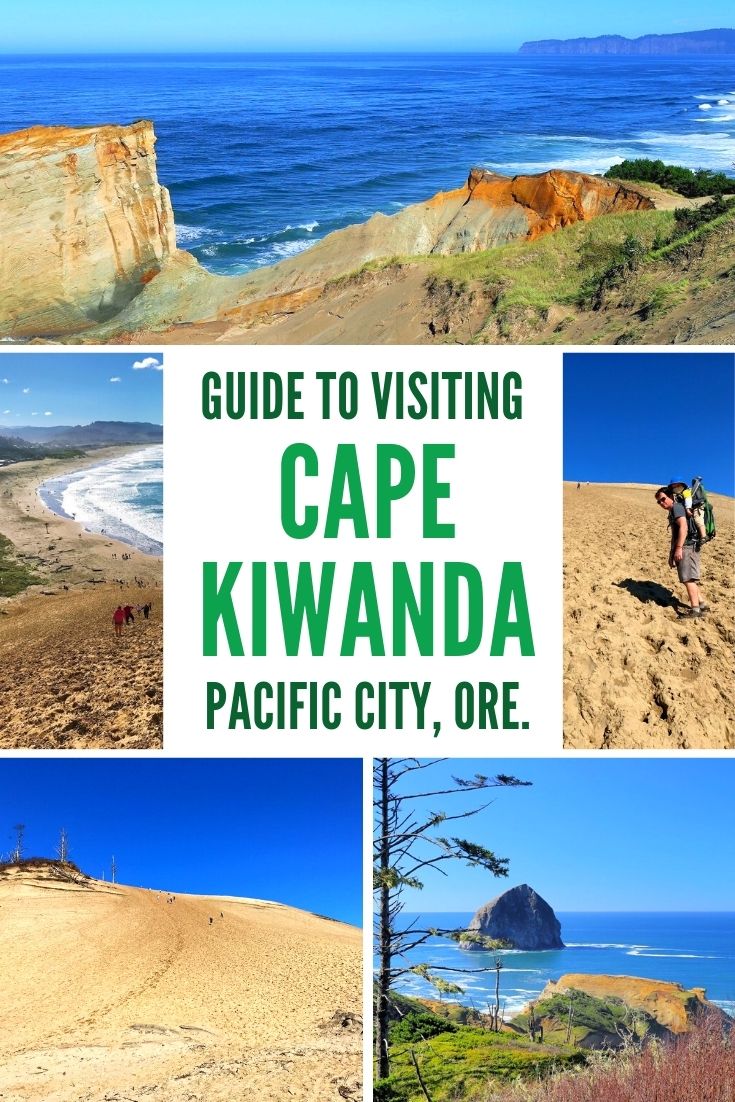 We use affiliate links and may receive a small commission at no extra cost to you. Learn more in our privacy policy.