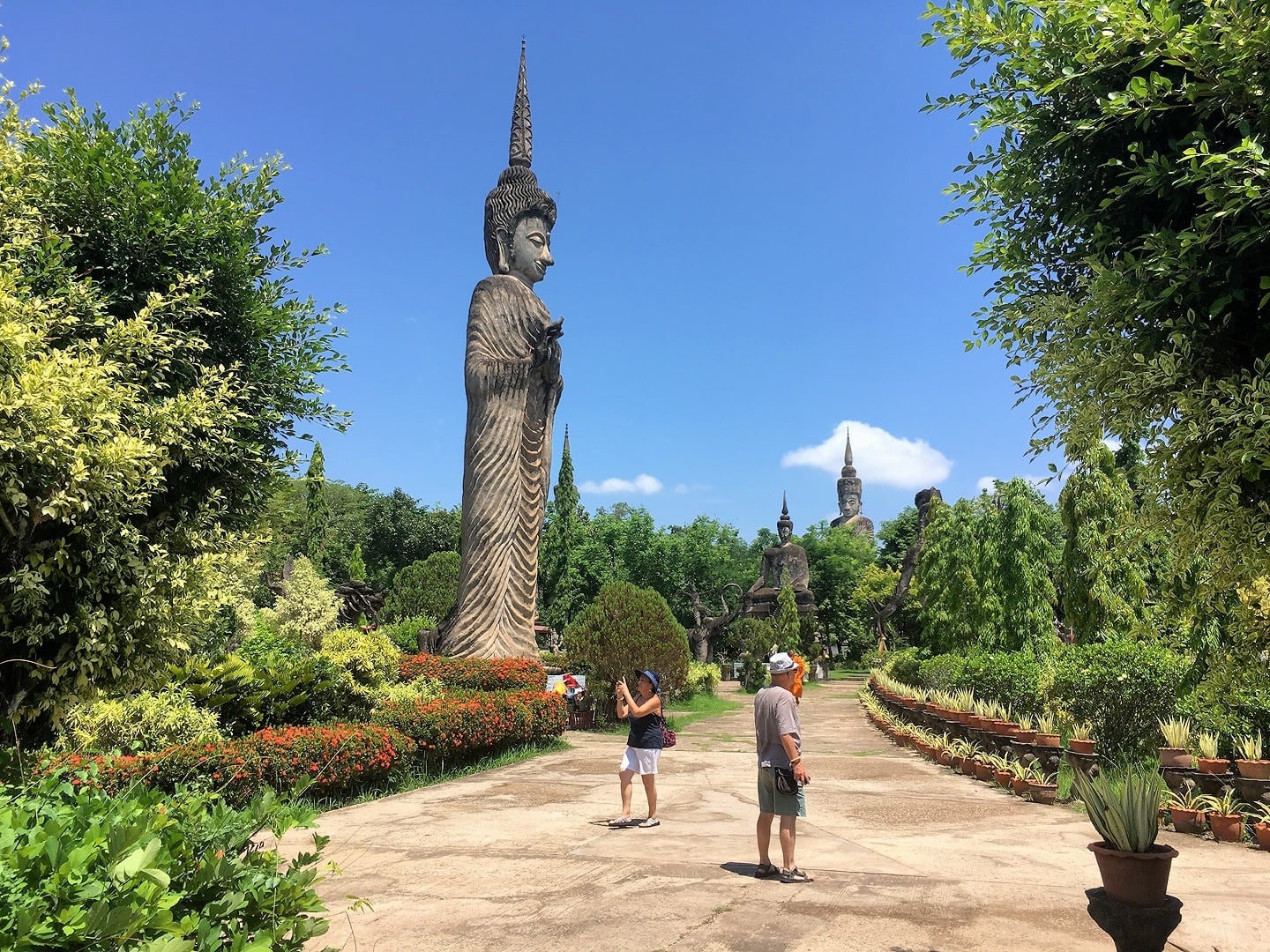 The statues, bigger. The message, bolder. The project, on a grander scale than anything previously attempted.
Isan mystic and sculptor Luang Pu Bunleua Sulilat made Buddha Park, just outside of Vientiane, his life's passion for two decades. Following the revolution in Laos in 1975, Sulilat became increasingly concerned about the political climate, ultimately making the decision to leave behind his life's work and flee across the river to his homeland of Isan.
Here in Nong Khai in 1978, he started again, from scratch, working until his death in 1996. Sulilat died as a result of complications from a fall while working on one of his giant sculptures in this park. His body was mummified and resides in a large white pavilion here at Sala Keoku.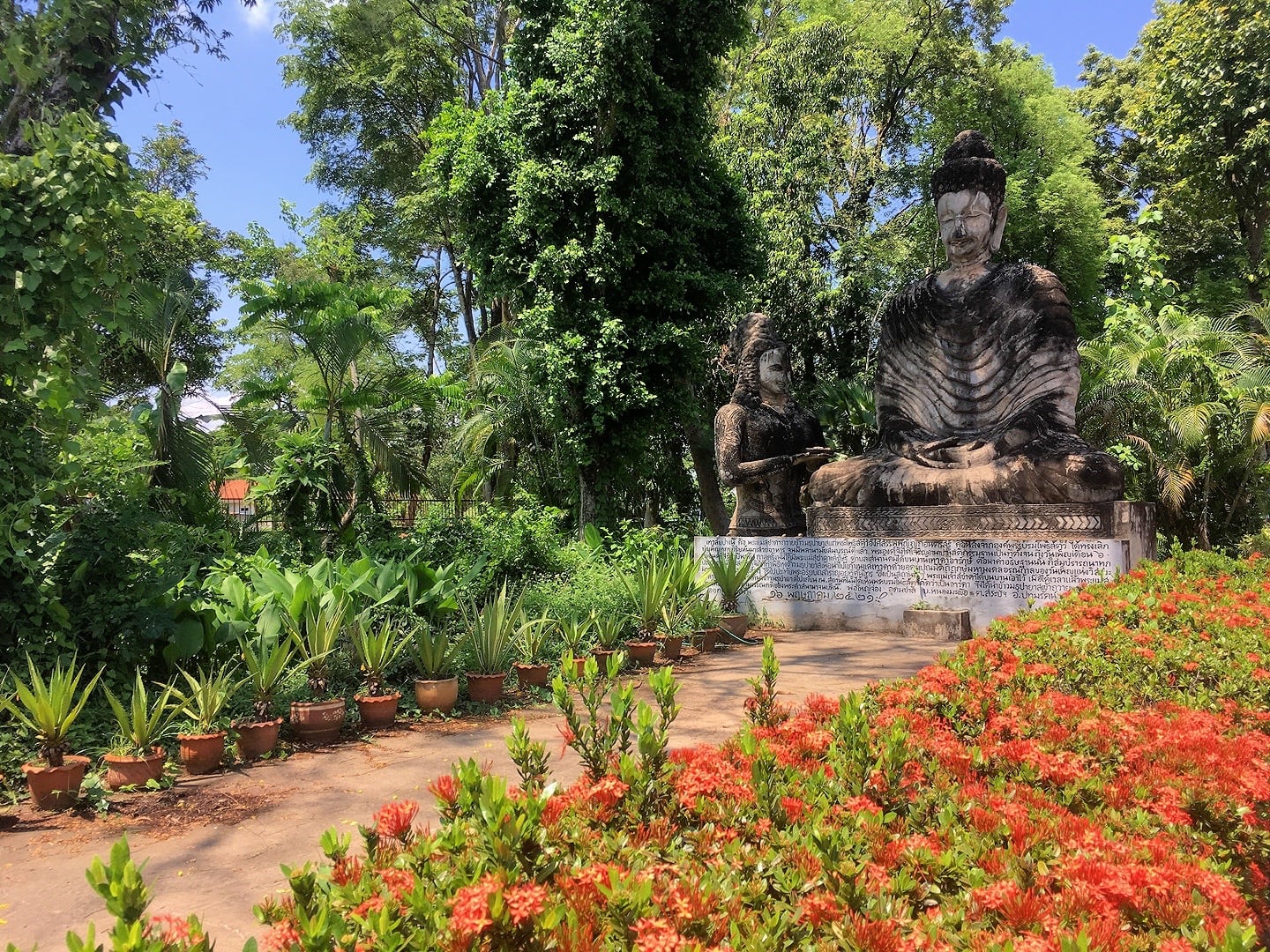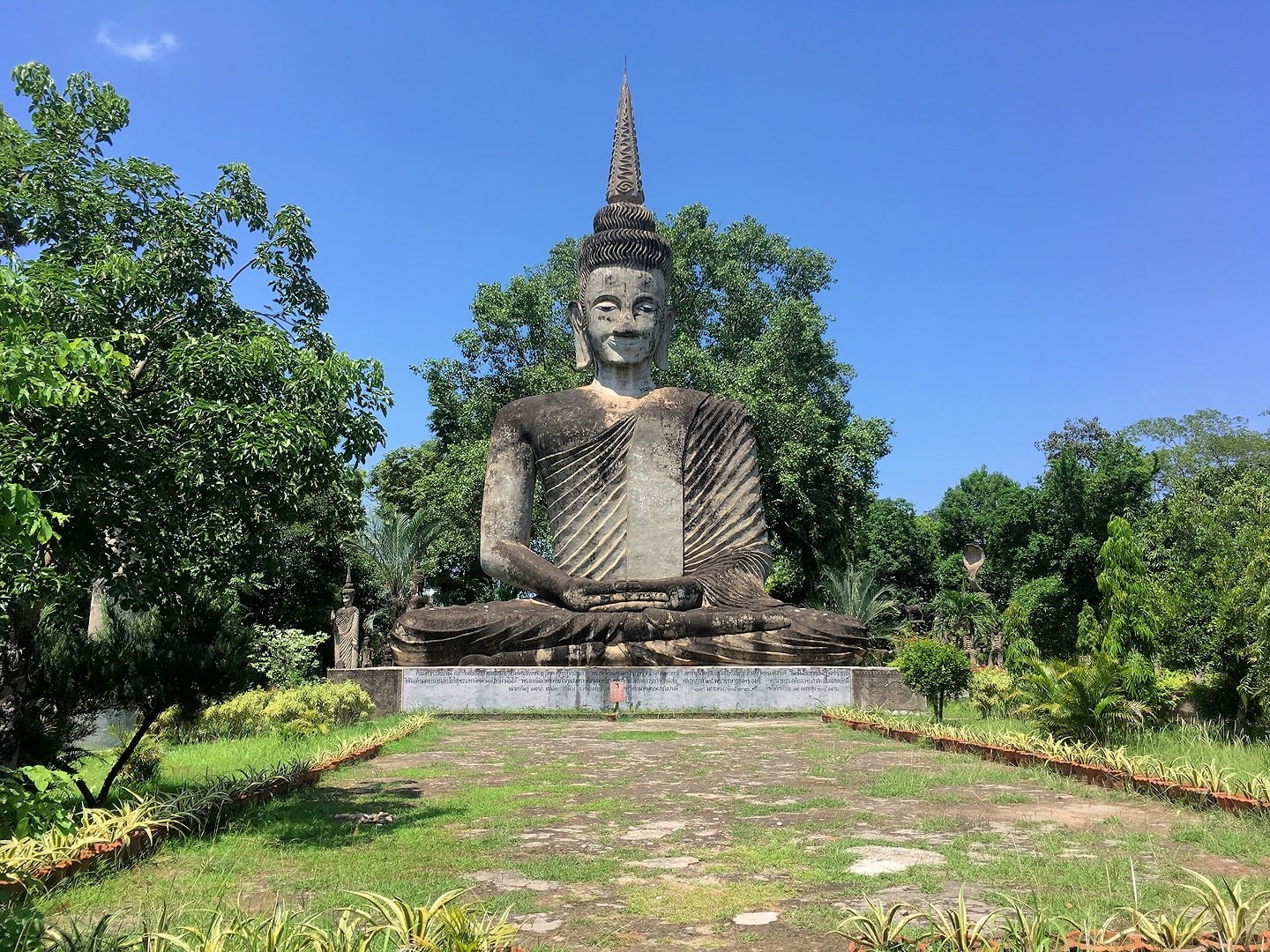 Sala Keoku is often referred to as Buddha Park II, but calling it so misses the mark. It's clear that Sulilat wasn't merely attempting to recreate what he had fled across the river. To do so would have contradicted the very message he devoted his life to. Rather, Sala Keoku represents an evolution of ideas and beliefs, a new phase in the the cycle of death, rebirth, and human existence. Unlike Buddha Park, there is no Giant Pumpkin or anything of the like. Sulilat seems to rely less on novelty and more on his distinct craft and strong faith to guide his work.
That's not to say there isn't an elephant riding a giant rat to be reckoned with.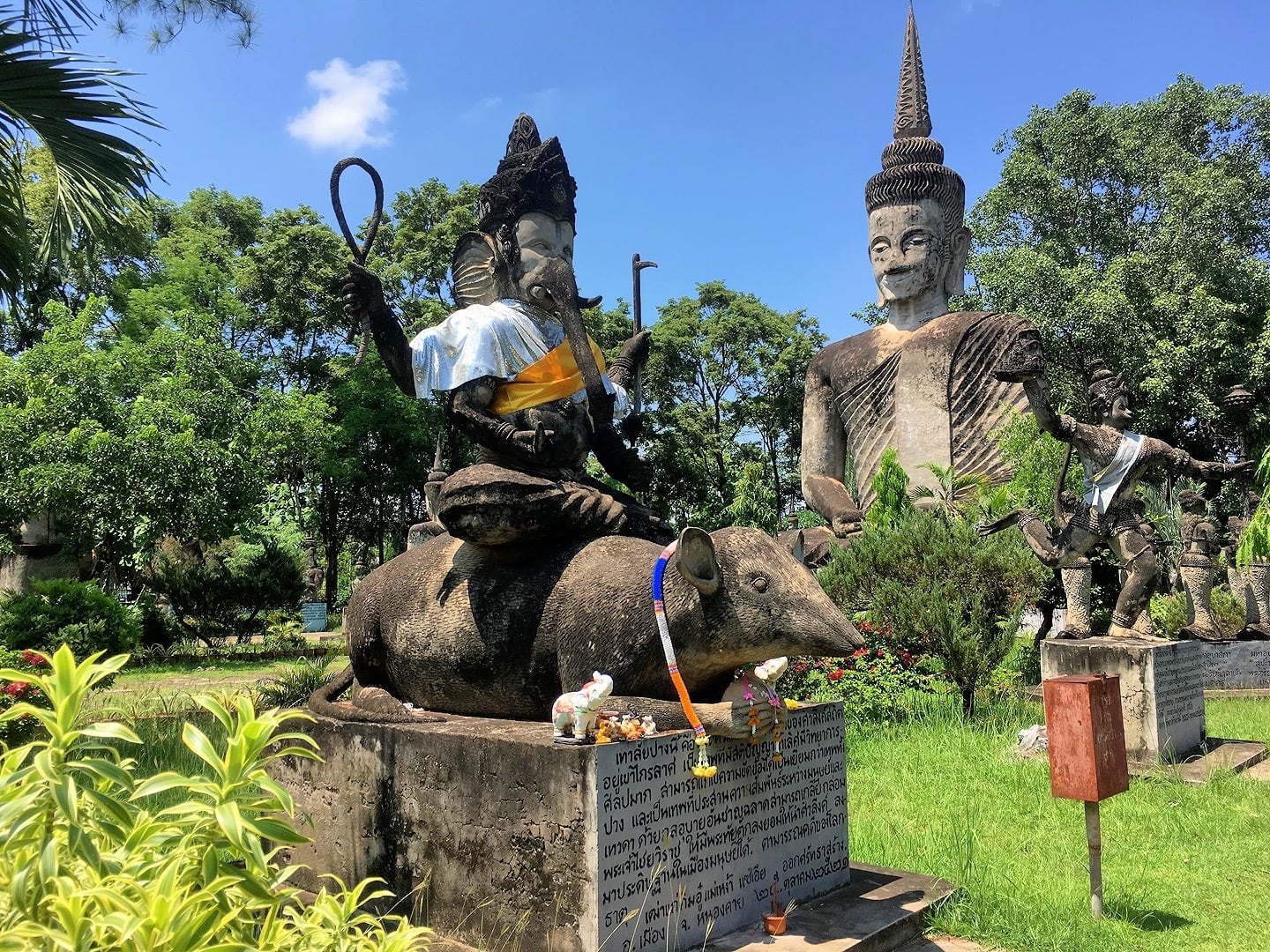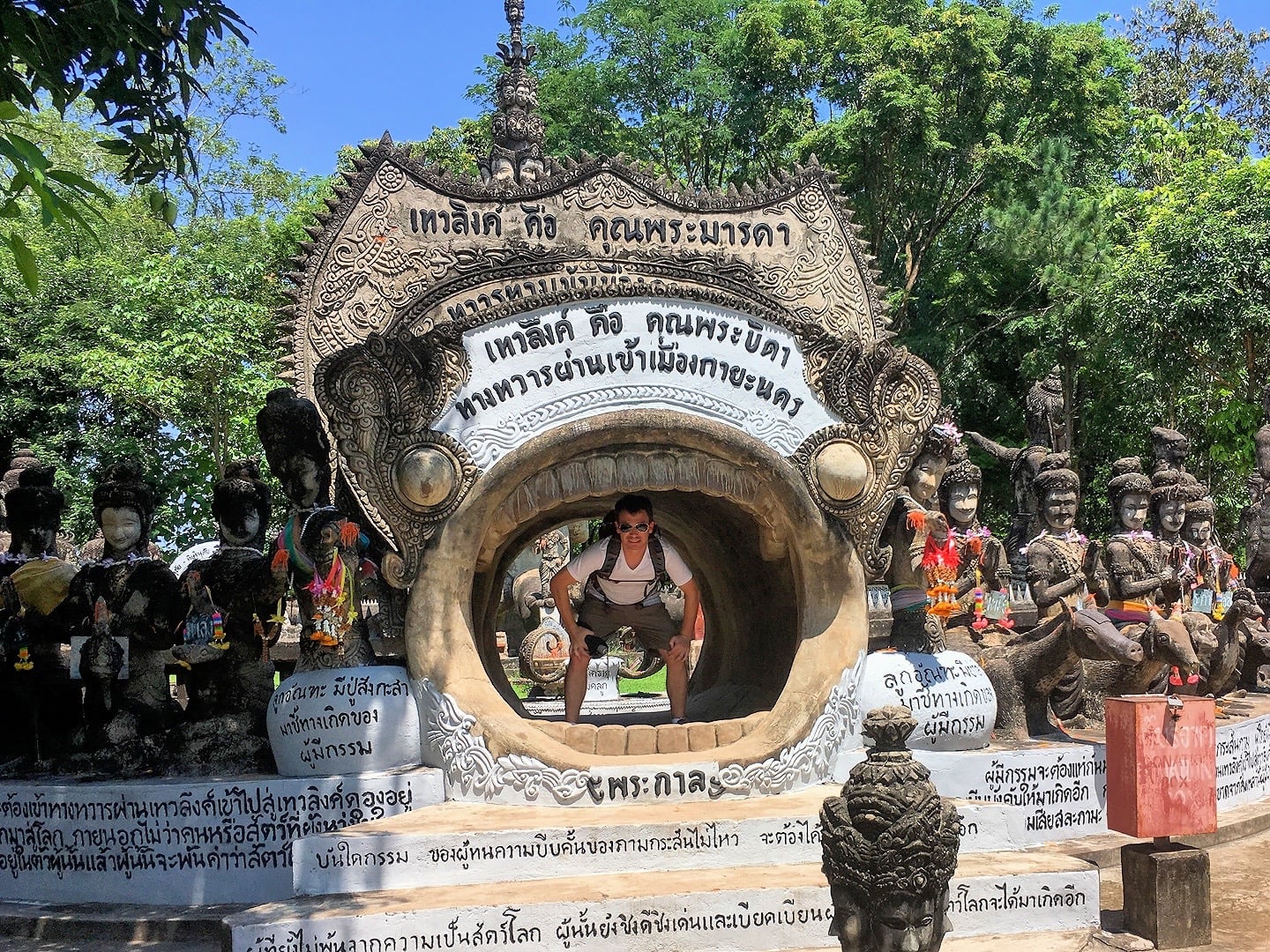 If there is one standout sculpture that grabs the visitor more than any other, it might just be the Wheel of Life, depicting both the morbid and divine that characterizes the human experience. The Wheel progresses through every stage of not just life, but of all existence as he sees it, culminating in a young man stepping across the wall encircling the entire structure to become a Buddha statue on the other side.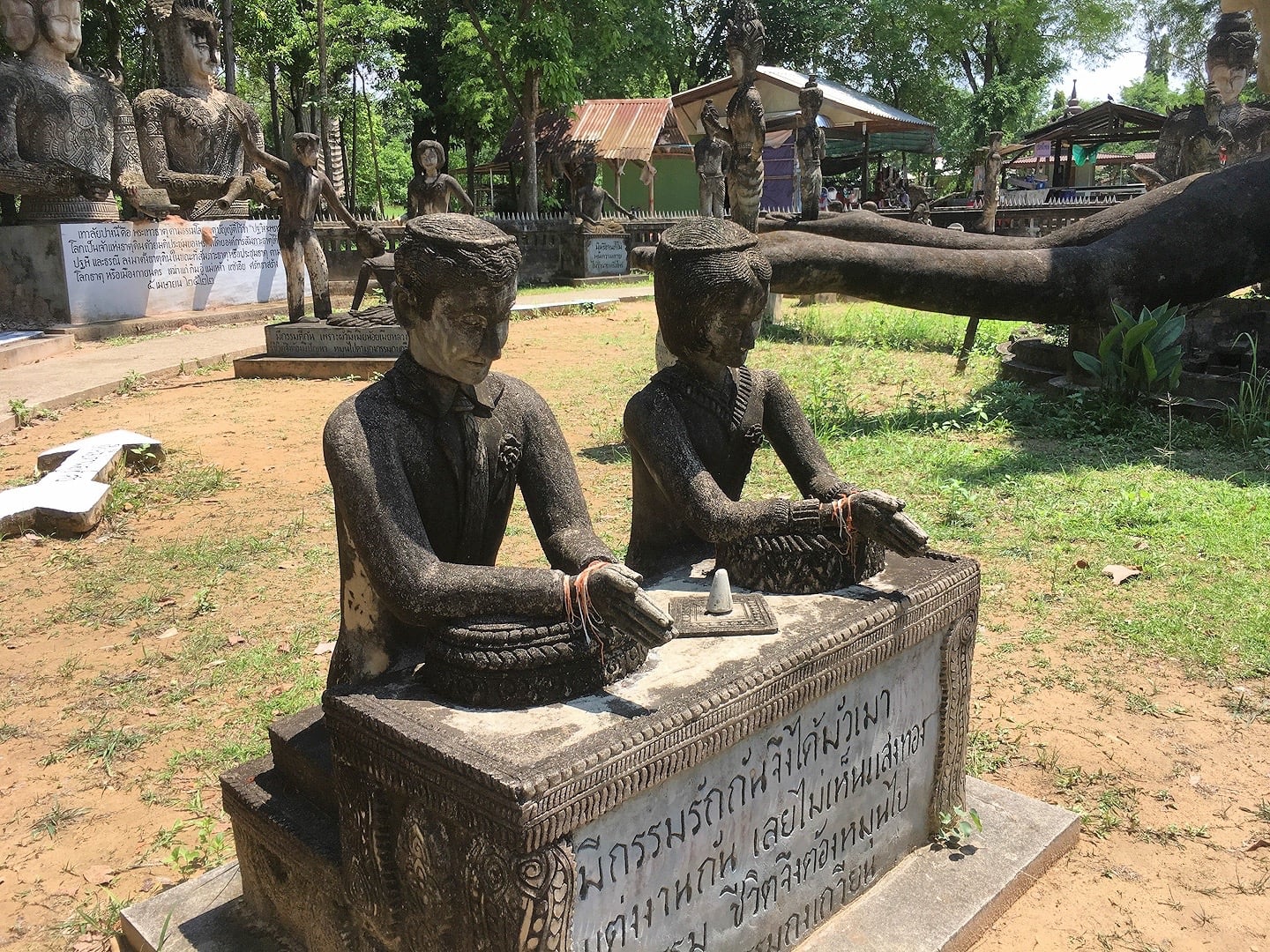 Sulilat is a master at holding up a mirror to the soul, with an honesty and integrity that modern religious art rarely achieves, or even seeks to achieve. His work rarely minces words in what it conveys, with both the depths of human depravity, the heights of spiritual salvation, and the struggle in between.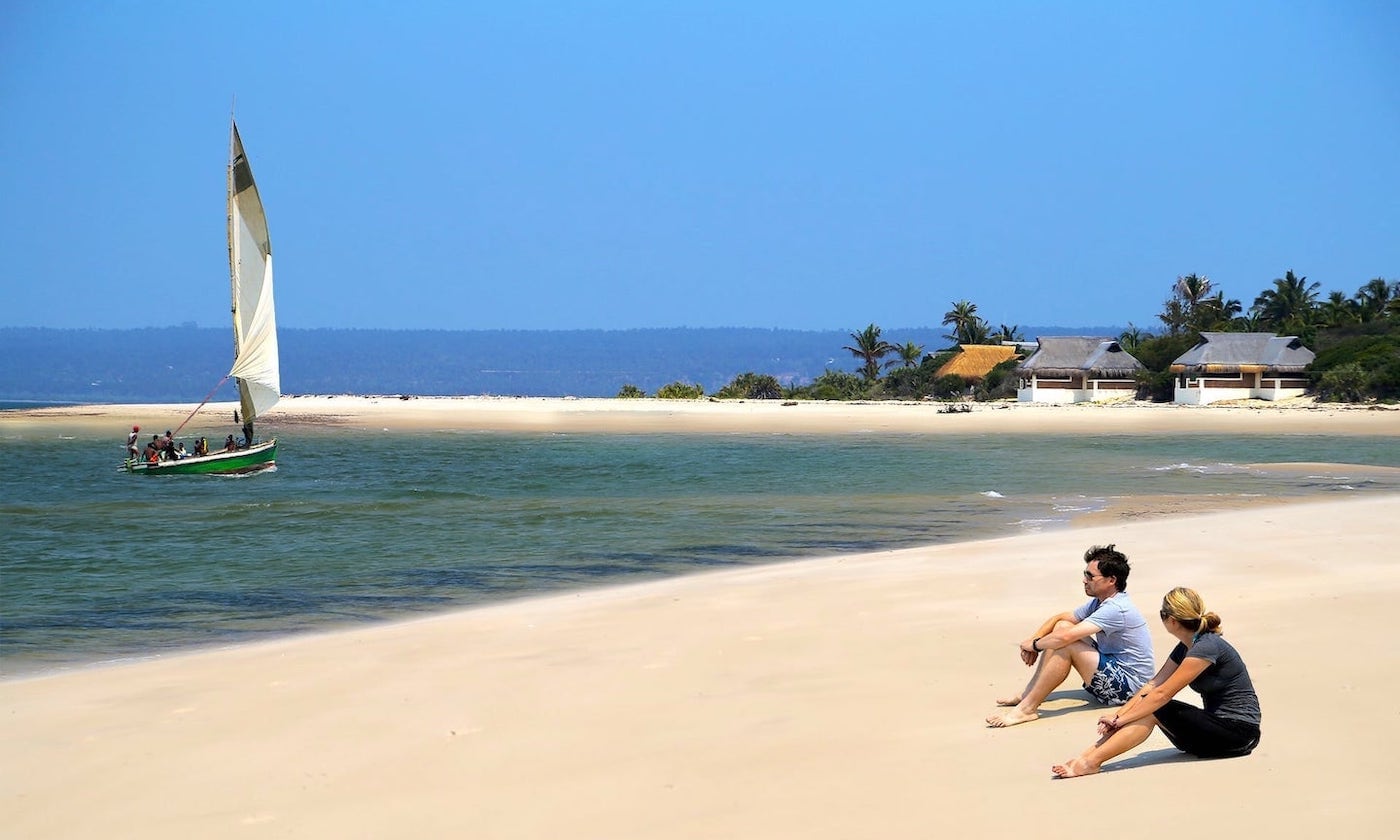 Get Informed. Get Inspired. Get Going.
Get our best travel tips and latest updates in your inbox. And get going!
For more information on how we use your data, see our privacy policy. Unsubscribe at any time with one click.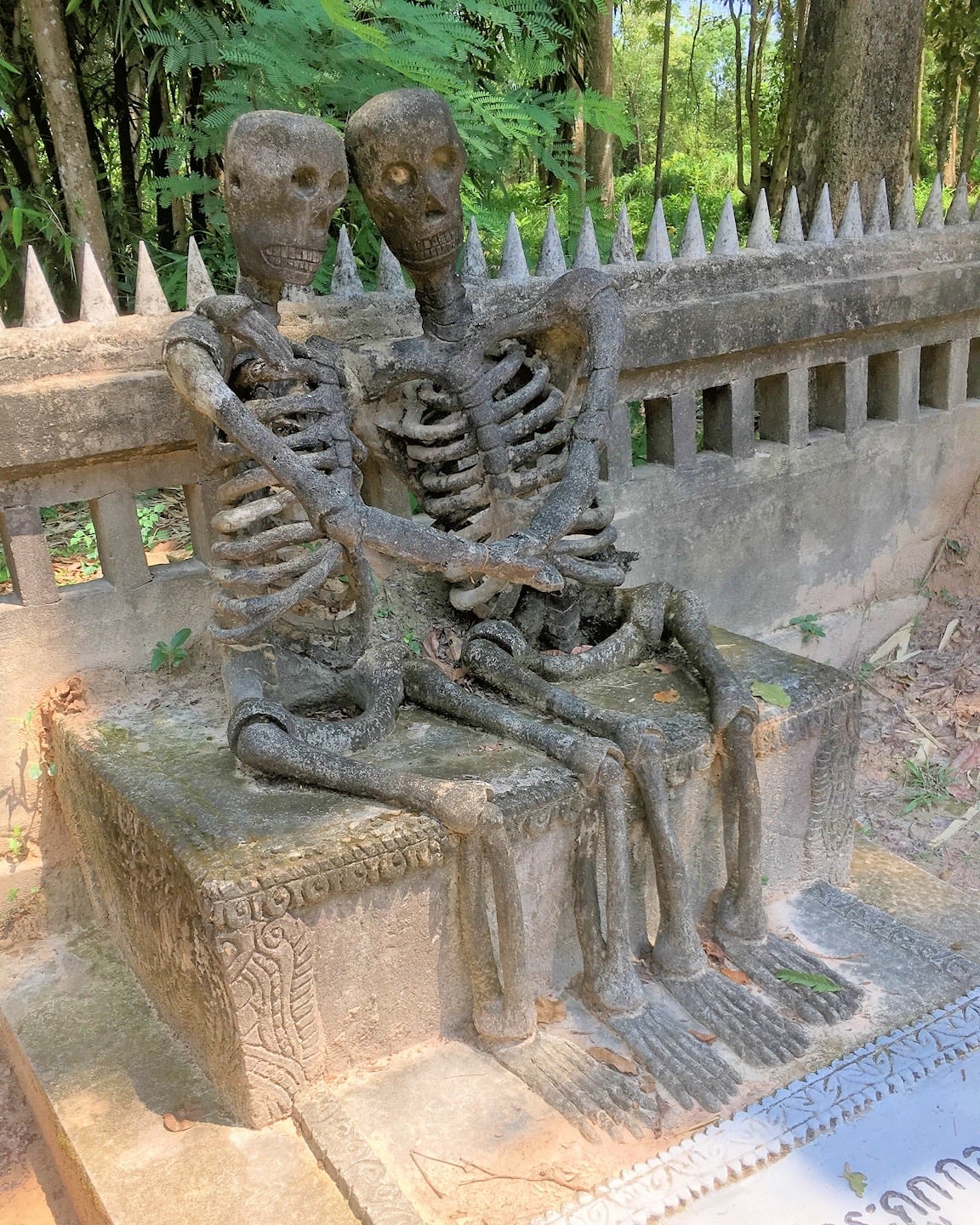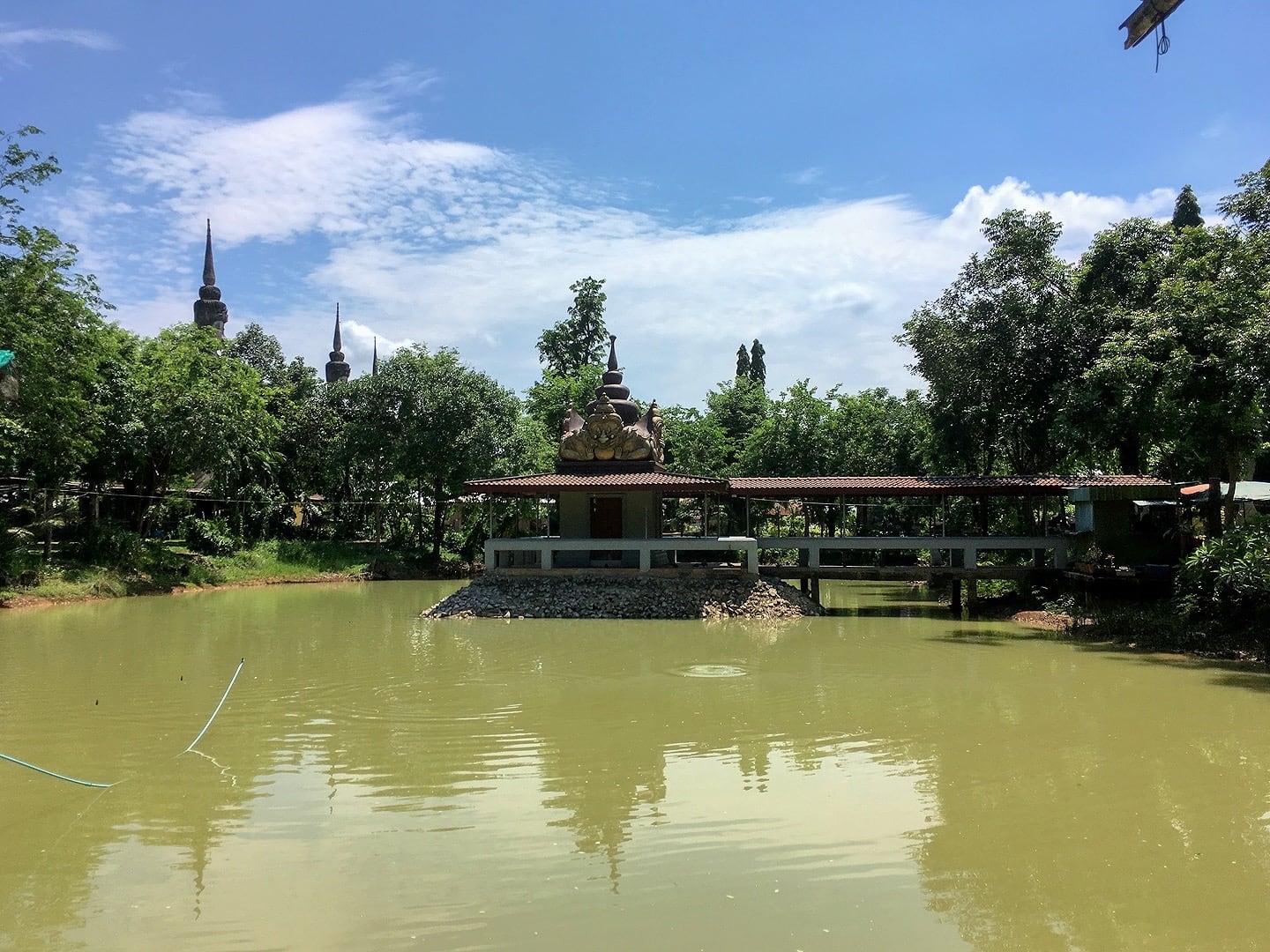 Water plays a central role in this park, though it feels at times that the message is incomplete or unfinished.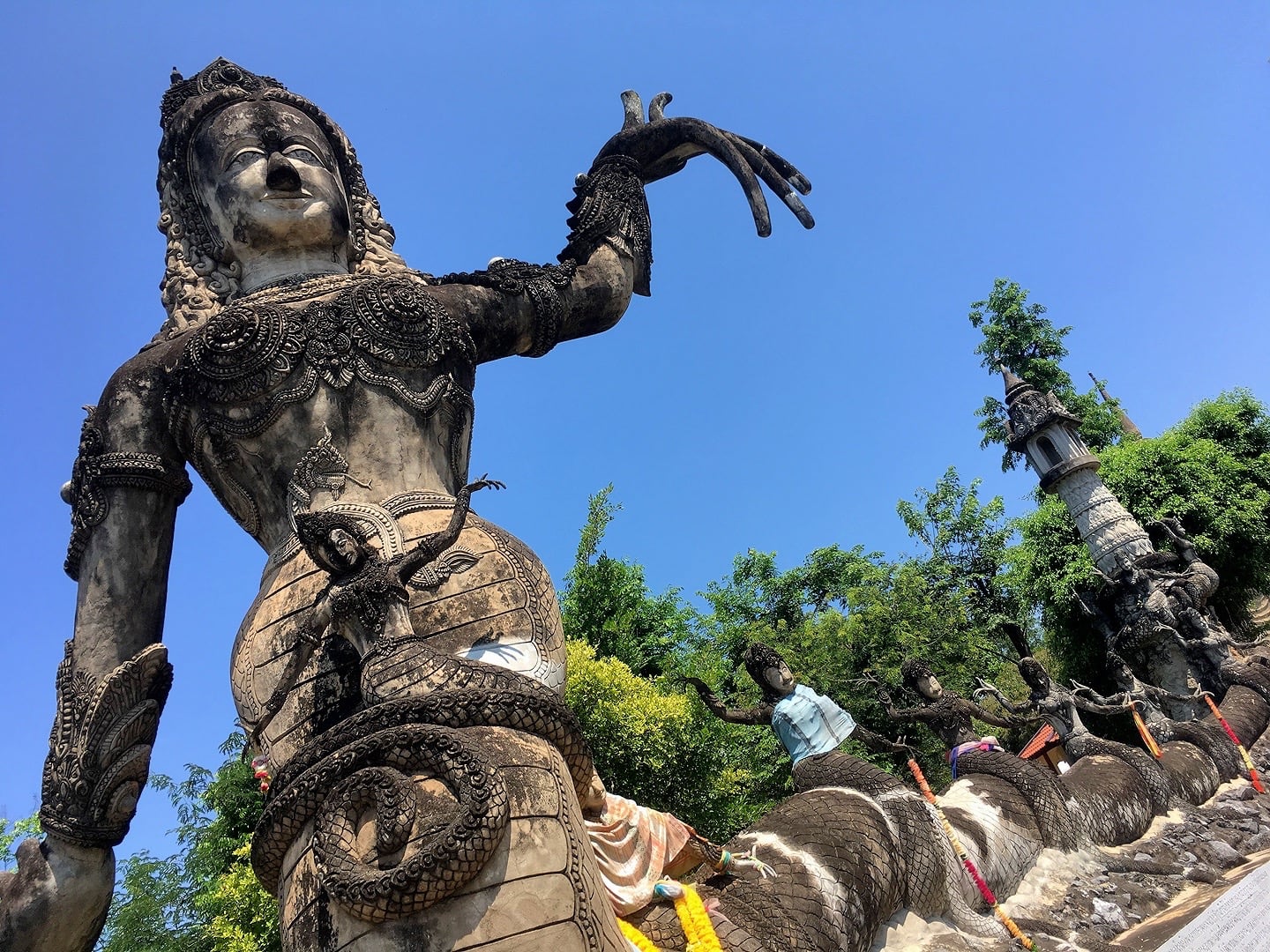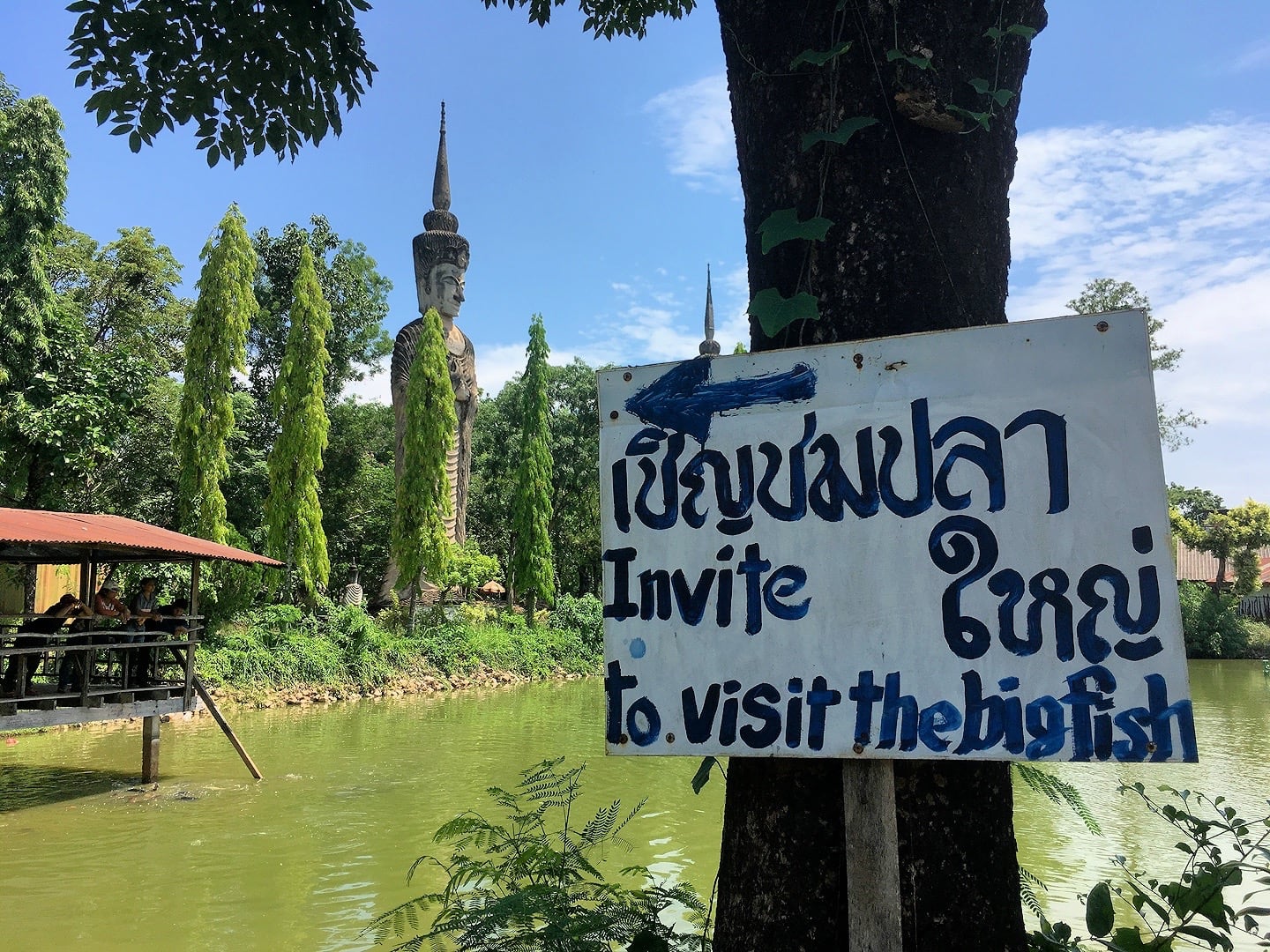 This sign invited us to visit the big fish. Expecting another giant sculpture, we were intrigued but weren't expecting to be surprised. We should have known better.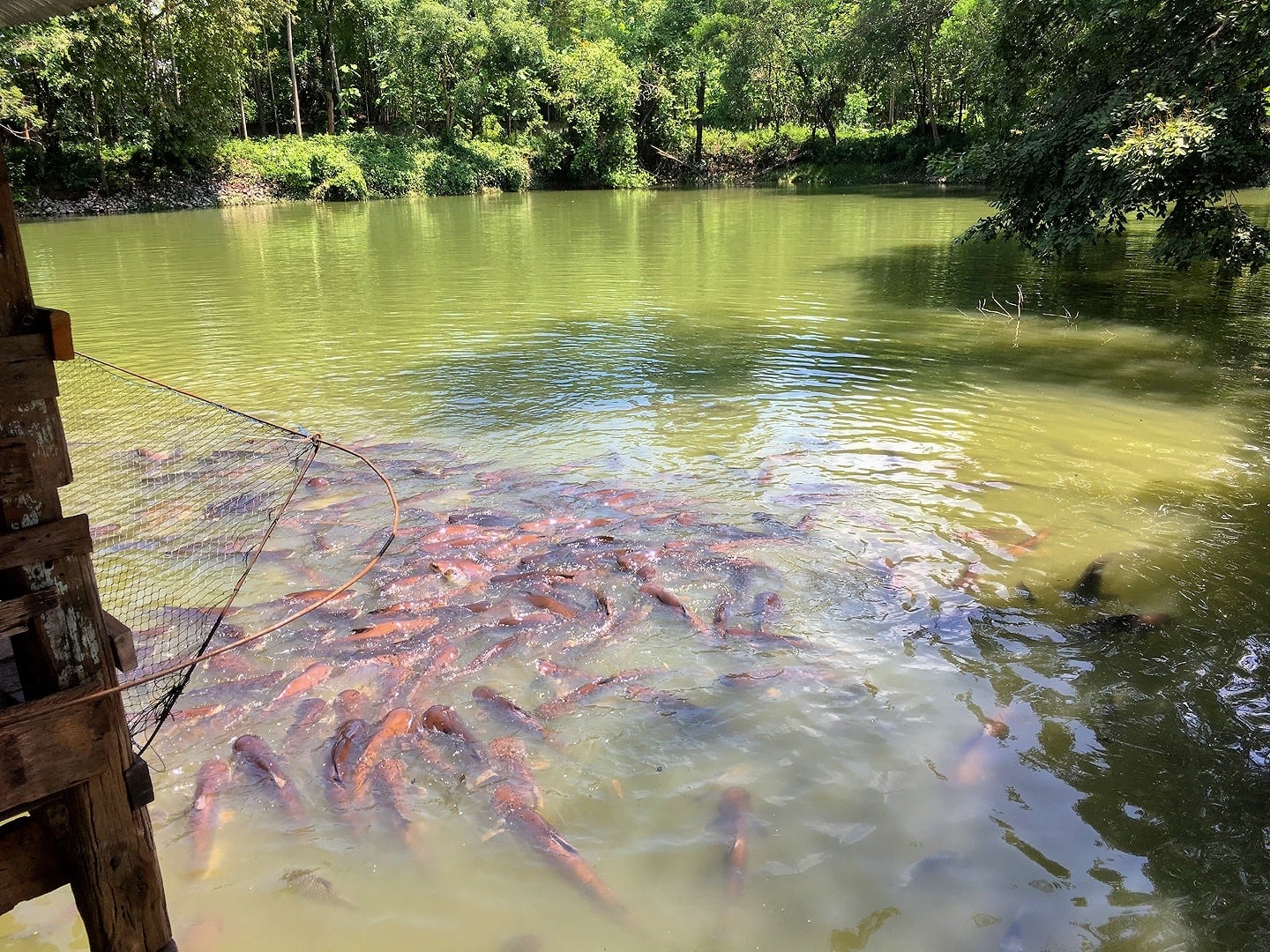 Not just ONE big fish, but several dozen large Catfish.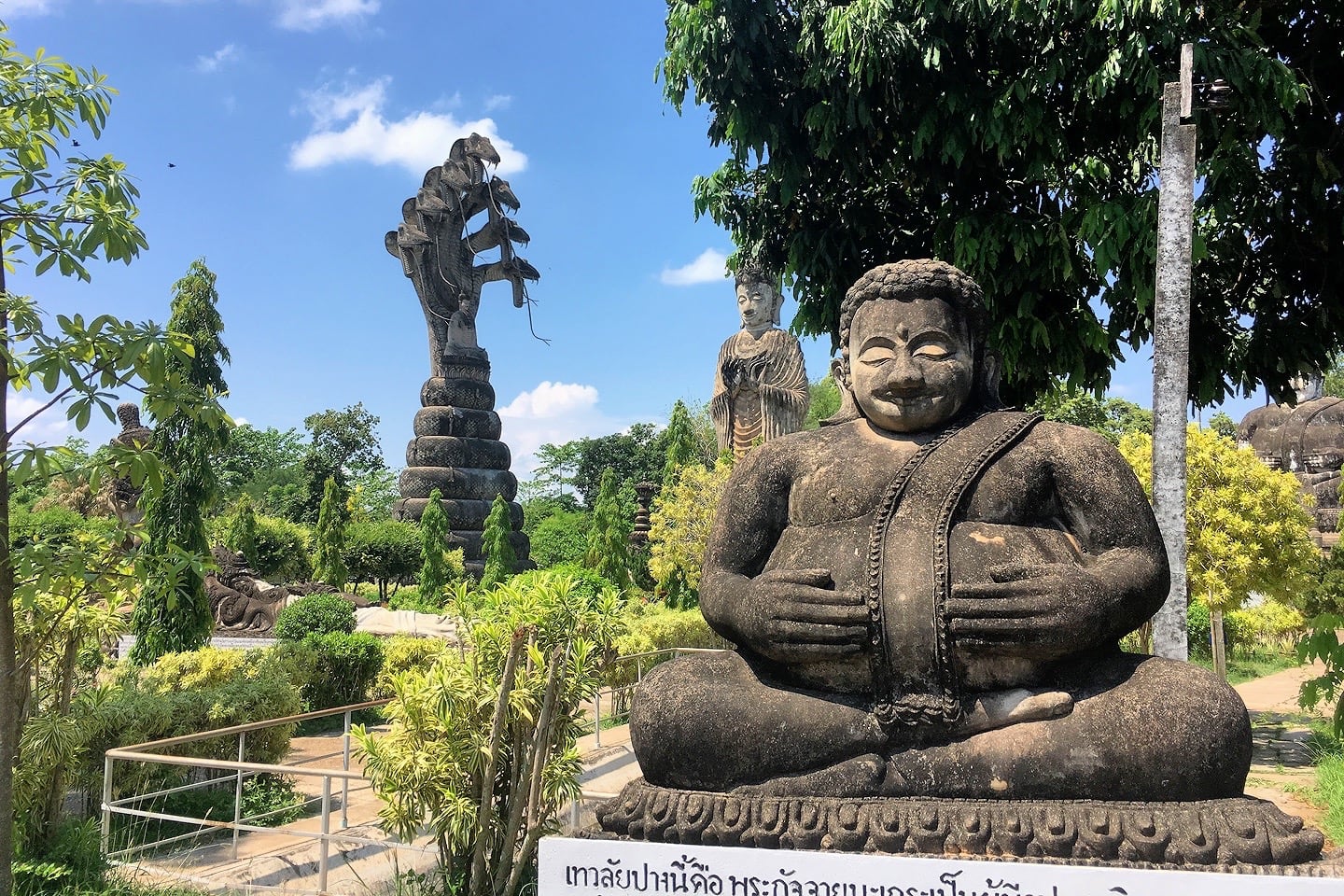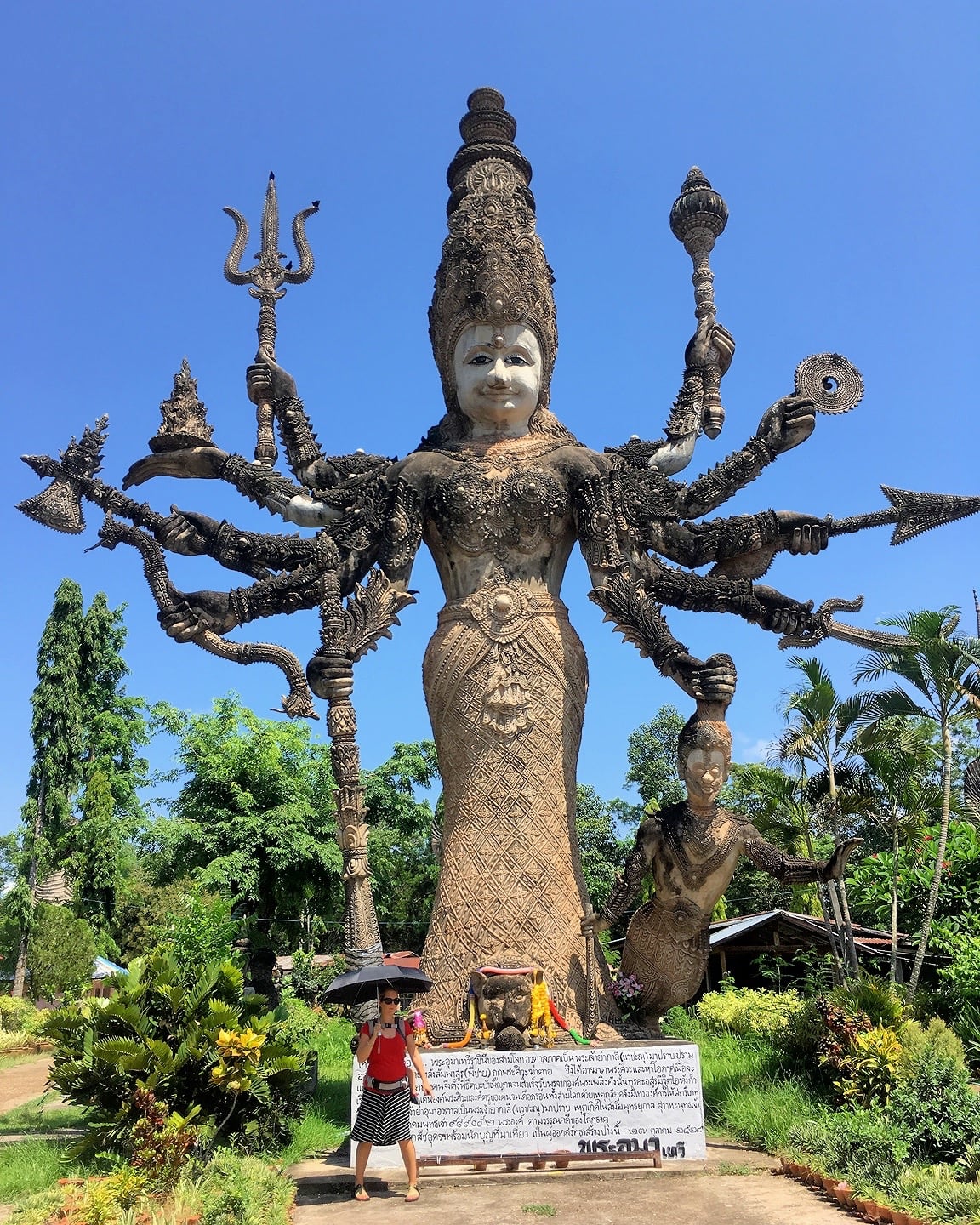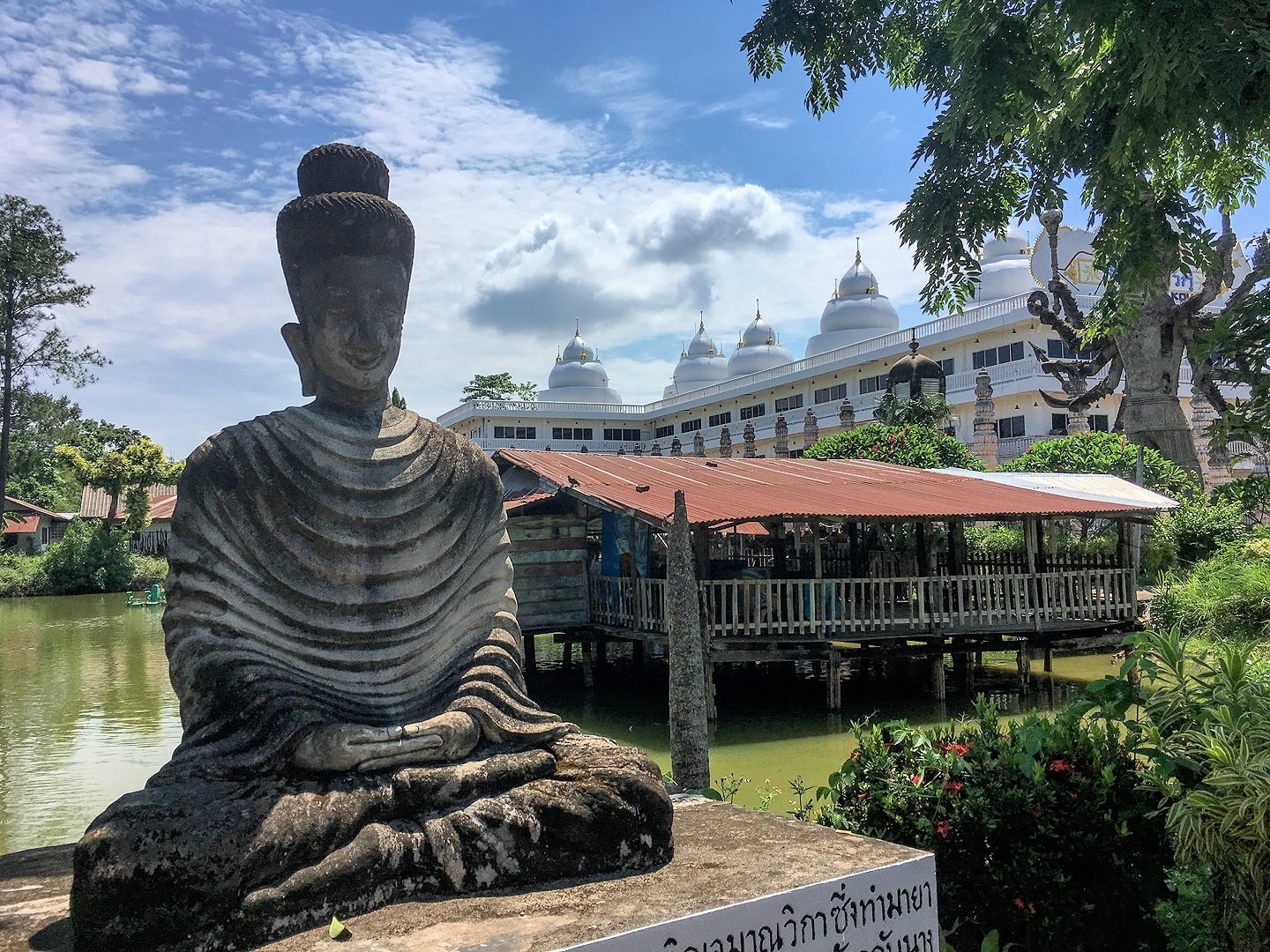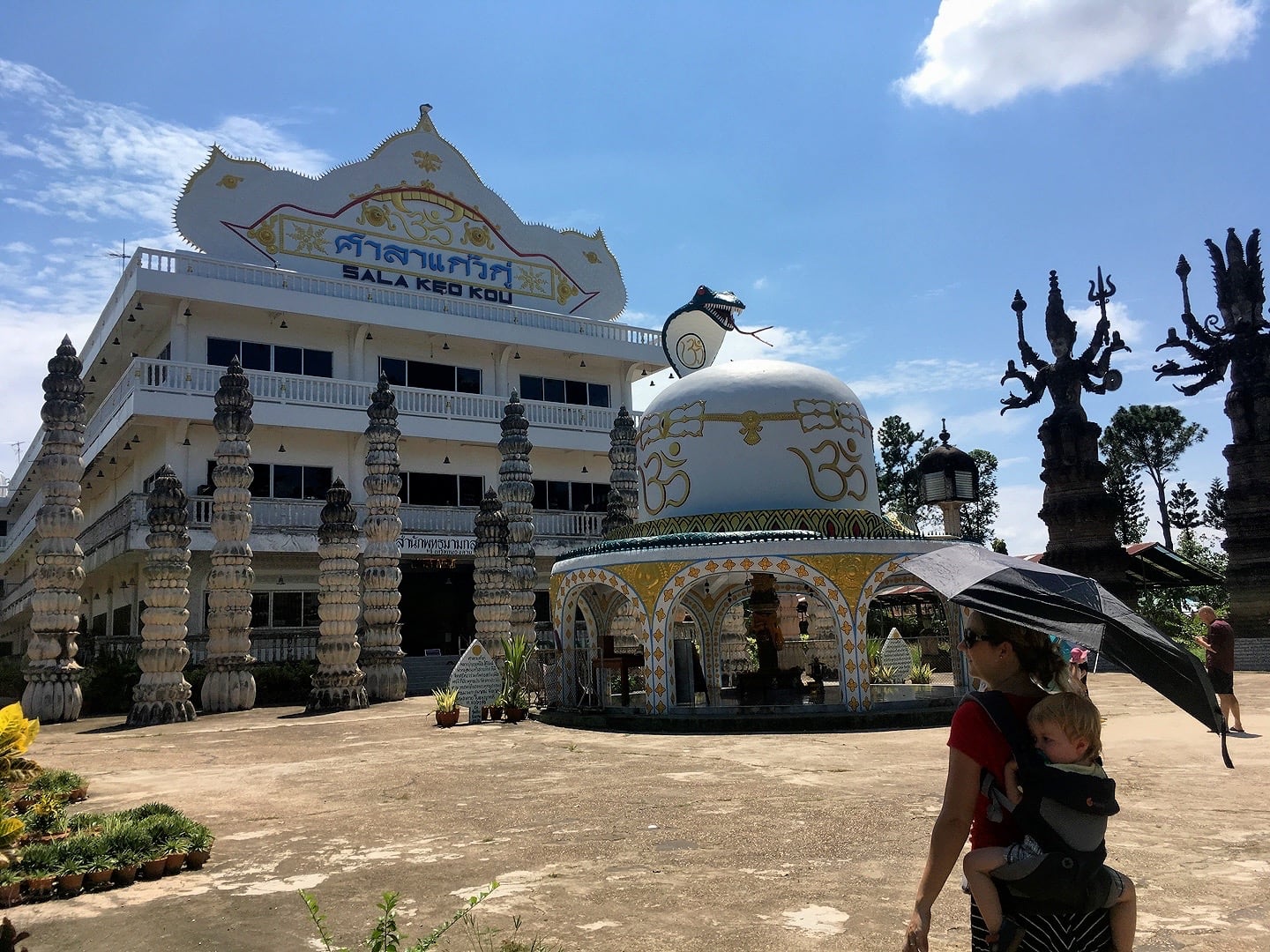 Sala Keoku may not have a giant pumpkin, but it does have this sizable and mysterious structure. Unfortunately, very little of the park has English signage, so we found ourselves in the dark for much of our visit. We later discovered that this pavilion was constructed as the final resting place for the park's creator, Sulilat, and his mummified body resides on the third floor.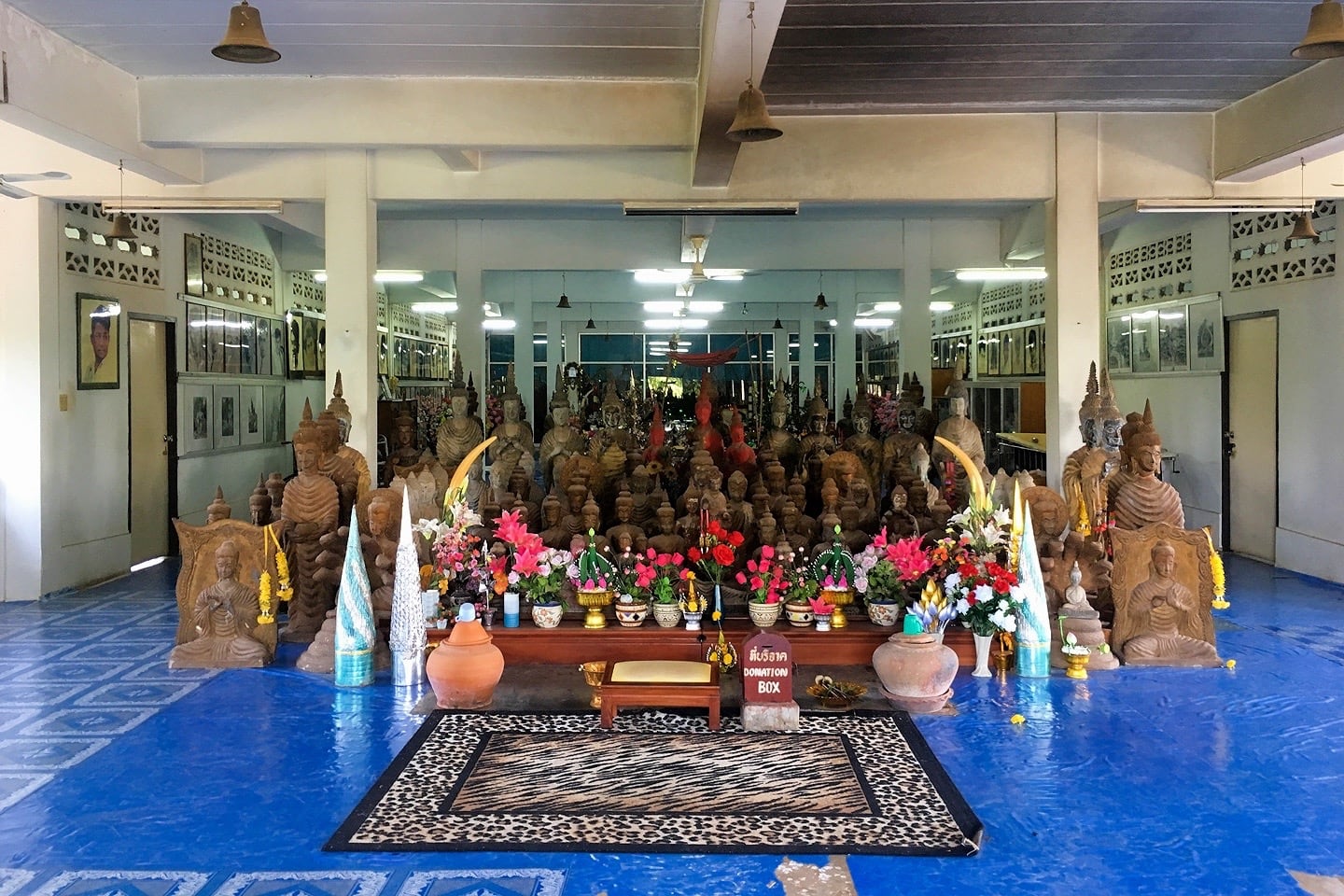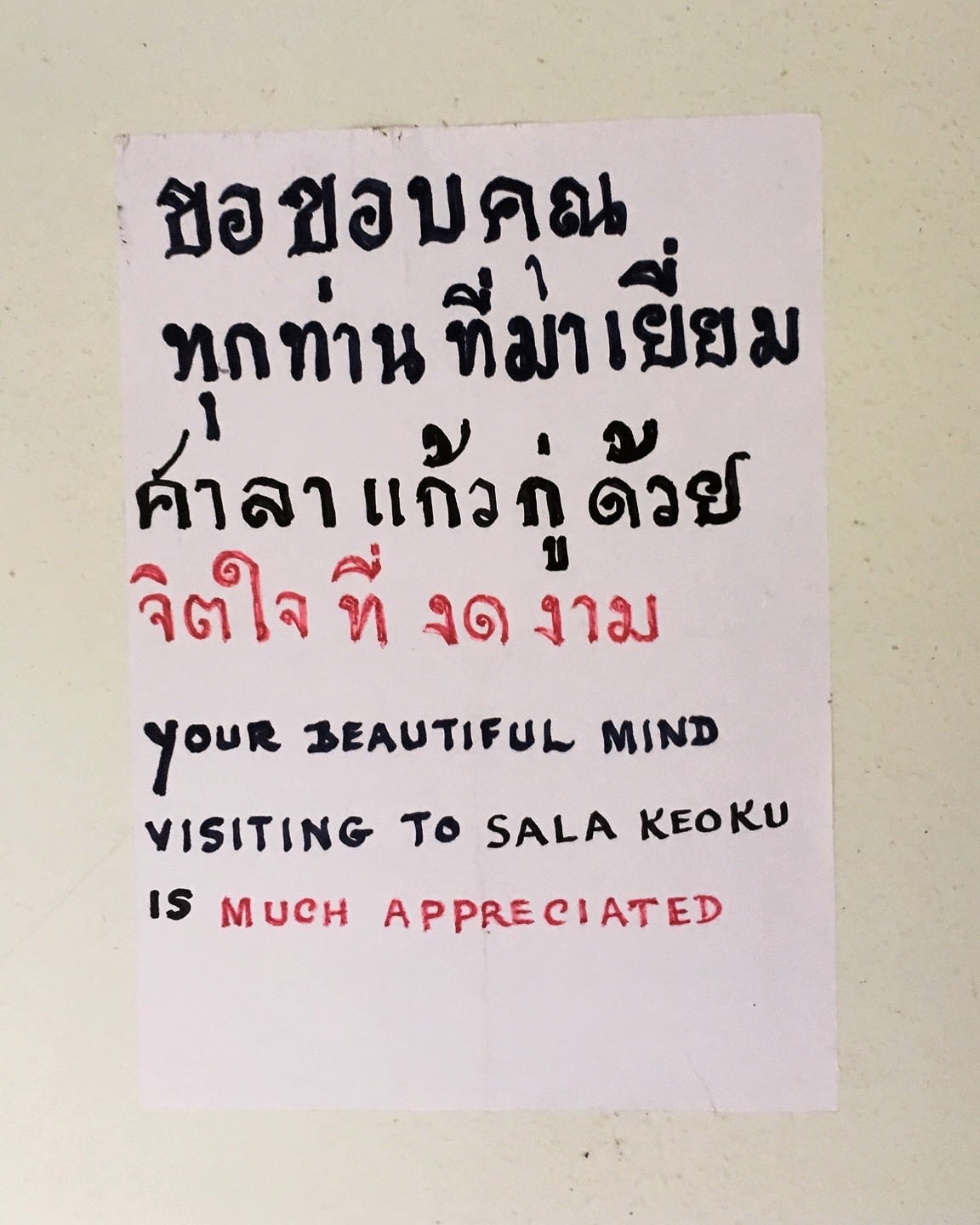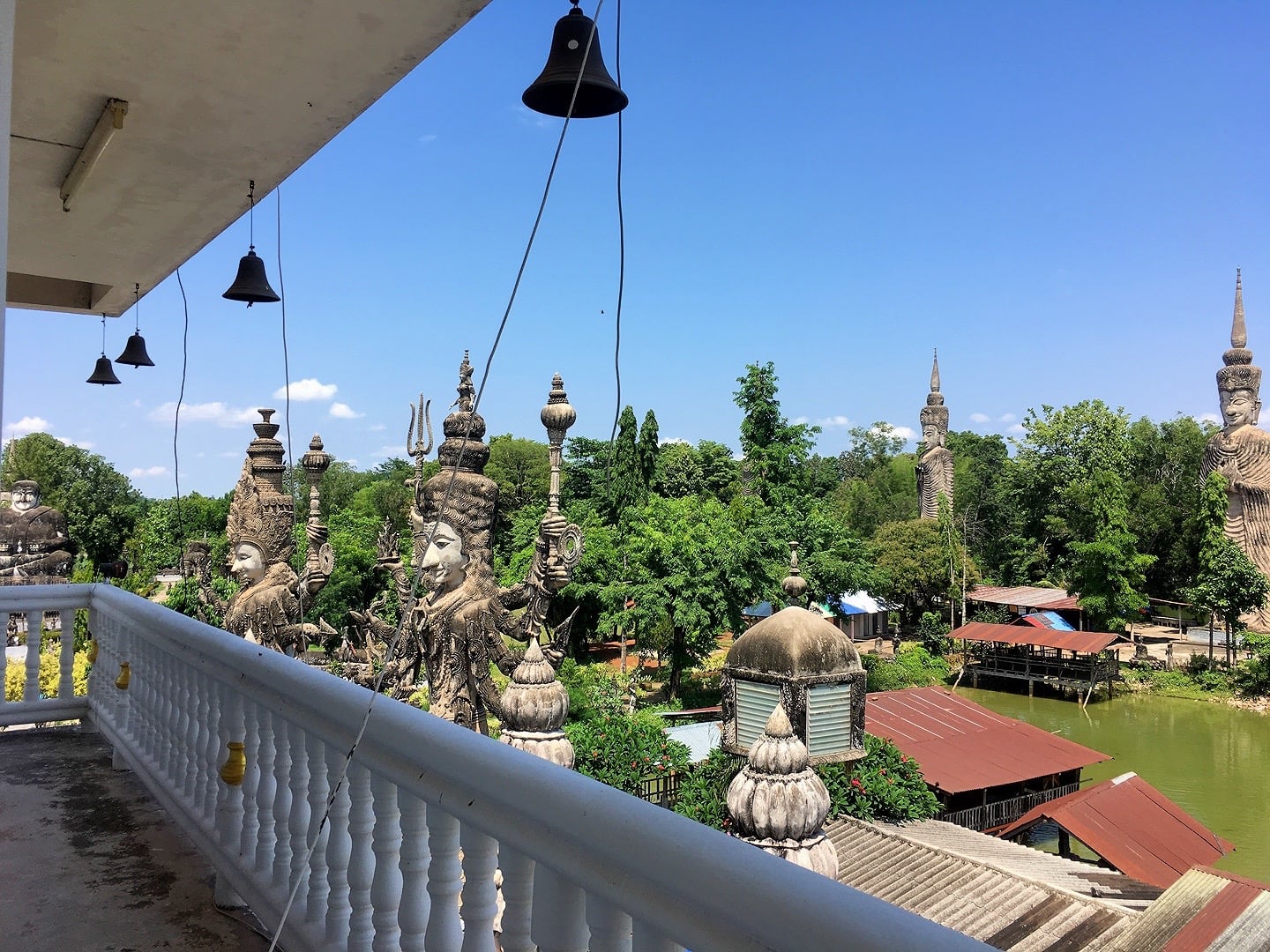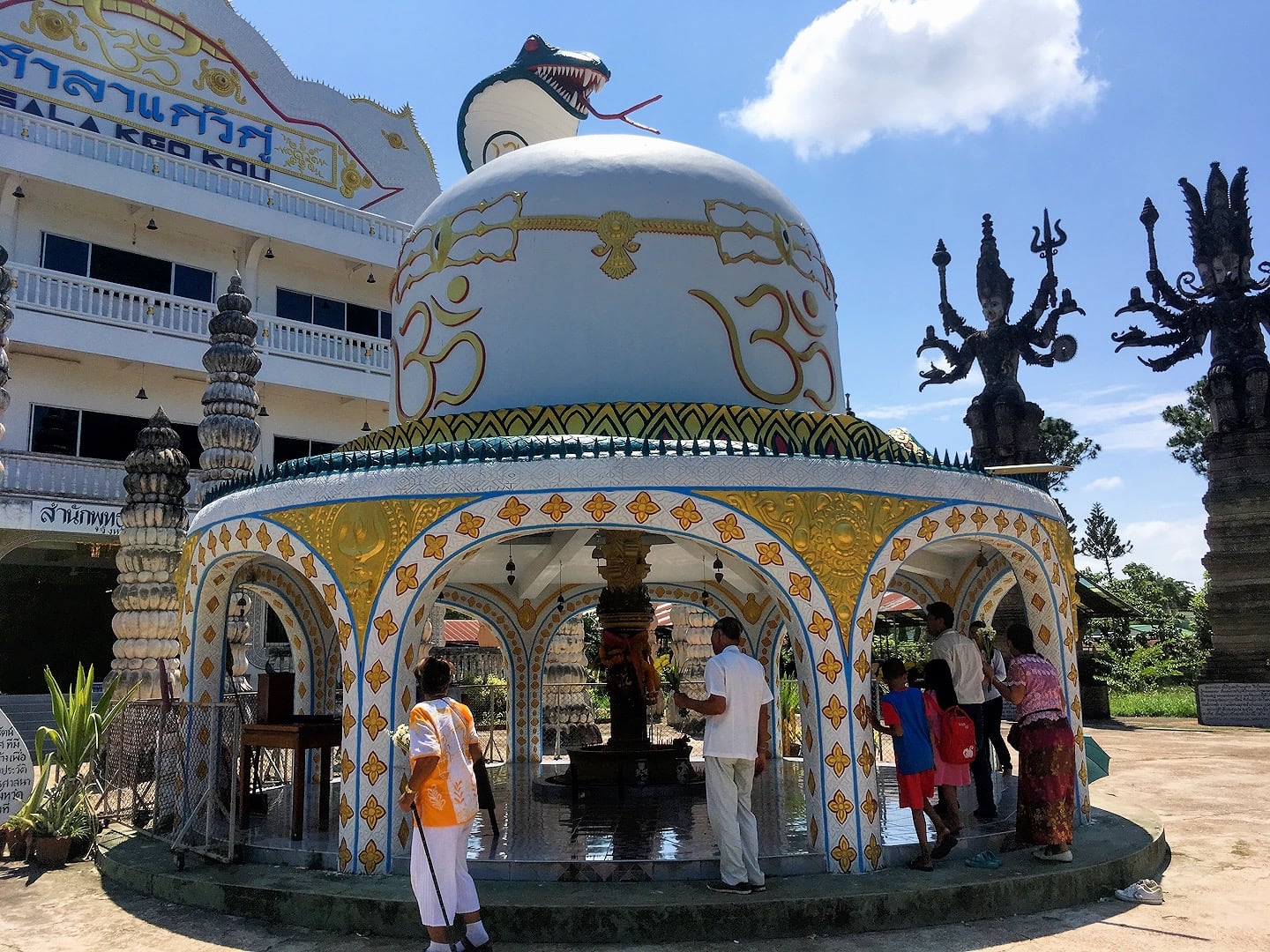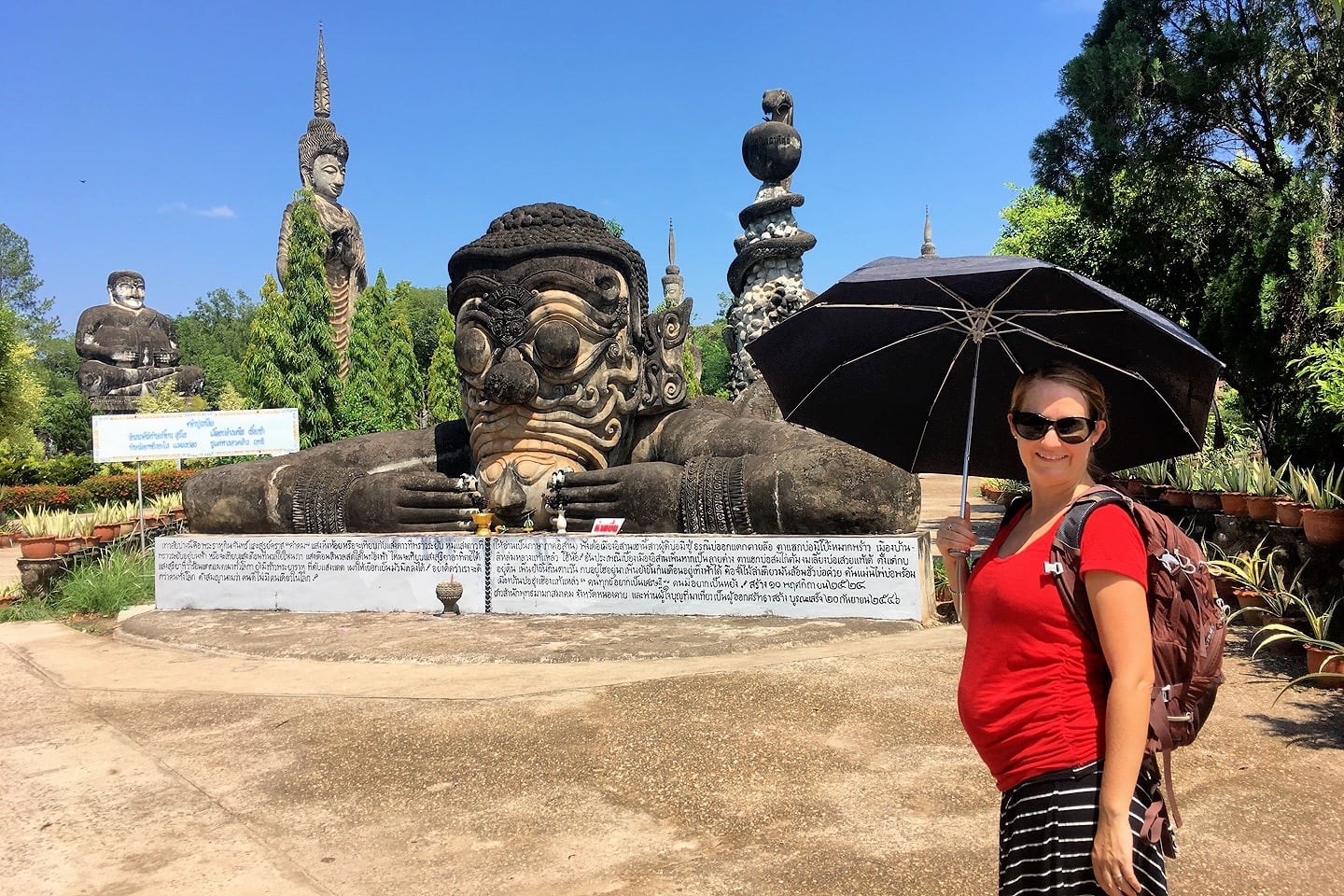 And heck yes, it was hot. Very hot. Noe and Lori were hot and sweaty, but that's not saying much these days. However, I was hot and sweaty, and I don't get uncomfortably hot very easily, but today was different. Brilliant sunshine following a good rain at midday approaching the summer solstice in the tropics is a perfect recipe for things getting steamy. 118 F heat index when I took this pic, if you're curious. I'm not sure how much water we consumed, but it was easily more than we would generally take on a 10-mile hike up a mountain in the Pacific Northwest in August.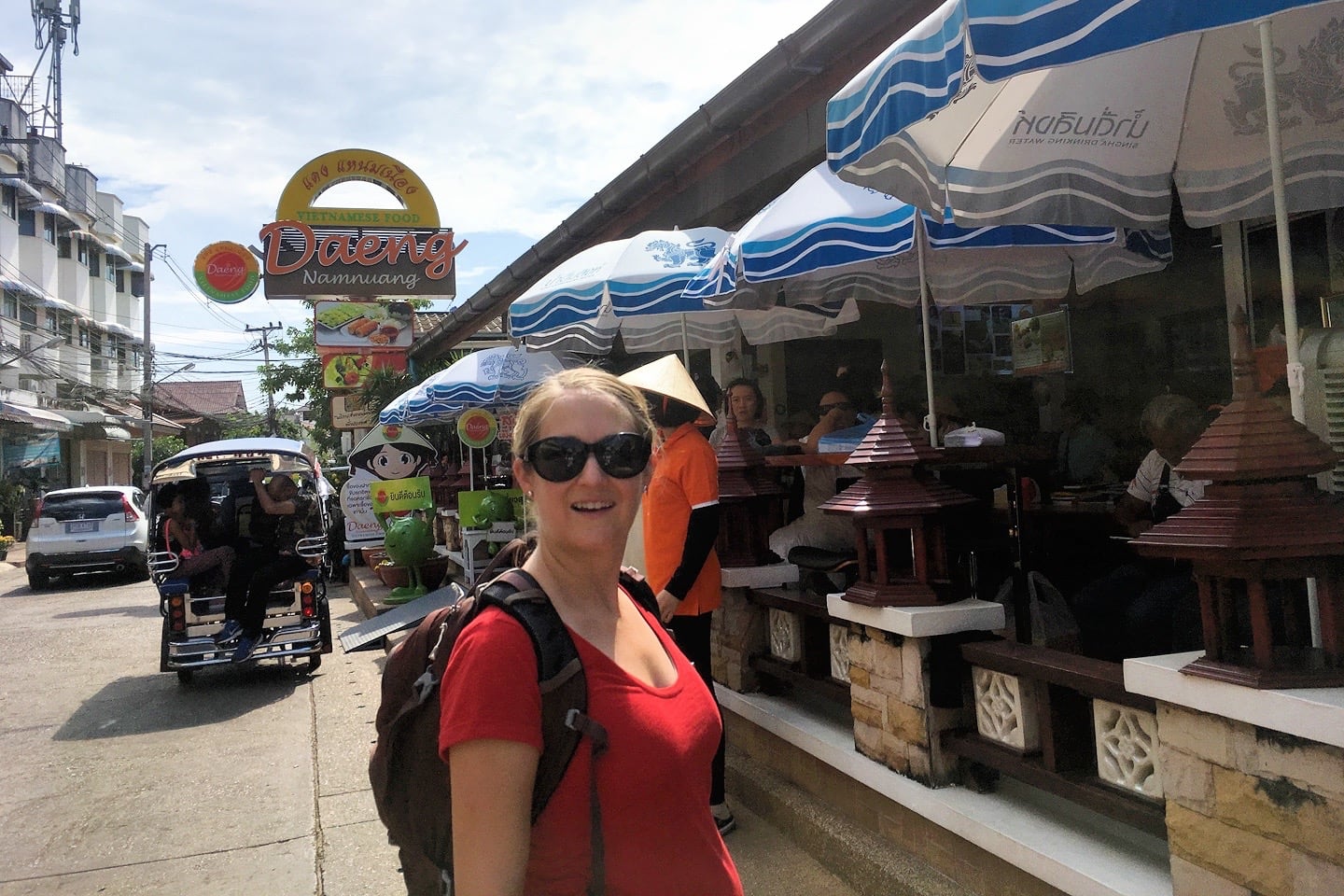 Following a fun and hot morning poking around the Buddha statues, it was time to cool off and feed the bellies (all four of them!). And where do people in Isan go when they get hungry on a Sunday? Daeng Namnuang Vietnamese, of course!
Don't Miss These Experiences in Thailand
And yes, it was Daeng good.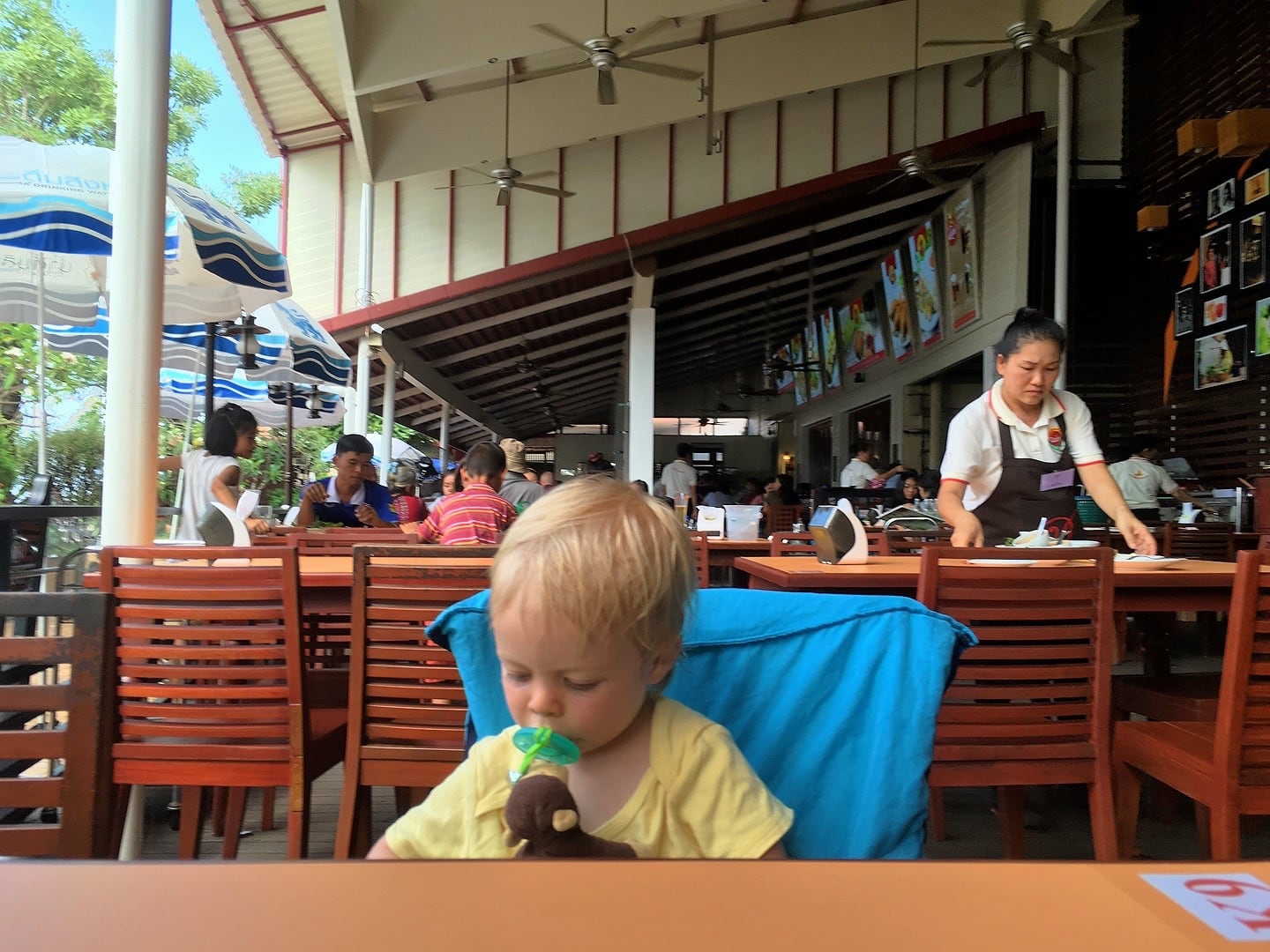 Daeng has become a regional institution akin to what In-N-Out Burger or the Cracker Barrel is to travelers in the U.S. In Vientiane, we most certainly take the abundance of excellent Vietnamese food for granted. In Thailand, it's much harder to find. Isan (and particularly the Udon Thani / Nong Khai region) is known throughout Thailand as THE place for the place to get great Vietnamese food, due in large part to being home to the largest Vietnamese community in the country.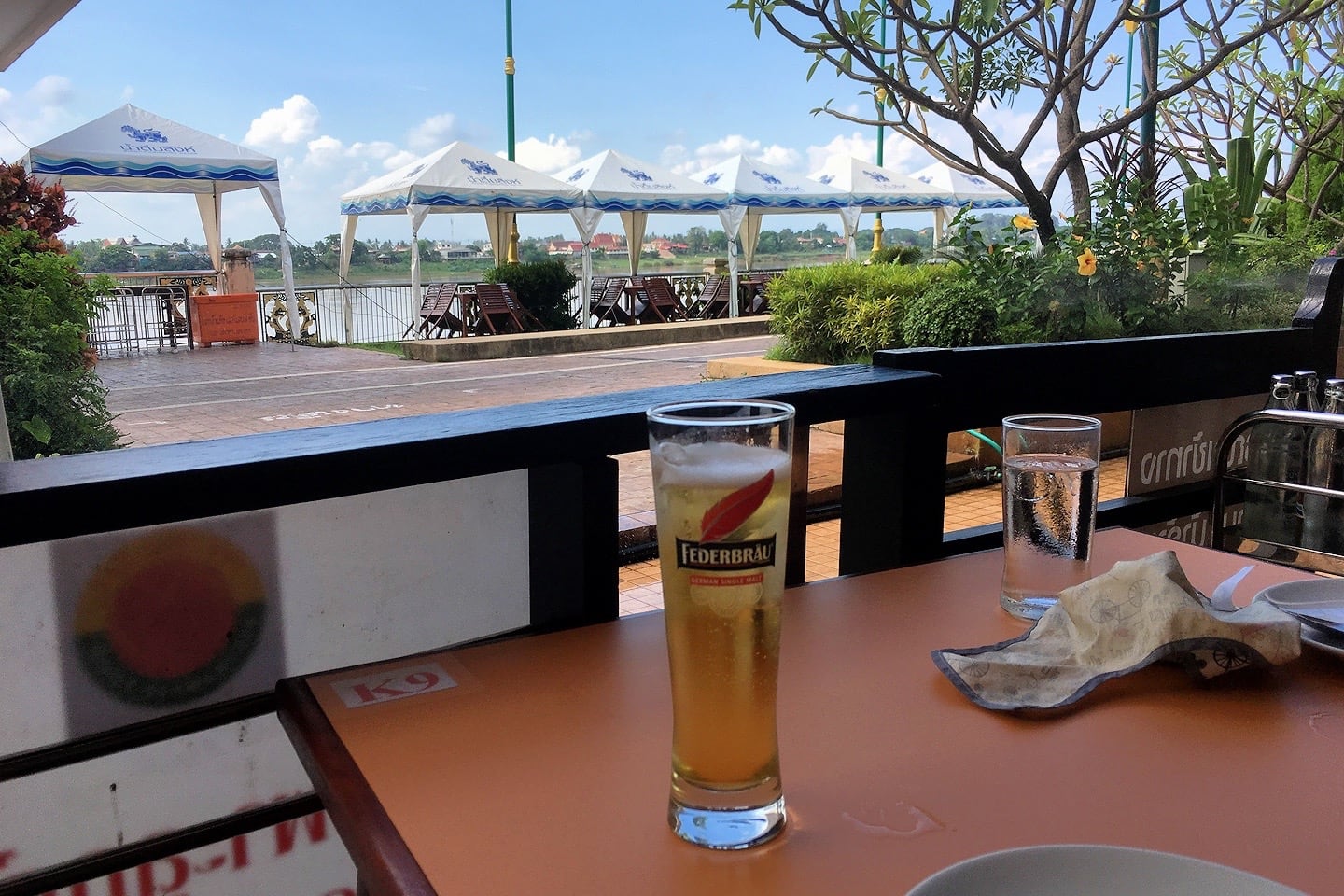 Admittedly, there was something very surreal about sitting on the Thai side of the Mekong looking back at Laos after 20 months of doing the opposite and wondering about the other side.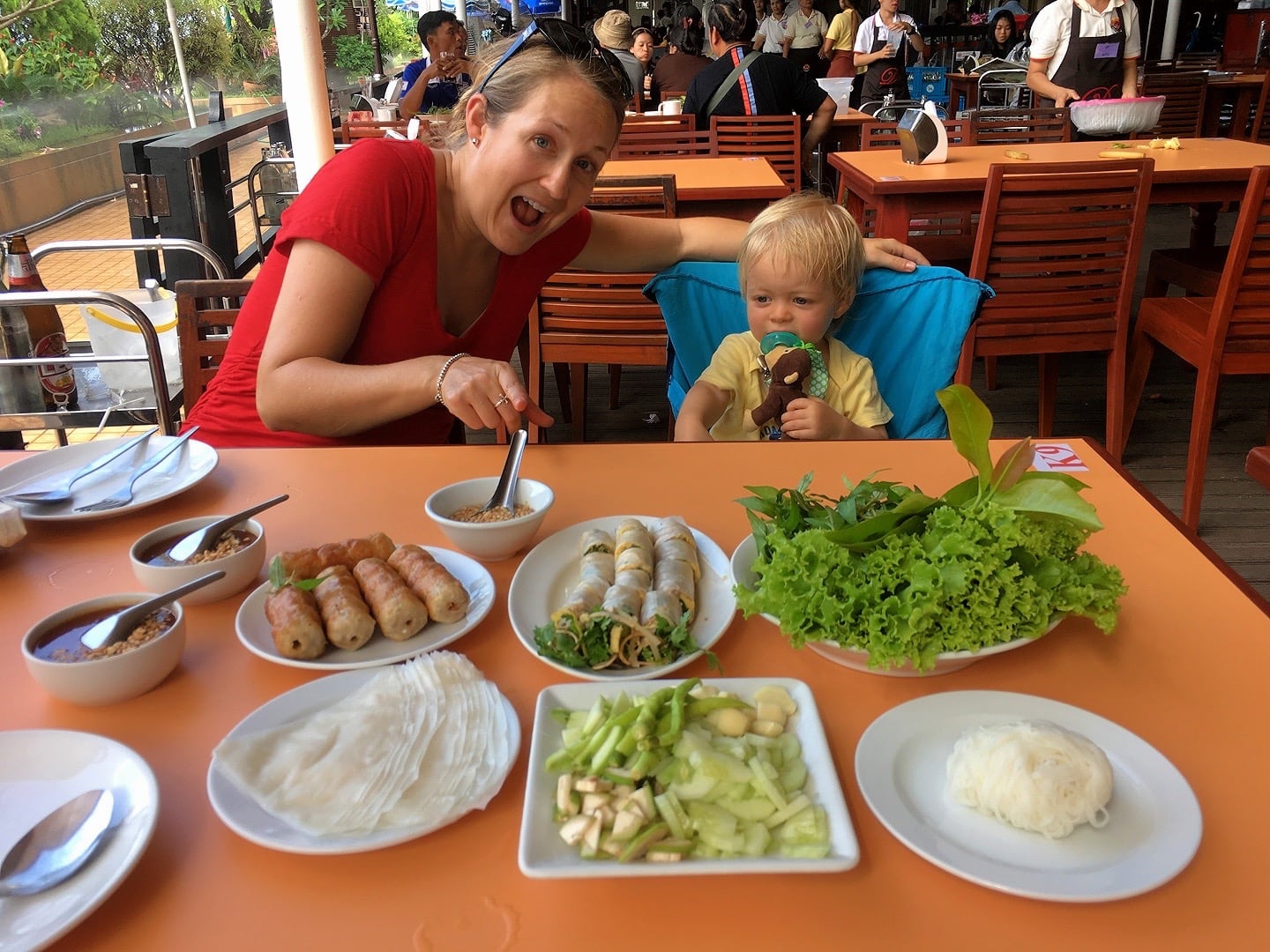 Noe loves his Vietnamese spring rolls…though lately he's taken a cue from Lori and begun to use his spring roll as a dipstick for the peanut sauce (without eating the spring roll), kind of like my wife likes to eat the frosting and leave the rest of the cake (long before she was ever pregnant)…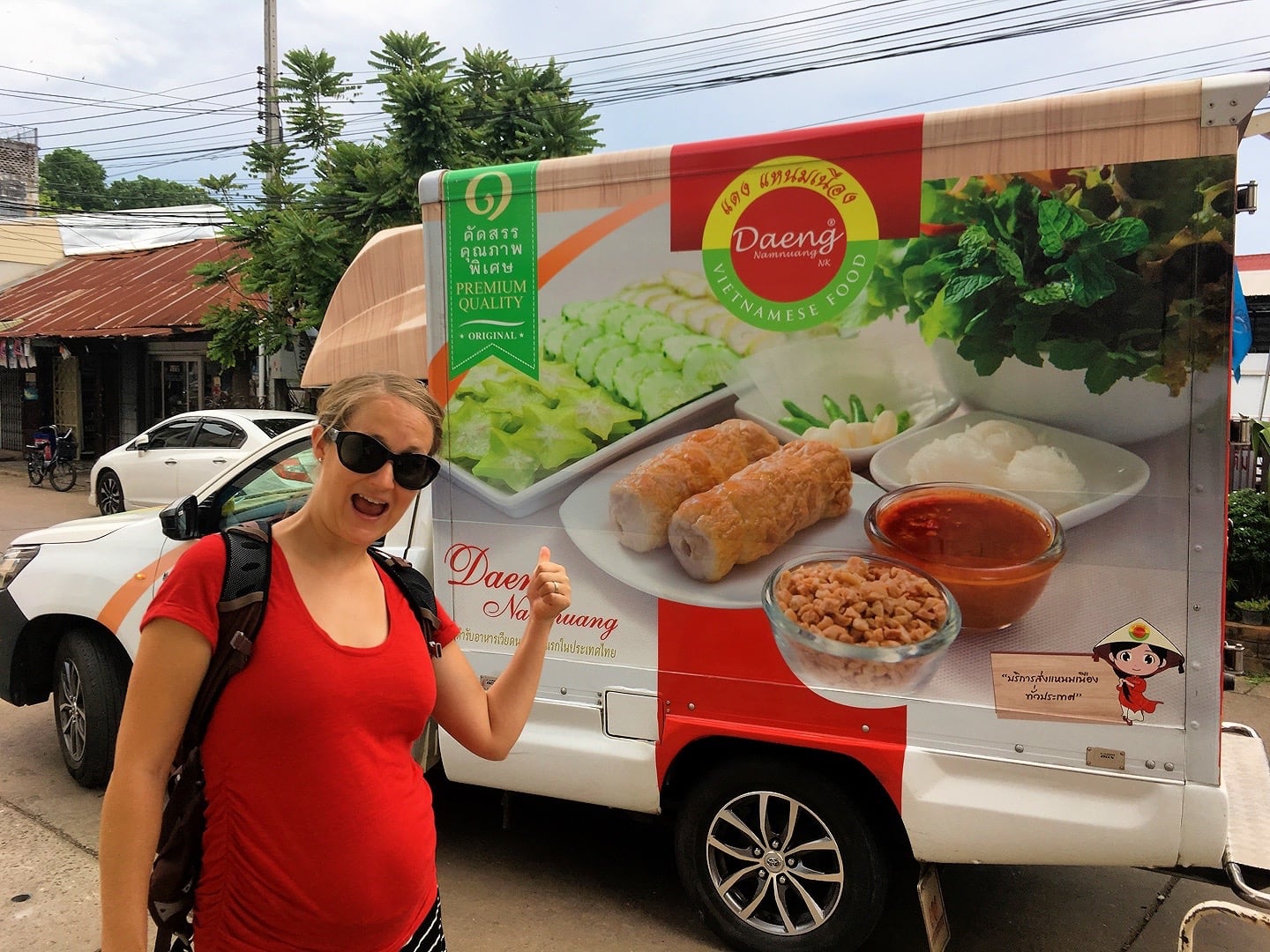 Time to head back to Laos!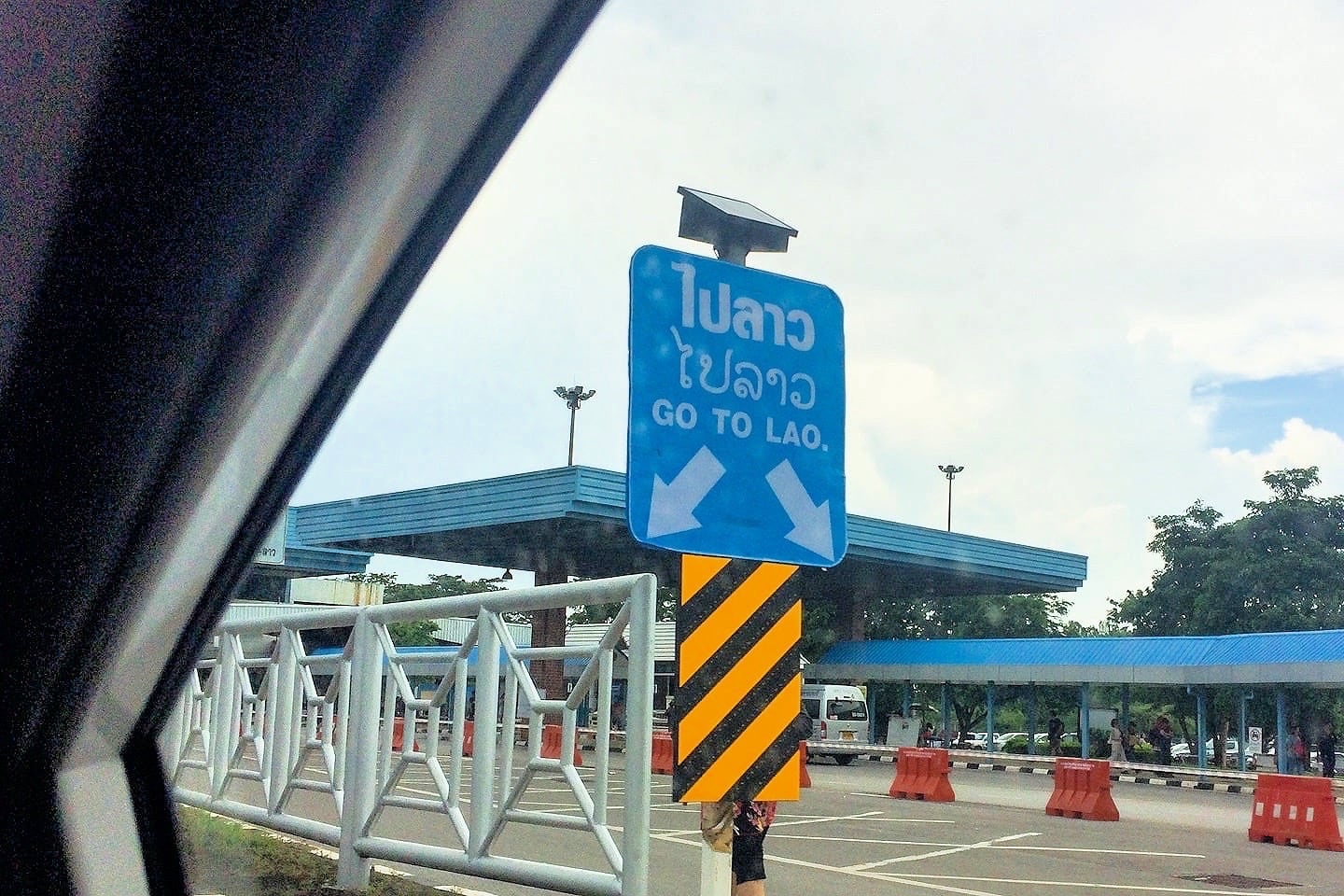 Just as we're getting on the Friendship Bridge it starts to rain.
Nothing says, "Welcome Back to Laos" like a giant BeerLao sign…literally.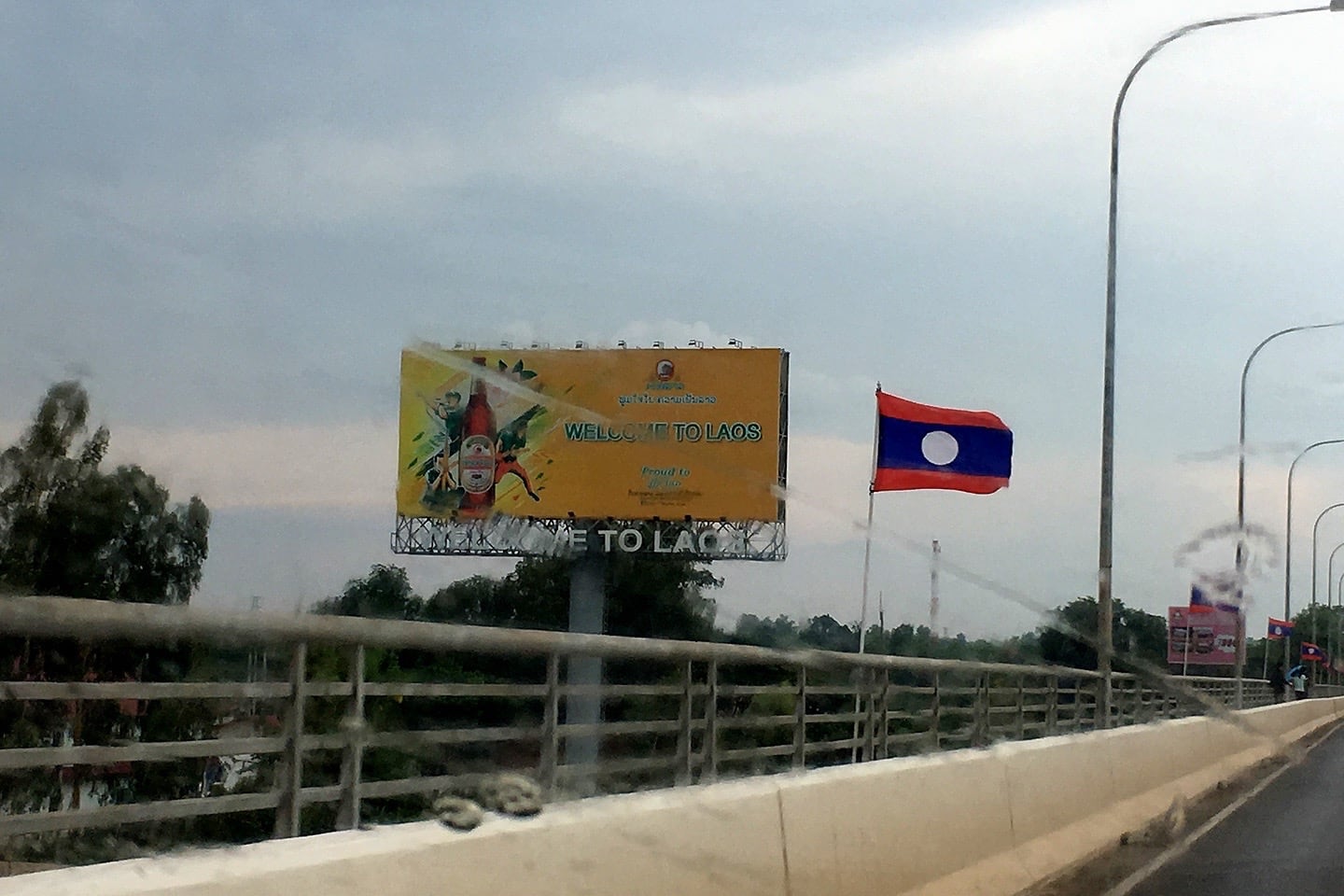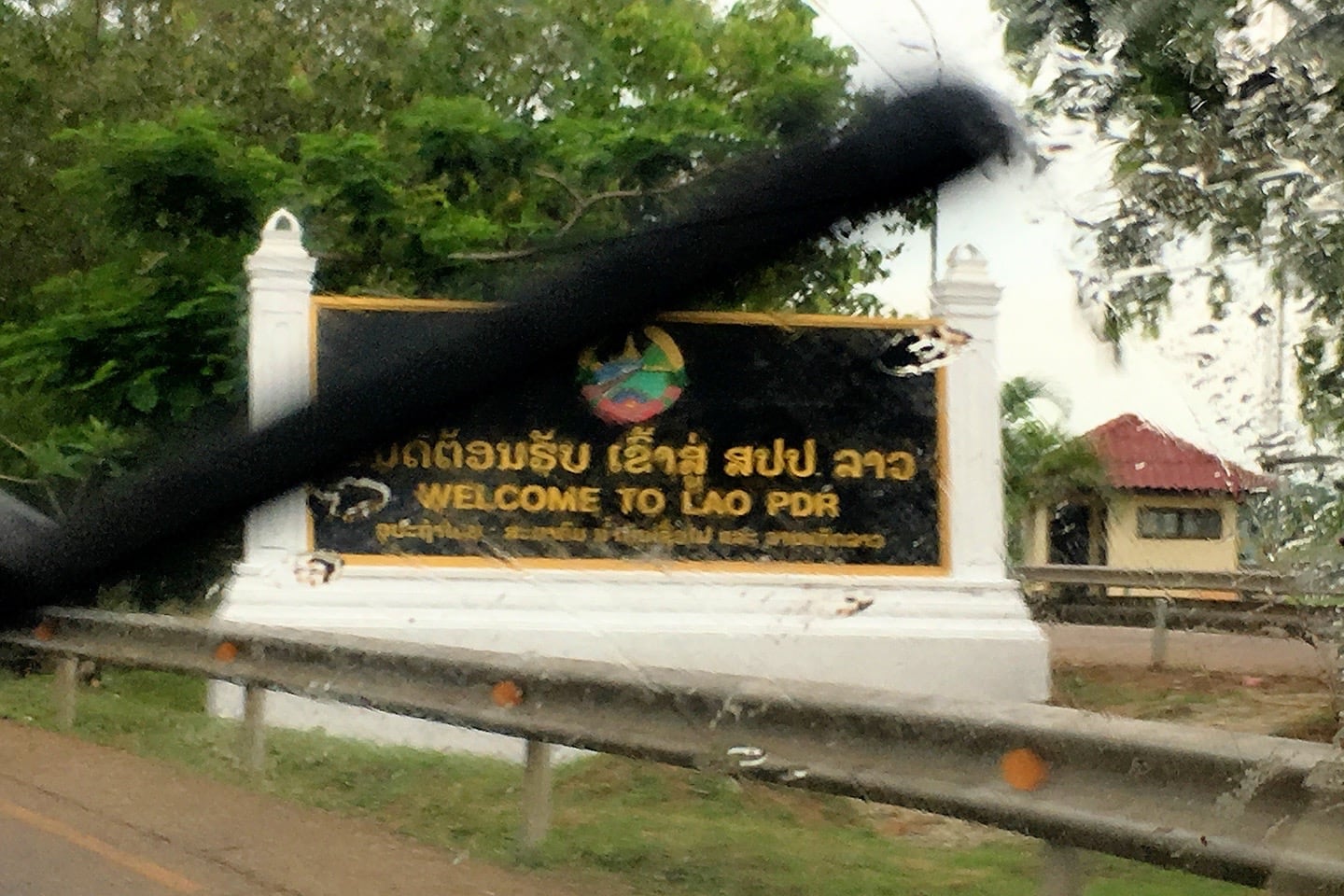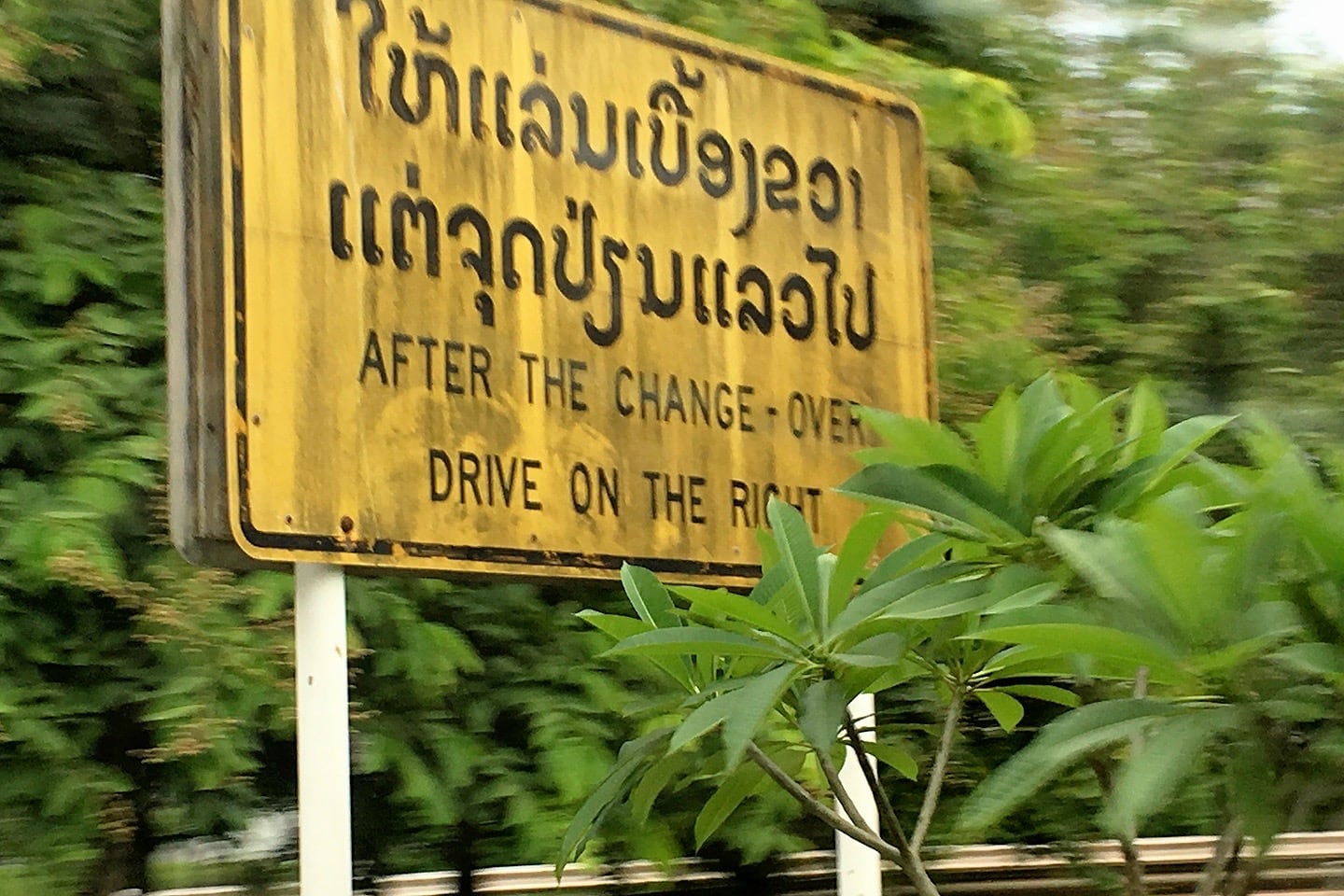 13 May 2018
Find Tours & Things To Do in Thailand