So, you've exhausted your list of top things to do in Vientiane after a day or two and are wondering what to do next…
Patuxay, That Luang, and Wat Sisaket made for a low key day of sightseeing, but you find yourself feeling like you still don't really know Vientiane at all.
Some travelers seem to arrive in Vientiane and find that the city doesn't quite meet their expectations. Coming directly from Luang Prabang or Bangkok, Vientiane's lack of obvious charm and charisma on the surface makes this city more challenging than others to approach.
Yet, for those willing to do more than merely scratch the surface of this weird and wacky city, you may very well find that Vientiane is quite unlike any place you've visited.
Vientiane is a city in transition, from sleepy capital of an often overlooked landlocked country to something else — where Vientiane will ultimately end up is anybody's guess, but one thing's clear — there's perhaps never been a more interesting time to visit Vientiane.
Here's our insider's list of seven unusual [bizarre, wacky, unexpected…] things to do in Vientiane!
7 Offbeat Things to Do in Vientiane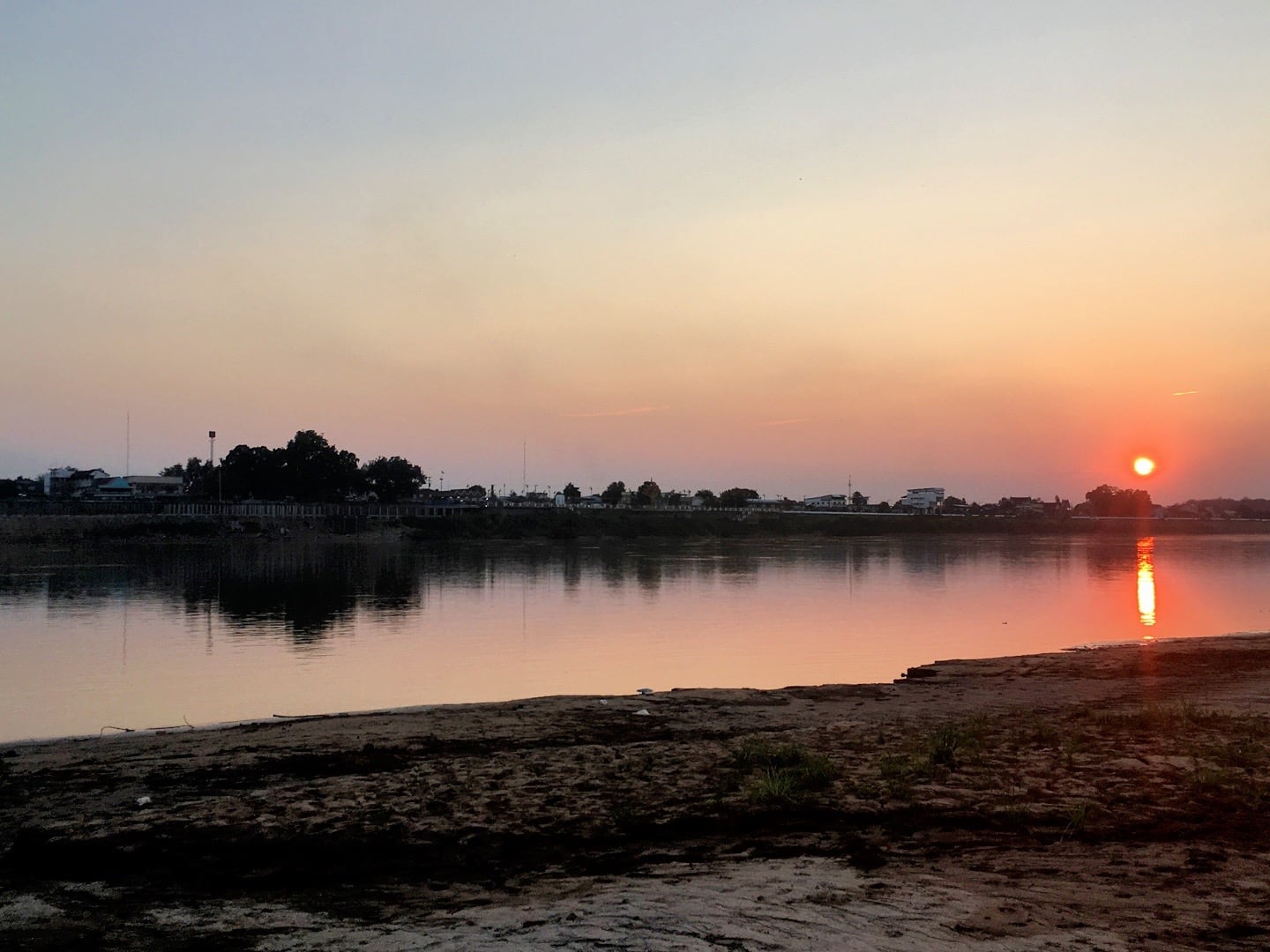 1. Weird & Wonderful Mekong Waterfront Experiences
No matter the time of year, the Mekong River makes its presence known, slicing through the heart of Vientiane and dividing Laos with neighboring Thailand.
Most visitors' interactions with the Mother of Waters are generally confined to the small stretch of promenade paralleling the narrow and sprawling Night Market.
At first glance, there isn't much to see or do with the Mekong in Vientiane beyond watching the sunset and pondering what exactly is going on across the river in Thailand.
Unlike the stretch of Mekong running through Luang Prabang, visitors will be hard-pressed to find a single fishing boat plying these waters near town. And the number of ferry sightings in these parts is perhaps only matched by Loch Ness Monster encounters.
However, opportunities for making memories on the Mekong abound, if you know where to look, making a visit to the Mekong one of the best things to do in Vientiane!
Day at the Beach
Between December and April, river levels decrease to expose a vast sandy beach, popular with joggers, sports teams, or just relaxing with friends and a beer in the evening.
Around March in recent years, bamboo huts and impromptu drinking and eating establishments pop up at the water's edge next to a vast compound offering pony rides.
The most reliable access points for the beach are across from Bor Pen Yang bar [find on map] and next to Naga Boat [map].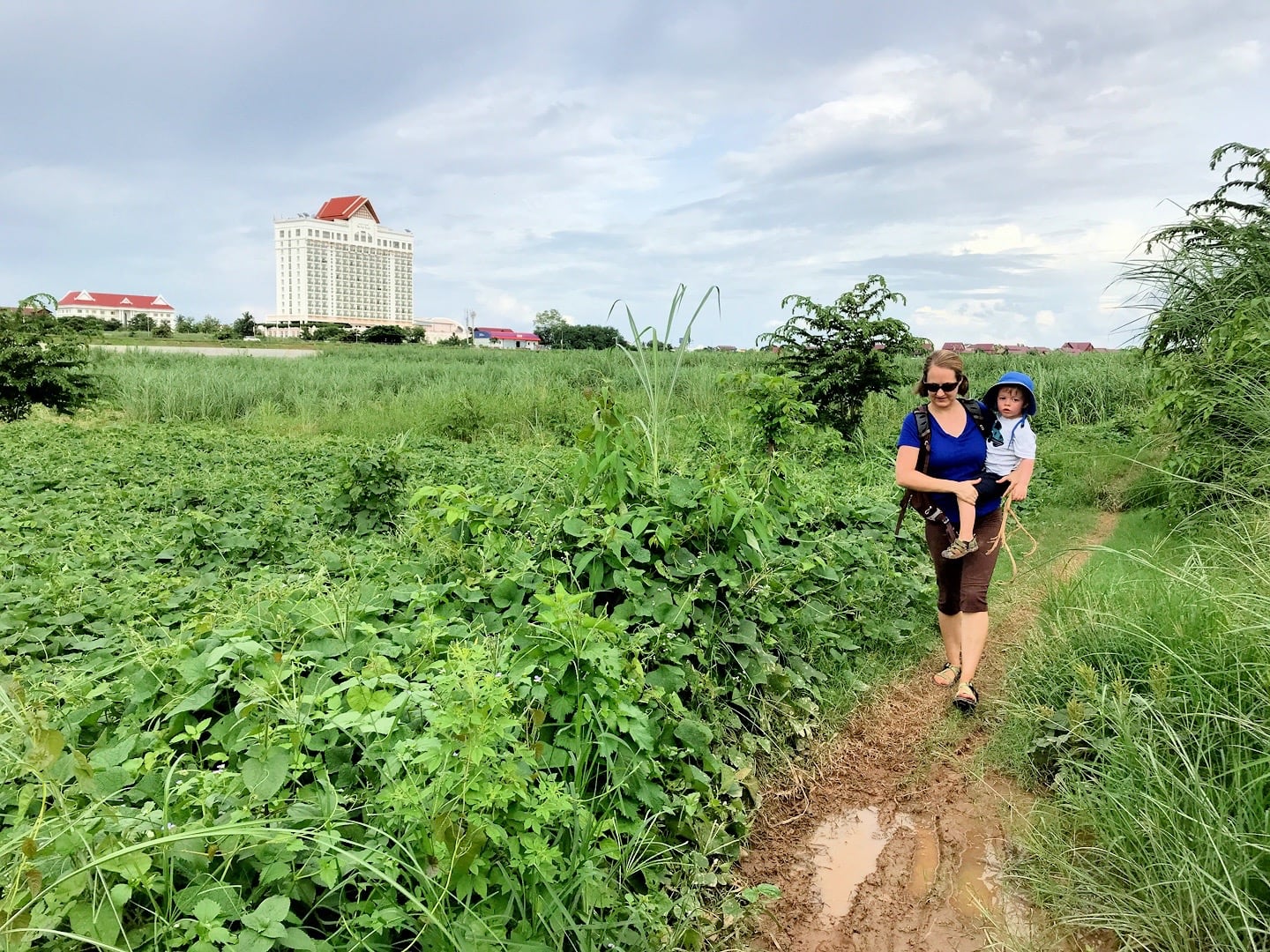 Hiking Don Chan (Chan Island)
If you're looking for a rural adventure just steps away from the city center, head to Don Chan Island and meander through the vast network of trails connecting a sparse community of local farmers.
The number of kilometers of trails (and visibility) on the island dramatically increases during the dry season (October to April). To access head to the Chao Anouvang statue [map] and look for the dirt path across the street (see cover image of this article).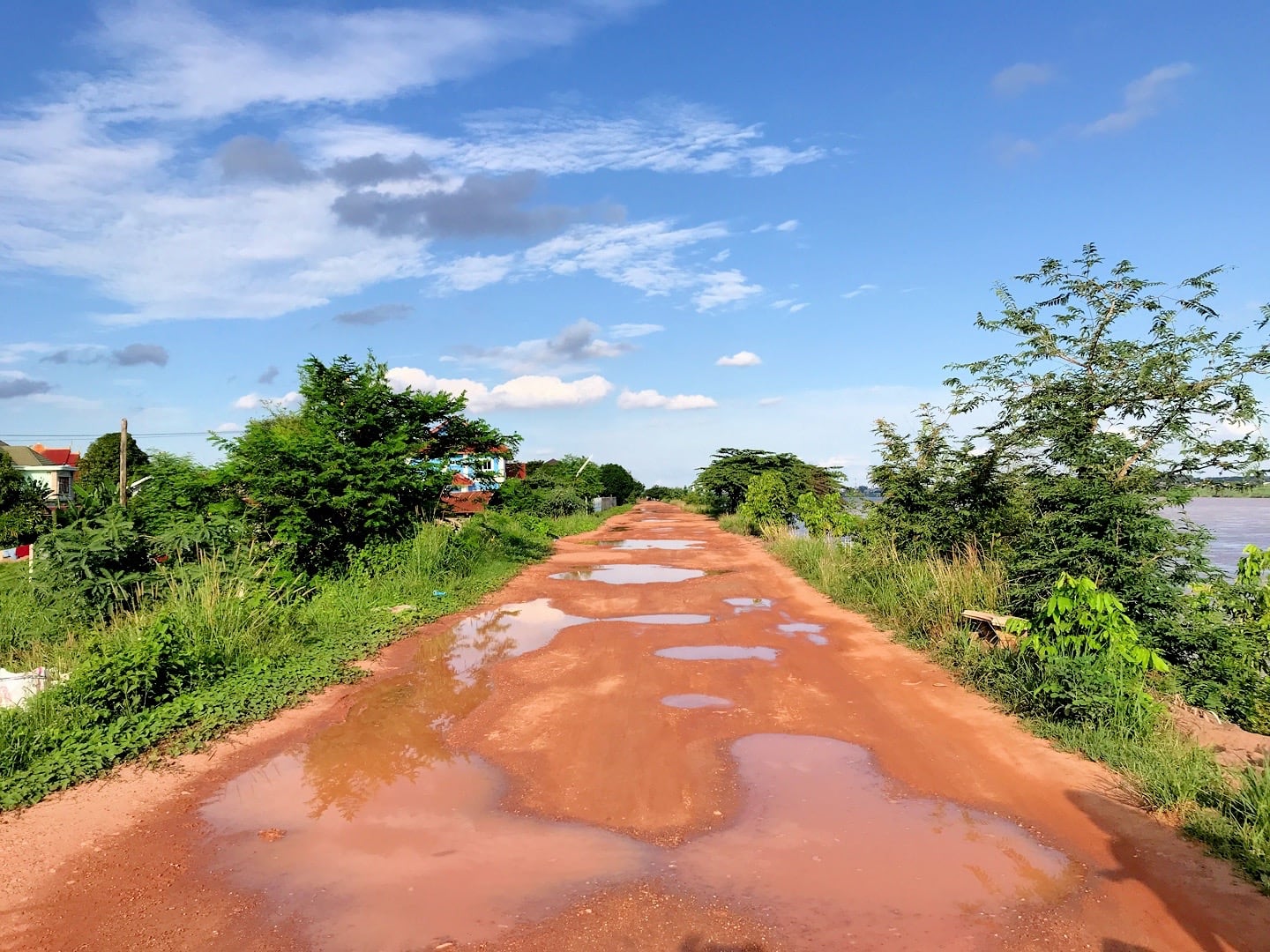 Mekong River Walk
The levee that supports the promenade running along the waterfront continues for several kilometers in either direction. Nowhere else in Laos offers the chance to walk 14km along the Mekong River on a well-maintained pathway.
With the exception of a small break, the levee path follows the river south for 6km, past the new Vientiane New World development and Landmark Hotel, then rejoins the river farther south as an unsealed road through an interesting local neighborhood.
Heading west out of town, the levee path continues for about 7km to Thao Bo Ice Factory, also offering a unique chance to experience a slice of everyday life in Vientiane.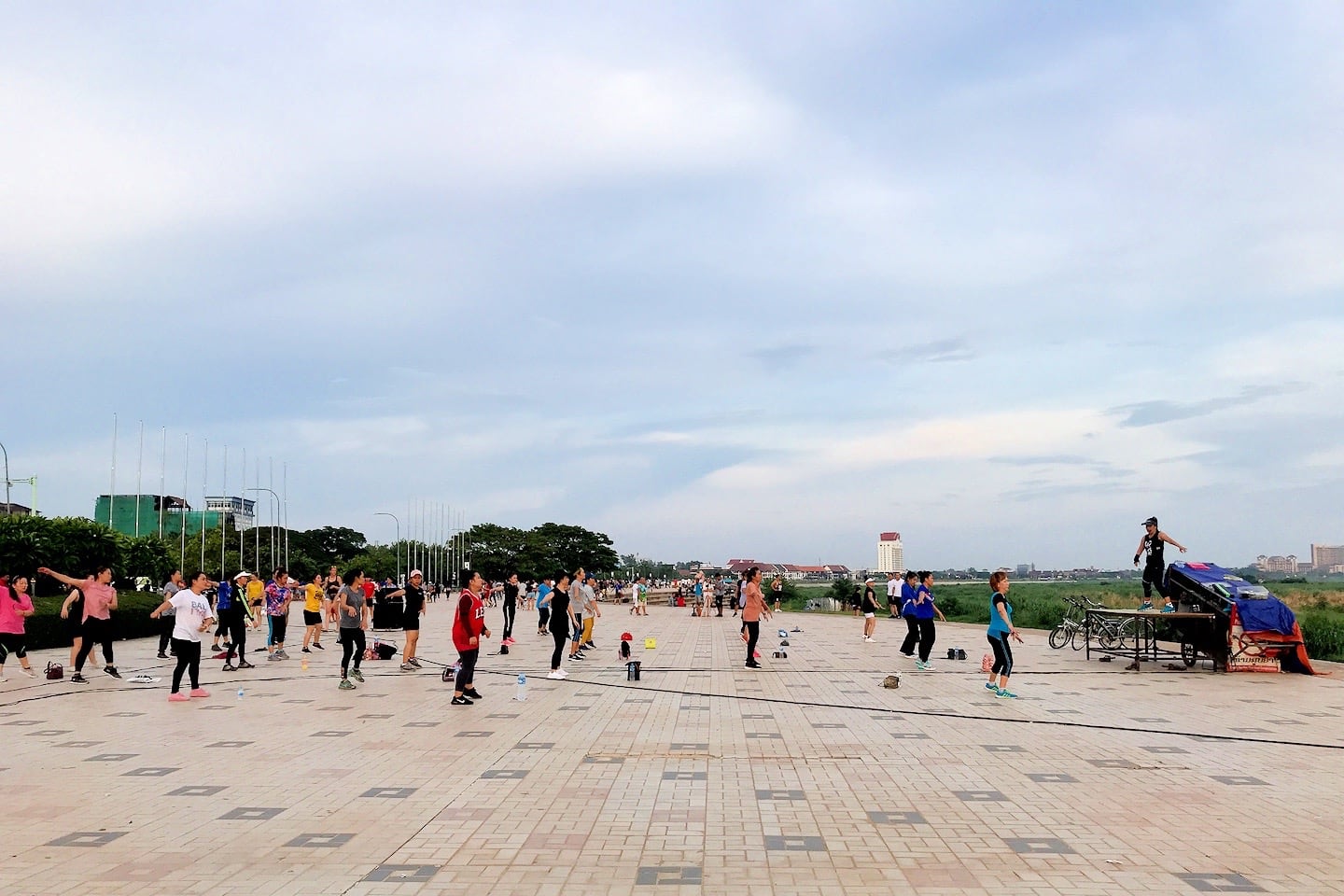 Sunset Zumba on the Mekong
If you happen to be downtown near the Mekong just before sunset, it's impossible to miss this one!
Yet, many visitors who don't make it to the Mekong at sunset (what a shame!) might never realize that Zumba is in fact as Laotian as fresh spring rolls (an import that is now an inseparable part of Laotian culture).
From the Night Market, head towards the river and follow the blaring tunes. Classes start around 6pm every day, last for about an hour, and cost 5,000 kip (about $US0.50) to join on the spot.
One of the more offbeat things to do in Vientiane, but worth it for the cultural experience, alone!
Jet Skiing
Recently, tour companies have started to offer jet ski rental by the hour. If riding a jet ski screaming across the surface of the Mother of Waters sounds appealing to you, you'll want to read this first.
Lori and I generally discourage this activity to visitors on account of environmental impacts and local cultural sensibilities, but nevertheless, it's there.
I'm including Mekong jet-skiing in this list with the hope that readers will then be able to inform themselves first before arriving, rather than arriving and thinking, "Ooh, that looks fun!" without realizing the wide-ranging implications of their actions.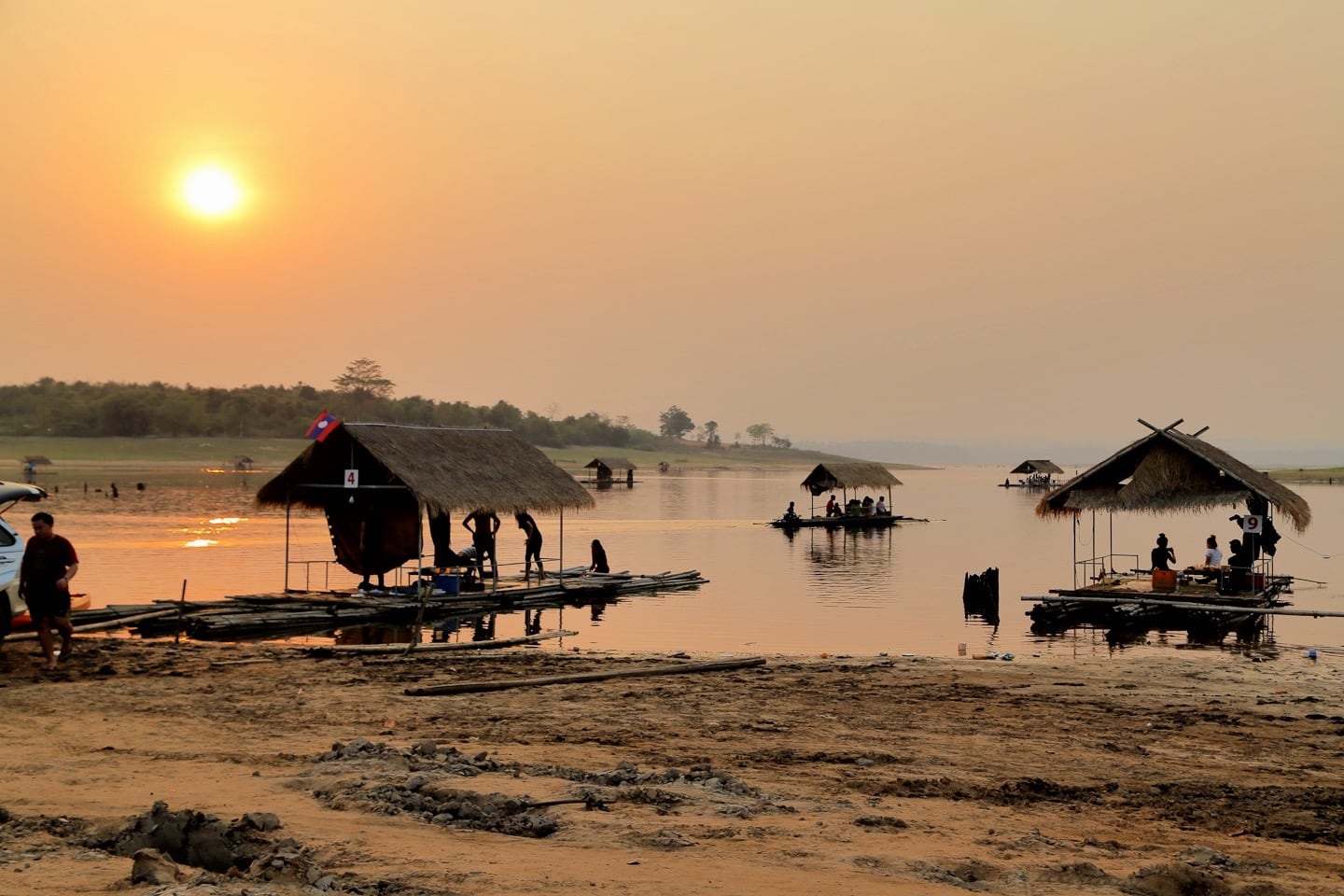 2. Unusual Eats in Vientiane
As far as best things to do in Vientiane goes, sampling the city's tasty and eclectic mix of cuisines is near the top!
Admittedly, a few of these are a bit outside of town, requiring a day trip from Vientiane. I guarantee though, that the farther you go from Vientiane, the more unique and memorable your dining experience will be!
Fresh Markets
One of our most favorite things to do in Vientiane with visitors is take them to one of the sprawling local fresh markets.
In town, there are a number of worthwhile fresh markets to visit where locals go to stock up on everything from meat and veggies to frogs and insects.
Two of our favorite fresh markets are Khua Din (across from Talat Sao Morning Market — the meats and veggies are behind the rear parking lot), and Thongphanthong Market (better known as Market 103) [map] on Lao-Thai Road a short tuk-tuk ride southeast of the city center.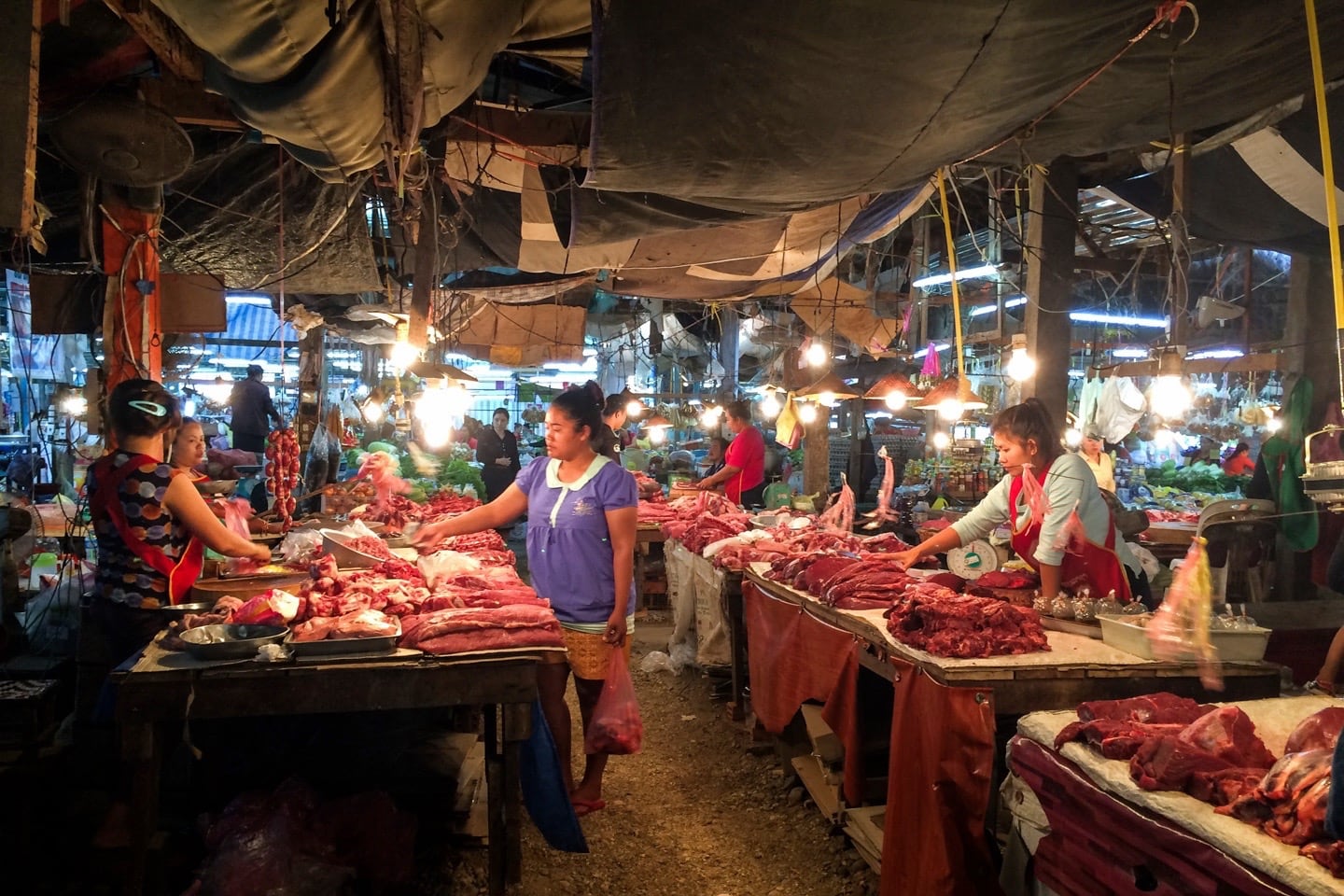 Local Food Market
Perhaps the best place in town to sample local snacks and delicacies is Ban Anou Night Market [map] near Chao Anouvang Stadium. Just be forewarned, most locals shop from their motorbikes, so it can get pretty congested around dinner time.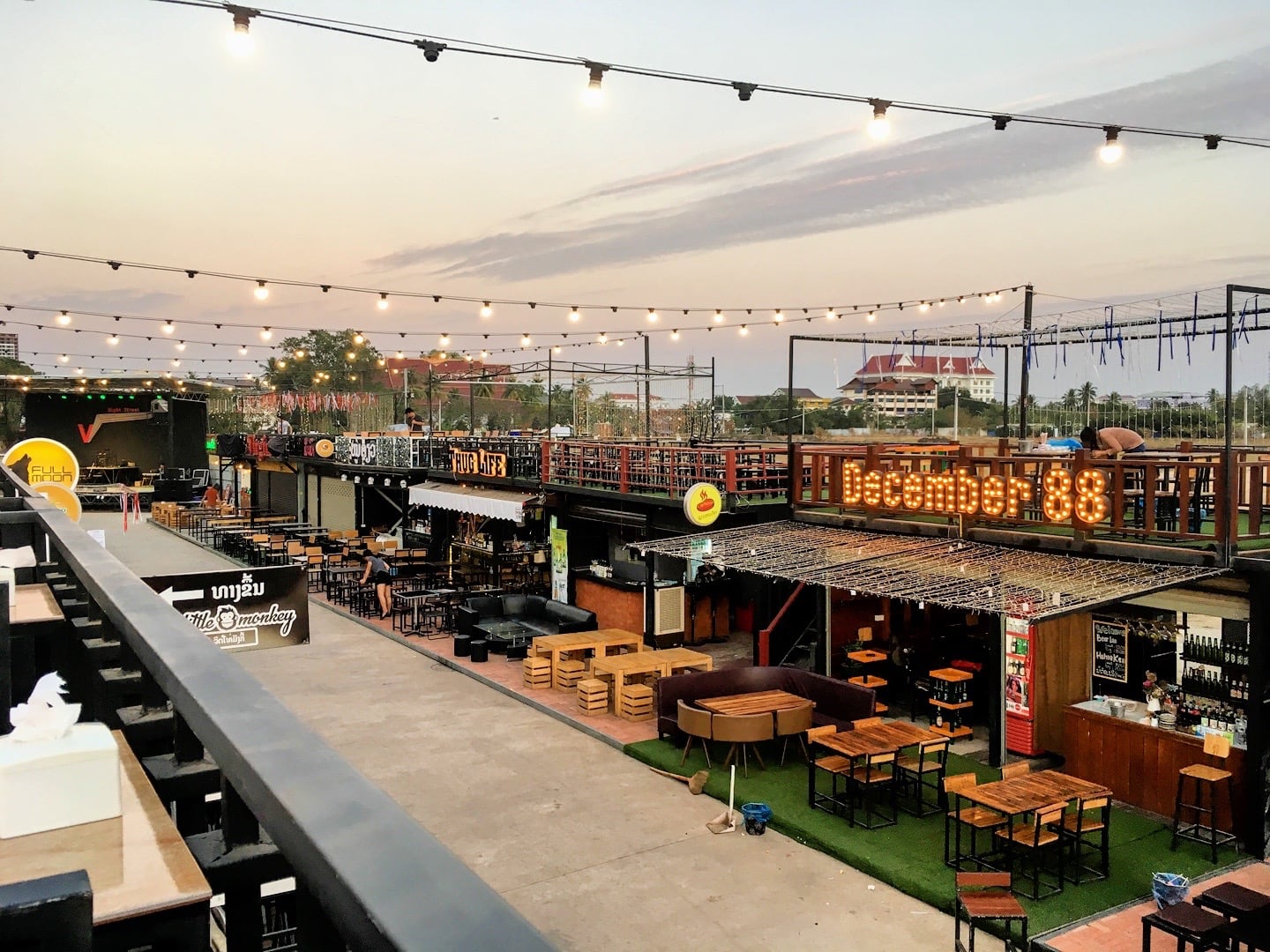 Walking Street Pub Street
If you're looking for a funky local drinking experience, head to Vientiane New World Walking Street [find on map]. With bar names like Thug Life, Virgin, and Mafia Society, you know you're in for a bizarre experience.
Champa Garden & Restaurant
For a true local weekend experience, visit Champa Garden & Restaurant, about 30 minutes from the City Center near the Southern Bus Terminal.
In addition to being a serene place to enjoy lunch with friends or family, Champa also hosts an impressive botanical garden.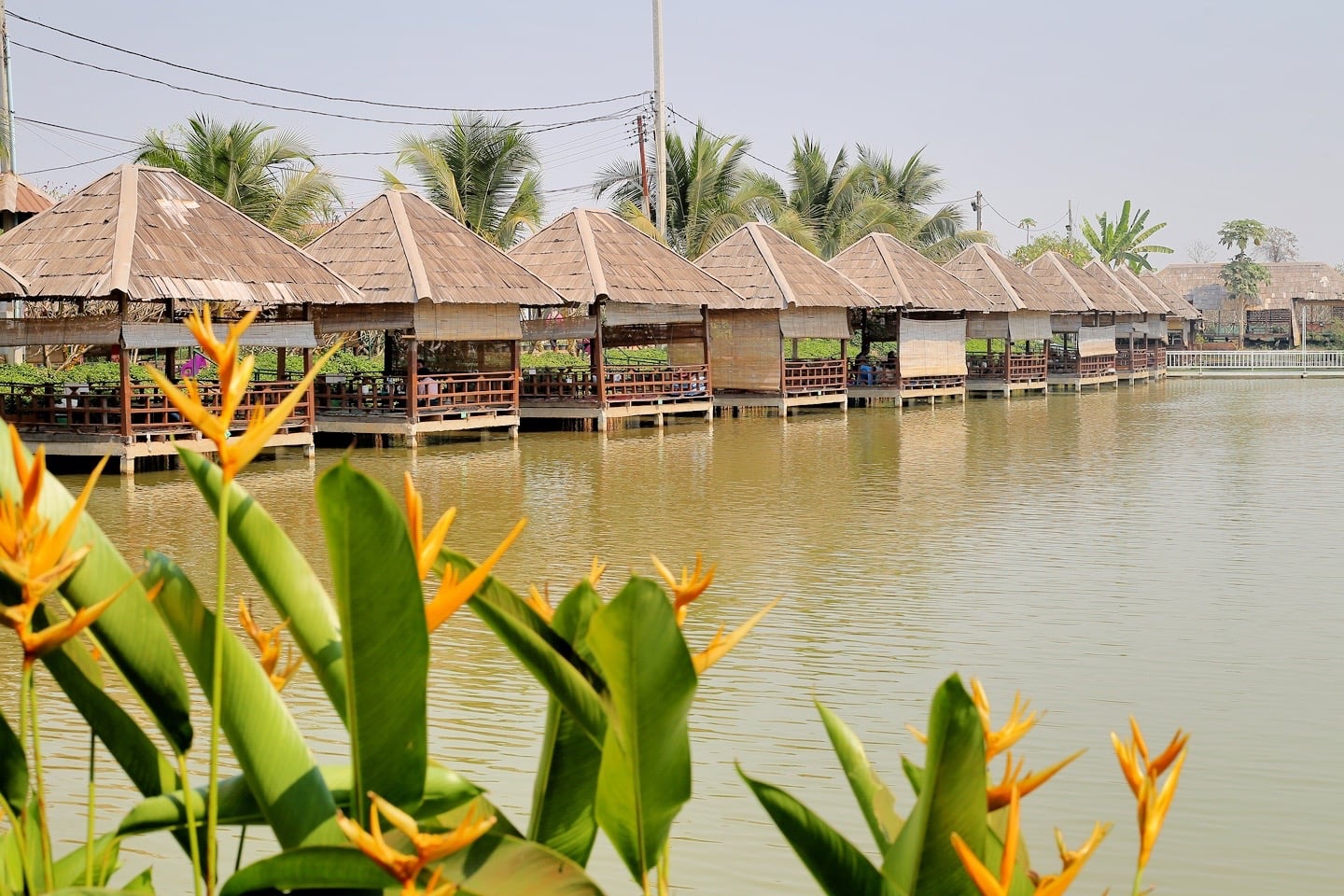 Floating Restaurants & Art Garden
A 30-45 minute drive up Route 10 from the City Center is the town of Tha Ngon, which has the distinction of hosting two weird and wonderful attractions on our list: Nam Ngum floating restaurants, and Nguem View Art Garden.
On the east side of the Tha Ngon Route 10 bridge [map], floating barges of varying sizes are docked on both banks of the river. Choose a vacant barge, order your meal, then relax as you slowly motor upriver.
A short distance from the floating restaurants is a restaurant like no other place on the planet. Nguem View Art Garden [map] is a head trip mishmash of local antiques, exotic plants, and stunning river views.
For an even more local floating restaurant experience, head to Nam Houm reservoir off Route 13, a popular destination for local families around sunset on even more rustic thatch-roof bamboo boats (see photo at the beginning of this section).
If you can figure out the logistics, dining at one of these unique venues is one of the most rewarding things to do in Vientiane for visitors.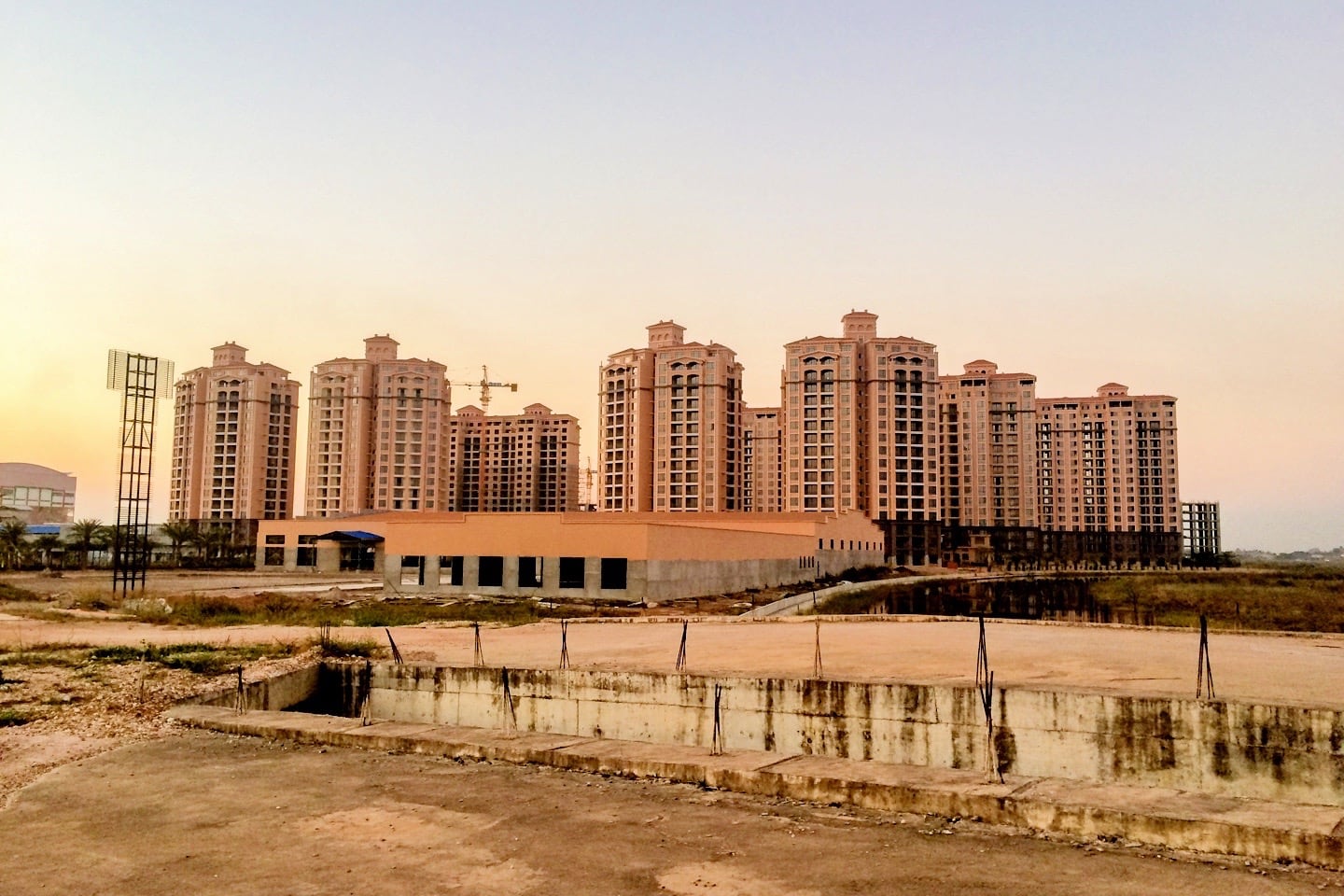 3. Explore Semi-Abandoned Places That Defy Reason
If you really want to get your hands dirty in discovering present-day Vientiane, there are few better ways than to explore the city's works in progress, and there are indeed many.
Some of the more interesting and accessible include "shopping" at the World Trade Center [map] (peruse all 5+ levels of this enormous (and largely empty) undertaking); Chinese-financed and conceptualized That Luang Specific Economic Zone (SEZ) [map] (envisioned home to 400,000 Chinese residents, but currently not much more than a handful of eery high-rise shells); and ASEAN Mall [map] (the swankiest mall that never was — open to the public due to one or two solitary tenants).
The World Trade Center is easy enough to visit (it's the behemoth across the street from the popular COPE Center), but the other two are located a few kilometers outside of the central core.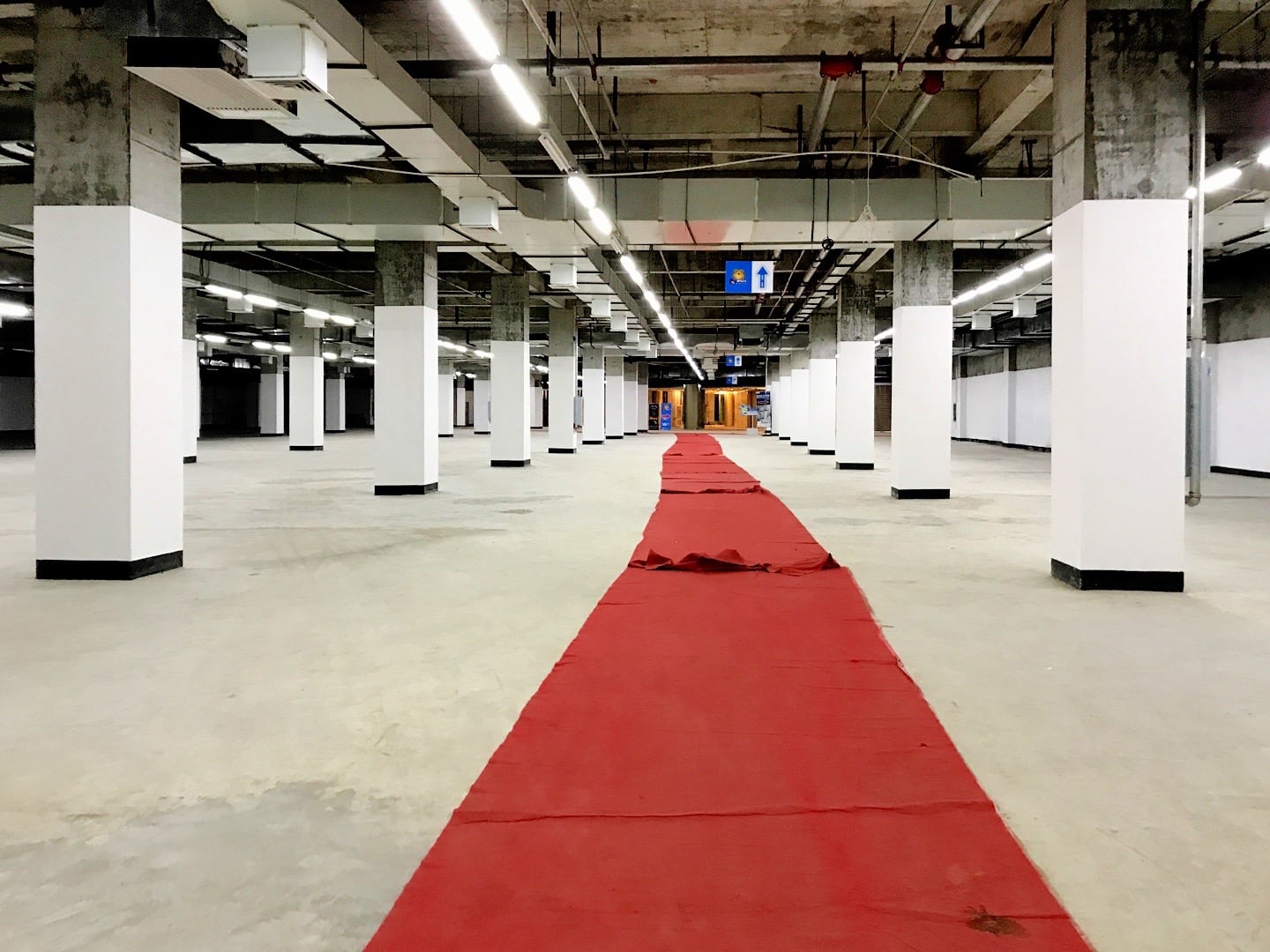 A tuk-tuk journey to the SEZ and ASEAN could be combined with a visit to Ocean Park waterpark at ITECC (see below), a walk around That Luang SEZ Lake (another [abandoned?] work in progress), and a meal at two of the best traditional Lao food restaurants in town, Doi Ka Noi and Amphone.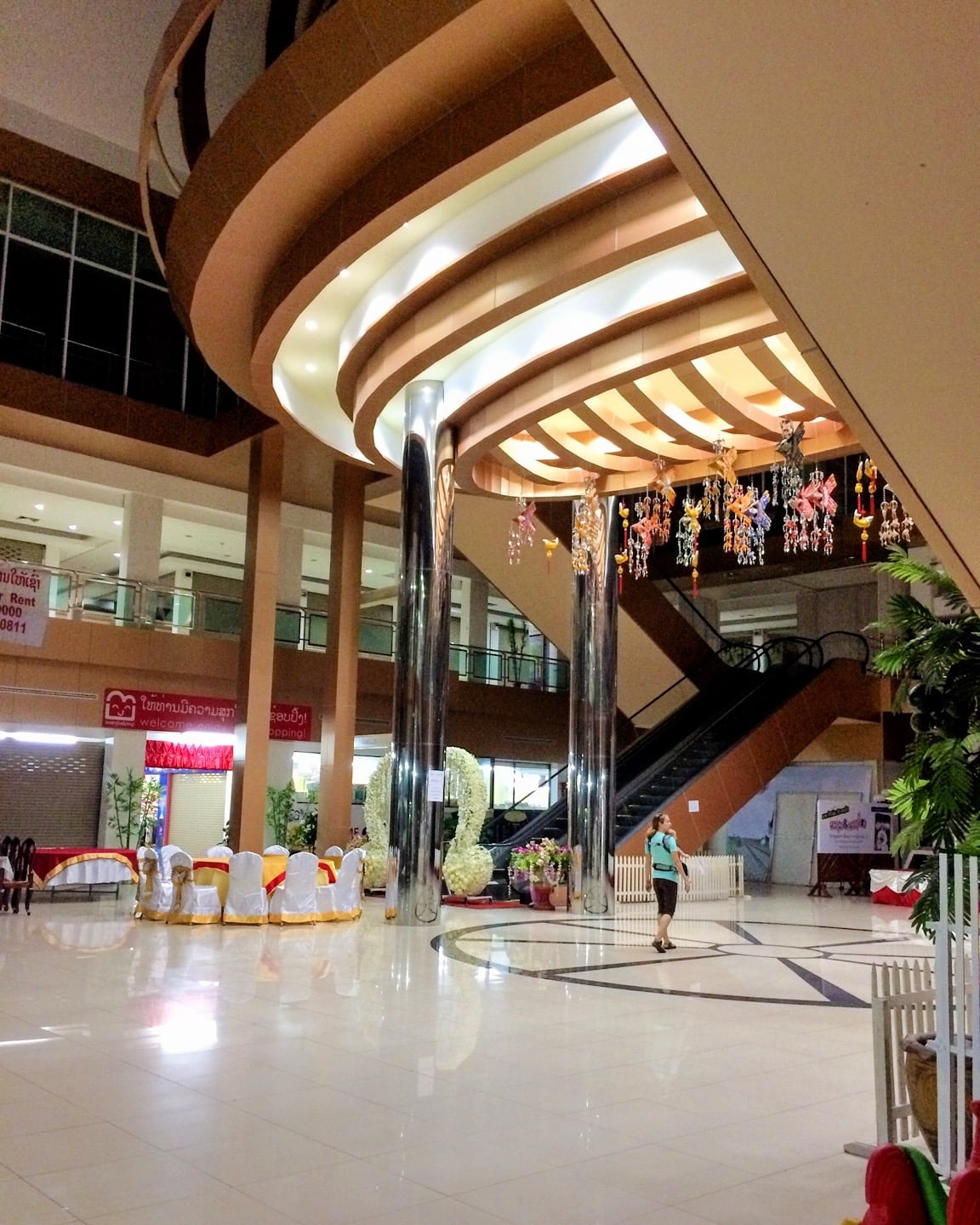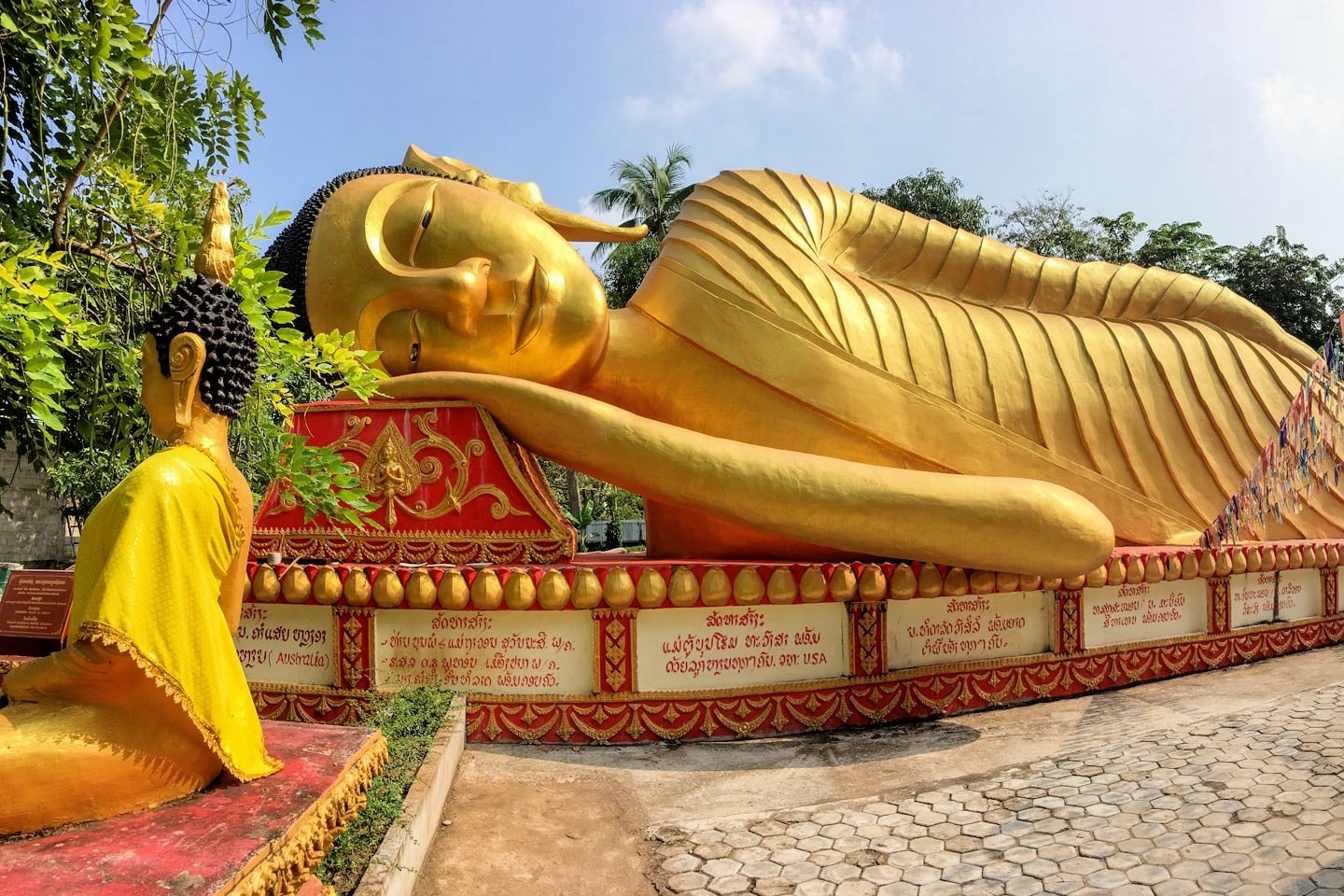 4. Lesser-Known Temples & Cultural Sites
I know, I know. You're templed out. But if you have the time, consider checking out these unusual and under-visited holy sites in the heart of Vientiane.
Undoubtedly, Buddhist wats (temples) rule in Laos' low key capital, but that doesn't mean other faiths are represented as well.
The Vietnamese have certainly left their mark with quirky and colorful Bang Long [map] temple and unique Phat Tich pagoda [map] (sit in on a service, then head up the spiral staircase and ladders to the top to pay your respects to Buddha and take in the commanding view).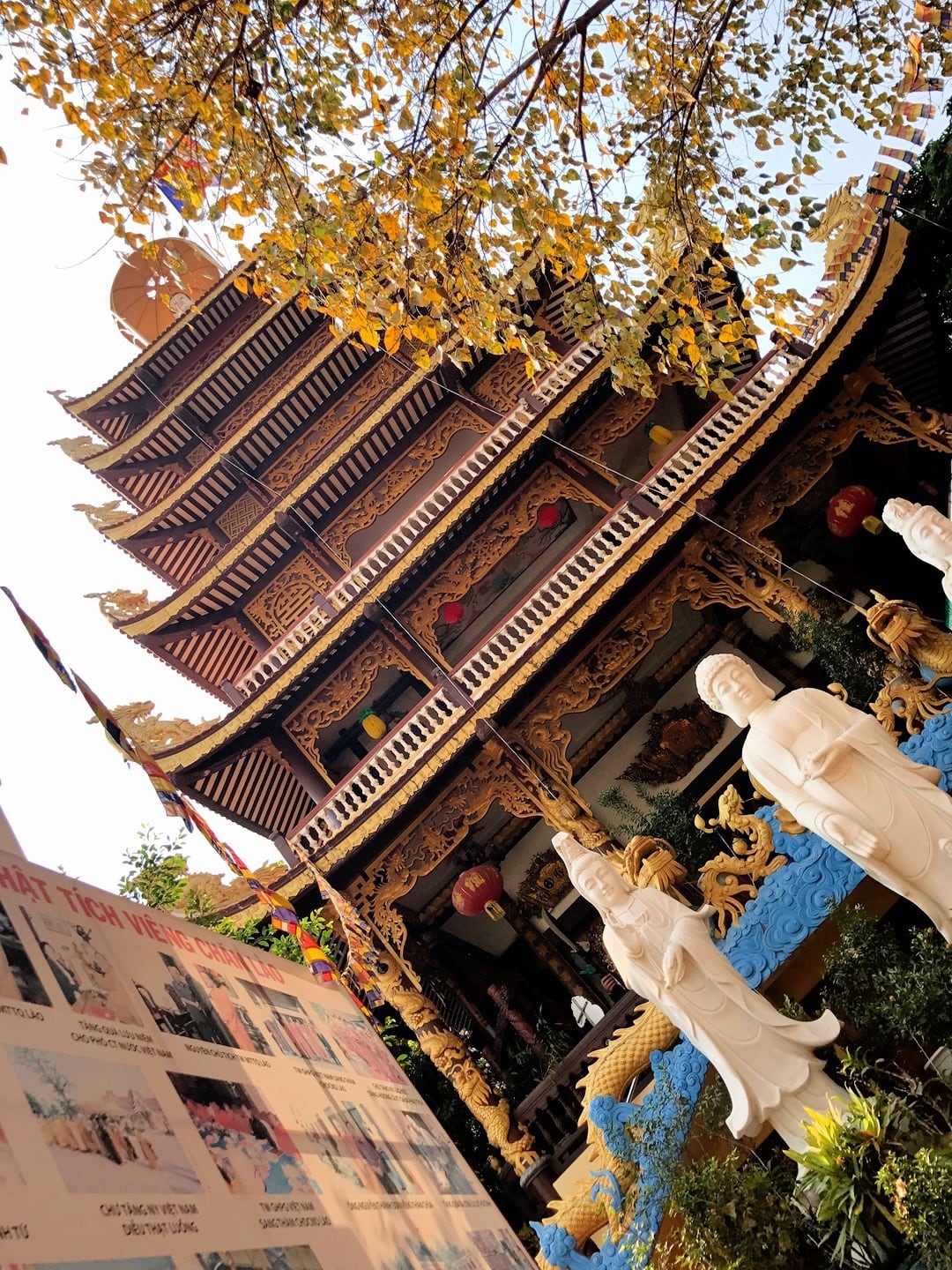 That Dam (the Black Stupa) [map] has long been a favorite with visitors for its shabby sheik (and often grassy) facade (or lack of one). If you like wine and French food, take a walk around the stupa to the various eateries. Some may surprise you.
Behind Don Chan Palace and a short walk from Kung's Cafe is Wat That Khao [map], worthy of a visit for its sizable seated Buddha, reclined Buddha, and peaceful surroundings.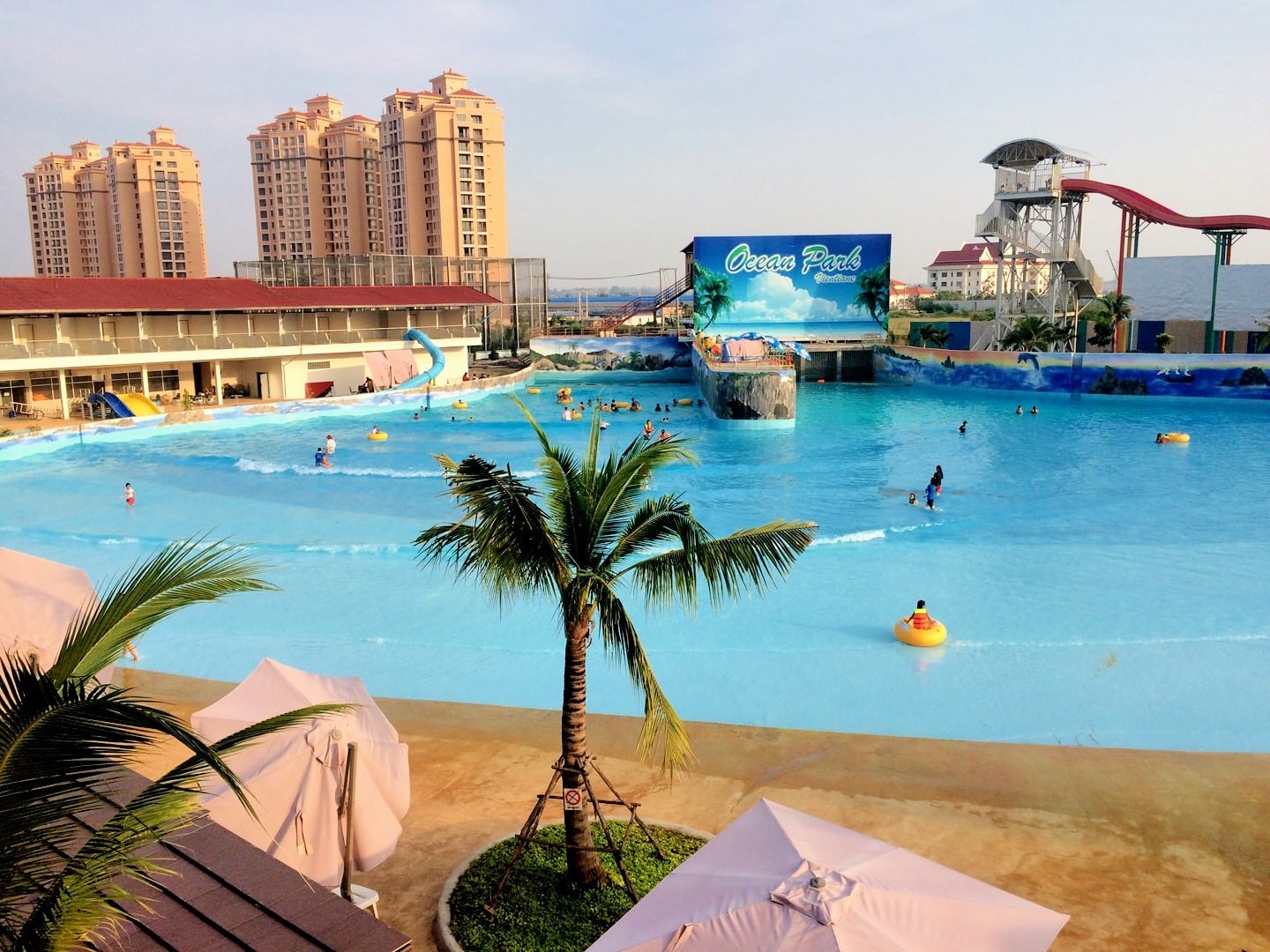 5. Visit a Lao "Culture Park"
If you're looking to cool off, peel off the tourist trail, and get down with the locals all at the same time, there's no better way than visiting one of Vientiane's "culture parks" (which is basically code for waterpark and amusement park rolled into one).
The newest edition and MacDaddy of adventure parks in the Vientiane area is Phueksa Garden [map], complete with waterpark, ziplining, and a host of other activities for hot days.
Inpeng Culture Park [map] is the best of waterslides and poolside bar rolled into one, and is located next to Friendship Bridge #1 in Thanaleng, a stone's throw from Lao immigration.
The most convenient (but least impressive) of the three is Ocean Park at Lao ITECC [map] off of the T-4 (Kamphengmeuang Road), a few kilometers east of the city center (see photo above).
Visiting the city's culture parks and waterparks is one of the best things to do in Vientiane to mingle with local residents and better understand Laotian culture.
6. Monks, Meditation & Massage
One of the best things to do in Vientiane is to get a traditional Lao massage!
There are dozens of well-known places in town offering traditional Lao massage, which has become an integral part of our lives since moving here in 2016.
However, if you want the real deal, there are a handful of places in town where you'll find that local, down-home massage and sauna experience.
The most well known is perhaps Wat Sok Pa Luang [map], a few kilometers south of town. The Forest Wat, as it's called, is a worth a visit alone for its serenity, opportunities to chat with monks in English (Saturdays @3pm), and learn/practice meditation (Sundays @8am-10am).
Down the alleyway just outside of the temple walls, however, is a modest traditional building where Lao massage and spa are still done the old fashioned way — out in the open air with a half dozen other clients surrounding you.
Here's an excellent recent and detailed account of the experience for those thinking of visiting. If you're looking for a truly local massage experience, it's hard to beat…
…though the sauna and cupping therapy at Lao Herbal Steam Sauna & Massage [map] is definitely a strong competitor. Head down the unmarked alleyway to meet your doom…or your destiny.
You could just go for the sauna treatment, but most visitors to Laos head here for the Chinese cupping therapy, which is controversial and definitely memorable.
Finally, if you're looking for something a bit more low key (but a 100% Laotian experience), step into any one of dozens of hole-in-the-wall hair shops around town for a shampoo and scalp massage.
Think you've had a shampoo at a salon? You haven't lived until you've received a 20-30 minute scalp (and often face) massage at one of these places, all for a few bucks.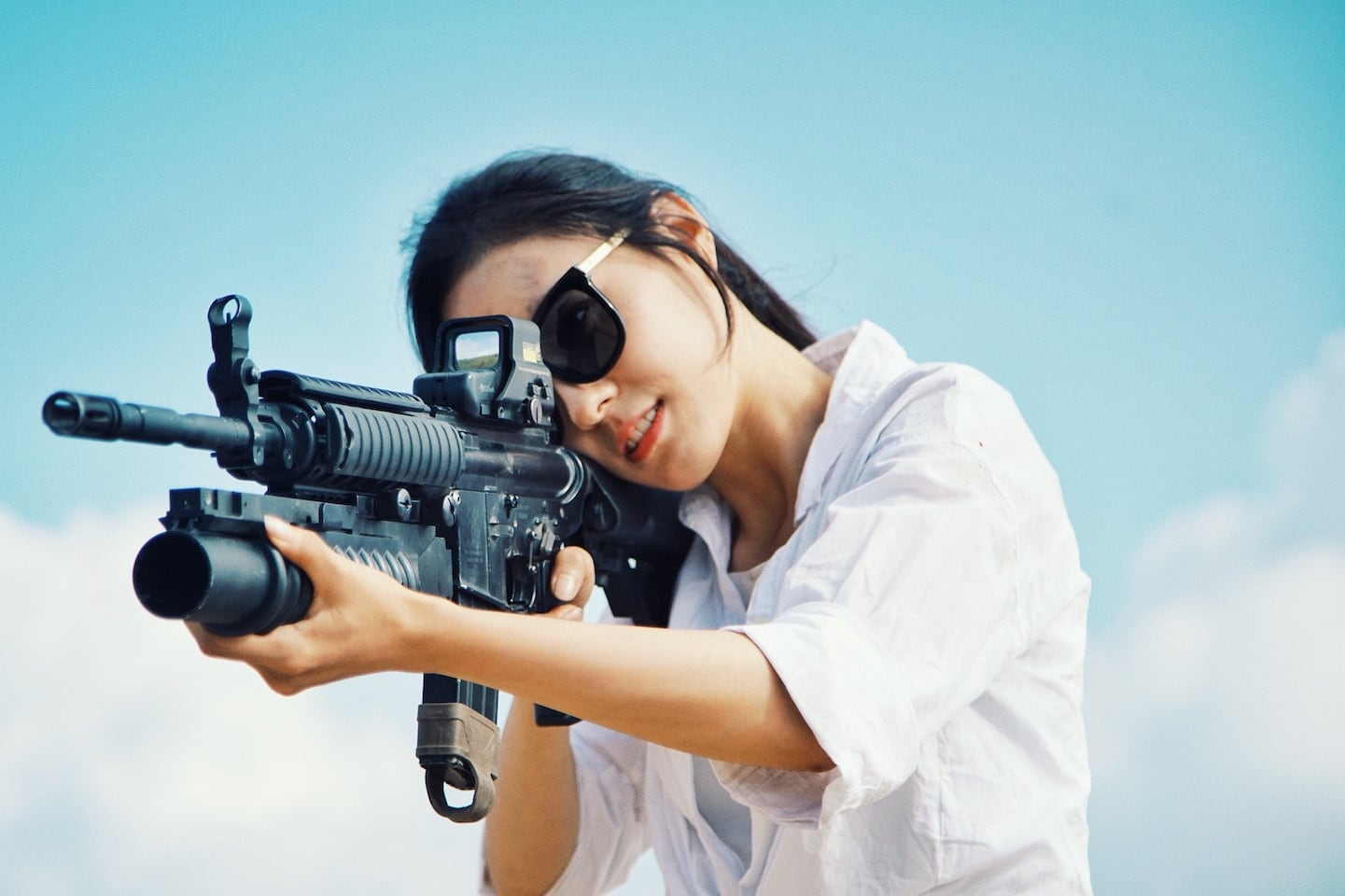 7. Shoot a Big Gun
Yep, you can do that too in Vientiane, or rather, just on the outskirts at 5 April International Shooting Range (Vientiane Shooting Range) [map].
This first-rate facility is straightforward to get to on your own steam offers a sizable menu of firearms from around the world from which to choose (apparently if you speak Chinese, Korean, or Lao and come bearing loads of cash, the menu suddenly grows exponentially).
At roughly US$1.00 per bullet, it isn't exactly one of the cheapest things to do in Vientiane (particularly if you choose something of a rapid-fire variety), but crowds pale in comparison to the likes of Cu Chi in Vietnam, and 5 April offers firearms you simply won't find [legally] anywhere else.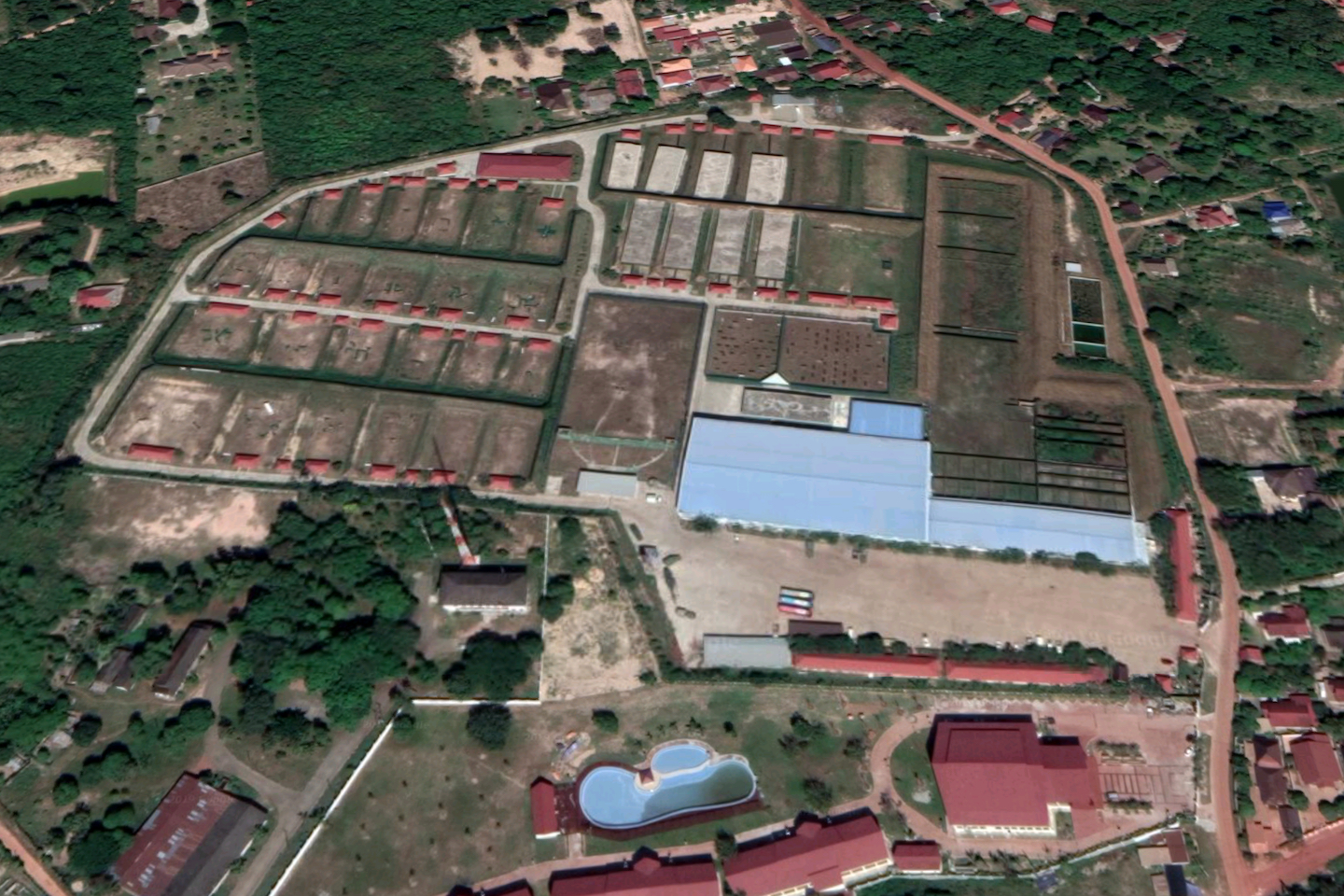 And That's Our List of Offbeat Things to Do in Vientiane!
Have you visited Vientiane recently? Do you have any weird and wacky favorites to add? Let us know in the comments below.