As is often the case, we didn't find our favorite Izamal eating establishment in any guidebook, but rather through a local. We simply asked the friendly Señora at our hotel's front desk and without hesitation she knew exactly where to send us. It can be hit or miss with hotel staff recommendations, but fortunately for us, hers was spot on.
The place is called Muul, right off of the main plaza. Muul is a great little local place with tasty entrees and snacks at reasonable prices. They've got indoor and outdoor seating (right on the plaza where town life in the evening convenes), and to top it all off, the guy who runs the joint is an amiable and lively fellow who treated us very well.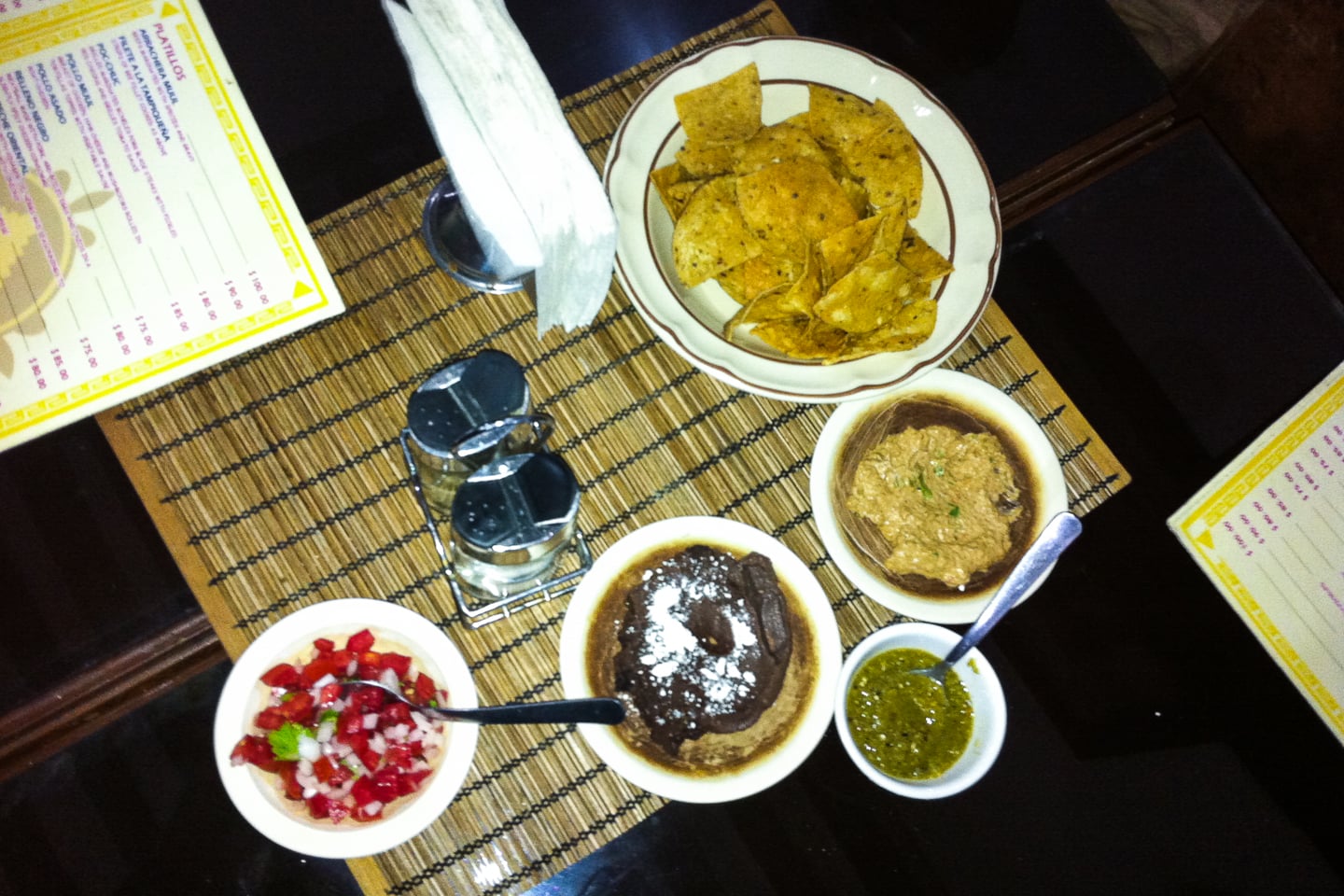 On our first night in Izamal following a long drive, I was in the mood for a shot of regional mezcal. The proprietor had but one [enthusiastic] recommendation—Izamal—sourced and distilled locally. For dinner, he suggested the cochinita pibil. I am happy to report that on both accounts, like the hotel clerk before him, the gentleman's recommendation was absolutely spot on. We enjoyed the local hooch so much, in fact, that we bought a couple of bottles from the corner tienda to take back to Belize with us. And the food was so good, we made a point of returning for more before leaving town.
Muul Restaurant, Izamal, Mexico
Travel Planning Resources We Use & Recommend: