If you like your travel slow, and your tourist crowds virtually non-existent, now is the time to visit Laos, because change is a-coming, and a-coming fast.
An influx of investment capital, large-scale urban developments, and a high-speed rail corridor running from China to Thailand via Luang Prabang, Vang Vieng, and Vientiane, are well underway, promising big changes in the People's Democratic Republic in coming years.
Count on seeing a major spike in tourist numbers, and with that, potentially monumental changes to the cultural and natural landscape of this once largely unknown corner of the tourist map.
Which is why you'll want to plan a trip to Laos sooner than later!
Still not convinced? Here are 36 more reasons to visit Laos soon!
36 Surprising Reasons to Visit Laos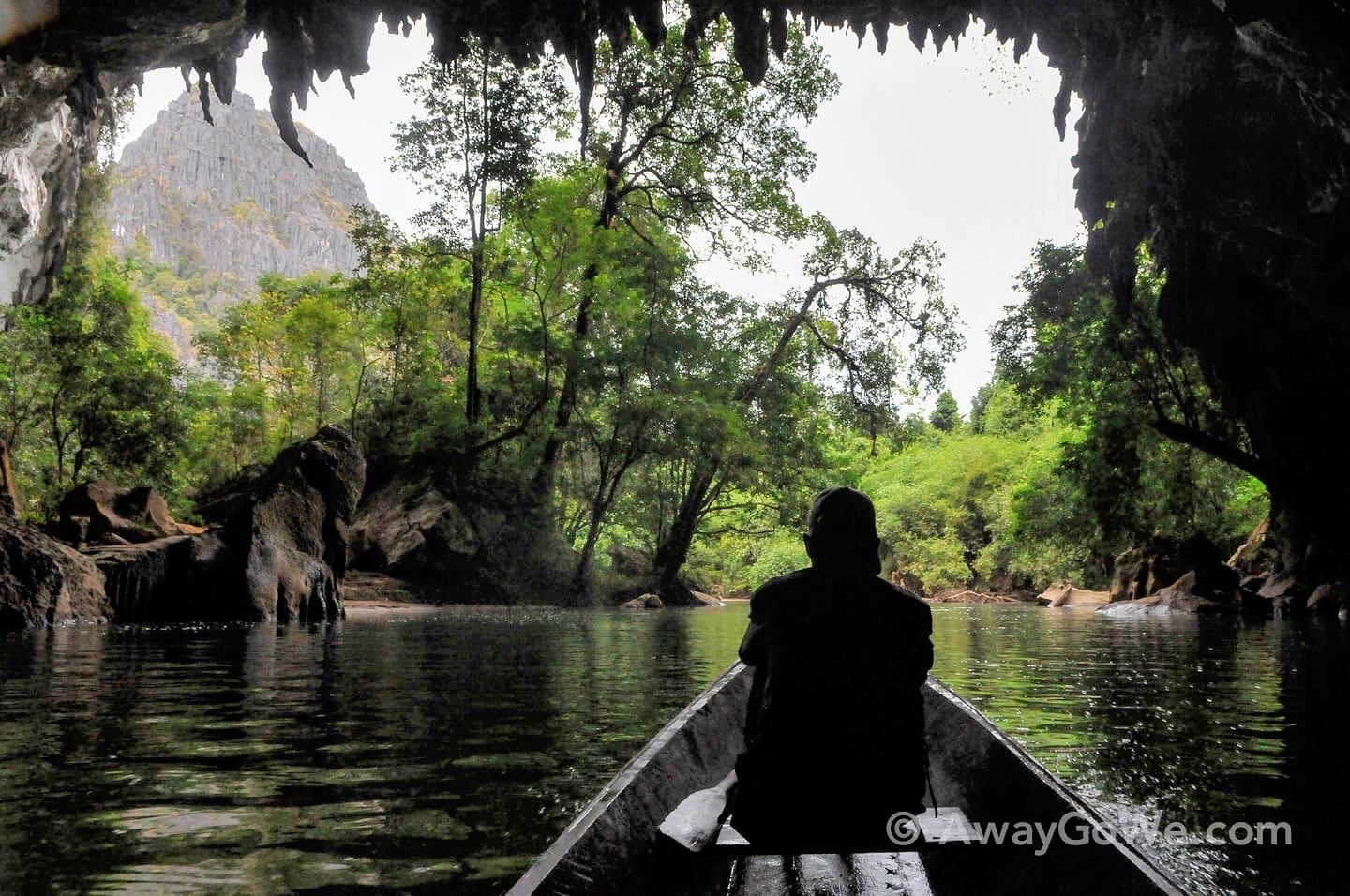 36) More Caves Than You Can Shake a BeerLao At
It's true! From top to bottom, Laos boasts countless caves of all shapes and sizes, waiting for you to explore. From Konglor cave's 7km-long subterranean river to caves you can tube through and even receive blessings from Buddhist monks in.
In recent years there have been efforts to develop the most popular caves into major tourist attractions, but there's still time left to enjoy many of the caves in a relatively untouched state.
Where to Stay in: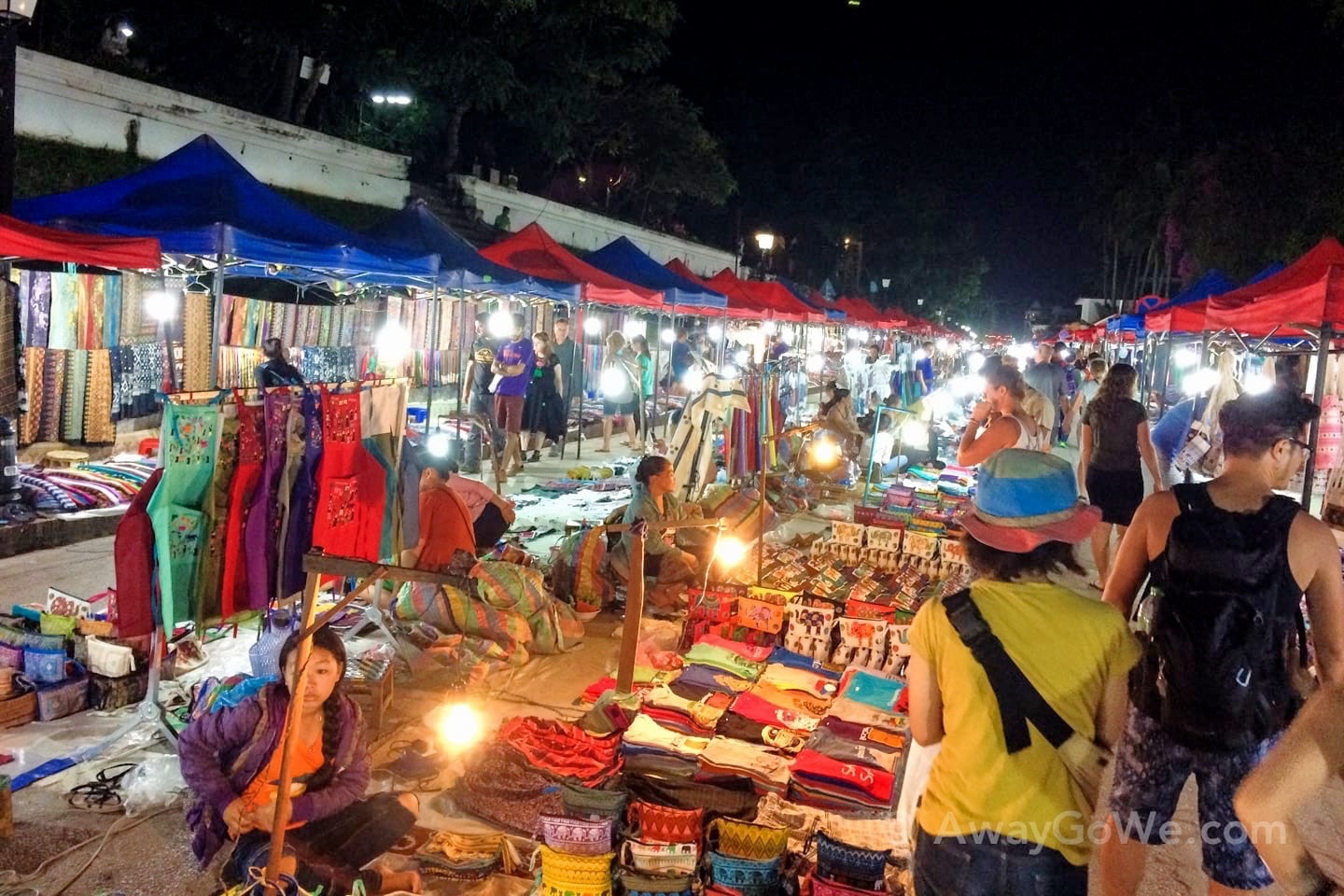 35) Captivating Markets Without the Crowds
No doubt, Luang Prabang's got the best night market in the country, and a surprisingly tame one for being a UNESCO world heritage town.
But you'll find interesting markets across the country, selling everything from textiles and other locally-made handicrafts, to household wares, and fresh meats and produce.
While the night market in Luang Prabang is definitely geared towards tourists, most markets in Laos are very much aimed at and frequented by local residents.
With that said, recent years have seen a building boom of multi-level shopping complexes mirroring aspects of Western shopping malls. Time will tell if they will catch on with the general public.
Where to Stay in: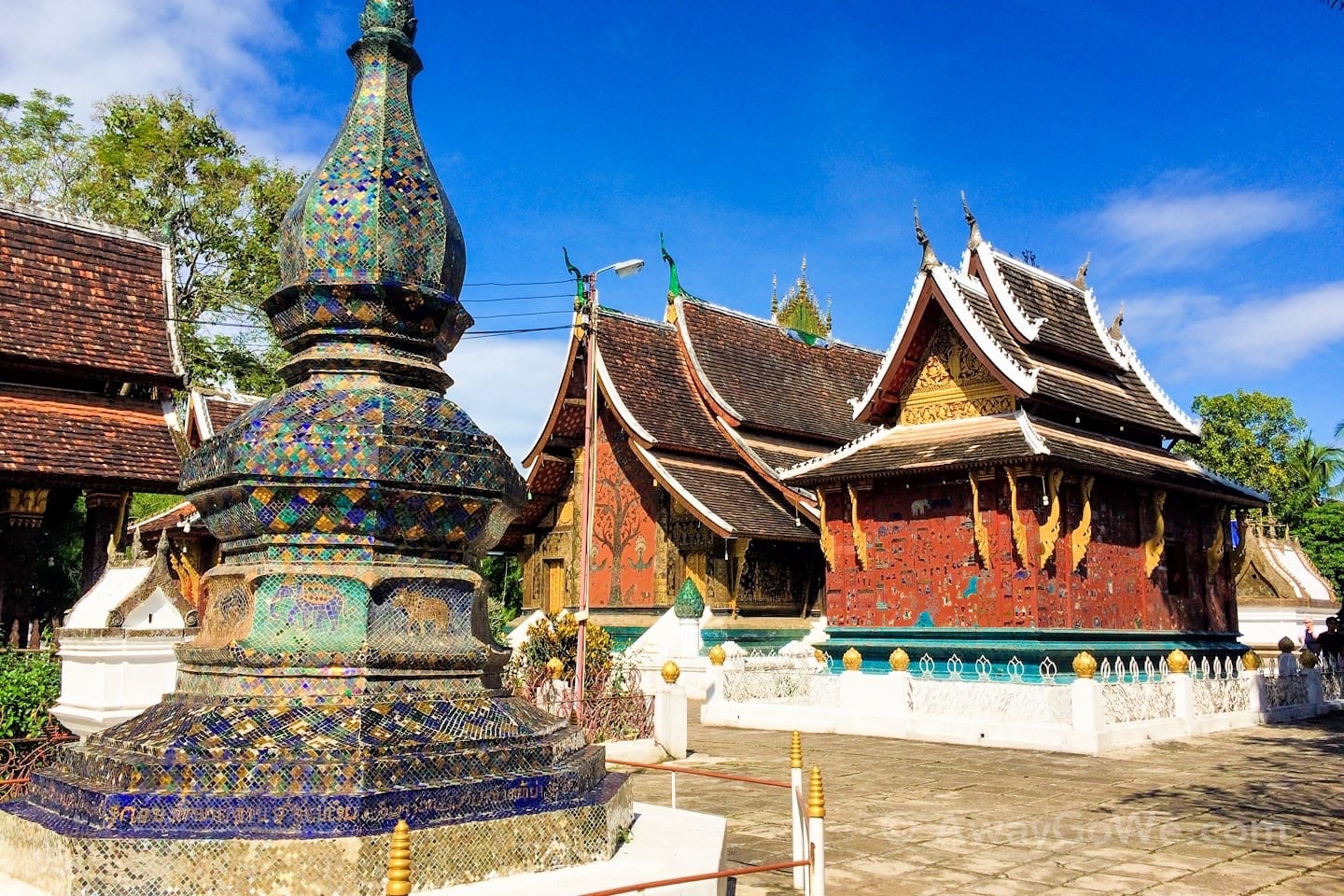 34) Unique and Colorful Temples with Intriguing History
There are very few pre-19th-century structures in Laos that have survived to today. Those that have survived are well-preserved and cherished by local residents.
There is no better collection of old temples (wats/vats) in Laos than in Luang Prabang, though the UNESCO site of Vat Phou on the Laos-Cambodian border in Champasak province is worth the trip if you're headed that direction.
If you find yourself in Vientiane for a couple of days, Wat Sisaket and Wat Si Muang are worth a visit as well.
Where to Stay in: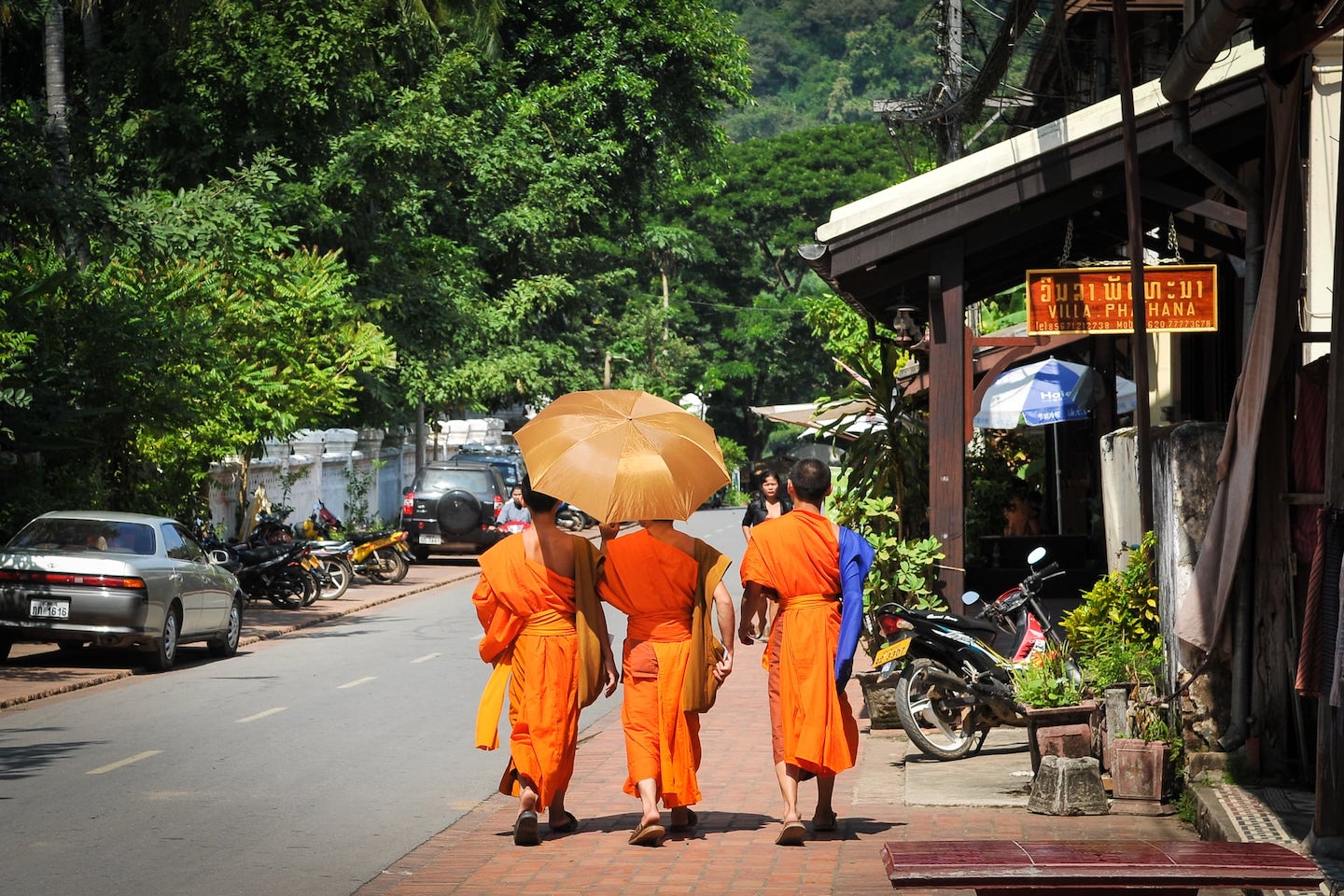 33) Buddhist Culture and Time-Honored Practices
If you're interested in learning more about Buddhism, or interacting with Buddhist monks, there might be no better place to do so than in Laos.
Temples in Laos are welcoming places of worship, provided that visitors remain respectful and courteous. Many monks are eager to practice English and there are both formal and informal opportunities for chatting with monks, particularly in the larger cities.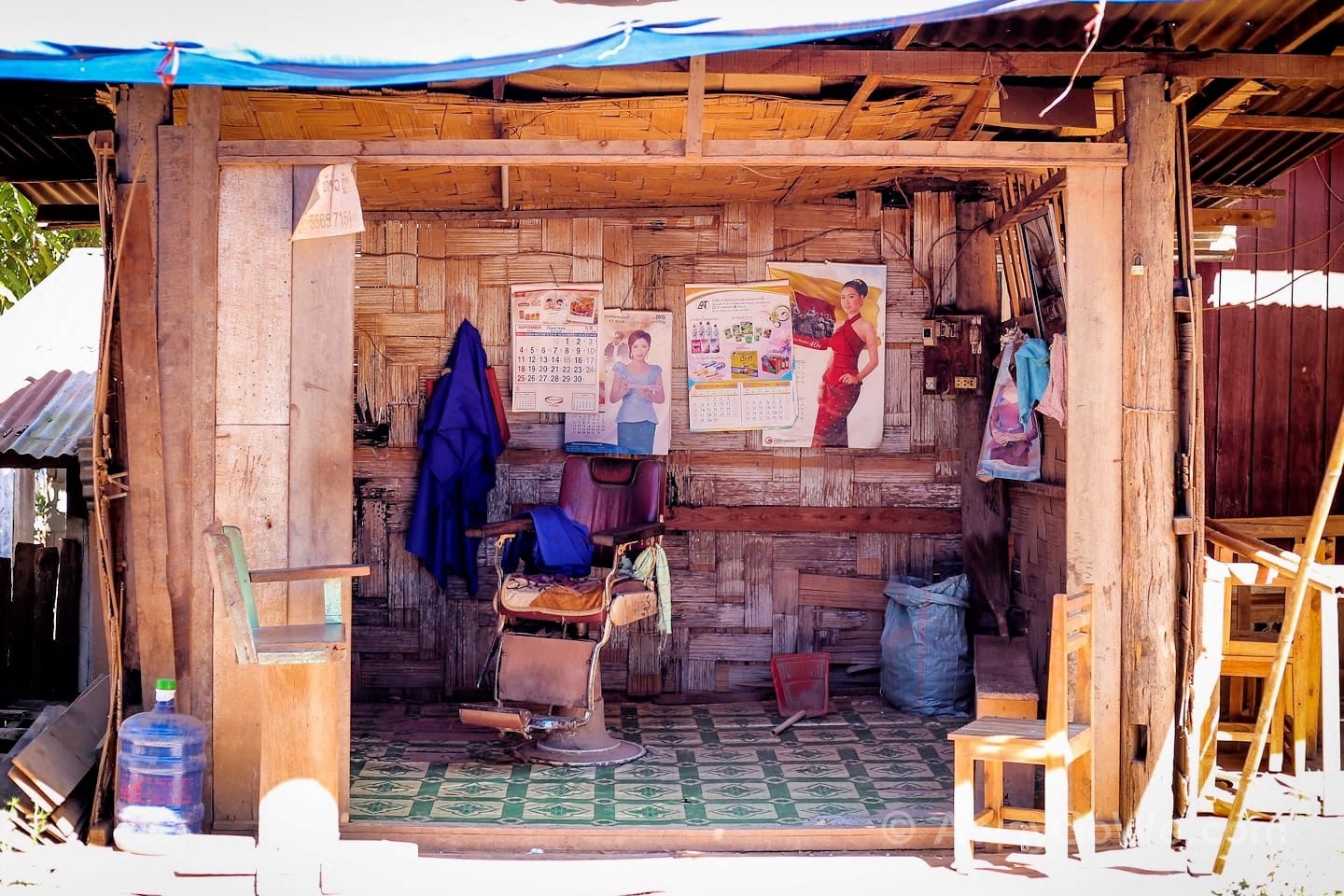 32) Lao Haircut (and Head Massage)
Have a truly local experience and get a haircut! Common practice in Laos following a haircut is a 20-minute scalp and facial massage, involving generous applications of shampoo and conditioner, and lotion for the face. Nothing quite like it anywhere else.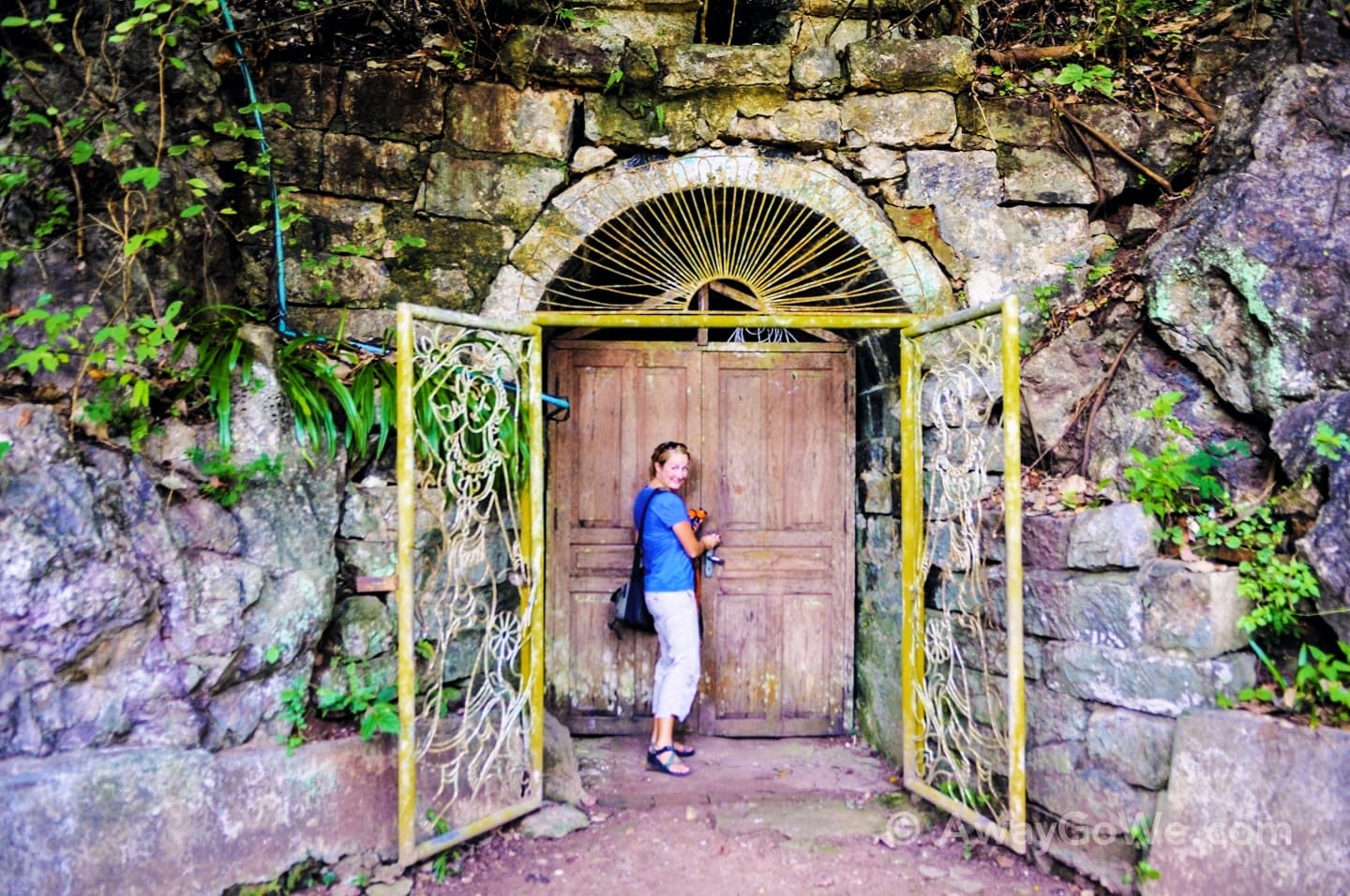 31) Everyday Adventures
Laos is just small enough, underdeveloped enough, and quirky enough to surprise on a continuous basis. From stumbling upon cave temples in the jungle, to riderless horses trotting along the national highway, expect the unexpected.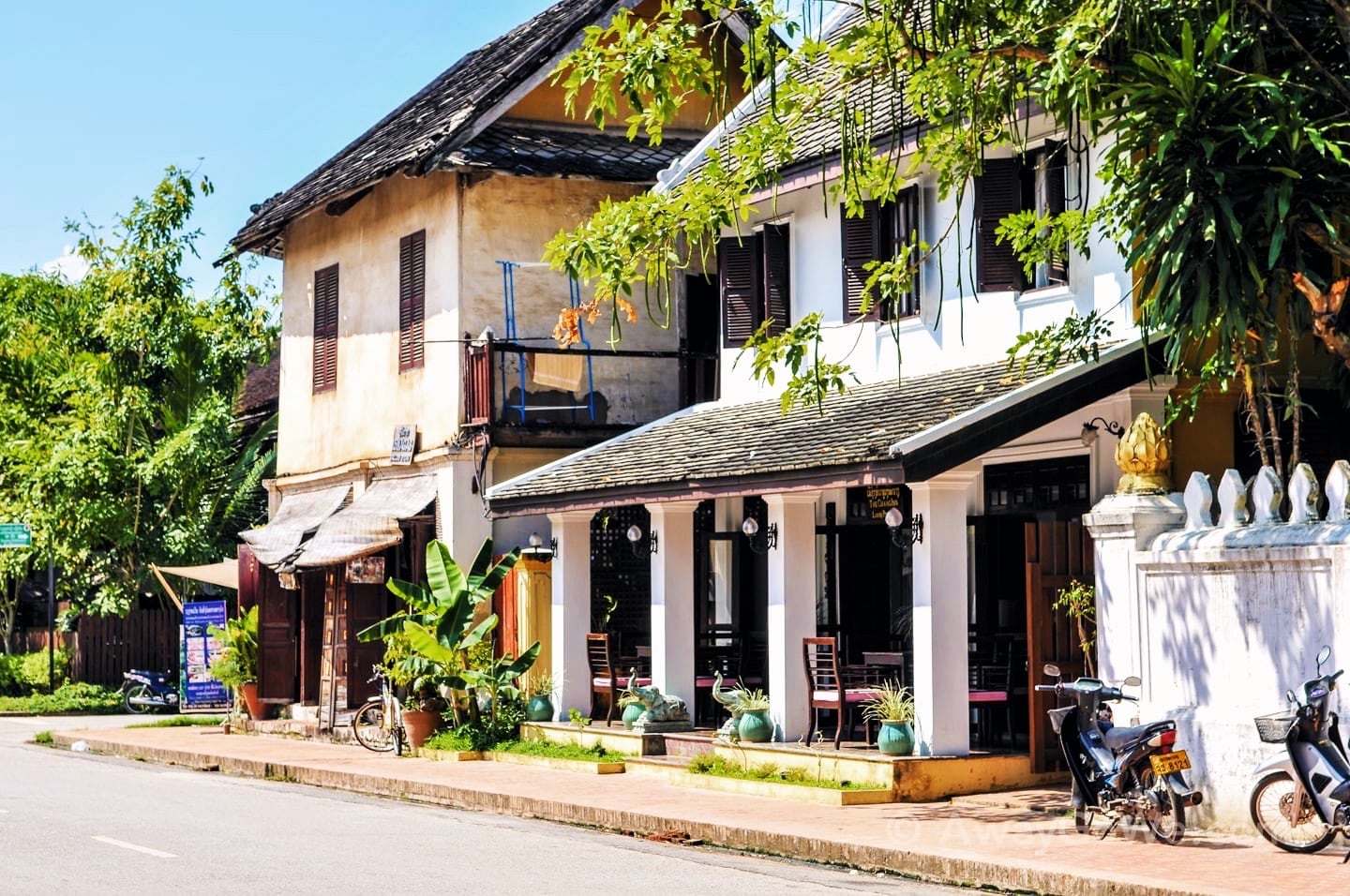 30) Lao-French Architecture
If you find yourself in Luang Prabang, prepare yourself to be beaten over the head by renovated and preserved structures from the French colonial era, offering old-world charm from local materials.
Glimpses of Lao-French architecture can also still be found in places like Thakhek, Savannakhet, and even corners of Vientiane.
But hurry! Sadly, many of these structures outside of Luang Prabang are being razed to make room for high-end apartment blocks and trendy commercial space.
Where to stay in: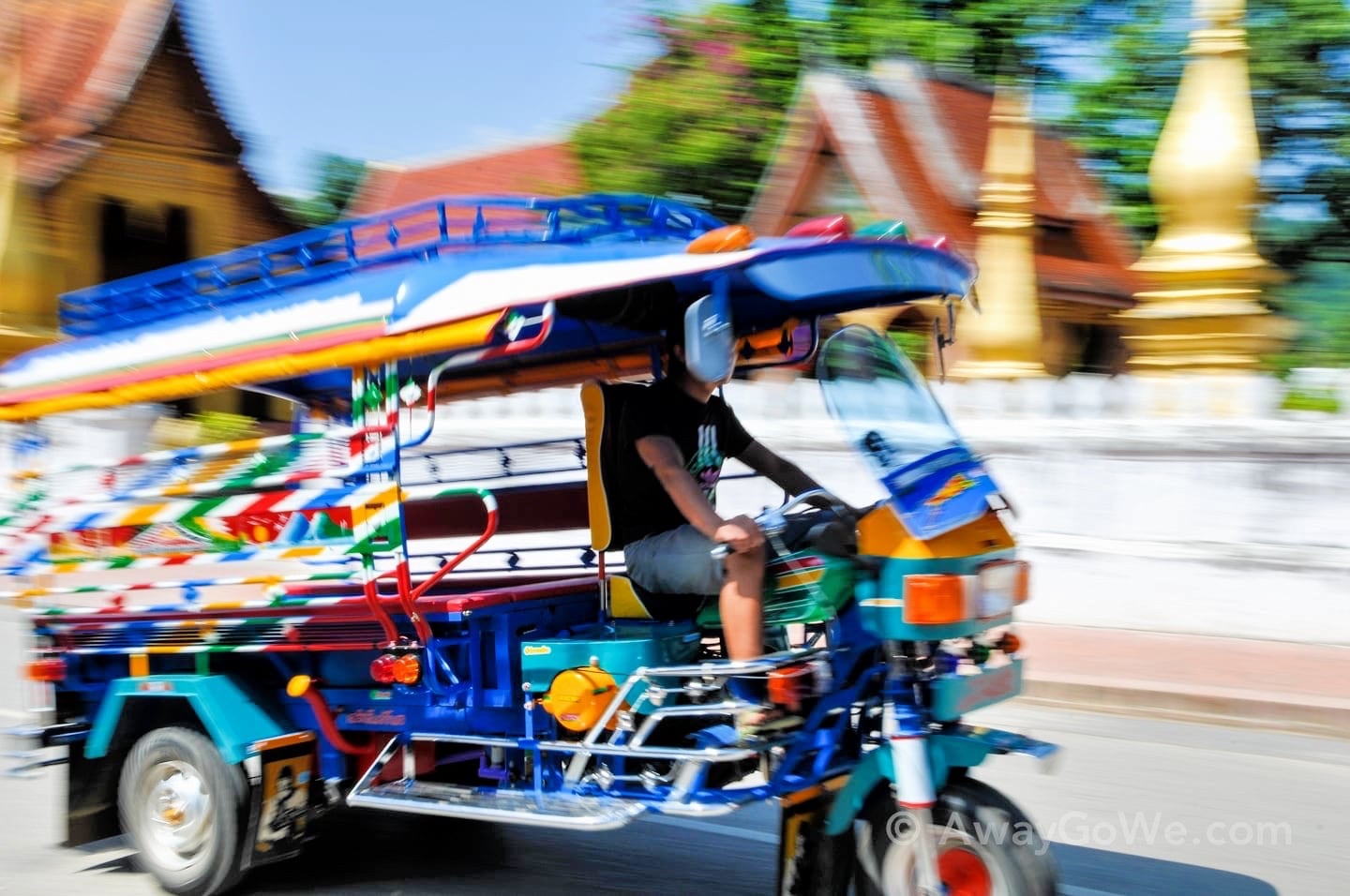 29) Colorful Tuk-Tuks and Other Transport
It's hard to imagine a more colorful mode of public transport in Asia than the Lao tuk-tuk. Luang Prabang's Jumbos are particularly brightly painted, but expect to still find tuk-tuks (and even songthaews (pickup taxis)) still plying the roads of Laos' urban centers.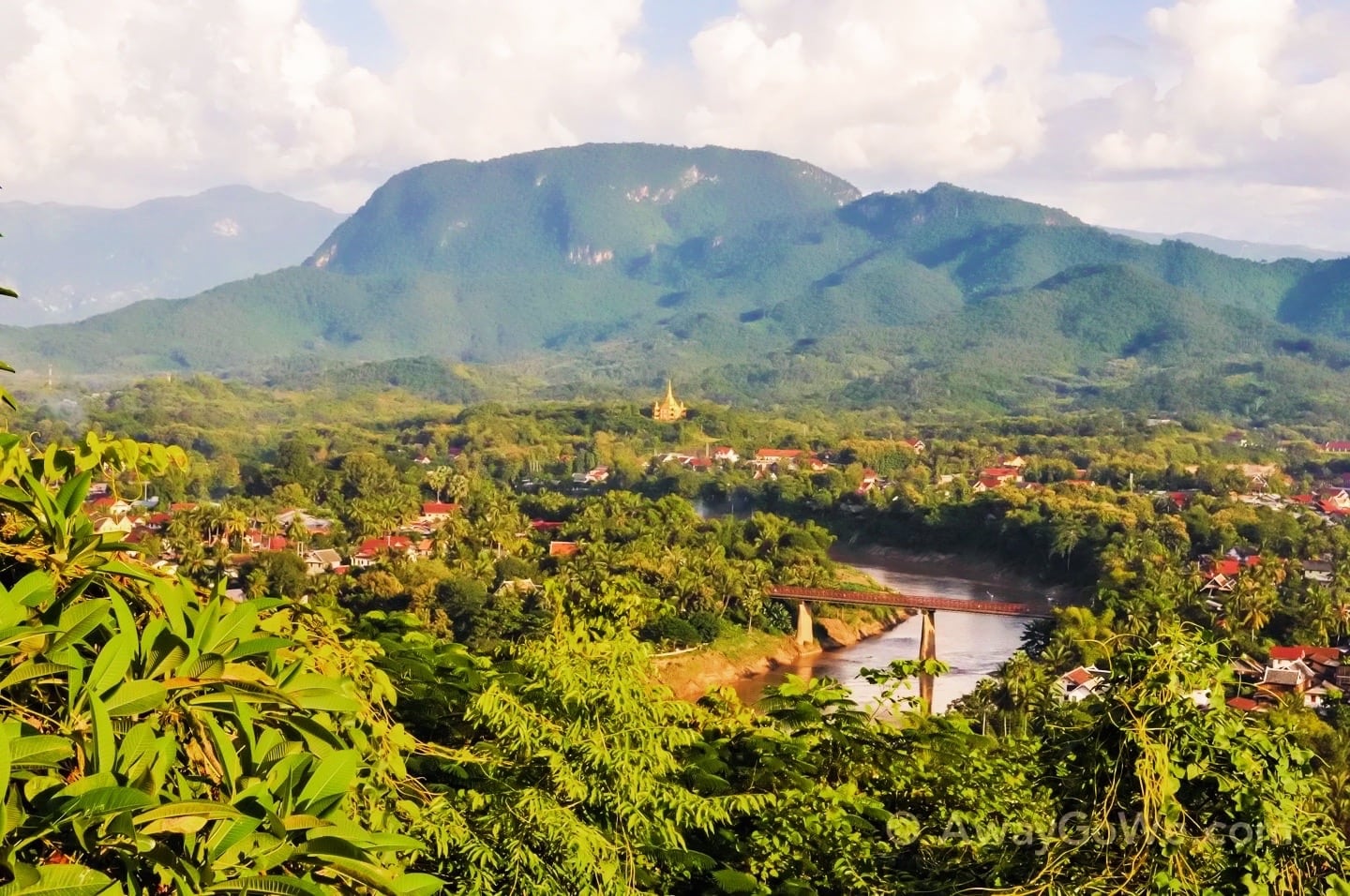 28) Majestic Peaks and Stunning Vistas
The entire length of Laos is dotted with majestic karst peaks, but expect to find the highest concentrations in Northern Laos, Khammouane province, and around Vang Vieng. The country's low population density, tropical location, and rugged terrain also make Laos one of the greenest landscapes you'll ever encounter.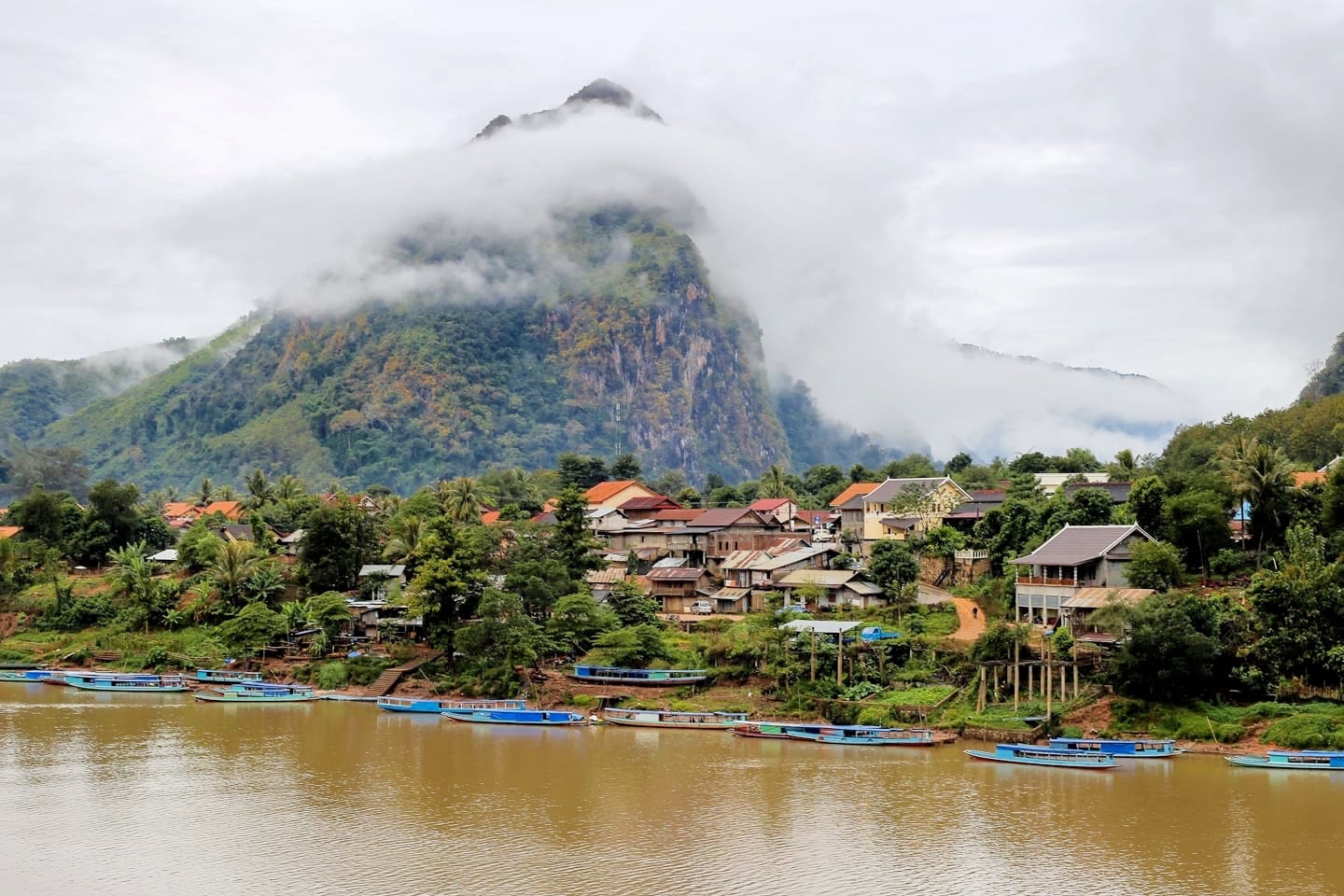 27) Off the Tourism Radar (at Least for Now)
Visiting places like Luang Prabang and Vang Vieng, it might be hard to believe that Laos would ever be considered an off-the-beaten-path tourism destination.
Yet, outside of these small pockets are countless opportunities to visit amazing places untouched by mass tourism. Nong Khiaw, Luang Namtha, Kong Lor Village, and Si Phan Don (4,000 Islands) are just a few places to start.
But beware, the high-speed rail is just around the corner, promising to connect many of the currently untrodden and harder to access travel destinations to the rest of Asia.
Where to Stay in: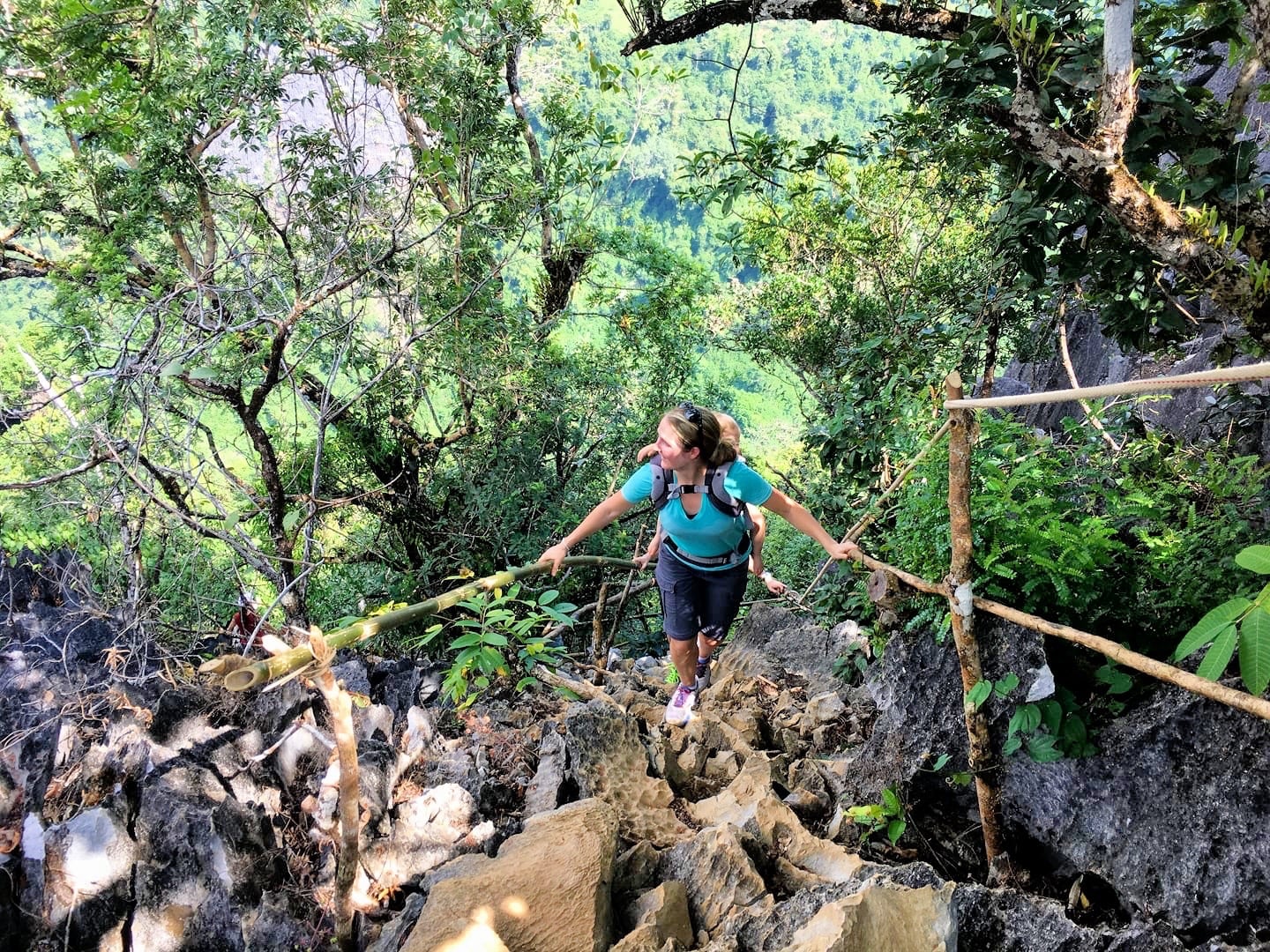 26) Rugged Jungle Hiking Without a Guide
Want a challenge? How about hiking straight up a limestone mountain in the tropical heat for a couple of hours? Your reward? Some of the most amazing views anywhere.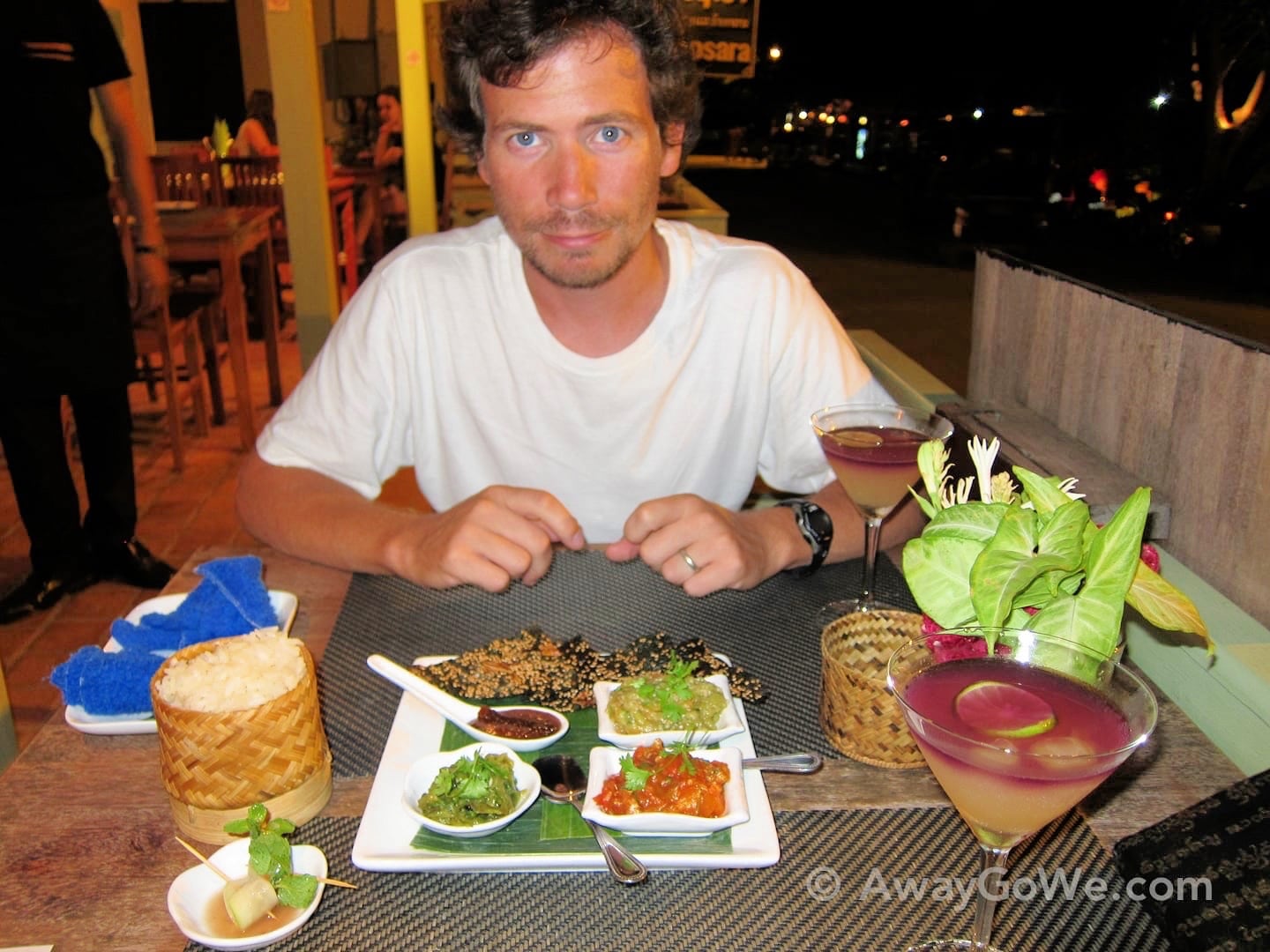 25) Fresh and Flavorful Traditional Cuisine
What can we say about Lao food that hasn't been said? It is awesome. Traditional Lao food (laab, Lao sausage, sticky rice, river weed, som moo (sour pork), etc.) can also be surprisingly difficult to find for the casual visitor. Good places to start are Tamarind Cafe in Luang Prabang and KuaLao in Vientiane.
Over the past few decades, traditional cuisine has become less ubiquitous. Fortunately, there seems to be a resurgence of restaurants offering traditional Lao food. There's been no better time for visitors to get their hands on some of the tastiest food in East Asia!
Where to Stay in: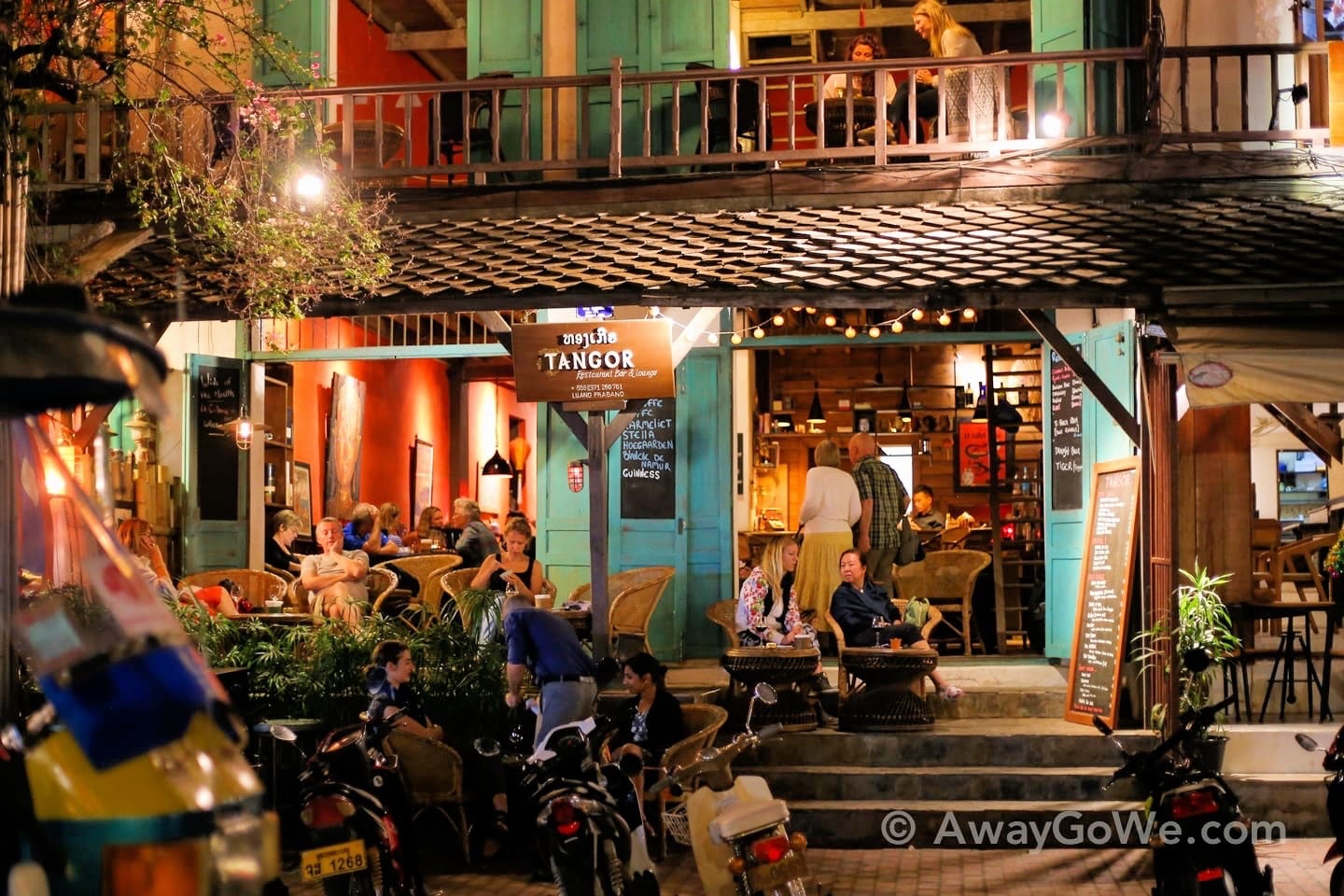 24) Relaxed and Vibrant Evening Lifestyle
Expect to find the same high streets deserted at midday burst to life in the evening, with food stalls, hawkers, shoppers, and locals and visitors alike enjoying the cooler temperatures and jovial after-work atmosphere of the after-sunset hours.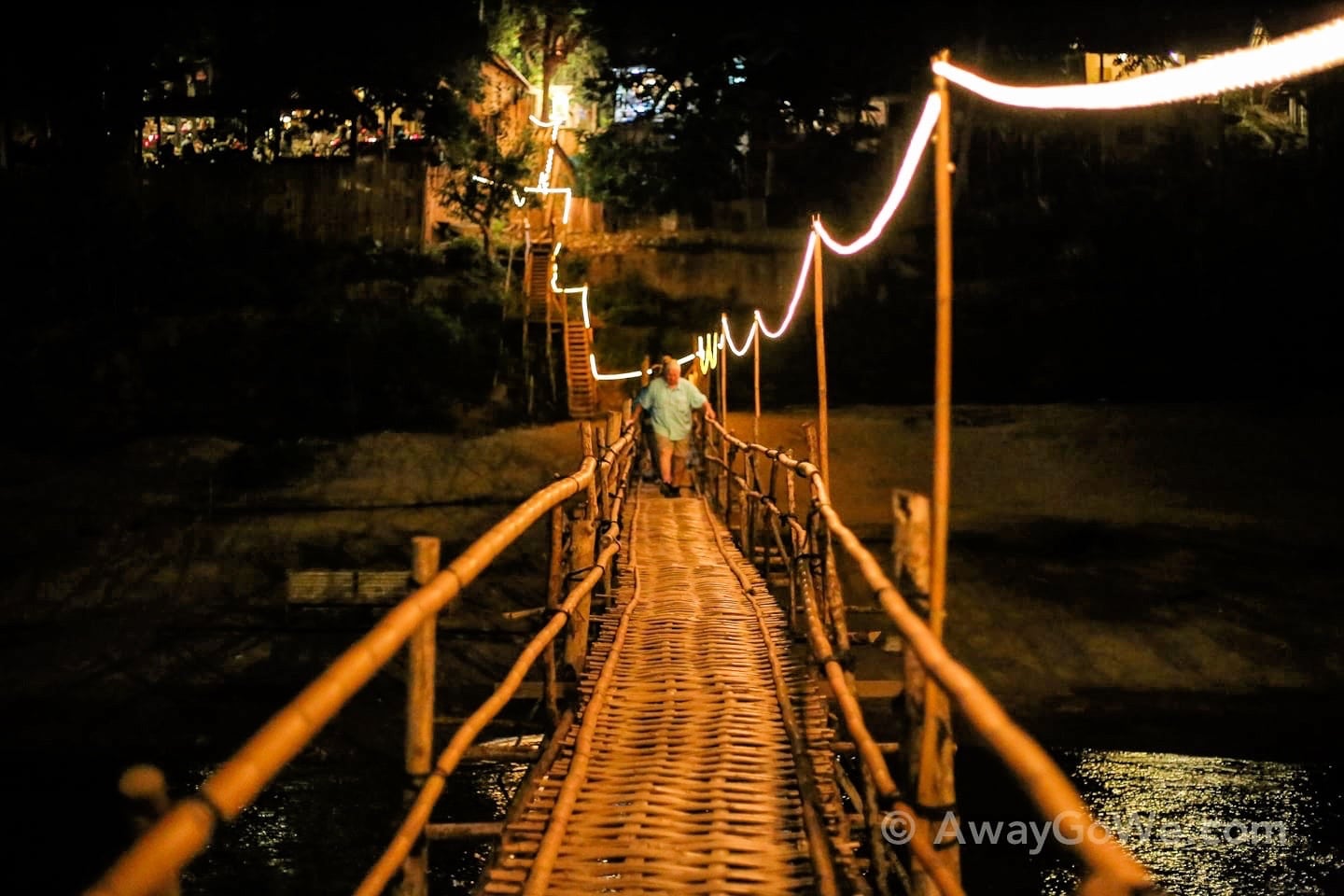 23) Bamboo Bridges!
While bamboo bridges can be found across the country, expect to find some of the best constructed in Luang Prabang and Vang Vieng in the dry season.
Nothing says, "You're not in Kansas anymore!" like crossing a creaky bamboo bridge — one of the simple (and fleeting) joys of life, as each bridge is newly constructed annually until the rains eventually wash them away.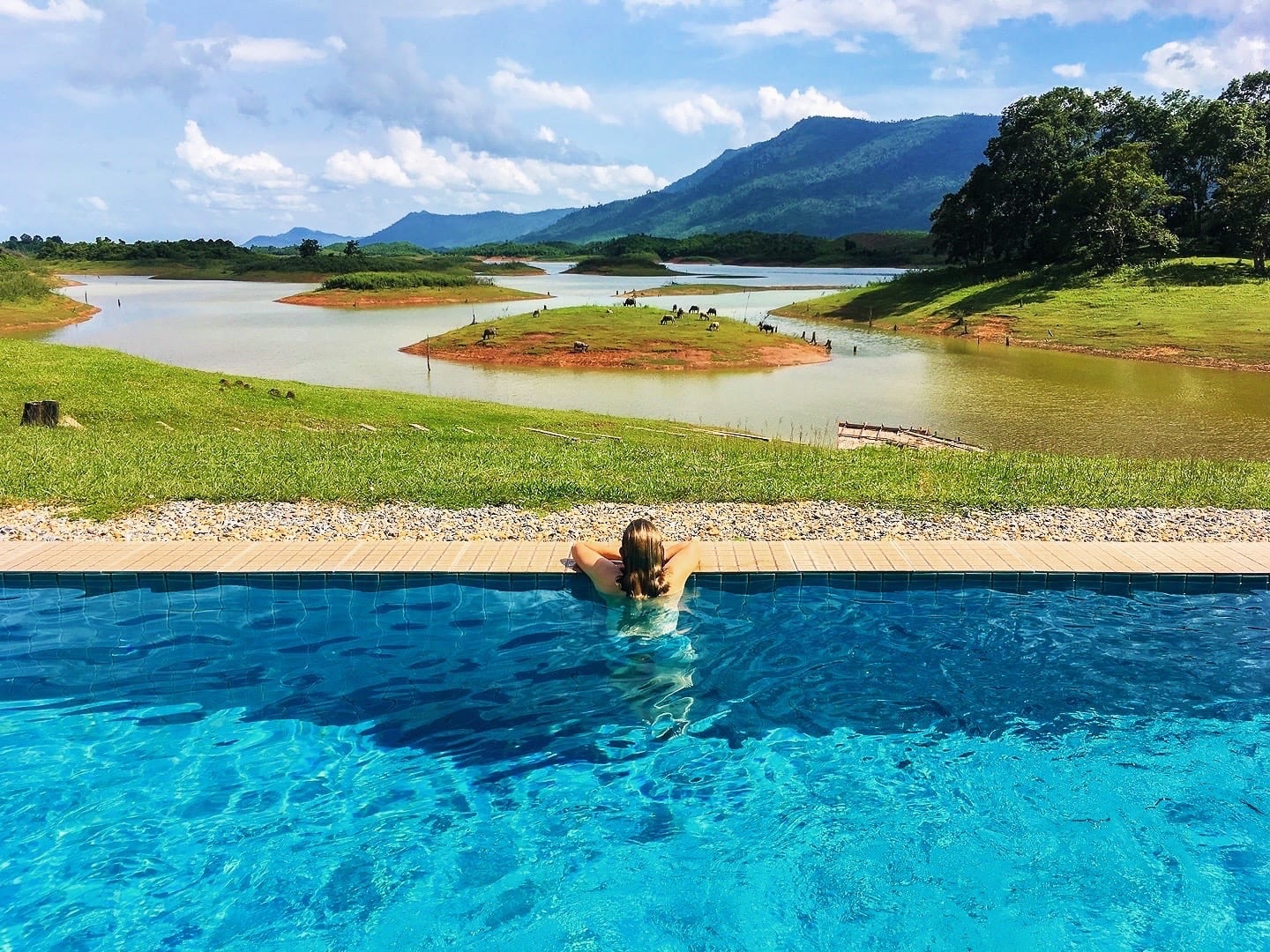 22) High-Quality Budget Lodging Options Offering Excellent Value
While Laos might not be as budget-friendly as some of its neighbors (Thailand and Vietnam, I'm looking at you!), lodging on the whole in Laos is still an excellent value compared with most travel destinations in Asia.
It's not uncommon to find private cabanas with all the amenities (A/C, hot shower, wifi, fridge, pool, and restaurant) for around US$40/night. To top it off, expect to find many in a prime location with stunning views.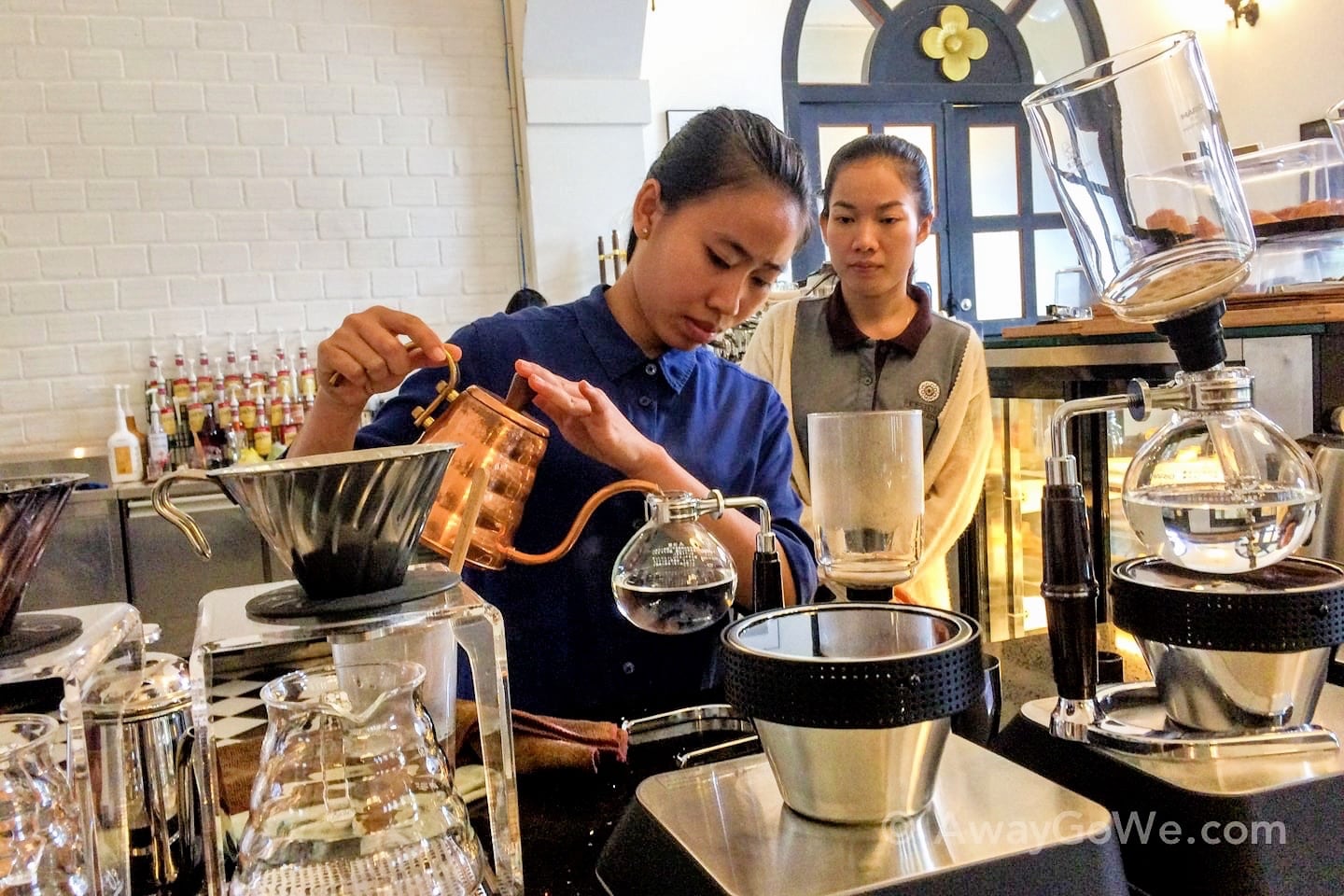 21) Lao Coffee & Coffee Culture
Instant coffee and cafe au lait have long been an integral part of urban Laos culture. In recent years, Lao specialty coffee has also exploded on the scene.
In Vientiane and Luang Prabang, opportunities abound for tasting world-class specialty coffee from Northern Laos and the Bolaven plateau.
Head to Saffron Coffee in Luang Prabang, and Le Trio, Common Grounds, and Tit Kafe, among others, in Vientiane.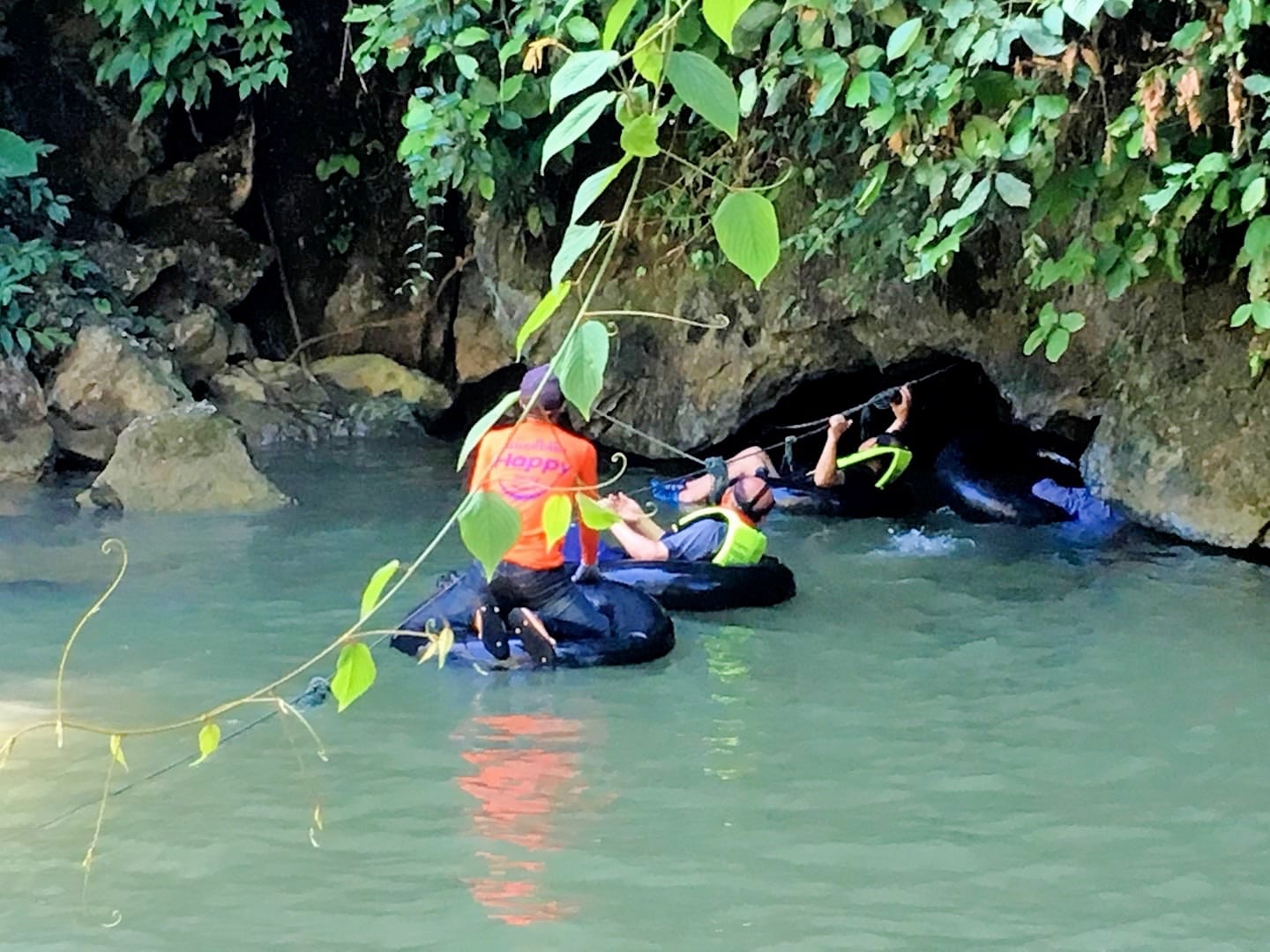 20) River & Cave Tubing
Fancy a break from the heat? There's no better way than tubing down a river.
Vang Vieng's undoubtedly the best-known place, but many ecolodges also offer tubing throughout the country.
Also, don't miss taking an inner tube through an underwater cave system in Ban Nadao (Elephant Adventure Village) just north of Vang Vieng.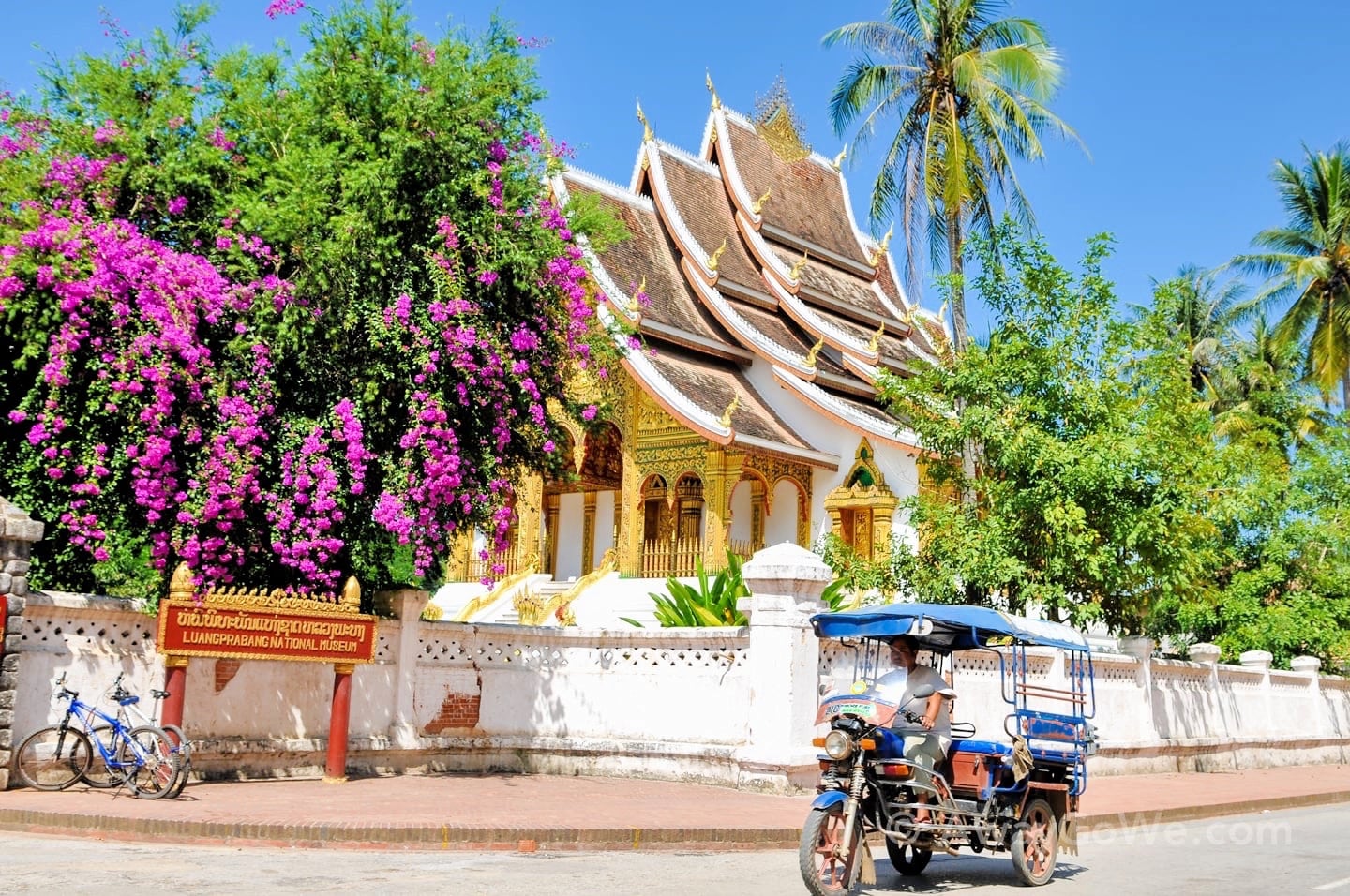 19) Six Months of Idyllic Warm Weather
Some long-time residents complain that it rains too much in Laos. Others complain about the heat or the humidity. Compared to the rest of the region, however, Laos easily wins the climate prize.
Too rainy for you? Outside of June through August head for the lowlands of central Laos (i.e. Vientiane area). Too hot? Head to the mountains of Northern Laos.
From November through March, the climate in Vientiane features low humidity, temperatures in the mid-80s, and little to no rain.
Unless you live in San Diego, that's pretty darn hard to beat.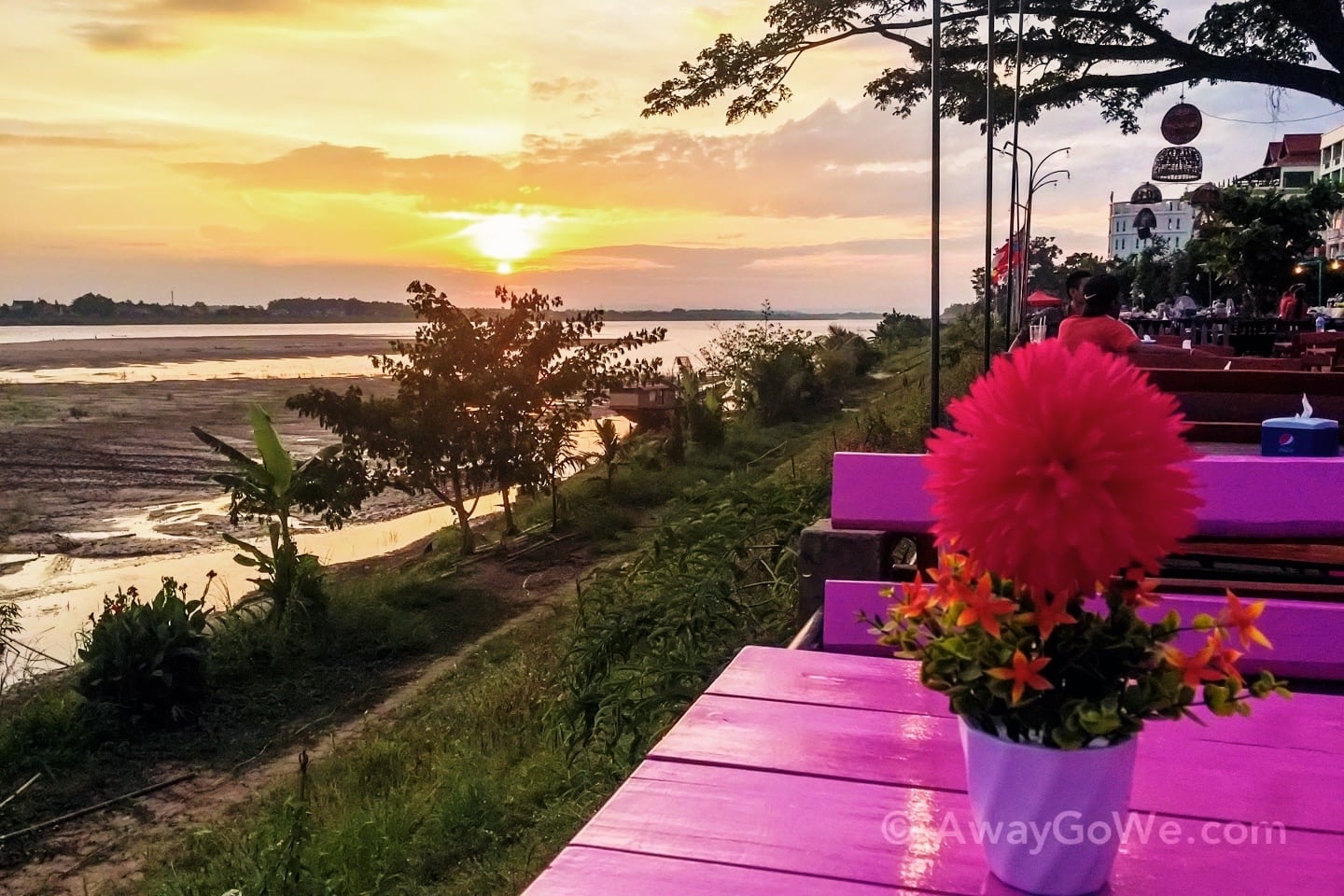 18) Mekong Sunsets
There's a reason why Mekong sunsets are legendary. In Vientiane in the dry season, expect to find some of the best — all while sipping on a cold BeerLao.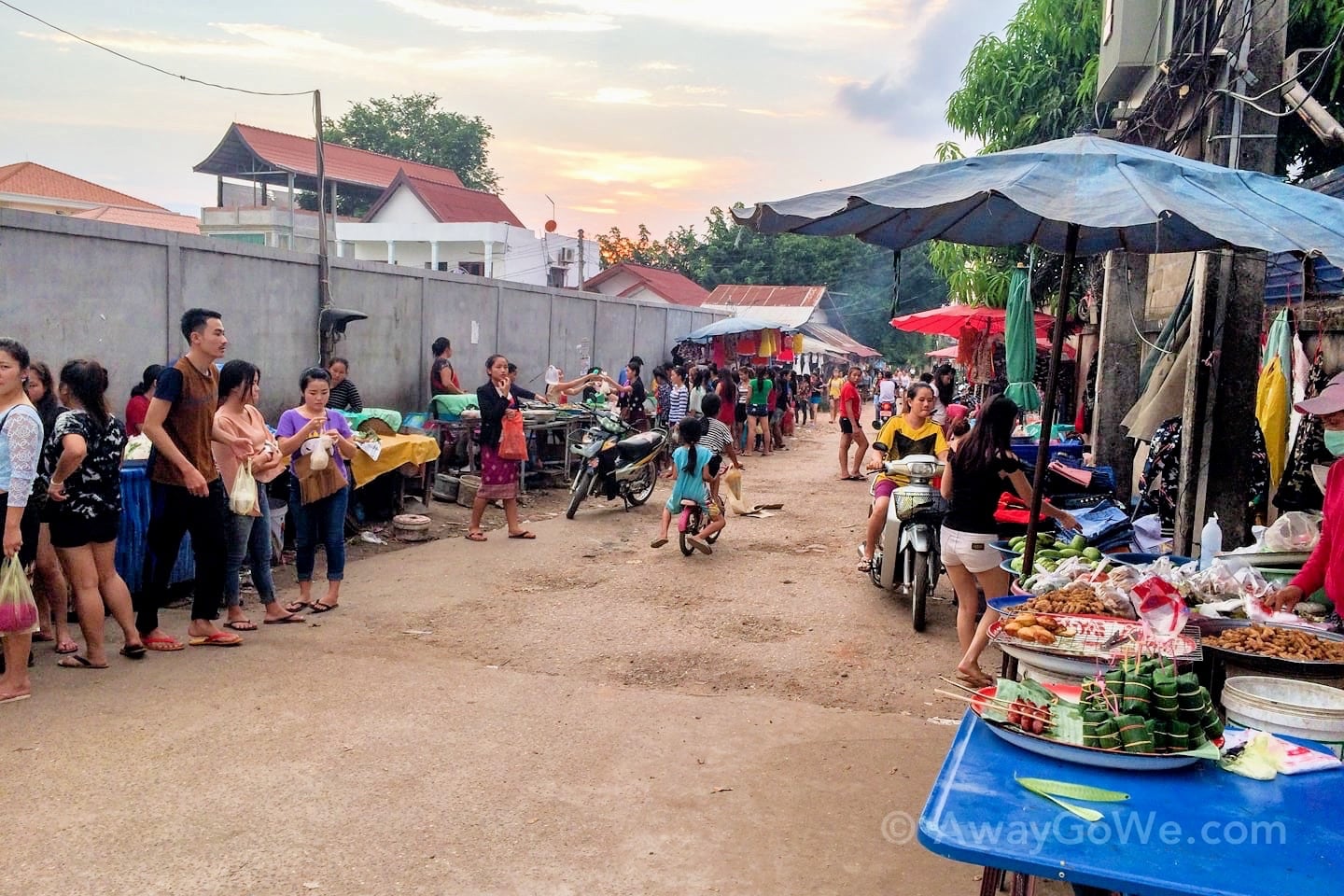 17) Accessible Local Lifestyle
Unlike many travel destinations in Asia, experiencing real, everyday life is easy in Laos. Outside of Luang Prabang and Vang Vieng, tourism areas are rarely cut off from local areas.
Since Laos is not yet a big tourist destination, much of the economy is not yet geared to tourism, which means more authentic, every day experiences with local residents. But again, this is bound to change in just a matter of years.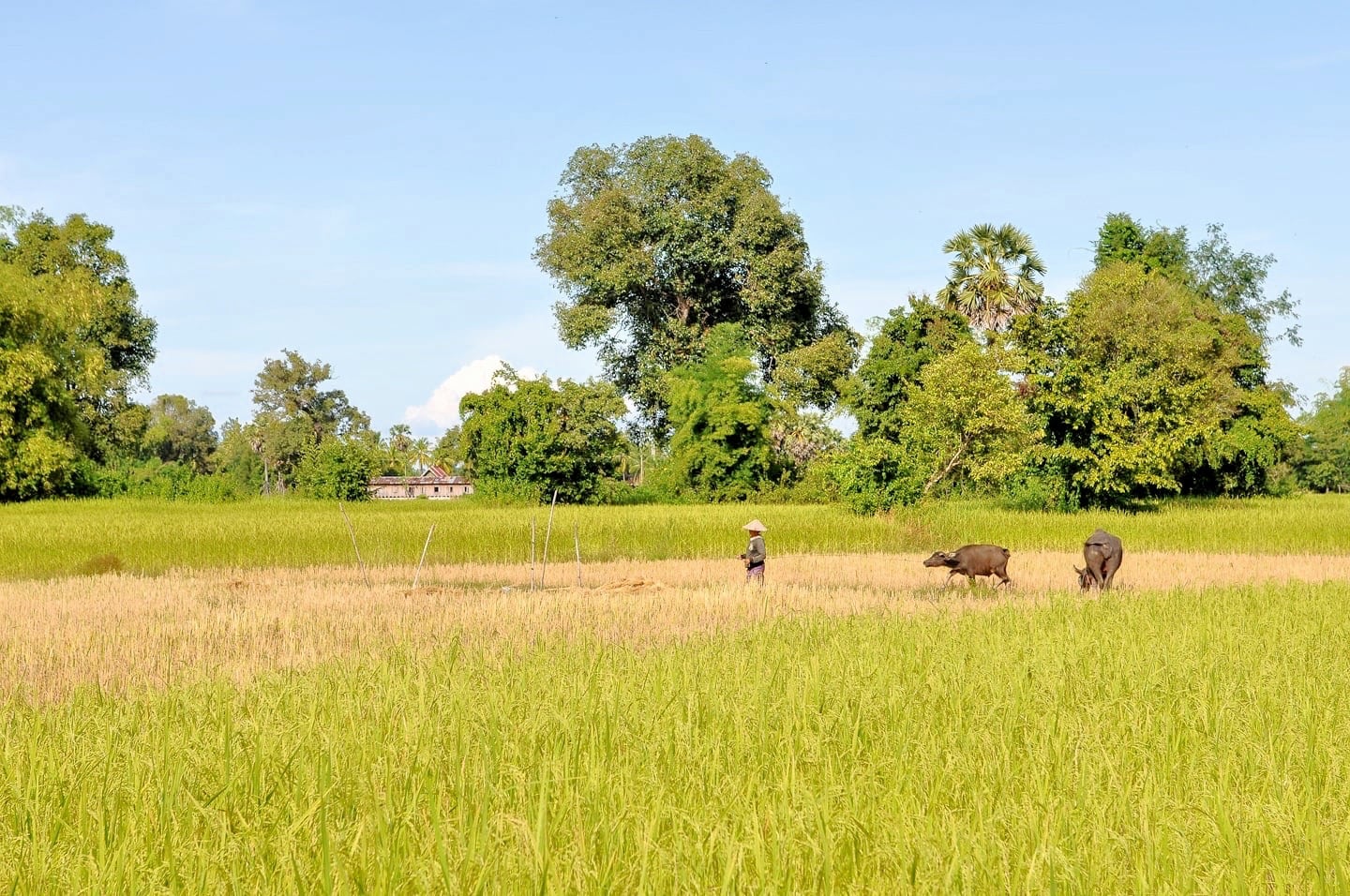 16) Plenty of Opportunities to Unplug and Get Back to Basics
Looking to escape the rat race and social media? There are few better places to do so than in Laos!
Still one of Southeast Asia's least developed economies, the vast majority of the country remains rural, slow-paced, people-focused, and largely devoid of 21st-century telecommunications.
Get out of the provincial capitals and look forward to getting back to basics.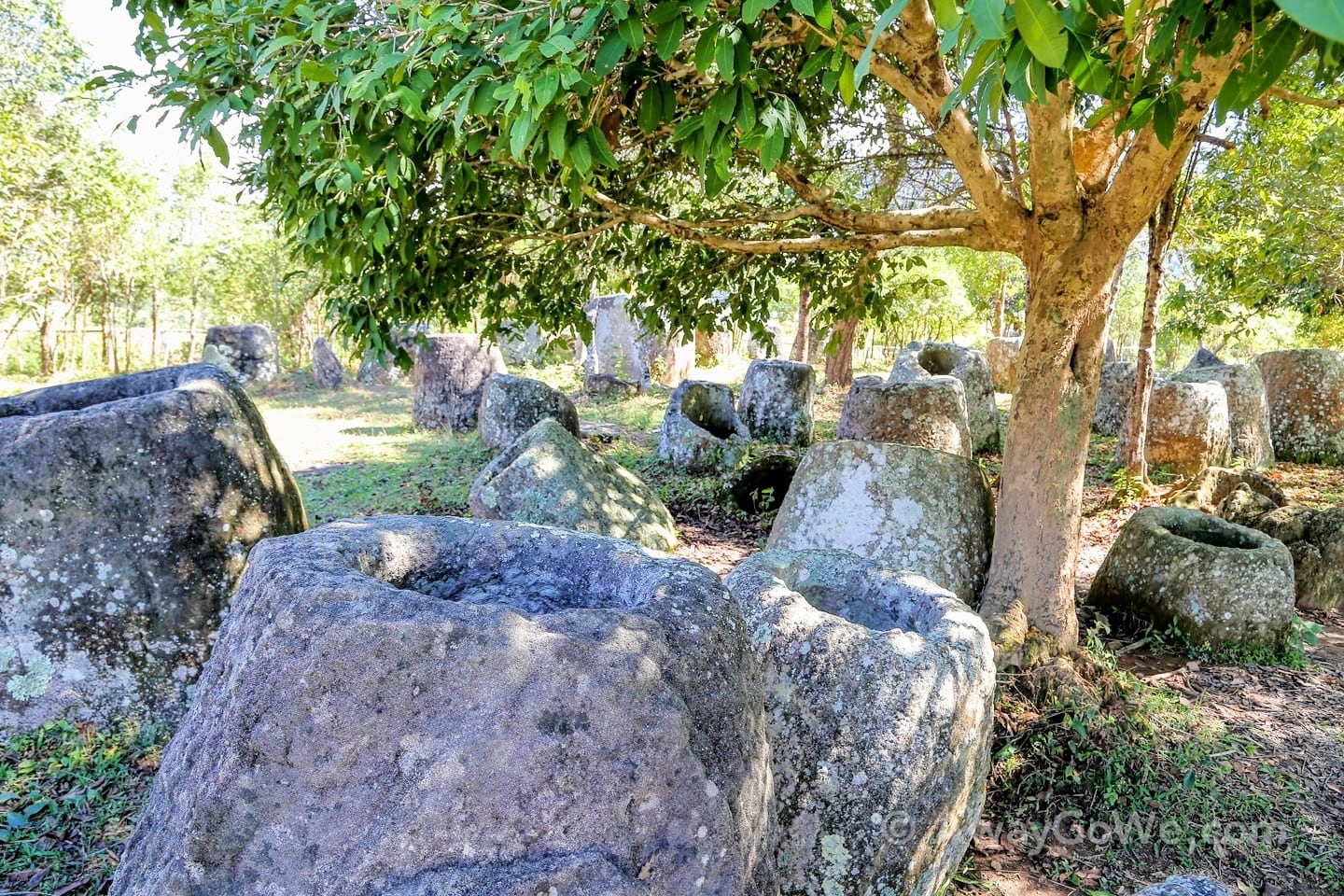 15) The World's Newest UNESCO Site, Thousands of Years in the Making!
The Plain of Jars in Xieng Khouang recently became Laos' third UNESCO World Heritage Site.
While visiting this mysterious and ancient site offers the benefits of visiting a UNESCO site, it still lacks the crowds of the likes of Luang Prabang.
That may very well change in the coming years, so get there while the getting's good!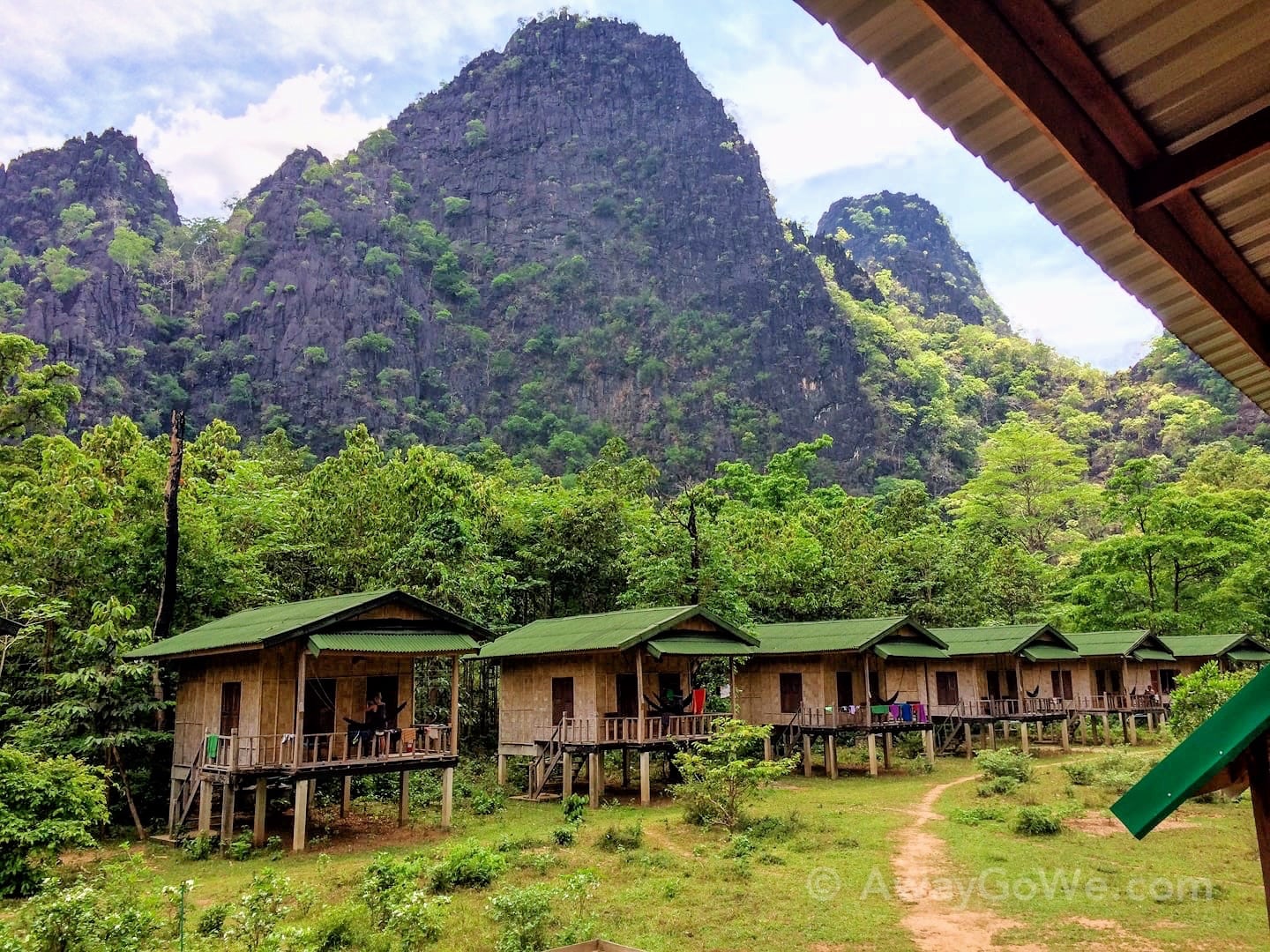 14) World-Class Rock Climbing…in the Jungle!
Into rock climbing? Have I got a destination for you!
Still unknown to the masses, Khamouane province offers world-class karst cliff scaling in one of the most beautiful natural settings anywhere – easily one of the top reasons to Visit Laos for climbing aficionados and those looking to learn.
Green Climbers Home is ground zero for exploring the best climbing the area has to offer.
Combine your climbing with an unforgettable motorbike adventure around the Thakhek Loop.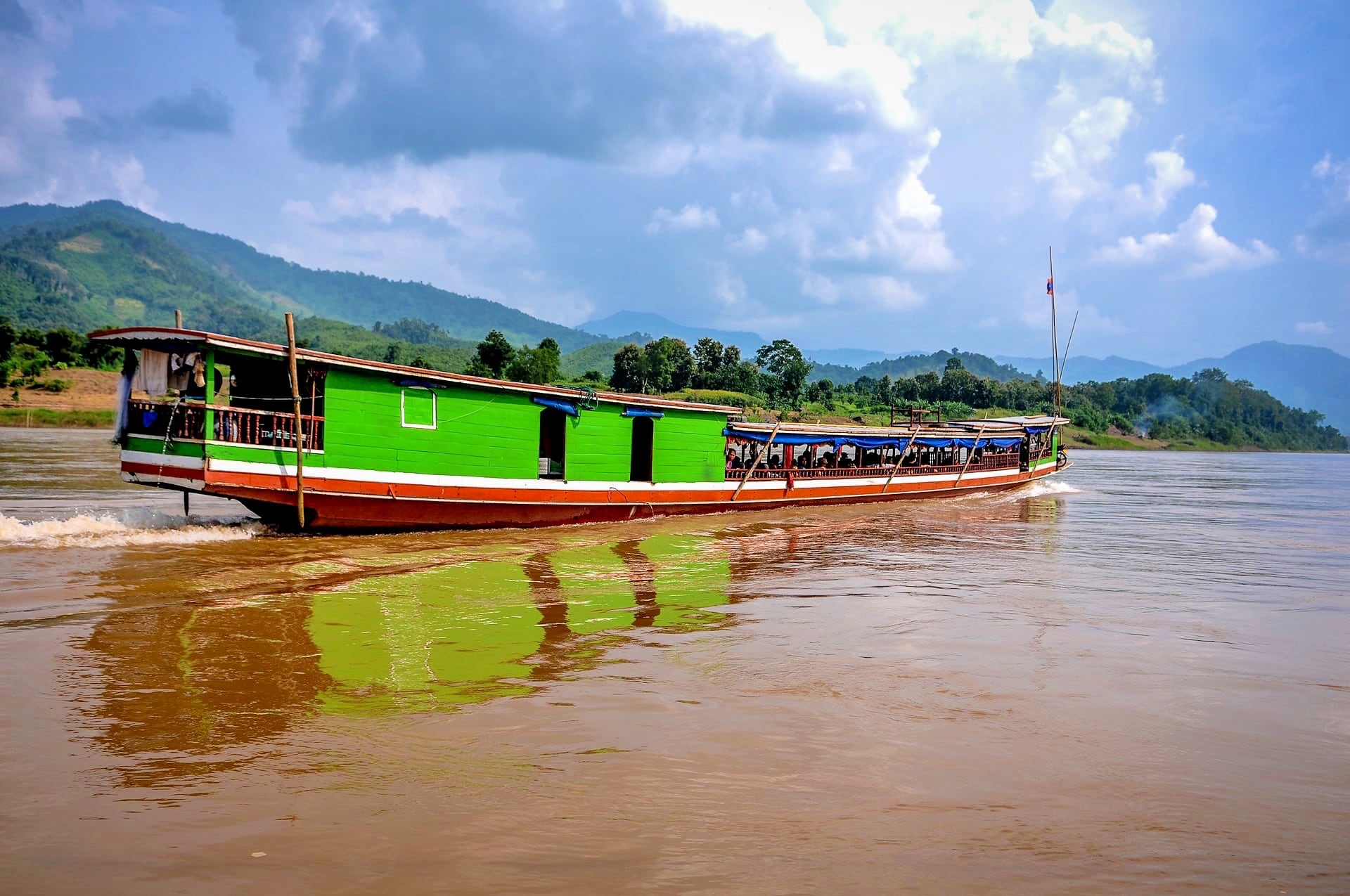 13) Boat Rides on the Mekong and Its Tributaries
Before the construction of dozens of dams throughout the country, it was possible to take a riverboat just about anywhere across Laos.
Today, a handful of opportunities do exist for visitors to enjoy some time on the Mekong River or one of its tributaries.
Chief among them are boat rides between Luang Prabang and Pak Ou caves, Nong Khiaw to Muang Ngoi, luxury cruises between Vientiane and Luang Prabang, and Pakse and Vat Phou, and of course, the grandaddy of Mekong travel experiences: the slow boat from Thailand to Luang Prabang.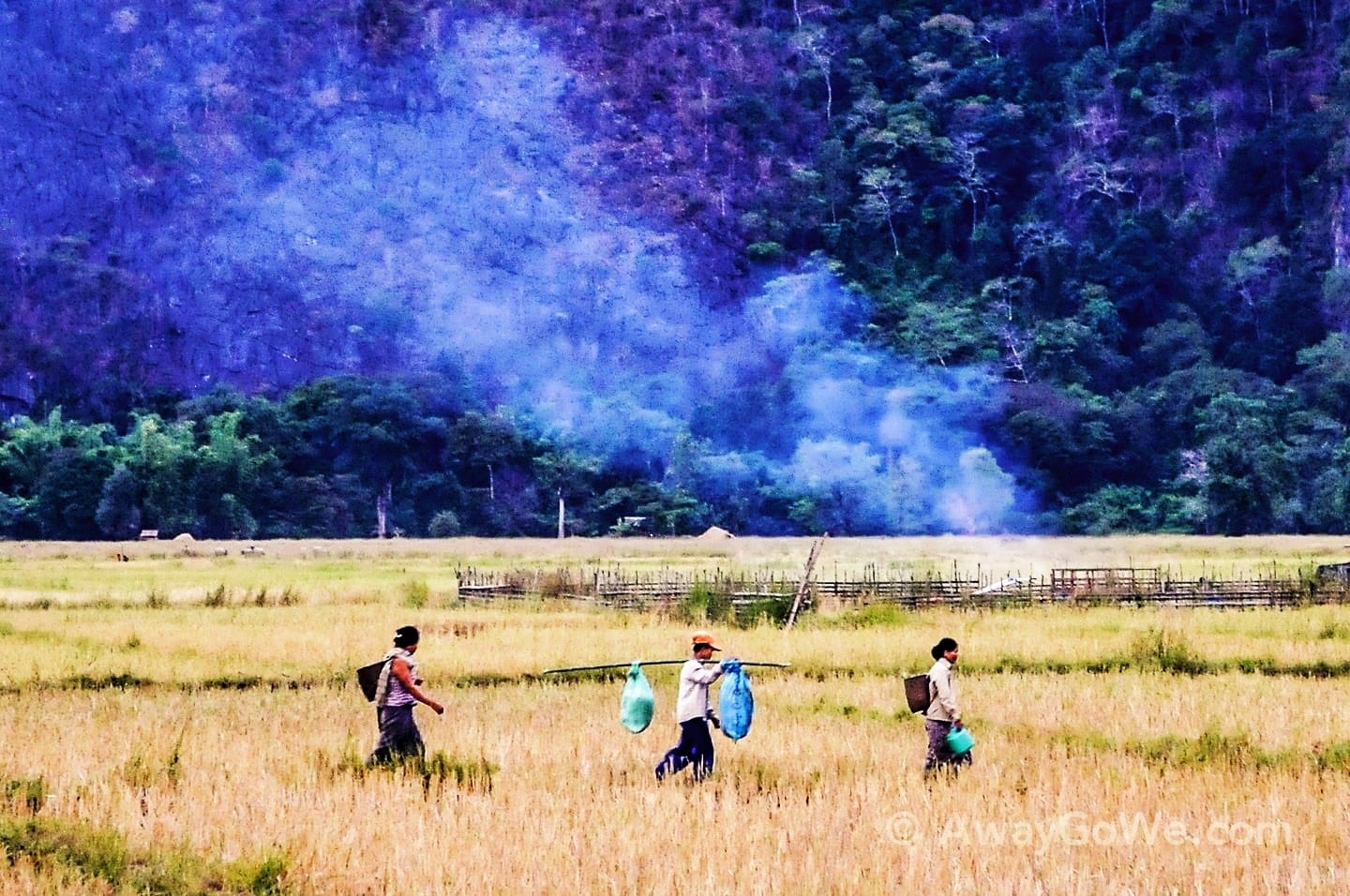 12) Friendly, Easy-Going, No-Pressure People & Culture
The headline says it all, but no joke — Laos is one of the safest, most relaxed, low-key places you'll ever encounter.
While there are undoubtedly downsides to a sabai-sabai attitude and outlook, if you approach the culture and people with a relaxed perspective and an open mind you may even find yourself coming back for a longer stay (like we did)!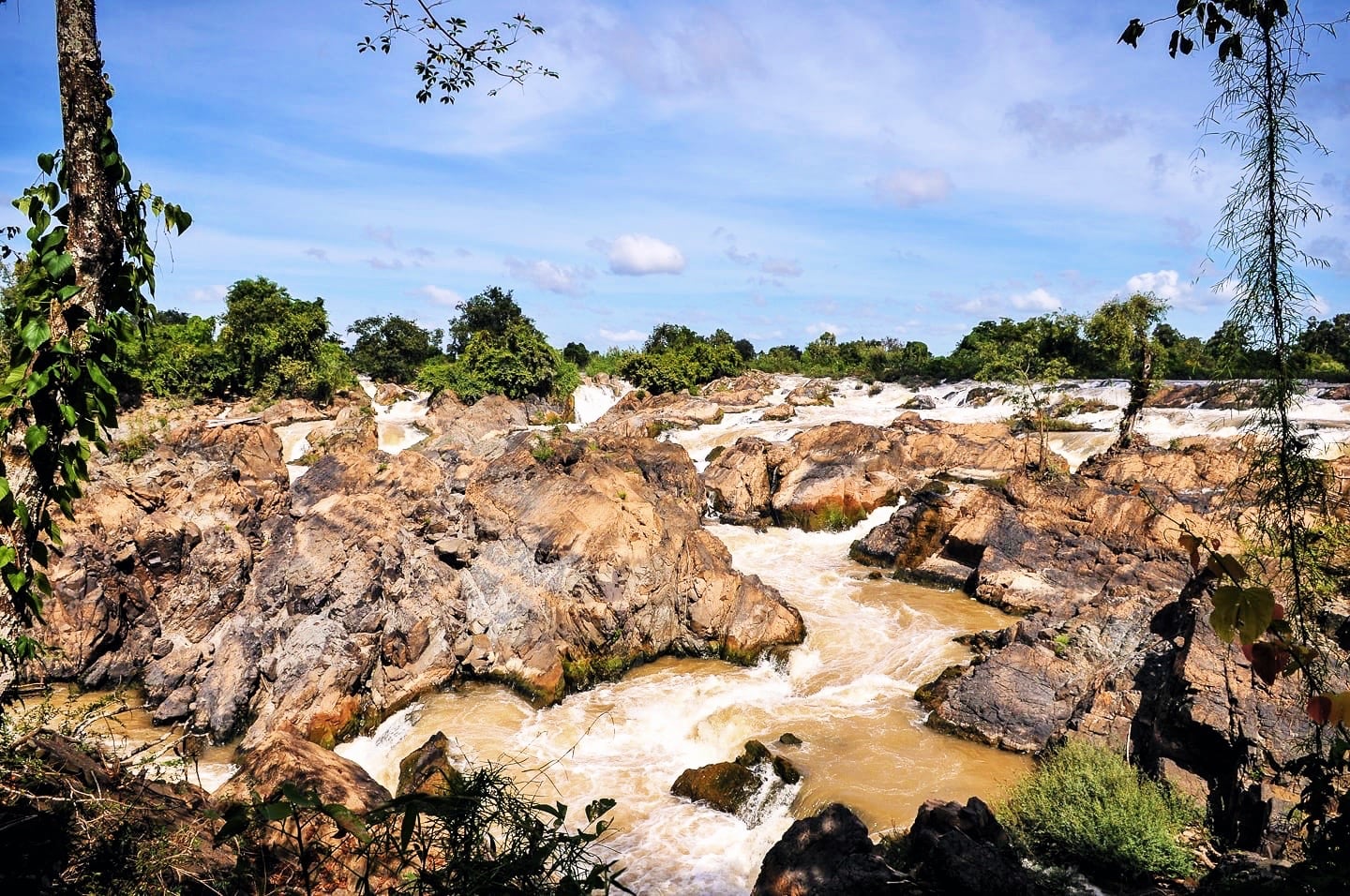 11) A Diverse and Ruggedly Beautiful Landscape
From dramatic jungle-covered limestone cliffs to neon-green rice-covered river valleys, Laos offers a surprising diversity of terrain.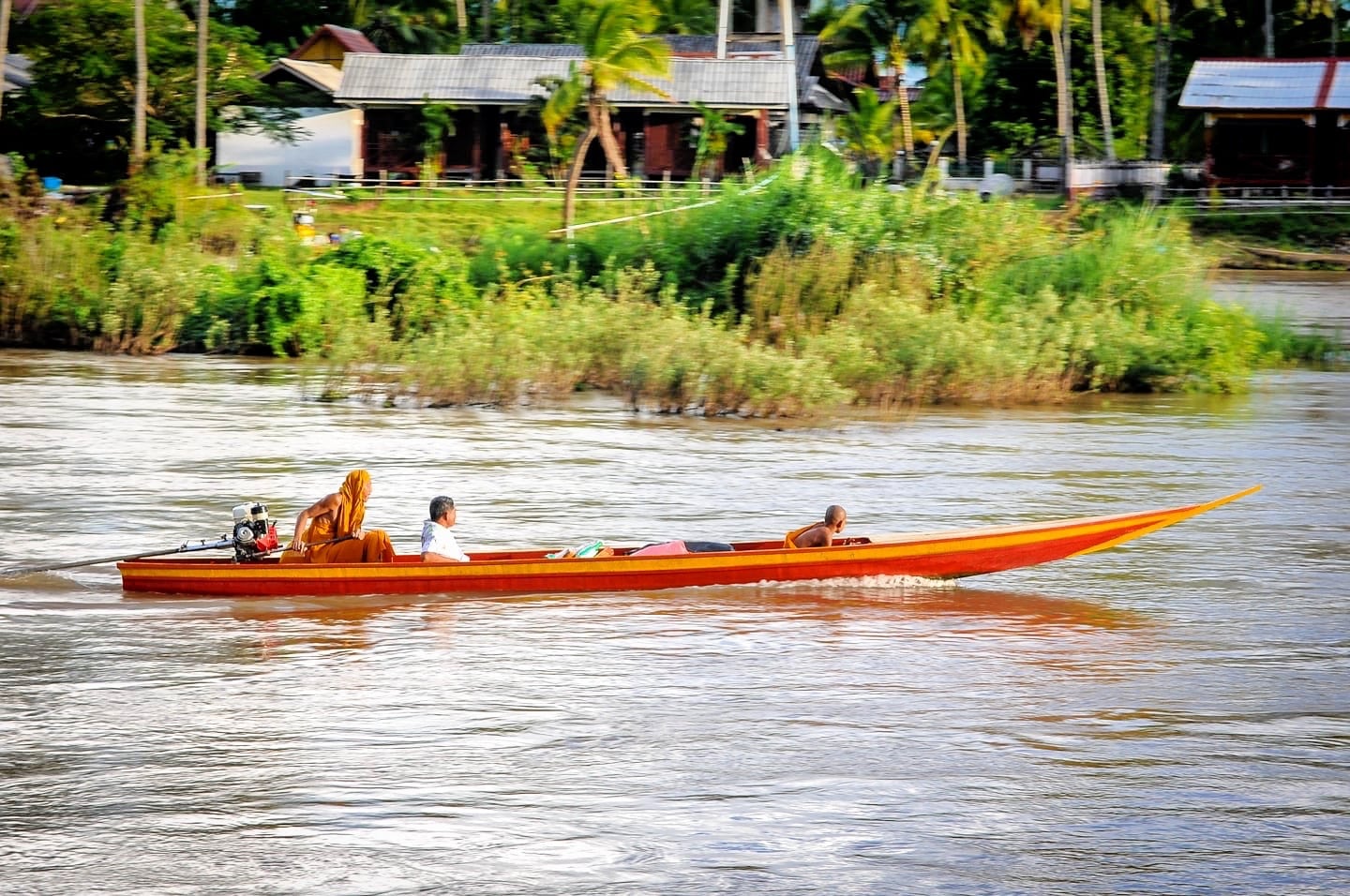 10) Monks Driving Speedboats
Enough said.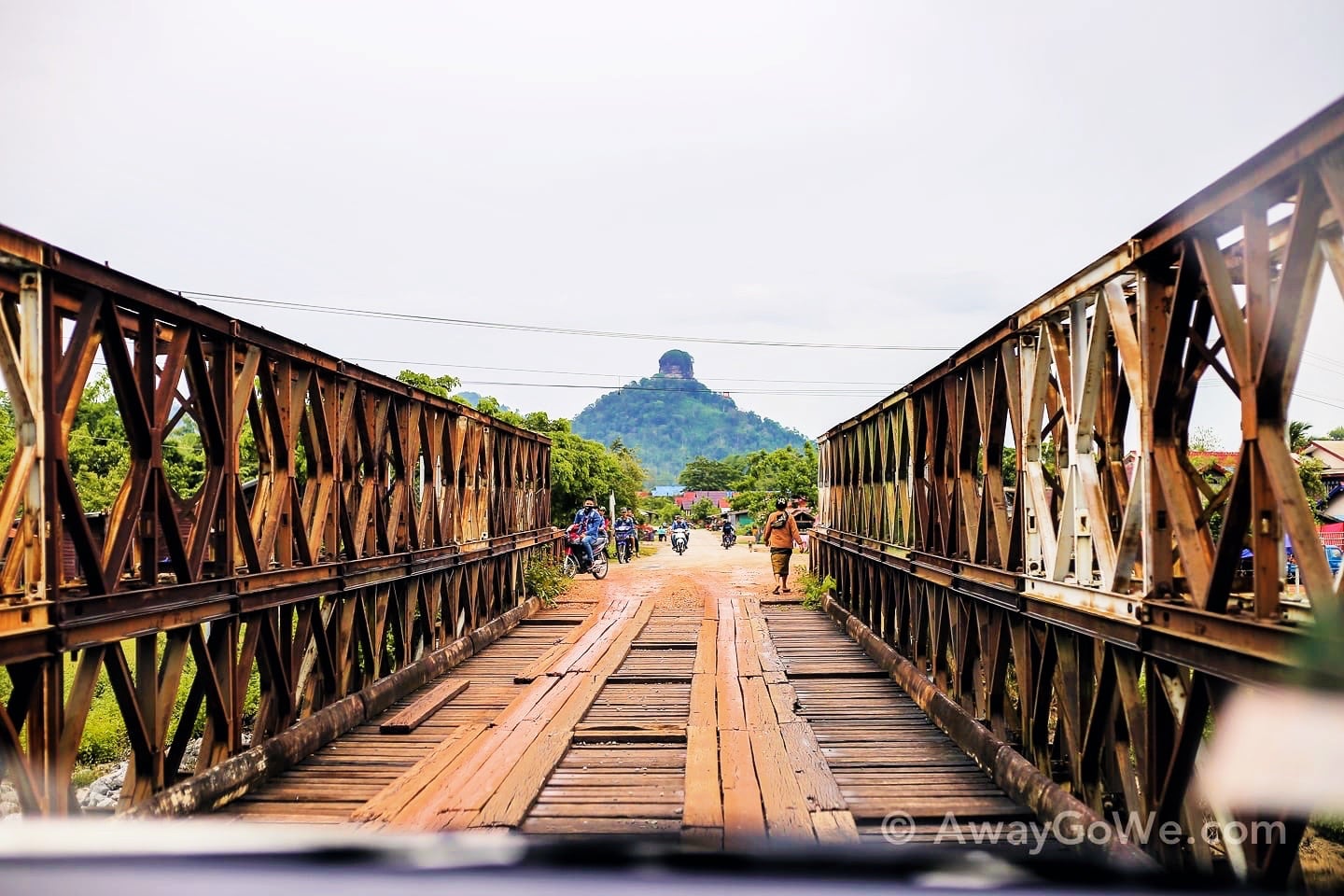 9) Harrowing Bridge Crossings
Sure it can support the weigh of a fully-loaded half-ton pickup! …maybe.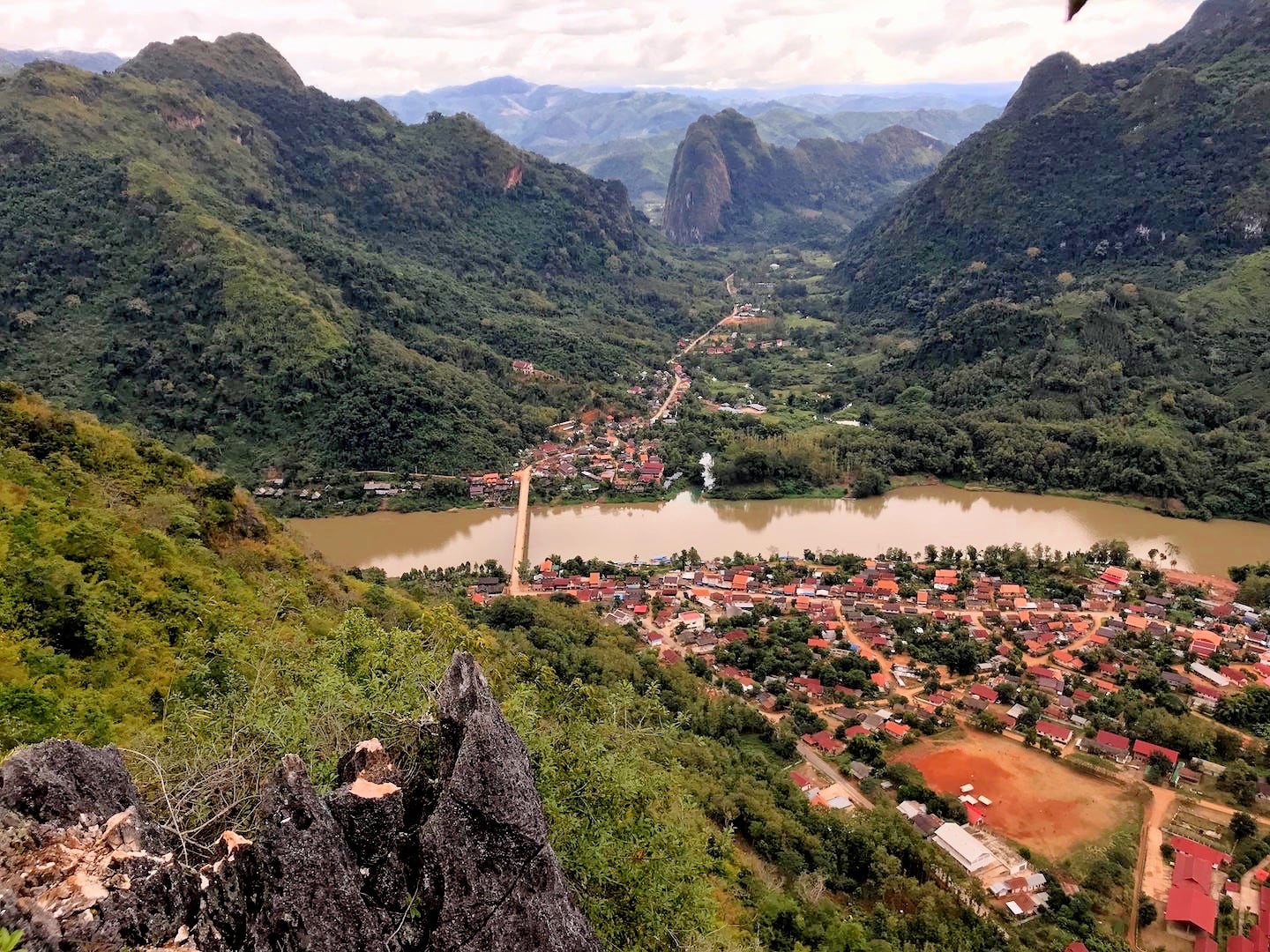 8) Viewpoints Galore!
Find trailheads in the unlikeliest of places, leading up to otherworldly panoramas. Muang Kiaw (above) and Vang Vieng have some of the best.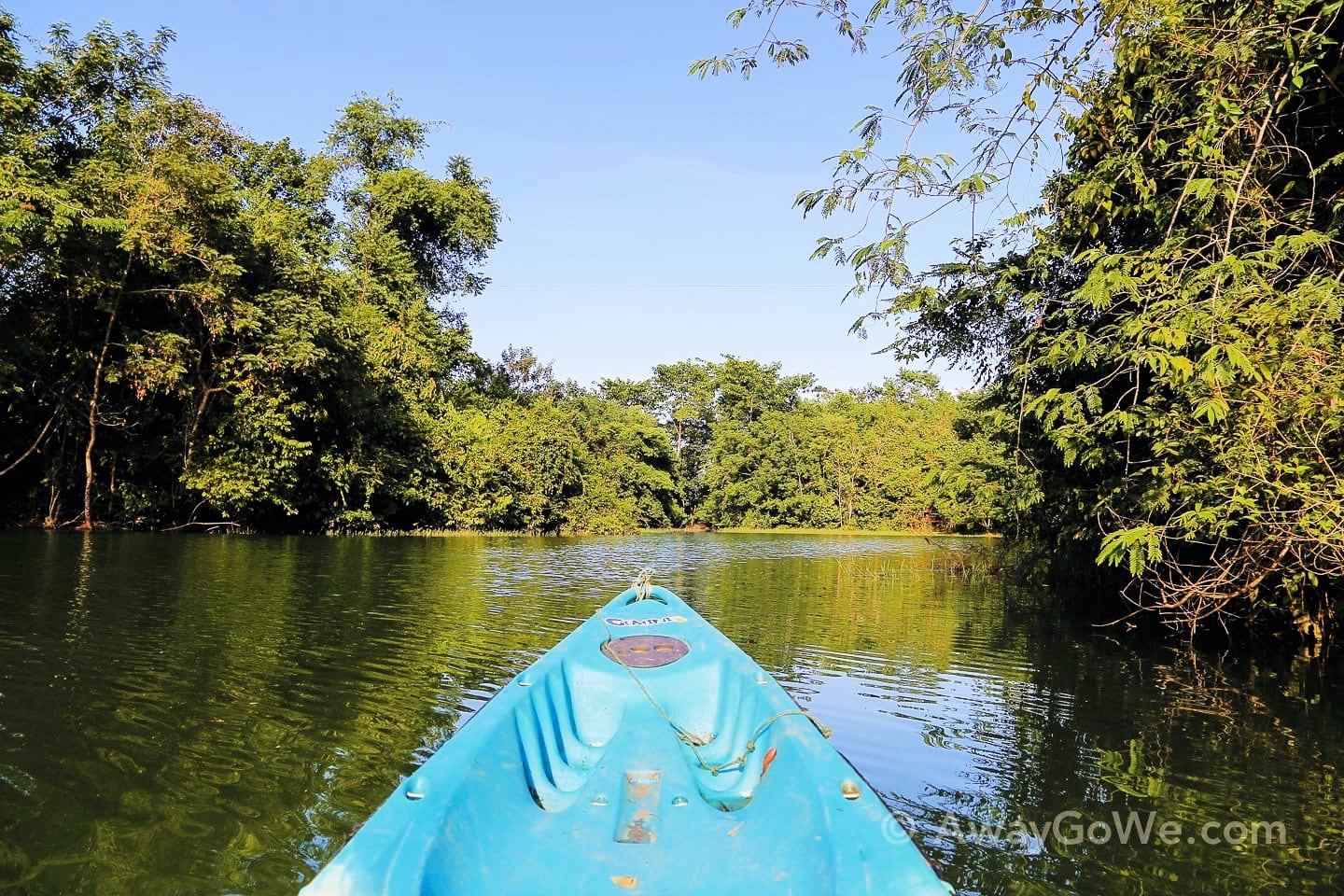 7) Kayaking, In Solitude or With a Hundred of Your New Closest Friends
In Vang Vieng, find local outfits leading group kayaking tours (or private rentals) down the Song River. But be warned, it gets crowded!
Other lodges like Nam Lik Eco Lodge and Green View Resort offer free kayaks for guests and kayaking of a much more tranquil kind.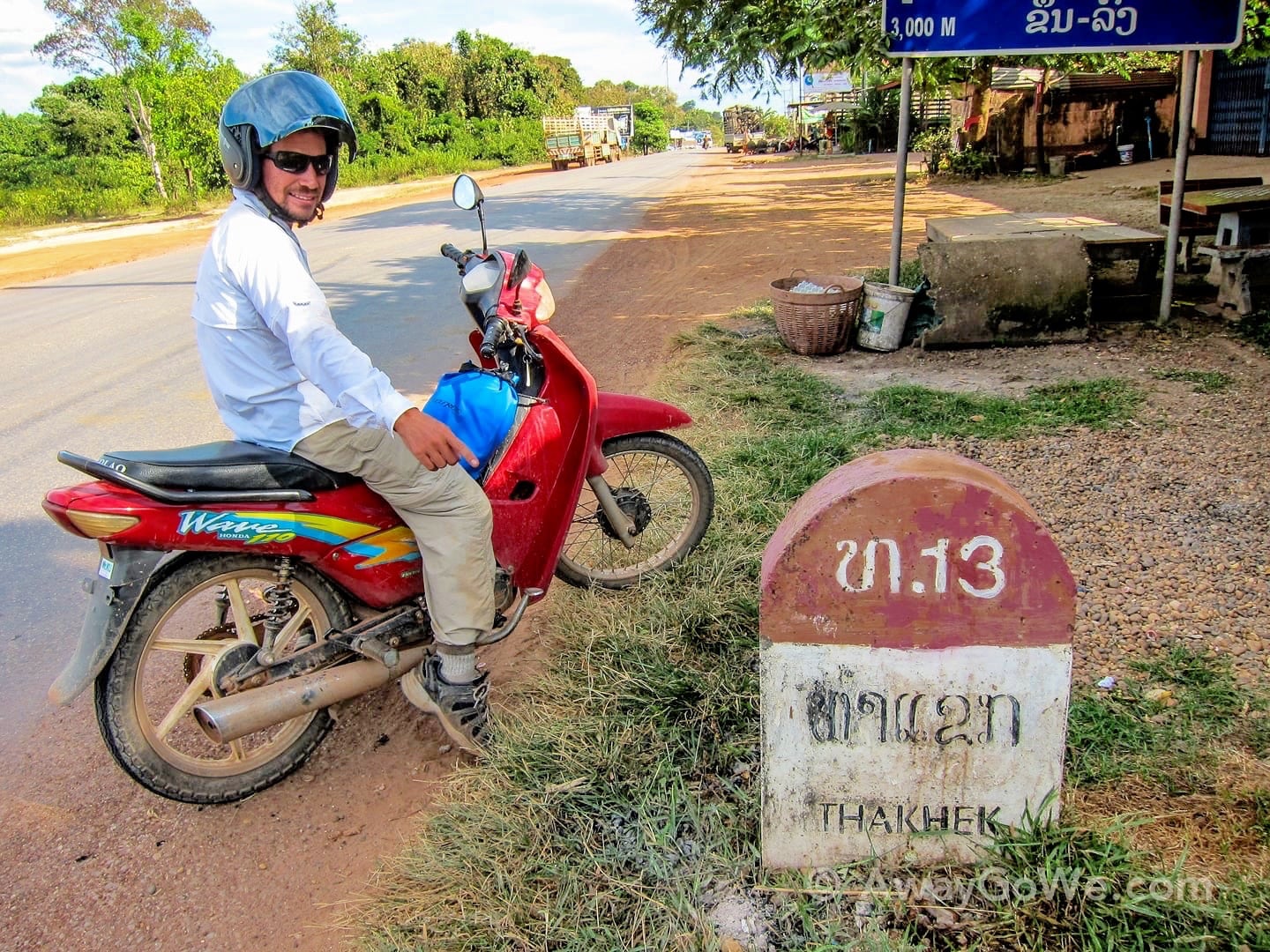 6) Unforgettable Motorbike & Cycling Adventures
From what we've heard from travelers, expats, and locals (and experienced ourselves), Laos is really one big cruisers' paradise…provided that you don't actually do it on a big ol' cruiser.
125cc motorbikes are the way it's done in Laos (and the way I've done it), and for good reason — the riding can get a bit rough.
Favorite motorbike adventures include the Thakhek Loop and Bolaven Plateau route, which can also be enjoyed by bicycle as well.
Definitely one of the more compelling reasons to visit Laos soon!
Where to Stay in: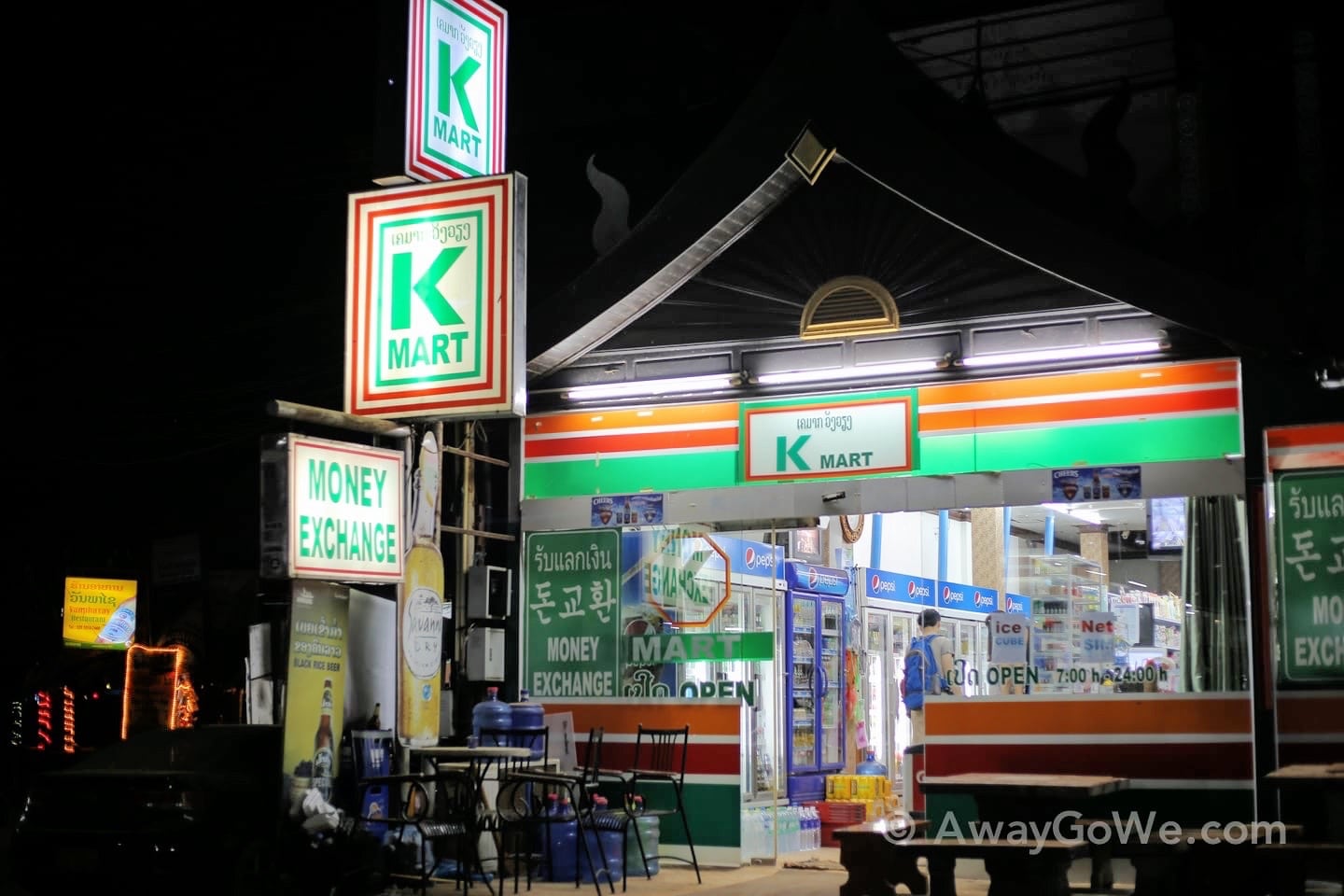 5) No Global Chains!
Thailand might be home to 7-11, McDonald's, and Starbucks, but Laos has so far managed to keep its retail and restaurant industries local, with a few confounding exceptions (i.e. Dairy Queen and Texas Chicken).
For how much longer is anyone's guess.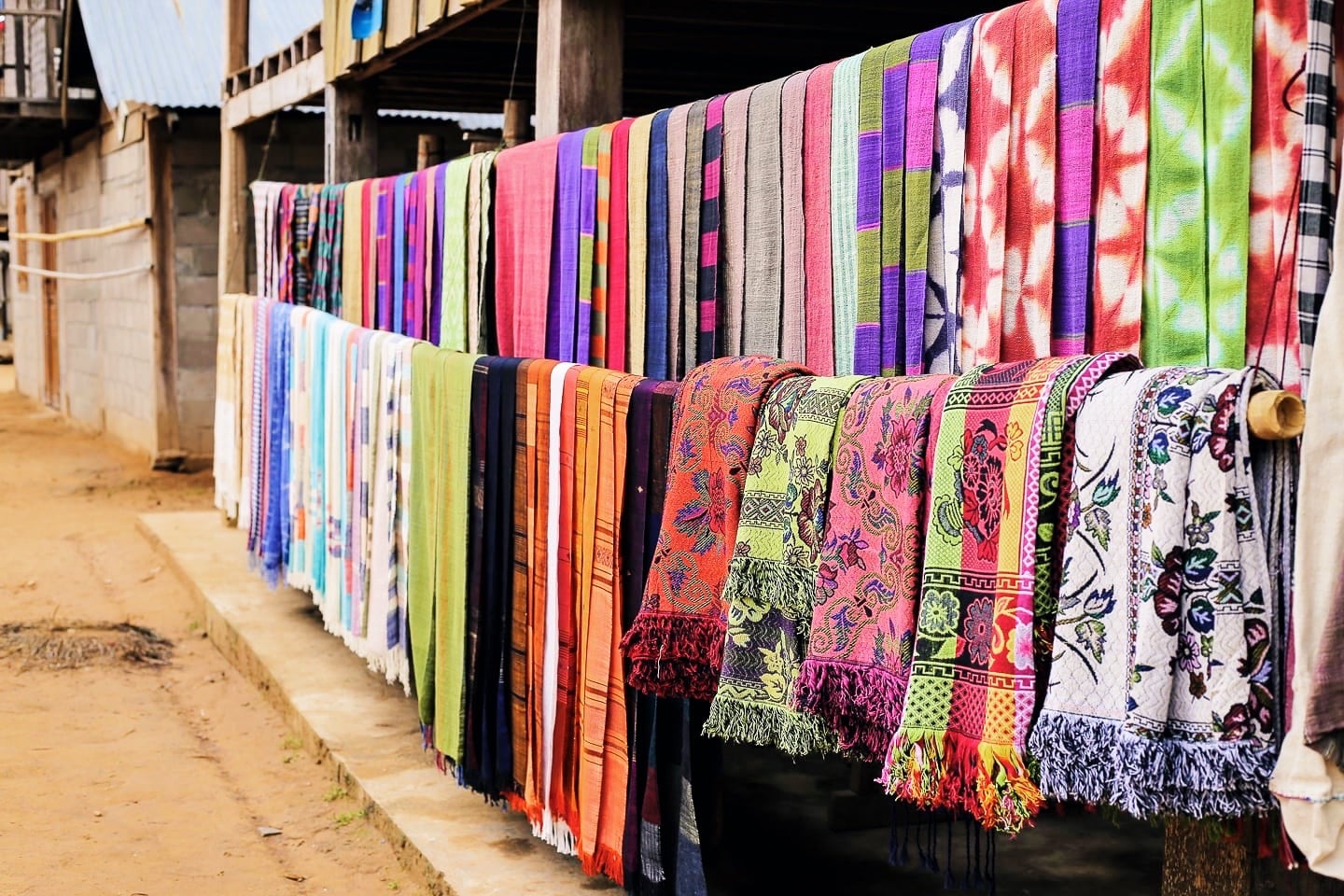 4) Artisan Crafts, Ethnic Diversity, and Rural Cultural Traditions
Rural life dominates Laos. If possible, get out of the urban and tourism centers and head to the countryside!
Expect to find communities practicing traditional methods of farming, fishing, weaving, and even Lao whiskey distilling.
In Northern Laos, expect to encounter communities comprised of ethnic minorities, such as the Hmong and Yao people, many of which still adhere to ancient cultural practices.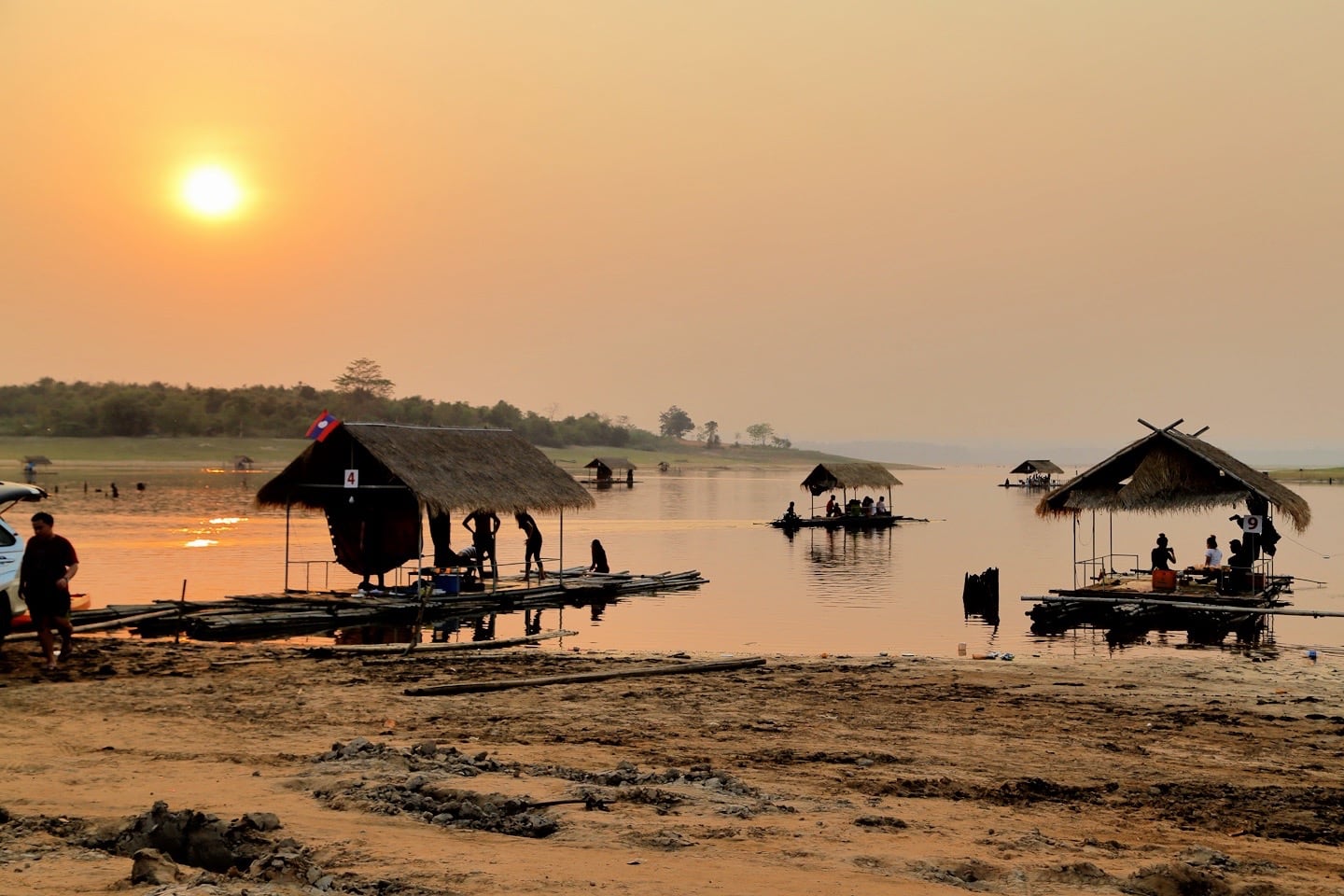 3) Floating Restaurants
Want to really get down with the locals on a Sunday afternoon? Head to the rivers and lakes in the dry season and you're bound to find floating restaurants!
In Tha Ngon, just thirty minutes north of the capital, board an empty covered barge, order your food, and wait for your boat driver to bring his longtail motor onboard and whisk you down the Nam Ngum.
For a more rural experience, head to Nam Ngum reservoir, or the Nam Houm reservoir (pictured above) near Lao Lake House.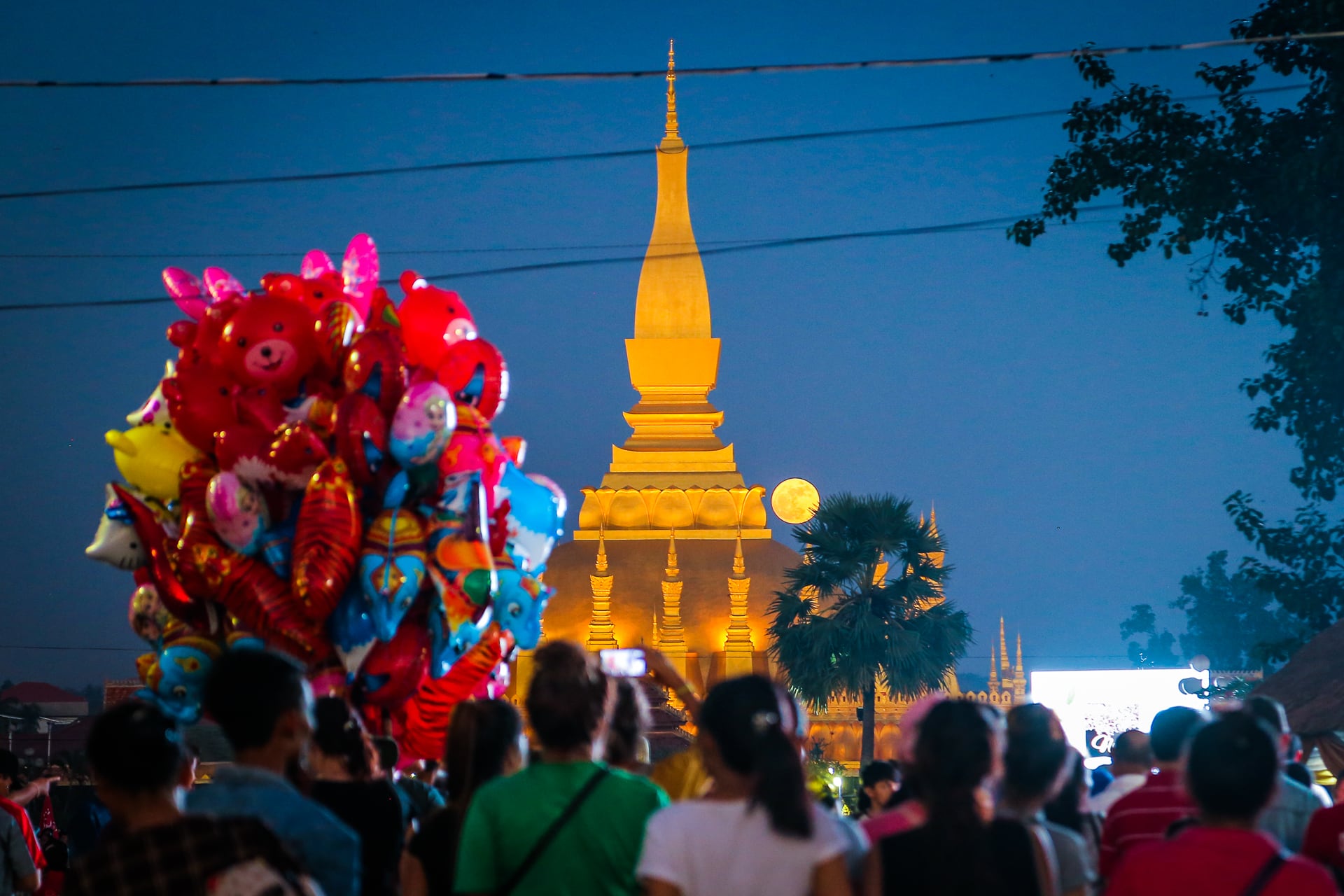 2) Unique and Lively Festivals
If Laotians know how to do one thing above all others, it's how to party. And party they do.
Festivals are one of the best reasons to visit Laos! Check out the biggest festivals of the year during your visit and see Laotian culture at its most lively.
April's Pi Mai (Lao New Year/ Water Festival) is the biggest party of the year, but That Luang Festival, Lunar New Year (Chinese/Vietnamese), and Boat Racing Festival also top the list.
It's worth noting that, with the exception of Chinese New Year, there is a large Buddhist religious component to these festivals, so be sure to follow the locals' lead on when its time for quiet contemplation, and when it's time to get down.
Trust me, there will be no mistaking which is which.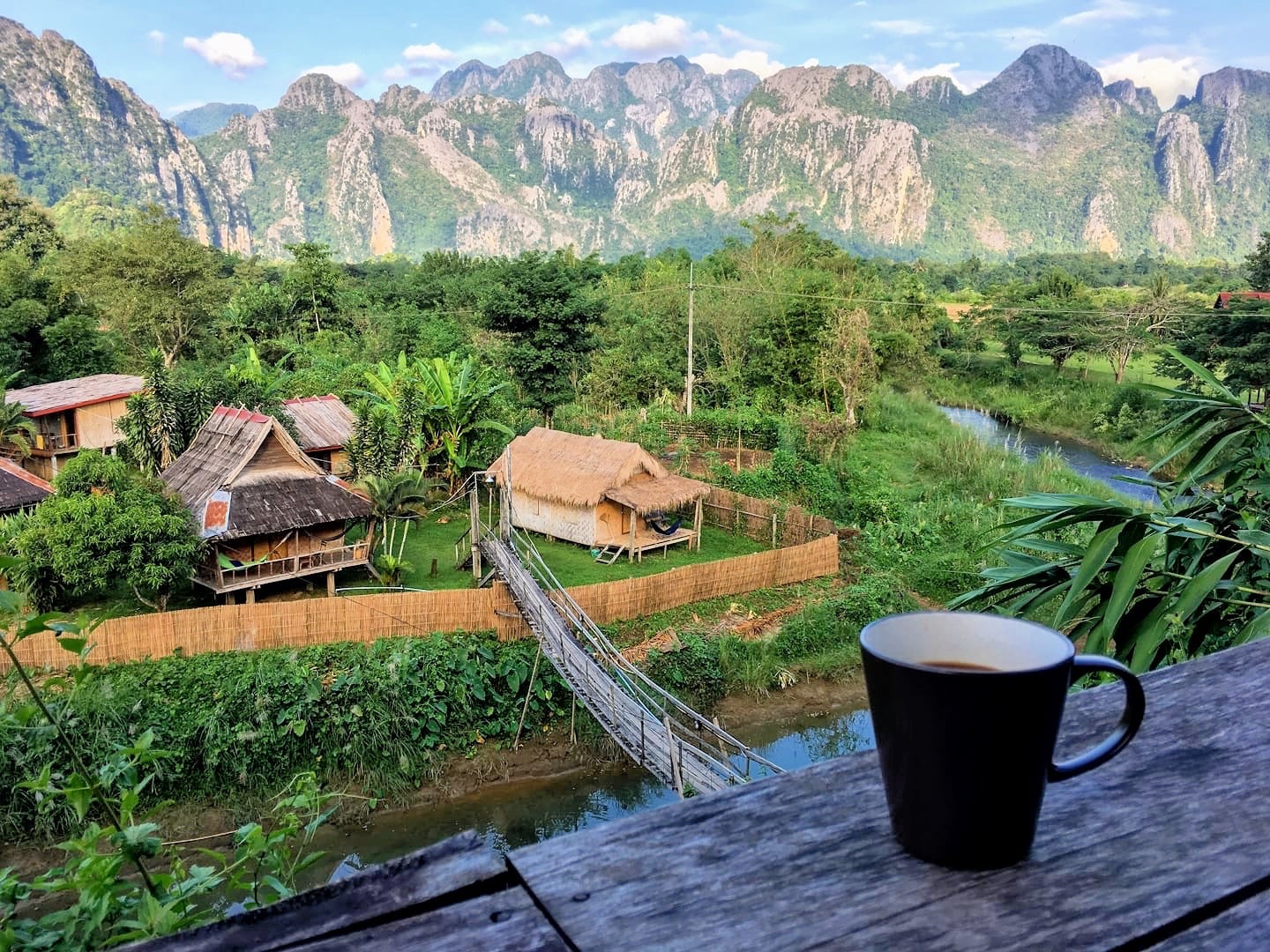 1) Maximum Chill
No further explanation needed.
---
And That's Our List of 36 Reasons to Visit Laos!
Have you spent time in Laos? Did you enjoy your visit? What are some of your top reasons to Visit Laos? Let us know in the comments below.
---