Long gone are the glory days of the Darjeeling Himalayan Railway (DHR), better known as the Darjeeling Toy Train — Yet, the little-steam-engine-that-could survives!
From New Jalpaiguri located just above sea level, the DHR Toy Train ascends 7,000 vertical feet (2,000m) to Darjeeling. The rail journey covers 55 miles (88km) of track, largely tracing historic Hill Cart Road.
For several years, much of the rail line was closed due to major landslides. In a surprising and exciting turn of events, however, full service connecting New Jalpaiguri with Darjeeling utilizing both historic diesel and "B-Class" steam locomotives resumed in 2015!
Don't be misled! There are multiple services operated by the Darjeeling Himalayan Railway that utilize what is commonly referred to as the "Toy Train". Some trains run seasonally, while other only run a short distance.
Read on for helpful tips for navigating it all and finding the service that best suits you and your itinerary! Plus, our trip report for an idea of what to expect.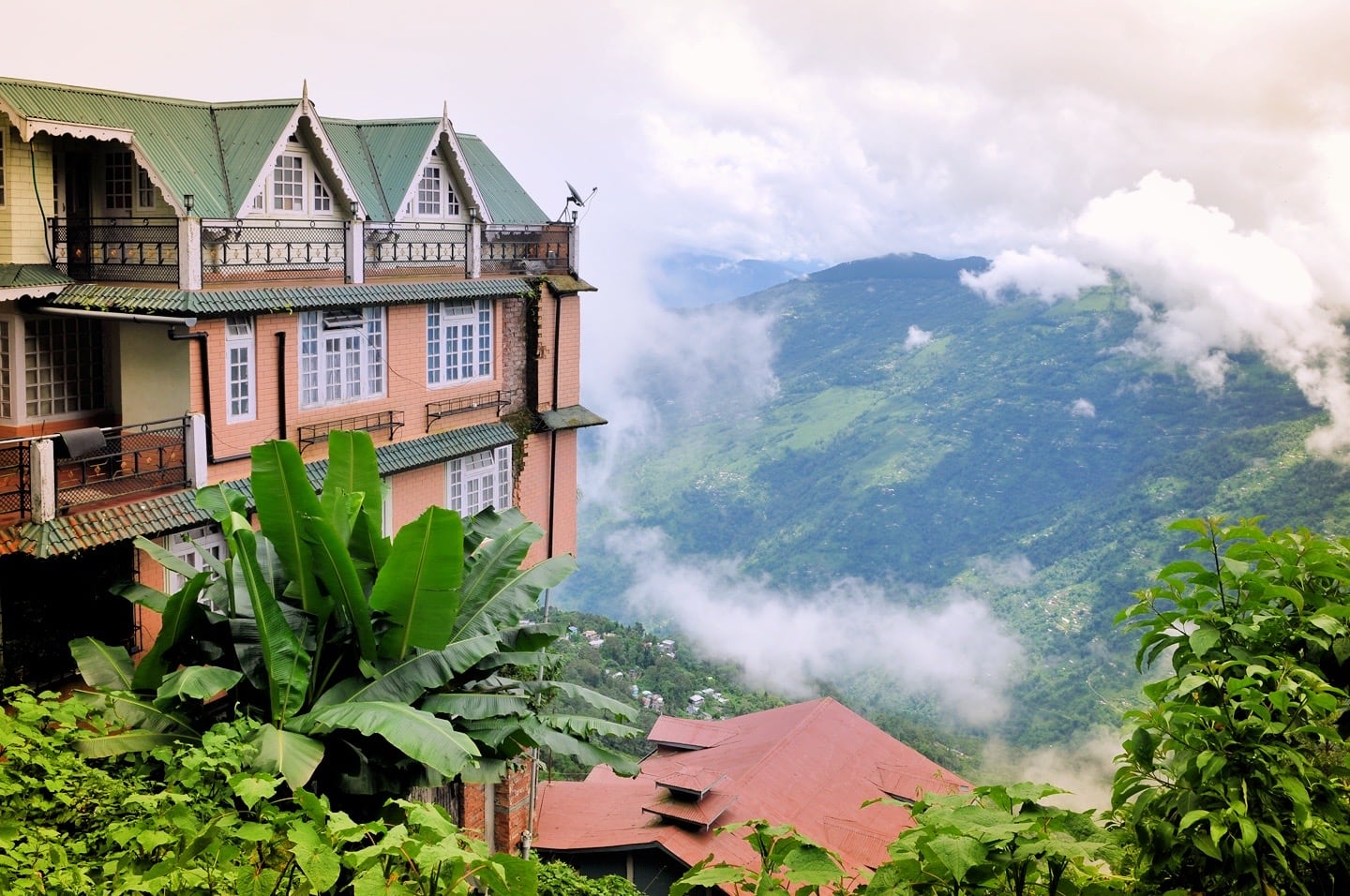 Planning an UNFORGETTABLE hill station getaway to Darjeeling? Don't Miss...
10 STUNNING & BEST Hotels in Darjeeling
Our ultimate guide to the VERY BEST hotels and resorts in and around Darjeeling. You won't want to leave!
How to Ride the Darjeeling Toy Train & What to Expect
DHR Toy Train Route Options
If you want to ride the Toy Train, currently there are three ways in which you can do so:
Regular DHR Toy Train service between New Jalpaiguri and Darjeeling, and Kurseong and Darjeeling;
Taking a shorter roundtrip Joy Ride from Darjeeling to Ghoom (this is what most visitors do);
Riding the Jungle Safari Holiday Train from Siliguri to Tindharia and back, via the Mahananda Wildlife Sanctuary.
If you're short on time or not keen on spending the better part of a day on a rickety old train, Joy Rides from Darjeeling are an excellent alternative.
For the equivalent of a few bucks, you can take this venerable UNESCO icon on an unforgettable two-hour roundtrip journey through some of India's most amazing Himalayan scenery. It's a bargain and an unmissable experience.
Lori and I are big fans of traveling by rail, and do so whenever possible. Unfortunately, our time in Darjeeling predated the resumption of daily service from/to New Jalpaiguri.
As you might imagine, we were initially a bit disappointed being made to settle on doing a Joy Ride to get our Toy Train fix.
While significantly shorter than the full meal deal, the journey was still an amazing, one-of-a-kind experience on a rare (and tiny!) steam locomotive, and a highlight of seven weeks in India.
Toy Train Considerations & Booking Tips
Regular DHR service from New Jalpaiguri to Darjeeling

runs daily in the high season only

. The return journey (Darjeeling to New Jalpaiguri) currently runs Tuesday, Thursday, and Saturday.
Regular DHR service is by

diesel locomotive

, not the classic steam locomotives that the Joy Rides use.
Currently, the entire 7-hour Regular DHR trip from New Jalpaiguri (First class)

costs a fraction

of the current cost of a First class Joy Ride ticket.
Although the Joy Ride is billed as a two-hour excursion, you'll want to allow plenty of extra time and flexibility (we recommend around six hours). If your scheduled train doesn't fill up, you'll likely be bumped to the next scheduled train.
Tickets for Regular DHR service can be booked in advance, but only online through the Indian Railways official booking site, or at stations with the computerized booking system (both of which are not exactly quick and easy).
Thankfully, e-tickets for the Toy Train Joy Ride can now be purchased much more easily.
Routes and schedules are subject to change at any time. Visit indianrail.gov.in for the latest.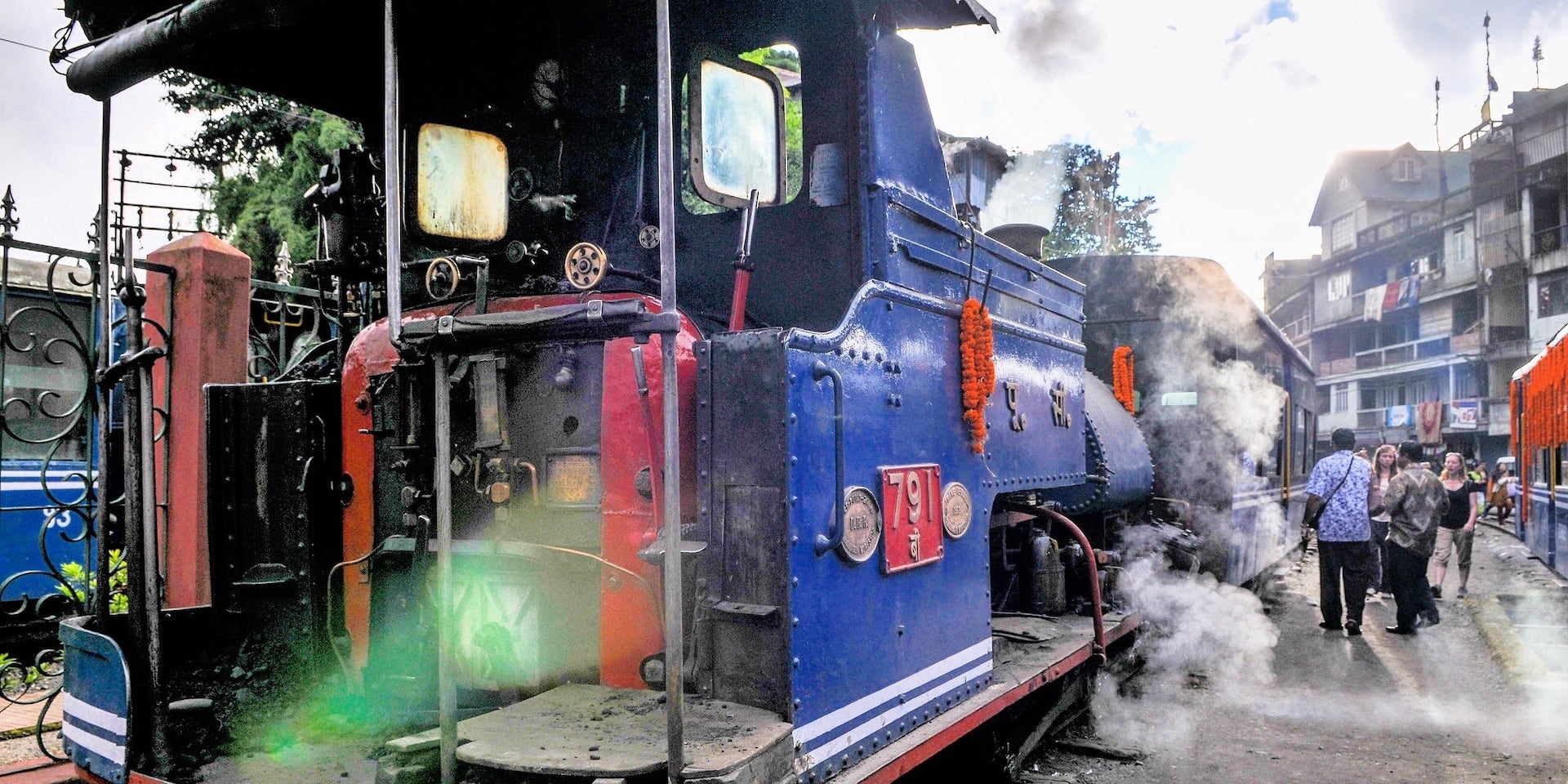 Darjeeling Toy Train History
Built between 1879 and 1881, the Darjeeling Himalayan Railway is a narrow-gauge rail line in the Indian state of West Bengal.
The railway utilizes 2-foot-wide (610mm) narrow gauge track, which is nearly a third of the size of the 5'6″ (1,676 mm) track used throughout most of India.
The line was originally constructed as a way to ferry British aristocrats and goods from the sweltering lowlands to the substantially cooler hill station of Darjeeling in the Himalayan foothills.
In later years, it became a key lifeline for getting tea from high elevations to the rest of the world.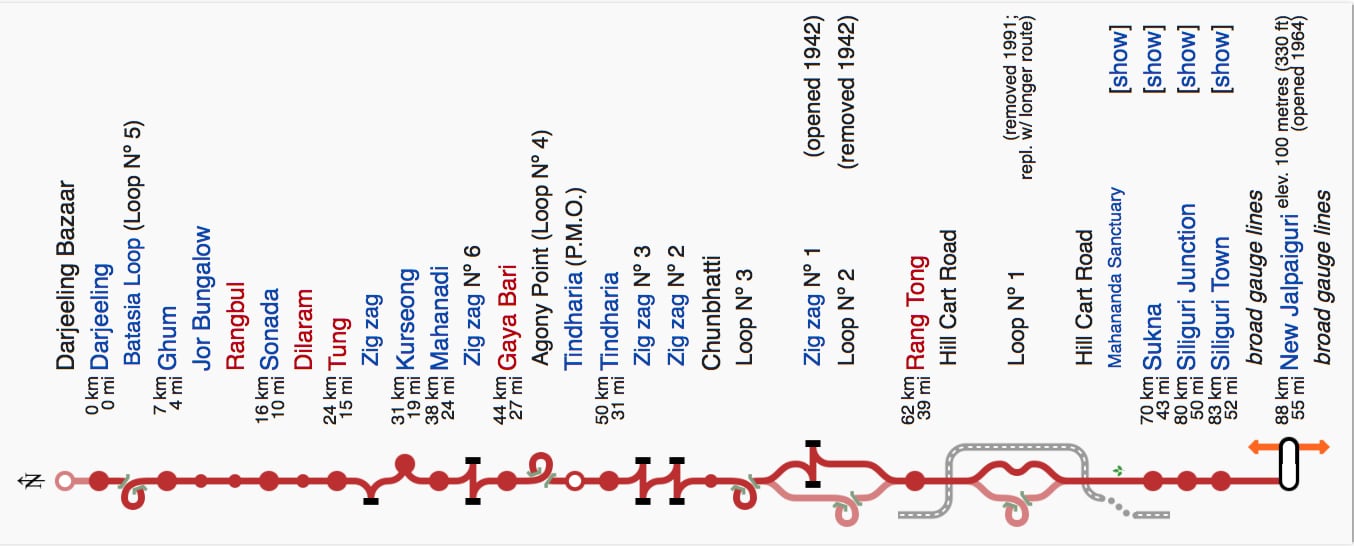 The Darjeeling Himalayan Railway follows the old Hill Cart Road up the mountain. Much of the track lies on the side of the narrow highway, while other portions actually cross the highway.
Due to the steep mountain terrain, the DHR utilizes several loops and Z-Reverses (or zig-zags), as you can see in the above map.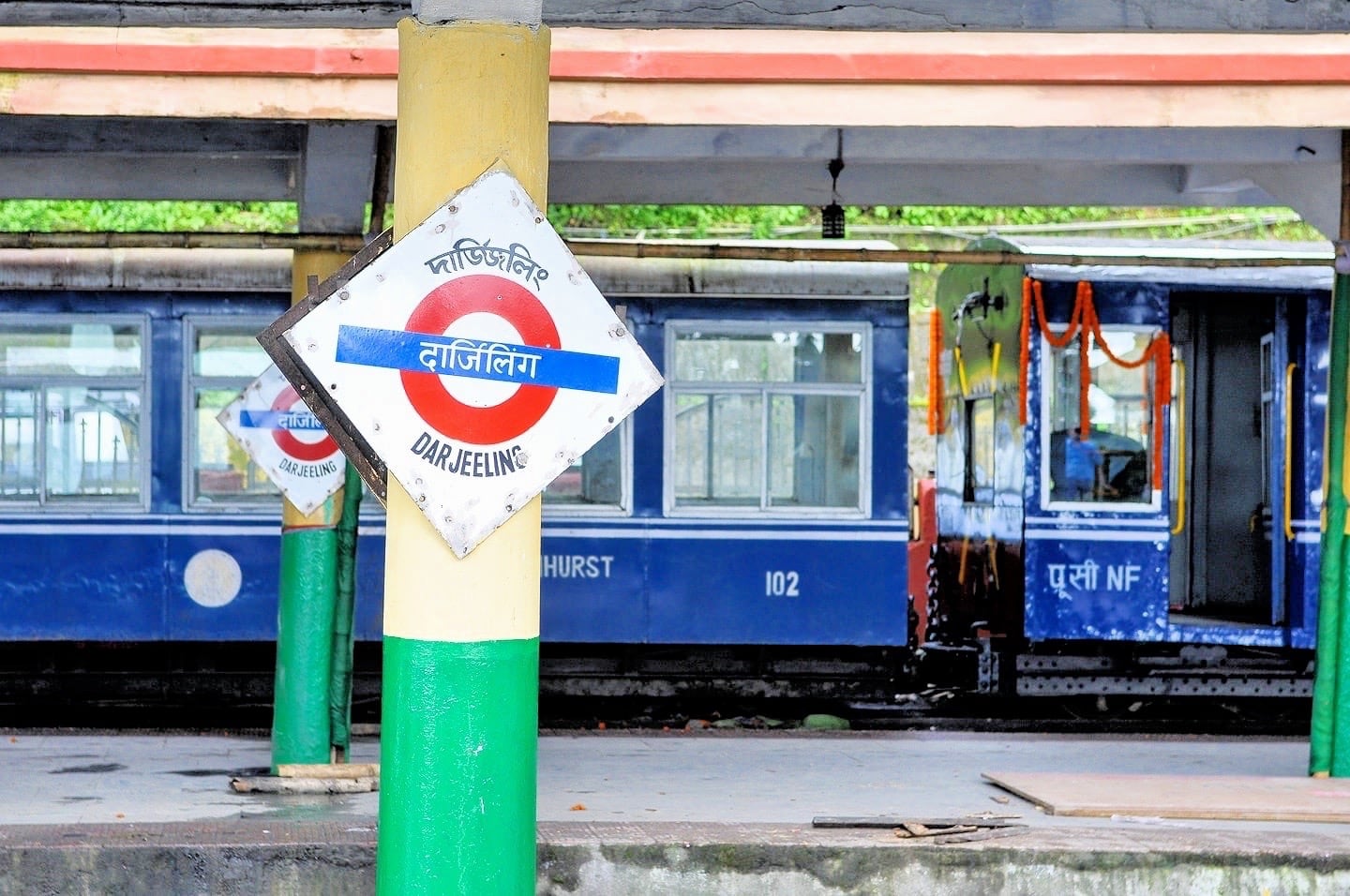 Our DHR "Joy Ride" Journey
Frustrations at the Ticket Office
When we rode the Toy Train, there were only four Joy Rides per day, and only three were using the historic B-Class steam locomotive. We heard that tickets could sell out fast, so we made sure to purchase ours as soon as we arrived in Darjeeling.
At the station, we were informed by the ticket office clerk that purchasing tickets in advance for the Darjeeling Toy Train was not possible and told to come back on the morning of our intended journey.
The next day, we arrived promptly at opening time, but had to wait for a good long while before anybody arrived.
The more time we spent in India, the more we came to realize that these sorts of little annoyances are very much the norm rather than the exception.
We also came to realize that things in India have a strange way of working themselves out, and worrying or making a fuss does little to help the situation.
(Update 2021 ▸ Obviously, it would have saved us a ton of hassle and frustration had we been able to book online in advance at the time. Fortunately, now you can.)
In the end, we managed to secure our choice train with minimal fuss (and with only a handful of other passengers joining us).
We watched in amazement as the tiny steam locomotive chugged slowly up to the rolling stock, then boarded one of the miniature rail cars and held on as it jerked and swayed its way out of town.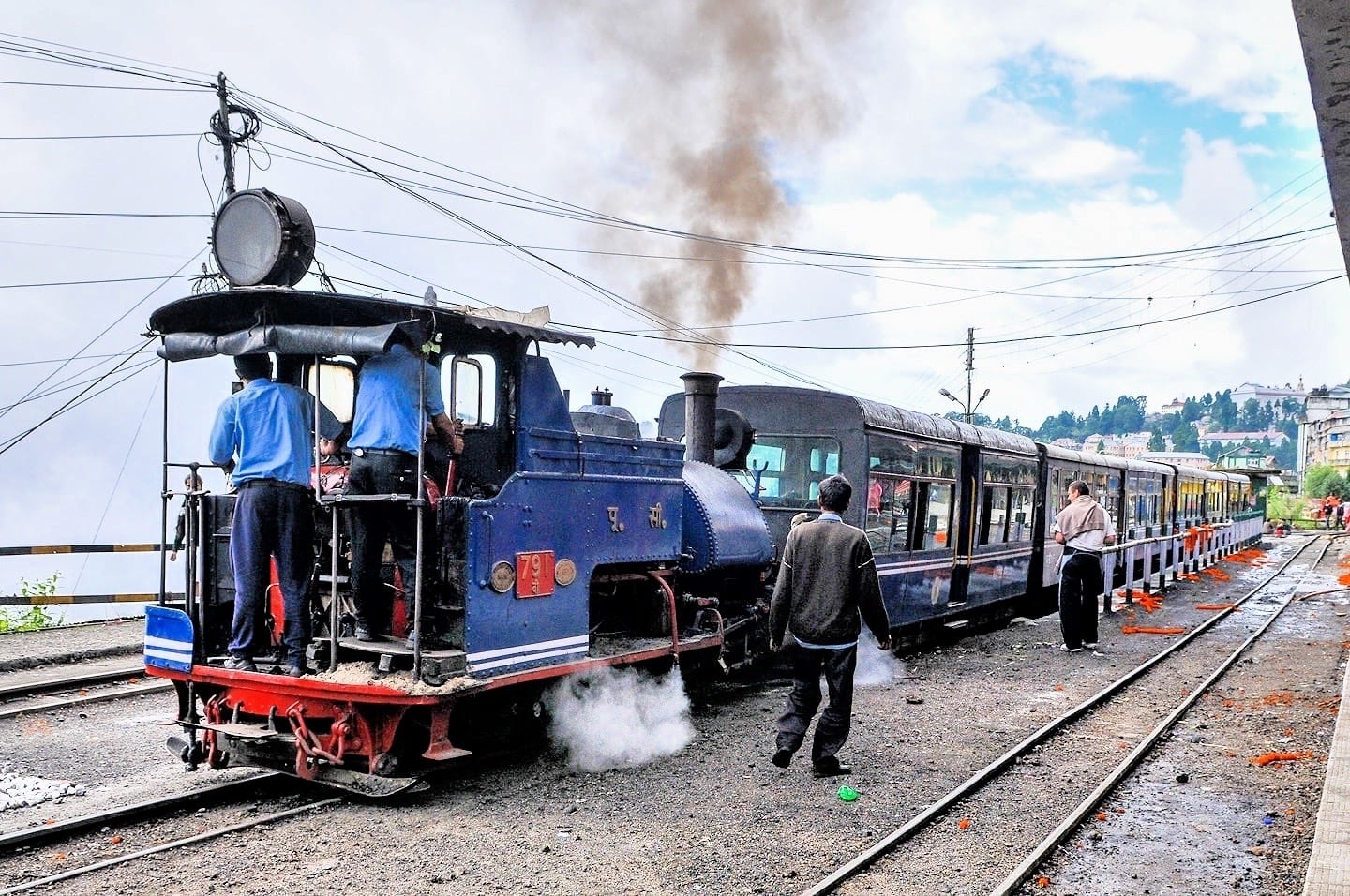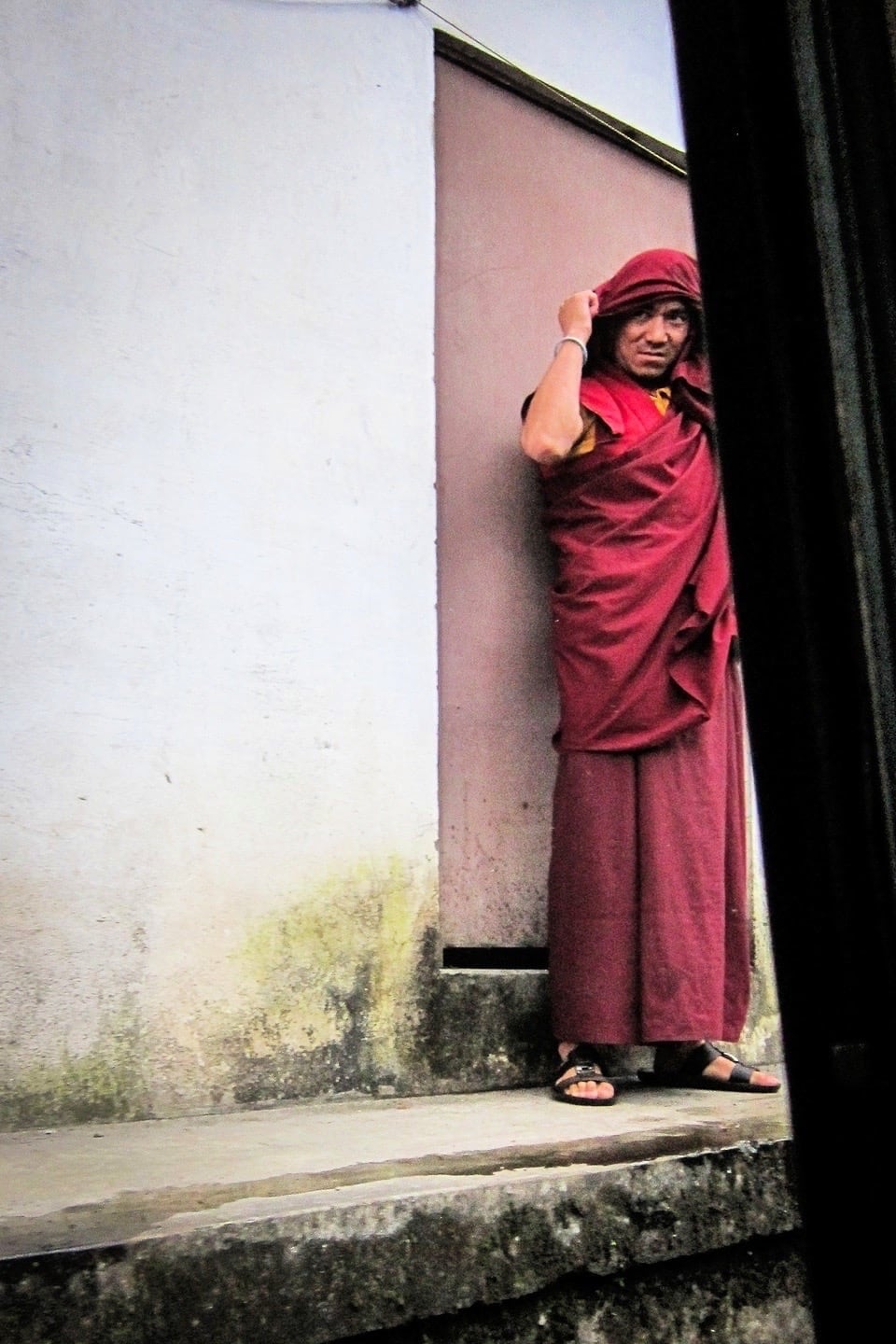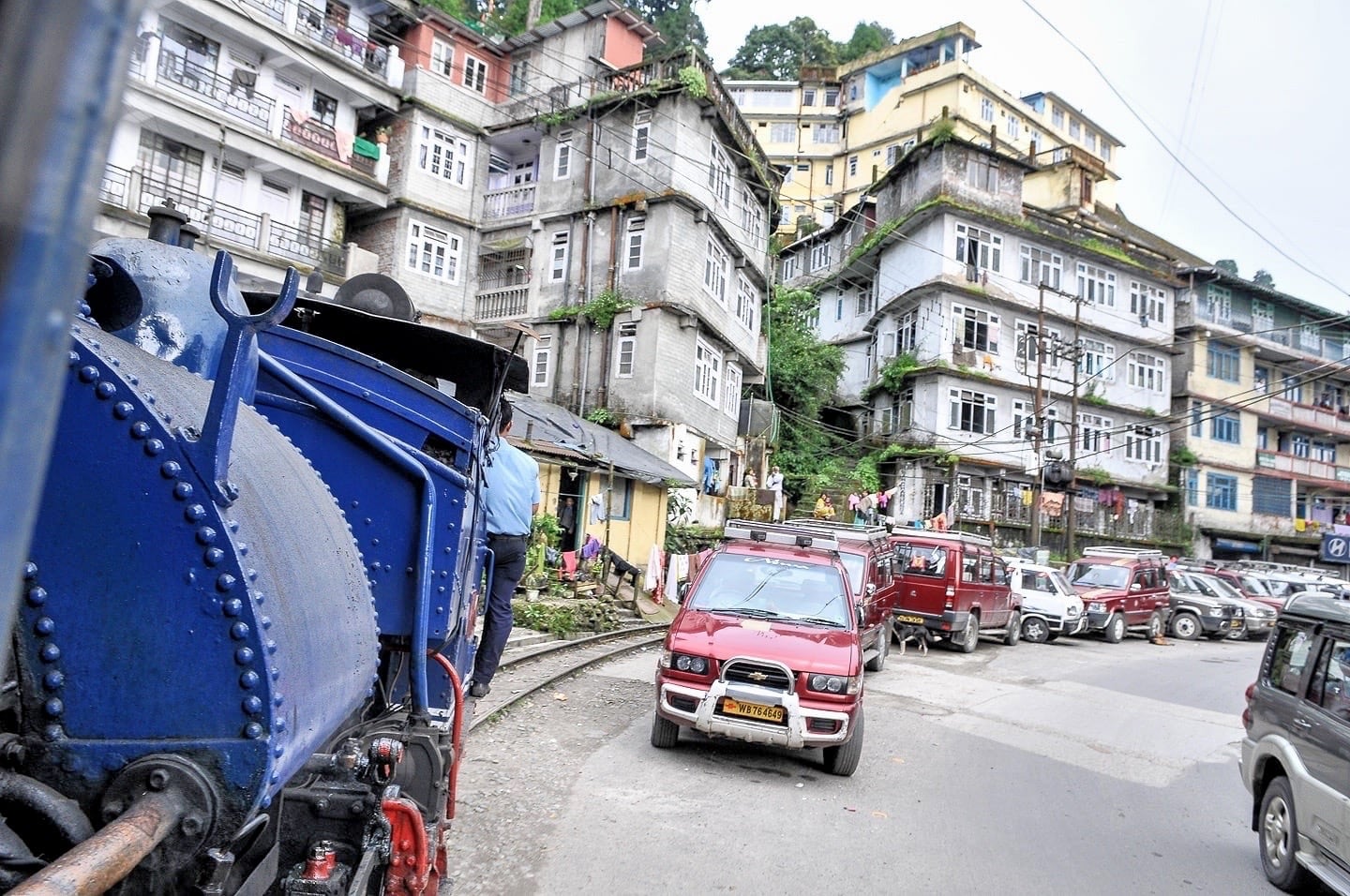 Maintenance (and Water Refill) Stops
One thing along the journey that surprised us was the amount of maintenance these old steam engines require over the course of even a two-hour journey!
Our train clunked along at a steady pace, resting often for conductor and engineer to adjust a bolt here, oil a widget there, and even refill the boiler.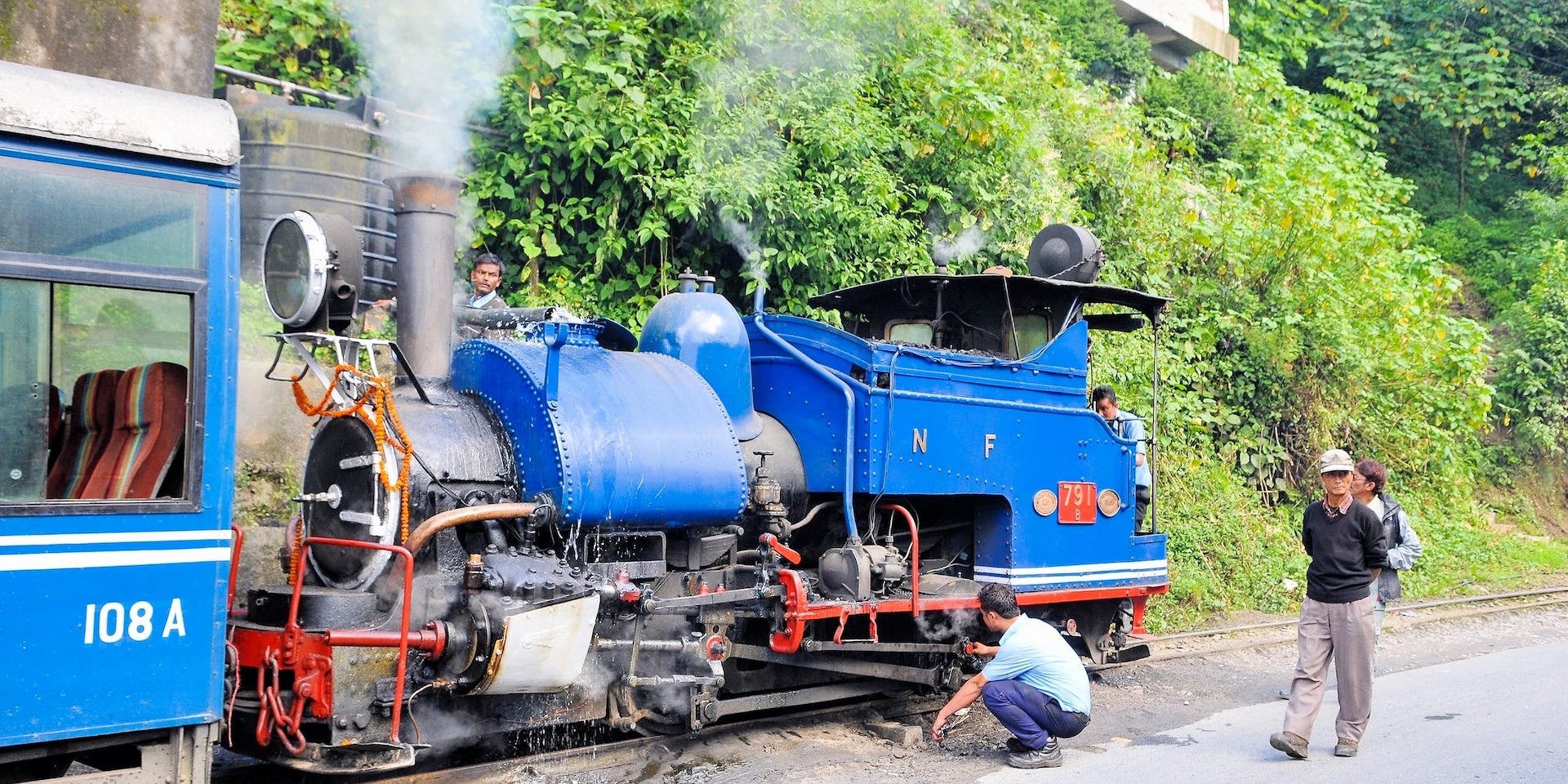 To be honest, I've never given much thought to how much water it actually takes to power a steam locomotive, but it appears to take an incredible amount to power this little guy!
We refilled on the way out and again on the way back on the 8-mile roundtrip journey, taking about five minutes to fill each way.
The refill station was nothing more than a pipe from a water holding tank about halfway between the two stations.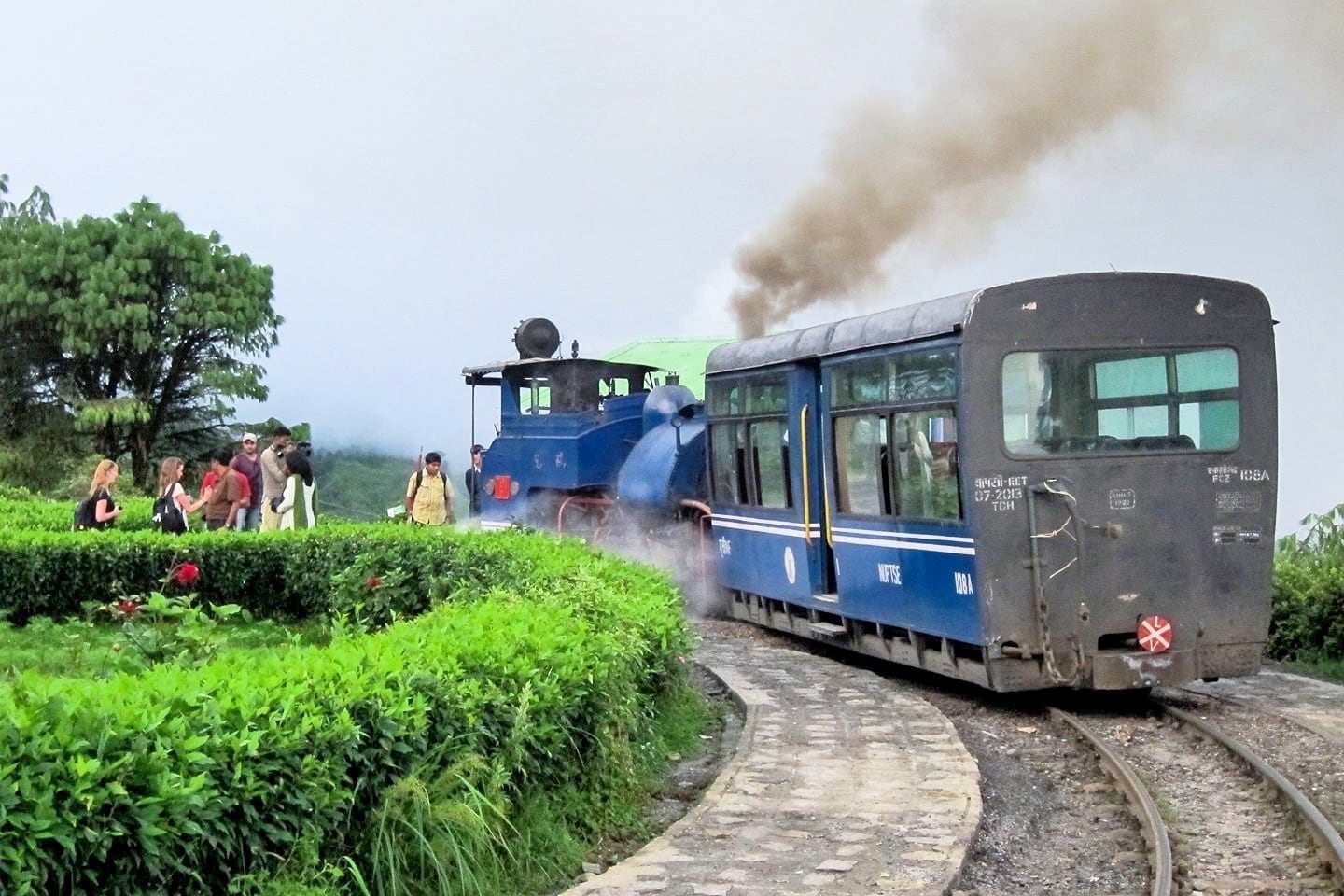 Batasia Loop
A short while after refilling, we stopped again on what is known as Batasia Loop—the single, solitary track loop on the Ghum-Darjeeling stretch.
We hear that on a clear day this point offers jaw-dropping views of the Himalaya, including a rare peak at Mount Everest.
But today, we were treated to dense fog.
At 7,000 feet in the rainy season in India, we knew it was highly unlikely that we would see the mountains (but one can hope…).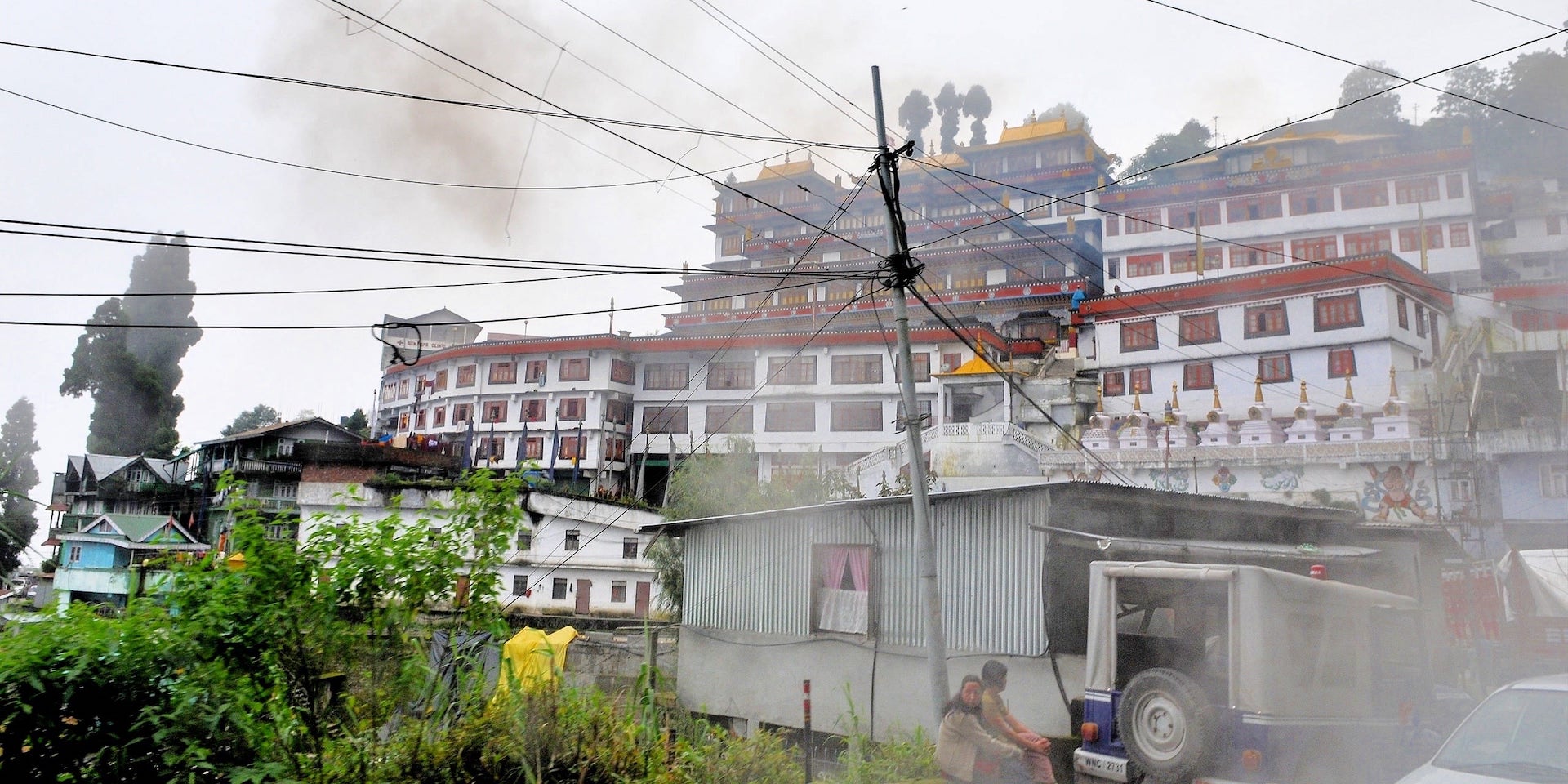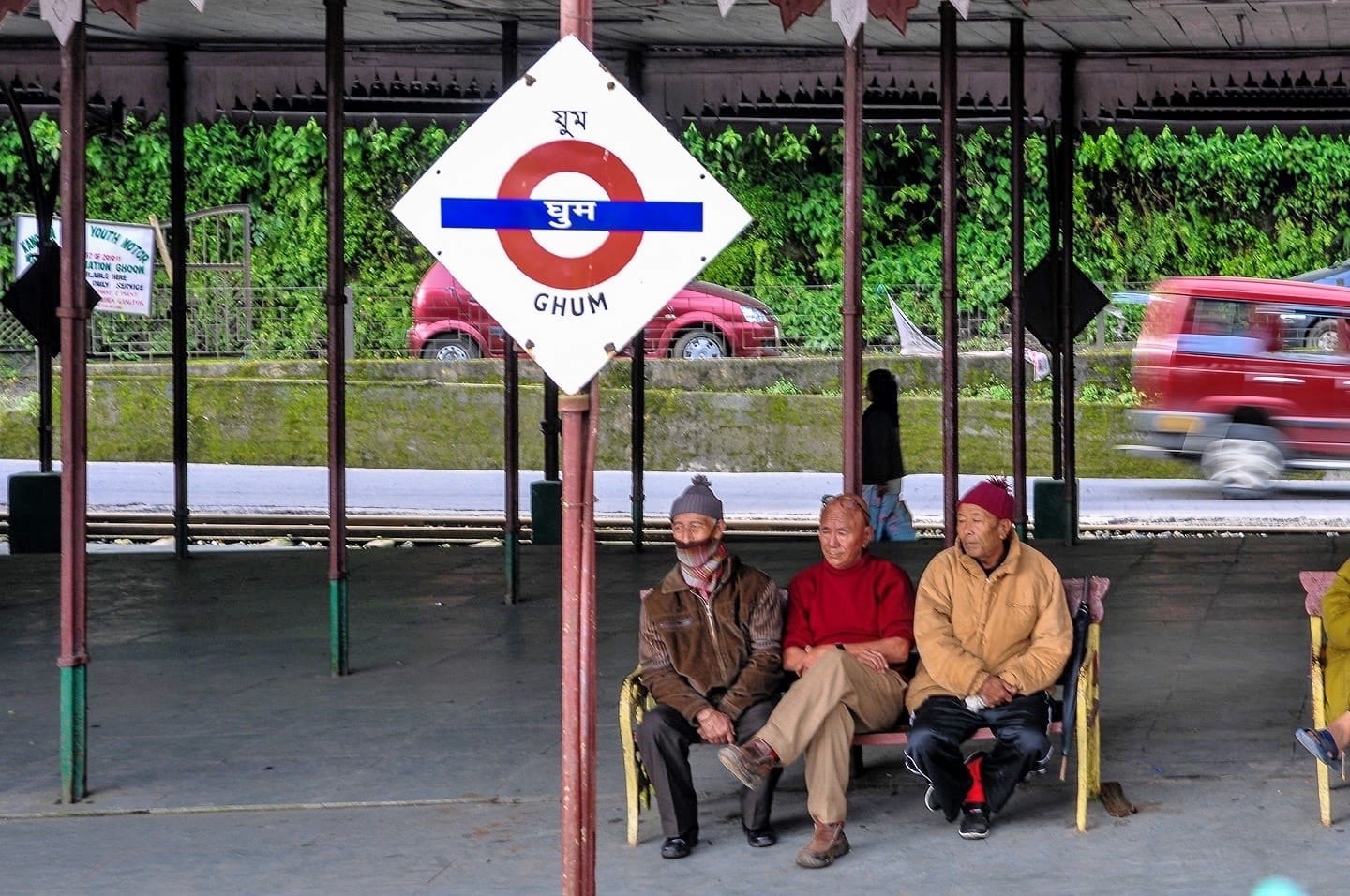 Rest Break in Ghum
About 40 minutes after our departure from Darjeeling station, we arrived at our turn-around point: Ghum.
The 30 minute rest (which, let's be honest, is more for the locomotive, itself, than the crew or passengers) allowed us a bit of time to stretch our legs and walk around the quirky old station before starting our return journey to Darjeeling.
There is a small, yet informative museum on the Darjeeling Himalayan Railway conveniently located at the Ghum station, which is worth exploring.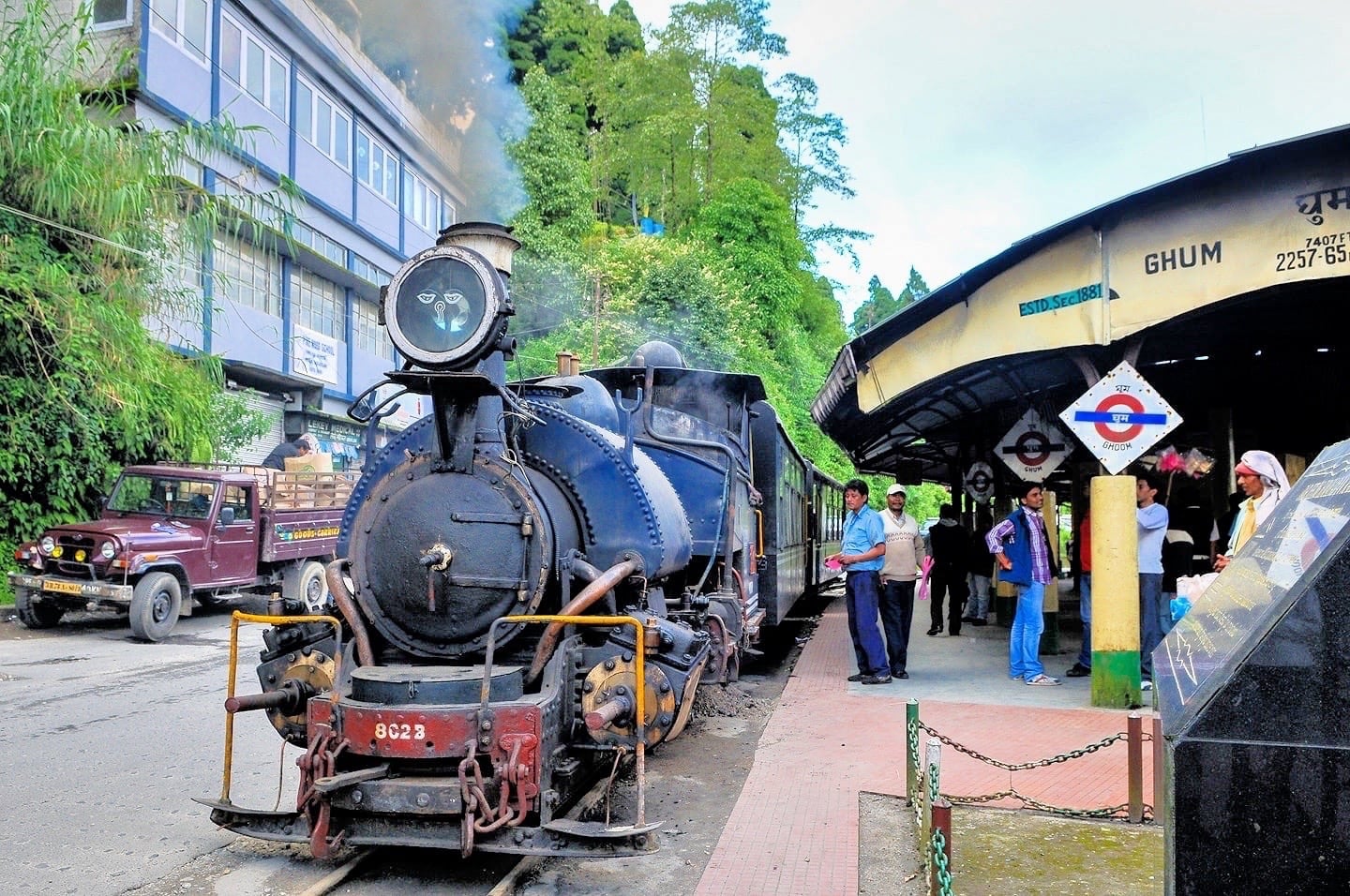 The Return Journey to Darjeeling
Upon departure, we caught a glimpse of one of a larger B-Class steam locomotive rolling into the station.
There are a couple of different steam trains that do the Darjeeling Toy Train "Joy Ride" route between Darjeeling and Ghum.
It appears we were fortunate to get the shinier and more diminuitive toy train of the two.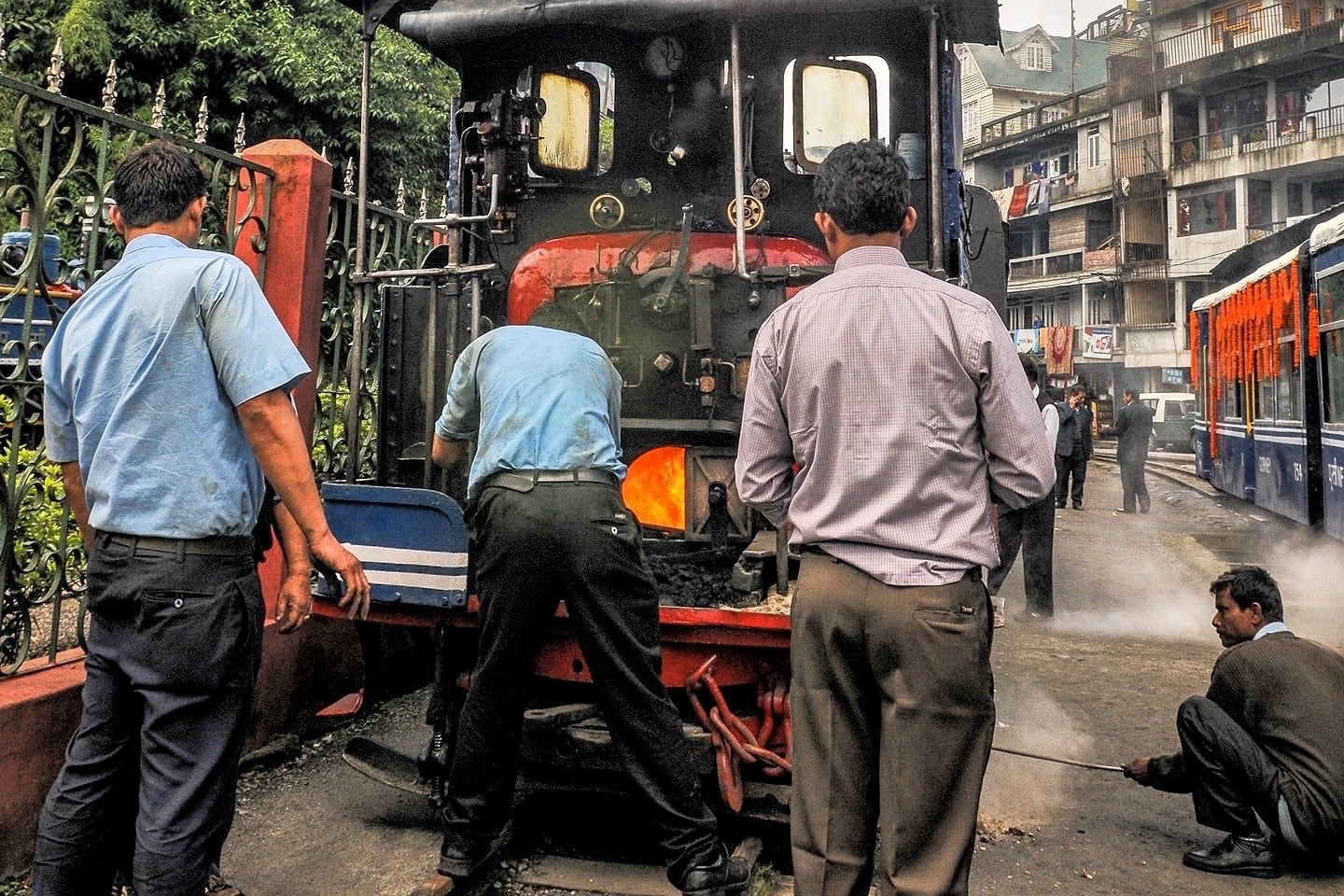 On our initial journey out of Darjeeling, the engine pulled our passenger car out of the station facing backwards (toward the passenger cars).
On the return trip from Ghum, the engine faced the proper direction.
When we arrived in Ghum, the engine disconnected itself and left us momentarily, circling around the entire station, and ultimately coming up around front and attaching itself in the proper orientation.
I have my theories as to why they do this, but given we're in India—the land that frequently seems to defy simple logic—I would be surprised if any of those theories are actually correct.
Yes, I could have just asked the engineer, but perhaps I was too terrified to know the truth.
Long live the Toy Train!
Check out our other helpful articles for planning a trip to Darjeeling: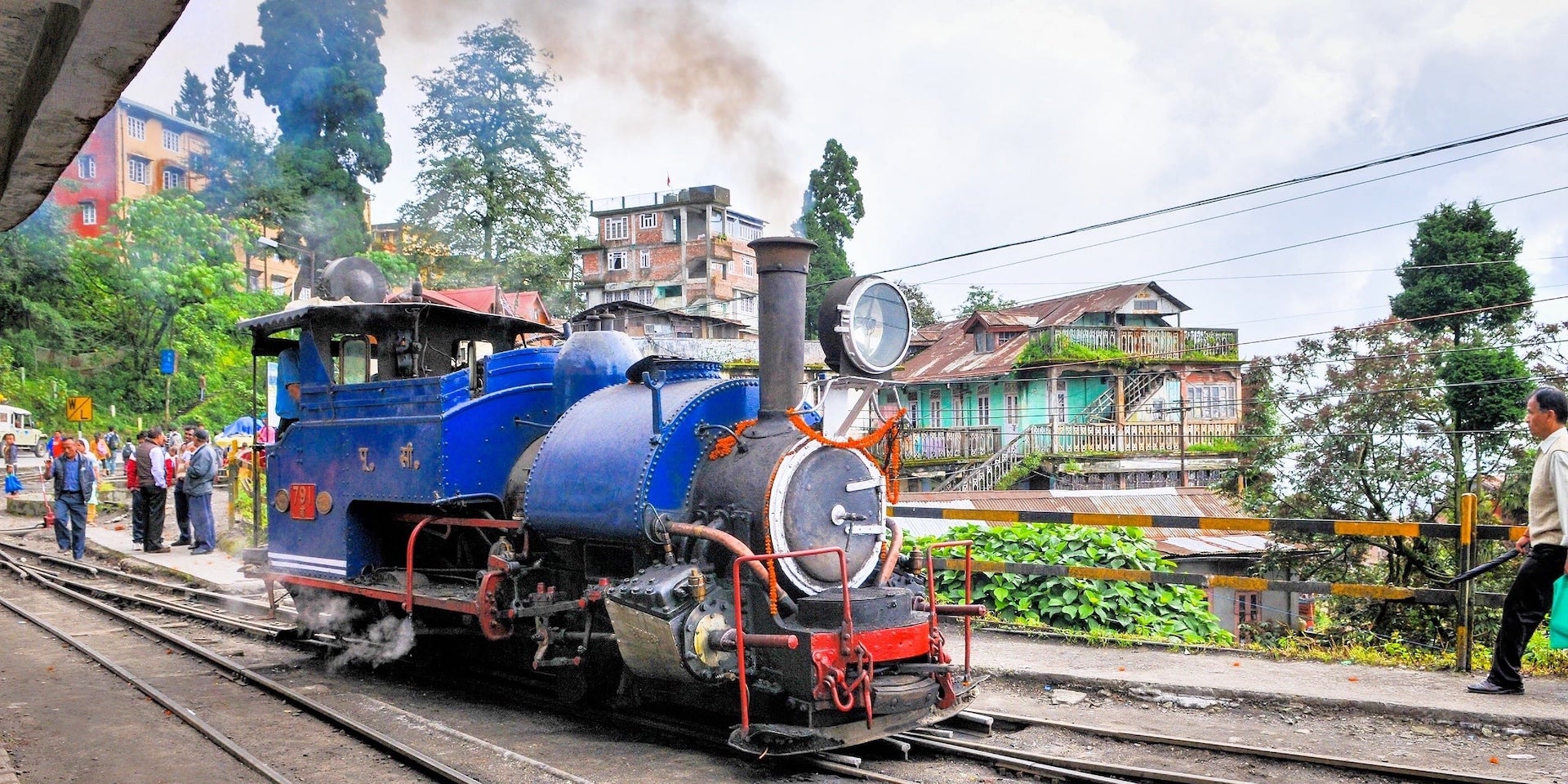 Have You Taken the Toy Train on the Darjeeling Himalayan Railway?
Tell us about your own experience in the comments below!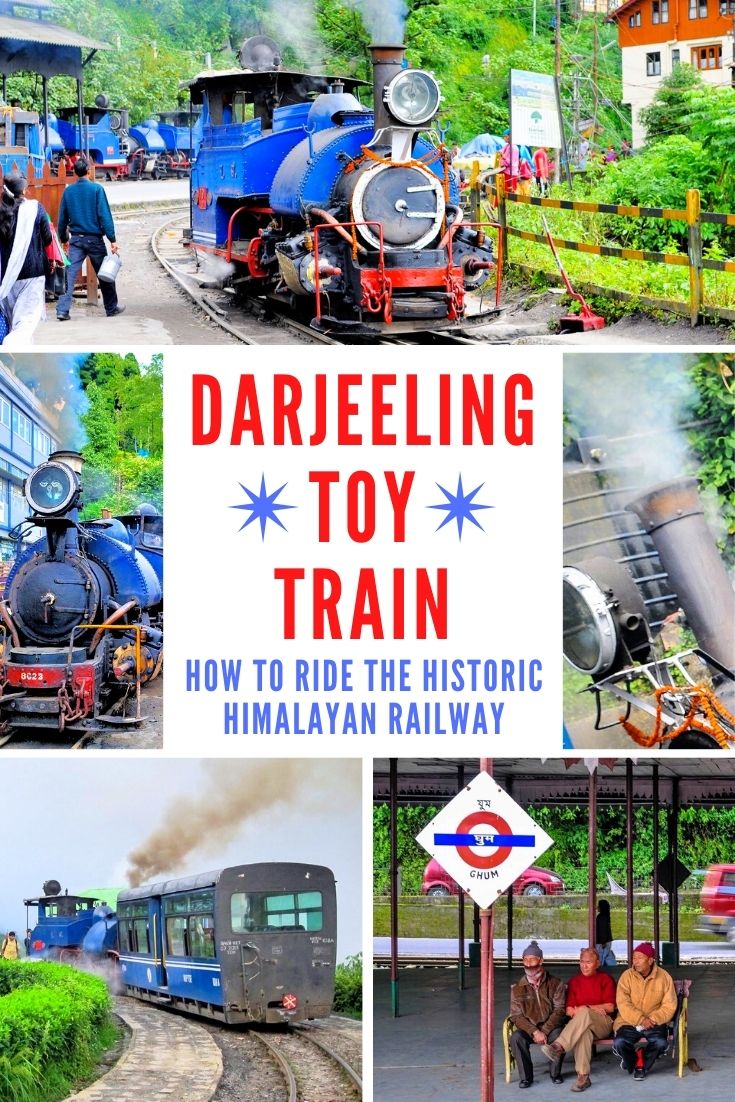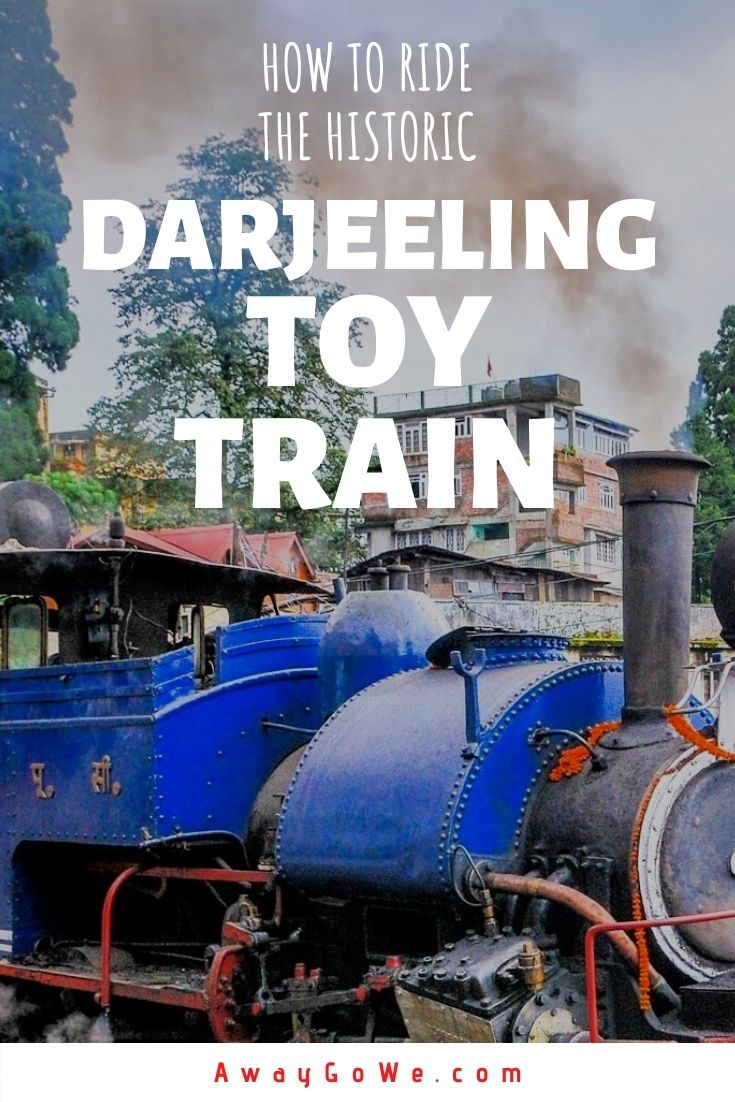 I've been a blogger and travel writer since 2010, covering everything from luxury hotels to hidden destinations and travel gear. Originally from Oregon, I've spent the majority of the past 20 years living outside of the U.S., in Mexico, the Caribbean, Southeast Asia, Africa, and Europe. I received a BA in Communications (Journalism) from Boston College, and an MA in International Development Studies from the George Washington University. I'm passionate about exploration and discovery, and providing independent, thoroughly-researched, ad-free advice for travelers.