Why visit Tai O fishing village? Simply put, there's no other place quite like it, in Hong Kong or anywhere else.
Sure, there's enough to see and do in central Hong Kong to fill a lifetime. But if you're looking to get away from the frenetic pace of the City for something completely different, there are few better ways than a day trip to Lantau Island and Tai O.
Mere miles from central Hong Kong, the stilted fishing village of Tai O appears unmoved by global financial markets, 100-story high-rises, and Michelin-rated restaurants — but for how long is anybody's guess.
Tai O is easy to get to and, perhaps best of all, can effortlessly be tied into visiting other points of interest on Lantau island, on your own or on a tour, including a visit to the world-famous Tian Tan Big Buddha.
Even so, there's lots to do in and around Tai O, itself, and you may want to consider staying a few nights on the island if you've got some extra time and flexibility in your trip.
No doubt, central Hong Kong is an amazing place full of endless possibilities of things to see and do. But we were so glad we ventured out of the downtown core, as our time exploring the timeless fishing village of Tai O became one of the enduring highlights of our trip.
Here are our top recommendations for things to do in Tai O fishing village for visitors.
DON'T MISS our detailed visitor guide with helpful tips on where to stay in the village and farther afield, best way to get there, when to visit, and much more ** following ** the list!
▸ Looking for travel medical insurance? SafetyWing offers low-cost overseas medical coverage tailored to international travelers.
We're reader supported and may earn a commission from affiliate links on our site at no cost to you.
9 Unforgettable Experiences in Hong Kong's Tai O Fishing Village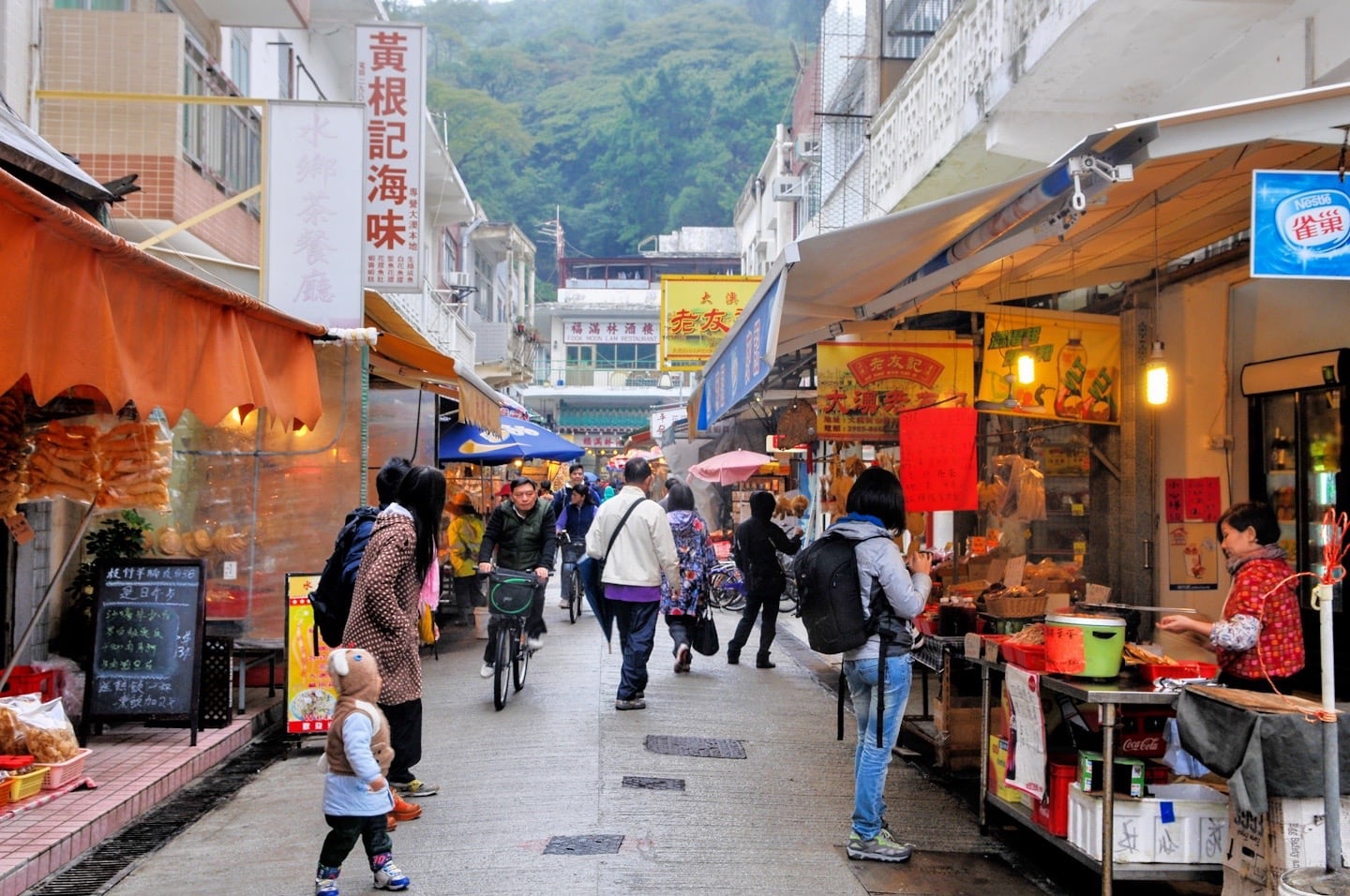 1) Explore Tai O Market Street
Despite its small size, the village supports a fair-sized market rivaling those in much larger towns we've visited.
Tai O Market Street is a treasure trove of local foods, ceremony and temple paraphernalia, and pretty much any product you can make with seafood, including jewelry and a variety of pastes.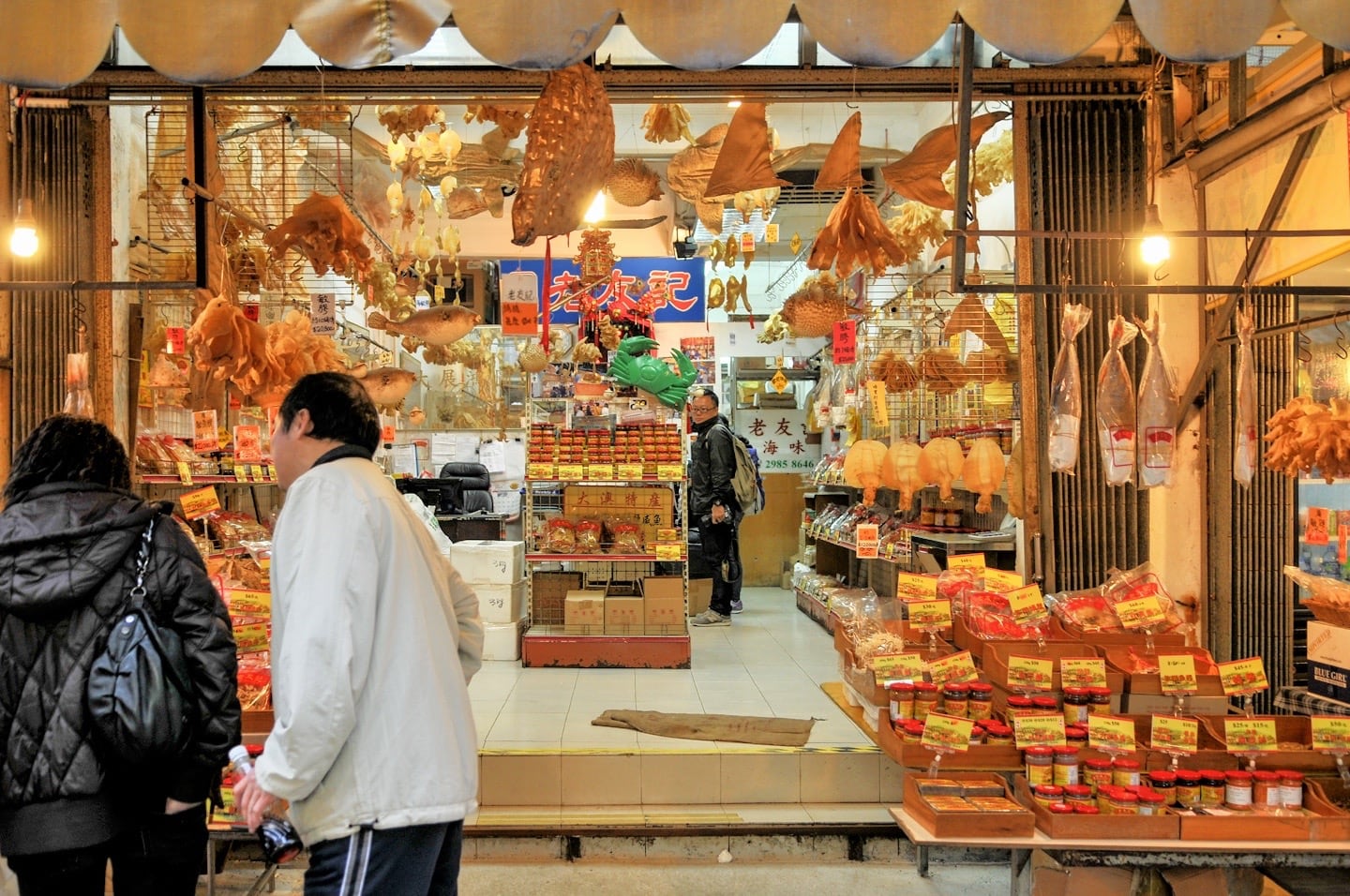 You really can get almost anything in this market it seems, including…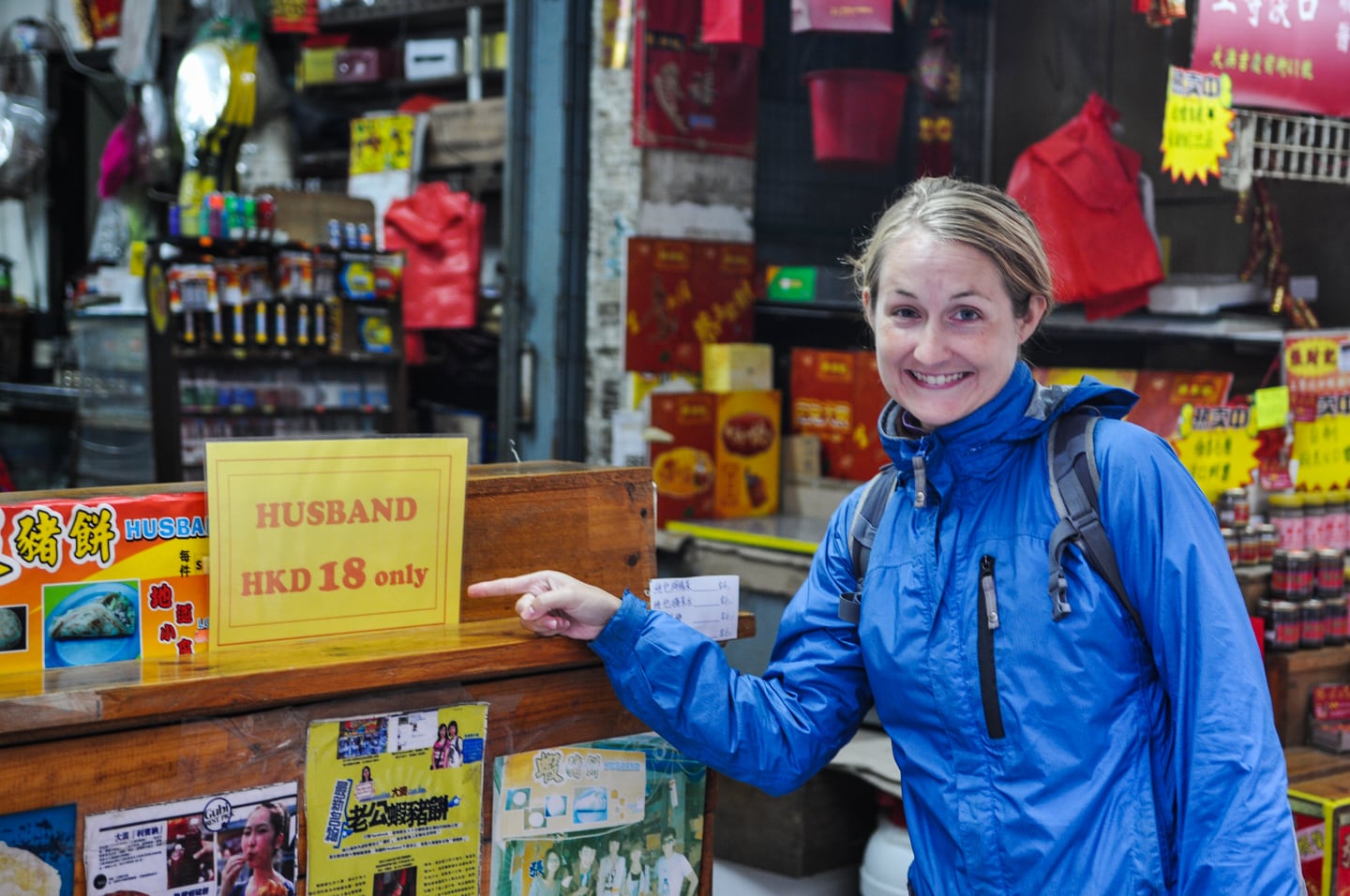 Only HK$18! (about two bucks) Good thing we were already married by this point or else I'd have some serious competition.
All joking aside, a Tai O Husband is actually a tasty shrimp/pork pizza roll. Still, stiff competition, I'd say.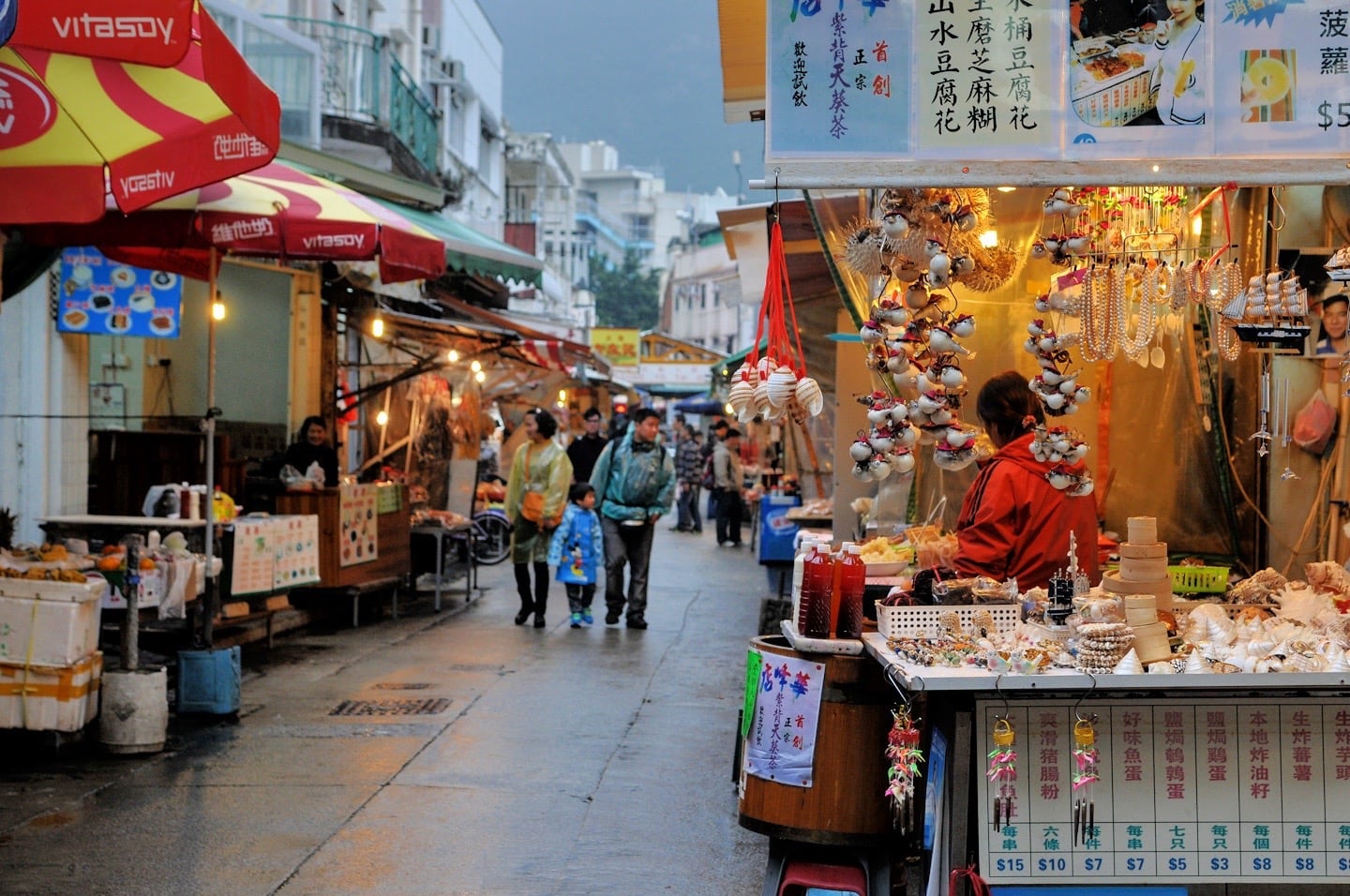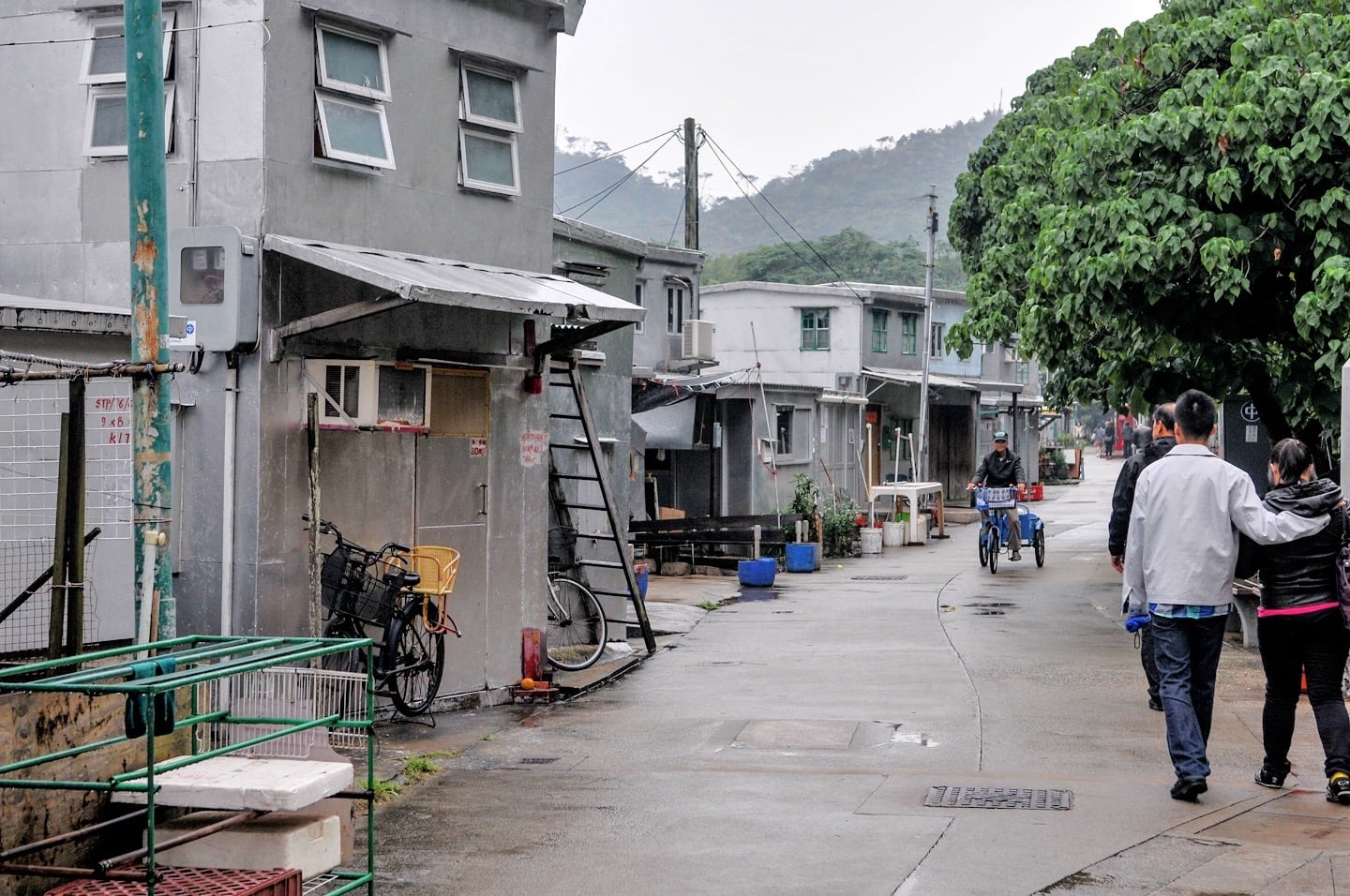 2) Marvel at Tai O's Unique Metal Houses
Before arriving, we knew that Tai O was a stilted village, but we didn't expect to encounter structures quite like these.
Apparently, the entire town was gutted by a massive fire in 2000. I suspect these newer looking metal structures have some link to that event.
There is an entire section of the village that is characterized by these shiny homes of every conceivable shape and size, and it's interesting to see what residents come up when limited only by their imagination and metal sheets on hand, rather than those pesky building codes and ordinances.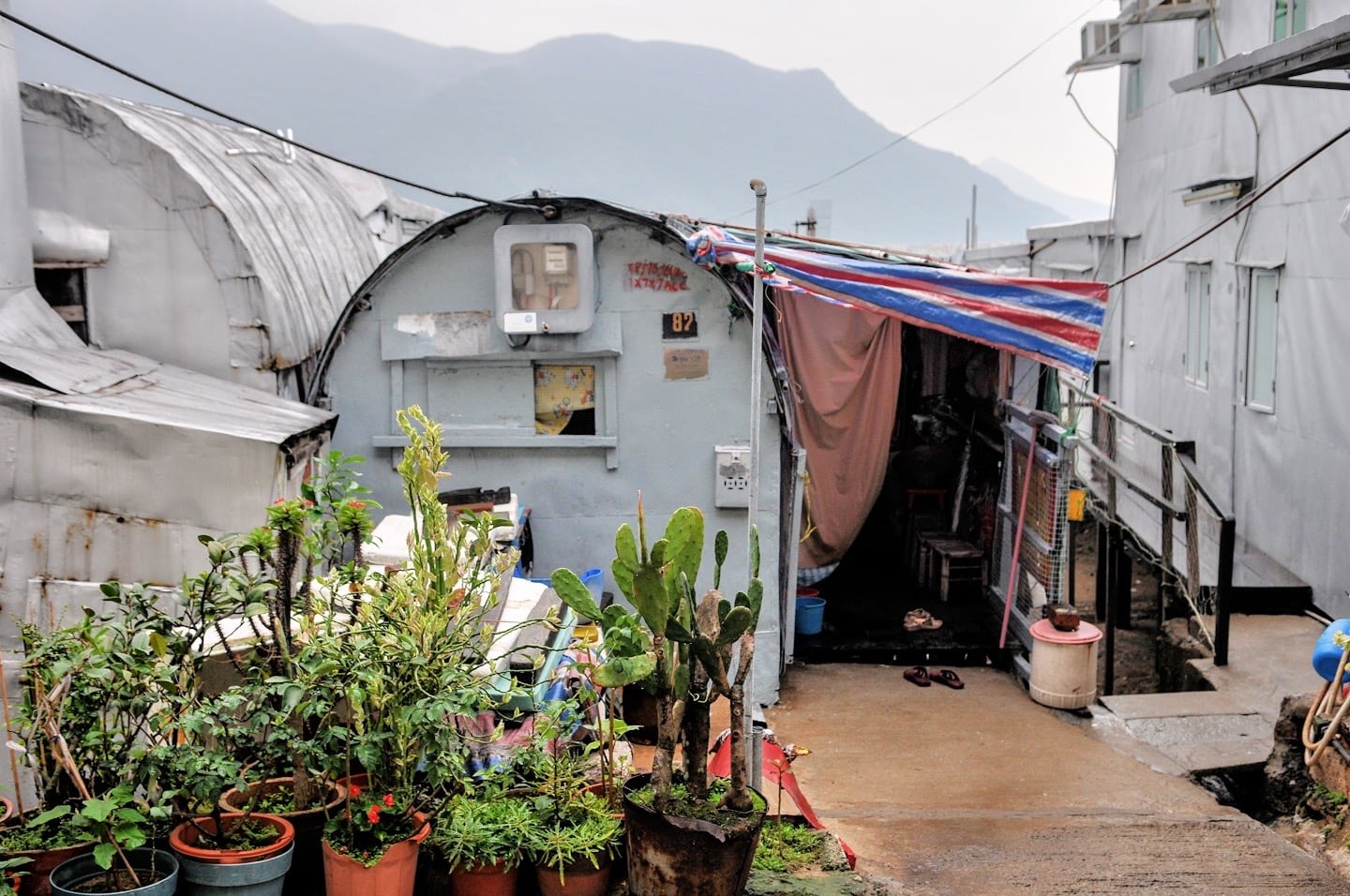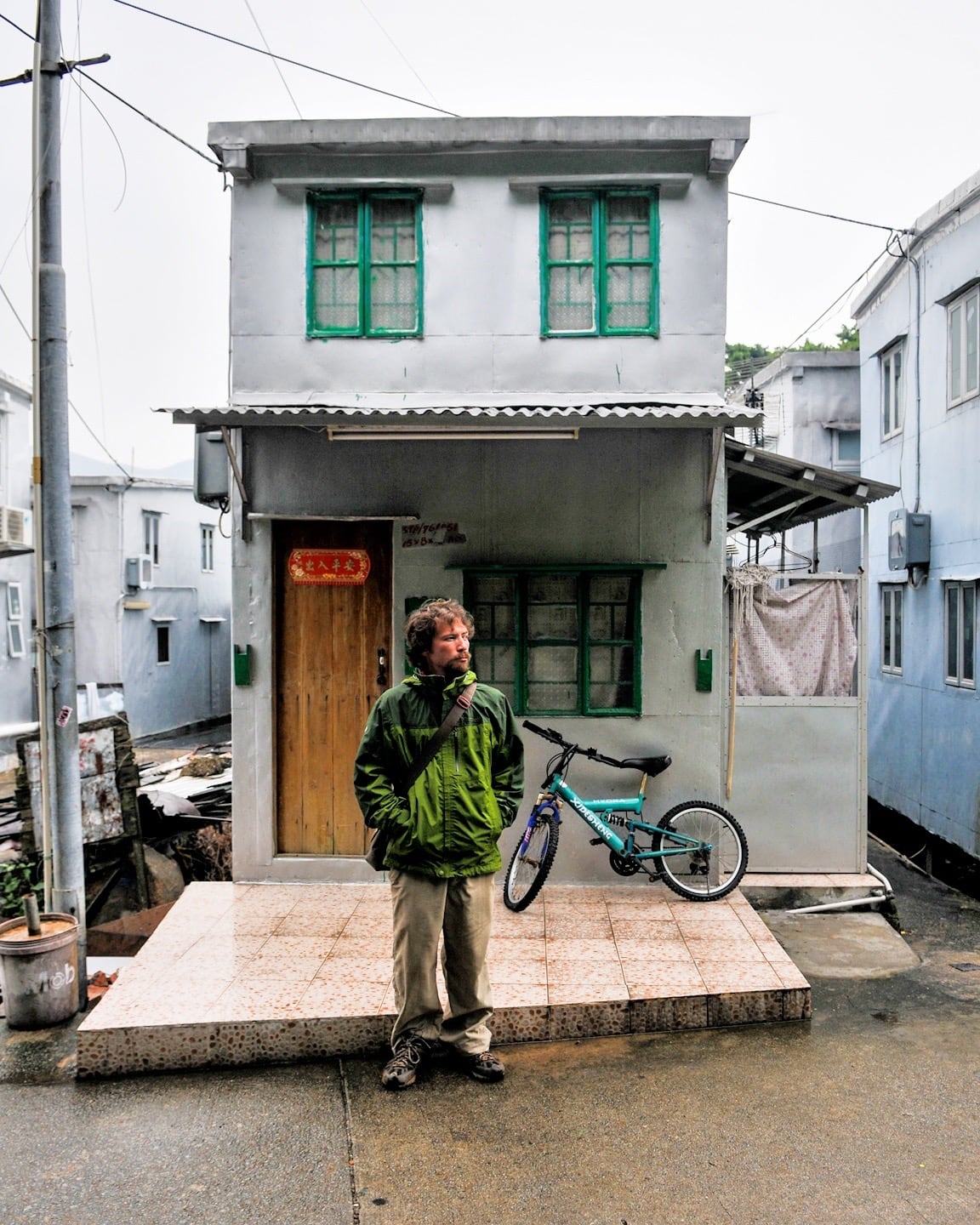 The footprint of many of the homes couldn't possibly measure more than 4 square meters. I am not a large individual, so the photo above might give you a sense of the dimensions we're dealing with here.
More amazing, perhaps, is the fact that several of the structures are multi-level!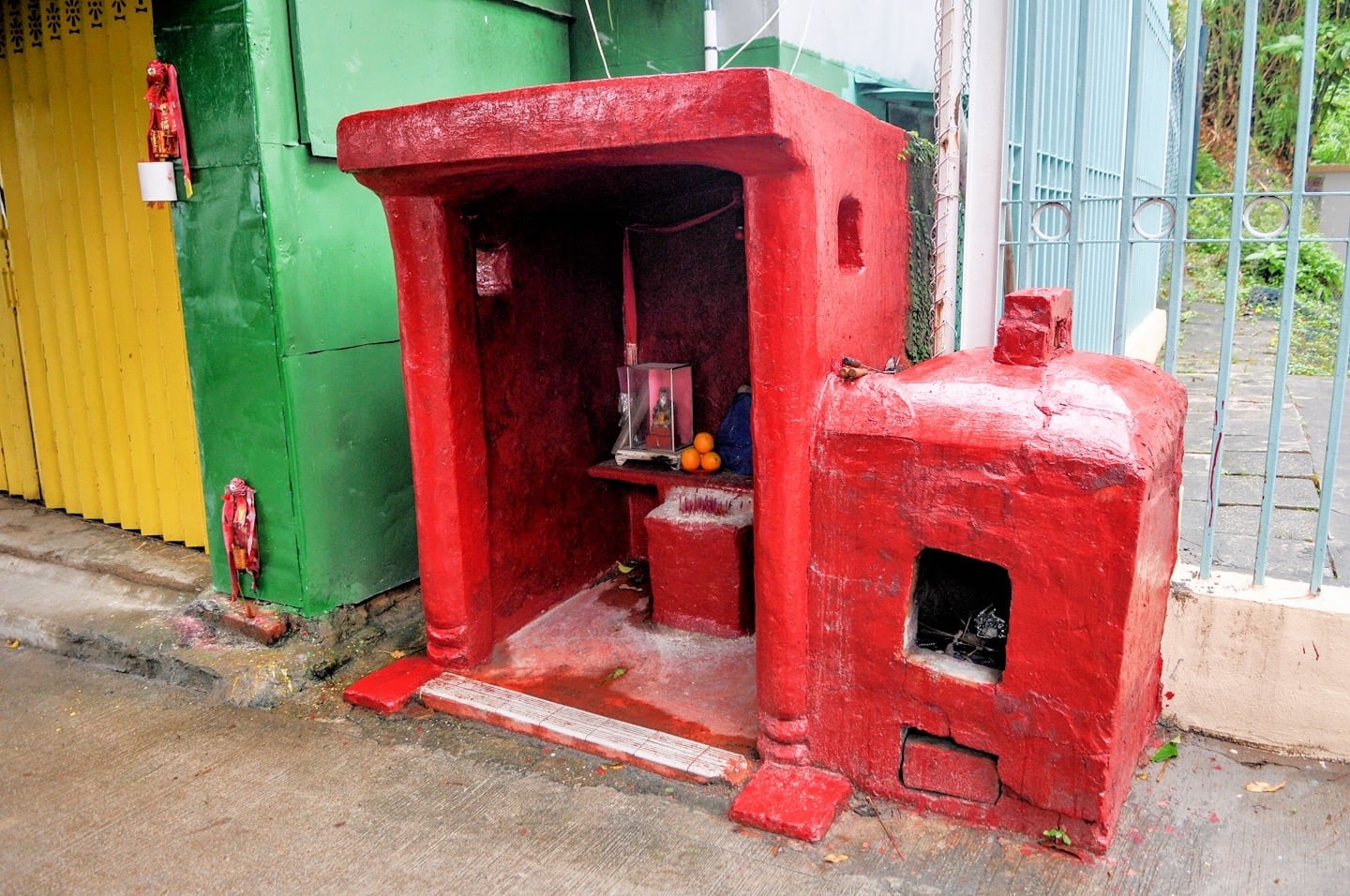 We encountered many of these small concrete shrines amongst the metal homes.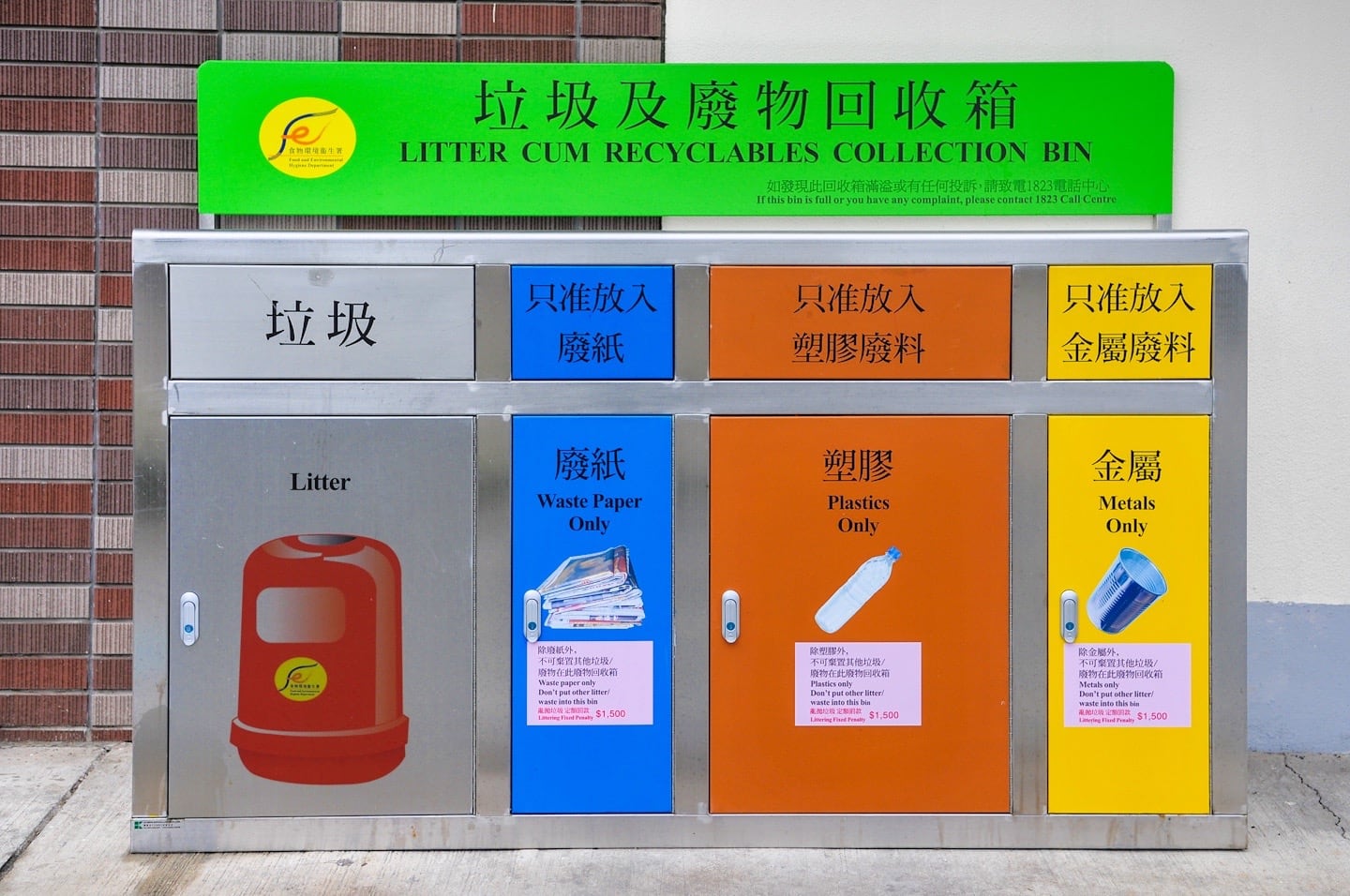 Even the residential trash and recycling bins sport the industrial look of the neighborhood. And indeed, this has got to be one of the cleanest and tidiest fishing villages I've come across.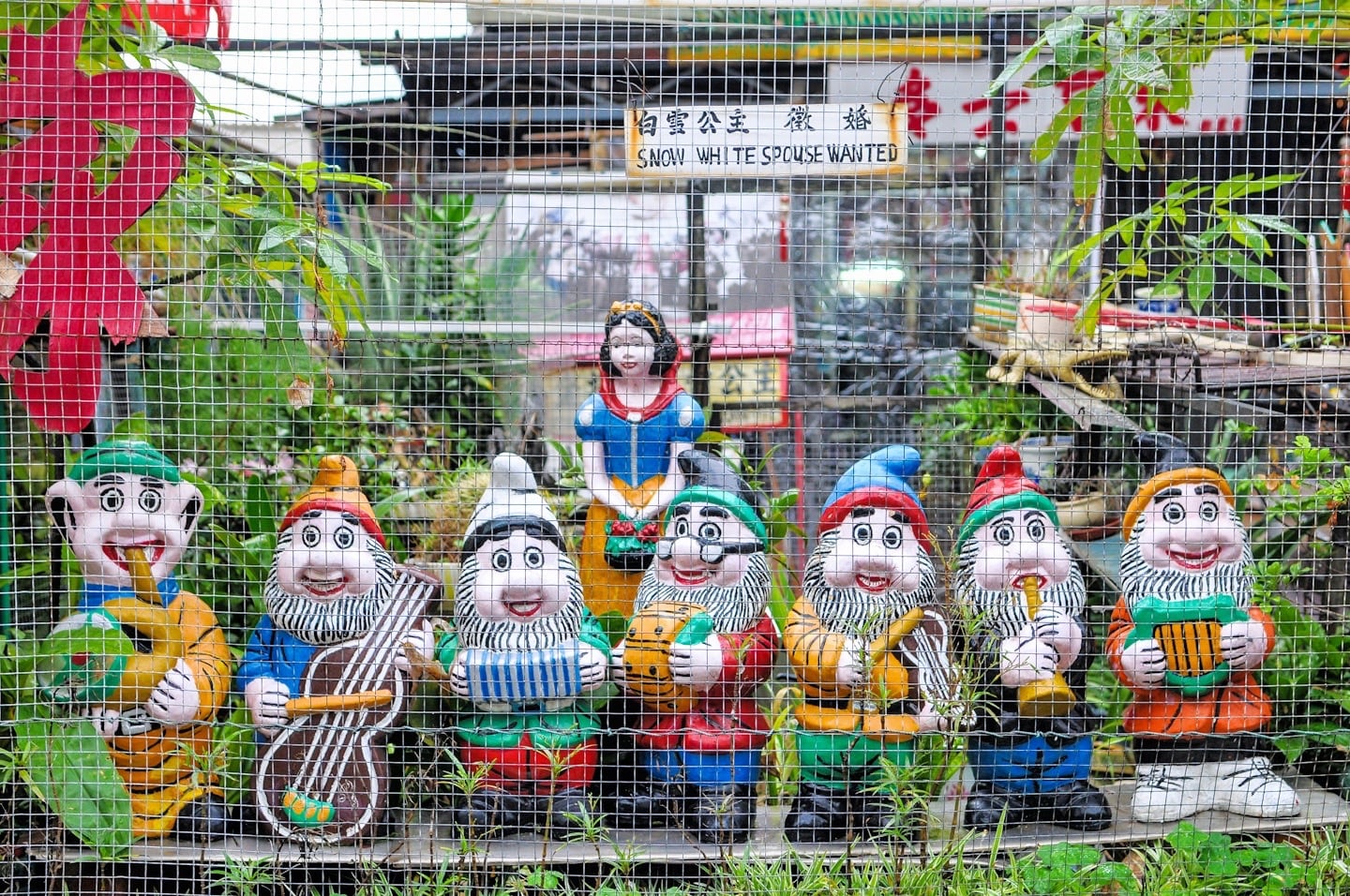 "Snow White Spouse Wanted." I'm starting to sense a theme in this village.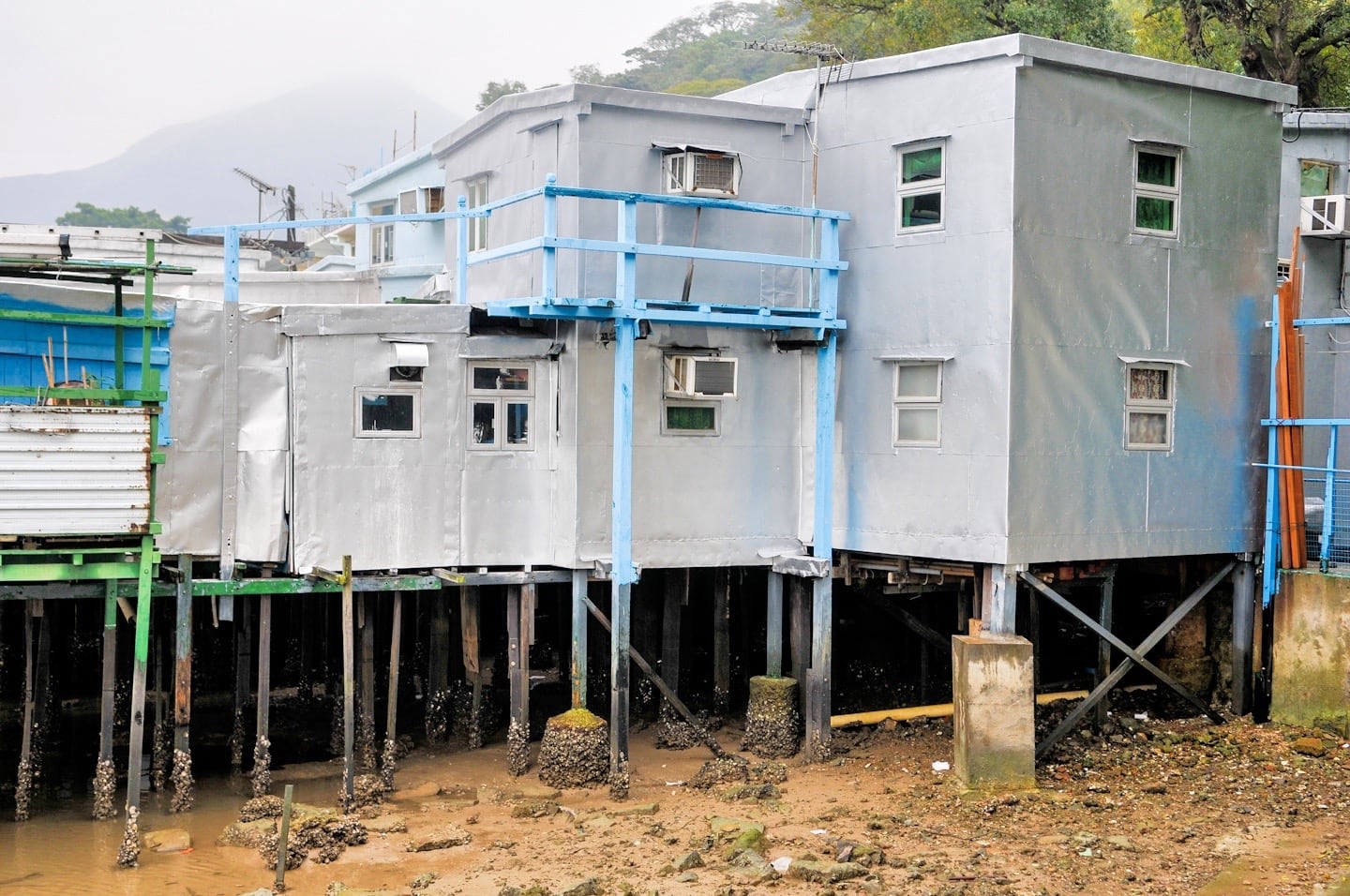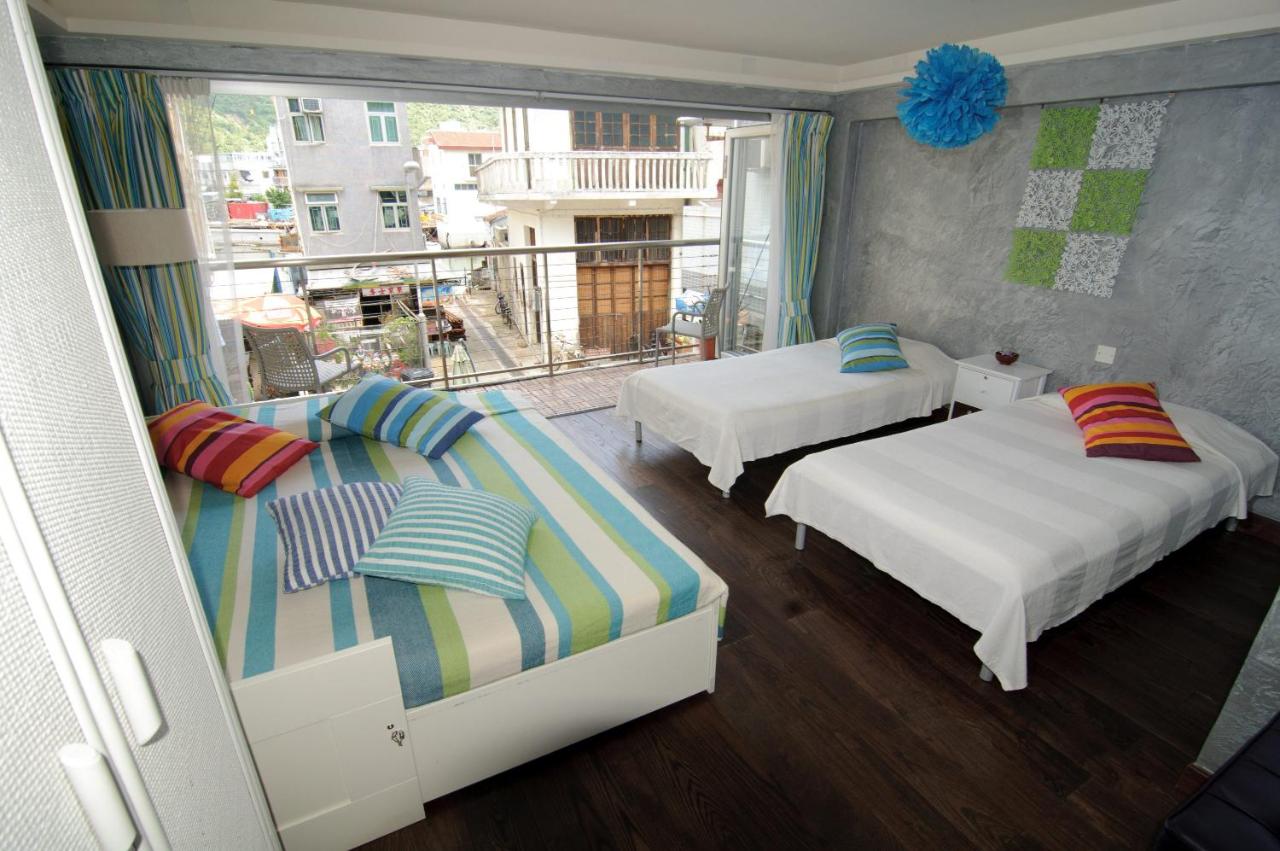 3) Stay the Night in Tai O
Central Hong Kong has a ton of lodging options for nearly every budget. Yet, as one might expect, the tiny fishing village of Tai O does not.
But that doesn't mean that there aren't quality offerings right in the heart of the village!
Here are our top recommendations for places to stay in Tai O fishing village if we were planning our trip today.
Espace Elastique B&B
Our top budget/midrange pick. Espace Elastique B&B offers a variety of clean and well-appointed rooms right in the center of town.
Tai O Inn, By the Sea
Another good budget/midrange option. Tai O Inn-By-the-Sea is a quiet and cozy vacation home for rent on the northern end of town overlooking the harbor.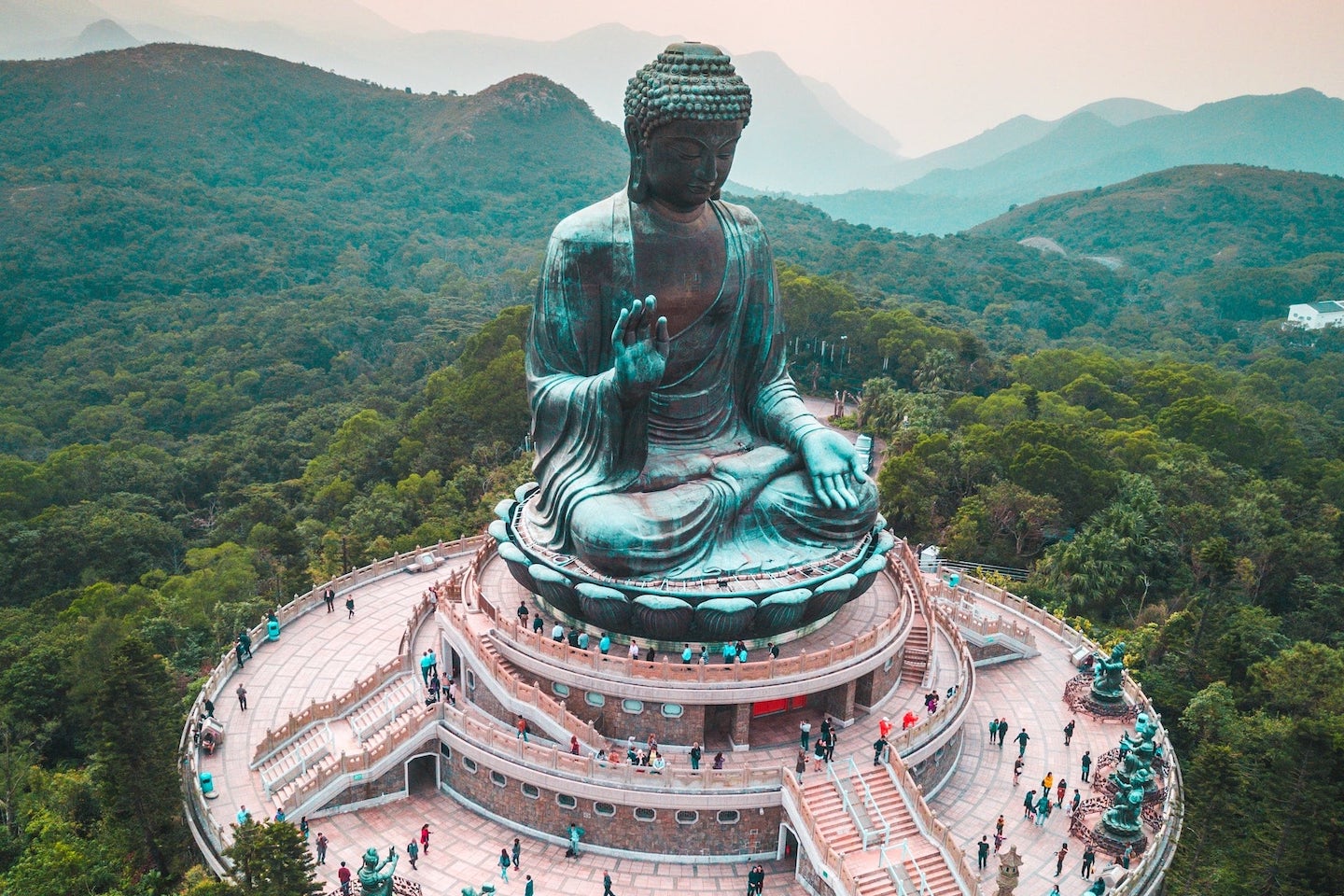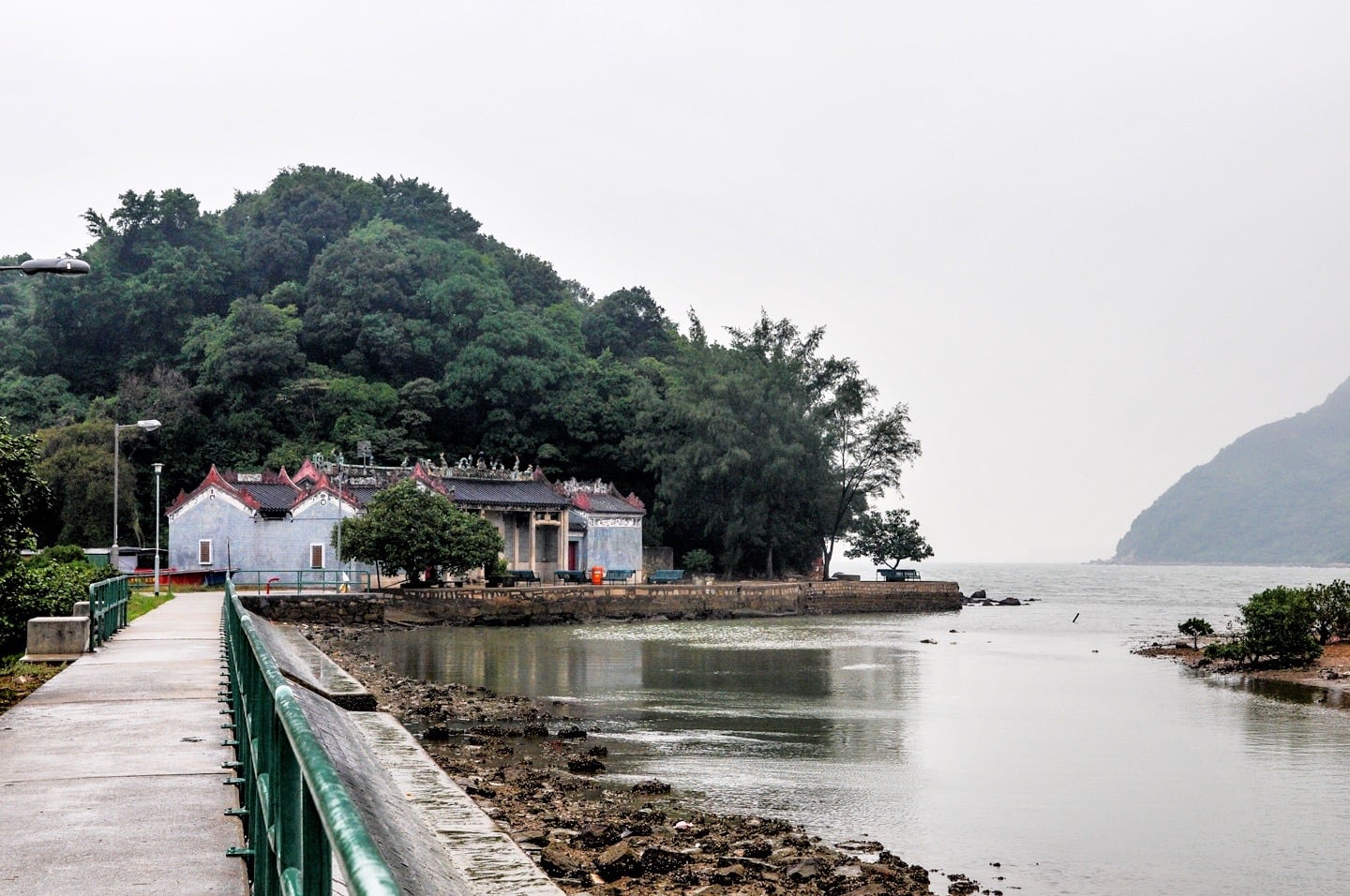 4) Walk to 17th-century Yeung Hau Temple
The central fishing village of Tai O is certainly interesting, but there's plenty to do around the village as well.
One of the most intriguing points of interest outside the center is Yeung Hau Temple, which dates to the 17th century and is an easy walk on a sea path from the western edge of the village.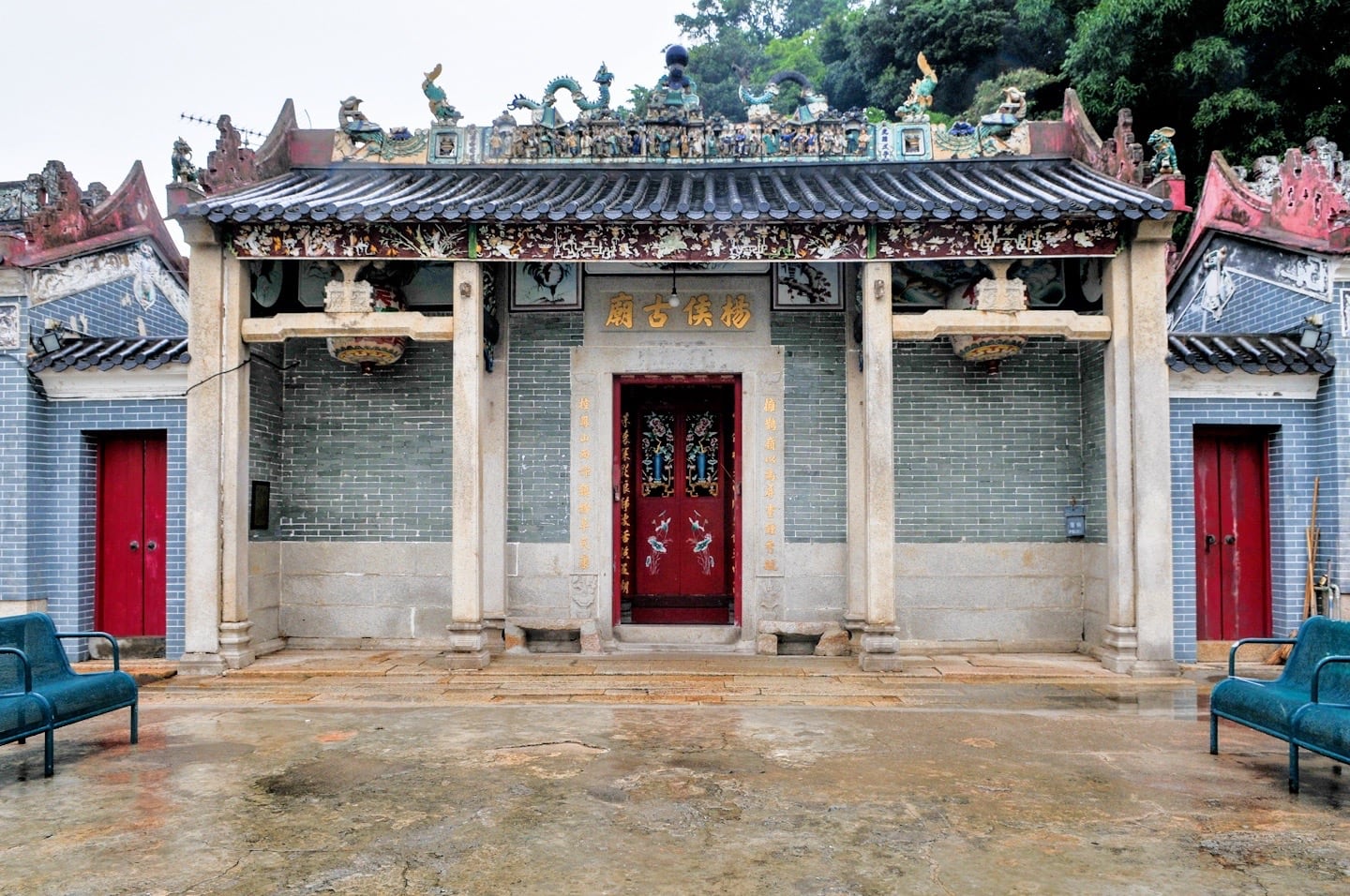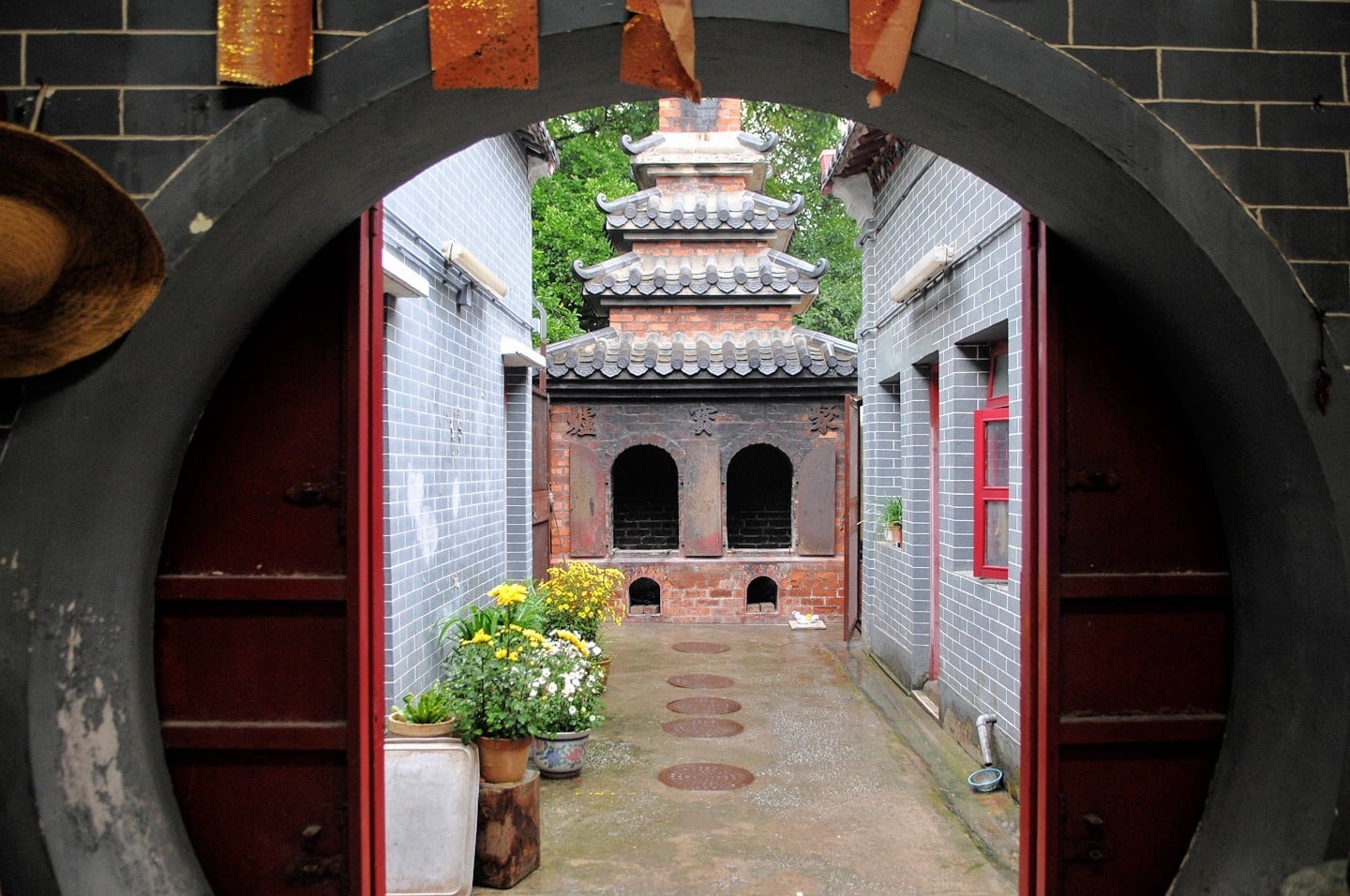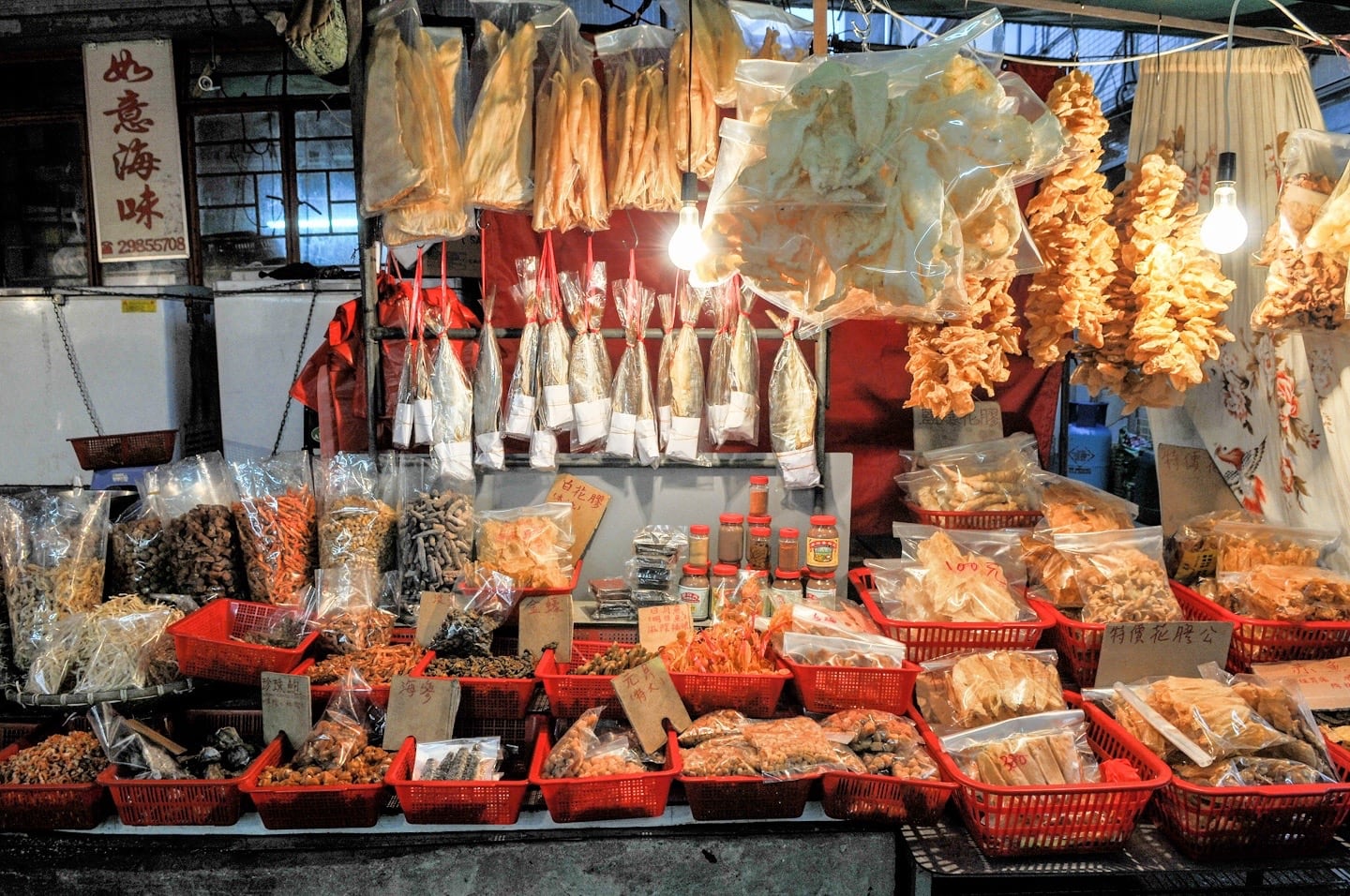 5) Sample the Local Eats
If you're hungry for fresh seafood, there might not a better place in Hong Kong to grab a bite to eat! And if you're hungry for DRIED seafood, you are in for an even bigger treat!
Tai O is famous for its salted fish, which is certainly worth a try. And, of course, there's the aforementioned Tai O Husband to devour, if you're keen on trying all the local favorites.
You can even watch market women actively preparing the catch of the day to salt and dry right on the pier.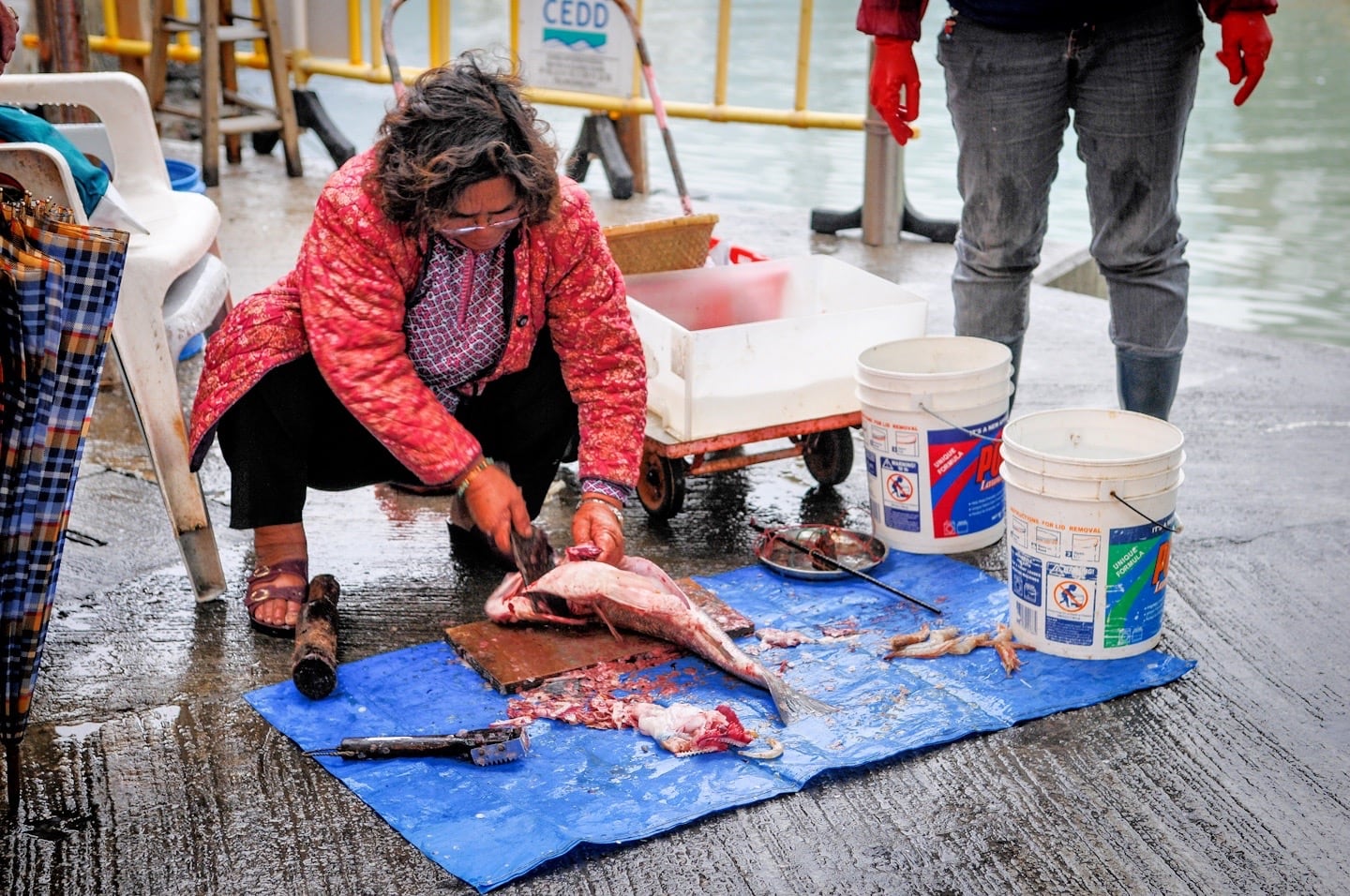 There's also a number of market stalls cooking up noodles and other local dishes, particularly during lunchtime.
We also stumbled upon a little coffee shop called Solo Cafe which might just serve up the best cup of coffee in the village. They also serve an array of Western snack items, if you get fed up with fish.
6) Visit the Rope-Drawn Ferry Bridge
These days, the rope-drawn ferry bridge of Tai O may just be the village's most "Instagrammable" landmark, but it also serves the important function of linking the two major halves of the village.
If you time things right, you can watch the bridge raised for larger boats passing into the village harbor. Unfortunately, none large enough to warrant a draw passed during our visit.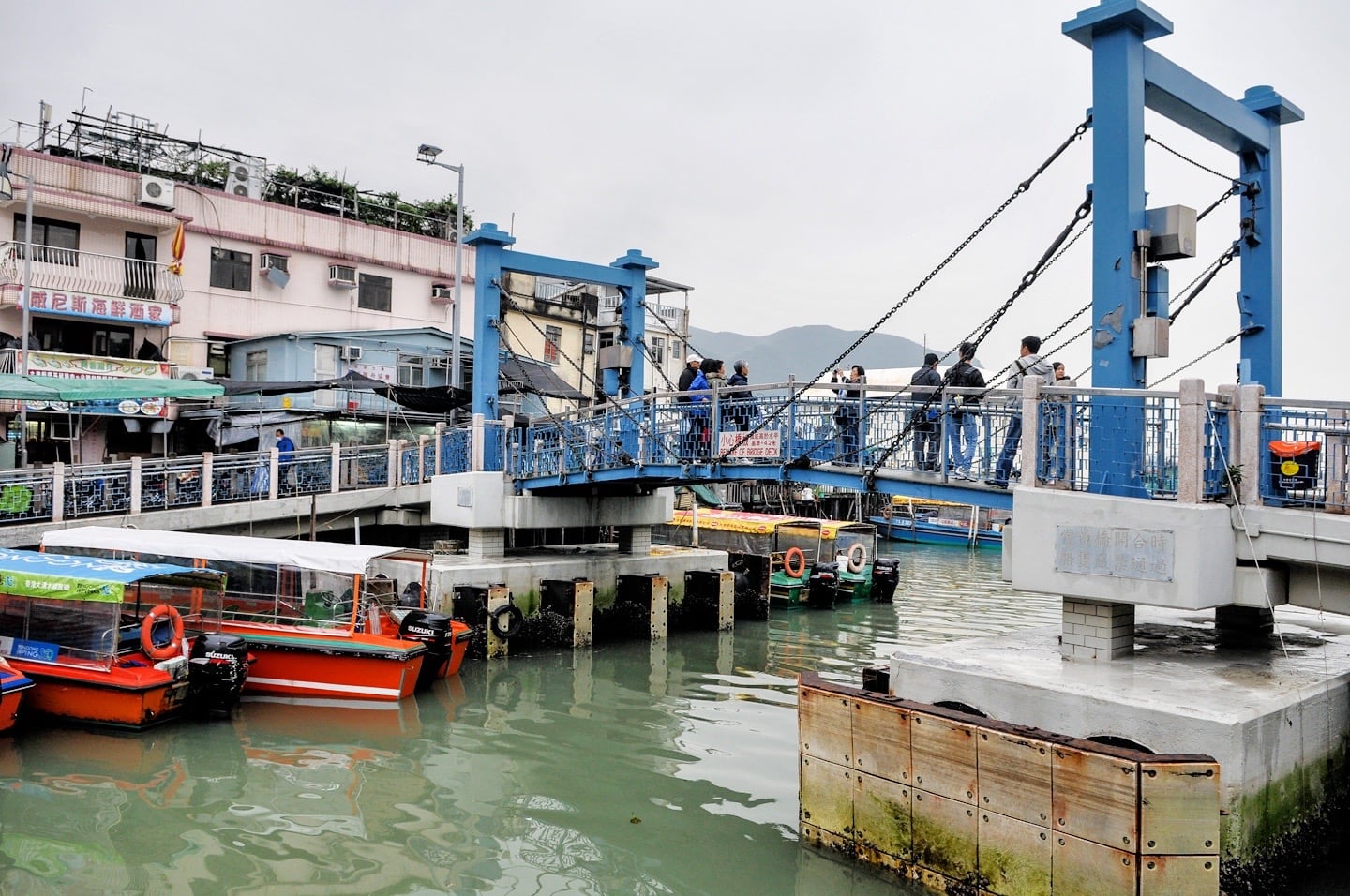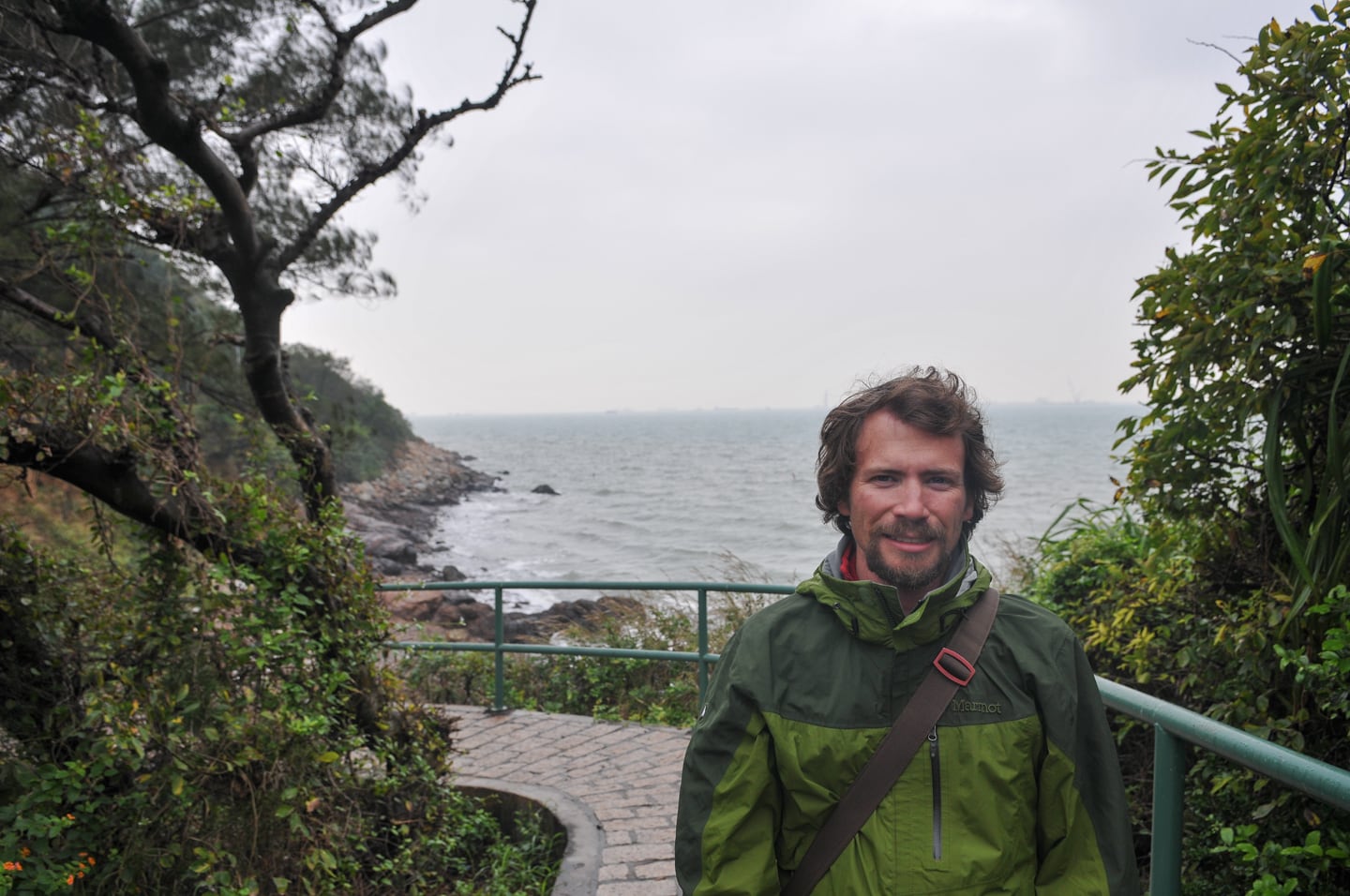 7) Hike on the Outskirts of the Fishing Village
Leaving the center of the village, visitors can discover a handful of scenic hikes as well. This one continuing on past Yeung Hau Temple features a strange cement and steel bunker and leads to a viewpoint overlooking the South China Sea.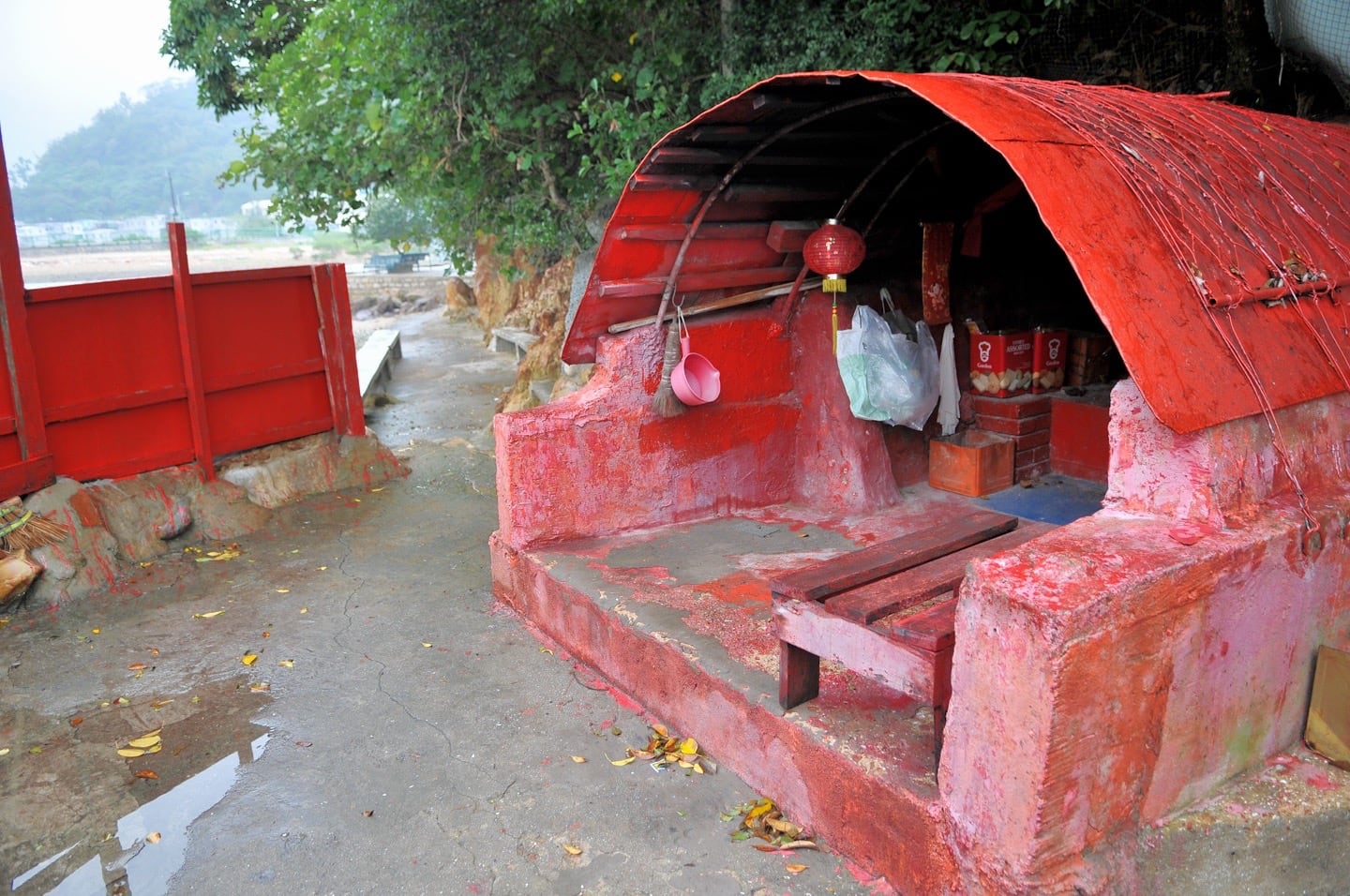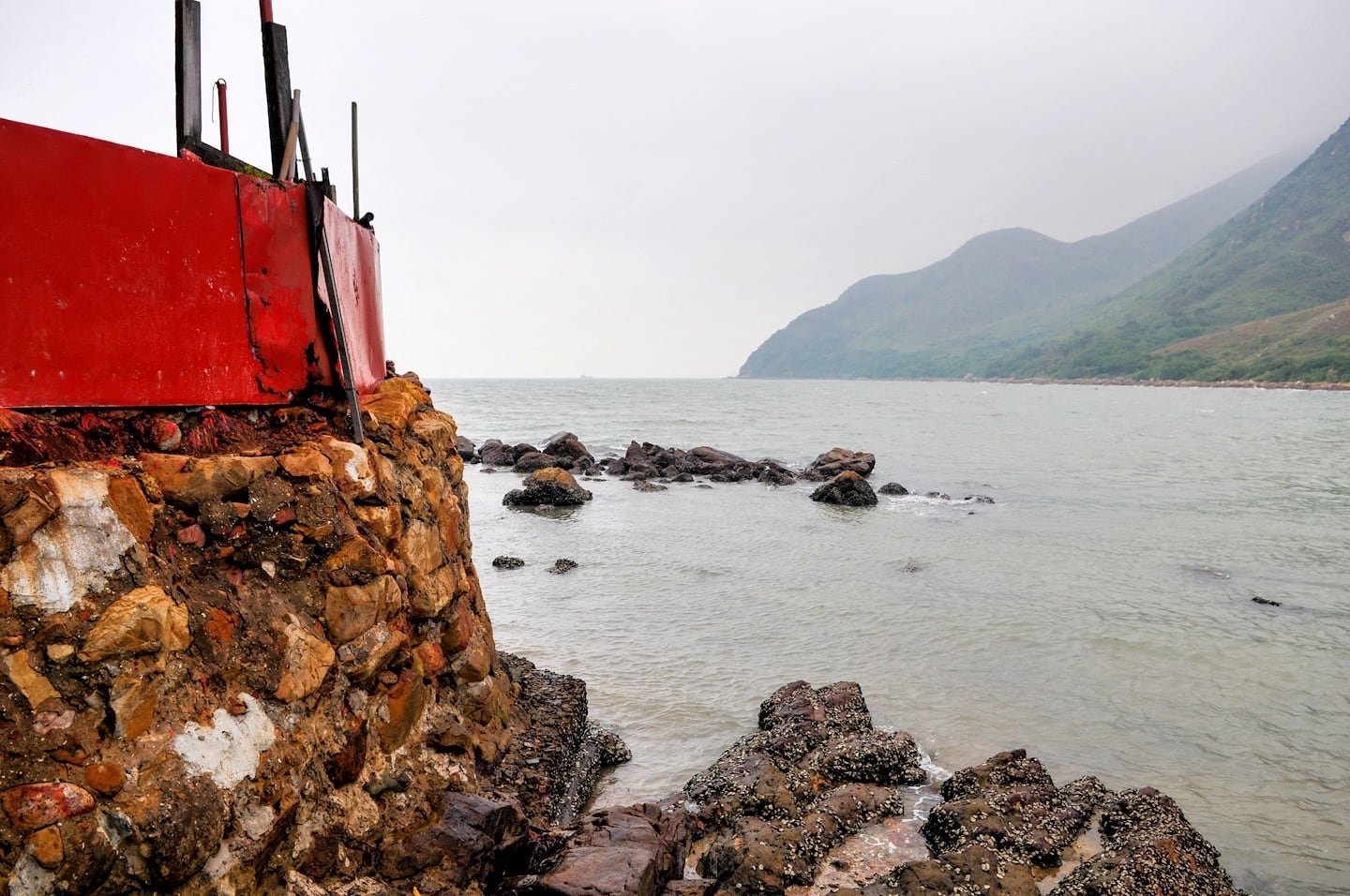 From here, you can either return the way you came or continue on to the Fu Shan (White Dolphin) Viewpoint, where you may or may not see white dolphins. The path continues along the ridge of the hill, making a full loop back to town, via the Hong Kong Shaolin Wushu Culture Centre.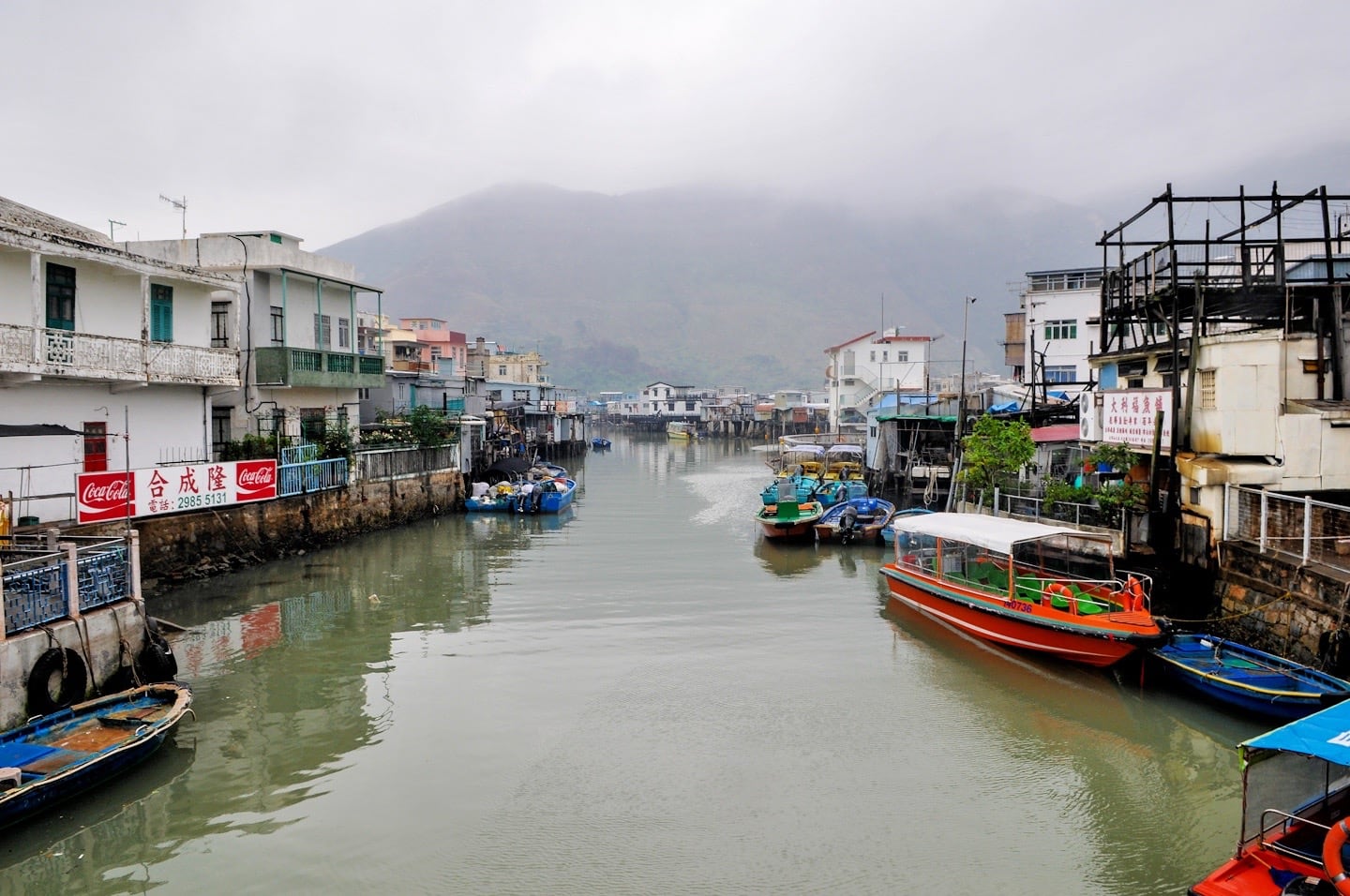 8) Take a Boat Ride Through the Village
Tai O has been referred to as the "Venice of Hong Kong," and as such, one of the highlights for visitors here is to hire a boat to get a very different perspective on this unique corner of Hong Kong.
Tai O has always been a seafaring and fishing community, and a boat ride through and around the village helps shed light on its fascinating history and people.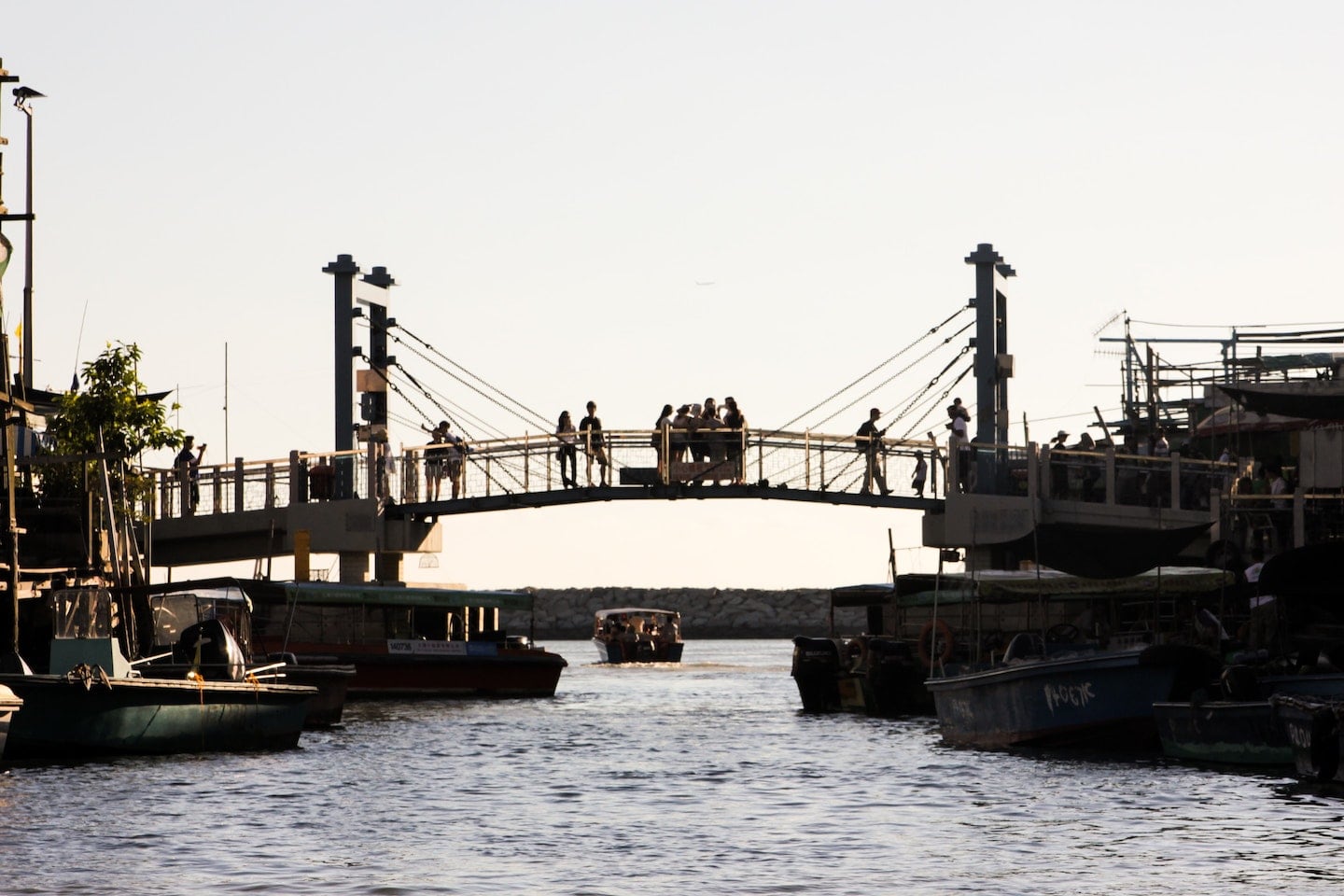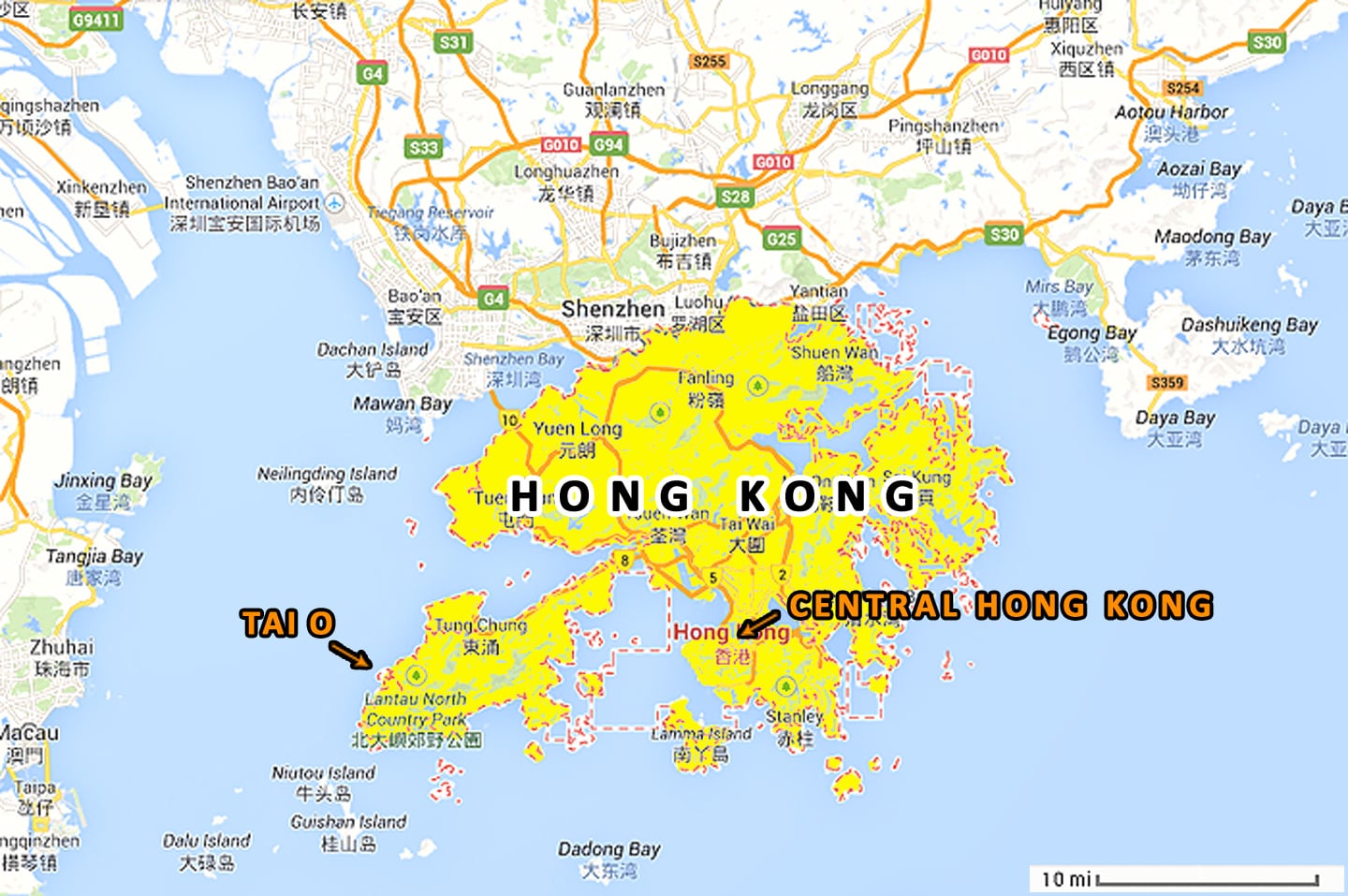 9) Getting to Tai O Fishing Village!
It is incredibly easy to move about Hong Kong. In addition to the very fast and efficient Metro, Hong Kong has an extensive network of ferries and buses for accessing nearly any part of the SAR.
The journey can made on your own or with a tour company. We recommend booking a tour if you are short on time, visiting with kids, or don't want to mess with transport and logistics.
Putting the Trip Together on Your Own (DIY)
We recommend the New World First Ferry "Fast Ferry Service" from Central (Pier #6) to Mui Wo on the eastern shore of Lantau island.
The fast ferry takes about 40 minutes and costs HK$31 each (about US$4), one-way (Mar 2021). NWFF also offers "Ordinary Ferry" service as well, for those looking for cheaper rates.
Once on Lantau, from Mui Wo ferry terminal, you can catch a bus bound for Tai O for a couple of bucks.
From Mui Wo, you can also take Bus No.2 up to the Big Buddha (Tian Tan Buddha), then continue on a bus to Tai O.
Instead of the ferry, you can use the MTR (Metro/subway) to get from Hong Kong to Lantau Island. Hop on the MTR Tung Chun line at Hong Kong or Kowloon station and take it all the way to Tung Chung (about US$5).
From Tung Chun station, you can catch a bus or hire a taxi to take you directly to Tai O.
If you want to do the Ngong Ping 360 Cable Car experience, you could take the MTR to Tung Chun, then hop on the Ngong Ping Cable Car, which gets you within 1km of the Tian Tan Buddha. After your visit, you can catch a bus outside the complex for Tai O.
Lines for the cable car can be horrendously long, so it's best to get your cable car tickets in advance, which can be done online or at many large international hotels in the area.
Visiting Tai O on a Package Tour
These are our recommended tours for visiting Lantau Island in 2021 that you can book ahead online. Both options include Big Buddha, a ride on the cable car, and visit to Tai O village.
FULL DAY LANTAU ISLAND WALKING TOUR ▸ Skip the lines, headaches, and hassles, and leave it all up to a knowledgeable and experienced local guide on one of Hong Kong's most highly rated tours. This comprehensive 7-hour tour can be done as a private tour or small group tour.
PRIVATE LANTAU ISLAND DRIVING TOUR ▸ If you are not up to pounding the pavement so hard, have limited mobility, or just want to take it easy, this top-rated private driving tour is the way to go. With pickups from many major central hotels.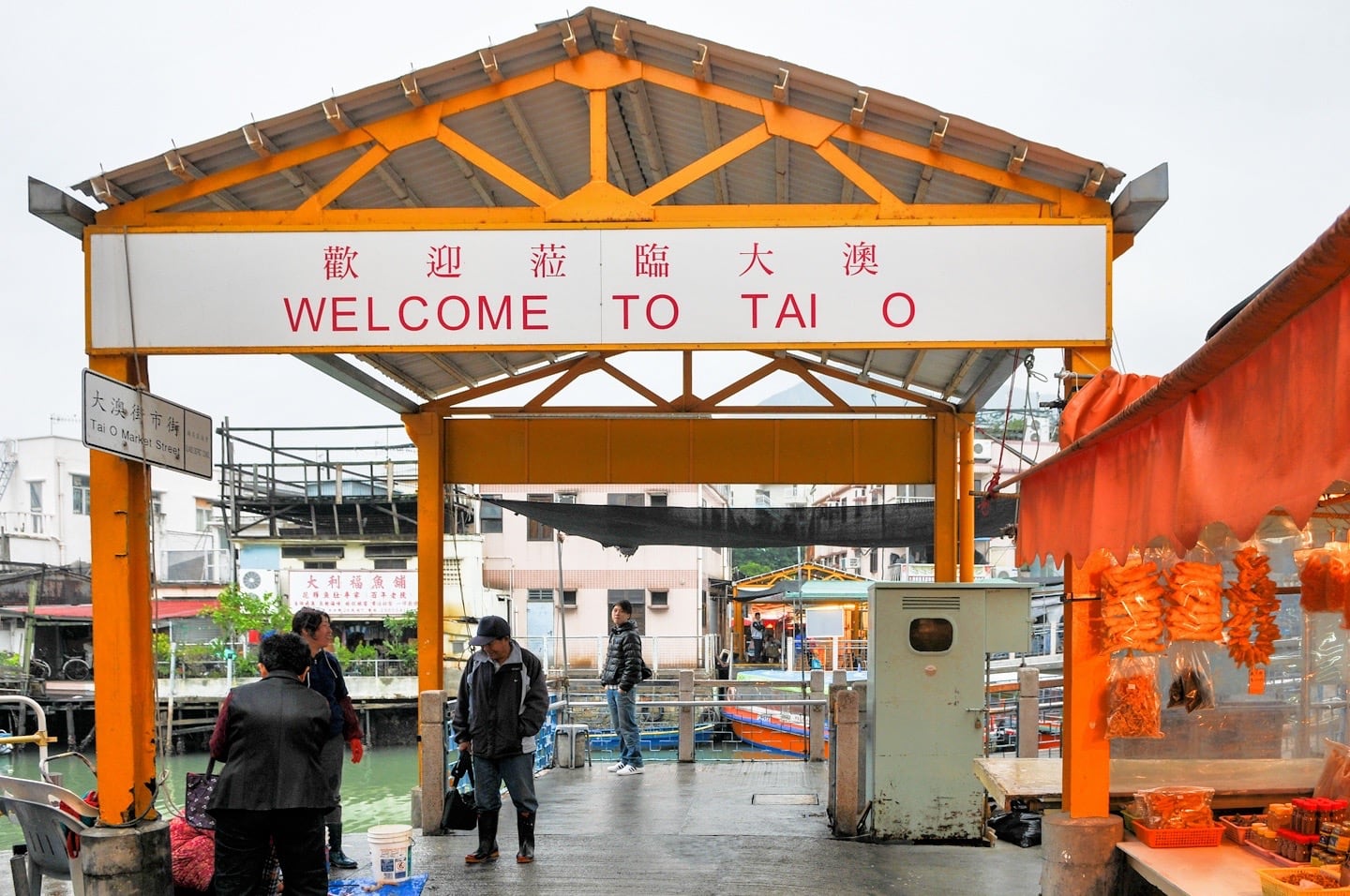 Thanks for Reading Our Guide to Tai O!
Upon arriving in Tai O, it's easy to assume that there's not a whole lot to do in this deceptively tiny looking fishing village.
Au contraire!
There's plenty to see and do, as you've already seen, above. The village also has an interesting history as an illegal point of entry from China prior to 1997, as well as having a strong tradition of fishing and salt mining.
Nonetheless, Tai O is a dying village — one that is neither self-sustaining nor able to retain younger generations — and why would a young person stick around with one of the biggest, wealthiest and most exciting cities on earth beckoning a mere ten miles (and US$5.00 away)!
Exploring Tai O, in many respects, is a portal to another time, offering one of the last chances to authentically engage with a culture and way of life that is, for better or worse, critically endangered by progress and time.
With the right attitude, an open mind, and a sense of adventure, Tai O may amaze you in ways you'd never expect.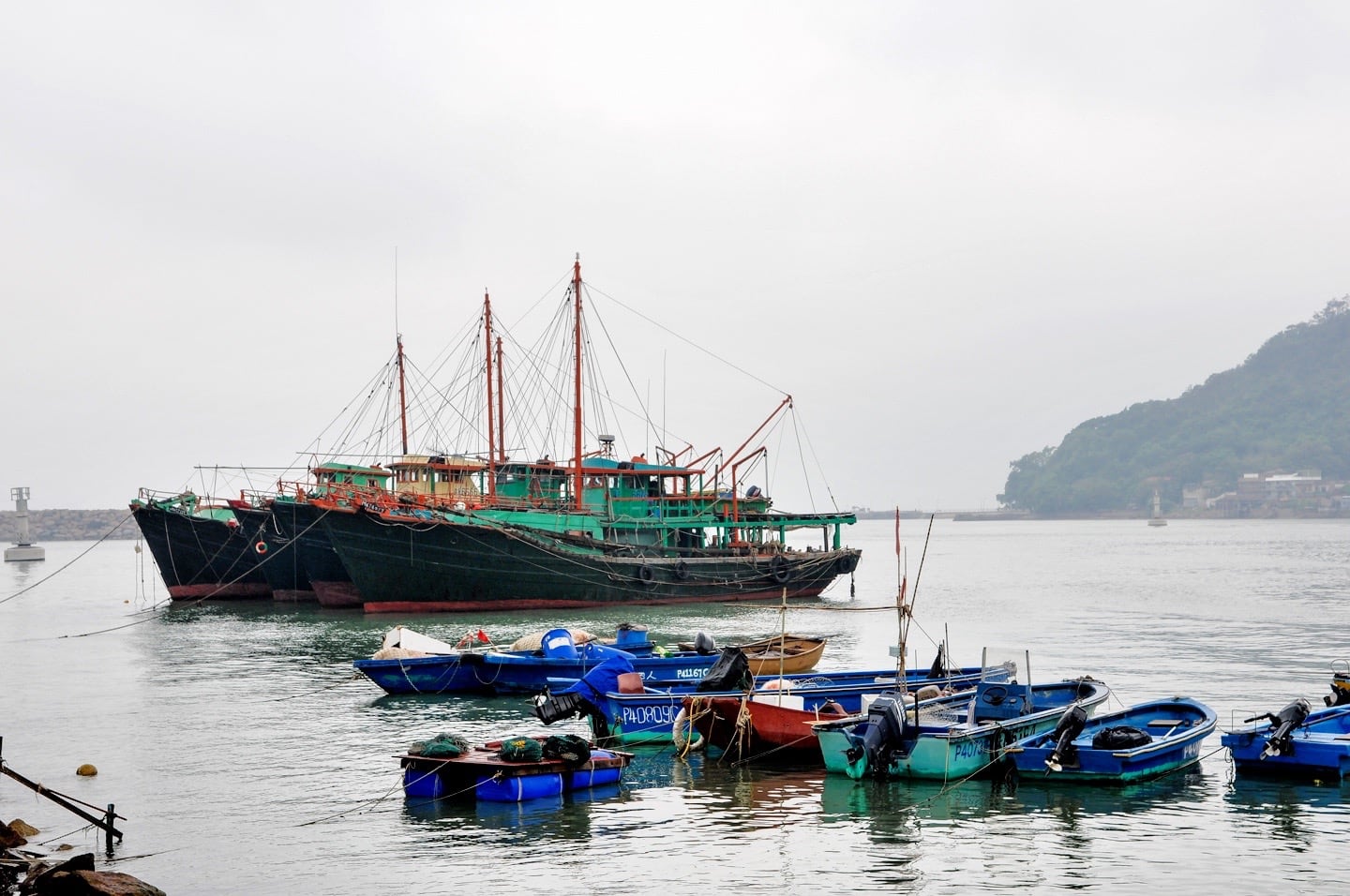 Have You Visited Hong Kong's Tai O Fishing Village?
Let us know about your own favorite experiences in the comments below!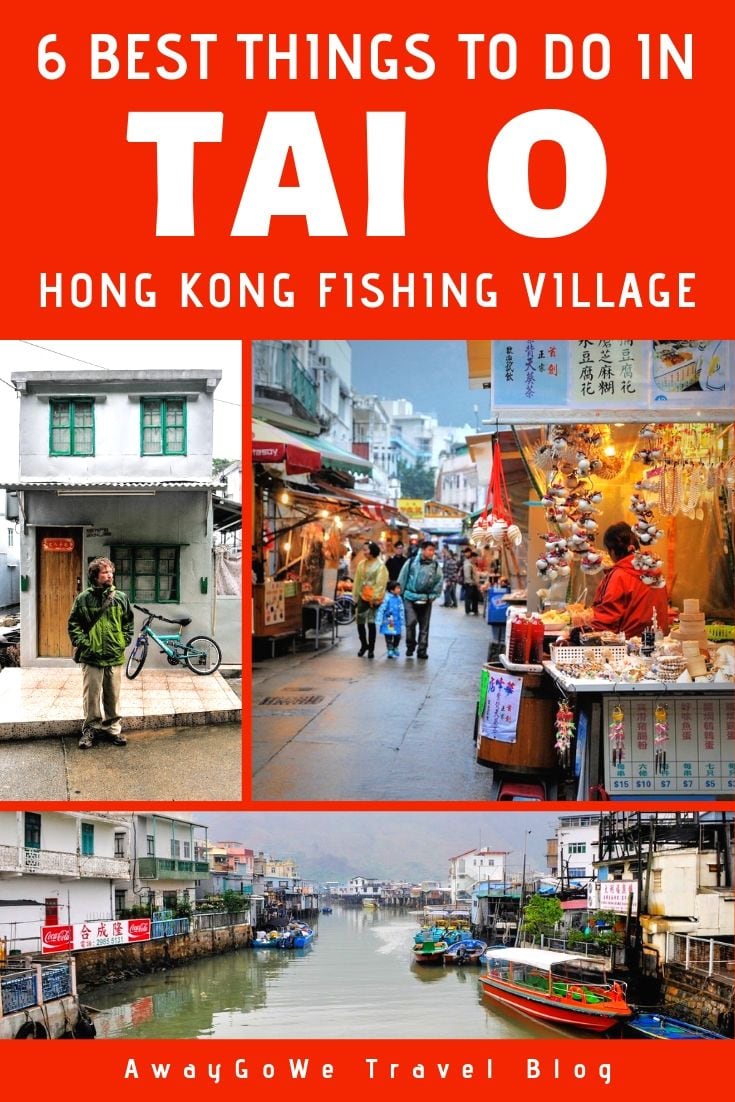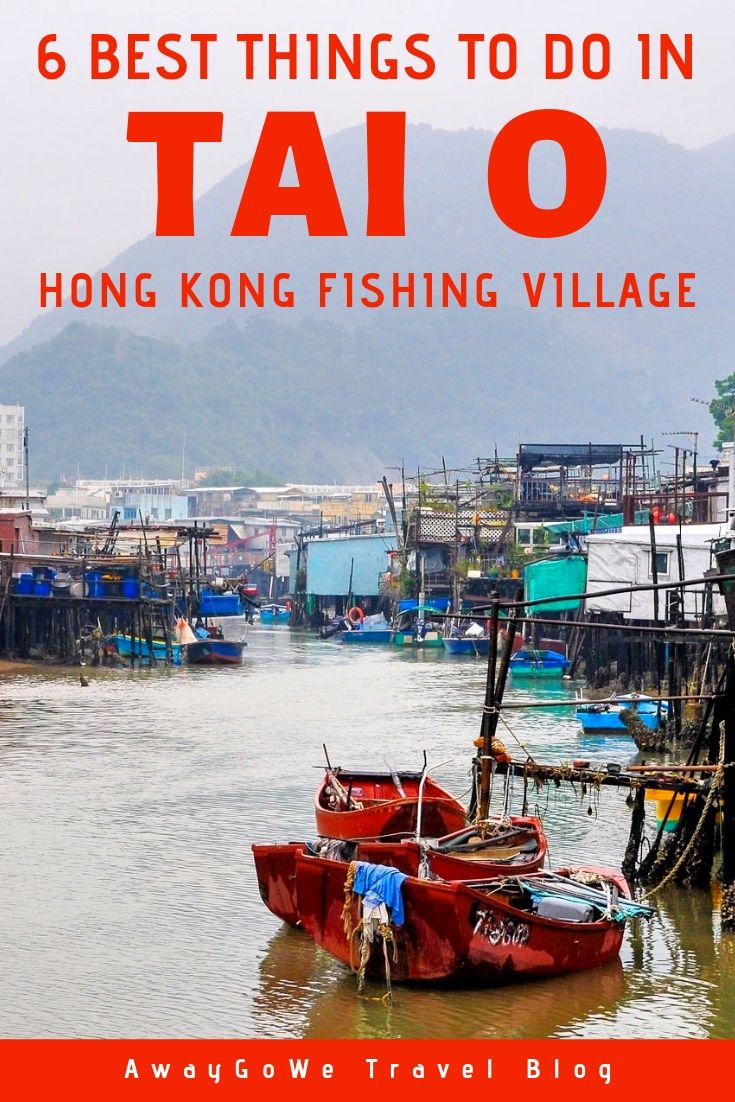 11 Oct 2021
12 Dec 2021