Dreaming of a Kenya Coast beach vacation brimming with intriguing history, natural beauty, and amenities for every travel style, but set apart from the tourist crowds? Then Lamu Island certainly deserves a close look!
Located a mere two hours by air from bustling Nairobi, arriving on the UNESCO-designated island may feel like you've journeyed to the edge of the world – and back in time as well.
Cars? Not on Lamu Island. Instead, expect to find plenty of donkeys plying the narrow alleyways of this ancient settlement.
International restaurant and hotel chains? Nope. But you will find a wide range of accommodation, from basic homestay-style guesthouses to luxury boutique hotels just steps from white sands beaches – plus, a sumptuous mix of Swahili and other regional cuisine and locally-owned international-style cafes, bars, and restaurants.
And that's just the beginning!
Read on to discover why I count Lamu Island as one of the top destinations I've encountered in 20+ years of global travels (and why you may leave this place feeling similarly) – along with plenty of helpful tips for making the most of your stay in this one-of-a-kind place.
▸ Looking for travel medical insurance? SafetyWing offers low-cost overseas medical coverage tailored to international travelers.
We're reader supported and may earn a commission from affiliate links on our site at no cost to you.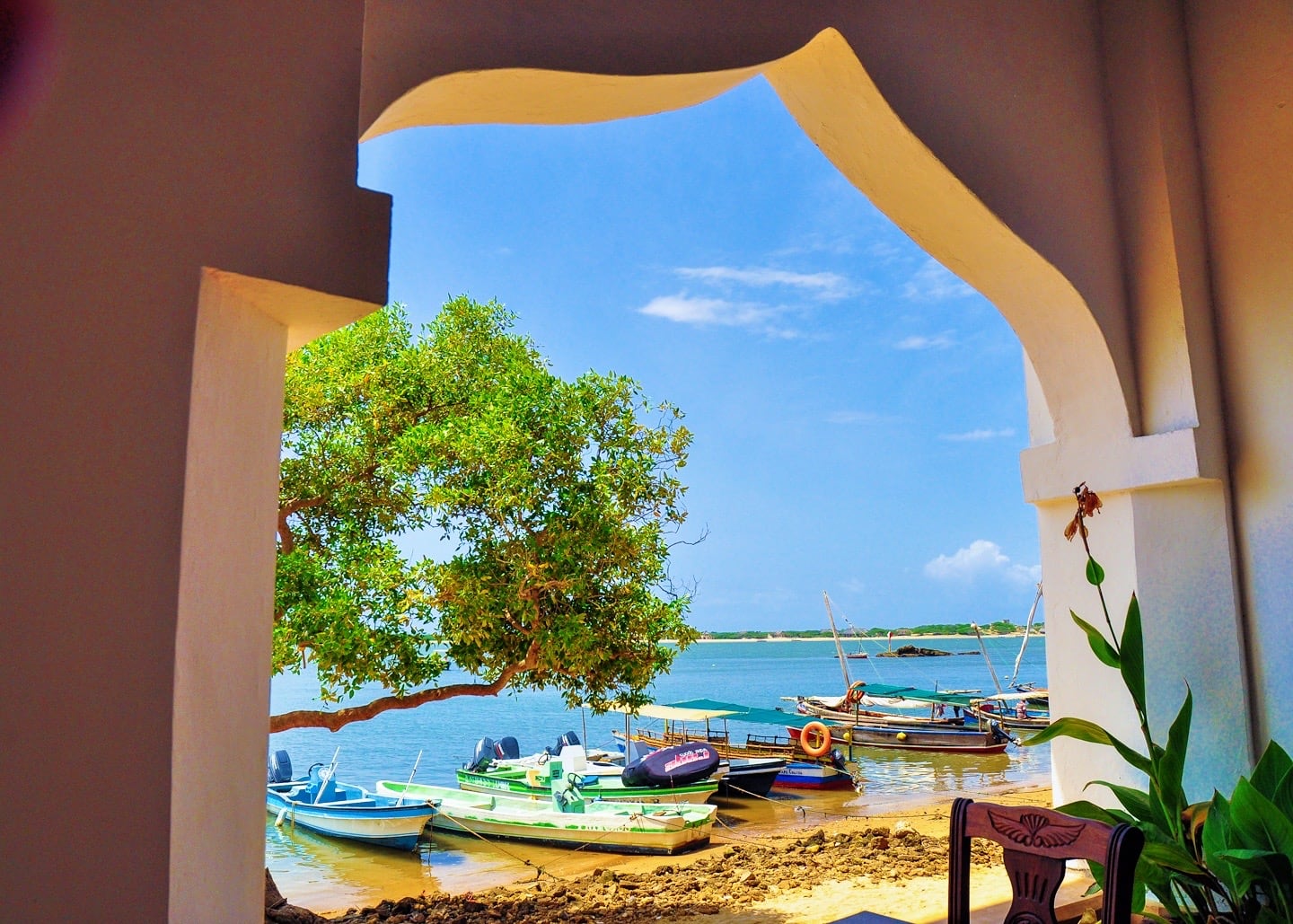 ---
12 Reasons To Go To Lamu Island
---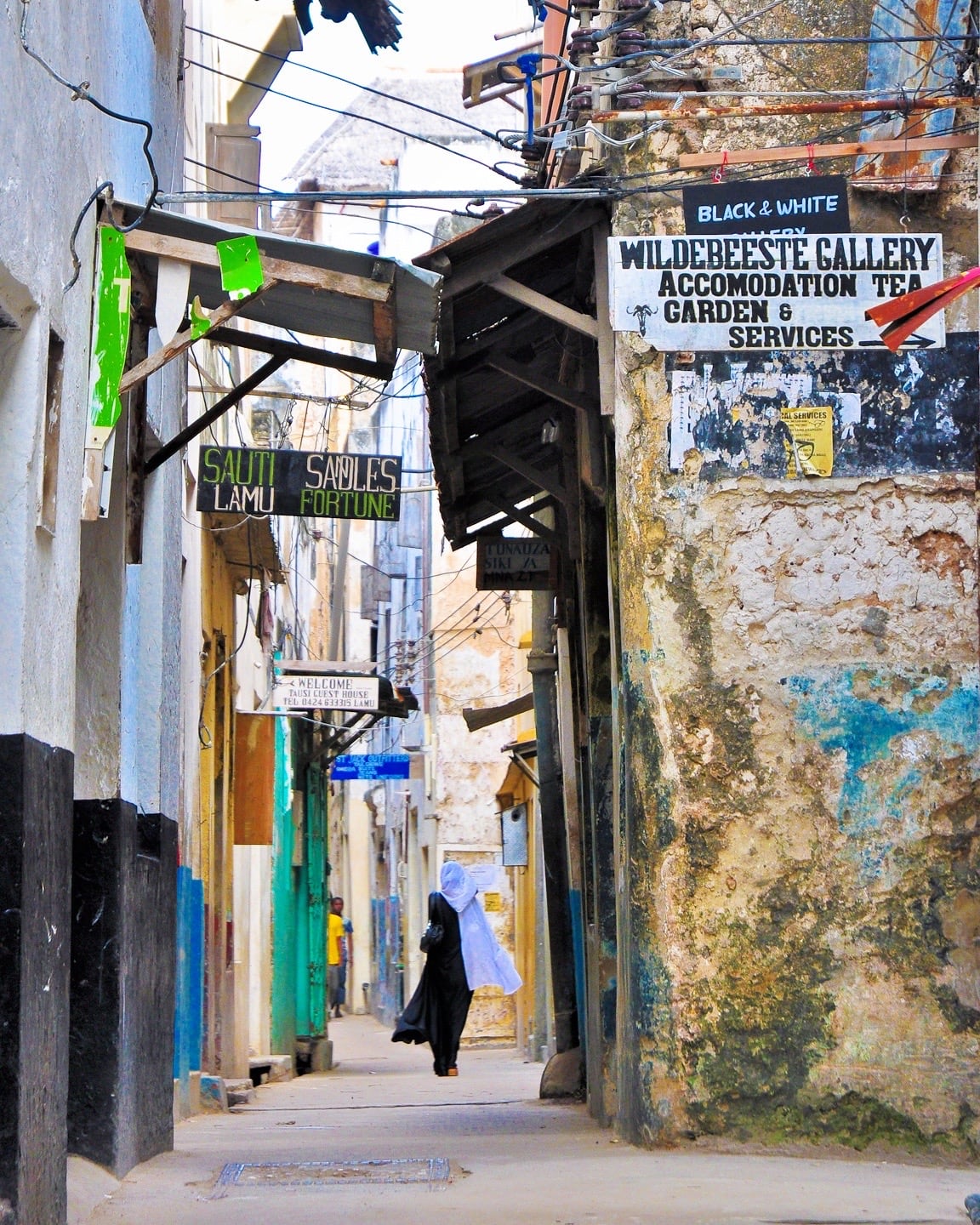 1 | The Ancient Alleyways of Lamu Old Town
With its seemingly endless stretch of golden sands and tasteful assortment of coral heritage guesthouses, portions of Lamu Island (particularly Shela Village and the south coast) evoke a beach-lover's paradise.
But Lamu Island is so much more than an East Africa beach destination!
At the heart of this stunning and largely uninhabited island is the extraordinarily atmospheric ancient Swahili settlement of Lamu Town (aka Old Town).
Move over Zanzibar Stone Town, Lamu Old Town is the oldest and best-preserved Swahili settlement in all of East Africa, having been a key settlement for trade since the 14th century.
Designated a UNESCO World Heritage Site in 2001, this town of coral stone and timber, with its vast network of narrow alleyways, evokes the important Swahili trade settlement of centuries past.
Be sure to save plenty of time for wandering historic Old Town, exploring its evocative historic sites and interesting shops and galleries, chatting with quirky and insightful local residents, and admiring the many striking mosques (there are around 40 of them on this small island!).
After nightfall, Old Town comes alive, as residents spill out from their homes to enjoy the lovely Kenyan Coast evening. Don't miss a stroll around during this part of the day for a true slice of everyday life on Lamu Island.
🔥 HOT TIP 🔥
Respect local customs and dress conservatively.
Tourists visiting Lamu are expected to cover up. For women, no bikinis please (a one-piece bathing suit or rash guard in the water with a cover-up past the knees around town should be fine). For men, shorts are strongly discouraged.
You'll get a lot more smiles and respect and might even get a better deal in shops, market stalls, and boat trips.
Just take note of what the locals are wearing and you won't go wrong.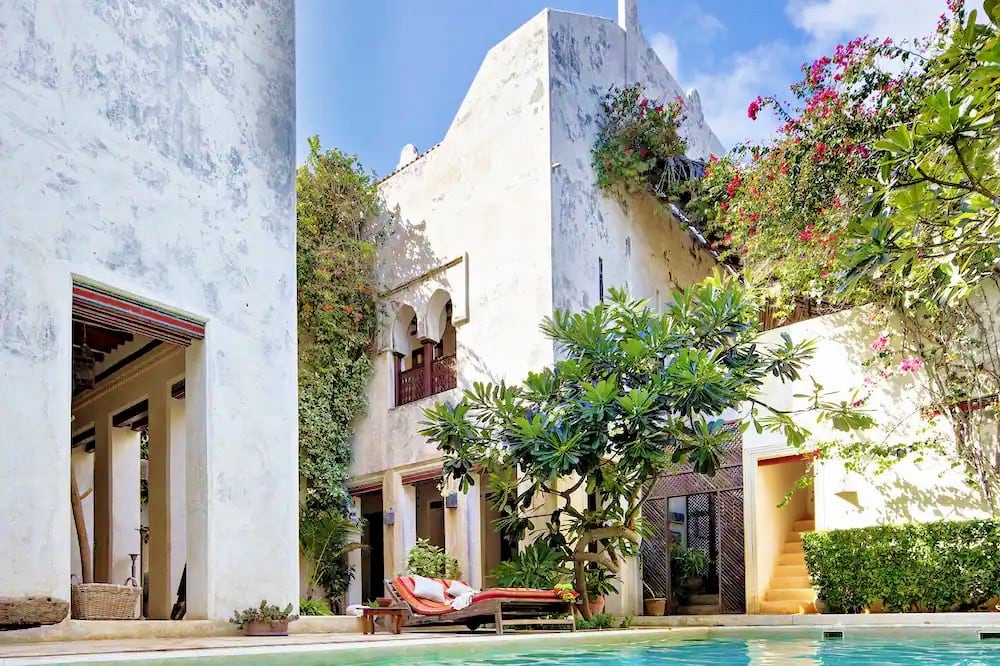 2
|

Staying in a Swahili Coral Mansion

The number of excellent lodging options on Lamu Island has grown in the past decade, and many older guesthouses continue to tastefully renovate and improve their offerings and amenities for guests.

While there are numerous lodging options at nearly every price point, historic Swahili mansions converted into boutique guesthouses offer the quintessential Lamu stay that many visitors come here hoping to find.

In many cases, these guesthouses are carefully preserved and painstakingly refurbished former residences of the island's former elite, originally constructed of blocks hewn from coral.

Here are the top places to stay in Lamu Island, Kenya that we would recommend to our own family and friends planning a trip right now.
Historic Stays | Our Top Picks
OUR TOP PICK ▸ Lamu House Hotel fronting the water in Lamu Old Town is our top pick in a restored coral castle in the historic center. Formerly two Swahili houses, Lamu House offers luxury accommodation with ten well-appointed rooms, a pool and onsite restaurant and coffee shop.
OUR TOP UPMARKET PICK IN SHELA ▸ Kijani Hotel in Shela Village is a stunning seaside oasis created from three formerly ruined houses. Kijani boasts a swimming pool, tropical gardens, and fresh homemade breakfast every morning.
MID-RANGE HISTORIC STAY ▸ Subira House behind Lamu Fort in Old Town is a beautiful coral stone property that once housed the governor appointed by the Sultan of Zanzibar. 200 years of history and the comforts of home make this one of our favorite stays in Lamu.
Contemporary Guesthouses | Our Favorites
OUR MID-RANGE PICK ▸ Jua House in Shela Village is a solid, traditionally-decorated lodging choice with modern amenities. We think it represents one of the best values for the money on Lamu Island.
OUR WELLNESS PICK ▸ For those looking for a relaxing wellness getaway on Lamu Island, be sure to check out Banana House & Wellness Center in Shela Village. Also take a look at exquisite and newly renovated Fatuma's Tower, also in Shela.
OUR BUDGET PICK ▸ If you're looking for affordable accommodation in the heart of Old Town, you'd be hard pressed to find a better value than JamboHouse. Has both en suite (self-contained) and shared bathrooms, and a roof deck.
Top Picks Along the Remote Western Shore
If you really want to get away from it all, hire a dhow and head west, and west, and west some more (about 1.5 hours), to Kizingo (the southwest point) and Kipungani (located a bit farther north along the beach). Check out Kizingo, The Cabanas (upmarket accommodation), and Kipungani Explorer.
---
Related
---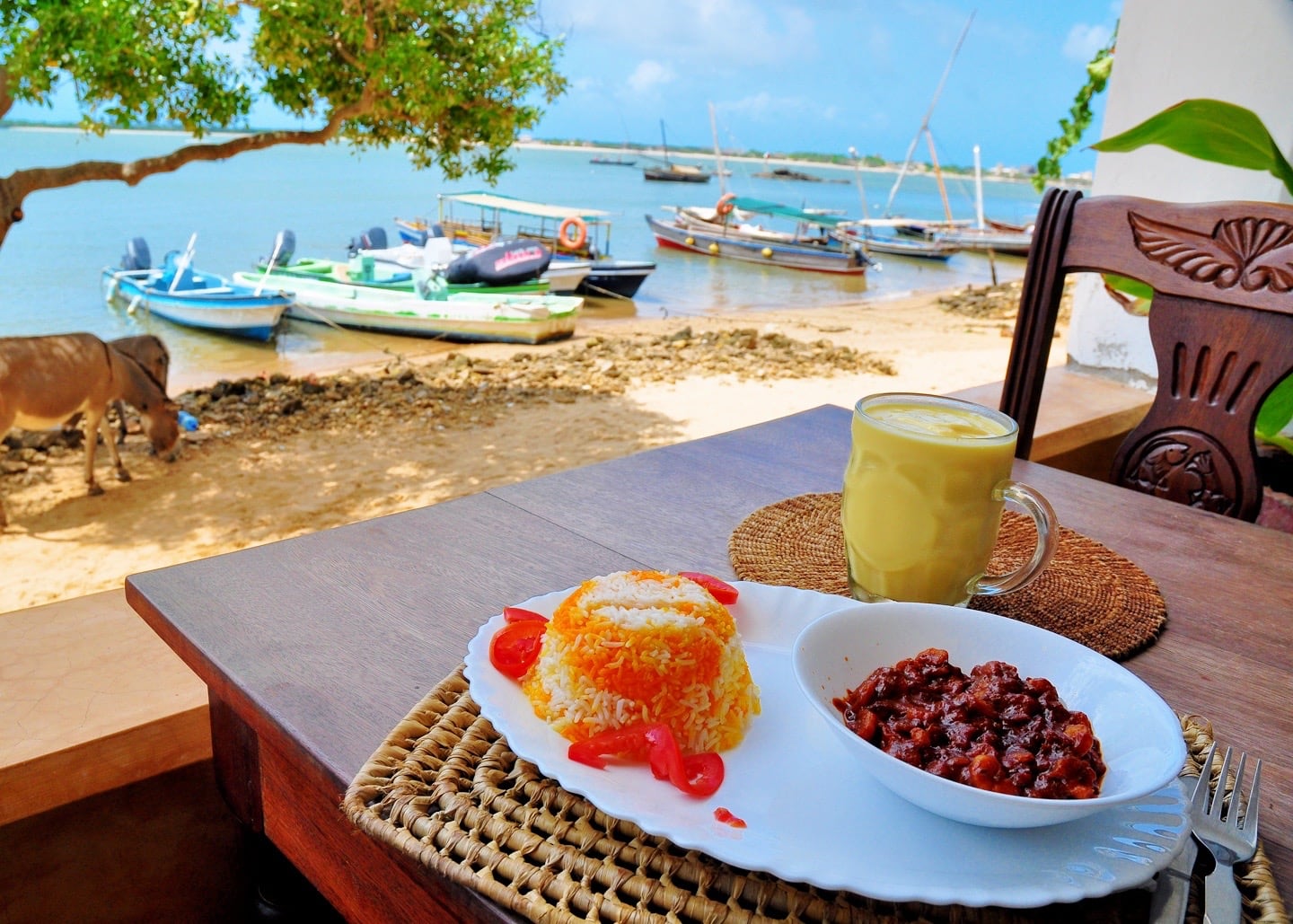 3
|

Swahili Coastal Cuisine

An eclectic and satisfying mix of dining and drinking options is yet another reason excellent reason to visit Lamu Island.

No doubt, Swahili cuisine is king here, and you generally can't go wrong ordering up the specialty of the day from a crowded local eatery.

But the island also hosts several excellent cafes and restaurants serving German, Swedish, Mediterranean, French, Italian, and even Bosnian cuisine – and more!

Historic Lamu and sleepy Shela also have small, low-key pockets of nightlife. But do note, this is a predominately Muslim community, so you won't find as many cafes and eateries serving alcohol as you might find elsewhere in Kenya.

Here are just a few suggestions of places to try while you are on Lamu Island:

LOCAL (SWAHILI) CUISINE ▸ For popular Swahili offerings and local favorites in Old Town, don't miss Seafront Cafe (on the waterfront near Lamu Fort), Mangrove Restaurant (near the Museum Jetty) and Umalila (next to Lamu House Hotel). Stop Over (along the Corniche Path, halfway to Shela) is one of our personal favorites. For something completely different, don't miss dinner or a drink on the Floating Restaurant (located in the channel between the Museum Jetty and hospital).

INTERNATIONAL CUISINE ▸ If you're in the mood for a taste of home (or something a bit more exotic, depending on where you are from), check out Whispers Coffeeshop for "Western" delights and Moonrise Restaurant (formerly Lamu Beach Club) in Lamu House Hotel. In Shela Village, Peponi Hotel Restaurant for excellent European and seafood dishes with seafront seating, and Kijani Rooftop Restaurant for excellent international cuisine with a view.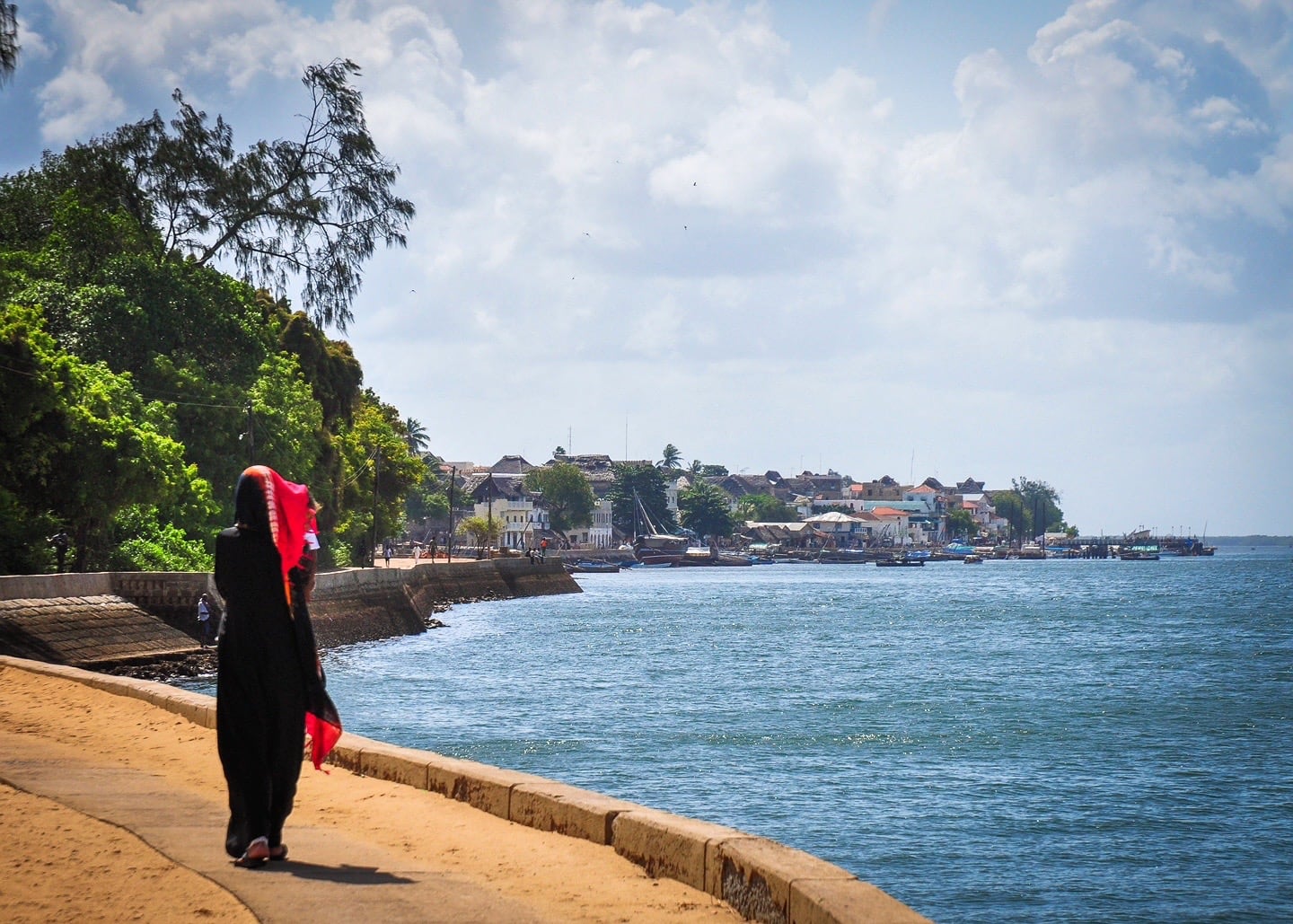 4
|

The Corniche Sea Path

The Corniche Path is a seafront promenade that stretches from the northern end of Old Town for 5 km (3.1 miles) south to Shela Village on the east coast of Lamu Island.

If you're looking to get to Shela by foot, there is a more direct inland route that was recommended to me by a local resident. But after having traveled both paths, I strongly recommend taking the Corniche Path.

It might take a bit longer, but the Corniche Path is significantly more pleasant (shaded with a sea breeze!). And perhaps best of all, there's zero chance of getting lost in the midday heat.

Even if you don't plan to make the trip to Shela on foot, the views out over the water are worth the trip for as far as you wish to venture.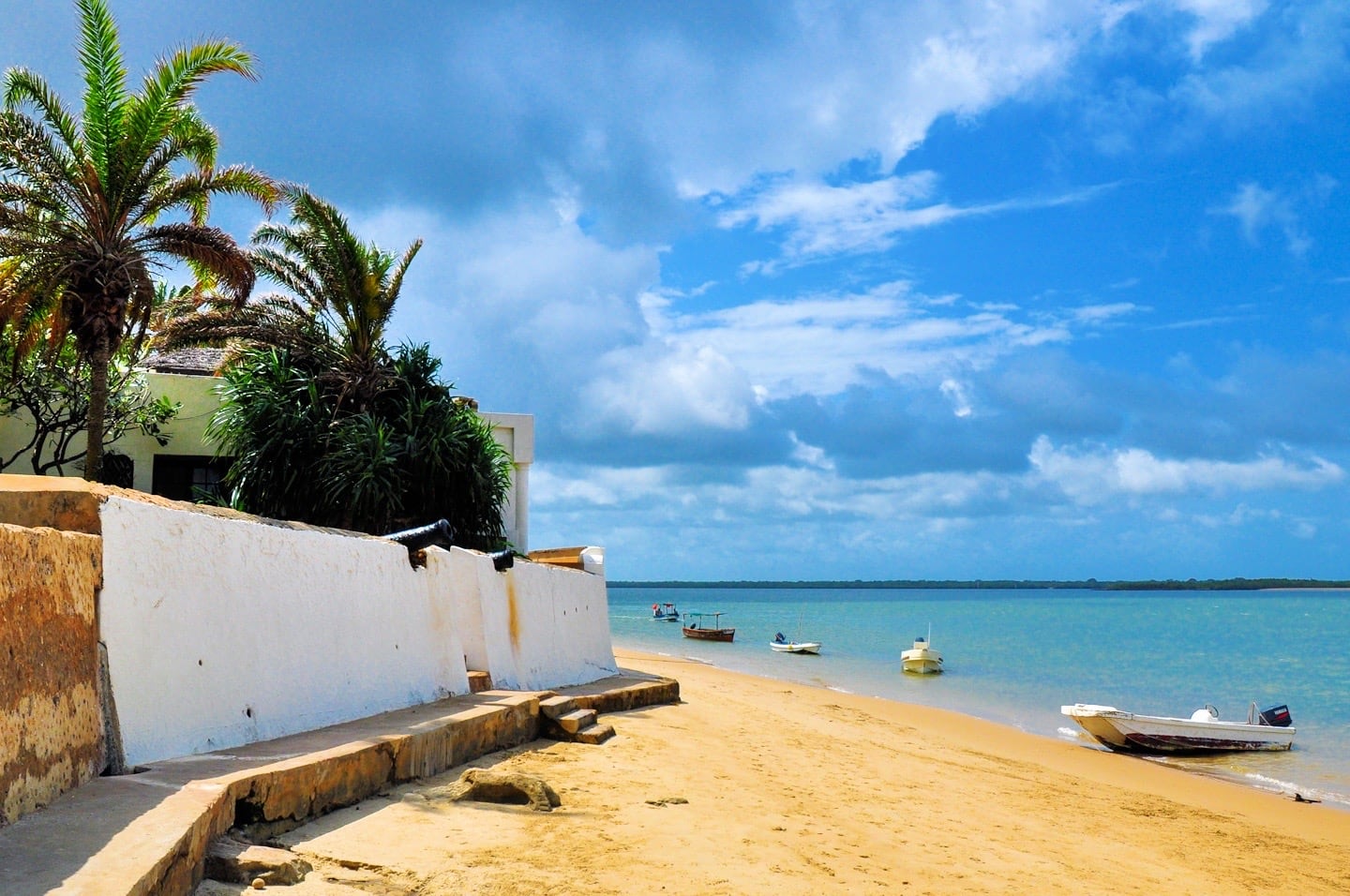 5
|

Boho-Chic Shela Village

While exploring the narrow and twisting alleyways of Old Town is a fun and enriching history lesson, you'll also want to consider venturing to other parts of this fascinating island.

Two things that the historic and atmospheric Old Town lacks are beachfront restaurants and a beach to go with it — Shela Village, on the other hand, has both.

Shela stretches across the southeast corner of the island and could be considered a little slice of island paradise, particularly if you like a bit of luxury and are willing to pay a bit more for it.

Shela is a quiet bohemian-chic enclave with a unique artsy vibe, which sets it apart from its historic neighbor to the north.

Top things to do in Shela Village are poke around the various art studios and galleries, sip a cold beverage while admiring the sea view, or beach bumming (read more in our detailed, first-hand guide to staying in Shela Village).

There's a small, serviceable beach in the village great for a relaxing stroll or a quick dip. But if you're looking for the real deal, just head south/east out of town for 10-15 minutes on foot for 16 km of uninterrupted (and virtually undeveloped) stretch of golden sands.

Which brings us to…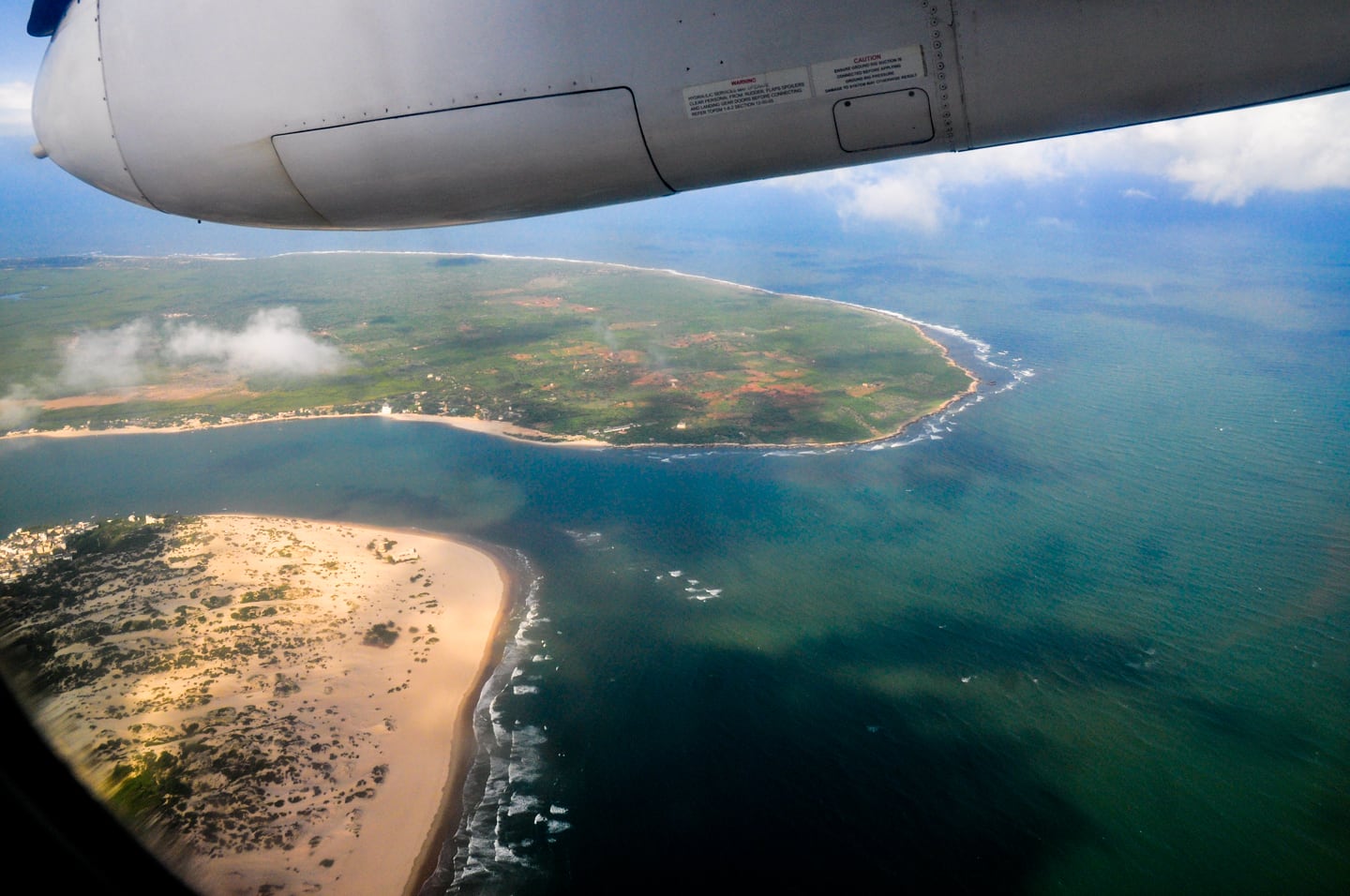 6
|

Lamu's Epic Golden Beaches

Shela's got a pretty nice little strand in the village, but if you're looking for some serious beach time, make your way south to the extraordinary seaside hotel (yes, hotel!) aptly named The Fort of Shela (more on that in the next section).

Round the point and head east, and east, and east some more.

You can walk the beach past Shela for literally hours and not run into anyone or anything. Bring your own snacks, water, and sun protection as there isn't a whole lot of services and provisions out here.

If you're keen to get off-grid and leave the worries of the modern world behind, hire a dhow to take you to Kizingo, the far southwest point of the island.

There are a handful of rustic, yet excellent accommodation running north along Lamu's rugged and pristine west coast. And the beaches? Absolutely stunning.

See lodging section for more info.
---
Related
---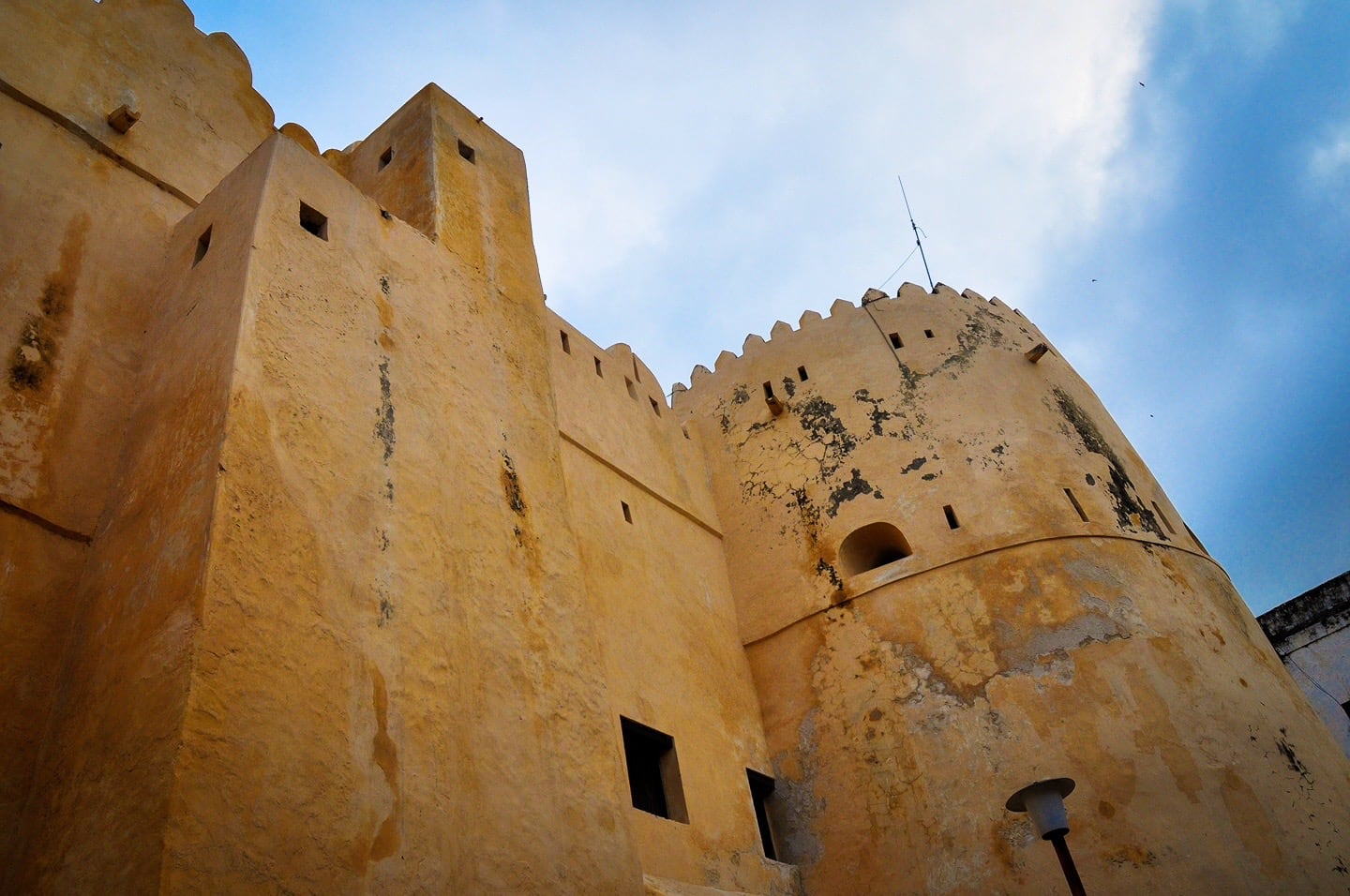 7
|

Historic Landmarks & Points of Interest

There are several historic landmarks and museums worth seeing on the island and beyond.

Arabs, Persians, Portuguese, Chinese, Germans, British and Bantu Africans have all made indelible marks on Lamu, which is reflected in the island's culture and architecture.

The primary religion is overwhelmingly Muslim — there are over 40 mosques on the small island! (nearly a dozen in the town center — which becomes sort of a "Battle of the Mosques" at prayer time, with the various Muezzins all calling out over the loudspeakers simultaneously (sometimes even at 4am!).

A few points of interest that should be on your short list of places to visit in Lamu Island out are:

LAMU WATERFRONT ▸ The Old Town waterfront has changed little in the past century, particularly the stretch of the Corniche Path just north and south of the Museum Jetty. This is one of the best places to get a sense of what this trading settlement might have been like in its heyday on a leisurely sunrise/sunset stroll.

LAMU FORT ▸ Lamu Fort has long been at the center of daily life in Lamu since its construction in the early 19th century. It was here that the Sultan of Oman consolidated his power in East Africa, greatly increasing Lamu's prominence before its eventual decline following the Sultan's relocation to Zanzibar. The Fort served as a prison through much of the 20th century, and currently serves as a cultural exhibition hall and museum.

RIYADHA MOSQUE ▸ Dating to 1900, Riyadha Mosque is one of the most prominent in town for its esteemed Centre for Islamic Studies and for hosting the annual Maulidi Festival – where pilgrims come from across East Africa to join in prayers and compete in donkey races and dhow-sailing events.

LAMU DONKEY SANCTUARY ▸ By some estimates, there are as many as 6,000 donkeys on Lamu Island. Yet, until fairly recently there were few services on the island to care for the health and wellbeing of Lamu's beloved workhorses…or work-donkeys, so to speak. In 1987, that changed with the opening of the Donkey Sanctuary, which provides free treatment to the island's donkeys.

THE FORT OF SHELA ▸ At the water line just south of Shela Village, one might easily mistake the imposing garrison-like structure perched on the point as a historic Omani stronghold. But in fact the impressive Fort of Shela is a much more contemporary structure (c. 2001) dreamed up by an Italian aristocrat. Following his death, his wife transformed their incredible home into a luxury hotel.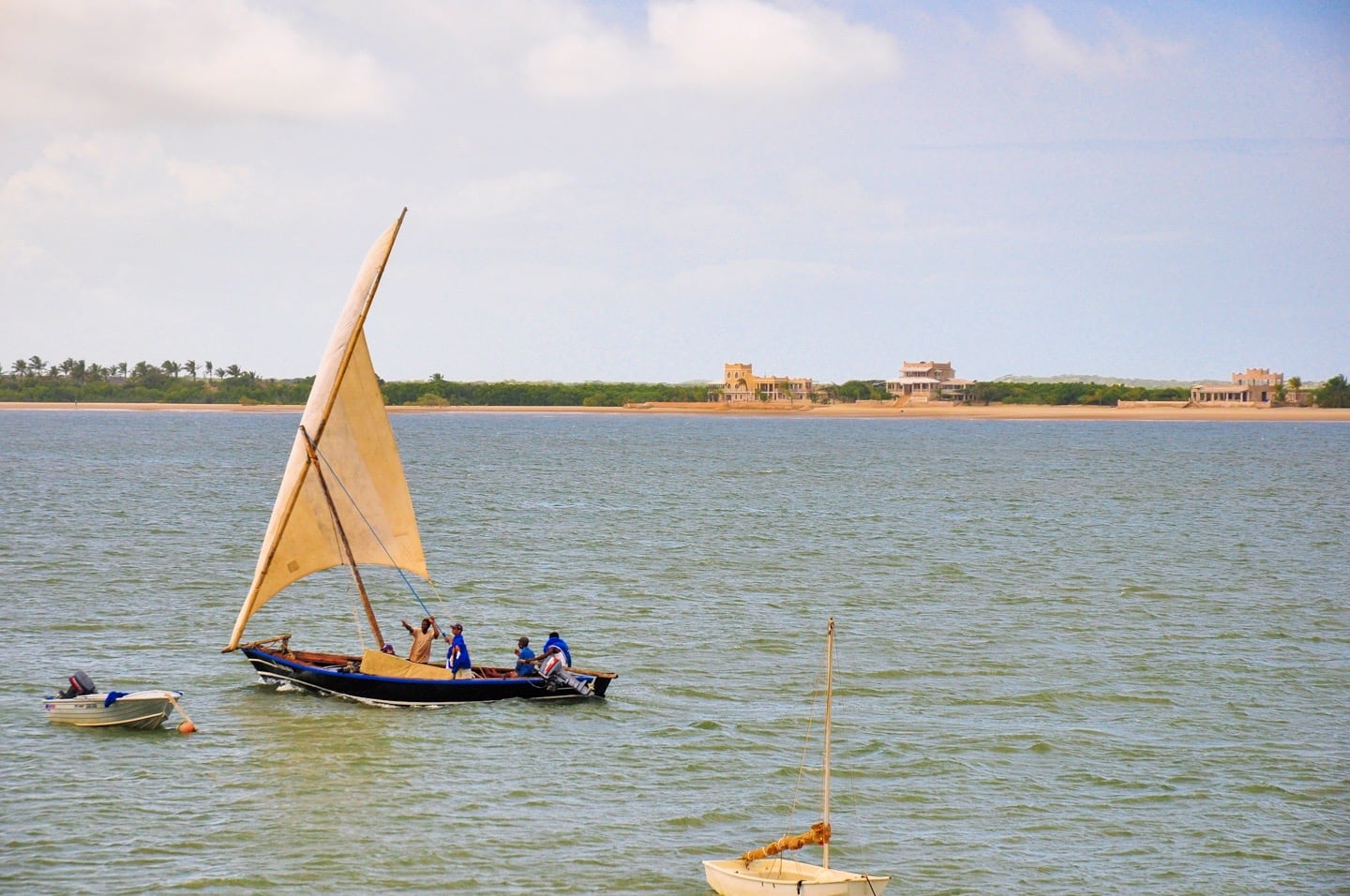 8
|

Off-Island Adventures

If you're hungry to experience more of the area's rich history, there are two day trips on neighboring islands that are worth a look.

Takwa Ruins on neighboring Manda Island are the preserved remains of a Swahili settlement founded in the early 16th century and abandoned around 1700.

The site is worth a visit for exploring a handful of semi-intact structures, particularly the Great Mosque and Pillar Tomb. The ruins typically take about 30 minutes to reach by boat from Old Town on Lamu Island.

Farther afield on Pate Island are the impressive remains of Siyu Fort, a 14th-century coral stone stronghold constructed by locals rather than foreigners. There are also a number of other interesting ruins worth exploring in and around Siyu Village.
---
Related
---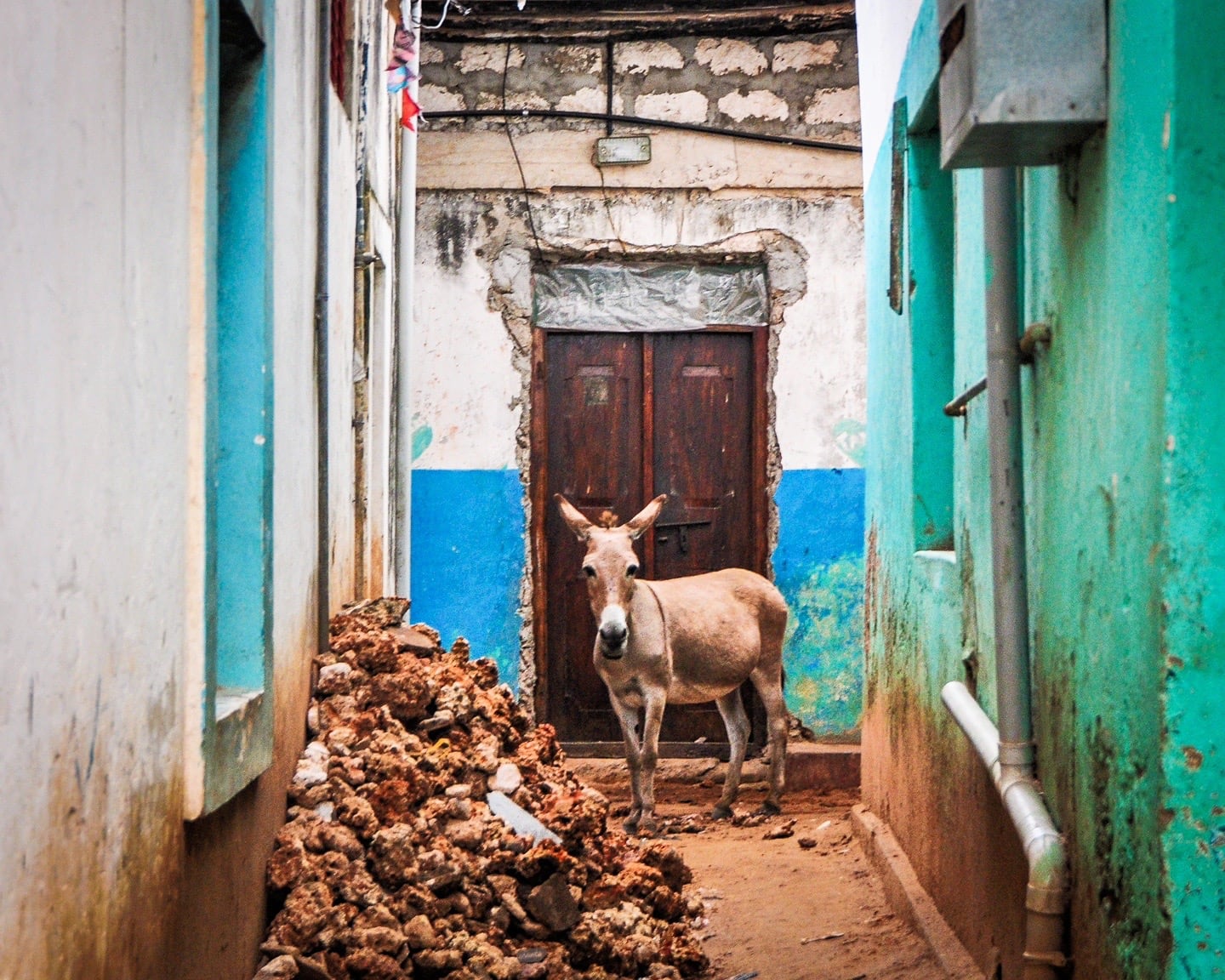 9
|

Donkeys on Parade at 'Rush Hour'

There might not be any cars on Lamu Island, but that doesn't mean you won't find yourself in a traffic jam every now and then!

With over 6,000 donkeys on the island, traffic can get a bit congested at peak hours, as you might expect.

Out and about on a midday stroll, I've occasionally found myself getting cozy with a centuries' old coral stone wall inside a narrow passageway in order to let a team of donkeys carrying sand, lumber, or whatever you can think of, pass without issue.

Owing to this organic form of transportation, you may encounter your fair share of donkey dung during your Lamu explorations (an aspect of visiting the Lamu Island that has more than its fair share of critics on TripAdvisor).

But, hey, it's all part of the magic of Lamu. You really do feel like you've been transported back 500 years to a very different time and place.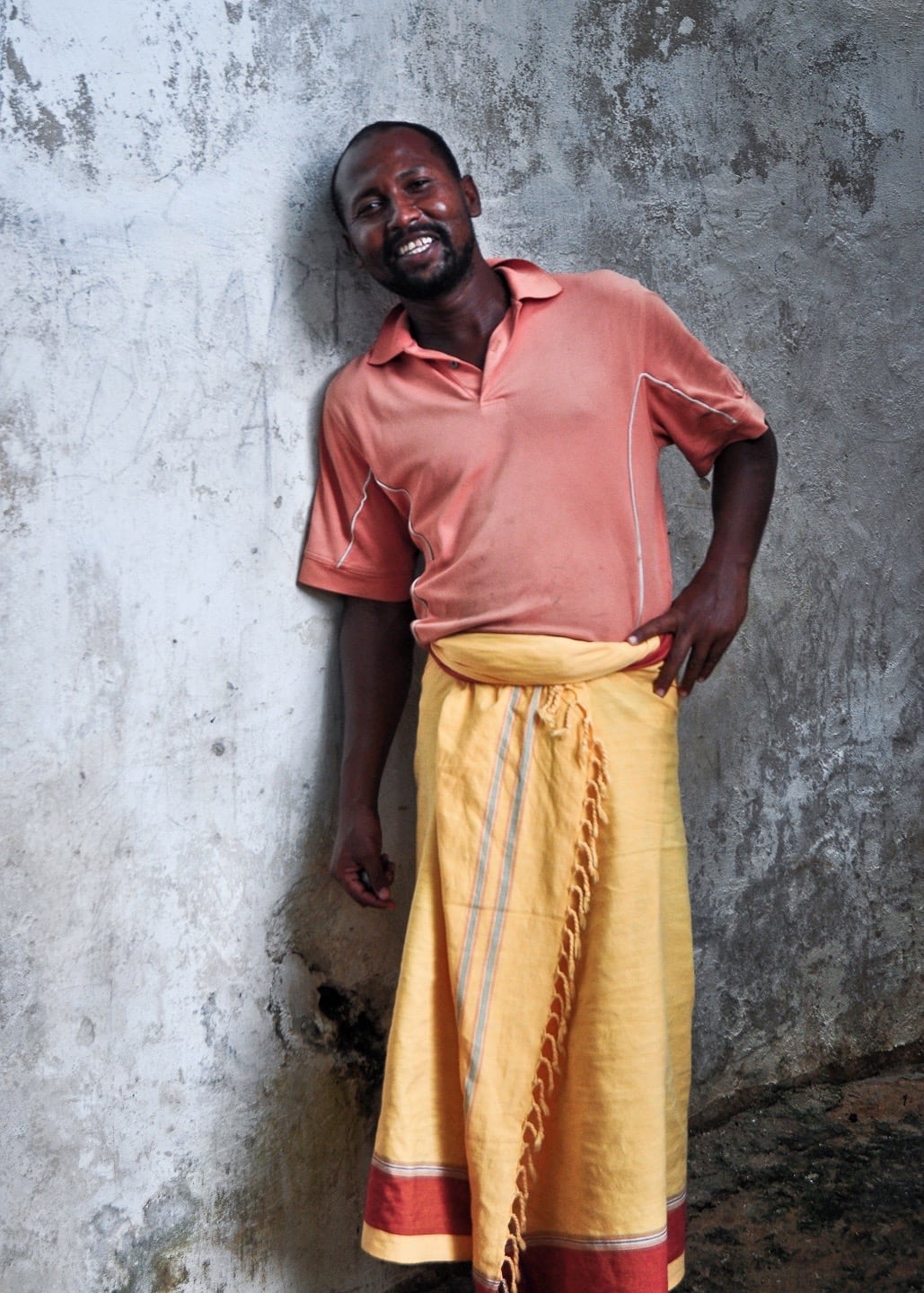 10 | Engaging Local Residents
After encountering a number of aggressive hustlers and touts in Nairobi and other parts of the Kenya Coast, I was reluctant to let my guard down in Lamu.
I was pleasantly surprised to find most people on the island to be helpful, friendly, and far less pushy than other parts of the country.
Many in fact, like the gentleman above, wanted nothing more than a chat and for me to snap a picture.
As a traveler anywhere, you'll of course want to practice common sense with a healthy dose of skepticism regarding people's motives, particularly if you're traveling alone or exploring after dark.
With that said, I found residents of Lamu to warm and welcoming, and eager to chat with visitors about their remarkable island and own interesting history as well.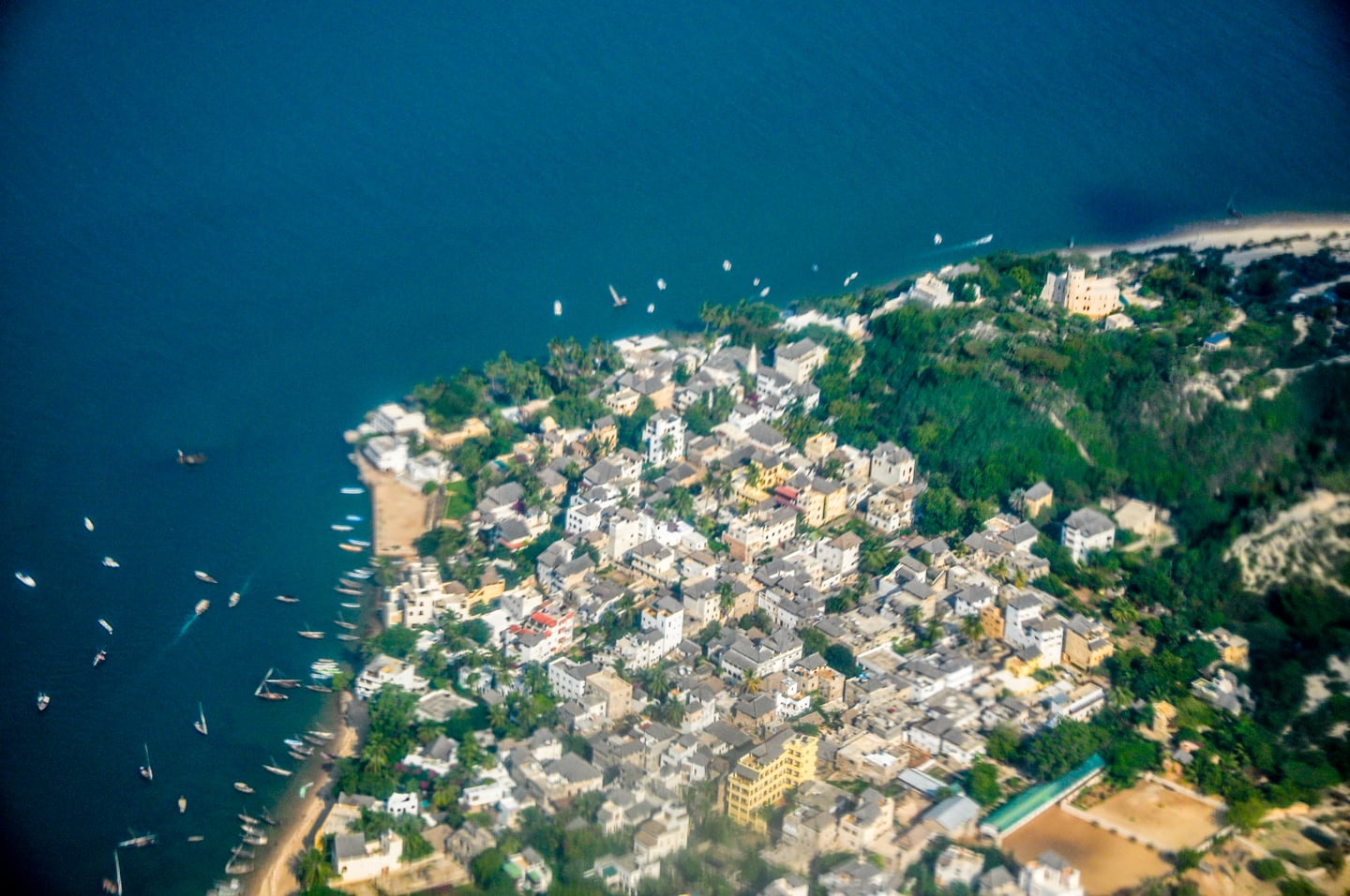 11
|

Flying In & Out of Manda Airstrip

The journey by land to Lamu from elsewhere along the Kenya Coast is long, uncomfortable, and fraught with uncertainty.

The best way to get here (by far) is to fly.

I made the journey from Malindi to Lamu by bus, and the return journey back to Nairobi by plane. In retrospect, I wish I would have saved a lot of time and flew both legs of the journey.

There is no commercial airstrip on Lamu Island itself. Whether you choose to get here by land or air, you'll still need to take a boat for the last portion of your journey.

However, Manda Airstrip on neighboring Manda Island, is practically with in eyesight of the Lamu Old Town waterfront, making for a short jaunt by ferry across the narrow channel.

Flying in and out of rustic Manda Airstrip is an experience in itself. And the views on a clear day of historic Stone Town and the rest of Lamu Island from above is worth the cost of airfare alone!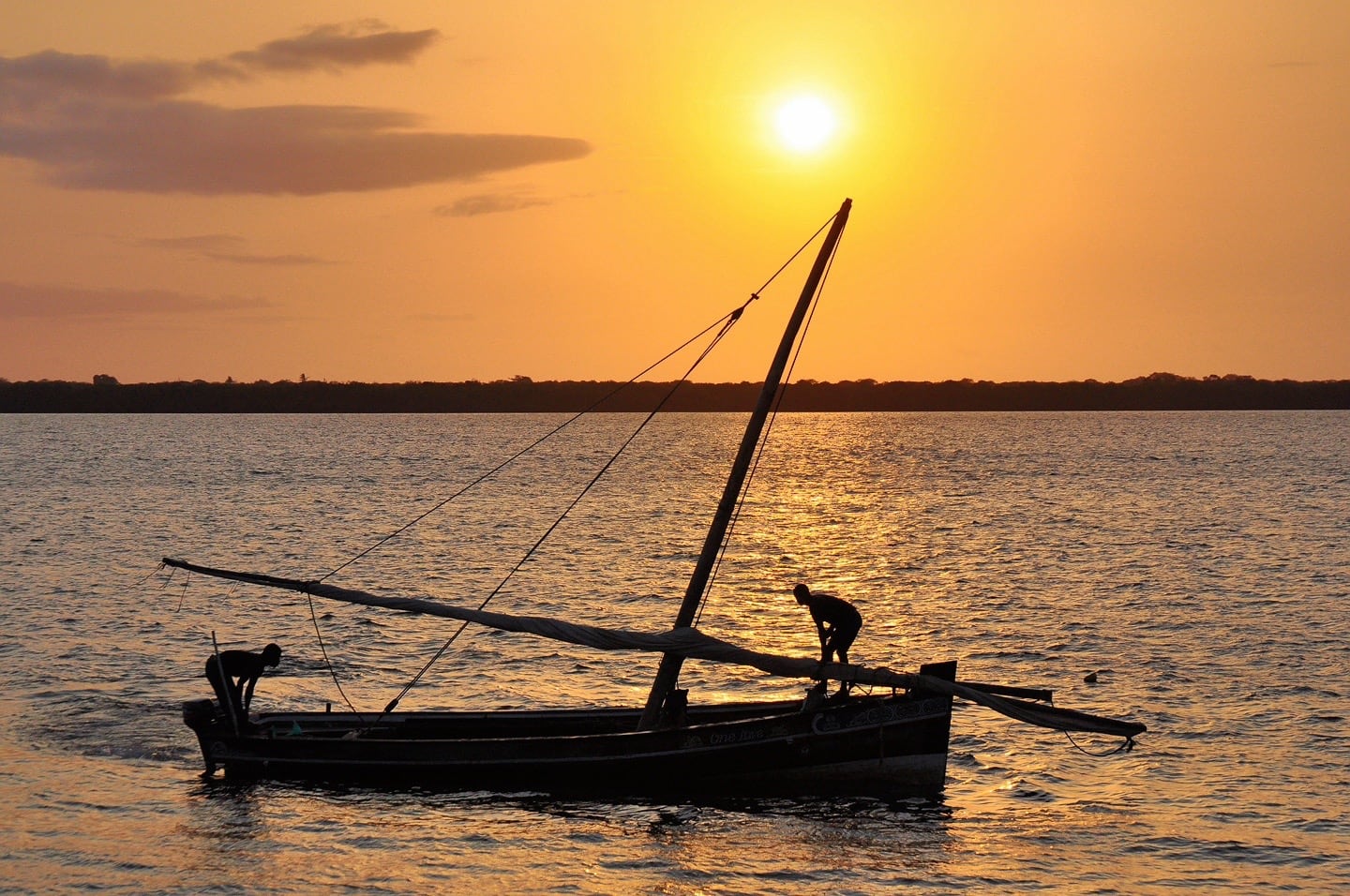 12
|

Spectacular Swahili Sunrises

It pays to be an early riser on the Kenya Coast, where you can expect jaw-dropping sunrises during much of the year.

But there's just something very special about Lamu sunrises that put them, at least in my opinion, in a class of their own.

Head down to the Corniche Path at daybreak and witness an ancient port town bustling in a flurry of activity as it has for centuries.

Lamu Island, itself, has no deep water port, so all goods and provisions bound for Lamu Town must be offloaded by hand at the main jetty. Fishermen use ancient dhows to ply the channel for the catch of the day.

Much of this activity happens in the early morning hours and is very much worth getting up for.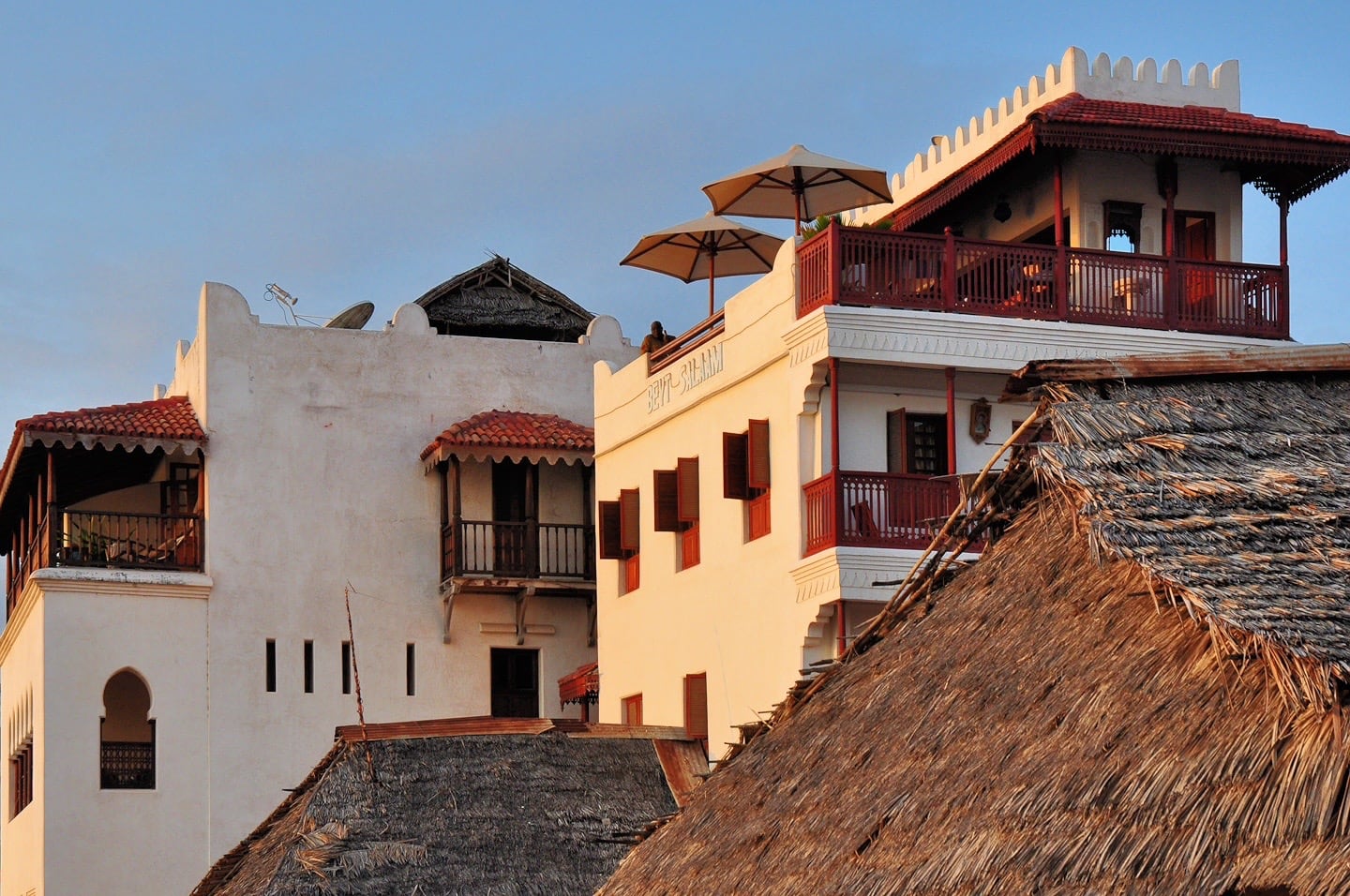 Final Thoughts on Lamu Island
In planning my first visit to the Kenya Coast in 2011, I had originally planned on just visiting Mombasa and Malindi, with a quick stop in Kilifi.
That was before a Nairobi-based friend recommended adding Lamu Island to my itinerary.
I nearly skipped Lamu Island, but changed my mind at the last minute and am forever grateful for the detour.
Since then, I've also spent time in Zanzibar Stone Town and Mozambique Island – also UNESCO sites with a shared history.
Yet, Lamu remains, in my mind at least, the most atmospheric and most interesting of the bunch.
For all the reasons listed above (and many more), Lamu Island certainly deserves a visit, particularly for travelers looking to get off the well-trodden tourist path and experience something unique, historic, and stunning all at once.
If you're anything like us, you'll find yourself taken by all the island has to offer the intrepid traveler, and may even find yourself extending your stay (or returning again and again).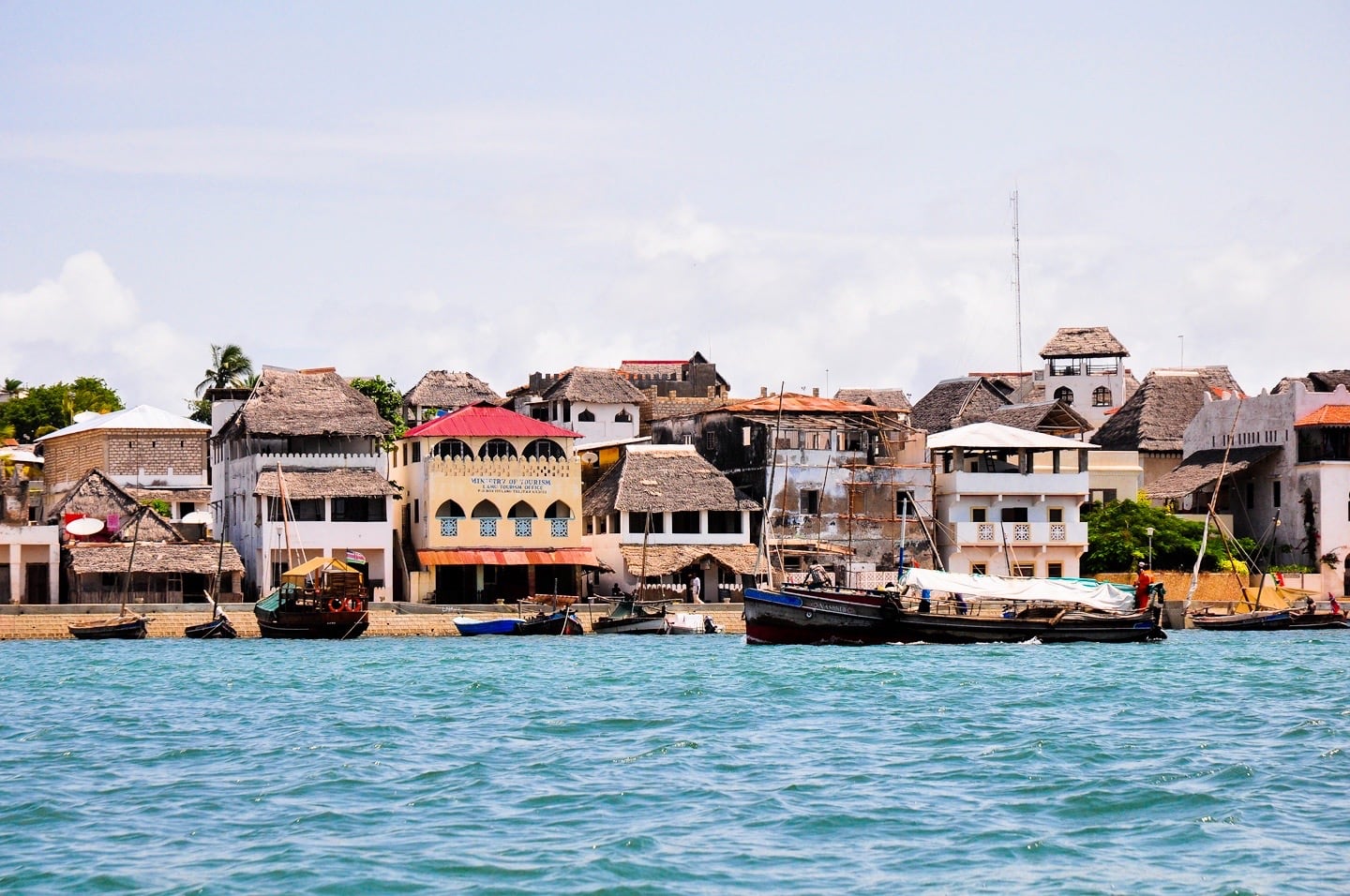 ---
Thanks for Reading our First-Hand Guide to Visiting Lamu Island
We hope you find it helpful in planning your next big travel adventure!
---