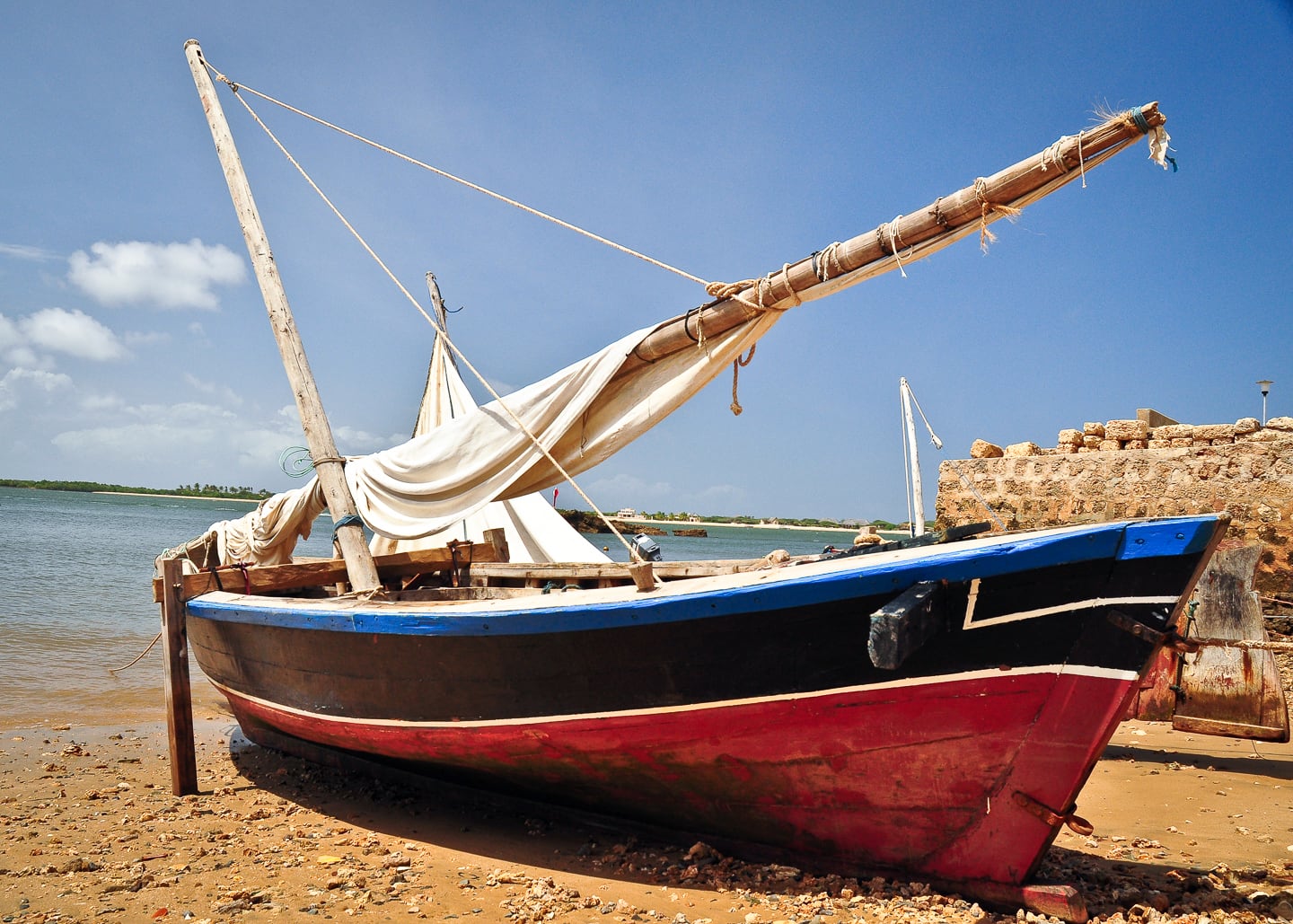 While exploring the narrow and twisting alleyways of Lamu Town was great fun, I occasionally ventured to other parts of Lamu Island over my week-long stay. Two things that amazing Lamu Town lacks are waterfront restaurants and a beach — luckily, Shela Village, also on Lamu Island, has such things.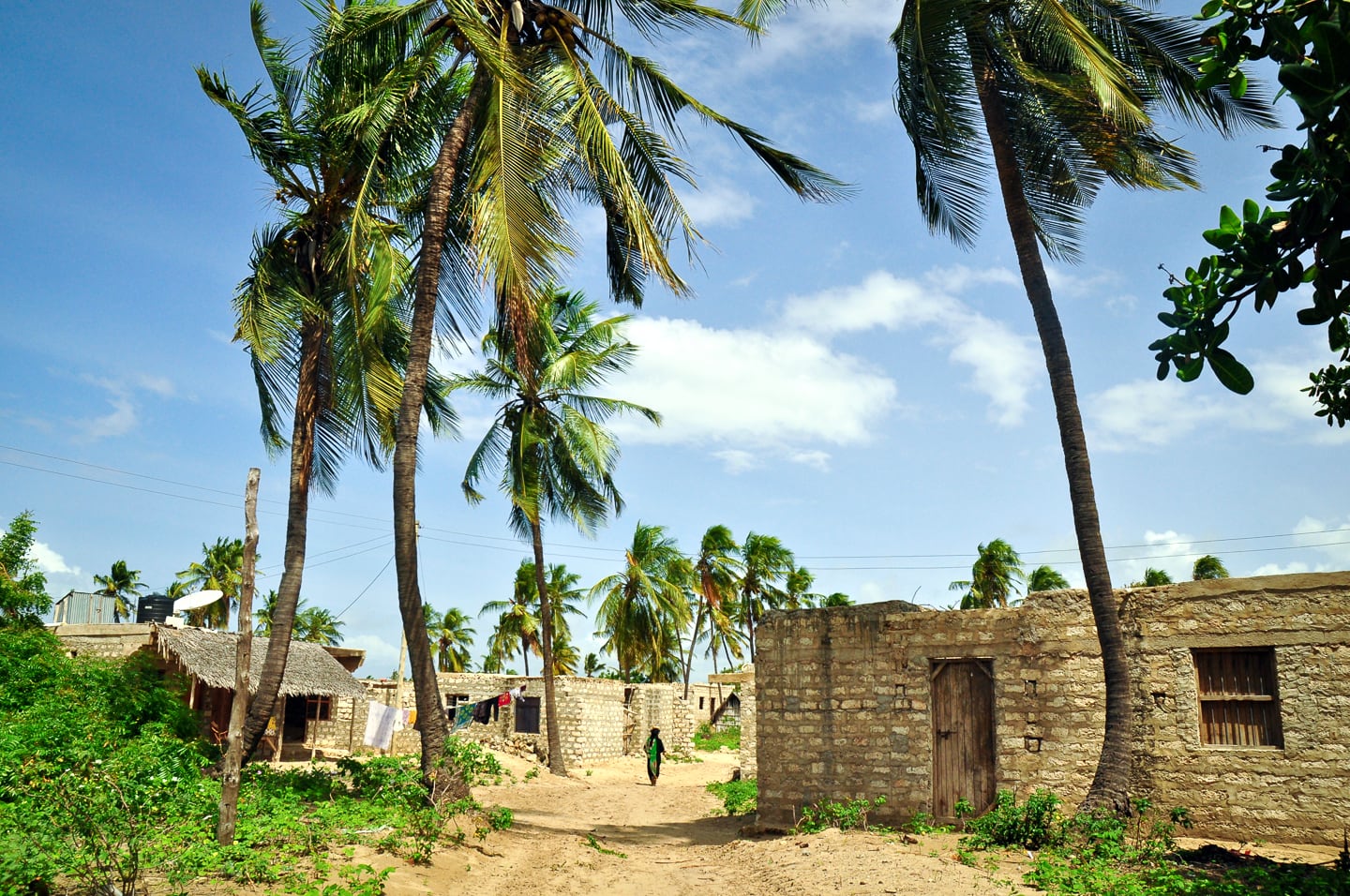 While only two miles separate Lamu and Shela, in many ways, they are worlds apart. Lamu is a bustling Swahili trade settlement and UNESCO World Heritage site. By some accounts, it's gritty and showing its age. Dozens of buildings stand dilapidated largely due to the onerous building codes and covenants as a result of being a UNESCO site. To renovate means keeping with original Swahili period construction methods which many Lamu residents simply can't afford.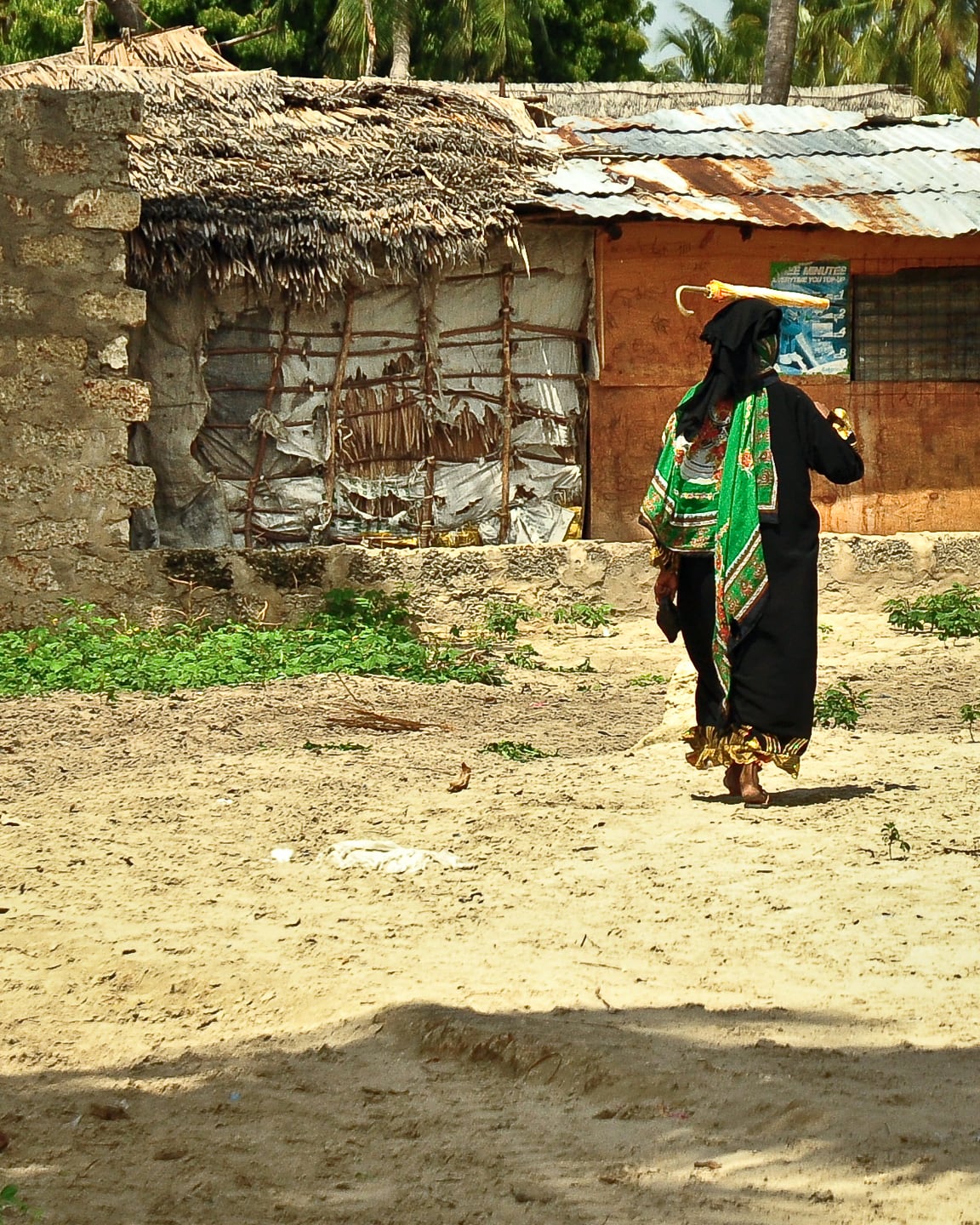 Shela, on the other hand, is a product of it's prime location on a beautiful stretch of white sand beach and large ex-pat community. Because it's not the center of trade and commerce in the area, it has a much more laid back feel. I feel like a bit of a sell out saying this, but I really can't decide where my loyalties lay: Lamu or Shela. Good news is, they're only a 45 minute walk (or five minute boat ride) apart, so you really don't ever have to decide, but rather just appreciate each for what they are.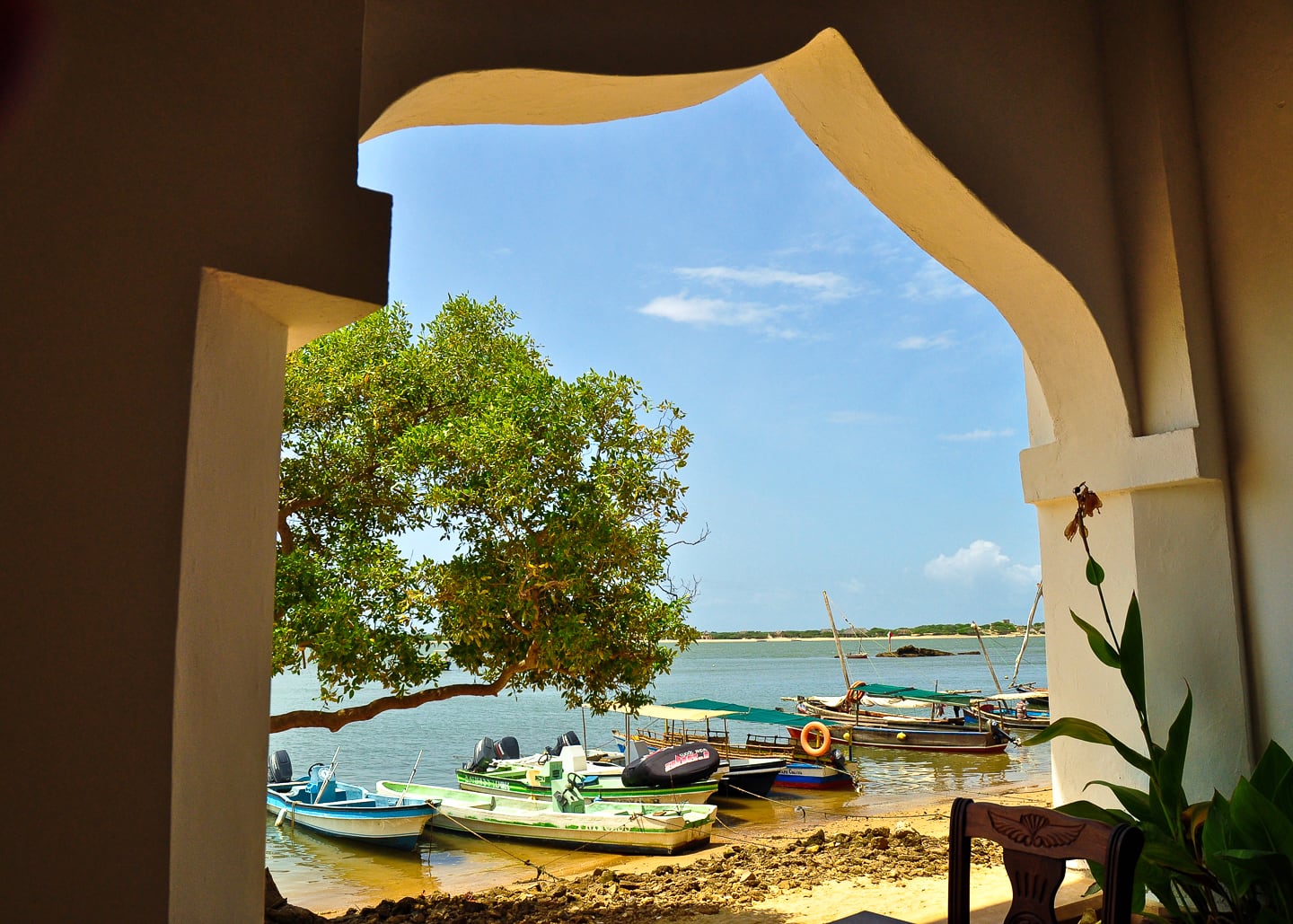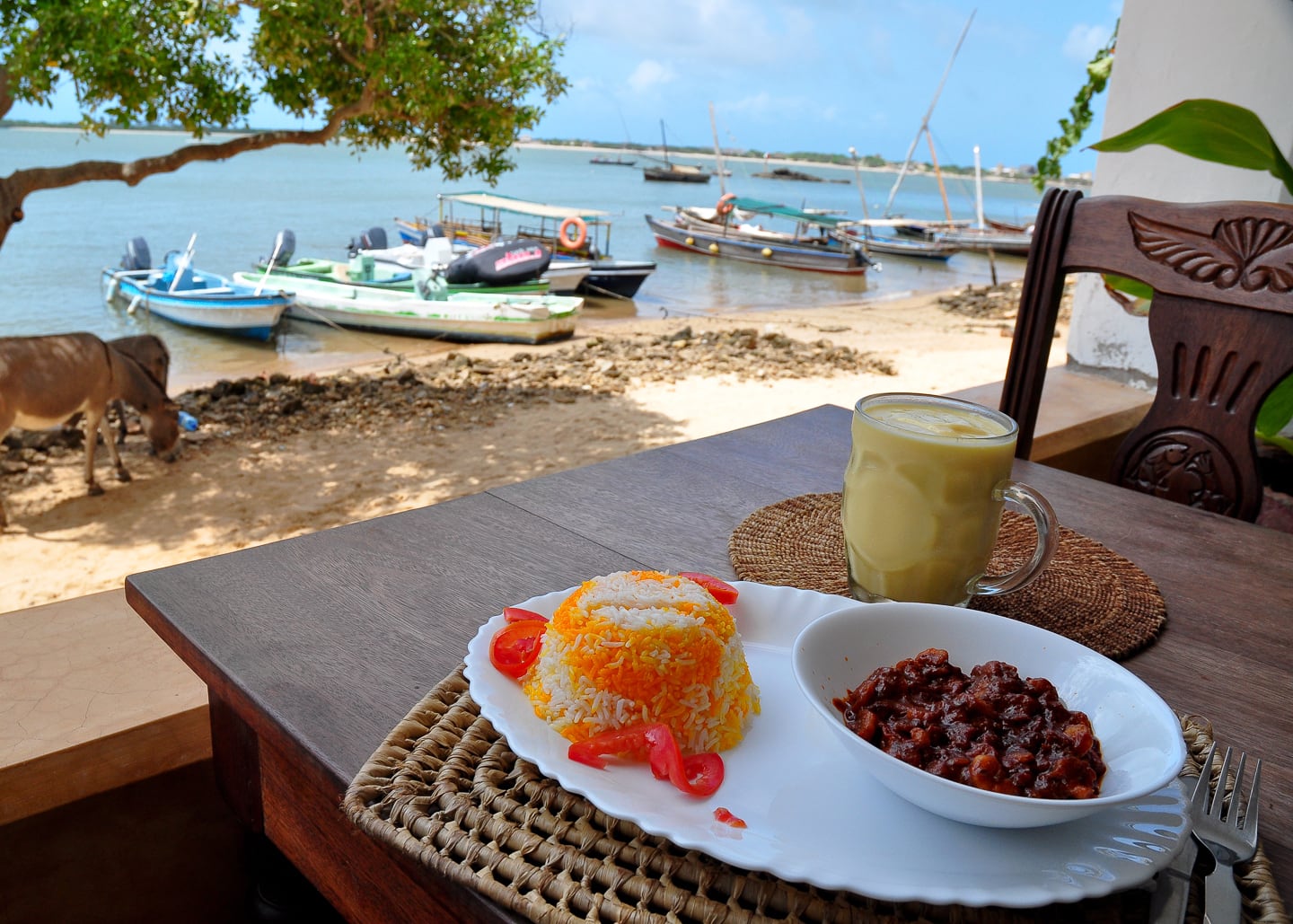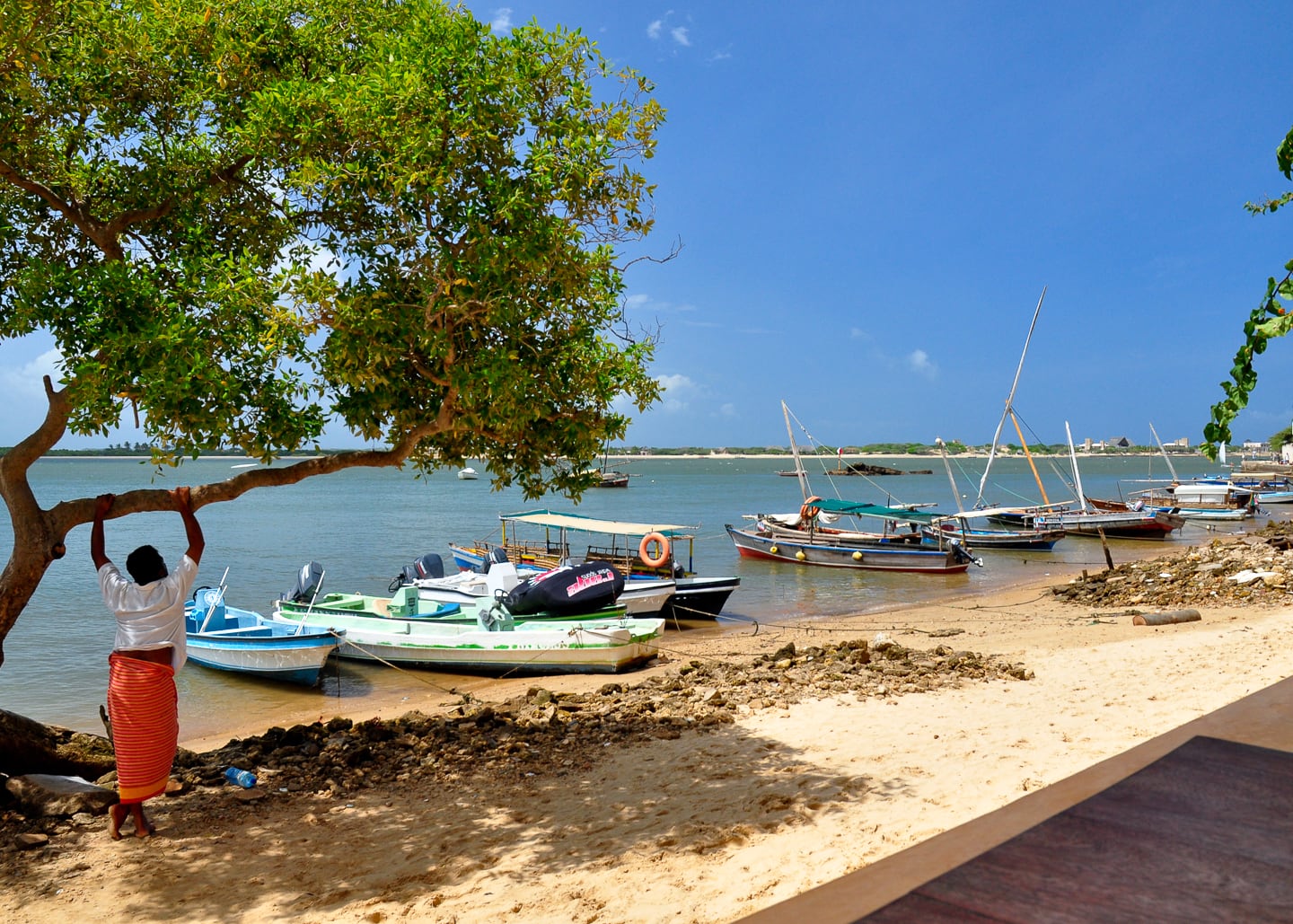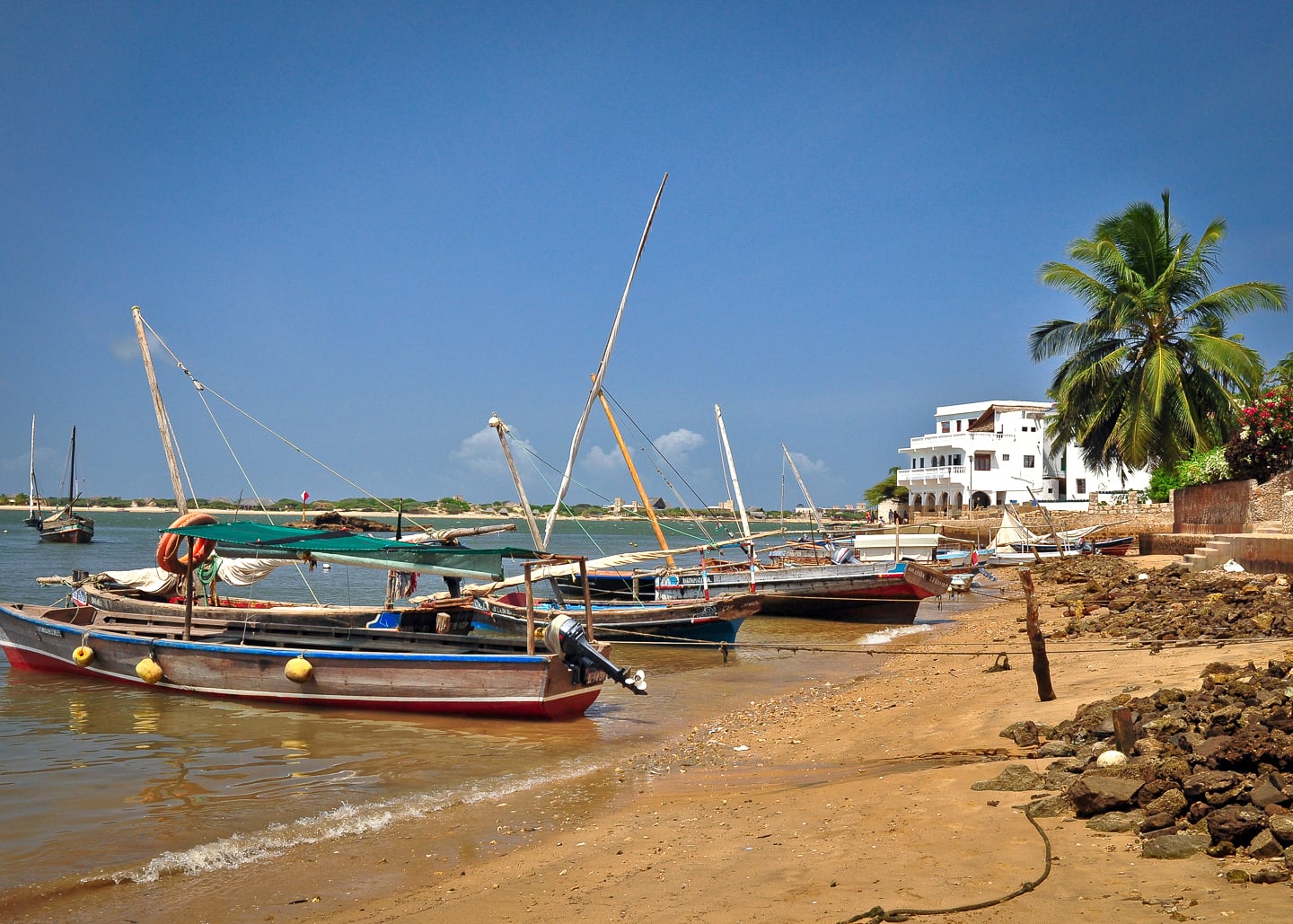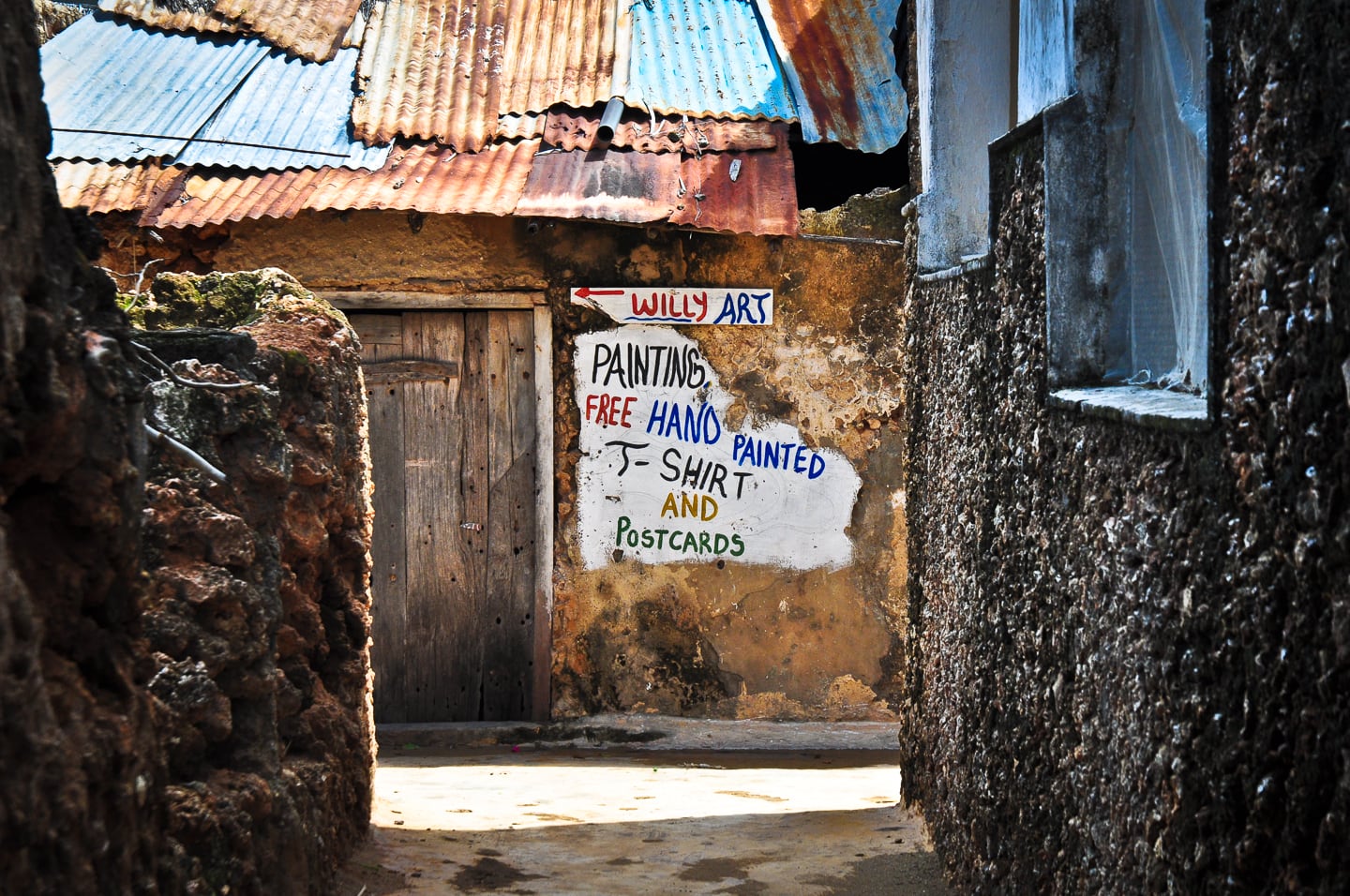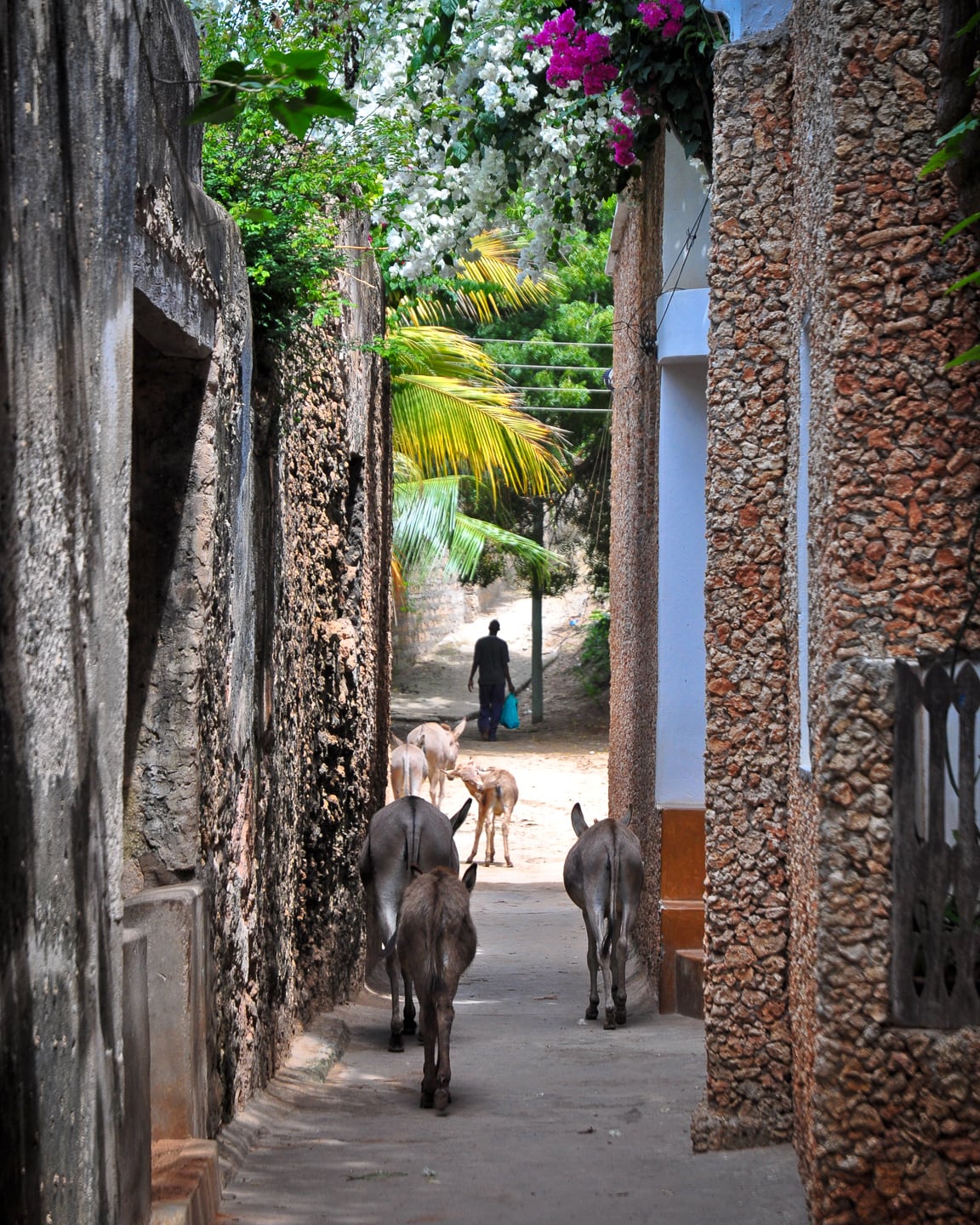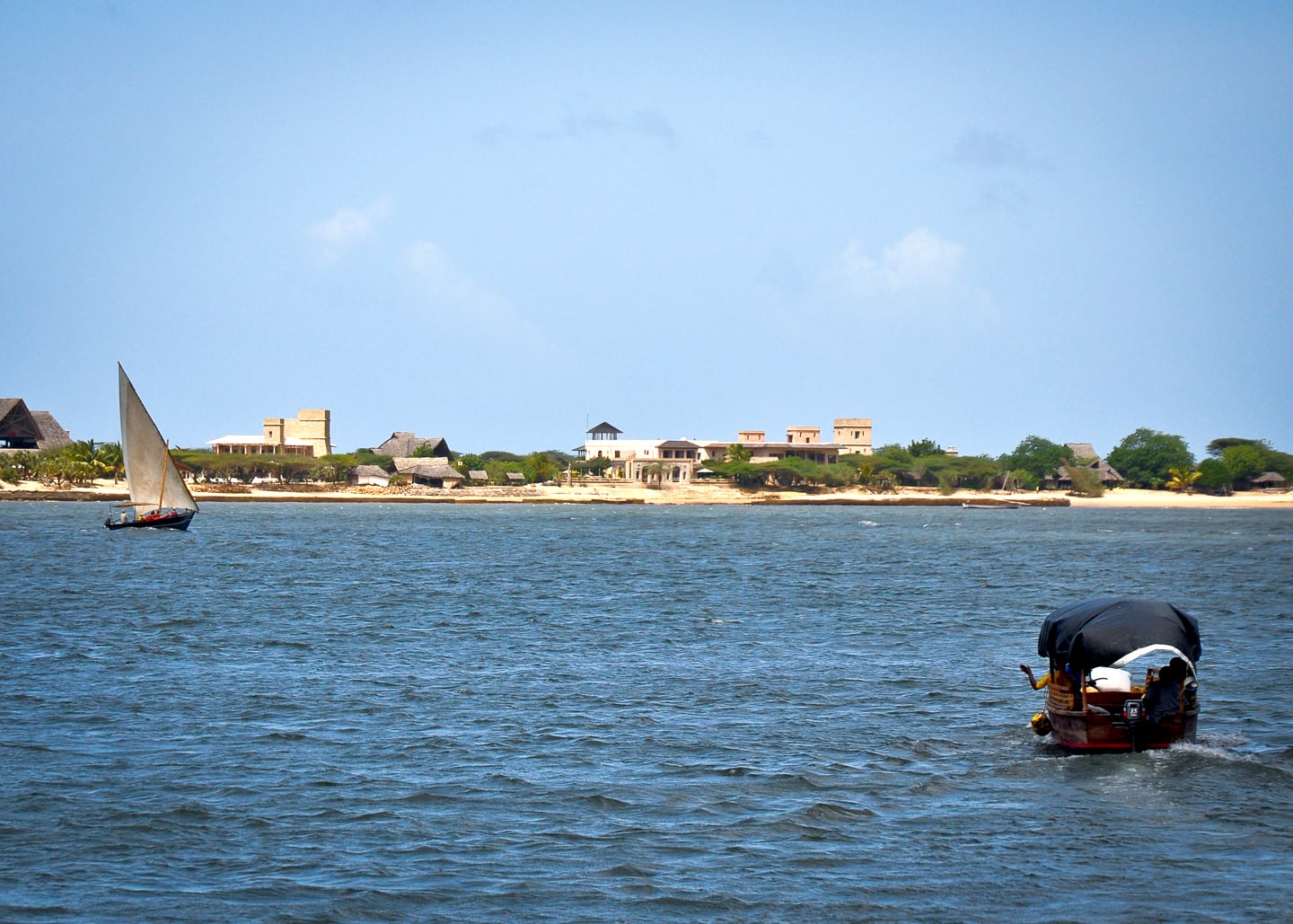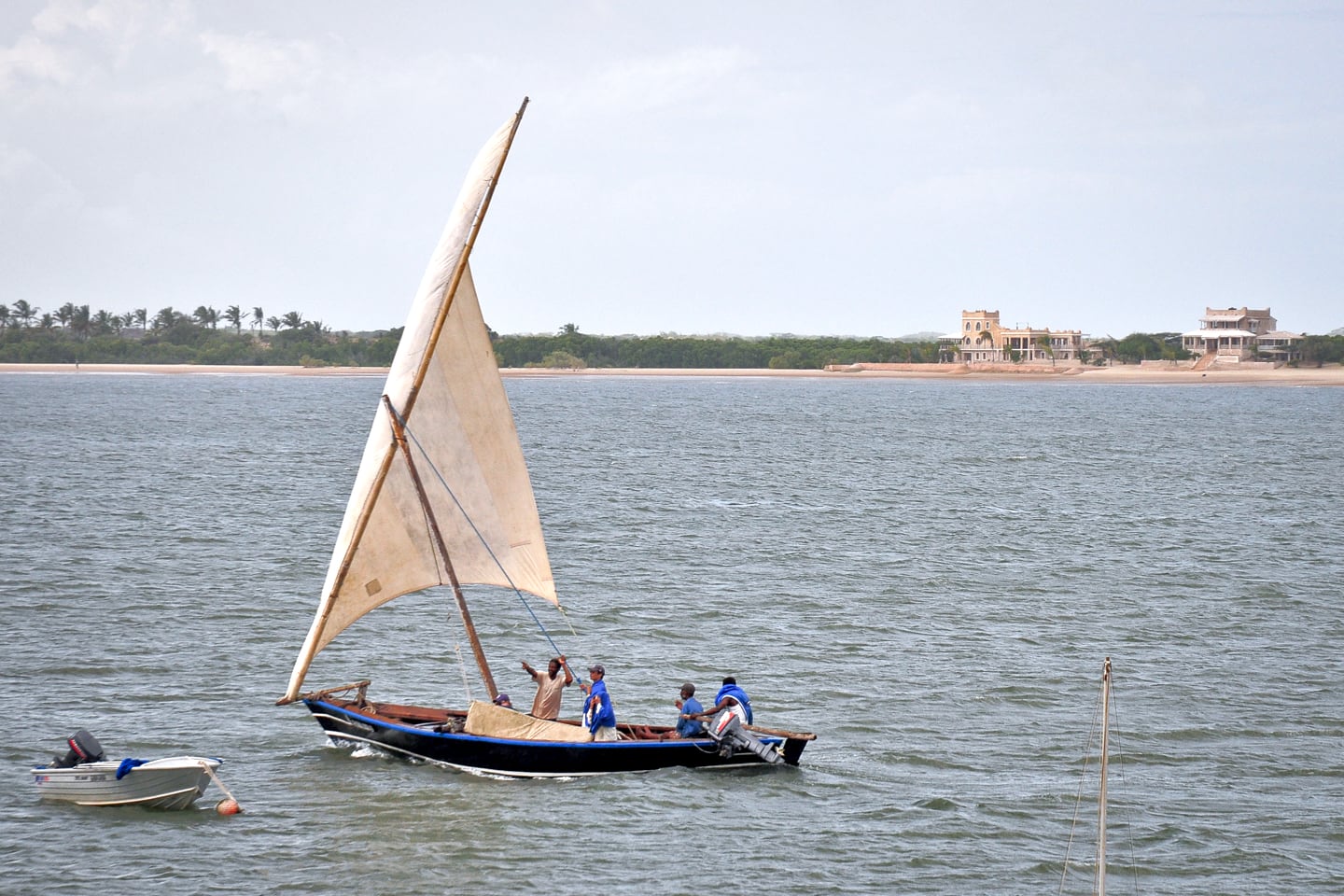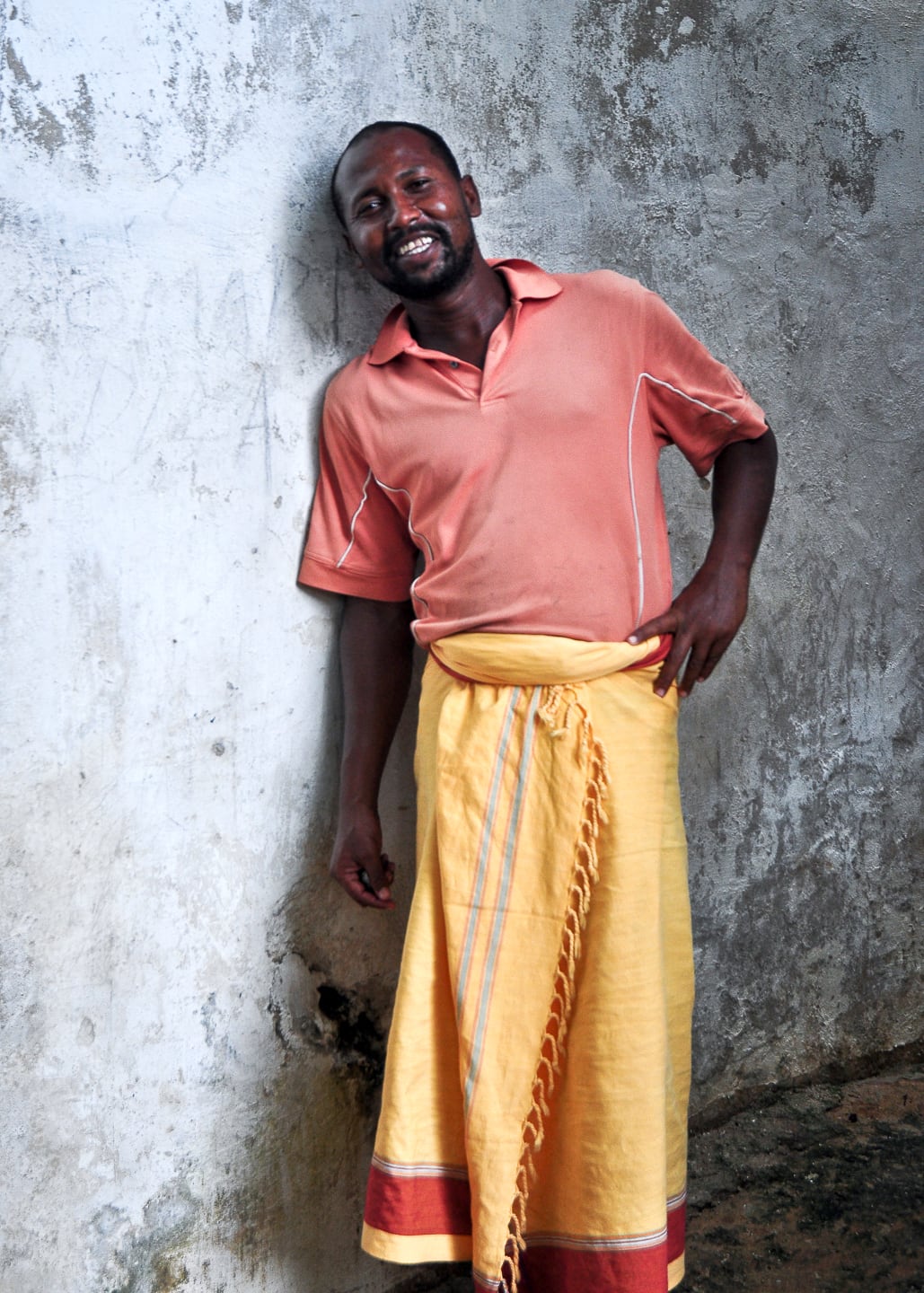 After Nairobi, I was a bit reluctant to let my guard down coming to the Kenyan coast, but people on the whole were incredibly friendly and most genuinely wanted nothing but to talk. This guy saw me with my camera and wanted a picture. Taking me back to my Mozambique days when children begged you to take their picture just to see themselves on the LCD screen, I readily agreed, but couldn't help but wonder what he had up his sleeve. Did he want money? Did he want to show me his cousins shop? Boat ride, perhaps? Nope. He didn't even really speak English, just wanted to pose in his customary Lamu Muslim wrap for a picture, took one look, gave a big smile and thumbs up and walked away.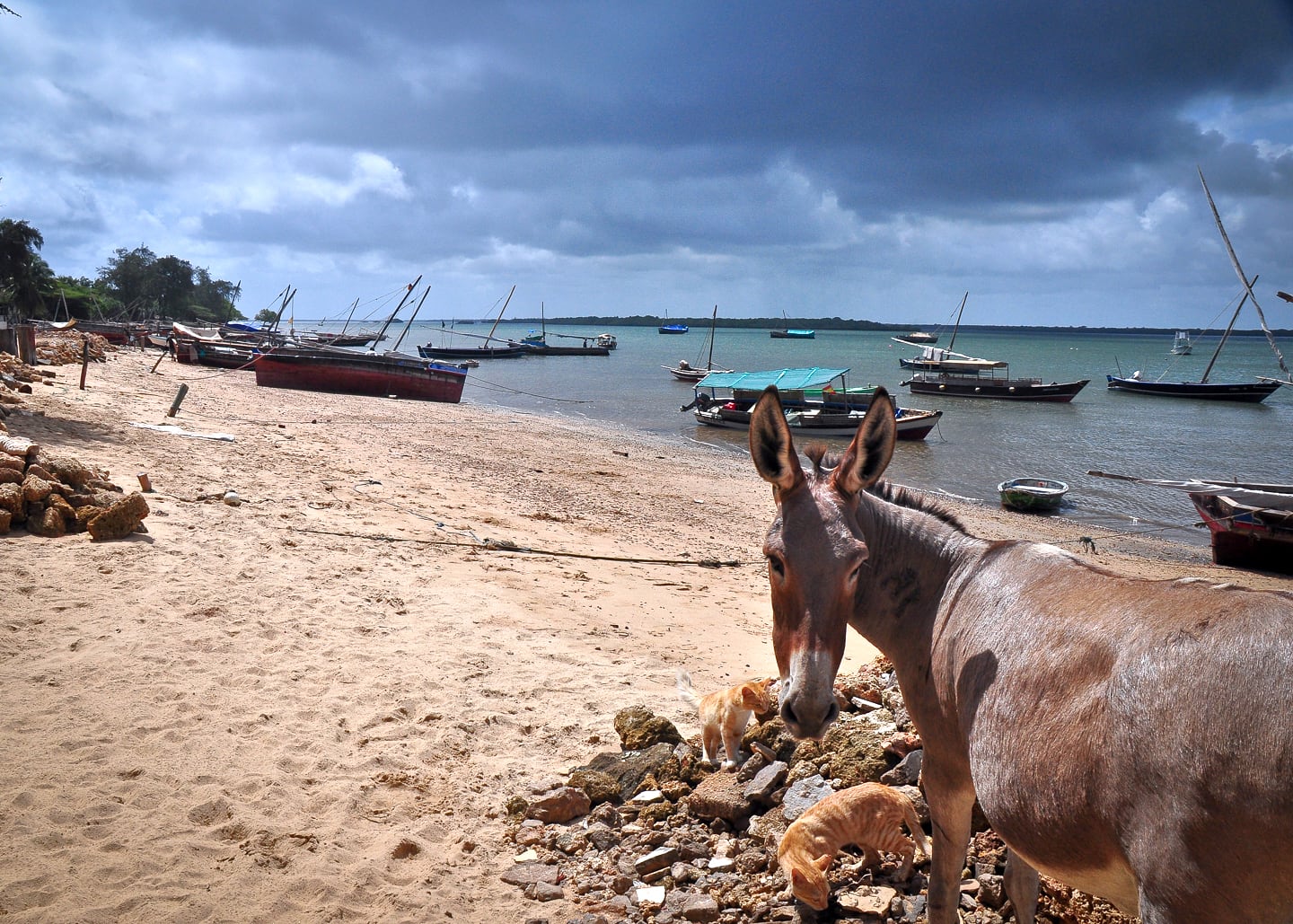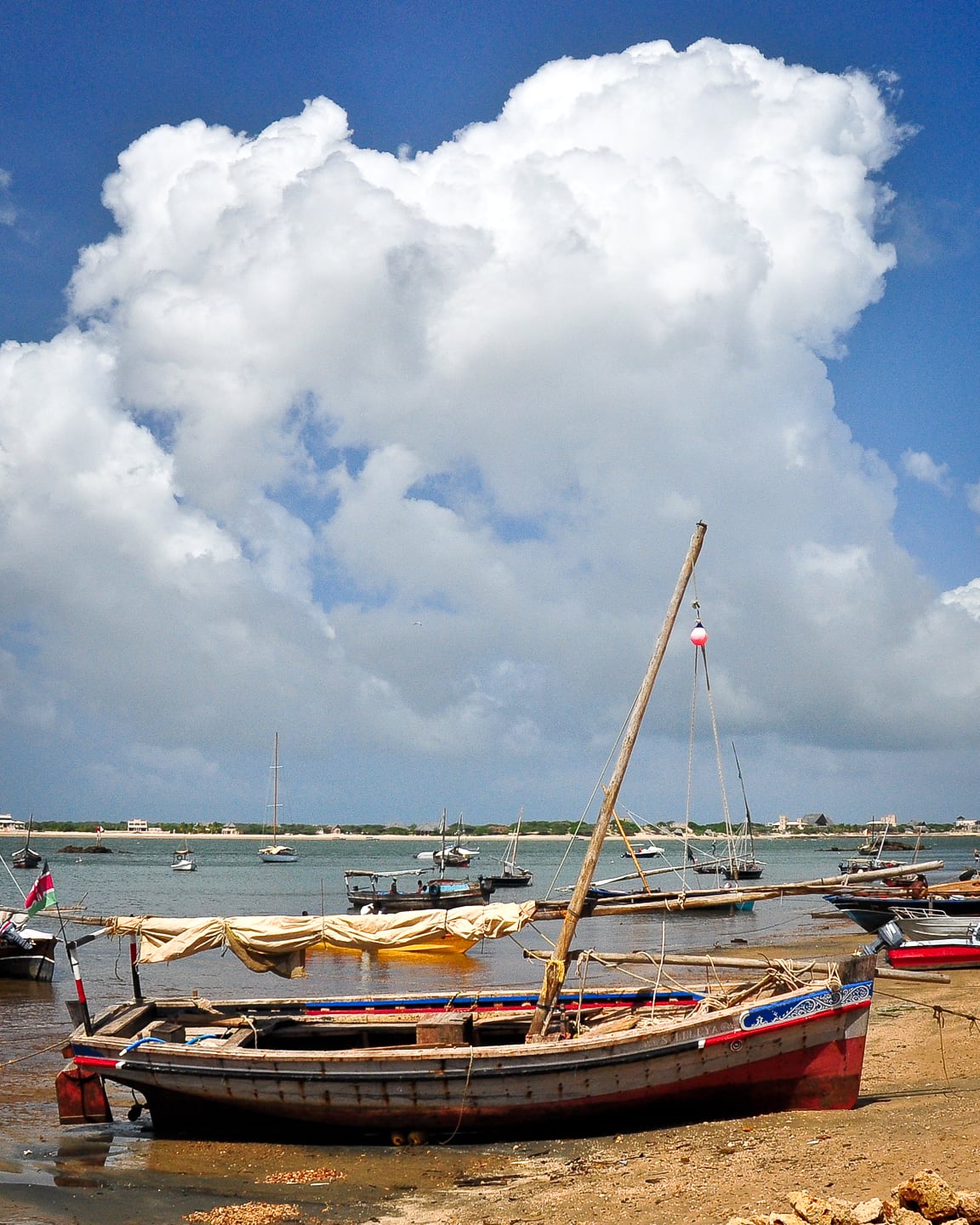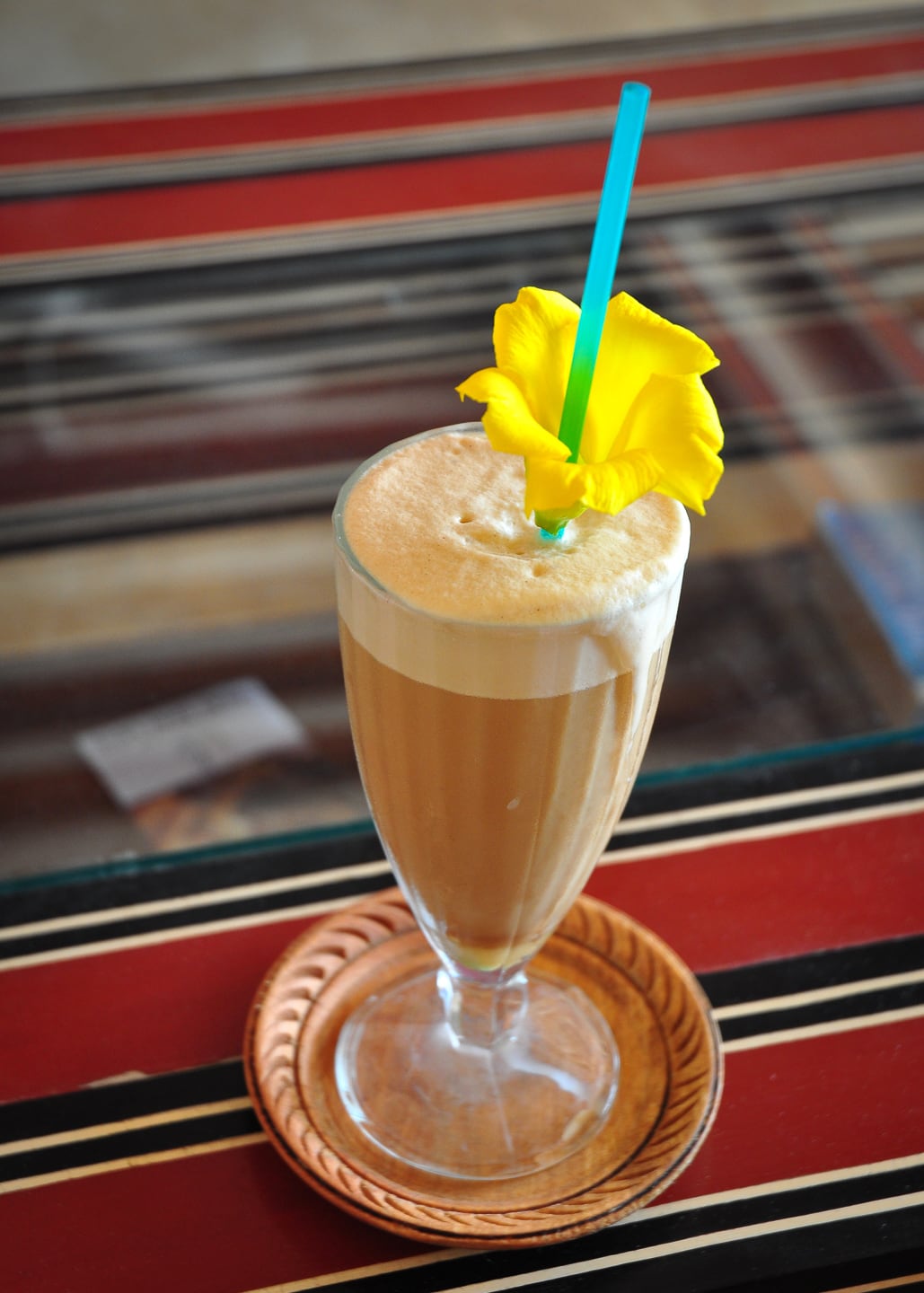 My treat — an iced coffee — at a little coffee shop which opened out to the sea in Shela.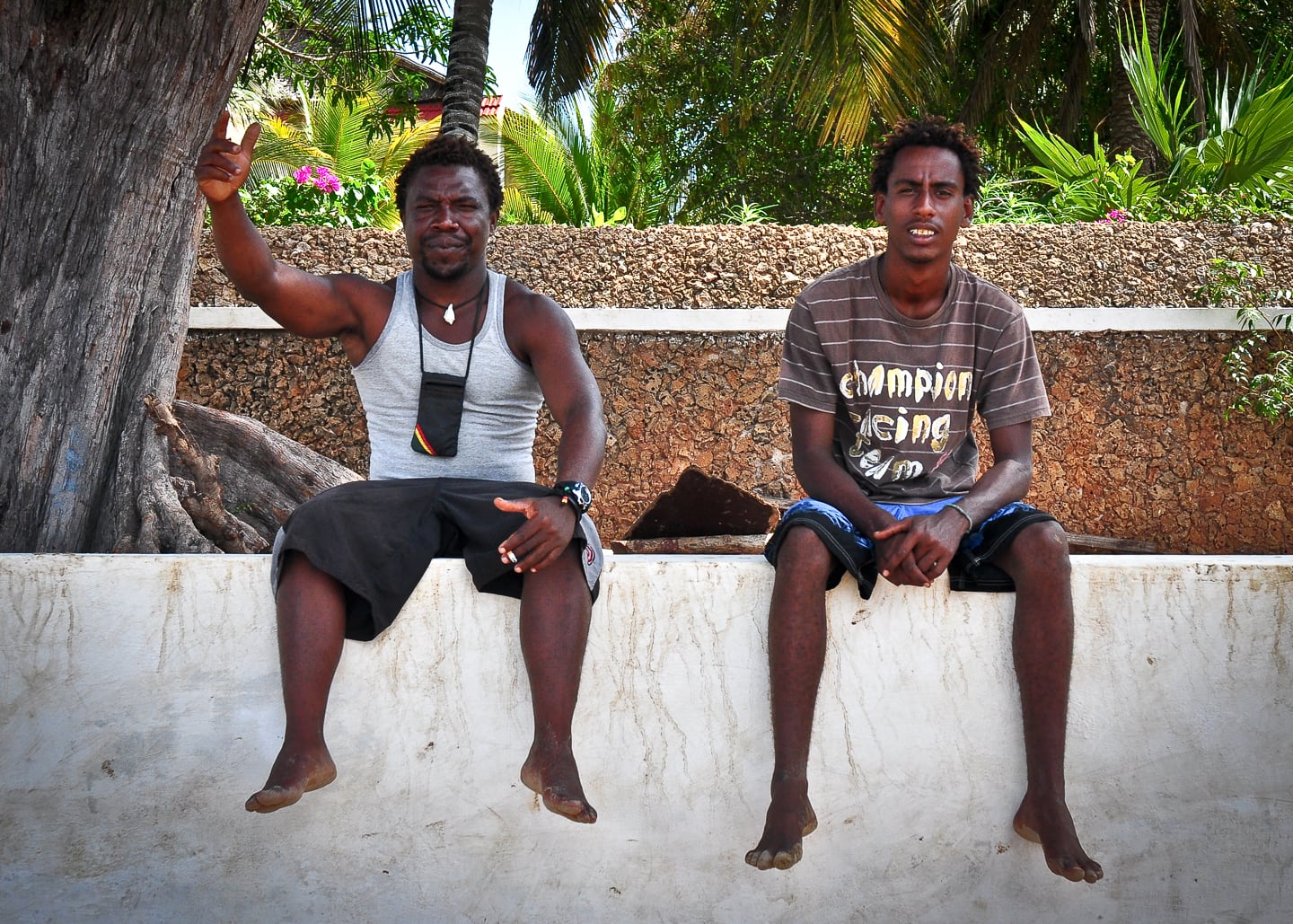 Their names escape me now, but on the left is the captain and on the right is the first mate of one of the finest dhows I've ever seen. It was a large vessel from Mozambique that had just recently been hauled out and completed overhauled. My infatuation with all things sailing got me talking with them for a while, trying to figure out how I could steal away on a run down to Mombasa, but unfortunately it never panned out. Nonetheless, they were two very interesting dudes.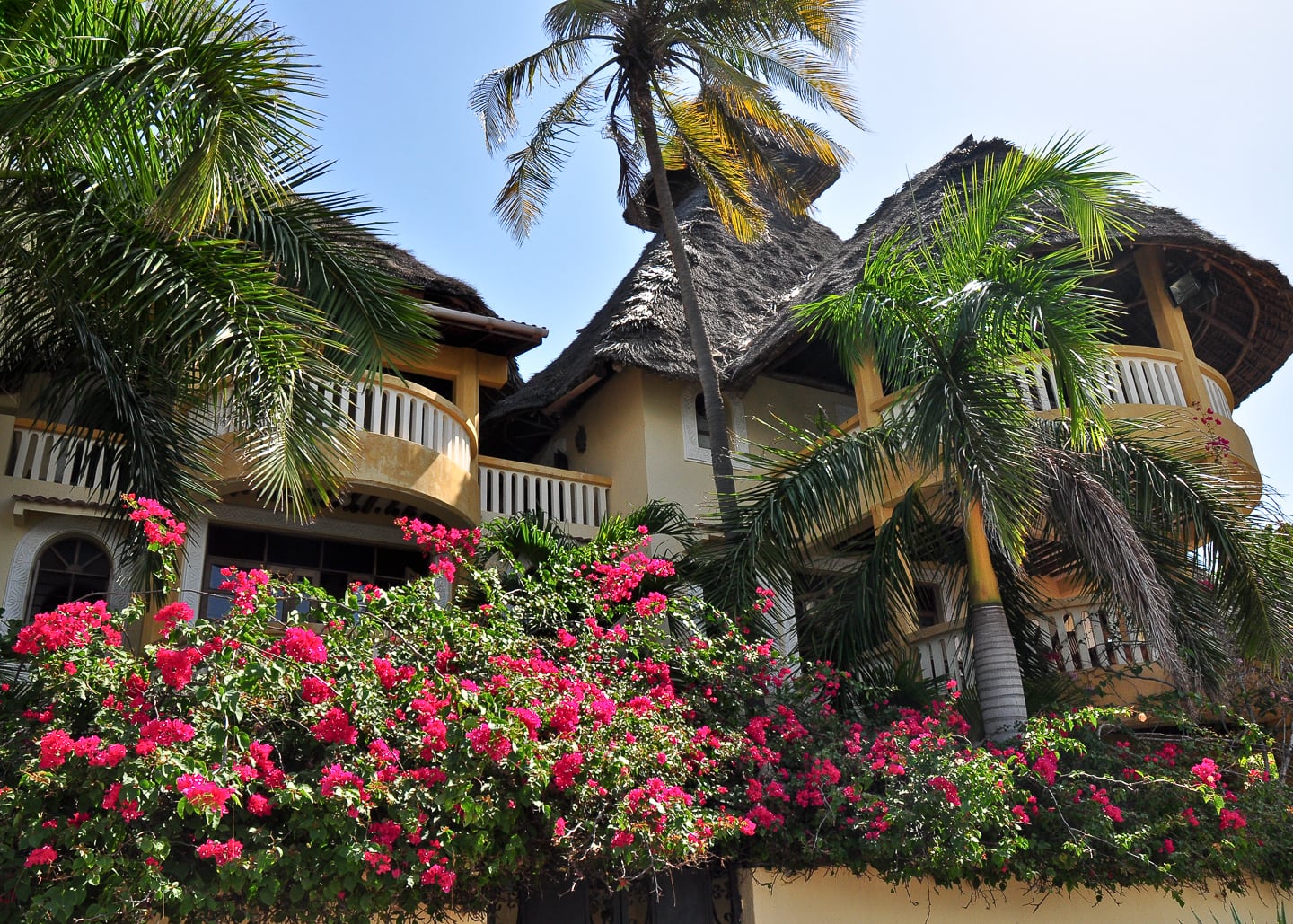 I'm not sure why, but I didn't take any water with me the first time I set out for Shela from Lamu Town. I guess I figured that two miles is two miles and I'd get a drink when I got there. Problem was, the "highway" ended up being nothing more than a sandy path that wound its way around family compounds with no rhyme or reason–as a result, I found myself getting lost more often than I had planned. Additionally, it was an incredibly hot day and the inland path doesn't afford much shade. When I finally came over the final sand dune and spotted Shela, I felt like I had emerged from the Sahara in a 1960s epic, stumbling over myself down the dune towards town and water.
On the way back to town, I opted for the longer, but better marked and shaded, seafront path. It's basically a paved path that follows the coastline so there's zero chance of getting lost. The views are pretty cool too.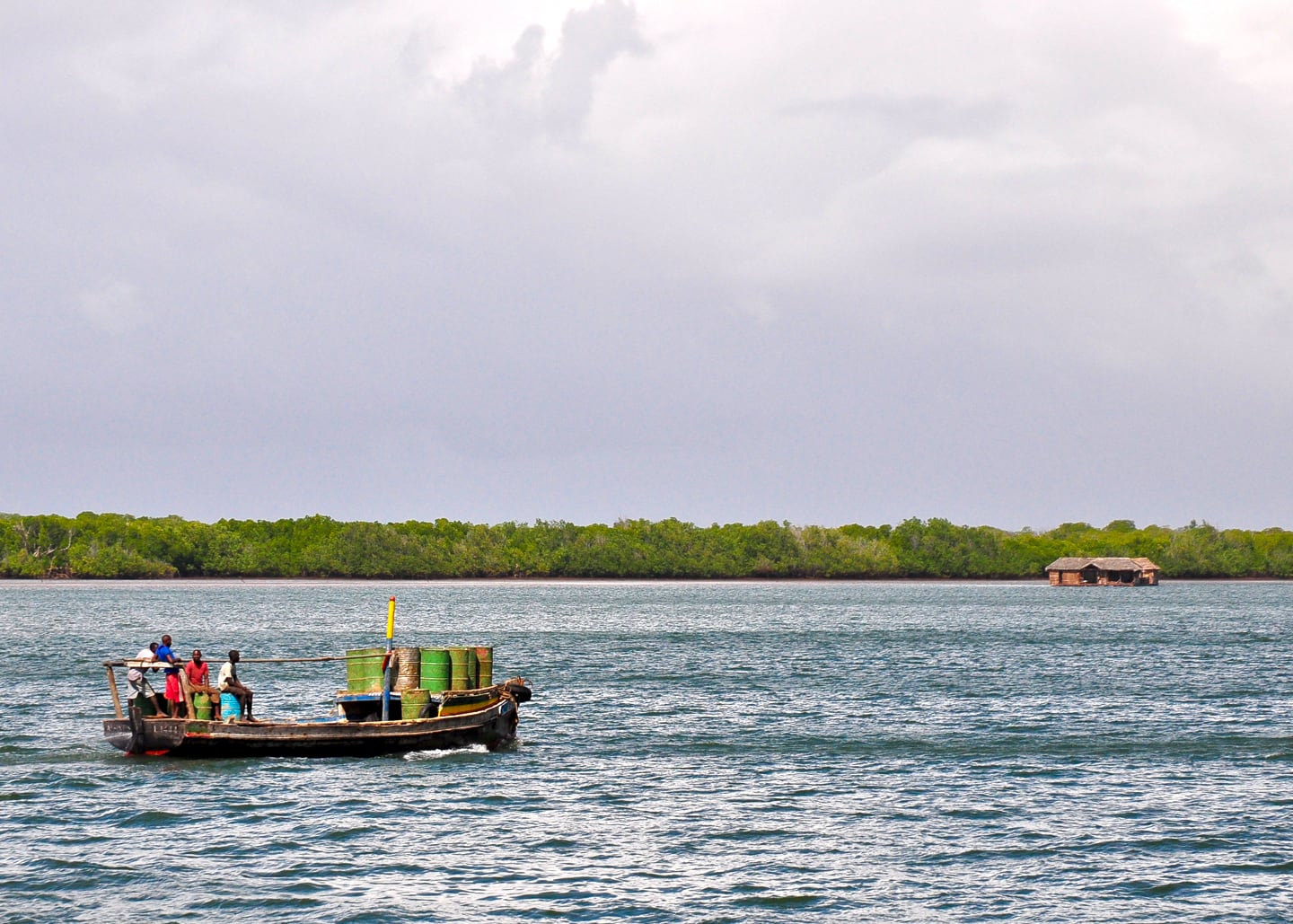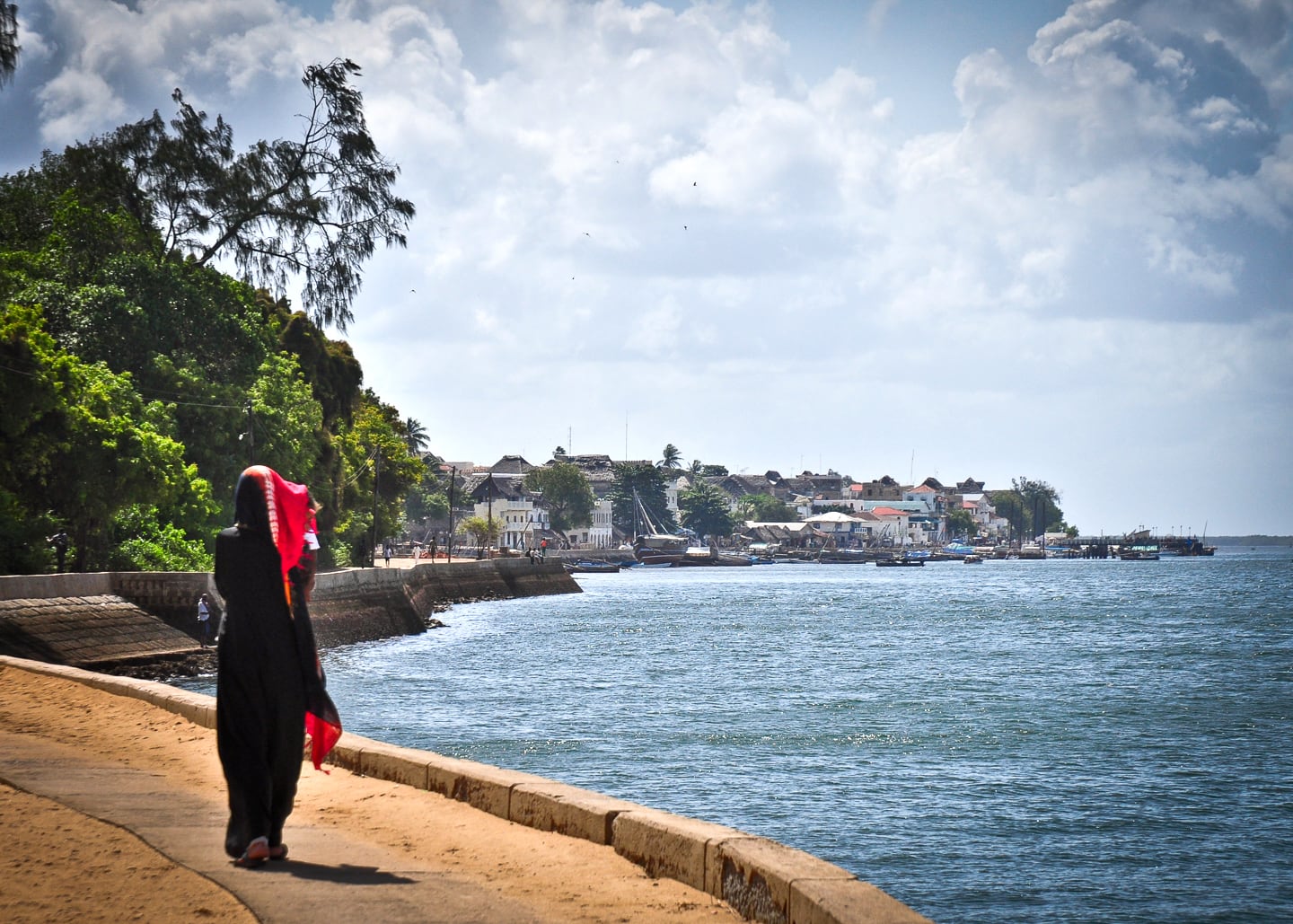 Throughout the week, I ended up making several trips back to Shela and the beach. I found Stopover to be an exceedingly nice place to analyze data and write reports, and the beach was a nice diversion. The weather for the most part was fantastic, though we did get a few showers here and there. You can walk the beach past Shela for literally hours and not run into anything or anyone–the wide stretch of white sand seems to go on forever.
I never took the inland path again, opting for the path along the seafront every other trip out to Shela. It's very peaceful, though you do have to deal with the enclave of young Masai hawkers in full traditional garb, as they often are in Kenya, camped out a few hundred yards outside of Lamu Town. They're friendly enough and have some very nice wares to hawk, but by week's end I couldn't be bothered.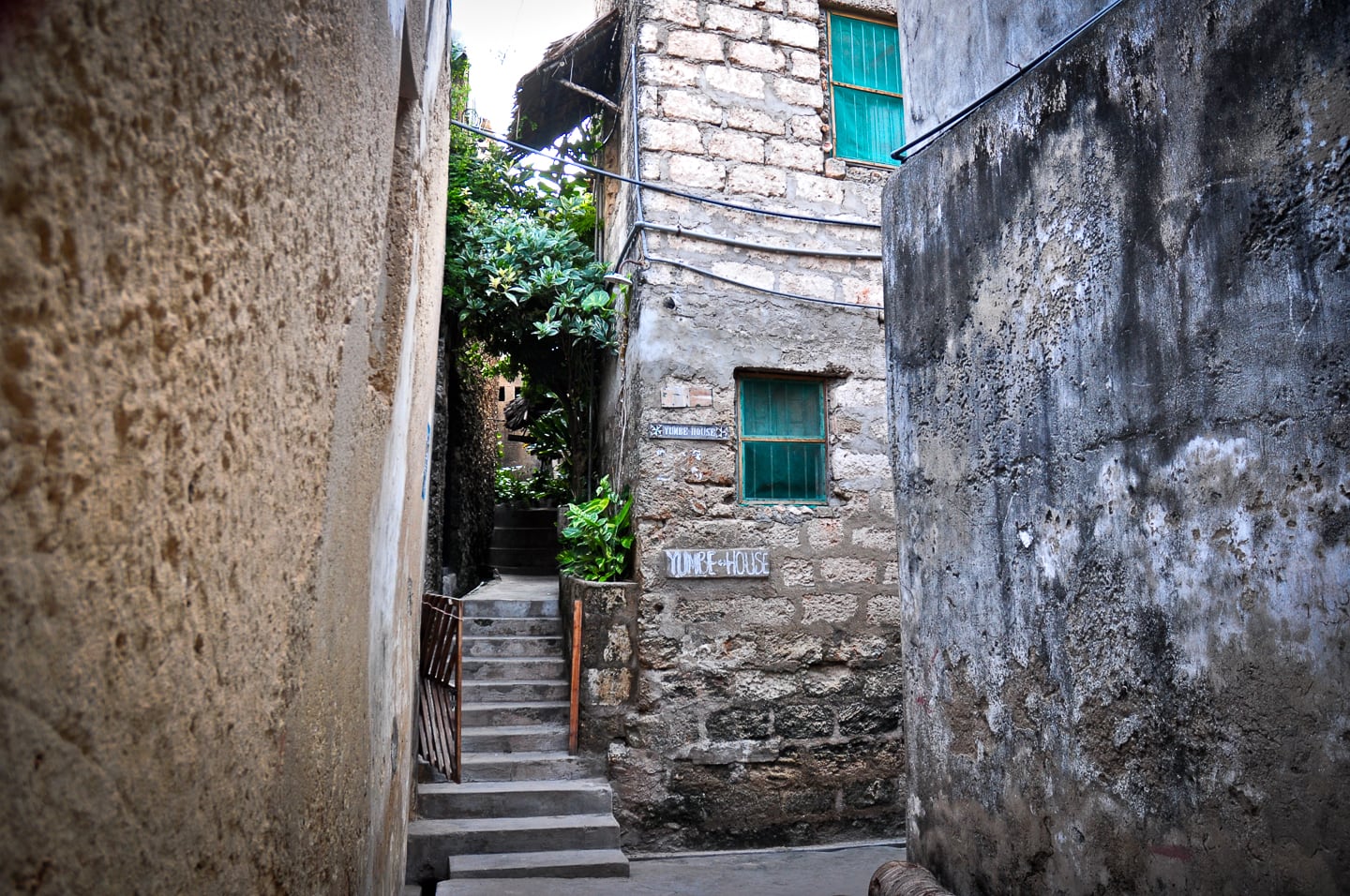 Back in Lamu — from day one, I had wanted to stay at Yumbe House, but they were all booked. In July 2011 (when I stayed there) it was difficult, if not impossible, to call ahead and reserve any place in Lamu Town, and internet was certainly out of the question.
Upon arrival, I headed directly to Casuarina, mostly because it was marked my map and I knew it would be a sure thing, and booked a night — I had heard that Yumbe House filled up quickly and didn't want to be stranded — and sure enough, when I made it to Yumbe House later that day, they were full. But I was able to book ahead a few days and reserve a room for my last two nights — and it certainly paid off.
Casuarina Guest House was perfectly sufficient, but Yumbe House was what I had yearned for: A basic, yet tasteful retreat deep in the alleyways of Lamu, and thoroughly Swahili. It once served as a villa for a very wealthy family and is essentially a small castle made completely of coral brick (common period construction in old Swahili settlements like Lamu and Zanzibar).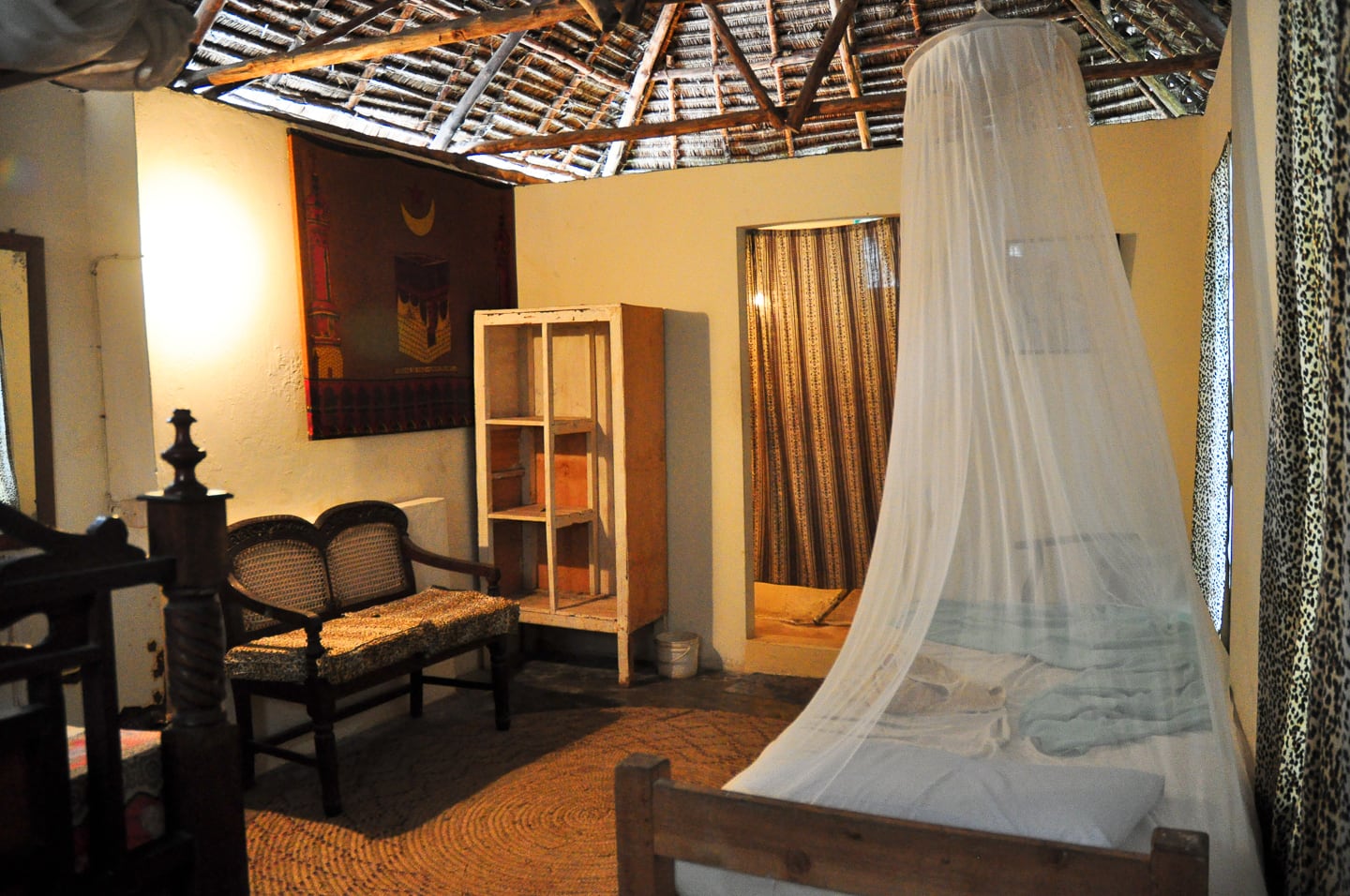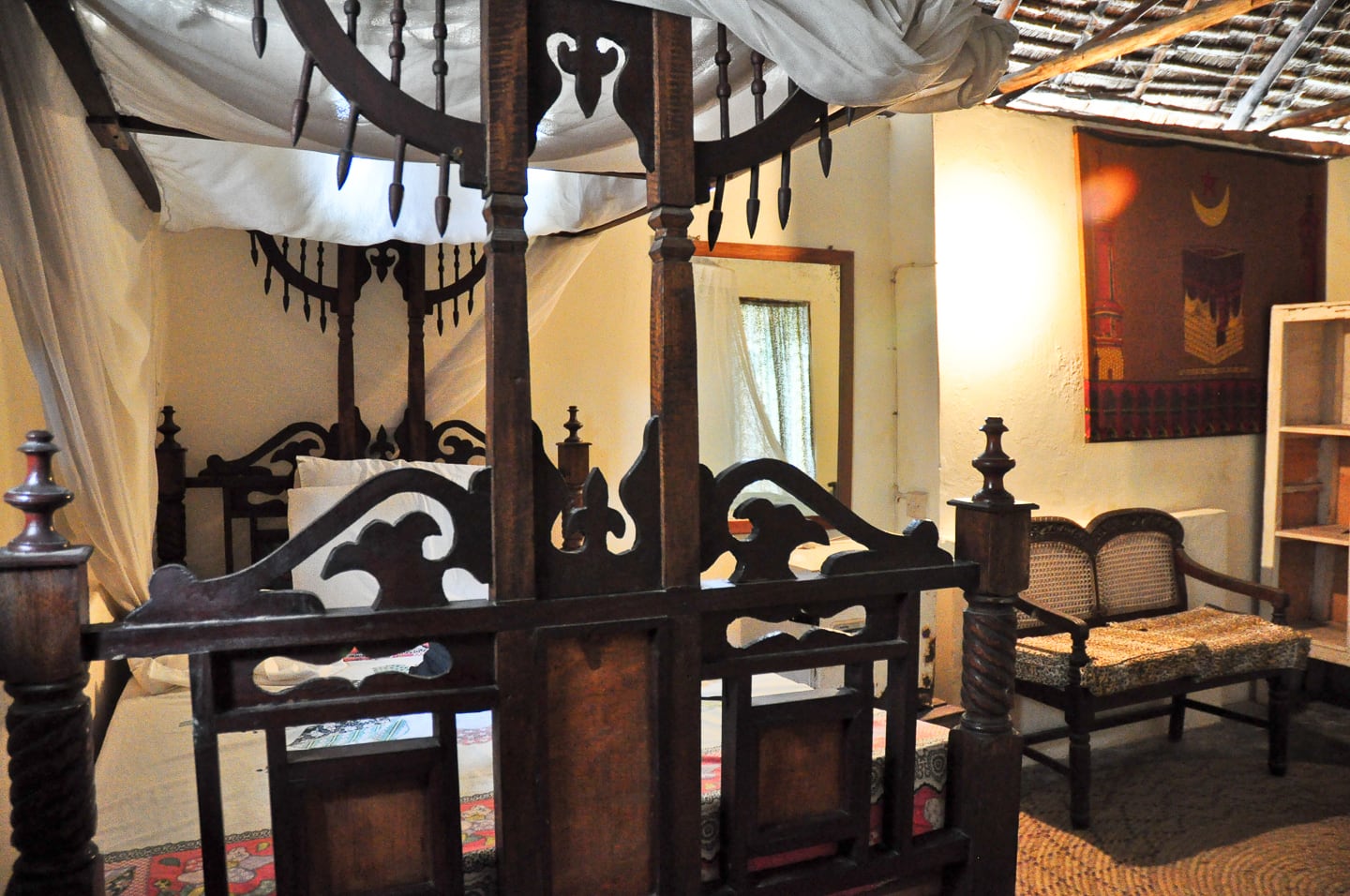 For whatever reason, I opted to sleep in the smaller of the two beds…I believe because it was near the window, and a cool evening breeze.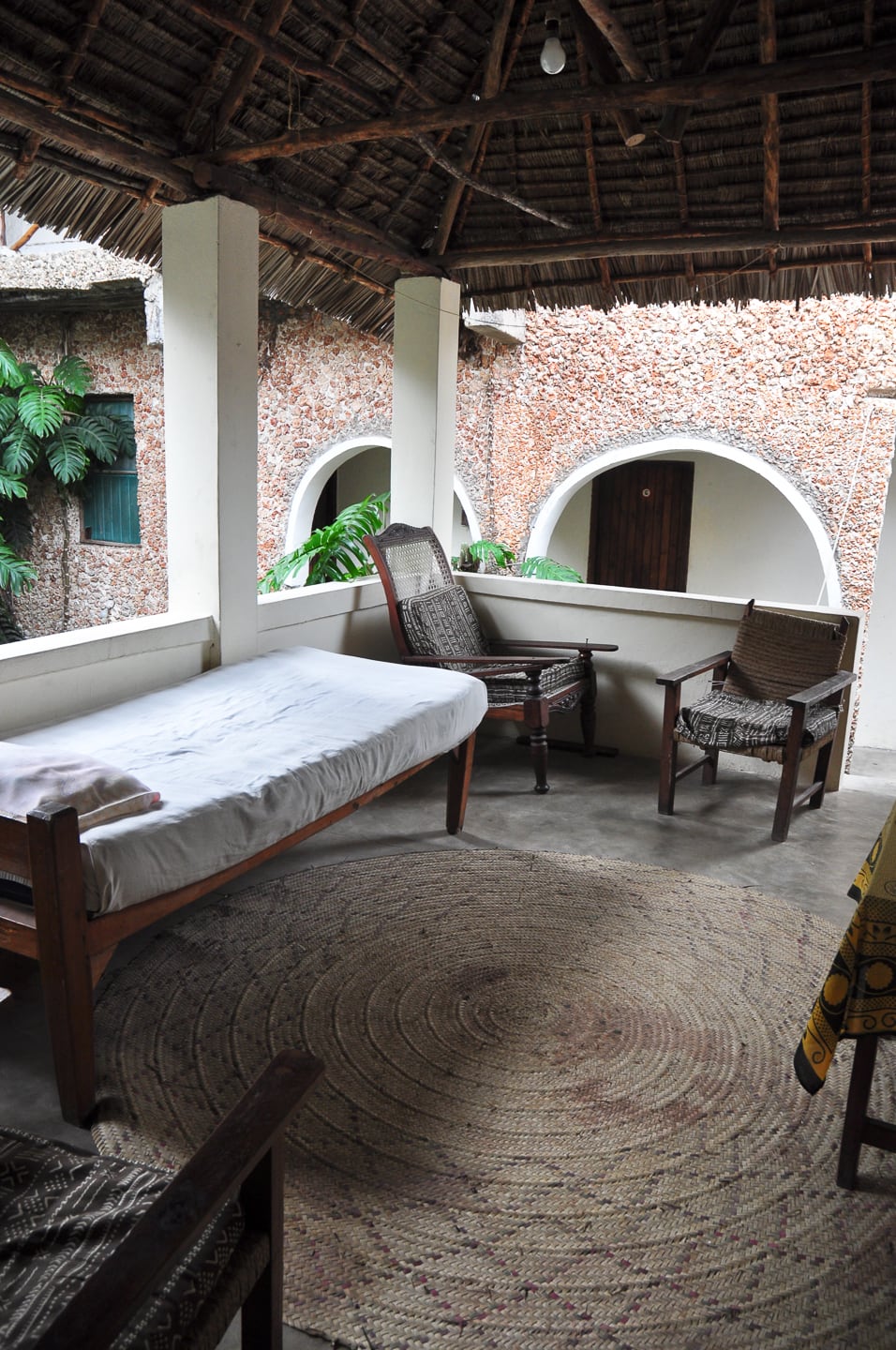 The room even had an covered outdoor area where you could lounge/rest/sleep/chill and enjoy the awesome Kenyan coast weather, nature and conversation from the courtyard below.