Braving South Africa's Sani Pass to Africa's highest pub (and deeper into Lesotho) is a high-elevation, cross-border adventure that literally took our breath away at every turn.
When visiting Sani Pass, it's best to go prepared. Here's what you need to know for planning your own incredible adventure from South Africa to Lesotho with lots of important tips and considerations for a safe and awesome journey.
Let's get to it.
Planning a Trip in Southern Africa?
Be sure to bookmark these other helpful guides:
Sani Pass is a route that cuts through the Drakensberg mountains, connecting the towns of Underberg in South Africa with Mokhotlong in Lesotho. Completed in 1950, it is the highest pass in Africa and one of the primary border crossings from South Africa into eastern Lesotho.
It is about 9 km from the South Africa immigration post to the Lesotho post. The final kilometer is well-known across Southern Africa for its sudden elevation gain via a dozen treacherous hairpin curves along a steep gravel track.
Sani Pass is also famous for its stunning views and highest pub in Africa sitting at an elevation of 2,874 meters (9,429 feet).
2. Where should you visit Sani Pass from?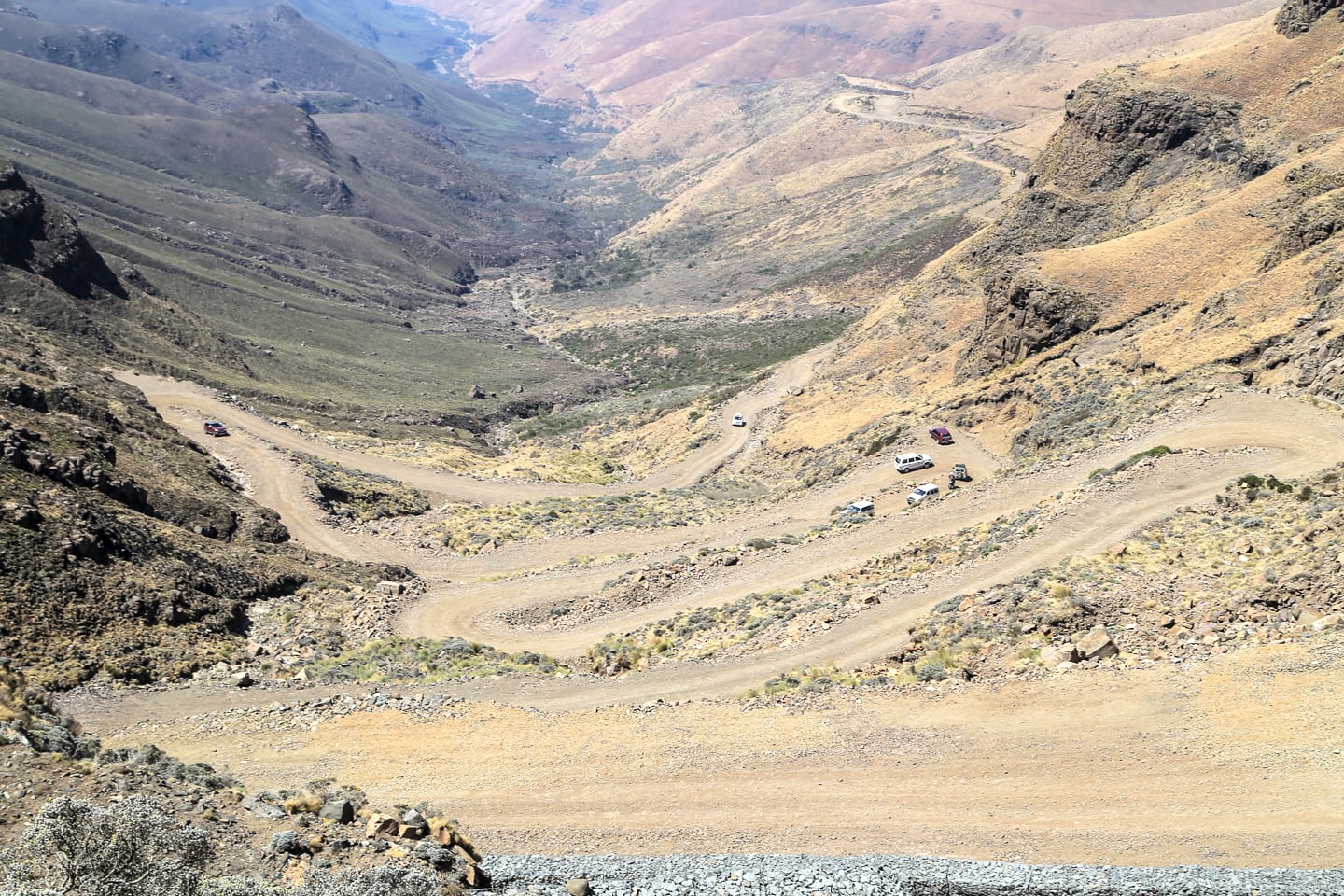 Most visitors on a Sani Pass day trip will begin their tour in or around Underberg, KwaZulu-Natal, which is the main tourist hub in the area.
Alternatively, most tours will provide pick-up at any number of guesthouses and lodges in the area. We arranged our day trip and left from Sani Lodge Backpackers on Sani Pass Road, which is just 20 km from the Lesotho border.
The journey can also start from Mokhotlong, Lesotho, but this is far less common.
3. How long does it take to ride the Sani Pass?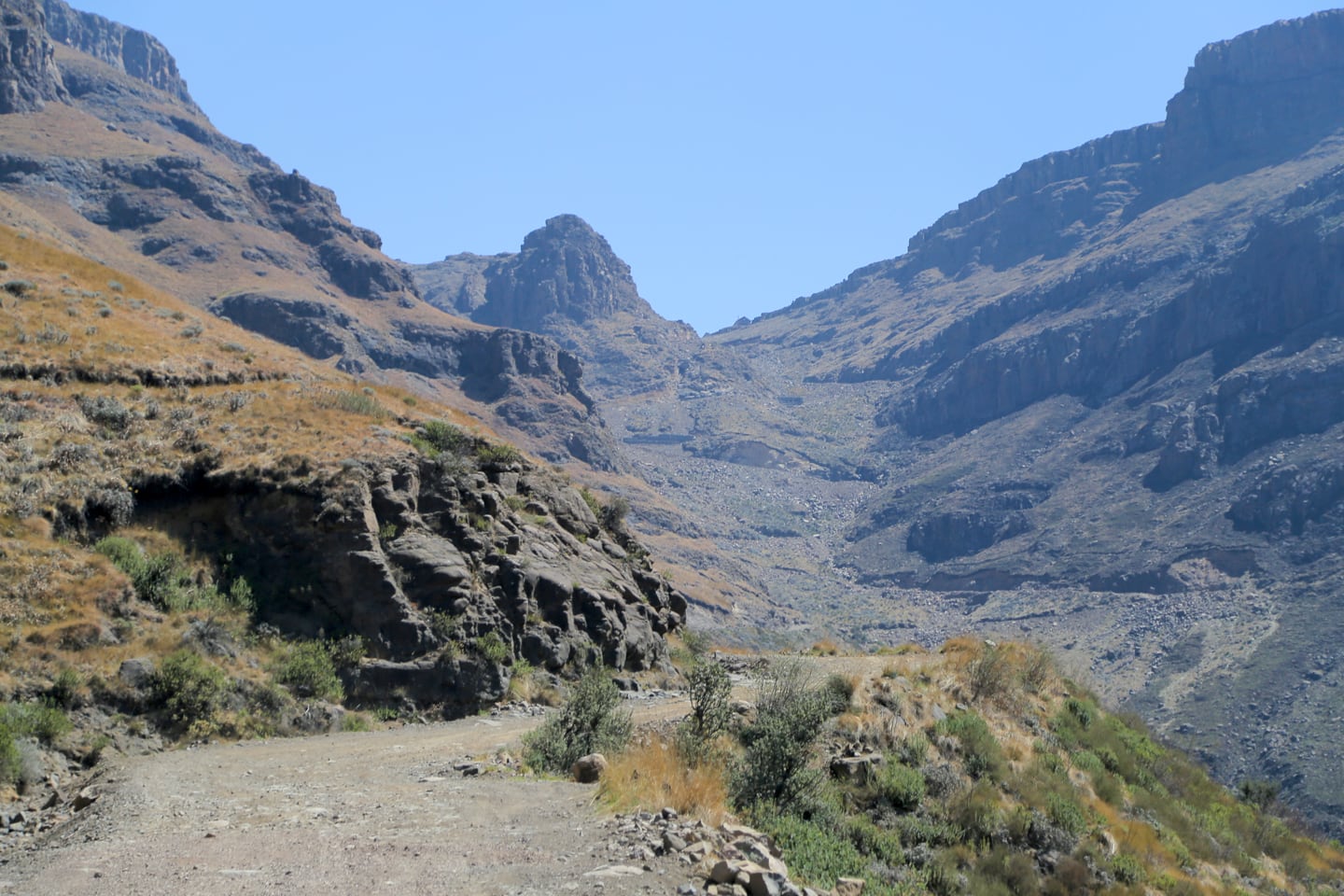 From Underberg to the Lesotho border post, the journey takes about 60 minutes. Sani Pass Road is sealed to the South Africa border post (coming from Underberg). However, the final 8 km to the top of the pass (and Lesotho border) remain an unsealed gravel track.
4. Do you need a tour to visit Sani Pass?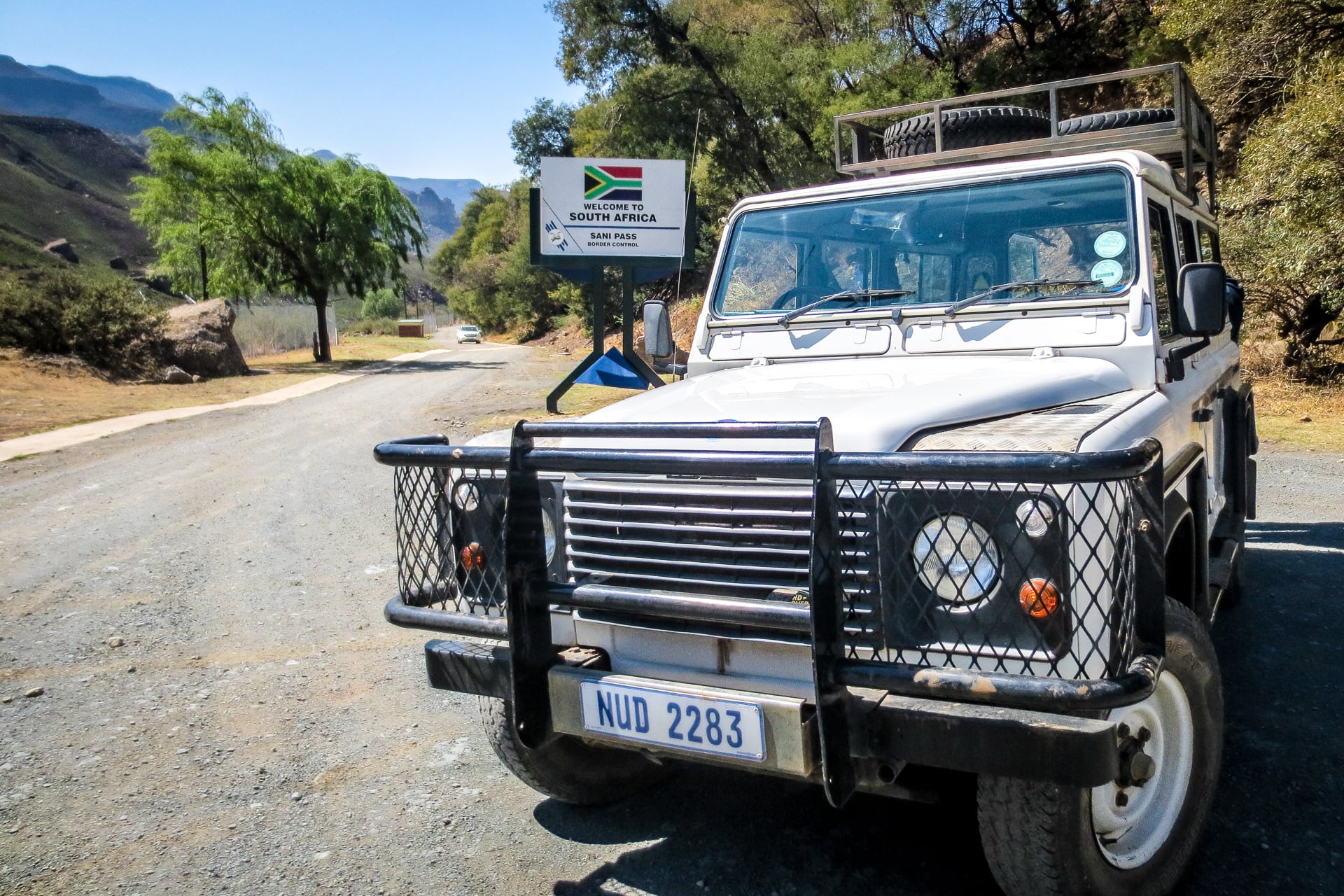 No, you don't need to go on a tour to do Sani Pass. You can self-drive the entire route completely on your own. But there are plenty of reasons why you probably won't want to drive it yourself, which we'll cover later in this guide.
5. What are the best Sani Pass tours?
According to GetYourGuide, Viator, and TripAdvisor, this is currently the best tours to book online in 2023:
From Underberg: 4×4 Sani Pass Day Trip — This 7.5-hour tour leaves from Underberg and includes stops at Sani Mountain Lodge and the Highest Pub in Africa for lunch (not included), a chance to meet Basotho people and try some traditional beer and homemade bread, as well as wildlife viewing opportunities
Rates & Ratings: From US$50 per person. TripAdvisor: 4.5/5.0 (86 reviews).
We booked our own tour through the travel company at Sani Lodge Backpackers and were pleased with the results. If you end up staying there, that is another option worth consideration.
6. Can you self-drive Sani Pass?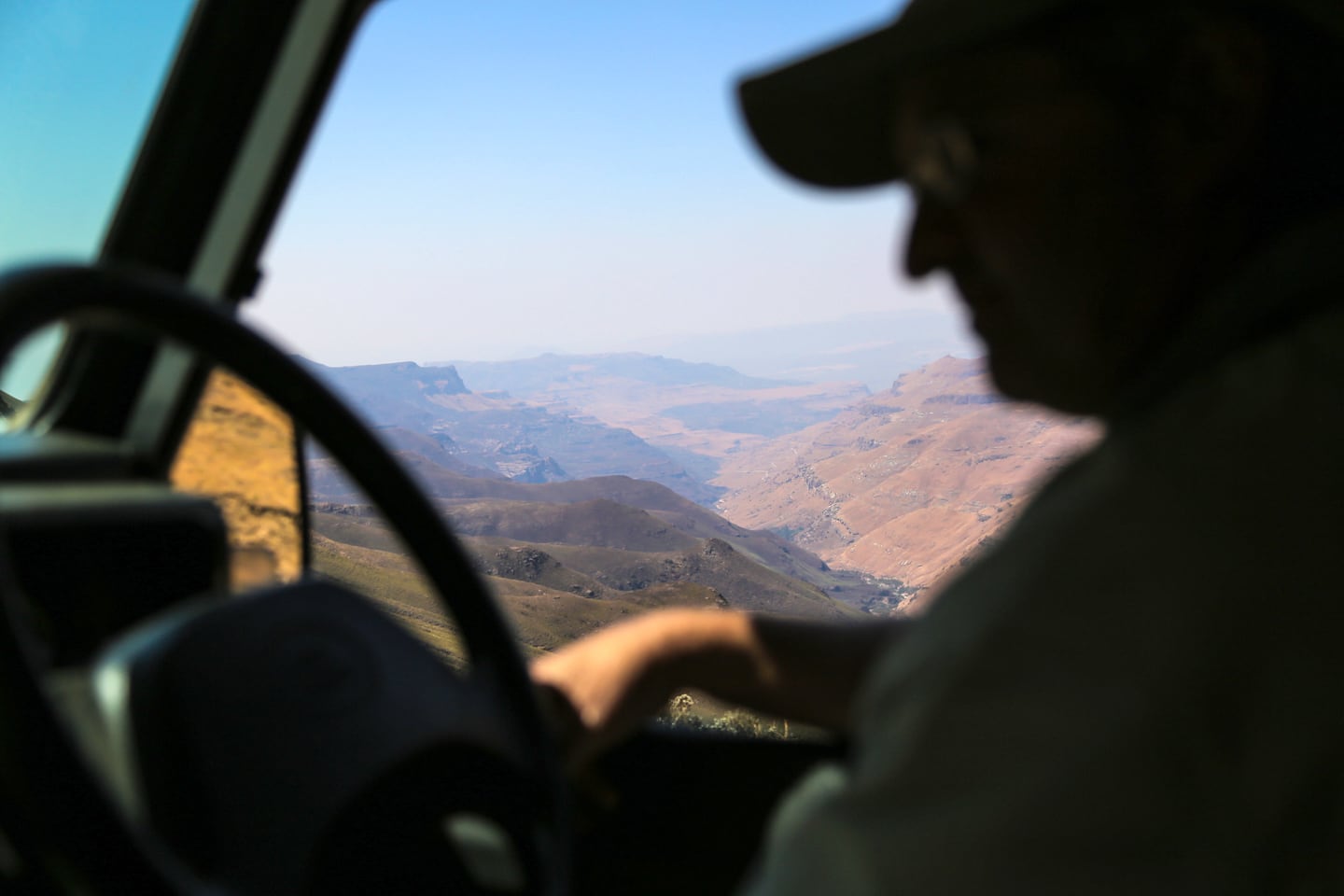 Yes, there is nothing stopping you from self-driving a suitable vehicle up and over the Sani Pass. And plenty of travelers do it. But be forewarned, a DIY tour is not for the faint of heart and you do need to take plenty of precautions and have your vehicle papers in order for checking into Lesotho.
We rented a car for a 30-day road trip around South Africa. But we opted to leave the car at the lodge and have someone else do the driving for this day trip. This allowed us to simply sit back and enjoy the journey knowing we had a seasoned expert behind the wheel in a purpose-built vehicle.
After having been up the pass and back down, I'd be extremely hesitant to even consider self-driving, due to the challenging road conditions and environment (I even own a high-clearance 4×4 and still wouldn't feel confident to attempt it myself).
Road conditions aside, we thought that our knowledgeable guide added a ton of value to our day trip, owing to his personal relationships with the local communities we visited in Lesotho and encyclopedic knowledge of the flora and fauna of the area.
7. Do I need a 4×4 for Sani Pass?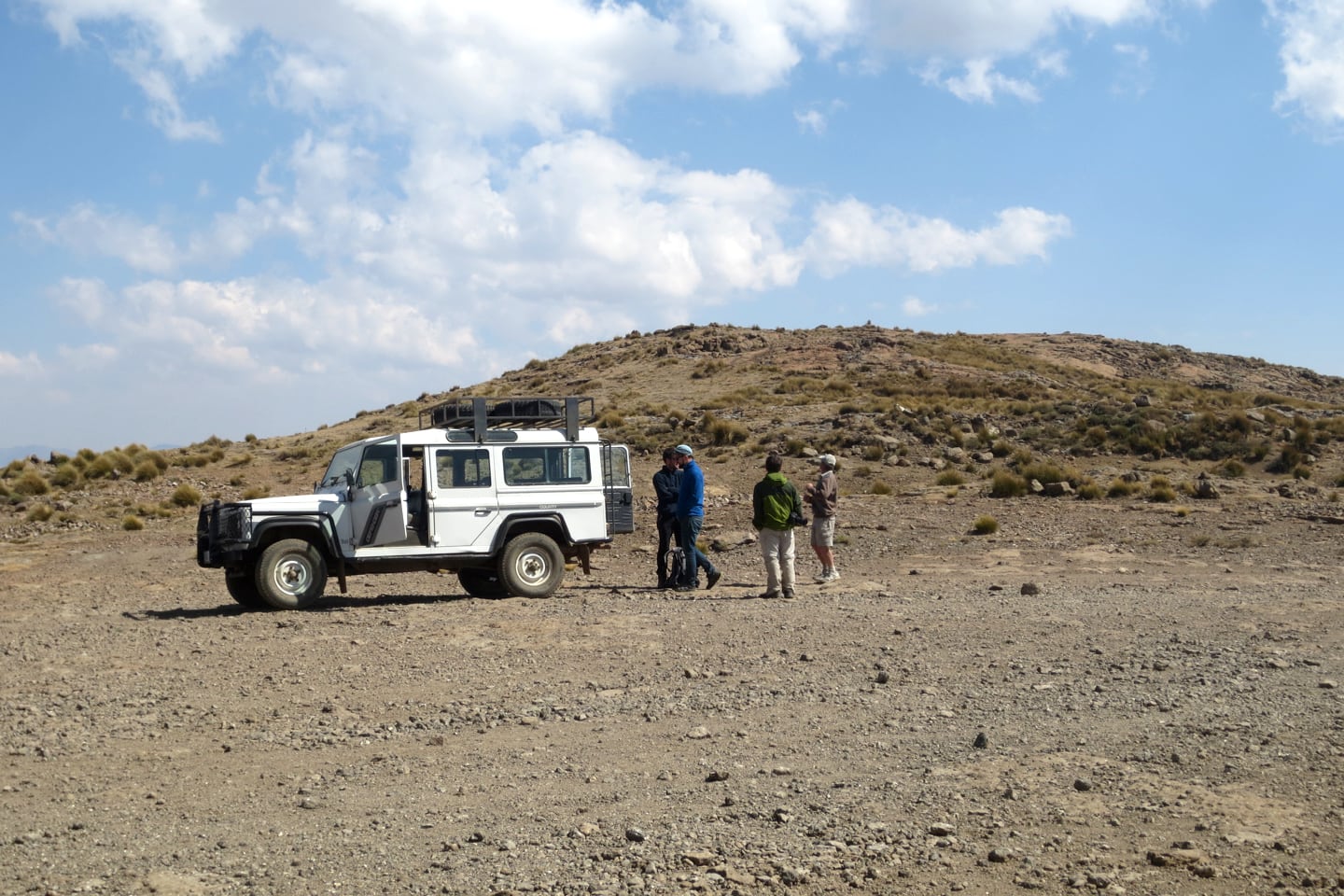 Yes! A 4×4 vehicle is required by law to self-drive the Sani Pass. You'll of course want to be sure that your vehicle is well-maintained and fully equipped for the journey.
It is strongly advised that you have substantial prior experience operating a 4×4 rig and negotiating steep inclines and hairpin turns on loose surfaces.
Self-driving is at your own risk and there is a road toll at the border post. To be clear, we do not recommend going this route.
8. Can you walk Sani Pass?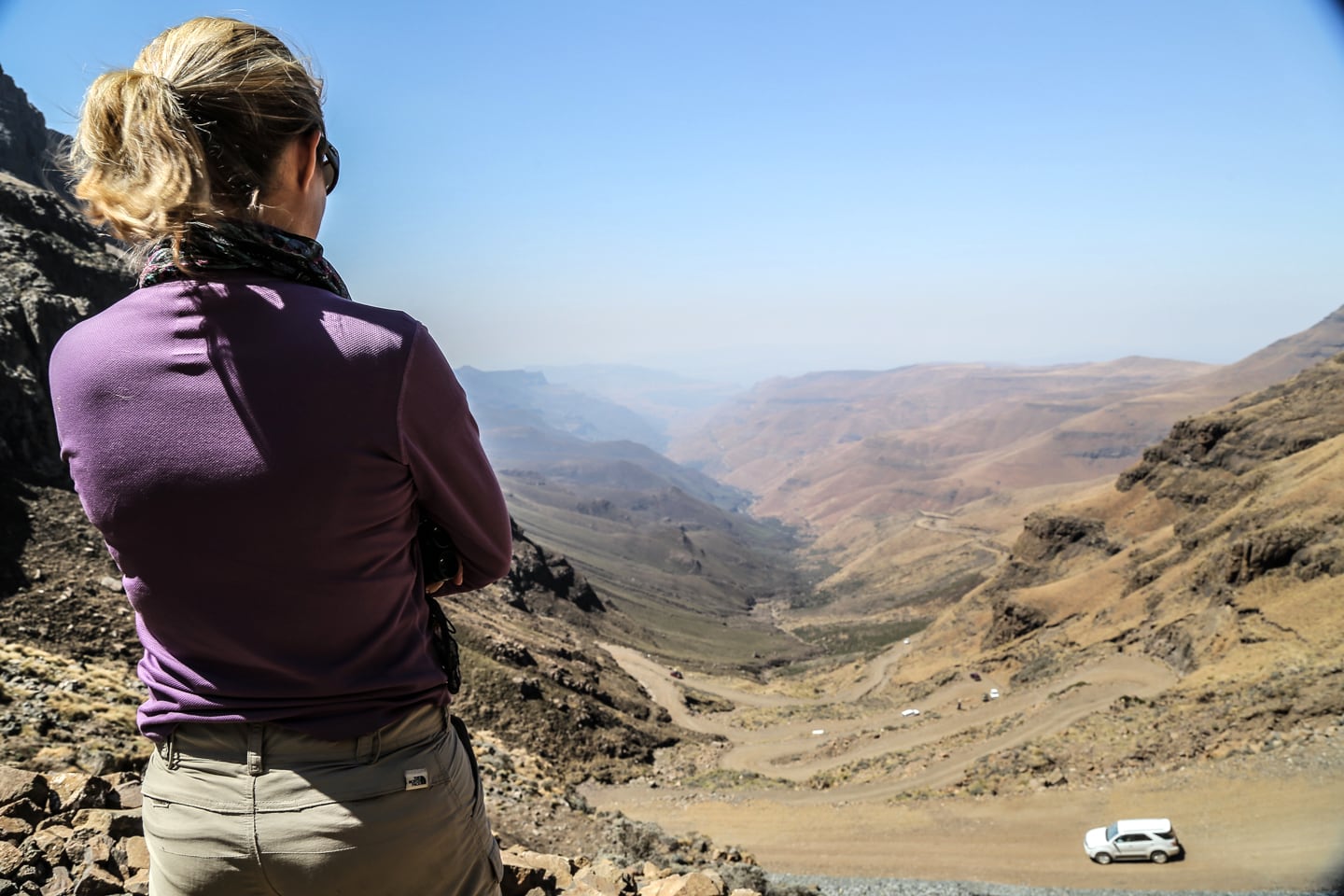 Yes. If you wanted to do a DIY tour but didn't want to risk driving your own vehicle, you can actually make this into a pretty epic cross-border trek to the top of Africa and back.
Drive or hail a ride to the South Africa border post and ditch the car at the car park. From here, it's about 8 km to the top of the pass. The roundtrip journey will take about 8 hours and is considered challenging.
Be sure to pack ample water and wear plenty of sun protection (the sun can be intense at these elevations). Pack a snack, a sturdy pair of hiking shoes with ankle support, a first-aid kit, and of course, your passport. Hiking poles are also a good idea for negotiating the loose gravel on the way back down.
Travelers also make the journey by mountain bike, which is just as insane as it sounds. More power to ya if you're up for the challenge.
9. Is the Sani Pass safe?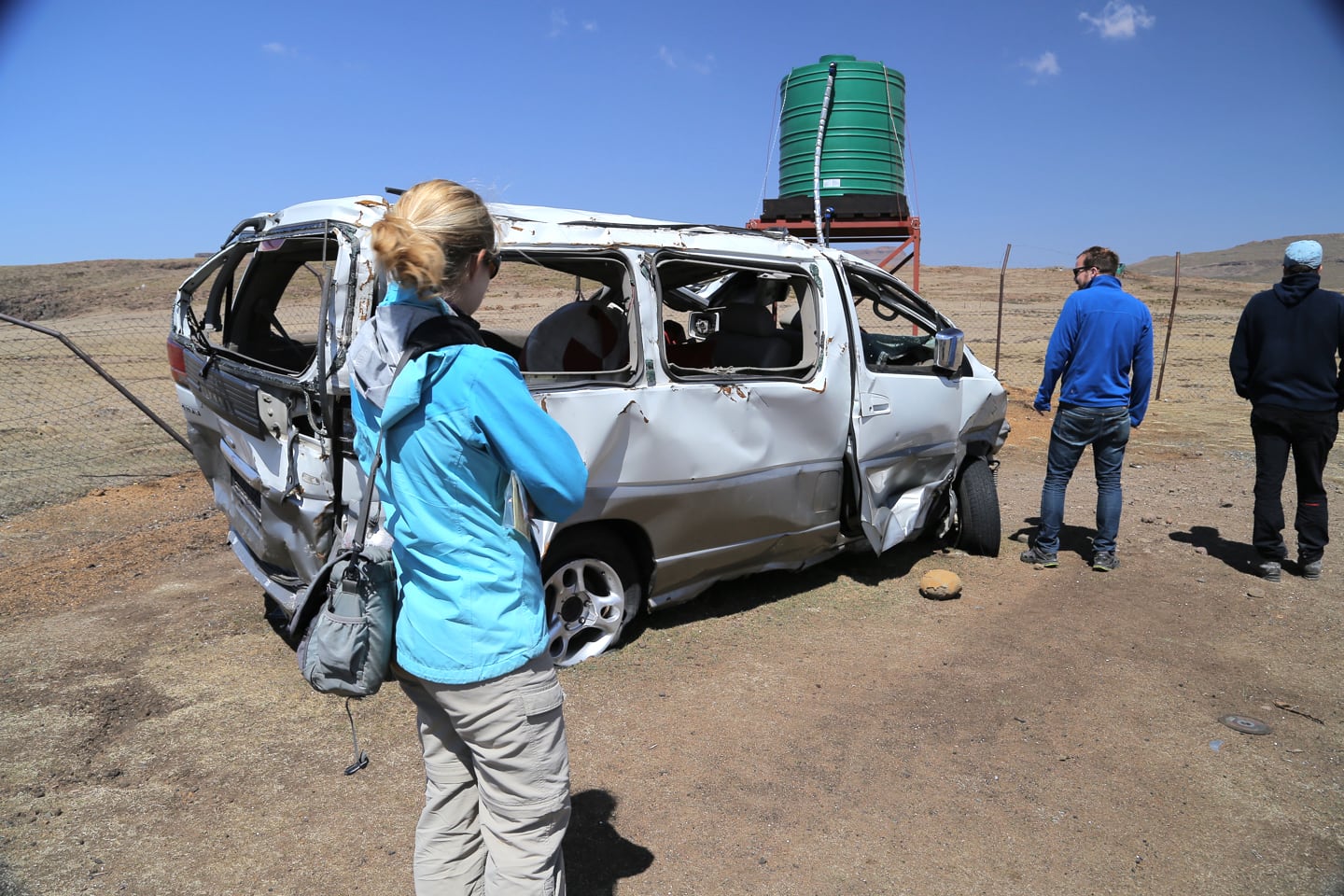 Yes and no. A big part of the appeal of driving the Sani Pass is the adventure of it all. It's a steep, loose, curvy, gnarly, treacherous stretch of road reaching towards the sky. No guardrails, no shoulder, no center lines, no advisory signs, no nothing. In certain times of years, the weather conditions can make the road virtually impassable.
The road may be much improved from years prior, but it is still not to be taken lightly by drivers. The photo, above, is of the remains of a minibus taxi which, just days before our visit, missed one of the hairpin turns and rolled over the edge, landing on the road below. Fortunately, it was only carrying a few passengers and none were seriously injured. But we were told that other motorists have not been so lucky.
If you choose to self-drive, these are the risks you are taking on. In that sense, yes, the journey can be dangerous if you self-drive and don't have the requisite experience, appropriately equipped vehicle, aren't familiar with the route, and don't drive with caution.
If you choose to go with a top-rated, experienced guide, however, your day trip should be as safe as any other. Reputable tour operators in the area have excellent safety records with very few serious incidents to report over many years of running such tours.
10. Do you need a passport to visit Sani Pass?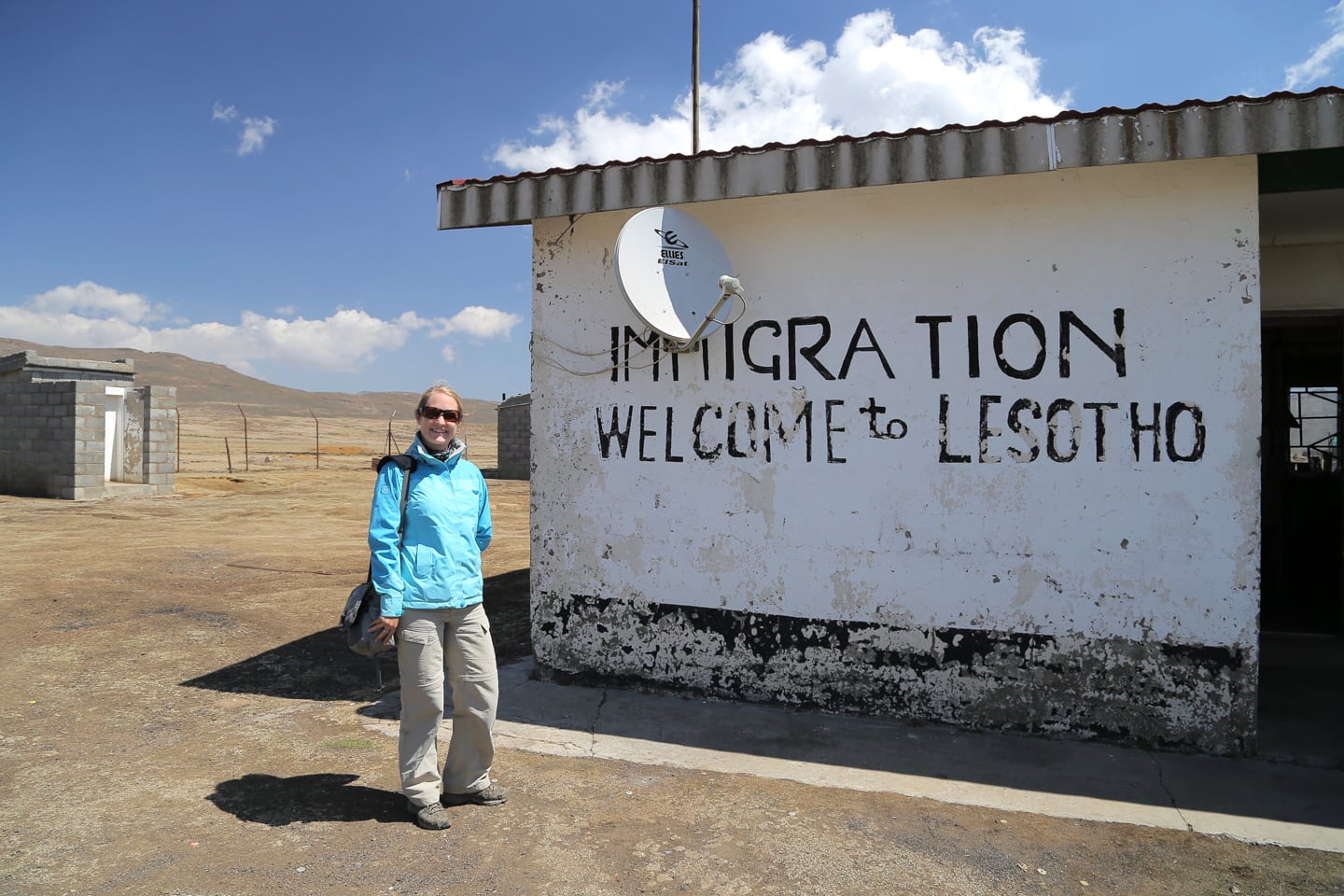 Yes! The journey covers a No Man's Land stretch over an international border between two immigration posts. You'll need your passport to check out of South Africa and check into Lesotho at the top of the pass (and to come back, of course).
You won't need a visa for Lesotho unless you plan to visit for more than 14 days. But you your passport will need have at least 6 months validity before the expiration date.
11. What are the top attractions near Sani Pass?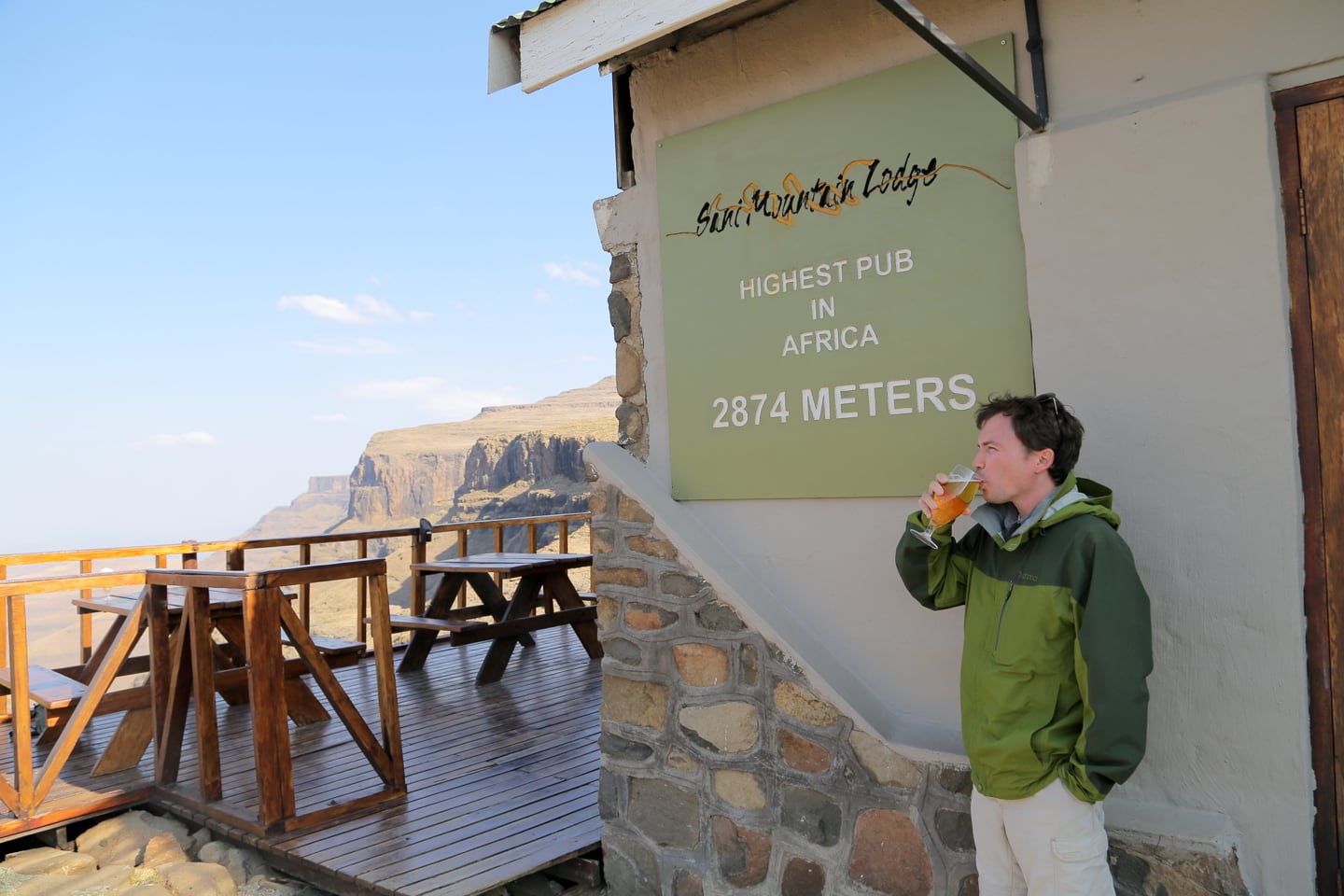 The main attraction, of course, is the journey! With that said, there are a few points of interest over the border in Lesotho. Chief among them being the Highest Pub in Africa at Sani Mountain Lodge, where we ordered a Maluti beer and gazed out at the spectacular view.
If you go with a tour, they'll likely take you a bit farther into Lesotho and make a few stops along the way.
There are a handful of Basotho trading settlements catering to nomadic herders and migrant workers. Each shop sells something different, and their stock is ever-changing. The color of the flag outside their shop indicates what they are selling—be it bread, traditional beer, or other goods.
Other top attractions include stopping at a viewpoint to take in the Giant's Cup, a mammoth formation characterized by the long slope connecting two of the highest Drakensberg peaks.
After reaching the highest point of the day at 3,258 m (10,691 ft.), we had an opportunity to have our lunch and stretch our legs a bit. However, many tours incorporate a stop for lunch into their visit to the Highest Pub in Africa.
12. Is driving Sani Pass suitable for children?
Yes and no.
While this particular adventure does carry risks for passengers young and old, risks are dramatically reduced if you choose to go with a reputable tour company.
Do keep in mind, that tour vehicles probably won't have child seats, and the day trip makes for one very long day, particularly for the youngest children. Plus, younger children can be distracting to the driver who will be tasked with navigating some very gnarly conditions.
For those reasons, we recommend this adventure for much older children and teens.
13. What to Pack for the Sani Pass
If you're going on a driving day tour of Sani Pass with a guide, you won't need to bring much. Reputable tours will usually provide all the safety equipment needed in the case of a mechanical repair or emergency. Some will even provide a lunch, snacks, and water, though you'll want to check on this ahead of time.
What you will need is your passport (with 6+ months validity), sun protection (sunscreen, hat, etc.), and a sense of adventure. We also recommend bringing cash in case you would like to purchase something from the trading posts in Lesotho, lunch or a beverage at the Highest Pub in Africa (South African Rand is fine), or for a tip to you guide at the end. Also, a light jacket, sunglasses, and your camera.
If you are self-driving, hiking, or biking the Sani Pass, you'll undoubtedly need to provision more than what we've laid out here, and there are far better sources on the web covering preparation for such a journey. Here, we're sticking to the most common day trip experience to Sani Pass.
14. Is visiting Sani Pass worth it?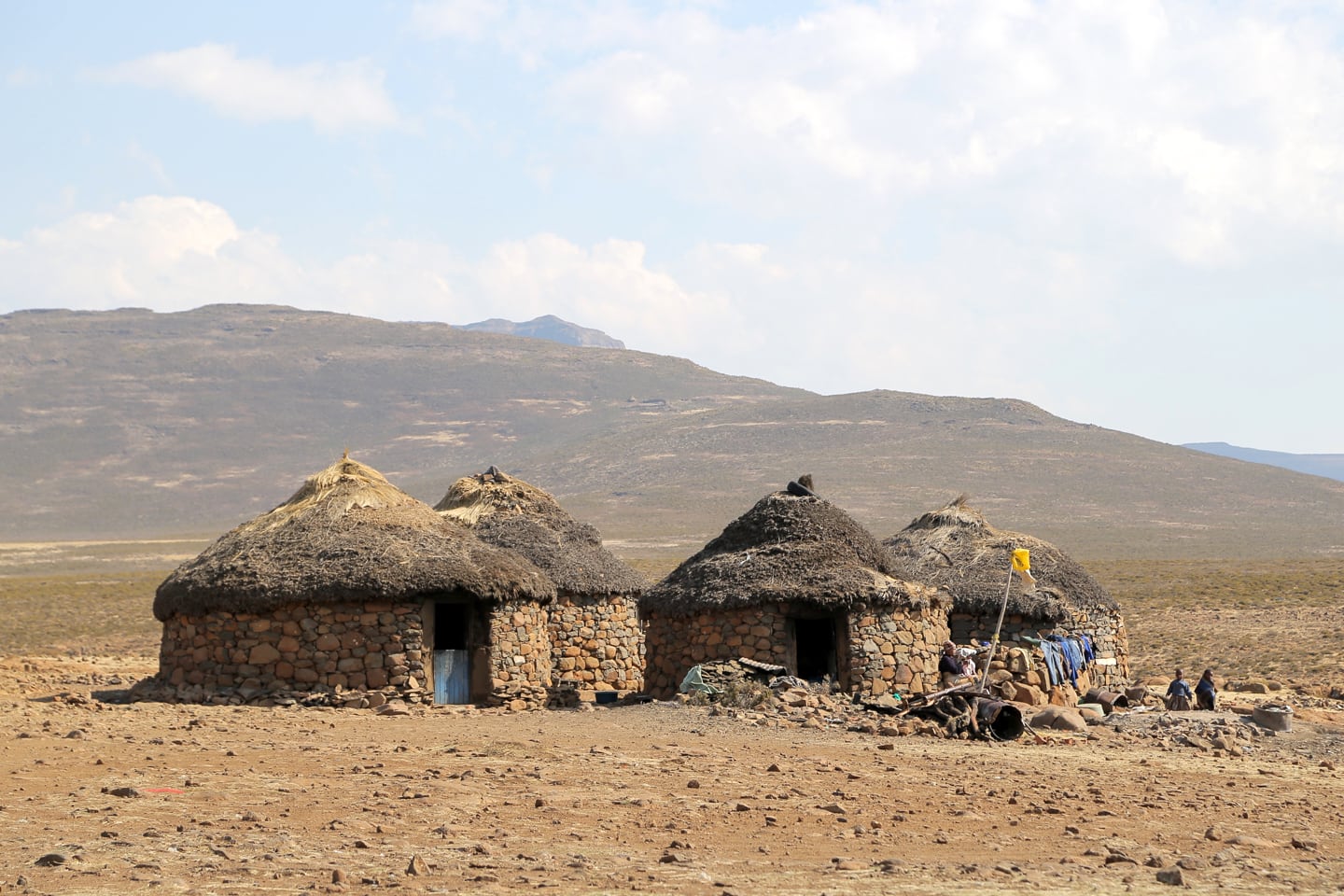 Yes! Absolutely! At least, we think so.
There aren't too many ways by land into the mountain kingdom of Lesotho, this being the most famous. And to be able to visit the highest pass on the whole continent of Africa (not to mention the highest pub!), cross the border into Lesotho and meet some tough and wonderful people there living in a unique way, make it back down the mountain and live to tell about it earns this day trip a special place in our memories of traveling in South Africa.
15. Where to Stay Near Sani Pass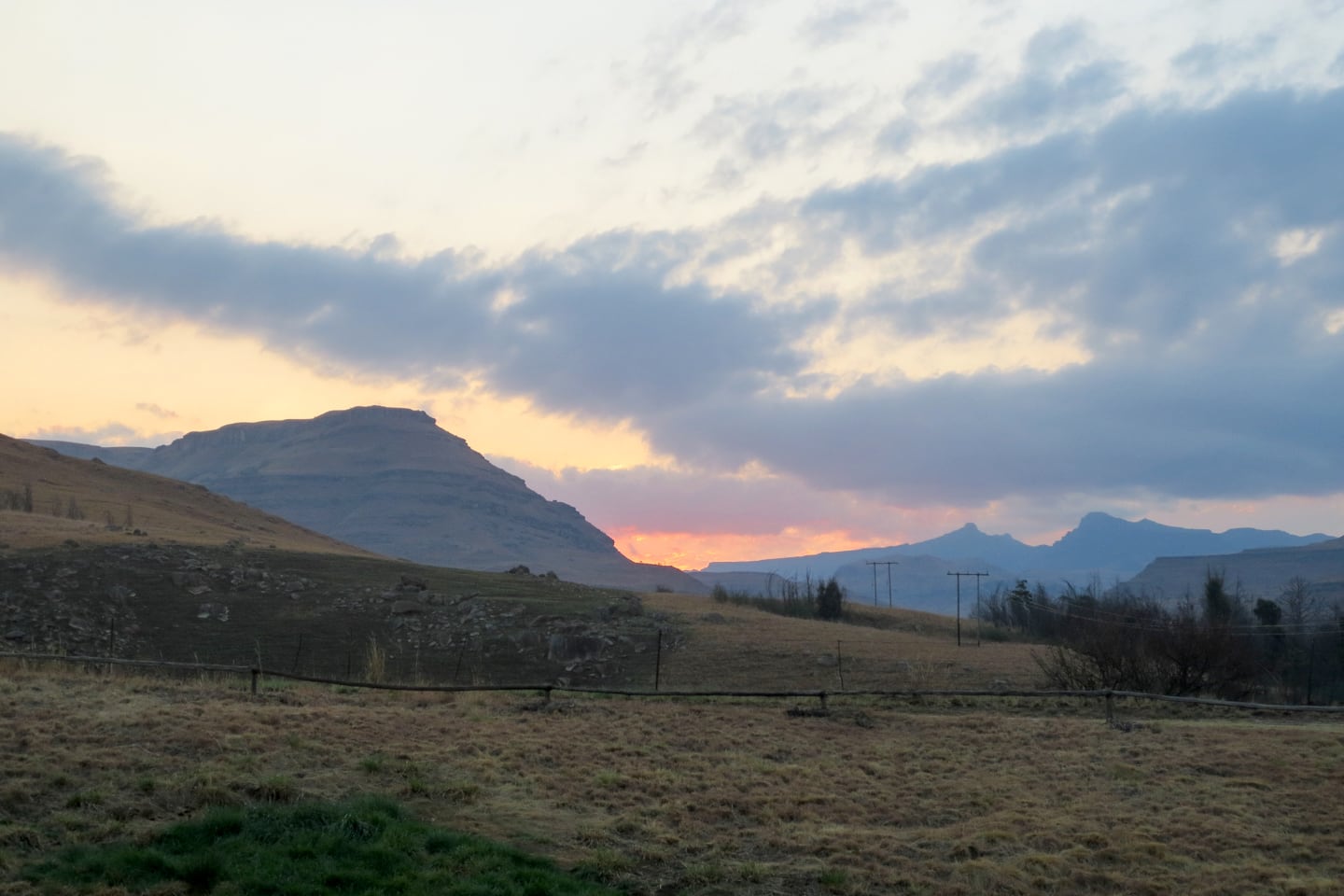 Sani Lodge Backpackers
If you're looking for an all-around awesome place to stay near Sani Pass, look no further than Sani Lodge Backpackers. Warm and friendly staff, wallet-friendly rates, and a multitude of very nice accommodation options for every budget. Plus, superb Drakensberg mountain hiking just steps away from the lodge.
This is where we stayed and we can't recommend them enough.
Sani Mountain Lodge
For stunning views (but for a price), Sani Mountain Lodge perched on a cliff on the Lesotho side of the border is what you crave.
It's also home to The Highest Pub in Africa, which is not to missed if you plan on visiting Sani Pass.
Have You Visited the Sani Pass in South Africa recently?
Is there anything in our guide we need to update? If so, please let us know in the comments below.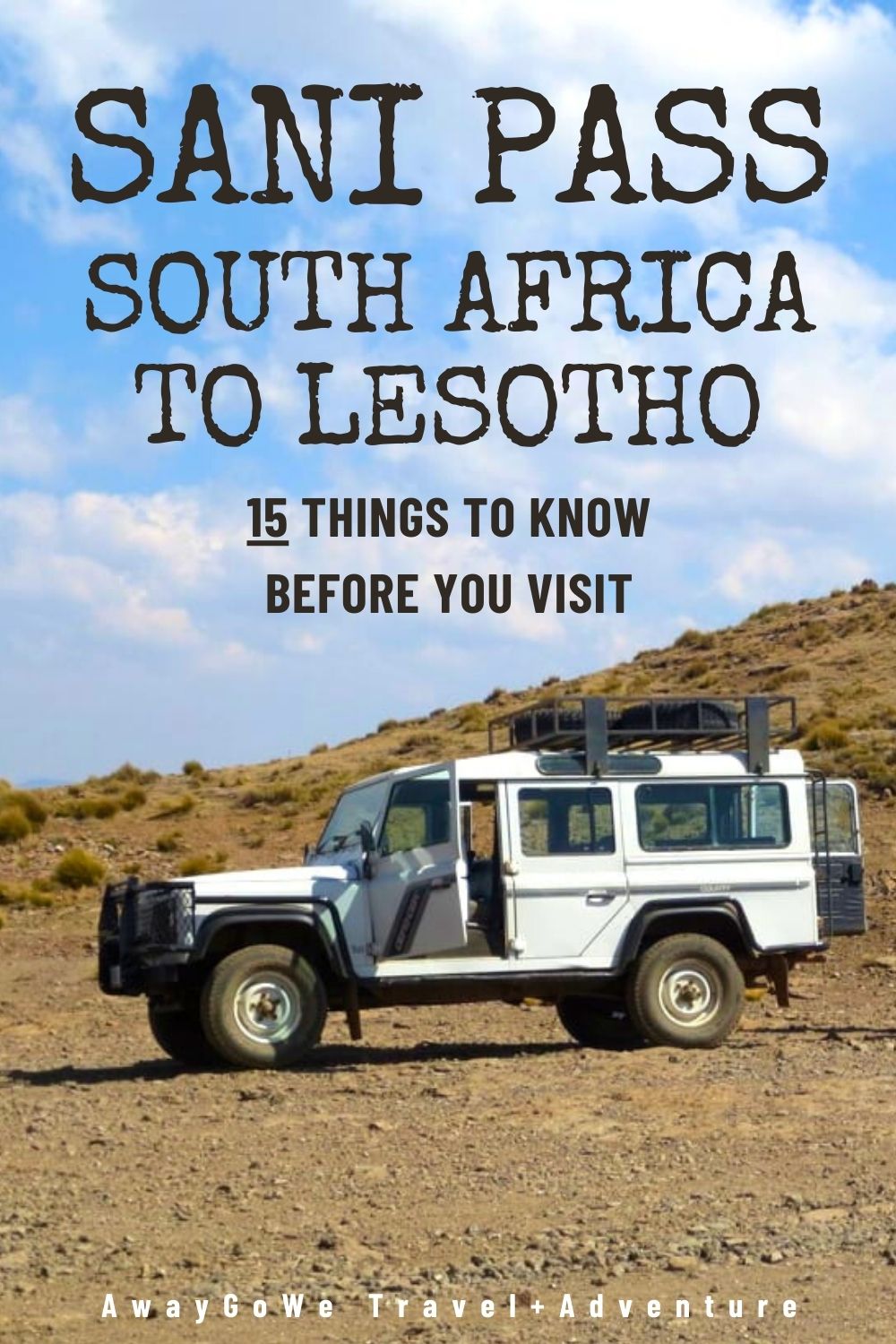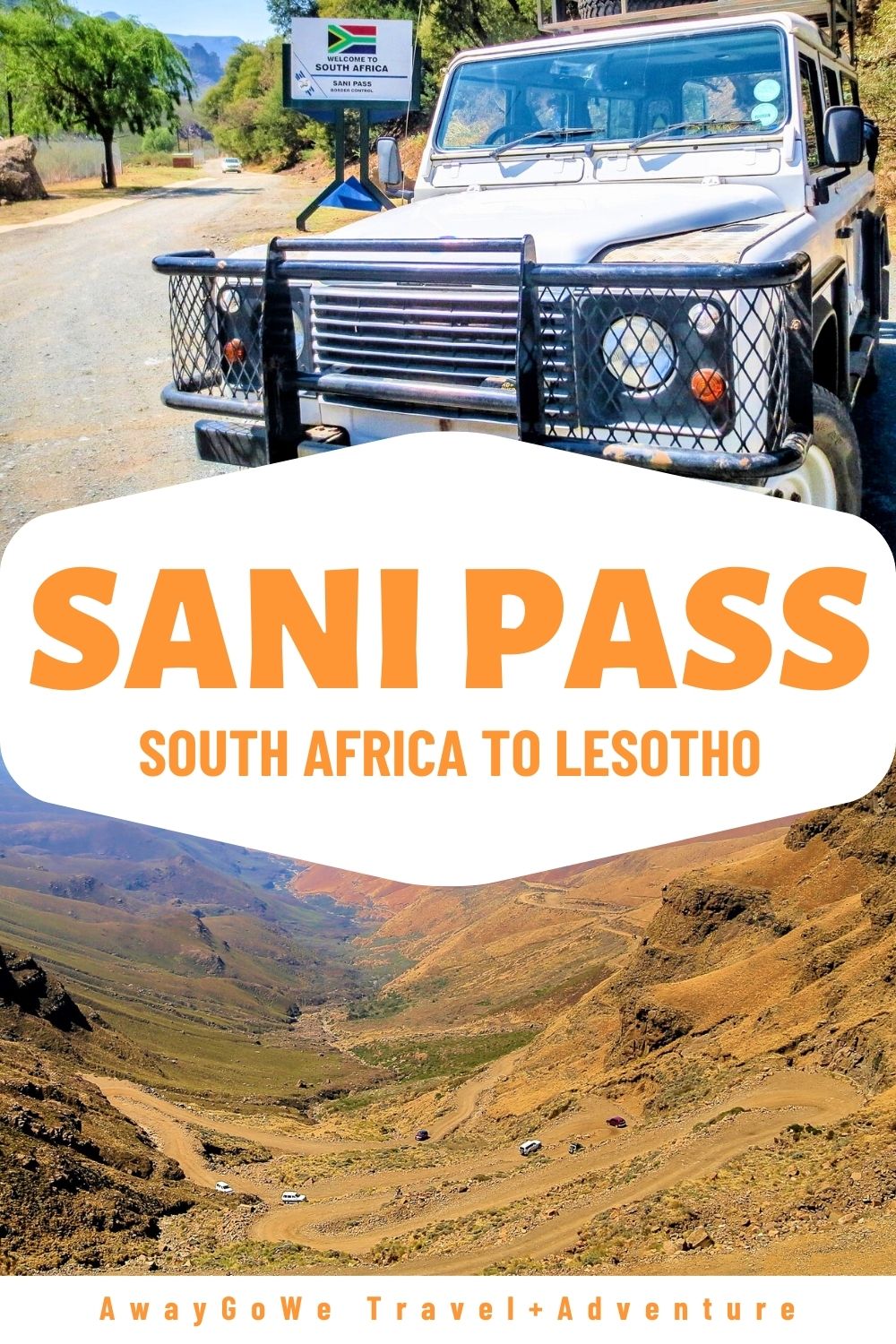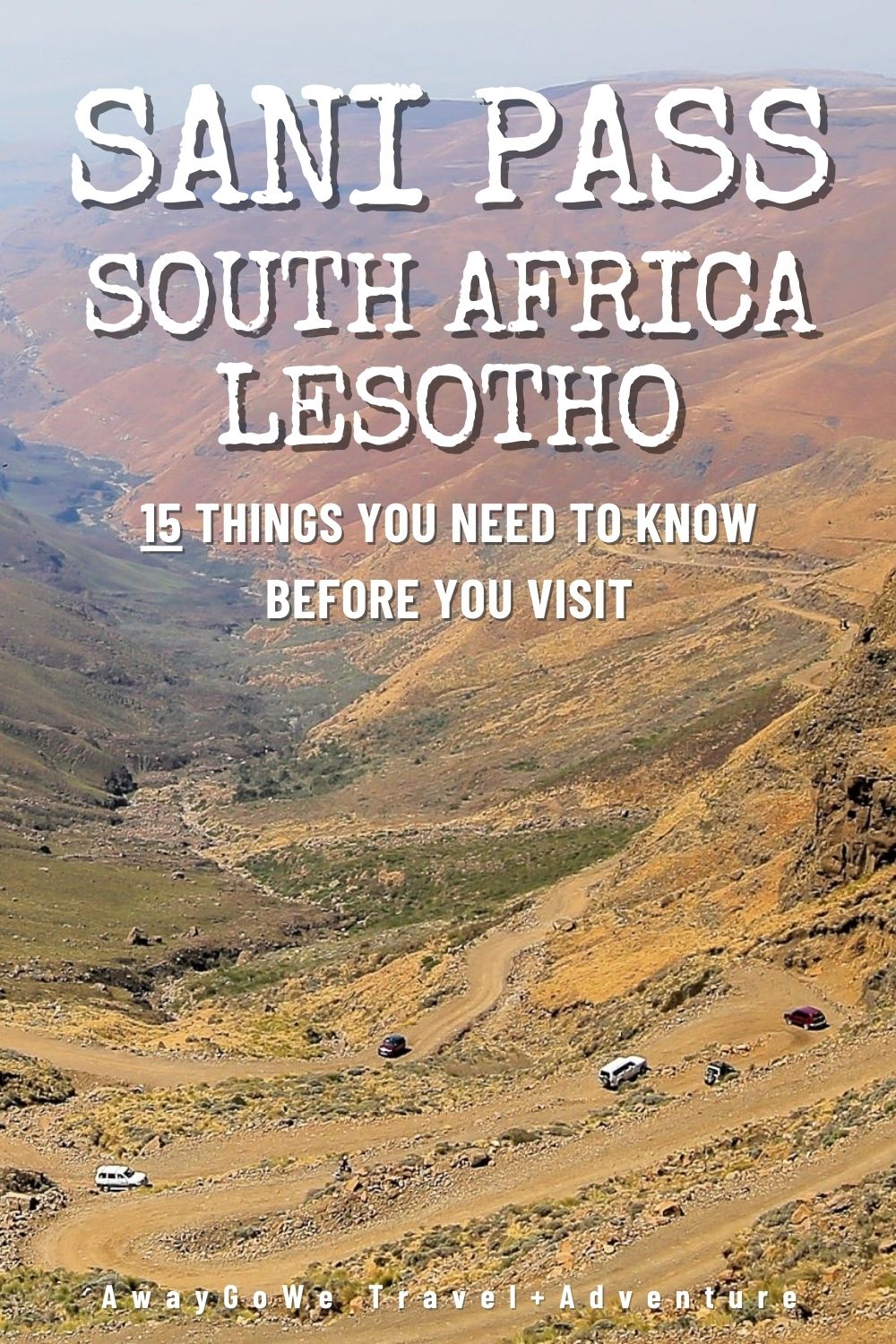 I've been a blogger and travel writer since 2010, covering everything from luxury hotels to hidden destinations and travel gear. Originally from Oregon, I've spent the majority of the past 20 years living outside of the U.S., in Mexico, the Caribbean, Southeast Asia, Africa, and Europe. I received a BA in Communications (Journalism) from Boston College, and an MA in International Development Studies from the George Washington University. I'm passionate about exploration and discovery, and providing independent, thoroughly-researched, ad-free advice for travelers.