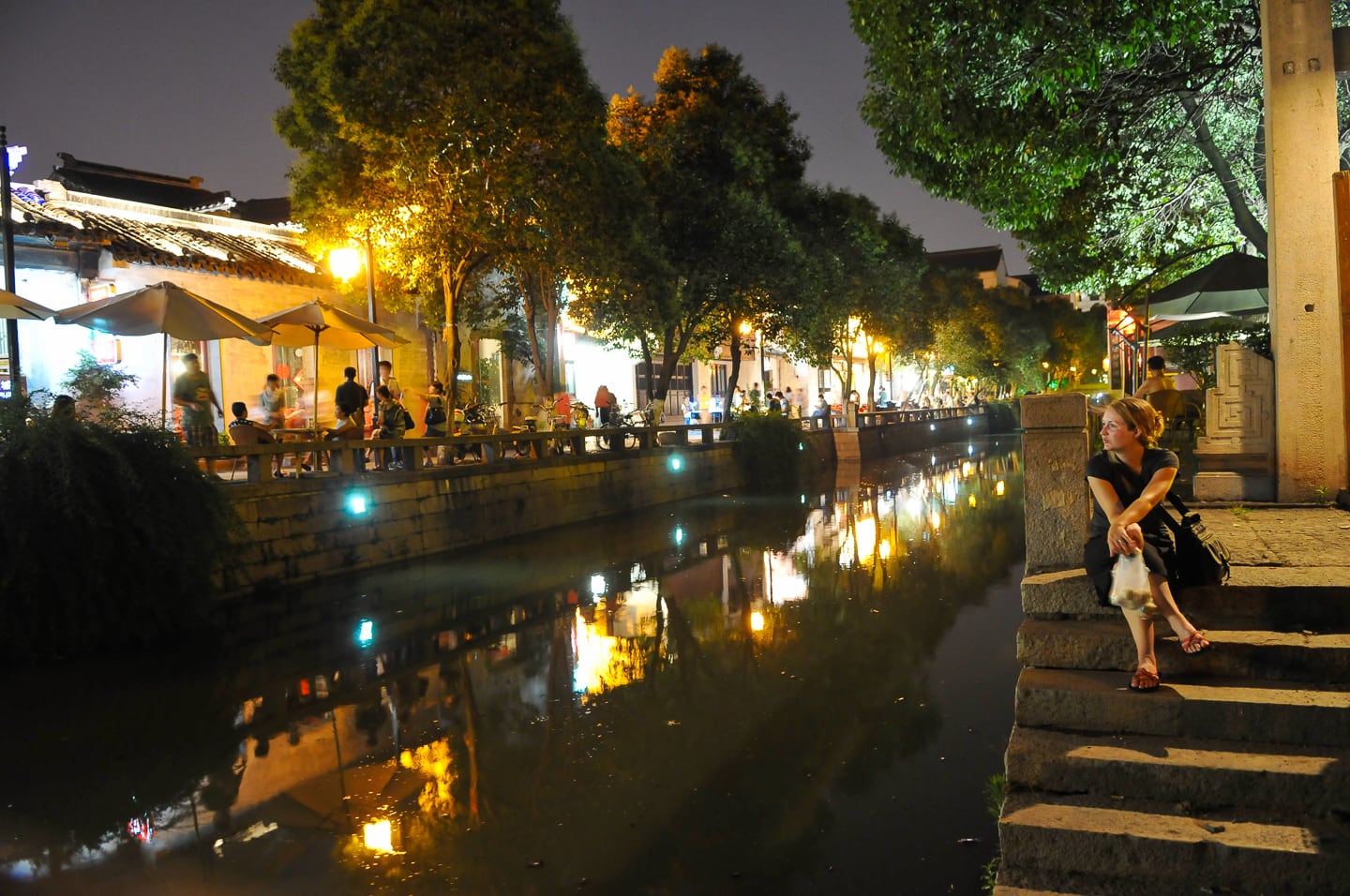 Suzhou at night came as a very pleasant surprise. The old town is beautiful by day of course, but we had no idea what was in store for us when we emerged from our air-conditioned oasis after the sun had gone down. It was a fantastic find right at the doorstep of our hostel — lining the entire length of Pingjiang Road (about a half-mile or so) was a night market which seemed to be targeted at both tourists and locals alike (rarely the norm). To read more about Suzhou, click here to read our post on Suzhou by Day.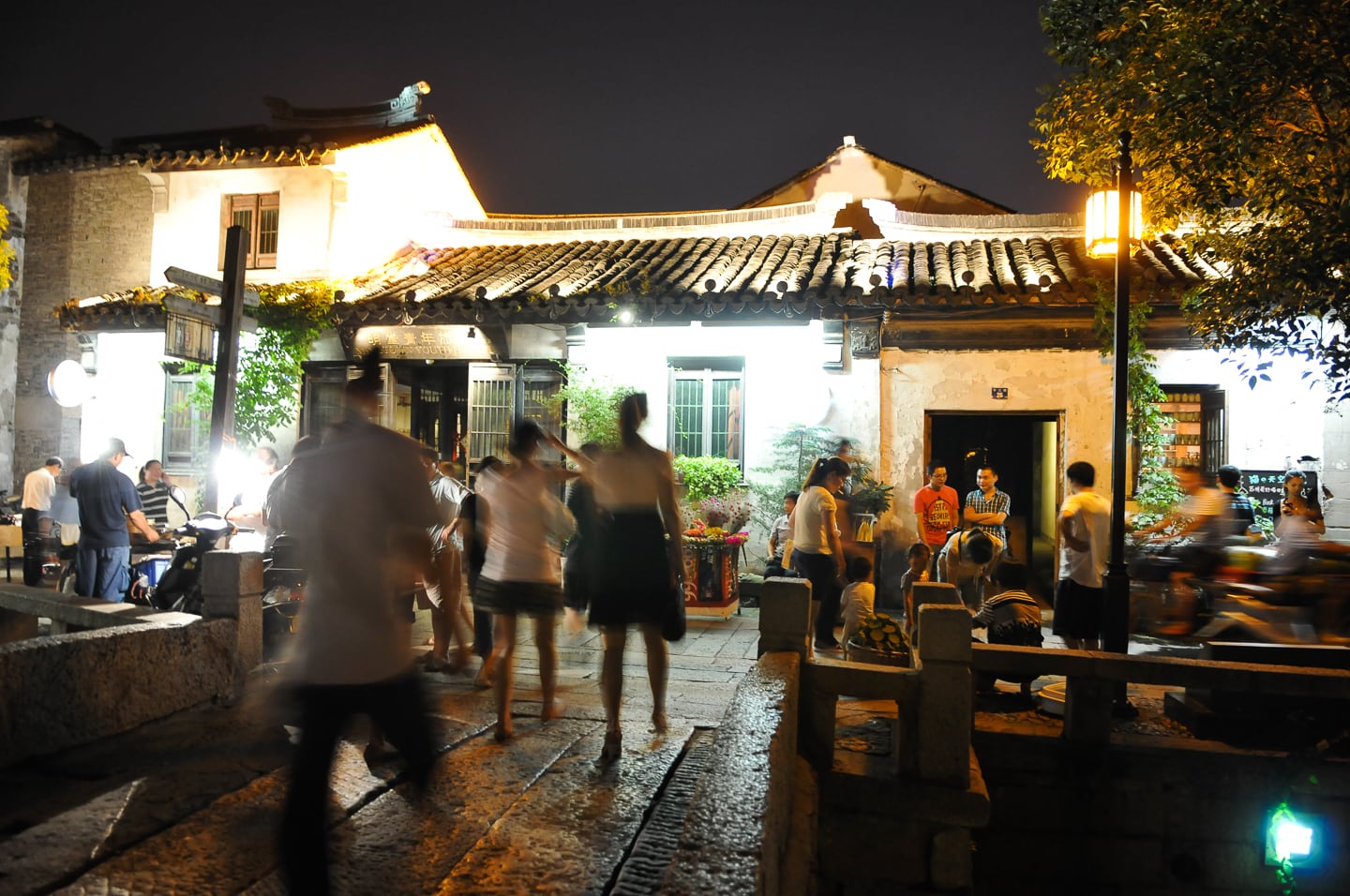 Night markets seem to be quite popular in China. In Suzhou in July it only makes sense given the incredible heat and humidity. This particular evening, the humidity remained high but temperatures were quite bearable (actually bordering on pleasant!). It was great to see life happening in the streets of this ancient town and one does get the sense that this is indeed a real living, breathing community with or without the tourists (though tourism undoubtedly constitutes a great majority of people's livelihoods here).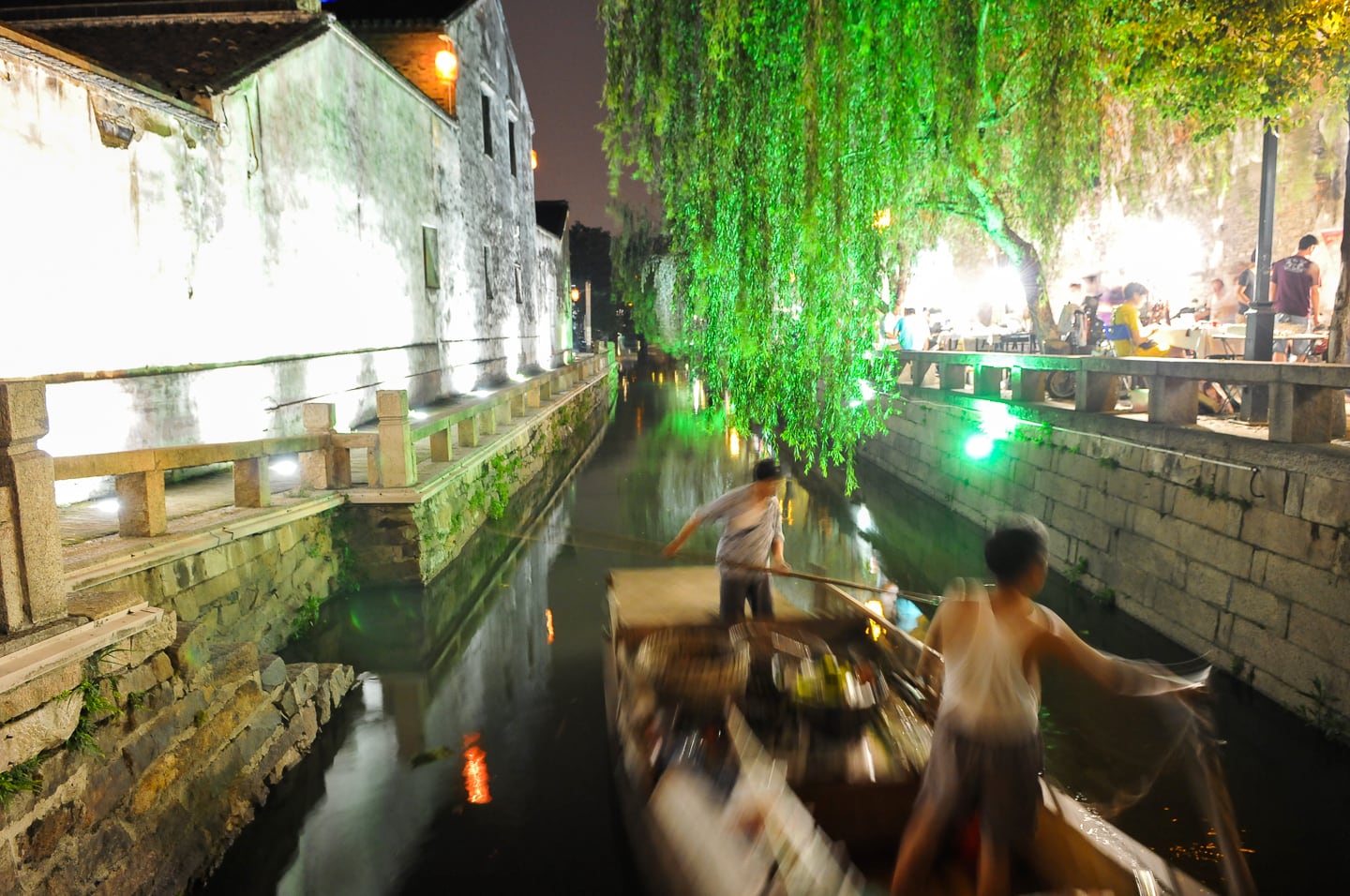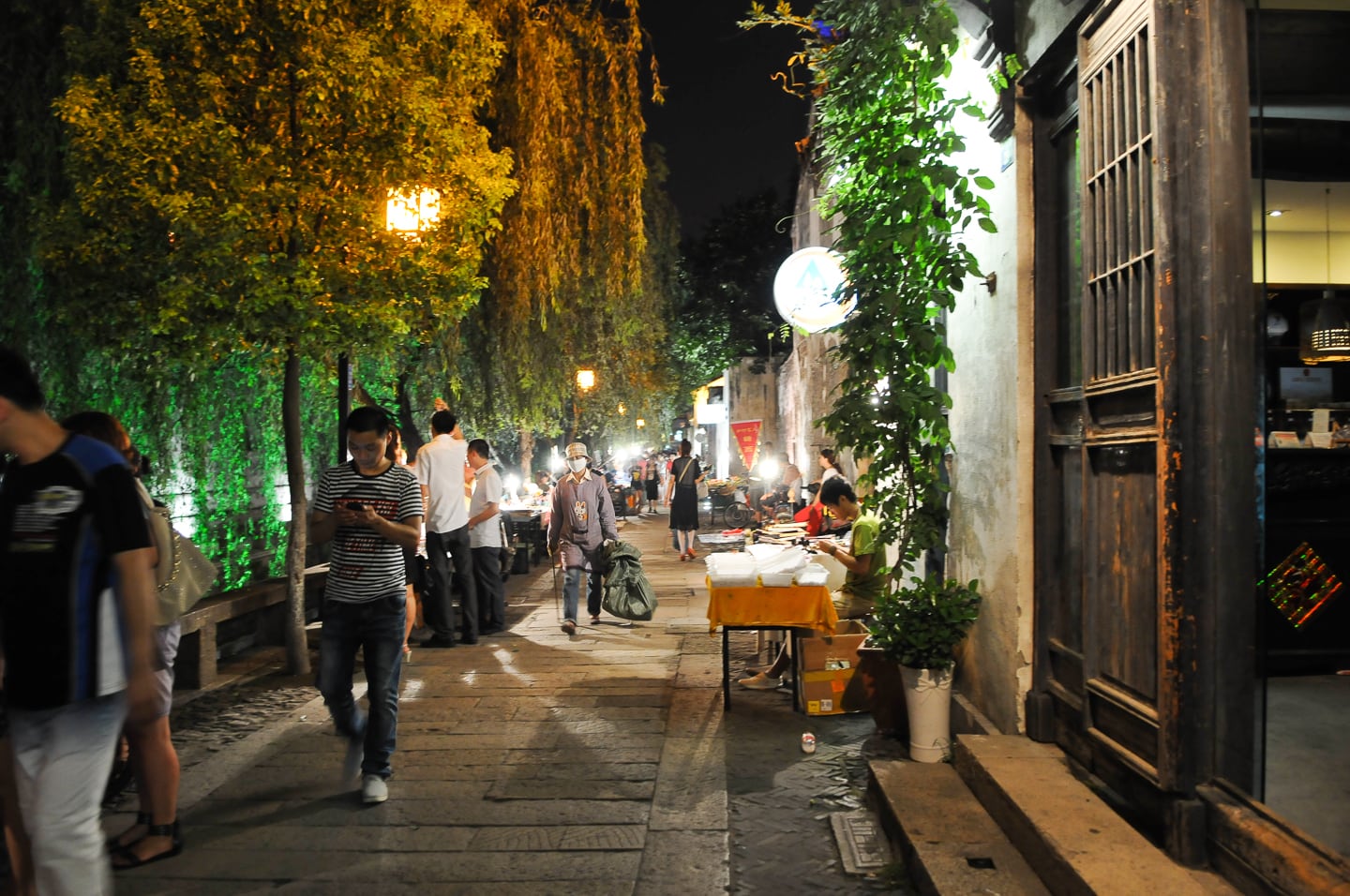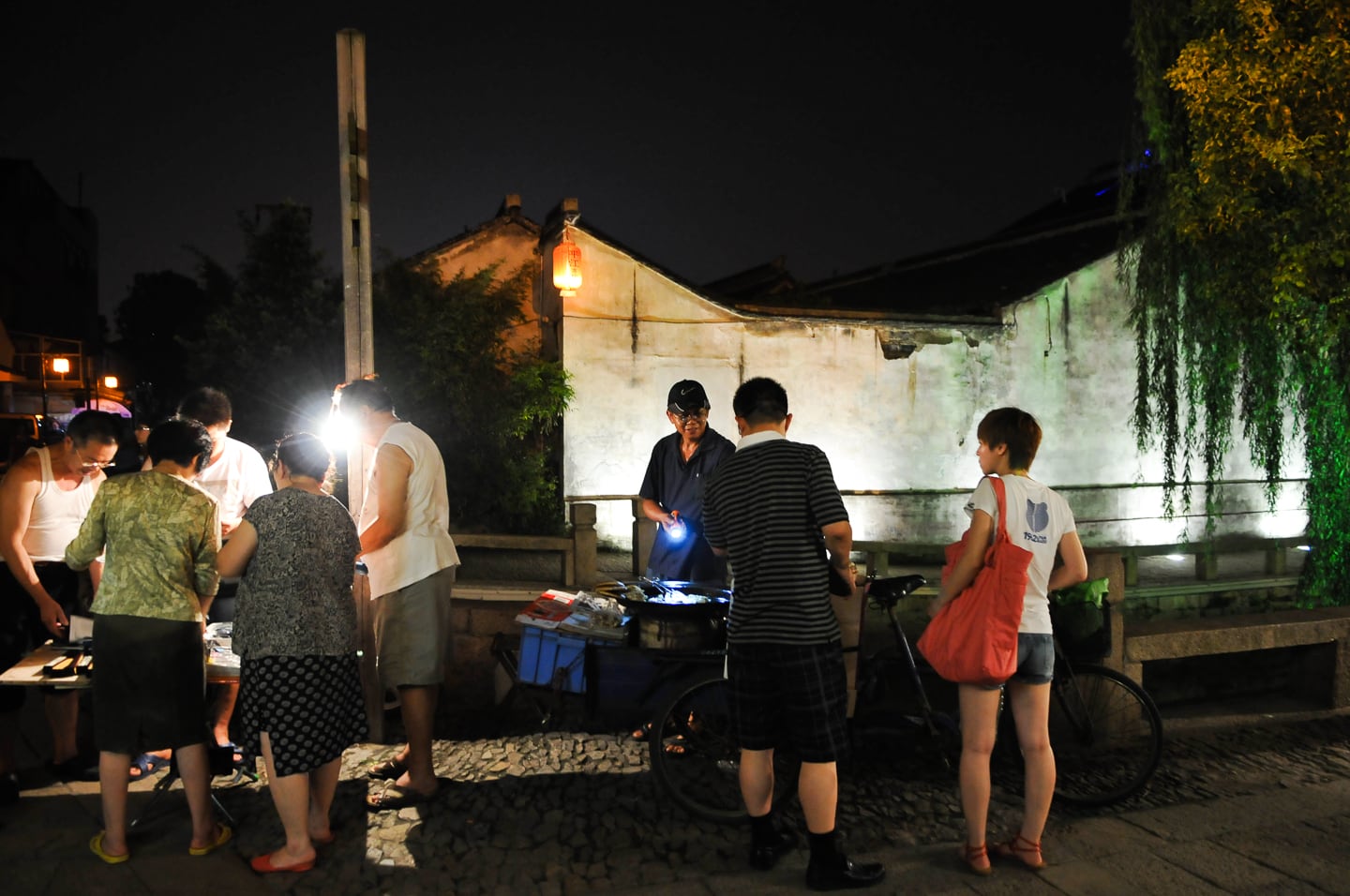 Food prices in China for travelers are far from cheap, but fresh, hot street food at these sorts of night markets seems to be a pretty good bet for getting inexpensive, tasty, and relatively safe evening fare. This guy [above] was conveniently located directly in front of our hostel serving up hot, fresh (and huge) dumplings and potstickers. The two of us filled up for about $4.75. We carried our dinner across the small stone bridge nearby and perched ourselves on a set of old crumbling stairs overlooking the canal and the night-time activity.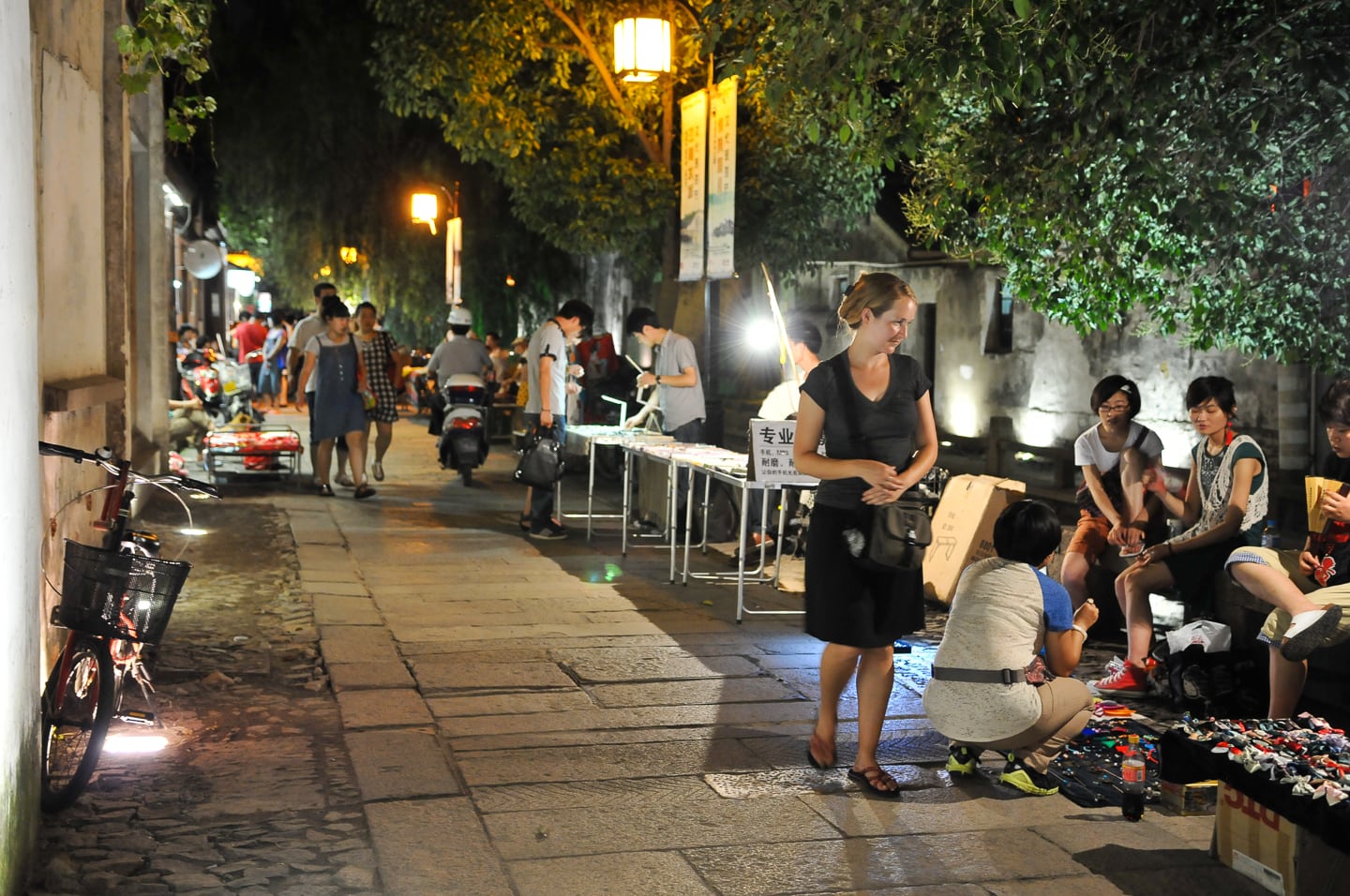 After dinner, we strolled the cobbled lane lined with vendors and curiosities, certainly one of our more memorable experiences thus far in our trip through China (speaking in retrospect three weeks on). Below is a sampling of photos from that evening: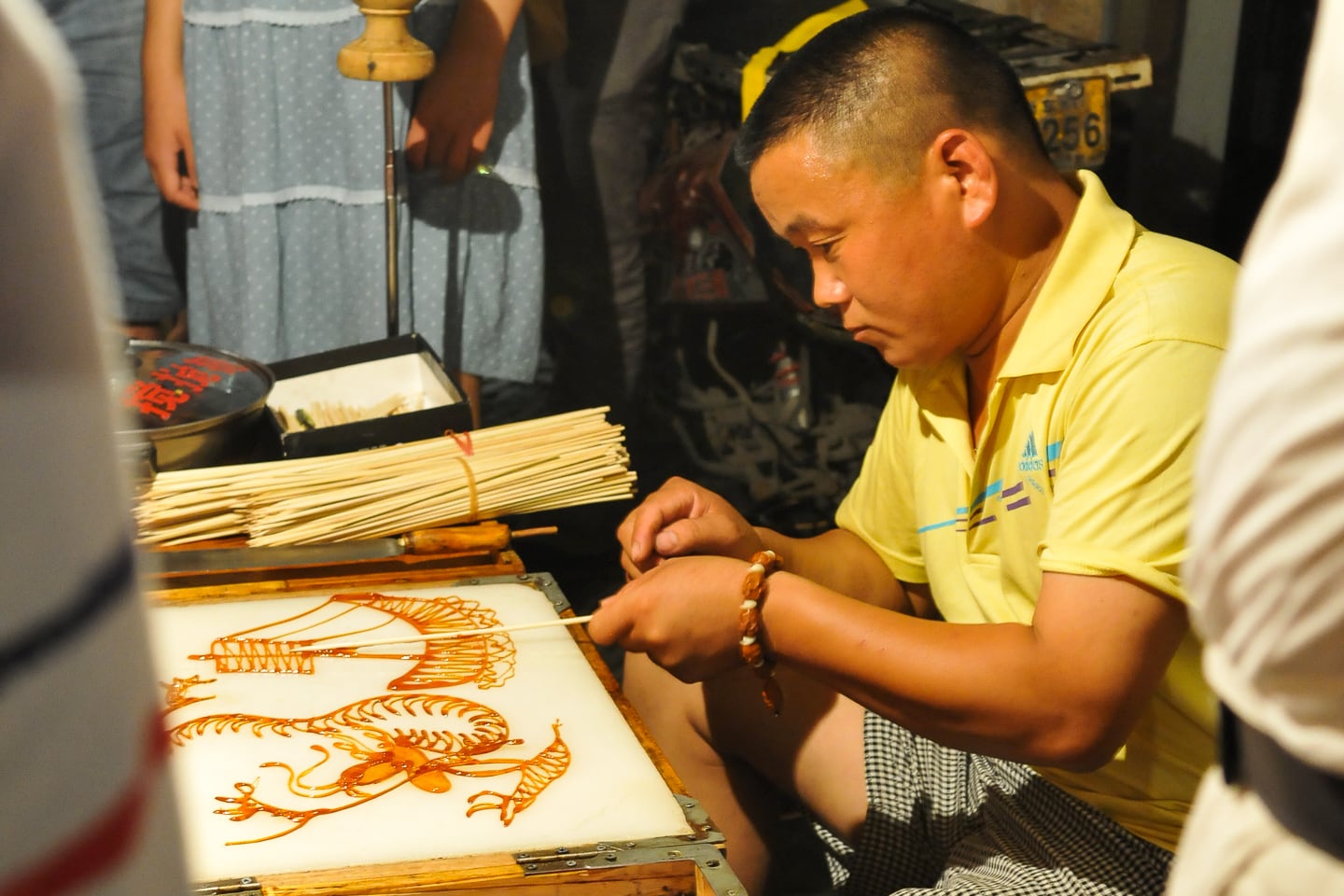 This guy is actually making large custom lollipops before a sea of curious onlookers. The process involves drawing a design on wax paper using a squirt bottle full of hot liquid that dries quickly and very hard. After he draws his creation, he lays a skewer on top before the liquid hardens, then carefully pulls the sucker away from the wax paper and BAM! instant lolli. The most fascinating part of the process is watching how quickly and skillfully he squirts out a number of different designs.