Suzhou has long been known for its splendid gardens, and indeed they are a large part of why we planned to visit Suzhou in the first place. This post covers three of Suzhou's major garden sights: The huge Humble Administrator's Garden, the old Master of the Nets garden, and the ancient Panmen complex. For more on Suzhou, see our past posts: Suzhou by Day and Suzhou by Night.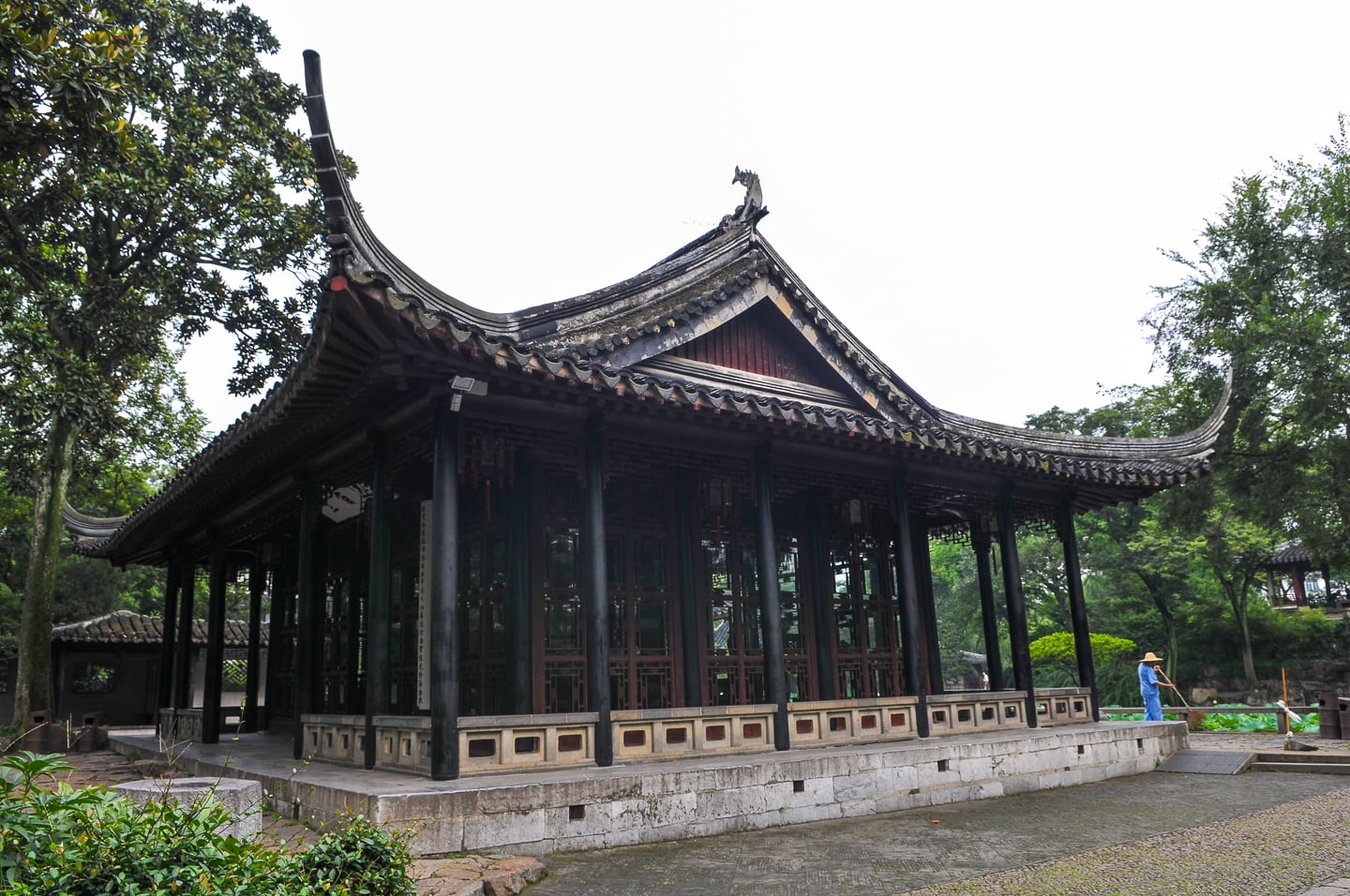 The Humble Administrator's Garden
 (Pinyin: Zhuōzhèng Yuán | Chinese: 拙政园)
The Humble Administrator's Garden is the largest and most popular garden in Suzhou and is anything but humble. With origins dating back to the 16th century it is also frequently considered the finest garden in Southern China. For whatever reason (call it ignorance) neither Lori nor I expected to find anything like the gardens we encountered in Suzhou in China — in Japan, yes, but for our time in China, they were never on the radar — which proved a very pleasant surprise.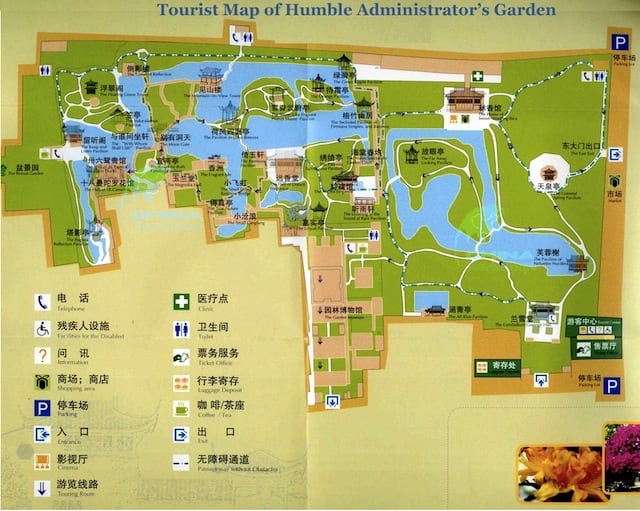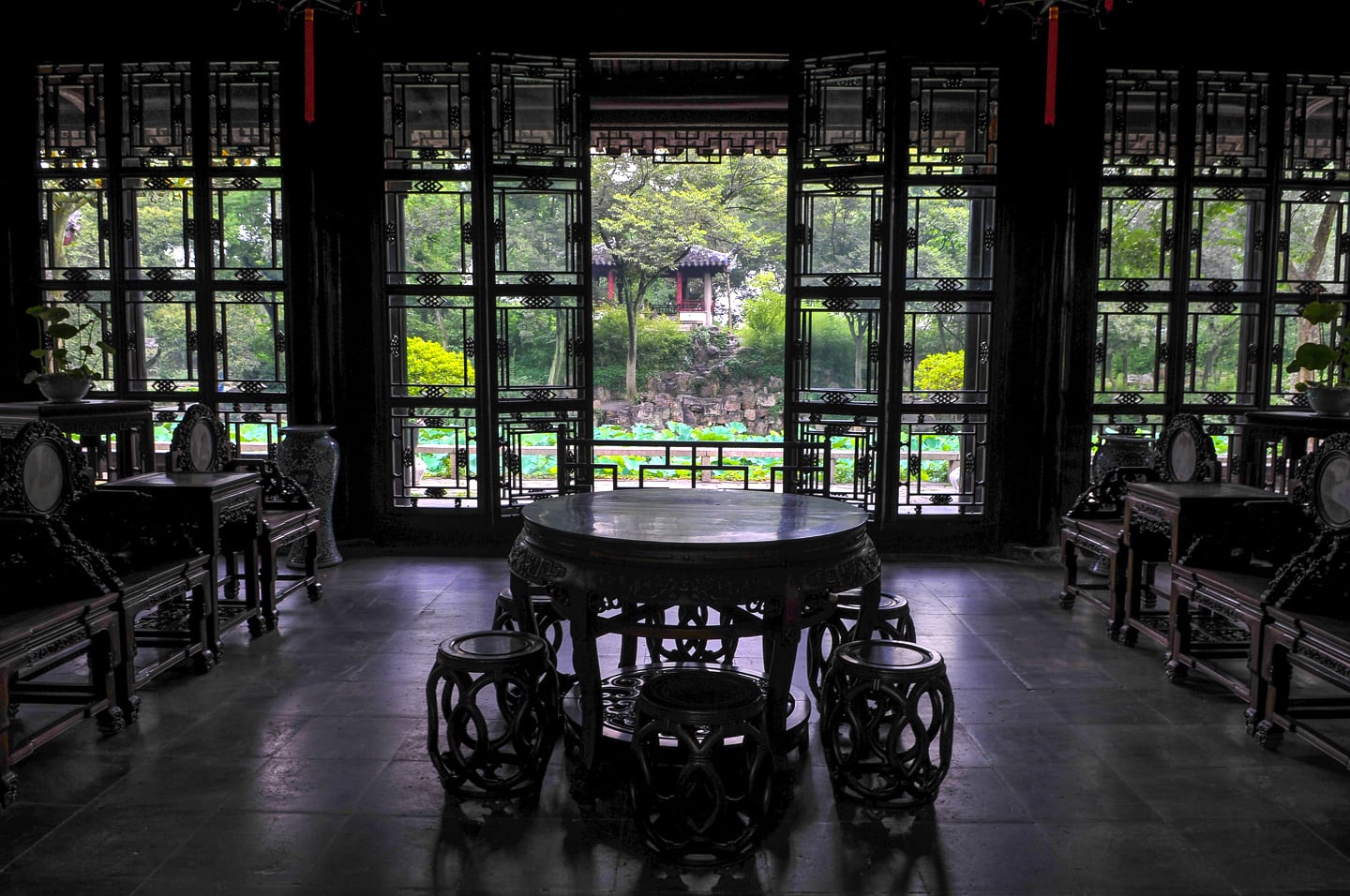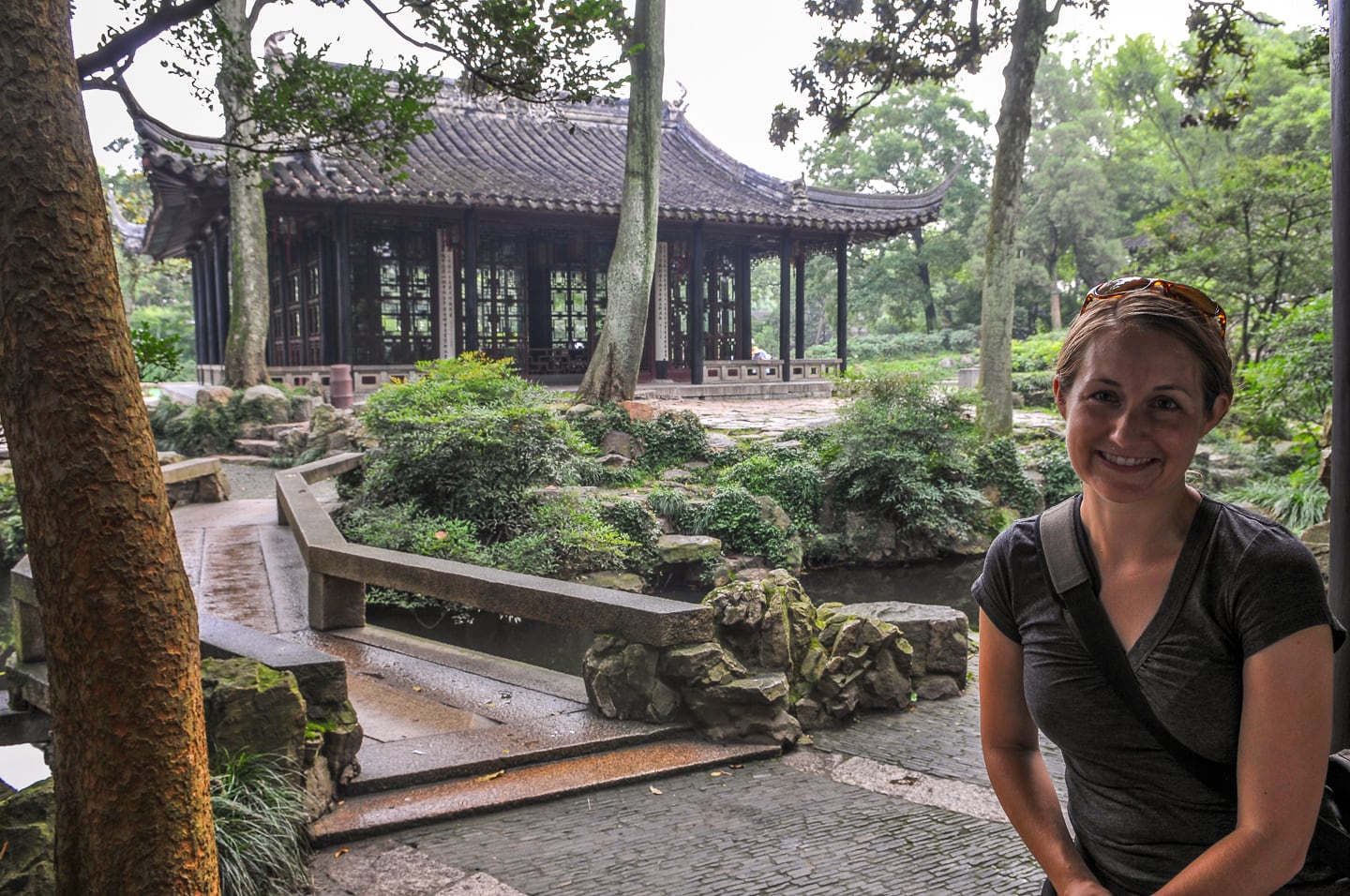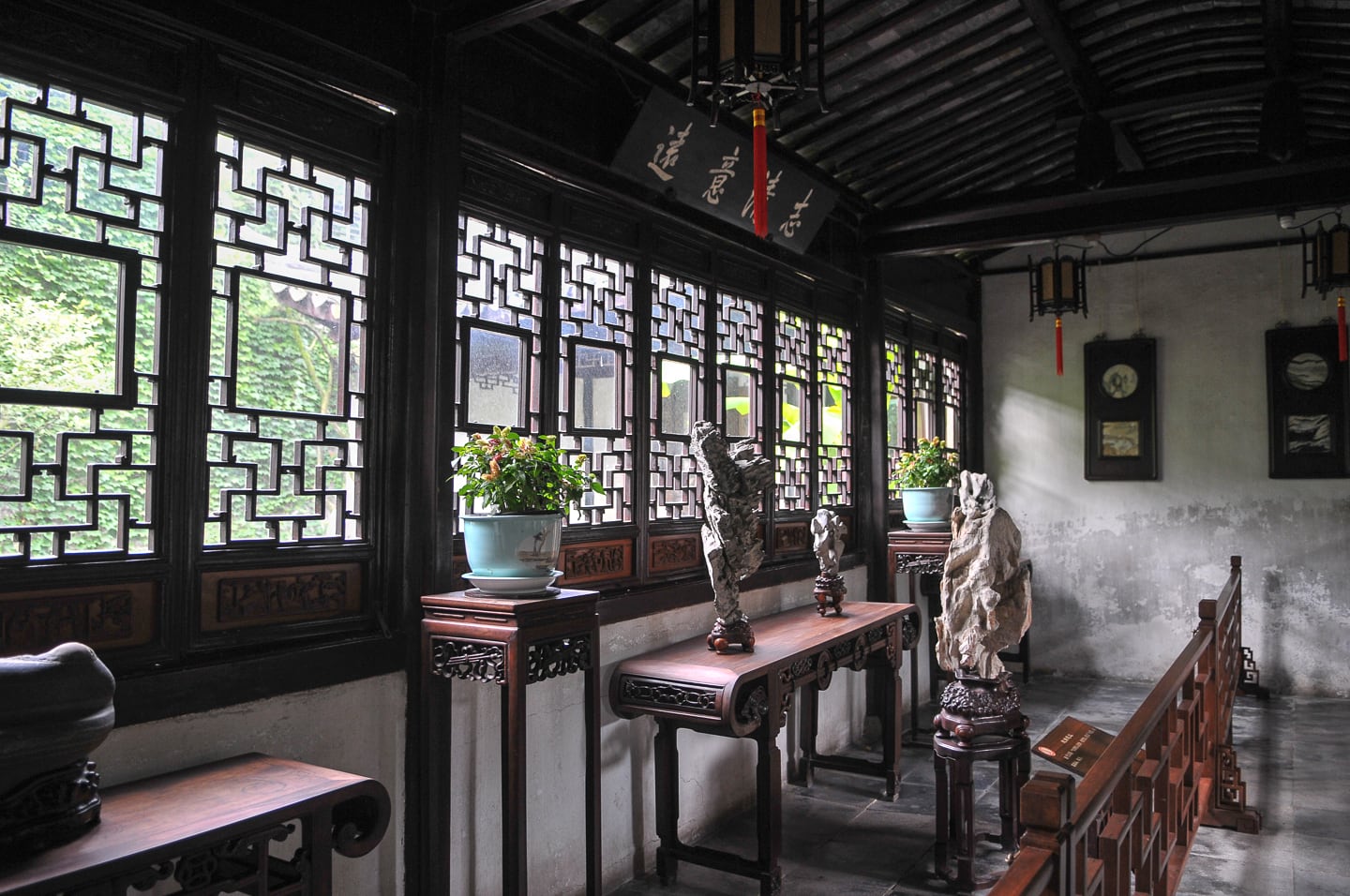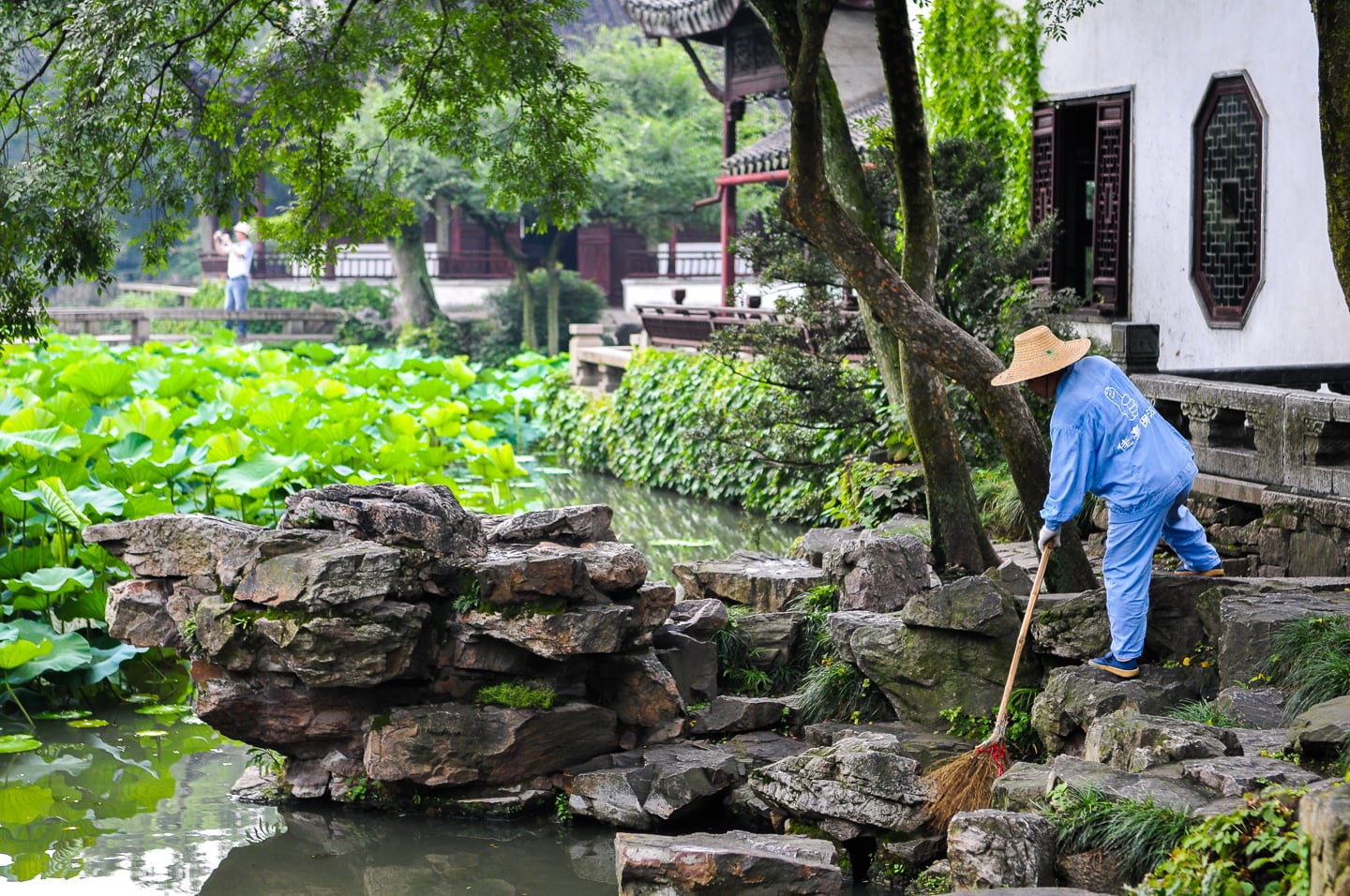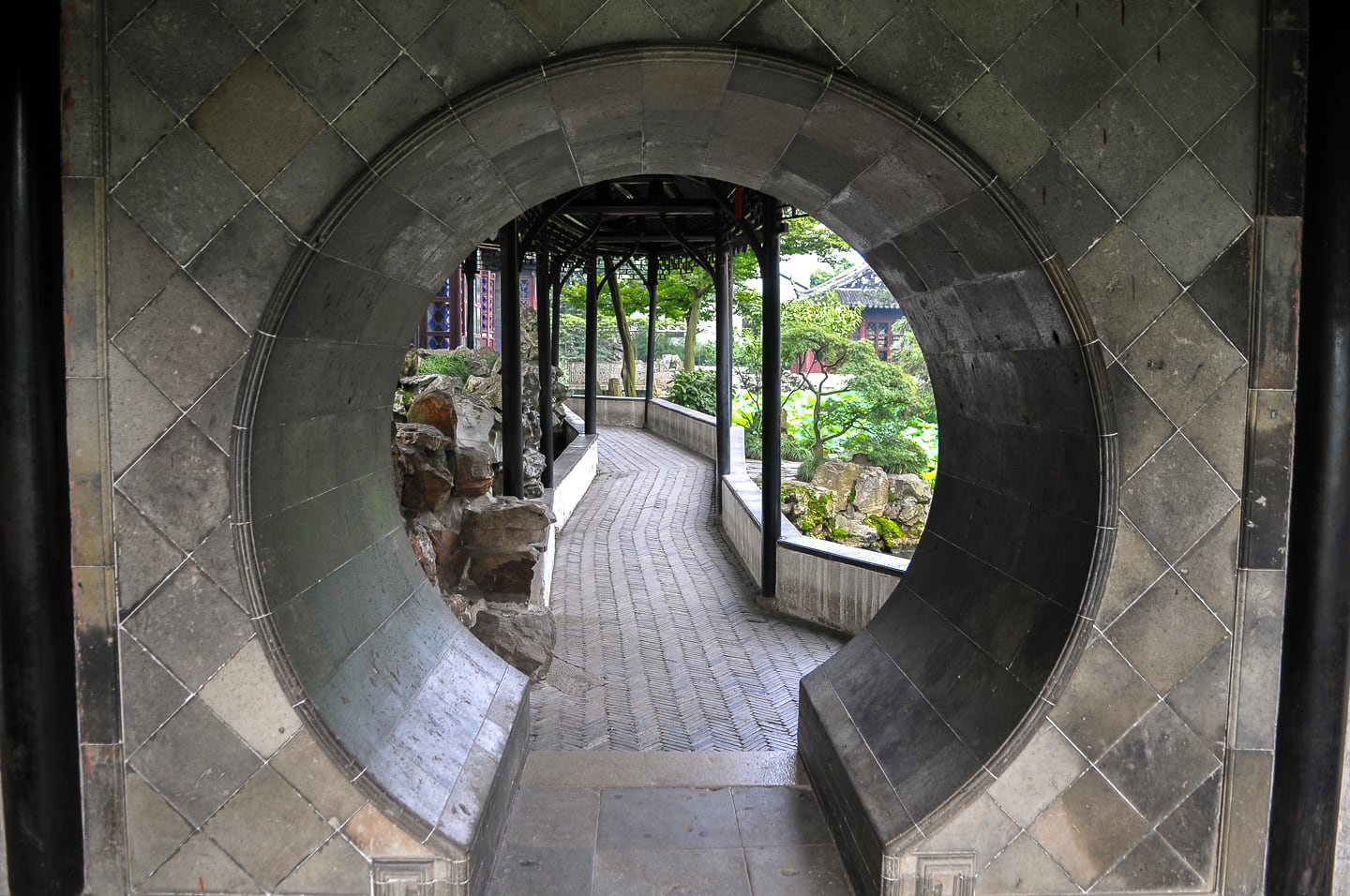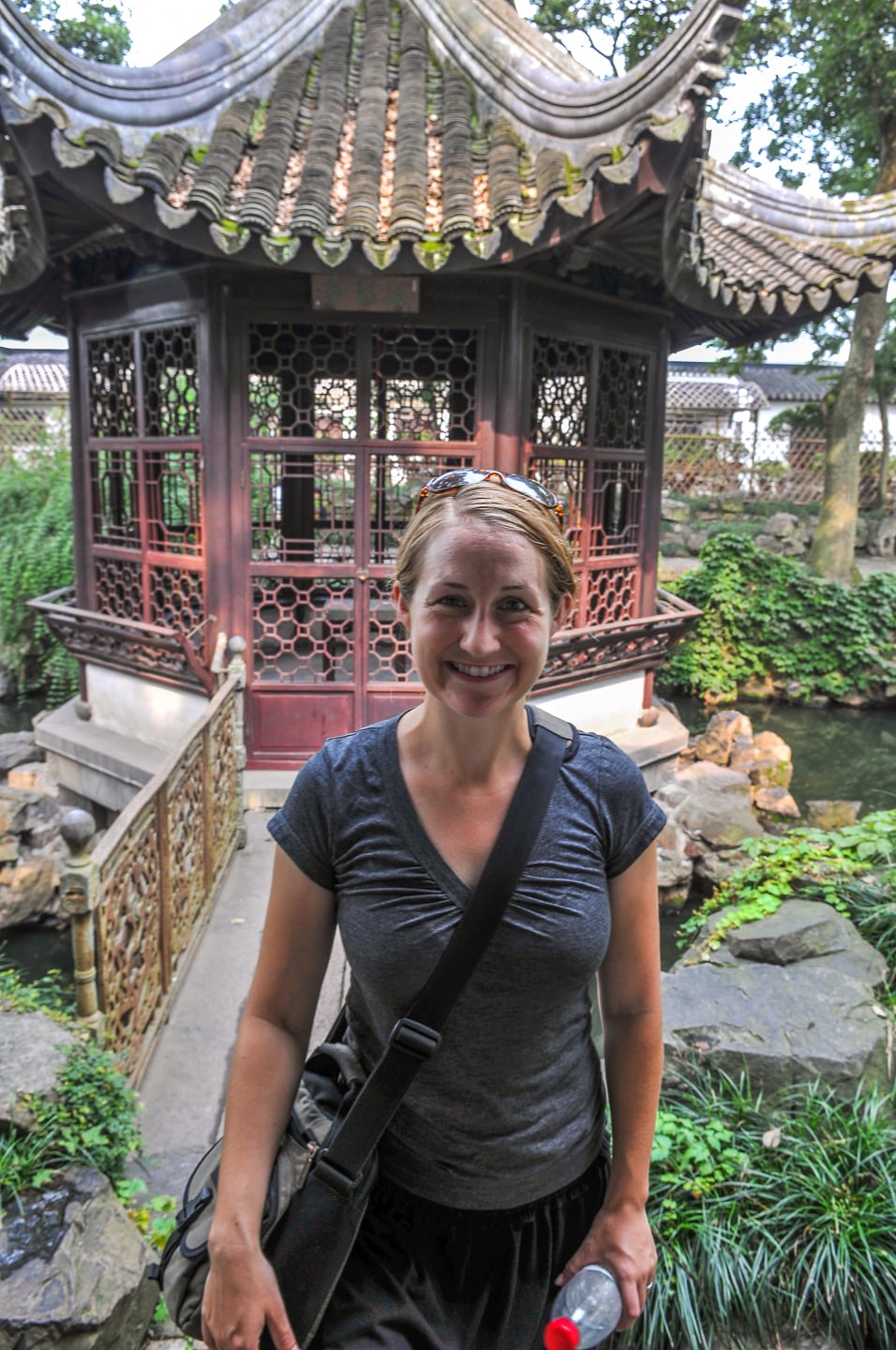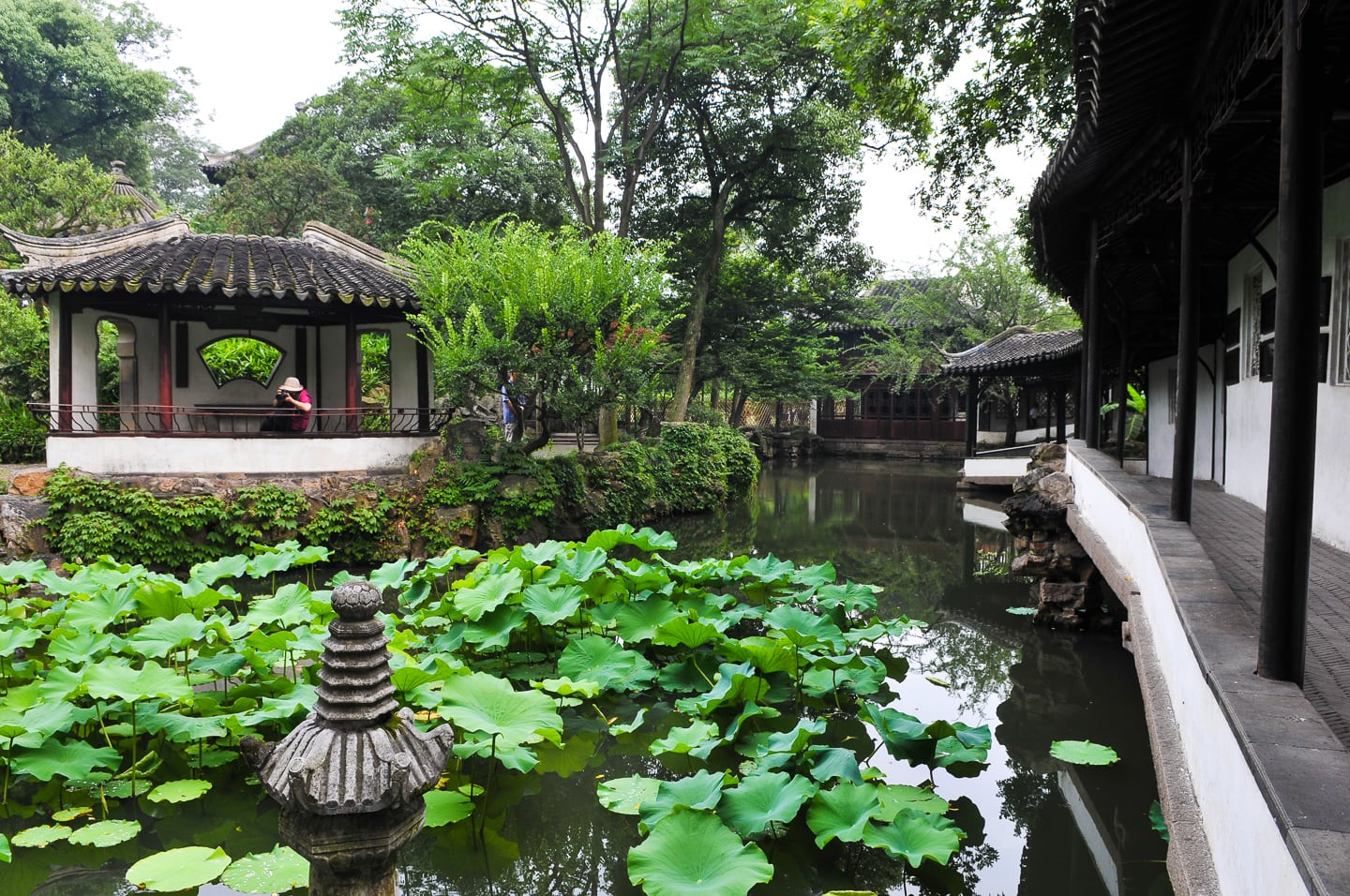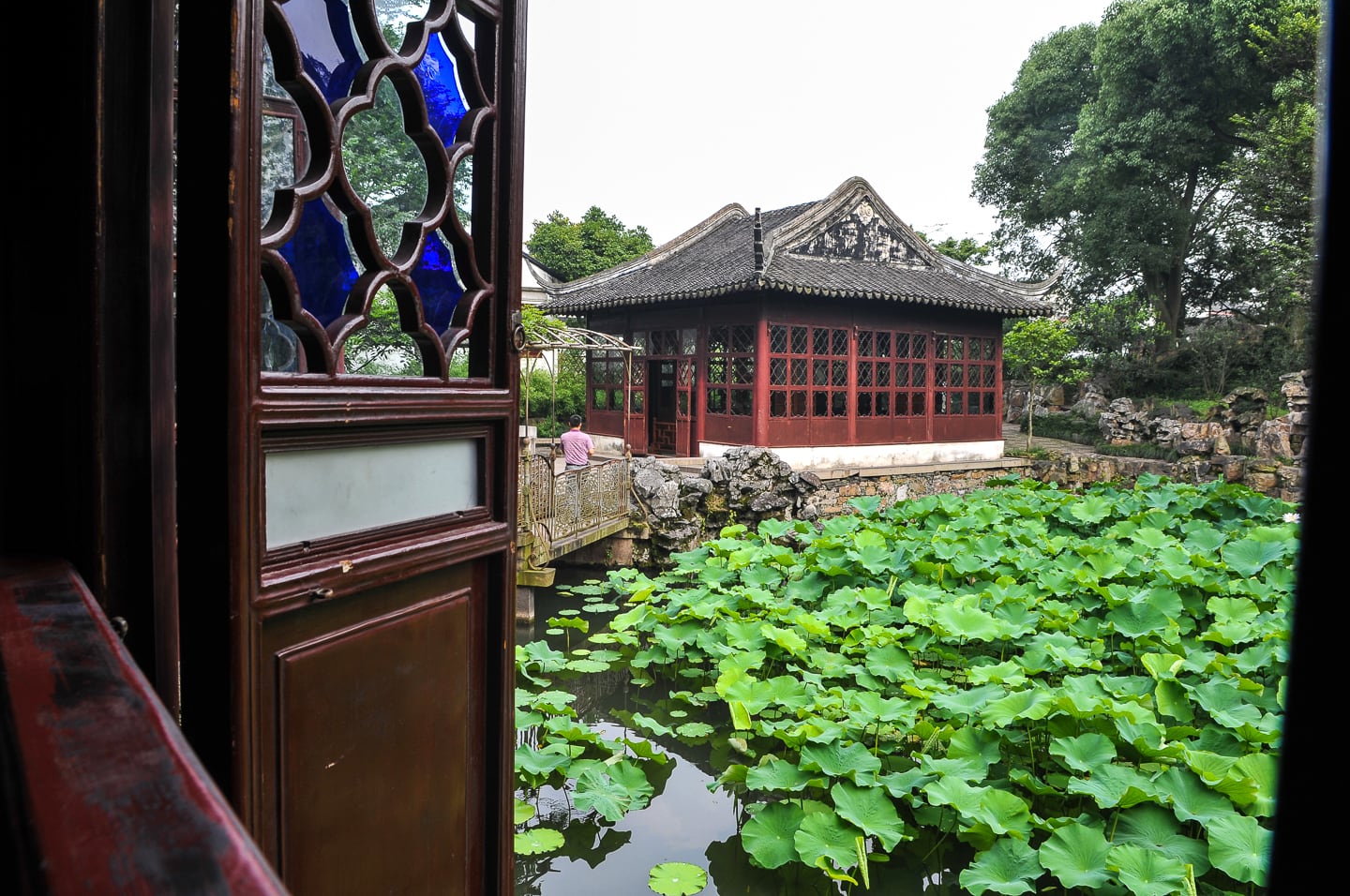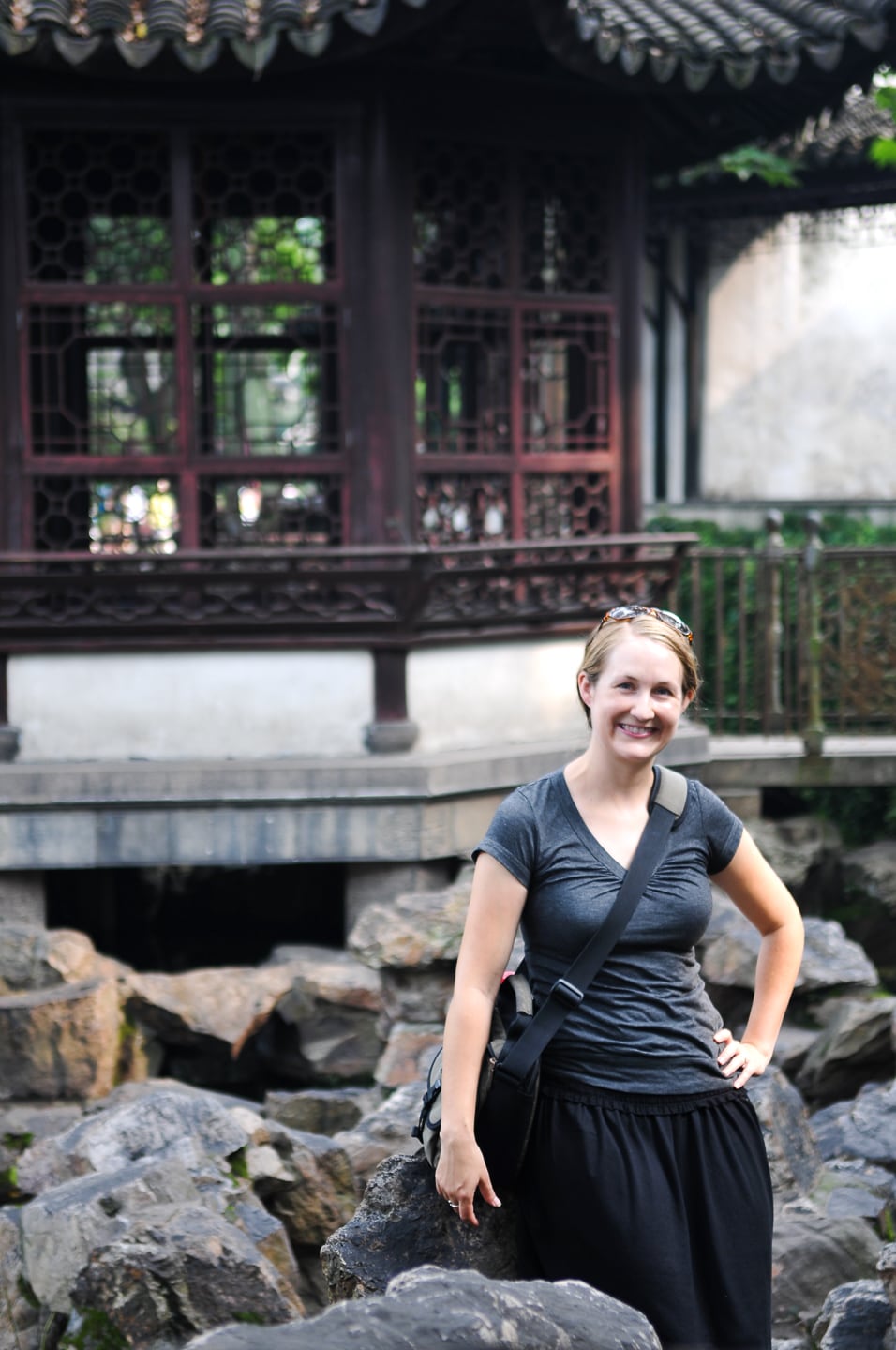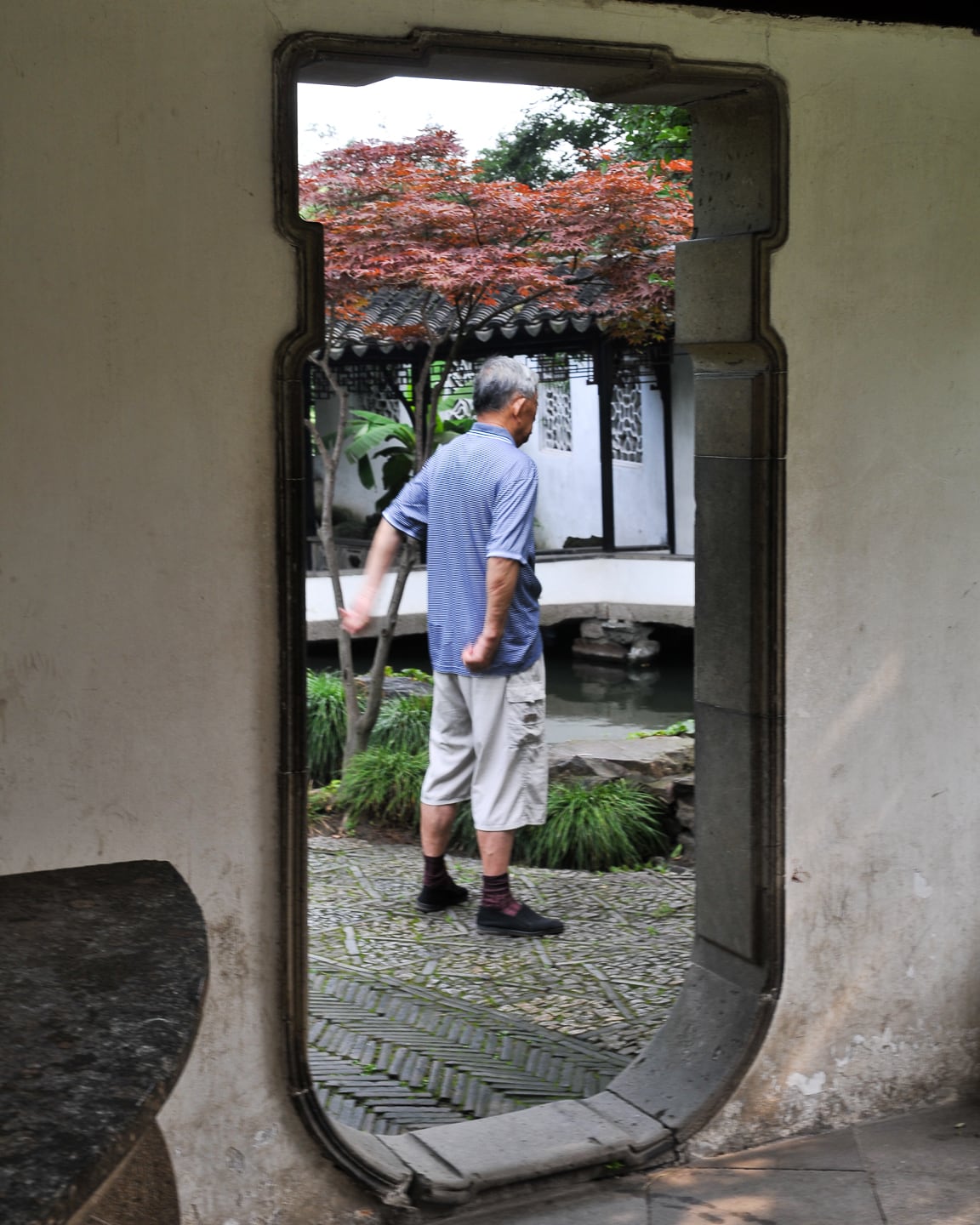 We came across several garden visitors (like the one above) taking advantage of the peaceful and beautiful surroundings to get some morning Tai Chi before the crowds completely took over the compound (and they certainly did).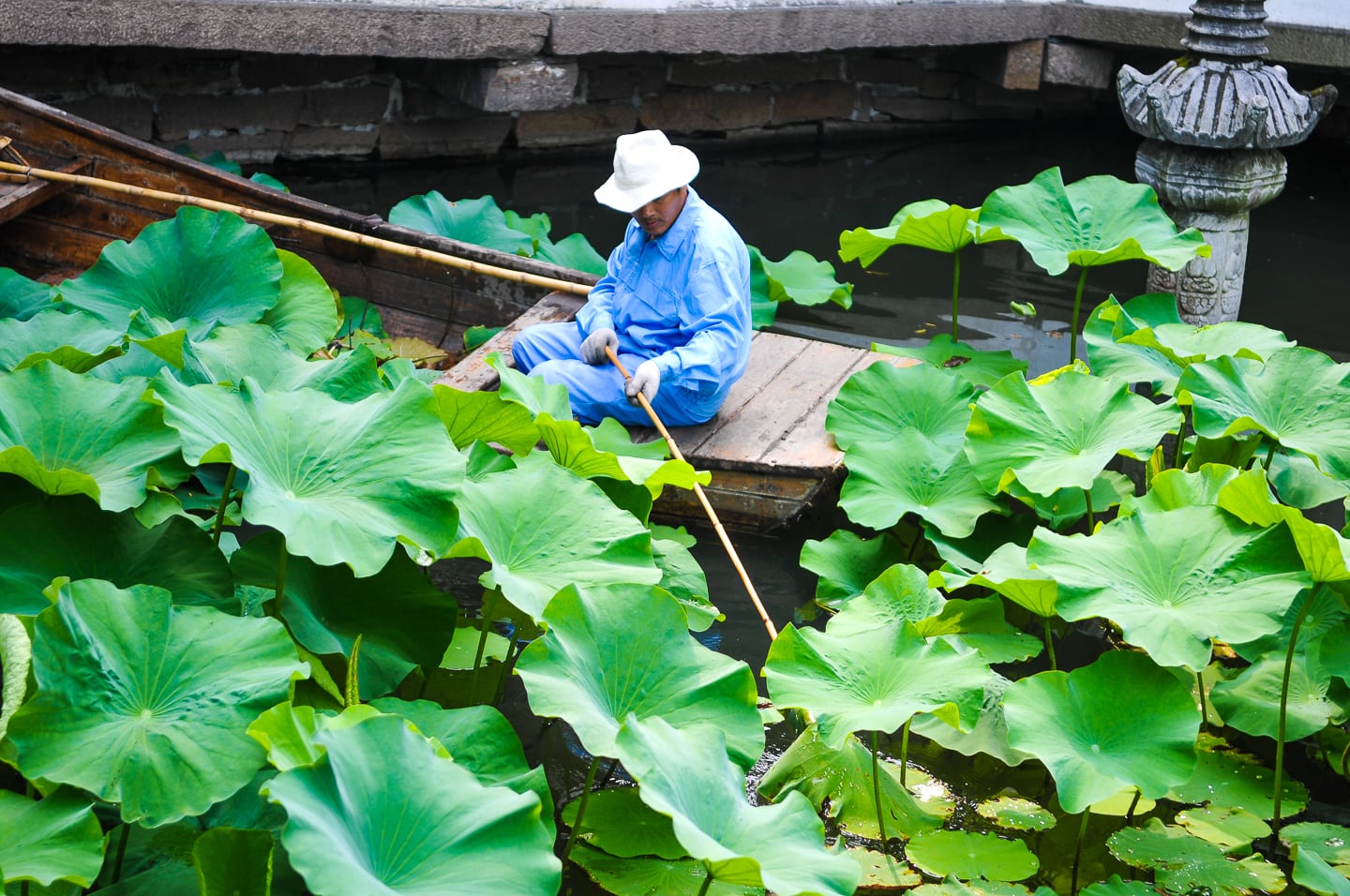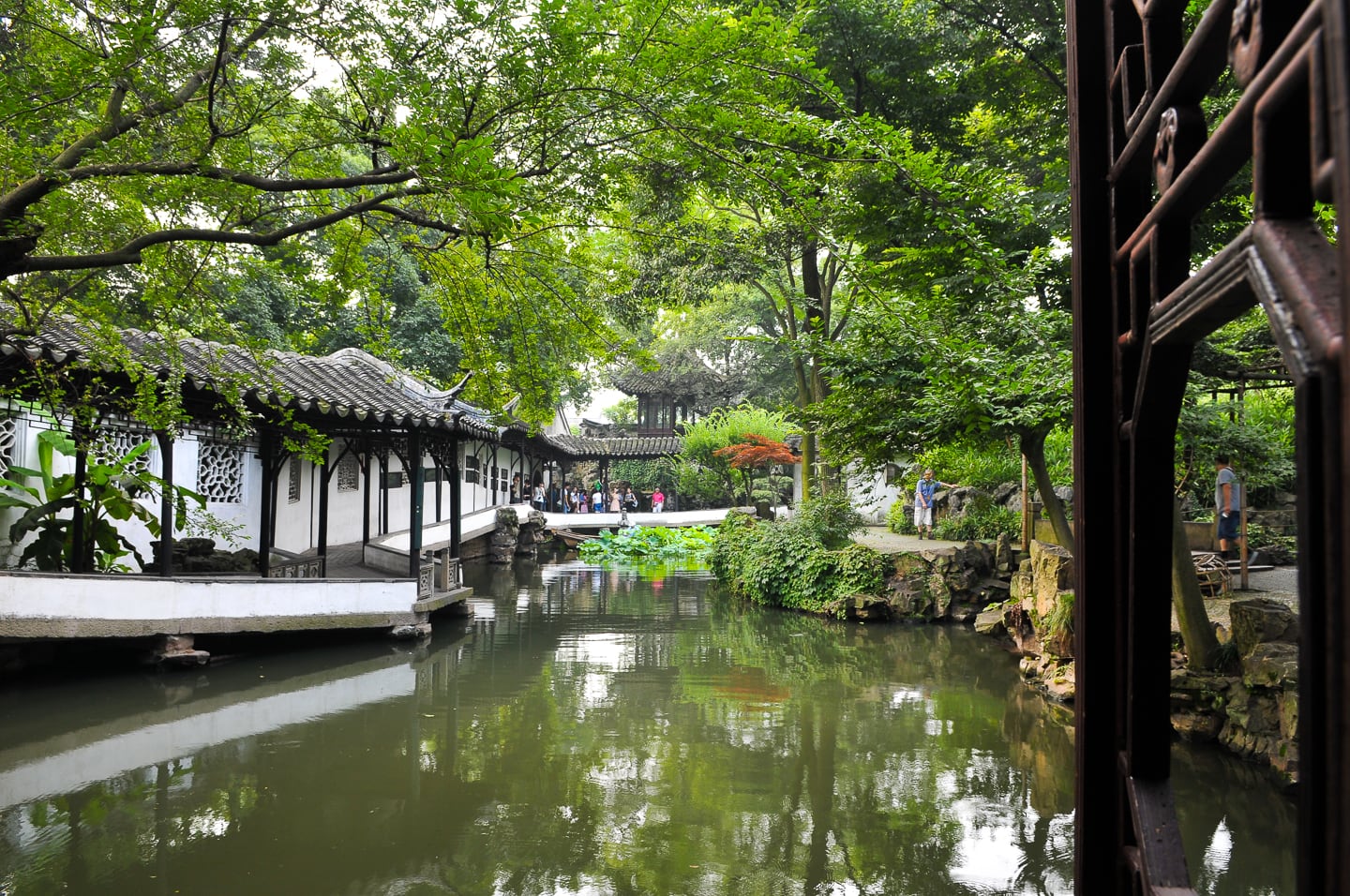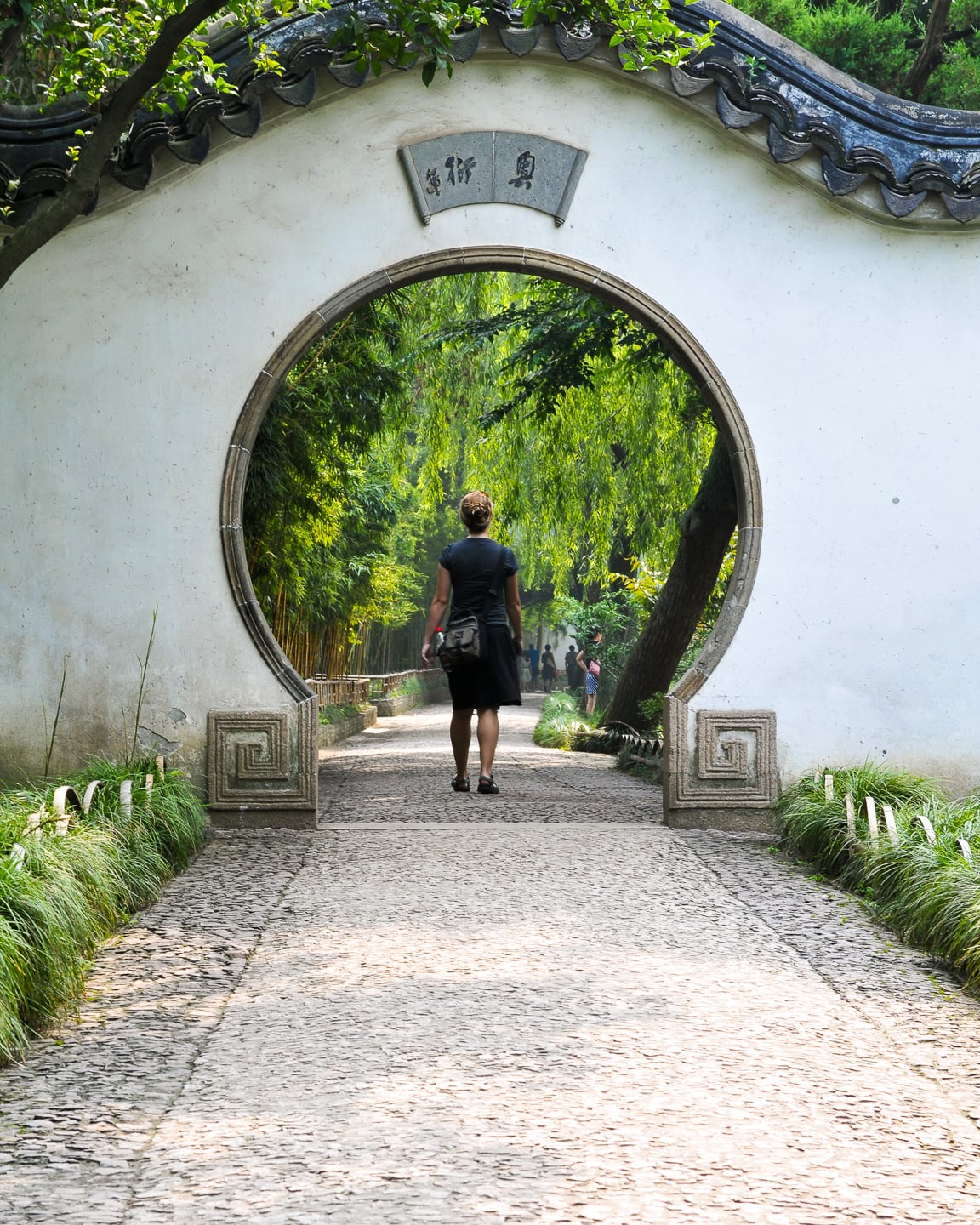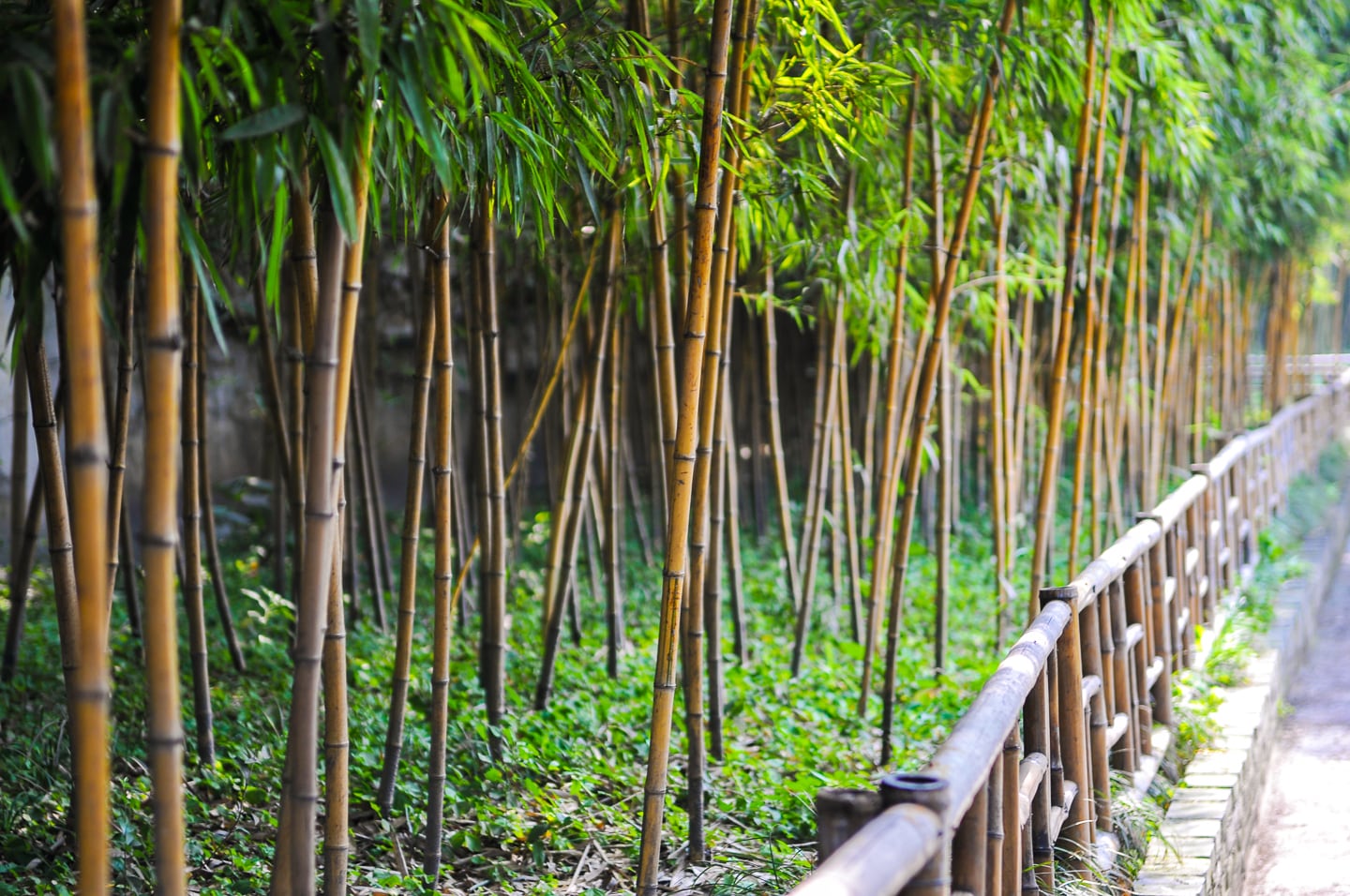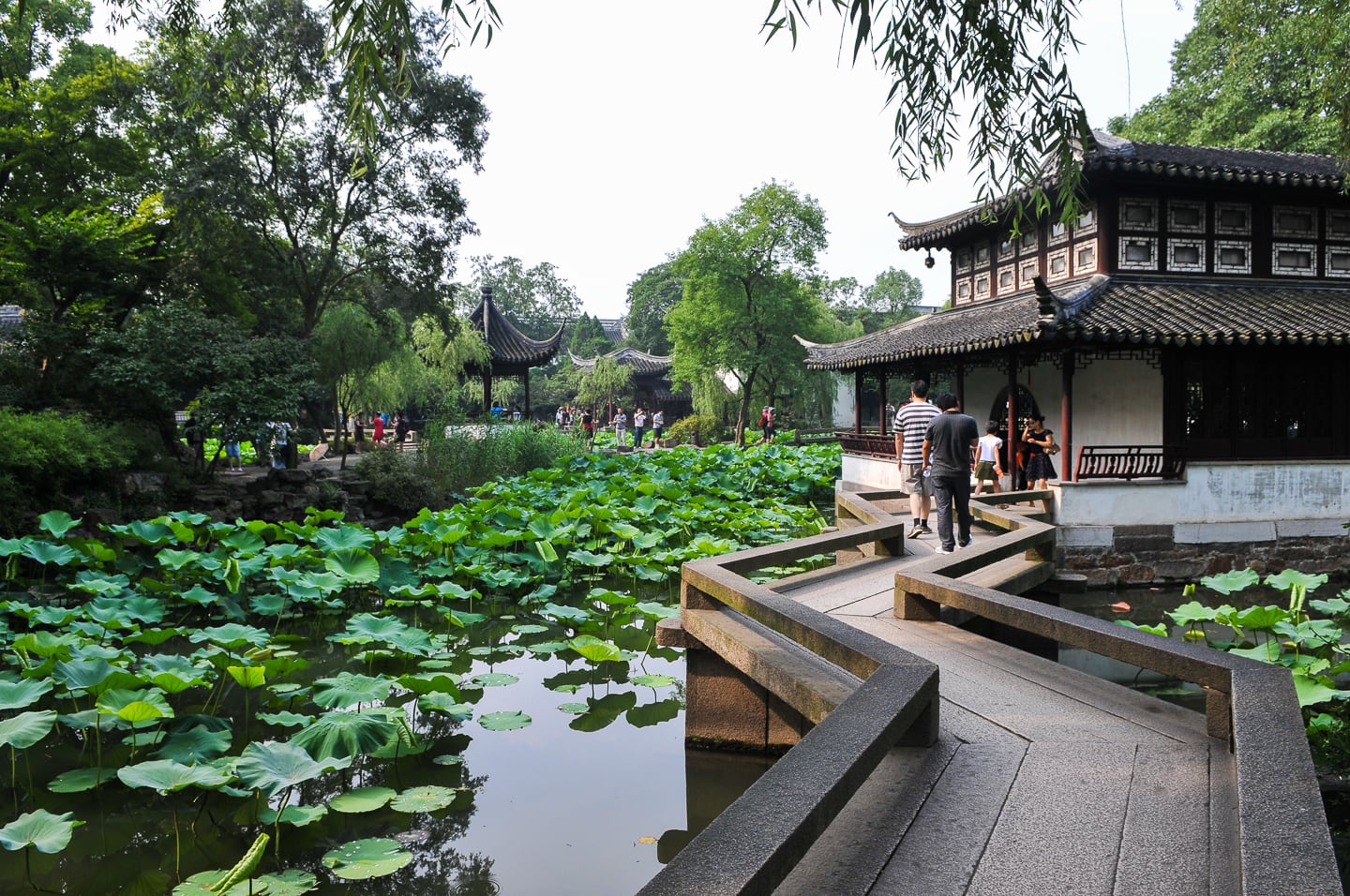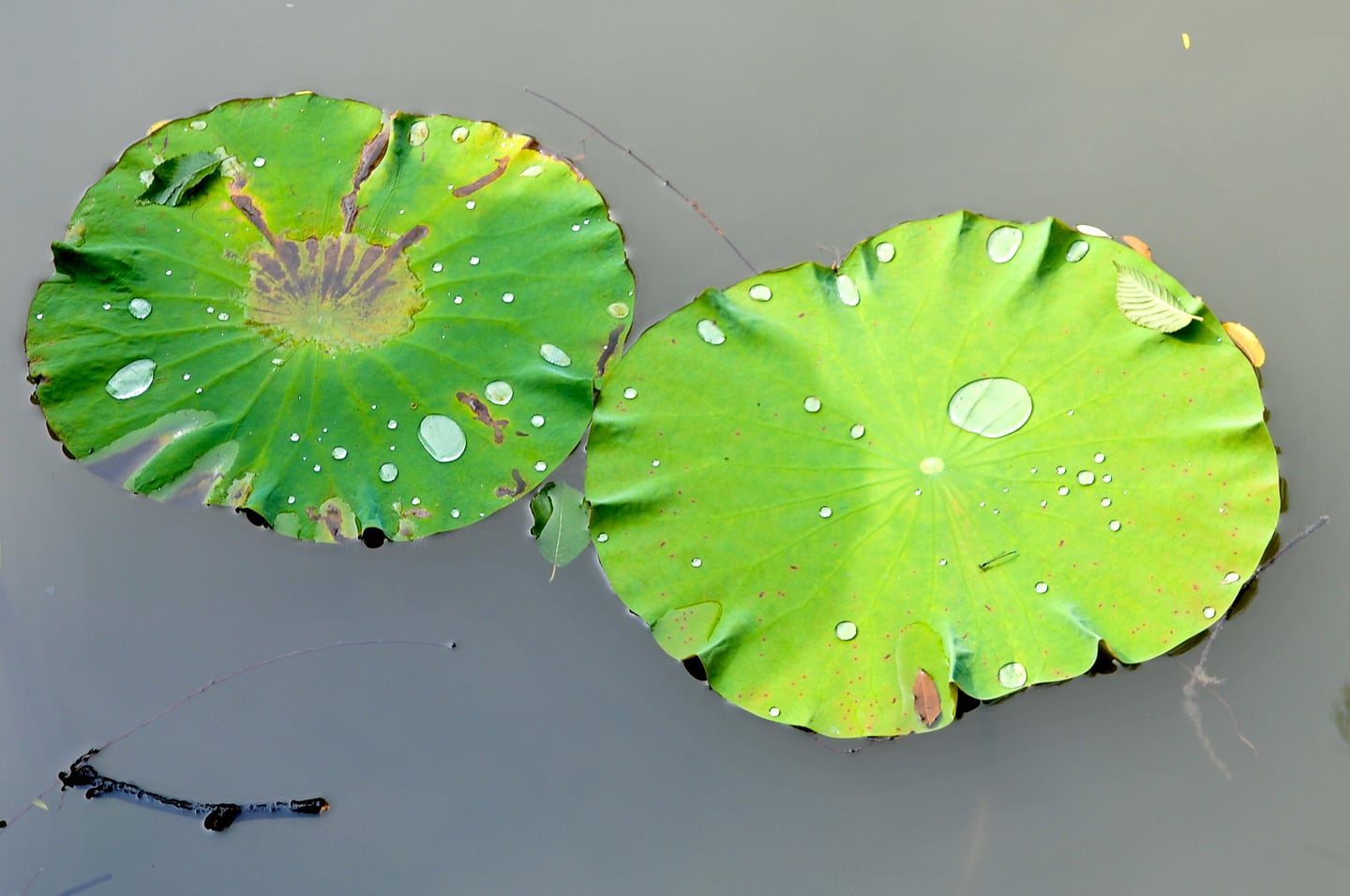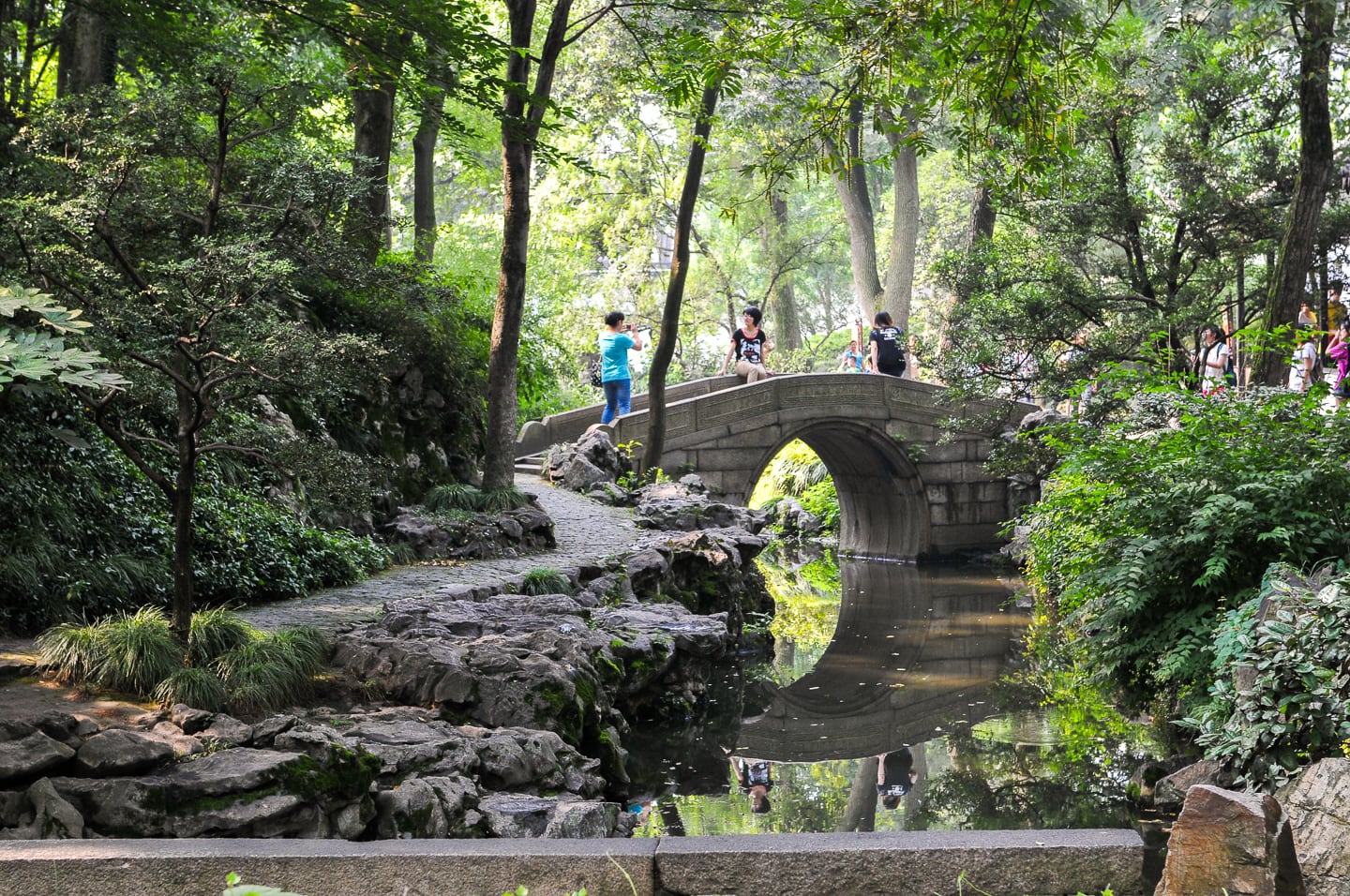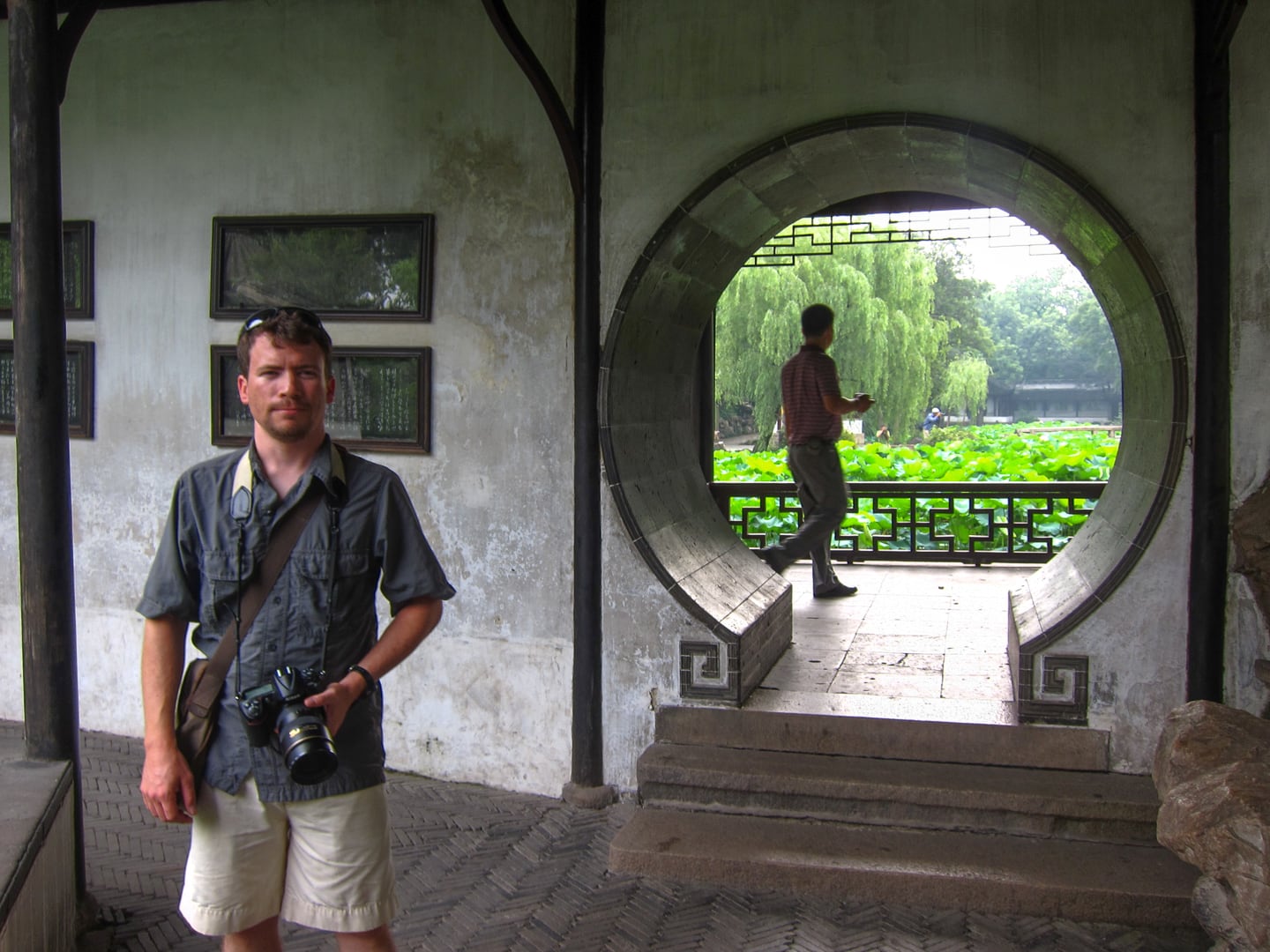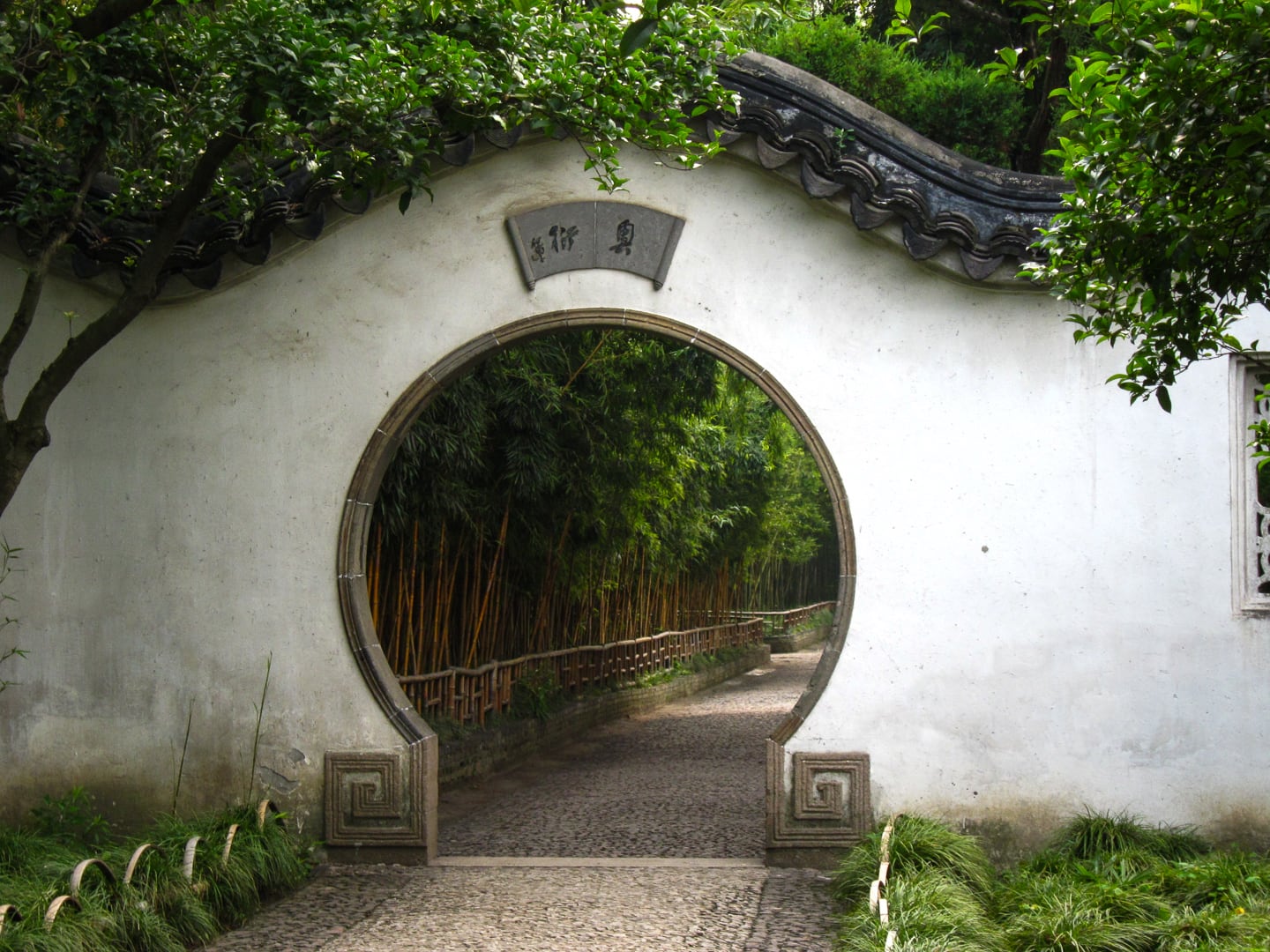 As with most popular sights in China, we recommend getting there EARLY (like AT OPENNING). Humble Administrator's opened at 7:30 and by 8:30 it was swarming with Chinese tourists filling every nook and cranny of the enormous space. By 9am, the heat and humidity started to settle in as well — but we certainly revelled in our quiet and cool(er) morning stroll through the beautiful grounds.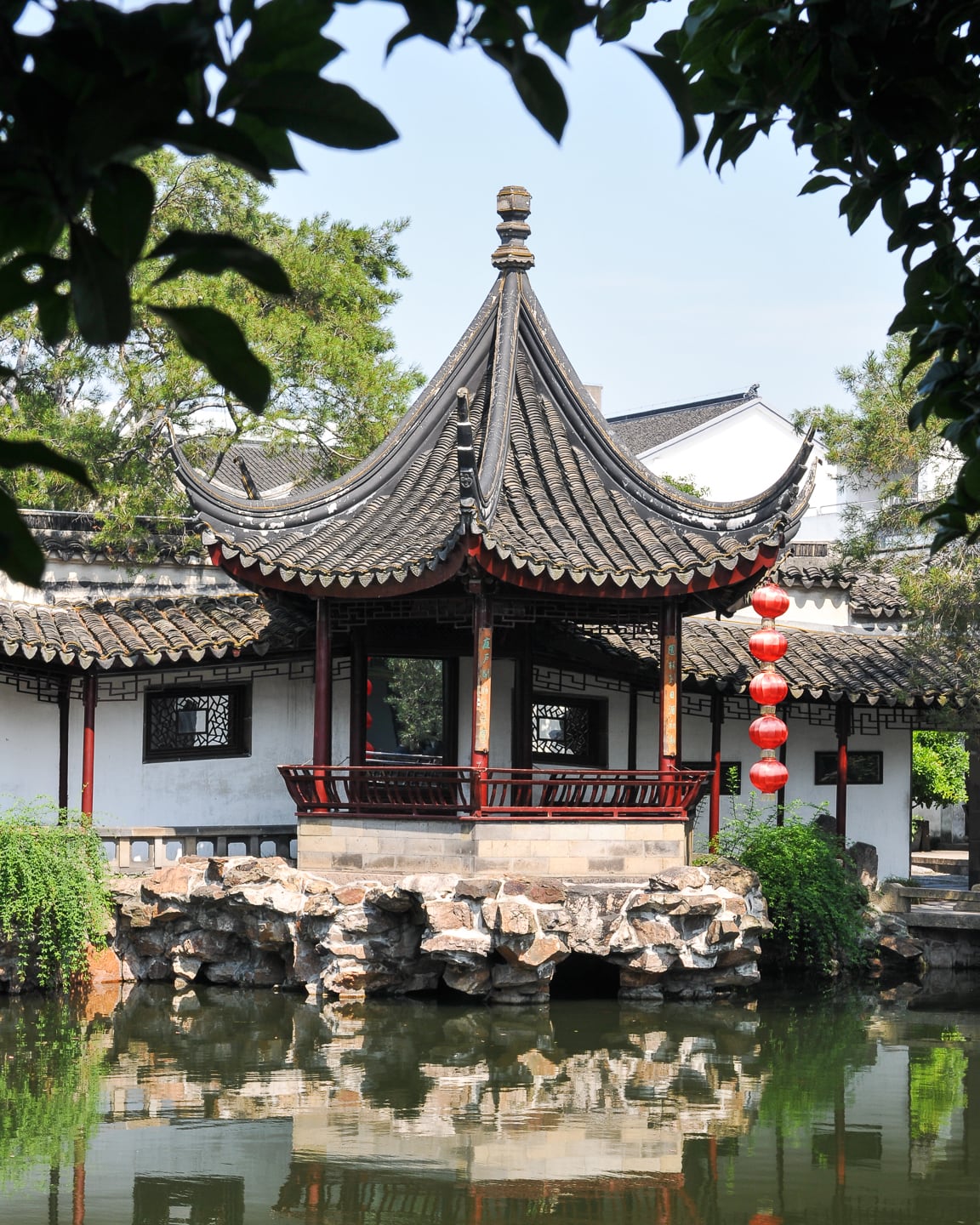 Master of the Nets Garden
(Pinyin: Wǎngshī Yuán | Chinese: 网师园)
I'm not going to say much about these next two, given that Lori and I are actively traveling and sightseeing as we speak, but you can click here for background on the Master of the Nets garden. They'll do a better job of explaining than I could anyway.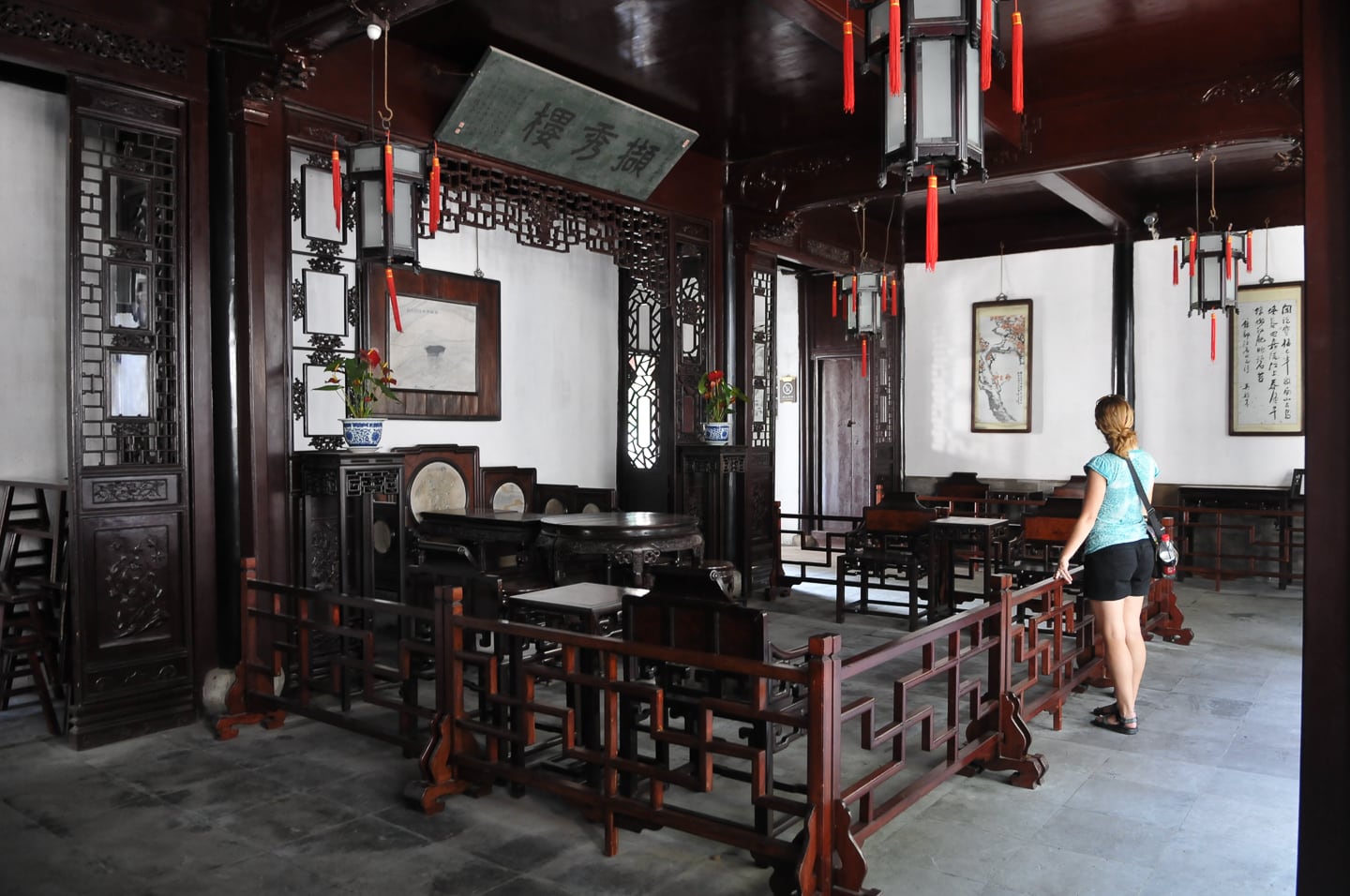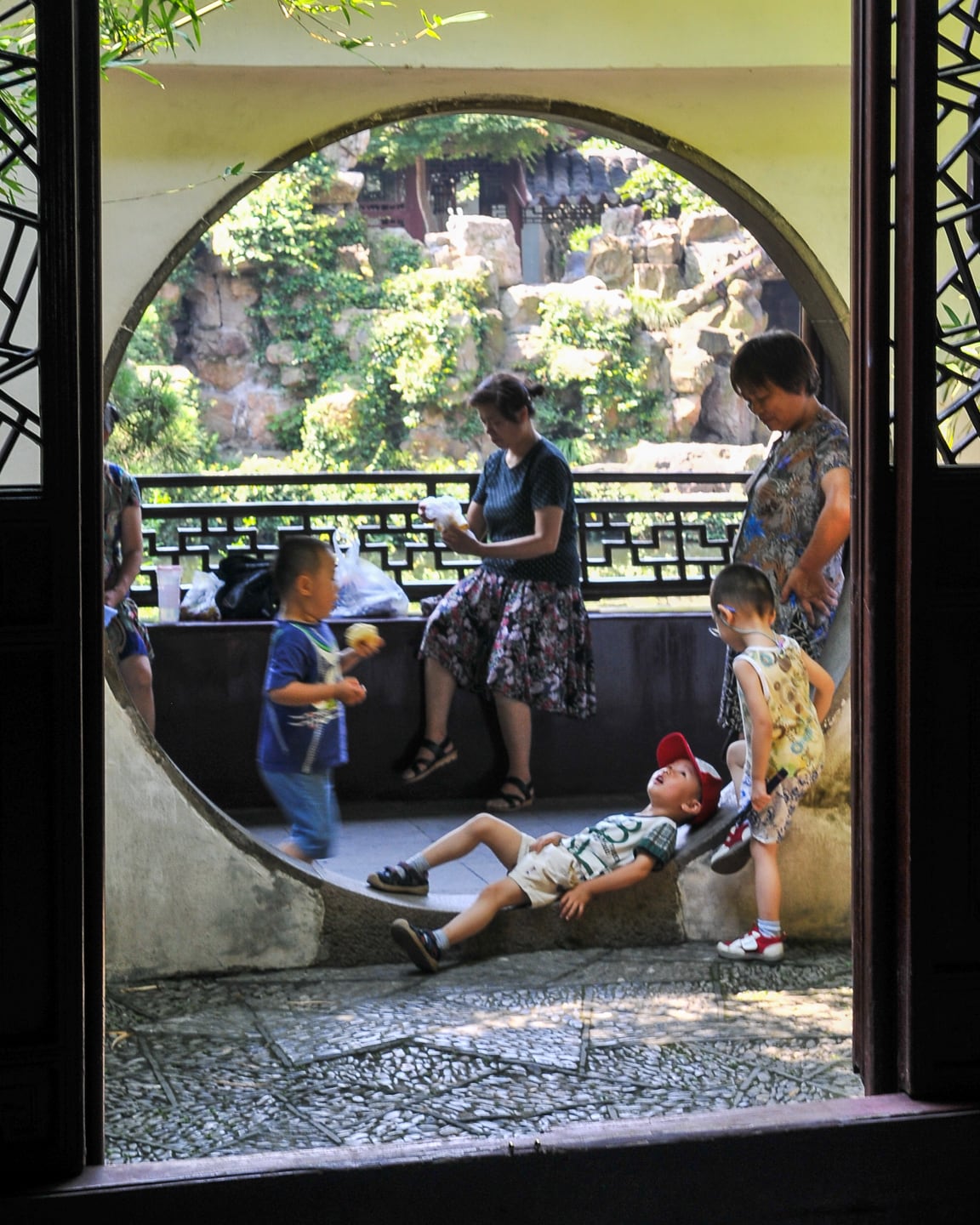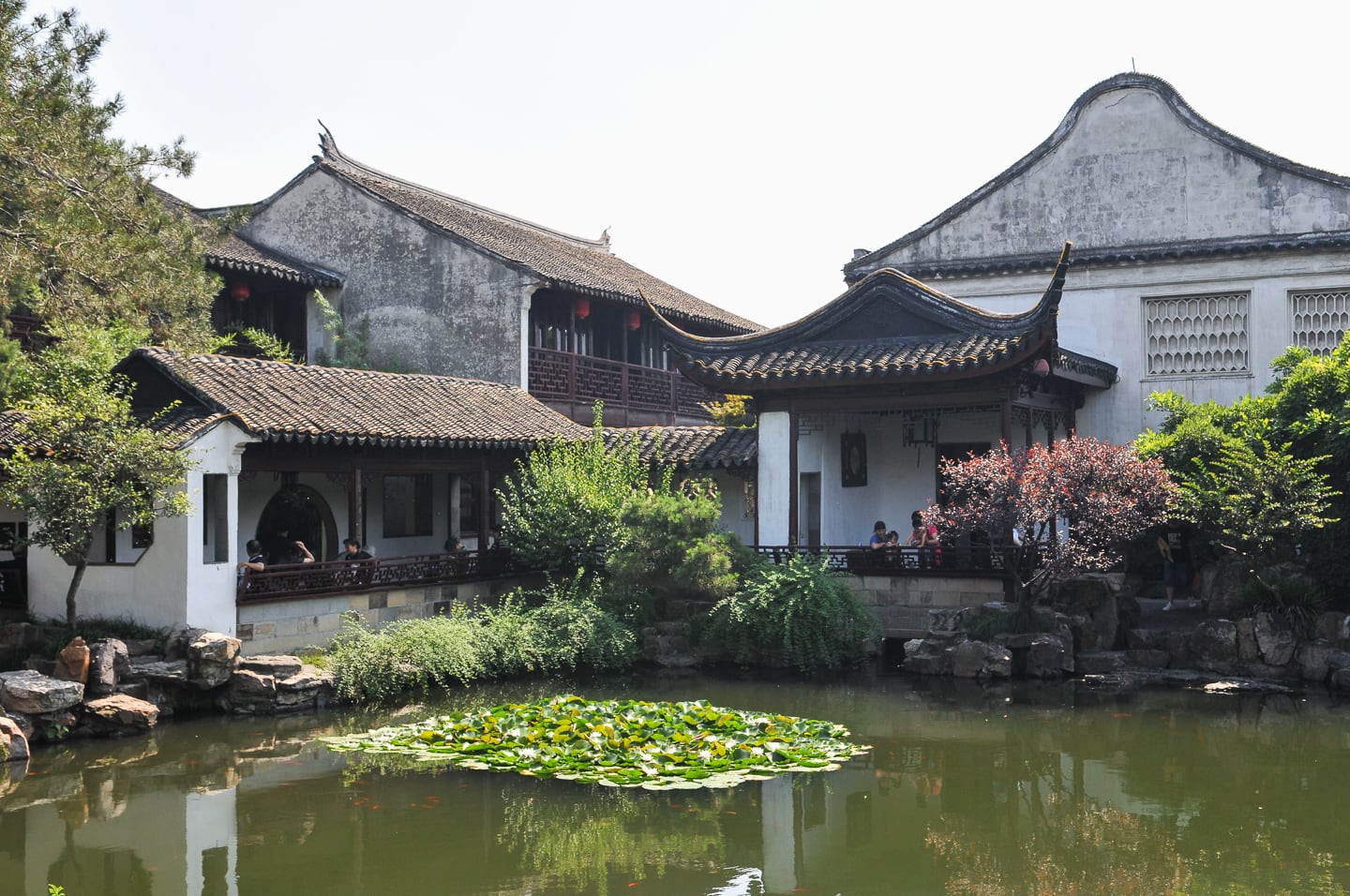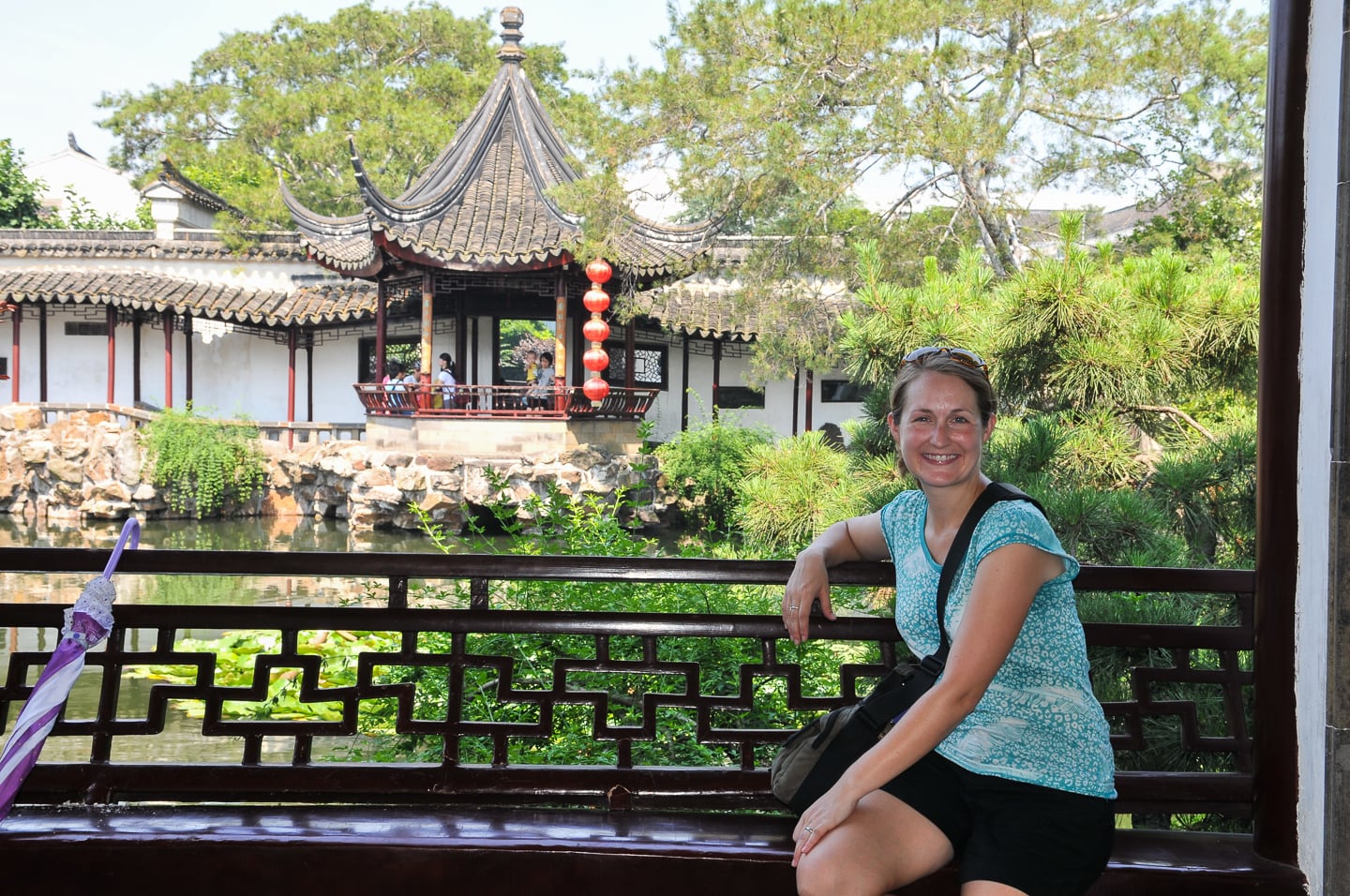 Panmen Scenic Area
The Panmen complex is located about two miles southwest of Pingjiang and is known for its huge Ruiguang pagoda, Wu Gate Bridge and Pan city gate. While a bit difficult to get to, the complex is a must-see with regards to Suzhou. Don't forget your student ID!