After returning to Belize City, we loaded up Big Red (our Belizean wheels) and hit the road south — well, actually west, then southeast, then southwest, then southeast again (whoever planned the highway routes in Belize was certainly in no hurry to get to Punta Gorda).
About forty minutes on, we made a last minute decision to stop by the renowned Belize Zoo for an introduction to Belize's fantastic flora and fauna.
Oh dear.
A spider monkey, who was incredibly camera shy (I had to wait a couple of minutes in silence in an attempt to fool this guy into thinking I'd left him in peace before he would even think about bringing his head out of hiding). Silly monkey!
Belize's national bird, the Keel-billed Toucan on the left, and an unknown species of animal on the right.
Despite what you may think, this is a real live croc. We stared at it for a good minute or so before determining that, yes, it was real, and yes very much alive — at which point we promptly moved on…
The hiney of Belize's most elusive creature (and the Western Hemisphere's largest cat) — the Jaguar.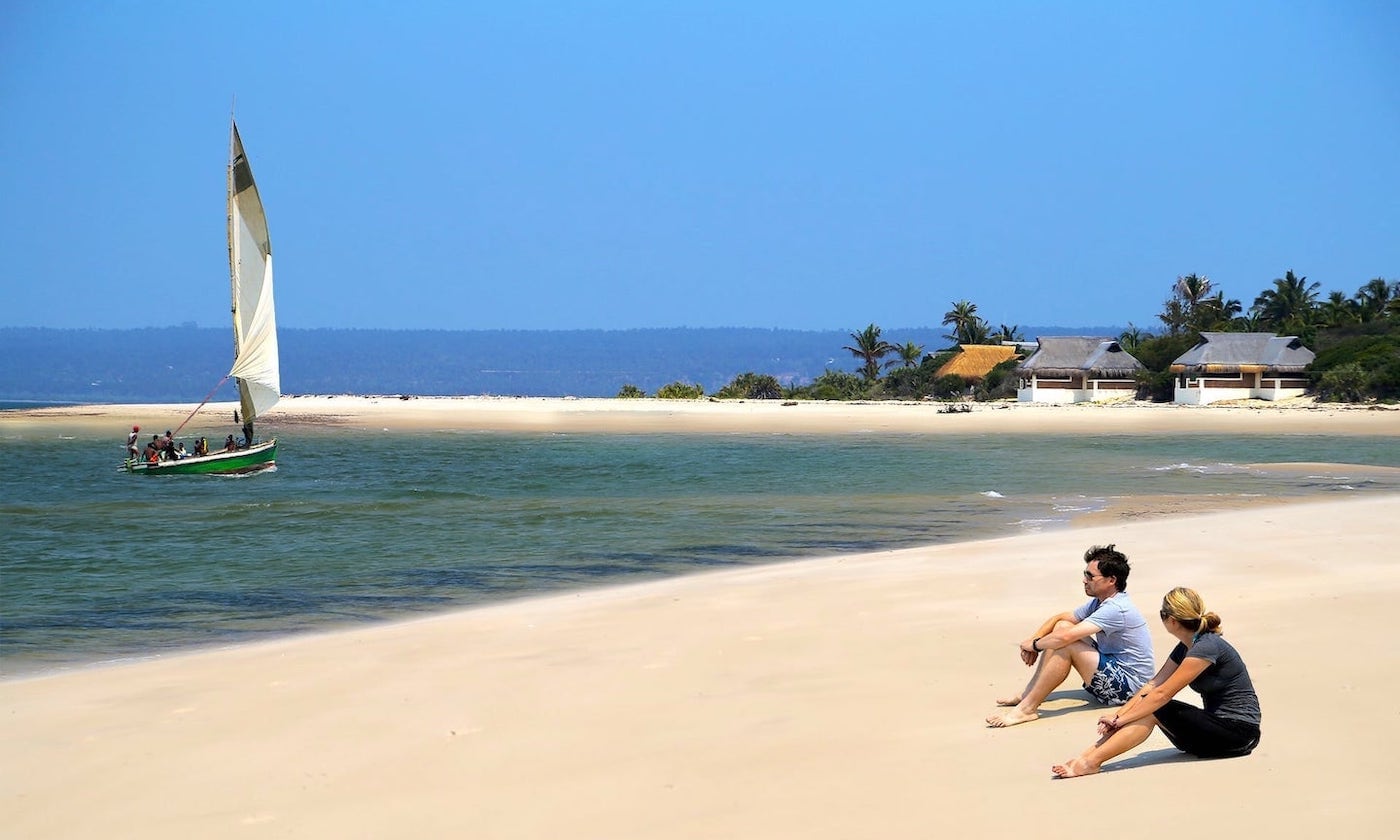 ** Don't Miss the Boat **
Stay up-to-date on new blog posts by signing up for an email alert.
No spam, ever!
For more information on how we use your data, see our privacy policy. Unsubscribe at any time with one click.
The Belize Zoo is really well done and there's a very interesting story behind its creation. The Last Flight of the Scarlett Macaw by Bruce Barcott tells the story in detail and is an excellent read for those interested.
Belize's national zoo had many interesting animals, but lacked one particular beast — perhaps, the fiercest of them all…
…the stray puppy that appears on your doorstep in the middle of the night yapping to high heaven.
The ferocious mystery beast was keeping us up half the night until Lori finally made me get up and take care of it…whatever it was. I returned unsuccessful, as the mystery beast continued to yap. Lori didn't understand why I didn't shoo it away, that is, until she got up herself, donned the headlamp, went out front and peered over the front gate into the saddest, loneliest most pitiful eyes you've ever seen…they almost made you want to pick up the little beast and give it a big bear hug…that is, if we weren't on the edge of the jungle and the little teddy bear wasn't covered with fleas, ticks and other friends.
The rest of the night we resigned ourselves to our earplugs and the next day, we collected the pitiful creature in a bin and started the seemingly daunting task of going house-to-house searching for its owner (I thought it had been abandoned, but Lori's womanly instinct said otherwise)… Fortunately, it belonged to the neighbors next-door, so our search lasted about 30 seconds.
That evening, we headed up to Belcampo Lodge for their Tuesday-night family-style dinner (area residents get a discount on Tuesdays) and to see off our friends Kelly and Katie from Canada, who were leaving the next day after spending the better part of a year in the PG area. But not before giving mom and dad a quick tour around the grounds including 300+ stair steps down to the Rio Grande (and 300+ steps back up, seeing that the tram was out of service — lucky us!).
---
Dave's Recommended Travel Gear of the Week:
Backpacker Gear — World Travel Adapter Kit by Ceptics — Amazon: $34.99 $29.99
Photo Gear — Panasonic Lumix ZS60K — Amazon: $399.99 $297.99
Baby Gear — Ergobaby Omni 360 w/Cool Air Mesh — Amazon: $180 $139.81
Prices current as of 15 February 2020. View past weeks.
---
Descending the stairs to the river.
While Katie finished tying up loose ends, Kelly was kind enough to give my parents a demonstration of how Belcampo makes chocolate. Kelly had come to Belcampo on contract to help develop the chocolate and coffee side of business and is always eager to share his product and knowledge. The Toledo district of Belize is well-known for its cacao growing and production, and visitors come from far and wide to sample the legendary Mayan invention known as chocolate.
Now on to the fun part!
Sampling cacao 'nibs' (pieces of roasted cacao beans), and of course, the finished product!
After all of that hard work, it was time to get down to business. Hope you left room!
For tonight's meal, we're having a smorgasborg of Belizean fusion delights: Johnnycakes and bean dip, creamy garden cole slaw, cohune palm salad, chayote bake with black beans, sauteed calaloo and pak choi, achiote spiced cohune cabbage, grilled chicken with pineapple, and to top it off, veal vindaloo with coconut milk. Oh, and for dessert you ask? Maya chocolate pudding, of course. All imagined, prepared and served by Head Chef, Renee Everett, herself.
The Belcampo feast was certainly the priciest of the entire trip, but like no other you'll find anywhere else on Earth. Period. End of story.
And, it's unbelievably delicious.
Don't Miss These Unforgettable Experiences In Belize!
Pin It For Later!
Travel Planning Resources We Use & Recommend