We took a last-minute weekend trip to Central Oregon to take advantage of the abundant sunshine and warmer temps forecast there.
We stayed with Lori's aunt and uncle in Redmond and enjoyed an active, yet restful weekend. One of the highlights of the trip was logging a 6 mile hike with Lori's Aunt Jeanette along the appropriately-named Crooked River at Smith Rock State Park.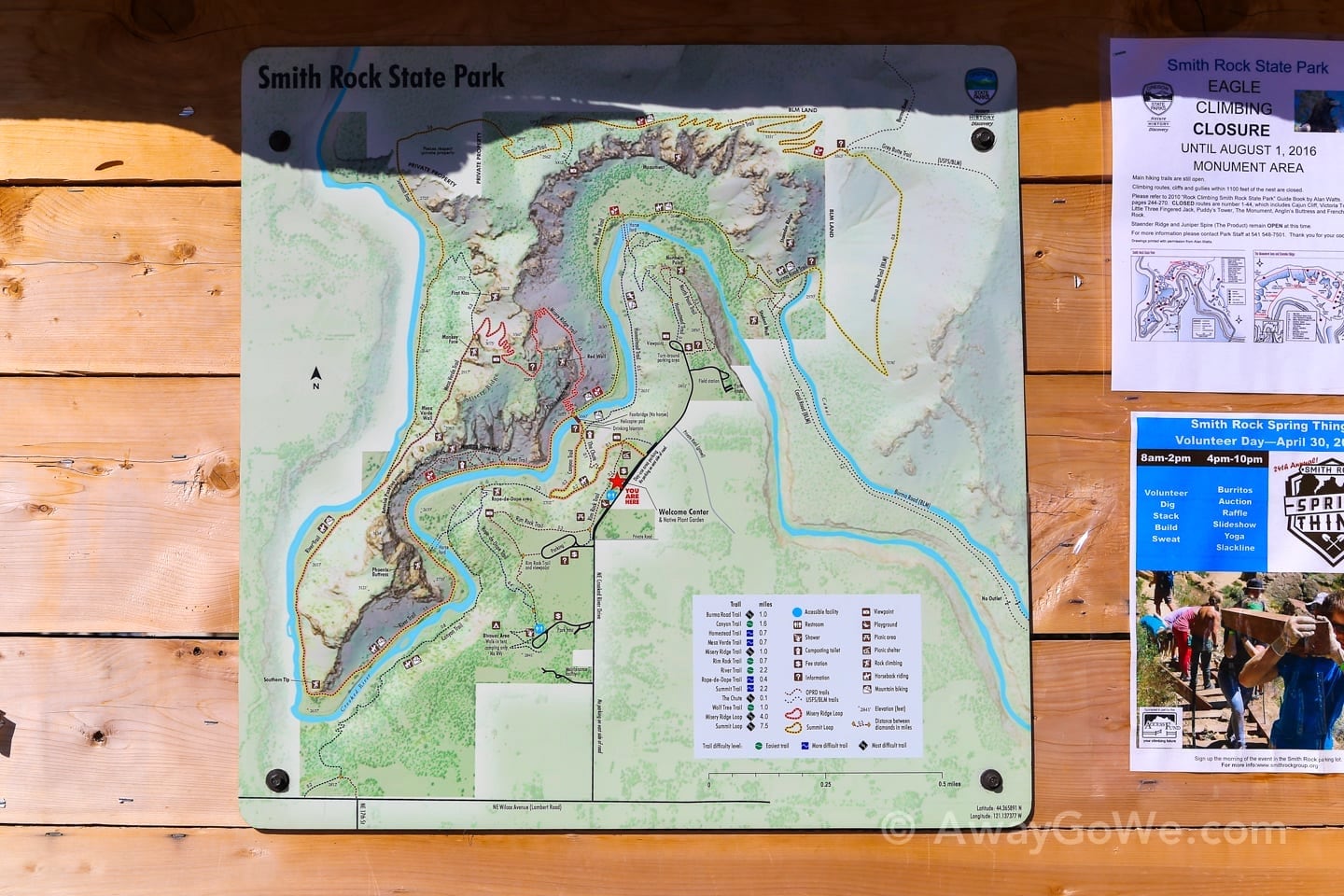 The flagship hike at Smith Rock is the Misery Ridge trail (marked in solid red, above), which takes you up and over the highest cluster of "rocks," offering sweeping views of the area and the Cascade mountain range. It's a strenuous hike up and down a loose, crumbly path. We thought better to stick to the river path this time and save Misery Ridge for when Lori isn't carrying around a couple of bowling balls of weight.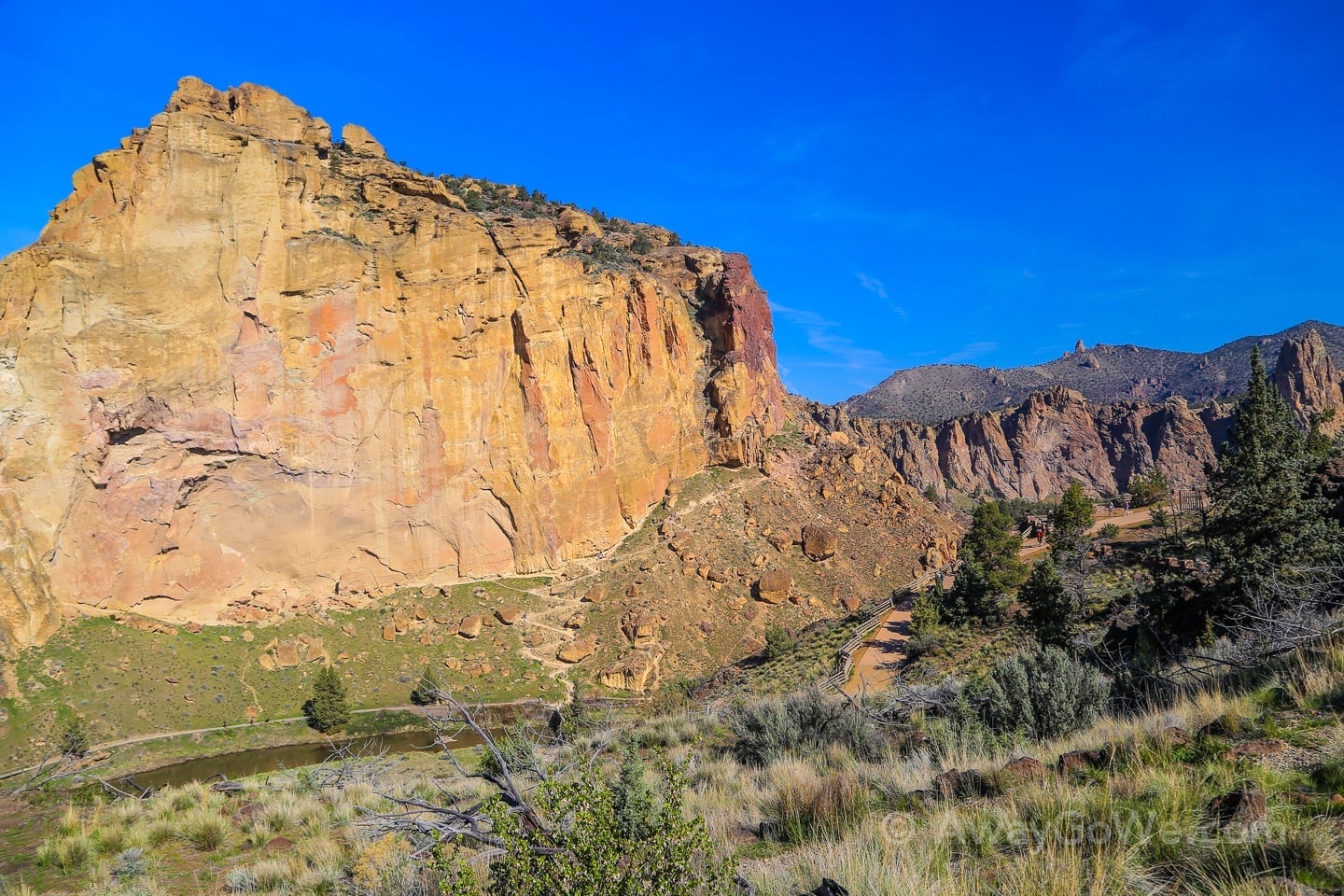 There's the beginning of the Misery Ridge trail above (look for the switchbacks).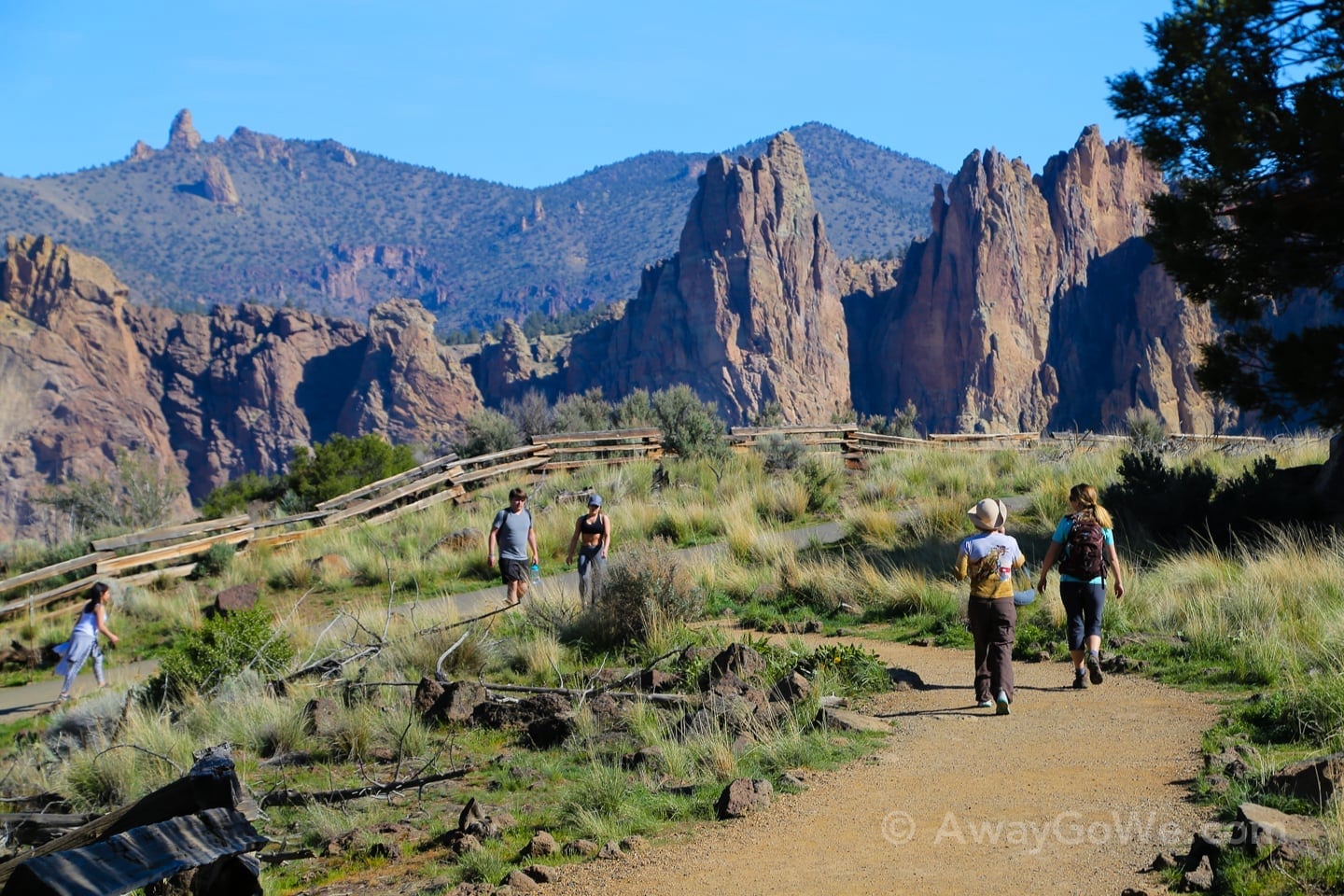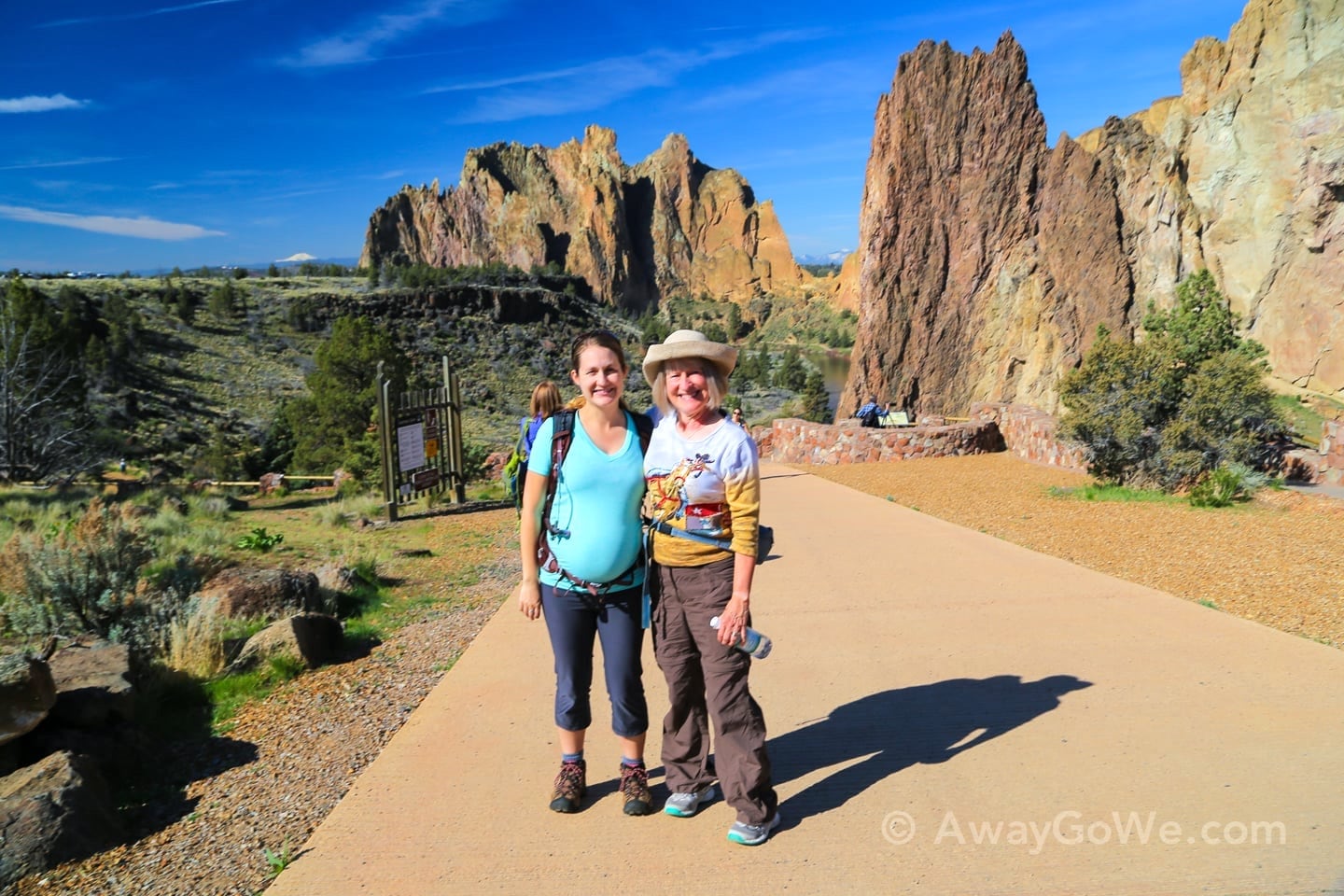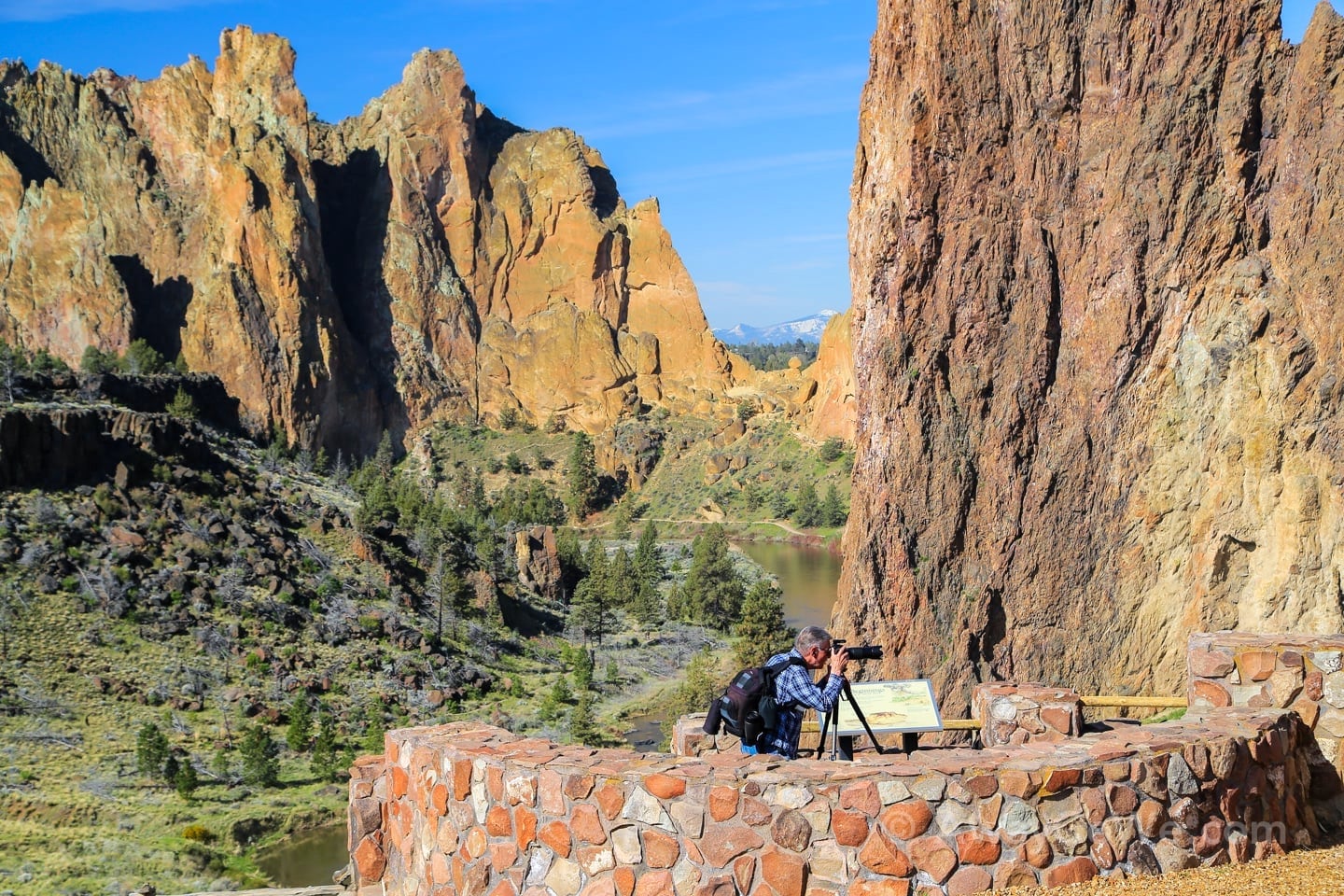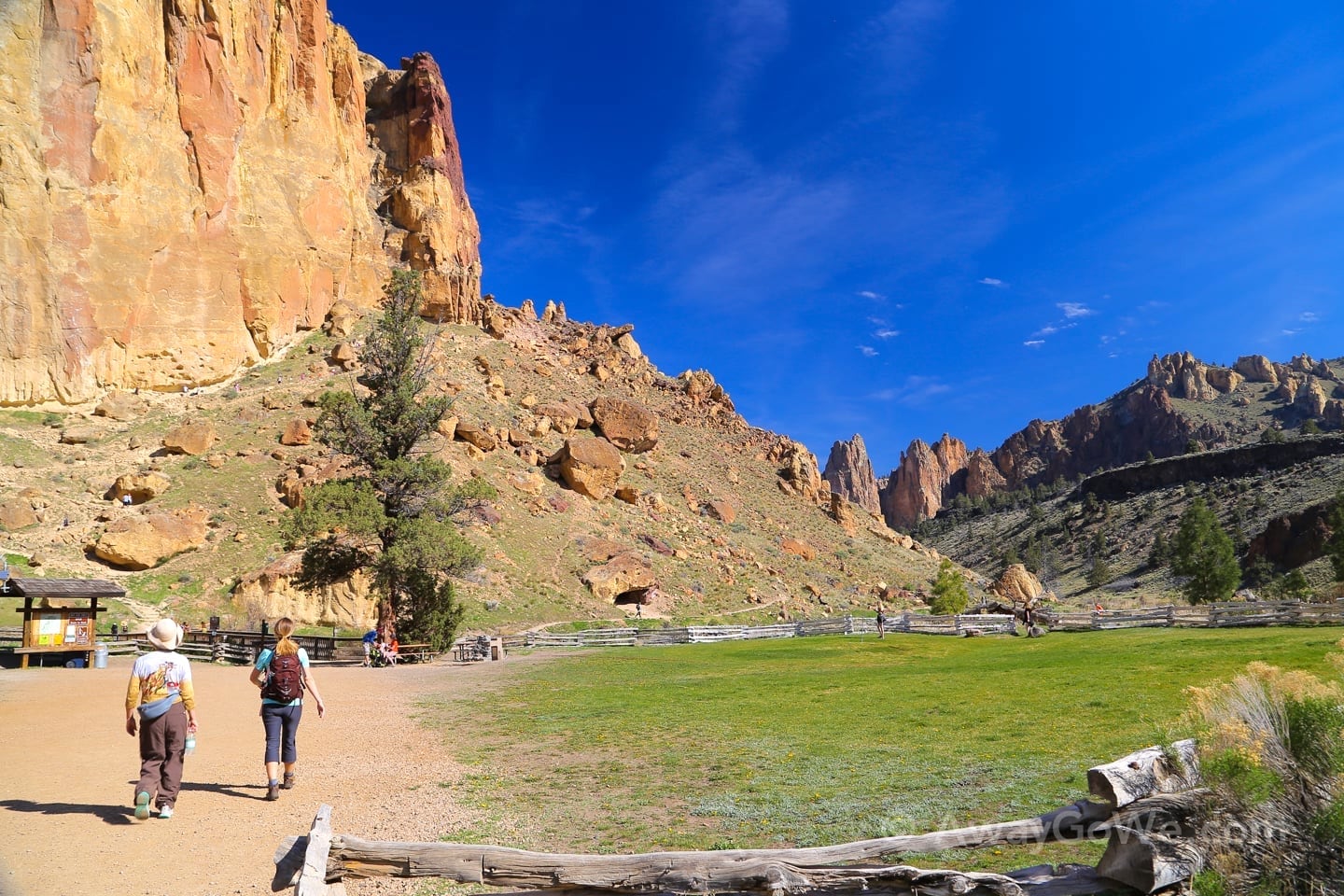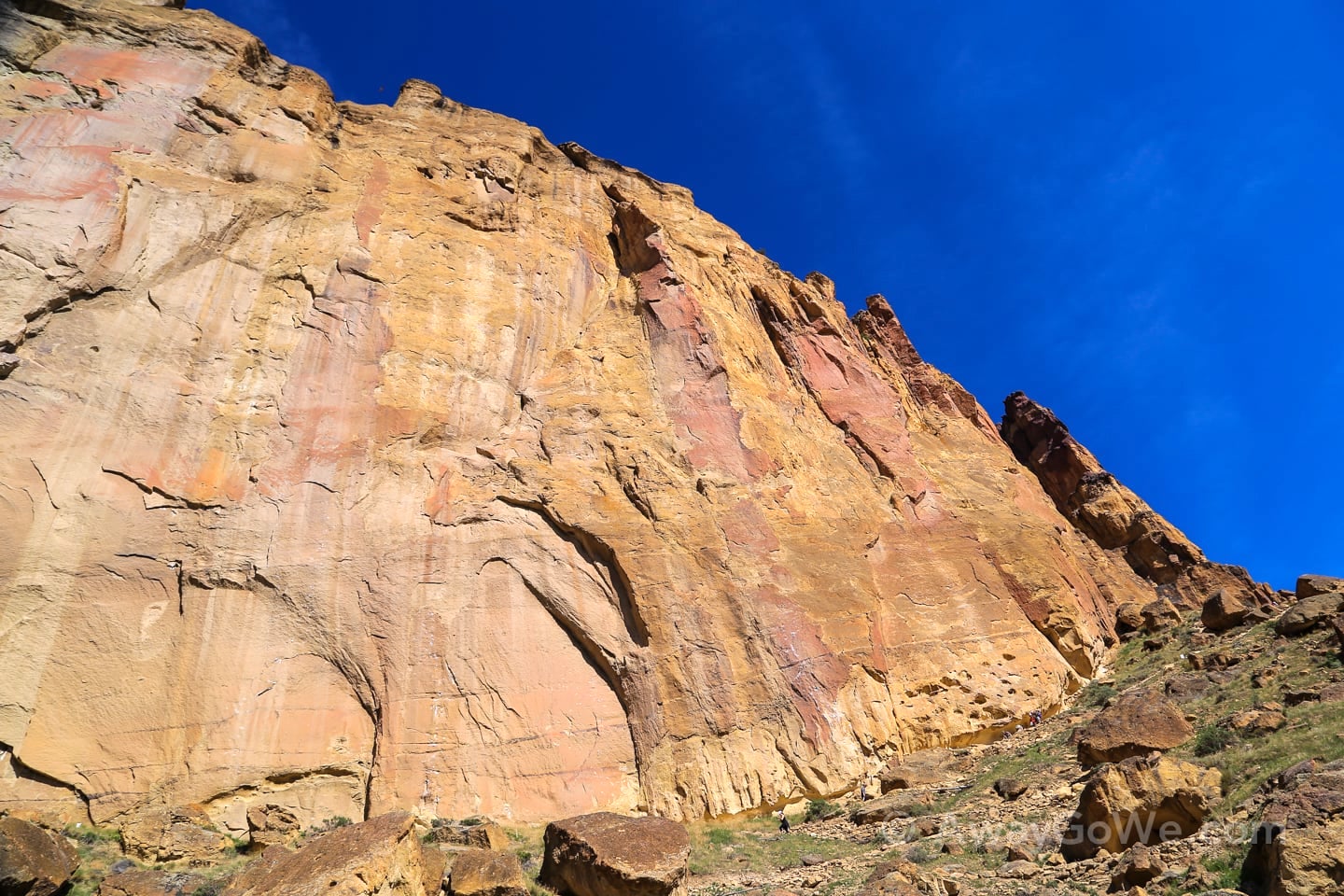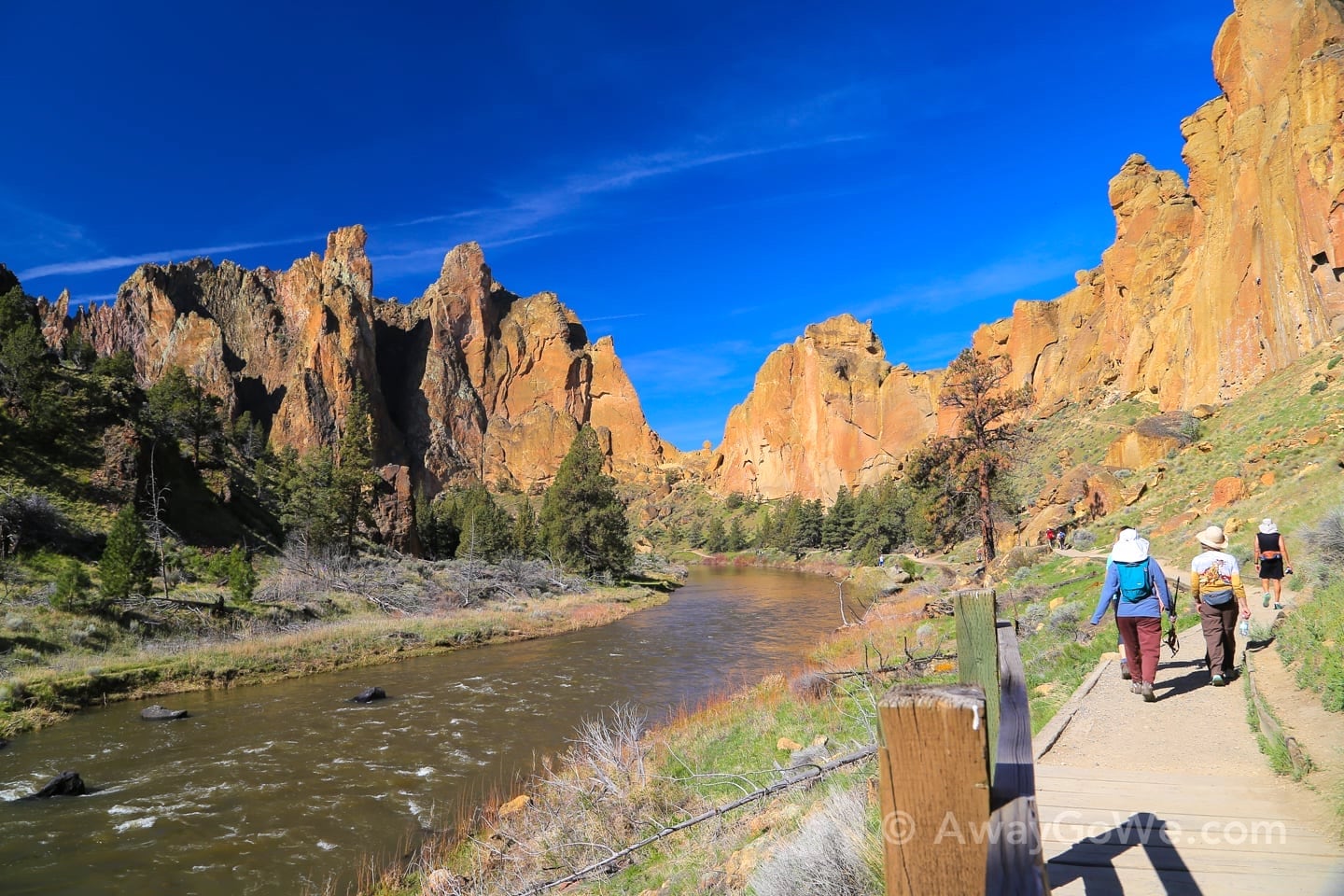 Another reason to save Misery Ridge for next time was the large number of both hikers and climbers using the trail on this particularly ideal Saturday — well, ideal for us, but maybe not for a lot of the climbers.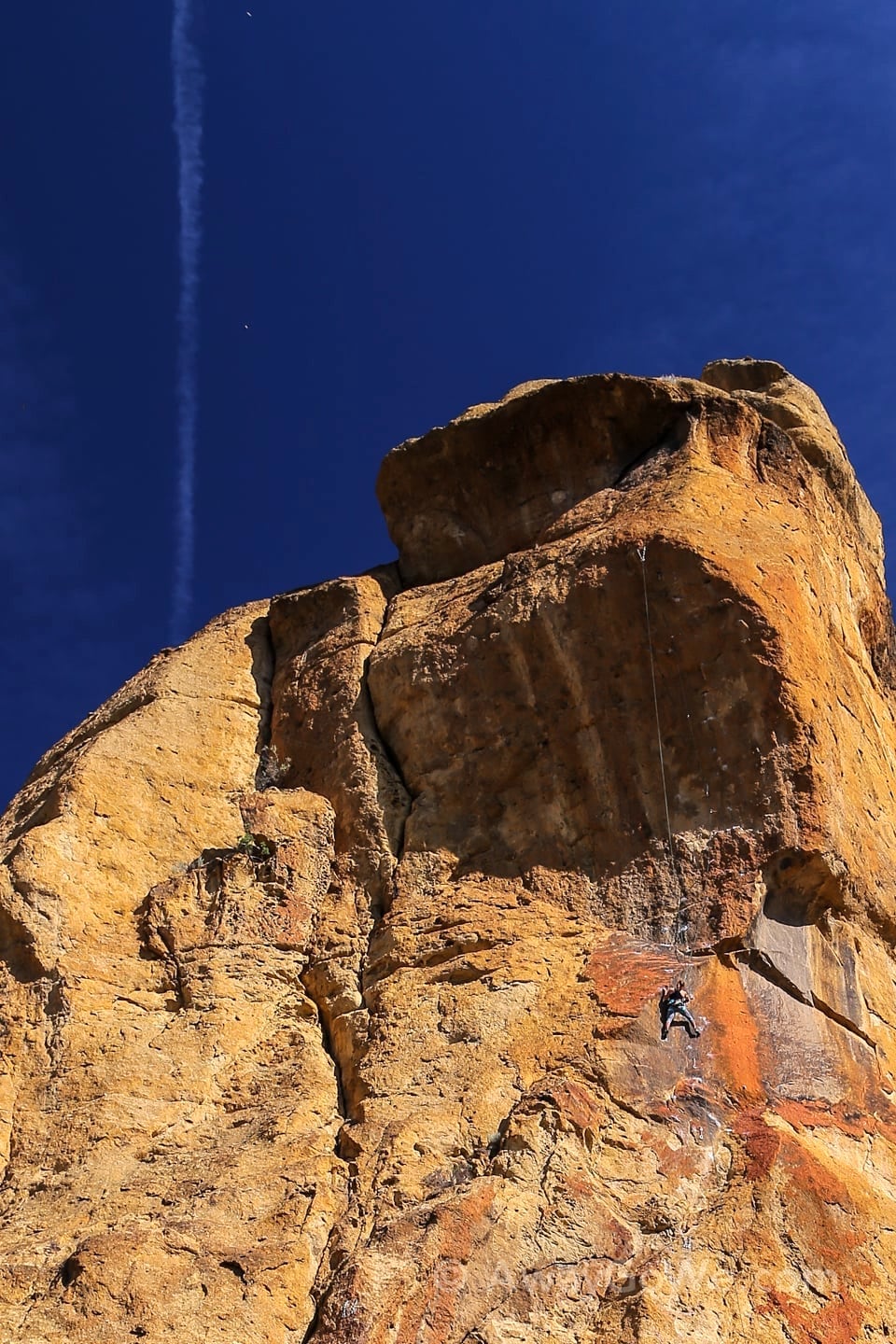 By noon, we could feel the intense heat radiating off the sun-exposed rock faces and tried to imagine how some of the more exposed climbers were fairing. Some of the smarter ones among them found a few completely shaded walls to scale on the other side of the ridge. No clue why more weren't following suit.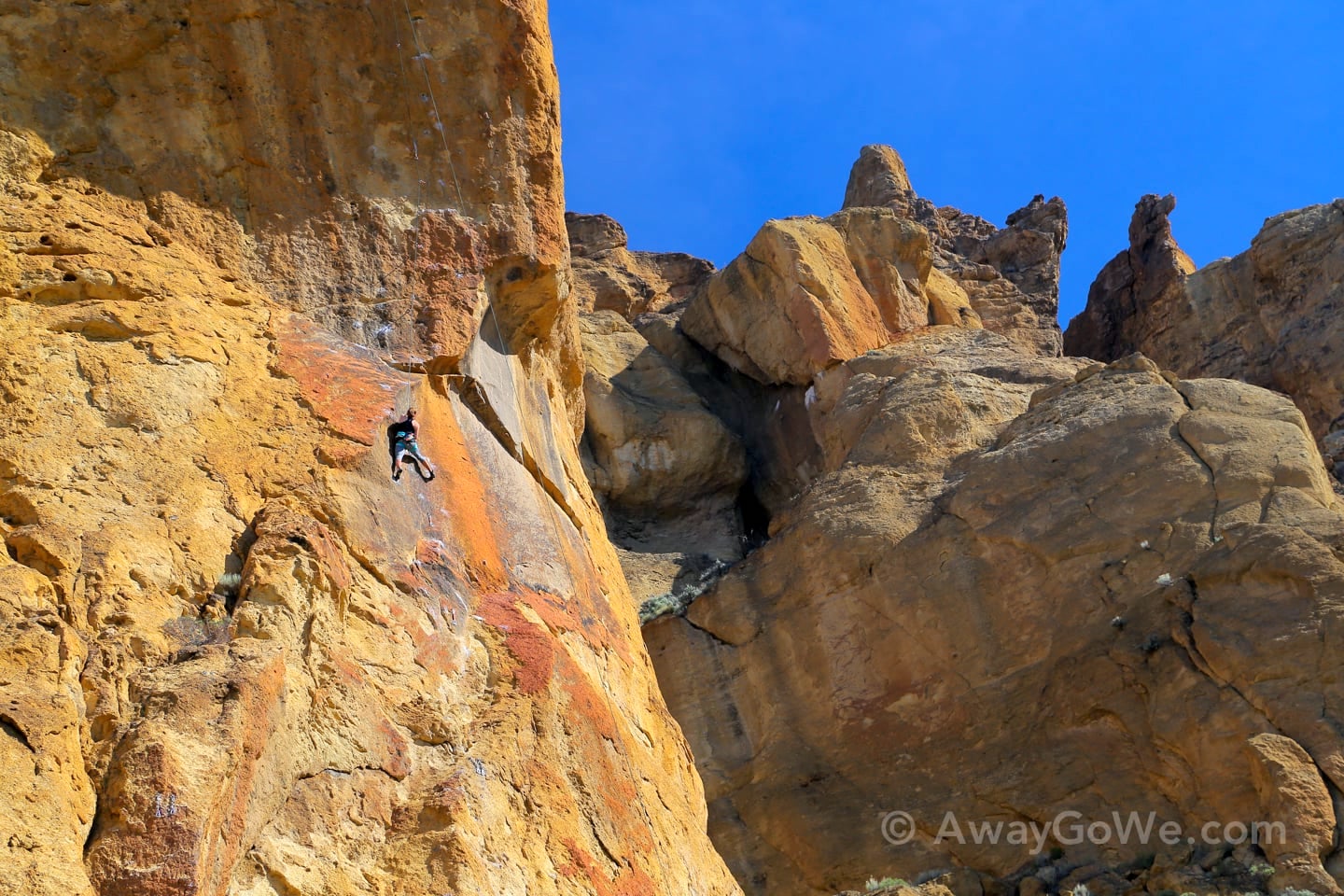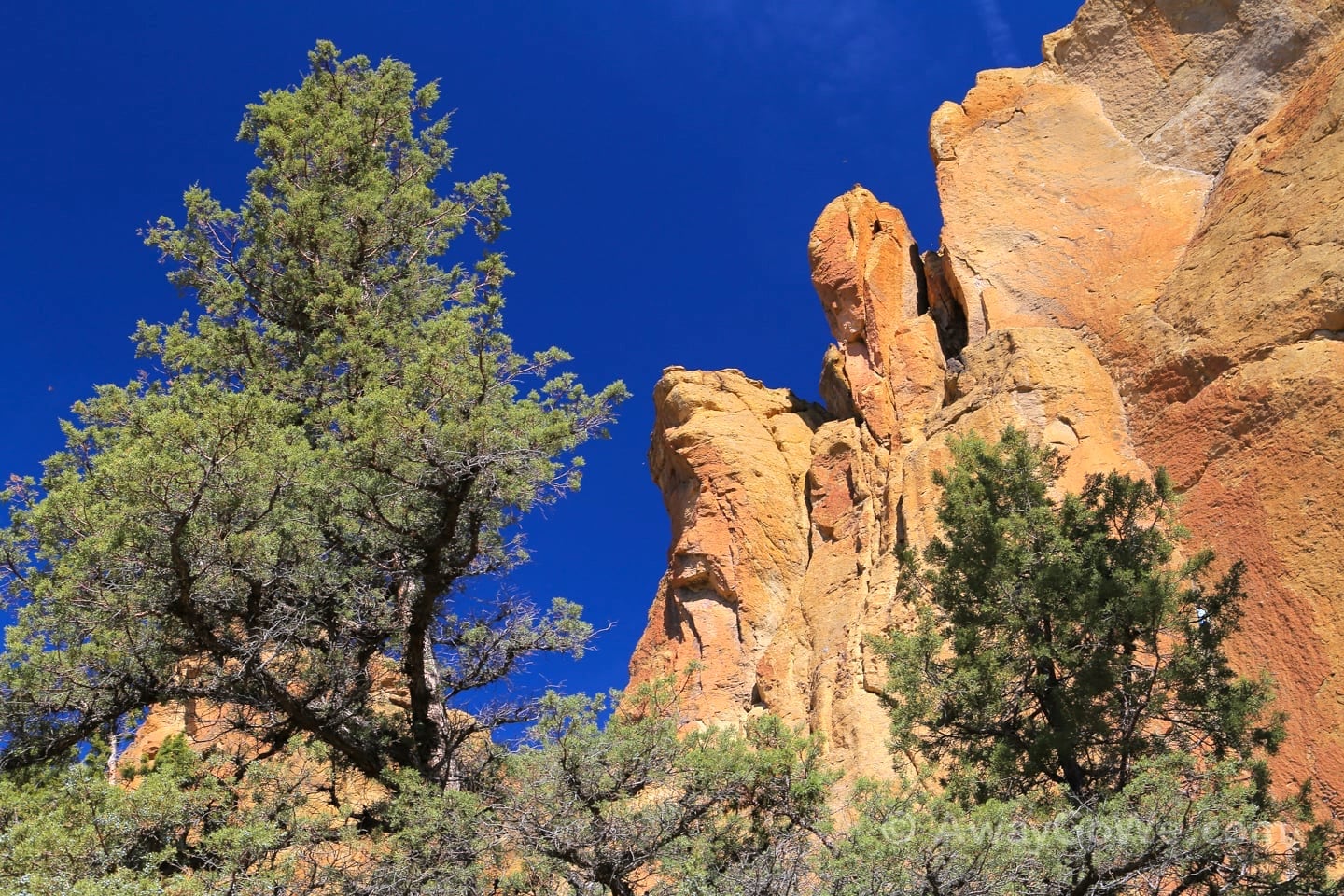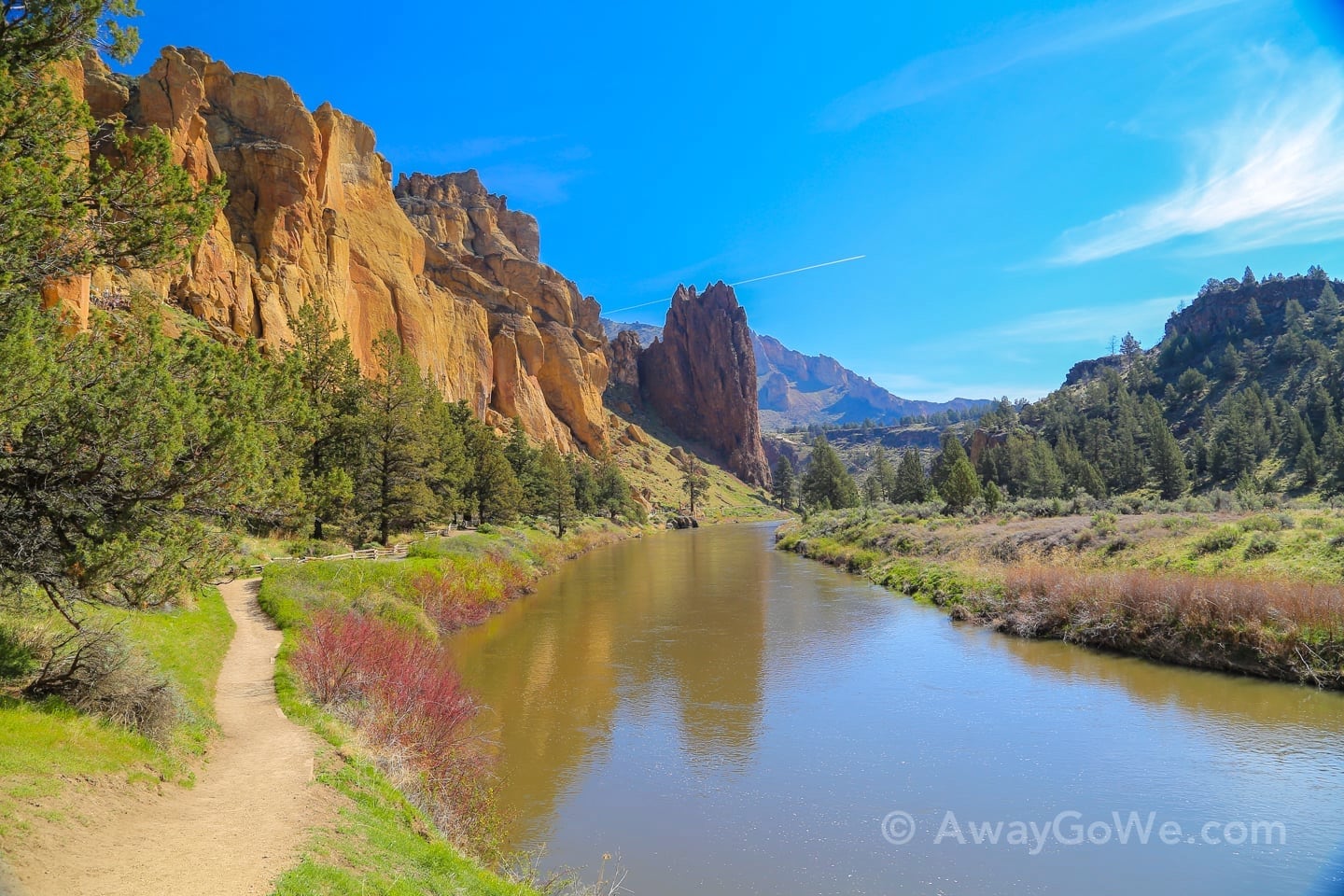 Traffic on the trail thinned and temps cooled as we made our way around the backside of Smith Rock. In additional to the occasional hikers, we saw a group of river otters making a scene in the water.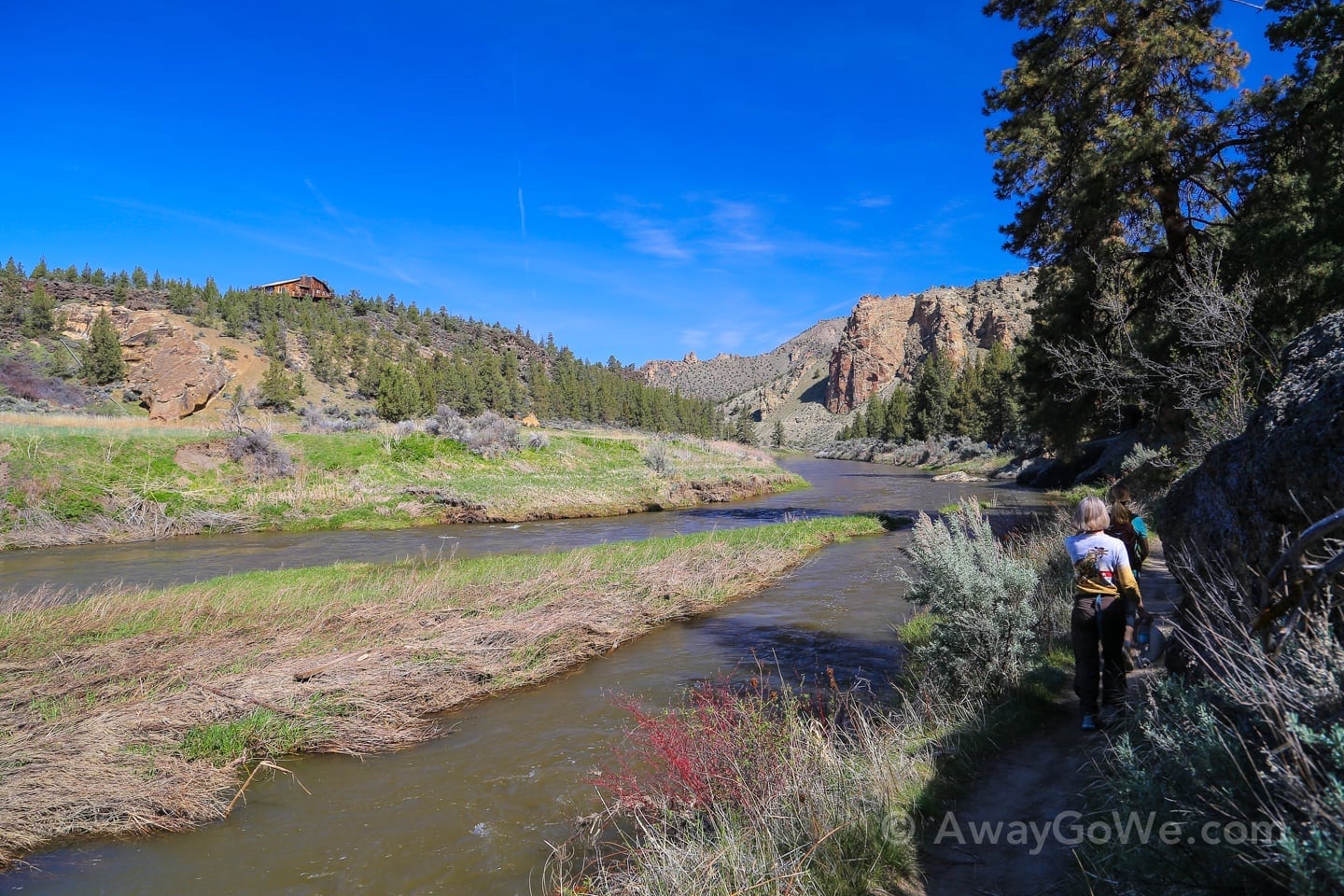 We also saw a giant monkey…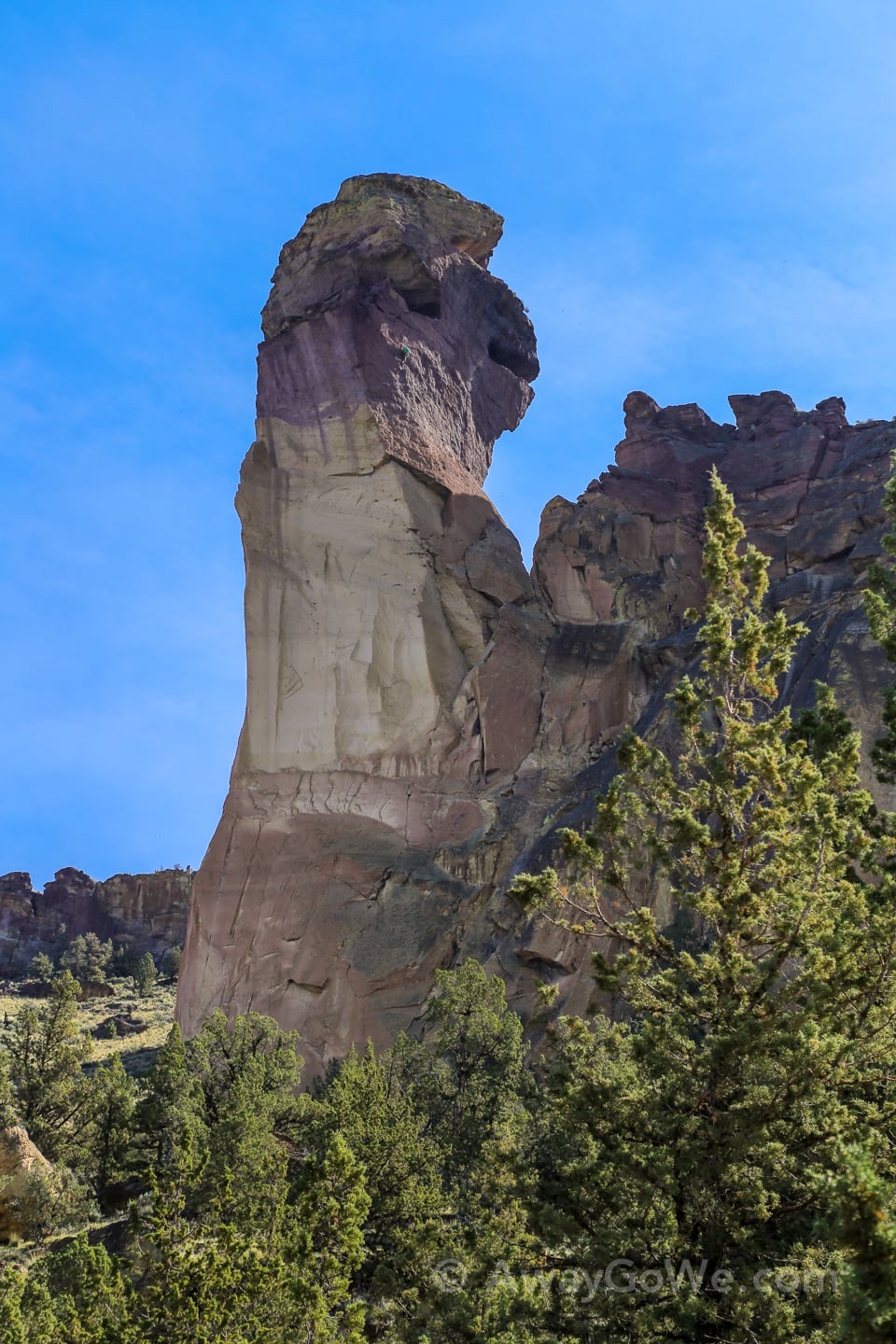 …or at least a giant Monkey Face.
On the way back, we ran into a park ranger who tipped us off on a bald eagle nesting in one of the trees. He gave us a detailed description of the tree, and sure enough we found it. Can you spot the bald eagle?