We really had no idea just how majestic the Wallowas of Eastern Oregon would be. The drive in treated us to a sweeping panorama of jagged alpine peaks. As approached, the snowcapped mountains quickly closed in all around. Still, we couldn't have fully appreciated the grandeur of Oregon's Alps without ascending to the top of one. And that's where the Wallowa Tramway came in!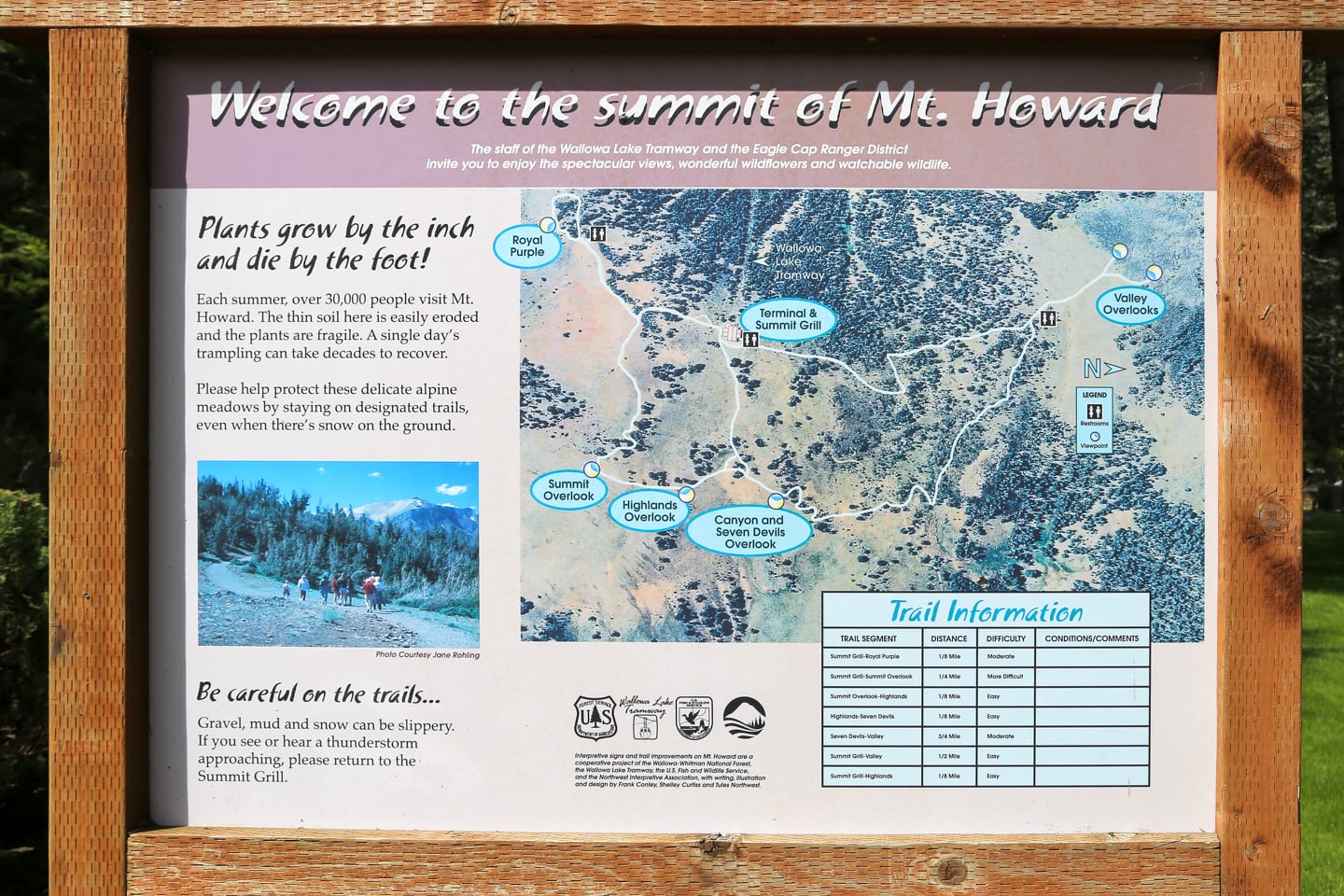 The Wallowa Tramway, the steepest vertical gondola ride in North America, runs from the small village only minutes' walk from Lake Wallowa and the State Park, up to the top of 8,100-foot Mt. Howard (though Wikipedia says 8,256 ft.). The tramway takes 15 minutes and gaining 3,700 feet in elevation, with breathtaking views all the way up. Once at the top, there is a small network of trails that wind around the summit offering even more incredible views of the mountains and surrounding countryside.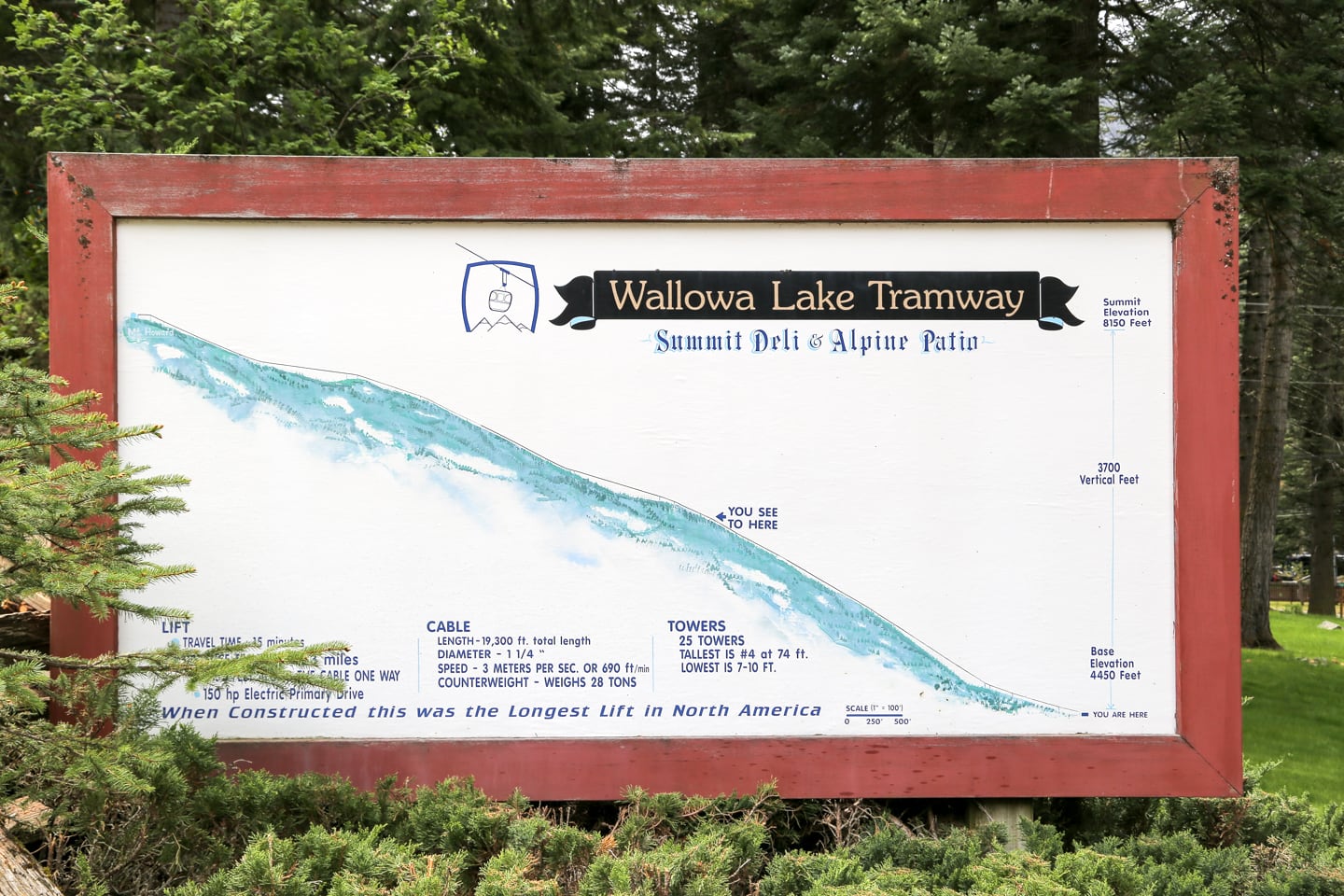 Amazingly, the highest point visible looking up from the lower tramway station is only about a third of the total distance traveled up the mountain (see above).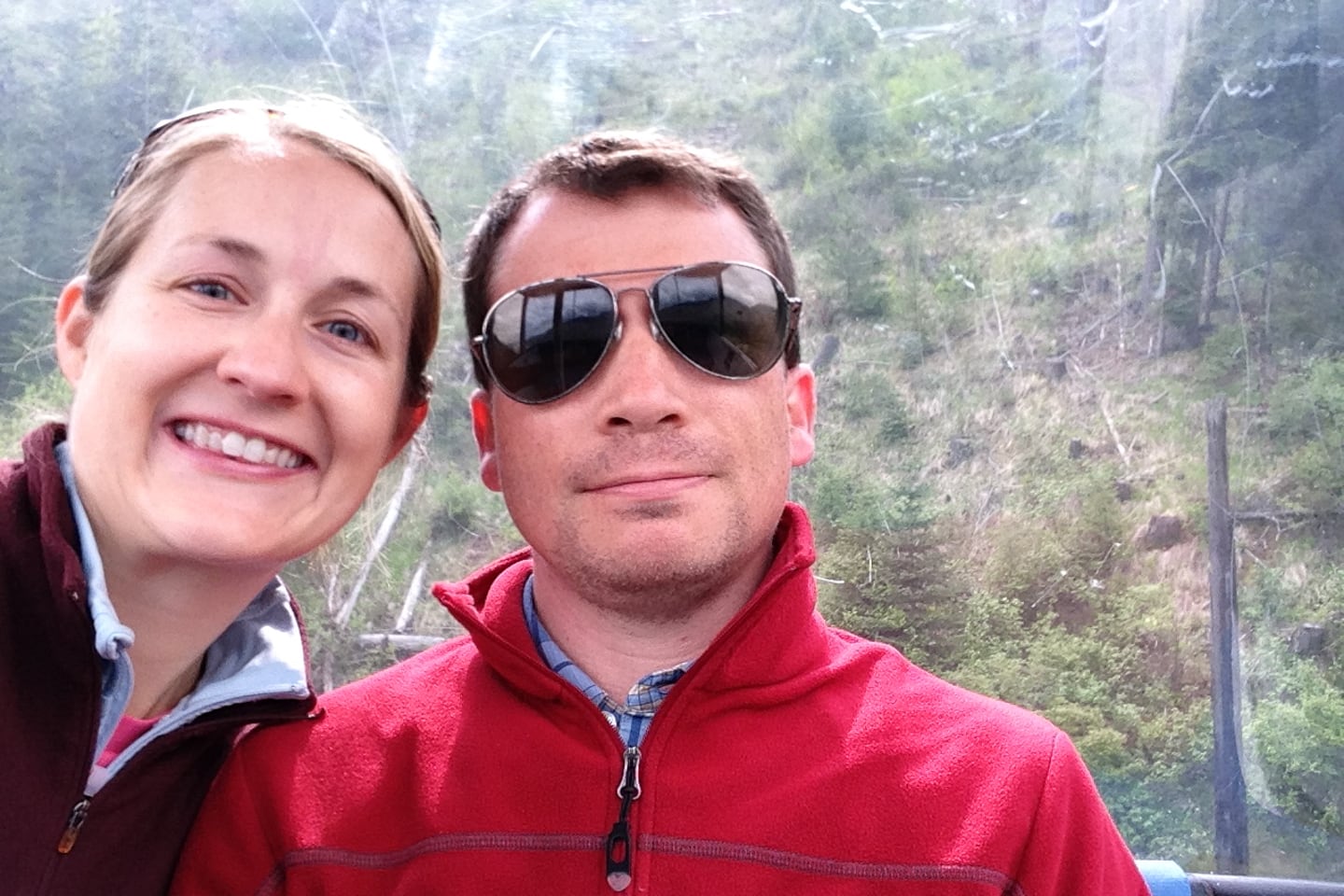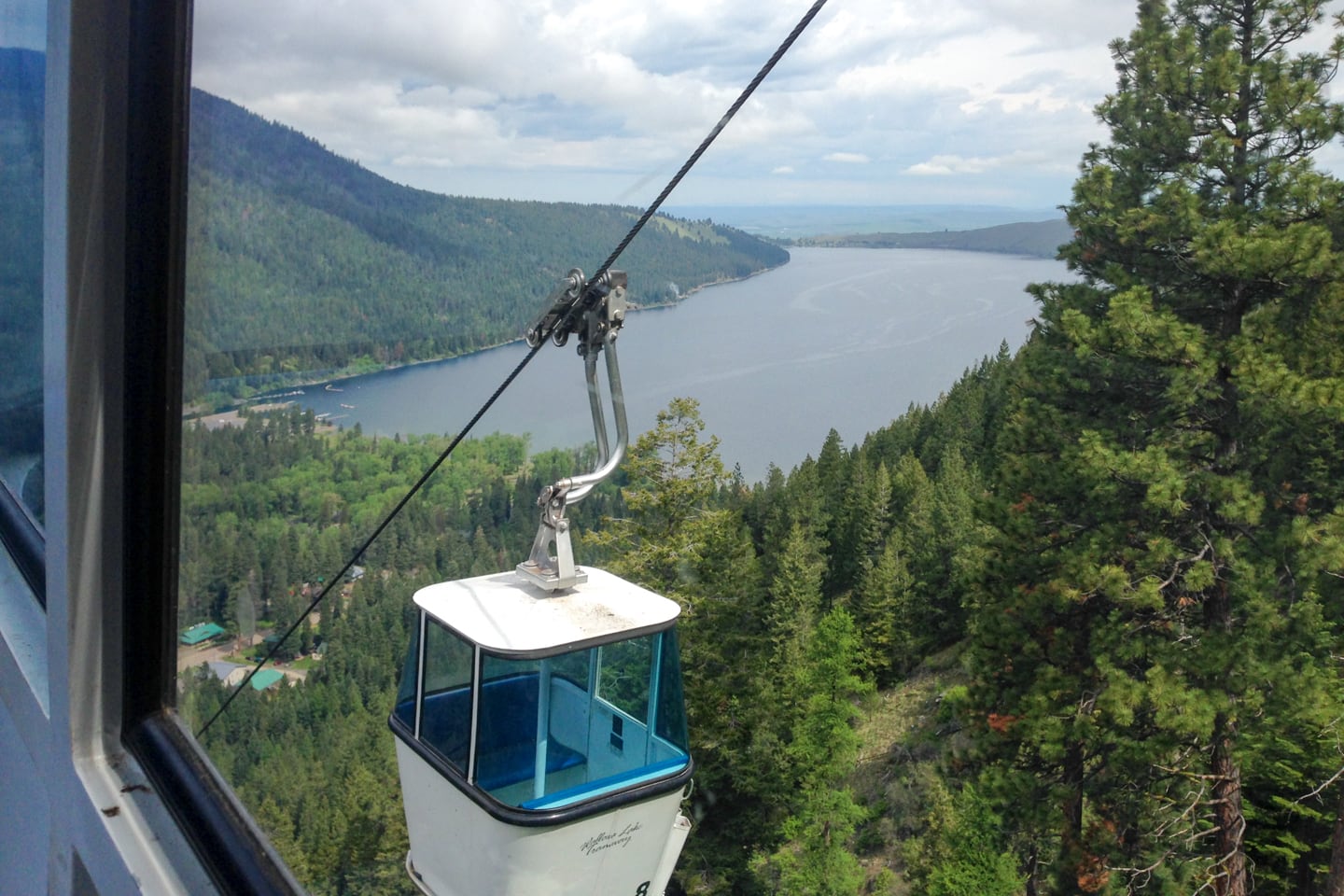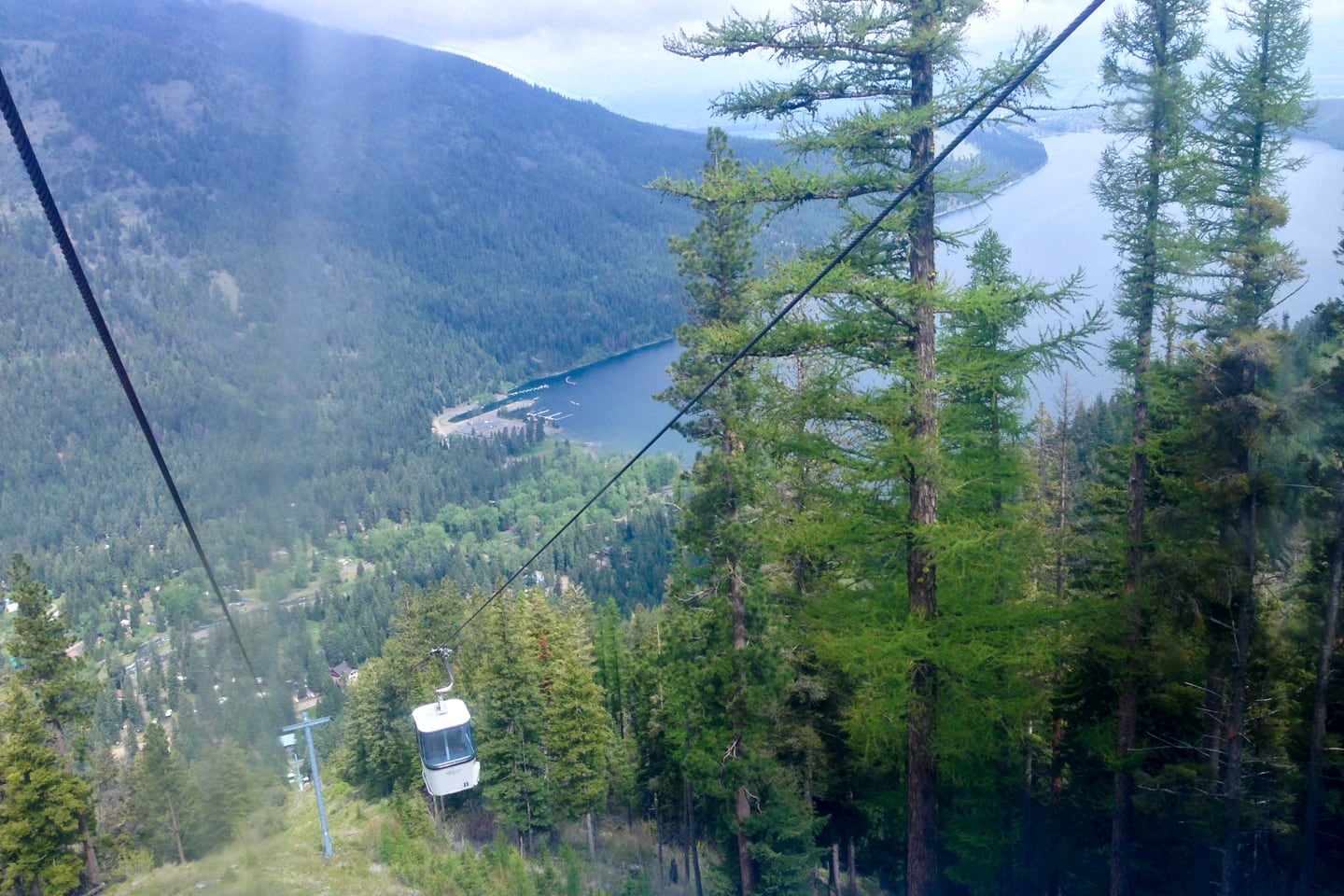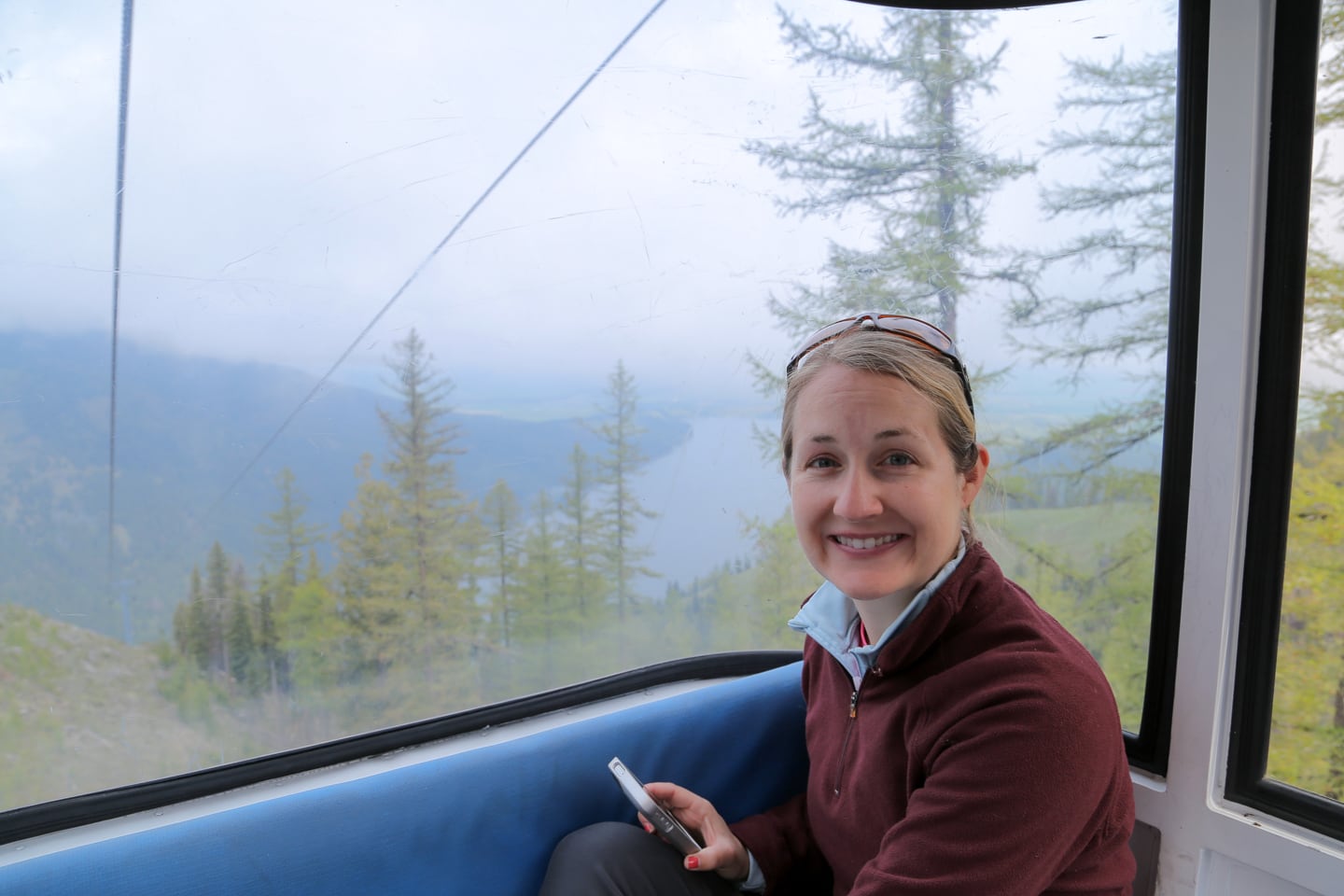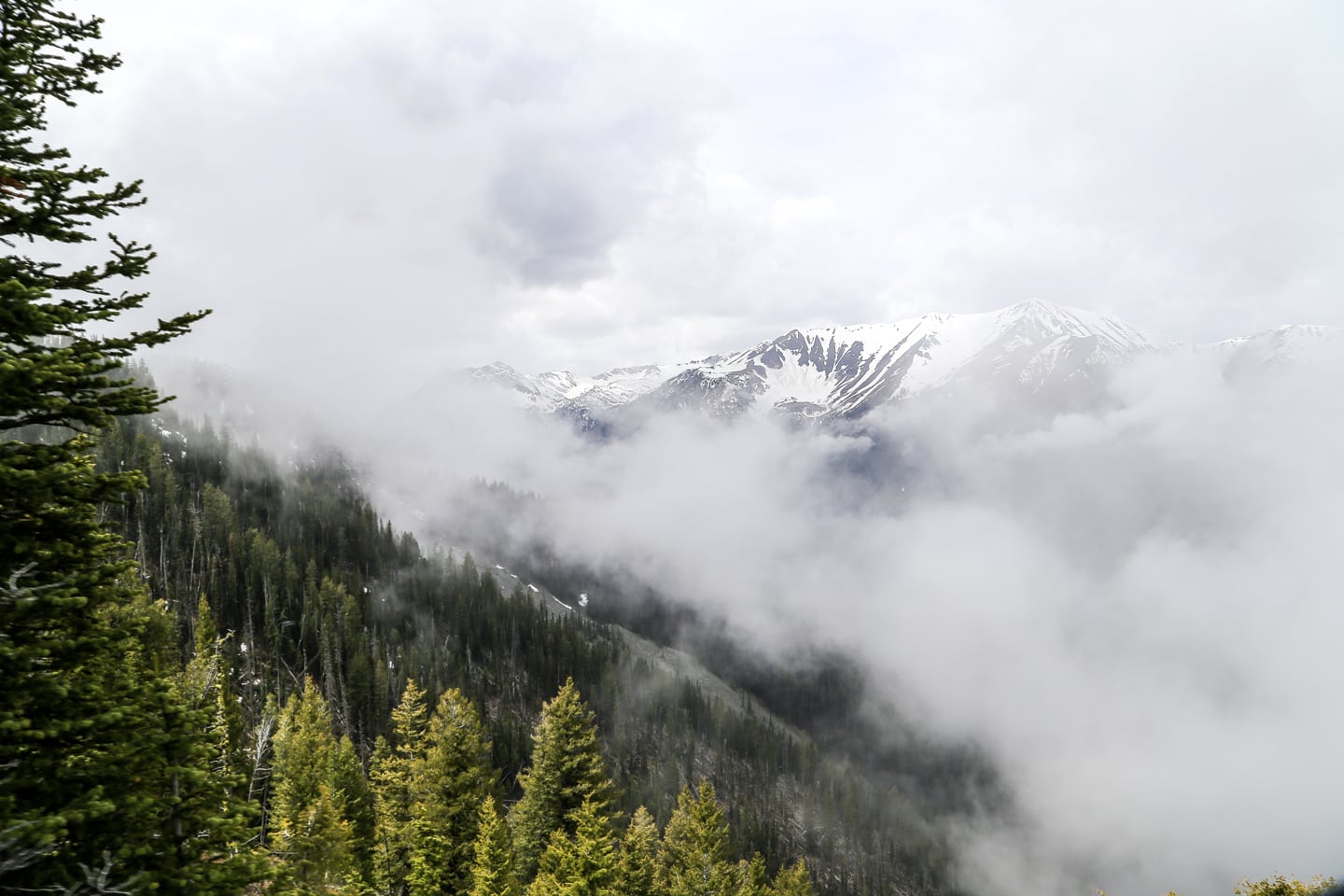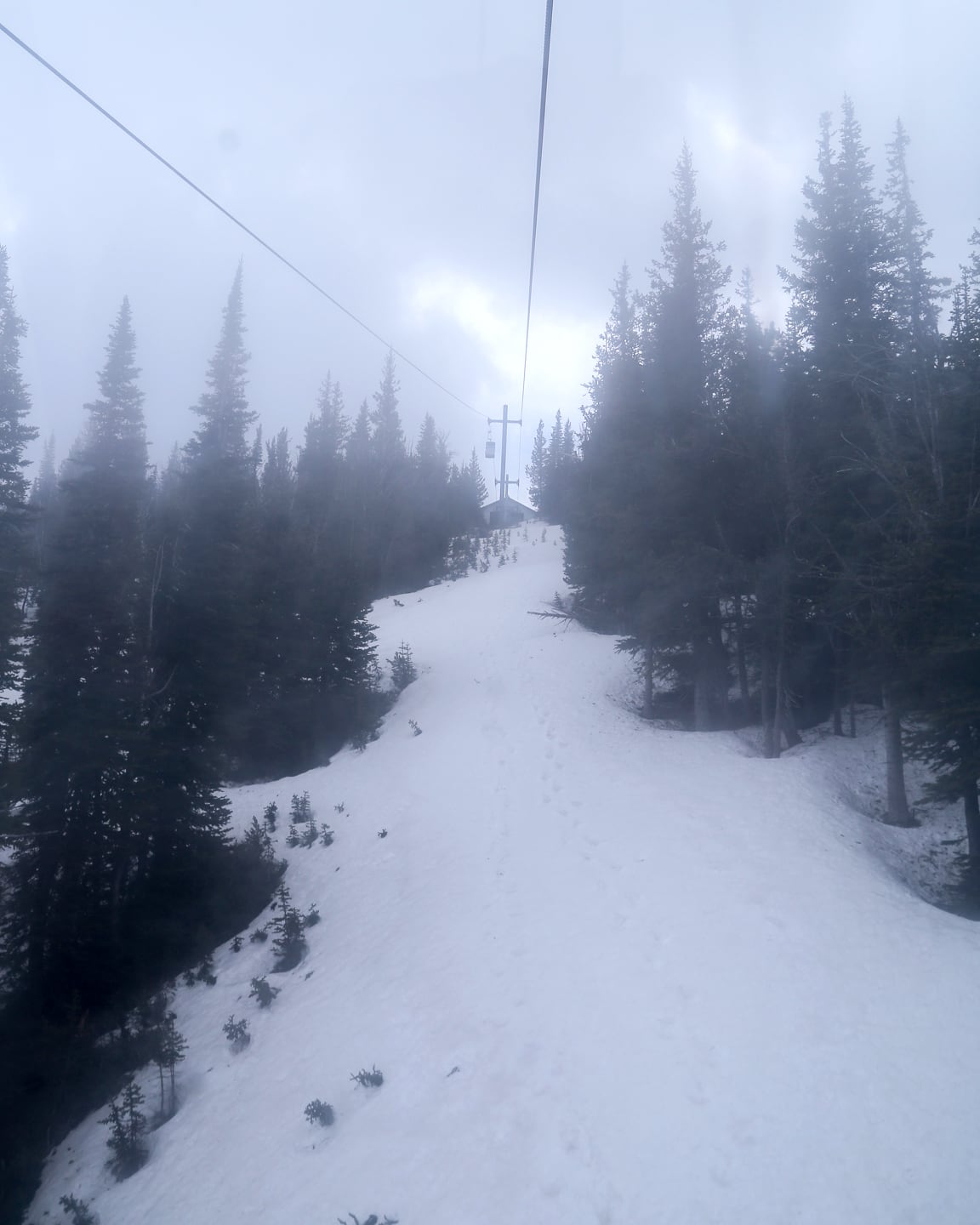 On Memorial Day weekend, 2015, we hit the snow line about two-thirds of the way to the top.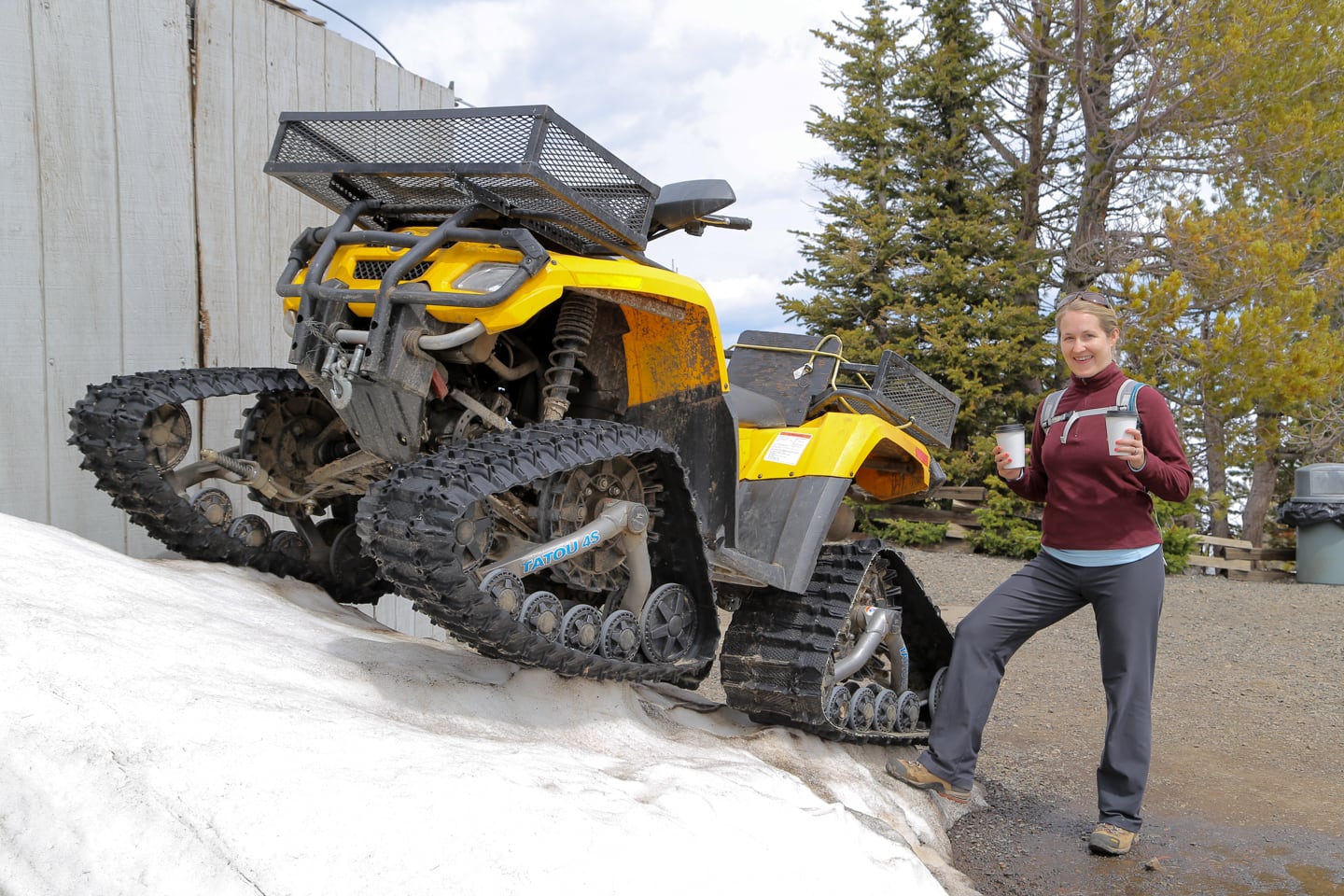 After grabbing some coffees at the summit cafe we set out on foot to explore the summit…though riding around this rig probably would have been a lot more fun. Oh, and this particular day, the cafe only accepted cash and was out of a few menu items (like the mouthwatering pulled-pork sandwich) — just FYI.  But the hamburgers did look quite tasty.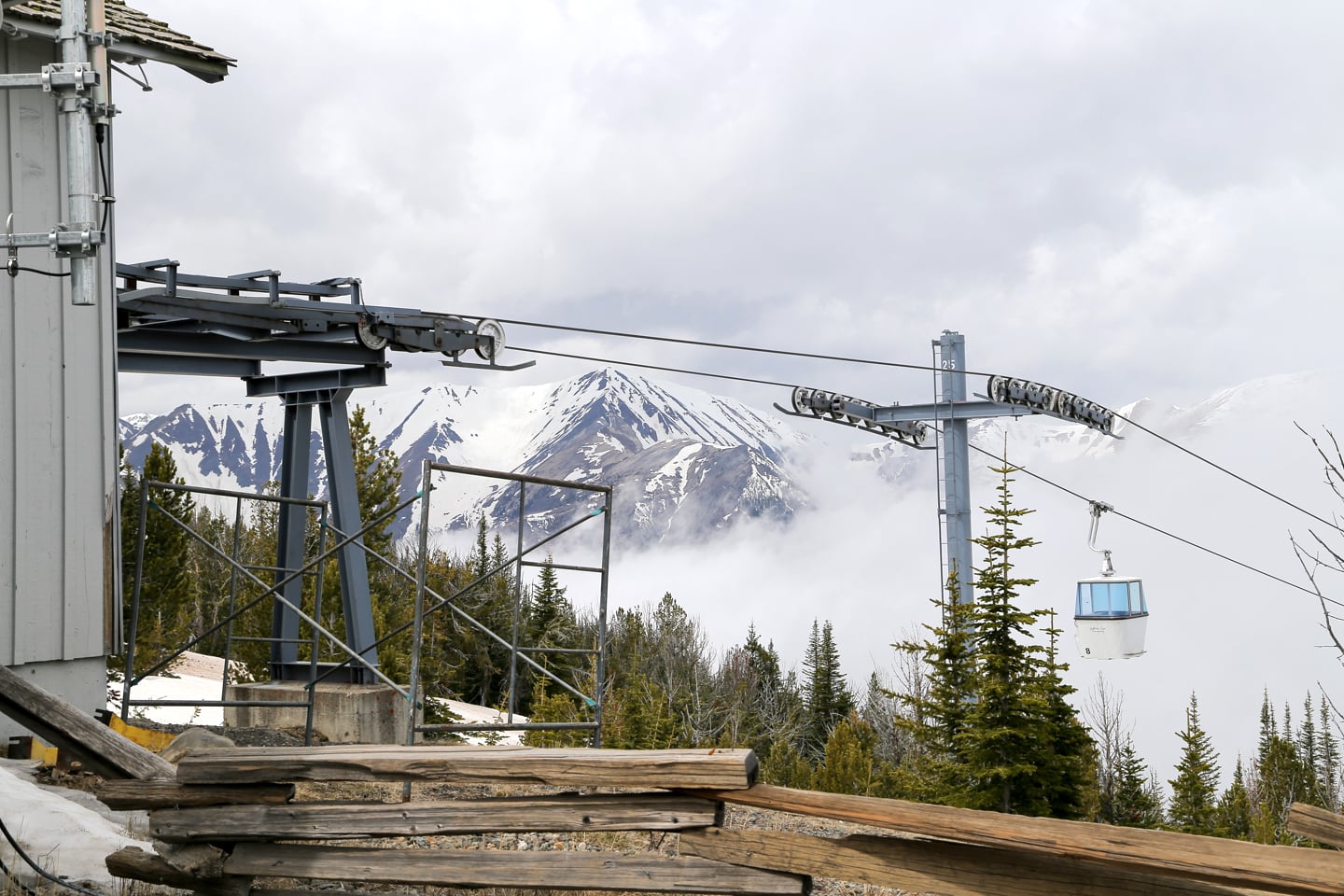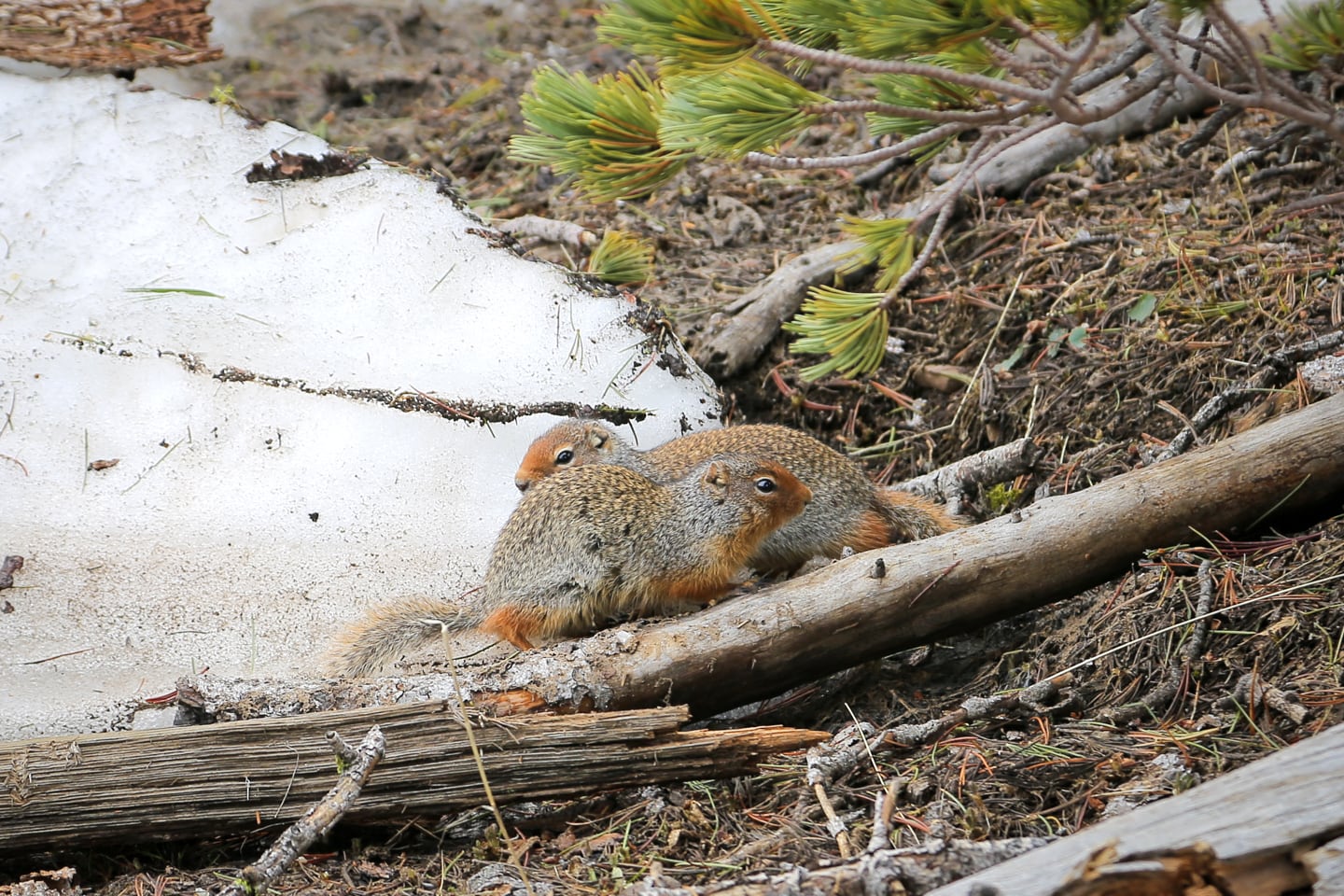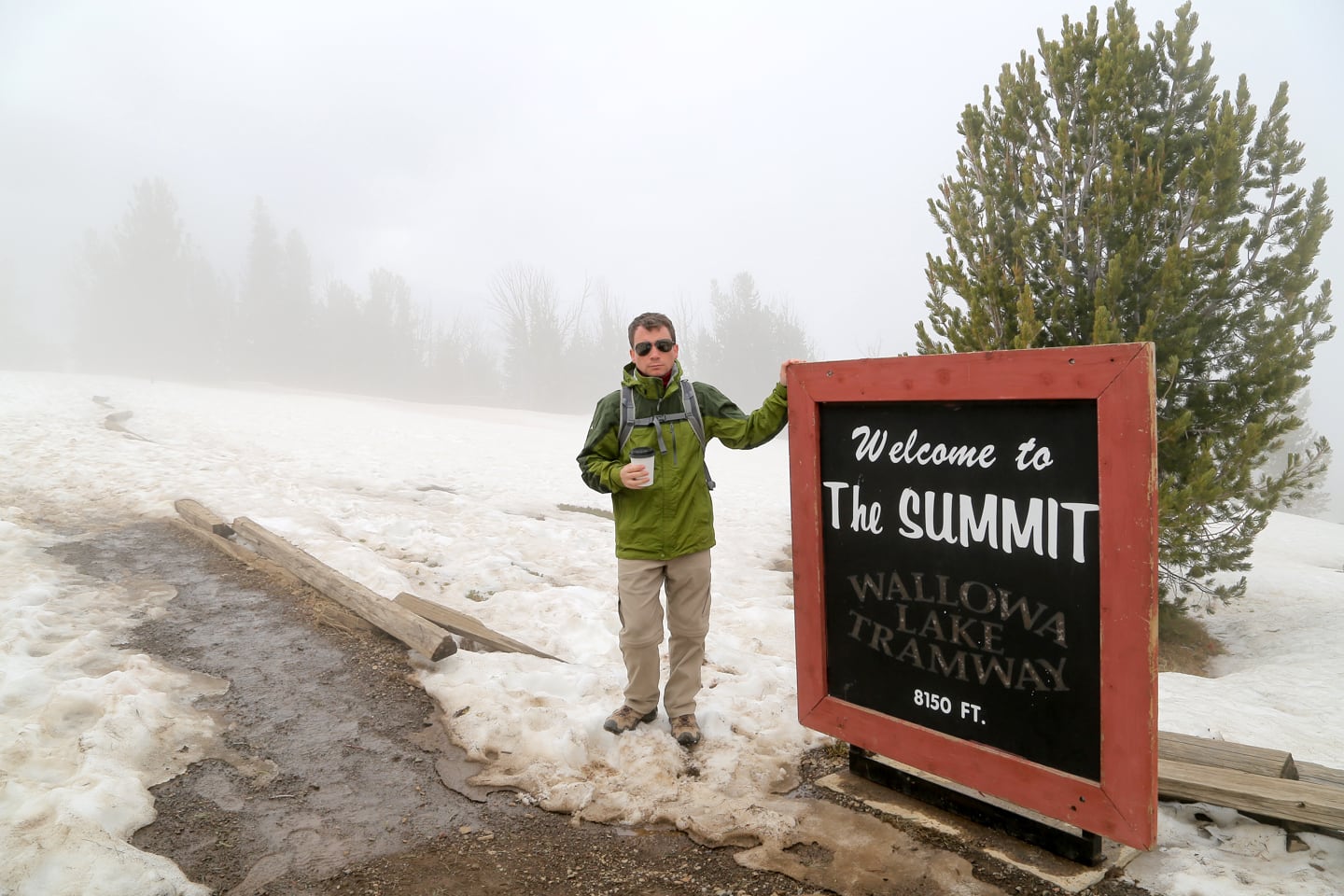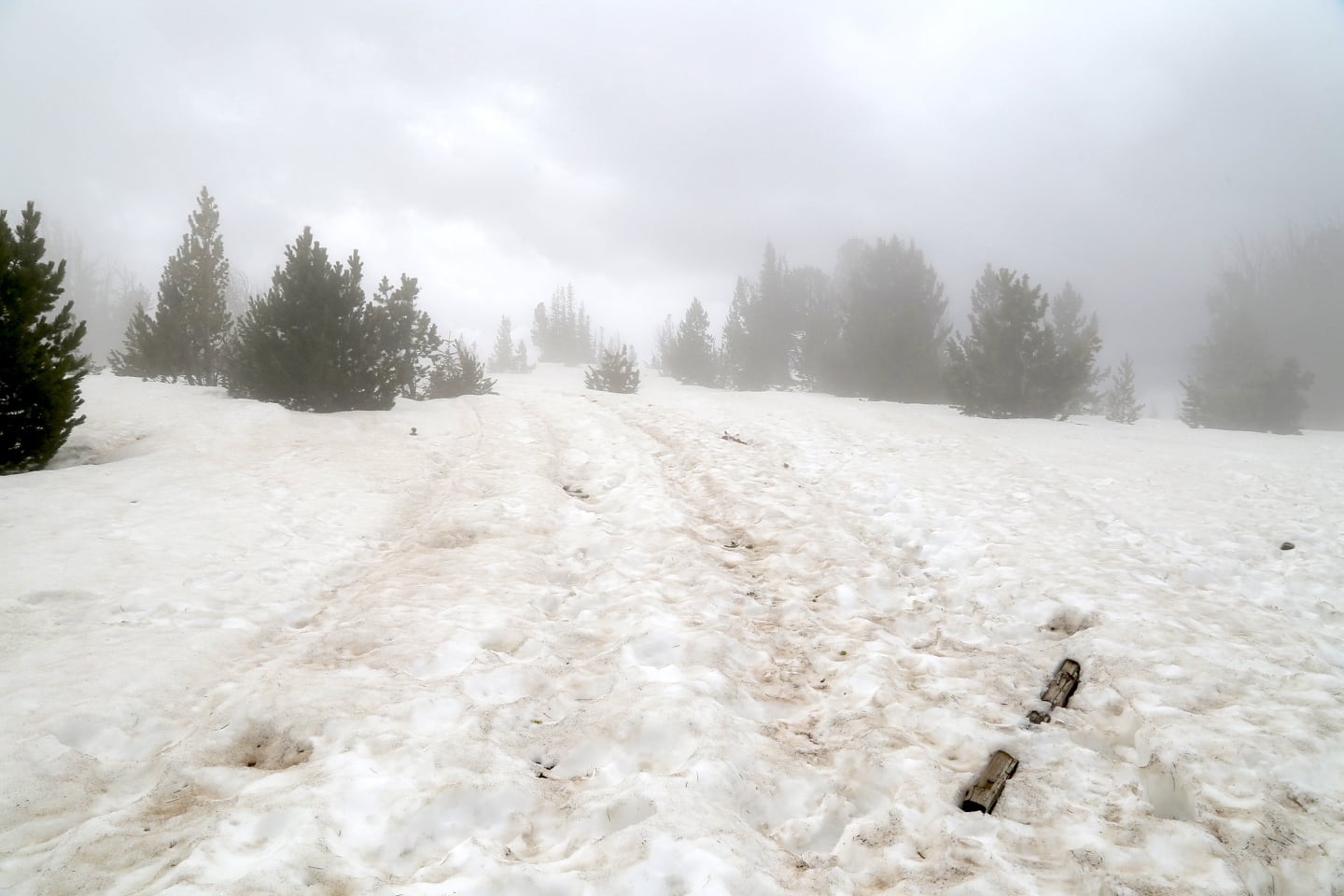 In late May, most of the trails were still covered in snow, as you might expect in Oregon at 8,000 feet.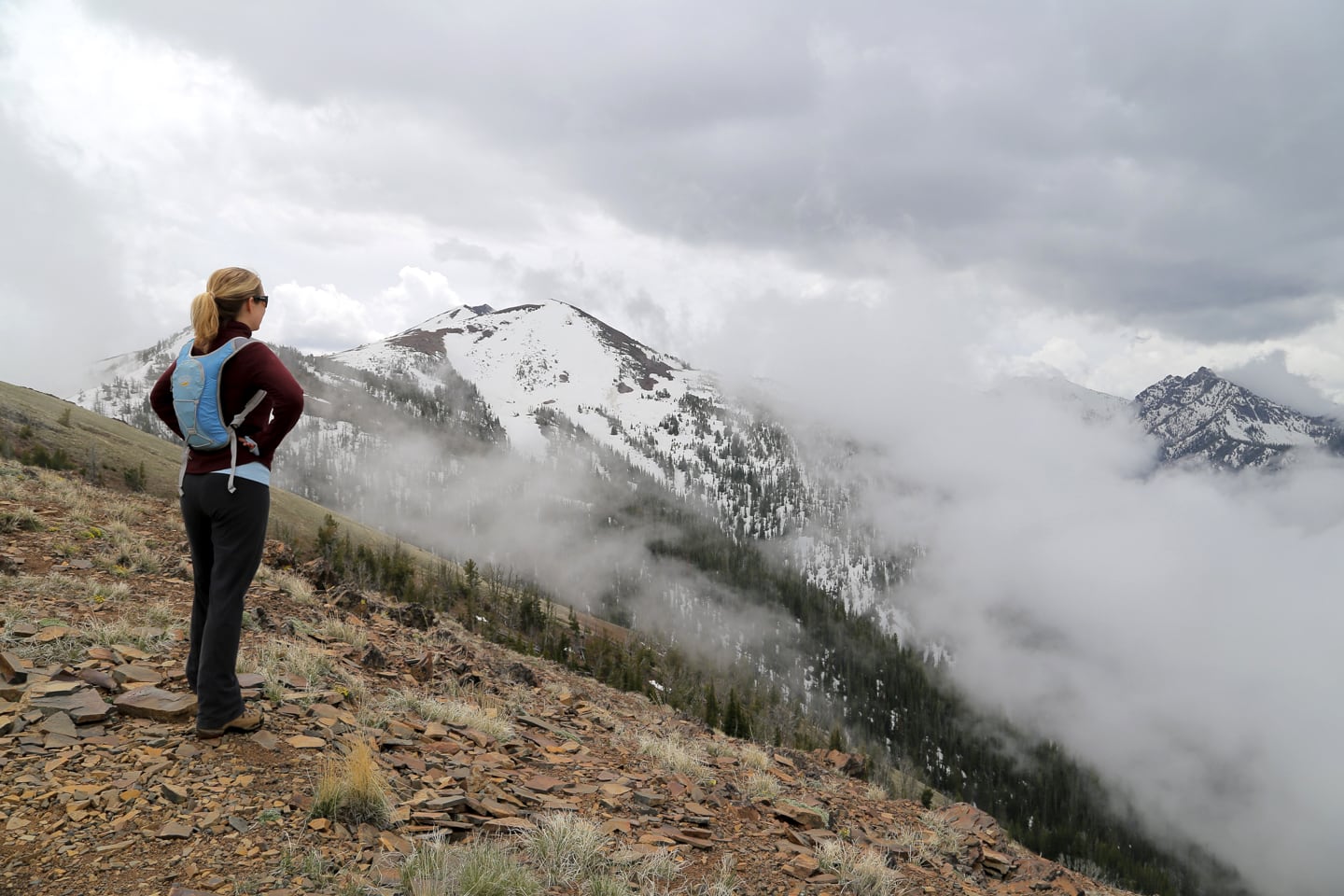 But there were quite a few clear spots, and even more great places to pause and take in the view.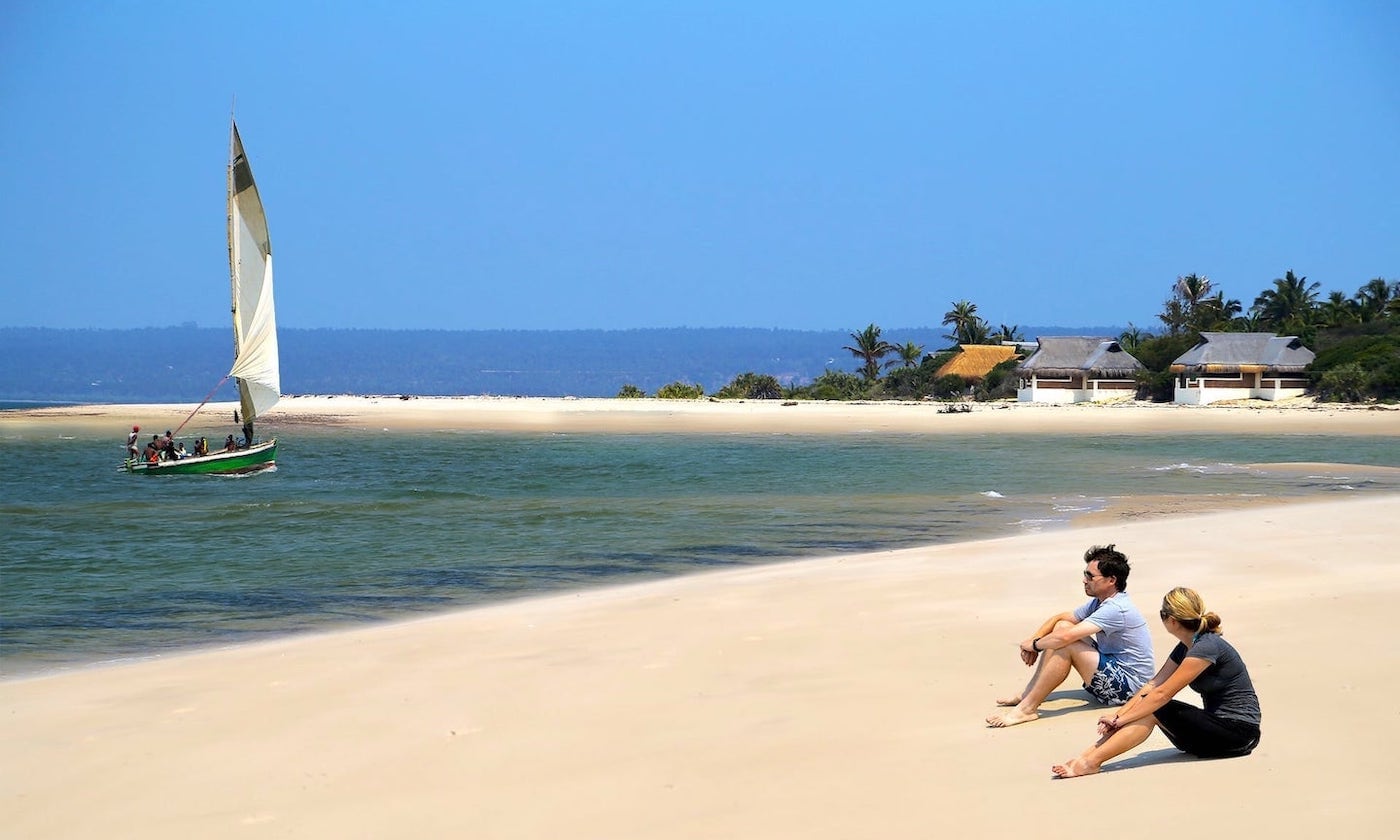 Get Informed. Get Inspired. Get Going.
Get our best travel tips and latest updates in your inbox. And get going!
For more information on how we use your data, see our privacy policy. Unsubscribe at any time with one click.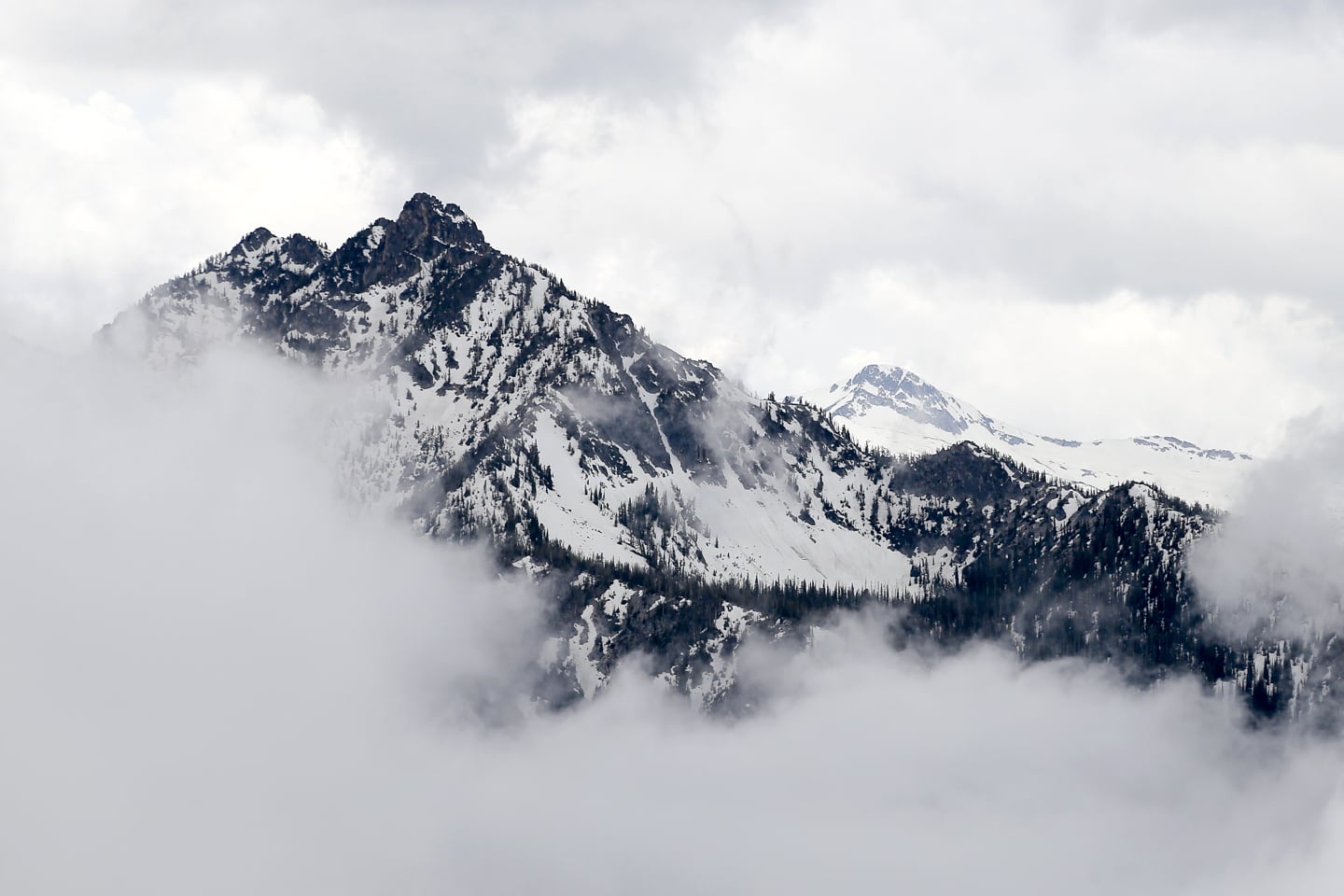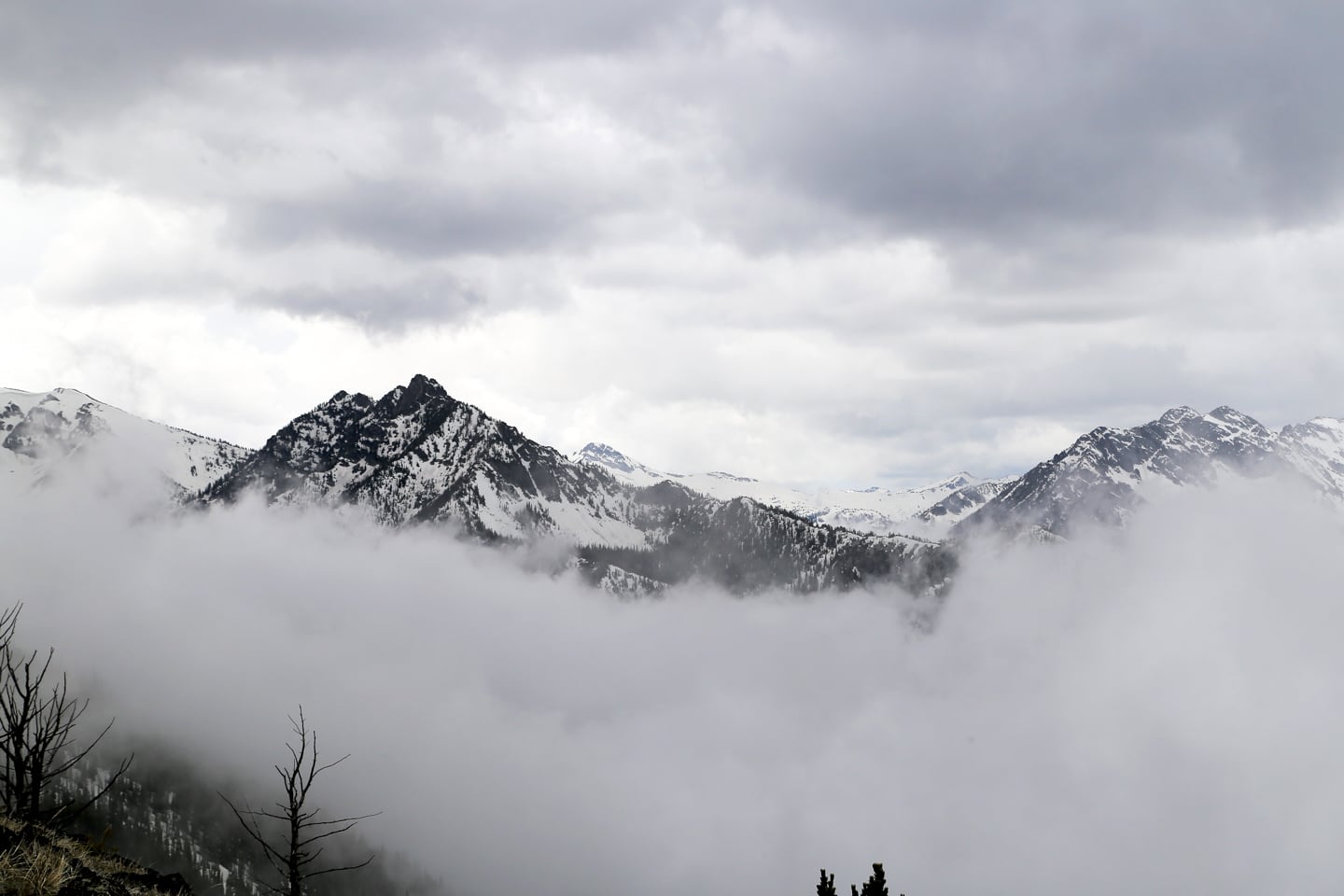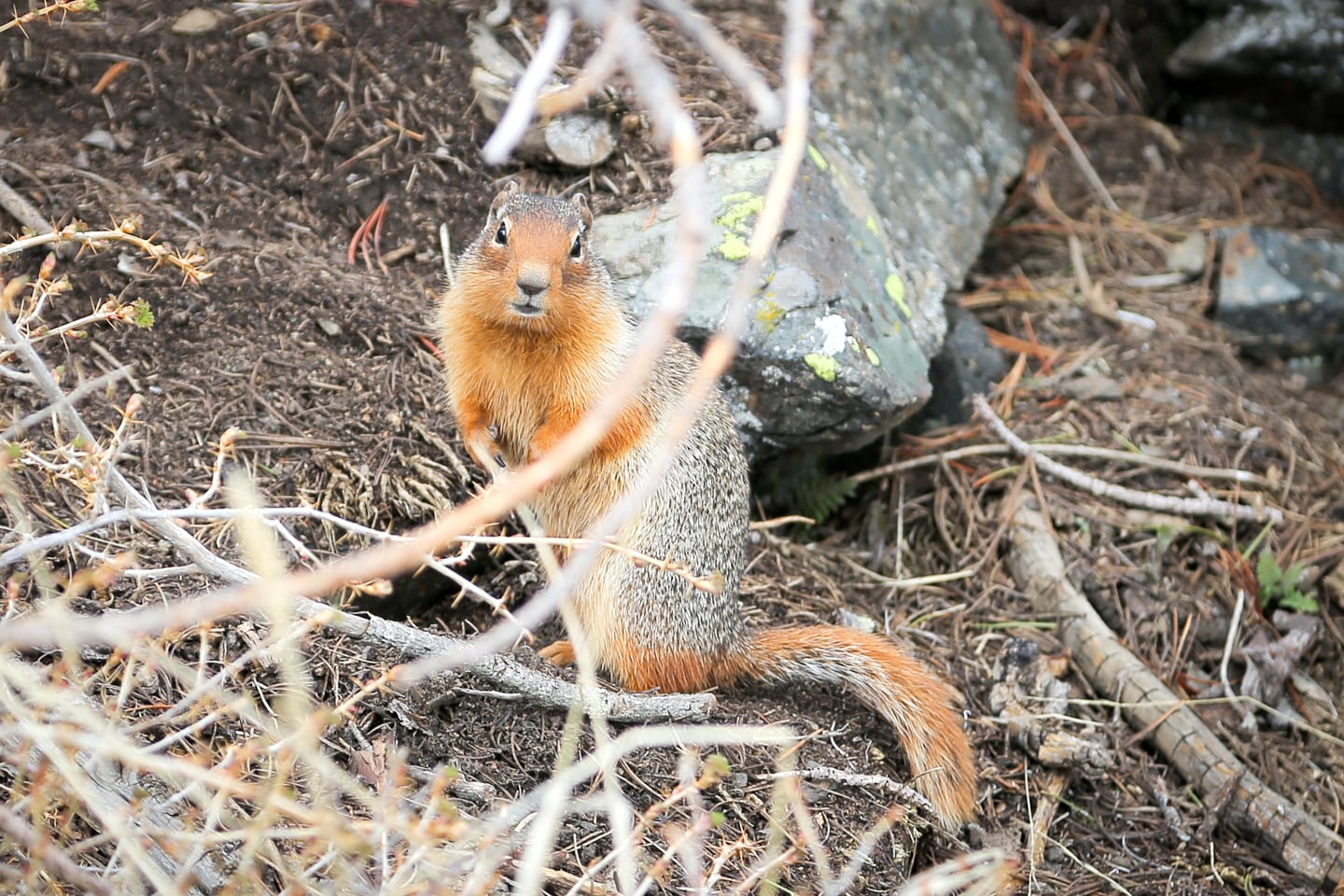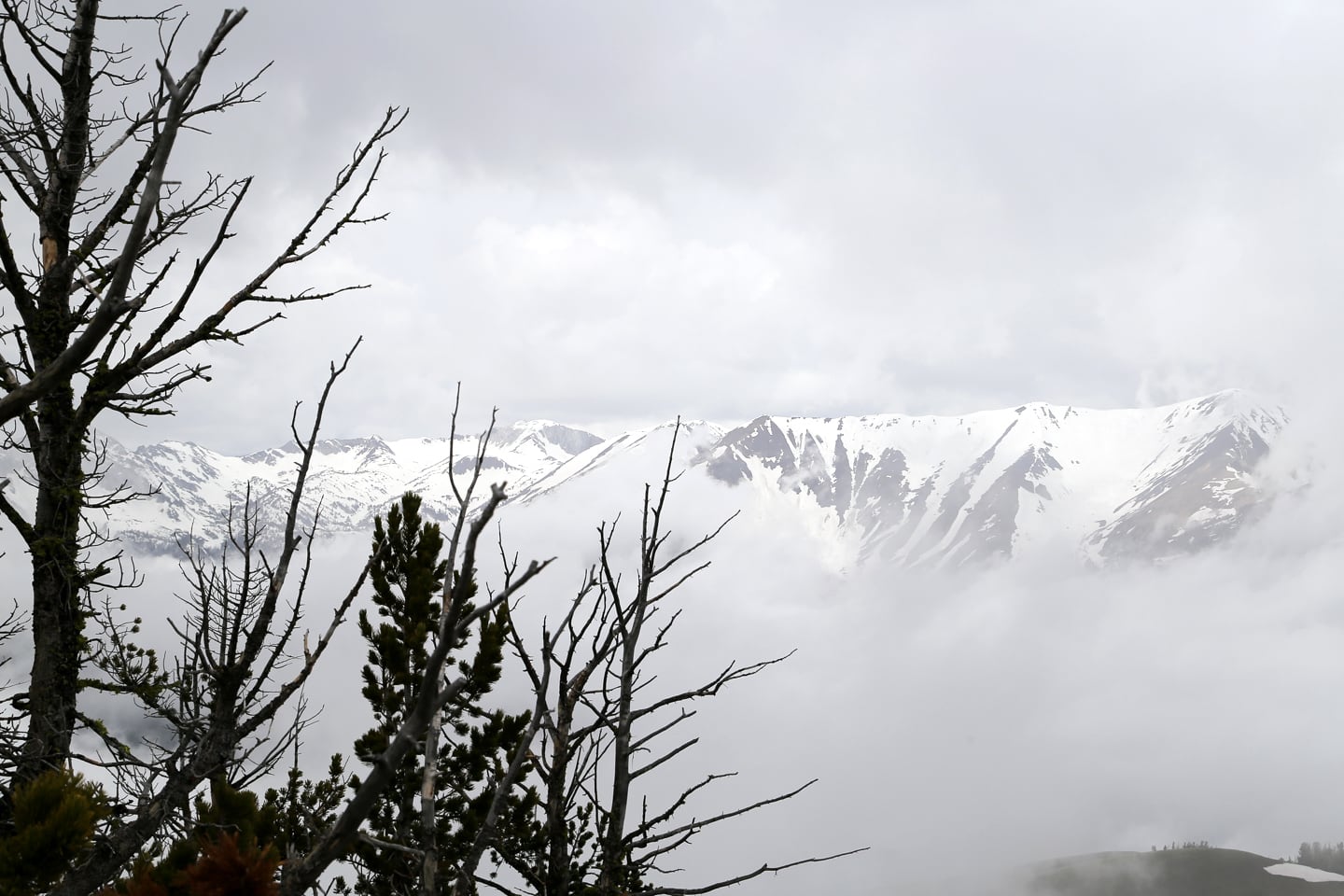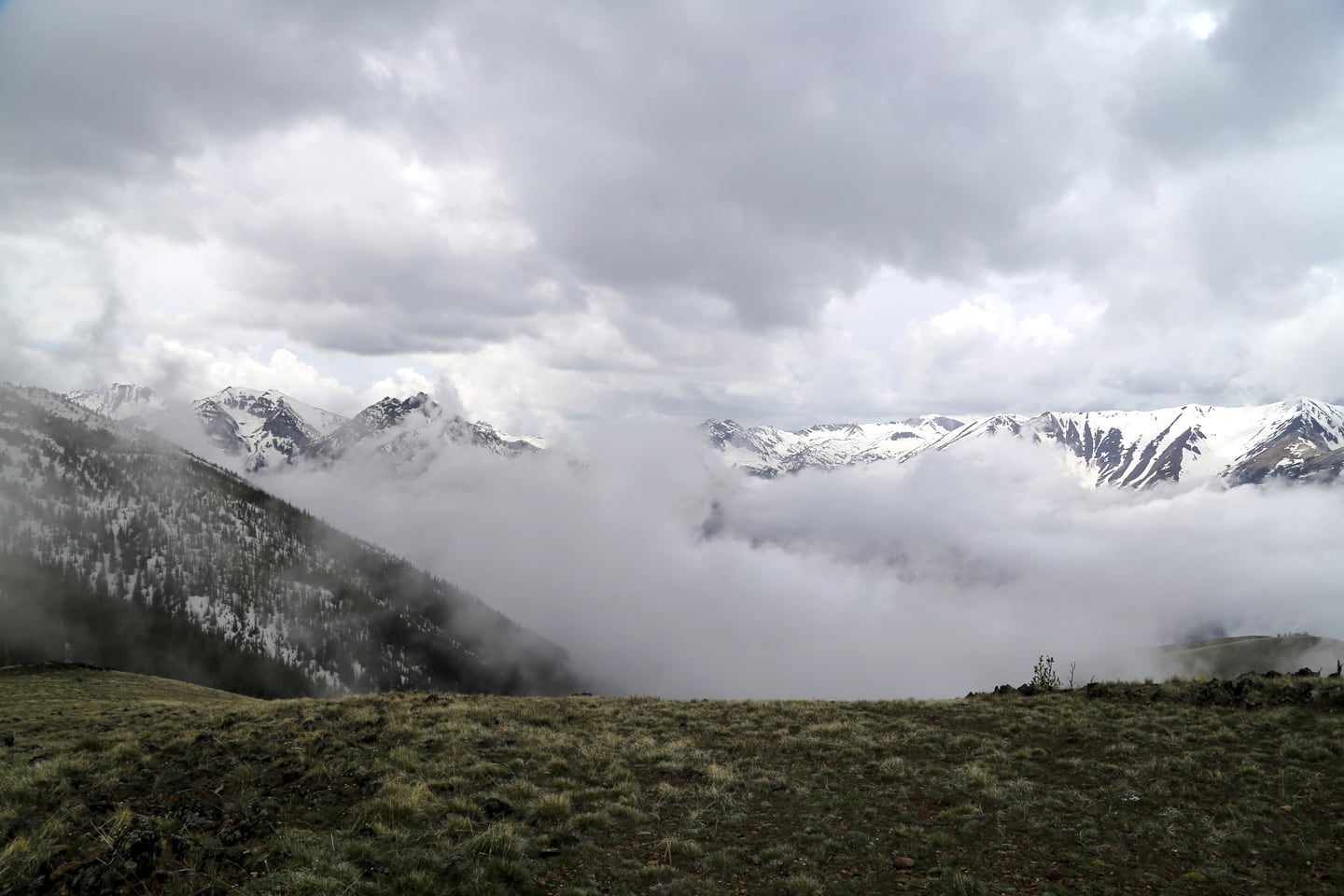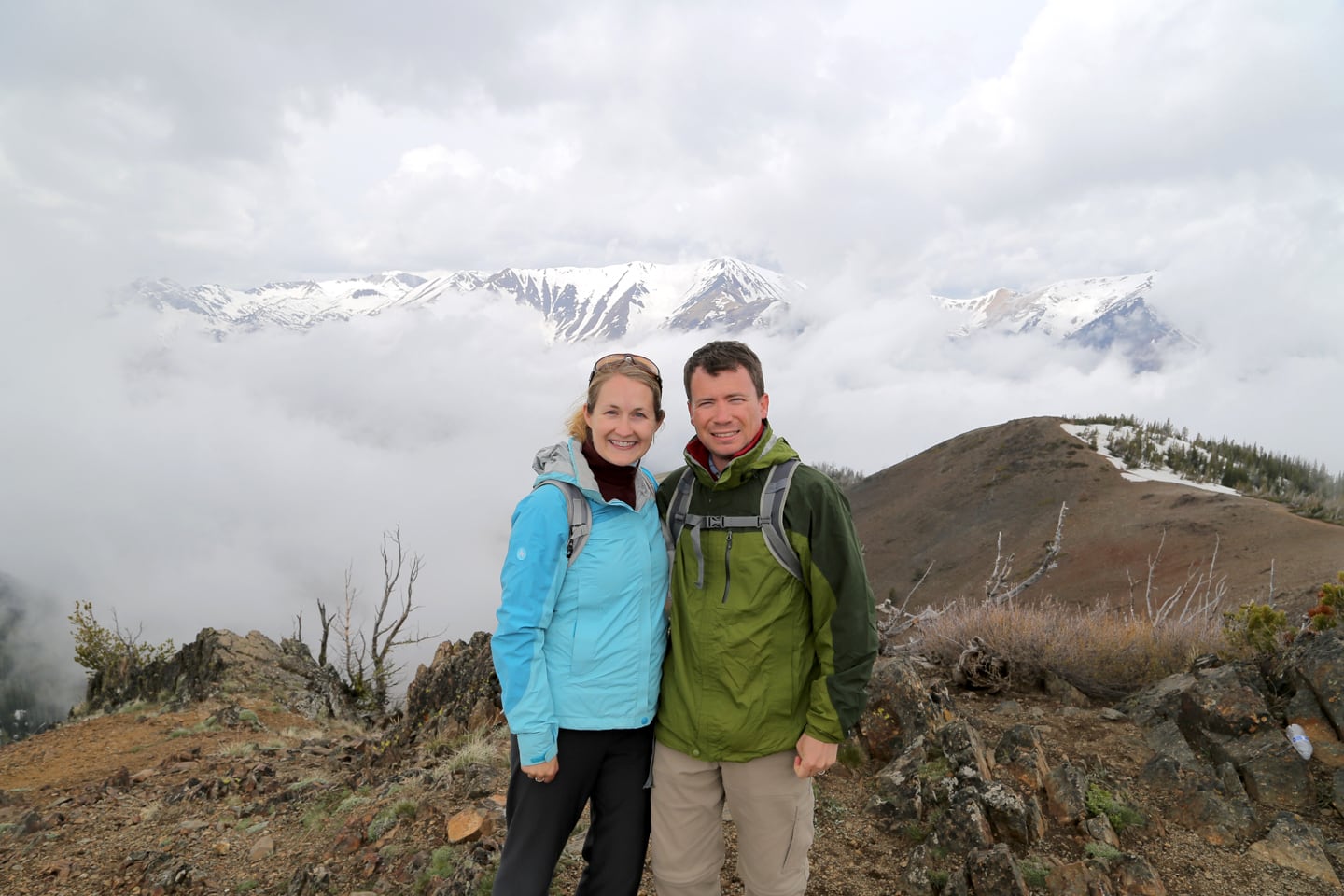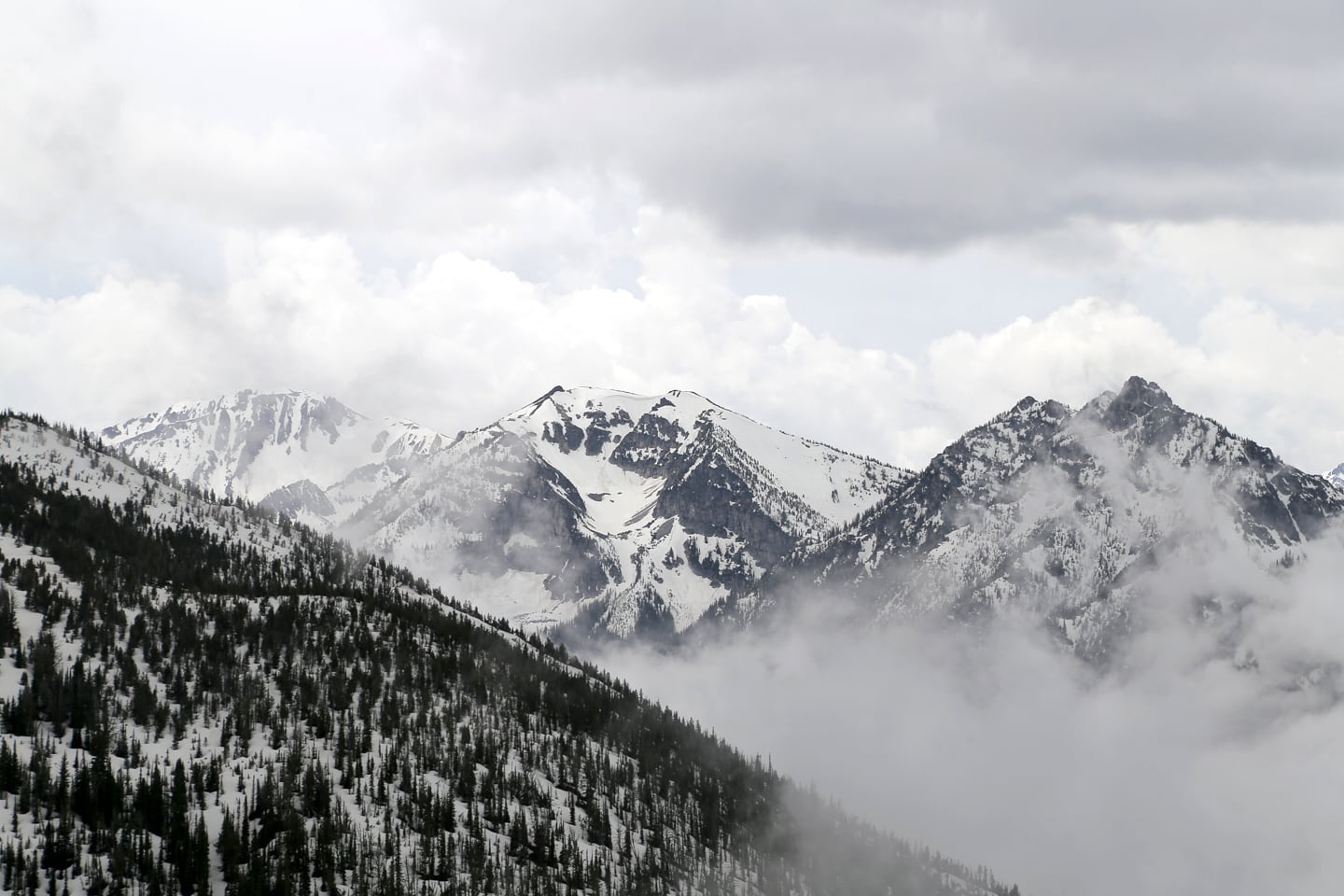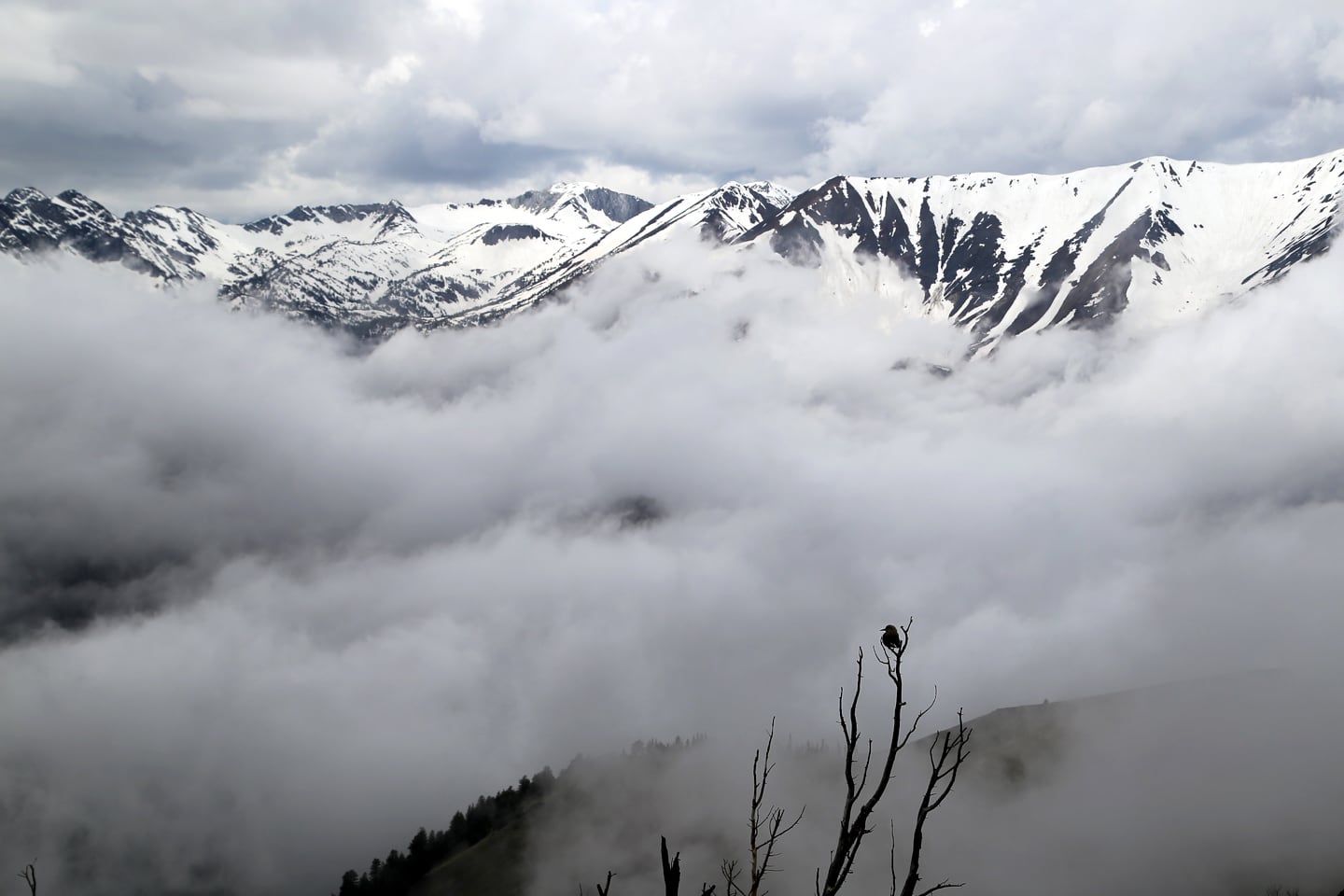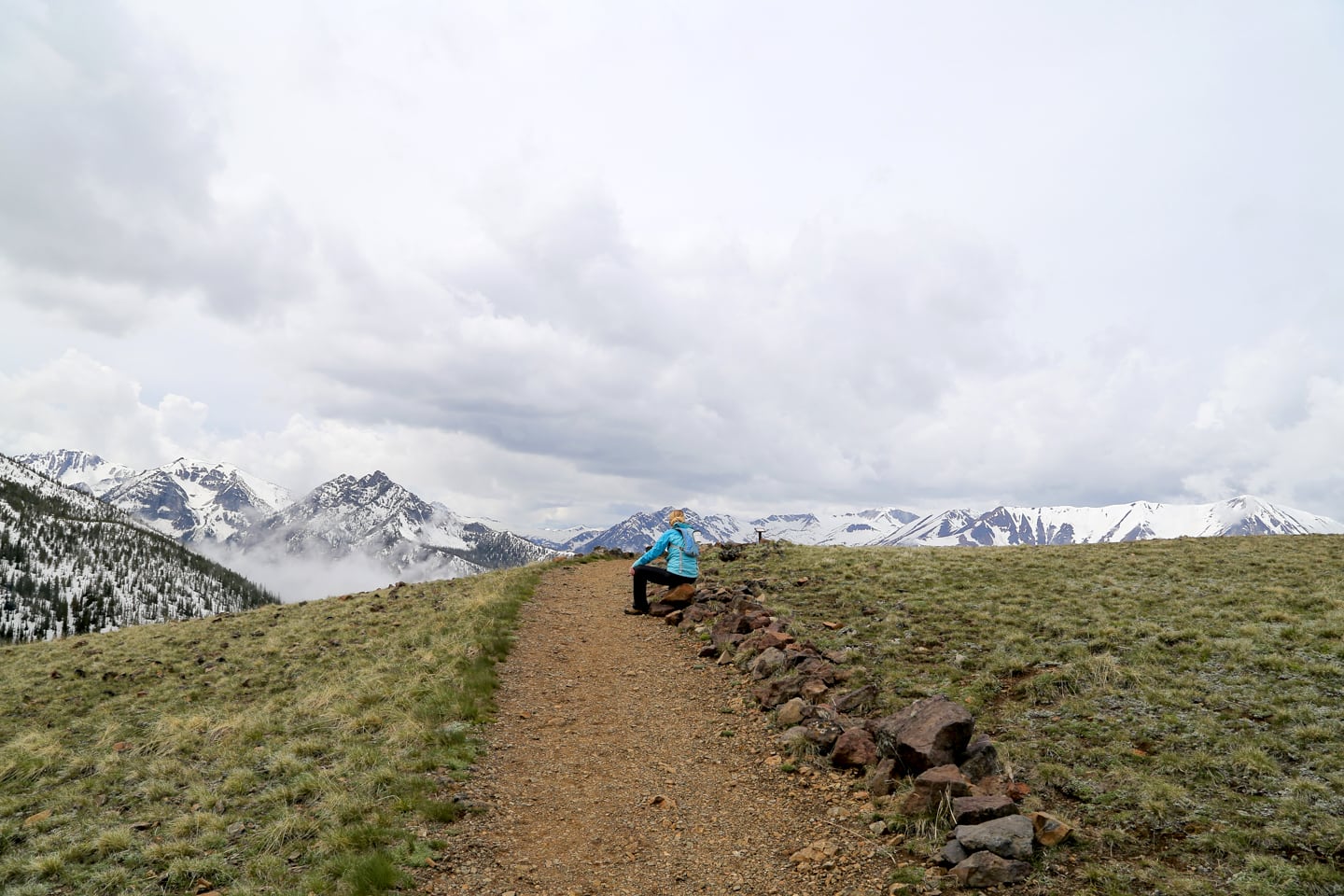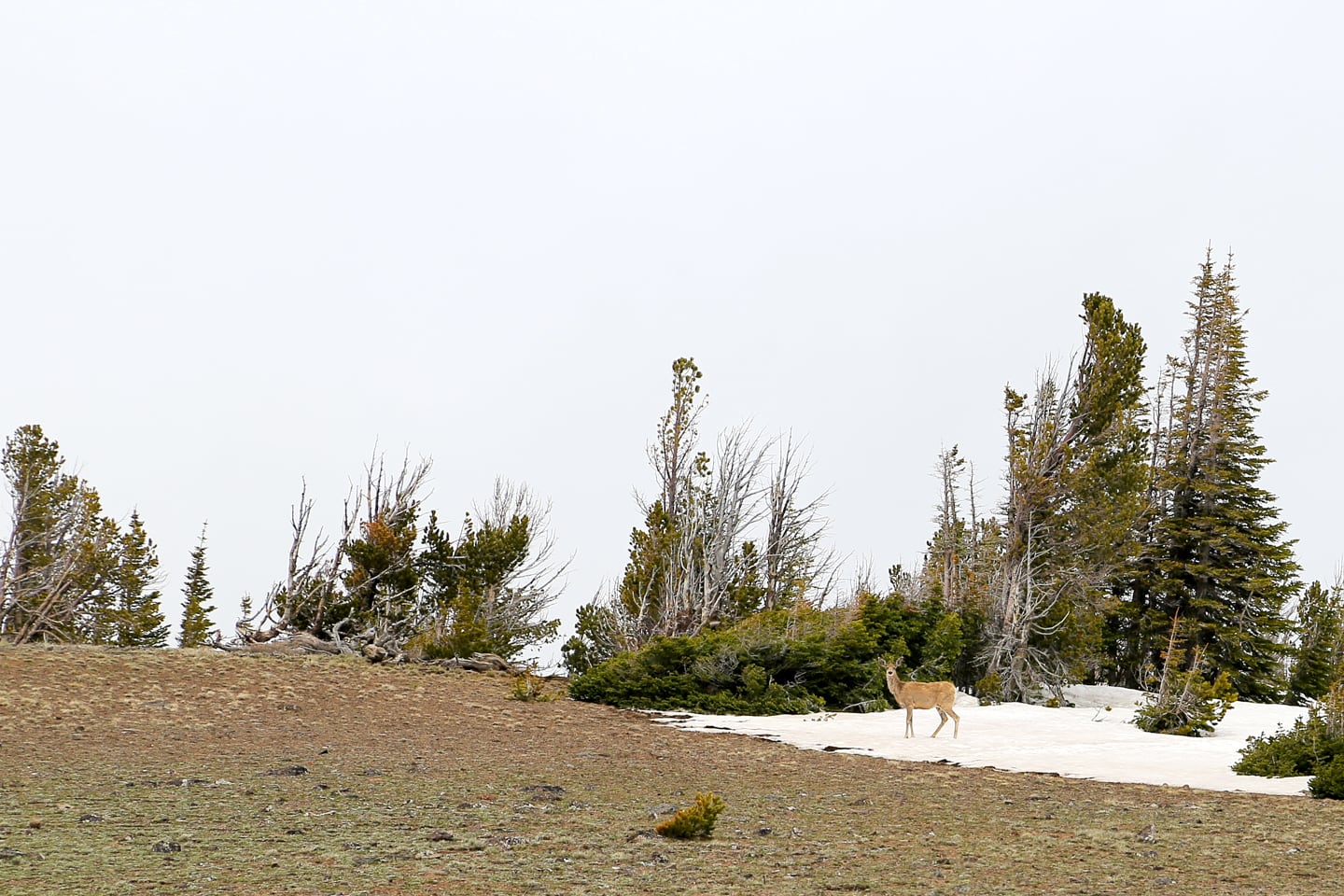 We saw just as much active wildlife on the summit as we did at lake-level, including this passing doe who didn't seem to be in much of a hurry at all.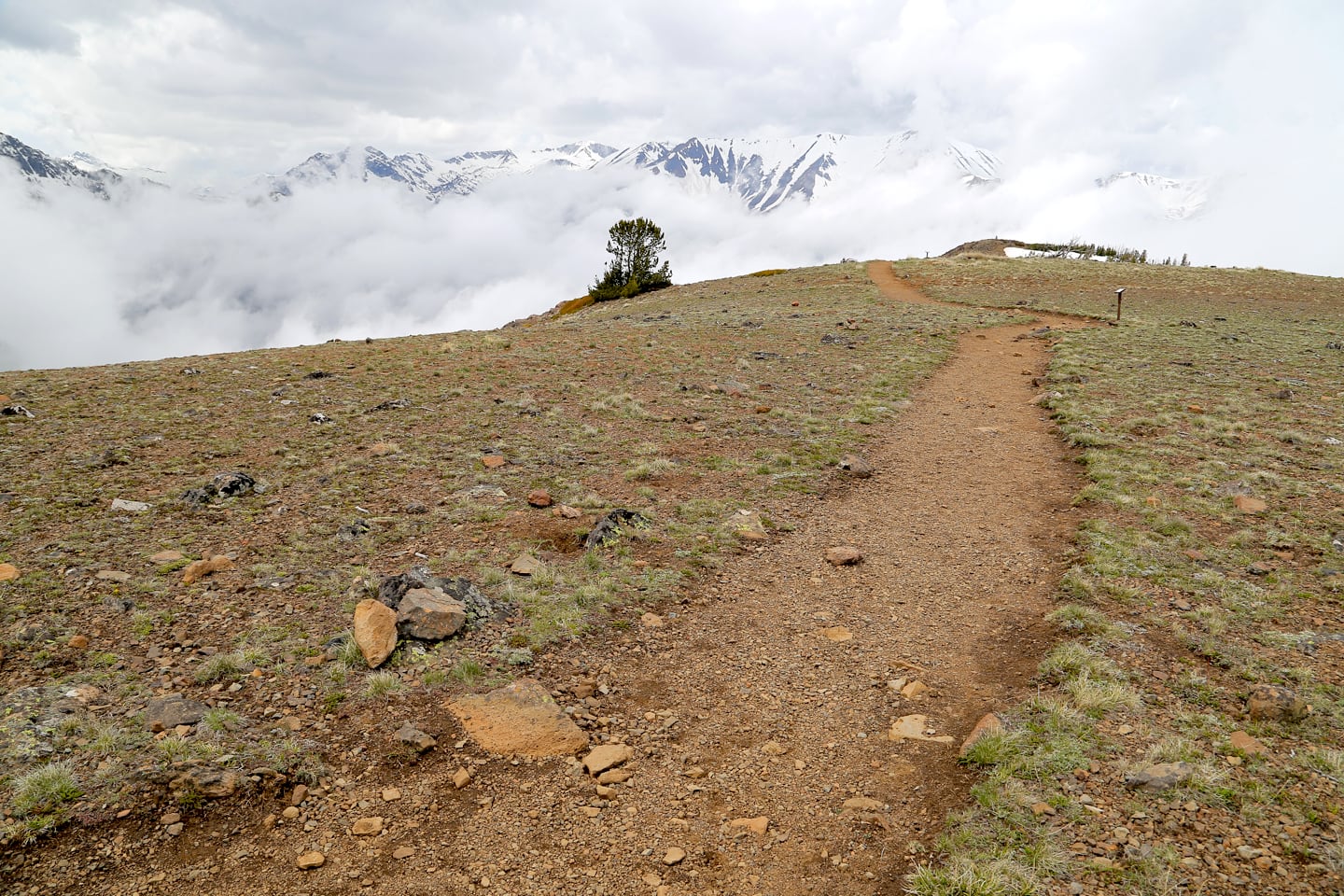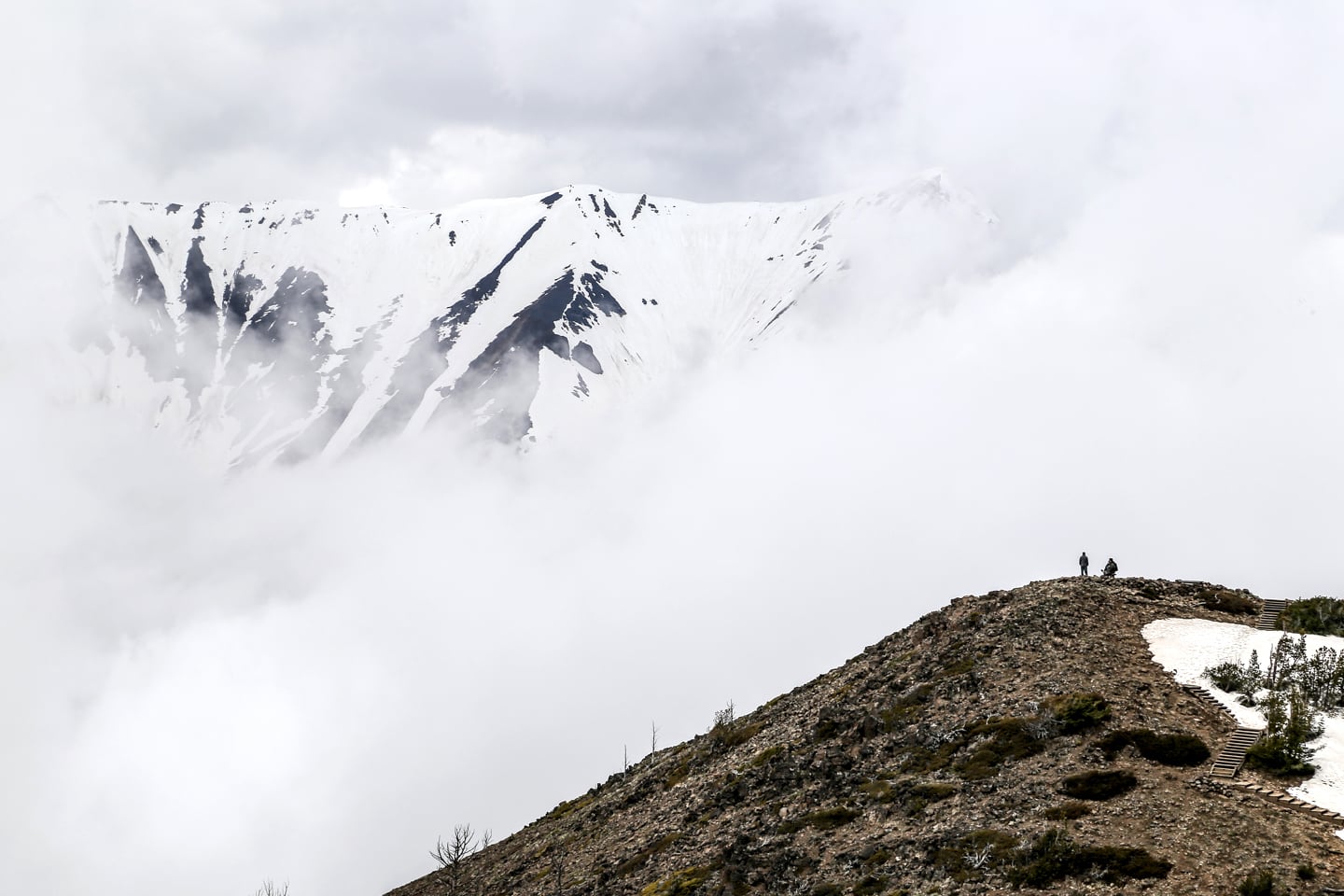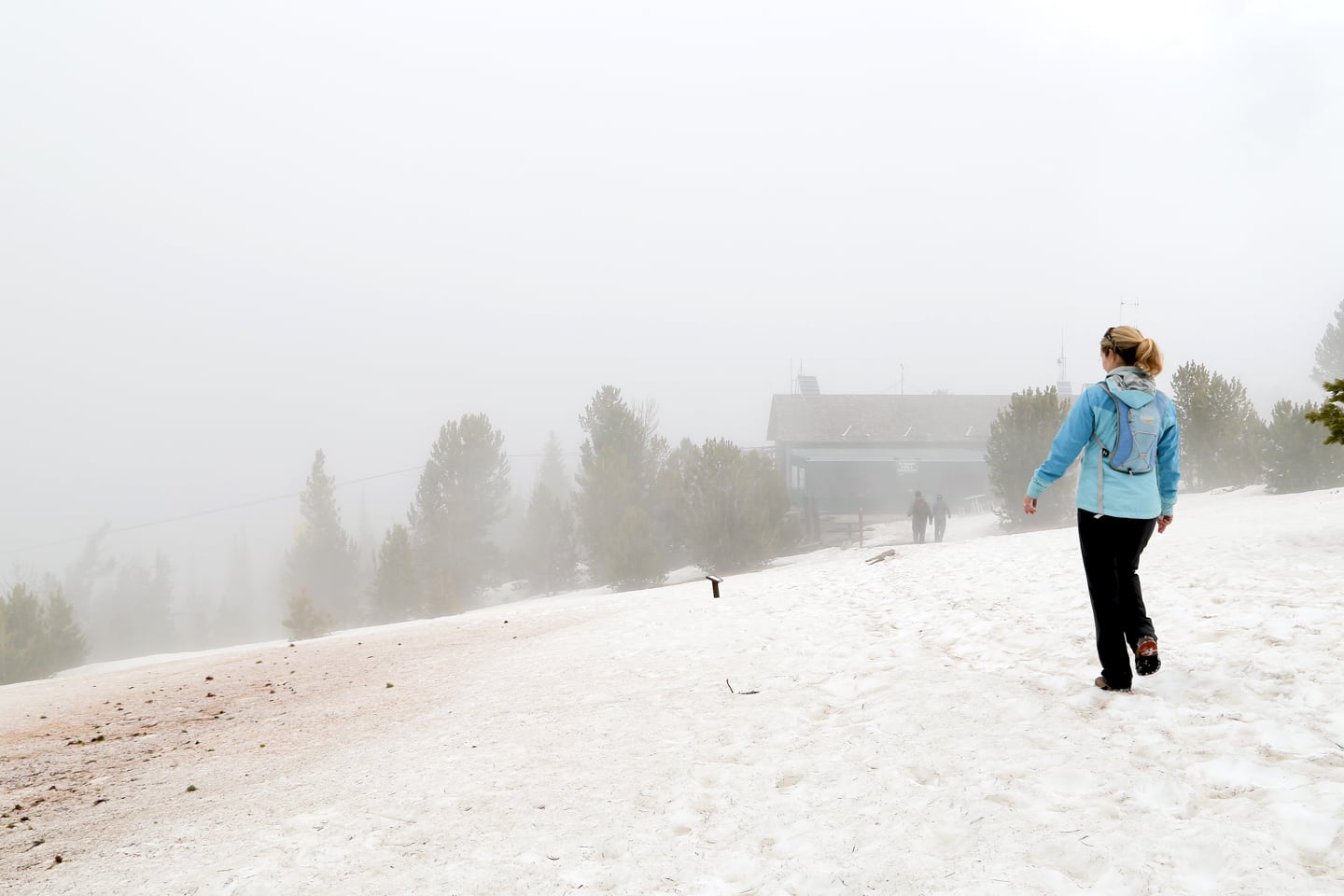 After a few hours on the mountaintop, the fog rolled in and obscured much of the view. Apparently, the weather is very changeable on Mt. Howard and it is not uncommon for conditions to be clear one moment and fogged in the next. There is a board listing current conditions at the bottom of the tramway, which is helpful for planning your ascent. For example, when we arrived, visibility was "good." When we returned to the parking lot a few hours later, visibility was listed as "poor." Tramway tickets are not cheap, so best to check out the conditions ahead of time to avoid disappointment (though your ticket is good for unlimited trips the entire day).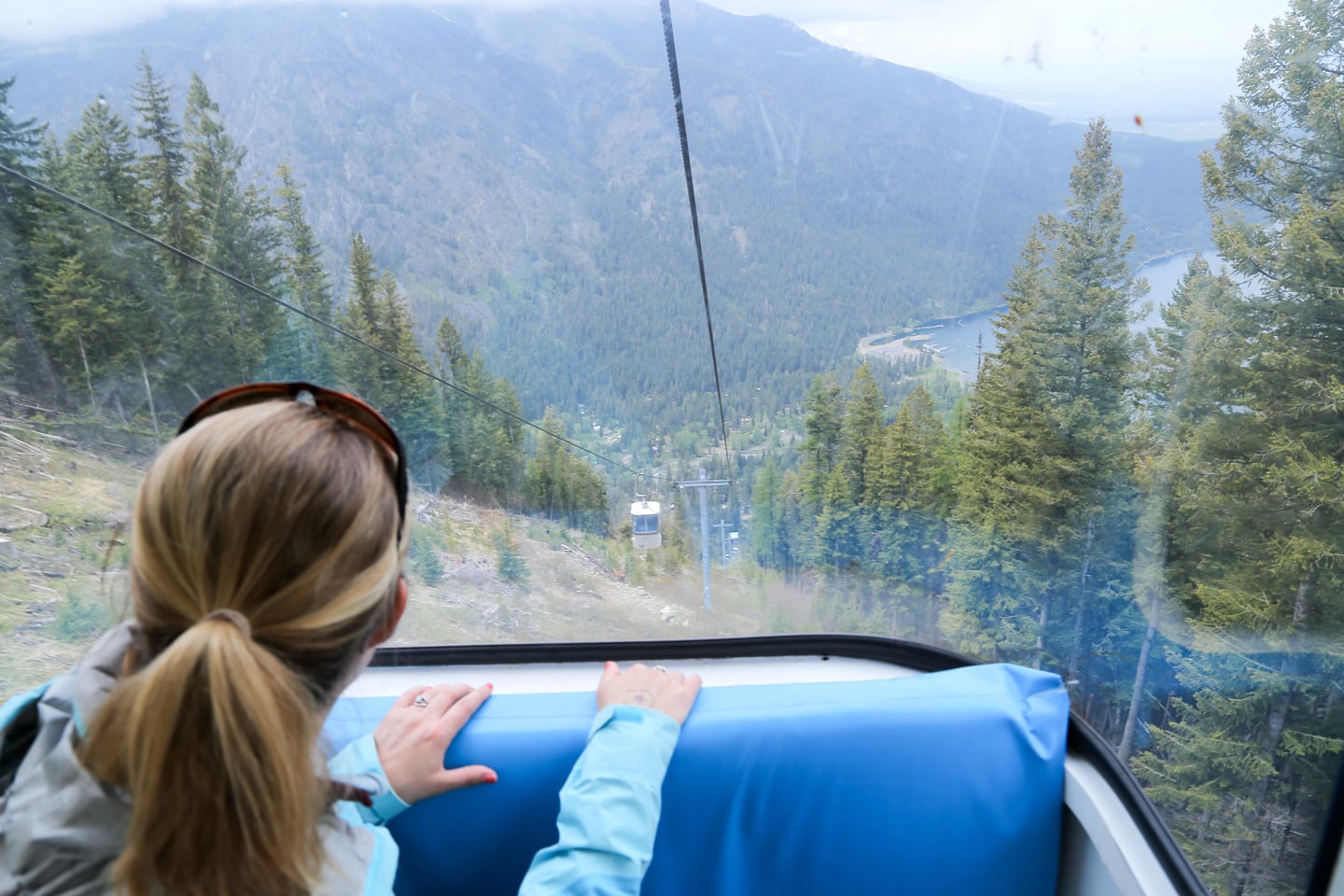 Pin It For Later!