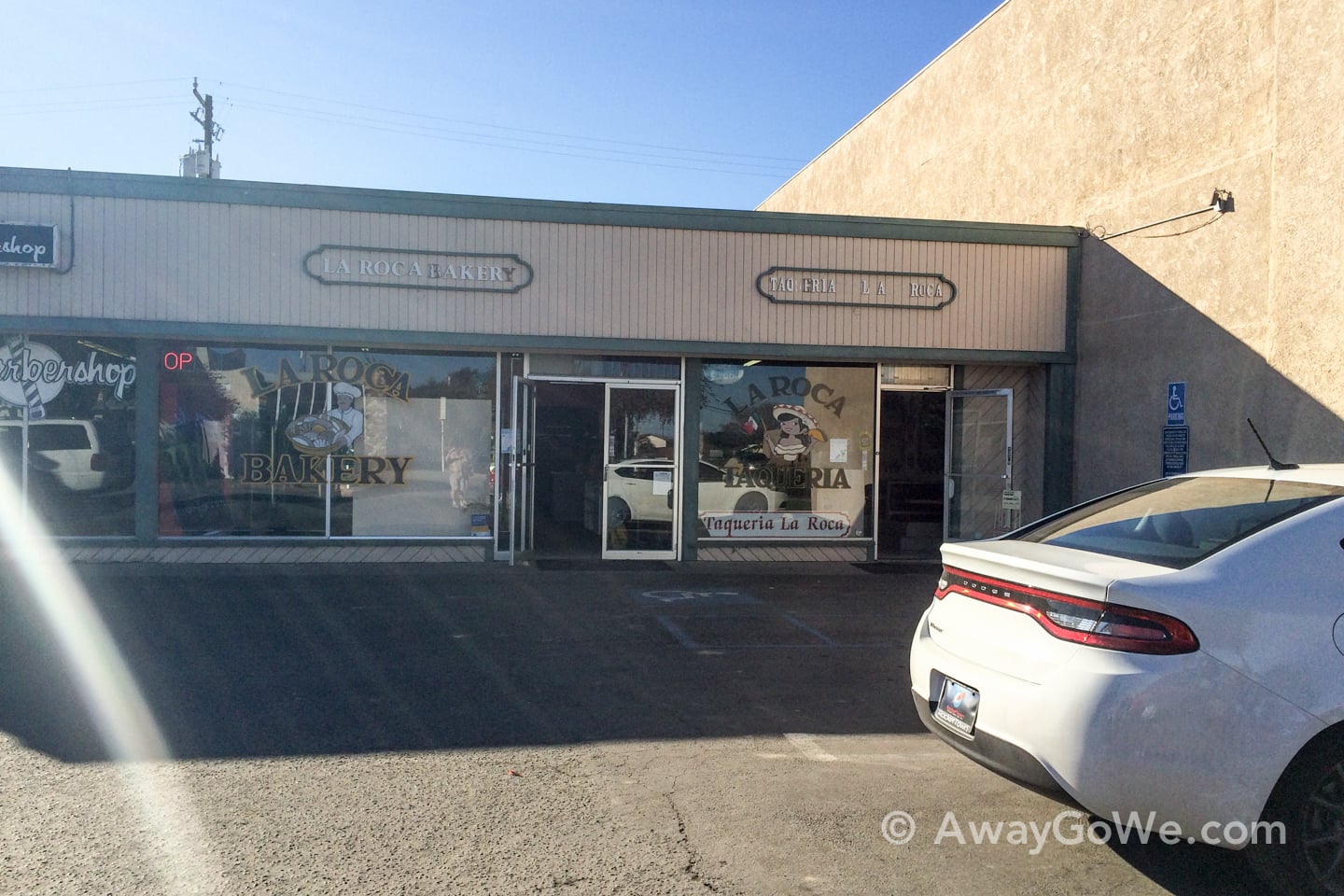 It was a short drive from Mission La Purisima in Lompoc to Santa Barbara (Google Maps says an hour), but we still managed to get in about an hour before sunset. After leaving La Purisima, we headed into Lompoc and hit the jackpot finding Taqueria La Roca. We basically Yelped the number one taqueria in town and were pleasantly surprised when we pulled up to Yelp's #1 selection. Autentico and oh so tasty. Easily, best tacos of our trip. Saborisimo!!!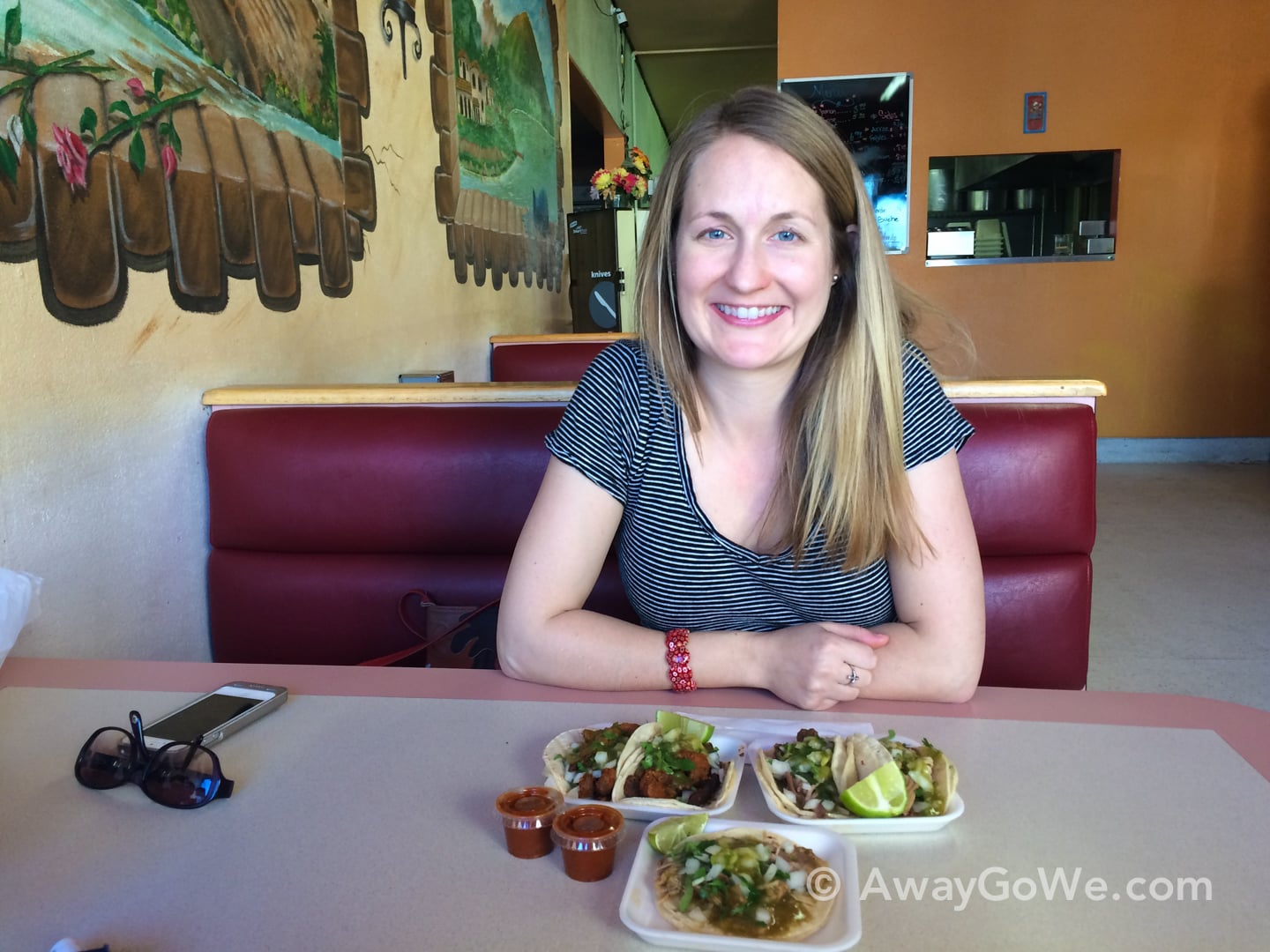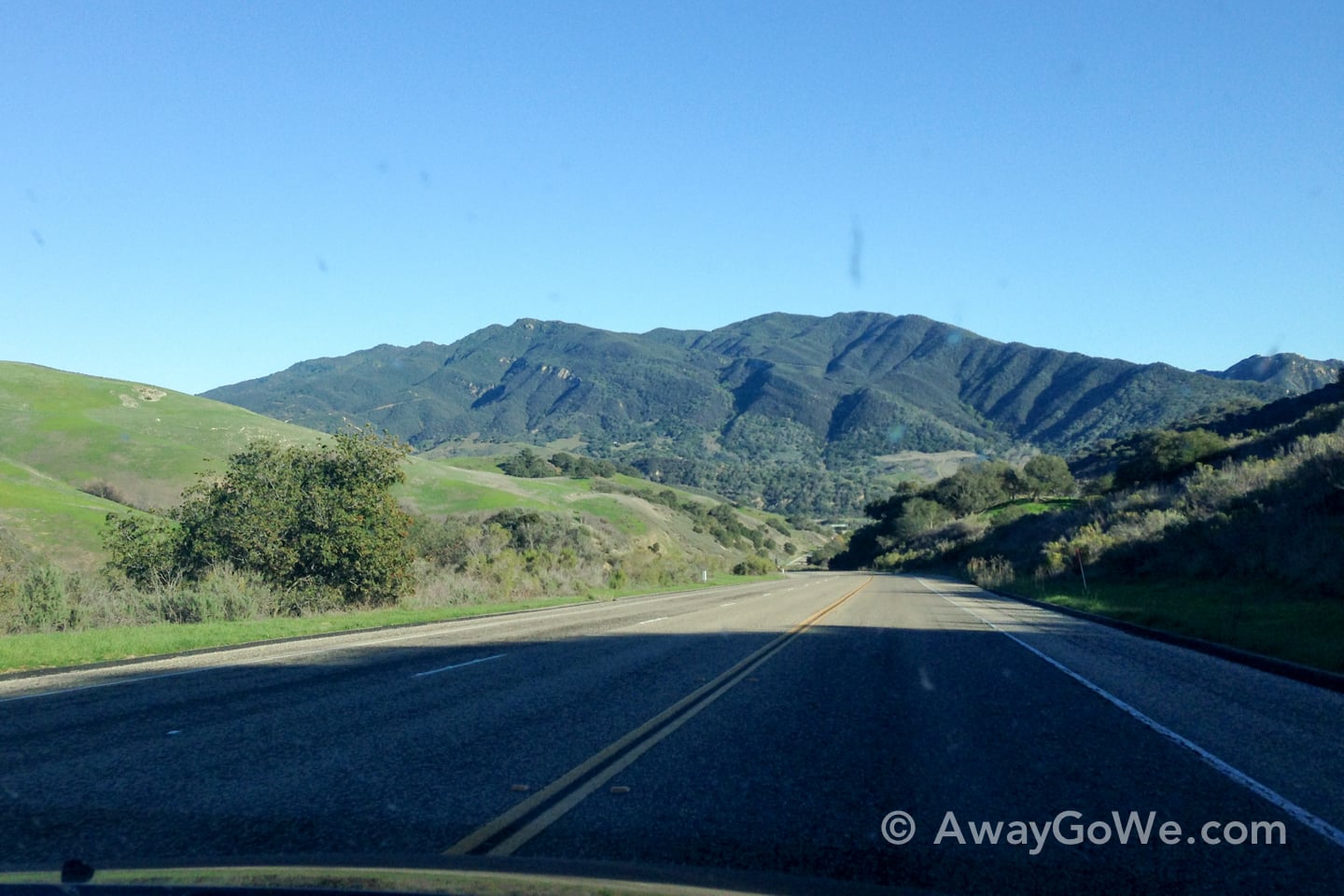 The Santa Barbara Hyatt was our biggest splurge on our California Coast road trip…and our best deal! A combo of off-season pricing and online coupons got us an ocean-view room and the Bed & Breakfast package for about the same price you'd regularly pay to stay at the Holiday Inn Express down the street.
Initially they put us in a very nice room with a gorgeous view in a newer building adjacent to the historic main building. The room was great, but the location of the room was not so great — next to the 24-hour gym (and 24-hour TV blaring), ice maker and main door of the building which slammed every time someone came and went. We're generally not picky about these things, but figured that in this case we wanted to have the best room we could get since we paid for it and all. We asked to see another room and they quickly found another in the main building, no issues. There were trade-offs for the new room, so we didn't exactly feel  like they tried to stick us in a dodgy room off the bat, but the second room was overall a bit better.
A tip for all of those penny pinchers planning to stay at the Santa Barbara Hyatt (all two of you…I guess): If you don't want to pay the overnight valet parking ($28 currently — and all of the on-site parking is valet), just park on the street. There was plenty of unrestricted street parking during our stay, especially on Por La Mar and Orilla del Mar, and our car ended up being closer to our room than the valet would have parked it, in case we needed to get stuff out, etc.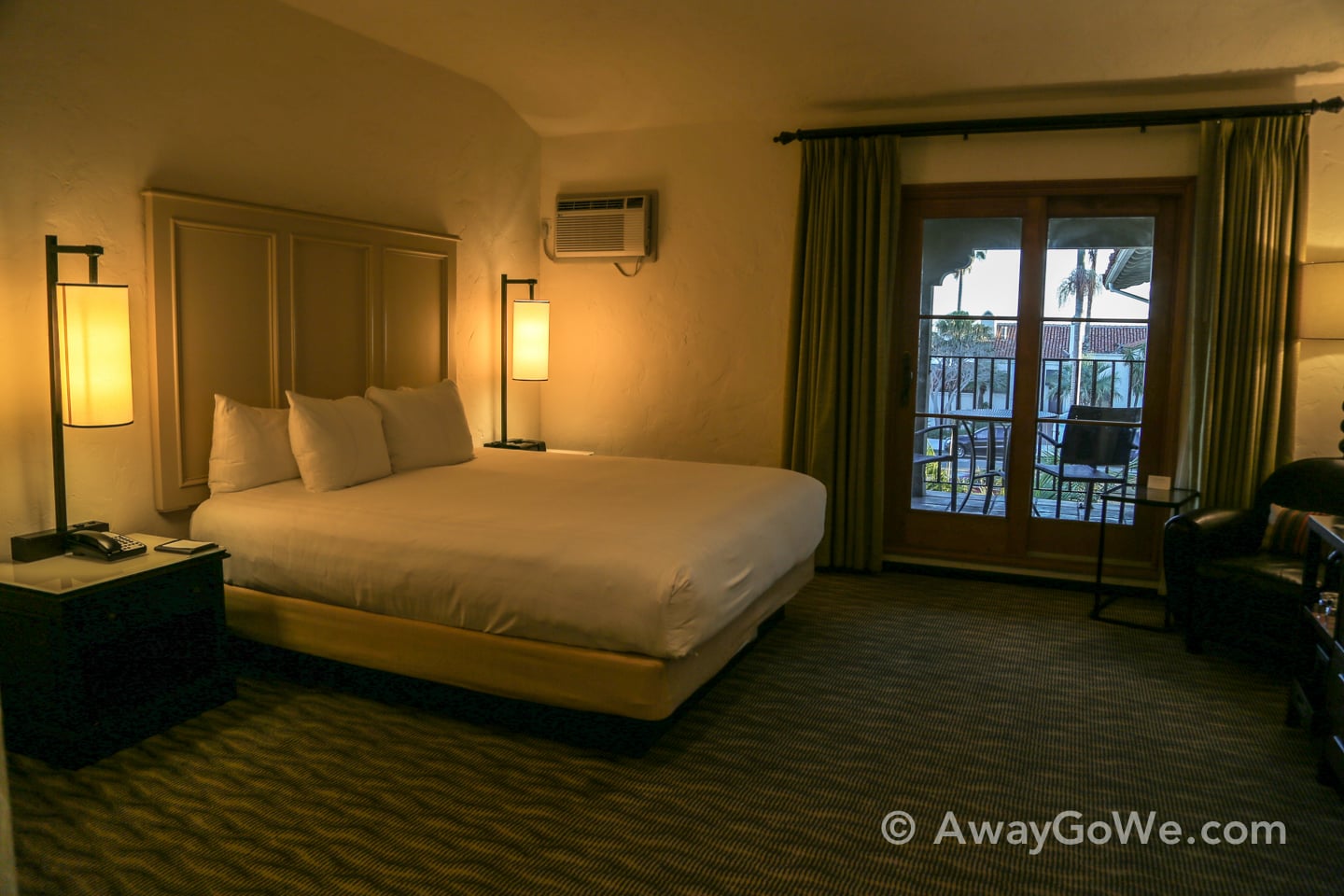 Like the previous night, we checked in and bee-lined it down to the beach to take in the absolutely perfect evening and gorgeous sunset.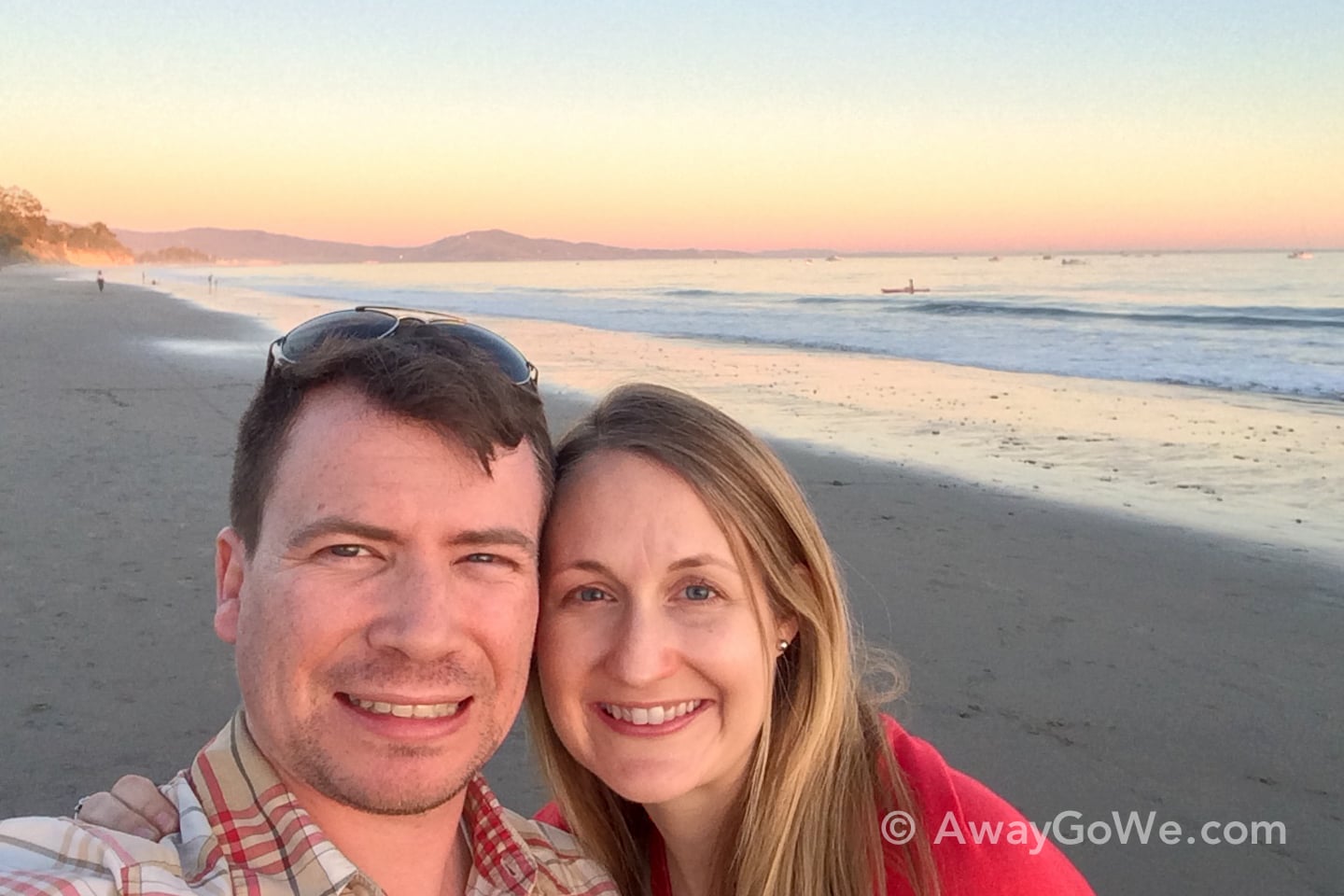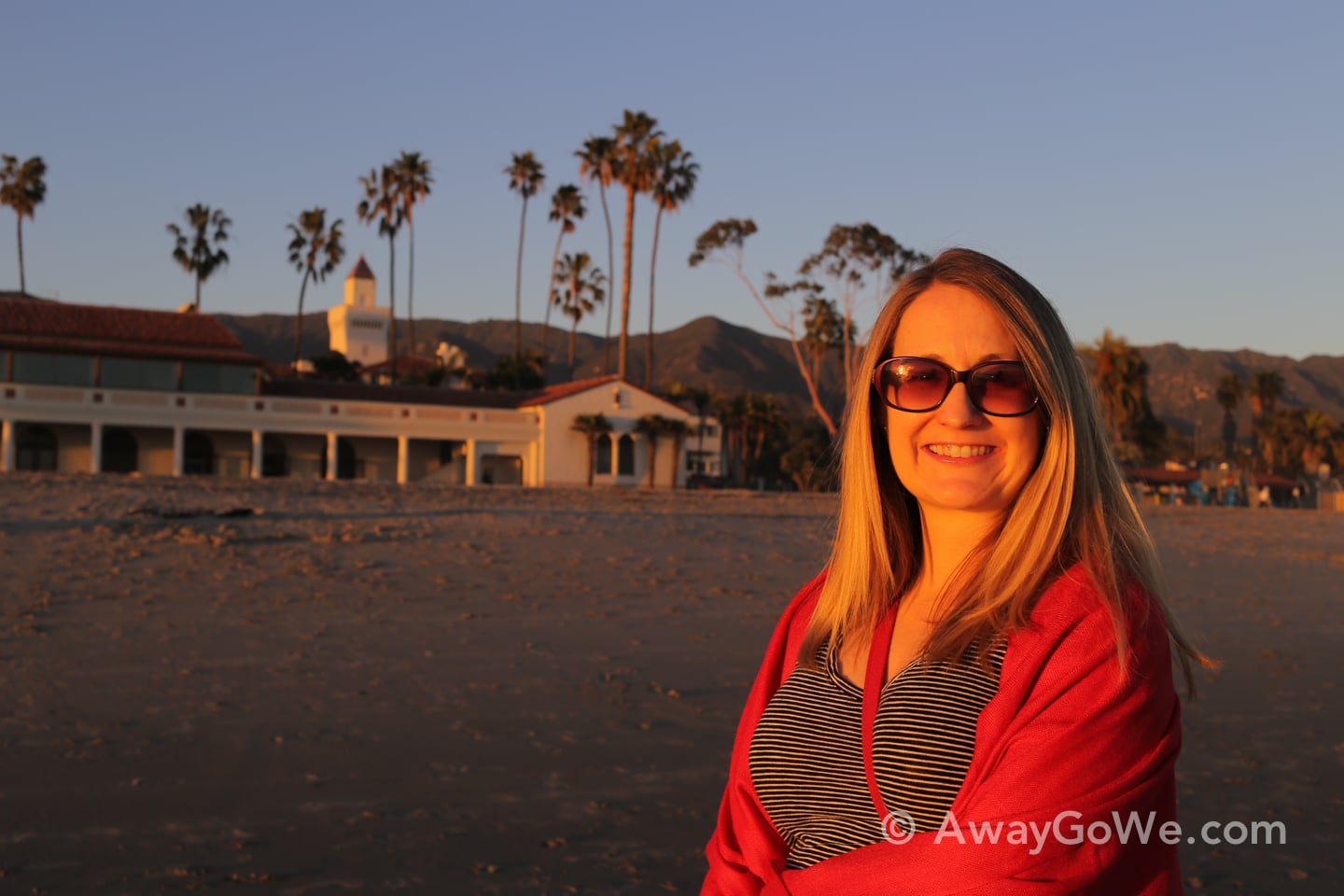 Santa Barbara has a bunch of historic landmarks worth checking out, and the Hyatt is apparently another one.
Originally constructed in 1931, the Vista Mar Monte was considered by some to be the finest luxury hotel on the California coast. The hotel ran into financial difficulties during World War II and served as a rehabilitation center for veterans following the War. It reopened under a number of names and served as the headquarters for the press corps covering the Reagan administration in the 1980s. Today, it mostly caters to business travelers under the Hyatt brand, but retains much of its original charm and elegance.
Now, back to that sunset!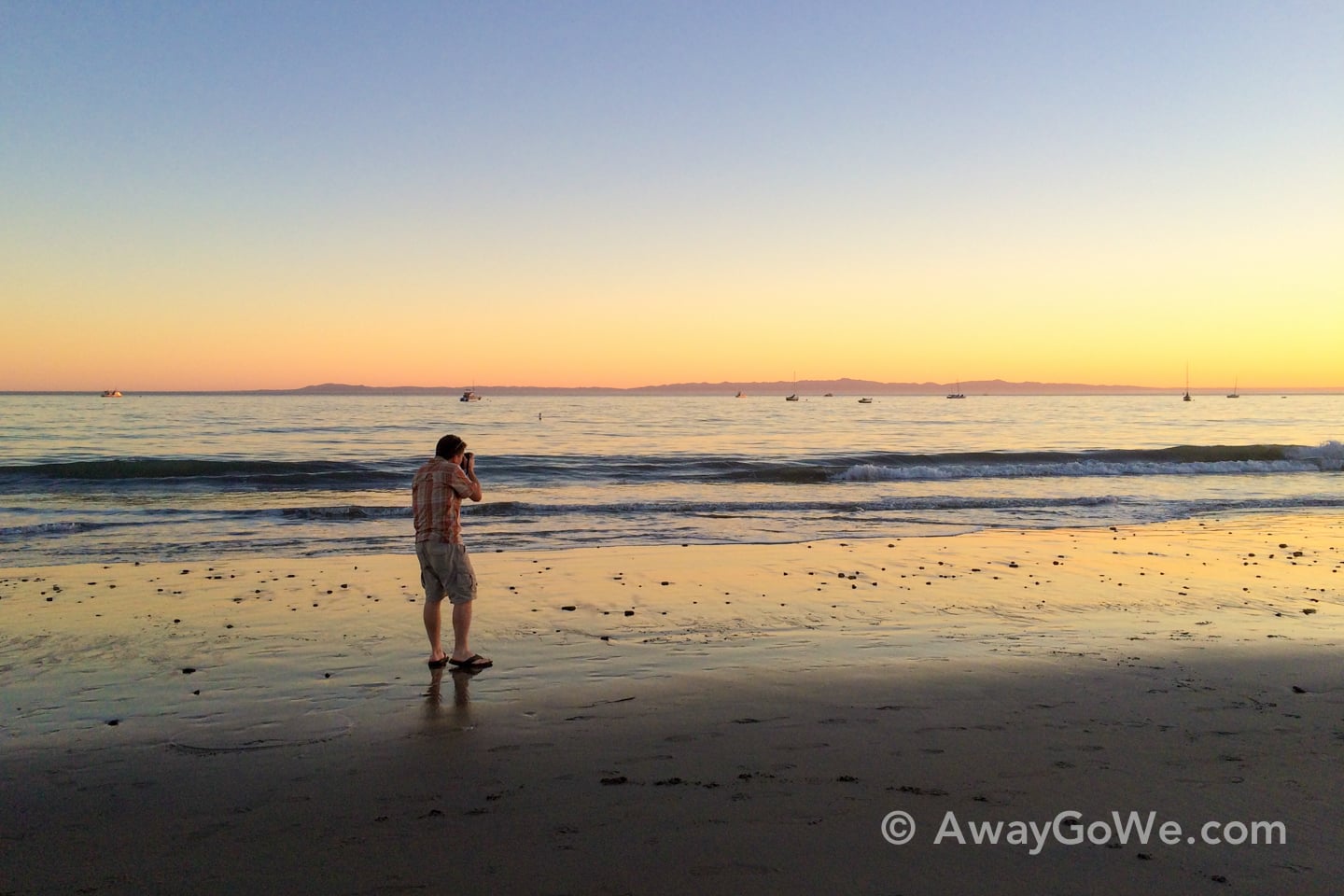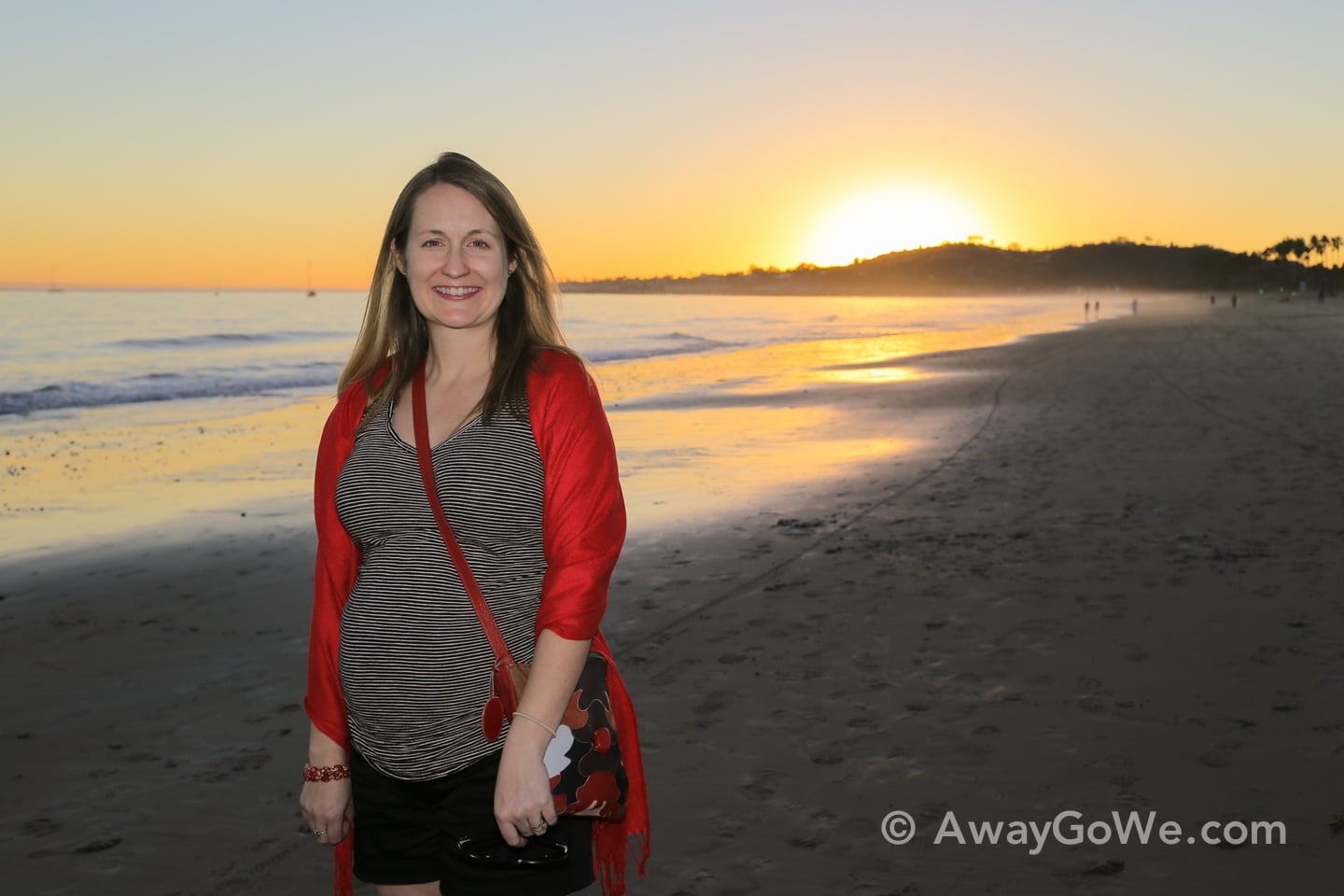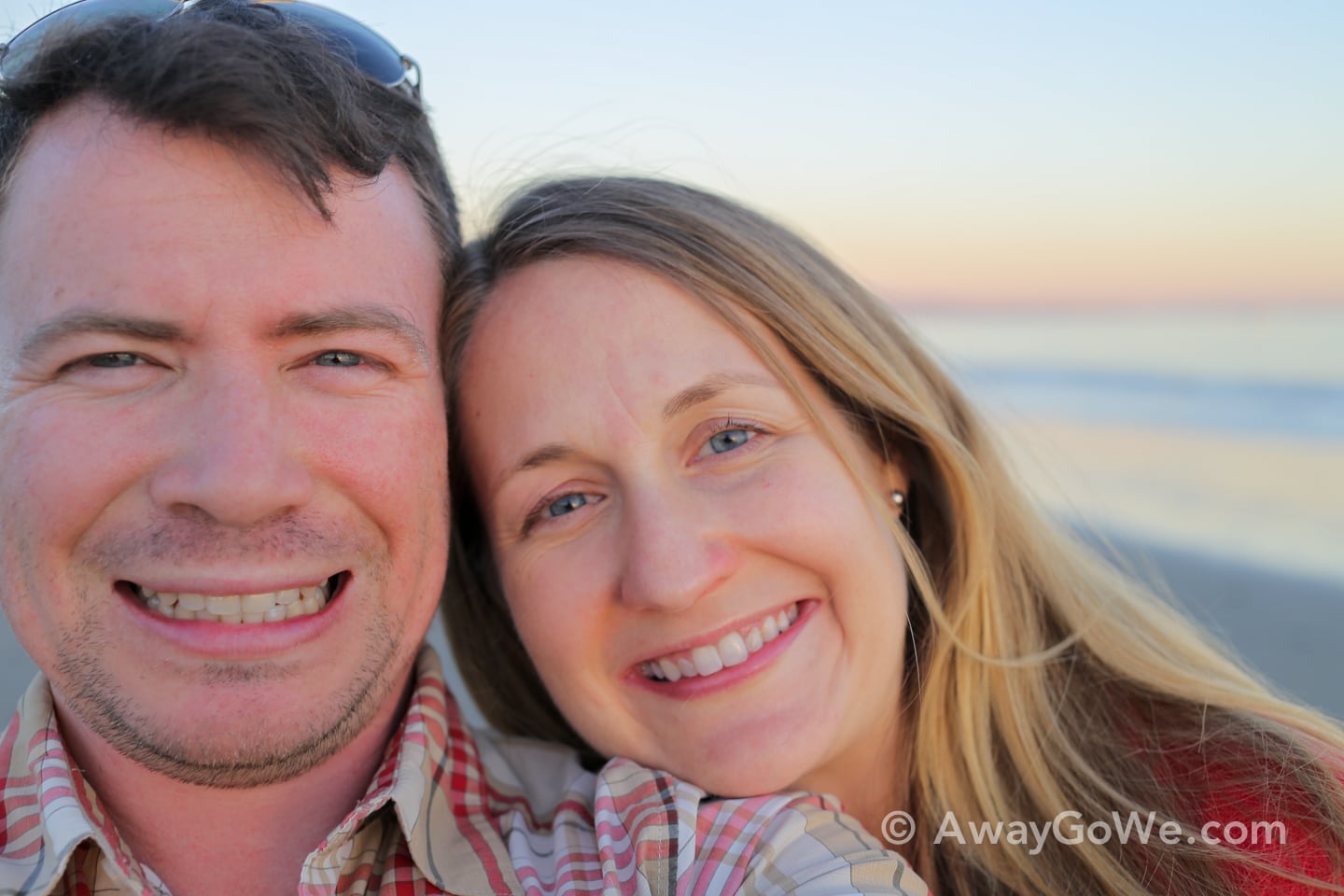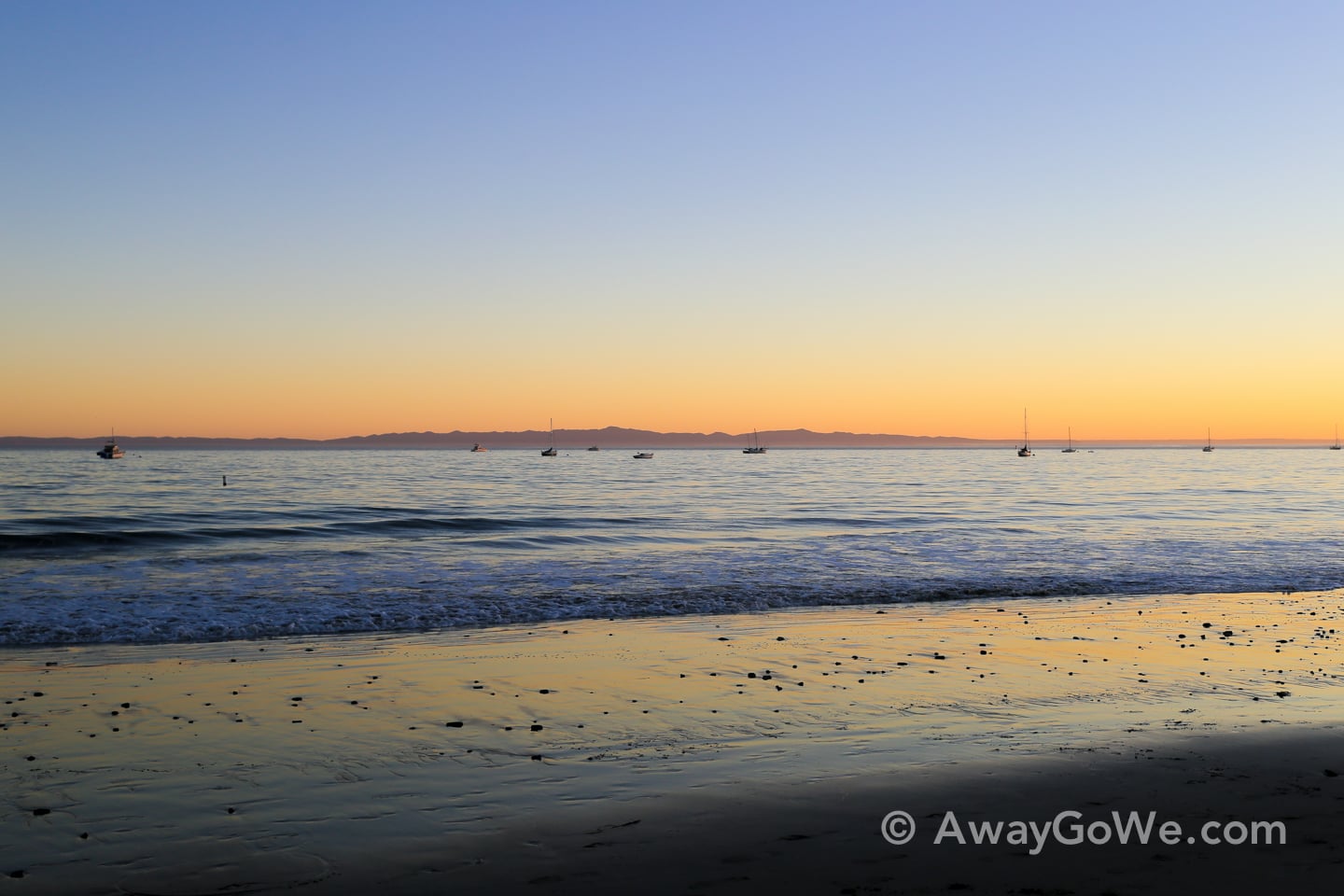 There are few places in California, or even the rest of the country, that can rival Santa Barbara's Riviera-esque beauty, and our most recent visit only reinforced that notion. Blue surf, sailboat masts and palm trees swaying, a sea of red-tile-topped white stucco buildings against green rolling hills. And the weather — oh the weather. Strolling the beach on an evening like this in Santa Barbara makes it hard to want to be anywhere else, doing anything else.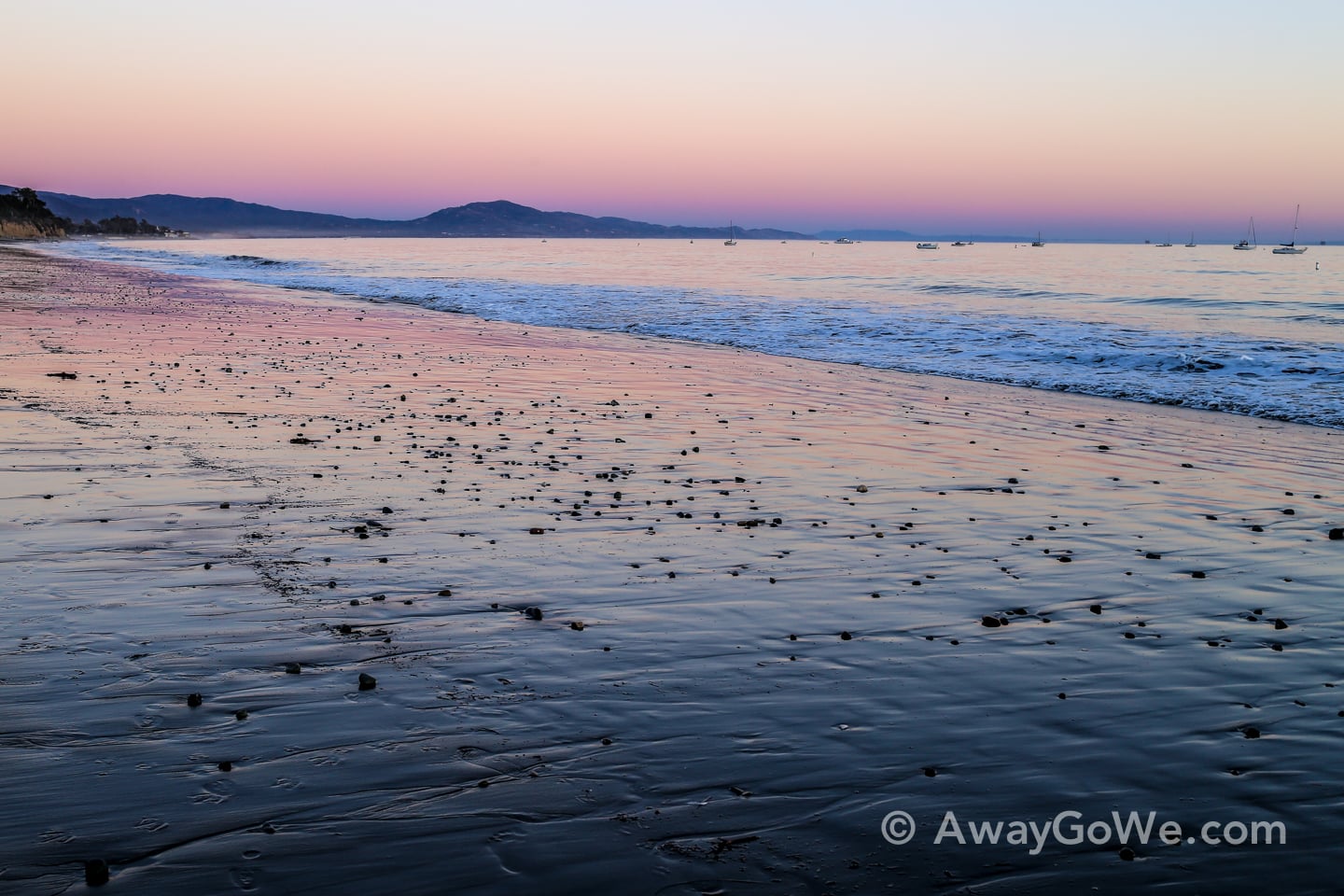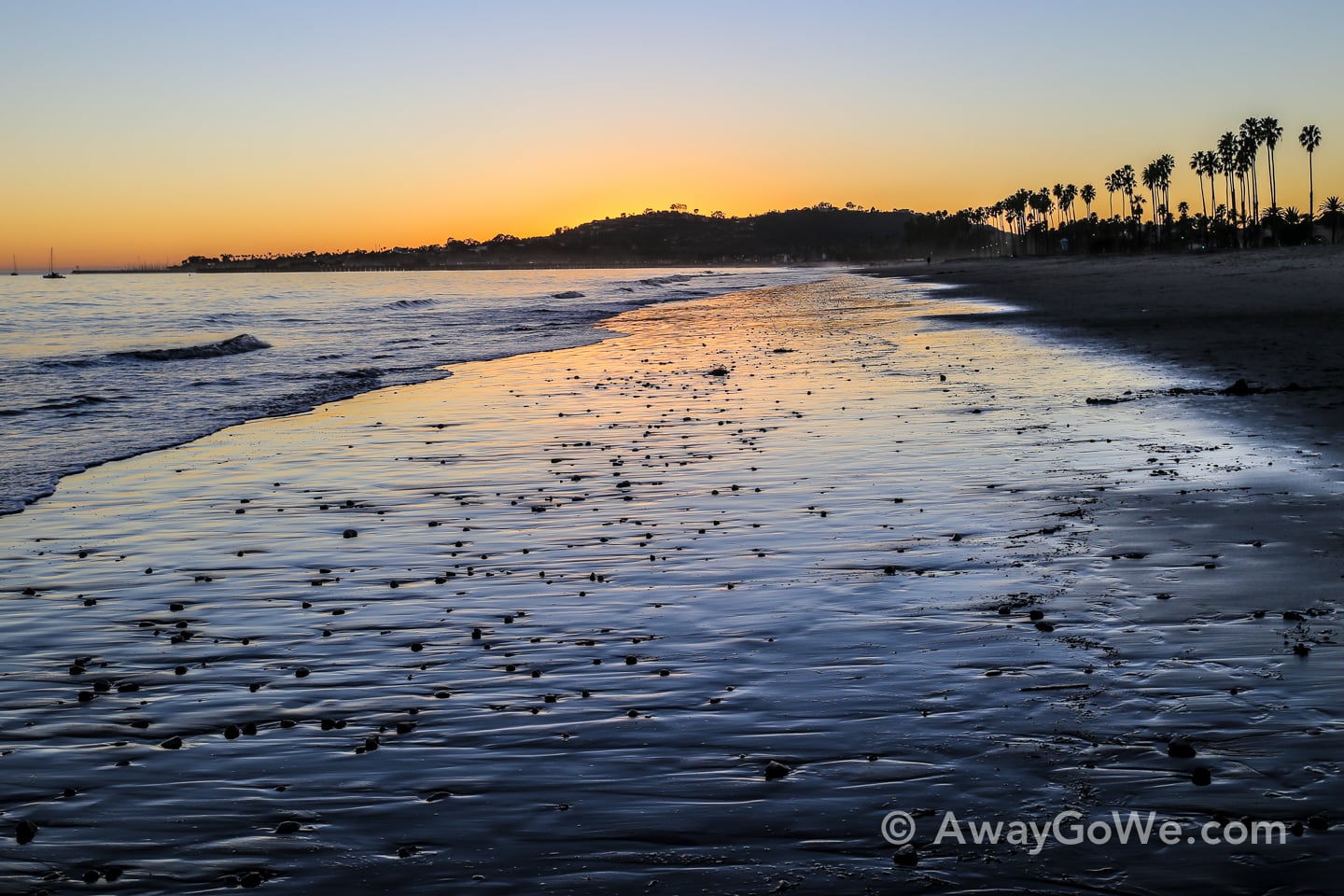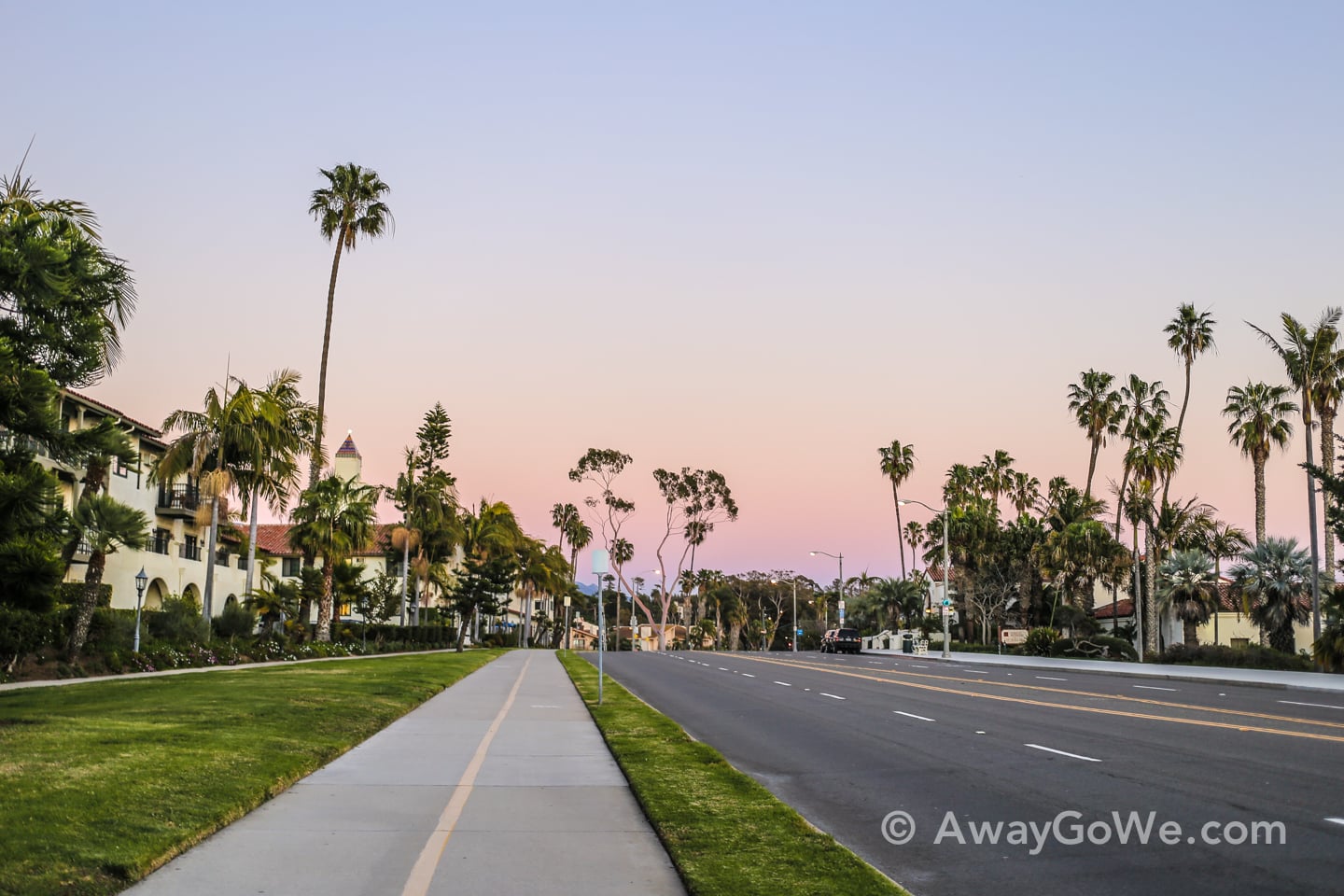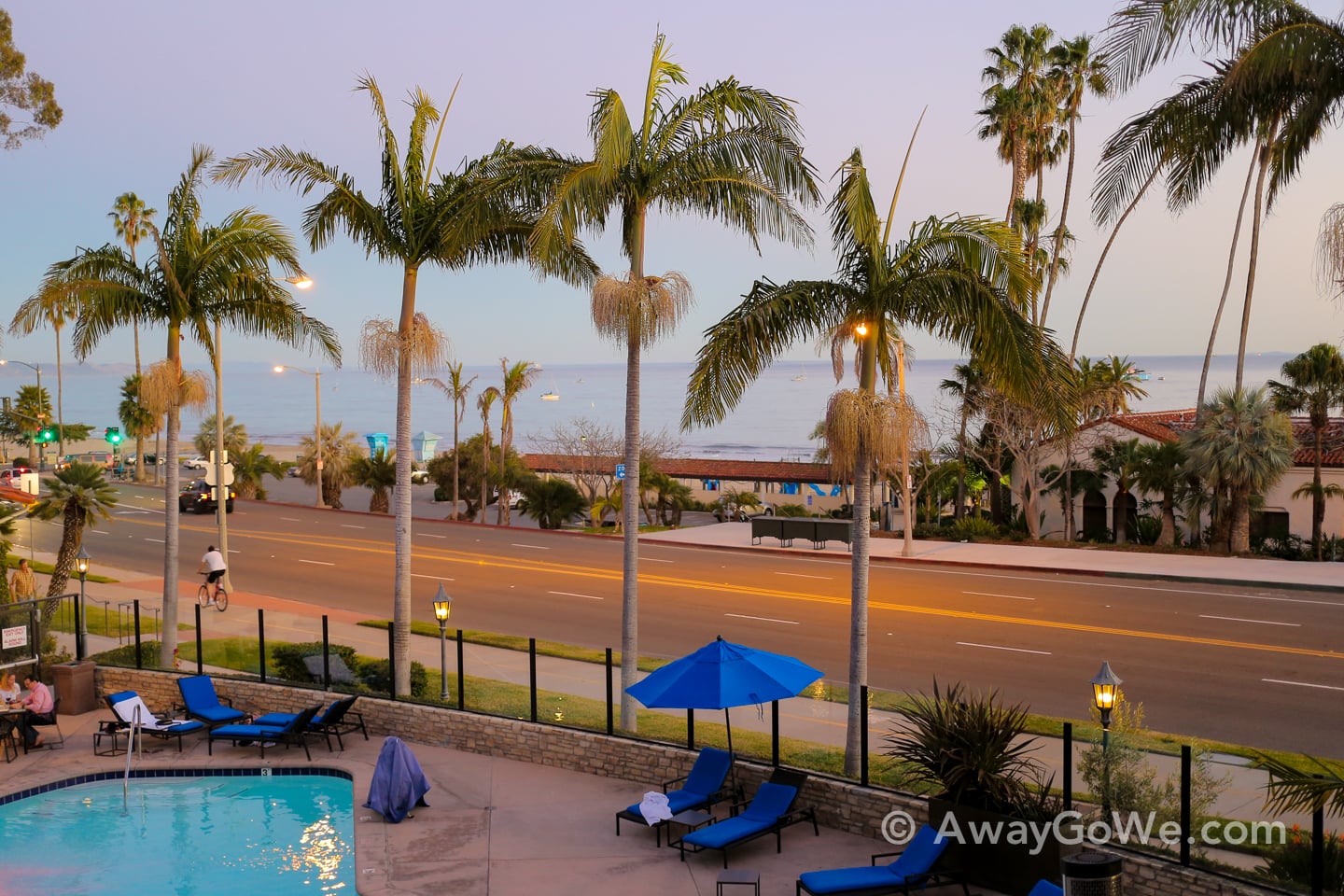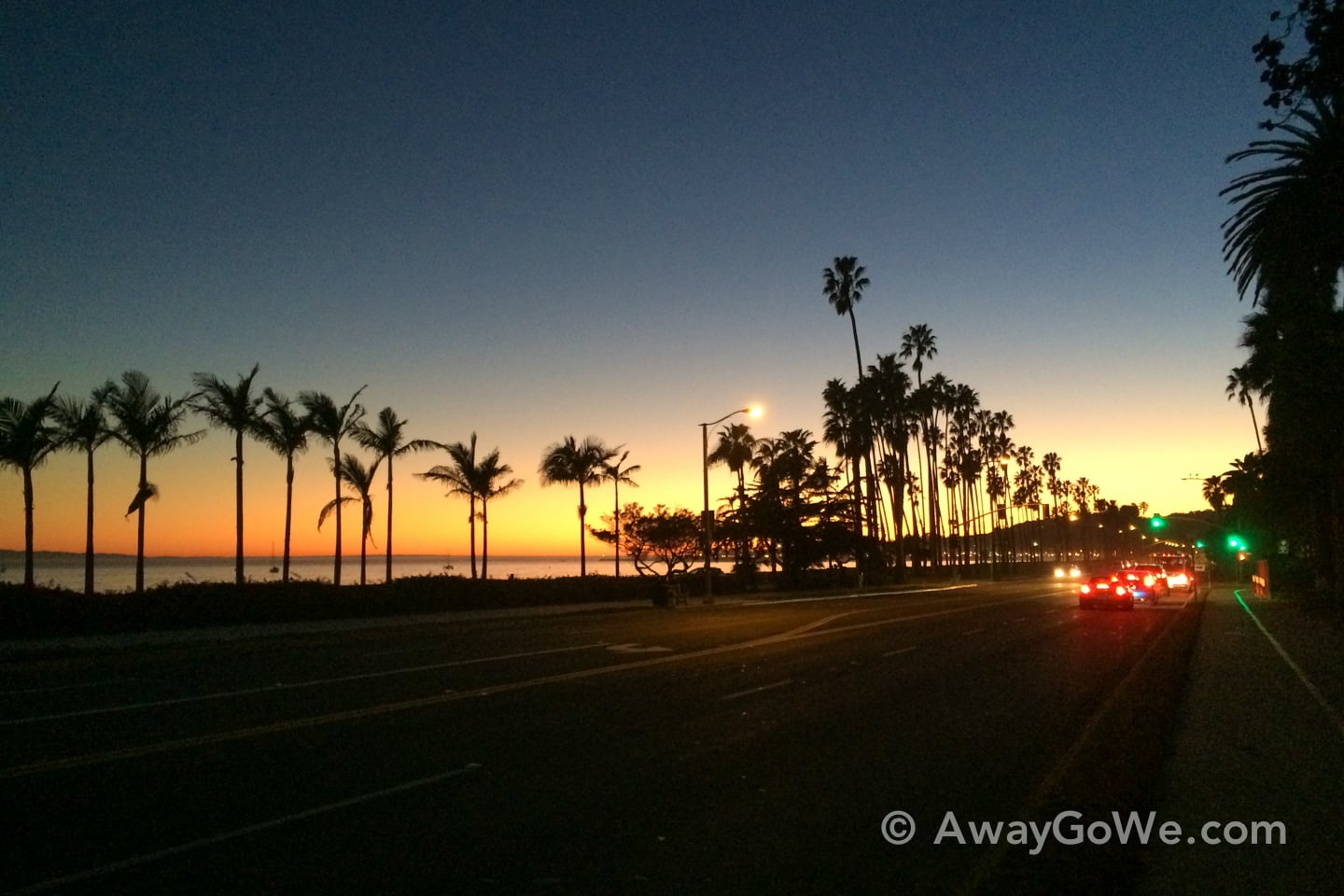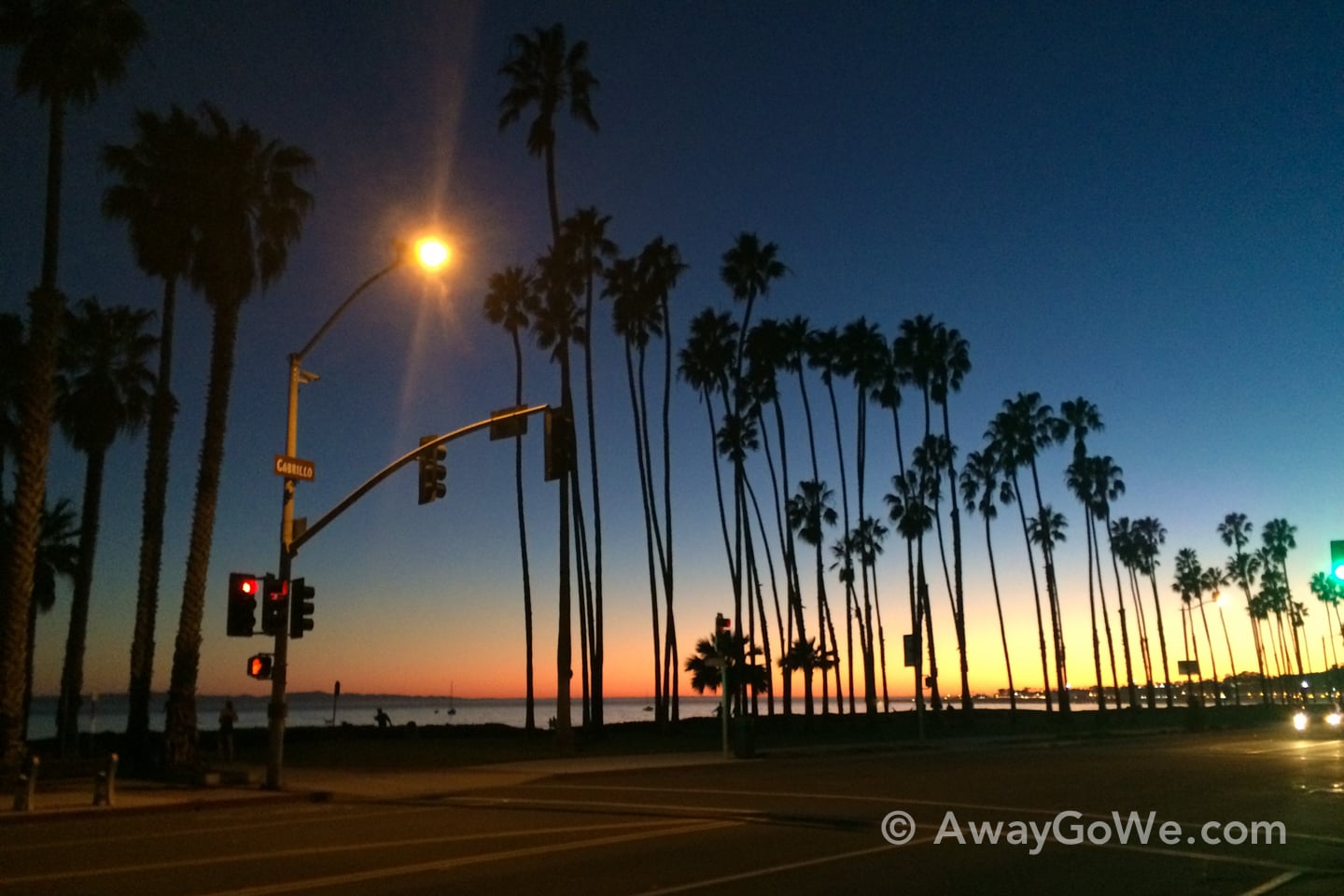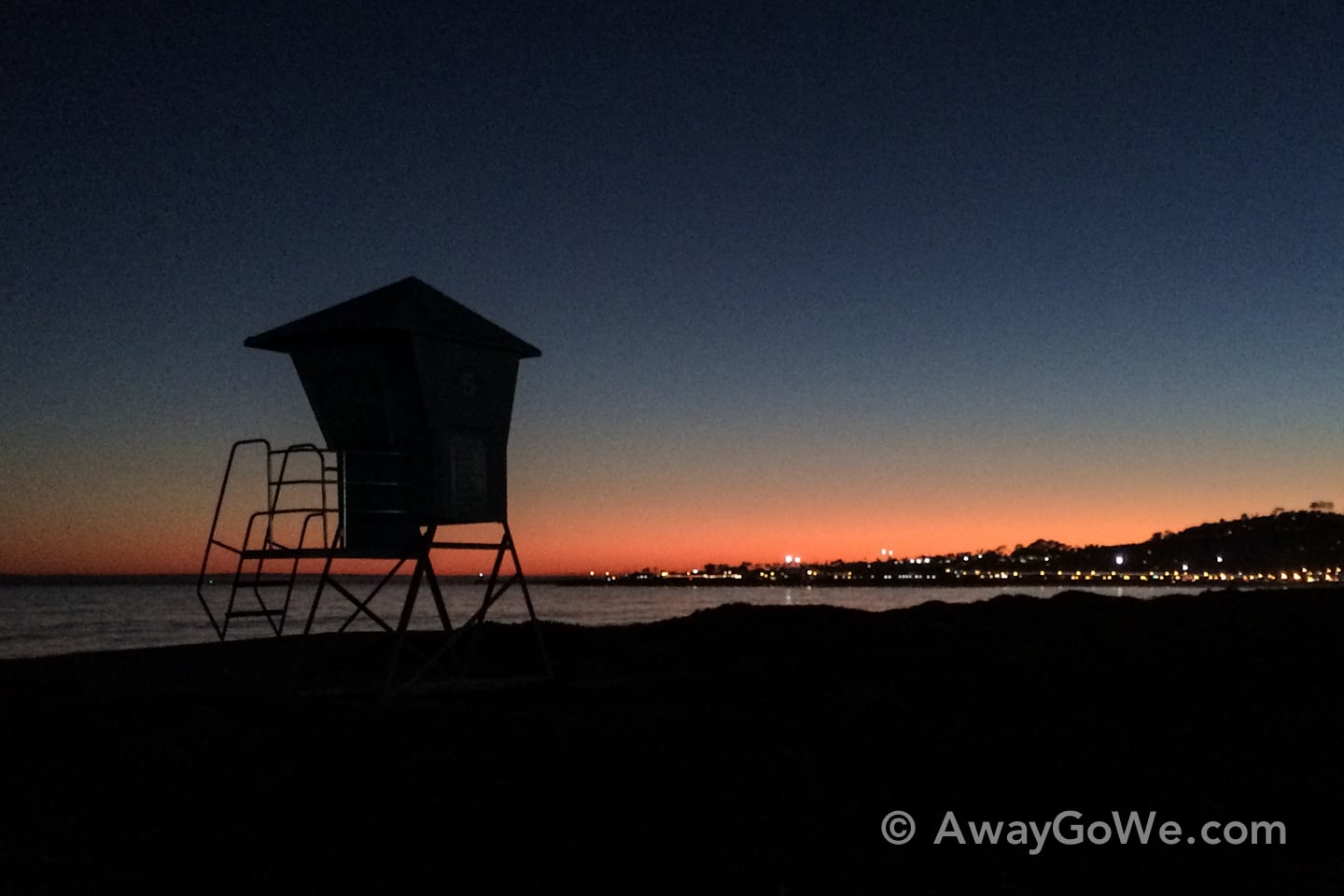 But the evening didn't end there, of course!
After sunset, Lori and I walked down to SB's venerable Stearns Wharf (which, incidentally is a much longer walk than we had thought…especially on the way back!). We grabbed some happy hour drinks at Longboards Grill (mocktail for Lori, of course), which offered a lovely view of the harbor, then walked up State Street (which appears to be undergoing a complete overhaul at the moment) and ate where I suspect most people eat when in Santa Barbara: Himalayan Kitchen! (let's just say we were ready for a little break from seafood and street tacos — but don't worry, the next day we were back on the wagon!)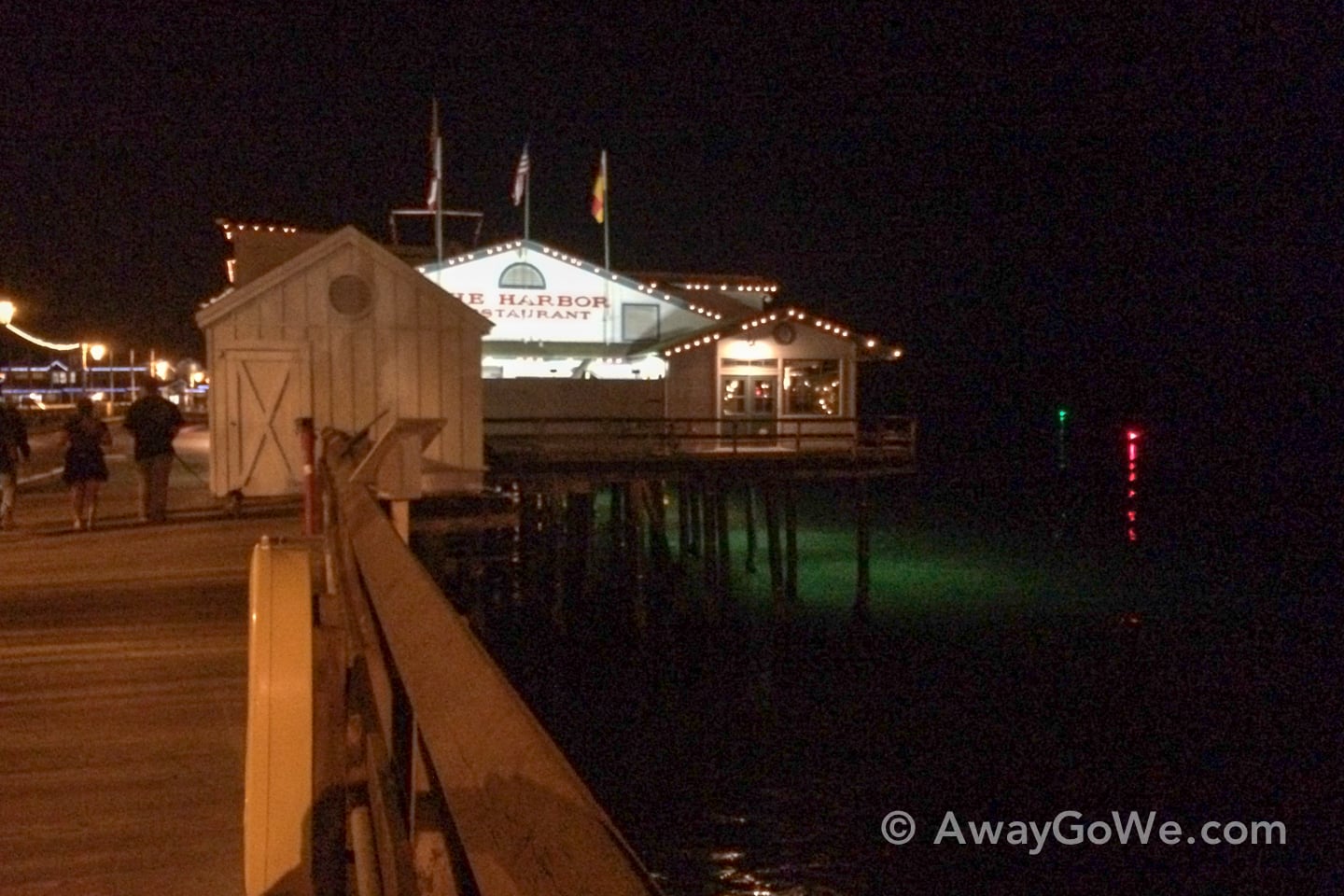 Pin It For Later!