We get a lot of questions from folks about UNESCO World Heritage Sites, as they tend to feature prominently on AwayGoWe.com. Lori and I are both avid fans of, not only the places that tend to receive the UNESCO designation and status, but also the UNESCO institution, itself. Much of the information here was adapted from whc.unesco.org.
But what is UNESCO?
Well, firstly, it's a UN agency, which may tell you a bit about the structure, history, and membership of the organization, if you're familiar with the United Nations.
More specifically, UNESCO is the United Nations Educational, Scientific and Cultural Organization.
UNESCO came into being in 1946 with the aim of contributing "to the building of peace, the eradication of poverty, sustainable development and intercultural dialogue through education, the sciences, culture, communication and information."
In response to the peril in which many of the world's great cultural and natural heritage sights found themselves in the mid-20th century, largely due to rapid industrialization and population growth, the Johnson administration called for a World Heritage Trust conference to examine how to preserve and conserve such areas for future generations.
Such efforts largely contributed to the formation of the World Heritage Program which was founded by UNESCO's adoption of the Convention concerning the Protection of the World Cultural and Natural Heritage on November 16, 1972.
As of 2017, the convention has been ratified by 193 nations, with 1,007 UNESCO World Heritage-inscribed sites across the globe (check out the full list here).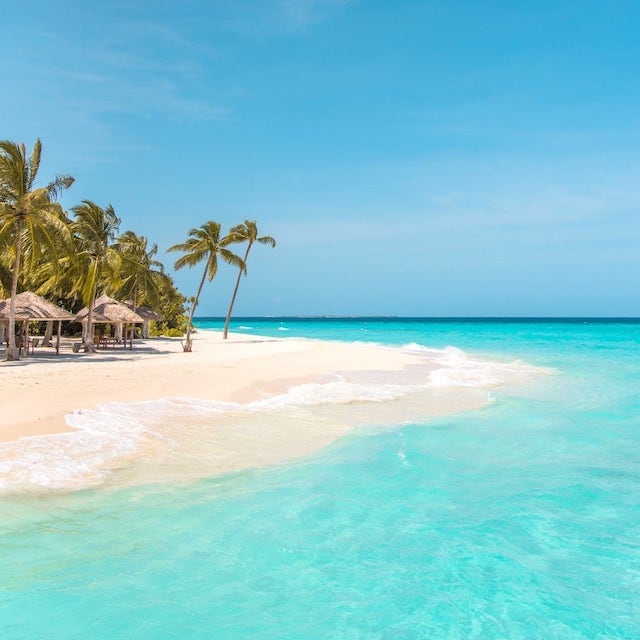 Subscribe to AwayGoWe!
Get our latest articles in your inbox, plus subscriber-only travel tips, special promotions, and more!
Of the sites, 832 are cultural, 206 are natural, and 35 are mixed.
By country, Italy boasts the most World Heritage Sites (53), followed by China (52), Spain (46), France (43), Germany (41), India (35) and Mexico (34).
Undoubtedly, you've heard of many UNESCO Sites, such as India's Taj Mahal, Greece's Acropolis, Ecuador's Galapagos Islands, Australia's Great Barrier Reef, Peru's Machu Picchu, Egypt's Pyramids of Giza, Tanzania's Serengeti National Park, Italy's Venice, and the U.S.'s Yellowstone National Park, to name a few.
To be considered for UNESCO status, the site must meet at least one of ten criteria. UNESCO-designated sites receive special protections under international law such as the Geneva Convention in times of war. Additionally, such sites receive funding for conservation from the World Heritage Fund.
Lori and I find that UNESCO World Heritage Sites are among the most fascinating and worthwhile places to visit and, as such, we try to make a special effort to visit such sites, whether they be natural or manmade, standalone sites or entire cities.
Below is our ongoing list of the World Heritage Sites we've visited during our travels over the years, with links to relevant posts we've written about each site.
UNESCO World Heritage Sites Visited
| YEAR | COUNTRY | UNESCO SITE | WHO? |
| --- | --- | --- | --- |
| 2020, 2012 | Cambodia | Angkor | David/Lori (+Noe/Riley 2020) |
| 2019 | Malaysia | Georgetown | David/ Lori/ Noe/ Riley |
| 2018, 2017, 2016, 2012 | Laos | Town of Luang Prabang | David/Lori (+Noe 2016-18) |
| 2017 | Thailand | Historic City of Ayutthaya | David/Lori/Noe |
| 2016 | Laos | Plain of Jars (desig. 2019) | David/Lori/Noe |
| 2016 | Belgium | Historic Centre of Brugge | David/Lori/Noe |
| 2014 | Kenya | Kenya Lake System in the Great Rift Valley | David/Lori |
| 2014 | Tanzania | Stone Town Zanzibar | David/Lori |
| 2014 | Mozambique | Island of Mozambique (Ilha de Mocambique) | David/Lori |
| 2014, 2005 | Lesotho/S.Africa | Maloti-Drakensberg Park | David (+Lori 2014) |
| 2014 | South Africa | Cape Floral Region Protected Area | David/Lori |
| 2014 | Turkey | Historic Areas of Istanbul | David/Lori |
| 2014 | Mexico | Pre-Hispanic City of Chichen-Itza | David/Lori |
| 2014, 2013 | Belize | Belize Barrier Reef Reserve System | David/Lori |
| 2013 | Netherlands | Singelgracht Canal System, Amsterdam | David |
| 2012 | Vietnam | Ha Long Bay | David/Lori |
| 2012 | Vietnam | Hoi An Ancient Town | David/Lori |
| 2012 | India | Mountain Railways of India | David/Lori |
| 2012 | India | Taj Mahal | David/Lori |
| 2012 | India | Agra Fort | David/Lori |
| 2012 | India | Fatehpur Sikri | David/Lori |
| 2012 | India | Red Fort Complex | David/Lori |
| 2012 | India | Qutb Minar and its Monuments, Delhi | David/Lori |
| 2012 | India | Hill Forts of Rajasthan | David/Lori |
| 2012 | India | Chhatrapati Shivaji (Victoria) Terminus | David/Lori |
| 2012 | India | Group of Monuments at Mahabalipuram | David/Lori |
| 2012 | China | Classical Gardens of Suzhou | David/Lori |
| 2012 | China | The Great Wall | David/Lori |
| 2012 | China | Imperial Palaces of the Ming & Qing Dynasties, Beijing | David/Lori |
| 2012 | China | Mount Taishan | David/Lori |
| 2012 | China | Ancient City of Ping Yao | David/Lori |
| 2012 | China | Mausoleum of the First Qin Emperor (Terracotta Warriors) | David/Lori |
| 2012 | China | Old Town of Lijiang | David/Lori |
| 2012 | China | Three Parallel Rivers of Yunnan Protected Areas | David/Lori |
| 2012 | South Africa | Fossil Hominid Sites | David |
| 2011 | Kenya | Lamu Old Town | David |
| 2011 | USA | La Fortaleza San Juan National Historic Site, Puerto Rico | David/Lori |
| 2010, 2004 | USA | Independence Hall, Philadelphia | David/Lori |
| 2010 | Dominican Rep. | Colonial City of Santo Domingo | David/Lori |
| 2010 | USA | Monticello and the U. of Virginia, Charlottesville | David/Lori |
| 2010 | Ecuador | Historic Center of Santa Ana de los Rios de Cuenca | David/Lori |
| 2010 | Ecuador | City of Quito | David/Lori |
| 2010 | Ecuador/Peru | Andean Road System | David/Lori |
| 2010 | Peru | City of Cuzco | David/Lori |
| 2010 | Peru | Historic Sanctuary of Machu Picchu | David/Lori |
| 2010 | Peru | Historic Center of the City of Arequipa | David/Lori |
| 2010 | Peru | Historic Center of Lima | David/Lori |
| 2009 | Honduras | Maya Site of Copan | Lori |
| 2009 | Mexico | Pre-Hispanic City of Teotihuacan | Lori |
| 2009 | Mexico | Historic Center of Mexico City | Lori |
| 2009 | Mexico | Historic Center of Oaxaca & Monte Alban Archaeological Site | Lori |
| 2009 | Mexico | Pre-Hispanic City and National Park of Palenque | Lori |
| 2009 | Mexico | Central University City Campus of UNAM | Lori |
| 2008 | USA | Mesa Verde National Park | Lori |
| 2008 | USA | Everglades National Park | Lori |
| 2008 | USA | Great Smoky Mountains National Park | Lori |
| 2006 | Mexico | Historic Town Guanajuato (and mines) | Lori |
| 2006 | Mexico | Historic Center of Zacatecas | Lori |
| 2006 | Mexico | Hospicio Cabanas, Guadalajara | Lori |
| 2006 | Mexico | San Miguel & Sanctuary of Jesus Nazareno de Atotonilco | Lori |
| 2003 | USA | Hawaii Volcanoes National Park | Lori |
| 2002 | Portugal | Cultural Landscape of Sintra | Lori |
| 2002 | Spain | Alhambra, Generalife and Albayzin, Granada | Lori |
| 2002 | Spain | Historic Center of Cordoba | Lori |
| 2002 | Spain | Monastery & Site of the Escurial, Madrid | Lori |
| 2002 | Spain | Works of Antoni Gaudi | Lori |
| 2002 | Spain | Old Town of Segovia and its Aqueduct | Lori |
| 2002 | Spain | Historic City of Toledo | Lori |
| 2002 | Spain | Cathedral, Alcazar and Archivo de Indias in Seville | Lori |
| 2002 | Spain | Archaeological Ensemble of Merida | Lori |
| 2000 | USA | Statue of Liberty | David |
| 2000 | United Kingdom | Frontiers of the Roman Empire | David |
| 2000 | United Kingdom | Old and New Towns of Edinburgh | David |
| 2000 | United Kingdom | Liverpool Maritime Mercantile City | David |
| 2000 | Austria | Historic Center of the City of Salzburg | David |
| 2000 | Italy | Venice and its Lagoon | David |
| 2000 | Italy | Historic Center of Florence | David |
| 2000 | Holy See/Italy | Historic Center of Rome | David |
| 2000 | Holy See | Vatican City | David |
| 2000 | Italy | Historic Center of Naples | David |
| 2000 | Greece | Acropolis, Athens | David |
| 1996 | USA | Waterton Glacier International Peace Park | Lori |
| Various | South Africa | Robben Island | David / Lori |
| Various | Guatemala | Antigua Guatemala | David & Lori |
| Various | Guatemala | Tikal National Park | David & Lori |
| Various | United Kingdom | Westminister Abbey | David / Lori |
| Various | United Kingdom | Tower of London | David / Lori |
| Various | USA | Yosemite National Park | Lori |
| Various | USA | Olympic National Park | David / Lori |
| Various | USA | Redwood National and State Parks | David / Lori |
| Various | USA | Grand Canyon National Park | David / Lori |
| Various | USA | Yellowstone National Park | Lori / David |
03 Dec 2019
15 Jul 2018