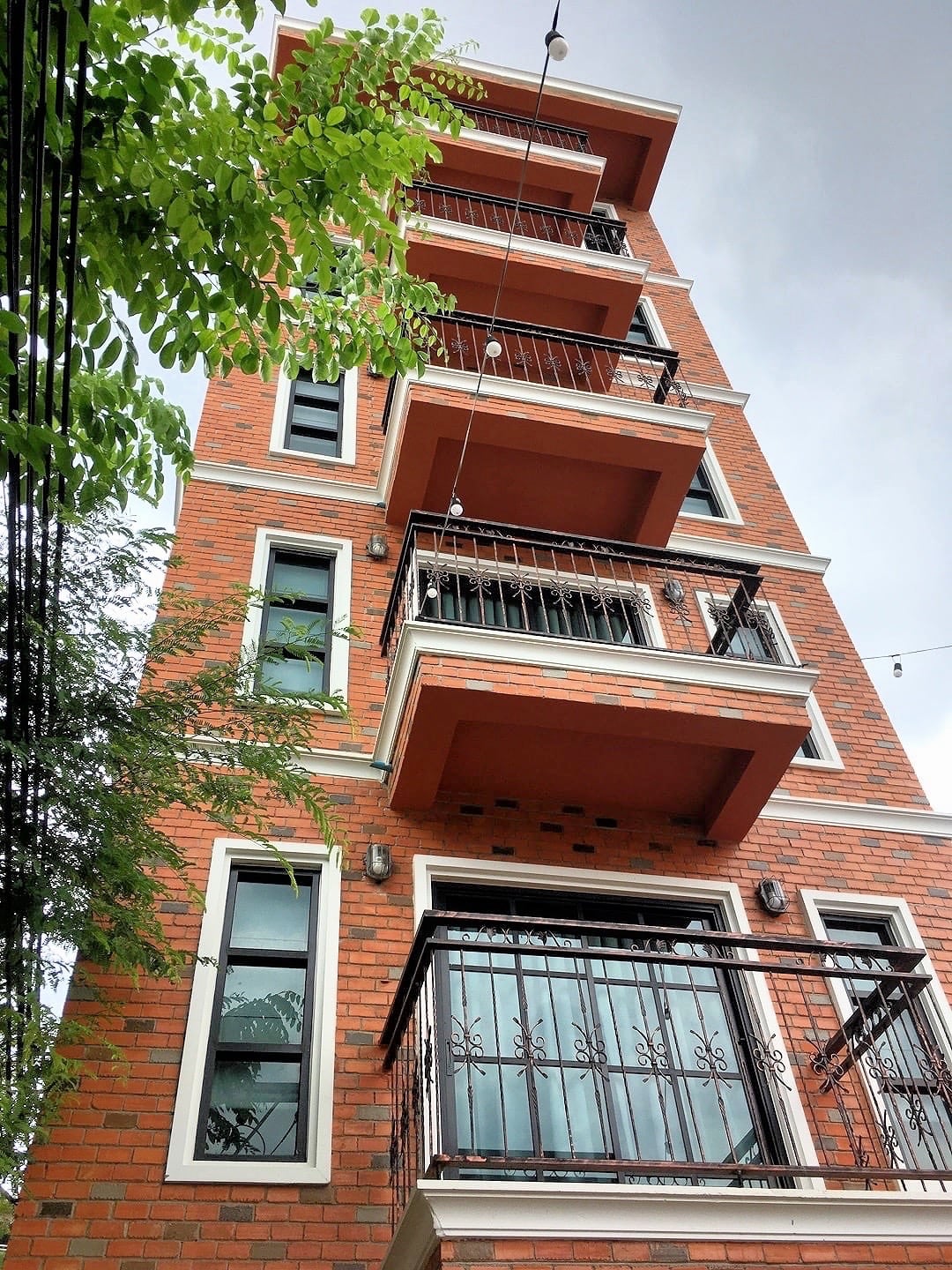 The Old Inn served us well over our two-night stay, certainly no complaints. Fortunately, by our last morning, we'd done enough exploring to find a handful of better breakfast options than the morning before—and one of them (Brick House) happened to be right across the street.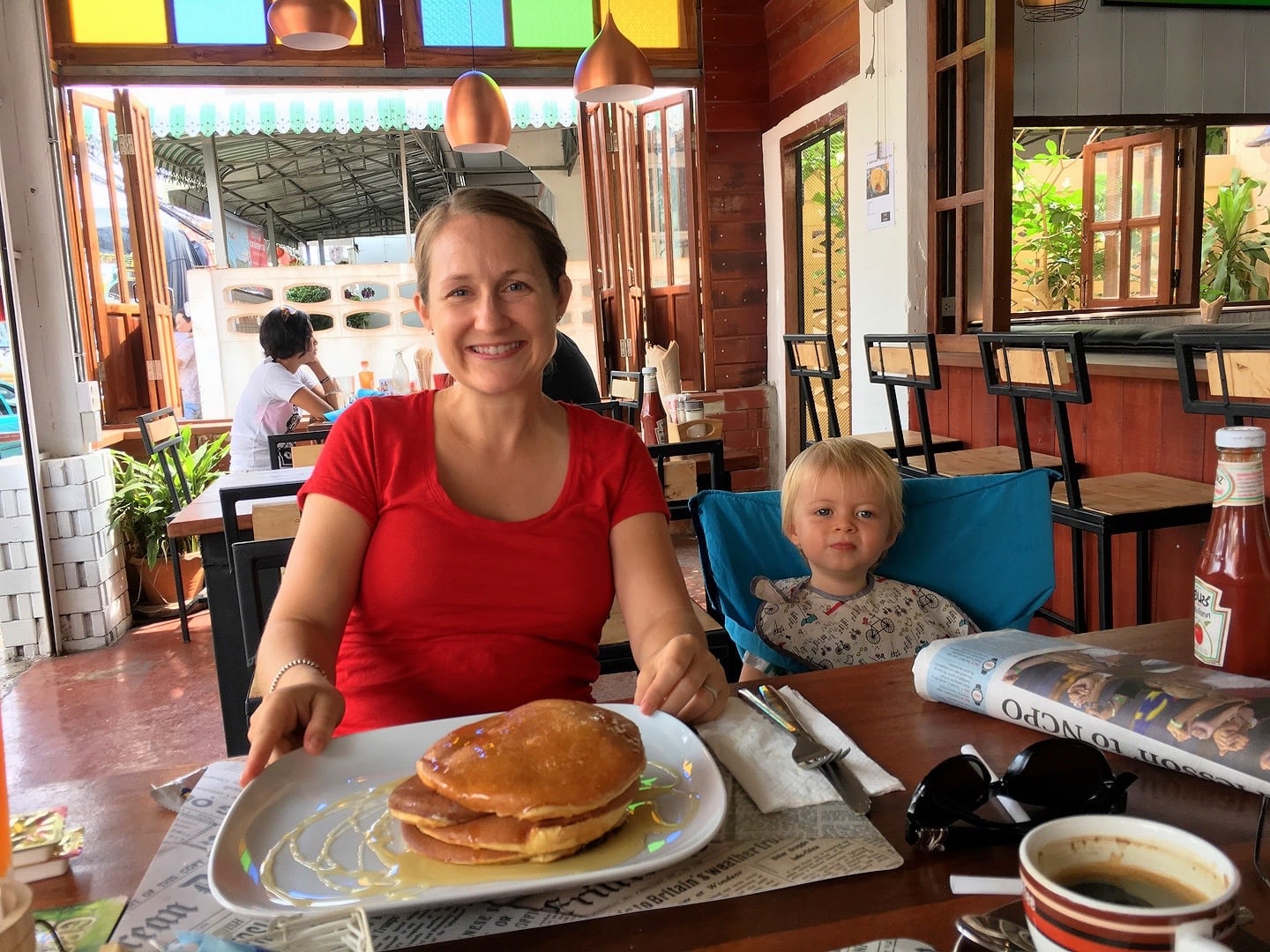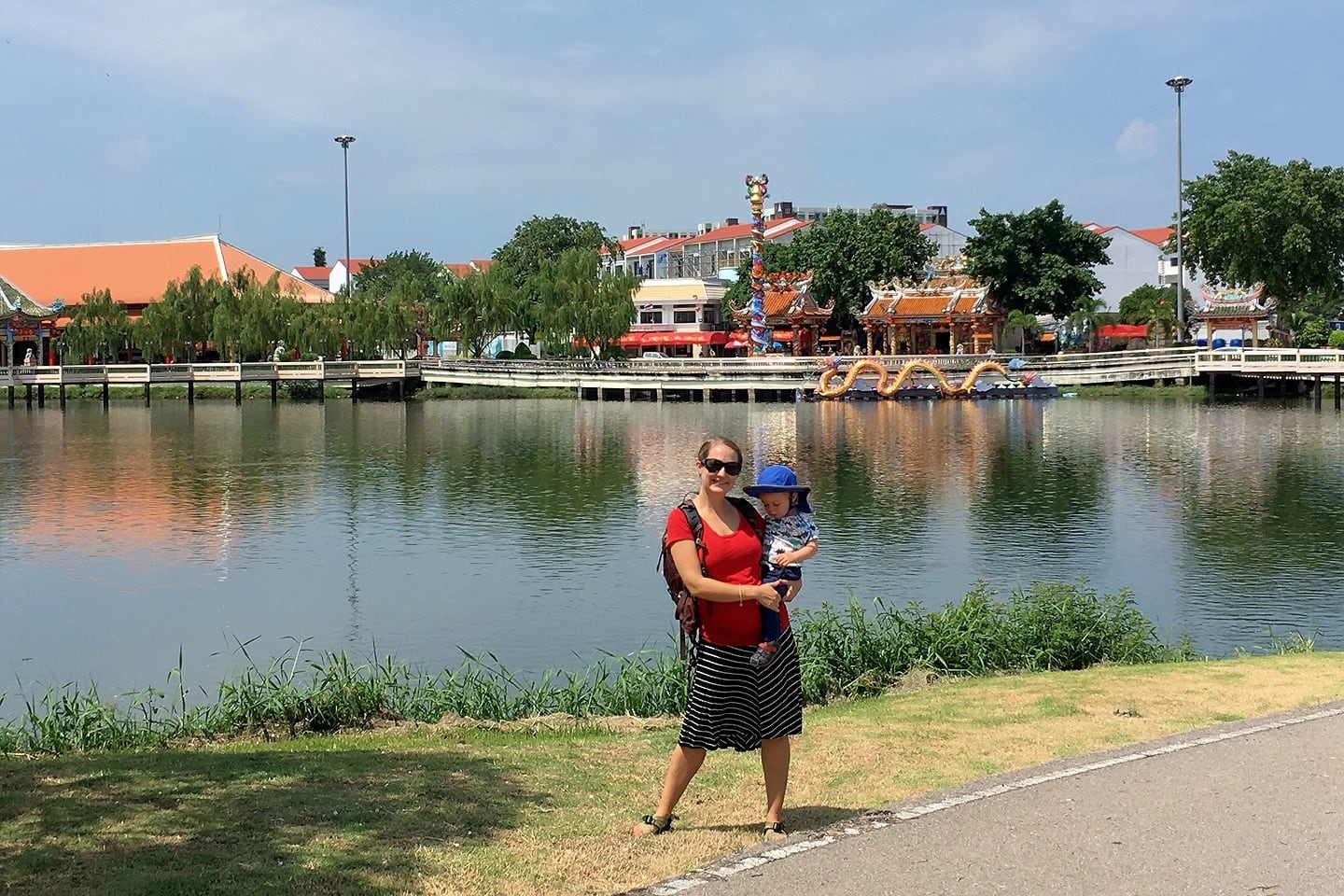 Nong Bua is a short walk from our guesthouse, but as we were making our way out of town (and it was already getting quite hot), we opted to drive instead.
The entire lake is encircled by Chalom Phrakiat Park, which has been completely refurbished in recent years.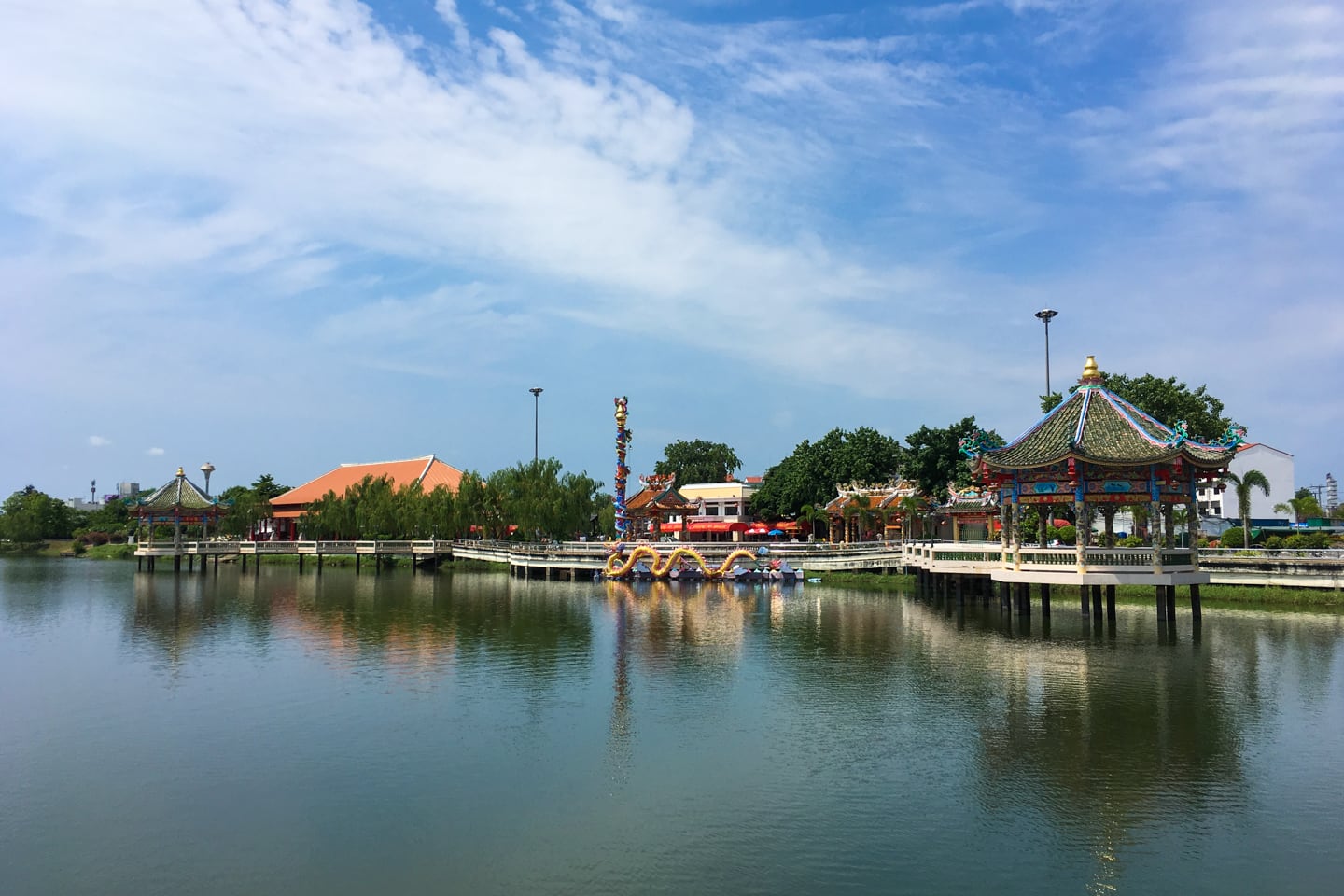 It's evident the Chinese have made their presence known on the south end of the lake, with the Chao Pu-Ya Chinese Shrine and a Thai-Chinese Cultural Center complex.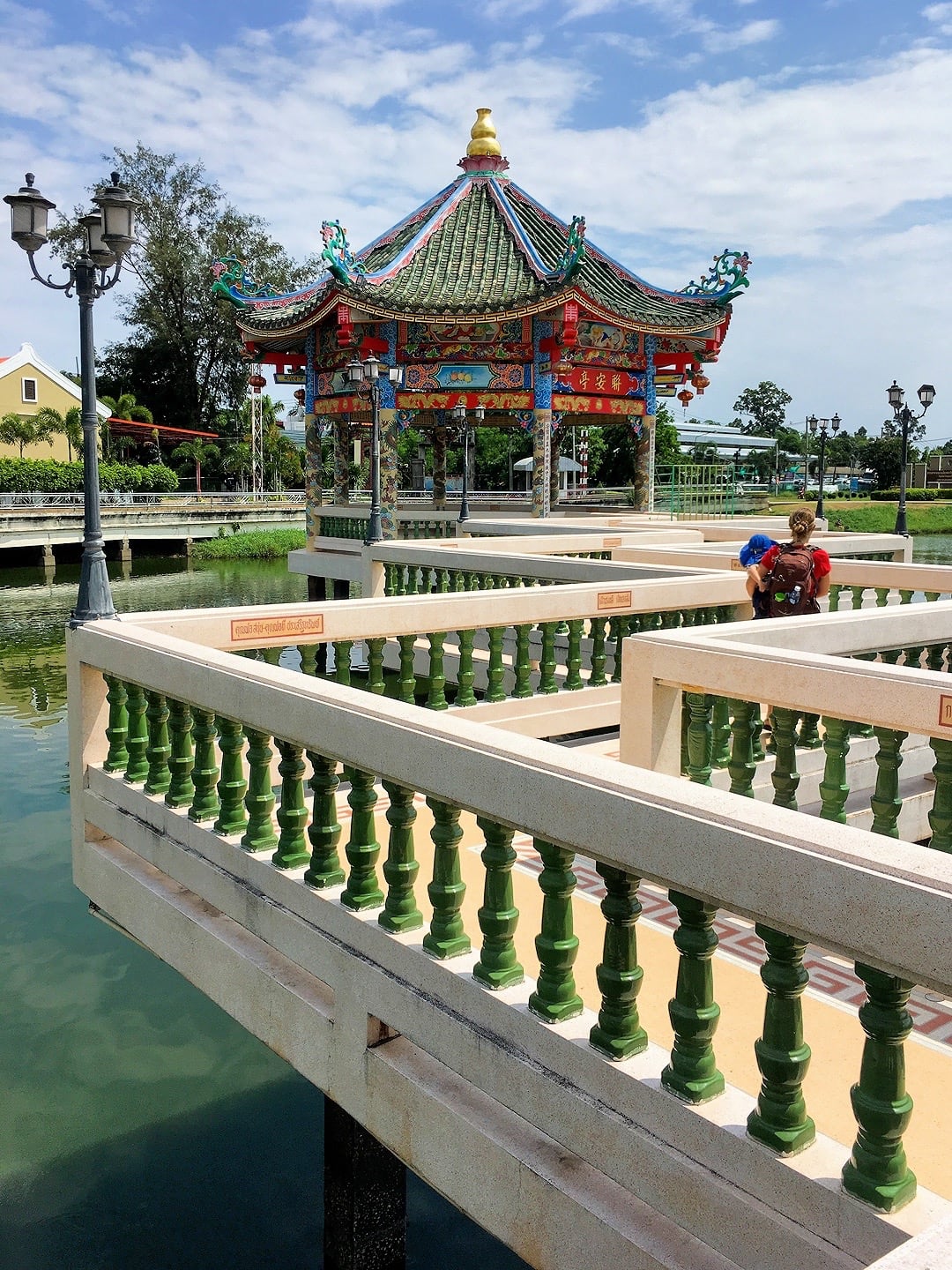 Pu means grandfather and Ya means grandmother in Chinese. Essentially, this shrine's main function is for the devout (predominately Chinese) to pay respect to the ancestors. In addition to the main shrine, Chao Pu-Ya also has a picturesque island pagoda connected by a zigzag bridge.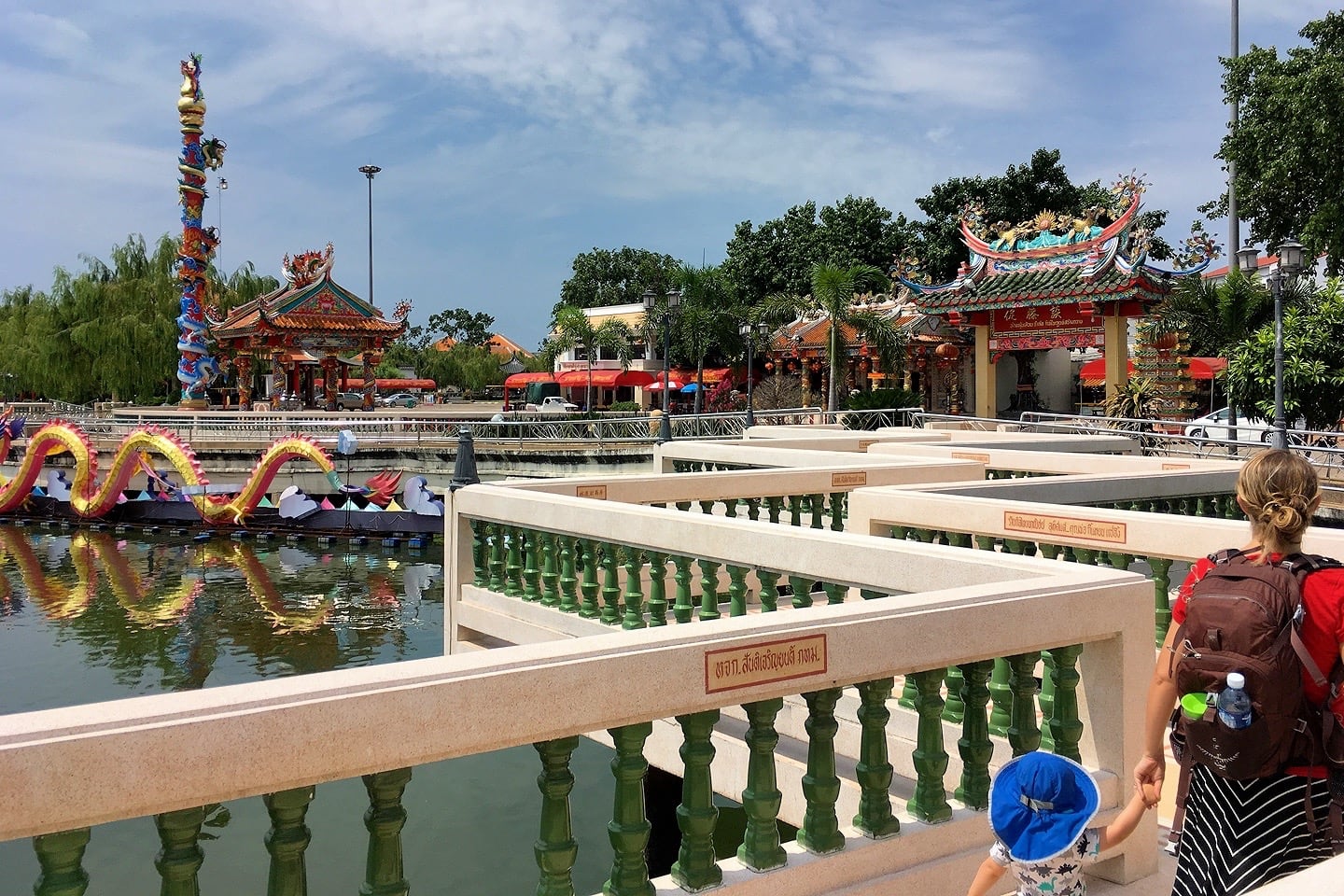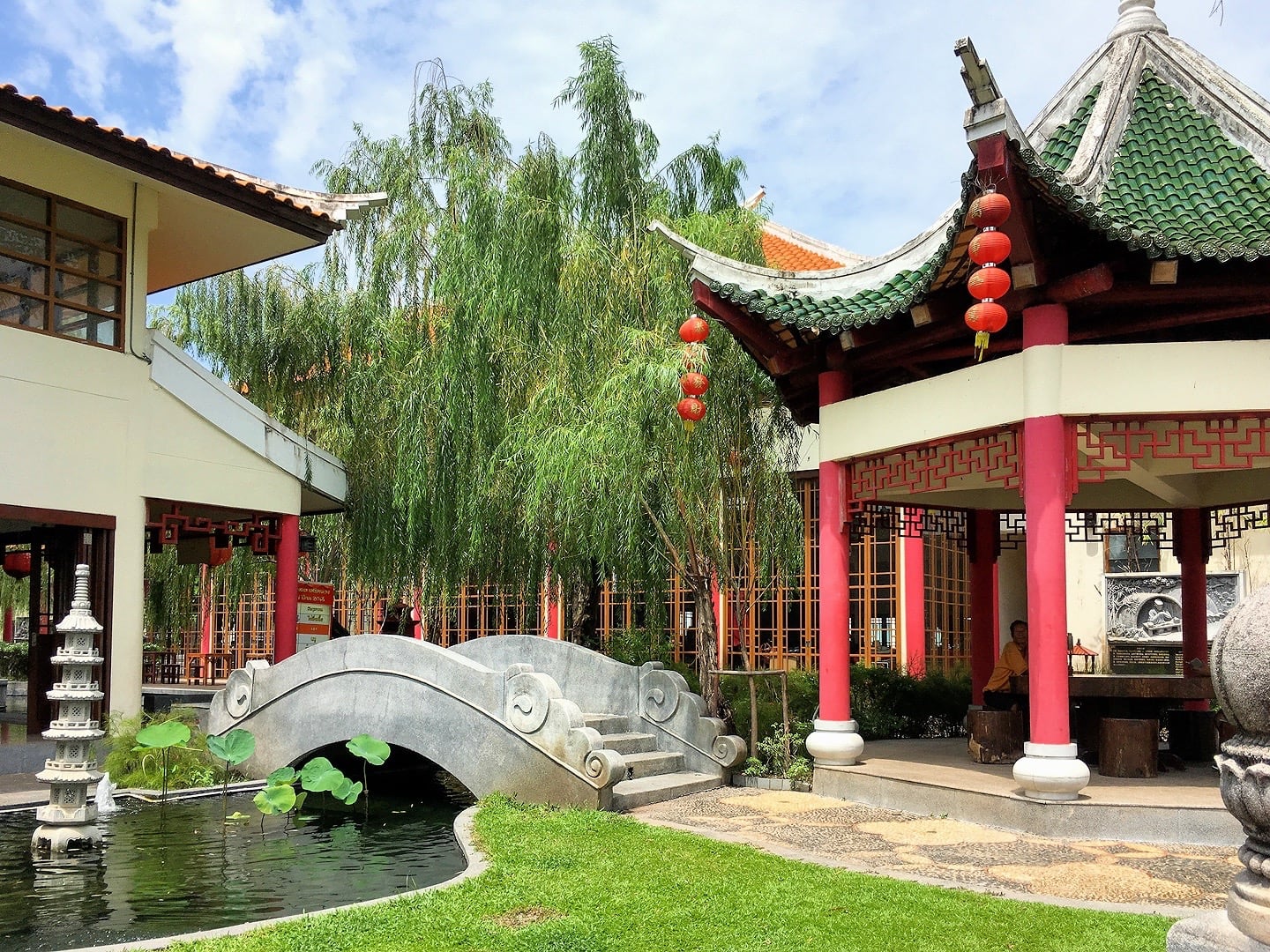 The shrine is nice, but the real attraction to this part of Udon Thani is the Thai-Chinese Cultural Center, a modern take on a classical Chinese garden, showcasing Chinese classical culture. More than anything we've seen in Laos, this complex brought back lots of great memories of exploring Suzhou's classical gardens in China, and regular visits to Portland's Lan-Su Chinese Garden.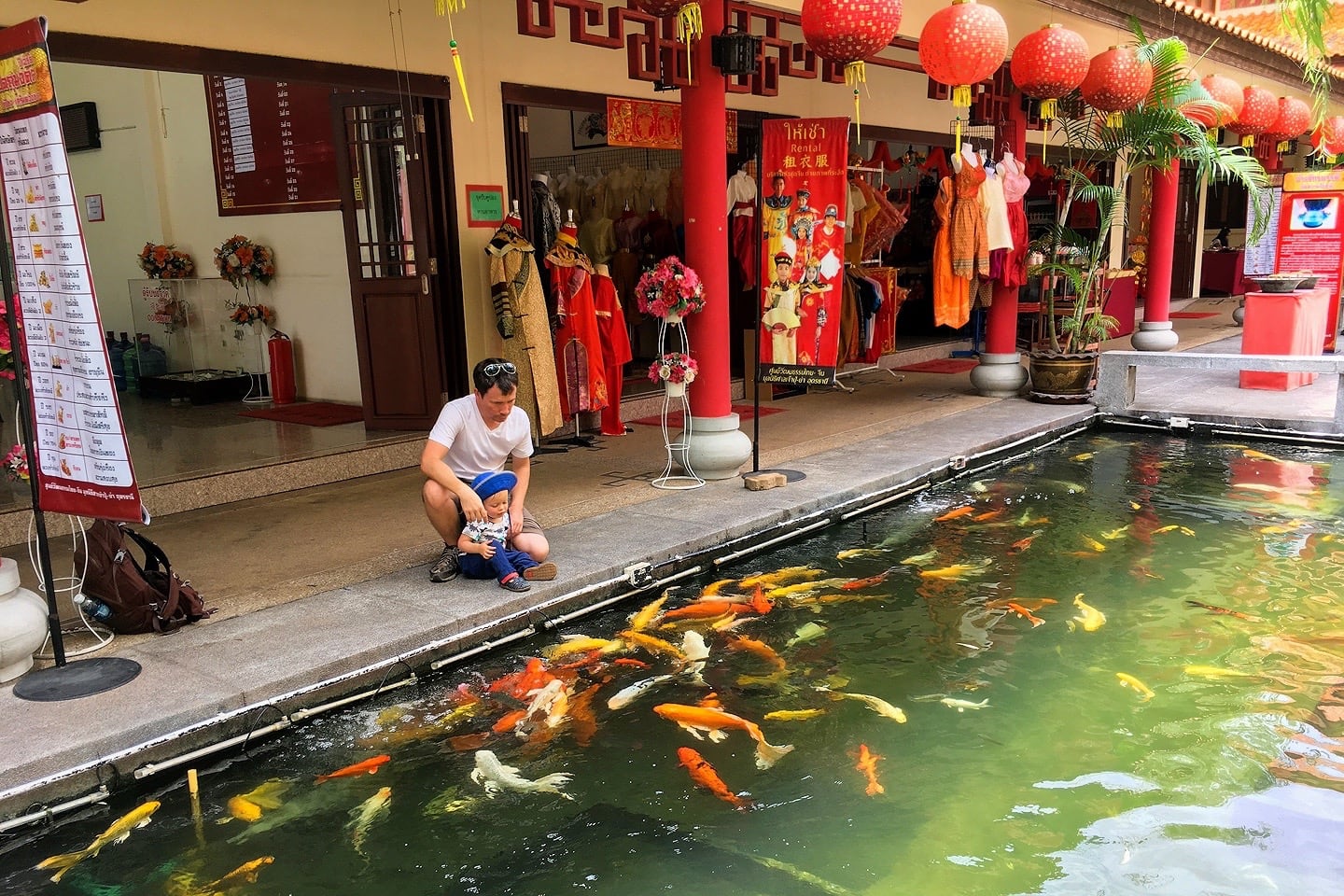 Noe's favorite part of the visit was the large and abundant koi fish that swam via a series of canals winding their way through the complex.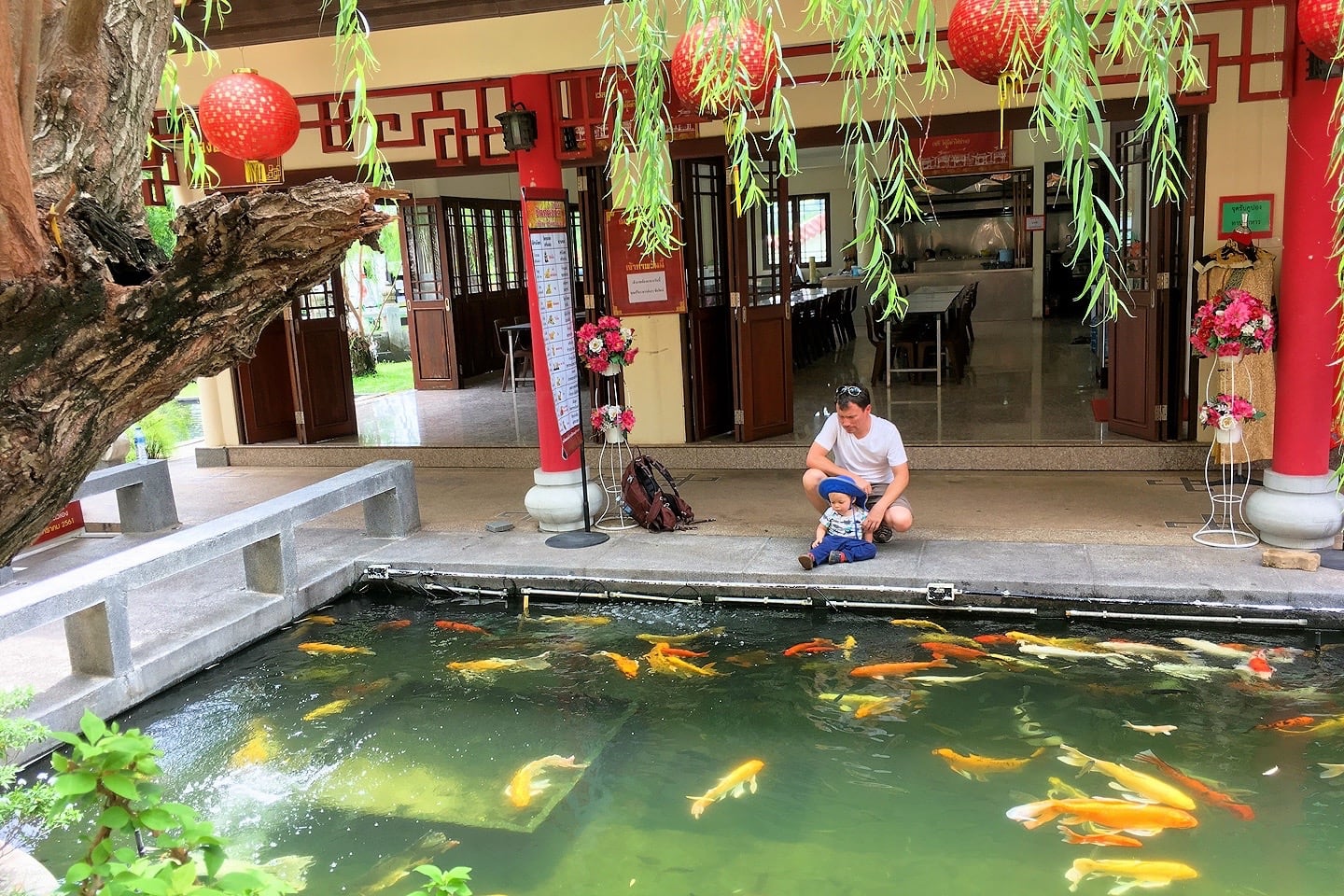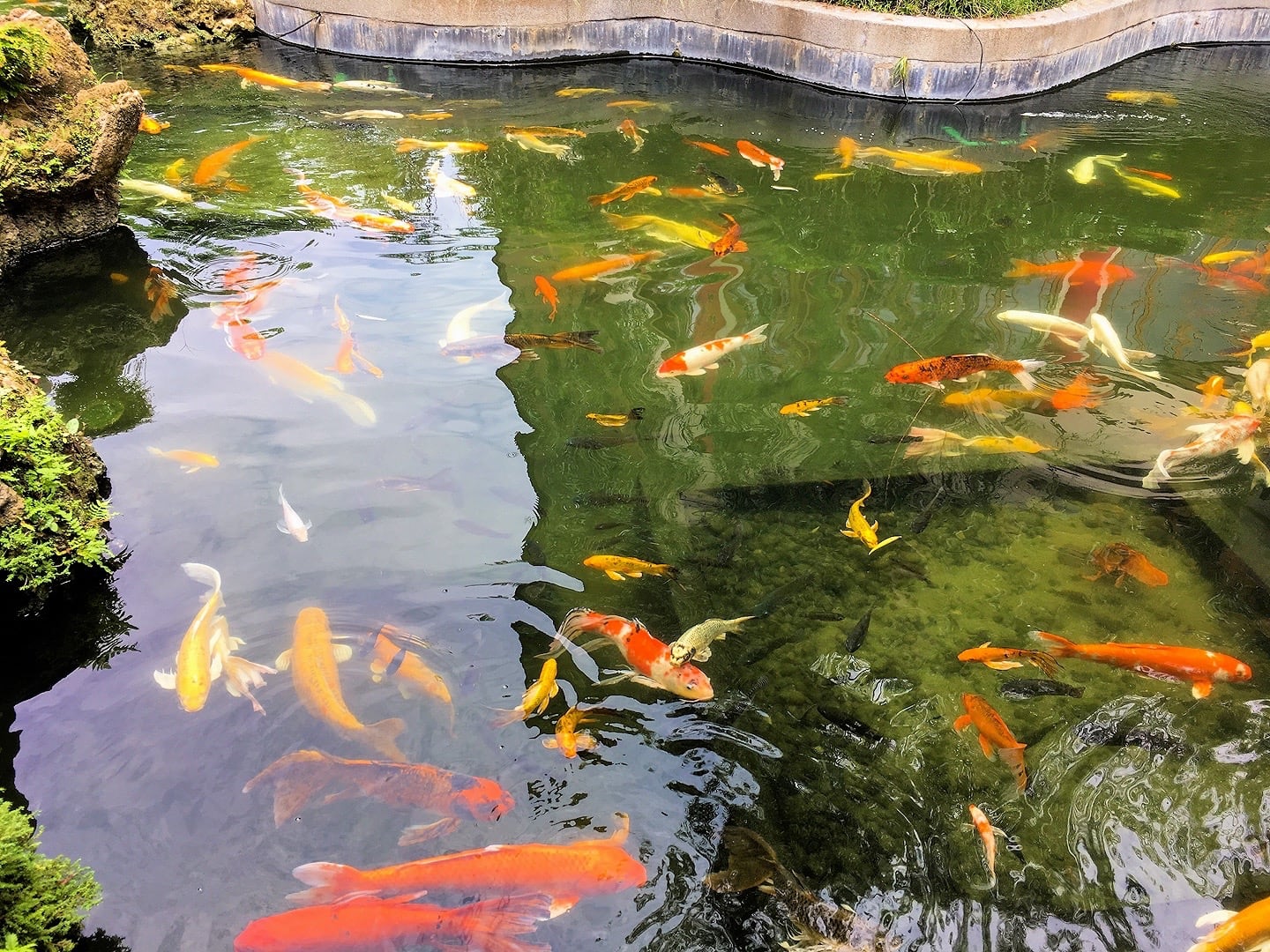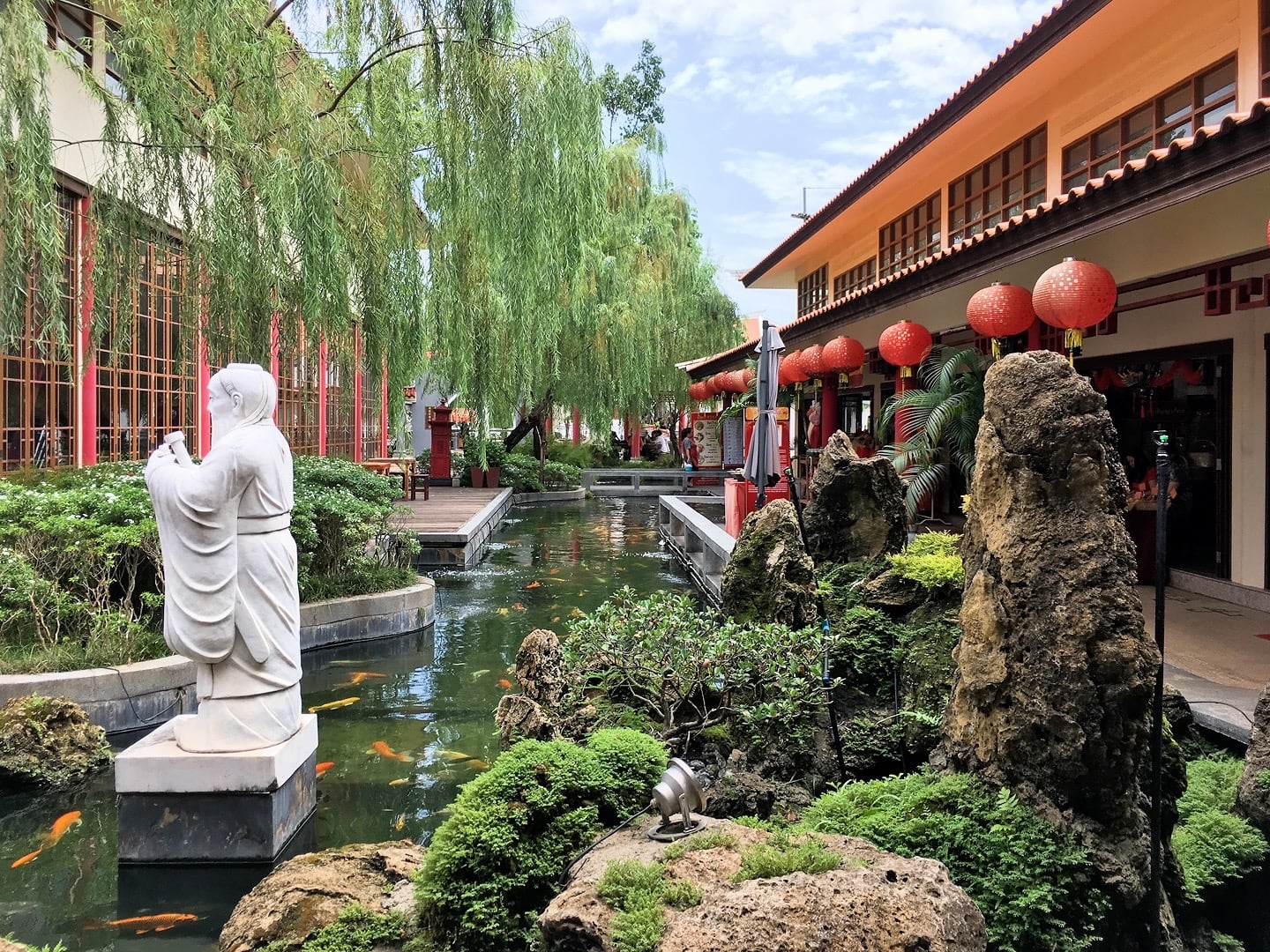 Every culture tries to put their best foot forward when showcasing their history, society, and practices to the world, but none so much (or in so many places across the world) as the Chinese, so it seems.
What I find fascinating is what the Chinese choose to export and exalt outside of their own borders (the 2008 Summer Olympics Opening Ceremonies were a great example). You'll rarely see any reference to Communism, Mao Tse Tung, or any of the other aspects of 20th Century Chinese history that China claims to be so proud of.
This is nothing new with China, and doesn't necessarily reflect any of the huge economic and social reforms in recent decades. Perhaps the central government in China doesn't wield as strong of influence in what goes into the creation of these sorts of places, but I find that hard to believe.
The Chinese culture is known for its emphasis on saving face, and in today's world, putting forth a blatantly Maoist message would undoubtedly cause friction on many levels. Whether it's as simple as that, I really can't say.
What I will say, is that I do love me some classical Chinese culture, even if it is an ultra-idealized representation of a time long gone, with little basis in today's ethnically diverse, forward-leaning, and rapidly industrializing Chinese society. Regardless, this is one beautiful space in the heart of Udon.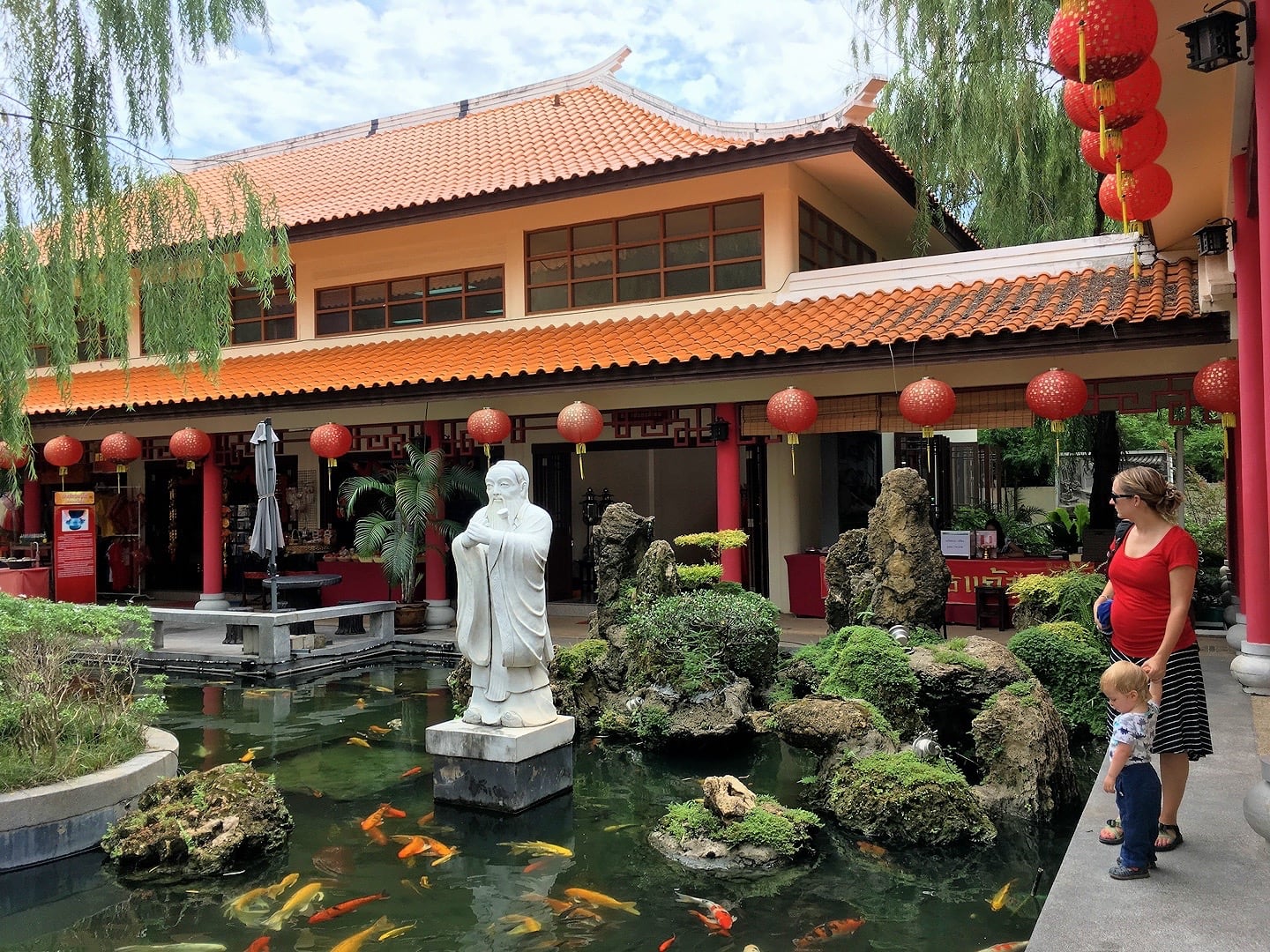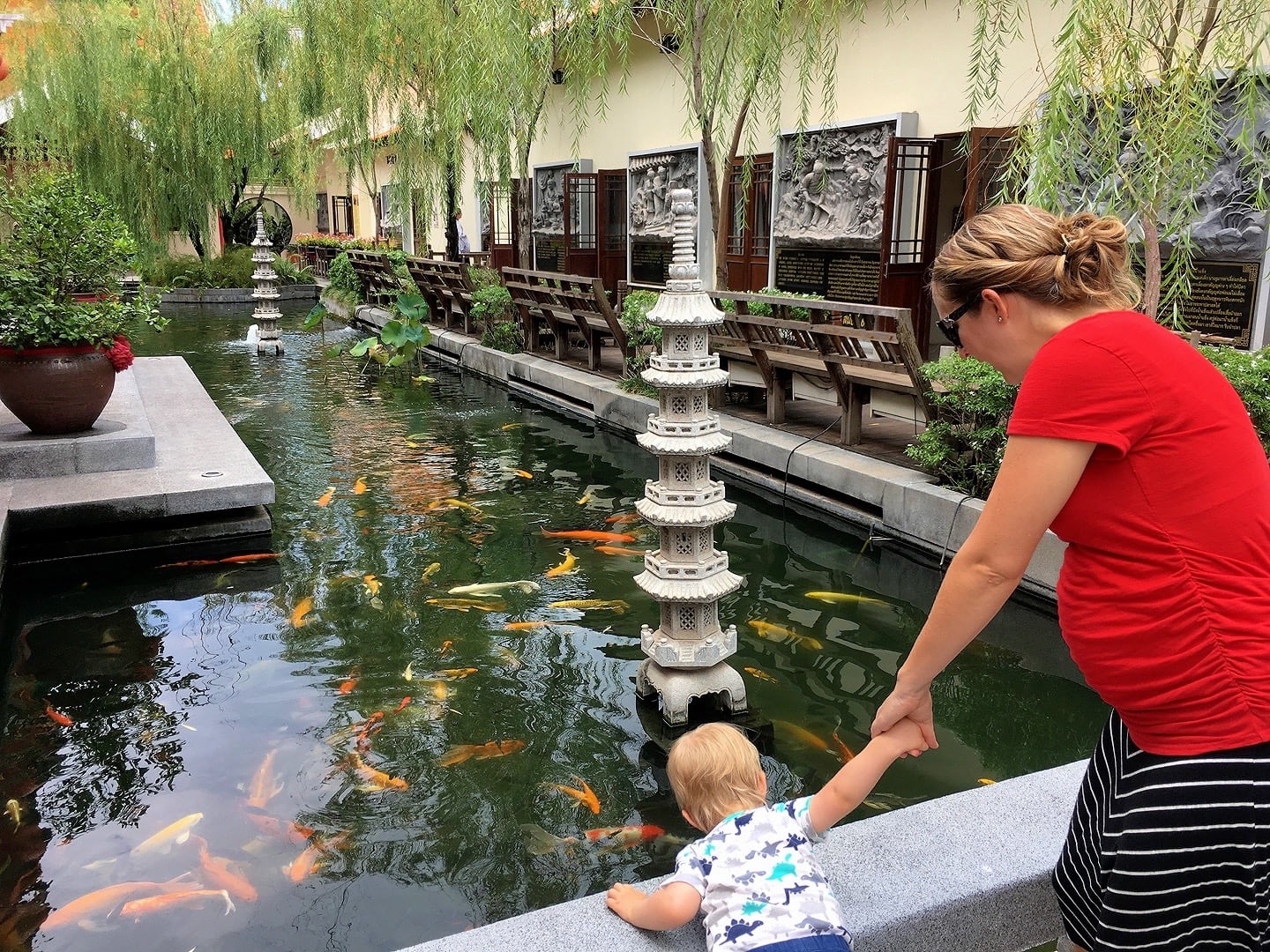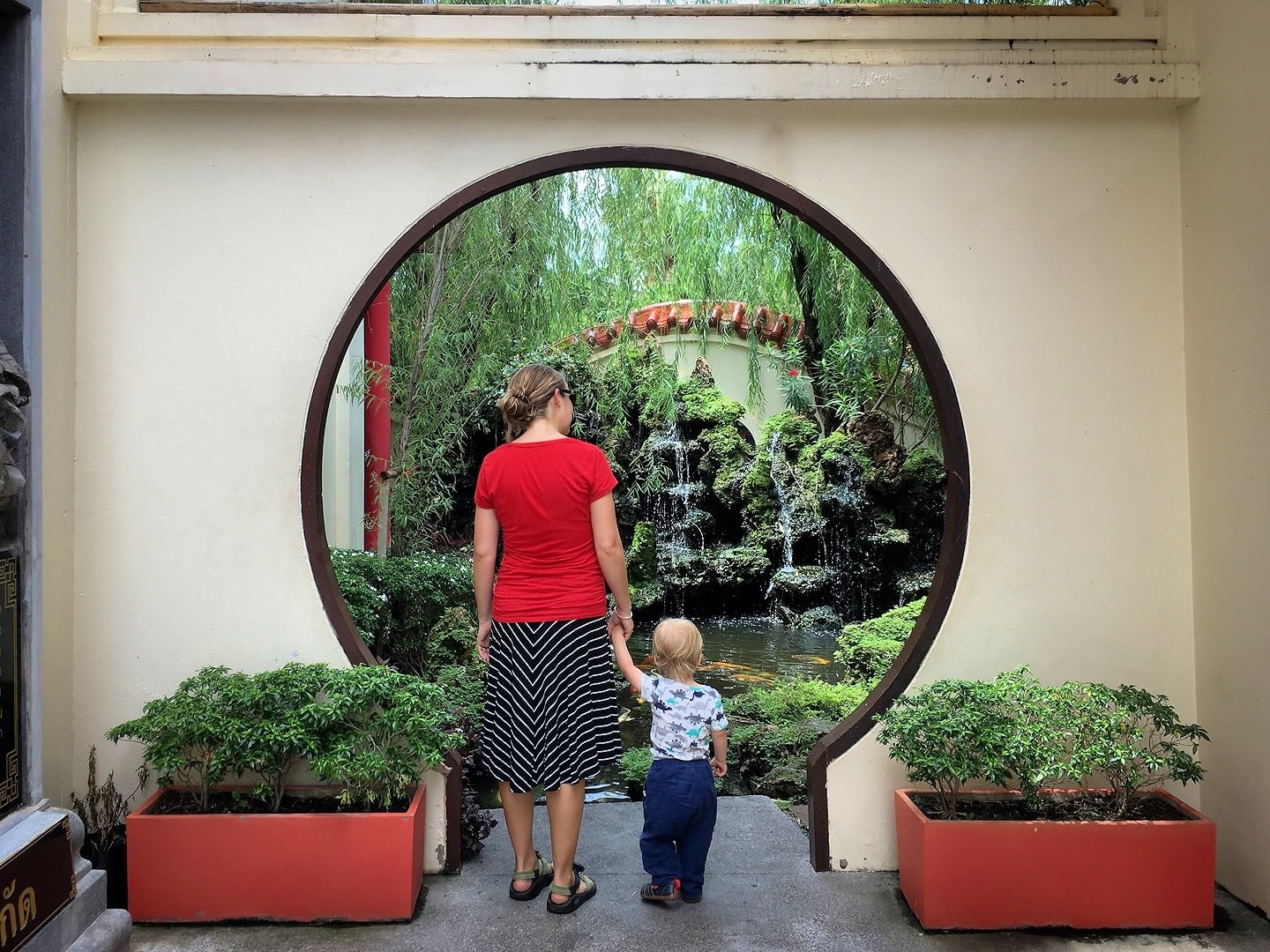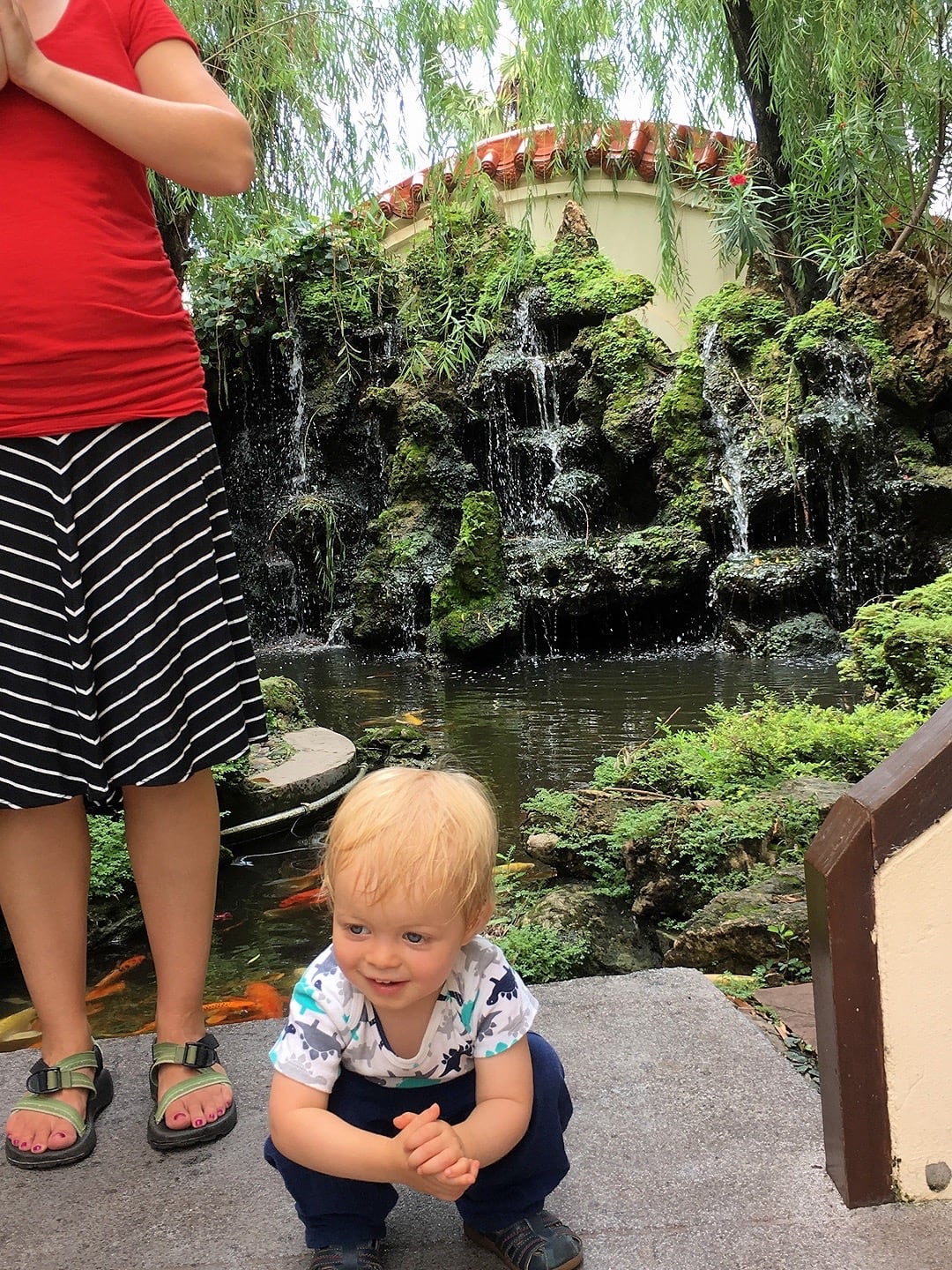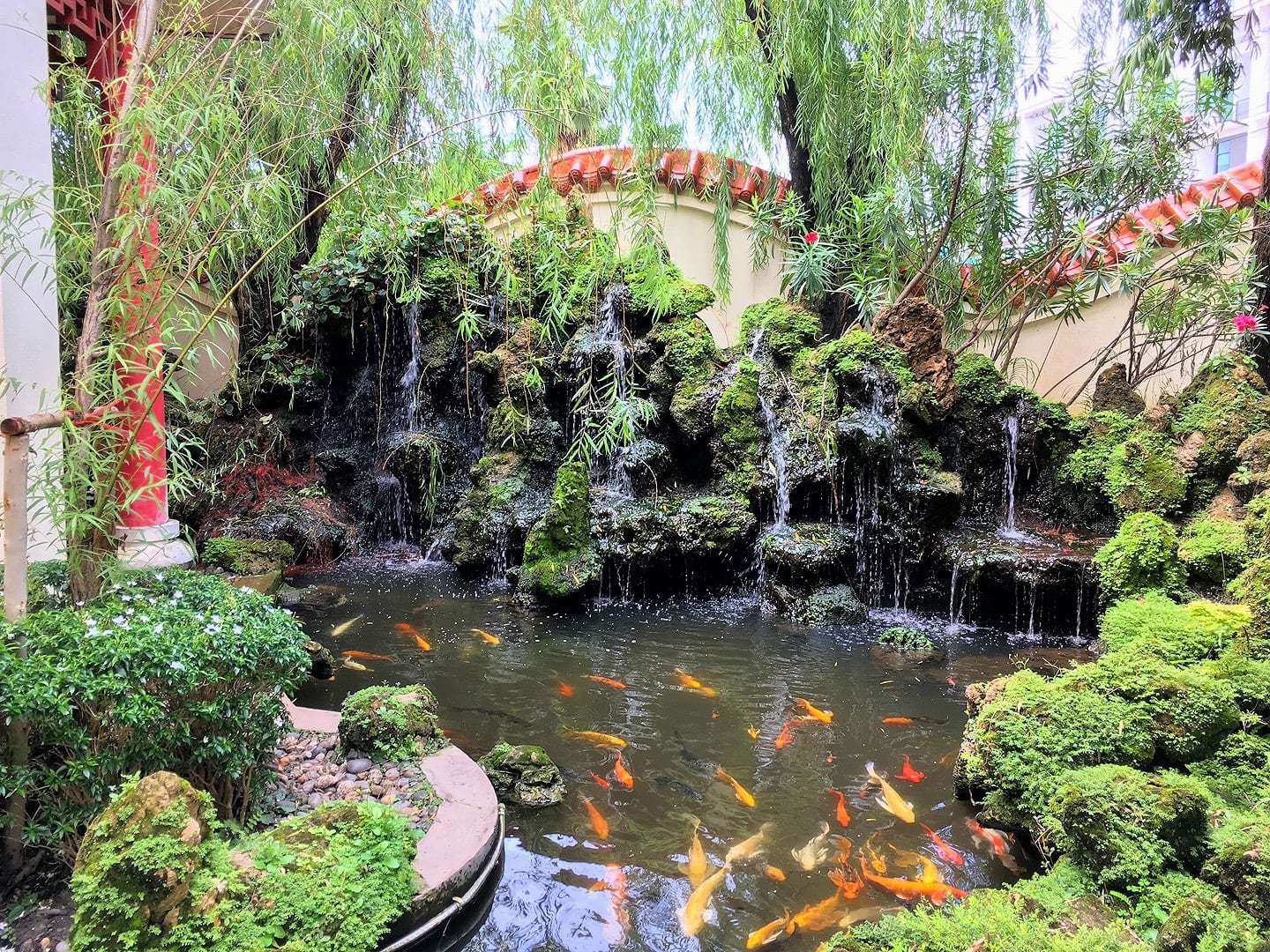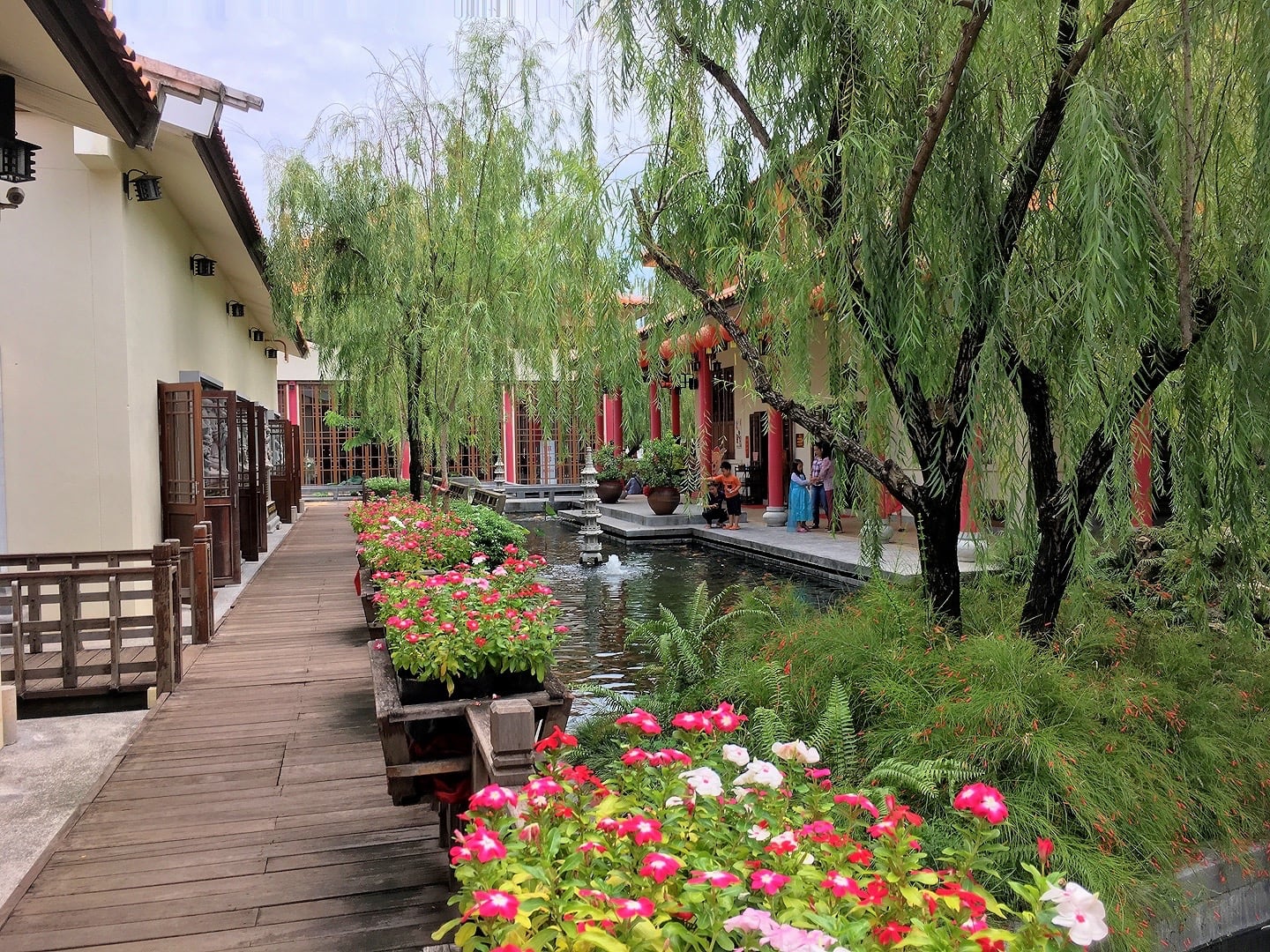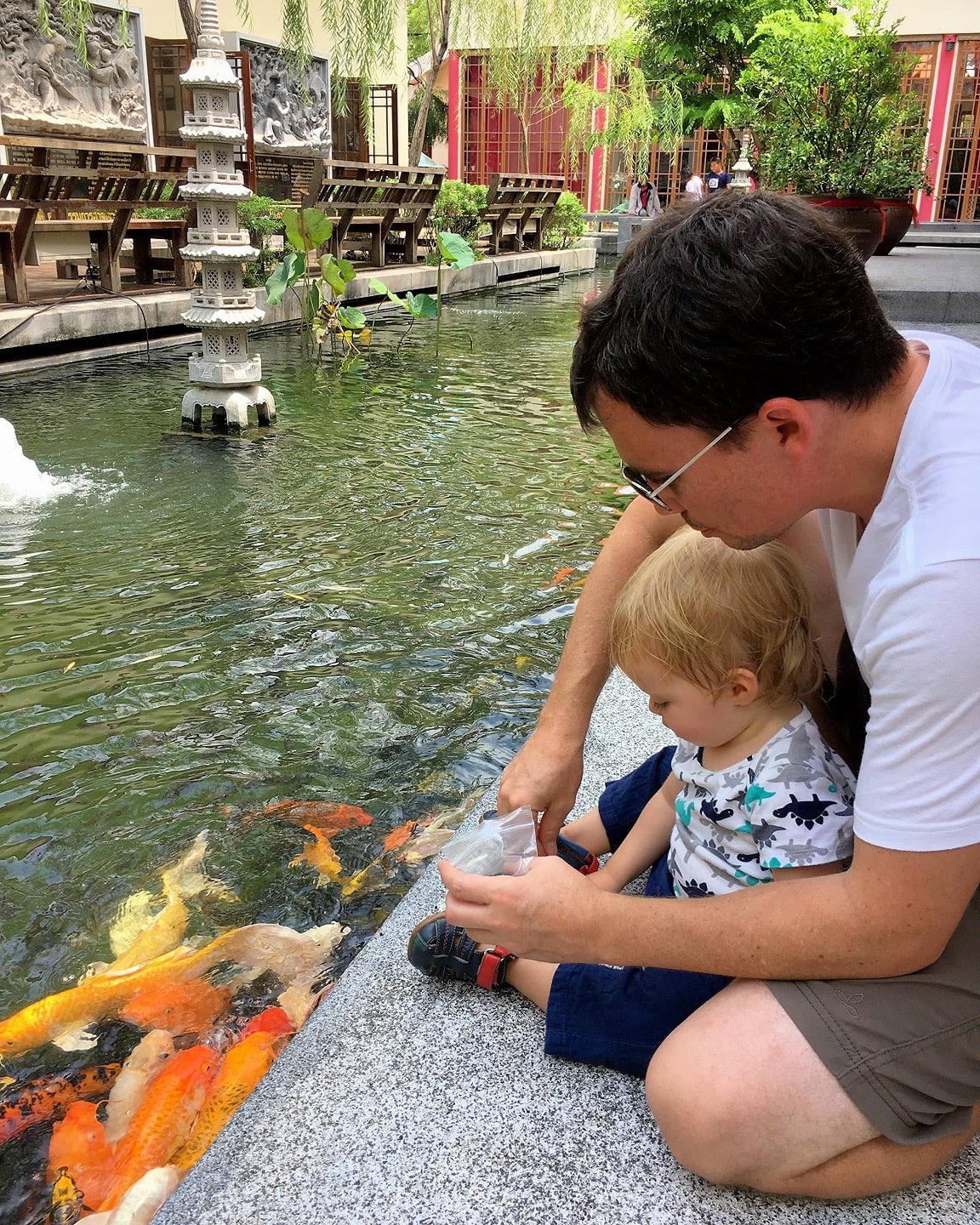 For a few baht, you could purchase a little bag of fish food, which kept Noe busy and happy for far longer than I ever imagined.
Don't Miss These Experiences in Thailand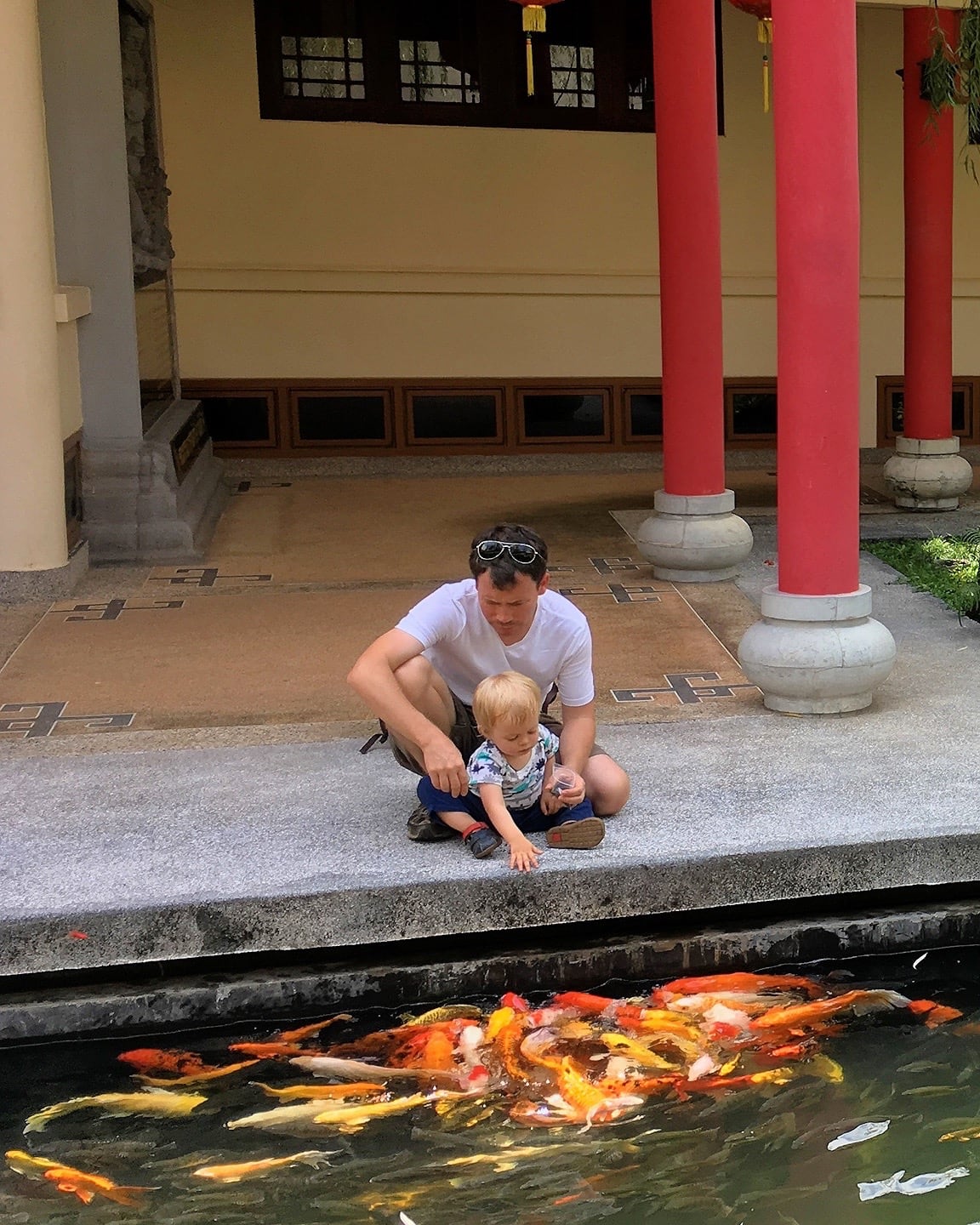 13 May 2018