Rustic beach huts might not be for everyone. But, if you don't mind forgoing a few creature comforts, a budget beach stay can reward you with more money in your pocket and a better beach location for your buck.
And, oftentimes, a more satisfying and memorable experience!
These are places we've personally spent time in over the years – some we liked so much, we've been back multiple times!
What is it about these tropical beach huts that we love so much? The fact that we can park ourselves in paradise right on the beach (and even over the water in one case) without breaking the bank!
Mind you, these are NOT luxury beach villas here on our list.
If you're dreaming of staying in the lap of luxury with all the amenities, you'll definitely want to check our guides on the best overwater bungalows in the world, most luxurious overwater villas in the Caribbean, and best over-the-water stays in Bora Bora.
Still with us? Great! Get ready for a look back at ten of our favorite rustic beach hut stays from Asia, Africa, and the Caribbean.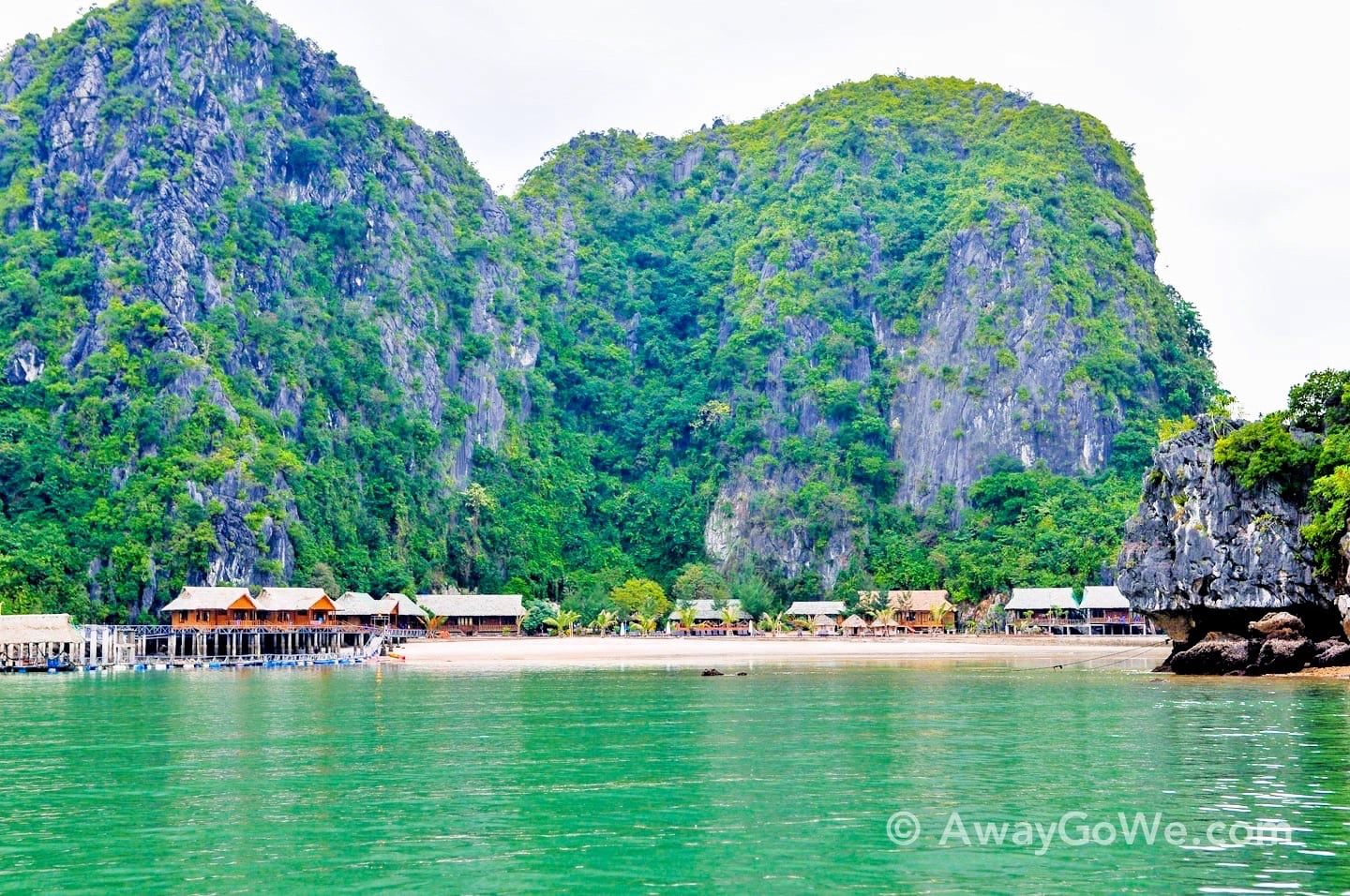 1) Cat Ba Sandy Beach Resort
|

Vietnam

Starting off in spectacular Vietnam, we've got Cat Ba Sandy Beach Resort, offering a unique flavor of beach huts on a tiny, secluded island right off of Cat Ba island in Vietnam's amazing Halong Bay.

We got there as part of an unforgettable 3-day Halong Bay cruise, but you can also stay here on your own (just have the resort arrange boat transport for you).

Around the time of our stay, there were a lot of changes happening with the Halong Bay cruise industry. This beach resort was part of the redevelopment effort, so the facilities are quite recent.

It's a stunning little beach, and our stay on this picturesque little island remains one of our more memorable rustic beach huts to date.

For best results, visit in the summer time when water and air temps on warmest (though Cat Ba is a fantastic place to stay year-round).

Check Rates & Availability: Booking.com | TripAdvisor

Planning the perfect getaway to Halong Bay, Vietnam?
Don't miss our detailed guide to the best 3-day Halong Bay cruises!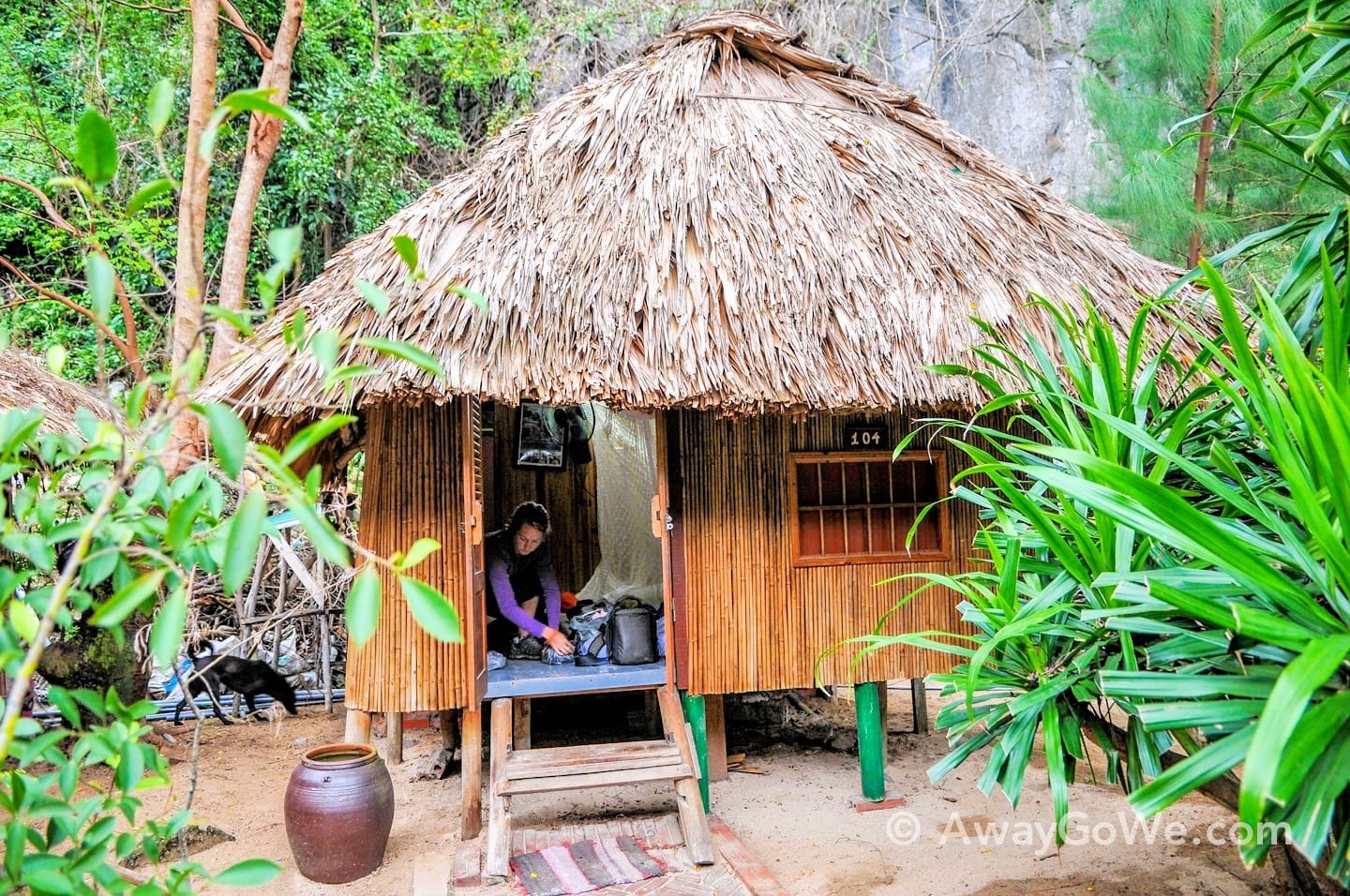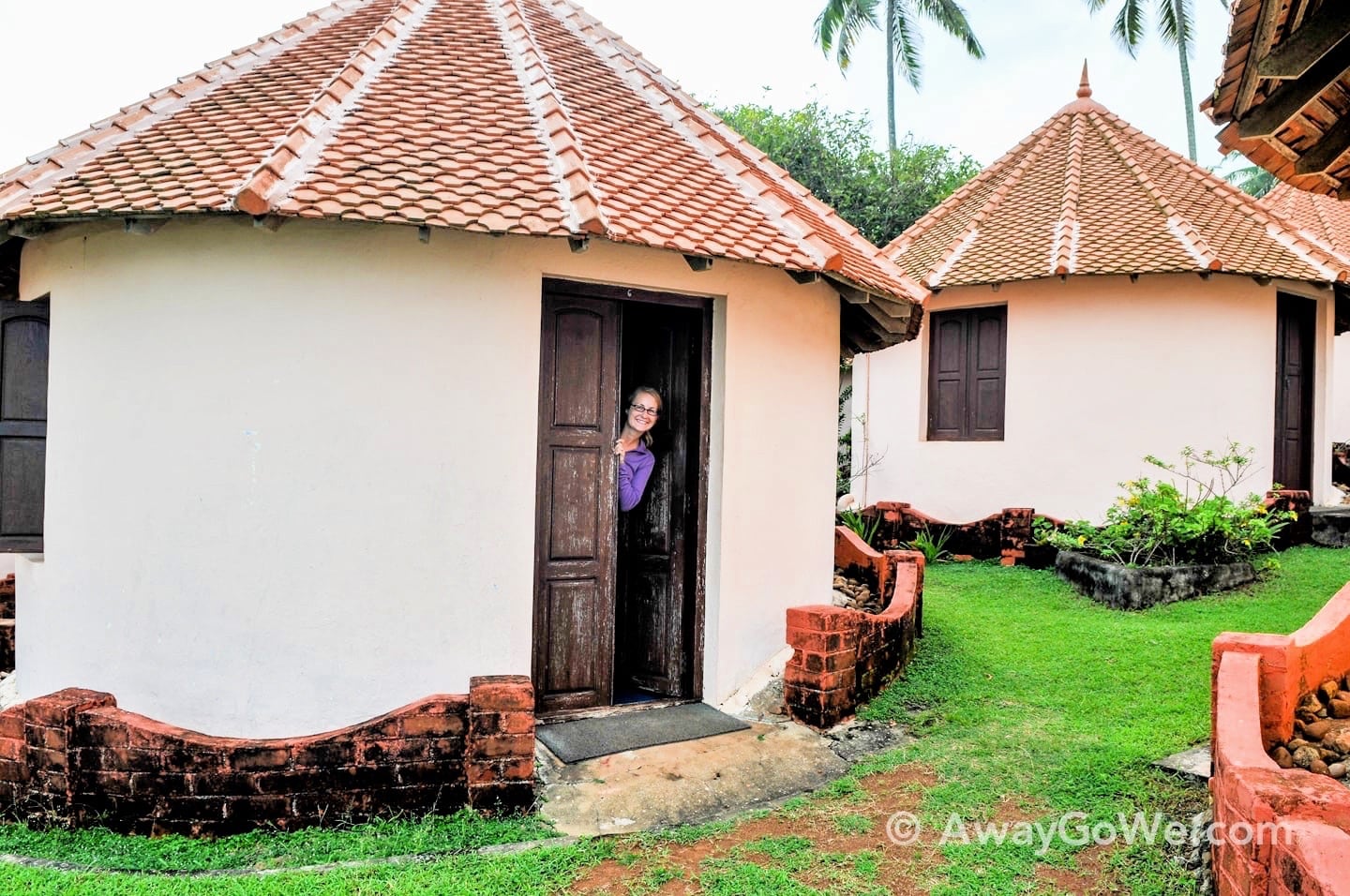 2) Sea Pearl Chalets
|

India

India has got a ton of coastline, with some really nice sandy strands of prime beach. And Varkala in Kerala is one such place.

We visited in shoulder season and essentially had this amazing seaside community all to ourselves.

The ultimate budget beach hut with a sea view, Sea Pearl Chalets is a pretty fantastic find for the money, perched right on Varkala's famous red cliffs looking out to the Arabian Sea.

The here rondavels are surprisingly spacious, with hints of a far pricier, upmarket resort.

Thinking about visiting Kerala, India?
Read up on the best stays in Varkala Beach.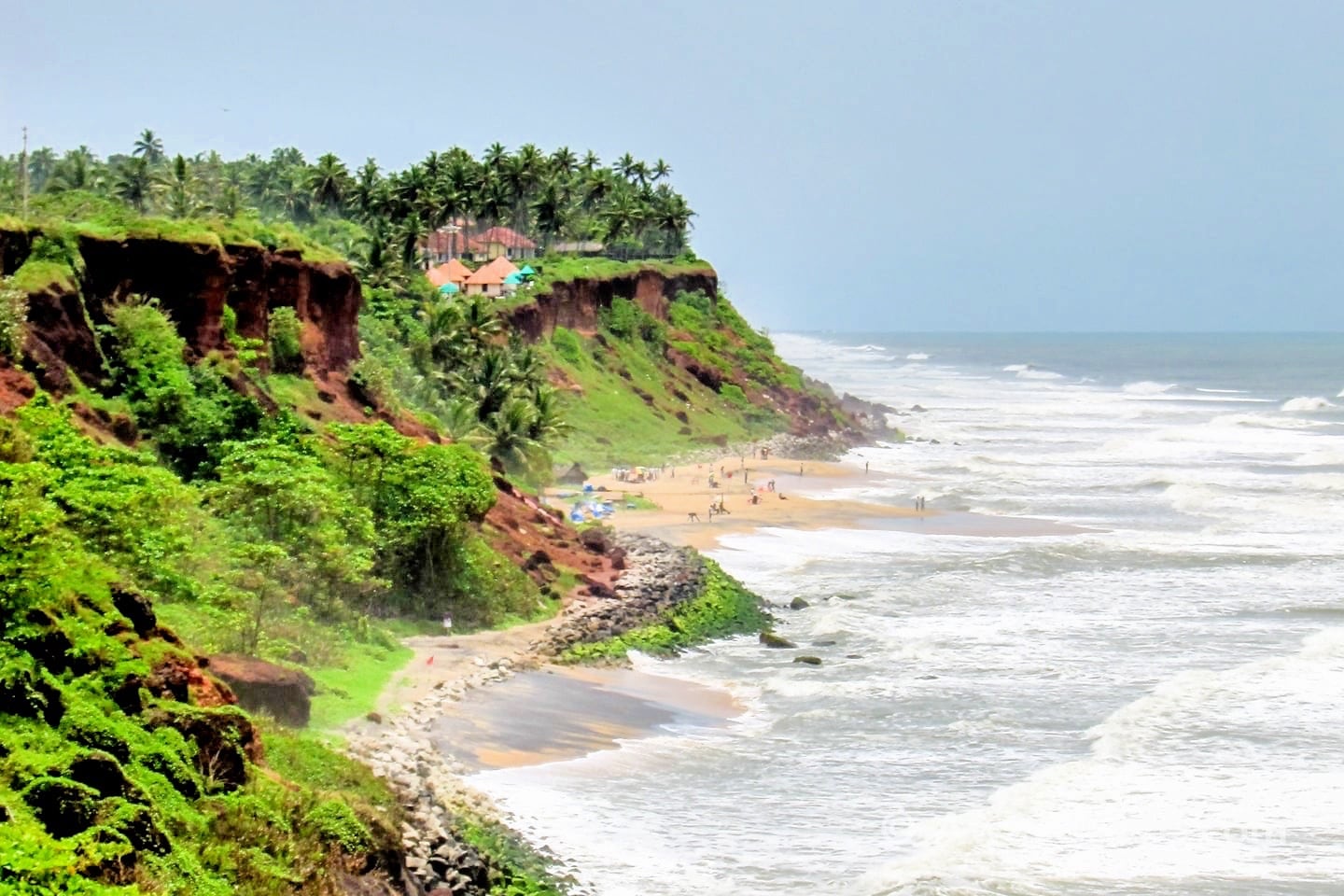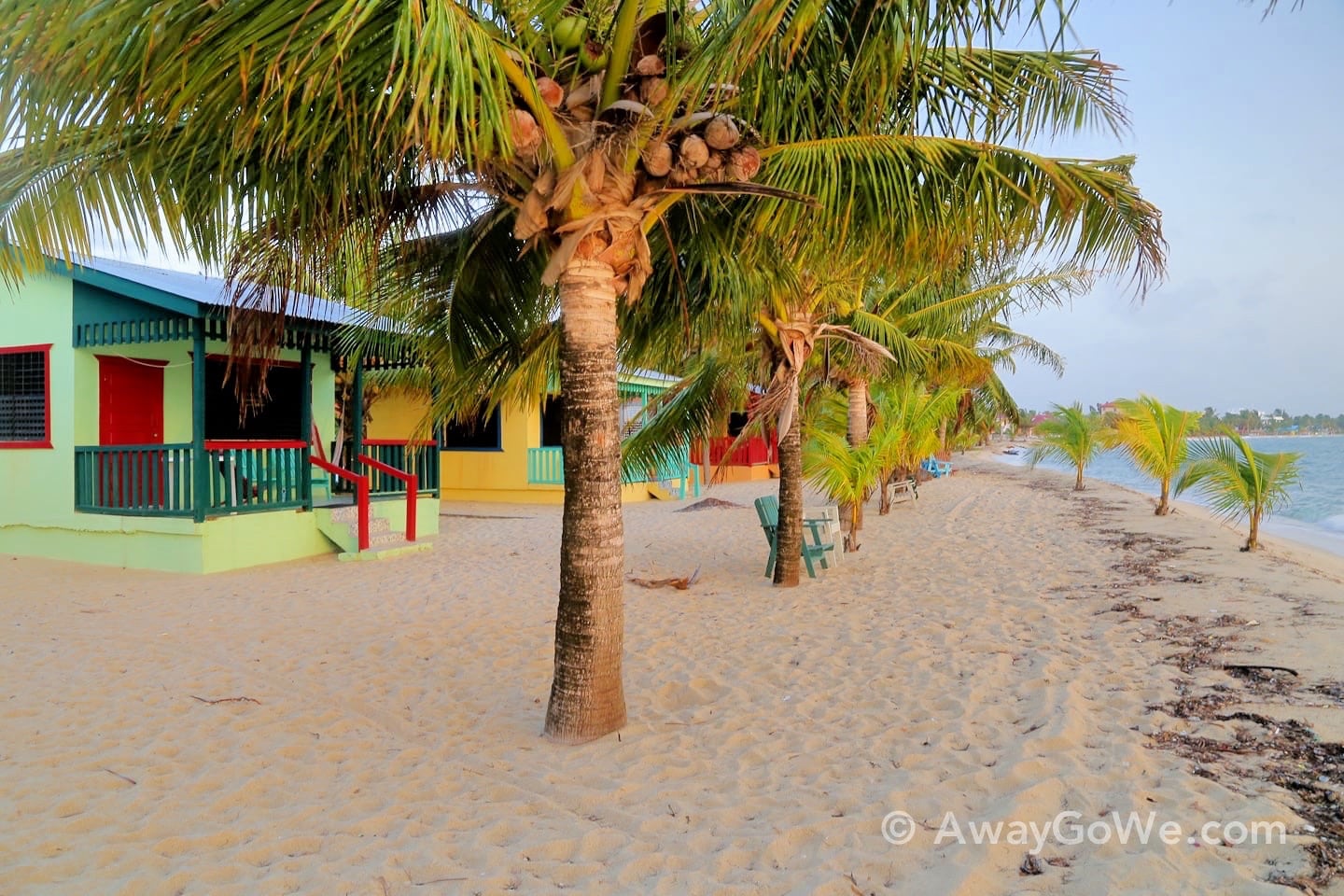 3) Tradewinds Cabanas
|

Belize

Back in the Caribbean now, we've got TradeWinds Beach Cabanas in Placencia, Belize. While TradeWinds lacks amenities you might expect from luxury stays out on the cayes, it's a thoroughly Caribbean stay, with a thoroughly Caribbean vibe.

Out of the four places we stayed in Placencia over who knows how many visits while living in Belize, TradeWinds was our absolute favorite.

Nothing beats being able to walk out your front door and right into the warm, inviting waters of the Caribbean. And of course, palm trees swaying over your beach cabana make everything better.

Check Rates & Availability: TripAdvisor

Want more fantastic beach stays like this?
Read up on the best stays in Placencia, Belize.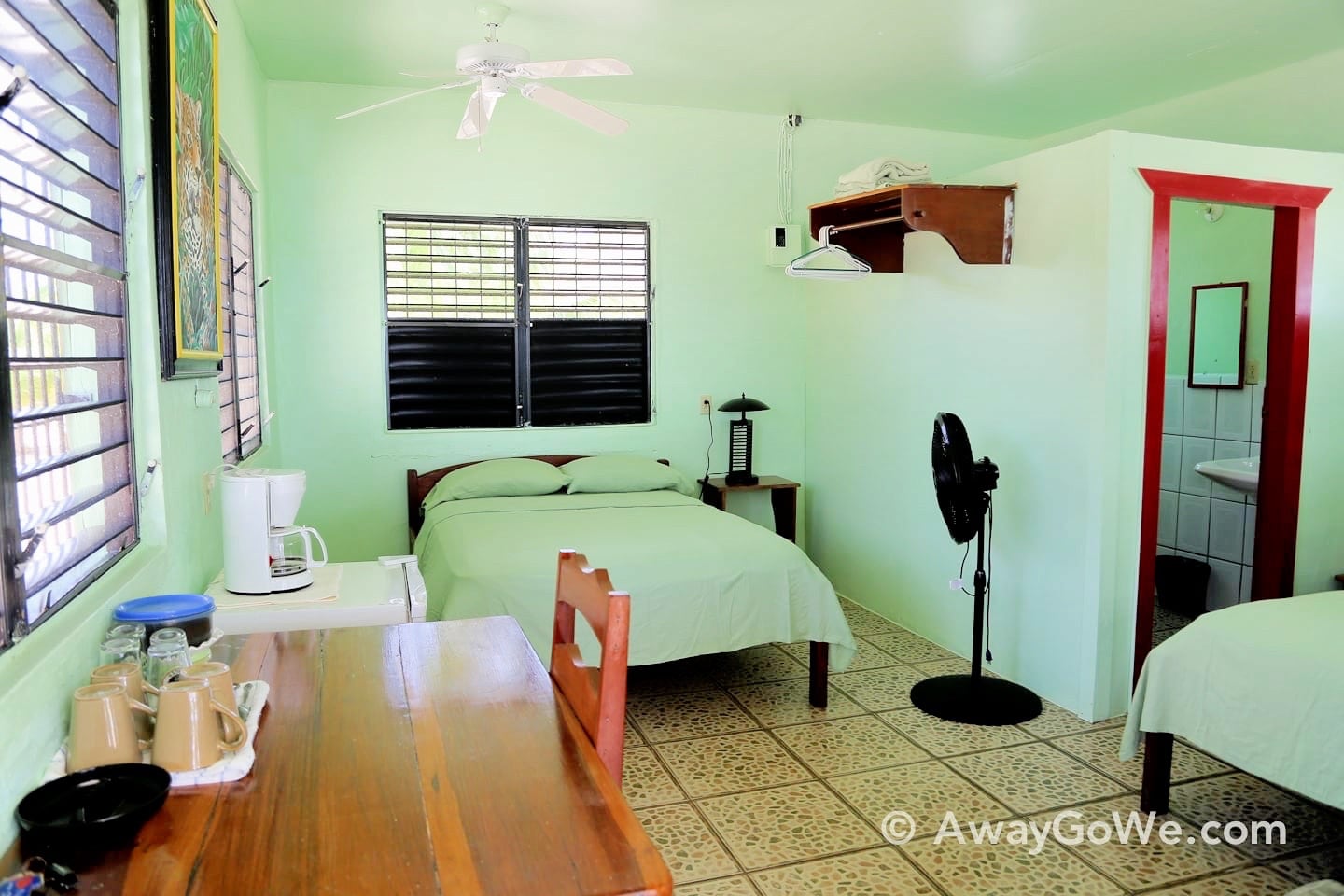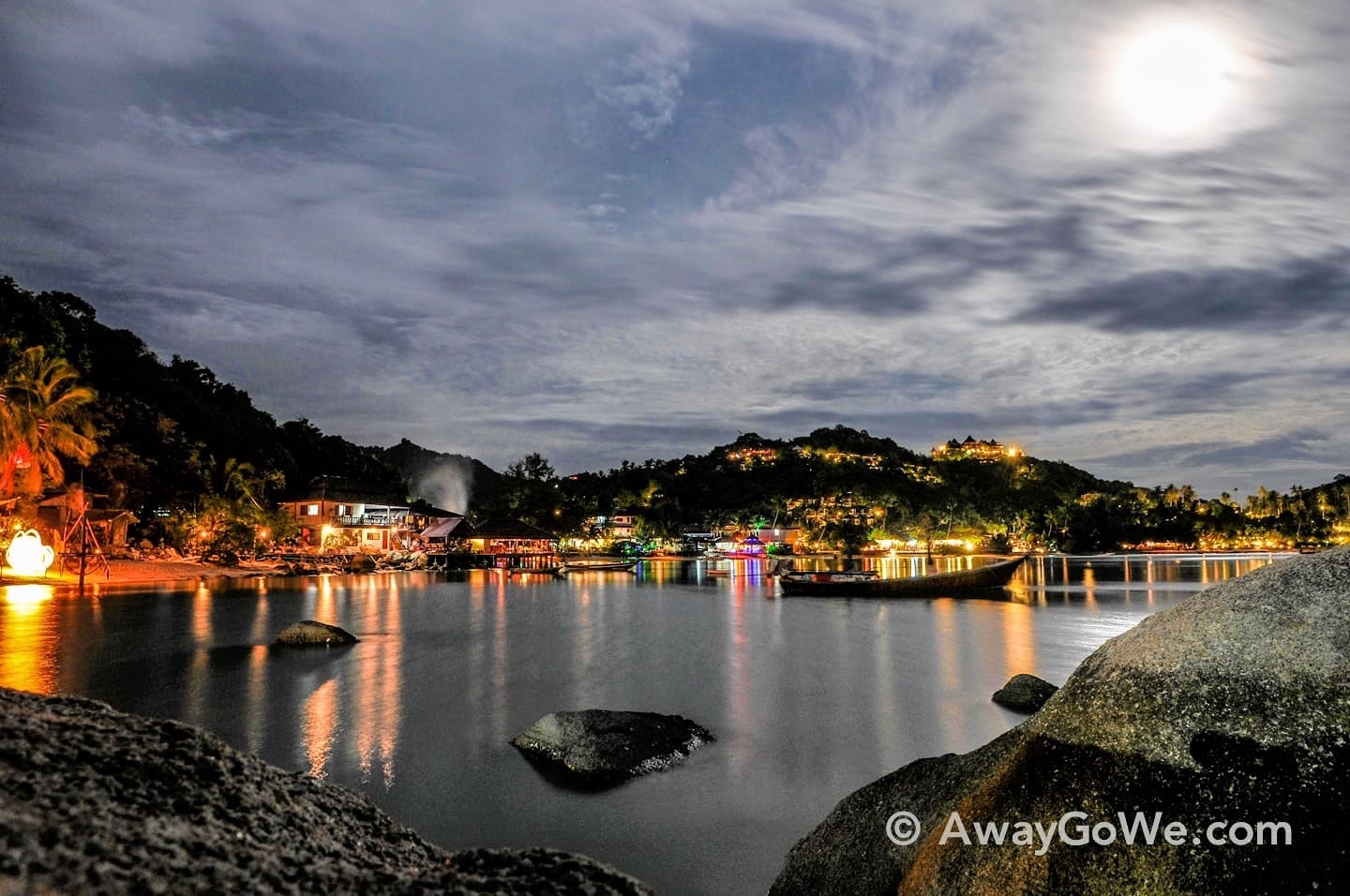 4) Taraporn Bungalows
|

Thailand

US$15 gets you a lot in Thailand, particularly on the southern end of the Gulf island of Koh Tao in Chalok Baan Kao.

By the time we got to Taraporn Bungalows, we had already spent five days on the northern tip of the island in Sairee Beach. Chalok Baan Kao is the sleepier, less expensive, and more "local" answer to the backpacker-north and upscale-east of the island.

These beach huts are basic, but include everything you really need in paradise—ensuite bathroom with running water, hammock on the front porch, and easy access to the beach!

Check Rates & Availability: TripAdvisor

Thinking about visiting Thailand's Gulf Islands?
Read up on the top stays on stunning Koh Tao.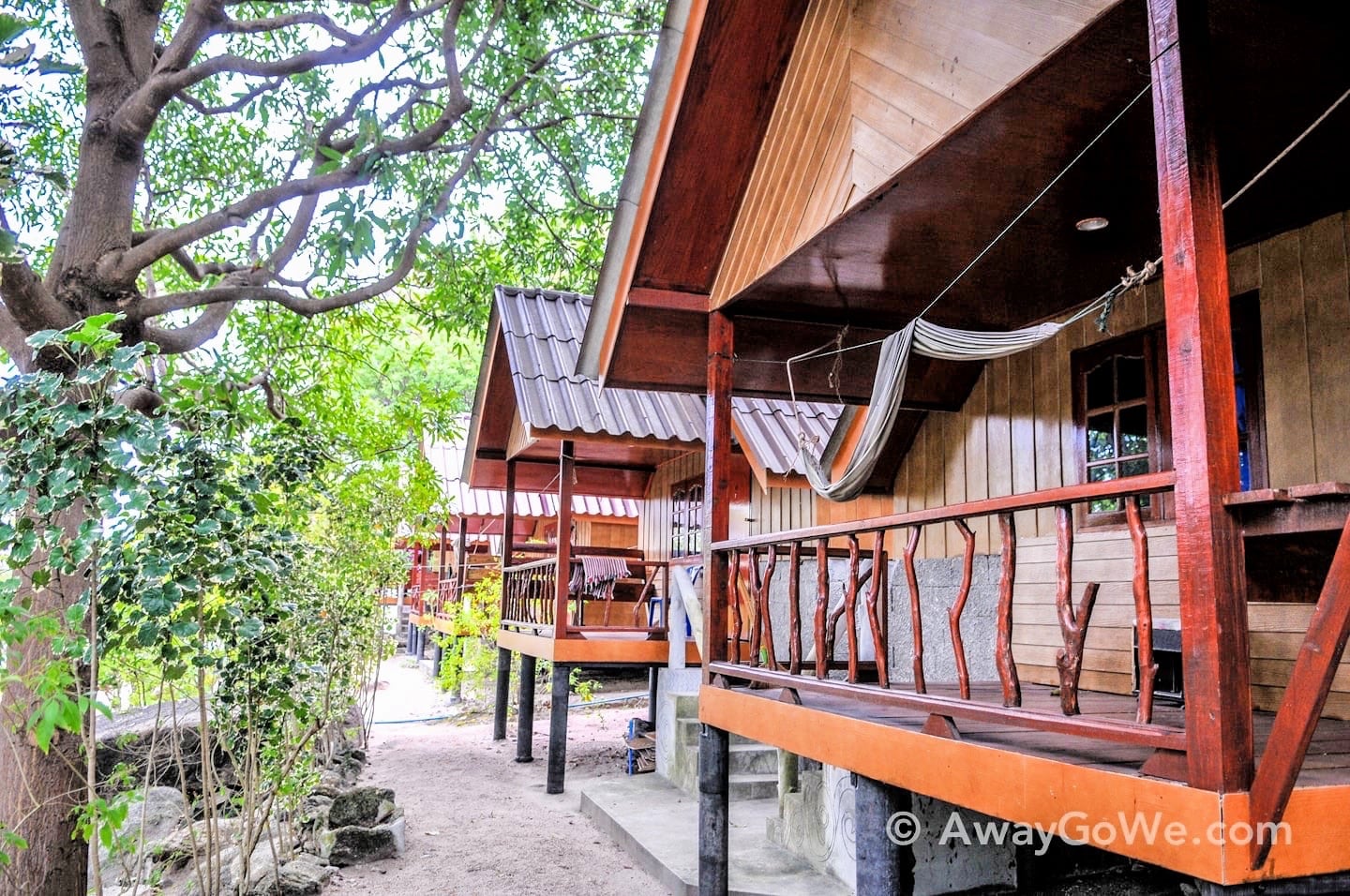 Dreaming of the Ultimate Overwater Vacation? Don't Miss...
8 Mind-Blowing Overwater Bungalows
Our ultimate list of the VERY BEST overwater bungalows in the world. For an epic escape!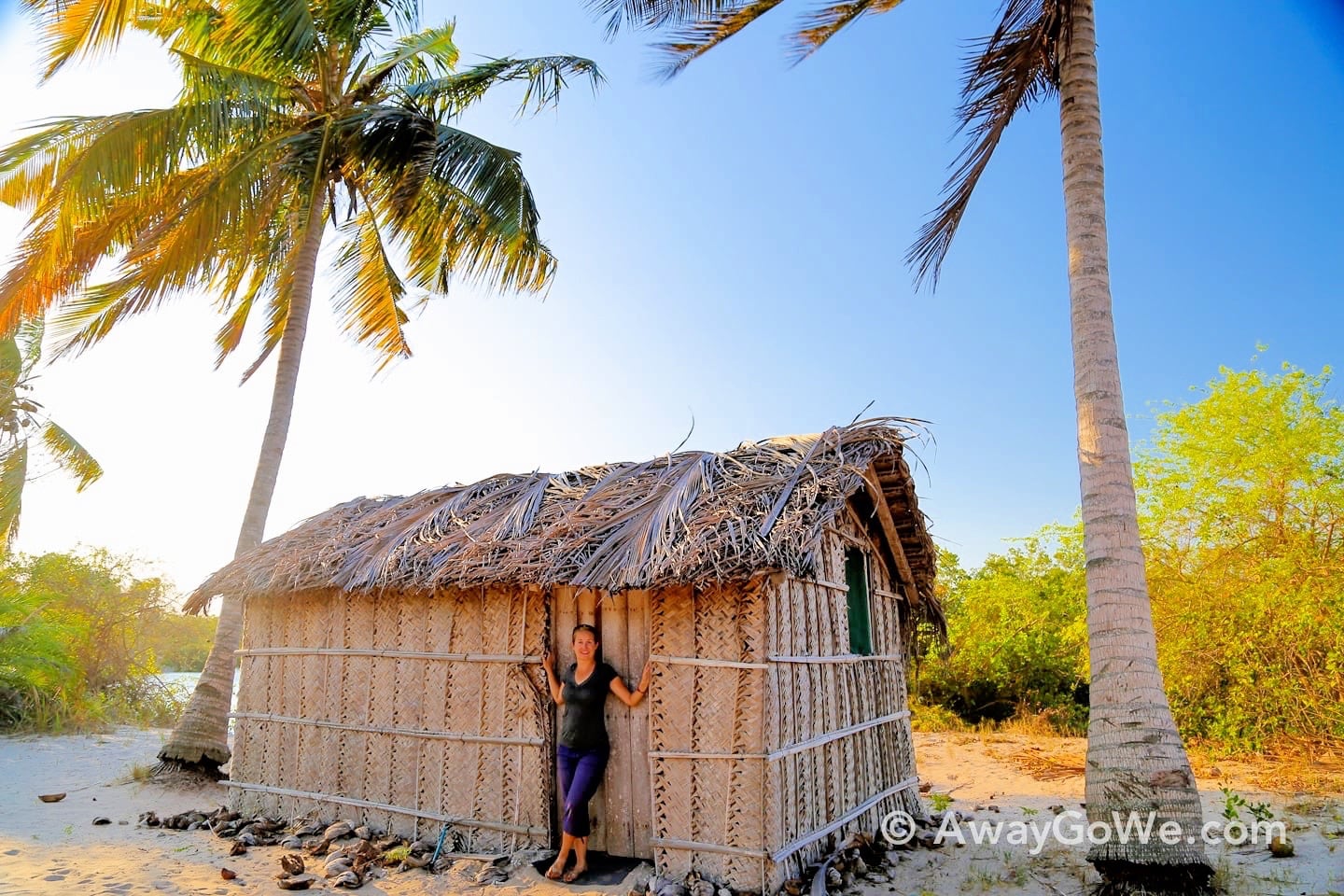 5) Funky Monkey / Lucio's Place
|

Mozambique

Taking a break from Thailand and heading down to Africa—way down, to Mozambique.

Linga Linga Point in Inhambane Province holds is one of those truly special off-the-radar places beyond imagination.

Anyone willing to make the trip here will be rewarded tenfold for their efforts—and indeed it can be quite a bit of effort.

Lodging at Lucio's Place is basic, and the location is remote, but Lucio and family give visitors as authentic an experience as you can get without actually living in rural Inhambane Province. Plus, the food is always amazing.

Not quite ready for the real deal?
Read up on other top stays in Mozambique near Linga Linga.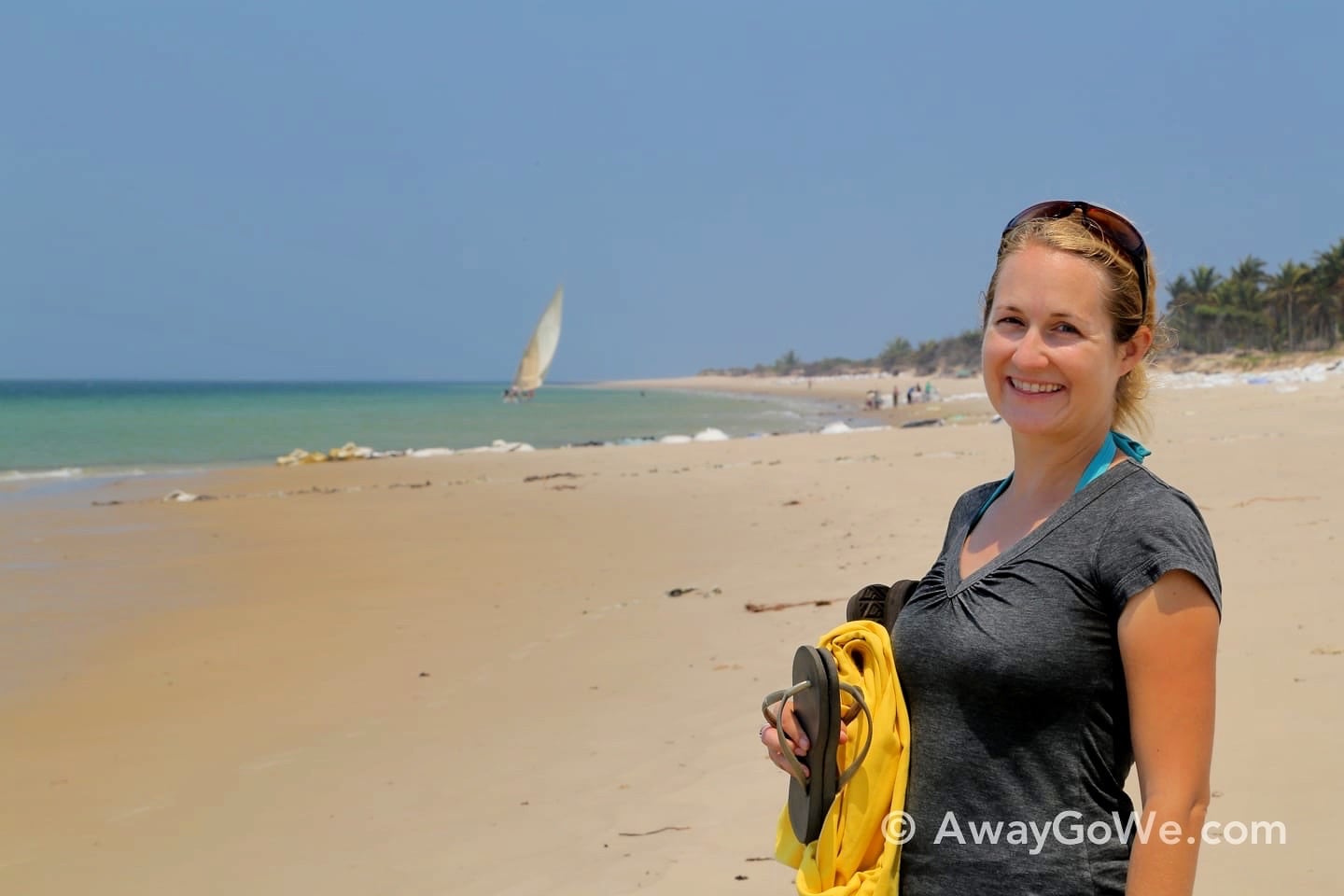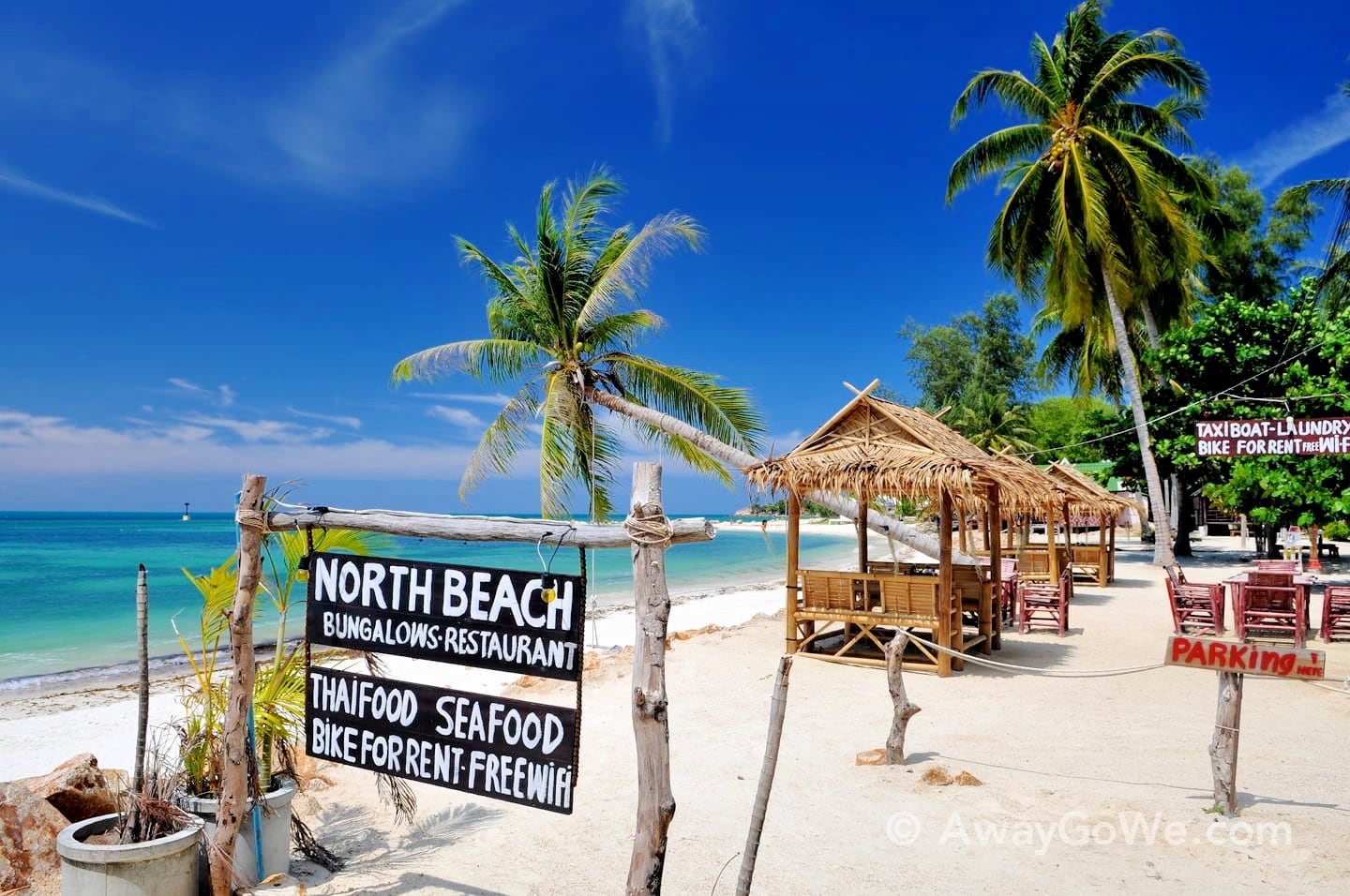 6) North Beach
|

Thailand

In backpacker circles, Koh Phangan may best be known for its legendary Full Moon parties at the southeastern tip of the island.

But that doesn't mean that there aren't equally—if not more—worthy places to visit around other parts of the island. And, the beach village of Ban Chaloklum is certainly one of them!

While Koh Phangan's more developed neighbor, Koh Samui, may cater to the luxury boutique crowd, the northern shore of Koh Phangan is still very much the real deal. Spend your days walking through the village, napping in a hammock or under a palm tree, and of course, swimming in the Gulf's bathtub-warm waters.

North Beach's beach huts might not be the lap of luxury, but you simply can't beat the location! It's next to impossible to book a stay at North Beach ahead of time (you kind of just have to show up).

Visiting Chaloklum and want to book ahead?
Read up on other top stays in Chaloklum Village.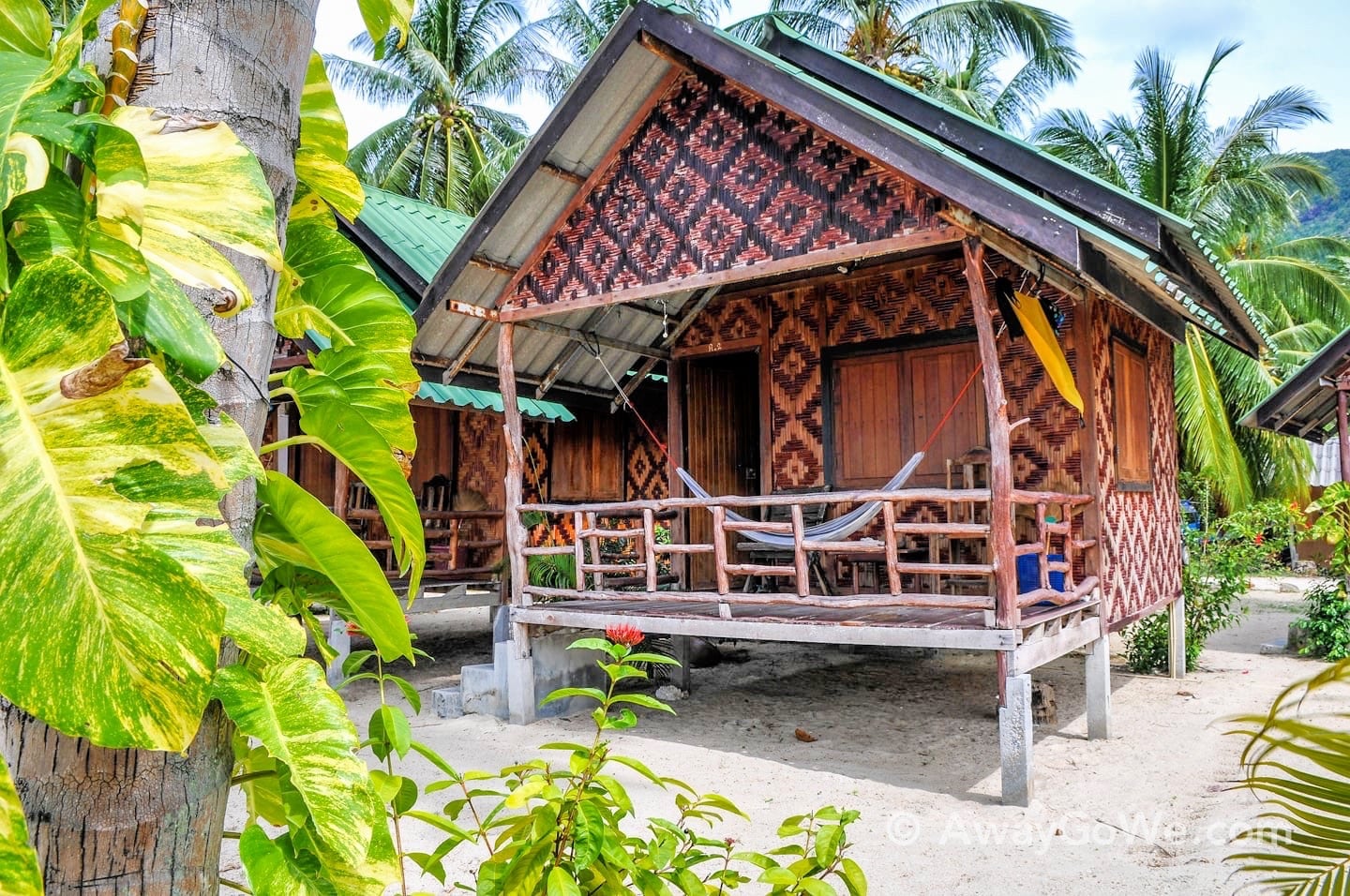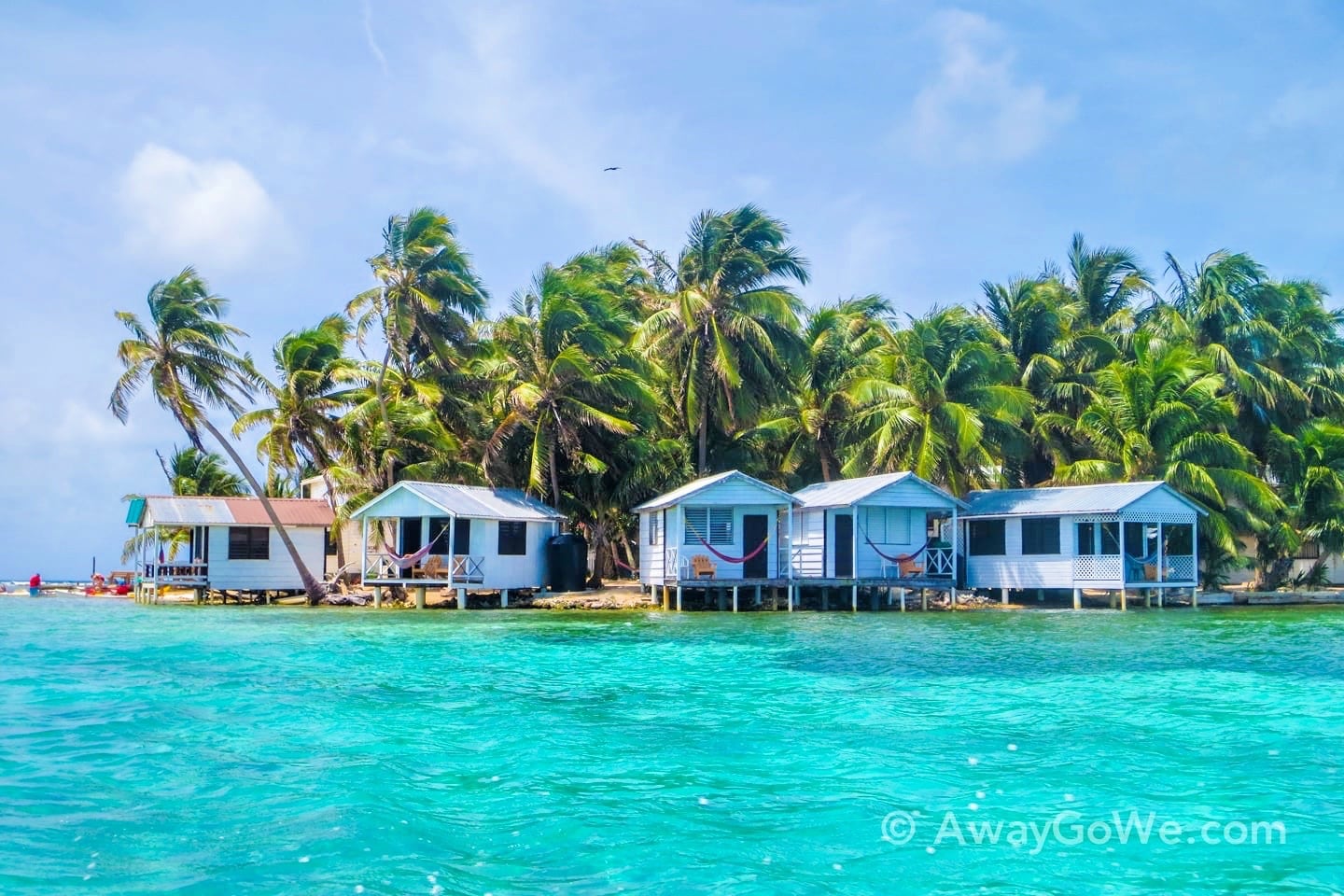 7) Tobacco Caye Paradise
|

Belize

So many awesome places, so little time.

Tobacco Caye Paradise resort offers the quintessential rustic over-the-water cabin experience for visitors, and does not disappoint.

Tobacco Caye is located about ten miles off the coast of Belize, right smack on the Belize Barrier Reef.

On one side of the island, the calm, shallow waters beckon snorkelers and swimmers. And on the other, the Caribbean Sea.

Tobacco Caye Paradise offers a meal plan option for guests which we highly recommend, as there aren't a ton of dining options on this remote island.

Check Rates & Availability: TripAdvisor

Planning a Trip to Southern Belize?
Check out other awesome beachfront stays in nearby Hopkins.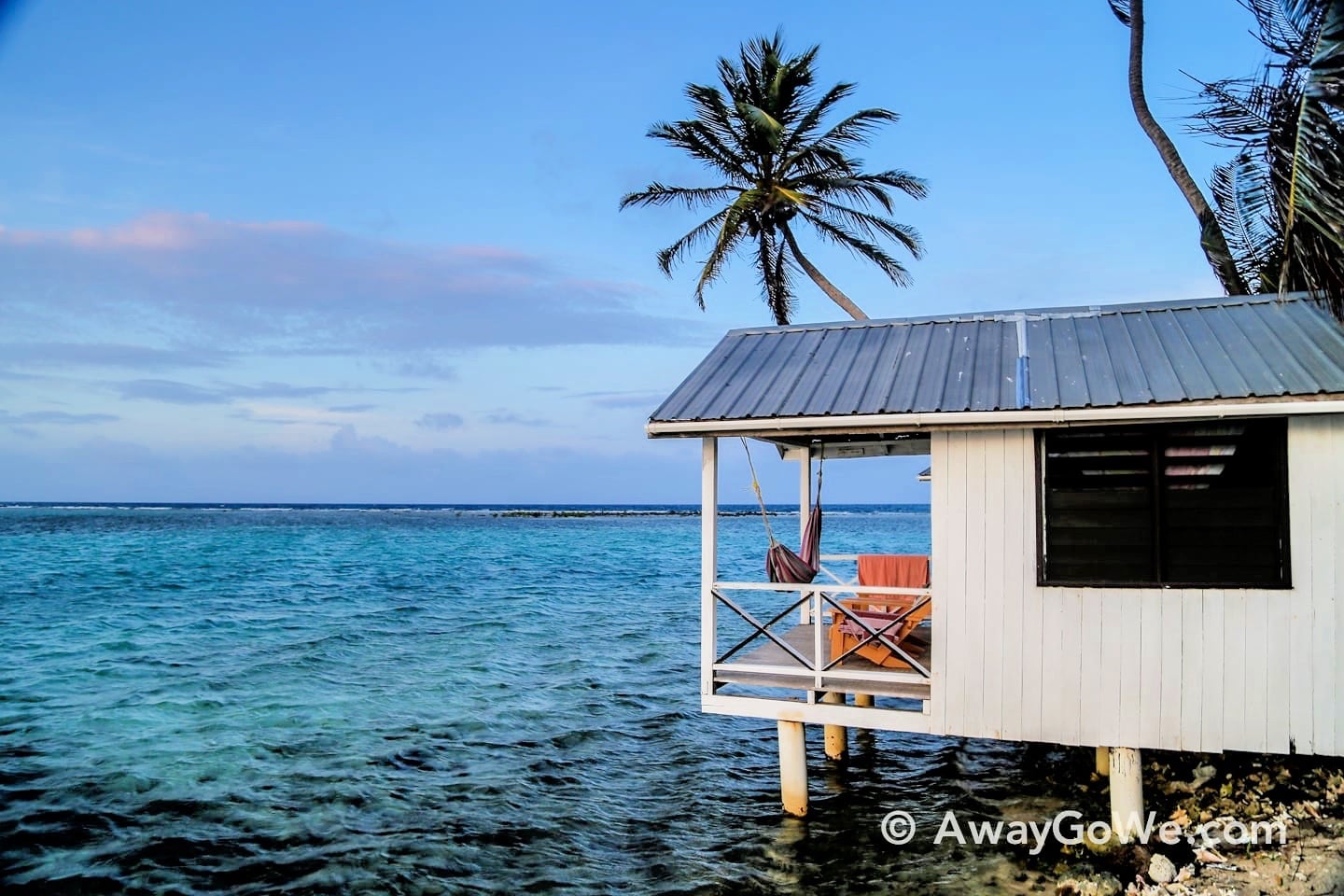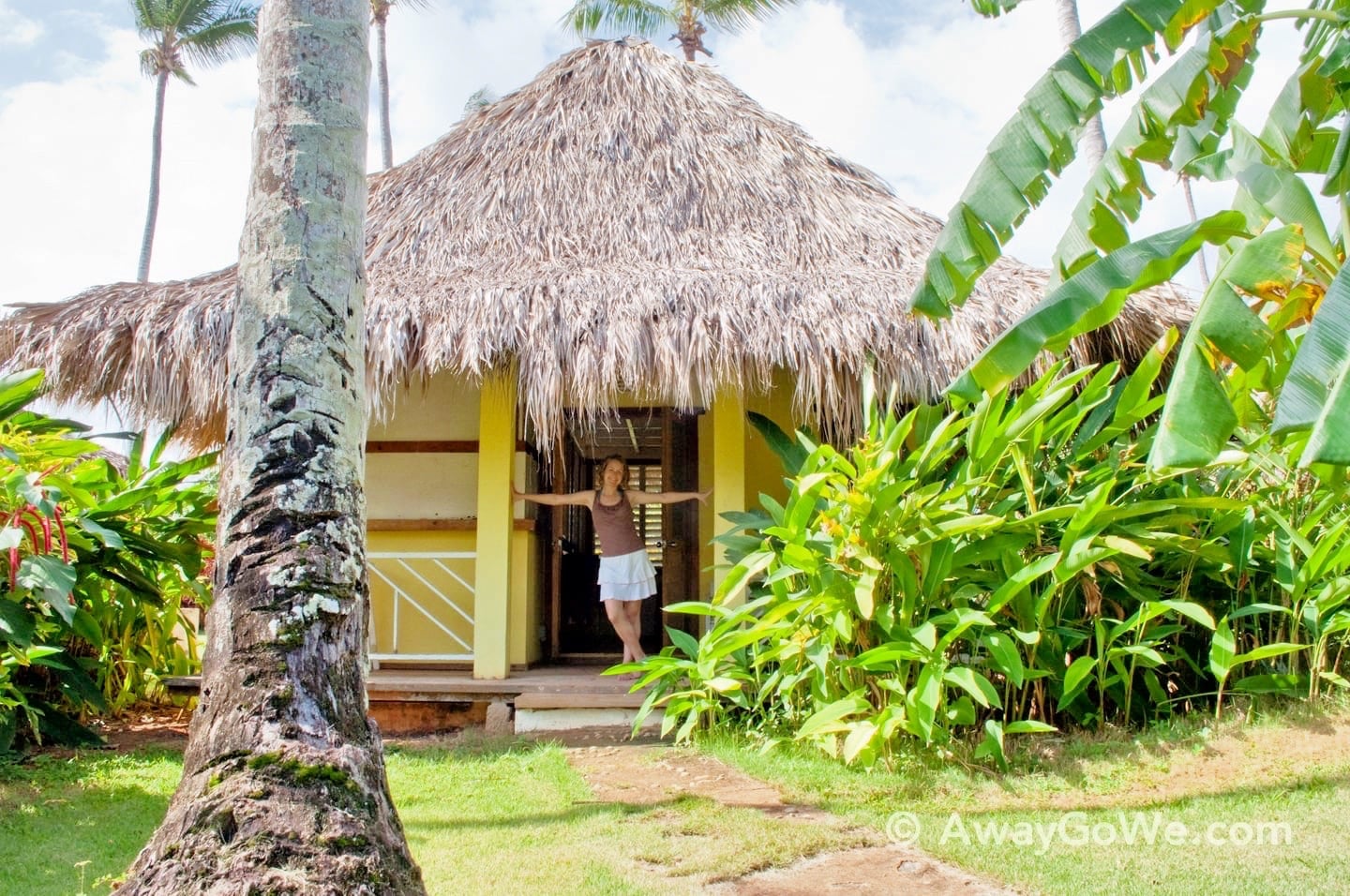 8) Juan y Lolo Rentals
|

Dominican Republic

Daniel's Village (Juan y Lolo Rentals) in Las Galeras, Dominican Republic, was one of our first beach hut stays traveling together.

Las Galeras still seems to be largely off the American tourist radar, which is fine by us, and the nightly rate seems to have changed little in the past several years.

While not right on the beach, Juan y Lolo's small complex of funky rentals is close enough to make the list, with a unique and local vibe all its own.

Las Galeras is a small—yet fun and inviting—seaside village on the Samaná Peninsula. And the village beach is simply stunning.

Thinking about visiting Las Galeras?
Read up on the best beachfront stays in Las Galeras, DR.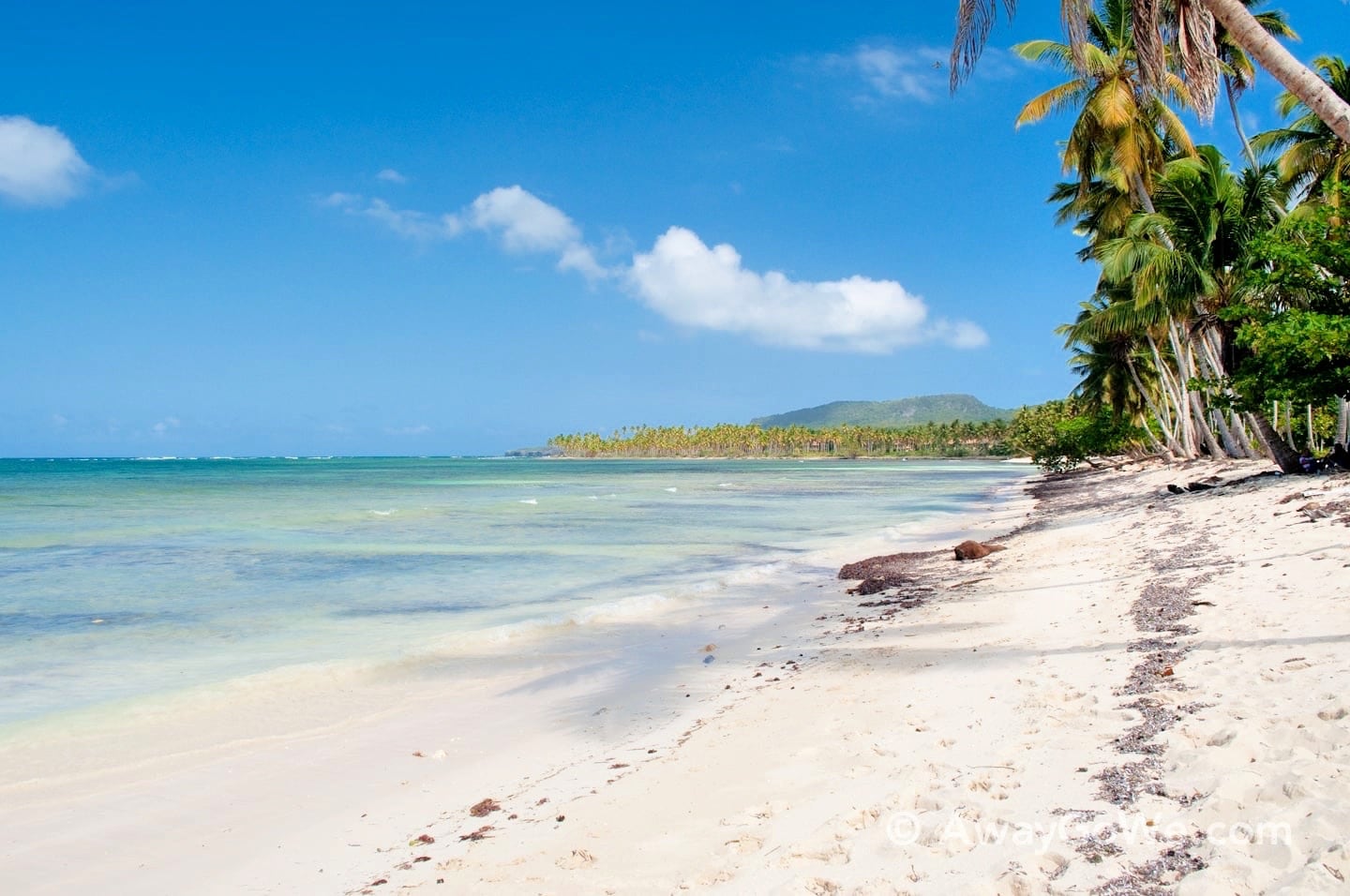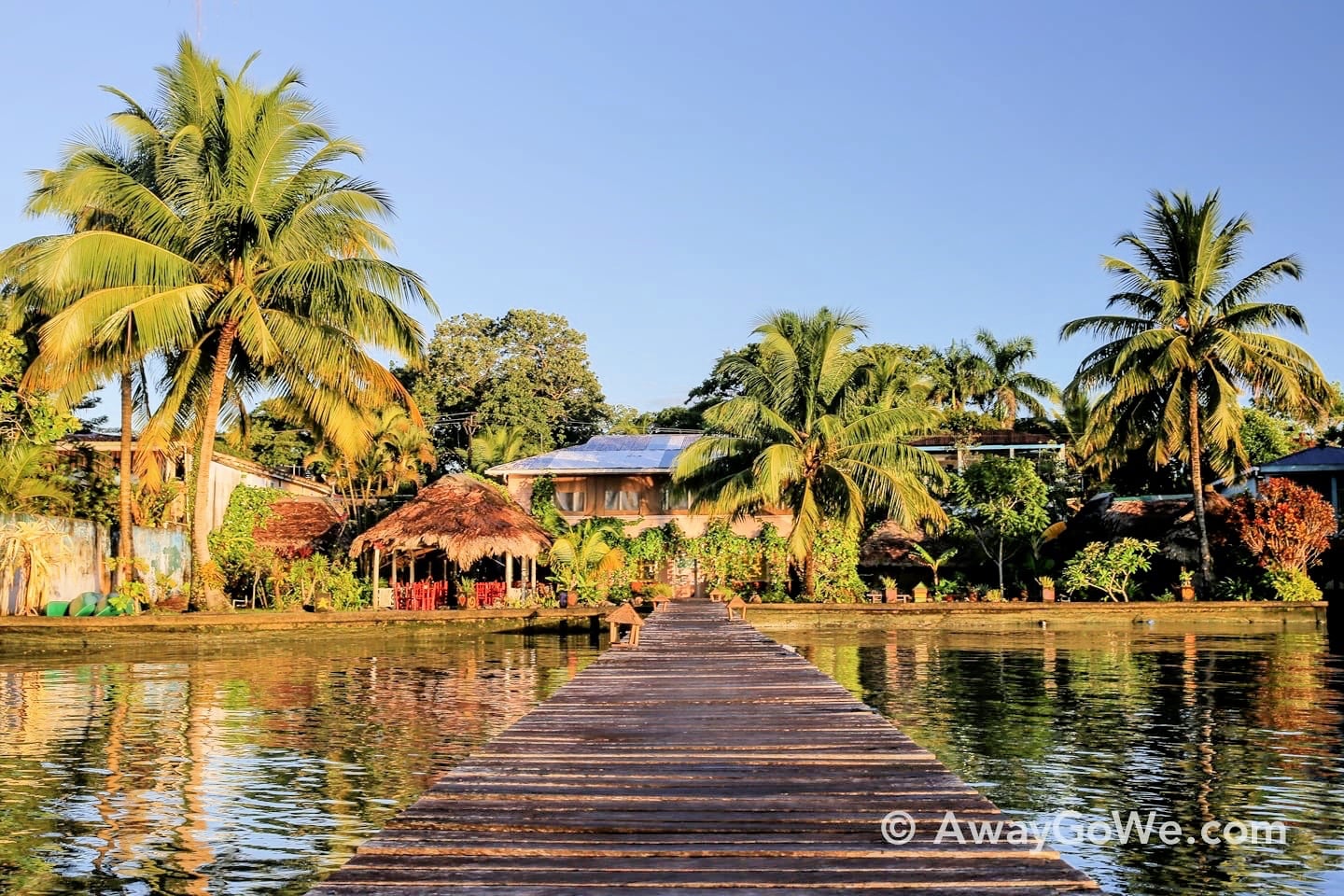 9) Hotel La Casa Rosada
|

Guatemala

And now for something a little different. Representing the only Guatemala pick on the list (and one of the more urban locations as well), Hotel La Casa Rosada was our go-to place in Livingston while we were living in Southern Belize.

Only accessible by boat, Livingston is a fairly remote place, though you might not know it strolling around town.

If you happen to find yourself in this part of the world (and trust me, you most certainly do!) Casa Rosada is a wonderful choice for a stopover en route to Belize, or on your way to explore Guatemala from Belize.

While the term "beach" hut doesn't quite apply here (the huts are indeed on the sea, but there's no proper beach to be had in this part of town), this place has got a superb tropical/jungly Caribbean-meets-Latin-America feel to it. And the food is incredible.

Check Rates & Availability: Booking.com | TripAdvisor

Looking for more great places to stay in Livingston?
Read up on top stays in and around Livingston, Guatemala.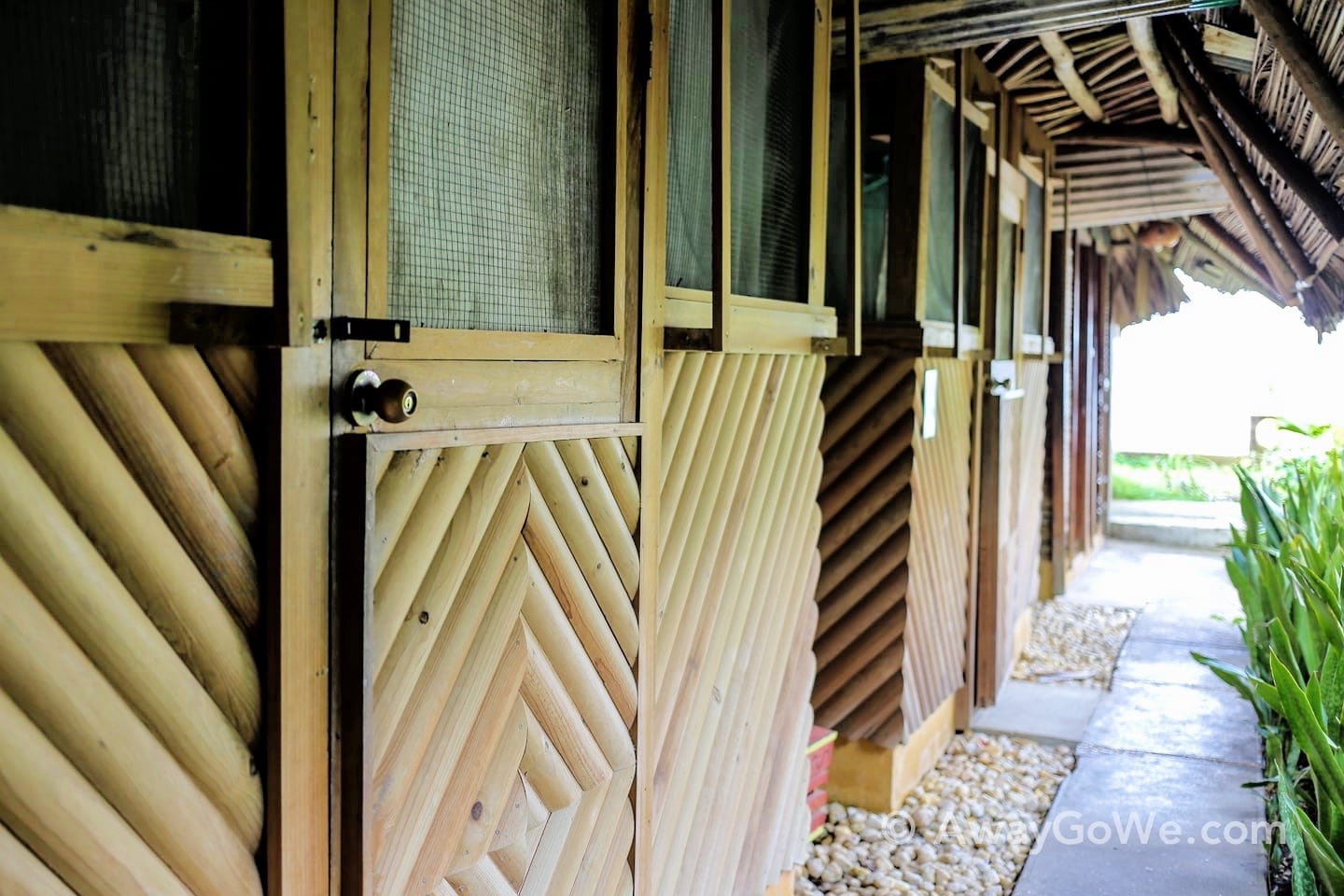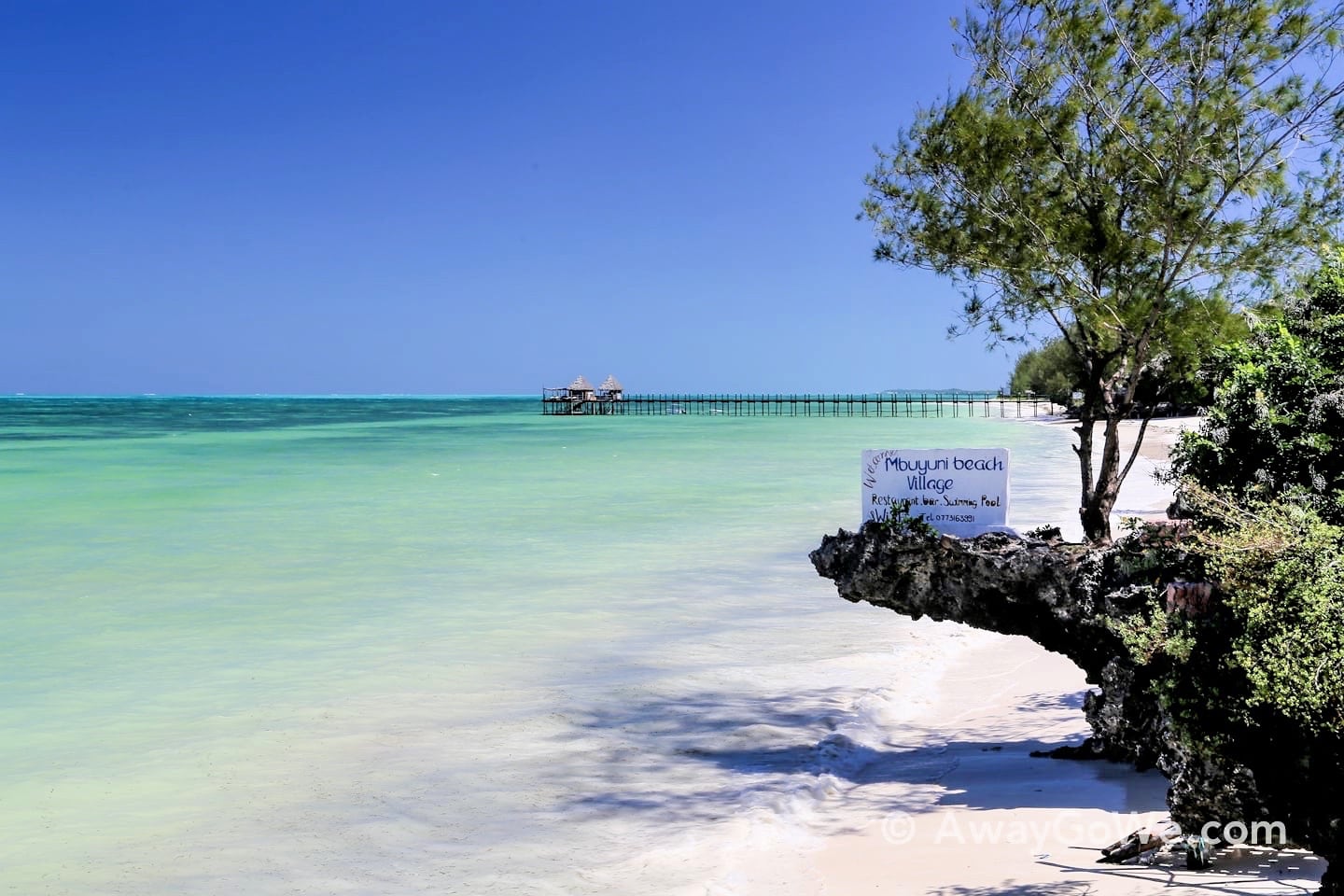 10) Mbuyuni Beach Village
|

Tanzania (Zanzibar)

I saved the best for last. But that's how it should be, right?

Mbuyuni Beach Village is a beach paradise if we've ever found it, and an awesome deal, no matter which way you slice it. First-rate accommodation, excellent on-site restaurant, beachside pool, and the list goes on.

We originally planned to spend three nights here and ended up spending ten!

Yes, we did benefit greatly from shoulder season pricing, but the value we got here would easily justify paying much more.

Mbuyuni offers an array of accommodation, but the beach huts are really what you want, packed with a number of amenities that add a hint of luxury to what could easily be a fairly rustic stay.

Best of all? You're just steps away from a jaw-dropping beautiful beach!

Check Rates & Availability: Booking.com | TripAdvisor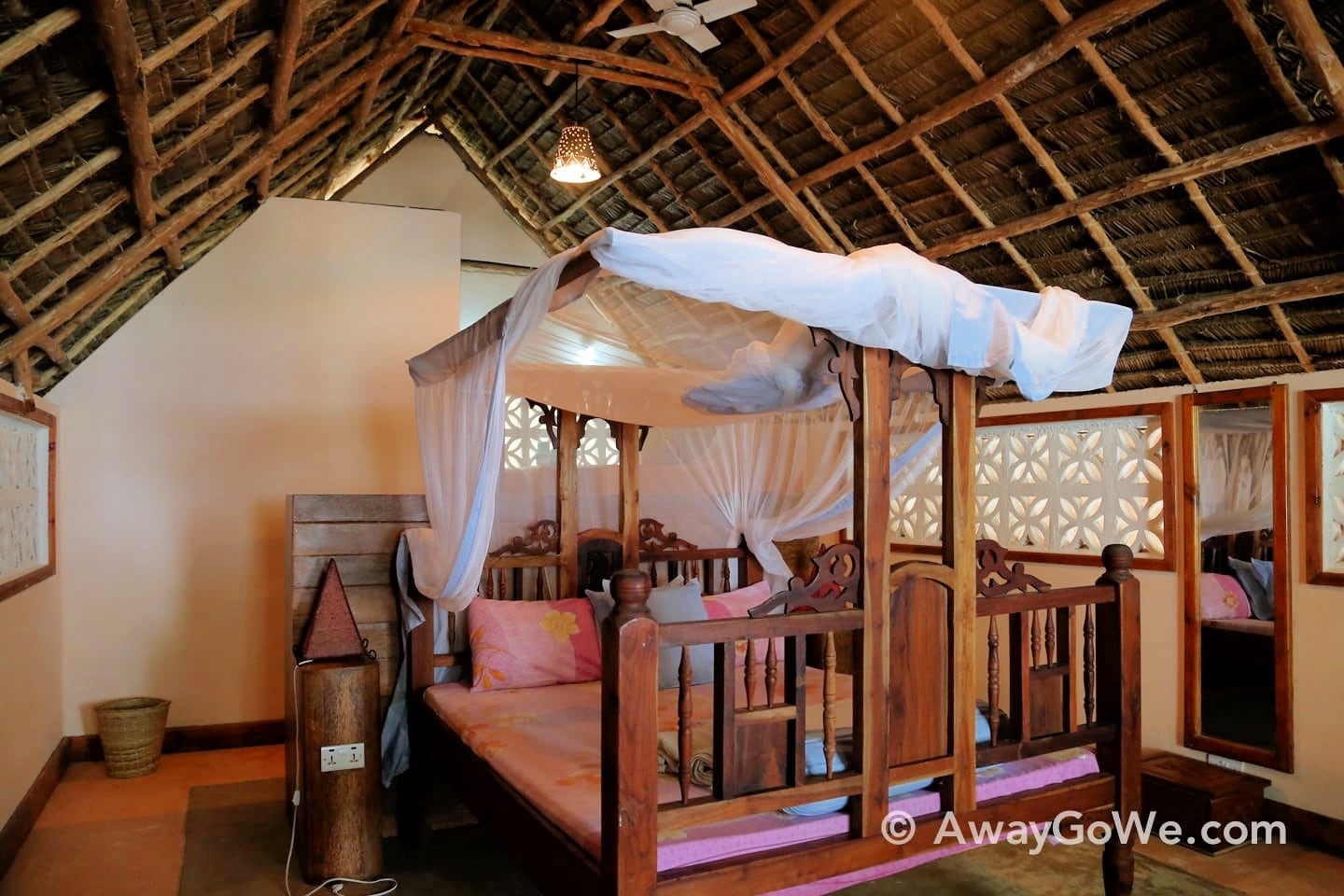 And, you can't beat nearby Jambiani on the east coast of Zanzibar for friendly, laid back locals, beautiful coastline, and great food.
Unlike nearby Paje, Jambiani is first and foremost a fishing village, not a tourist hub. Look forward to having conversations with locals that don't just include buying and selling knickknacks and snorkel trips (though you can find those too).
---
Thanks for Reading Our List of Favorite Tropical Beach Hut Stays for Budget Minded Travelers!
Don't forget to share this list with the beach bums in your life!
---