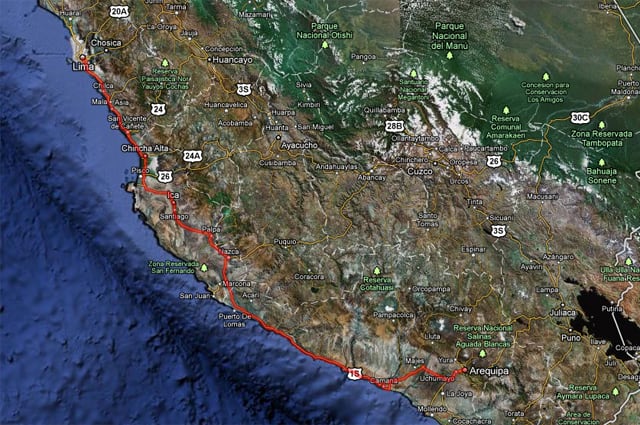 We arrived in Arequipa in the morning and headed to our guesthouse, El Caminante Class. At 7,700 feet we began to notice that climbing two flights of stairs to the hostel left us a little breathless. Later in the day we learned that there had been a rollover bus accident involving a double-decker night bus on the roads from Lima to Arequipa involving a different company, we were thankful for our choice of bus!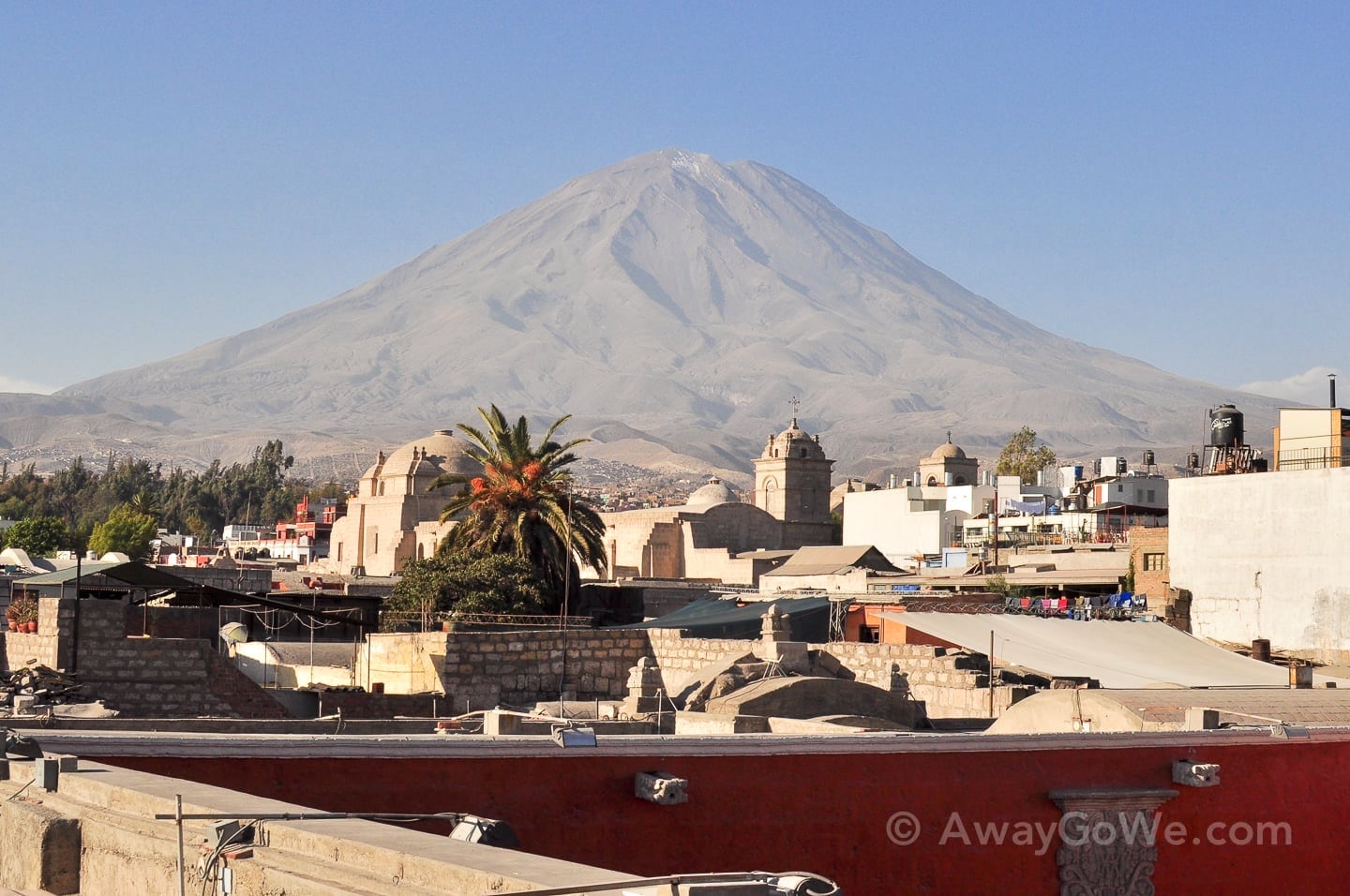 Volcano "El Misti" looms large over the Southern Peruvian city of Arequipa.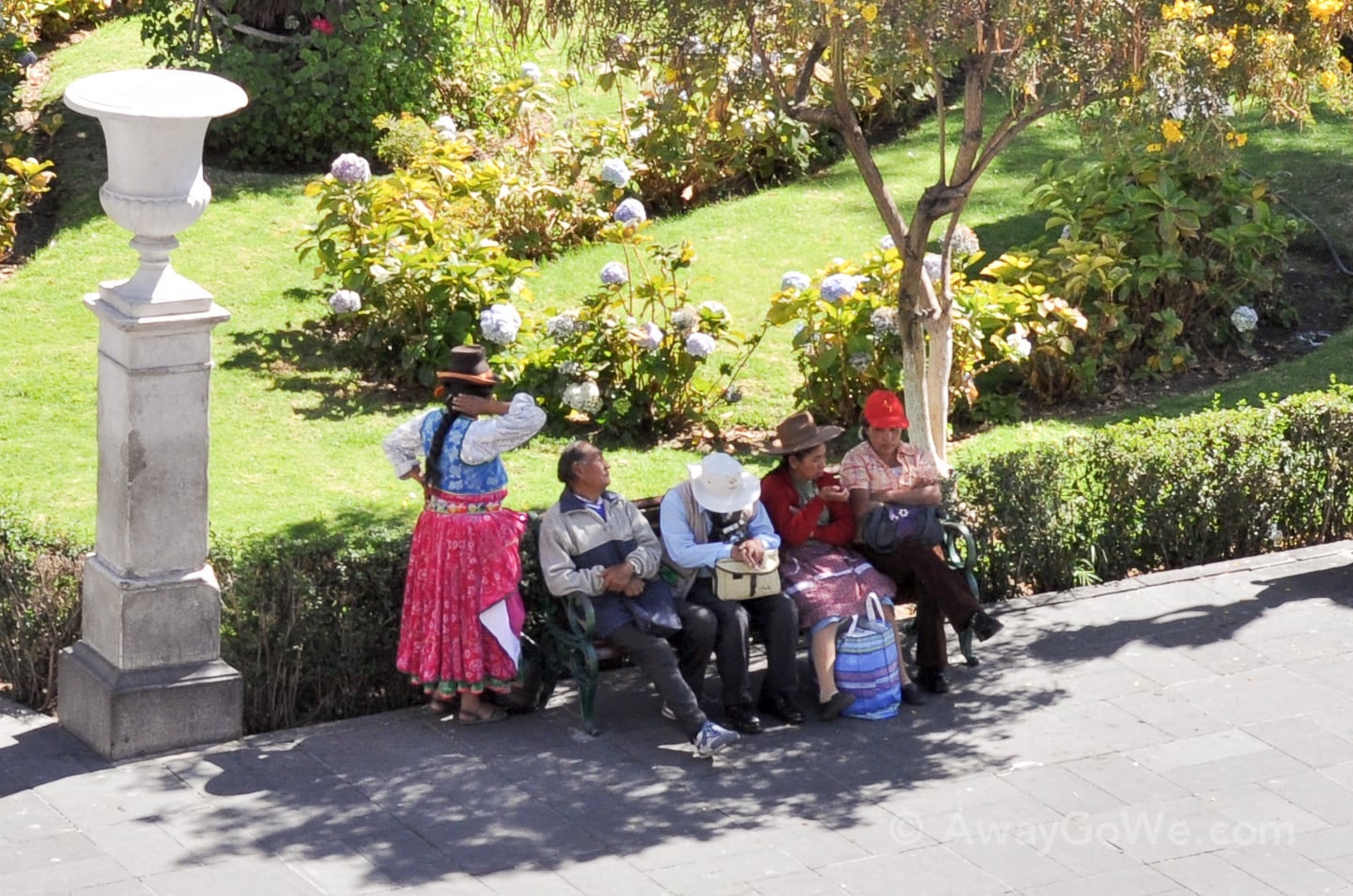 "Arequipeñas" enjoying a sunny afternoon at Plaza de Armas.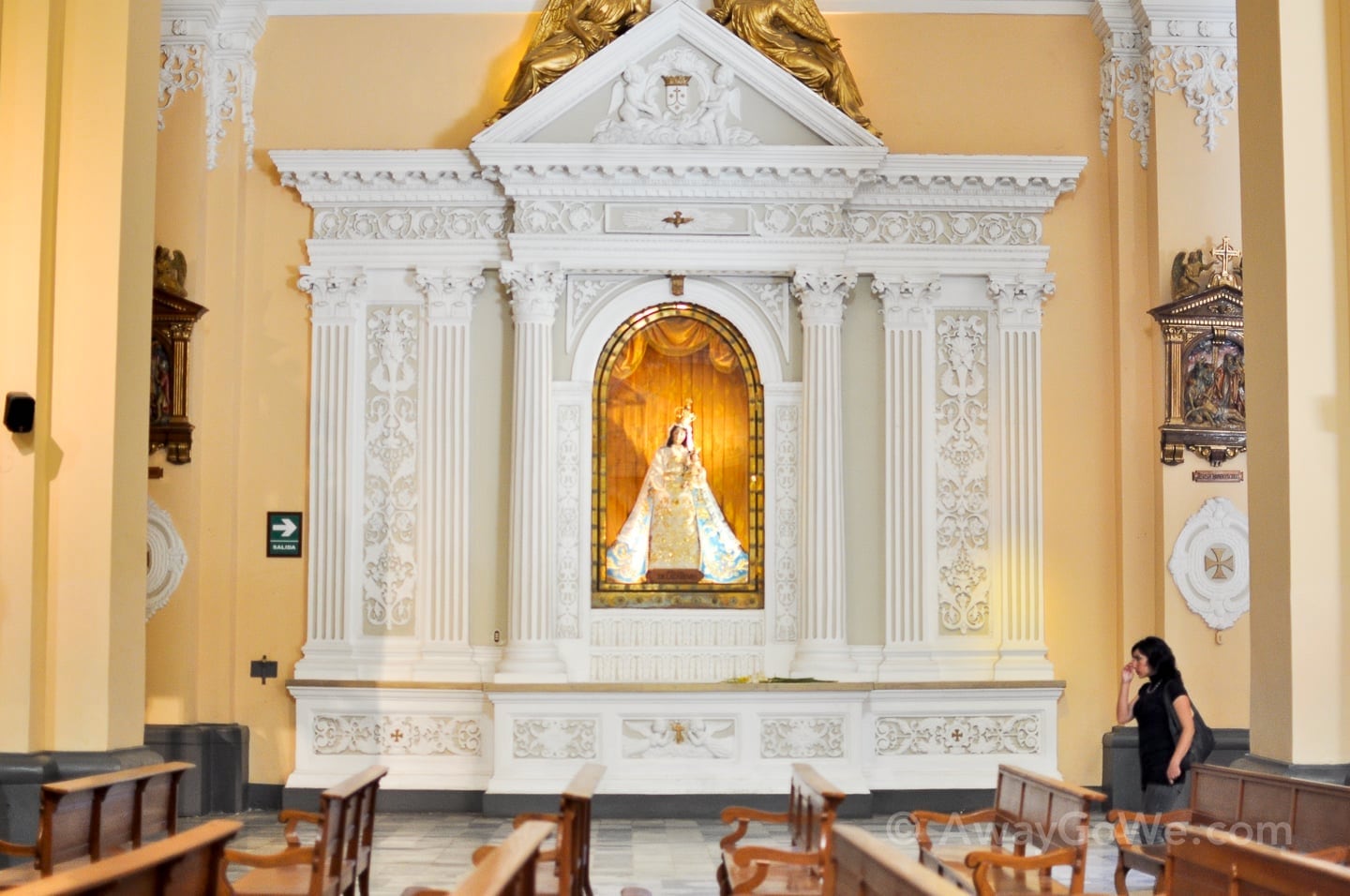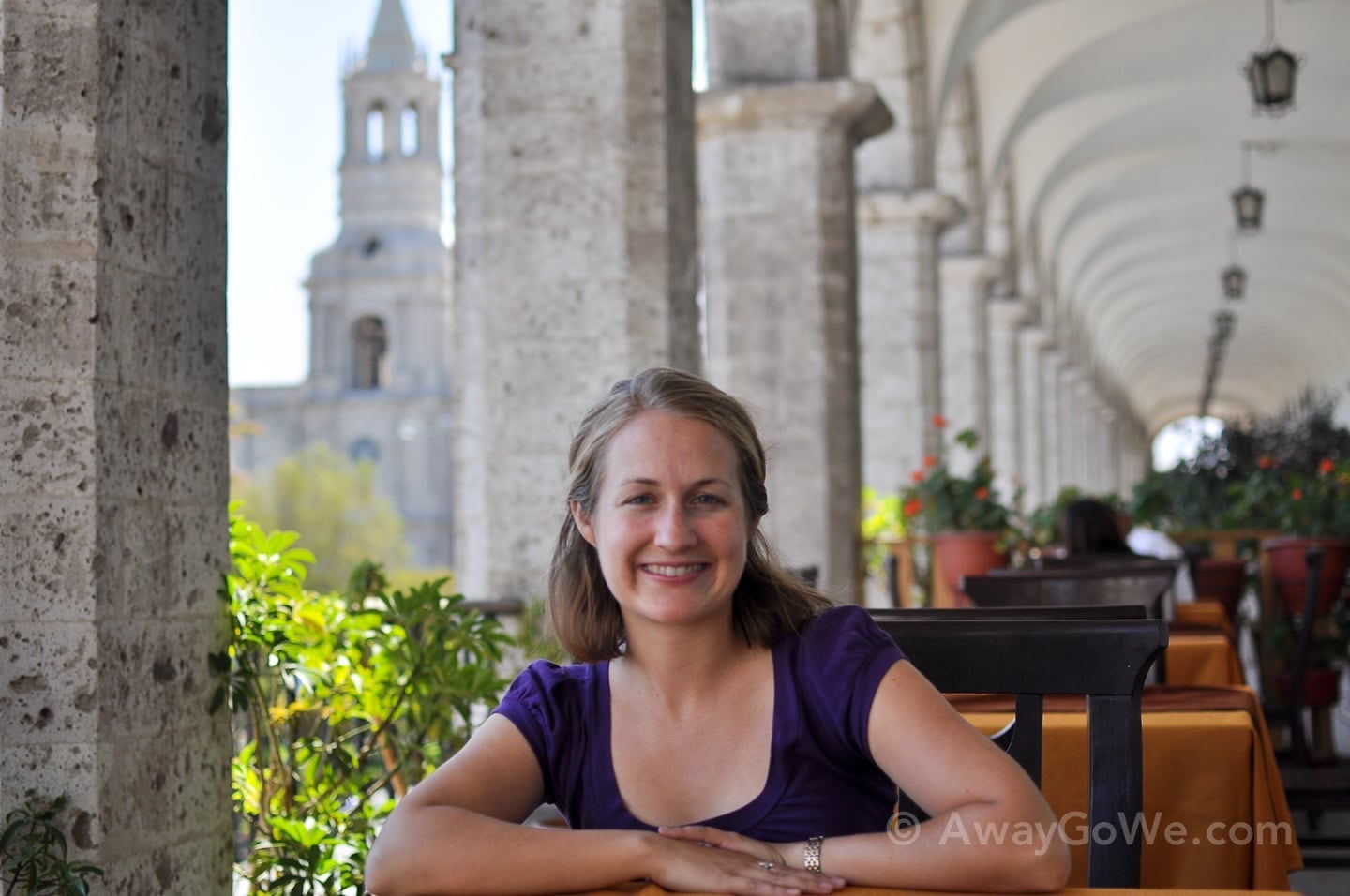 We meandered the streets of Peru's second largest city before enjoying our first "real" meal at a restaurant overlooking Plaza de Armas. We quickly learned that their food is quite different than food typical to Central America and Mexico, and opted to pick a few items at random…our favorite was the Ricotta Relleno (famous in the area), a big red pepper stuffed with cheese and meat, with a Pastel de Papa (potato cake) on the side…mmm.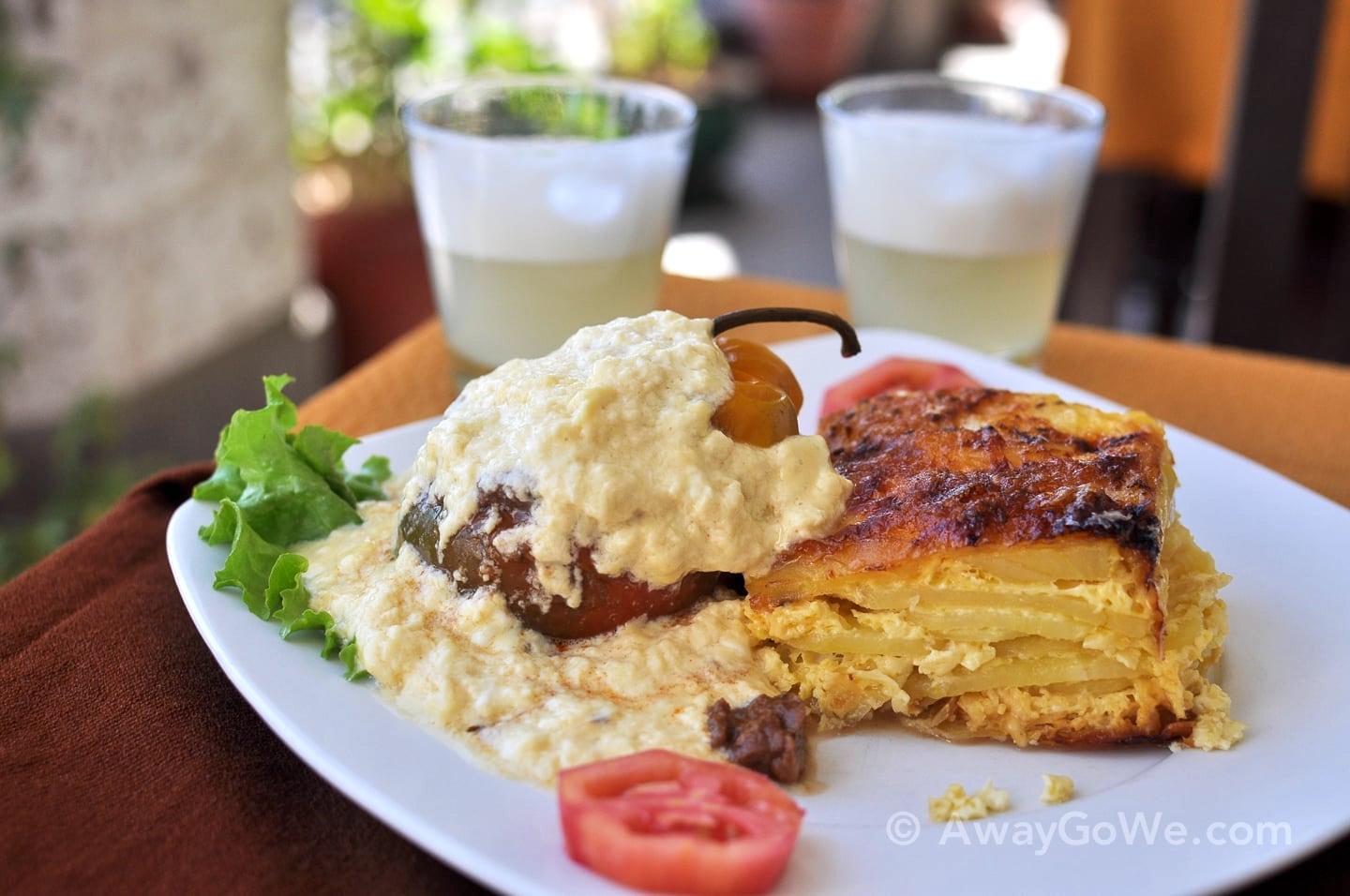 Here, we also enjoyed our first Pisco Sours of the trip, a national beverage made with grape brandy and frothy egg whites on top…mmm.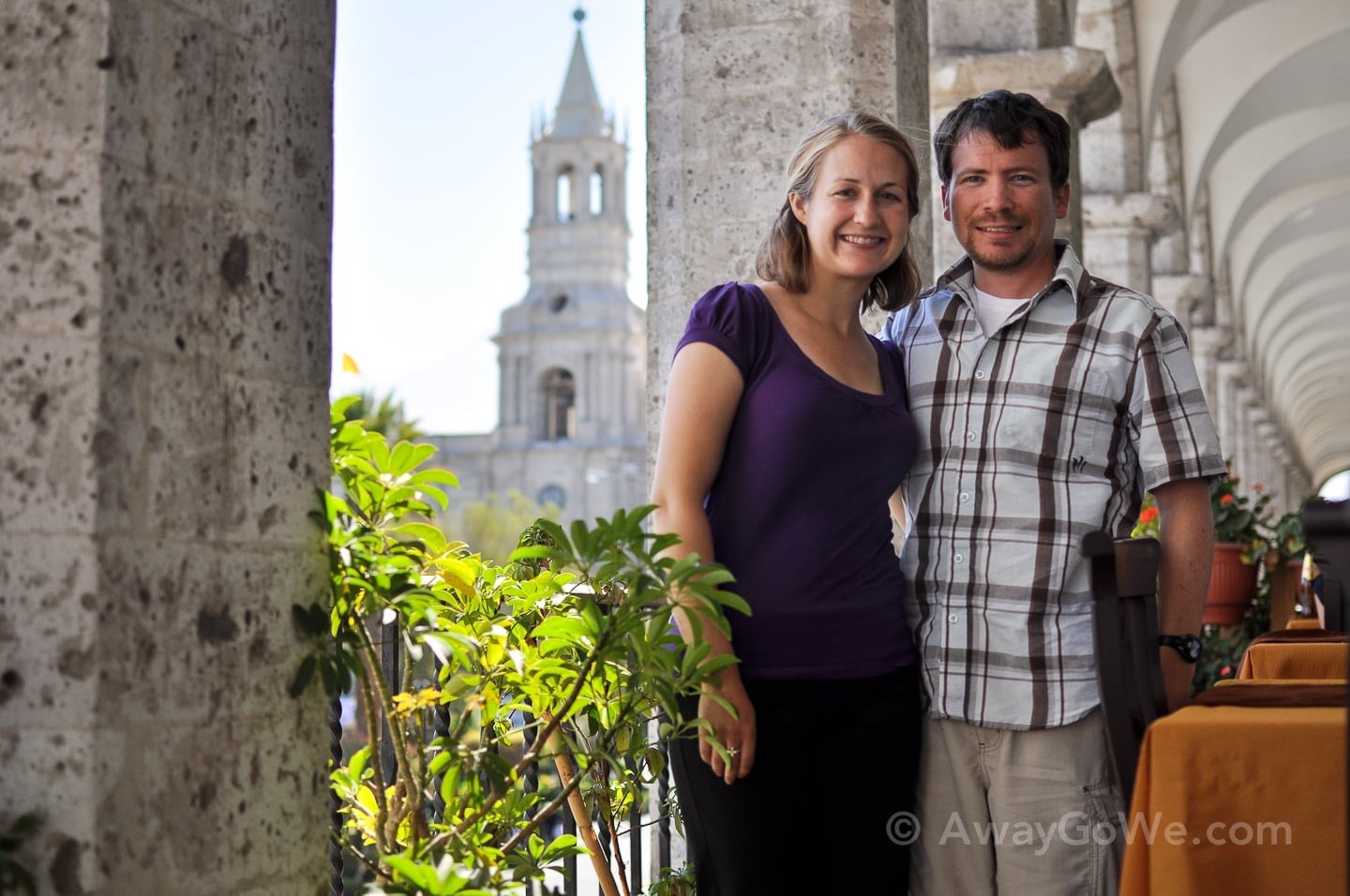 We arranged transport to Colca Canyon and headed to the city´s famous Monasterio Santa Catalina, just a block from our hostel. A huge convent-city now open to the public after being private for 291 years (or something crazy like that).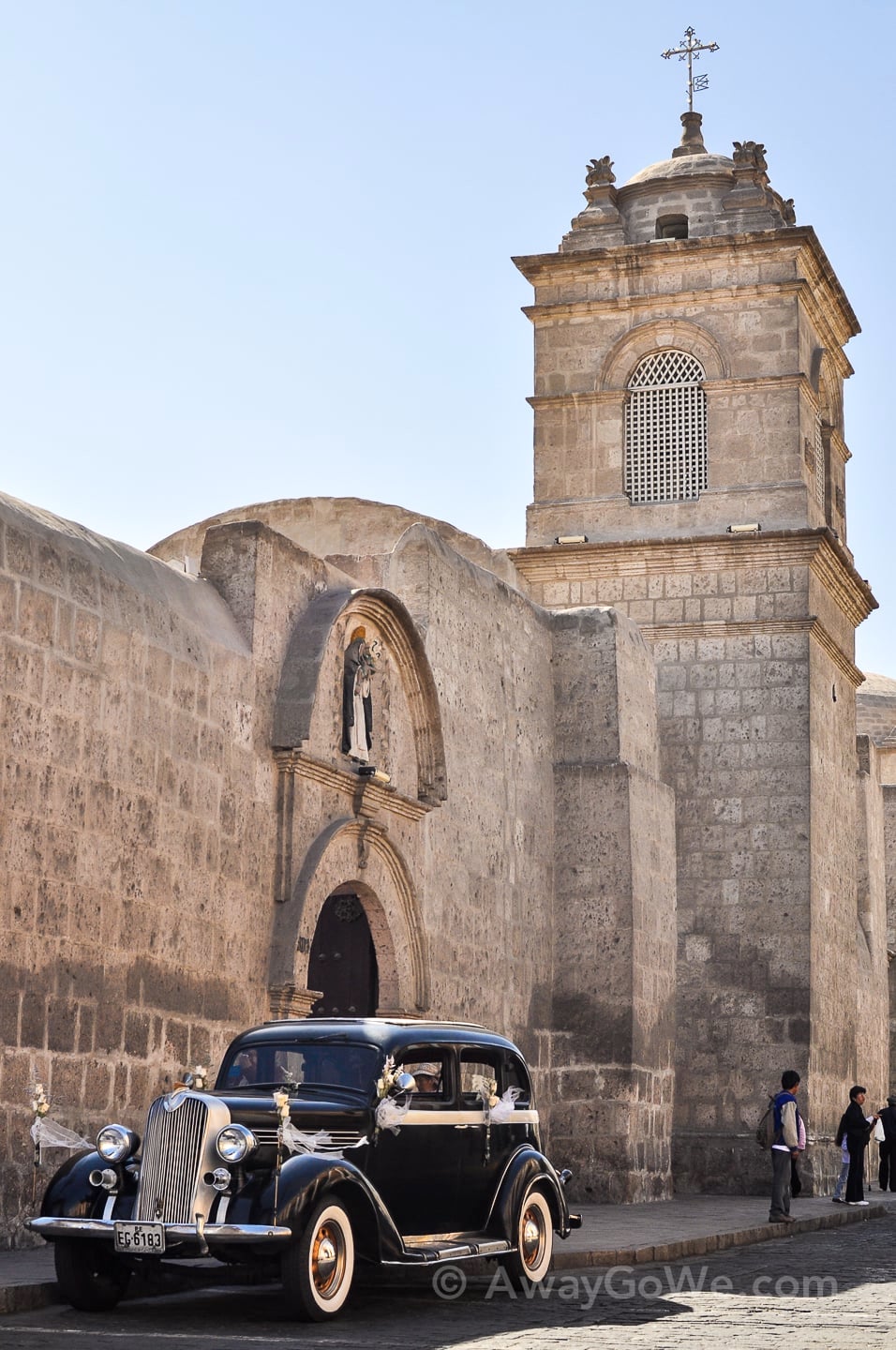 Arequipa's beautiful and mysterious Santa Catalina monastery.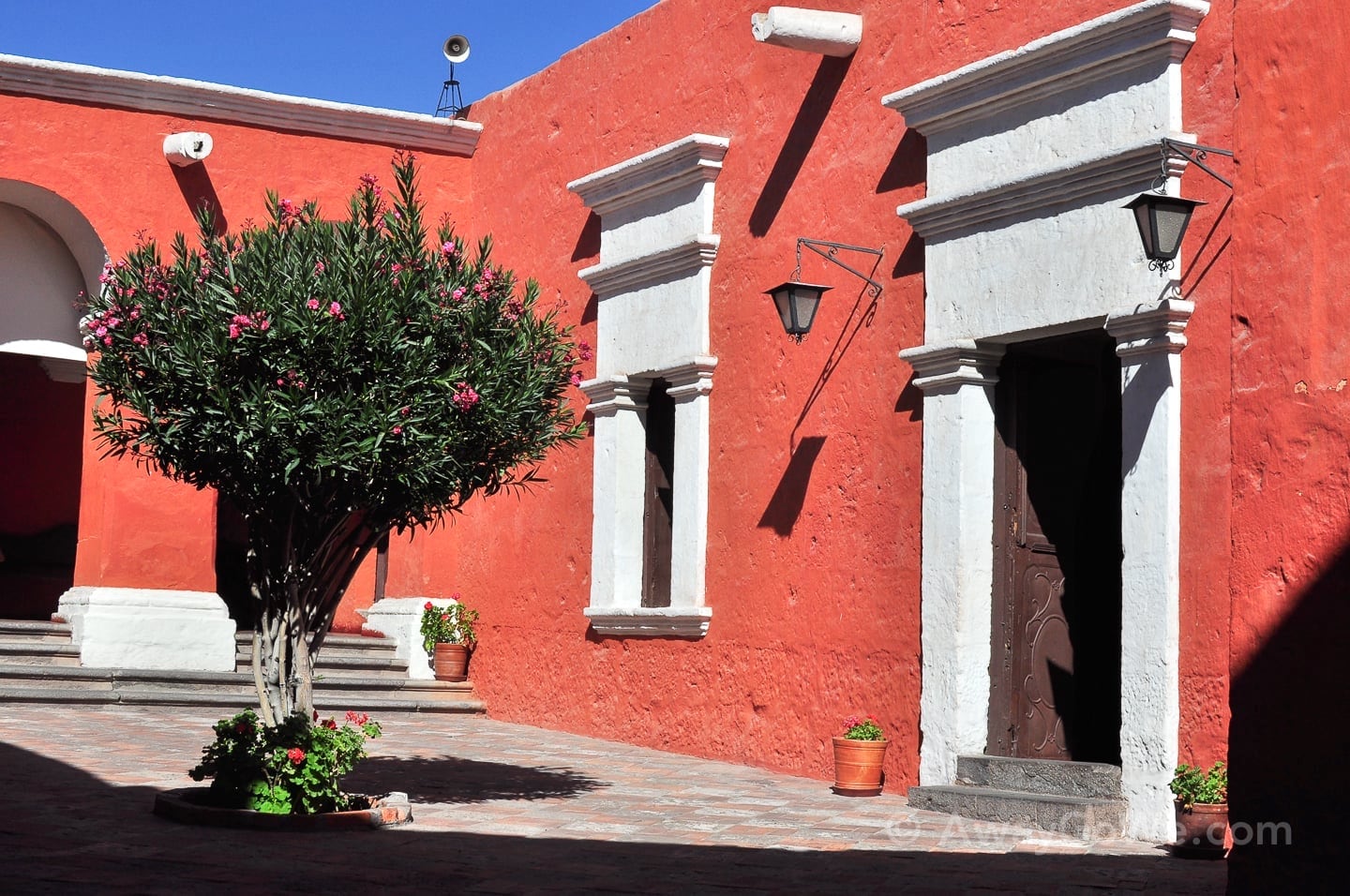 Inside Monestario Santa Catalina.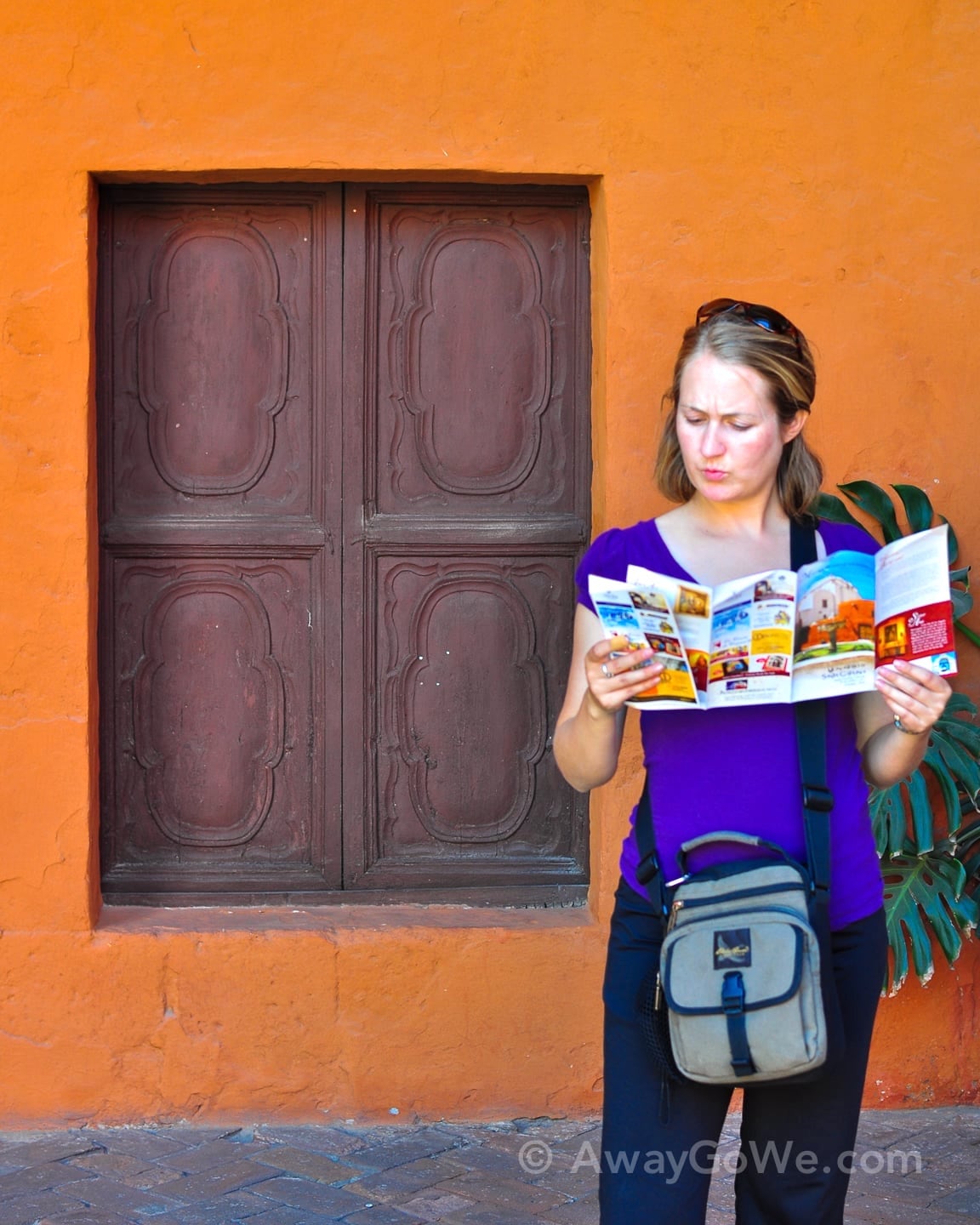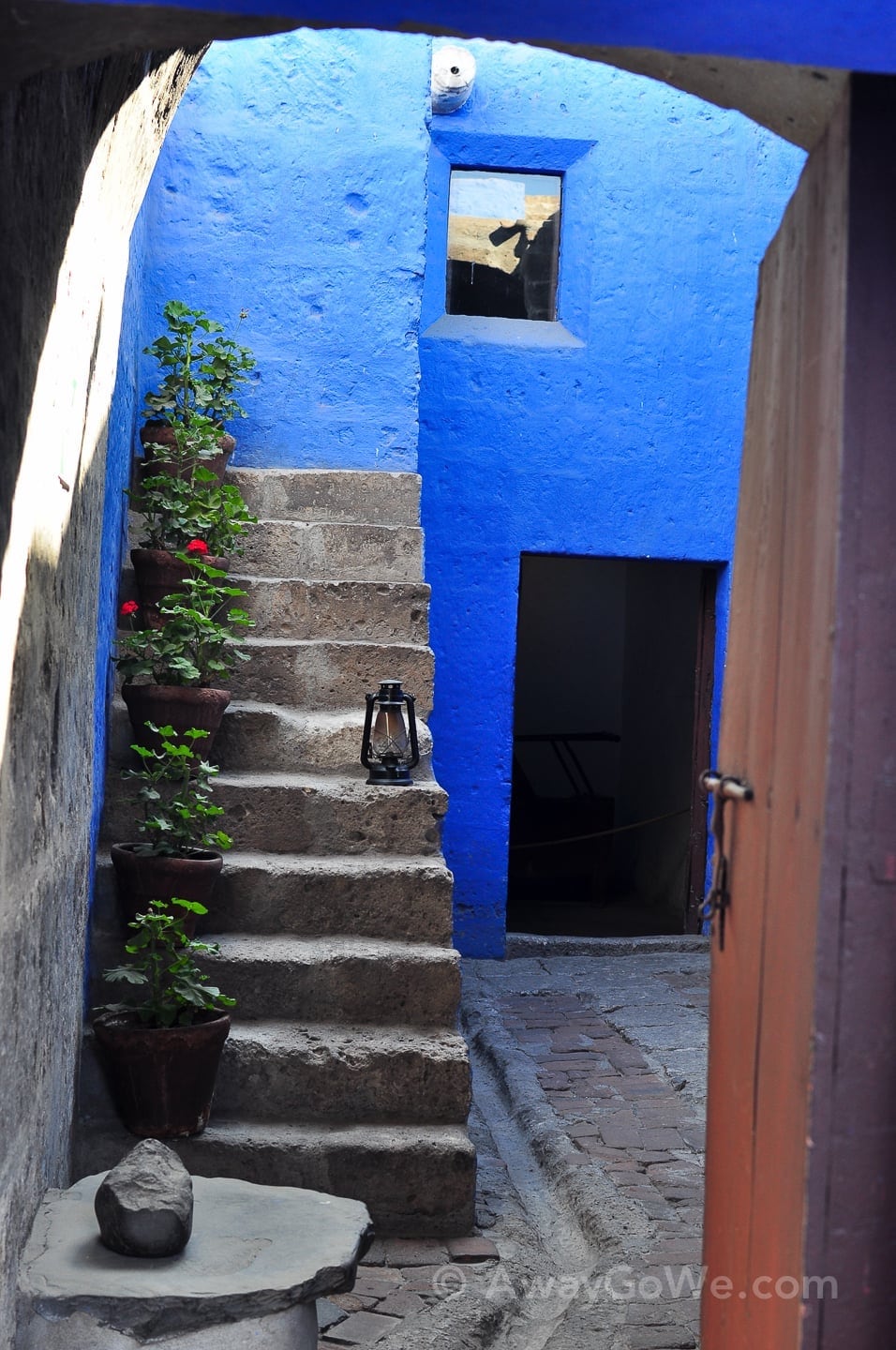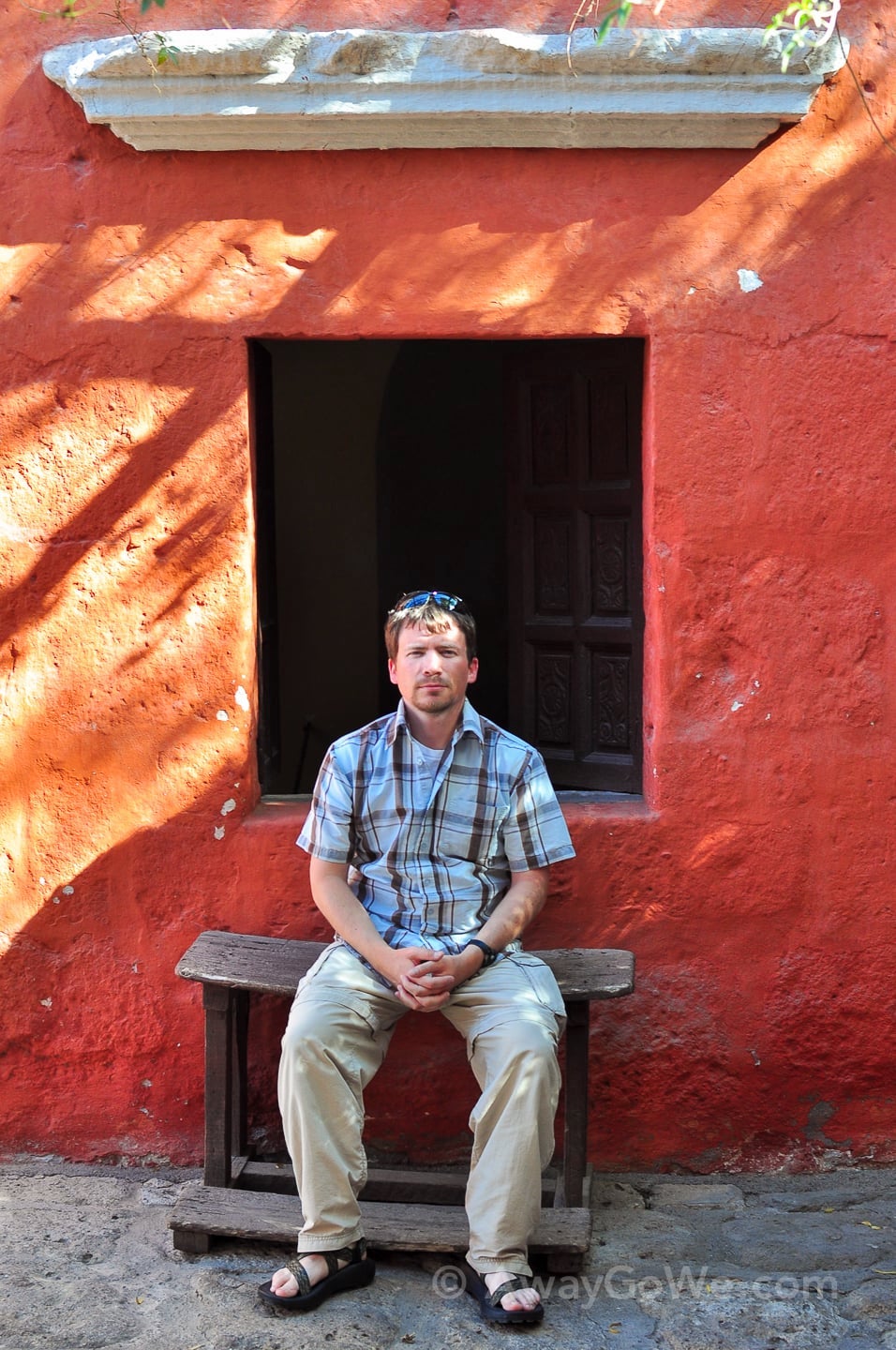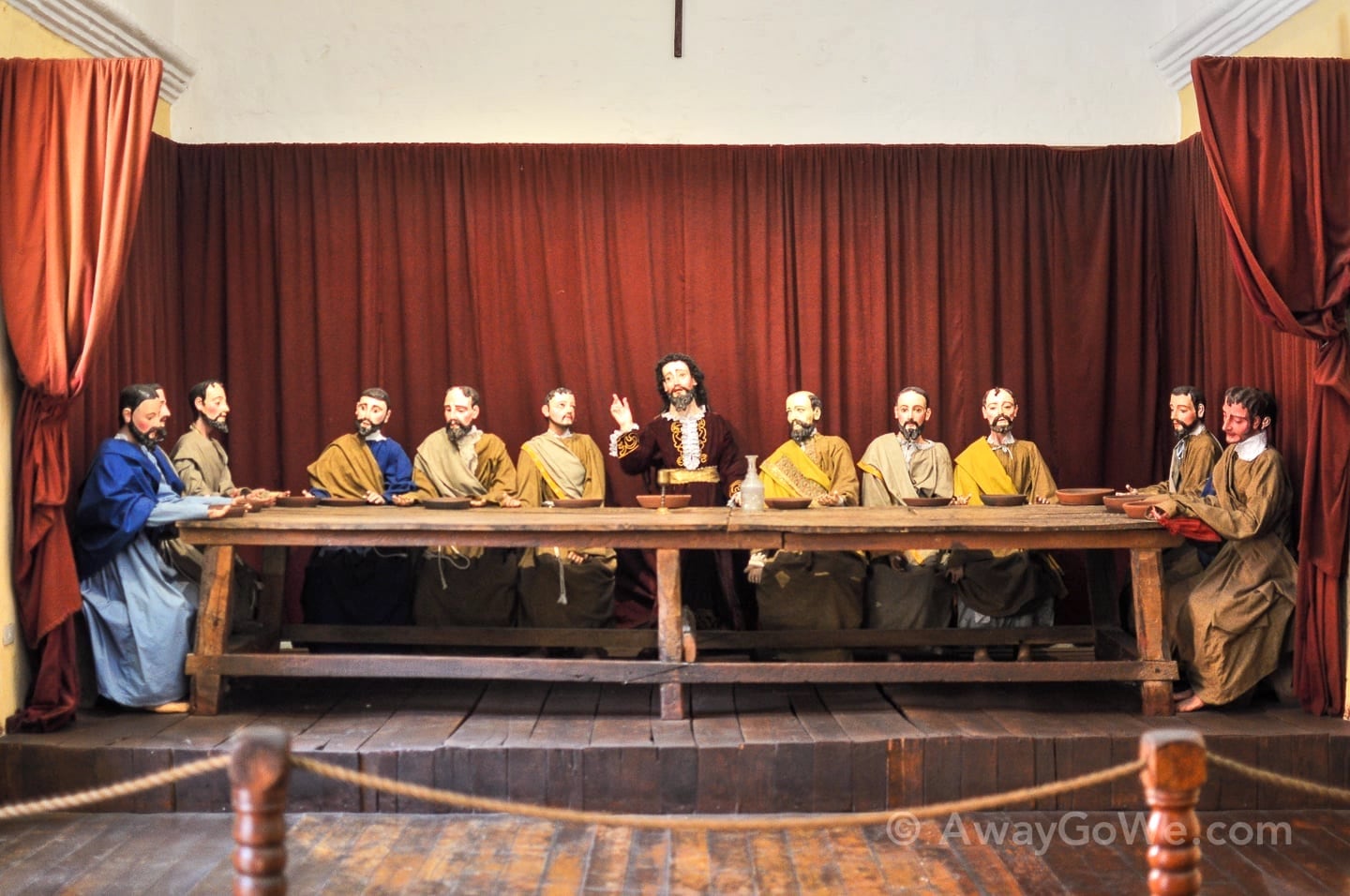 A depiction of the Last Supper with life-sized figurines. I shot the photo mostly because I thought Jesus was giving the peace sign, but after closer inspection realized he was merely trying to get the bartender's attention.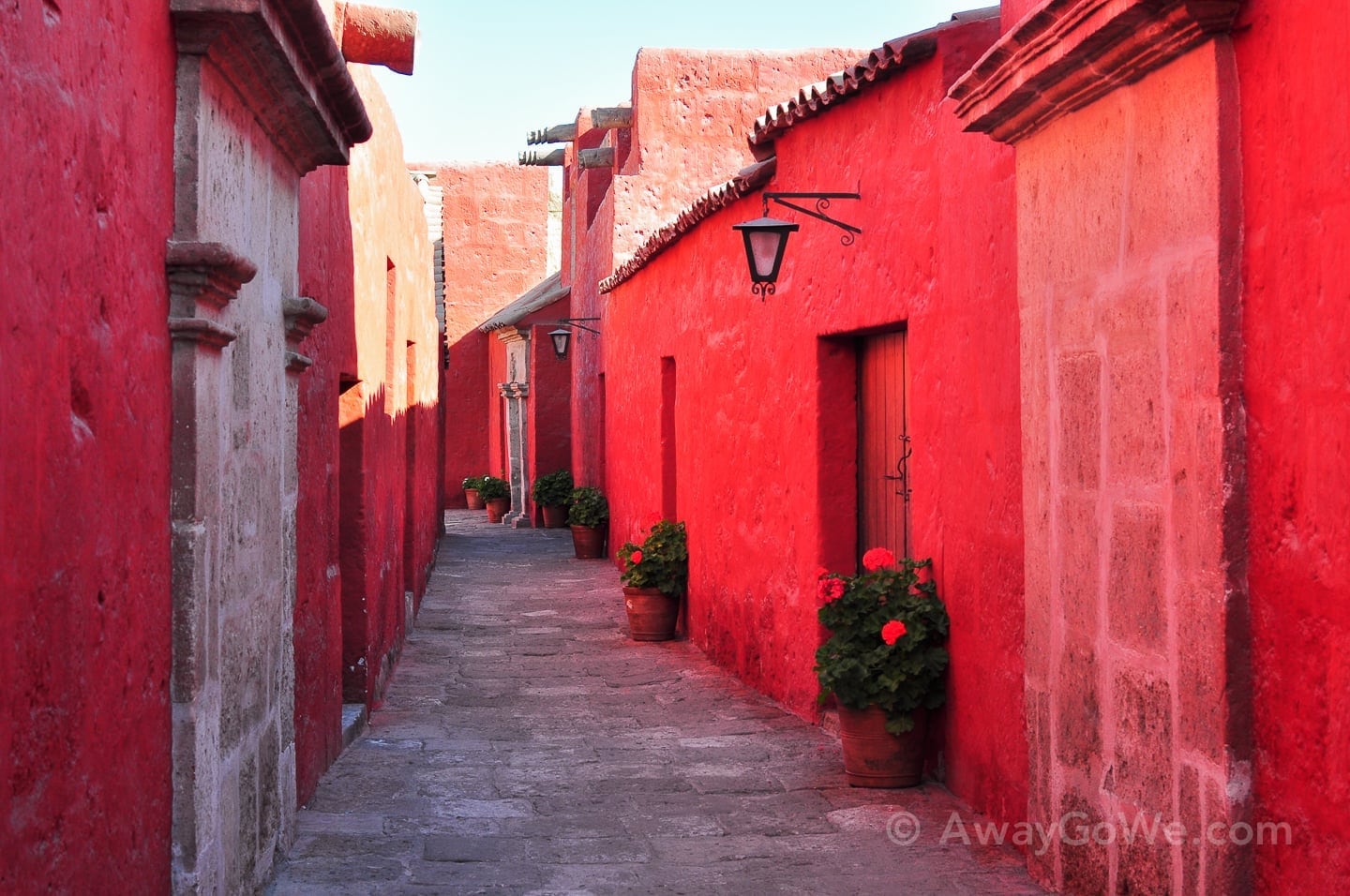 The monastery had all these tiny winding streets and little chapels, kitchens, and nun´s living quarters.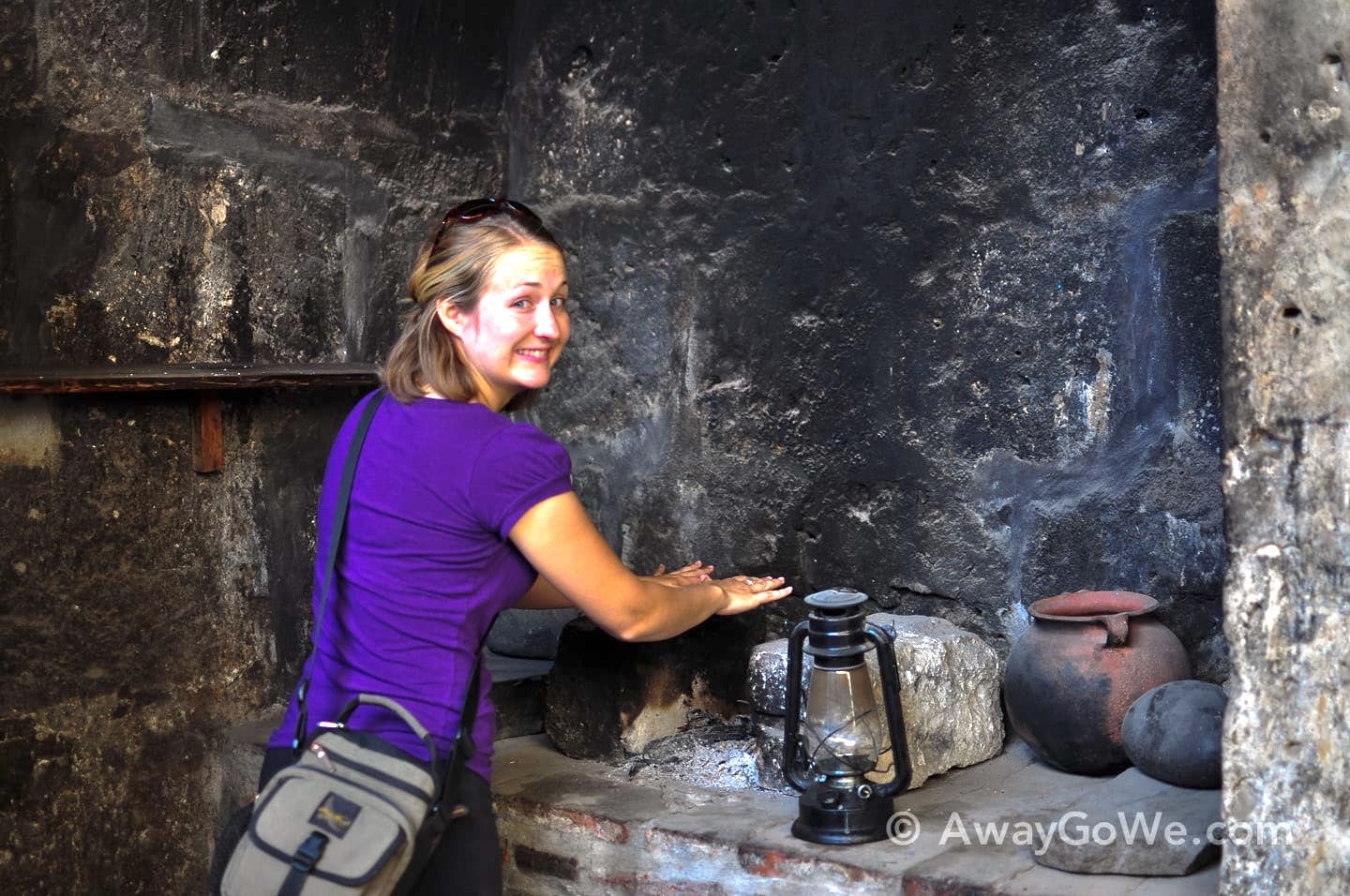 Lori slaving over a nun-stove.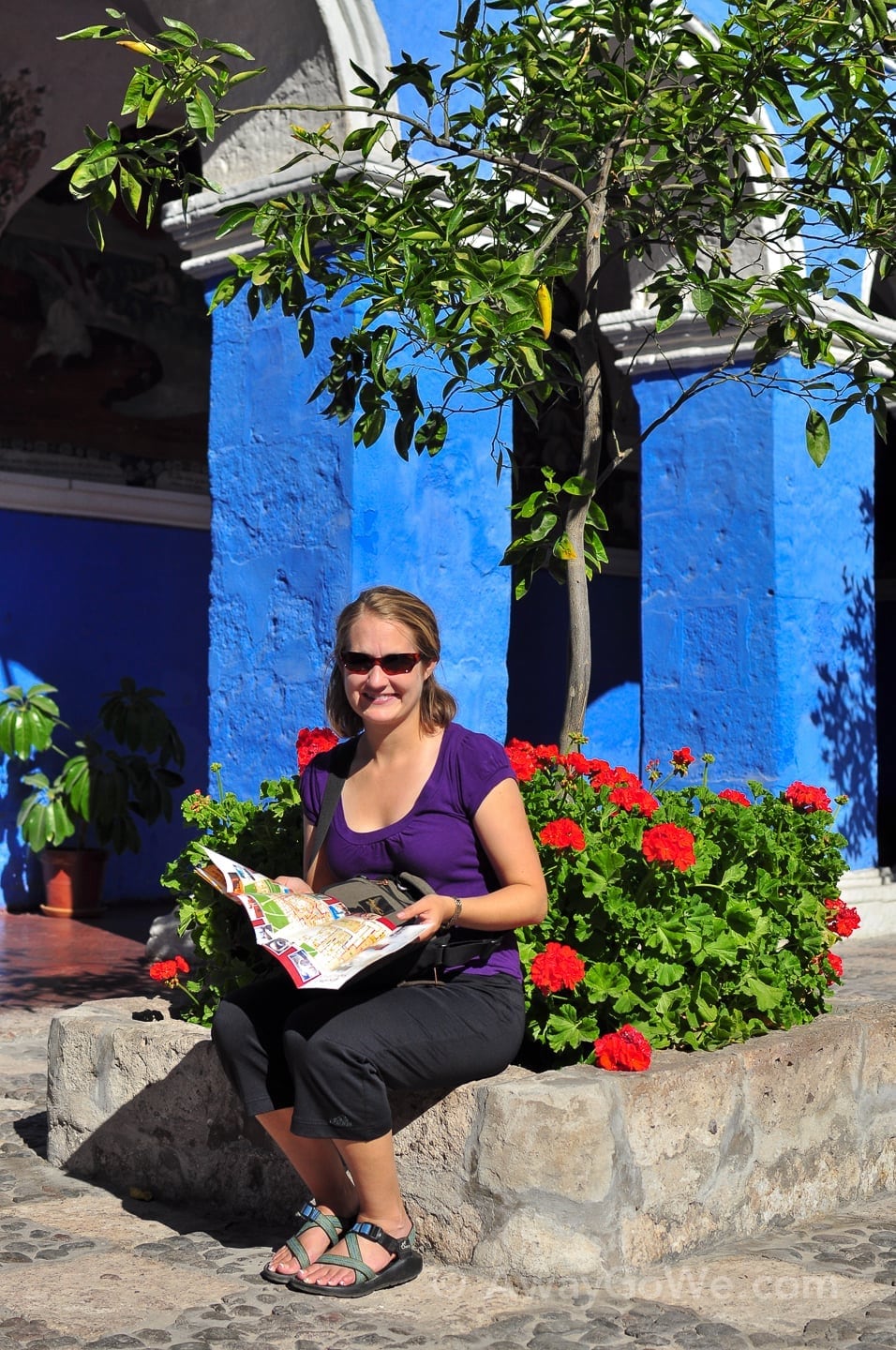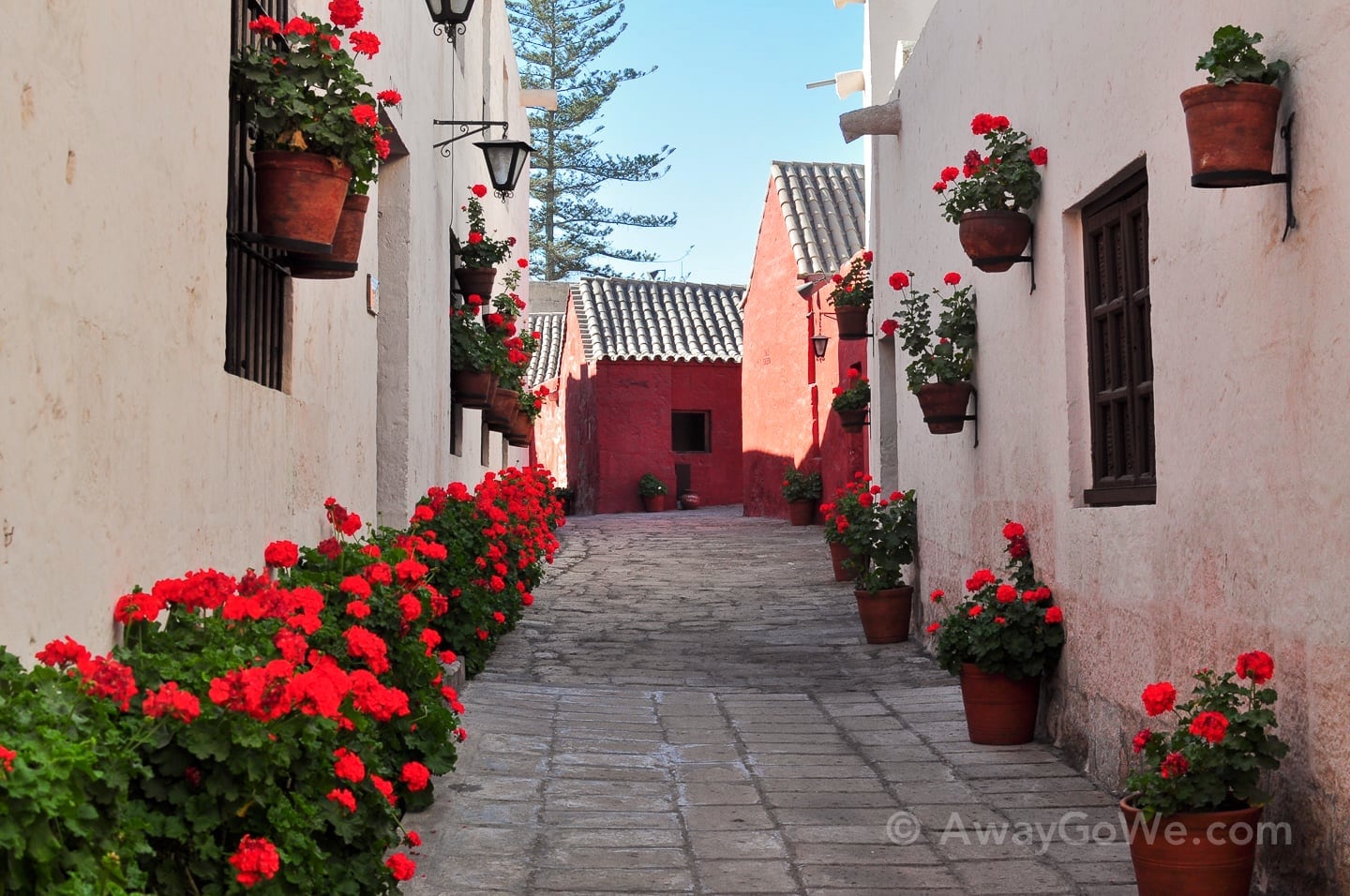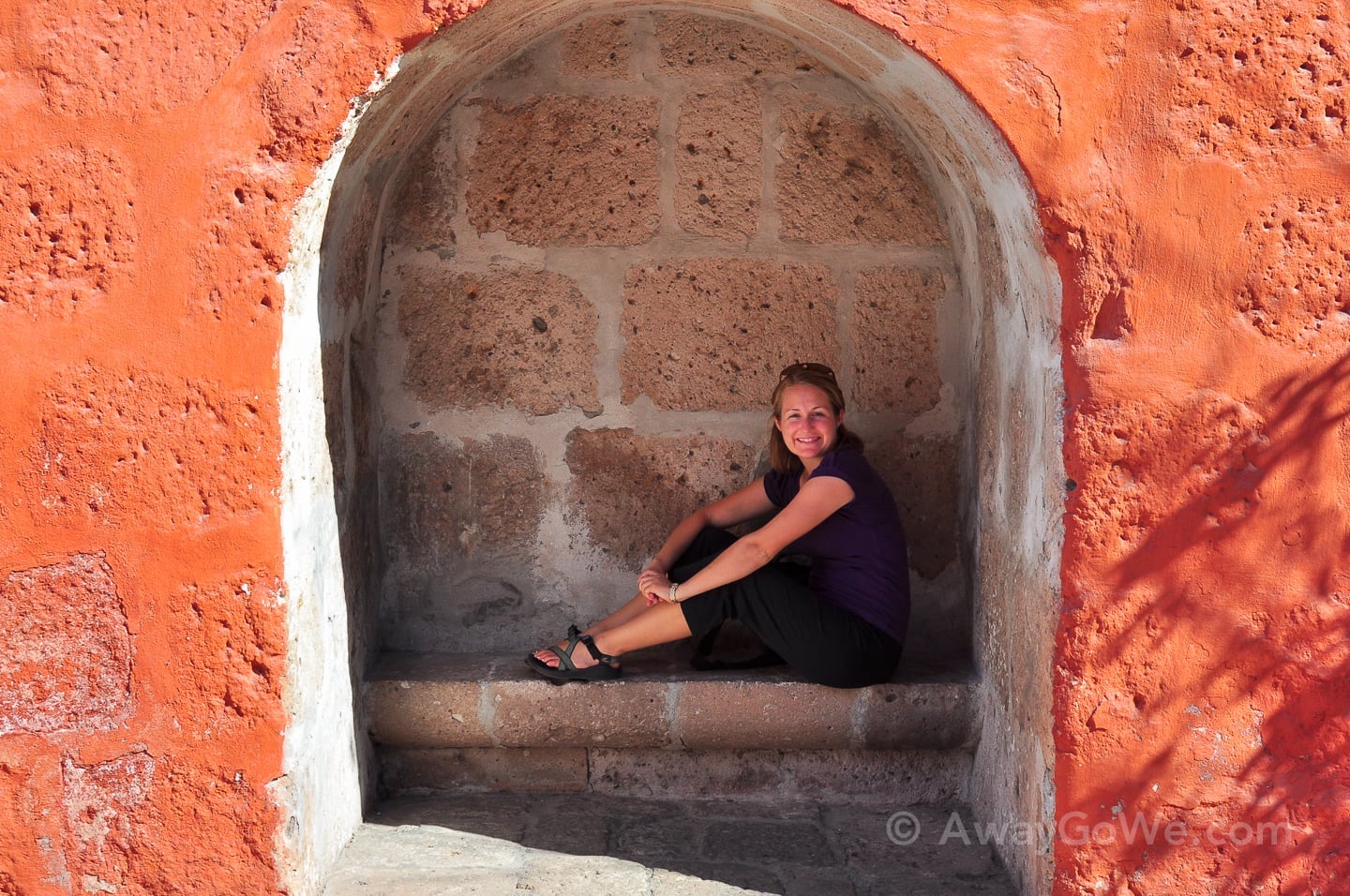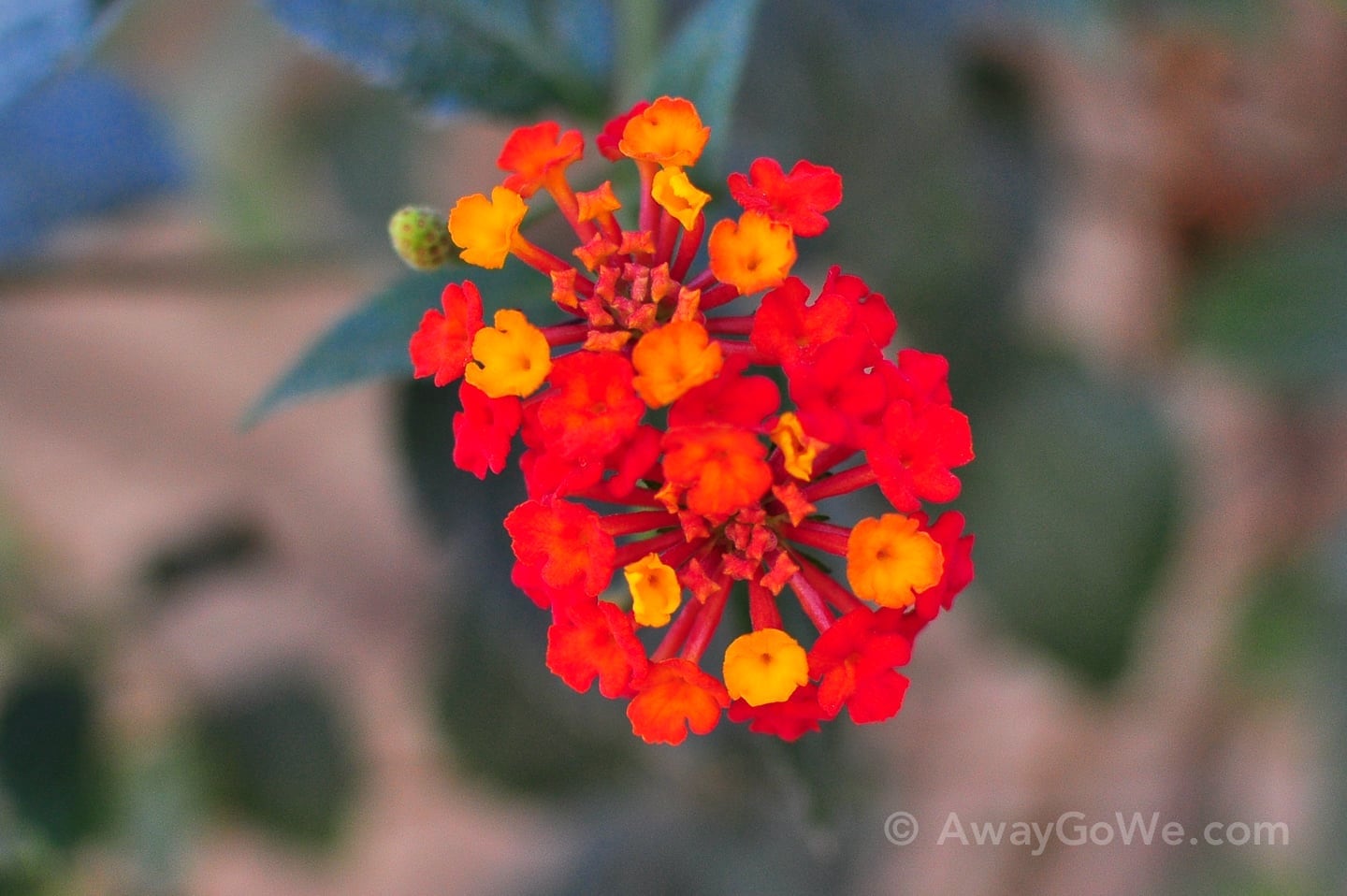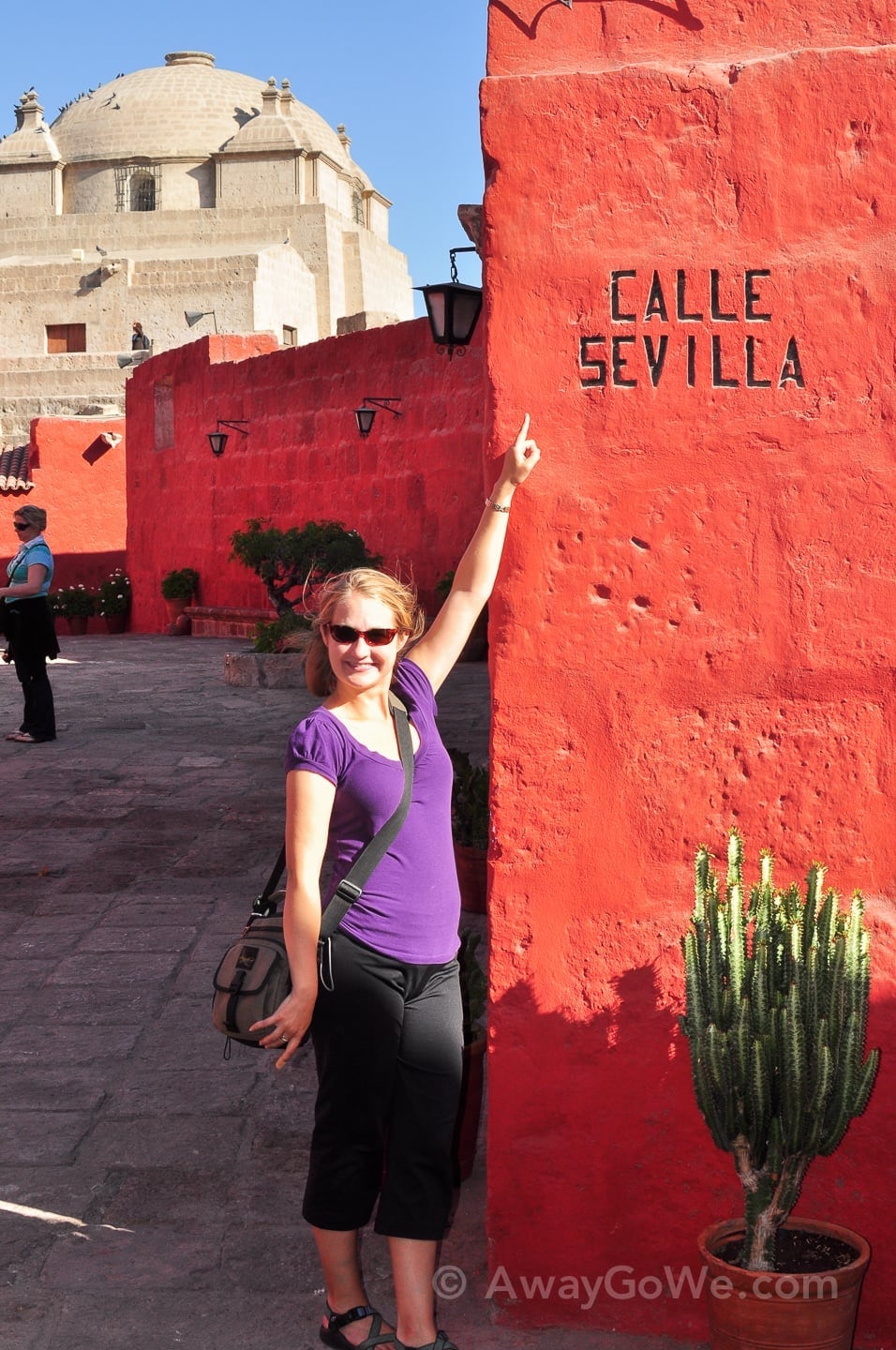 After our tourist time, we managed to lock ourselves out of our room in only our towels….haha, a long story. Then we wandered the streets with the locals again (many families were out on this pleasant winter, weekend evening).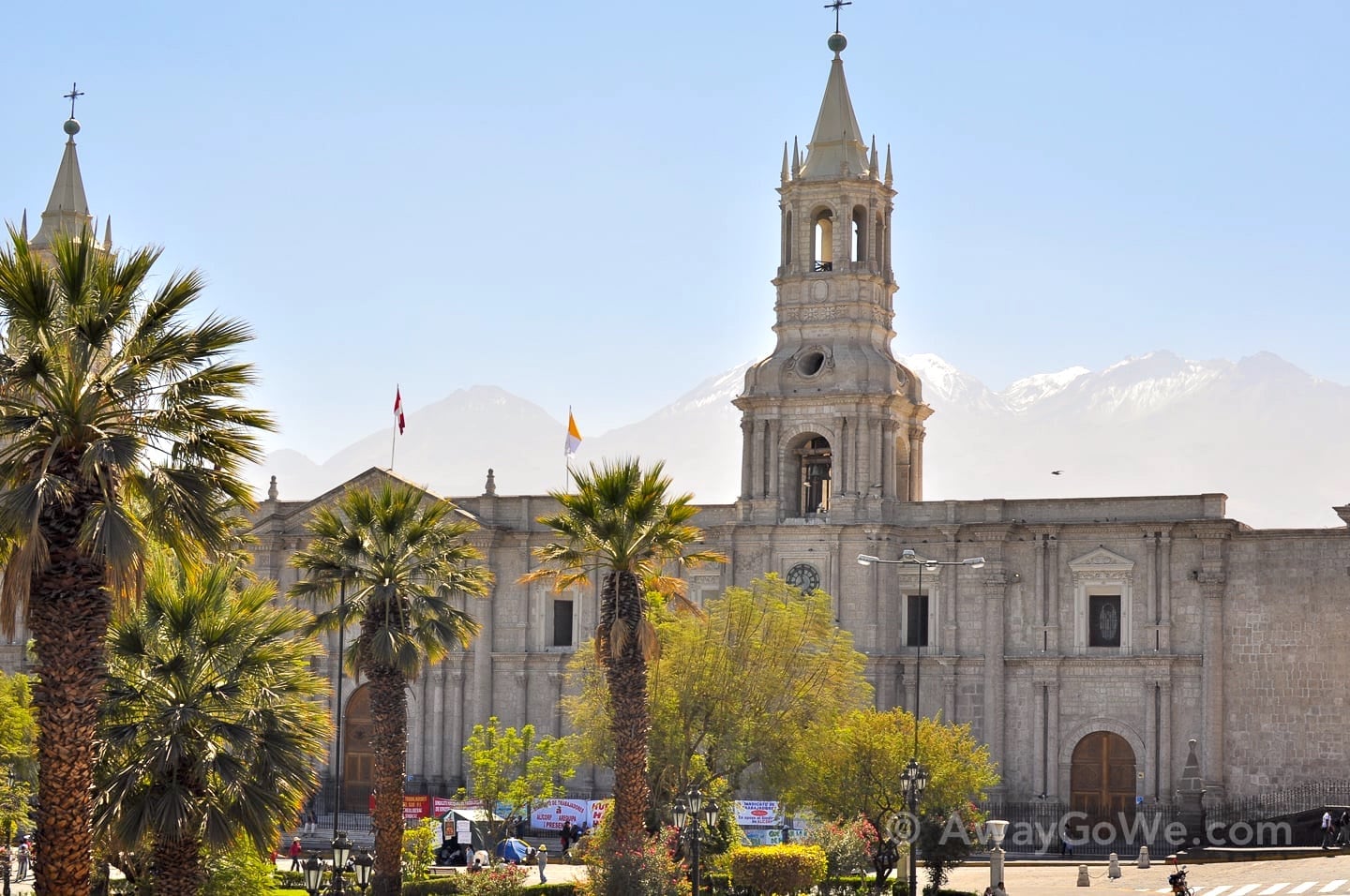 Arequipa's cathedral with Mt. Chachani and Mt. Pichu Pichu in the background.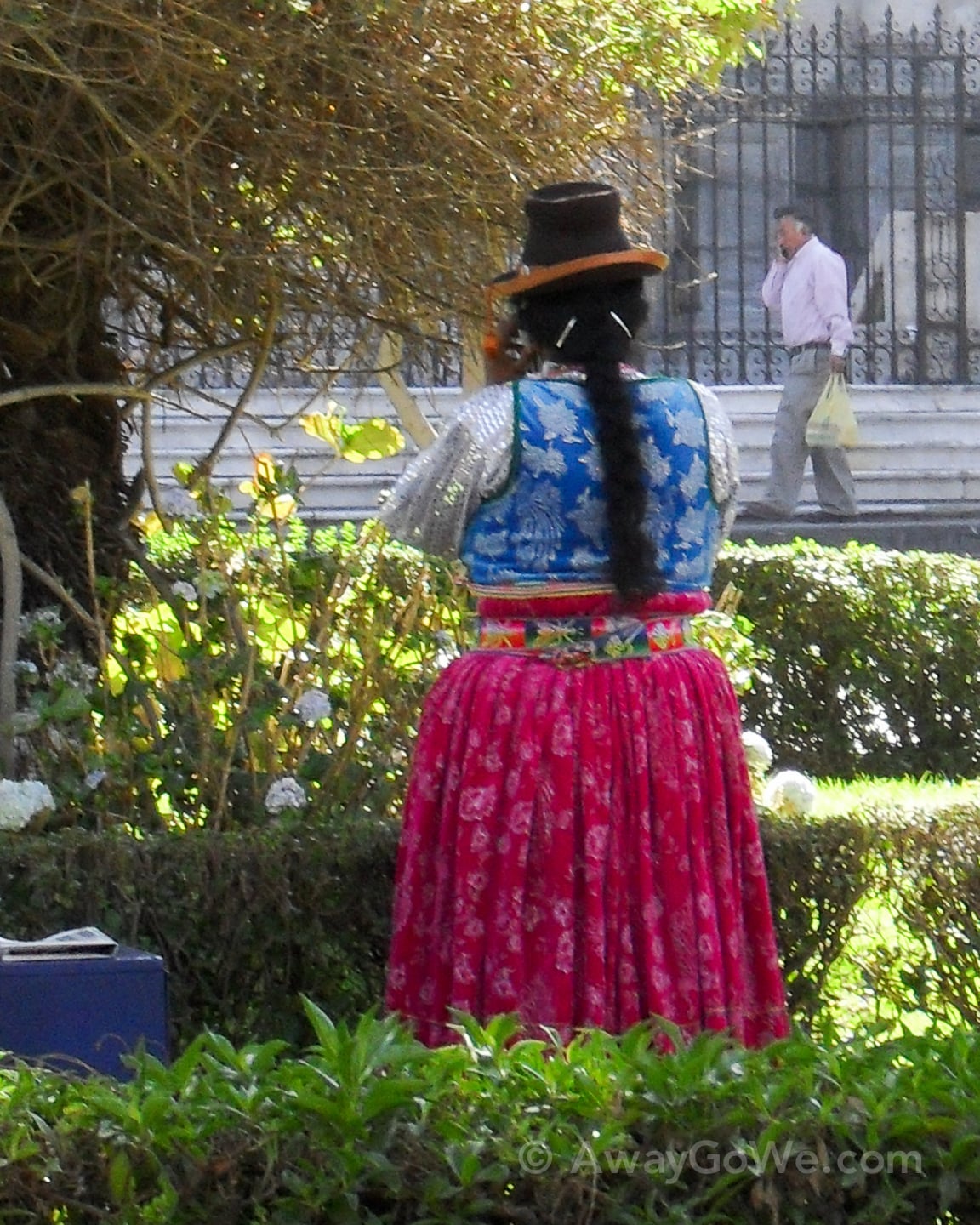 Traditionally-dressed Arequipeña woman chatting on her cell phone.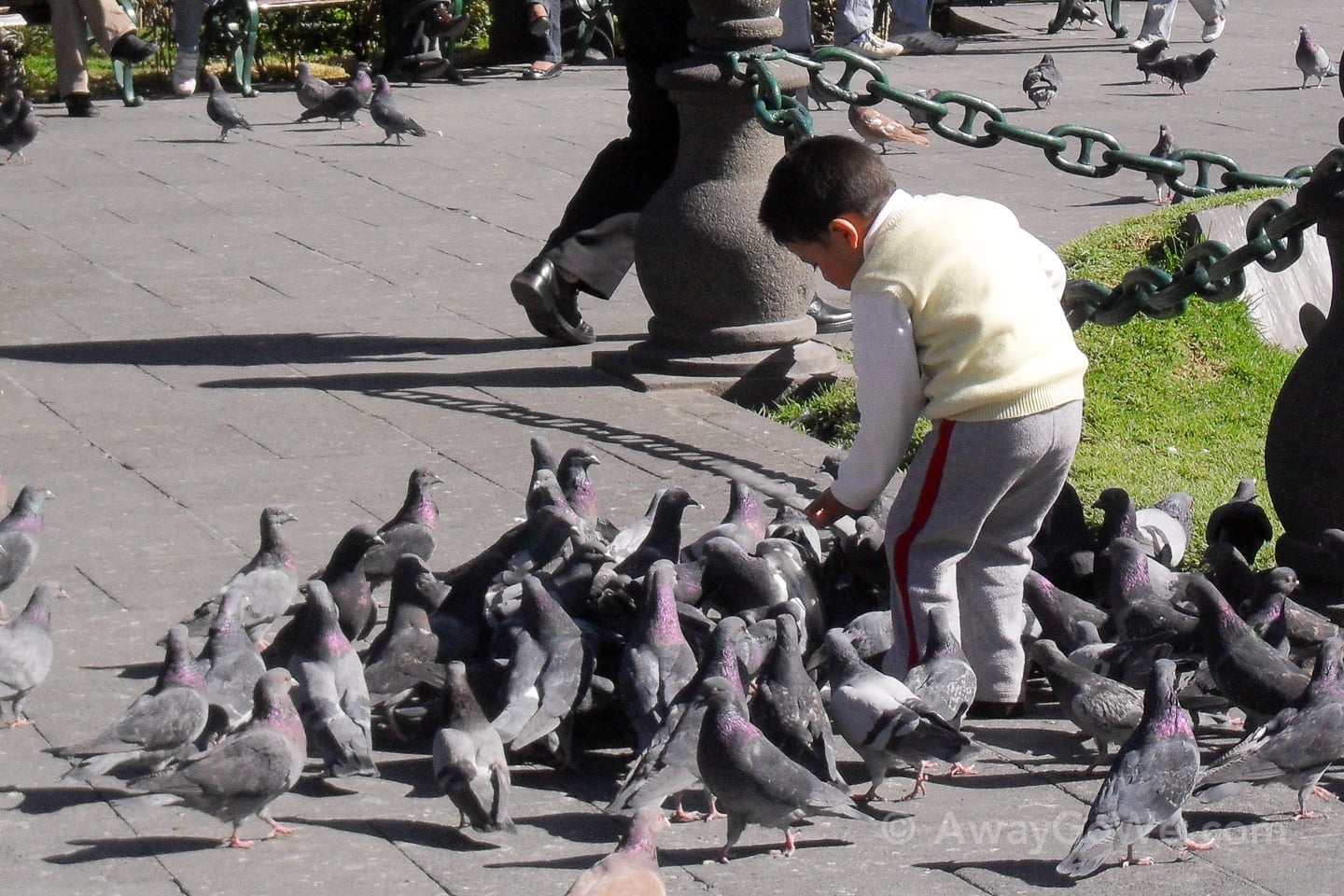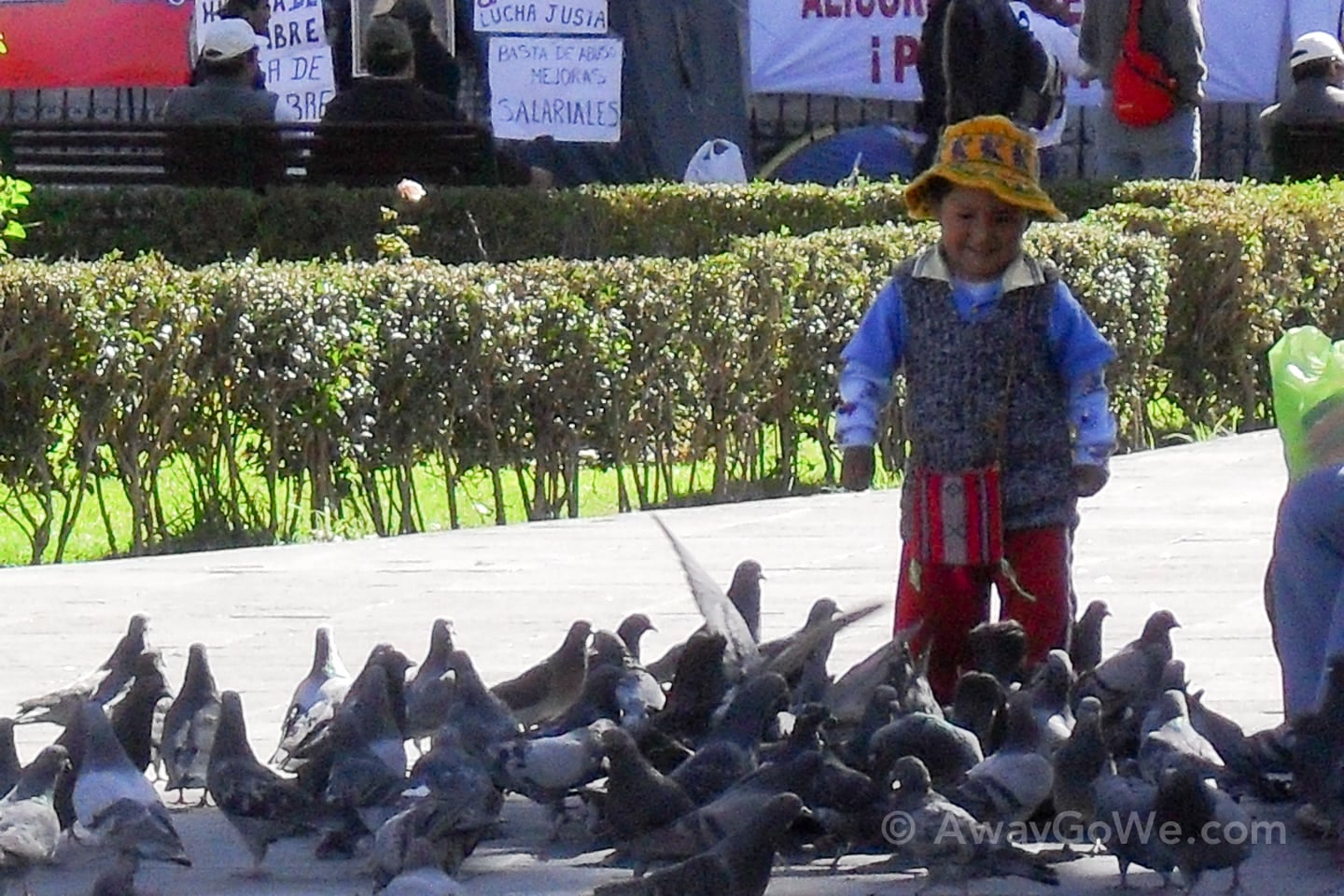 While searching for dinner we found: waffles on a stick (topped with ketchup, mustard, and mayo…yuck!), a dressed up Santa Claus, Tigger, and pizza slice man…interesting…a senora selling 50 centimos popcorn (like 10 cents) on the streets which helped tide Lori over till dinner. We also noticed that there was no drainage for water…in the streets or on the buildings…no gutters (we read that it hardly rains there).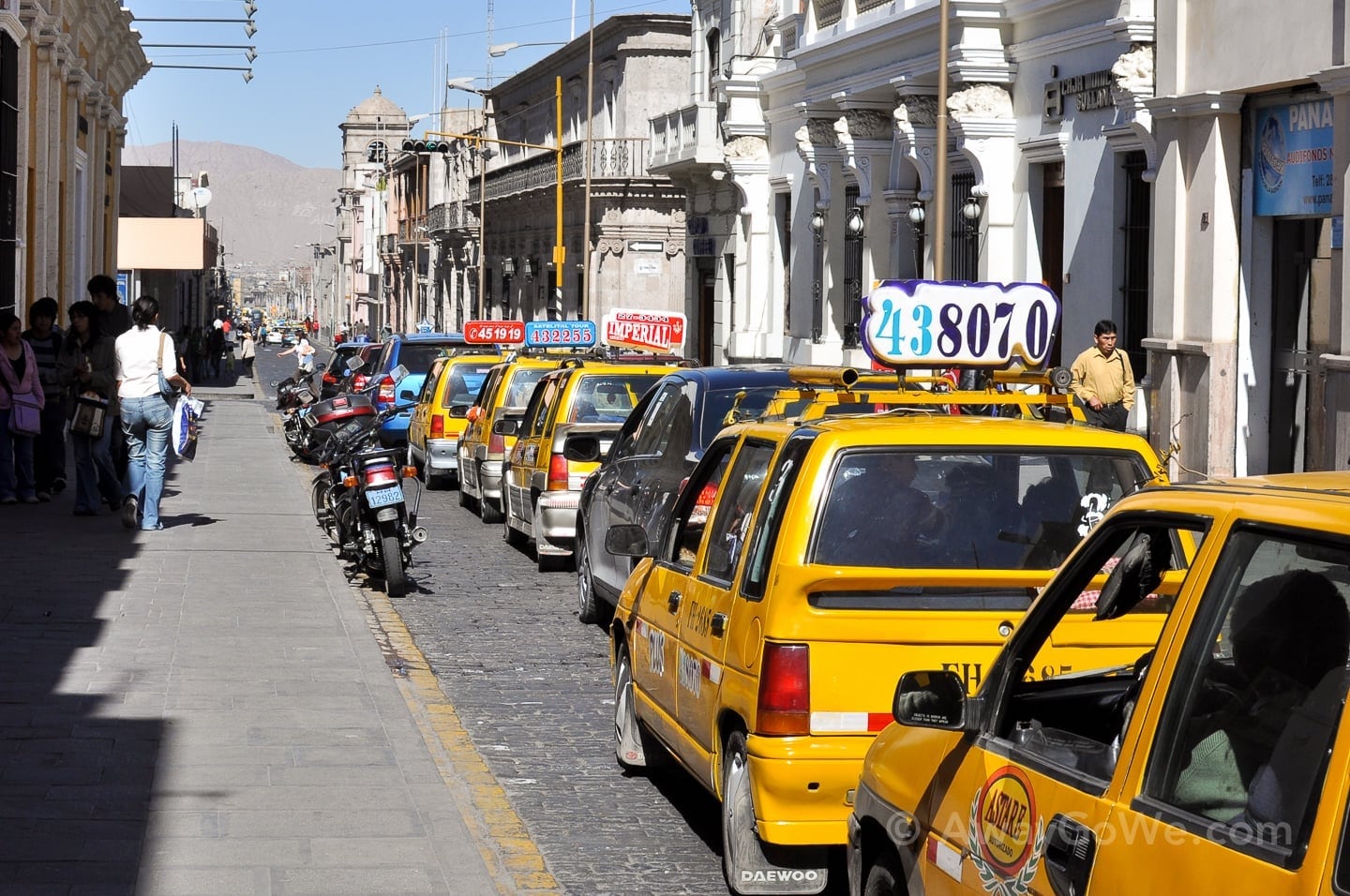 Every intersection is a free-for-all, basically a few cars go one direction, then a few cars the other direction, with no stop signs, traffic lights or set pattern; we found it safest to cross with locals and even better if there was a baby in a stroller in the crowd.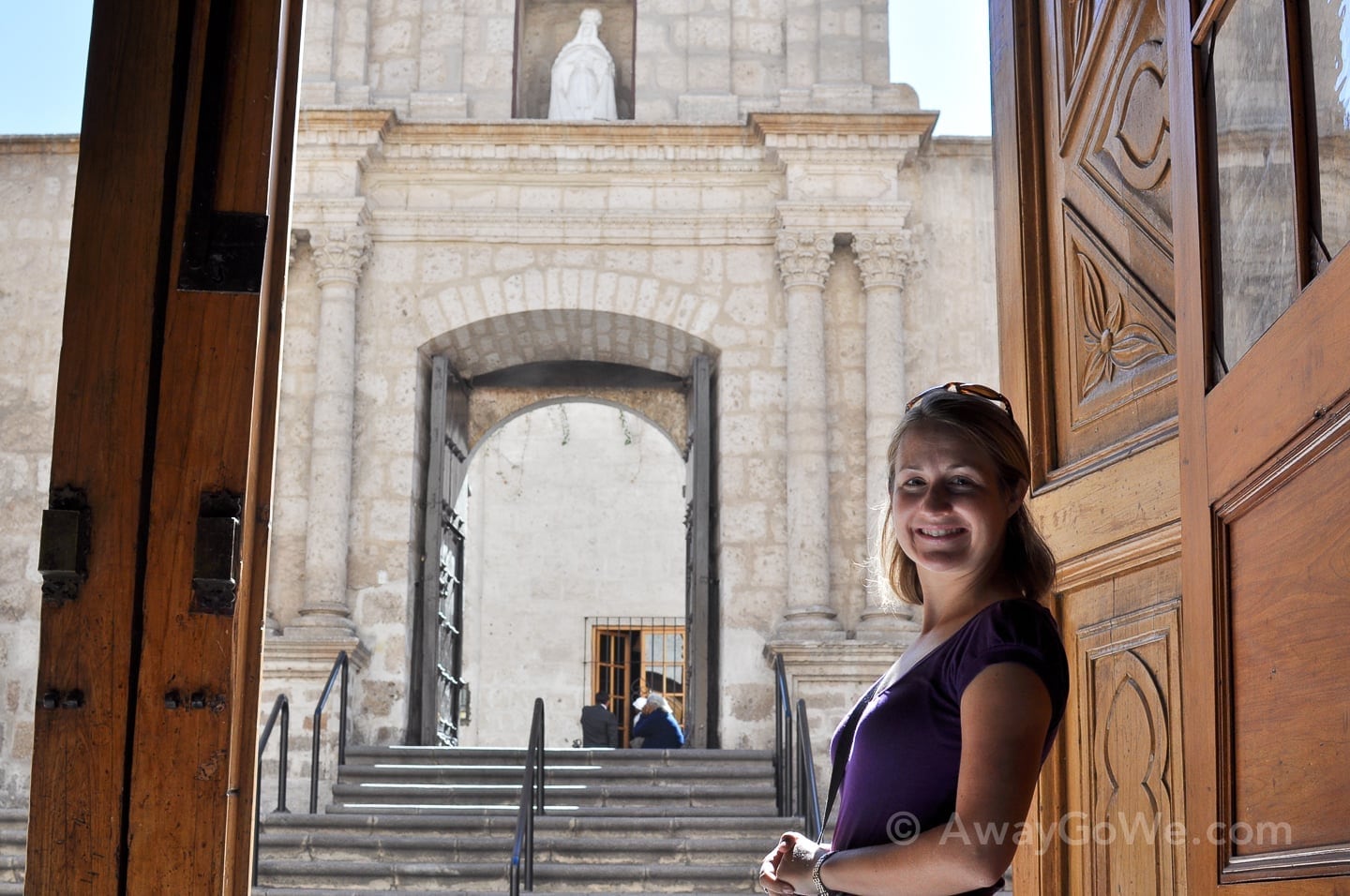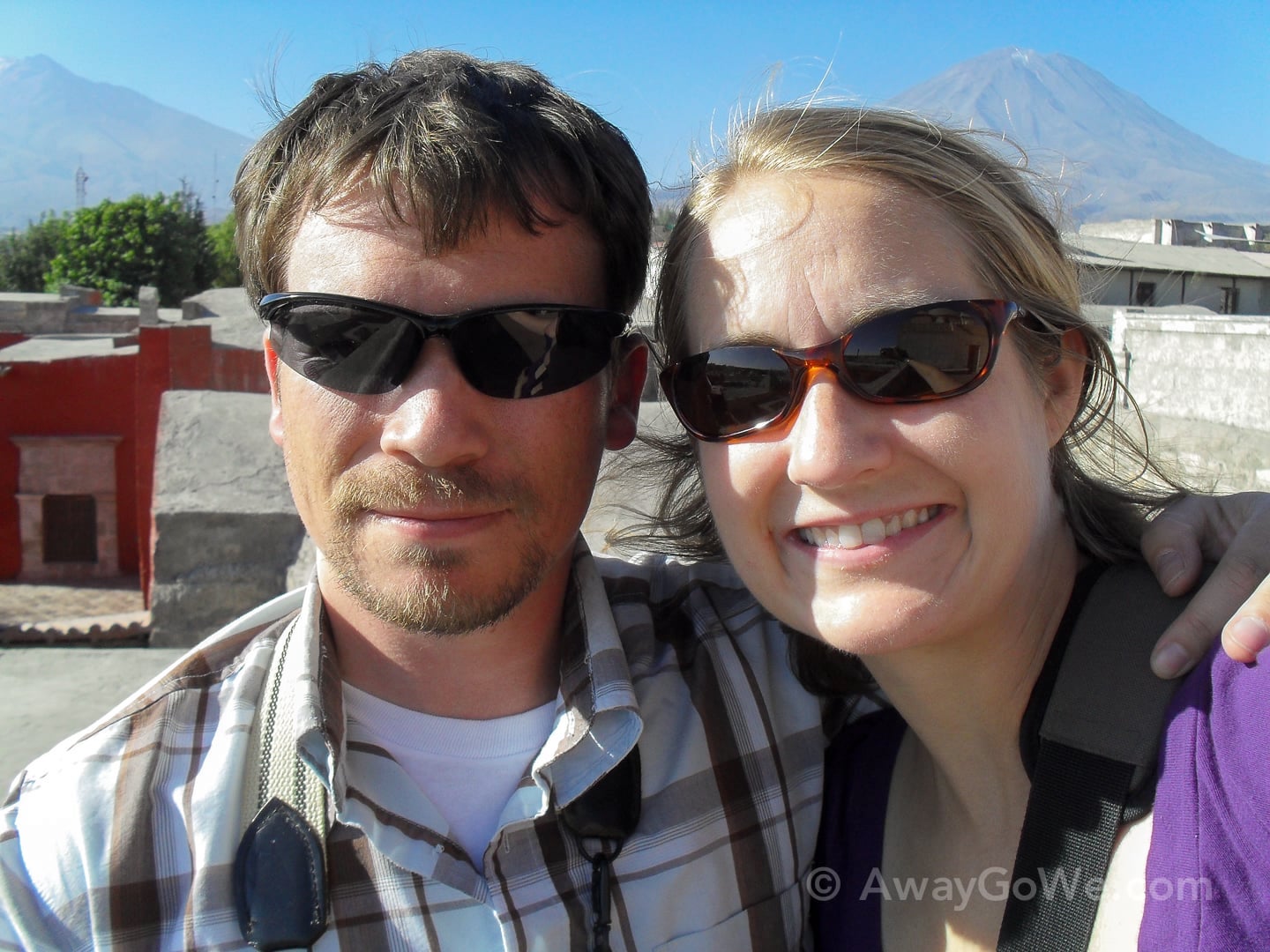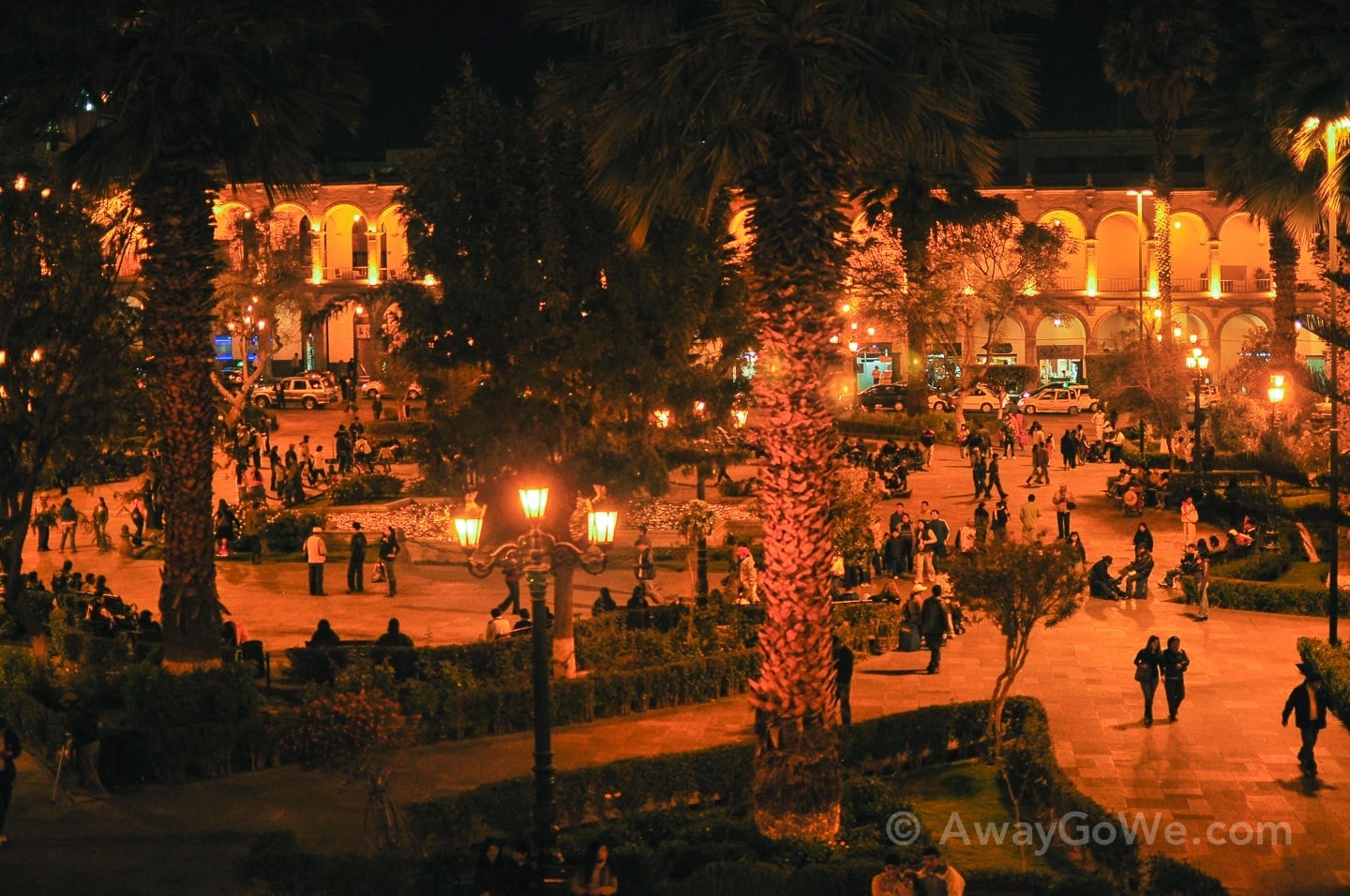 Our dinner at another balcony restaurant around Plaza de Armas was quite tasty…we enjoyed happy hour, at 8pm…more Pisco Sours, and a Peru Libre (pisco brandy with coke). Lastly, we capped the night with a delightful Arequipeña beer.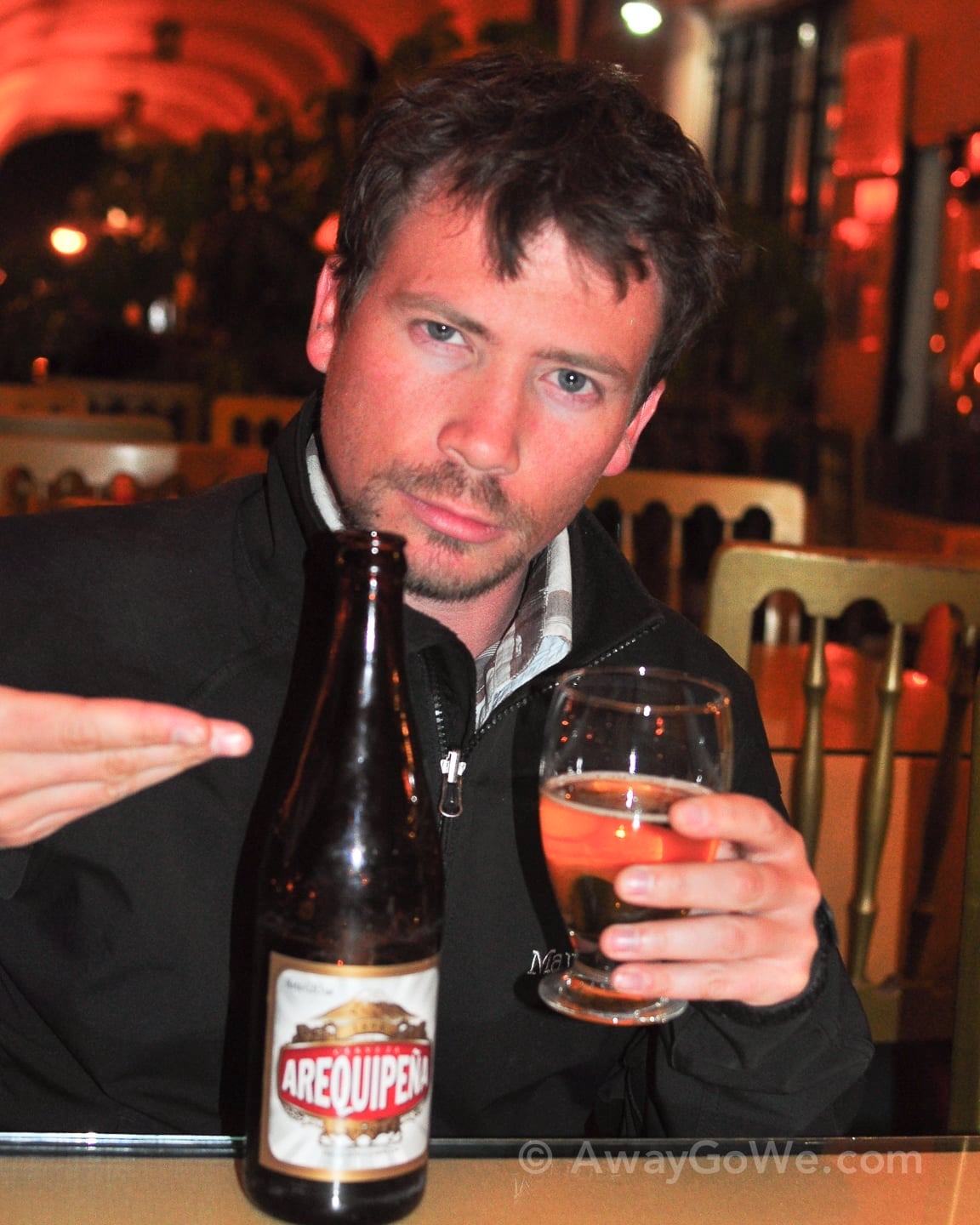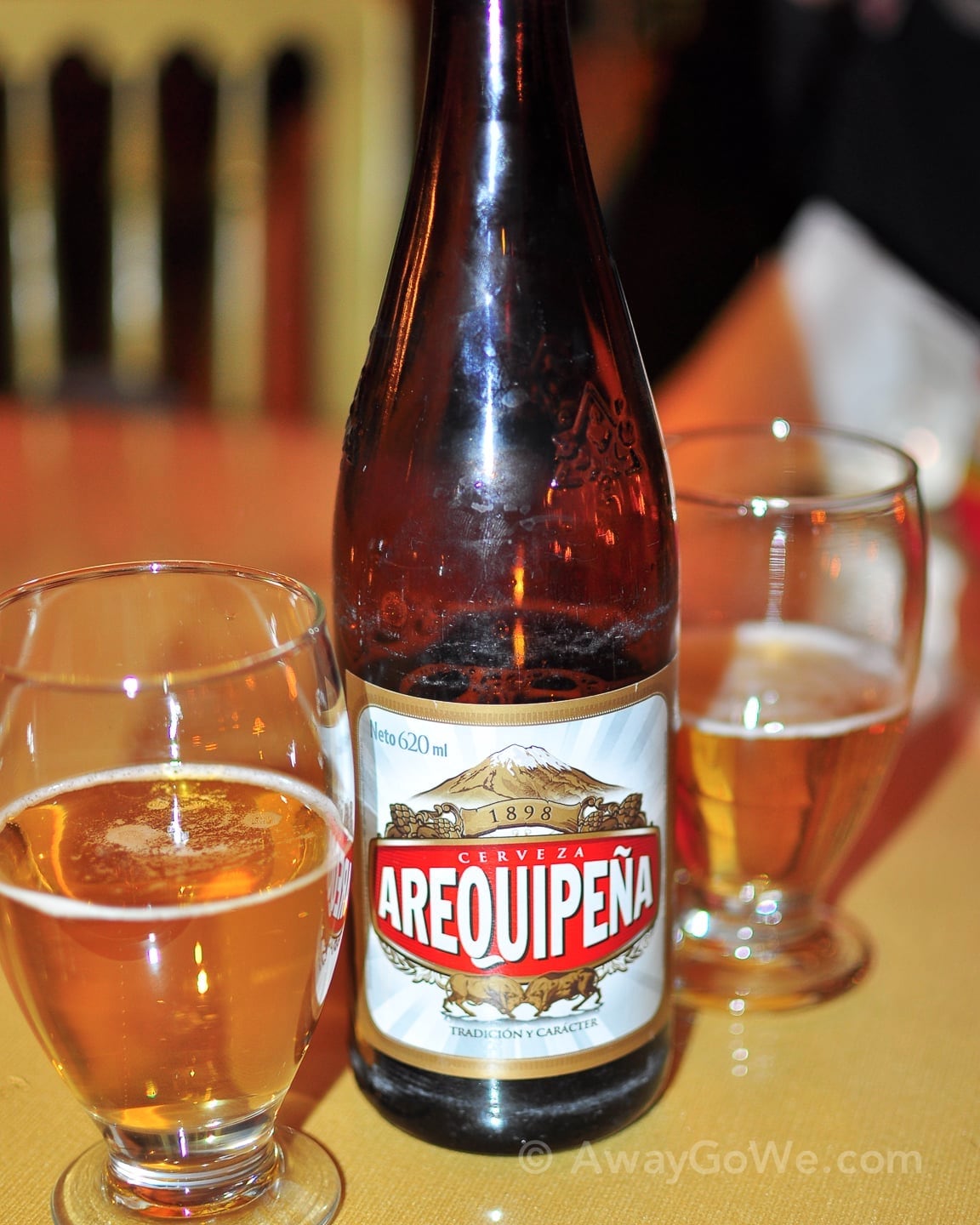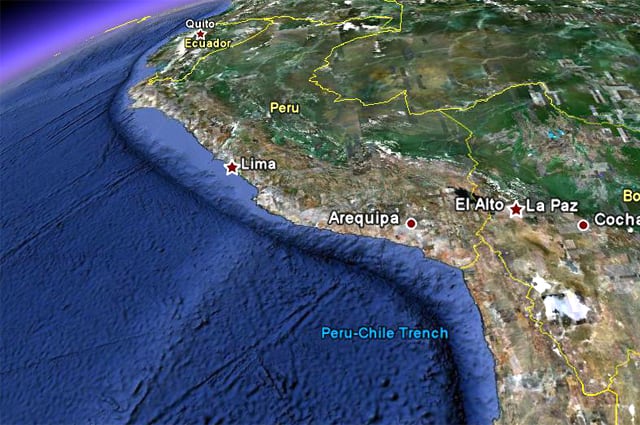 Pin This!