Miraculously, we could have easily gone two years without ever having visited the Lao Zoo—and in retrospect, not visiting would have been a big mistake.
We've driven right past the Lao Zoo on Road 10 maybe a half dozen times over the past 12 months, with little thought of stopping—and why would we? A zoo's a zoo, and quite frankly, zoos in lower income (i.e. poor/developing) countries such as Laos are frequently, well, depressing. Quite often, captured animals in cages for the enjoyment of visitors in even the wealthiest countries is depressing enough. Add lack of reliable funding and resources to the mix (as is too often the cases in countries with a similar national profile to Laos) and you've got the making for a thoroughly bad experience for all involved. That, in addition to the fact that the Lao Zoo is an hour outside of Vientiane and we've heard zero about it over the past year didn't put it high up on our "must see" list. But here we were, with time on our hands and a visitor from out of town, passing within a half mile of the place. It was either now or never.
It was about a 90 minute drive to the zoo from Namlik Eco Village where we had spent the weekend. We made a few stops along the way, the first being at the newly opened Cafe Amazon right off the highway for a beverage.
I took a photo of the men's room since Lori is all but clueless. These newly constructed rest areas along the main highways of Laos all offer the same thing: A secret open-air wall of urinals. Answering the call of nature out in nature was never so civilized.
Our next stop was at a little roadside eatery in Phonhong, the capital of Vientiane Province (not to be confused with Vientiane Prefecture, in which Vientiane Capital is the capital).
Looks a bit defunct now, but it's obvious this pub still rocks.
The approach to the new Toulakhom bridge from the Phonhong side reminds motorists of all of the most important driving laws they should abide by, even if none of them are really enforced.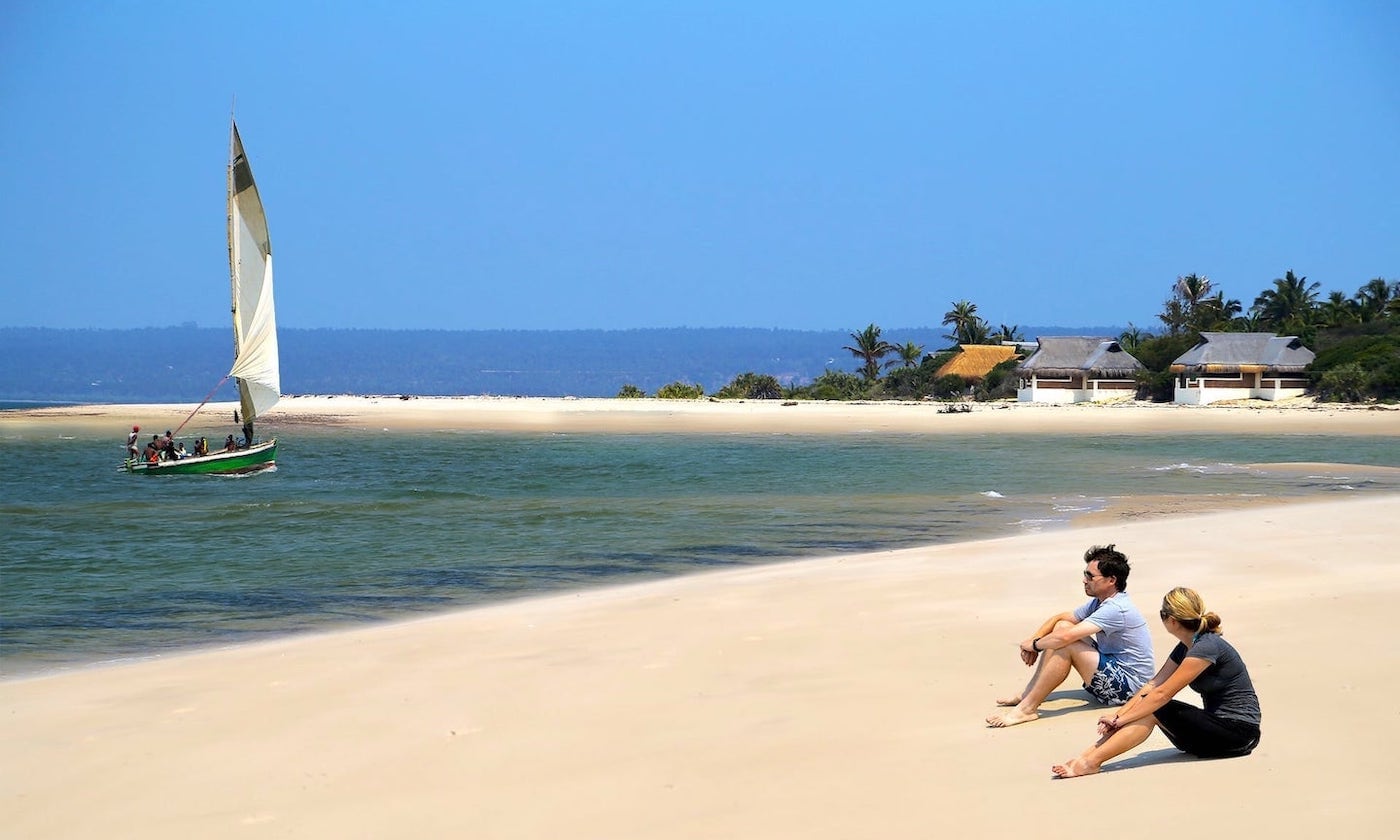 Get Informed. Get Inspired. Get Going.
Get our best travel tips and latest updates in your inbox. And get going!
For more information on how we use your data, see our privacy policy. Unsubscribe at any time with one click.
Welcome to Lao Zoo!
We told Noe he'd get to see animals today, and sure enough, seconds after paying our entrance, he saw two!
We saw parents taking photos of their kids with these guys and thought why not join in the fun. The chicken and the bunny didn't protest. They were all smiles, after all. And so was Noe, for that matter!
As we were transferring Noe from the giant bunny to the giant chicken, a Lao man with a camera intervened waving his hand in an understated "no, no, no" way. Ah, paid photograph booth. We got the picture and hurried right along.
Admittedly, we knew nothing about the Lao zoo when we were actually there. There isn't a lot to go off of at the actual zoo. Information is pretty minimal regarding the animals, but also about the facility itself.
What struck us immediately, though, was how nice the grounds actually are. Most of the facility is set in a fairly dense grove of trees, offering ample shade to the animals. Visitors proceed around to the various exhibits by a series of wooden elevated walkways. On ground level, native species of underbrush seem to mimic wild habitat. Many of the exhibits are spacious and open (but surrounded by fence). Everything is outdoors here. There are no indoor exhibits.
Lori was not amused by the notion that there might in fact be multiple of her kind here and that they were labeled "slow."
The grounds were far larger than we expected—they seemed to keep going on and on. And the entire facility was quite well maintained—clean and in good repair.
Most animals looked healthy (though some were quite scrawny—we'd later learn the real reason for this, which challenged our initial assumptions).
Lori and Britta were absolutely convinced that this was indeed a Bearcat, their university mascot.
We were also happy to see that, like the Belize Zoo, the animals were native to the area—a sort of Tour de Laos rather than attempting to bring the world's animals to the Laotian population as is frequently the case in zoos across the world. Overall, Lori and I were very impressed with the place, and Britta and Noe seemed to be as well.
I've seen monkeys cleaning each other a hundred times over the years, but this particular gibbon was taking it to a whole other level…
Across the path, these guys had a slightly more traditional take on monkeying around.
They were nonstop action, darting in and out of the little shelter chasing each other. Noe loved every moment, sitting for 10 minutes giggling hysterically.
Later back at home reviewing video, we learned Noe was also snacking the entire time (unknown to us) on the moss in front of him, like he was eating popcorn at a movie…sort of.
I asked this gentleman if I could photograph him. He quickly combed his fur down with his hands and replied, "Quite certainly, dear sir."
We proceeded along the path when we noticed the outline of something large in the nearby trees across a ravine.
Oh, hello there, Mr. Elephant.
"Hey guys."
At one point we were walking along a fence line, peer over and see someone strolling along on two legs just on the other side.
Hey there, Mr. Asiatic Beer.
"Hey guys."
We saw some crumbling steps off to one side with a woman sitting under an umbrella selling something, so we went up to investigate and found…
…oh, we're sorry. Wrong address [slowly backing away]…
We found ourselves on a concrete platform above about a dozen alligators. The woman manning the platform appeared to be selling bananas to feed to the alligators. Sounded like harmless fun, so we asked how much, gave the woman the requisite amount, and were handed…a set of tongs and a big ol' plate of raw fish parts! Well, alright then. We proceeded to spend the next ten minutes flicking fish parts into the alligator pit and watching the social order of the pool play out before us. It wasn't the melee we feared, fortunately, but something quite unexpected. Each alligator seemed to take their turn and none seemed to take more than their fair share. If only humans were so civilized.
I had mentioned in the opening paragraph that the Lao Zoo isn't actually a zoo. It was started in the mid-90s as such—a joint venture by two unlikely zoological advocates: the president of Lao PDR, and the Ministry of Defense, and is still owned by the Ministry of Defense (though it has been kept running for the past decade by a philanthropic Lao-Thai family).
As of 2015, however, the Lao Zoo is actually the Laos Wildlife Rescue Center, a joint venture by the Lao Ministry of Defense and Wildlife Friends Foundation Thailand, and is a member of the Wild Animal Rescue Network (WARN) of Asia. While the facility still holds the moniker "Lao Zoo" the plan over the next decade is to transition fully from a national zoo to a rescue center, with facilities being upgraded and added over time, such as a wildlife hospital and quarantine facility.
We didn't realize it at the time but a great many of the animals at the Lao Zoo are rescued animals (previously captive or injured), many of which are being actively rehabilitated for re-release back into their wild habitat.
Learning of these developments helped explain some of the more concerning encounters at the zoo. Some of the more malnourished-looking animals have recently been transferred from situations where they had been kept in captivity and not properly cared for. One baboon pacing in a smallish cage had also recently been rescued and was undergoing intensive rehabilitation. Had we known this going into the zoo, it would have altered our view of the facility immensely.
I really think it would serve the center far better if there was an information placard regarding the rehabilitation conspicuously posted upon arrival for all to see. The efforts being undertaken here are admirable and should be a source of great pride for the Lao people and a model for other countries facing similar challenges. I'm just not convinced many know of these efforts at all. We certainly didn't until I did my own reading on the facility weeks after visiting.
More information on the Lao Zoo (Lao Wildlife Rescue Center):
https://www.facebook.com/LaosWildlifeRescue
http://www.laozoo.com
The hour-long drive back to Vientiane was quiet and uneventful. Noe was happily napping and Britta had a flight to catch, so we didn't make any stops. Instead, we took in the bright colors of the waning days of the rains and the activity of harvest season.