Part II of Noe's adventures in a Thai hospital.
Update: Noe was discharged after three nights and is now back to his old self.
Following a long, sleepless night in a rural cabana, it was apparent Noe was not doing so well — hating life and not getting better on his own. After consulting with doctors at the Thai clinic in Vientiane, we headed over the border to their sister-hospital in Udon Thani, Thailand largely out of an abundance of caution and other factors as well, spending one night in the ICU for close observation before being transferred to the ward for two additional nights of treatment and observation.
A stay in the ICU (Intensive Care Unit) would not have been warranted in the U.S., but here, it seems they put everyone in the ICU, at least for the first night of admittance.
The initial diagnosis in Laos was bronchiolitis, but was updated to bacterial pneumonia following x-rays at the hospital in Udon Thani. After the first evening of treatment in the ICU — which included saline and antibiotic IV drip (for preventing dehydration and treating the bacterial infection, respectively), nebulizer (to open up his airways), suction (to remove the mucus in his lungs and sinuses), and sleep — Noe's condition quickly improved. The additional two nights' stay were to observe, but also administer the nebulizer and suction treatment that wouldn't have been as straight-forward in Vientiane. Since there were no complications, we might have gotten away with just antibiotics and no additional treatment. But Noe's gunk in his lungs would have lingered for a long time. This way, Noe was back on his feet in a matter of days.
In the meantime, this left us with a couple of days in Thailand — not that we actually got to get out of the hospital together and explore. I got to get out a bit, however, to run errands and bring back treats.
Something you won't see in Vientiane. Heck, you generally won't see bike lanes on this level in the U.S. In the States, you're very lucky if you get a painted shoulder to yourself in the most bicycle-friendly cities.
Left for bicycles, right for peds. And just a big, gorgeous park, might I add.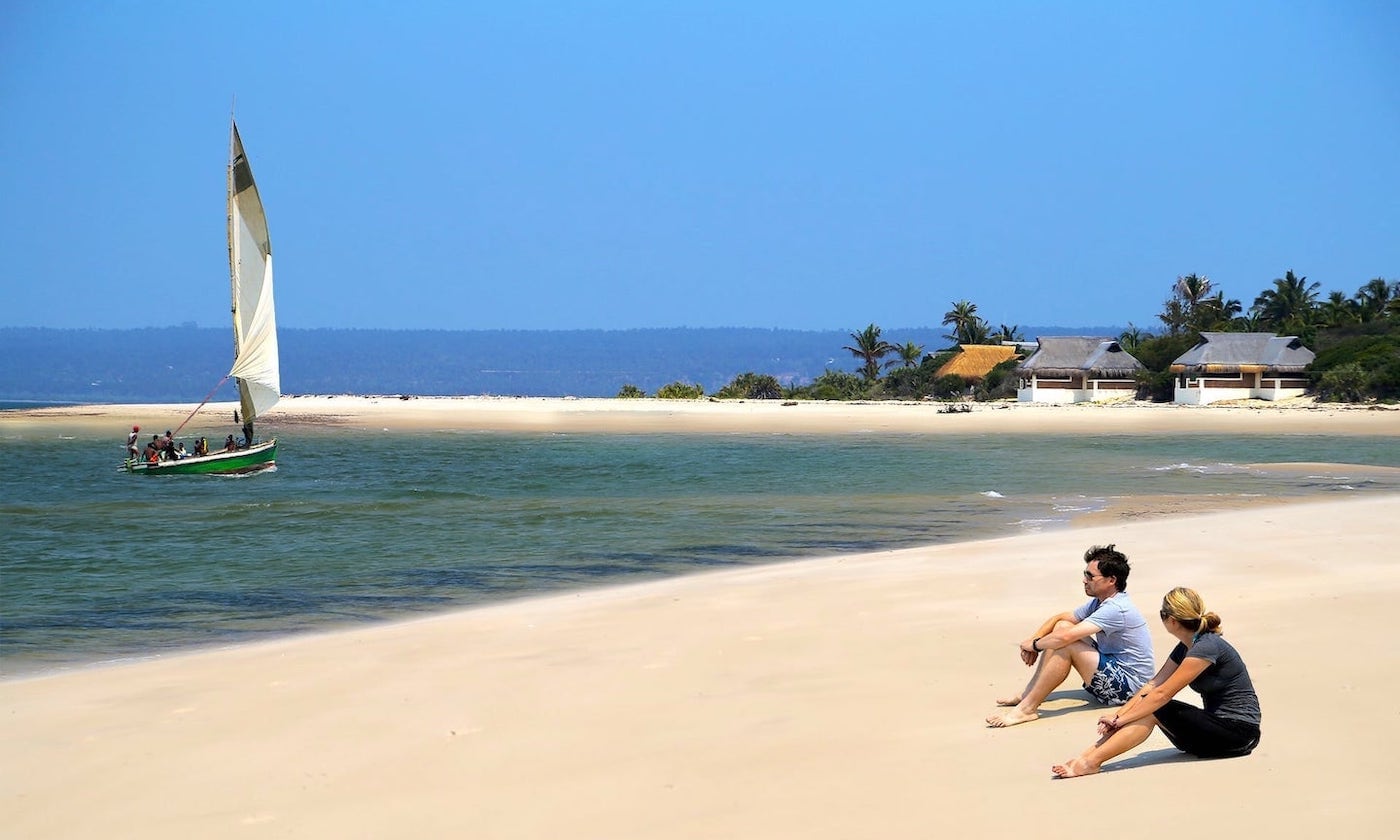 Get Informed. Get Inspired. Get Going.
Get our best travel tips and latest updates in your inbox. And get going!
For more information on how we use your data, see our privacy policy. Unsubscribe at any time with one click.
Nap time in the ICU.
The window in the ICU. Sunflowers!
Saying goodbye to the friendly folks in the ICU as we [all] move up to our in-patient room in the ward. Yep, that means vacating my bachelor pad in the abandoned hospital wing. And, saying goodbye to this monstrous girl in the elevator of the old wing. I still get the creeps just looking at this photo.
The hospital had an interesting and intuitive 3-D map of the premises posted at the elevators.
On Sunday, I was tasked with scratching off some items on our Thailand "To Buy" list that had been accumulating over the past few months. We were up to six items that we were having difficulty finding in Vientiane, but that were too bulky to have someone bring from the U.S. We had been told about the legendary Central Plaza shopping mall 1.5 miles from the hospital that apparently has everything. So, I made it my pilgrimage of the day. Now, I'm not fond of malls in general, but made an exception out of a sense of duty to my family.
Both McDonalds AND Starbucks greeted me on the way in. This shall be interesting…
Ah, yes. A Thai man suited up in full American cowboy attire, demonstrating a bullwhip. Okay.
Japanese restaurant menu on display (that's real food!)
And, Sizzler, of course.
In the end, Central Plaza (a near-carbon-copy of Chiang Mai's Central Festival) did indeed have 5/6 of the items I was looking for — but prices were NUTS. Be that as it may, I did have a burger and fries at McDonalds and was able to find some fun treats (including Goldfish) for Lori at the ritzy supermarket in the basement (not to mention getting some much-needed exercise), so it wasn't an entirely wasted trip.
Lots to explore in the area, including a UNESCO archaeological site. We'll definitely have to return when we're all a bit healthier to check it out.
Saturday evening, we took Noe (with IV in tow) for an "outing" to the hospital lobby. There was a large fish tank full of tropical fish that Noe absolutely loved.
I'm pretty sure he's never seen anything like it (or them), and pretty sure it blew his little mind. My future little dive buddy!
Play time in the ward. We were thrilled on Day #3 when Noe got his IV removed from his foot and could be more mobile…until we realized he could be…more…mobile.
Noe got three meals a day of corn or rice soup/porridge. Like a lot of baby food, it looked really nasty, but he inhaled the stuff. Obviously, he wasn't able to finish the entire bowl in each sitting (the bowls were HUGE), but he certainly tried to.
Sunset over Udon Thani — view from our new ward room's balcony.
Pad Thai and Pad See Ew delivered to our room. Best. Hospital food. Ever. (Or at least second best. It's hard to beat the salmon dinner we had in the hospital on our wedding anniversary shortly after Noe was born…)
Nebulizer time. Like our NoseFrida snot sucker, Noe protested heavily during the first couple of uses. But once he figured out how much better he felt afterwards, he started to almost enjoy it (almost).
More nap time. No cribs here. They took away our hospital bed frame and put the mattresses on the floor to make it safe for baby. We still had the sofa-bed though.
Smallest hospital gowns they had…
Sponge bath time!
Corn soup and fruits.
There was apparently some confusion and consternation over Noe's name. Multiple times we heard the nurses discussing his name amongst themselves in Thai with a variety of facial features, liberally inserting the English word "nickname?" After overhearing one of the conversations, I pulled Lori aside and told her I think the nurses are wondering if "Noe" is a nickname for something longer (Lao and Thai full names are always quite long, so it is very common for people to go by nicknames). Sure enough, moments later this went up over the bed in our room:
Our third and final full day in Wattana Hospital draws to a close.
After a lengthy check-out process (i.e. the doctor examined Noe one last time, then we waited for a couple of hours for "paperwork") Noe was finally discharged! Let the requisite photo ops commence.
Noe loves this stuff. Especially when it involves nurses in miniskirts, apparently.
Noe was released back into the wild at noon on his 9-month birthday.
Wattana Hospital in the distance.
Back to Laos!