One of the perks of working for a large, international NGO is Annual Leave. For every twelve months worked, Lori accrues about a month's worth of it. This is in addition to R&R days and holidays, which, by themselves, amount to an additional few weeks off in the field. The "catch" with annual leave (if you can even call it a catch) is that you have to fly back to your home airport. Essentially, you can't just decide that it would be fun to jet off to the Maldives for a month on the organization's dime.
The idea behind annual leave is to offer international staff who are often working very far from their support network of friends and family to have time to reconnect and decompress, with the hope that they'll return to the field fresh. What's more is that Lori's employer covers the flights for the spouse and qualified dependents, so Noe and I are joining Lori on this journey as well, which, needless to say, our parents are very excited about. I'm sure they're also very excited to see Noe too.
Flying, long-haul, with a one-year-old, Part I.
The big question on everyone's mind seems to be, "What is it like to fly long-haul with a one-year-old?" Obviously, there are so many factors and everyone's experiences are so different, it's really difficult to generalize. For us, in a nutshell it wasn't as bad as we thought, and Noe, true to form, was a real trooper. Which isn't to say it was easy — very different from doing a long-haul with a three-month-old, and certainly very different than traveling as a couple, but all in all, we were pretty fortunate.
Weeks before our departure, we tried to read up on the best we could on tips and others' experiences in an effort to at least feign some semblance of preparedness. The thing is, there just aren't too many online resources on long-haul flights with a one-year-old. There are a ton of tips from parents who have done 5-8 hours on a direct flight, which can be challenging enough, but didn't do much in allaying concerns for us. Here we were, staring down the barrel of 34 hours in transit, 16 of which was in the air, over three flights.
Our first flight departed Vientiane at 11pm and arrived into Seoul at 6am, followed by a twelve hour layover in Seoul before a ten hour hop across the Pacific, departing Seoul at 6pm and arriving in Seattle around noon. Finally, after a short flight from Seattle to Portland, we'd reach our final destination around 4pm, local time. Yep, two consecutive nights in a row sleeping on a plane, upright, in coach. In all our long-haul flying over the years neither of us have ever spent two consecutive nights sleeping on a planes, and certainly not with an active one-year-old. To top it off, Vientiane is 14 hours ahead of Portland, so you got a pretty stiff 10-hour time change in the jet-lag mix as well. Woohoo!
So how'd Noe fair? Our little travel buddy proved his mettle, once again. We came prepared with all sorts of little doodads and nicknacks he had never seen before, and I even loaded a couple of videos of animals on Lori's phone to use only in an emergency (he's never touched or interacted with our phones and we don't want him to associate fun with them, so this was a hard call for us). In the end, we didn't use any of it! None. Zero. Zip. The dude just slept and ate the entire way.
Initially, I was horrified when we received our itinerary from Lori's NGO. TWO NIGHTS IN A ROW ON PLANES! A TWELVE-HOUR LAYOVER IN SEOUL! But these two aspects of the itinerary ended up being Godsends. Noe got a couple hours in his own bed at home the first night before being whisked off in the night to the airport. He was up in transit, but fell back asleep after meal service on the first flight (we didn't have a bassinet, so he slept in the carrier on mommy–see above), along with the two of us, who ended up getting about two hours of sleep on the flight before landing — enough for us to function on the next day.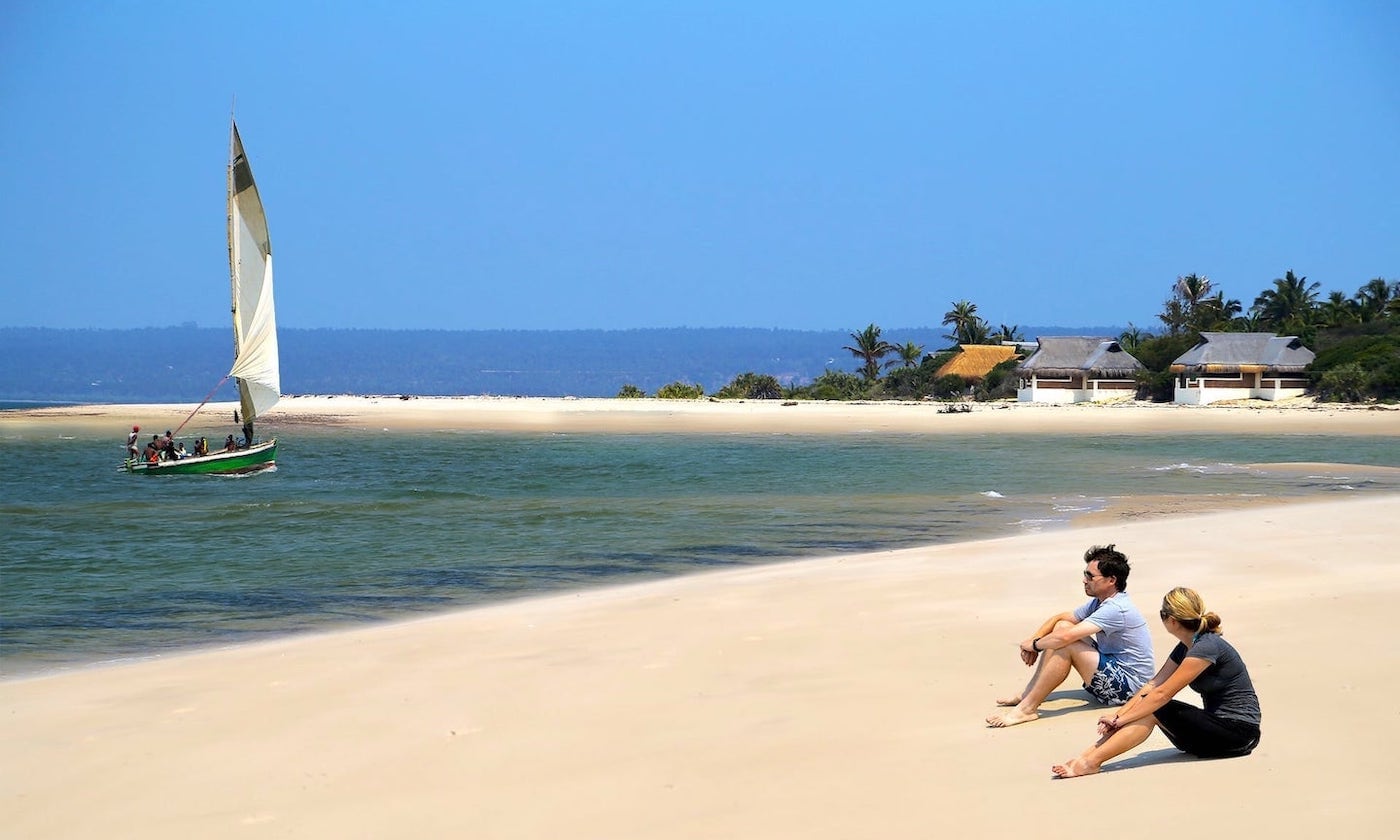 Get Informed. Get Inspired. Get Going.
Get our best travel tips and latest updates in your inbox. And get going!
For more information on how we use your data, see our privacy policy. Unsubscribe at any time with one click.
Granted, none of us were going to win any prizes for Most Chipper, but we were awake and functioning at 40% capacity, which we discovered was enough to tackle a full day in Seoul, but barely.
Seoul-on-the-Fly
I wouldn't say we had grand plans of how we would utilize our 12 hours in Seoul, but perhaps more ambitious than was realistic for the time and our energy level.
We knew going into this that we weren't going to be able to tackle the city in the way we might normally. The plan began modestly enough for 12 hours — arrive and go through immigration, grab some breakfast, take the metro into the city, see a sight or two, have lunch with an old Peace Corps friend of mine and meet her husband, take the metro back to the airport, take advantage of their free showers and board the next flight.
However, by the time we had gone through all the formalities at the airport and stowed our baggage, it was already after 9am! Taking the A'REX into the city took about 40 minutes — add on waiting time for the train and walking time to our breakfast cafe and it was 10:30am. Another train later to our meeting spot near the palace and a quick stop for coffee and it was noon.
The scale of Seoul's metro is mind-boggling by any measure. Despite this, we found the system to be incredibly efficient, and very clean, though call me crazy, but there's just something about easy-access "Relief Goods Storage" lockers crammed with emergency gas-masks on the train platform that doesn't exactly put the mind at ease, particularly in the midst of escalating tensions involving nuclear warheads between the wacky neighbor to the north, and our own wacked-out Tweeter-in-Chief.
Seoul's metro map: A thing of beauty and madness.
It doesn't feel like it, but it's been just over a decade I last saw Laine in person. The last time was a long layover in NYC after finishing up my Peace Corps service in Mozambique. It was a treat getting to see her and finally introducing her to Lori and Noe, and an added bonus that we got to meet her husband. Both Laine and Shoaib are lovely and amazing people, and like so many friends we've been fortunate to meet and keep in touch with over the years, truly make the world seem like a very big, and very small, place, all at the same time. Laine currently writes for the Islamic Monthly, and I'd encourage anyone interested in broadening their global perspective to check out her work and this excellent non-religious current affairs magazine.
3pm, and it's back on the A'REX, bound for Incheon International — and nap time for the Mister.
Incheon International Airport is a pretty amazing place in its own right. Among the many amenities on offer — free live performances, world-class restaurants, an ice skating rink — there was only one that I actually cared about: FREE SHOWERS. And, if there ever was a trip warranting a shower, it was this one.
The free showers are located on the fourth floor of the transit area near the spa, and while they were everything I'd dreamed of and more, you do have to negotiate a few obstacles. For one, we weren't able to do the showers before our day out in Seoul because it would have been too complicated with immigration and security. It's in a section of the airport where you essentially have to be committed to boarding your next international flight to access. You also need to show the people at the counter your incoming and outgoing boarding passes (so you have to have those on hand). In return, however, you get the free use of a towel and any toiletries you may need. There was a bit of a line (about 15 minute wait for me), so it's likely not feasible on a time crunch. But if you've got the time, it's well worth the effort to feel half-way human on a long journey.
Flying, long-haul, with a one-year-old, Part II.
The second leg of our journey is a ten hour flight from Seoul to Seattle on a wide body B777. We flew Korean Air and were happy with the flight and the service. Like our inbound long haul on Thai Airlines into Bangkok in September, Korean offers a baby food meal, consisting of a couple of Gerber-style purees and a bottle of water.
n addition, they also offer a goodie bag with colored pencils, a coloring book, tissue box (for playing with the tissues) and a few other odds and ends. They emphasize and re-emphasize that the bag can be used for garbage — and boy is there a lot, unfortunately — plastic bags from blankets and baby headphones, slippers, food, water bottles, tissues, diapers, wipes, and any other trash generated over a ten hour flight that isn't readily collected by the flight attendants.
And like our flight with Thai Airlines, Noe's got his own bassinet.
At three months, he slept nearly the entire 10 hours from Frankfurt to Bangkok in his bassinet. At 13 months, we were skeptical as to whether he could do it again. He is, after all, just under the maximum length requirement of the bassinet and 1000 times more mobile and more cognizant than he was ten months ago. But somehow, some way, even with all the cabin lights on for the last couple of hours of the flight, the little guy still managed to get a combined 5-6 hours of sleep in the final half. I think we can attribute this to three factors: 1) Due to the 12-hour layover in Seoul, the trans-Pacific leg just happened to coincide with Noe's usual bed time in Laos; 2) The 12-hour layover also worked in our favor giving Noe a chance to be up and active, and ultimately, tired out by the time we were in the air; and 3) Noe's generally a really good sleeper to begin with, which I'm sure helps.
Are You Covered?
Find out why we use World Nomads for all our independent travel.
For those of you traveling long-haul with a newborn to one-year-old lap-infant and are interested in a bassinet, it might be helpful to know the following. For one, not all airlines and routes offer bassinets and not all aircraft accommodate them. For those that do, the number of bassinets is extremely limited as they are generally attached to the bulkhead, and even on wide body and jumbo aircraft, bulkhead space (particularly in economy) is limited, so it's important to contact the airline well in advance to request bassinet seats.
Our first experience with a bassinet was on an A330-200 from DC to Brussels on Brussels airlines. This setup was awesome, given the 2-4-2 seat configuration and that the bassinets were located on the window-side of the aisles (rather than the middle). That meant that we got our own little room bulk head space to ourselves, with a window on one side, the aisle on the other, and the bassinet in front. On the A380 from Frankfurt to Bangkok and B777 from Seoul to Seattle, we were located in the middle with another baby and 1-2 other passengers, which wasn't so bad.
Something else to consider is that there are length limits to the bassinets, and you'll want to make sure your child falls within those limits. Also, the bassinet can make accessing the personal entertainment system (often on a swing arm in the bulkhead seat) challenging. This wasn't a problem for us, given that anytime we weren't occupied with tending to the needs of the Mister, we were trying our best to get as much sleep as possible.
Lastly, it's important to note that generally when the fasten seatbelt light is illuminated, the babe is not supposed to be in the bassinet. The bassinet is removed during takeoff and landing, so it's not even an option during those times. However, if the plane encounters turbulence, there's a good chance that light will be going on, and policing flight attendants won't be too far behind. We encountered quite a bit of turbulence on the first half of our flight, which had Noe in our laps, but too sleepy to do much of anything. Fortunately, the last 5-6 hours of the flight were smooth sailing, and combined with the cabin lights being turned off for much of that time, made for pretty ideal conditions for baby and us to get some much needed shut-eye.
And Finally…
After a day-and-a-half of traveling (and 15 hours in the air) our final flight felt like a breeze — 25 minutes from SeaTac to PDX on a regional jet.
After a short, but gusty little jaunt, the wheels of our CRJ-700 kissed the tarmac at 4:20p local time, and just like that, after ten months away, we're back in the USA. And, in just under a month, we get to do it all over again in reverse!