This post is the second in a series of photo essays covering Semana Santa (Easter Holy Week) in Antigua, Guatemala. If you haven't already, you may want to check out the first part of the series: Antigua's Alfombras.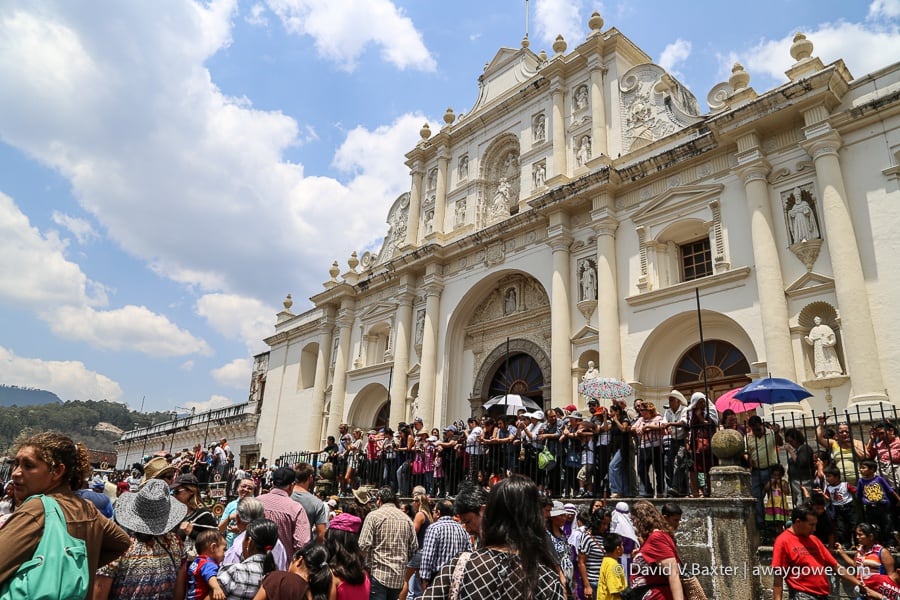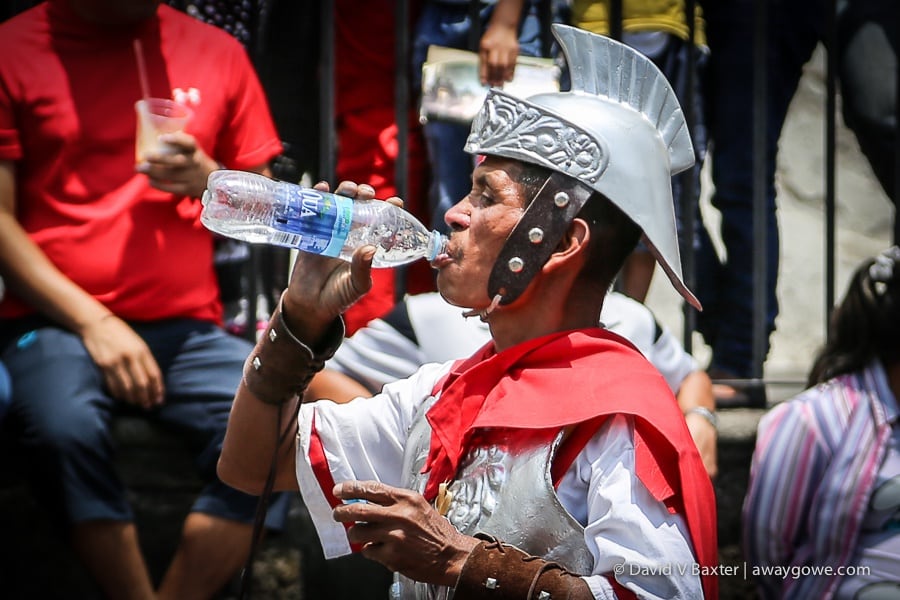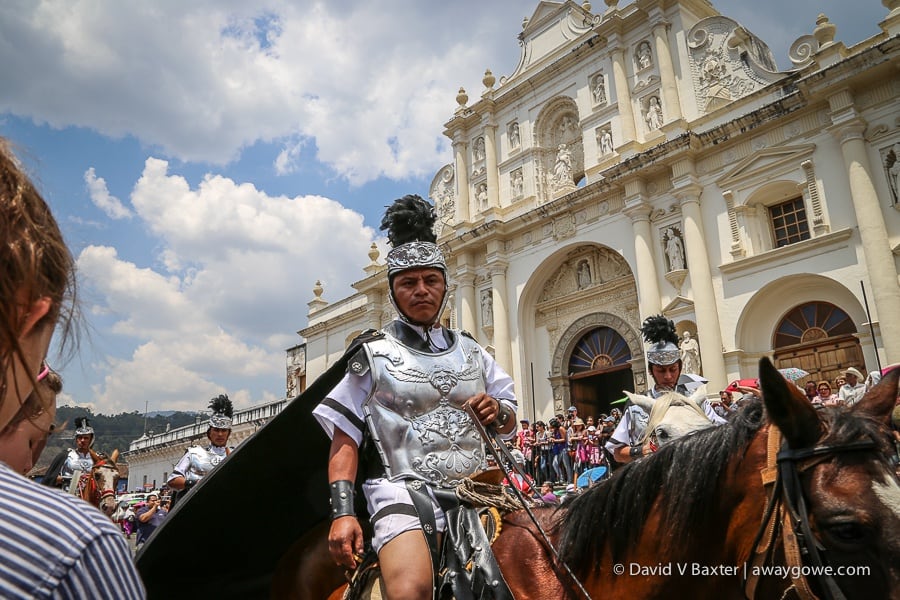 As it is Good Friday, today's procession themes deal specifically with Christ's crucifixion. Roman soldiers on horseback lead the way.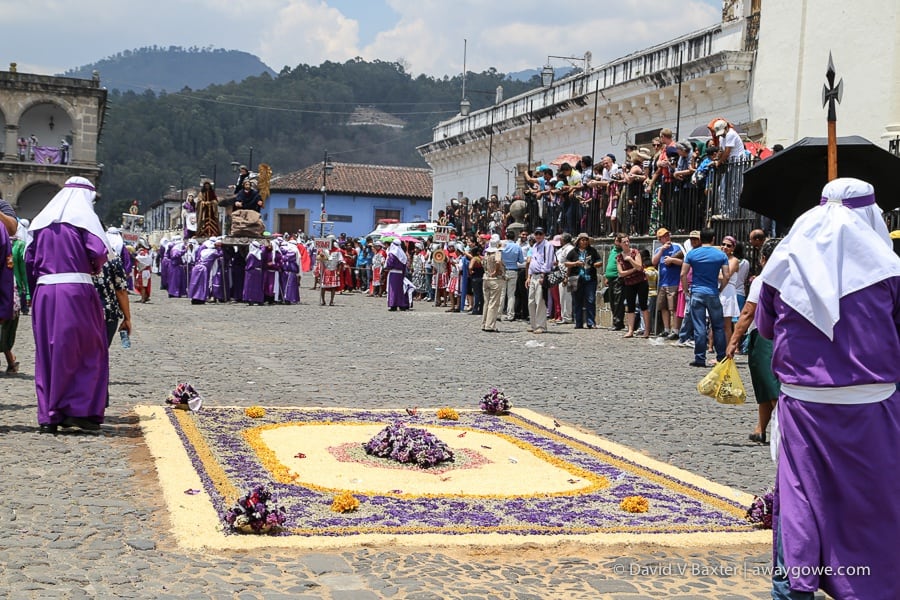 Observers clear a path away from the alfombra (or "carpet" made of dyed saw dust) as the procession approaches. The location of the alfombra is particularly significant, as it is located directly in front of Antigua's main cathedral.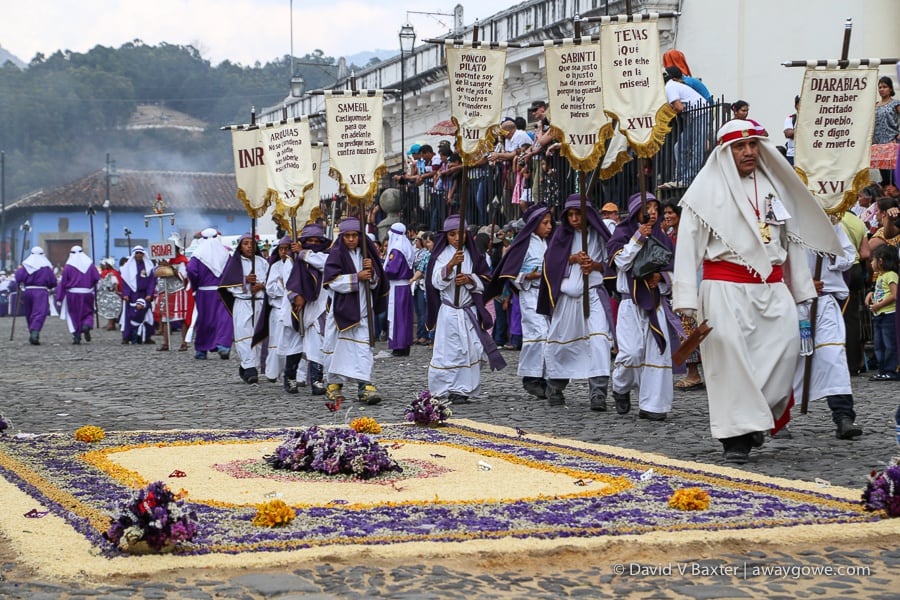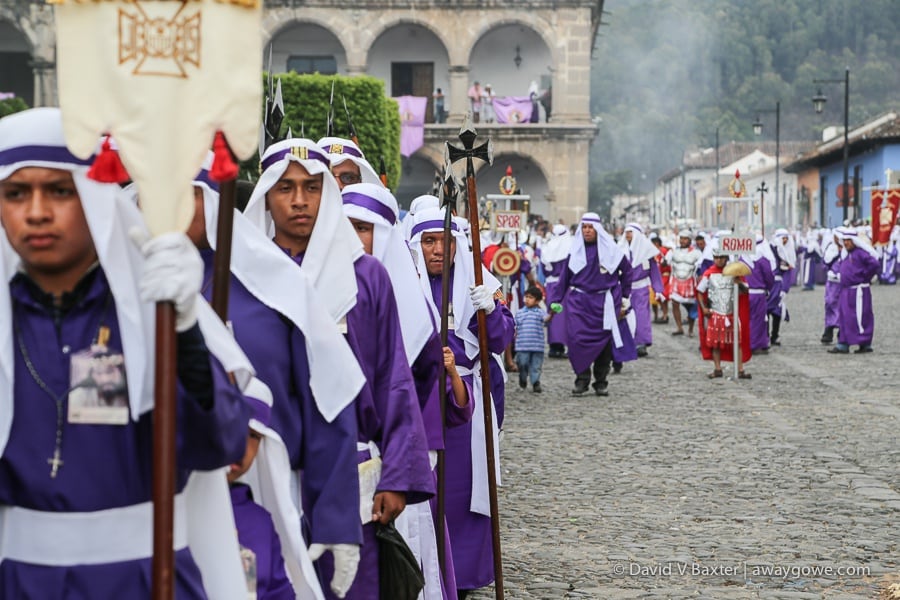 For the first half of Holy Week, hundreds of men don silky purple robes up through this procession. After the crucifixion (sun down on Holy Friday), the sea of purple turns to a sea of black.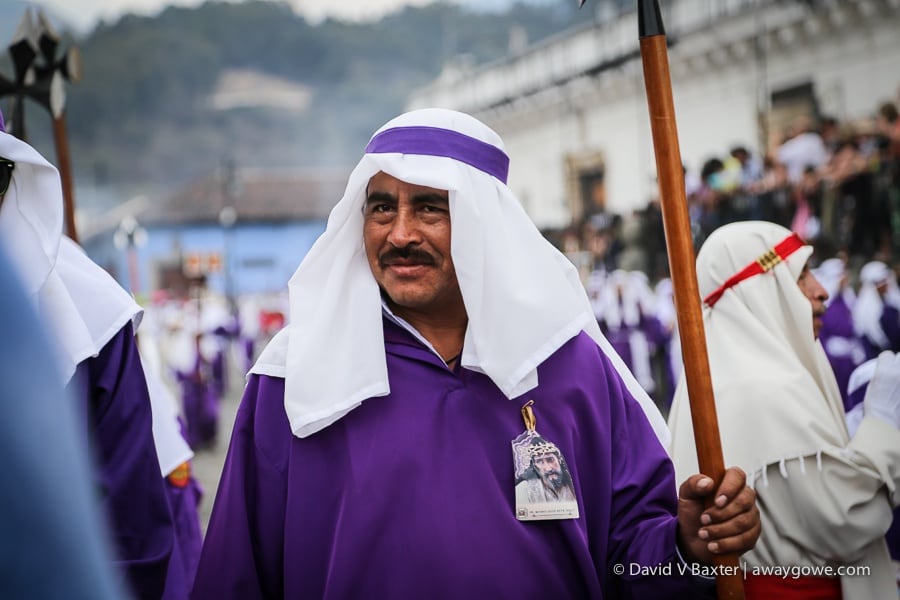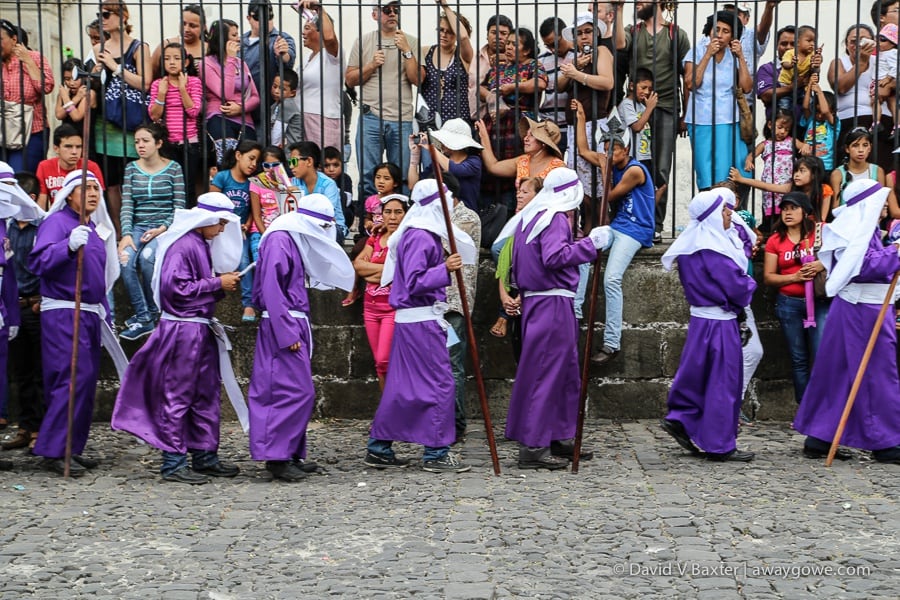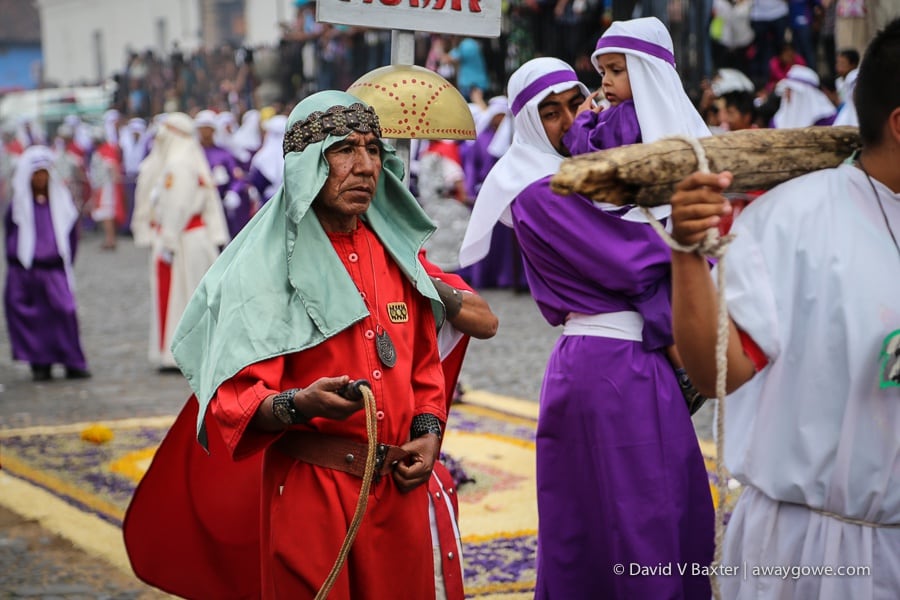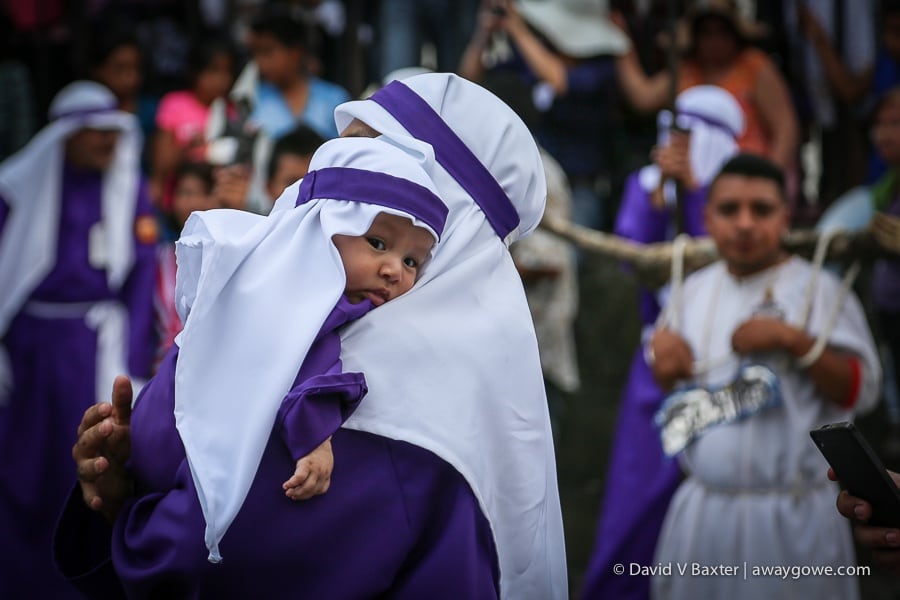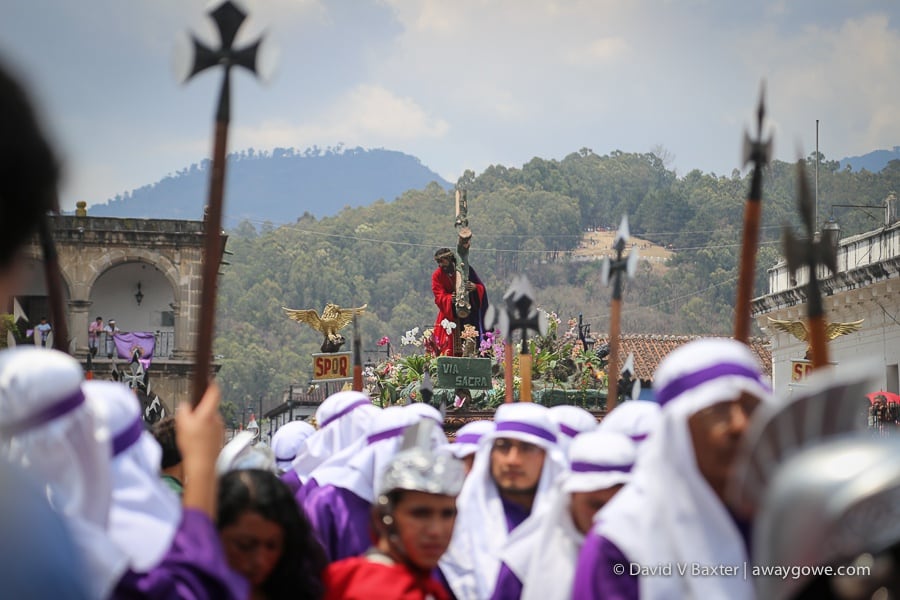 This is one of the most significant "anda" (carved wooden float), depicting Jesus carrying the cross. This particular anda weighs in at around 2-3 tons.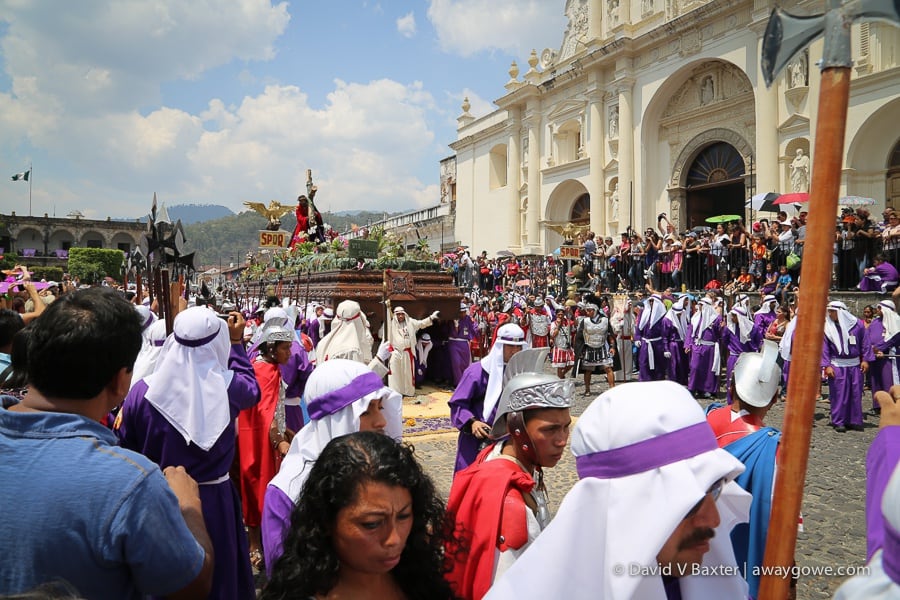 The climax of the procession happens when the anda reaches the alfombra, plows through and destroys it.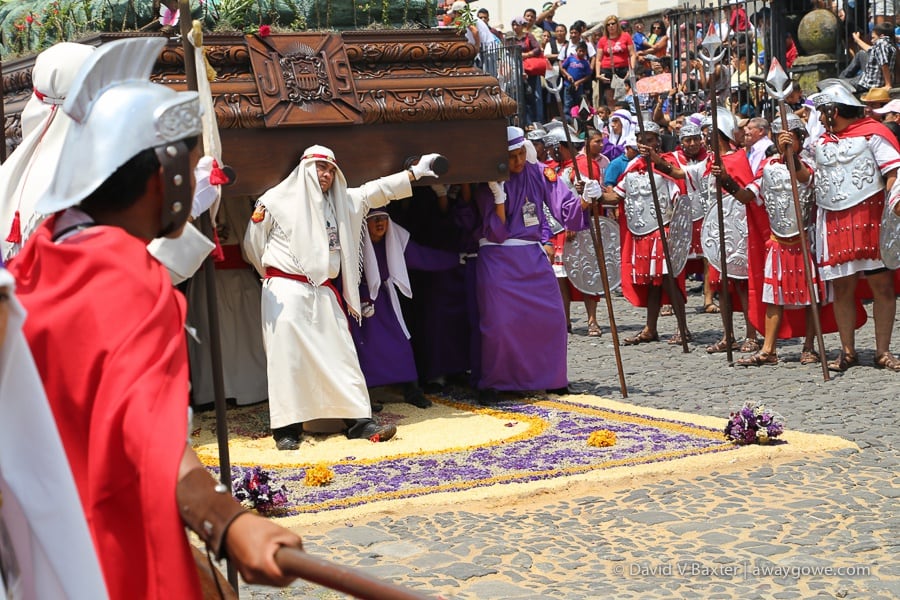 Watching the painstaking creation of the intricate alfombras, the pomp and ceremony building up to this moment, and the destruction of the alfombra by anda bearers who are under tremendous physical stress, is incredibly powerful and moving.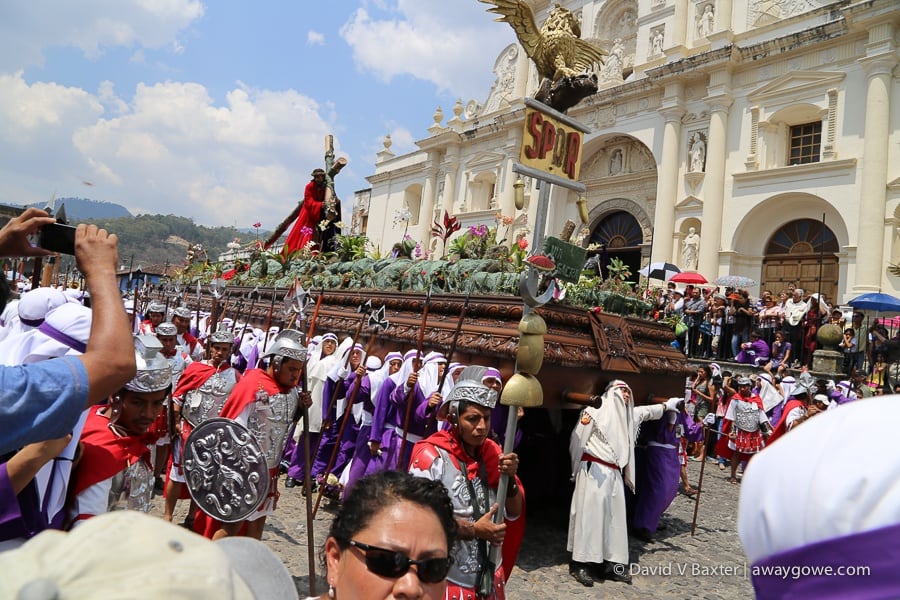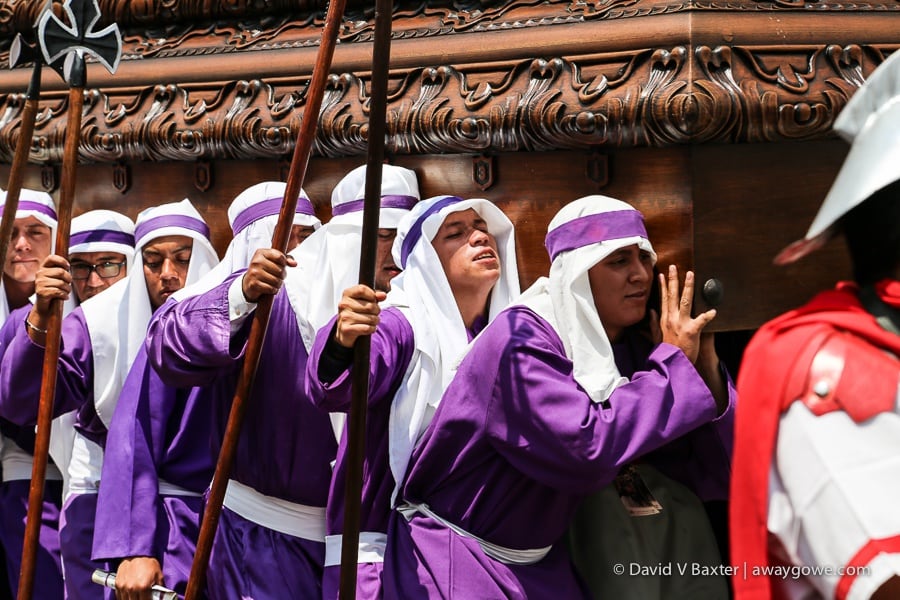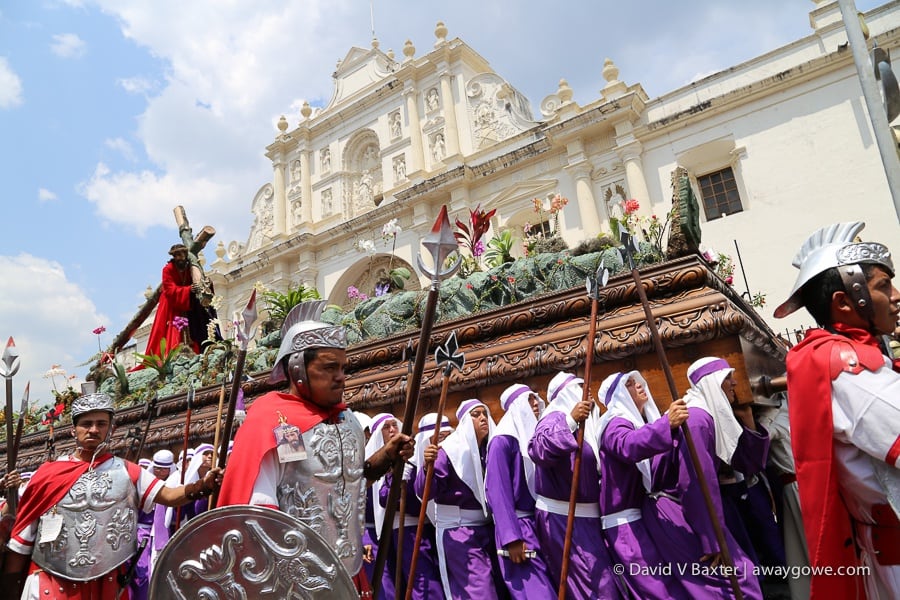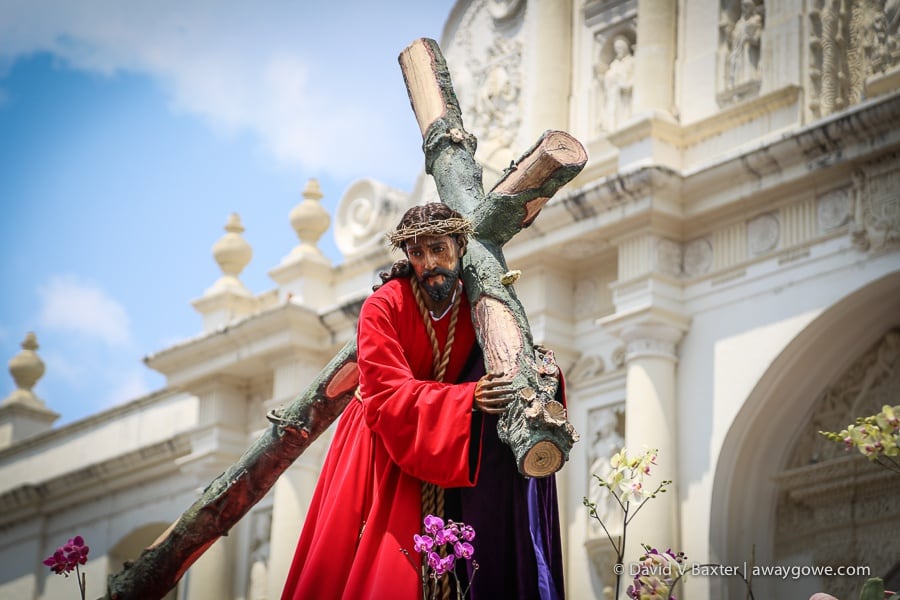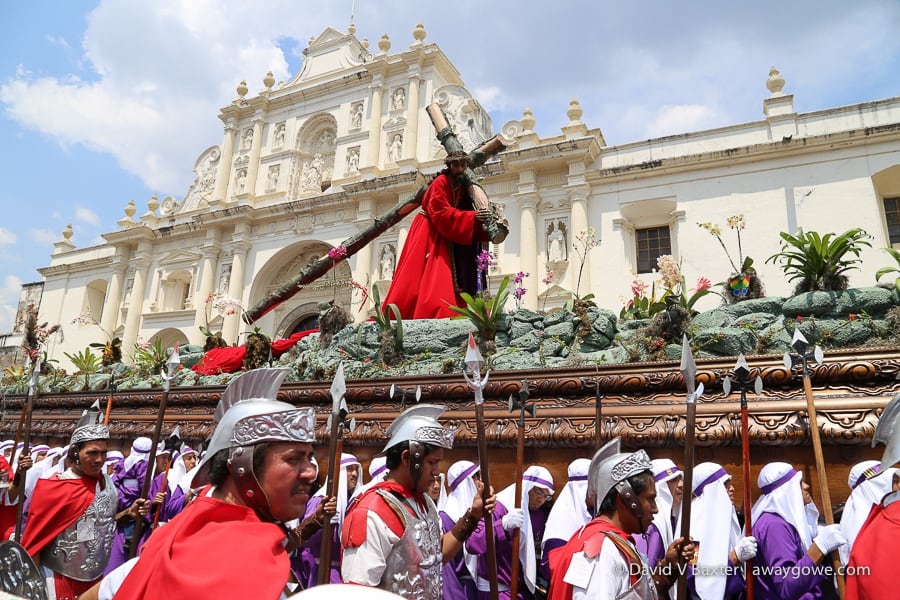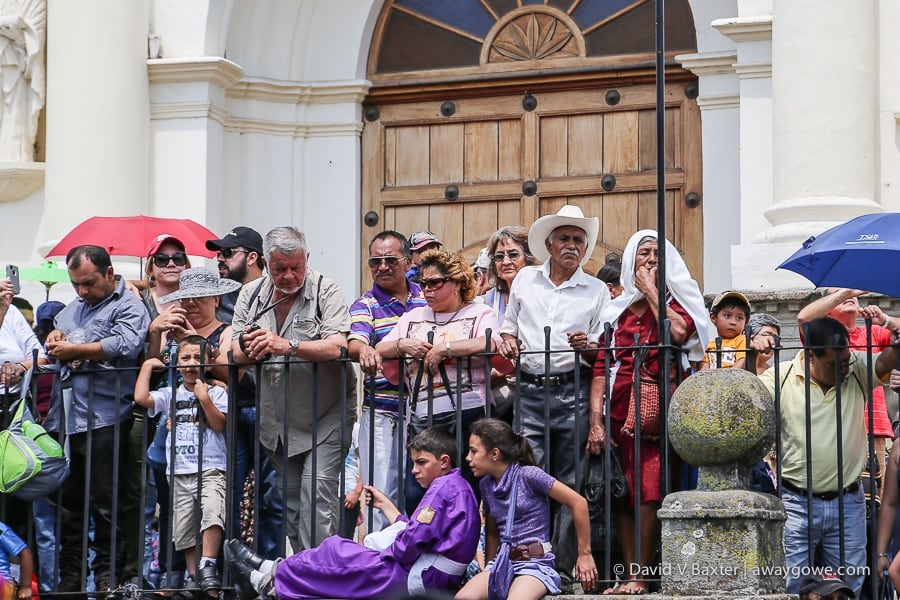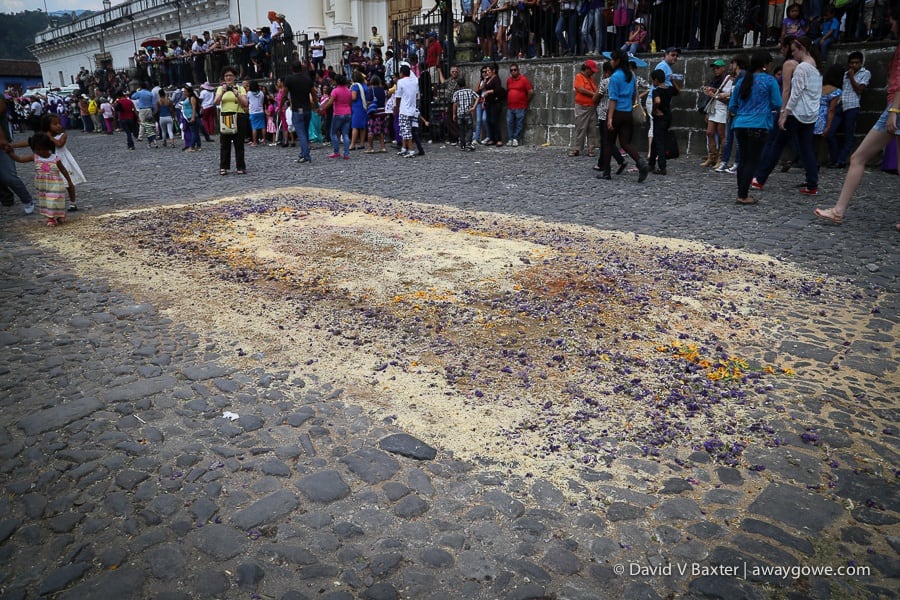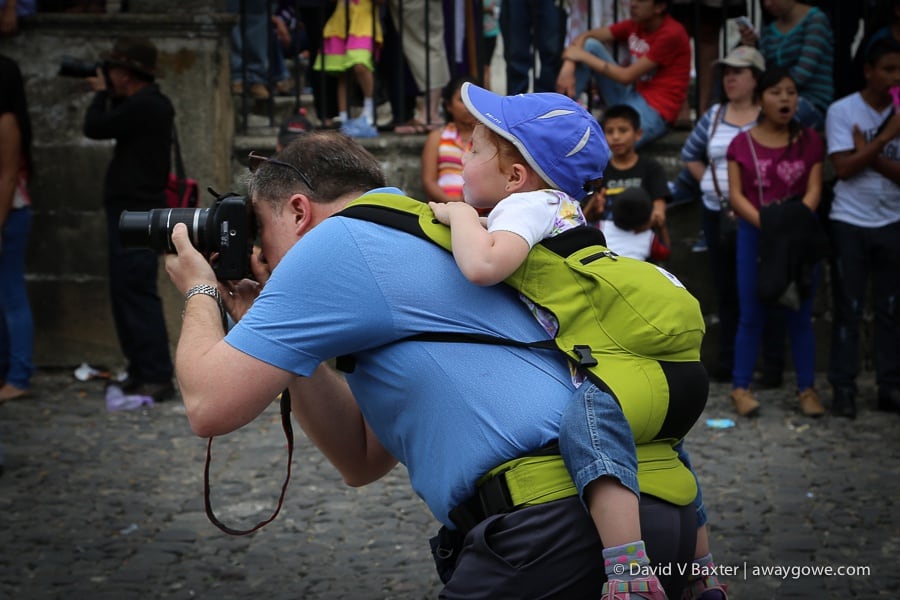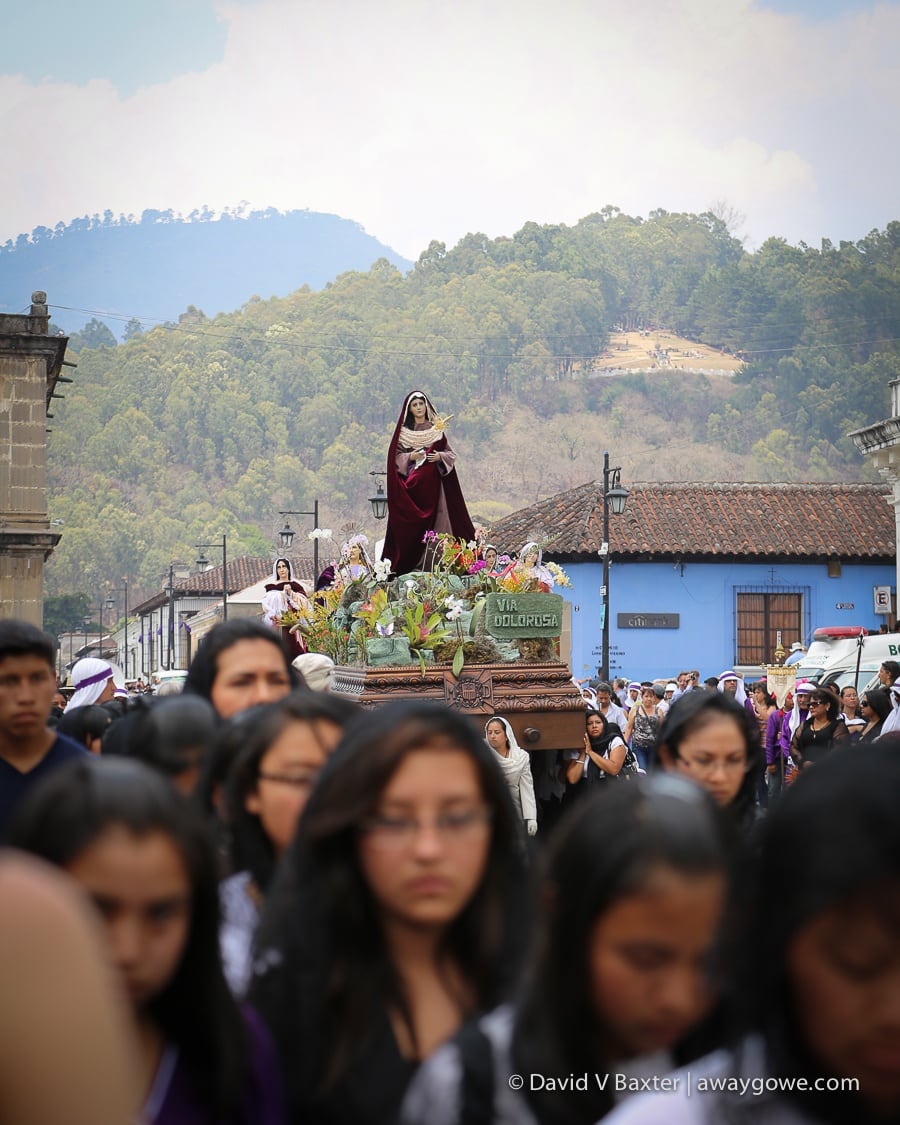 An anda depicting the Virgin Mary generally follows the central Christ float, as she is a central figure in the Roman Catholic faith.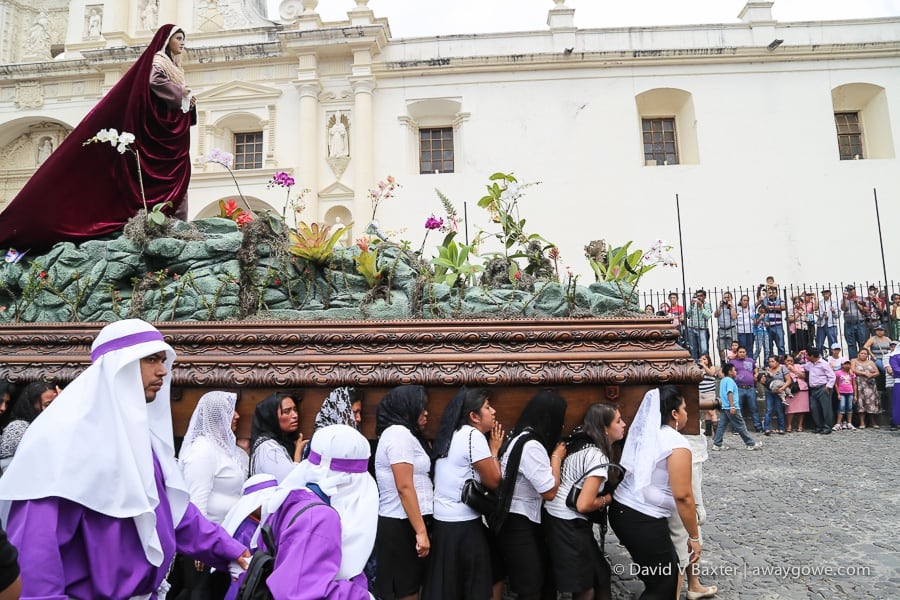 The Virgin is always carried exclusively by women, as andas depicting Christ are carried by men.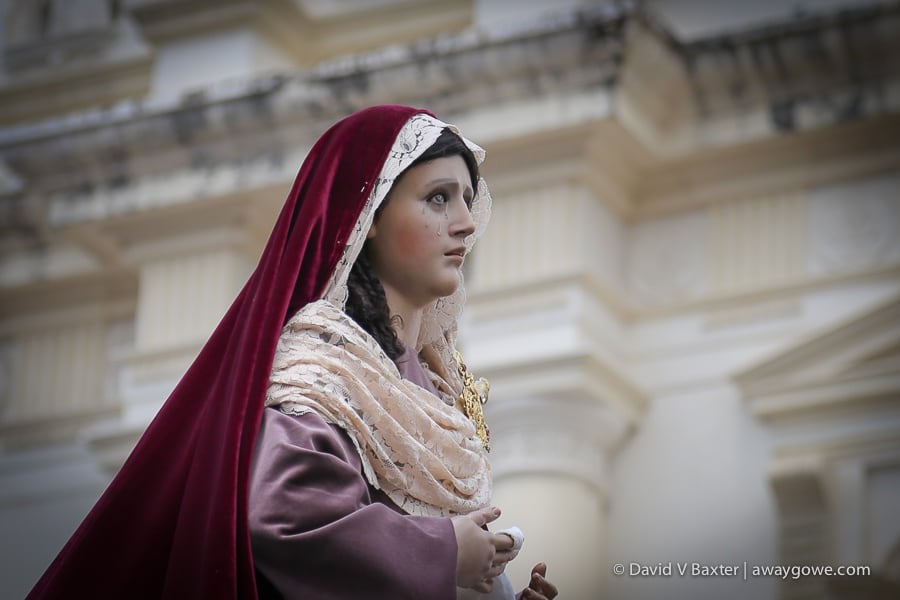 All the while, a large brass band with booming drums follows the procession, playing the same handful of funeral marches. By Good Friday, the sound of dark and heavy funeral marches fills the air around the clock.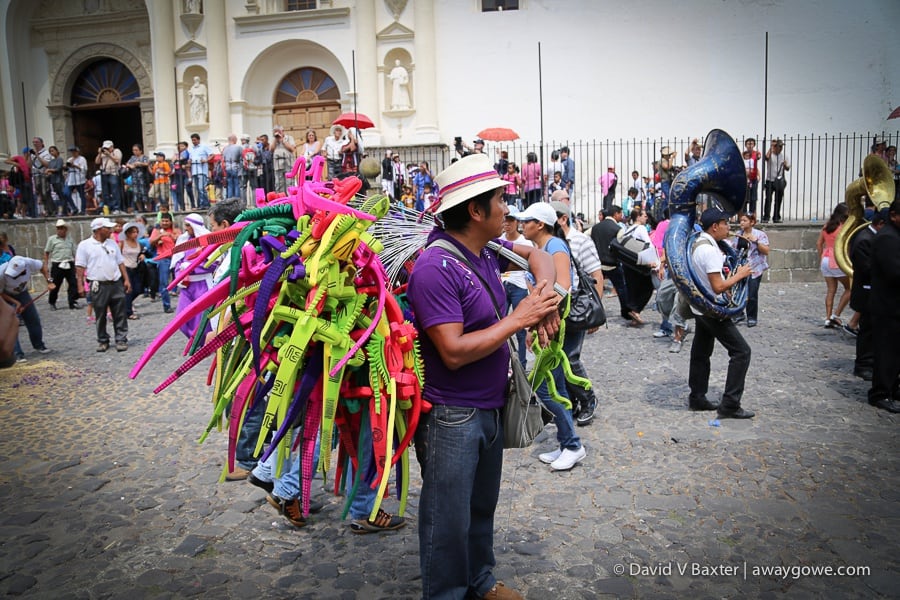 When the last of the procession has cleared out, vendors of all varieties, selling all sorts of randomness swoop in to try and make a sale.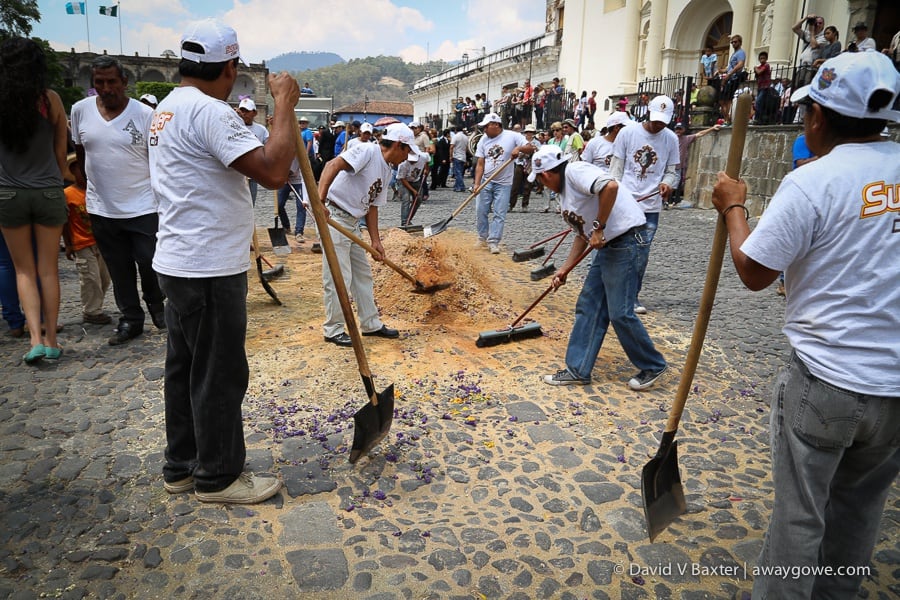 Not wasting any time, once the last of the procession has passed, workers rush in to clean the last of the remnants of ruined alfombra.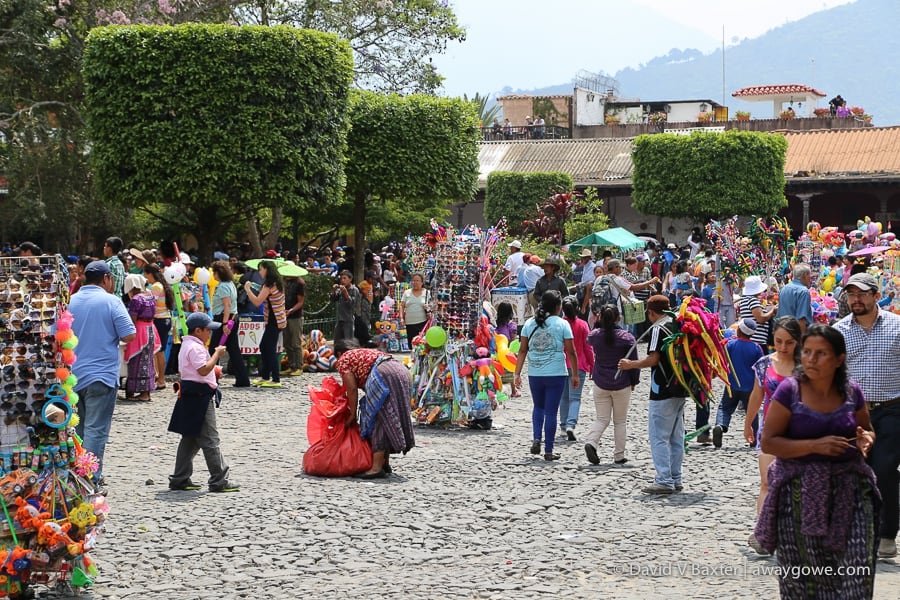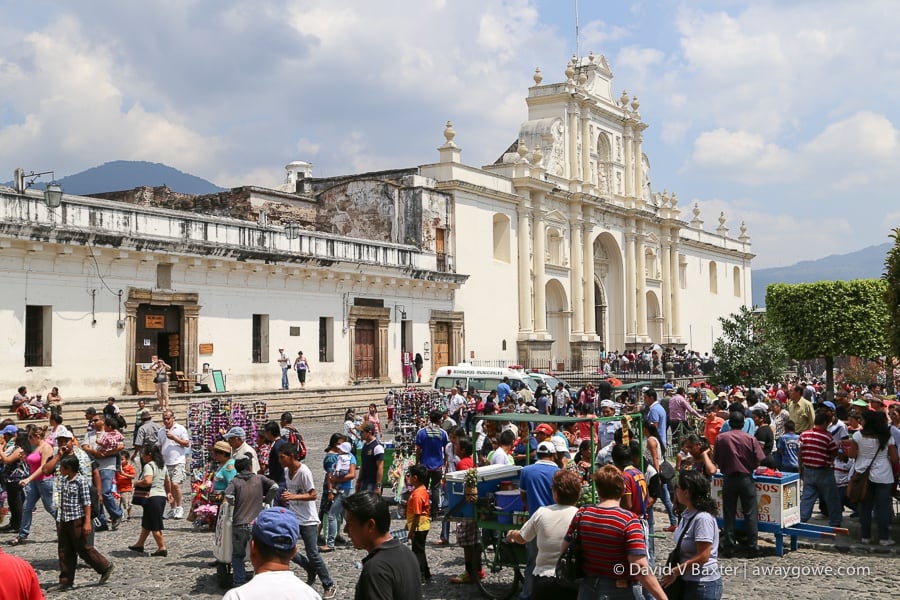 On this particular Good Friday, pilgrims, spectators and vendors pack every corner of plazas and streets nearest the action. The crowd is constantly following the various processions around Antigua, though the crowd is always changing.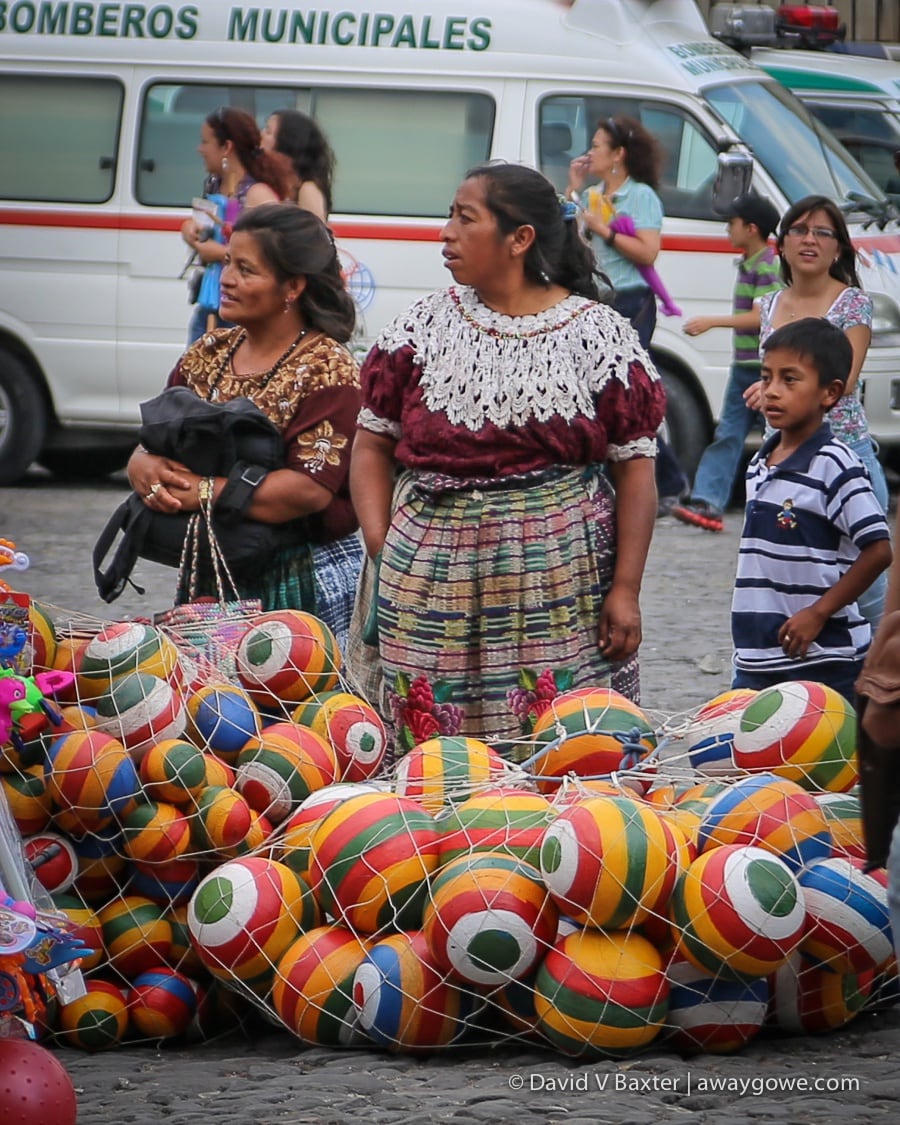 And in the blink of an eye, daily life returns to the streets, until the next procession makes its scheduled visit, during which the process is repeated up until Easter Day.