Longer and taller than a football field, this mammoth structure is completely open for the public to roam around the entirety of its space. Over a century in the making, Voto Nacional remains unfinished–It is the sincerest belief of Ecuadorians that the basilica's very completion will bring on the end of the world. Awesome.
As a side note, do you happen to have the time? 'Cause these clock towers (pictured above) aren't being much help.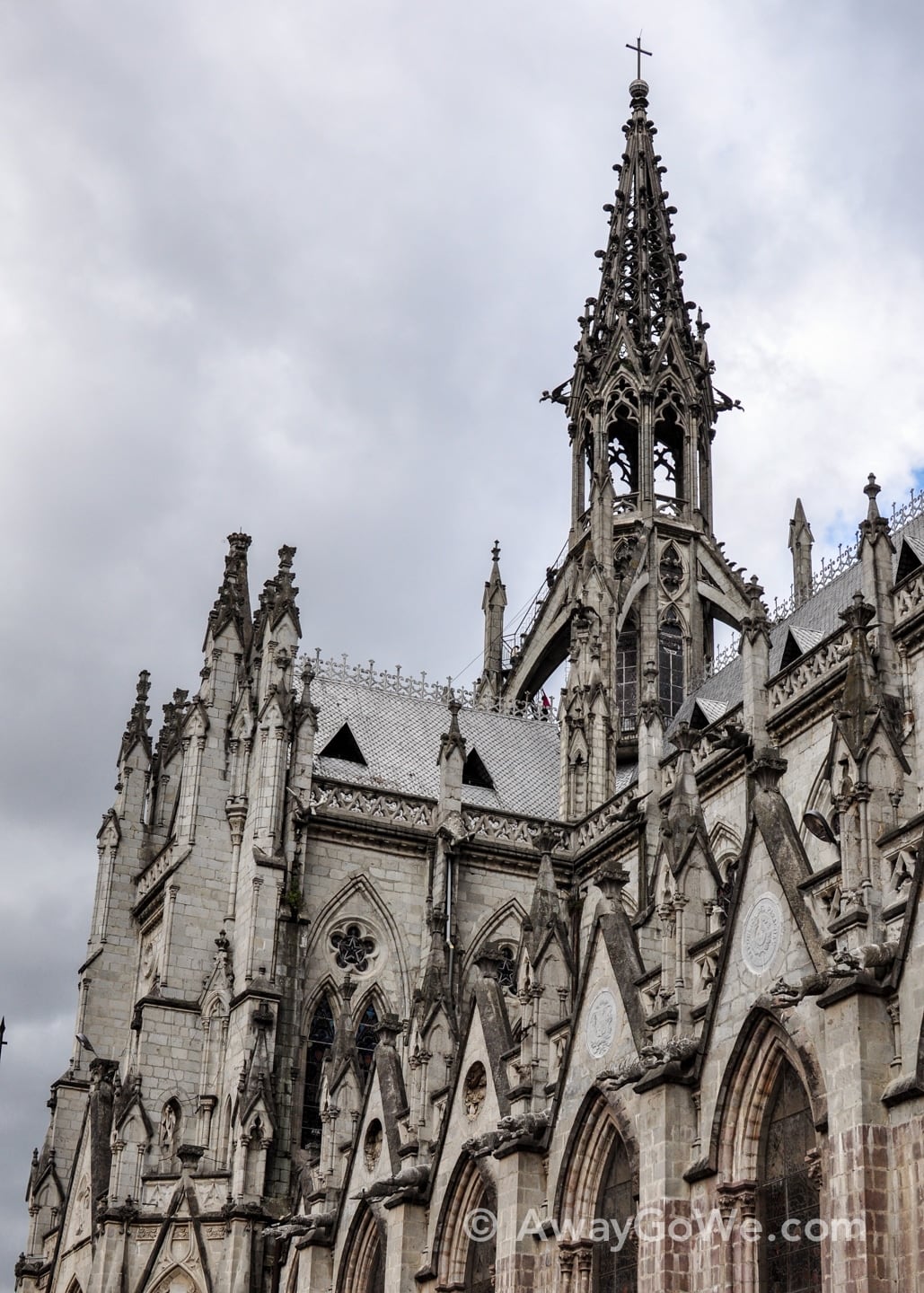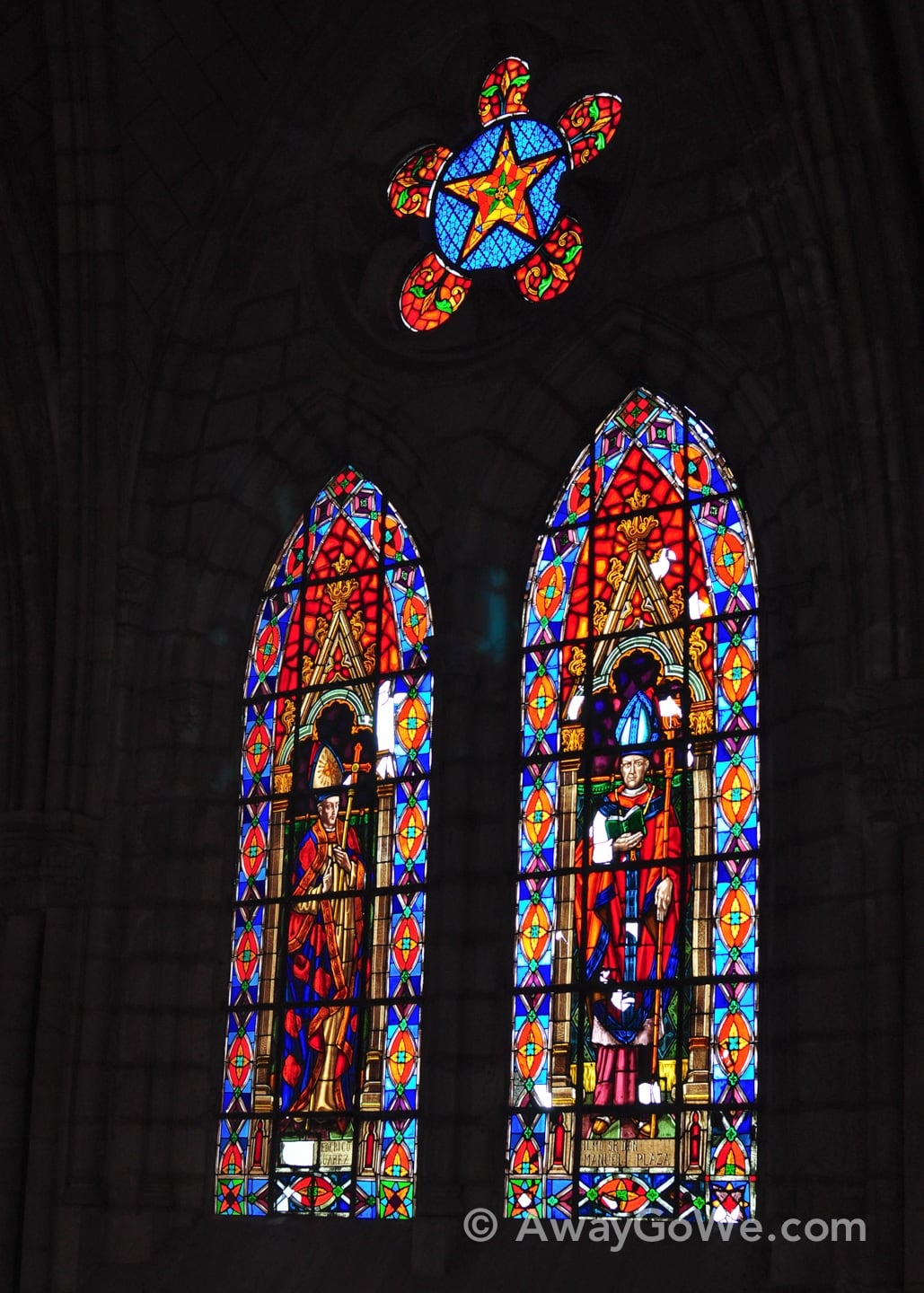 The Basílica del Voto Nacional is located about halfway between the Mariscal [Sucre] and Old Town, near Parque la Alameda, and a long block away from where we were staying — Hostal San Blas — so we saw the basilica throughout most of our stay in Quito, looming over the neighborhood. In an area of town known more for its colonial Spanish architecture, the mammoth and austere neo-Gothic structure definitely stands out.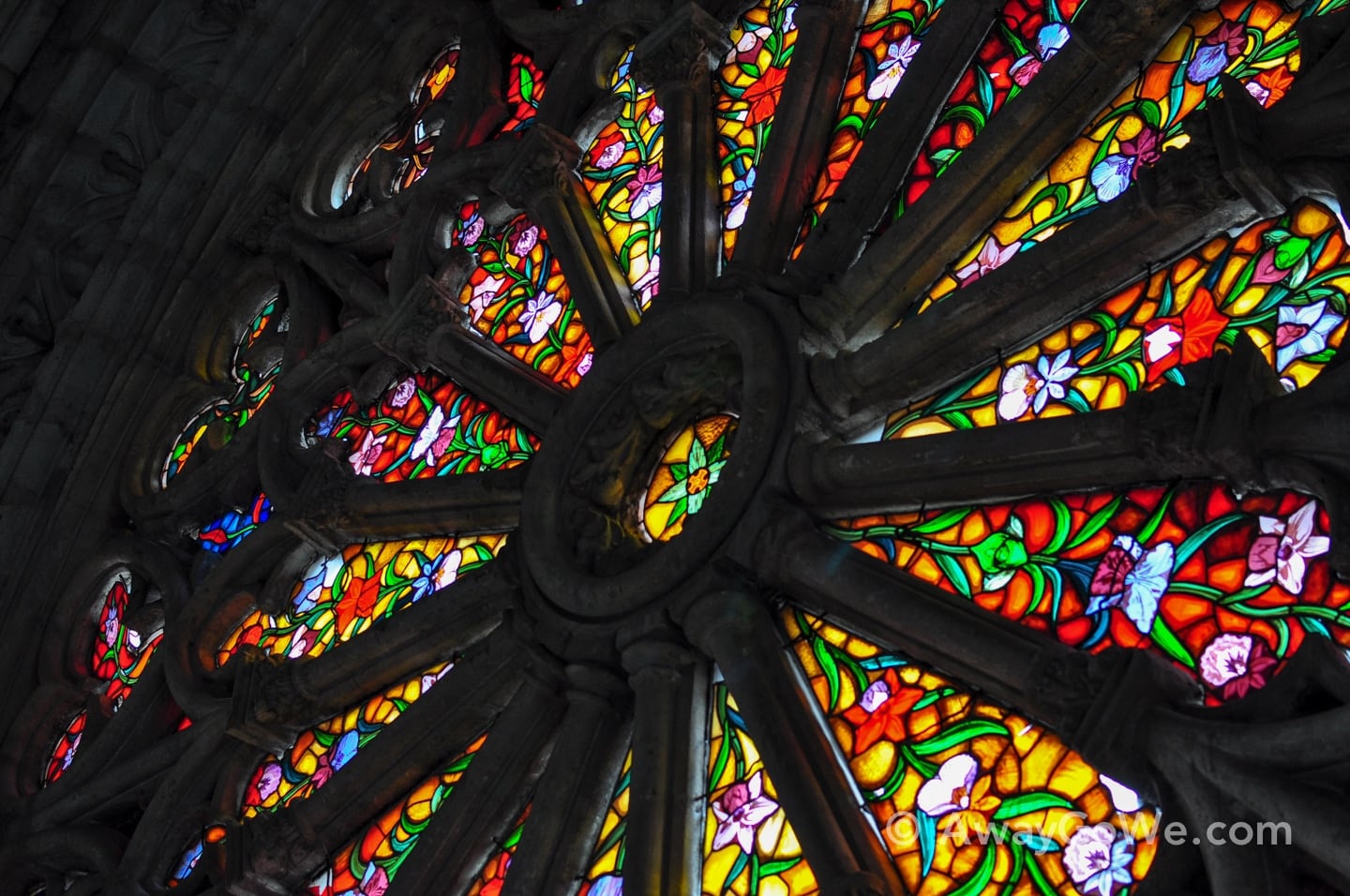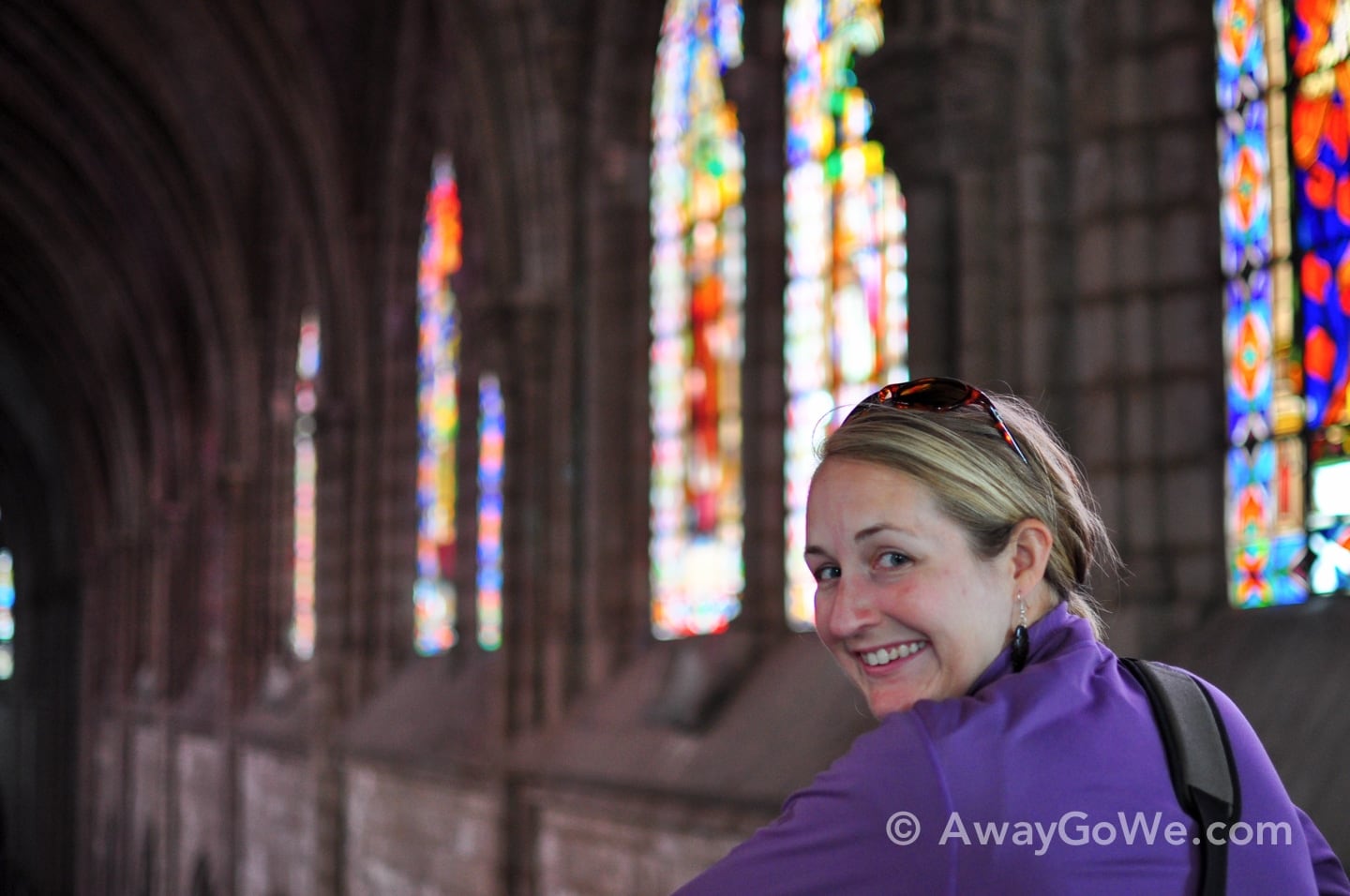 Admission (a few dollars) included a climb up the high towers, which are accessed via a rickety catwalk across the false ceiling of the nave, followed by a climb up a metal ladder.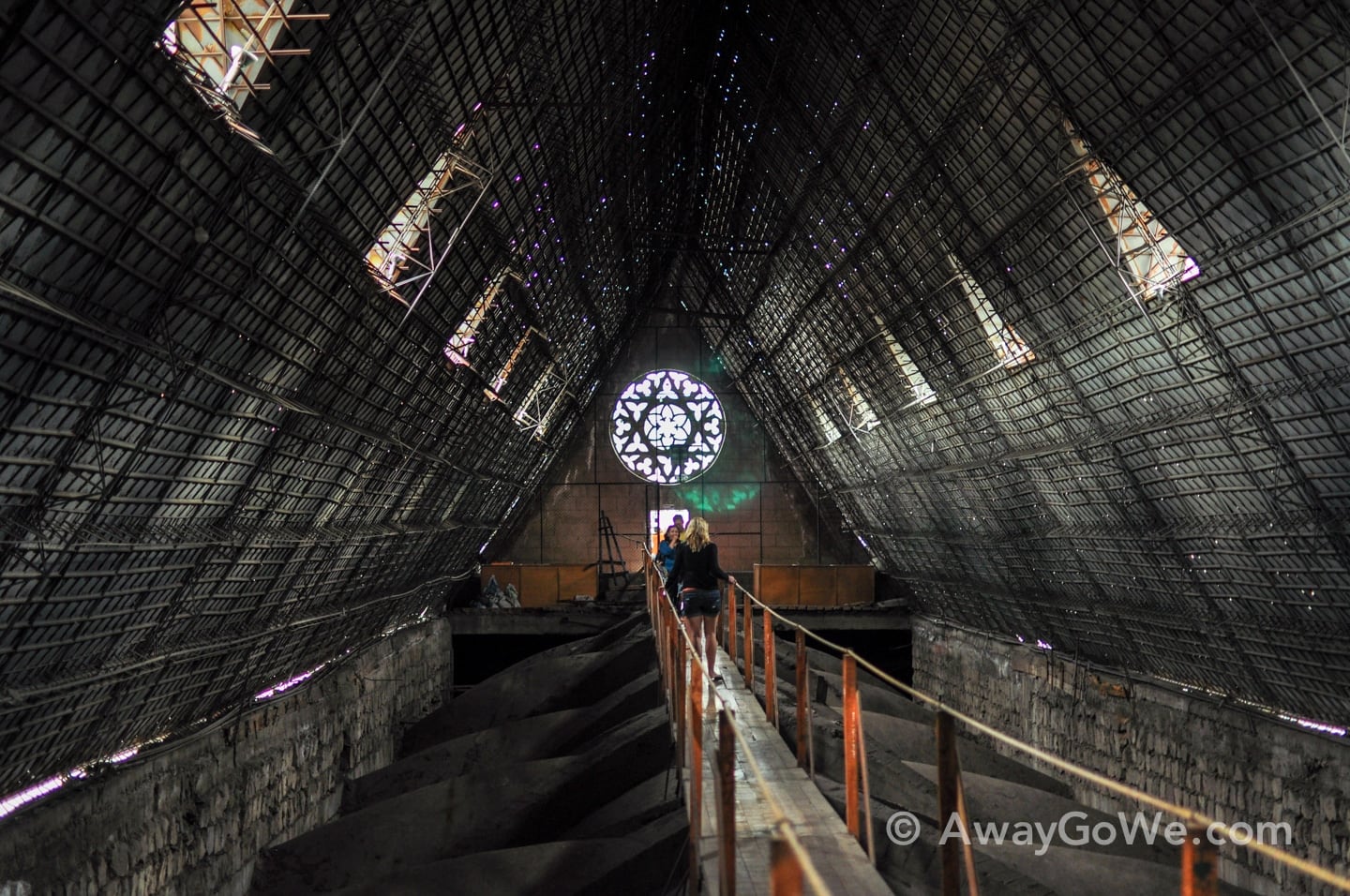 Potentially the most impressive view in Quito. Perched on a hill, and then another 30+ stories up, it feels like you can see the whole city of 2.5 million.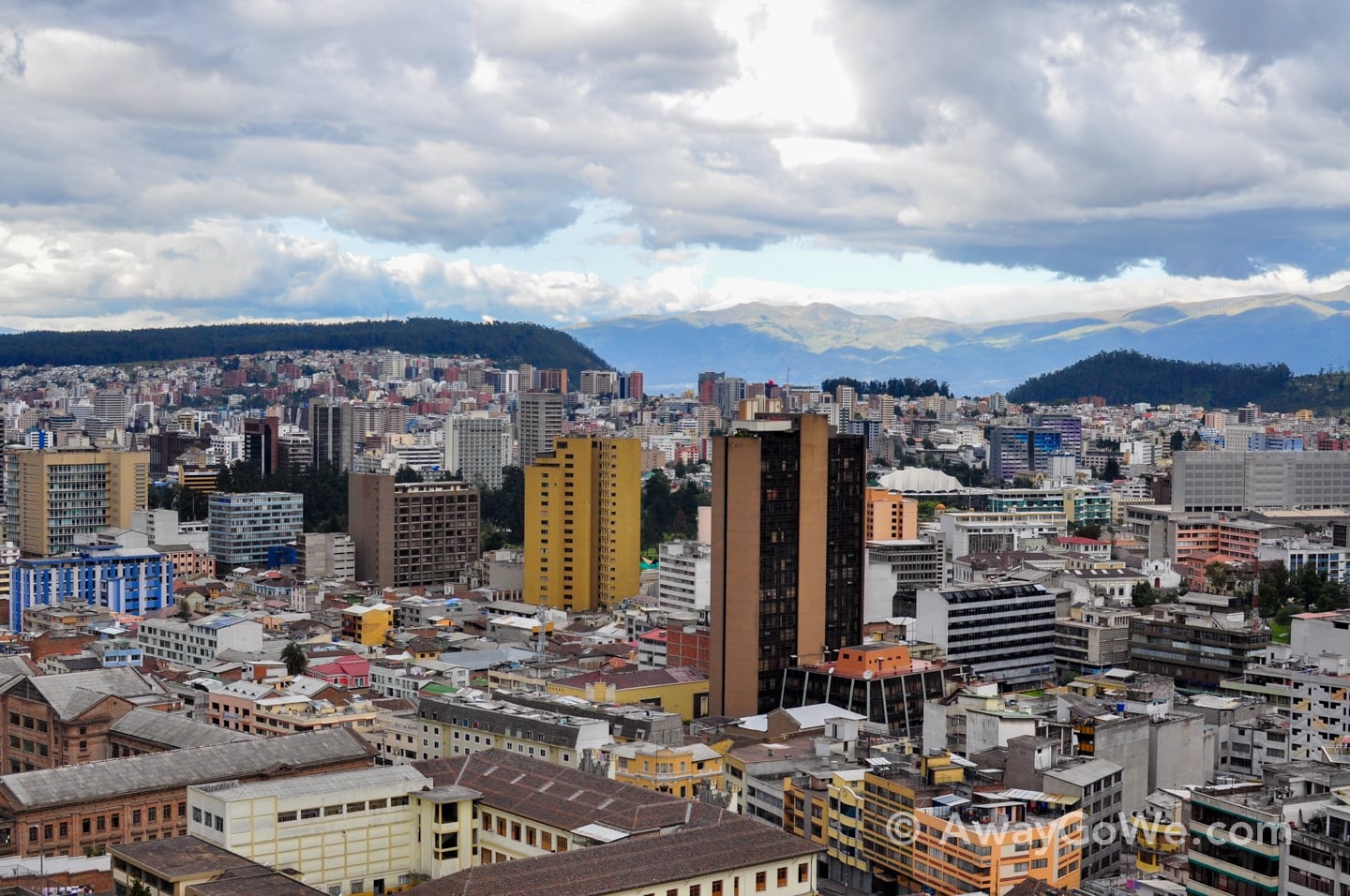 It appears a few other visitors have been here as well…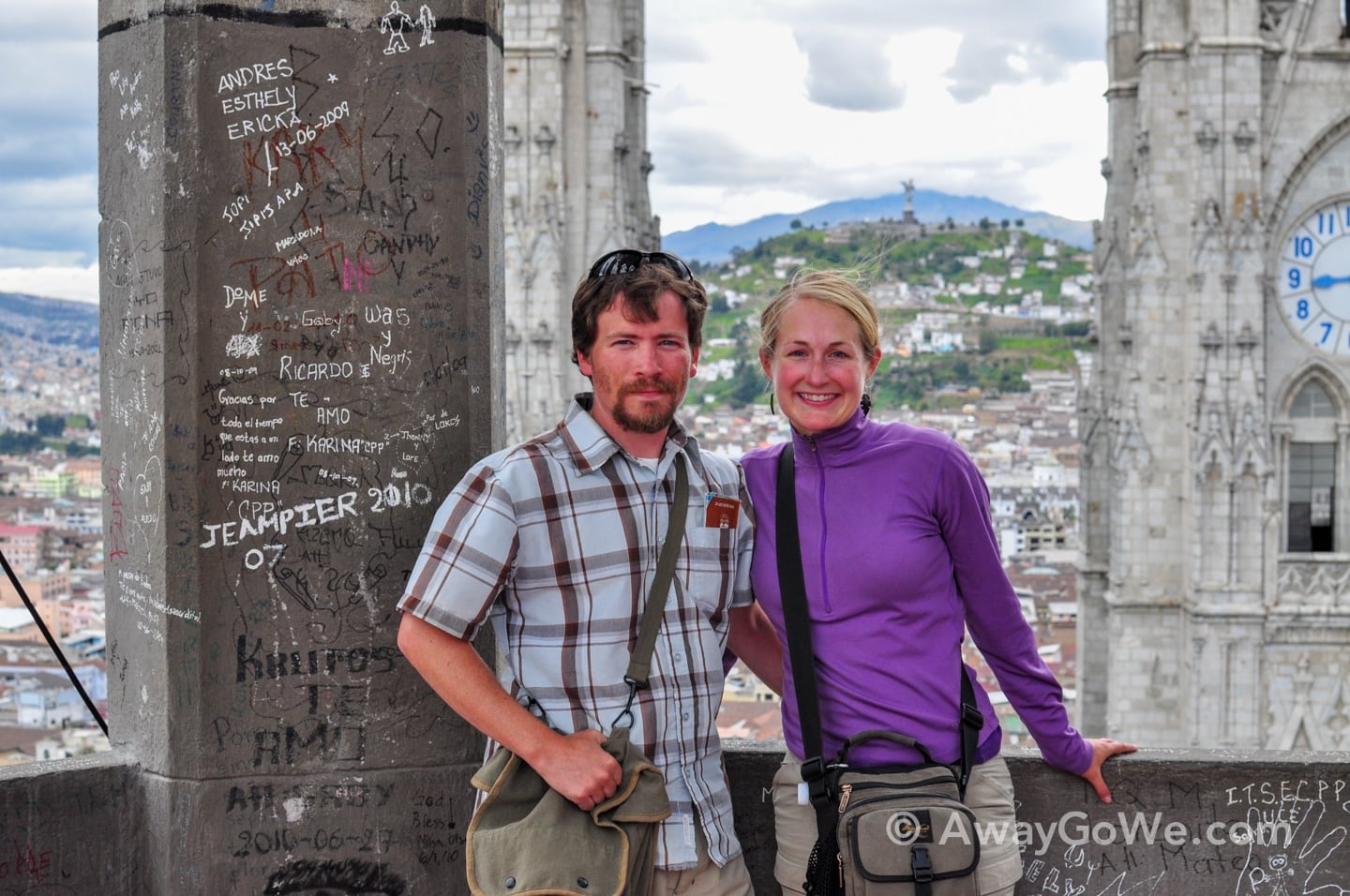 The photo above was taken in the central tower (below), and the photo below was taken from one of the clock towers seen in the background (above). So, yes, multiple towers to explore–three in all!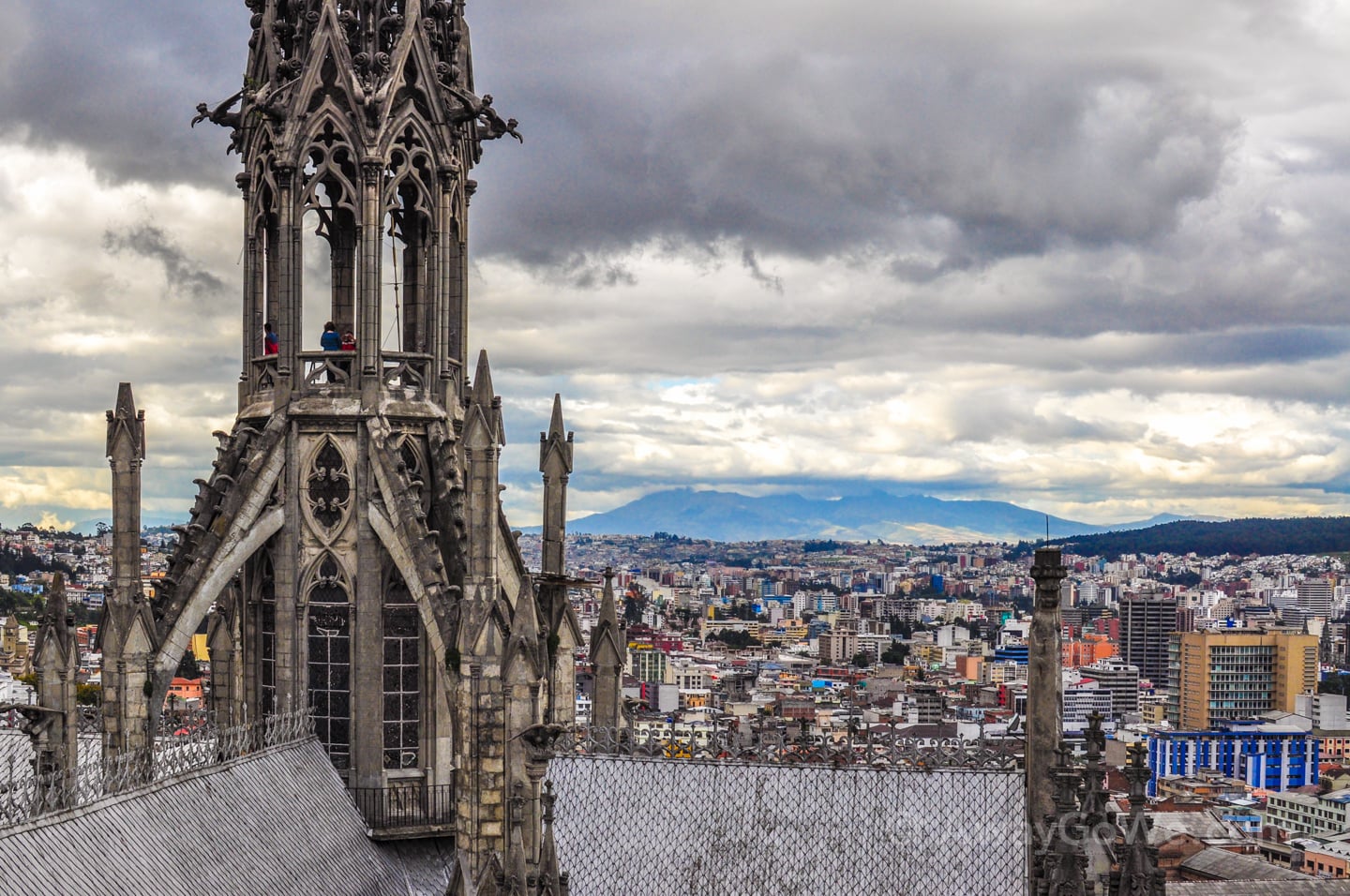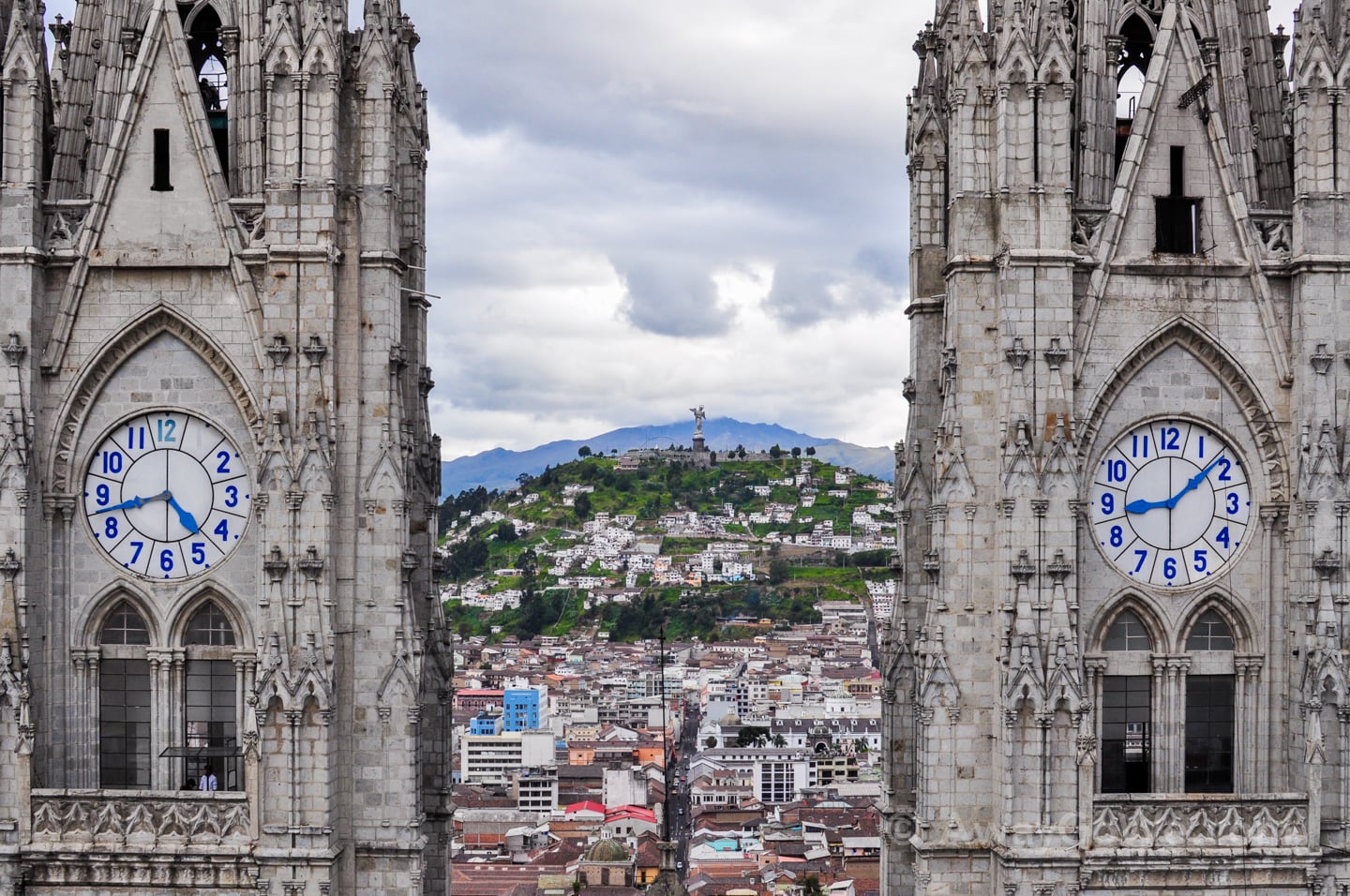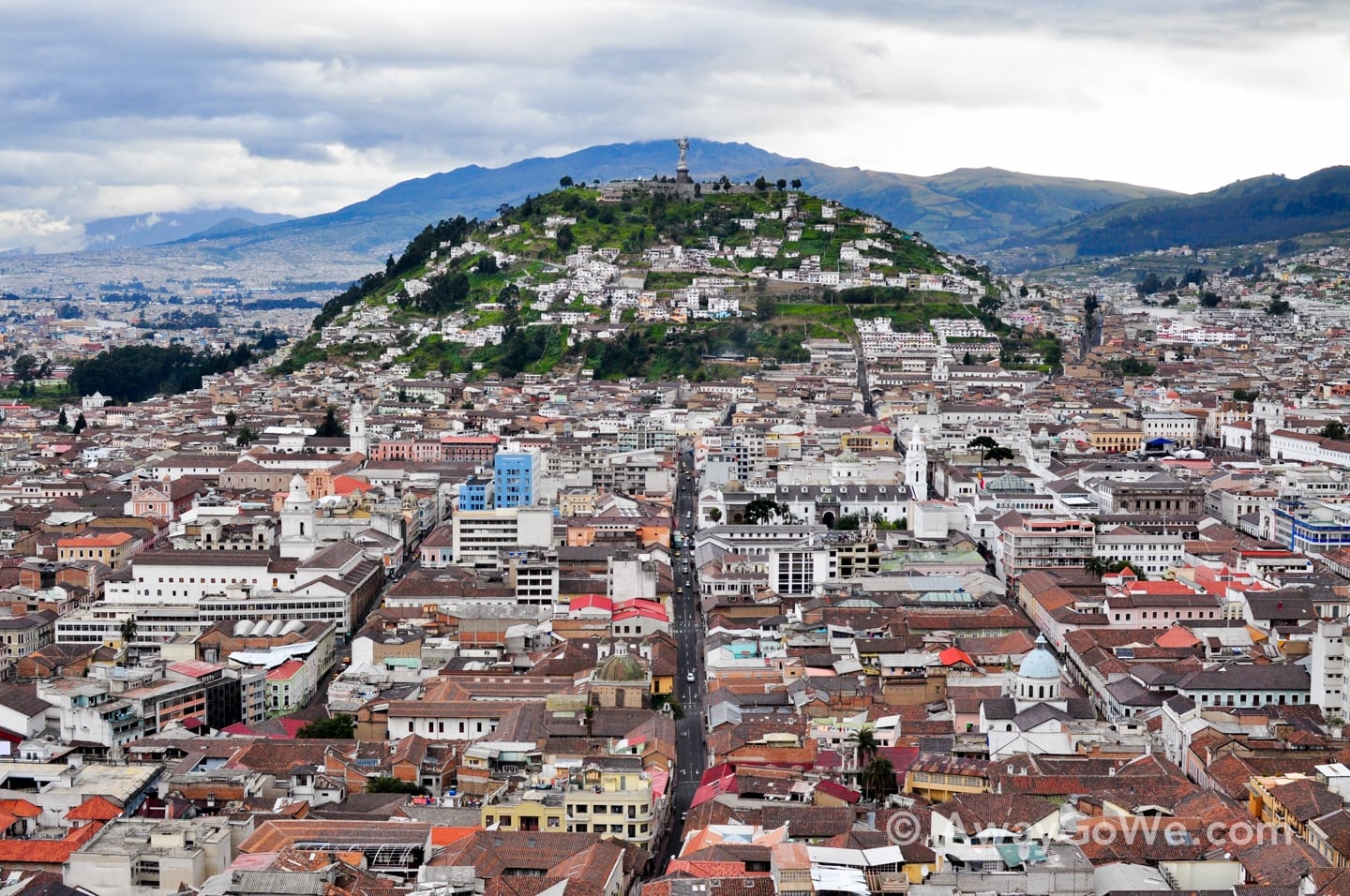 …and a picture-perfect view of the historic center crowned by El Panecillo and the famous 150-foot madonna. Volcanic in origin, El Panecillo literally means "little piece of bread." Okaaaay…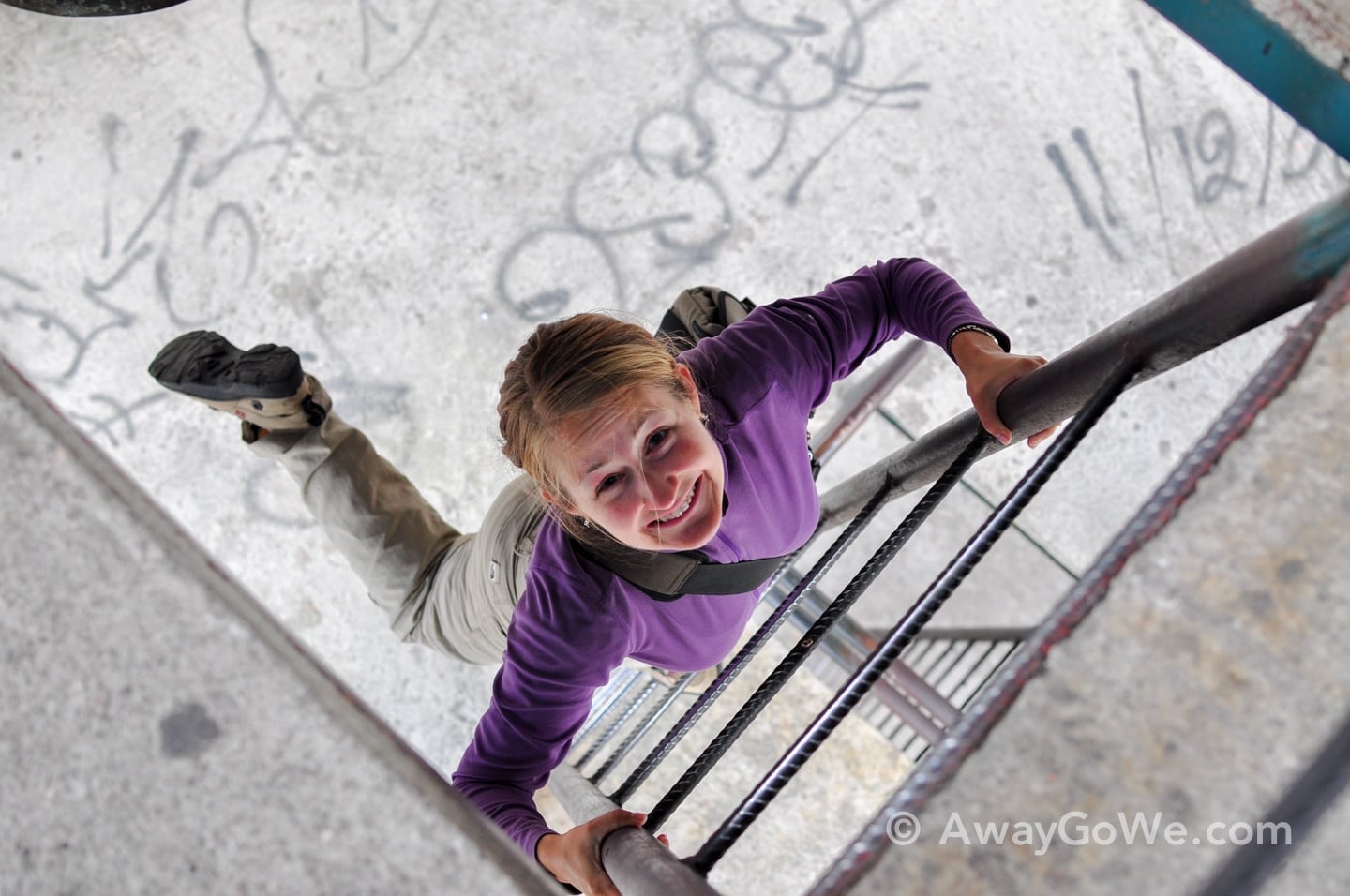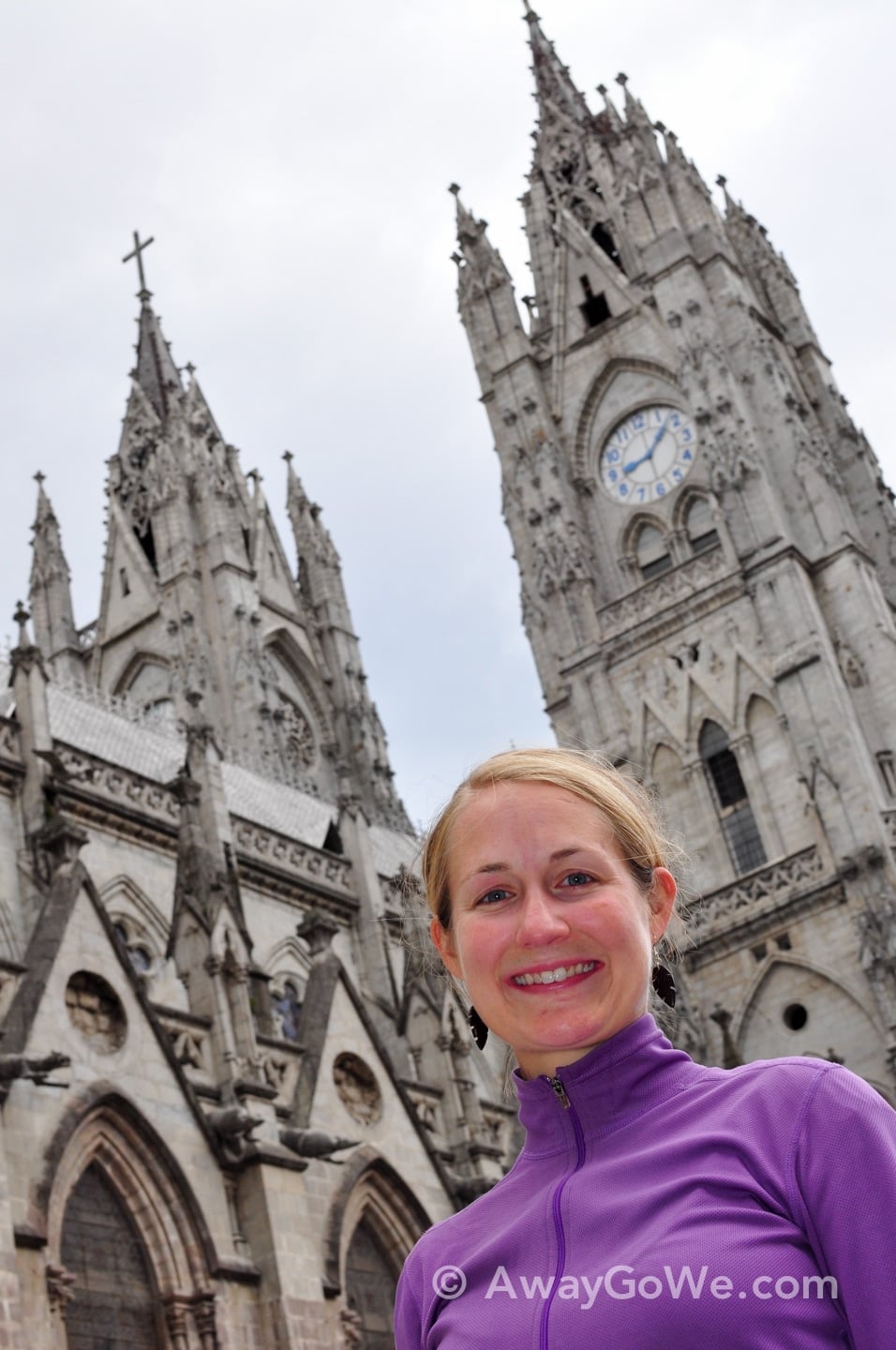 8 August 2010
Get AwayGoWe Updates in Your Inbox
Get notified by email when we publish a new story or article!
No spam, ever. Unsubscribe at any time.