We made it to Vietnam! The 240km (six-hour) bus ride from Phnom Penh seemed like one of the quicker travel days we've taken in Southeast Asia on this trip. I'm happy to report border-crossing formalities were smooth and the customary pho lunch at the bus stop near the border did not disappoint.
Skip to our tips on visiting Ho Chi Minh City Old Town
After being on the road for so long, we decided to splurge for the "VIP" bus this time around, mostly for a little AC in our lives. The bus set us back US$12 each, but for us, it was worth it for the little added comfort, especially given that it's been particularly steamy here in Cambodia.
We enjoyed our time in Cambodia, but are excited to finally be in Vietnam. The country has acquired a sort of legendary status among backpackers as of late, and it's hard to deny the curiosity of an American born a few years after the fall of Saigon.
Our plan for the next three weeks? We're not really sure. We've got a 30 day visa for Vietnam, but we've also got a flight out of Shanghai to catch on December 6th.
We still want to devote some of our remaining time to Hong Kong, so we won't be maxing out our Vietnam visa this time around.
In Vietnam, we'd like to explore a bit of the Mekong Delta, take the train to the ancient UNESCO cities of Hoi An and Hue, do a bit of hill trekking, take a boat around Halong Bay, and explore Hanoi.
We'll see where we get waylaid, and who knows what we'll end up dropping and adding.
A Complicated Relationship
Old Saigon! To an American kid growing up in the '80s and '90s, Vietnam had an element of taboo associated with it — Saigon had a particular heaviness to its name, though it took many years for a lot of Americans of that era to bring themselves to say the words "Ho Chi Minh City," the name conferred on greater Saigon fallowing reunification.
In the 1980s, the wounds of the long, drawn out conflict were still fresh, and most people seemed to avoid talking about the war in general. The only tangible evidence for a kid in the Pacific Northwest were perhaps the numerous homeless vets milling about in ragged fatigues collecting cans and panhandling at intersections. The Vietnam War was perceived as America's first major military defeat, and to many, a needless campaign at best. Following the fall of Saigon, the newly reunified Vietnam marched full steam ahead with its Communist ideology, essentially isolating itself from the West for two decades.
In the mid-90s, relations between the U.S. and Vietnam normalized, and Vietnam opened for business. And when I say, "opened for business," I mean threw up a neon sign the size of Mt. Everest and lit that mother up. Vietnam's economy took off like a tiger on a 1,500 ton rocket, transforming the country's economy and society seemingly overnight.
Nowhere in Vietnam is this transformation more evident than Ho Chi Minh City. With a metro population of 13 million, HCMC (as it's often shortened to) is Vietnam's business and modern cultural center, and a bustling, crazy, powerhouse in the 21st century. In a lot of ways, HCMC in 2012 is Western culture and capitalism on steroids, making for a number of extremely awkward and painful questions for both sides of the Pacific to consider, mainly centering on —
What the hell were we fighting for???
But that was forty years ago, and it is clearly evident on the streets of old Saigon that it is no longer 1975. The world has moved on in roaring fashion, and — for better or worse — HCMC did not miss the memo.
Welcome to Old Saigon
A lot of Americans don't seem to know this, but the name Saigon still remains wide usage today. It's largely assumed that "Saigon" was tossed out in '75 and replaced with HCMC, but in reality, the central core of the city of Saigon was merged with surrounding Gia Định Province, creating the megacity we know today as Ho Chi Minh City. When wandering about the historic city center (District 1), many signs and residents still refer to this section as Saigon.
The massive city of HCMC comprises an area of some 4,000 square miles, but fortunately for visitors most of the city's tourist sights are consolidated in a relatively small and fairly walkable area across District 1.
We're staying at a well-recommended budget guesthouse (Thanh Guesthouse) located on one of countless alleyways between Pham Ngu Lao and Bui Vien, widely referred to as Saigon's "backpacker ghetto." Our nightly rate is US$14, which is just a buck or two above our nightly average in Southeast Asia.
Whatever we've managed to save on accommodation, however, is quickly sucked up by our first night's meal at Temple Club, one of the city's few remaining tastes of Old Saigon. You can tell by my fellow diners behind me that I've managed to slip in under the radar.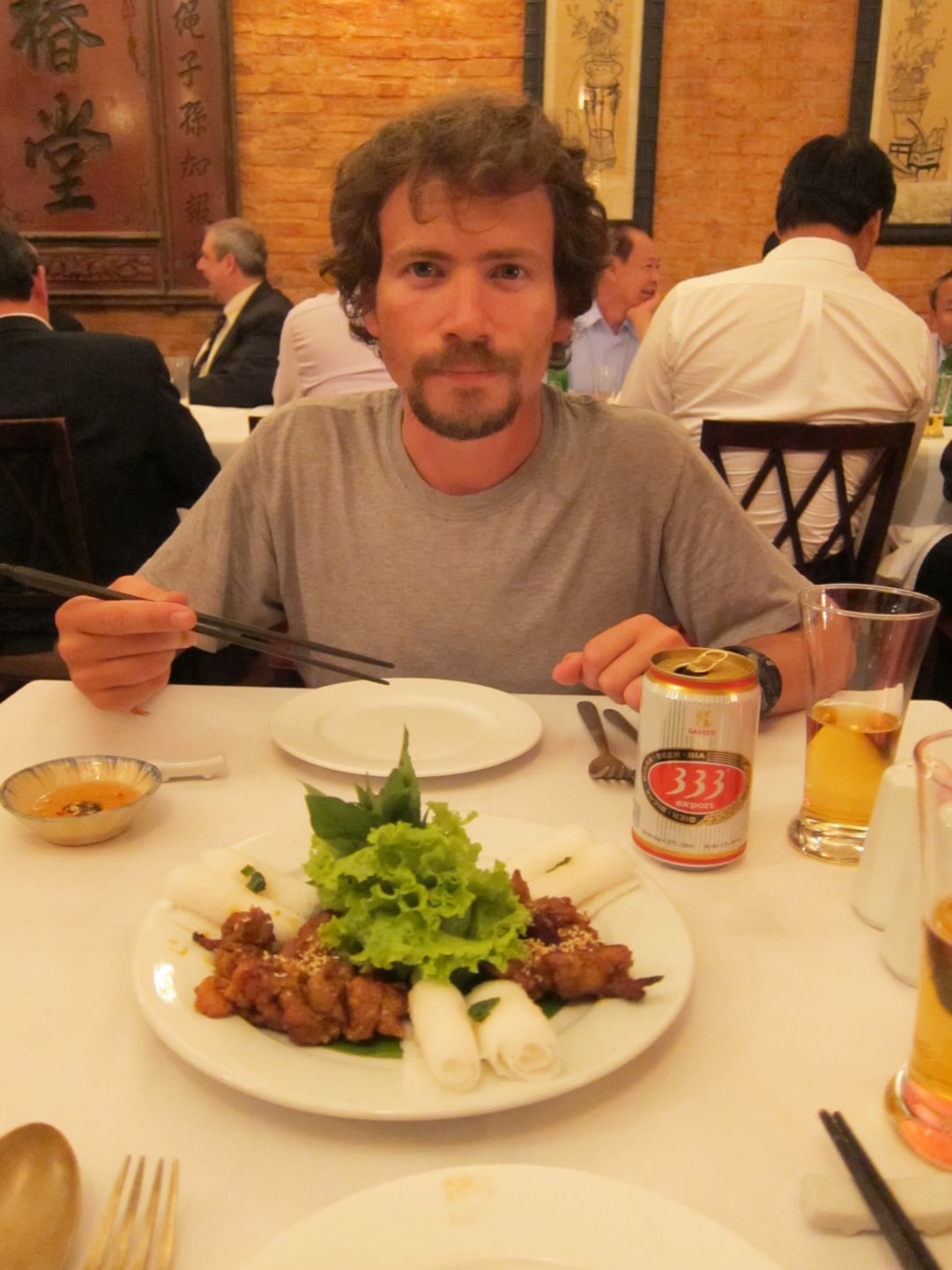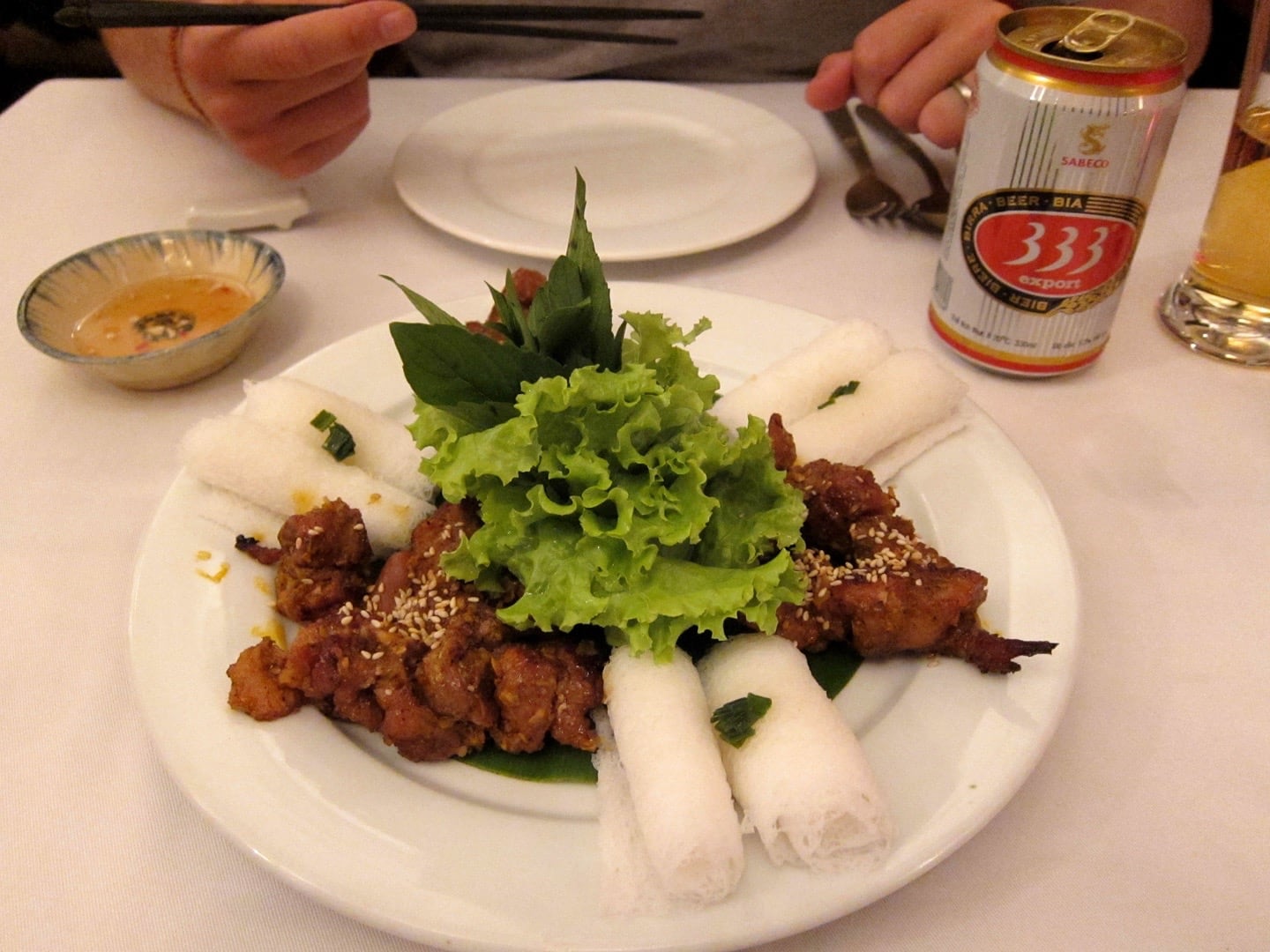 Easily our most expensive meal in weeks, but absolutely delicious. It's also worth every penny knowing that we'll be munching on delicious street food for pennies for most of our meals for the next couple of weeks.
And in case you're curious, yes, our first Vietnamese beers of our trip (BaBaBa (333)) were both cold and delicious.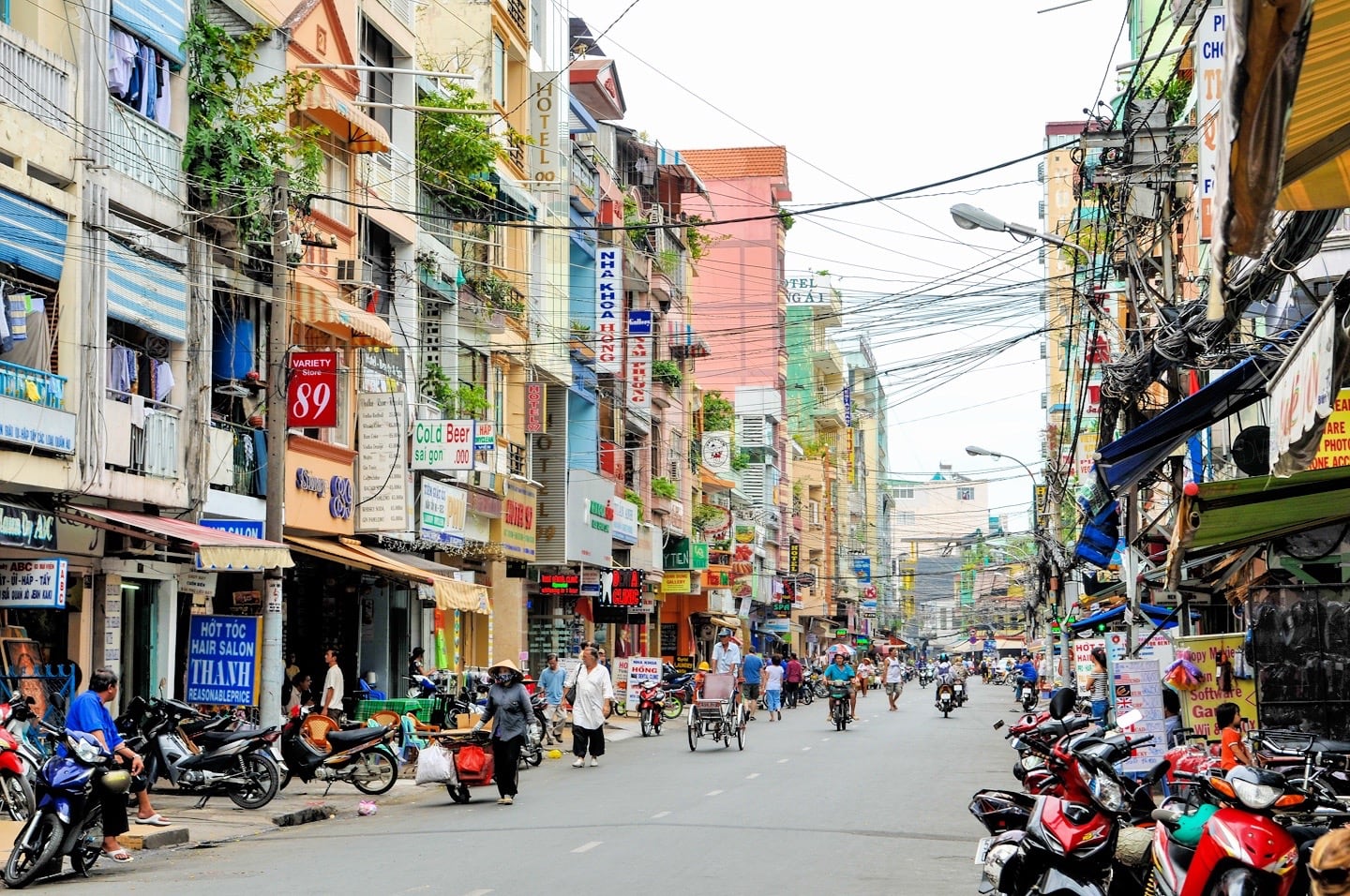 By day, Bui Vien is a colorful and bustling strip catering to the needs and wants of budget backpackers. By night, the street turns into party central.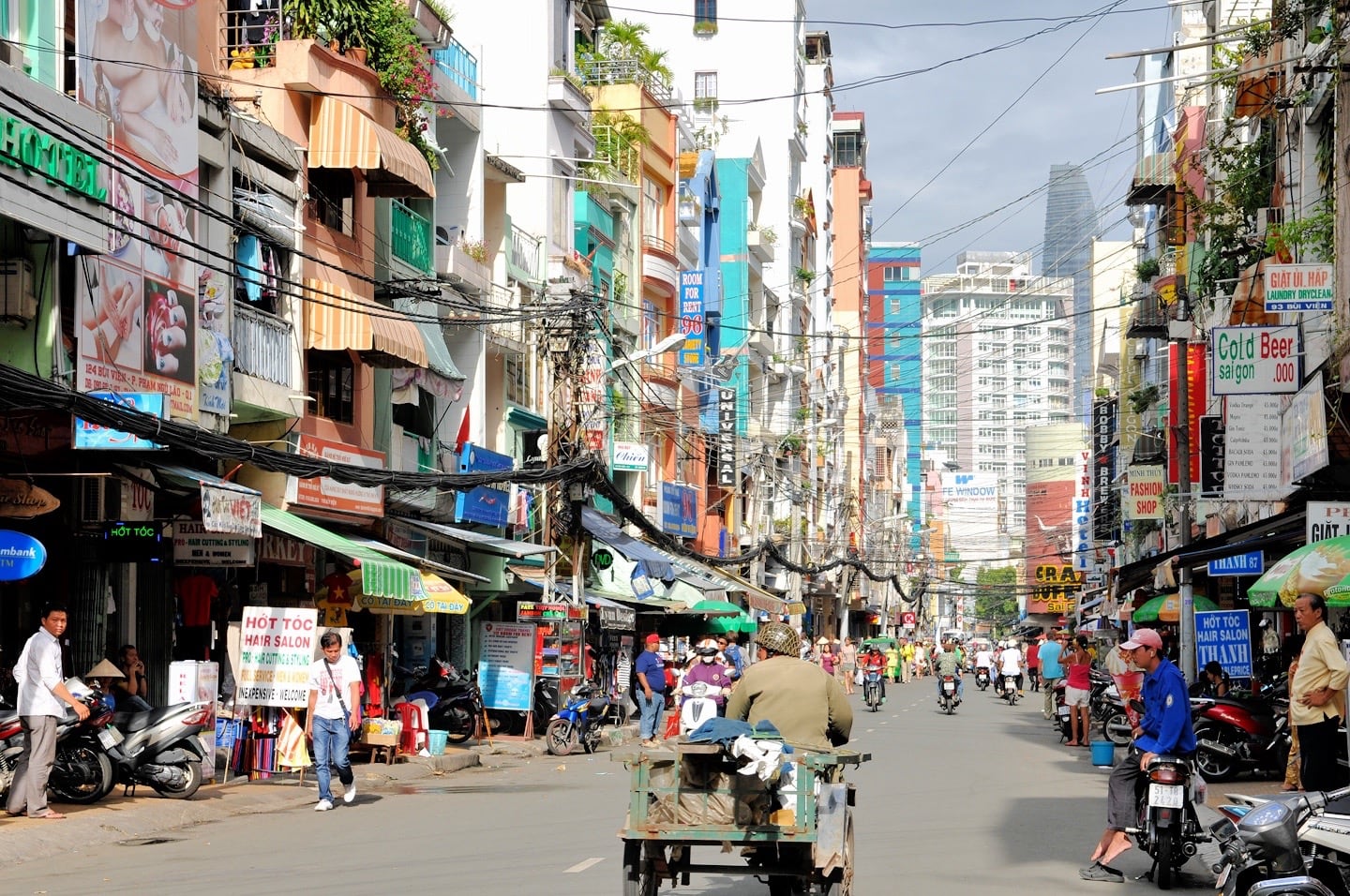 For travelers like ourselves who prefer staying outside of these areas, doing so in HCMC can be more trouble than it's worth, given the area's central location, cheap prices, and proximity to day trip buses, which pickup along Pham Ngu Lao. If we were staying longer, we might look for a cheap apartment elsewhere, but for a few days, Bui Vien fits the bill.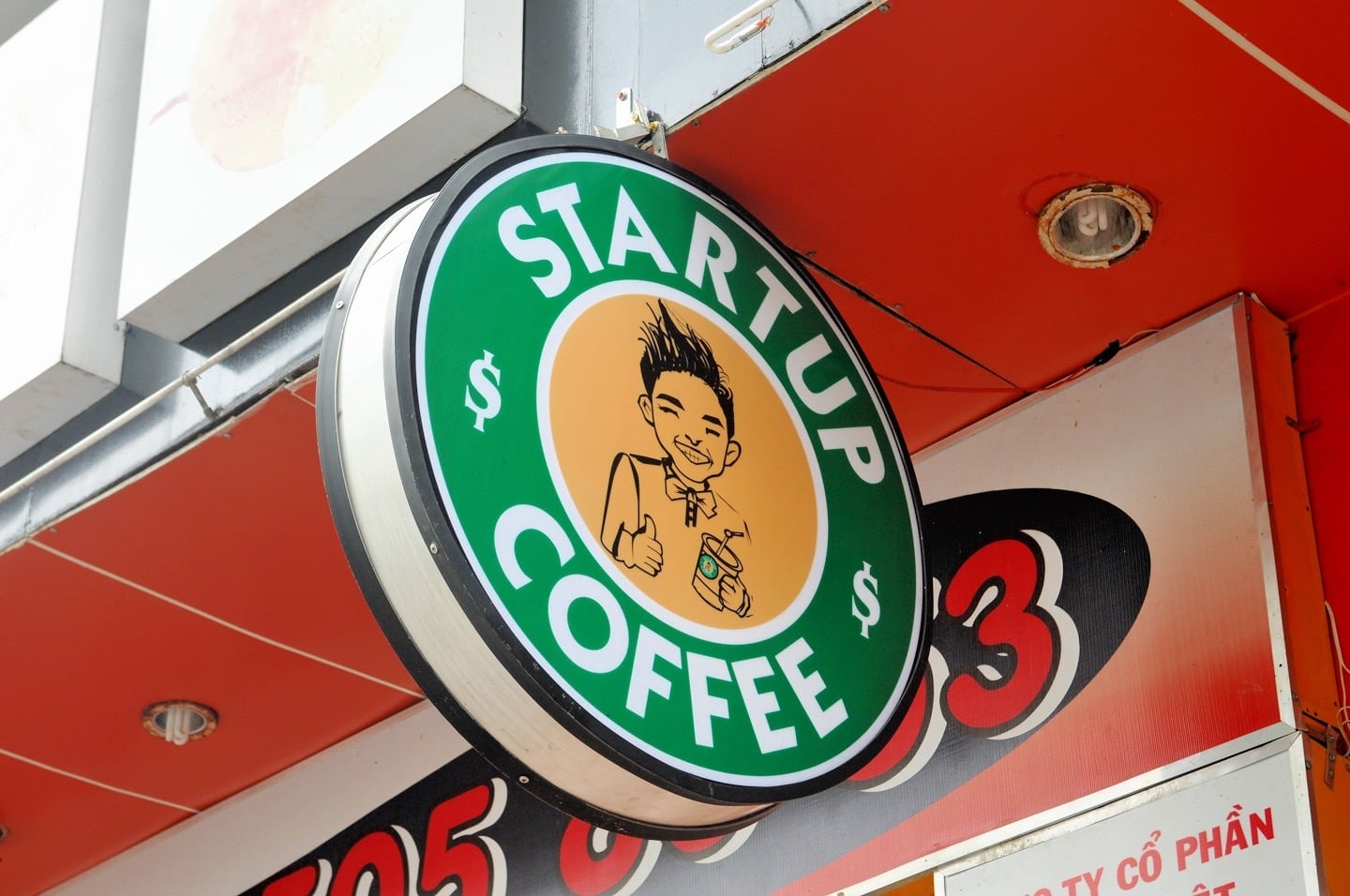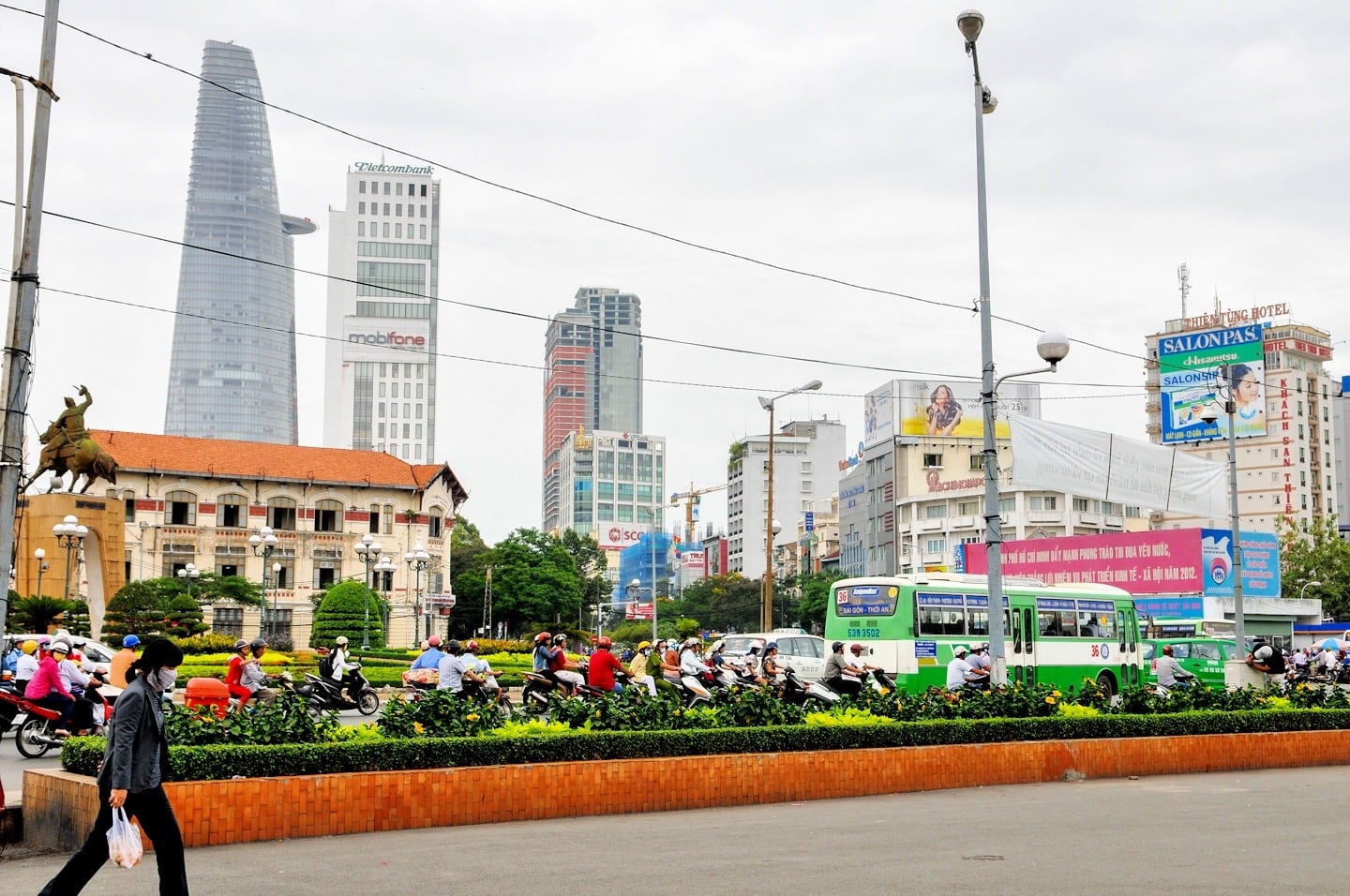 After a cheap and satisfying breakfast at Sozo Cafe, we set out to explore the city.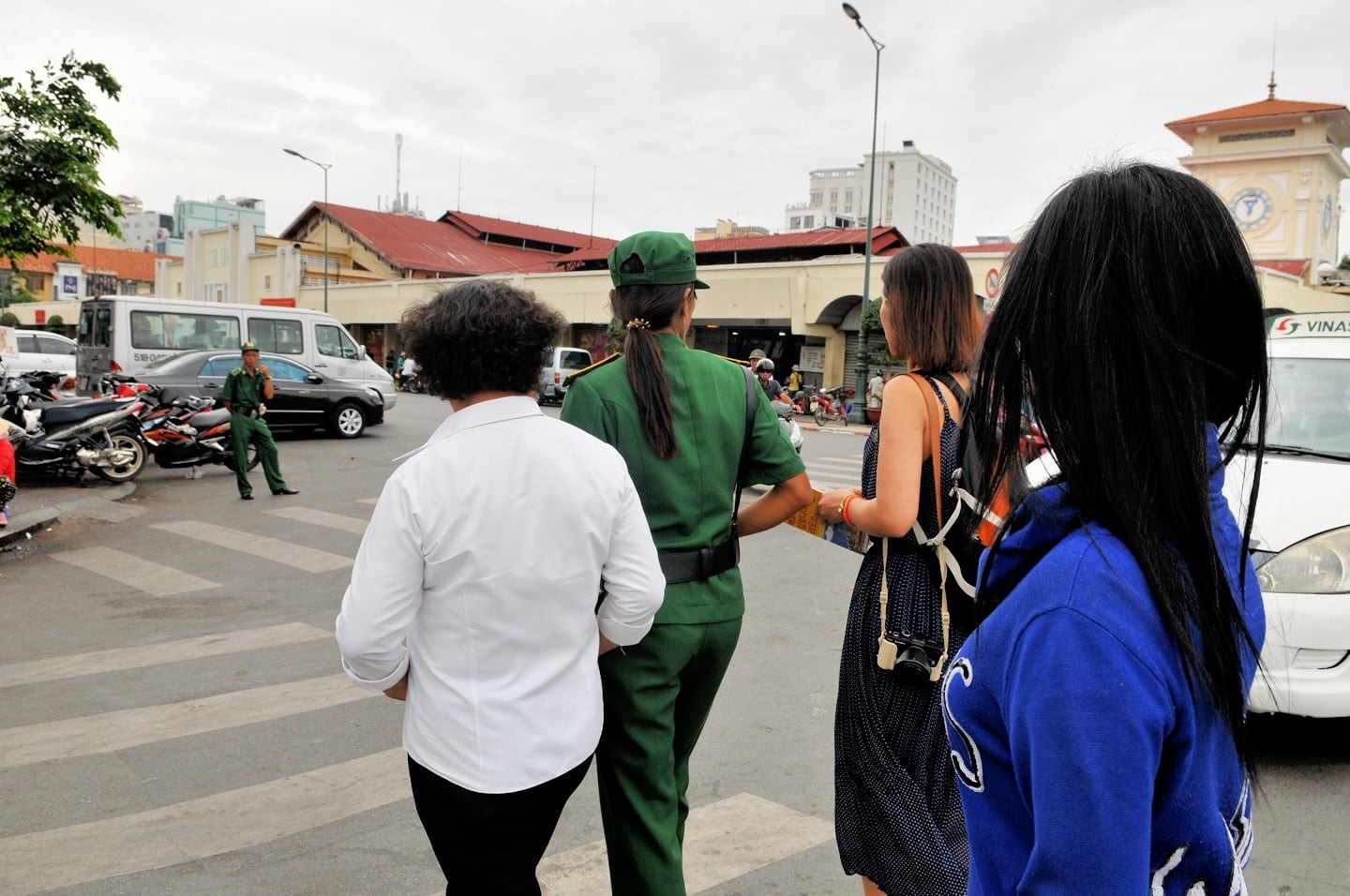 Crossing HCMC's wide, motorbike-crammed streets can be a daunting prospect for visitors. We always look for locals crossing in numbers and follow suit. The crossing above was particularly tricky. Fortunately, a traffic cop was posted to lead pedestrians back and forth.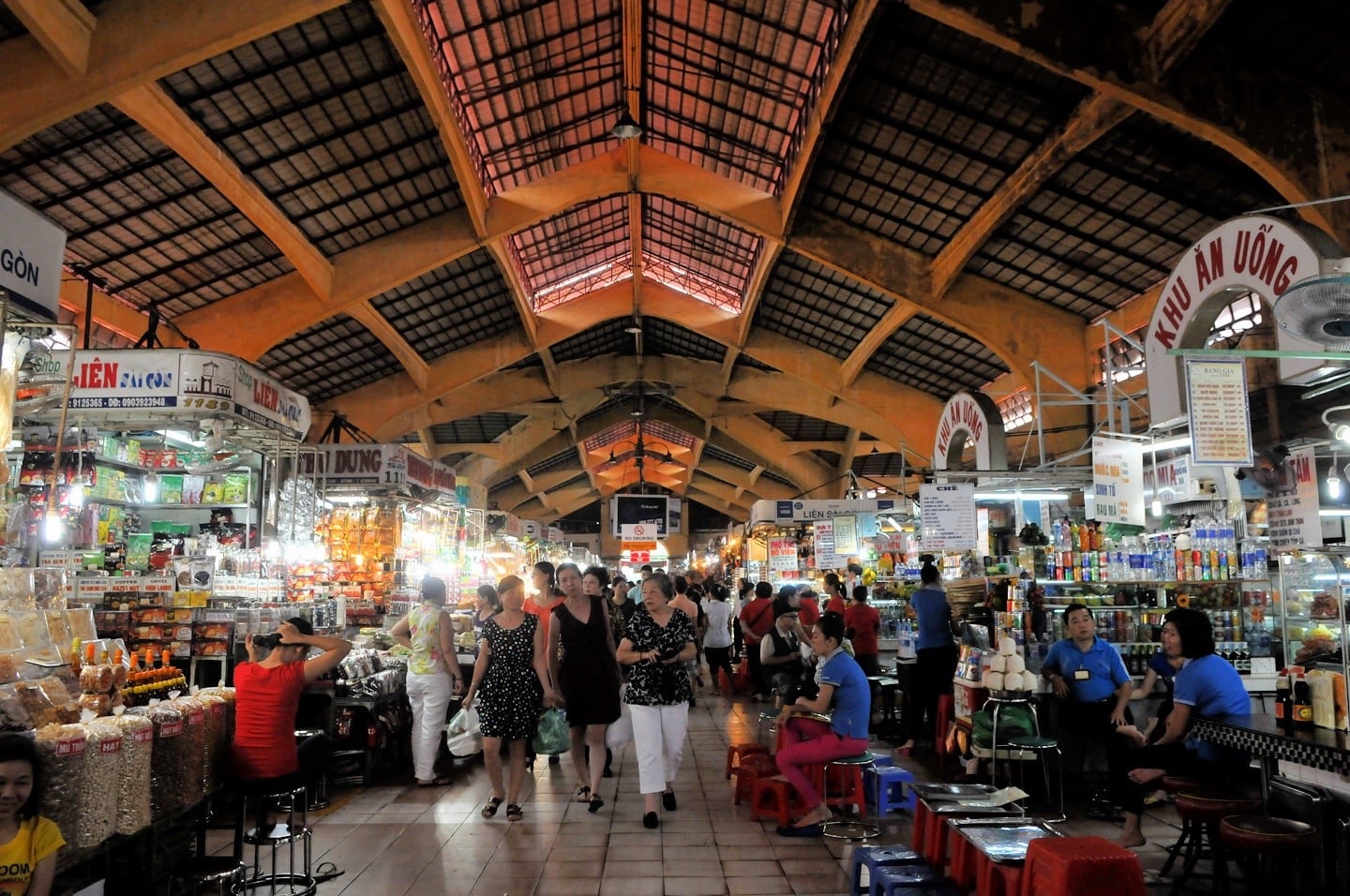 A stroll through Saigon's Ben Thanh Market is a must — well known for its local food and souvenirs.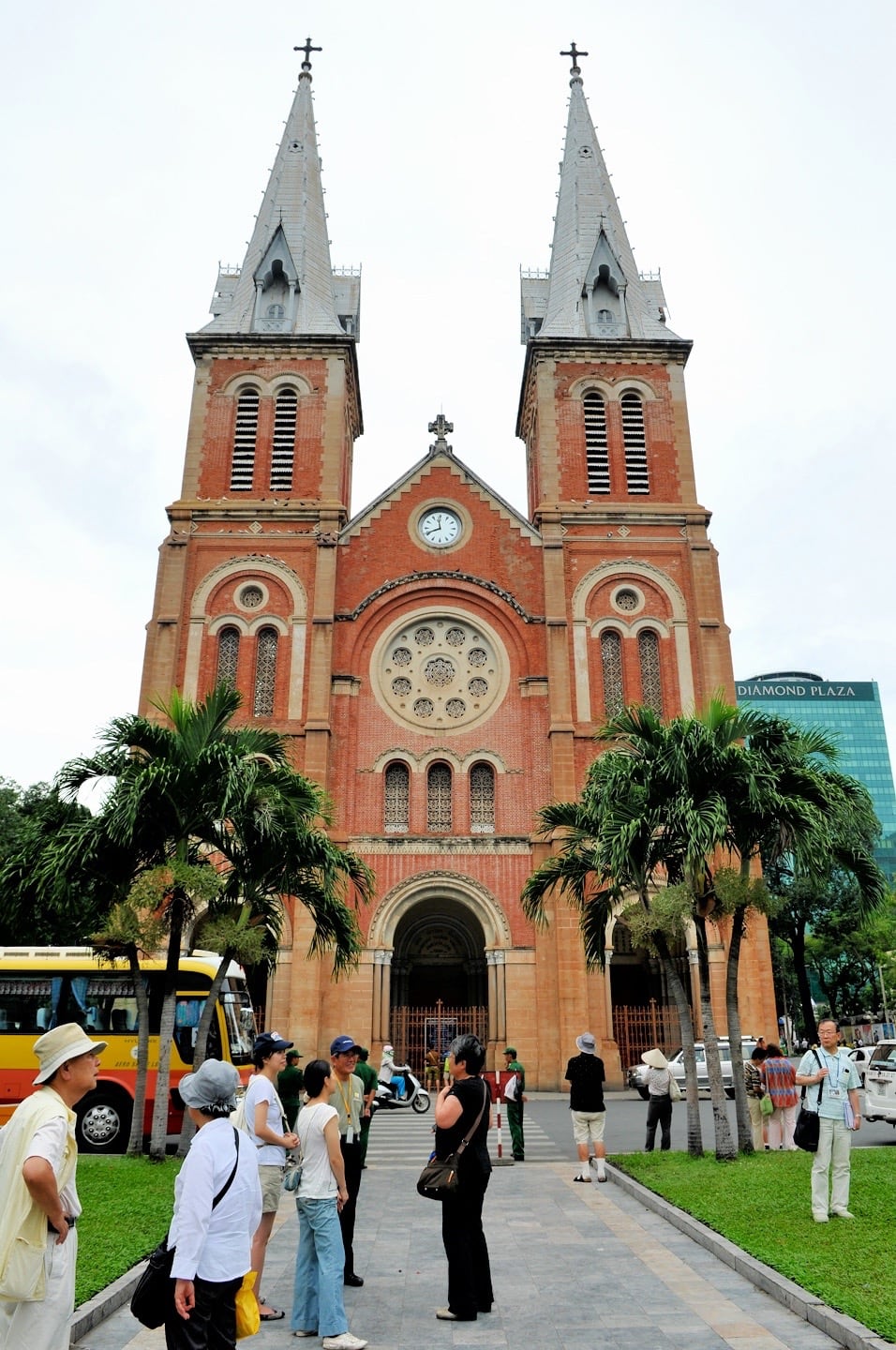 Next stop, Saigon Notre Dame Cathedral — a tad bit less impressive than its Paris namesake, but a beautiful structure, nonetheless.
And, of course, what visit to Saigon would be complete without a stop at…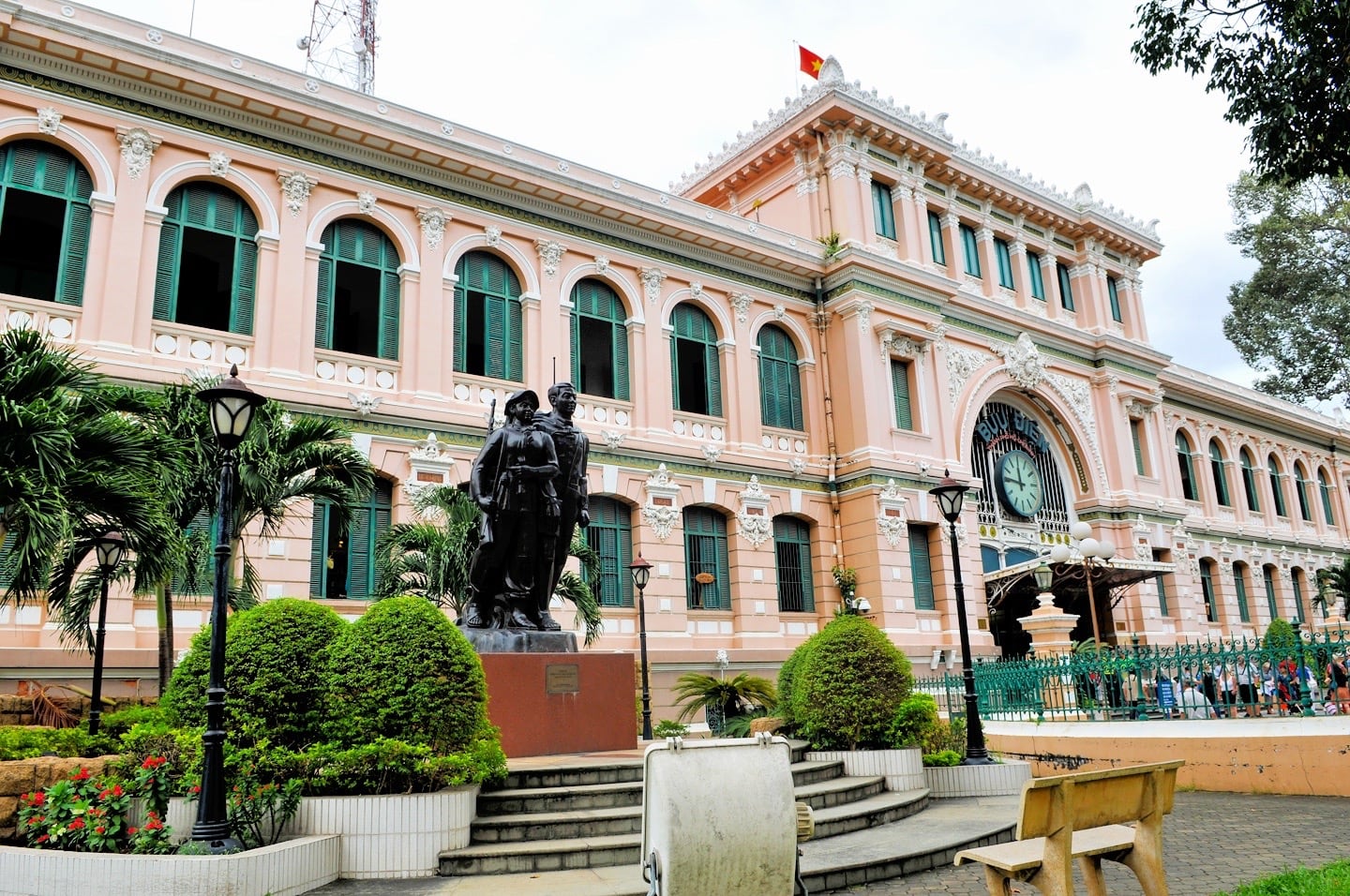 …the Post Office! Nothing says love for the motherland like a cathedral-sized (and equivalently-adorned) shrine to the nation's postal service, complete with life size portrait of Uncle Ho (yes, he was really that big!)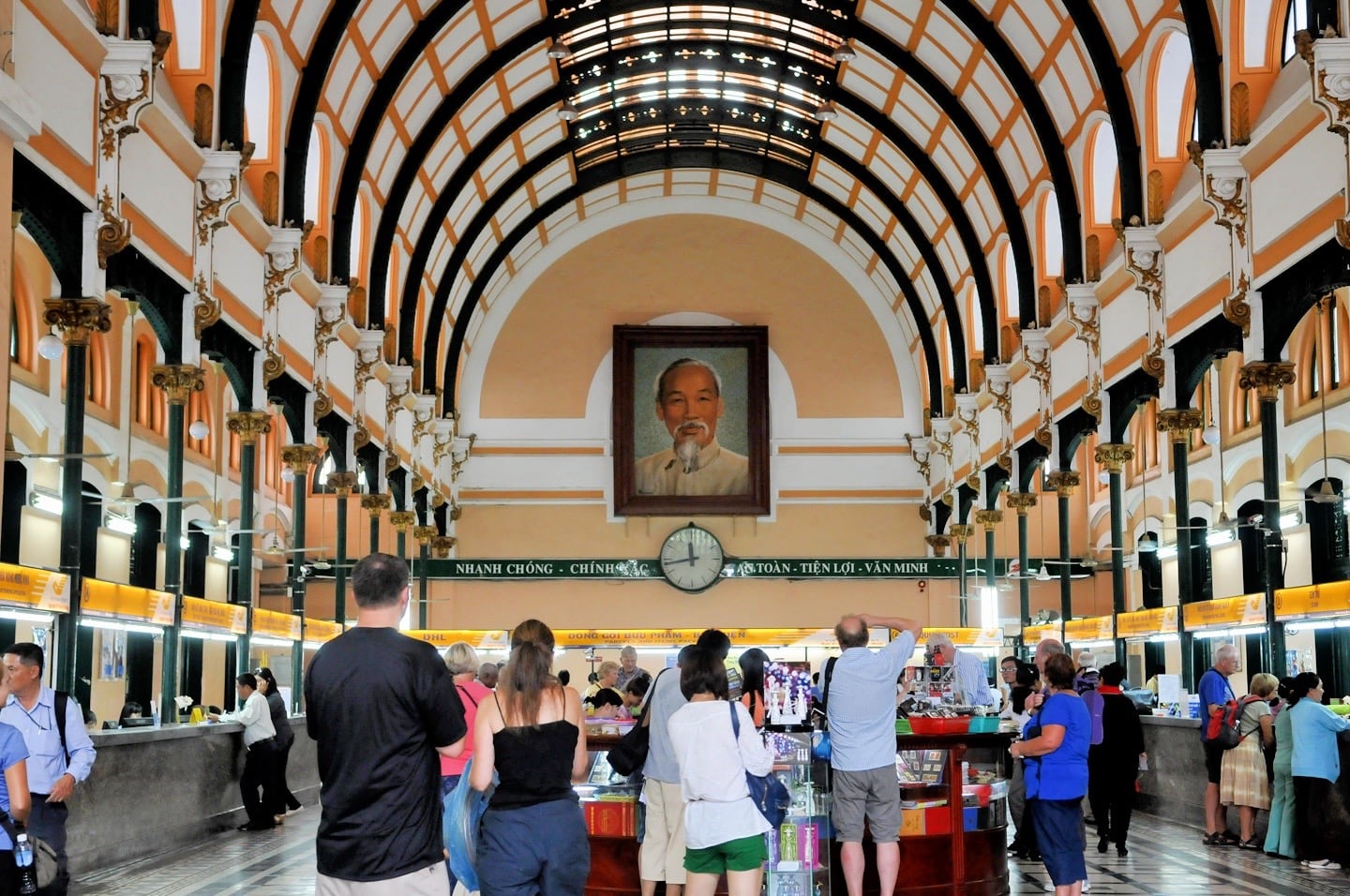 It's midday and things are getting steamy. Time to head indoors for a pick-me-up, Vietnam-Style. We stumbled across an inviting alley way, which led us up some stairs and into an oasis of green. And more importantly, strong iced coffee with an inch of sweetened-condensed milk at the bottom. Booya!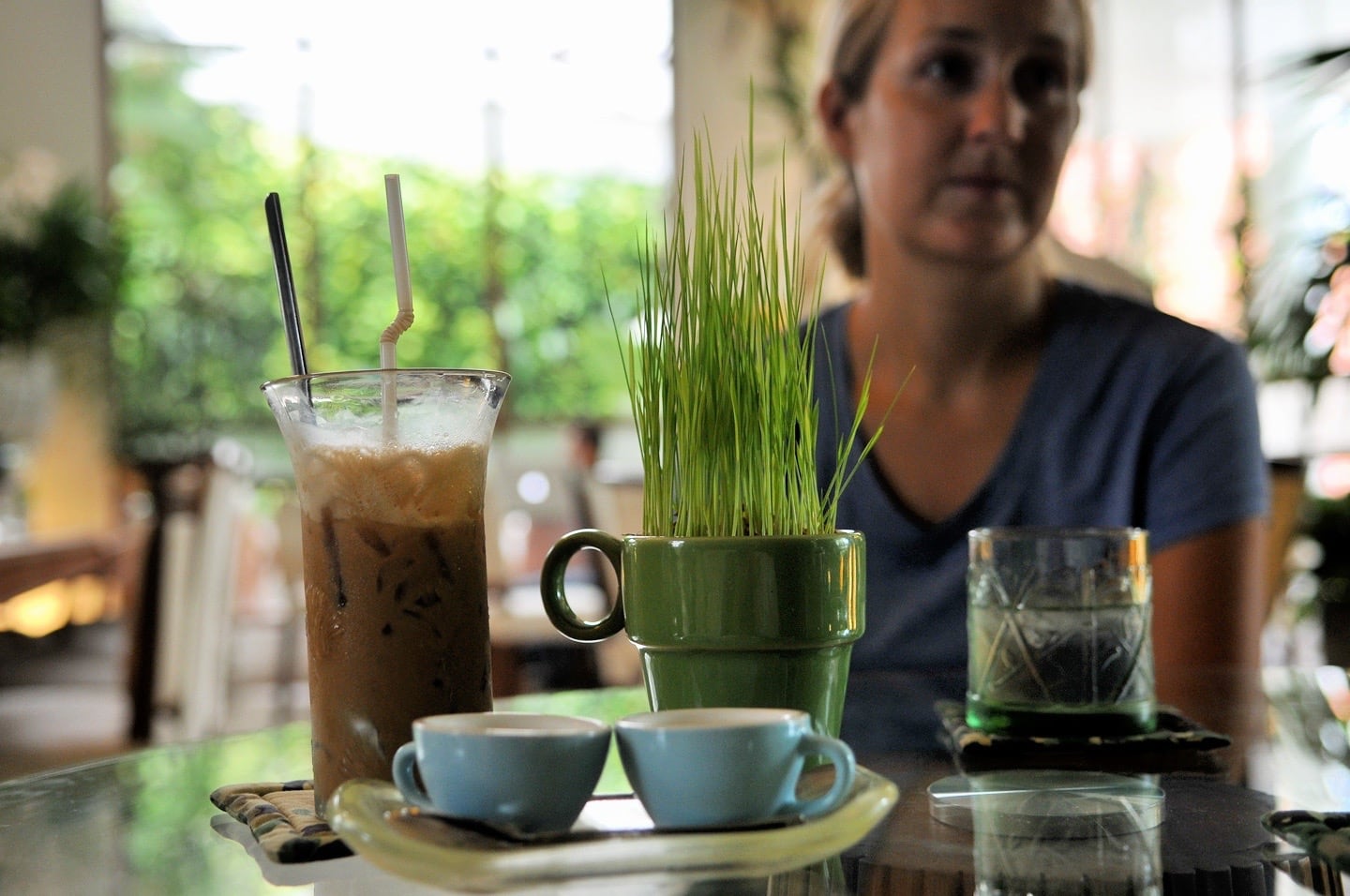 Next up, Reunification Hall (aka Independence Palace, formerly known as Norodom Palace, but we'll just call it, the Palace).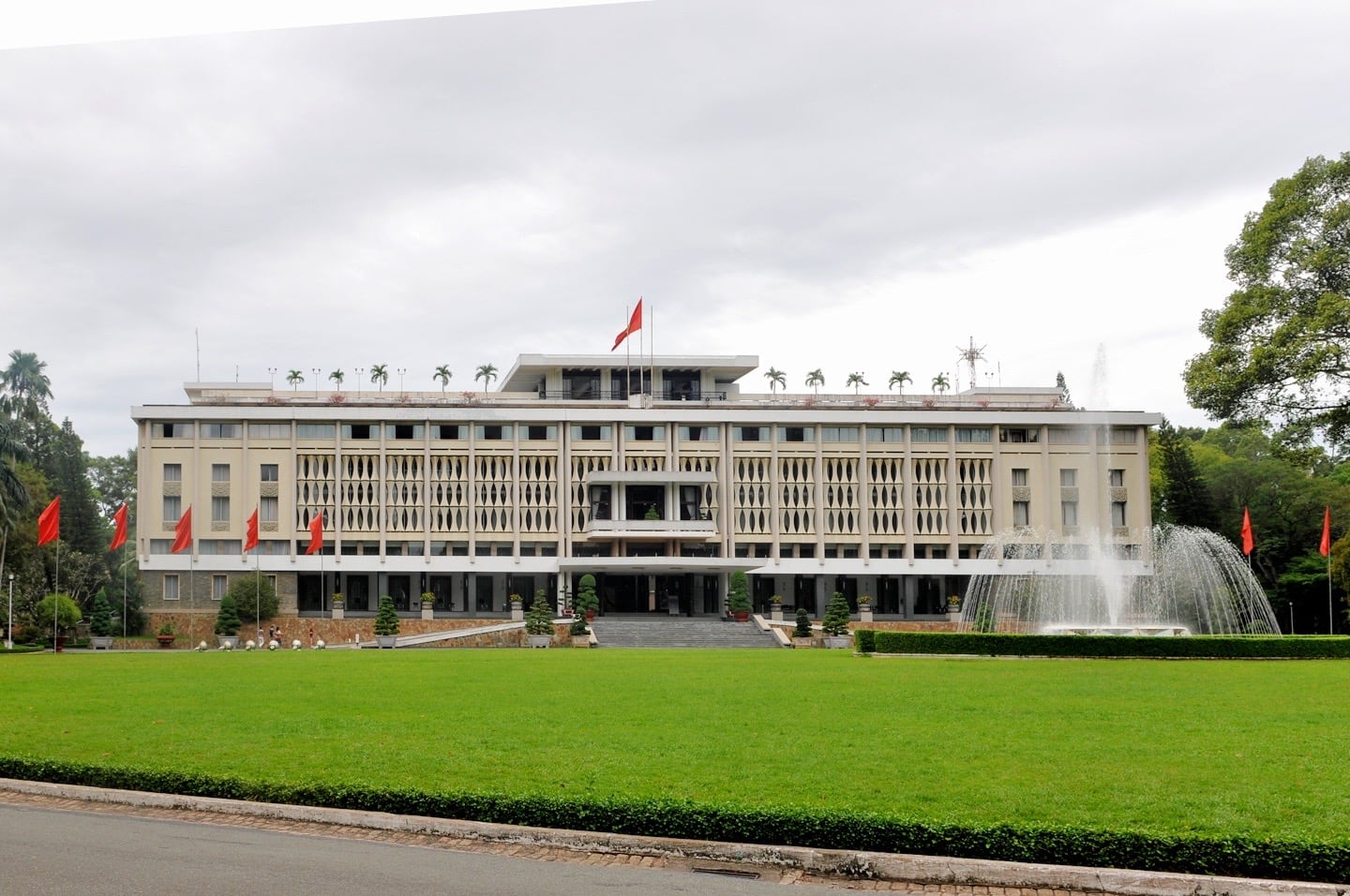 Independence Palace
The Palace is probably the most significant Vietnam War-era site we visited in Saigon.
There are numerous war-era landmarks and sights around the city and you could easily spend a lifetime exploring them all. While there were a few that interested us, we wanted to spend the little time we had in HCMC exploring and understanding today's thriving metropolis, rather than getting too bogged down in history.
Honestly, Vietnam can be an emotionally exhausting place for an American to visit and digest, in the context of our shared past. I think it's best to spend some time trying to understand things from the Vietnamese perspective (after a lifetime of understanding the conflict from an American perspective) and move forward from there. HCMC is full of history before and since the conflict, and there's so much beyond war relics and landmarks to discover.
With that said, the legacies of war are impossible to ignore, and shouldn't be, particularly with regards to the effects of Agent Orange — the defoliant liberally employed by U.S. forces to eliminate enemy cover in the jungle, which changed the lives of hundreds of thousands of Vietnamese, and continues to to this day. Today in 2012, babies are still being born with severe birth abnormalities that can be directly attributed to exposure to dioxin, the most toxic chemical found in Agent Orange.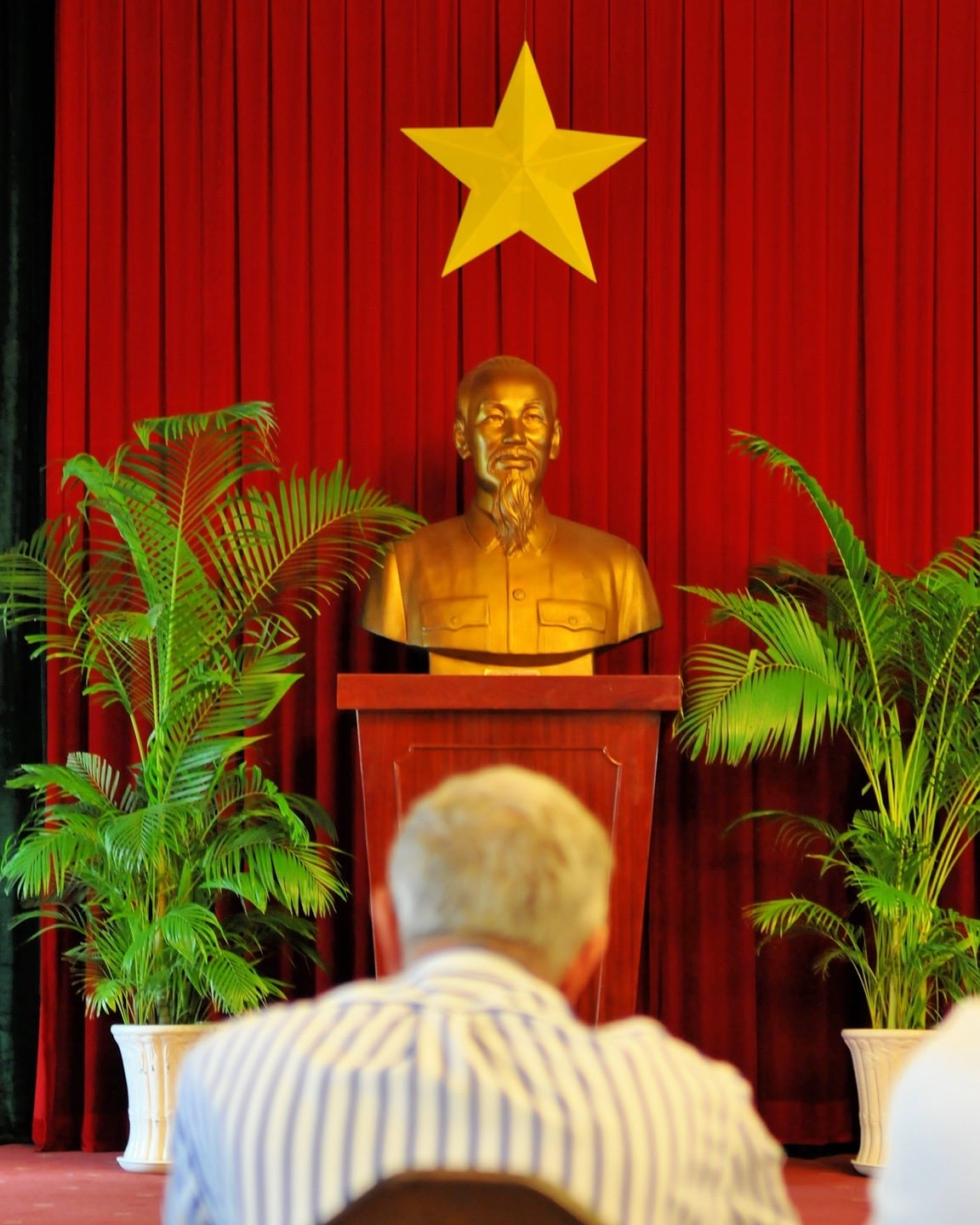 Without getting too deep into the history of the palace, I'll give you the basics. Norodom Palace was constructed atop two previous palaces dating back to the mid-19th century, and completed in 1966.
The palace served as the official office and residence of the President of South Vietnam up until a North Vietnamese tank crashed through the front gates on 30 April 1975, signaling the Fall of Saigon and effectively ending the Vietnam War. Much of the South's war operations were led from the site.
The palace was later renamed Reunification Hall and converted into a museum. As such, the decor and furnishings are straight out of the swingin' sixties, and haven't changed in forty years.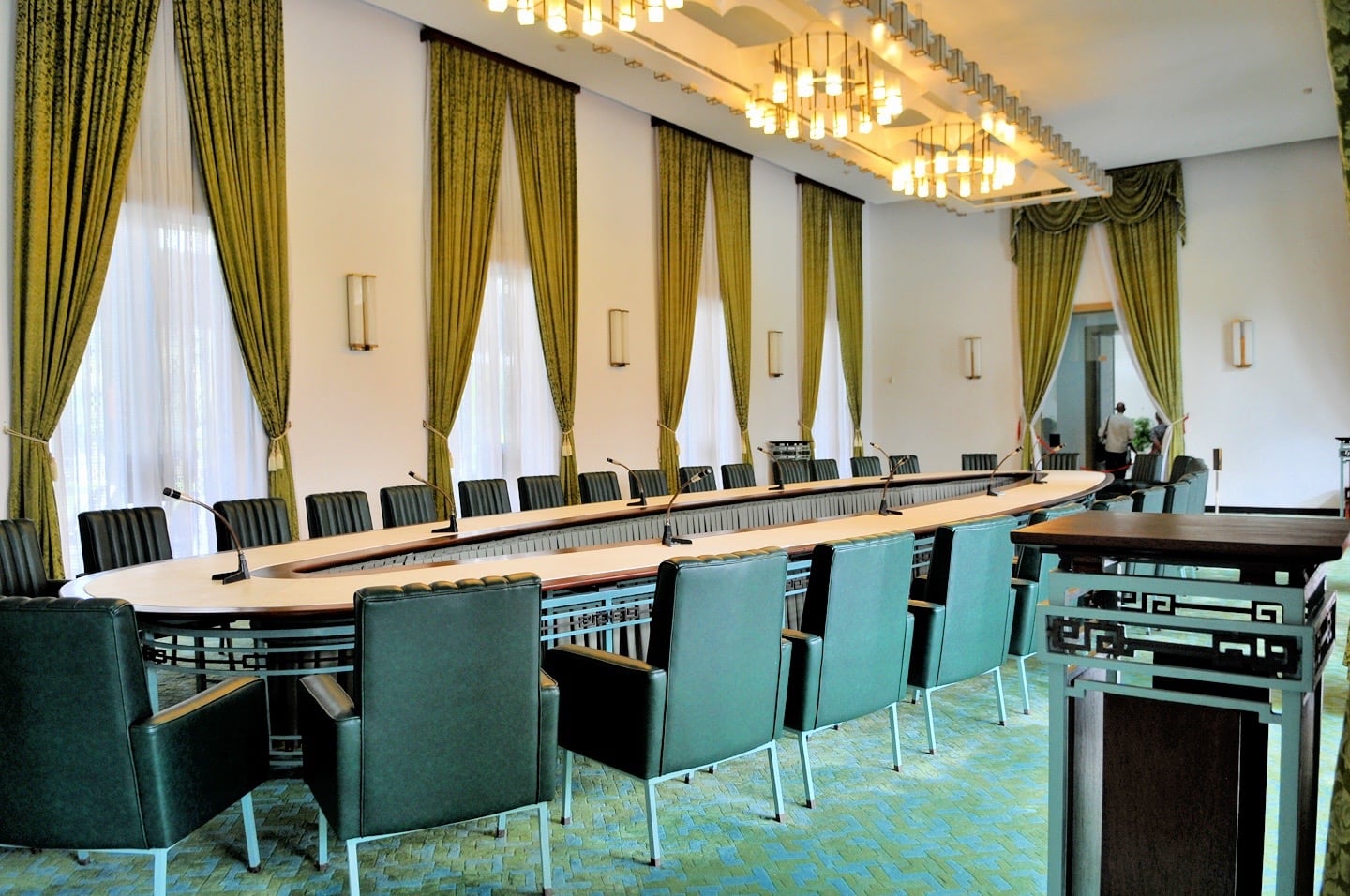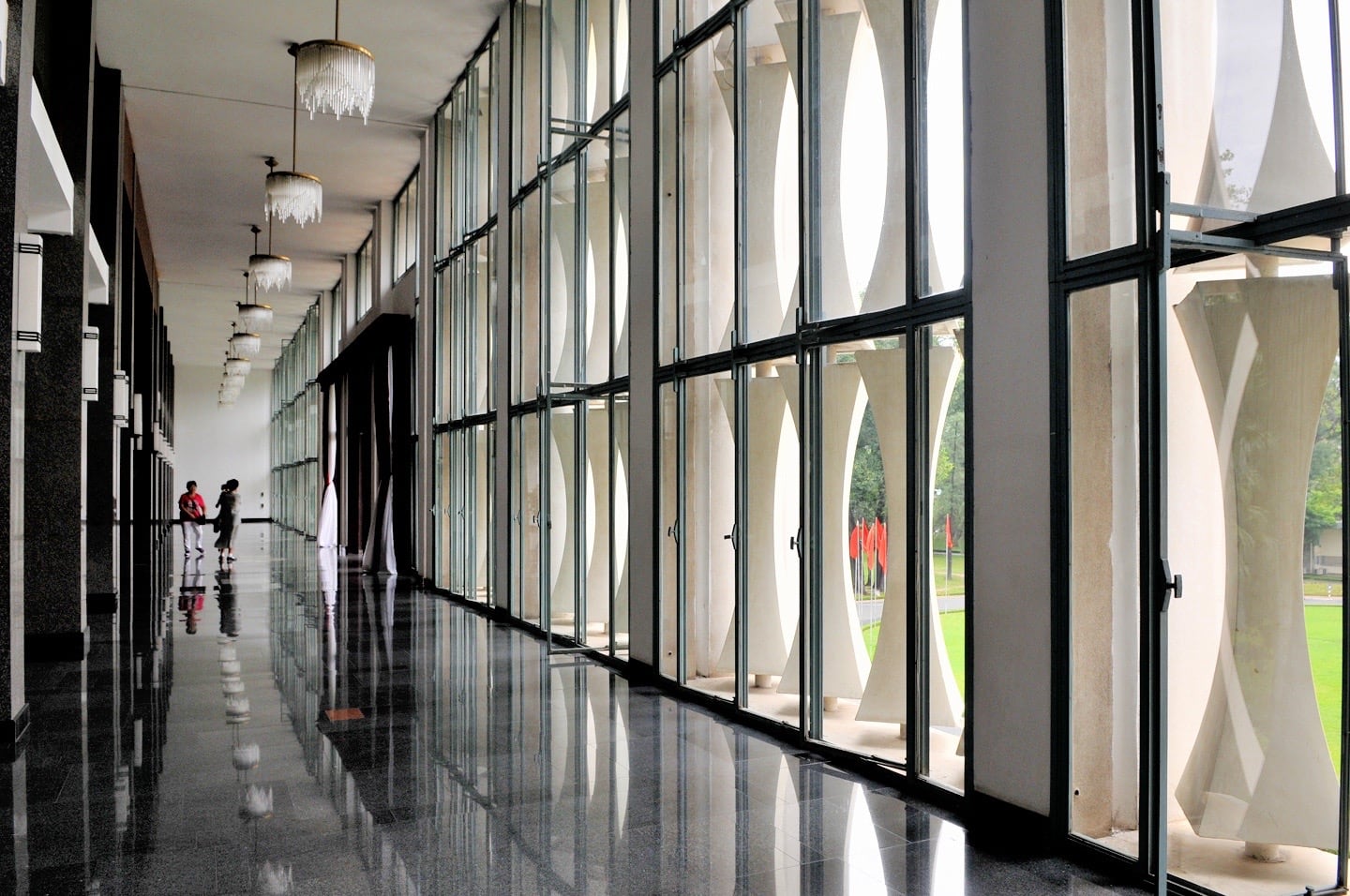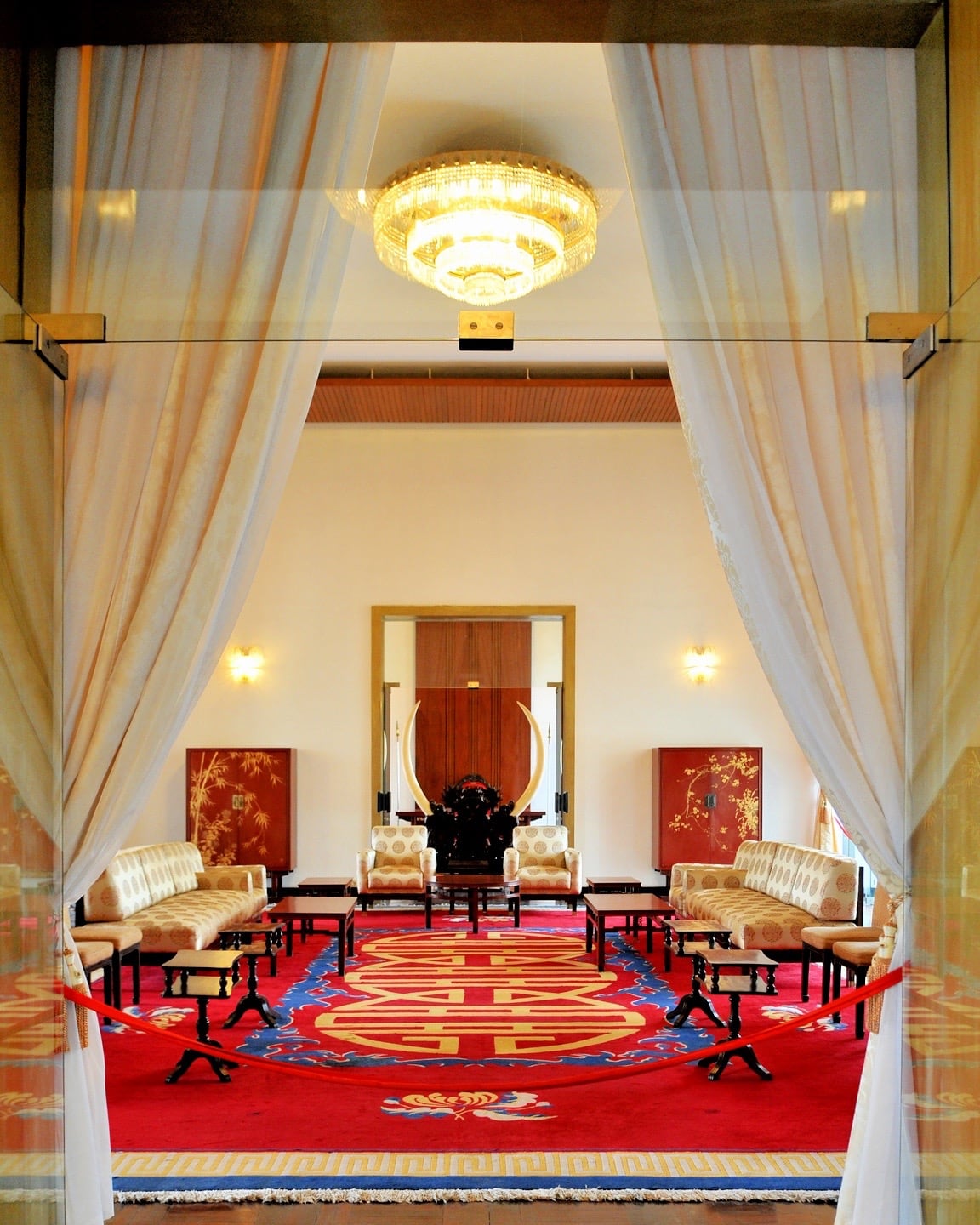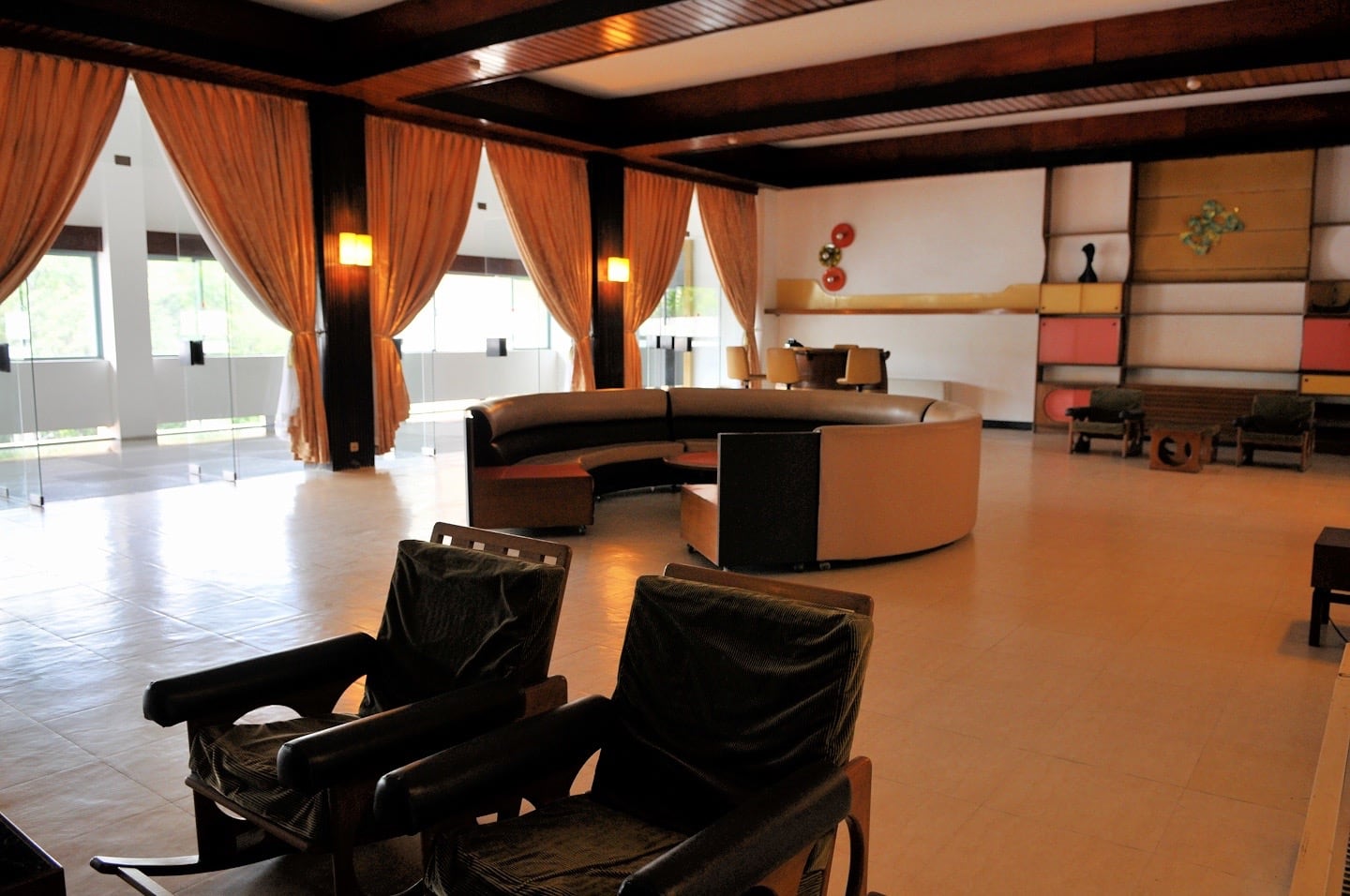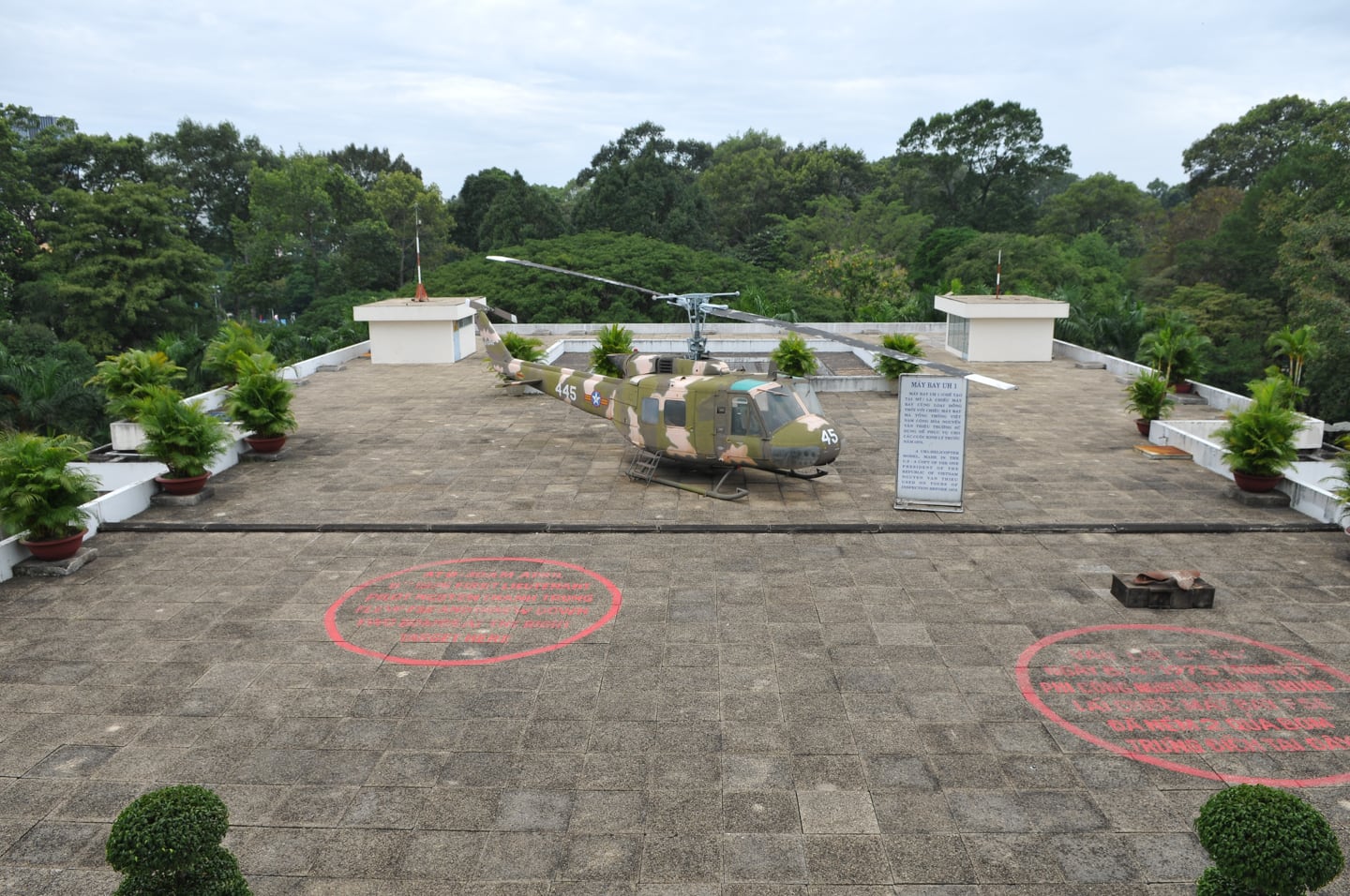 And…here's the famous rooftop landing pad, featuring two red circles commemorating a North Vietnamese aerial attack, and the South Vietnamese president's escape chopper. His room was located within a few steps.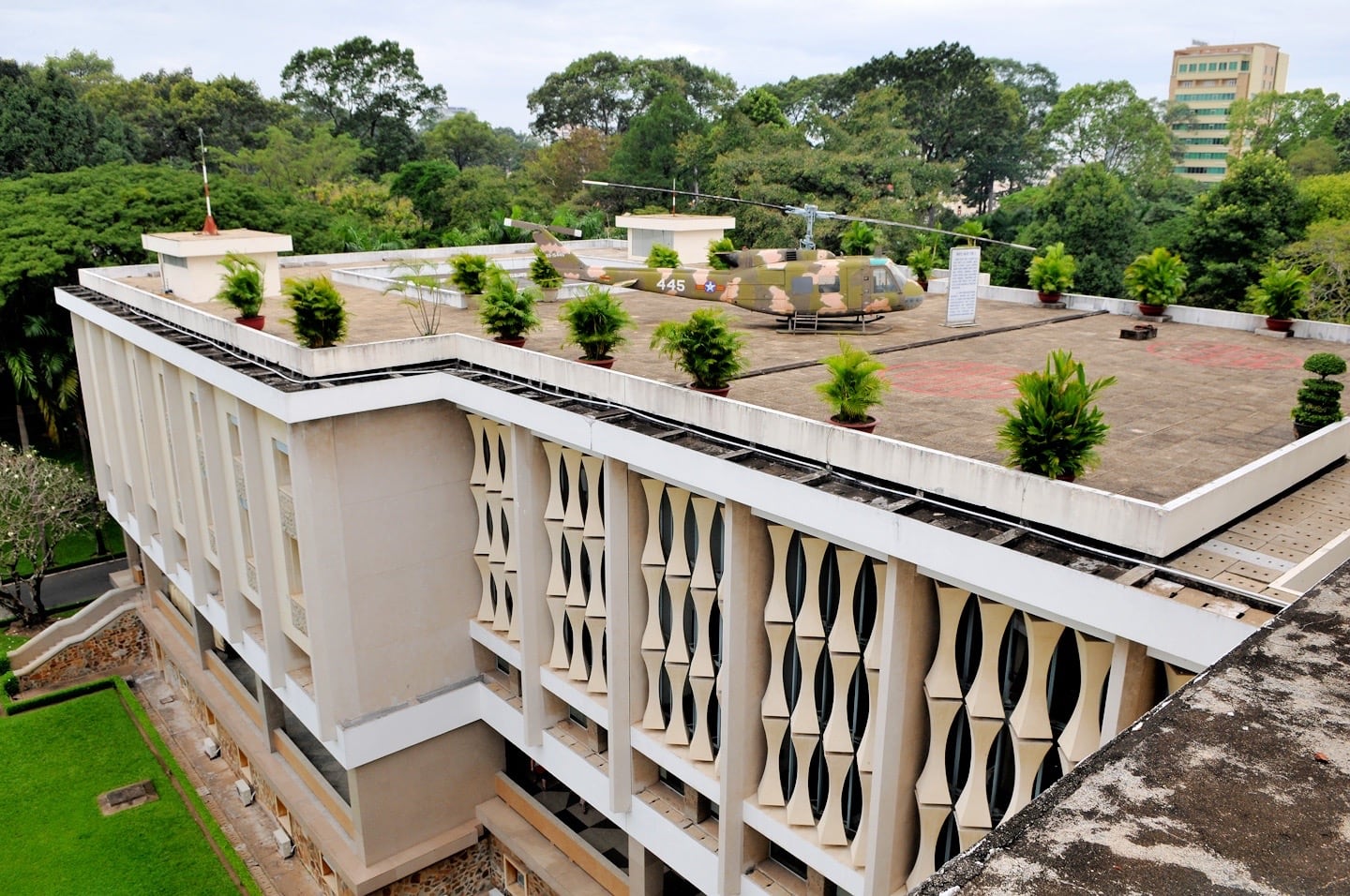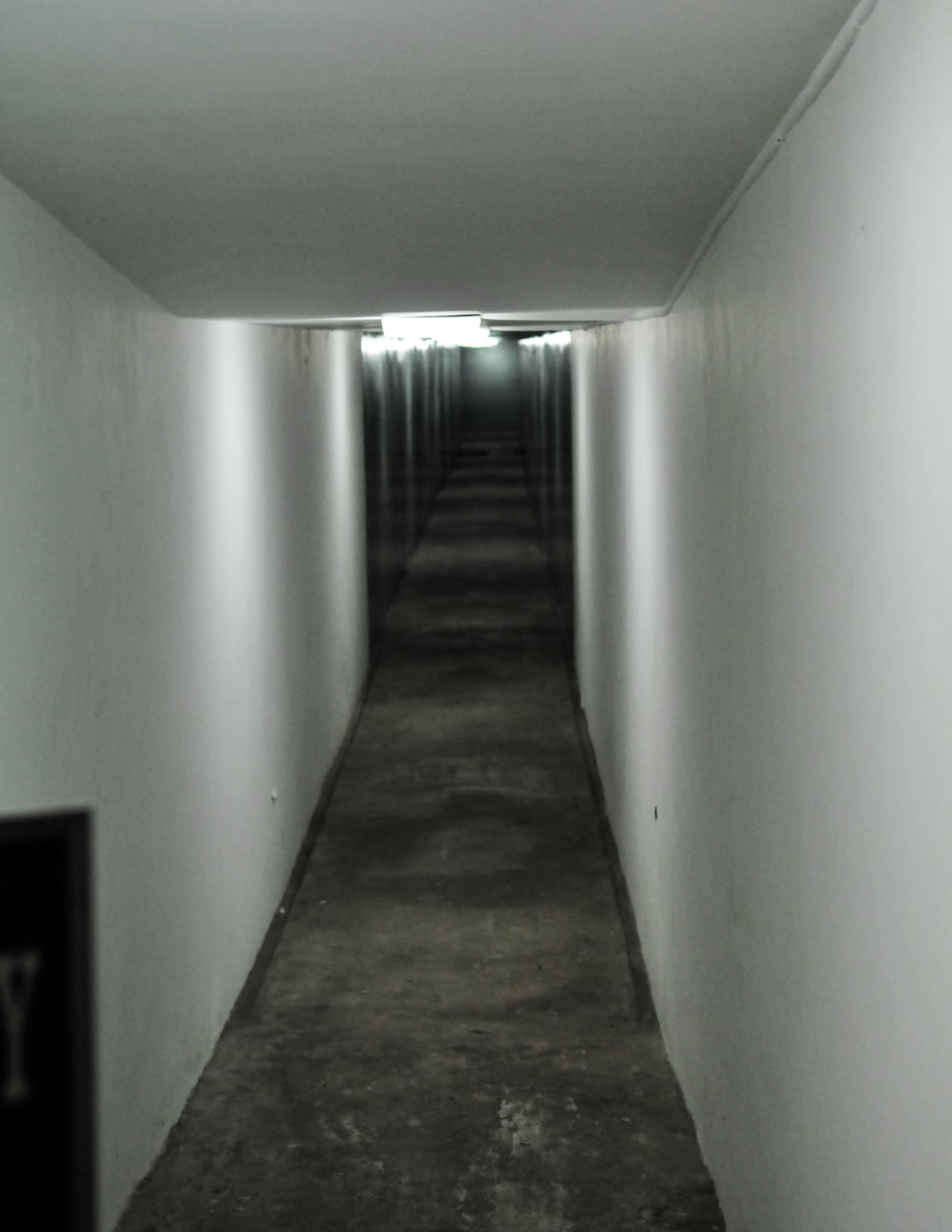 Heading down to the basement bunker…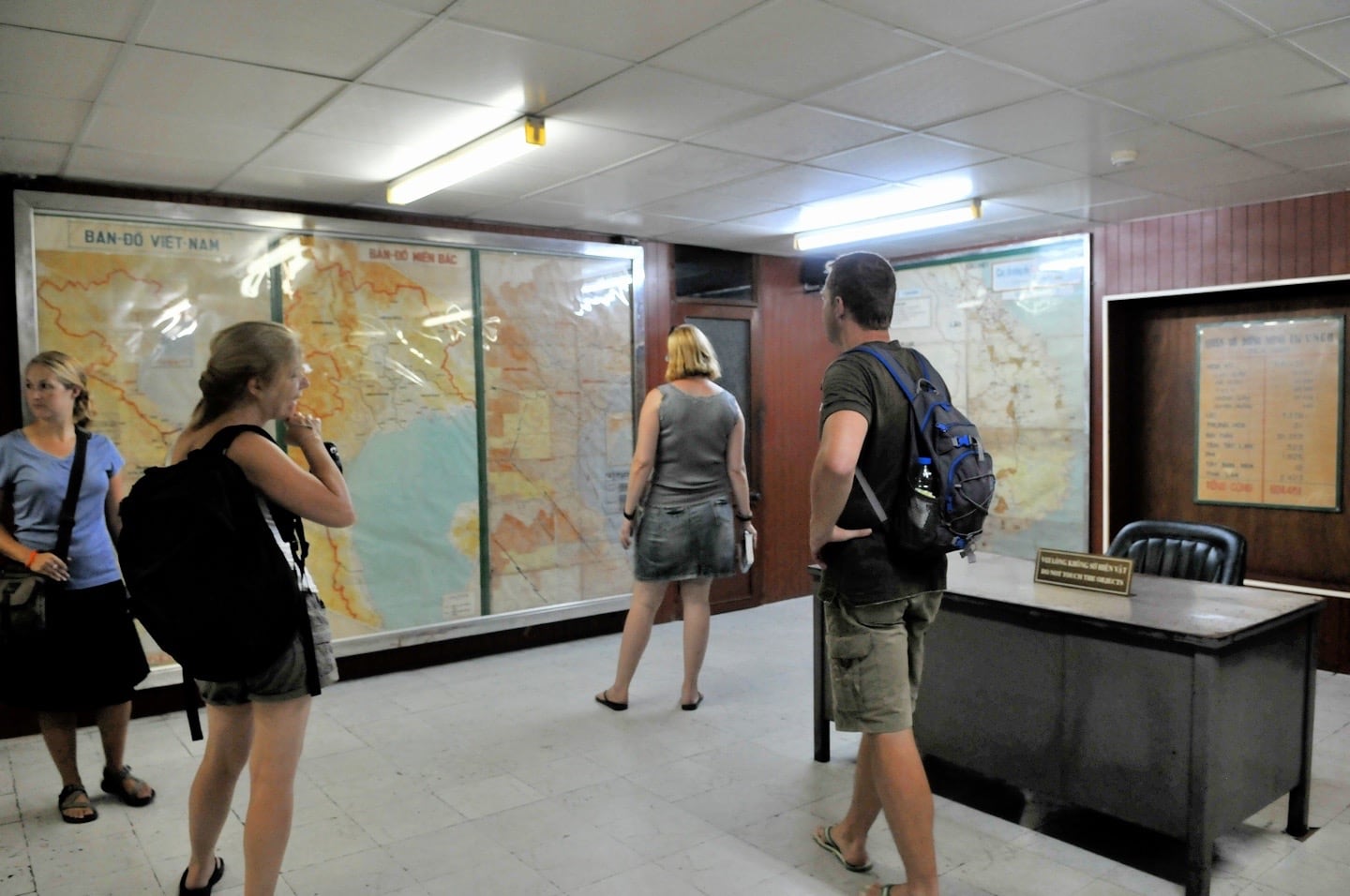 Command center in the basement bunker.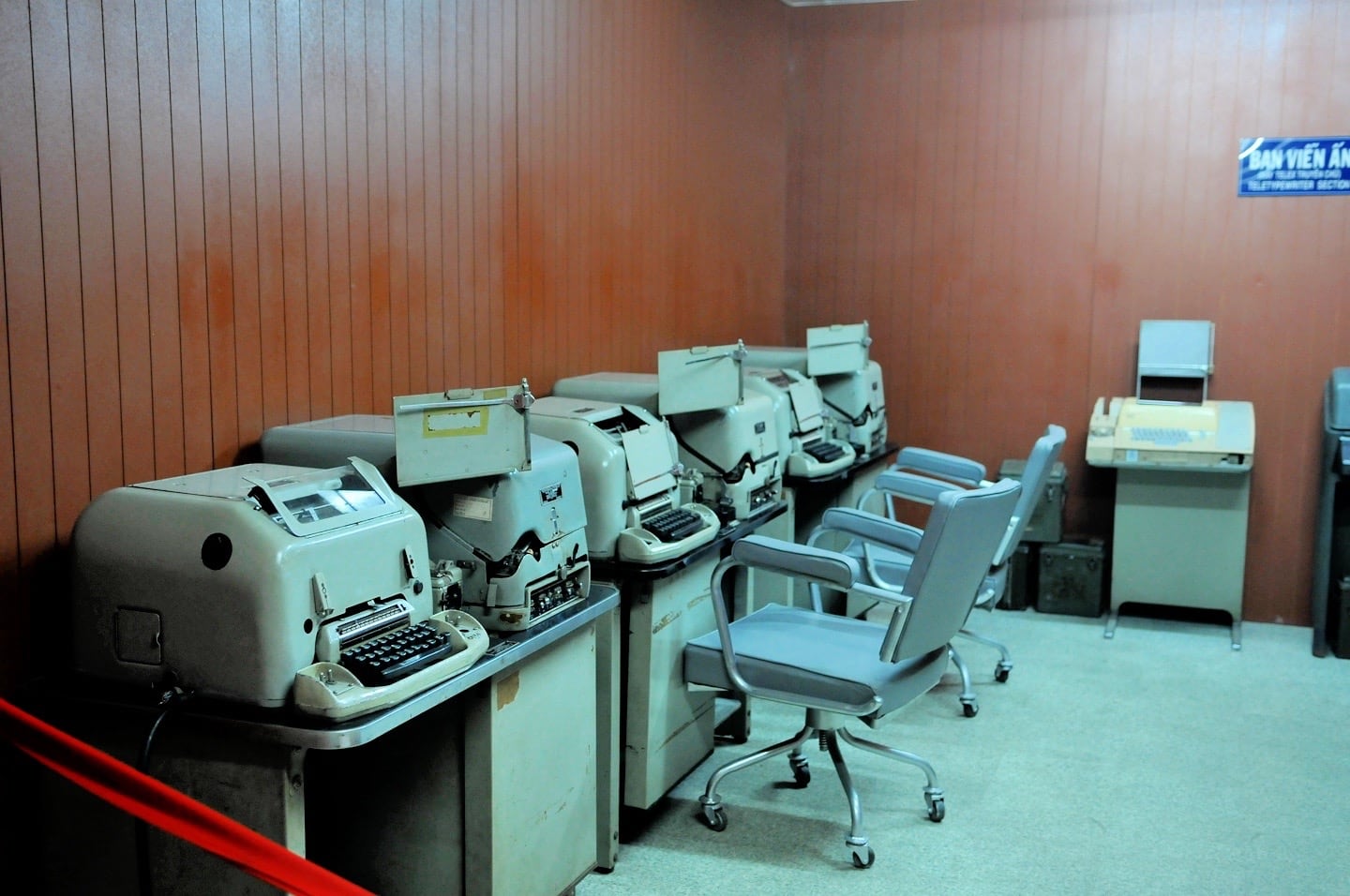 High tech and highly classified stuff for the time, I'm sure.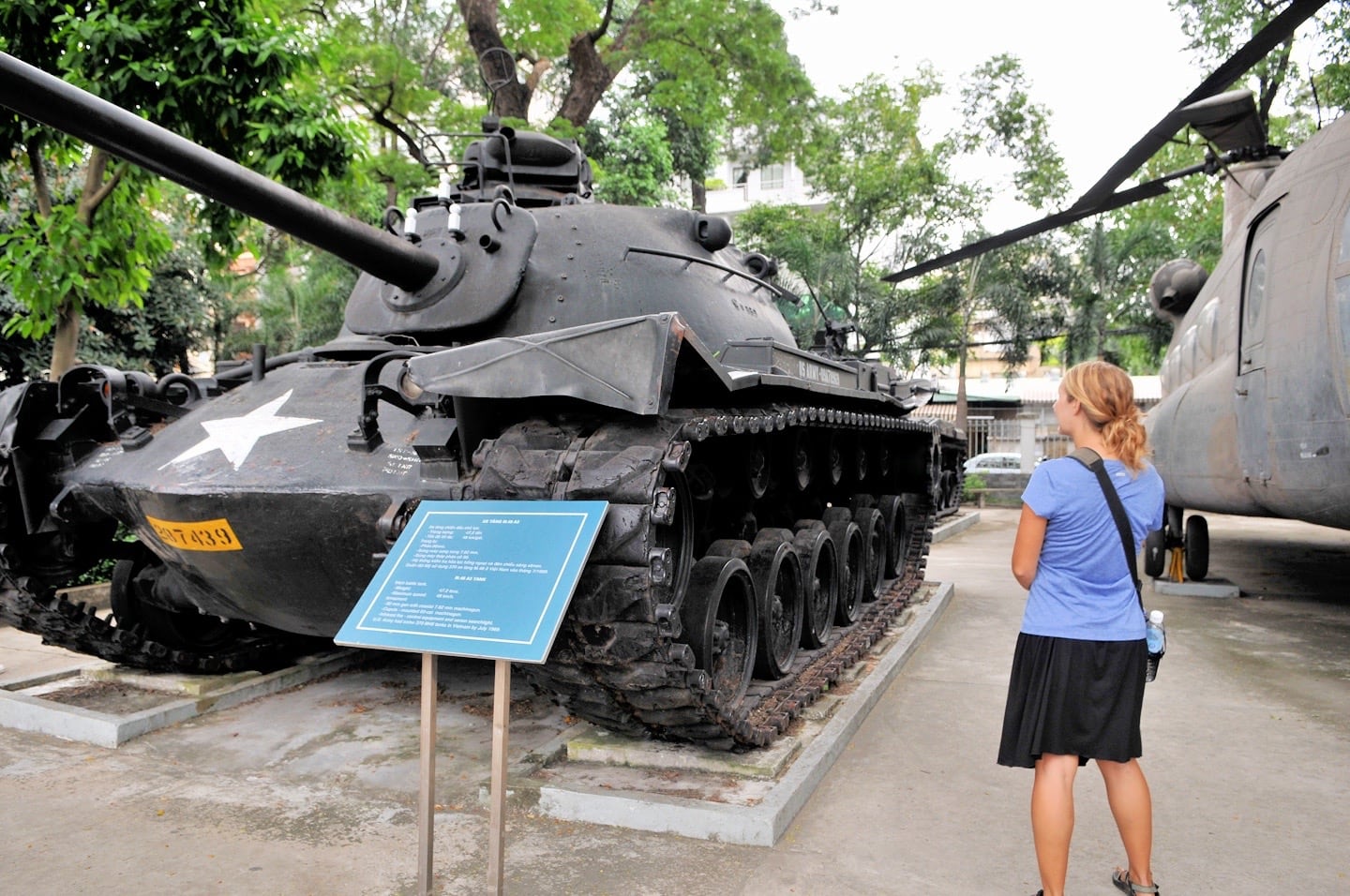 The party continues a couple blocks away at the War Remnants Museum, where visitors can view a gaggle of captured enemy hardware, up close and personal.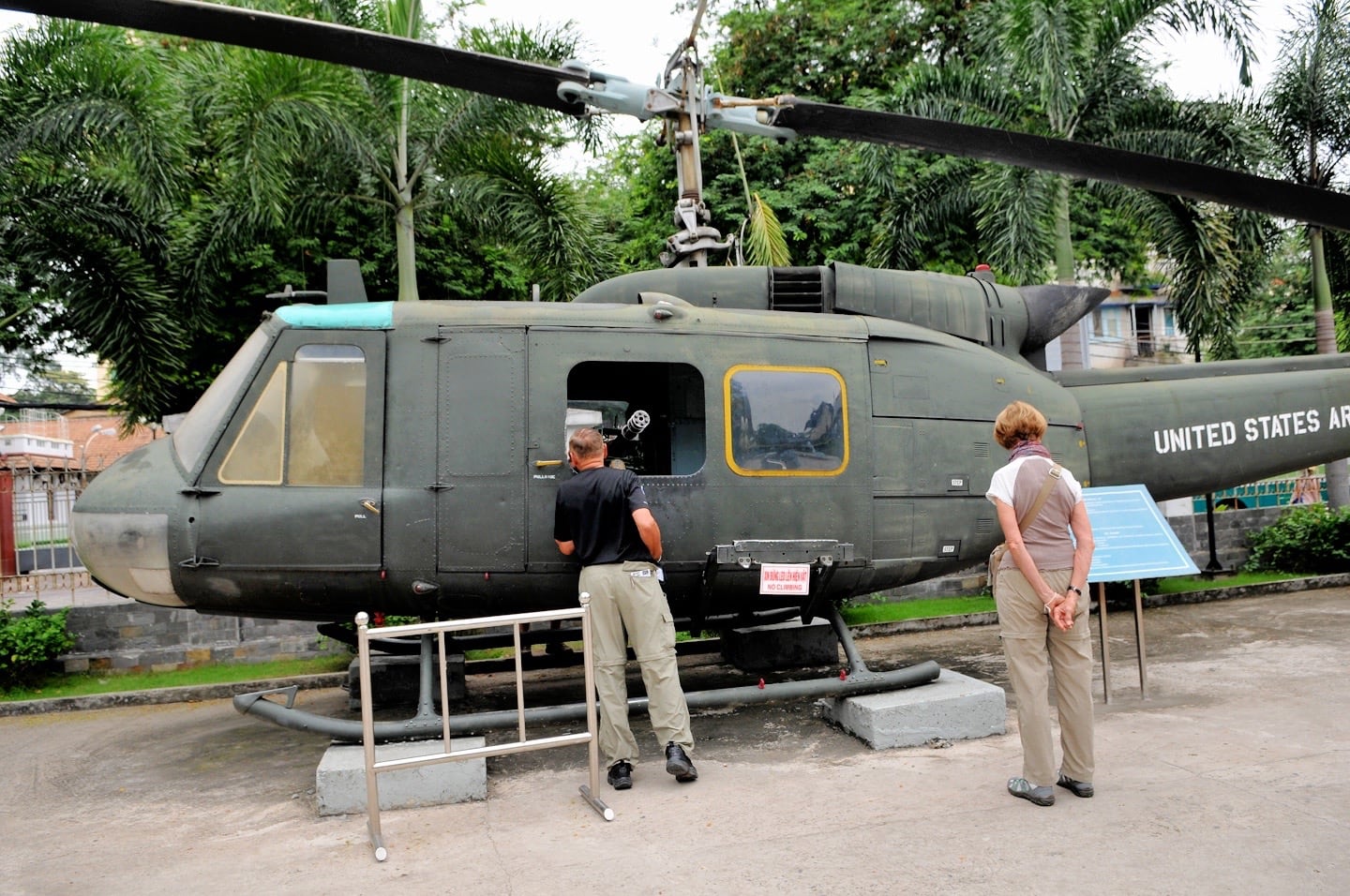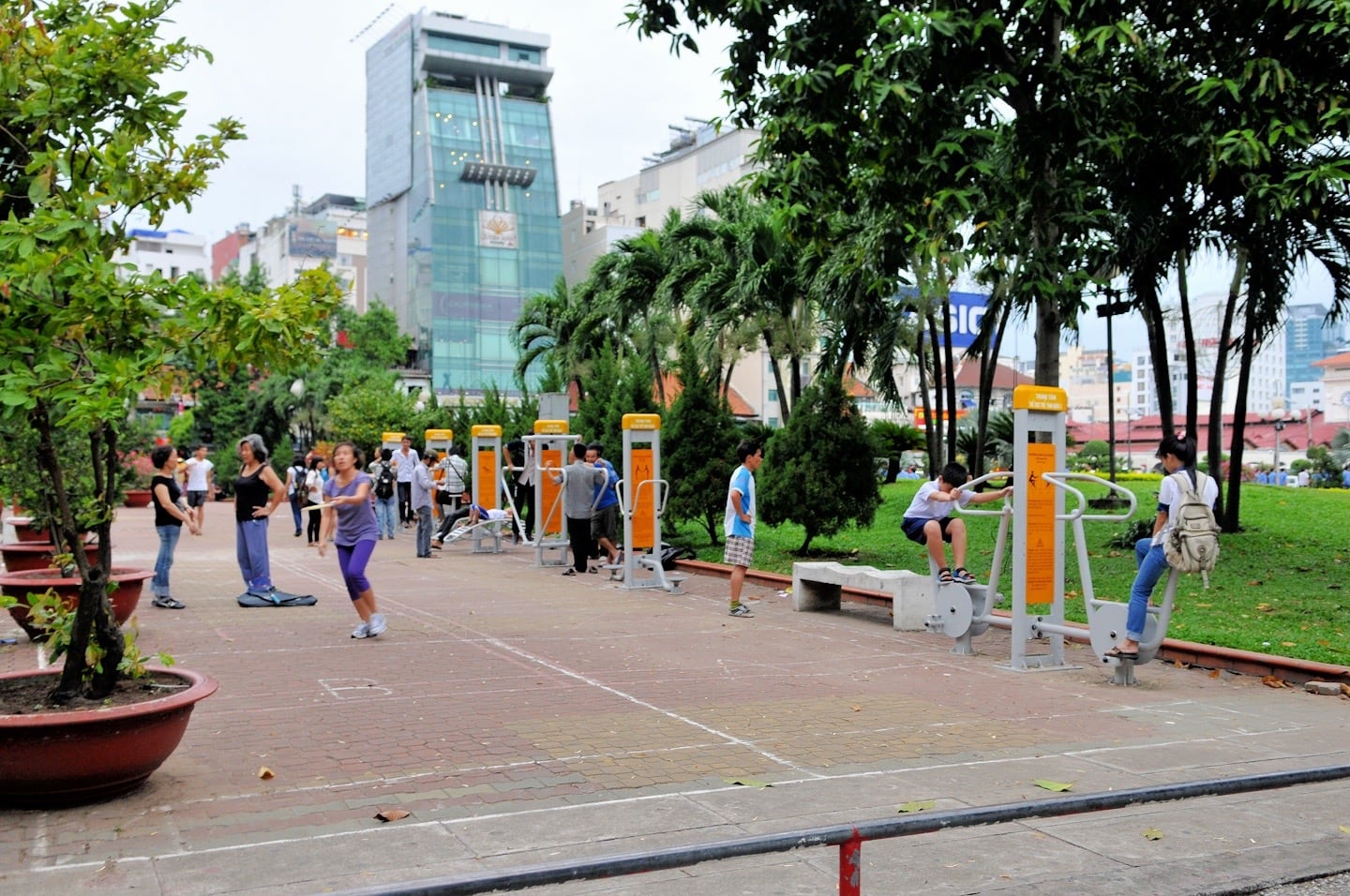 Rush Hour in Ho Chi Minh City
As evening descends and the heat of the day subsides, residents fill public spaces to relax, workout, and chat. It seems that a lot more of life in HCMC is conducted in shared public spaces than what we saw in other cities in the region, perhaps owing to aspects of the Communist ideology.
While parks and squares host a good number of people, the vast majority appear to be plying Saigon's wide colonial avenues, making their way home en masse.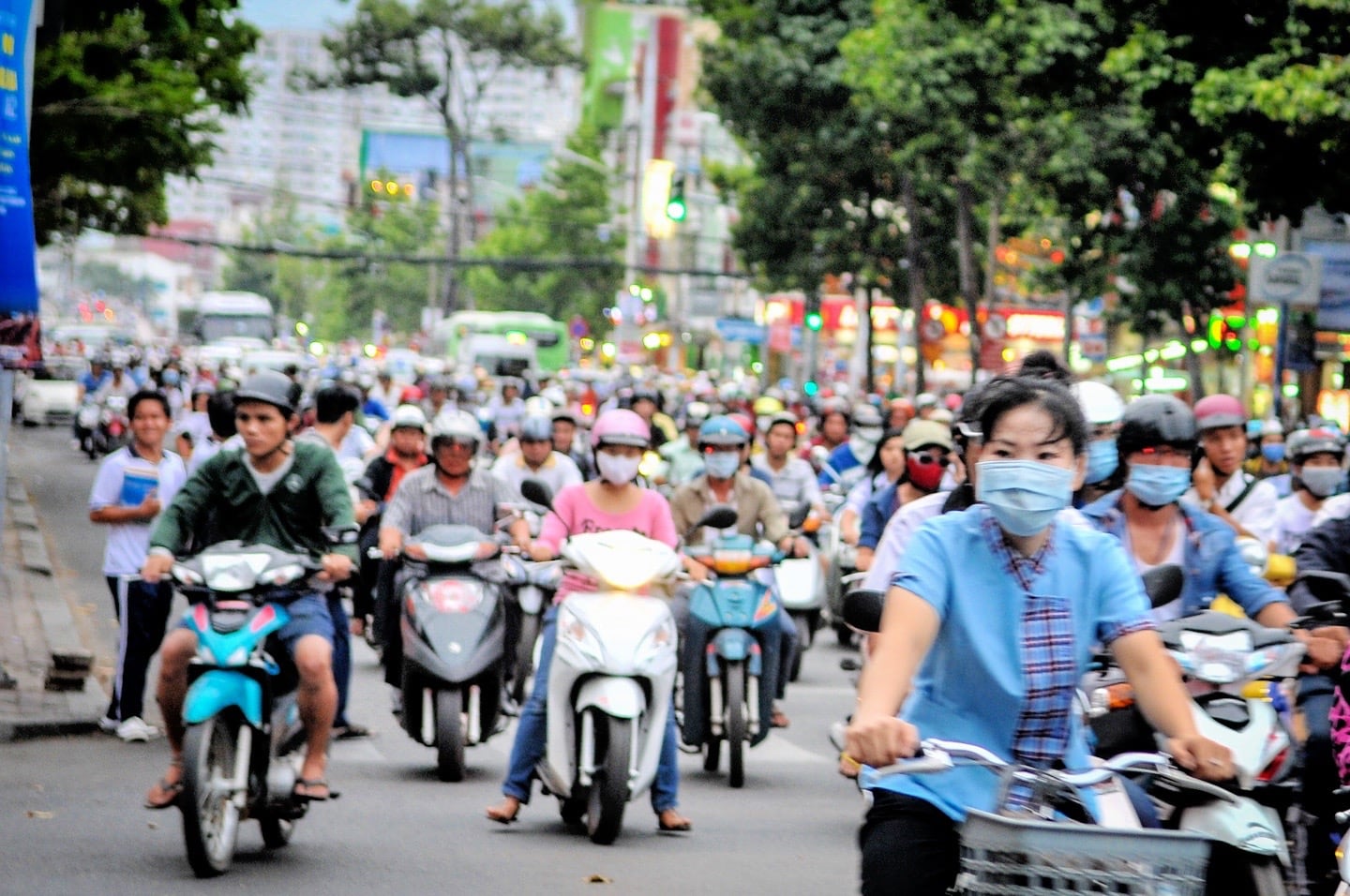 There are over five million motorbikes in Ho Chi Minh City, and that number is expected to double in the next decade.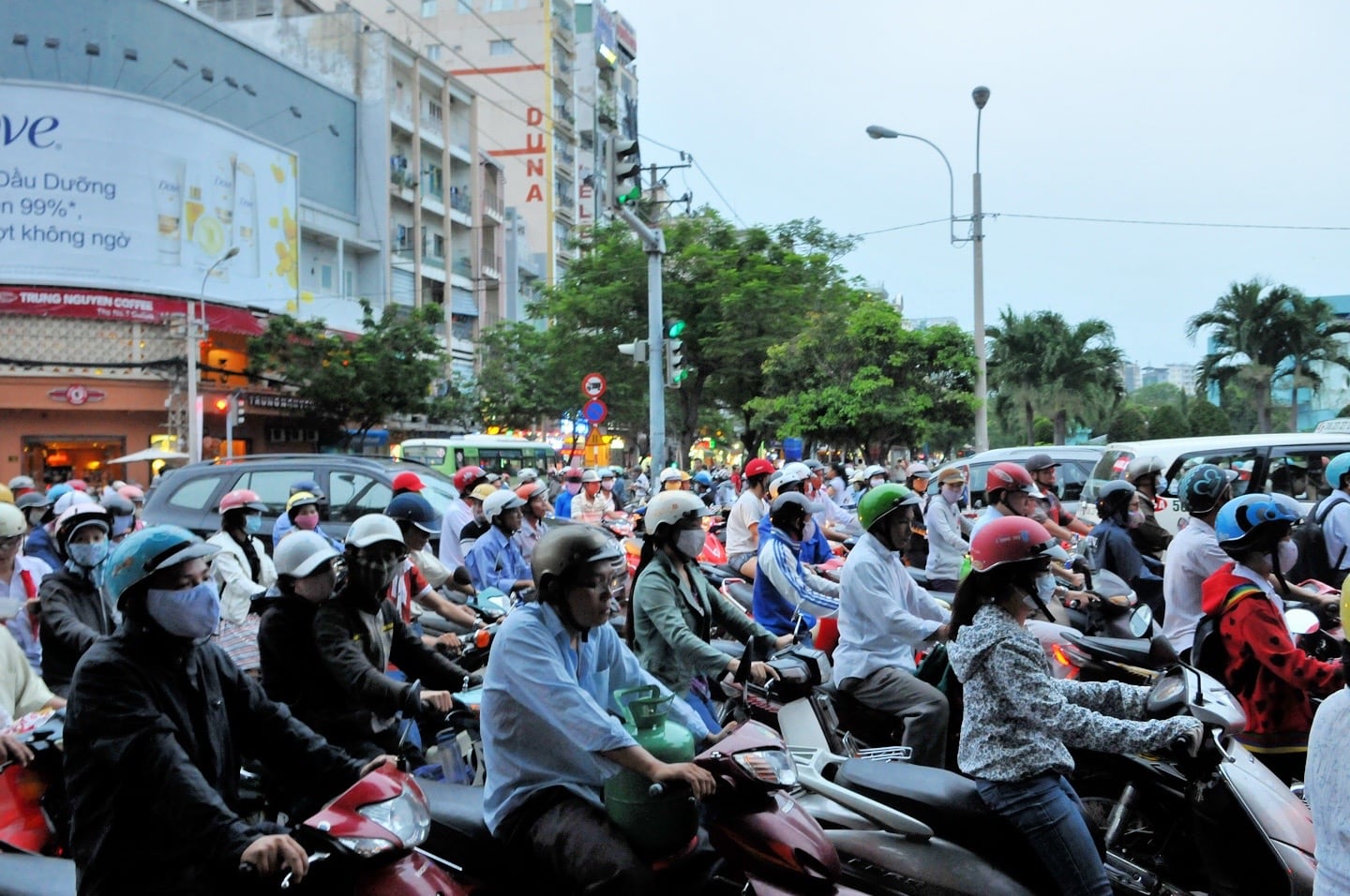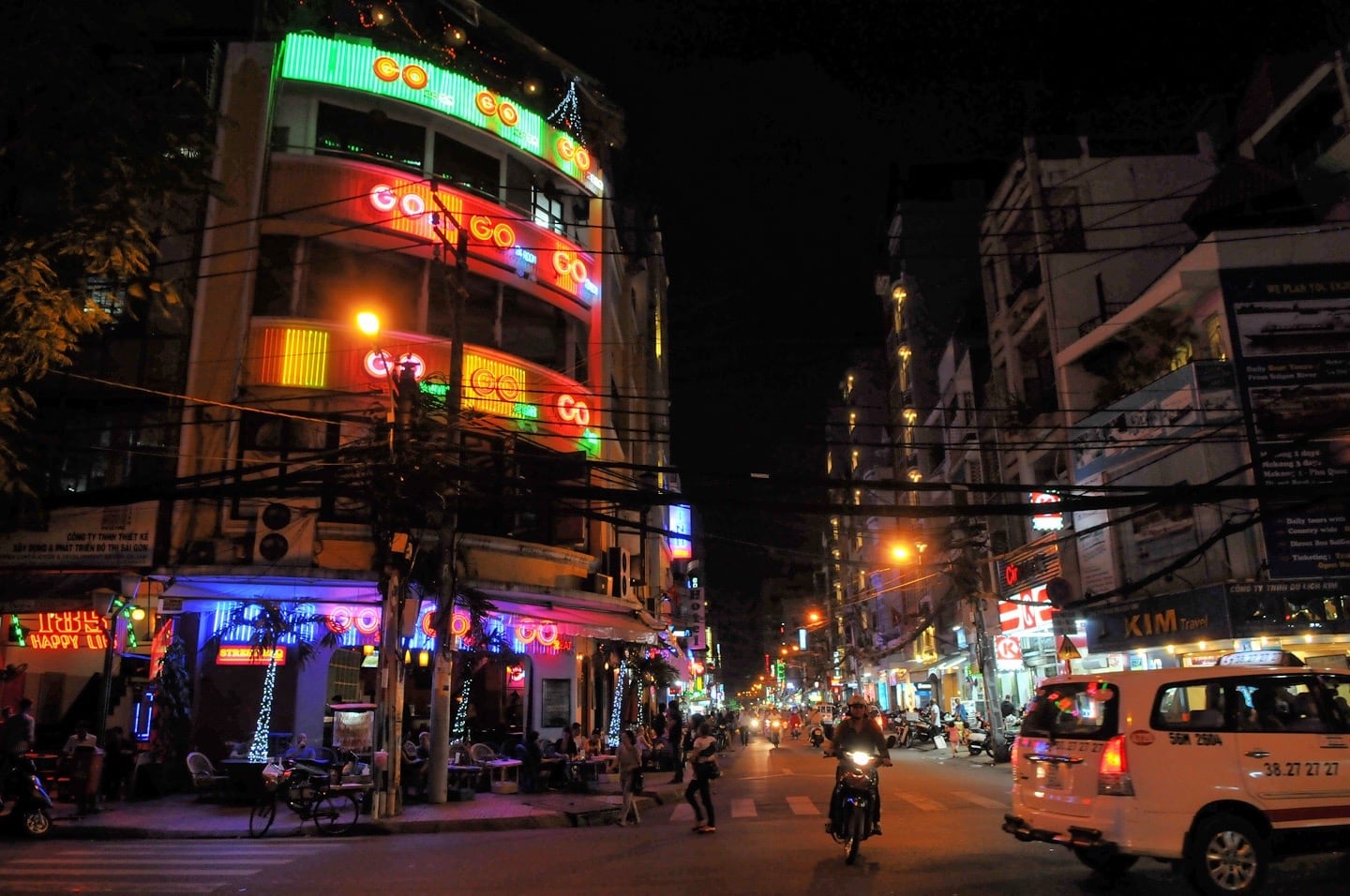 Old Saigon by Night
In addition to exploring the city's sights, we also took two day trips over our four days in Ho Chi Minh City — to the Mekong Delta and Cu Chi Tunnels. After eating Vietnamese food virtually nonstop for three days, we opted for something a bit different following our day tour to the Mekong. We relaxed with a couple of Bia Hoi (light local beer brewed daily) before heading to Warda Lebanese restaurant.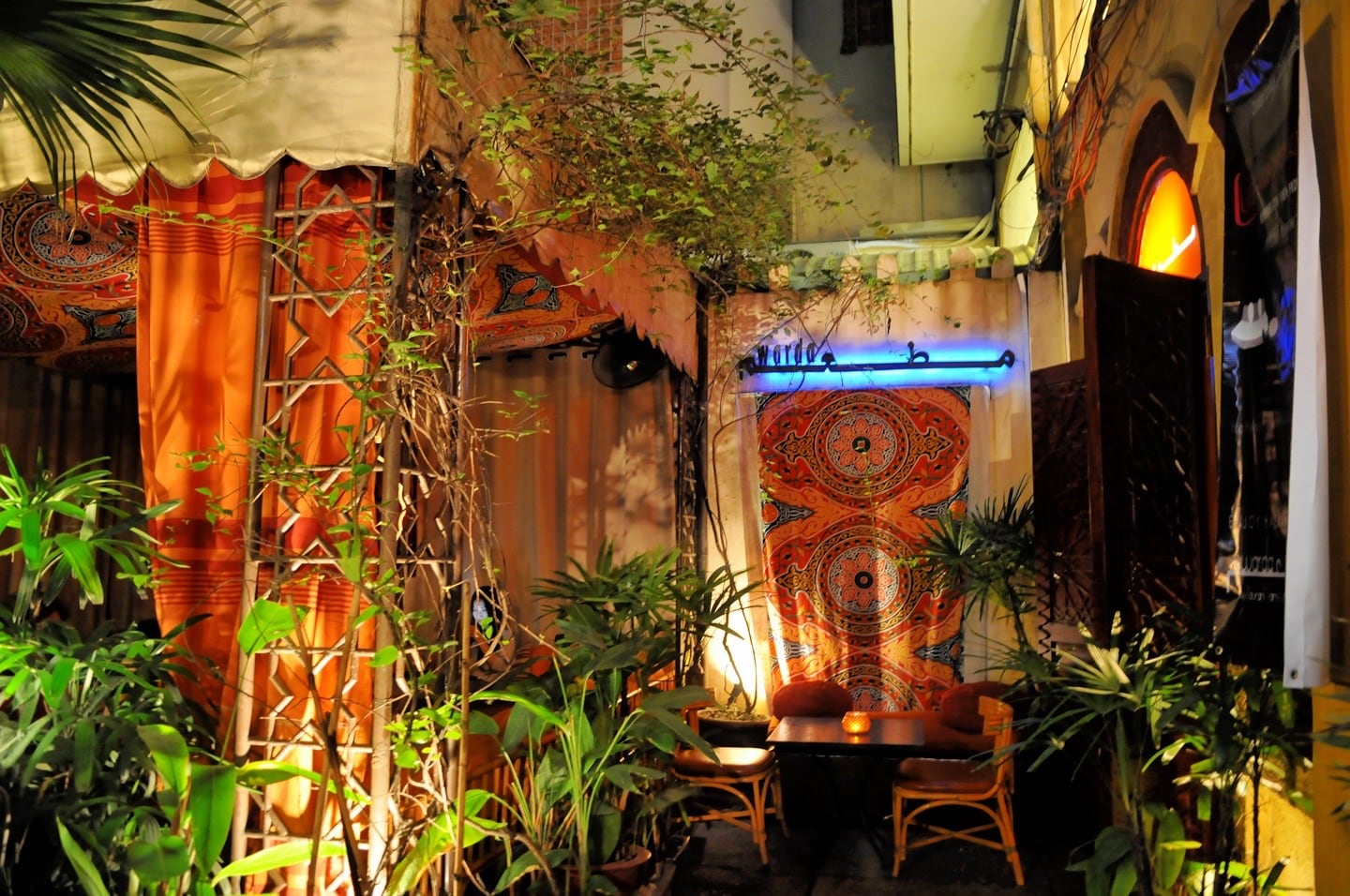 Warda's atmosphere was awesome, and the food, even better!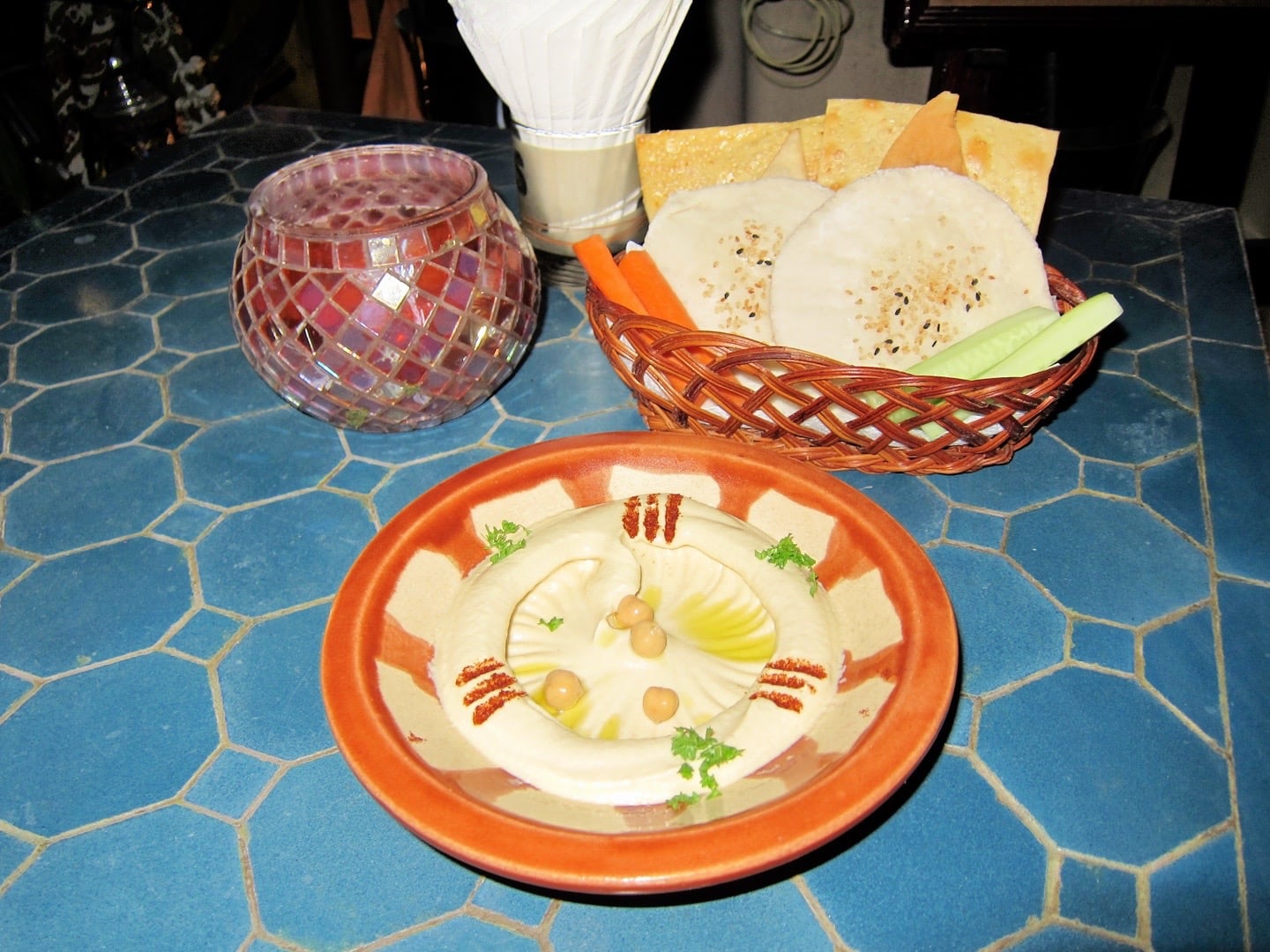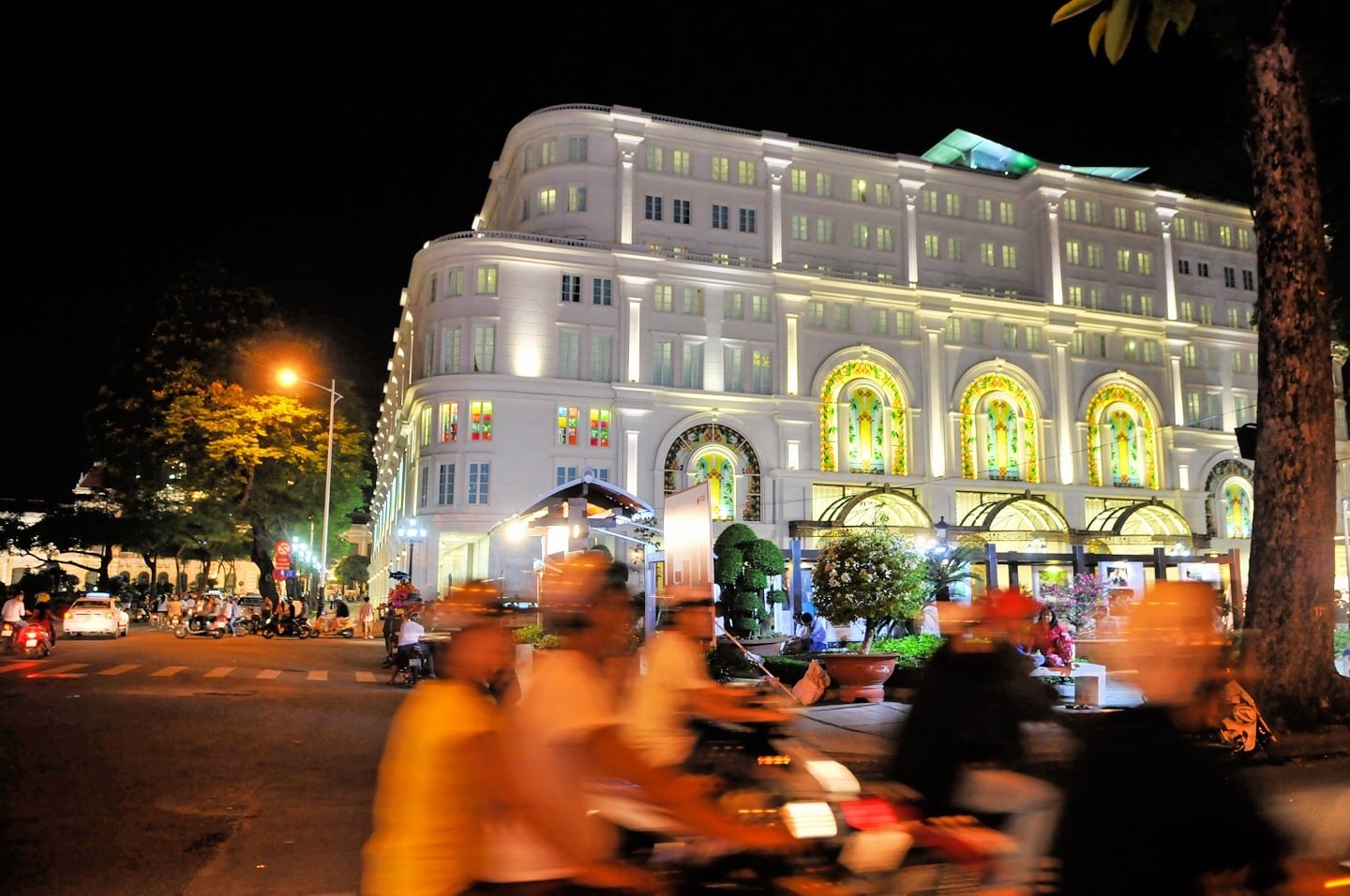 Old Saigon is pretty spectacular at night — a harmonious mix of old and new. While HCMC is better known for its towering glass high-rises, there's no doubt that the stately and well-preserved colonial structures take center stage in Old Town.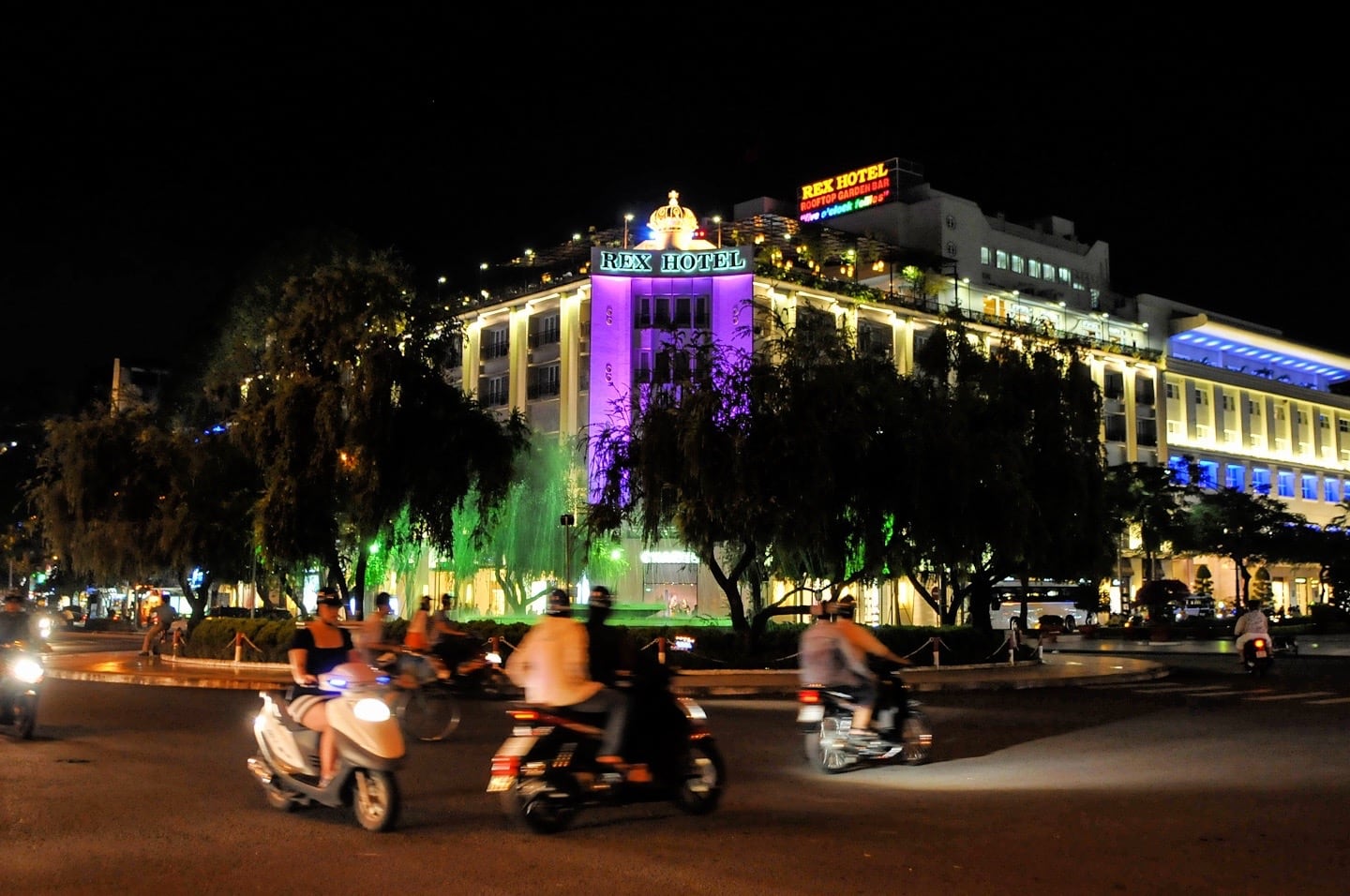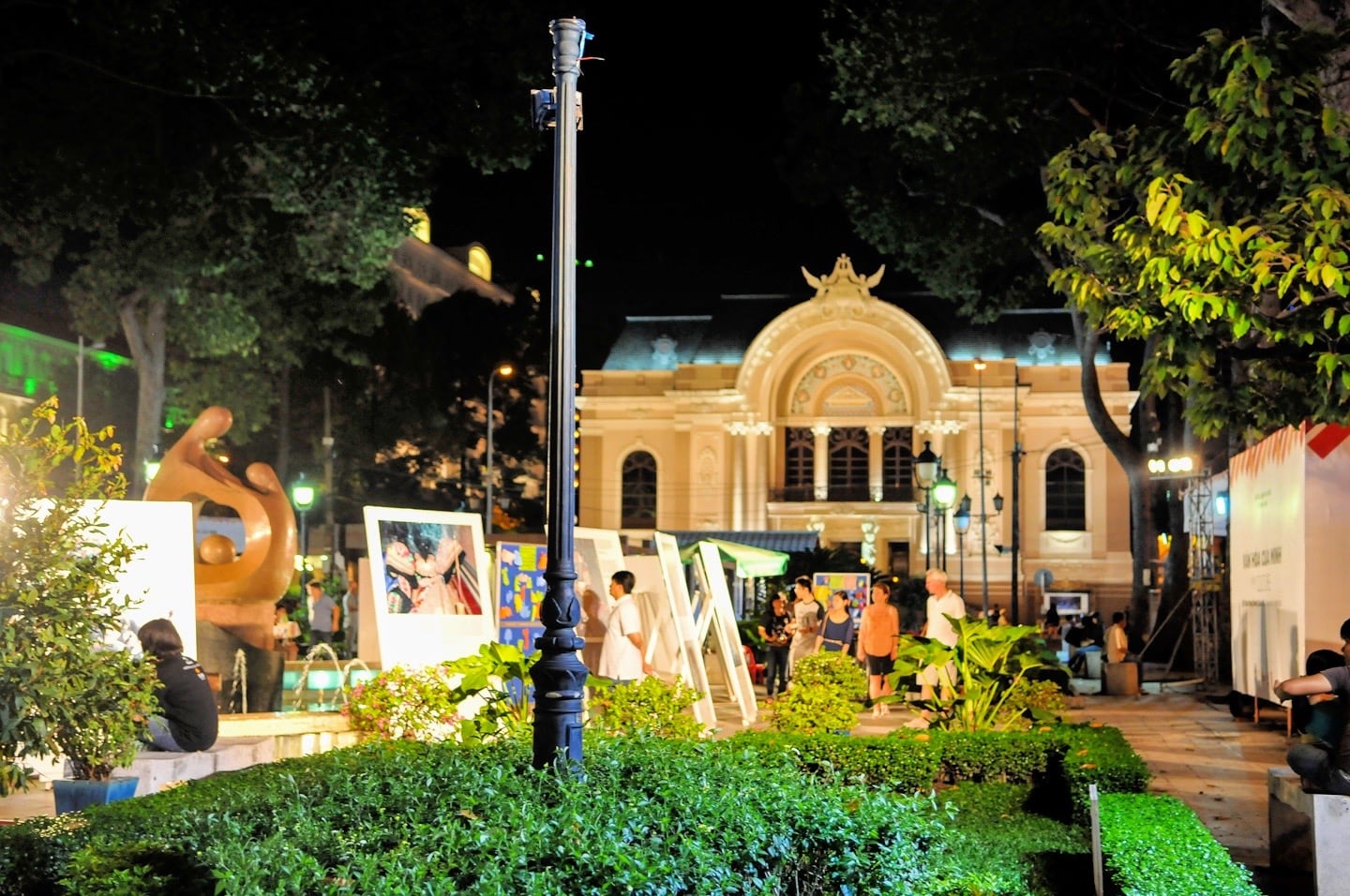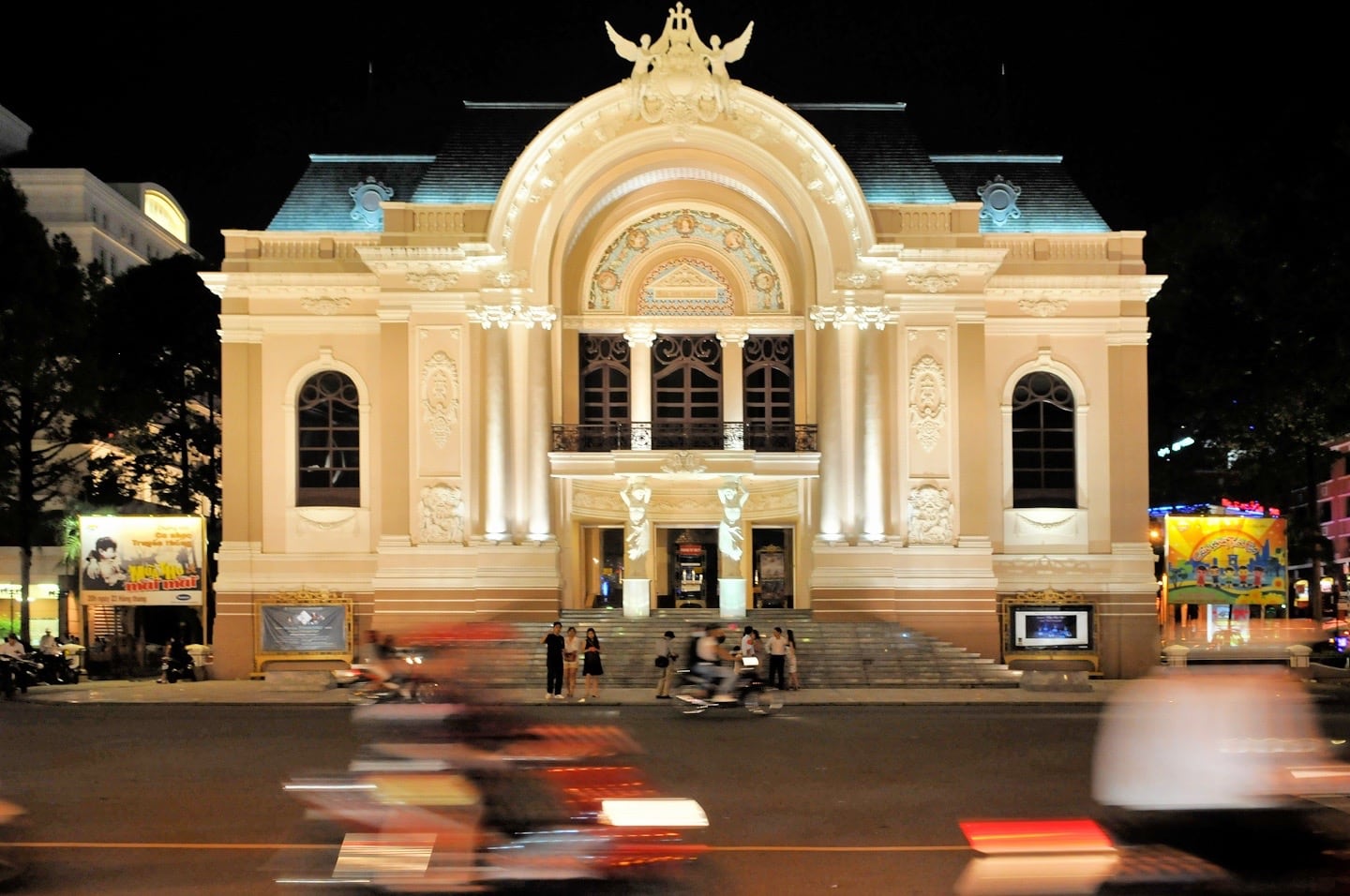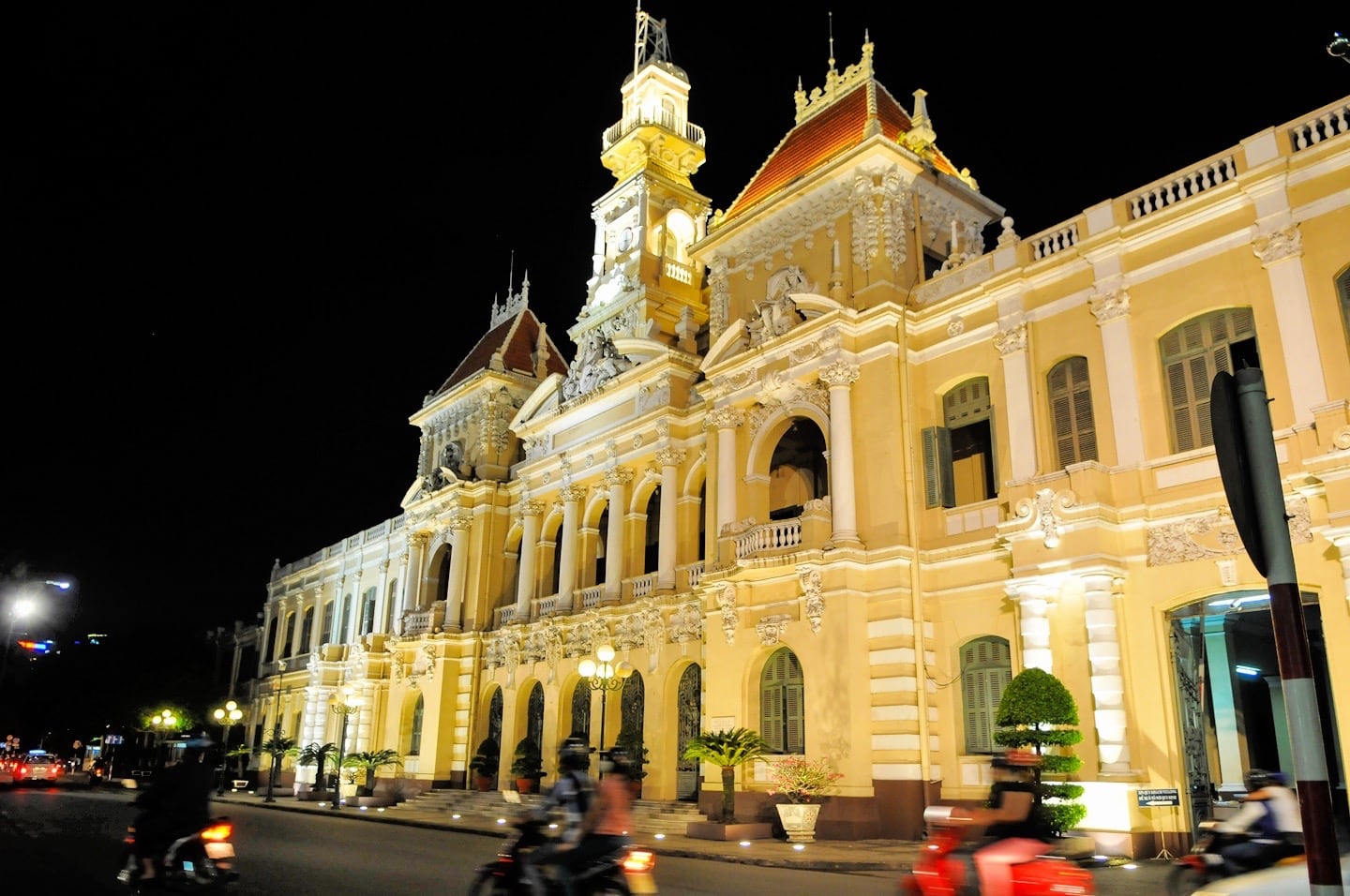 Visiting Old Saigon (HCMC) Highlights
Where We Stayed
Thanh Guesthouse (Thanh Hostel)
84 Bùi Viện, Phường Phạm Ngũ Lão, Quận 1, Hồ Chí Minh, Vietnam
Check availability on Booking.com.
Where We Ate
Breakfast: Sozo; A Chau Bakery
Lunch/Dinner: Local street food stalls; Temple Club; Warda; El Gato Negro; Comchay
Sights
Independence Palace; War Remnants Museum; Ben Thanh Market; Notre Dame Cathedral; Central Post Office; City Hall/ Opera House/ Ho Chi Minh City Museum;
Daily Budget
Average daily budget (lodging, food, transport around city, entrance fees; does not include day trips)
US$40 per day for 2 adults
14 November 2012