Halfway to one year!
Developmental milestones this month have been more of a progression than previous months. Lately, it's more like we'll notice him doing something he's always done, but just a bit better than the previous day or week, whereas in previous months he seemed to astound us suddenly with some new and amazing skill.
For example, shortly after hitting the five month mark, I left him on his foam squares with a toy to go do something in the kitchen, just as I had done dozens of times before. In previous days, it had been a big deal to return some minutes later to find him 1-2 feet away from where I left him. But today I returned moments later to find this.
Apparently, the Mister was not pleased with the temperature in the room…
I realized that we suddenly had an active baby on our hands and set about the task of finding age-appropriate play time activities that got him off his 3′ x 6′ padded play area he's known since we moved into the house (which was expanded from the 3′ x 3′ in the apartment). Researching activities online, this one immediately caught my eye. Coincidentally, we had just had our floors deep cleaned for the first time in a month — it was almost as if the gleaming wood floor itself was crying out to be slid over.
Noe, however, was much harder to read. On the one hand, he wasn't fussing or trying to climb off. On the other hand, the 3-4 trips around the living room didn't have him giggling uncontrollably like I had thought. He just kind of held on with both hands and an uneasy smile the whole time. I tried again a few days later with the same result.
Mister, you're a tough nut to crack.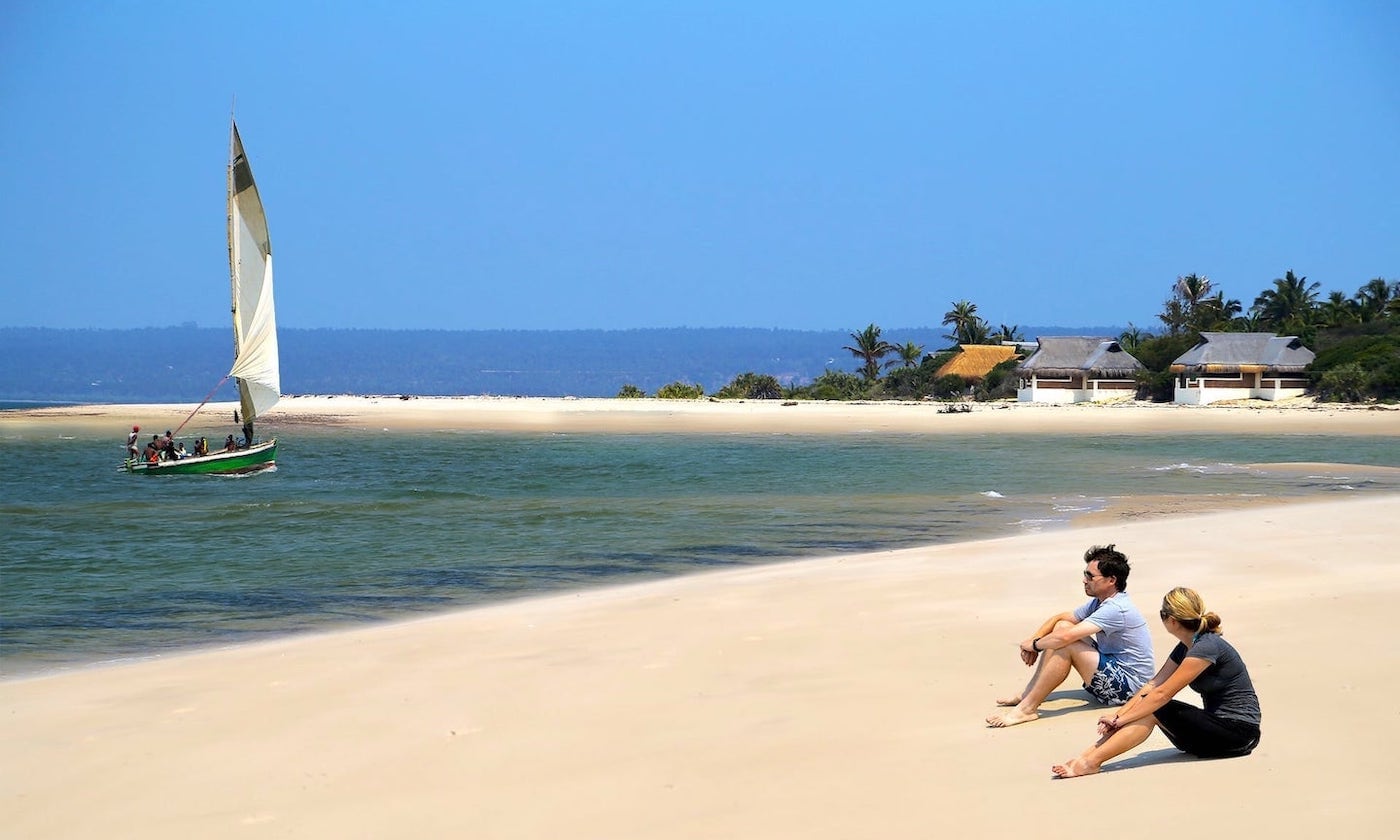 Get Informed. Get Inspired. Get Going.
Get our best travel tips and latest updates in your inbox. And get going!
For more information on how we use your data, see our privacy policy. Unsubscribe at any time with one click.
This month, Noe celebrated his first Thanksgiving…at a Korean BBQ restaurant. An American colleague of Lori's joined us, which made it a bit more legit, I suppose. Legit or not, the food was awesome as usual.
Noe has been increasingly losing interest in his baby gym. No longer content to remain on his back for more than a few seconds, he's become far interested in setting his sights on something and seeing how close he can shimmy himself to it (like the fan). Two months ago, it was a big deal if he could pick up a toy himself. Last month, he starting picking up everything and putting it in his mouth. This month, it's all about what else the toy can do. What does it sound like when I hit it against something hard? What does it feel like if I hit myself repeatedly in the head with it? If I chuck it towards daddy and cry, how many times will he get up and bring it to me until he takes the toy away and finds something else for me to play with?
One day, Lori discovered that scratching Noe on the back made him giggle uncontrollably, which lasted about 48 hours before the novelty wore off. Being the Noe that he is, however, he'll still humor us with a quick smile and chuckle, as if to say, "Yeah, that was a good one, but I'm so over it. But I'll give you a bit of positive feedback anyways as not to completely crush your fragile parental ego…"
Noe also had his six month well-baby checkup and immunizations this month, marking his first doctor's visit in Laos — though it hardly felt like Laos, given that he sees an American pediatrician at a Thai clinic. And the ladies all doted on him as usual.
We were going to take him to the French clinic for his checkup, until we found out about Dr. Erin at Alliance International Medical Clinic. It wasn't just that she is American that piqued our interest, but that every expat parent we talked to thought she was great — generally a positive sign.
Shifting gears a bit, Lori was really proud of this photo. Noe had fallen asleep during a feeding at a loud restaurant and managed to stay that way through dinner.
I'm not sure how peak-a-boo with his bib led to this, but the look he gave me afterwards says it all.
Apparently Lori caught wind of my antics with Noe and decided I was no longer fit to care for an infant by myself all day. So, off to daycare the Mister went.
In reality, we had been discussing childcare options for a while. I'd like to eventually work in Laos, but was reluctant to give Noe up full time so early on.
Over the previous month, it has become increasingly evident that Noe could benefit from a new and stimulating environment with children his own age and professional caregivers who have years of experience and a natural affinity for babies. I could also benefit from time apart to work on a number of household projects Lori and I have been trying to get done since we moved here, eventually transitioning to short-term consulting work. I agreed to a part-time arrangement where I still got to watch Noe most of the week, but a few days he'd be at daycare. It was just a question of where to send him.
Only one place that we knew of in town took kids 6 months and older and it was far from where we lived. Then one day, Lori noticed a very nice daycare/school just down the road from where she worked. She asked around her office if anyone had experience with sending their children to Ban Dek Dee. Coincidentally, one of her Laotian co-workers turned out to be the owner of the school. She had started it because of the lack of good daycare options in the neighborhood for her children, and it had grown from there into a fairly large and sophisticated outfit. Lori and I checked it out and really liked it. Noe seemed to like the caretakers there as well. The location was about as convenient as you can get and the cost was reasonable. I was still reluctant to give up my boy, but saw how his eyes lit up seeing the friendly and enthusiastic caretakers and the other children. So, we decided to try it and by and large it was a big success.
I think the hardest part of it all was wondering how he would do in a different environment. Would he take naps without his crib and noise machine and with other kids around? Would his caretakers have enough patience for his afternoon fussiness? Would he get sick? Would he have stranger anxiety or miss his parents too much?
In the end, all of that seemed to be irrelevant. The real question now is whether he likes being at home as much he likes being there. He actually takes longer naps there, gets a bath every day and always has somebody probably a lot more fun than daddy around him to play with him, feed him and change his diaper.
The only real issue we've had was with his milk. It's a status symbol here in Laos to feed your kid formula, and breastfeeding is not the norm here in Vientiane, certainly not among those who can afford to send their kids to daycare. Plus, breast pumps are not really available here. So, the weirdest thing about Noe didn't end up being his blue eyes and blond hair, but rather that he is probably the only exclusively breast-fed baby at the school.
Lori started by sending Noe with a bit of extra milk each day in case he was particularly hungry, which the caretakers began to use regularly. Even with the extra milk, they were concerned he needed more. Lori sent him with more and more, eventually wiping out the reserves in the freezer that Lori had worked so hard to stockpile. This became extremely stressful for Lori because she simply couldn't keep up with the amount they were feeding him. We knew that Noe would eat what he was given generally, but too much and he'd just spit it up. Not a big deal with formula, but a huge deal when mommy has to work for that milk and works all day at the office. Talking to the caretakers about the difference in composition between breast milk and formula and the importance of not wasting the milk seemed to help a bit, but pre-pouring his feedings into three bottles to be given at three feedings throughout the day ended up solving the issue. He still eats a lot at day care, but a more sustainable amount for mommy now.
Nearly a month on, I can say without a doubt that sending Noe to Ban Dek Dee a few times a week was the right decision. He loves his Ban Dek Dee days, and I can actually get some stuff done. The rest of the week, I value my time with Noe far more than I did before and find myself missing him, and he seems to miss me, which is nice as I feel we were both starting to take each other for granted.
I also feel fortunate that we are in a place to be able to do this. Similar daycare options in major metropolitan areas in the U.S. can be prohibitively expensive and the part-time option isn't realistic for many working parents. Here in Vientiane, it's been ideal for our situation.
Noe's enjoyed facing out a lot more in his carrier, though sometimes he'll spend the entire time sucking on the fold in front of him. Yum…
Literally, the day after his first day of school, Noe came down with his first cold.
Colds are no fun at any age, but I'm sure it's got to be an even bigger bummer when you have no idea what is happening to you. I had expected that Noe would get sick soon after starting Ban Dek Dee, but the onset of this cold was way too soon to blame on daycare. We've always had a liberal germ policy with the Mister, never strongly enforcing hand washing by people holding him, letting strangers hold and interact with him and keeping his toys and play areas clean [enough], not to mention living in an under-industrialized Southeast Asian country. And, for the prior five months, Noe hadn't had as much as a sniffle or runny nose. But the streak had to end some time, which it did the morning we left for a four-day holiday weekend trip to Vang Vieng.
We often joke that the Mister never does anything half-ass. In fact, he's quite the little drama queen when it comes to sneezing and coughing.
A sneeze: "a…a-CHOOOOOOOO! nomnomnom."
A cough: "a'ck. a'ck. aaaaaaaaaaaa'ck."
And when he's sick, he may just be in the running for most pathetic-looking little boy on the face of the planet…
Something else pretty awesome happened in the last month. After 11 weeks, our freight from the U.S. finally showed up. And with it, Noe's clothes for the next couple of years! Unfortunately, he had already outgrown or had nearly outgrown a handful of outfits. Always one to get the most mileage out of things as possible, Lori dressed him up in the outfits he was in the process of outgrowing and snapped some pics to send back to my sister, our parents and others who had handed them down to Noe.
The Mister can't sit up yet, but man is he getting around! I frequently find myself running after him!
Ha, well, he does prefer to stand, but of course requires quite a bit of assistance in doing so. He really doesn't like to sit and gets very rigid if you attempt to sit him down somewhere (with exceptions), but boy does he like to "walk" around.
His taste in coffee has also developed quite a bit here in Laos. He seems particularly fond of the swankier coffee shops. Perhaps it's all the strange gadgets to stare at. Or maybe it's simply an appreciation for locally sourced lightly-roasted beans. Who knows.
Well, maybe he's starting to tolerate sitting a bit more these days…
You might be able to tell which days mommy chooses his outfits and which days daddy does. I'll give you a hint, when mommy dresses Noe, colors match.
When daddy dresses Noe, Noe matches daddy.
Almost crawling. Getting closer every day! (as if he wasn't already a little handful).
Happy Half-Birthday Mister Noe!!!