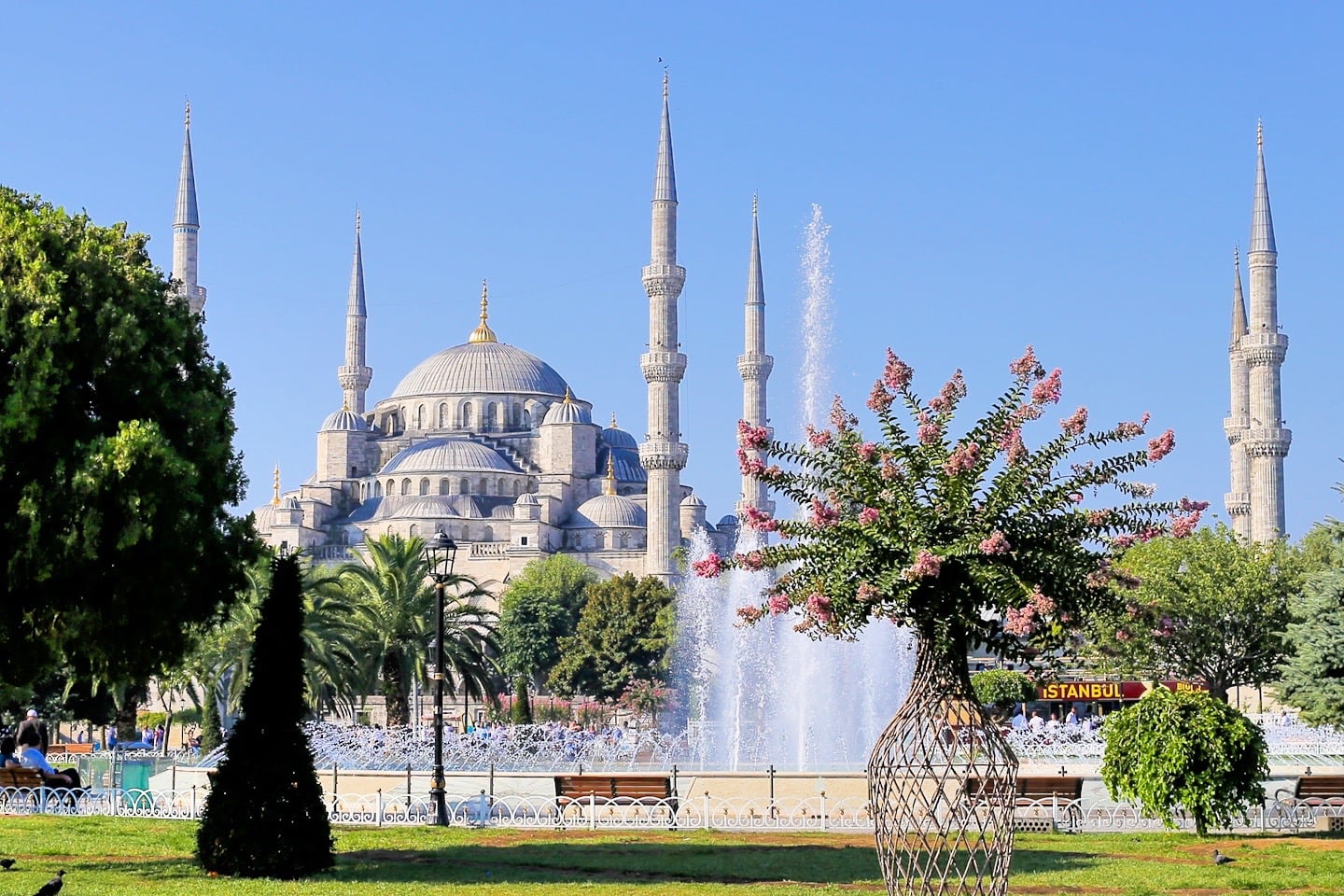 Istanbul: A City Like None Other
The Sultanahmet District, Istanbul's UNESCO-heritage-designated Old City, roughly corresponds to the city limits of ancient Constantinople (Istanbul's moniker prior to Ottoman conquest).
Sultanahmet is a phenomenal piece of real estate, whether or not you are drawn to history at all — if history interests you in the least, however, you're in for the treat of a lifetime.
We're talking myriad rich layers — civilizations built upon civilizations — dating back to the ancient city of Byzantium and beyond.
Simply put, as long as civilization has existed, it has existed here. You do not have to be Turkish to feel a deeply personal — even primordial — pull to this ancient and beautiful place.
Our flight arrived into Ataturk International airport about half past four. It was an absolutely brilliant day from 35,000 feet, which continued through our final approach.
Sure, we may have spent 30 minutes in a holding pattern waiting to get the go ahead to land, but the delay was tempered by the sweeping views of Istanbul and the Sea of Marmara on a crystal clear day (yay for window seats!).
In the sky, prior to arrival, we had already made the decision to push back our outgoing ticket date. It wasn't cheap, but in hindsight perhaps one of the best travel decisions we've ever made.
A week in Istanbul — and no, it was nowhere near enough…but a darn good start.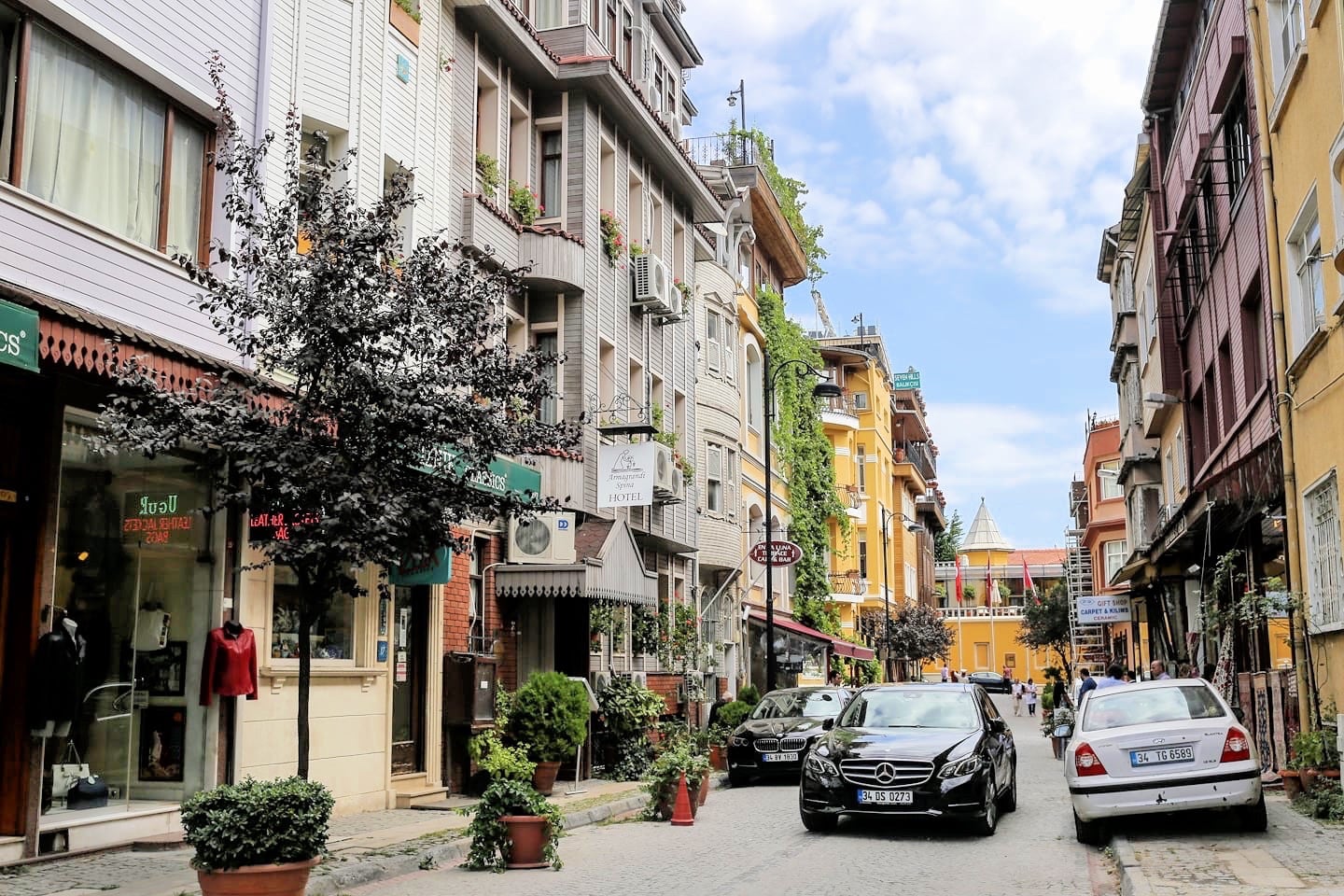 Where to Stay When Visiting Istanbul
With over 3,000 hotel options, we quickly discovered that finding the right place to stay in Istanbul is no simple task.
Below, we've taken what we learned from our Istanbul explorations and combined it with all-new hotel research for 2019, with traveling couples and families specifically in mind.
All of our top picks are centrally-located near top attractions, recommended for families, and are considered budget to midrange accommodation in Old Town. They also exude some sense of place and/or local charm because we like that.
Bottom line:
If we were planning our trip to Istanbul right now, one of the places below is what we'd book.
Miro Mansion
Our Top Budget Pick in Old Town! Excellent value with spacious rooms in the heart of Old Town Istanbul. Includes breakfast, sea views in some rooms, and lots of amenities. Rated 9.3/10 on Booking.com. Click here for details.
Aslan Home Apart
Another great budget to midrange choice in the heart of Old Town. Includes breakfast and spacious rooms for couples and families. Rated 9.1/10 on Booking.com. Click here for details.
Ersari Hotel
A unique budget-midrange stay with kitchenette and terrace options. Perfect for families and extended stays in Old Town. Includes breakfast. Rated 8.9/10 on Booking.com. Click here for details.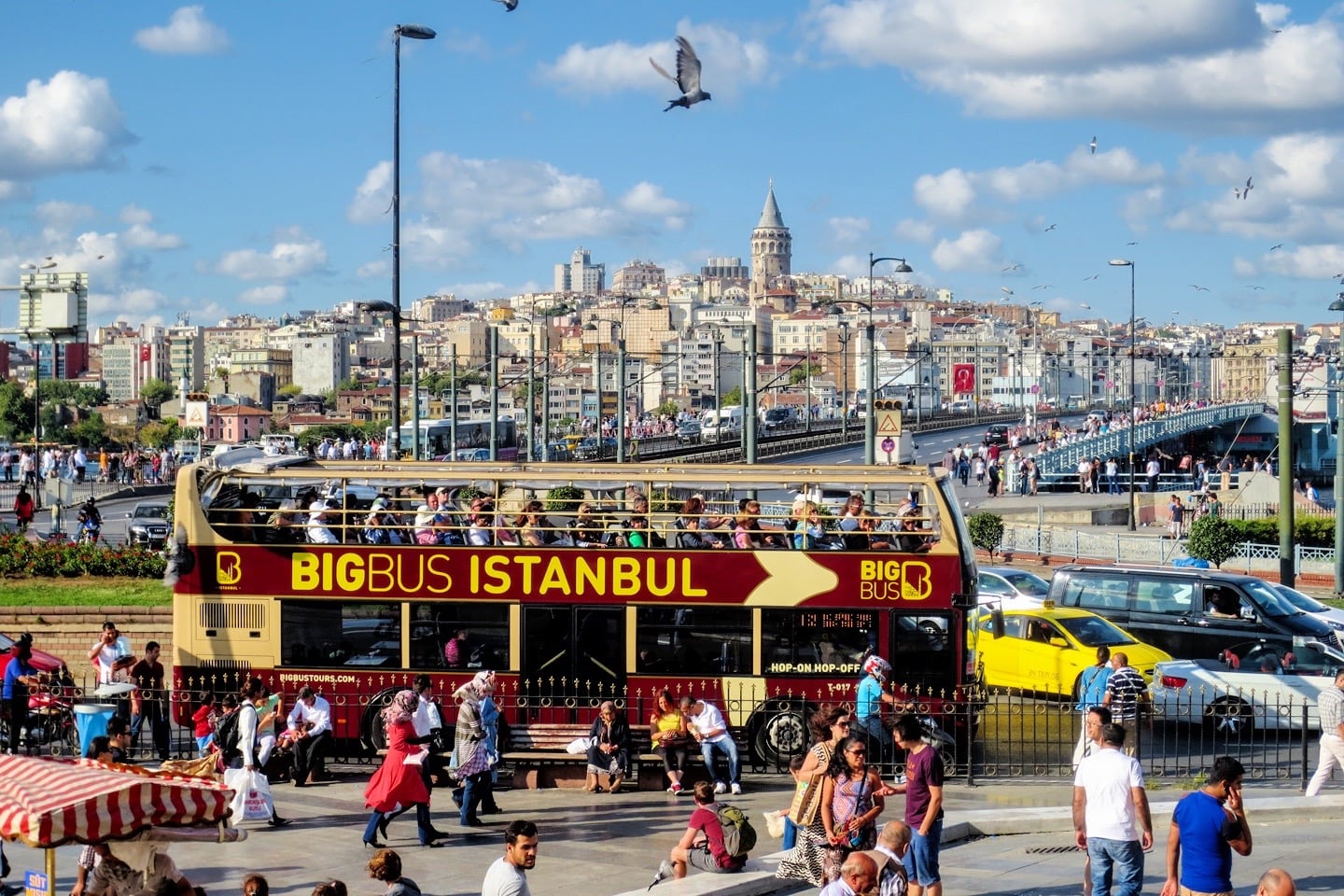 Istanbul Museum Pass
When we got to Istanbul, there were a lot of touts trying to sell us what's called an Istanbul Tourist Pass, which supposedly covers 30+ Istanbul attractions over 3-7 days…for a price. If you're set on seeing EVERYTHING, then this might make sense for you. For us, it did not.
Before our trip, a friend advised us to get an Istanbul Museum Pass instead, which is completely different than the Tourist Pass.
The Museum Pass currently sells for about US$40, is good for 5 days, and can be purchased at many museums throughout Istanbul. We calculated that even if we only visited just a few of the dozen or so attractions covered by the pass that it would pay for itself.
Plus, the pass allows you to skip the ticket lines and even provides additional discounts to attractions such as the Sehir Hatlari Bosphorus Cruise.
This site has a lot more up-to-date information on how and where to get an Istanbul Museum Pass.
Hop-On, Hop-Off Bus
All of this sightseeing making your dogs bark yet? With the sheer size of the city and all there is to see, exploring Istanbul can make for some exhausting days.
We recommend getting a hop-on, hop-off bus ticket for a couple of days of your trip, which admittedly makes visiting Istanbul a lot more enjoyable!
You can get your ticket after you arrive in Istanbul or, better yet, arrange your hop-on, hop-off bus tickets online in advance.
Explore All of Our Articles on Visiting Istanbul
From great ideas on what to see and do in Istanbul to unforgettable day trips and more, explore our growing archive of helpful tips and trip reports below.
One Final Word of Advice
The vast majority of travelers to Turkey don't encounter serious issues with safety and security. With that said, we've had stuff happen affecting our travel — severe weather, road accidents, broken bones, and other nasties.
When we have setbacks while traveling, it's a huge relief to know we have solid international travel insurance — from a financial standpoint, but also to have the support of English-speaking health care experts 24/7.
Most importantly, knowing we're covered for emergencies let's us focus on enjoying our trip, which to us is priceless.
We use and recommend World Nomads for all of our independent travel overseas. We also have close family who have had good experiences with Allianz as well.