After three days straight of sightseeing, we were ready for a break. Luckily, we came across Palatium Cafe on Kutlugun Sk. in Sultanahmet. We enjoyed relaxing with a cup of coffee and our devices, catching up on emails, etc., for the next 45 minutes — at which time I decided it was time to look for a toilet. And that's when things got a little bit weird…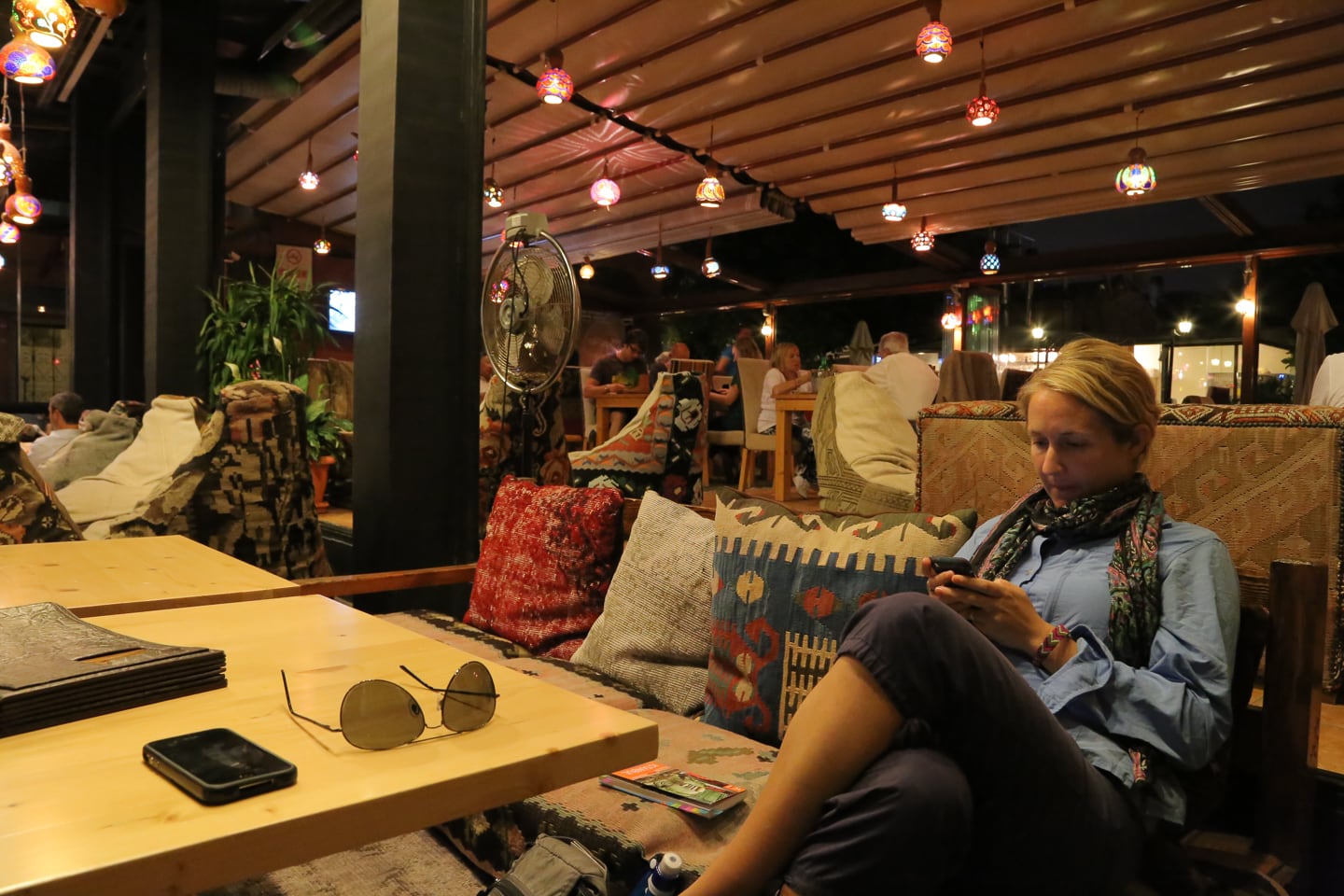 How could I possibly have known that my simple desire to relieve myself after a long day of coffee and water chugging would lead on an adventure into the underworld beneath the streets of Istanbul???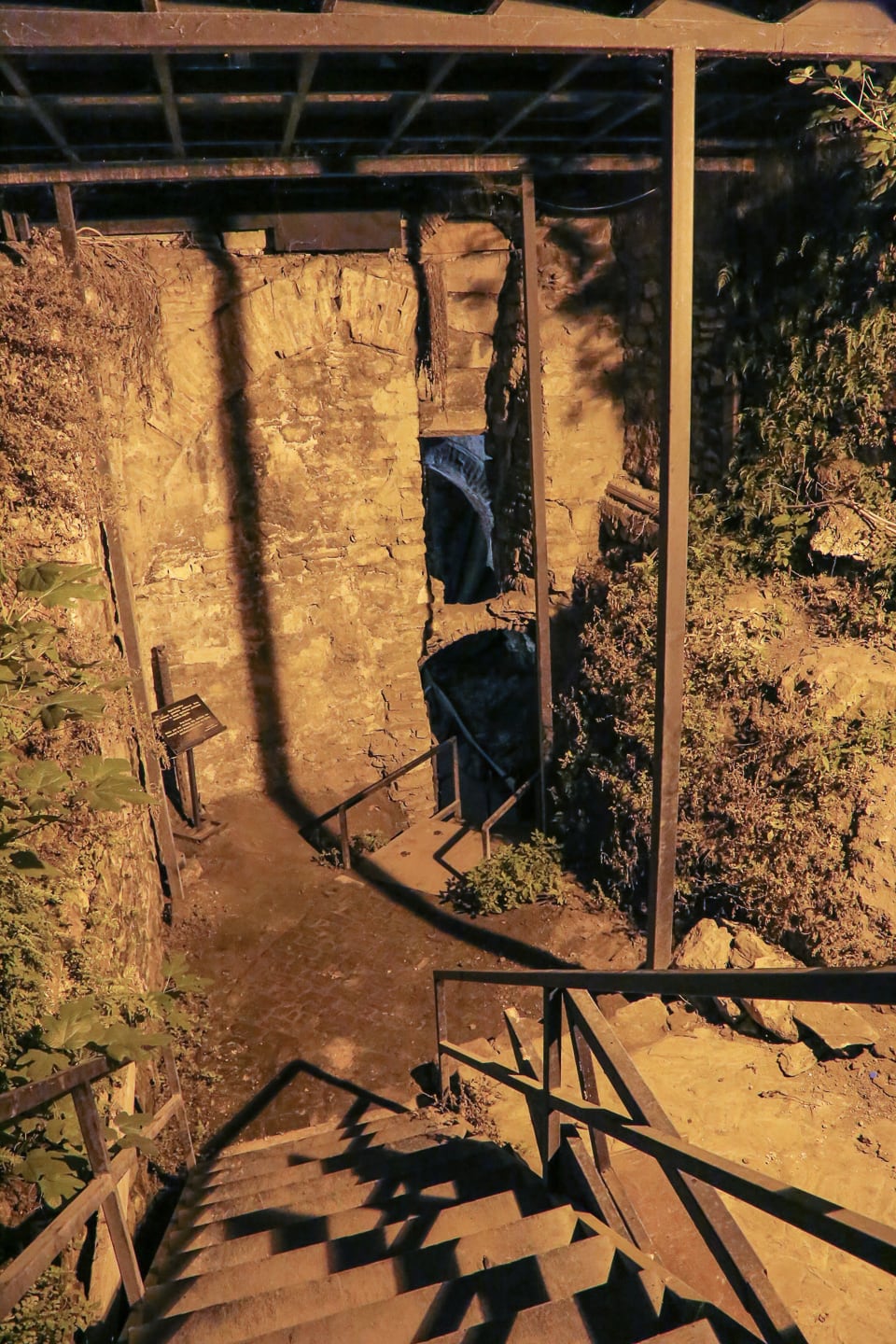 As one ancient passageway led to another, I seriously started to question what the barista back up in the land of the living had put in my drink. Seriously.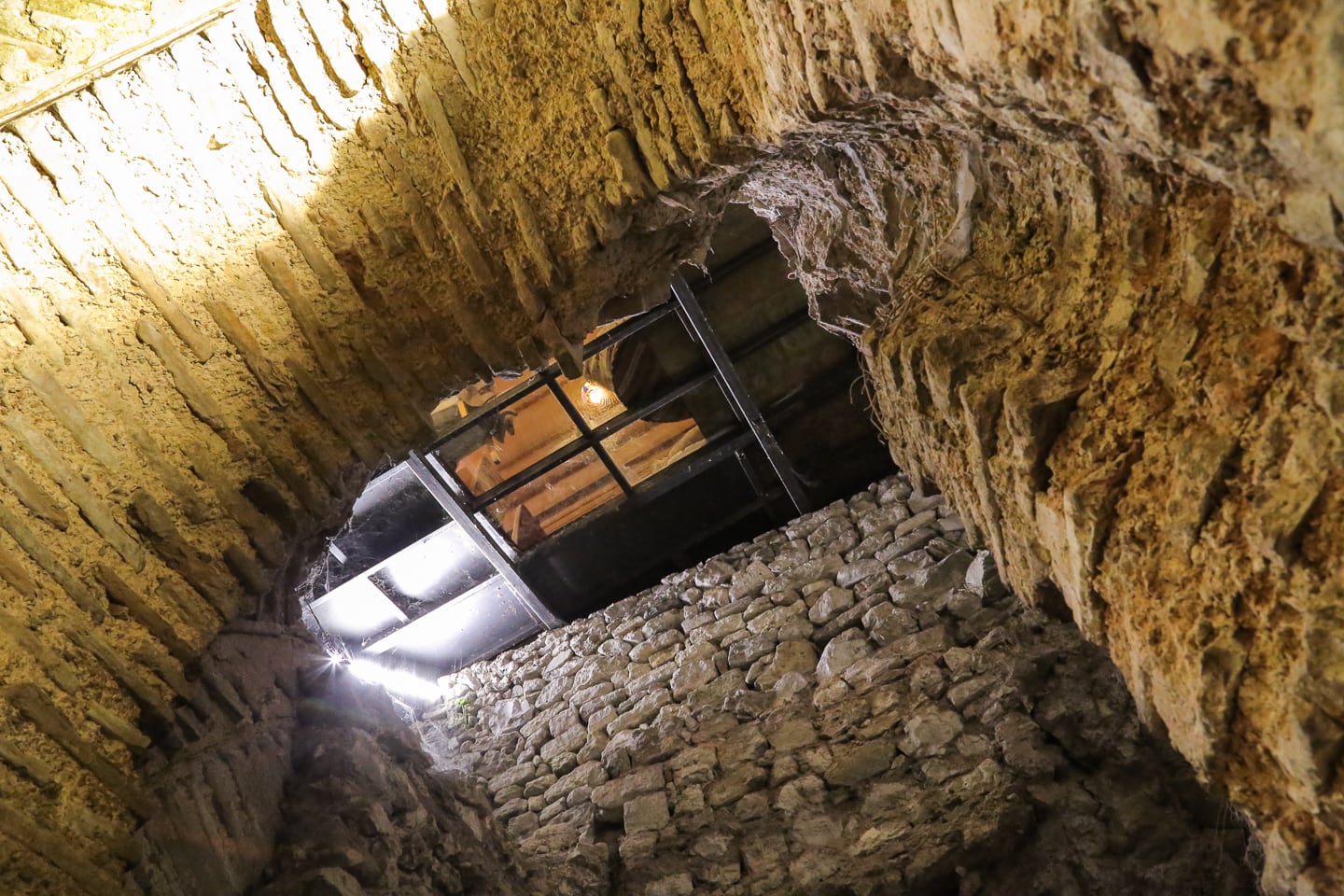 I looked up at one point and thought I could see where Lori was sitting and called out, with no success. I probably should have turned back, but something kept telling me to push on. I'd like to say that it was my unyielding sense of adventure…but really, it was just my bladder.
Planning a Trip to Istanbul?
Check out our Istanbul City Guide, with helpful tips on what to see and do, where to stay, and more!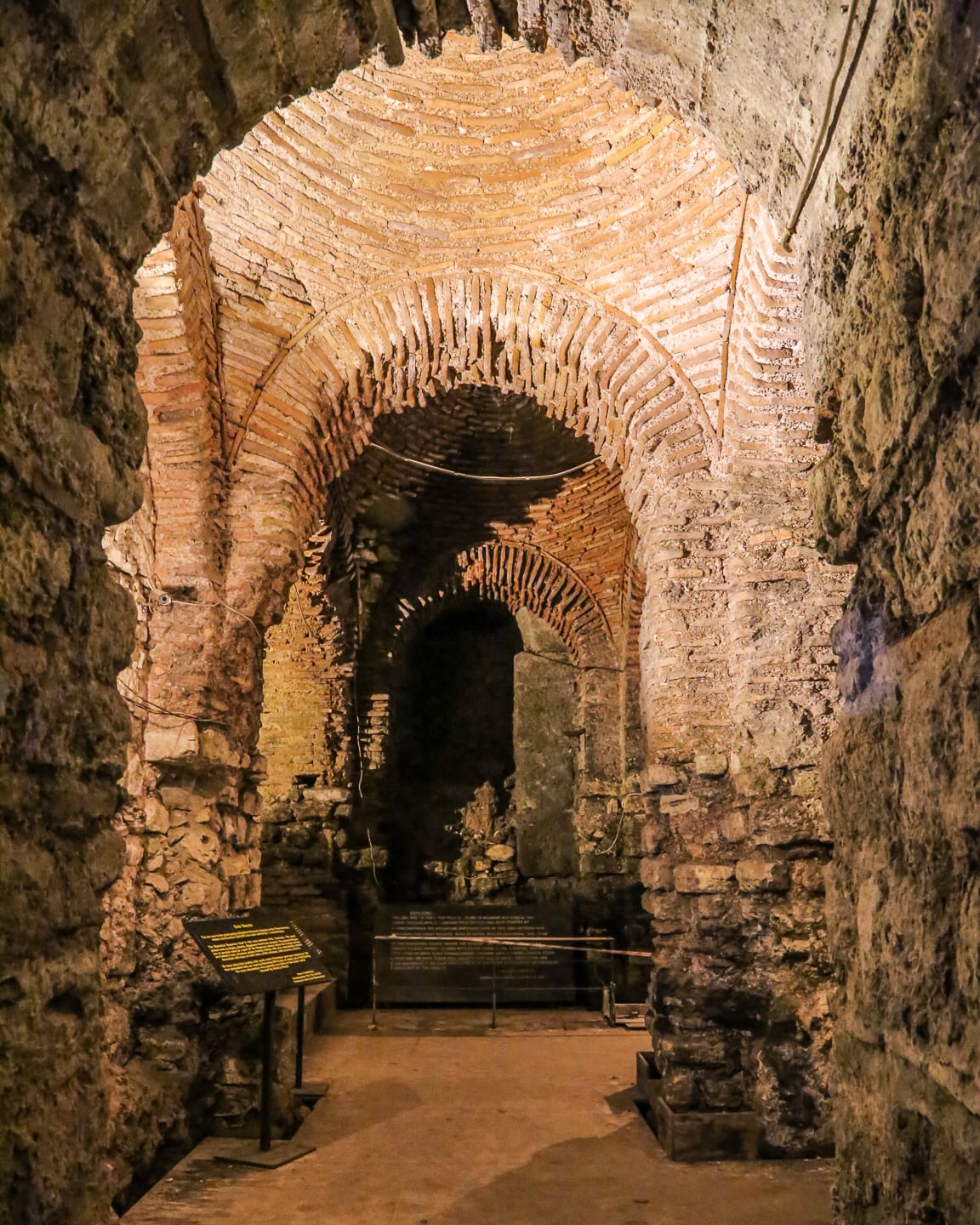 The unmistakable aroma of freshly ground coffee eventually led me back to the coffee shop's plush couches and droning trance music, where a well-marked sign led me to the toilets, just feet away from where Lori and I had been sitting.
When I saw Lori again, she wondered where I had been. When she saw the look on my face, she became even more worried. After what seemed like an eternity, I finally composed myself and managed the words:
"Lori…there's…a…this…uh… Follow me!"
Cankurtaran Mahallesi, Palatium Cafe and Restaurant, Kutlugün Sokak, Fatih/Istanbul, Turkey
Pin It For Later!