Over the past three years living in Vientiane, we've helped a multitude of friends and family get to our adoptive city, unscathed, and have learned a thing or two along the way about getting to and from Vientiane. Here are our top tips on how to get to Vientiane for first-timers and frequent visitors, alike!
And…if you're still on the fence about visiting Laos, check out this article of ours first.
(Psst…don't miss our Vientiane lodging recommendations at the end of this post!)
An Insider's Guide to Getting to Vientiane, Laos
Getting to Vientiane by Air
Flying into Wattay International Airport (Vientiane)
Vientiane is NOT a major travel hub and can be costly to fly into. Many carriers, however, offer deep discounts 90 days or more prior to the departure date.
Currently, only a handful of carriers have regularly scheduled international non-stop service to Wattay International Airport.
Cities with nonstop international service to Vientiane in 2019:
Bangkok (Thailand)
Hanoi & Ho Chi Minh City (Vietnam)
Kunming, Guangzhou, and Shanghai (China)
Kuala Lumpur (Malaysia)
Seoul (South Korea)
Siem Reap (Cambodia)
The primary airline companies that operate out of Wattay International are: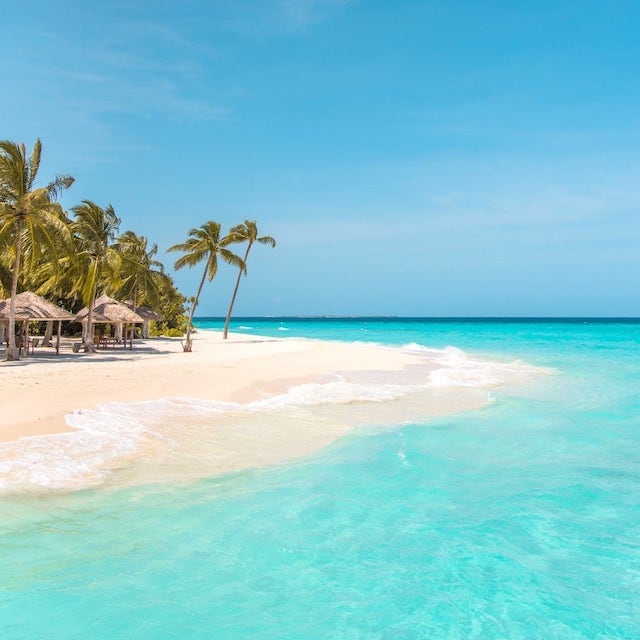 Subscribe to AwayGoWe!
Get our latest articles in your inbox, plus subscriber-only travel tips, special promotions, and more!
Lao Airlines
Lao Skyway
Thai Airways
AirAsia
Bangkok Airways
Cambodia Angkor Air
China Eastern Airlines
Jin Air
Sky Wings Asia Airlines
T'way Airlines
Vietnam Airlines
Read our review of Lao Airlines' safety and reliability.
Flying Into Udon Thani, Thailand
Think twice before booking a flight to Bangkok or Udon Thani (Thailand) with the intention of taking land transport the rest of the way to Vientiane.
If you have plenty of time and want to go this route for the experience, by all means, do it!
However, if you're short on time and want to go this route simply to save money, it may very well end up costing you more money than flying into Vientiane, not to mention costing you valuable vacation time.
Visa On Arrival
As of July 2019, getting a visa on arrival at Wattay International Airport is quick and painless for most nationalities.
For U.S. citizens, you just need to bring your passport, a passport size photograph, the paperwork you receive on your incoming flight, and the visa fee in U.S. currency (USD).
Currently, the fee is US$35 for U.S. citizens.
Getting to Vientiane by Rail
There are regularly scheduled overnight trains from Bangkok to Nong Khai, Thailand (just over the Friendship Bridge from Laos).
From Nong Khai, you can catch a shuttle train the short distance over the Thai-Lao Friendship Bridge to Thanaleng Station in Laos.
Unfortunately, Thanaleng Station is 14 miles from downtown Vientiane. But, there are shared minivans at the station to take you the rest of the way.
We've found the sleeper cars on Thai trains to be very comfortable and a good value for the money.
Getting to Vientiane by Land
Vientiane has three major bus stations:
Kua Din (Central) Bus Station
Northern Bus Station
Southern Bus Station
For destinations in Vientiane Prefecture (such as Buddha Park) most buses currently leave from behind the old Kua Din bus station (near Talat Sao / Morning Market).
Northbound intercity buses (Veng Viang, Luang Prabang, etc.) leave from the Northern Bus Station just north of the Wattay International Airport.
Southbound intercity buses (Thakhek, Savannakhet, etc.) leave from the Southern Bus Station, about 7 mi. northeast of town, naturally.
Getting To and From the Airport and Bus Stations
Transport to/from the airport and bus stations is straightforward.
At the airport, visit the Taxi desk near the front doors to arrange an official taxi to any place in town. Standard fair costs 50,000-100,000 LAK (US$6.00-$12.00) depending on your destination in the city and generally takes around 15-25 minutes.
In terms of getting to the airport or any of the bus stations, your guesthouse can easily arrange a pick-up, or you can flag down a tuk-tuk or songthaew at any of a number of points downtown.
Oddly, we've consistently had to pay more for tuk-tuks and songthaews than taxis, so keep in mind that a taxi may be the cheapest option for a private hire.
Book Your Transport Ahead and Rest Easy
Where to Stay in Vientiane
Vientiane's got a TON more lodging options than you might think. If you don't know the lay of the land, it can seem like an impossible task to choose the right one.
Here are our top choices for places to stay in Vientiane — all highly-rated, centrally-located, and loaded with character and a sense of place, just like we like 'em. When friends or family visit, this is the list we give them.
Barn1920s Hostel
Our Top Budget Pick! This retro hostel in a historic building is one of the best places in town to meet other travelers AND grab a great cup of coffee. Rated 9.5/10 on Booking.com. Click here for details.
Sailomyen Hostel
Our top budget to middrange option. Sailomyen offers mod touches for pennies on the dollar. Rated 9.1/10 on Booking.com. Click here for details.
Lao Poet Hotel
Our top mid-range/ boutique option. Lao Poet's lux touches and rooftop pool never disappoints. Rated 9.4/10 on Booking.com. Click here for details.
One Final Word of Advice
Laos is among the safest countries for travelers in Asia. With that said, stuff definitely happens (...tropical storms, road accidents, broken bones, food-borne and tropical illnesses...).
When Lori and I have travel setbacks, it's always a huge relief to have insurance coverage. We've had several positive experiences with World Nomads (see what's covered here) and would certainly recommend them to others .
As an Amazon Associate we earn from qualifying purchases. We're also members of other affiliate programs. Learn more in our privacy policy.