Traveling to the tropics? Worried about getting malaria? Wondering what the cost of Malarone, Larium, and other antimalarials is (and how they compare)?
Then, you've come to the right place!
In this quick guide, we'll cover the various anti-malarial options available to travelers planning to visit malaria endemic destinations, plus cost-saving strategies we've learned and used over the years for saving big on anti-malarial meds.
Malaria & Travel Quick Guide — Malarone & Money Saving Tips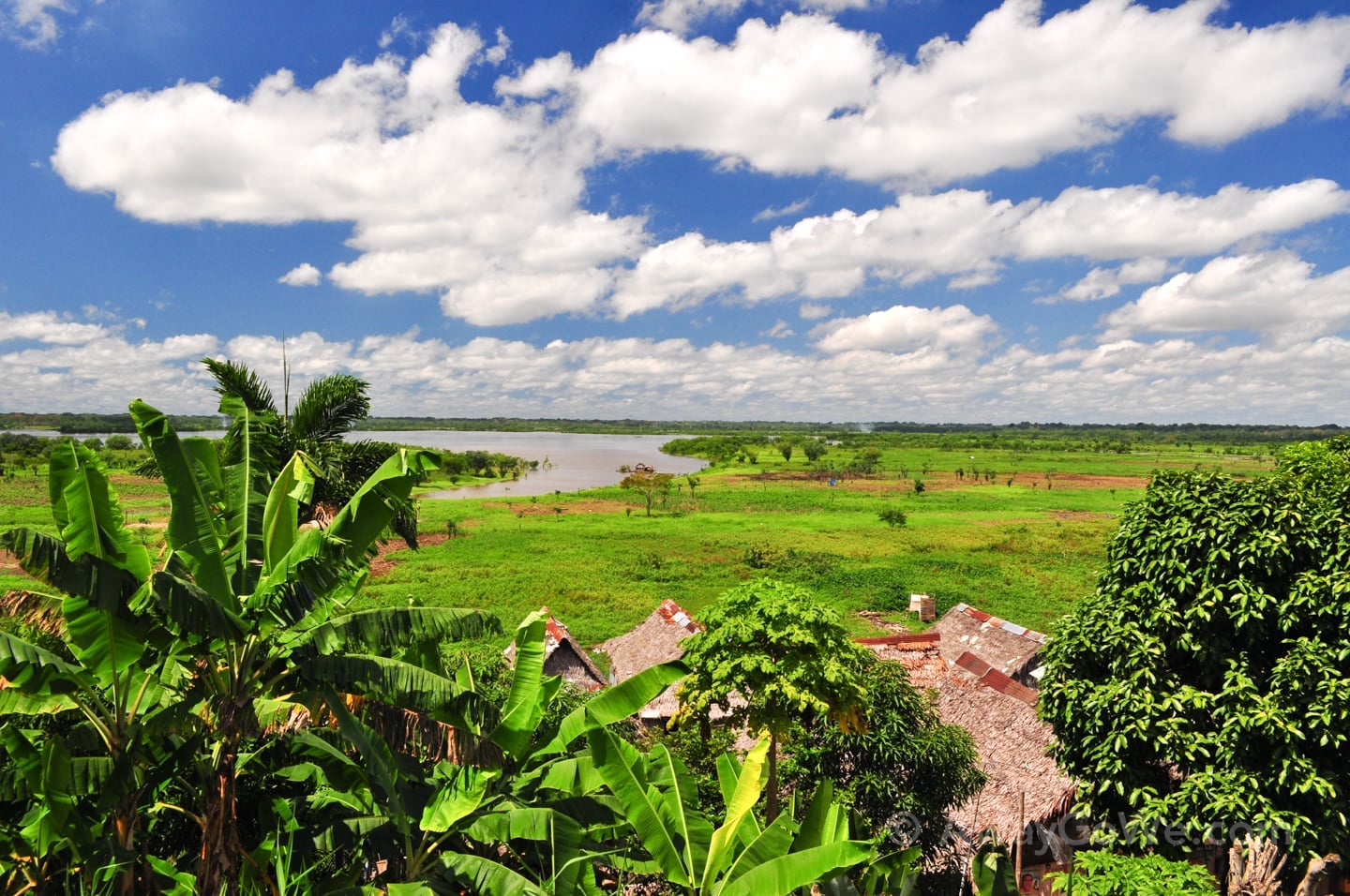 What is Malaria?
Malaria is a mosquito-borne tropical disease that can be life-threatening, though a relatively small percentage of those infected die from the disease.
For example, of the 219 million cases reported in 2017, there were 435,000 deaths (about 2/10 of one percent). While still a very large number, it is low when compared to an estimated 3 million deaths from pneumonia each year.
For adult travelers in good health (who are not pregnant), the presence of malaria in a particular travel destination should not be the reason in itself to avoid the area. Most travelers visiting malaria-endemic areas for a short time run a low risk of contracting the disease.
With that said, the presence of malaria should not be taken lightly. Recovery can take weeks and suffering through the illness can feel like hell on earth.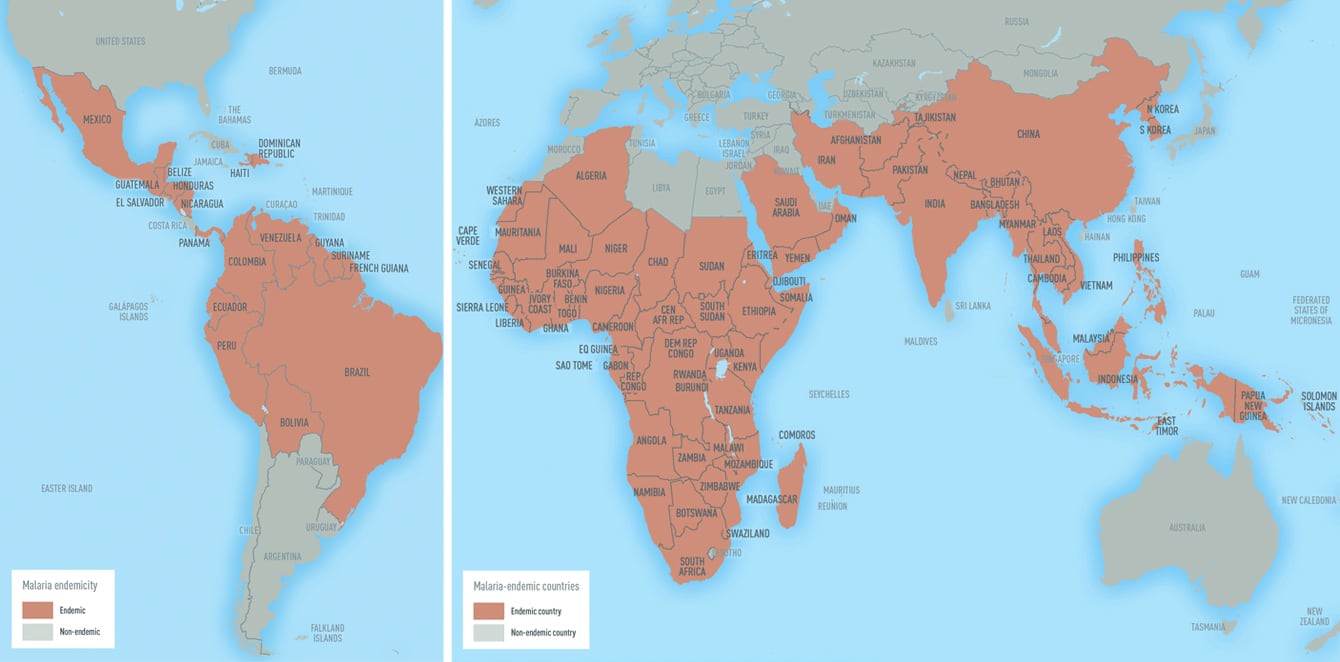 Where Can I Contract Malaria?
Malaria is mostly present in lower altitude tropical regions across the globe, with 87 countries reporting cases of malaria in 2017.
Yet, it is important to note that the risk of contracting malaria can vary dramatically from season to season and across a very short distance.
It's easy for a health care professional who is not an expert in tropical medicine to look at your Africa travel destination, and prescribe you antimalarials as a precautionary measure. Doing so may seem prudent at first, but all antimalarials come with costs and potential side effects, and for many tropical (even many Sub-Saharan Africa) destinations, the use of antimalarial drugs in completely unnecessary.
The best tropical travel medicine professionals will ask you specific questions regarding each city you are traveling to, how you are getting from point to point (air, public bus, etc.), and what types of activities you plan to do. They will also likely discuss your travel plans while consulting a map showing current malaria prevalence.
Understanding your travel plans is not only critical for deciding whether or not you should be using an antimalarial drug, but which drug you should be using for that particular region.
I'll use one of my own travel experiences in Southern Africa as an example.
I was scheduled to travel to South Africa and Lesotho for ten days for an independent consulting assignment. Previously, I had visited the region while taking antimalarials as a Peace Corps Volunteer living in neighboring Mozambique.
While planning my consulting trip, I referred to the CDC map at the beginning of this section and determined I needed to visit a travel clinic for antimalarials before departing.
At my travel appointment, the health care professional interviewed me about the specifics of my trip and then pulled up a map very similar to this one: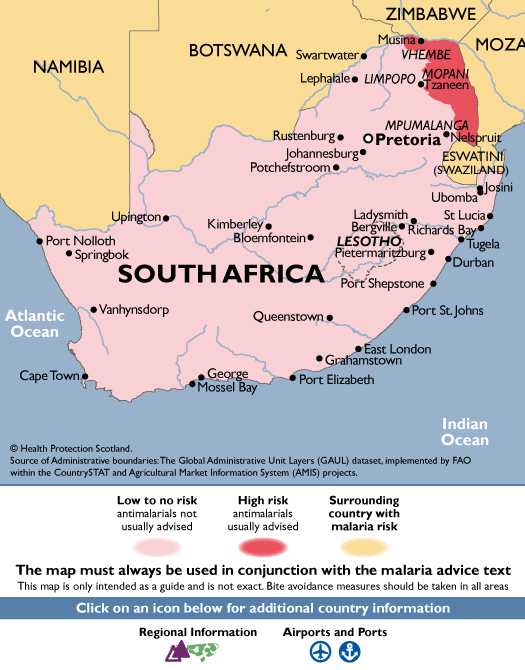 Based on my travel plans, overall health, and the information shown on the detailed malaria map, together we made the determination that an antimalarial drug regimen was not necessary for my specific travel circumstances.
If, on the other hand, I had decided to visit world-renowned Kruger National Park (located in the "high risk" area in red), it may have been a different story.
There are a few websites with similar mapping tools, but I prefer the one from the UK National Health Service, as it is one of the more user-friendly tools out there. Malaria Maps for all countries can be found at the NHS-UK FitForTravel website.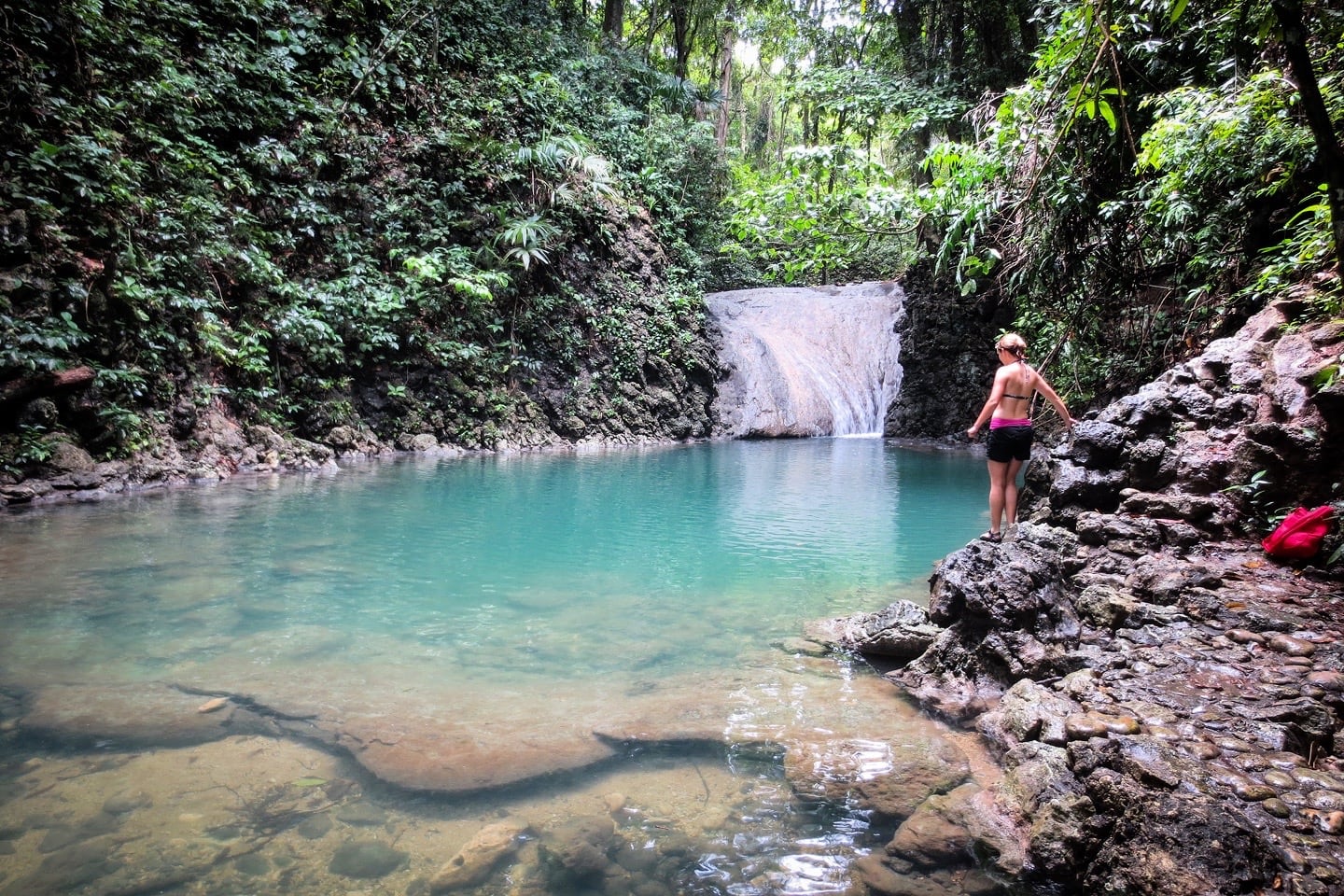 How Can I Protect Myself?
The most sure-fire way of not contracting malaria is, of course, to avoid malaria-endemic areas.
This may be sound advice for young children and pregnant women, but I generally don't dissuade travelers from visiting a high-risk area solely based on the presence of malaria, as taking simple precautions can virtually wipe out any legitimate chance of catching the disease.
While there is no effective vaccine as of 2019 (Mosquirix is so far the only approved vaccine, but has a relatively low efficacy), malaria is both preventable and curable.
There are proven antimalarial drugs on the market that, if taken properly, are extremely effective at preventing and treating malaria.
In a lot of cases, travelers can also avoid getting malaria by taking a few preventive measures. Malaria is spread via the bite of an infected mosquito, so any precautions taken against getting bitten by mosquitos will helps safeguard you against malaria, as well as the many other nasty mosquito-borne diseases such as dengue, Yellow Fever, and Zika.
How to Avoid Getting Bitten by Mosquitoes
Sleep under a mosquito net or inside a well-sealed/screened room, and be mindful of mosquitos entering and exiting the premises.
Use effective repellent on your skin and clothing. For skin protection, there are a lot of active ingredients out there, but DEET remains the most effective. Here's what we use. For clothes, treating outerwear with Permethryne is also a good bet. We recommend this stuff.
Wear long sleeves and pants in the presence of mosquitos. We've had good luck with ExOfficio's BugsAway travel clothing that comes factory-treated to repel insects. The prevailing wisdom is to cover up in the early evening and at night when malaria-infected mosquitoes prefer to feed. However, mosquitoes that carry dengue generally feed/bite during the day, so you'll want to keep that in mind if you're in a dengue-endemic area.
According to the UK NHS, there's no scientific evidence to suggest that homeopathic remedies and electronic devices do anything to protect against mosquito bites.
If you are extremely conscientious about taking the above measures, you could theoretically reduce your risk of contracting malaria to nill.
However, if you are prone to imperfection like the rest of humanity and you still really want to reduce your risk in a high-risk area (particularly where there's a risk of cerebral malaria), you will seriously want to consider an effective antimalarial drug.
What's the Best Antimalarial Drug?
So, what is the best antimalarial drug, then? Well, that's going to depend on the traveler's health and medical history and destination.
Chloroquine
Chloroquine used to be the go-to drug for preventing malaria. These days, however, there are more malaria-endemic countries that are chloroquine resistant than countries where it is effective. Still, Chloroquine remains an effective and inexpensive antimalarial for some countries.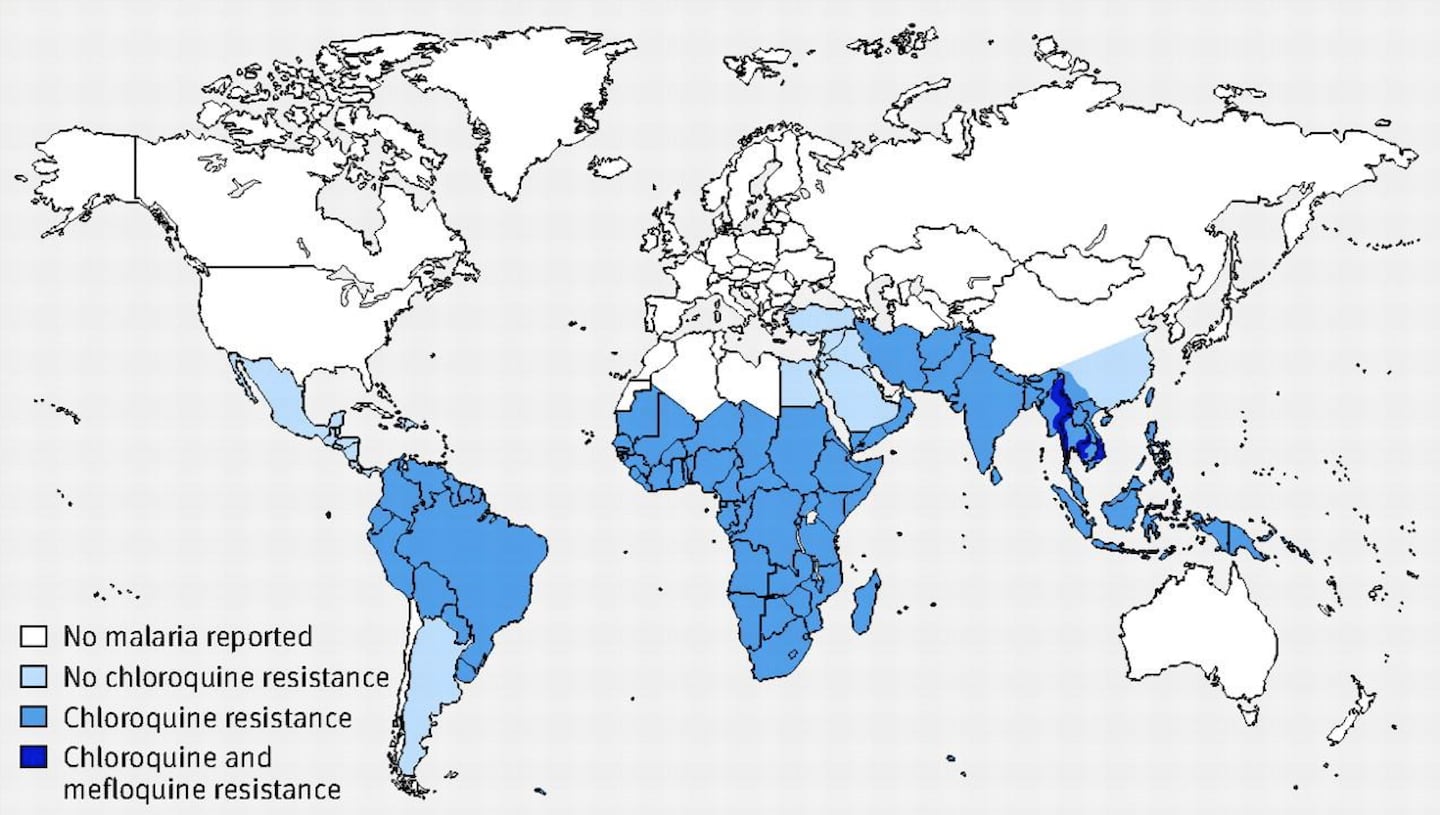 Larium (mefloquine) & Doxycycline
For malaria areas where there is Chloroquine resistance, mefloquine (Larium) and Doxycycline are two popular options, largely owing to their low price compared to Malarone (below). Both drugs, however, come with significant downsides that must be weighed carefully.
Mefloquine and Doxycycline are suppressive prophylactics, meaning they are only able to target the malaria parasite once they've left the liver stage and entered the bloodstream, which can have impacts on vital organs, the efficacy of the drug, and length of time you must be on the drug before and after travel.
Both antimalarials also have an increased number of serious side effects over Malarone, and are generally not tolerated as well as Malarone by travelers.
Larium is well known to have all sorts of neuropsychiatric and other side effects including [very] vivid dreams, hallucinations, paranoia, sleeplessness, and irritability, and others (some of which I experienced to varying degrees while taking Larium for two years as a Peace Corps volunteer in Mozambique).
Doxycycline, on the other hand, can greatly increase skin sensitivity to sun. As most malaria zones are found in the tropics where the sun's intensity is greatest, coupled with the fact that Doxy is also an antibiotic, Doxy is rarely the drug of choice for malaria prevention.
Malarone (atovaquone/proguanil)
Currently, the anti-malarial drug of choice appears to be atovaquone/proguanil (trade name: Malarone).
Malarone is an extremely effective causal malaria prophylactic, meaning it is able to target the malaria parasite at the initial liver stage before it reaches the bloodstream.
The drug is also well tolerated with few serious side effects. What's not to love?
Why then don't most travelers choose Malarone?
Malarone is the antimalarial drug of choice for many travelers. It's very effective and generally tolerated well. So why don't most travelers choose Malarone when traveling to Chloroquine-resistant malaria zones?
While there are some groups of travelers for which Malarone is not recommended, the main disadvantage of the drug comes down to cost.
Malarone is by far the most costly of the current antimalarial options AND must be taken every day.
Yet, for many travelers (like myself), the benefits of Malarone greatly outweigh the costs, particularly for shorter trips.
While Malarone's main competitor, Larium (mefloquine) can be had for much cheaper (and only needs to be taken once a week), mefloquine is not a drug to be taken lightly, as I've detailed above.
Lori and I have exclusively chosen Malarone (or nothing at all in some cases) for our travels in high-risk areas for many years and neither of us has experienced any noticeable side effects from the medication.
Obviously, your mileage may vary and you most certainly need to discuss your situation and personal medical history with a licensed medical professional before choosing a course of antimalarials, but Malarone has worked for us beautifully with zero issues so far.
But, oh, that pesky price tag…
What is the Cost of Malarone and Larium (mefloquine)?
The good news is that Malarone is very effective and well tolerated by a lot of travelers. The bad news is that the cost of Malarone can make you ill in itself.
Before my last trip to Sub-Saharan Africa, a 250 mg pill of mefloquine (Larium) was running about US$5. Taken on a weekly basis (with the requisite bookend doses), that totaled about US$75 for three months' overland travel through Mozambique, Tanzania, Kenya, and Uganda.
Malarone, on the other hand, was retailing between US$6-$11 per pill, depending on whether you went generic or not. I generally go generic, so, taken every day with an additional 7 days tacked on at the end, that comes to US$546! Mind you, my wife and I were traveling together, so we stood to pay over $1,000 on just antimalarials.
No freakin' way!
Thankfully, we found a way to significantly reduce the cost of Malarone for our trip.
How Can I Get Malarone, Larium, etc. for Cheap?
If you're based in the U.S., there's really no way around the prescription and consult fee, which adds to the cost of antimalarials.
I will say here that, if you live in the Washington, DC metro area, I've been very pleased with Traveler's Medical Service of Washington. I've used their services a few times now and will say that they are professional, reasonably priced, and won't try and up-sell you on anything you don't need.
They also consult the regional malaria maps within various malaria-affected countries and base their decisions on which areas you're actually planning on traveling to (rather than simply consulting a list of countries that may have malaria present in only one or two areas, such as South Africa, and basing their decision solely off of that).
In addition to malaria prophylaxis being very expensive, the potential side effects can often outweigh the risk of contracting malaria in certain areas, especially if you're on certain types of other medications. So it definitely pays to discuss all of this with someone who knows their stuff.
If you don't live in the DC metro area, the International Society of Travel Medicine has an excellent tool for finding a clinician that specializes in travel medicine near you.
But that still leaves $600 to $1100 per person for 100 days in a malaria-endemic region in Sub-Saharan Africa!
After scouring the interwebs and talking with a number of individuals in a desperate attempt to reduce the crazy cost of Malarone, I was stumped…until I stumbled upon prescription discount cards.
We've used these sorts of discount cards in the past for antibiotics and such, but never for travel medicine. Nevertheless, I gave it a try and was quite pleased with just how much of a discount these websites ended up saving us.
WebMDRx offers a good comparison tool for finding the best discount at a pharmacy near you. However, I've had the best luck with GoodRx (by the way, we are in NO way affiliated with WebMDRx or GoodRx, and don't get any sort of commission from them, just so you know).
Using the site-generated coupon from GoodRx, we were able to get our total cost of Malarone down to US$276.56 per person for 109 days worth of pills! That's $2.77 per pill (the generic variety). WOOHOO!
I admit, still not dirt cheap, but a significant cost savings on pricey Malarone, nonetheless.
How it Works
I simply entered atovaquone/proguanil (the generic drug name for Malarone) into the "Drug Name" field and my location "Washington, DC" at the time.
I adjusted the number of pills to 109 (100+2+7, as discussed above) and GoodRx.com listed the total price for the course of pills at CVS, Walgreens, Rite-Aid, Wal-Mart, etc.
CVS happened to be the cheapest in my area, so I selected that, printed out two coupons (one for me and one for Lori), took our prescriptions from Traveler's Medical Service along with the GoodRx.com coupon down to the nearest CVS and picked up our filled prescription the next day.
Easy, peasy.
Here's what our coupon looked like (minus the word "SAMPLE" of course):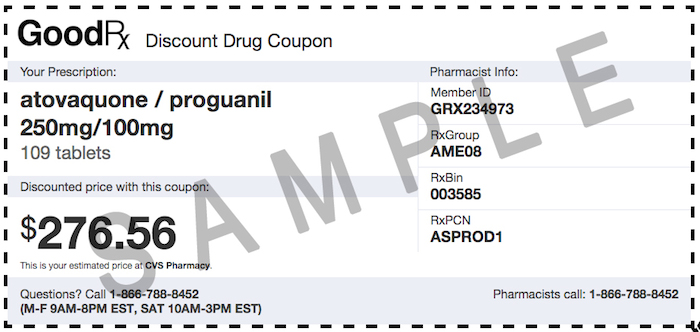 Reduce Your Costs Even More with Travel Insurance
Most travel insurance policies won't cover or reduce your cost of Malarone or other antimalarials.
However, many will cover much of the costs of:
Treatment (in the rare but very possible chance you do contract malaria)
Missed connections due to hospitalization
Medical evacuation / repatriation from a country with limited medical facilities.
The best travel insurance companies have 24/7 worldwide emergency assistance to help you find the best health care facilities at your travel destination and navigate the local health care system.
Malaria disproportionately affects regions within countries with the fewest health care resources and poorest infrastructure, and costs can increase rapidly if you find yourself with cerebral malaria and in need of an airlift to a medical facility hundreds (or even thousands) of kilometers away.
For independent budget travelers, our top pick (as it has been for years) is World Nomads, as they offer the most bang for the buck for international travel.
Just a heads up with World Nomads — if you plan on being overseas for longer than six months, check out SafetyWing.
Explore More of Our Travels to "High-Risk" Malaria Destinations
"High Risk" destinations for our purposes here are regions where antimalarials are usually advised for travelers per NHS-UK guidelines.
Africa
Mozambique
Kenya
Rwanda
Tanzania
Uganda
Asia
Laos (Southern Region)

4,000 Islands (Si Phan Don): Don Det, Don Khon
South America
Important to Note
I am not a health care professional.
It's absolutely critical that you consult a health care professional with expertise in tropical travel medicine before starting a course of antimalarials, particularly if you've never done so in the past (if you live in the U.S., you'll need to anyway to obtain a prescription).
I'm speaking from my own experience and research from numerous trips to malaria-endemic regions, and many months of taking different antimalarials — as a Peace Corps volunteer, aid worker, and independent traveler.
The aim of this quick guide is not to serve as Gospel on the subject, but to outline the basics for fellow travelers and get them pointed in the right direction. Happy travels!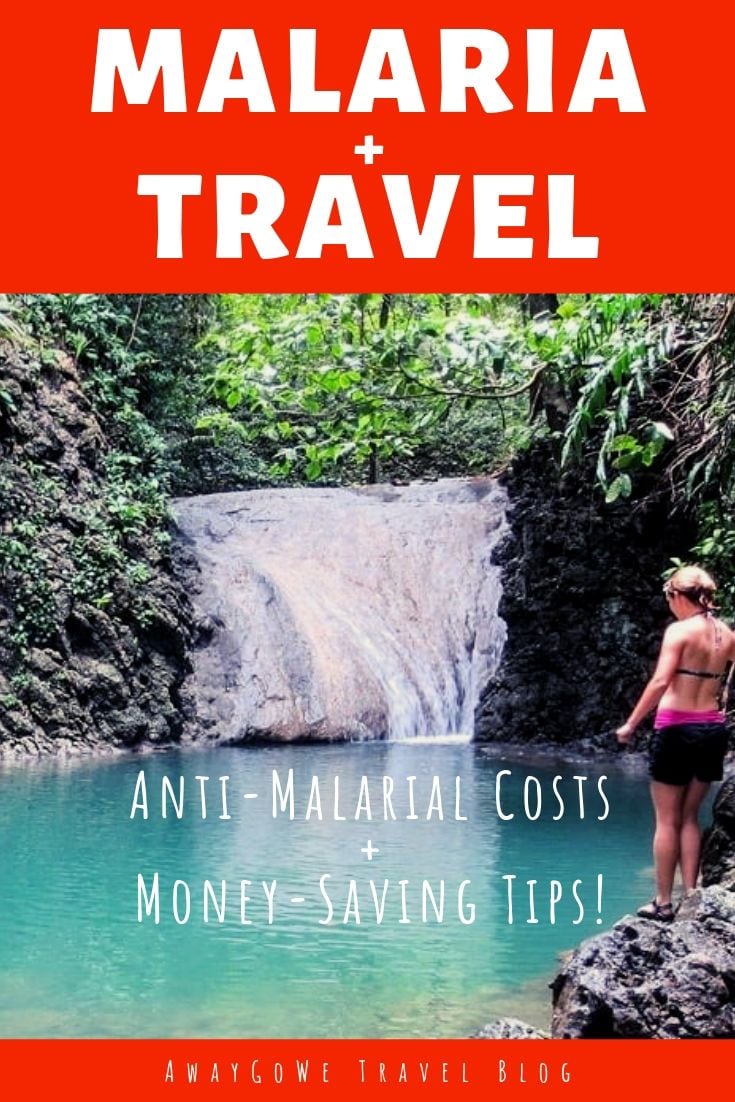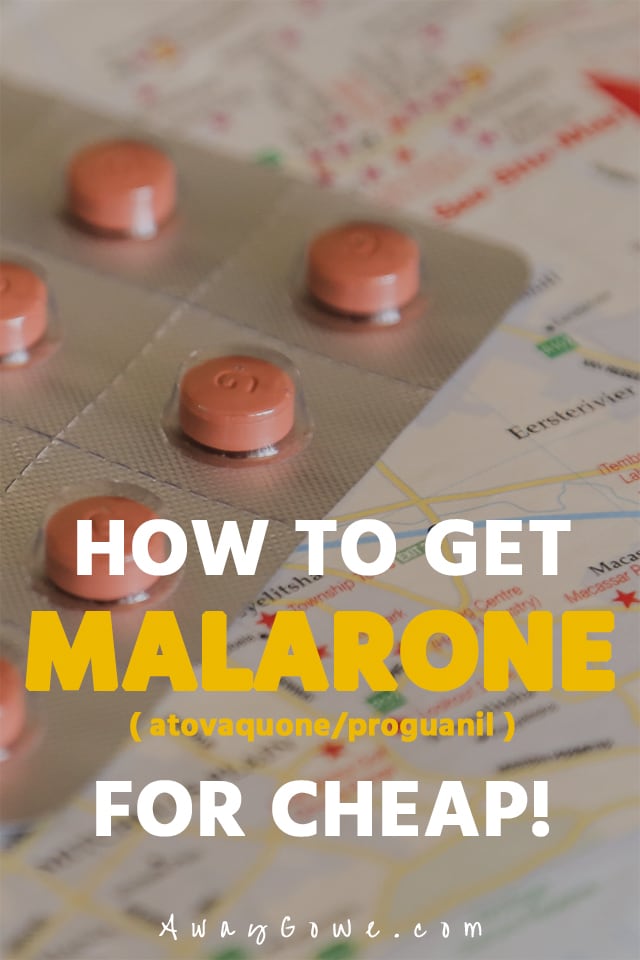 As an Amazon Associate we earn from qualifying purchases. We're also members of other affiliate programs. Learn more in our privacy policy.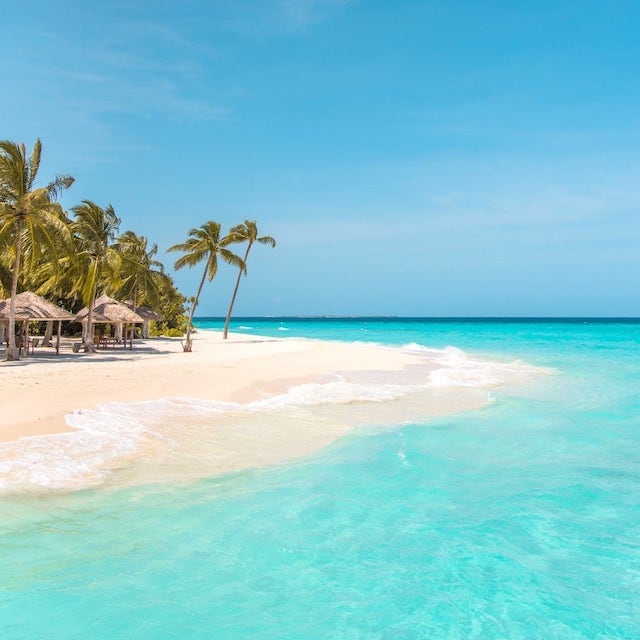 Subscribe to AwayGoWe!
Get our latest articles in your inbox, plus subscriber-only travel tips, special promotions, and more!