Malealea, Lesotho. Perhaps one of my favorite places on Earth now.
Along with my awesome research partner, Dow, I stayed at a fantastic little lodge (Malealea Lodge) surrounded by rolling prairie and majestic peaks. Our stay capped off a whirlwind 10 days around South Africa, Swaziland and Lesotho, collecting data in support of a new Pact initiative focused on livelihoods.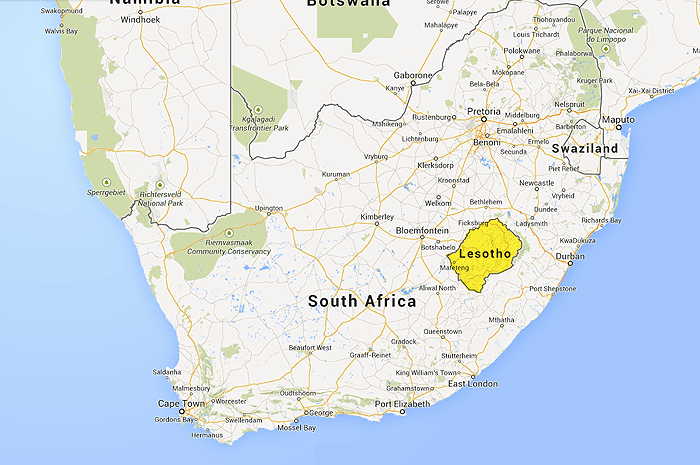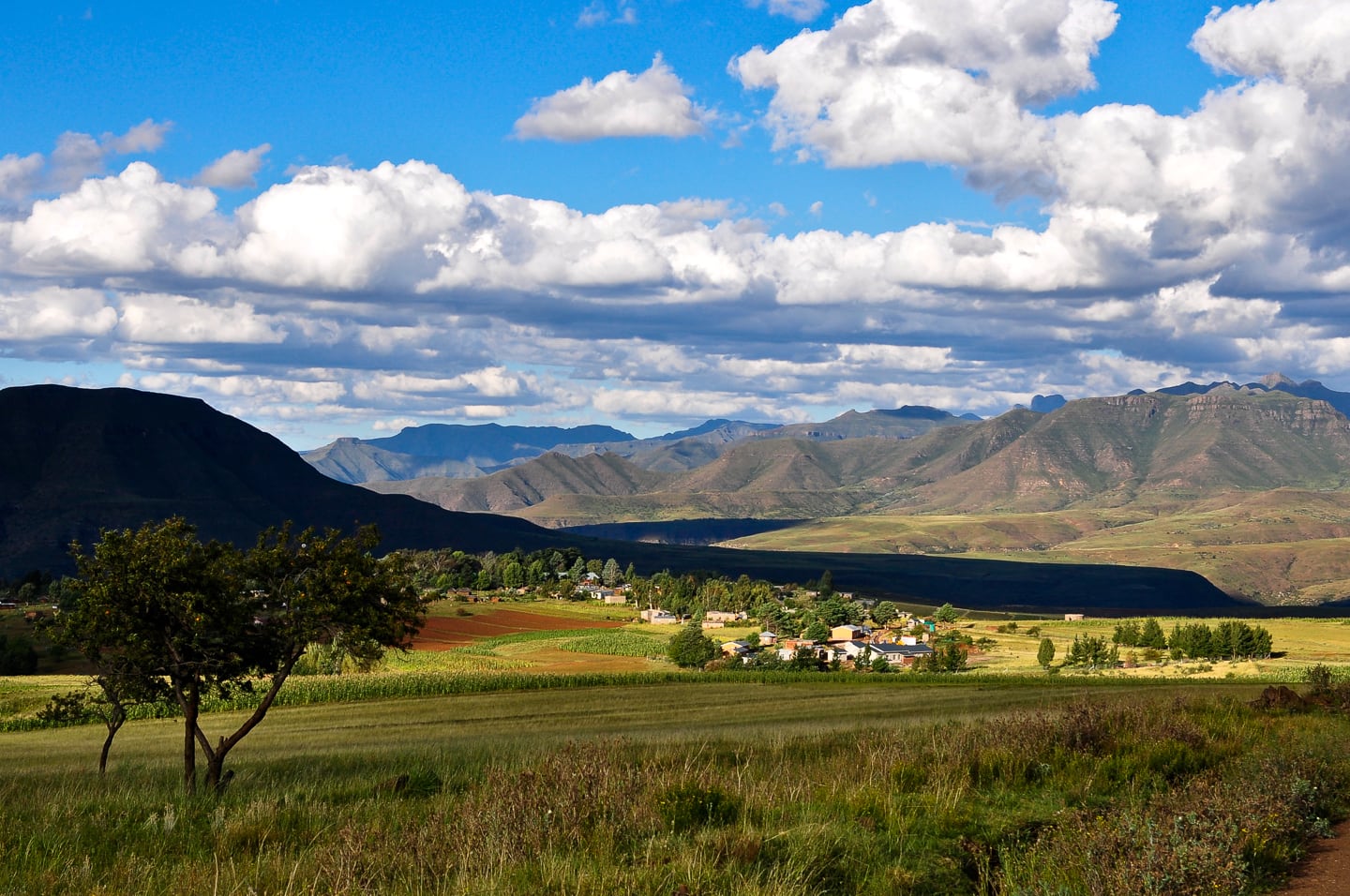 Malealea Lodge
Malealea Lodge's own website puts the place into words better than I can:
"Lesotho is a world without fences. Breathtaking scenery abounds and every season has unique attractions. Malealea is situated in a remote part of Western Lesotho that is breathtaking in its beauty. This is a chance to experience traditional Basotho life."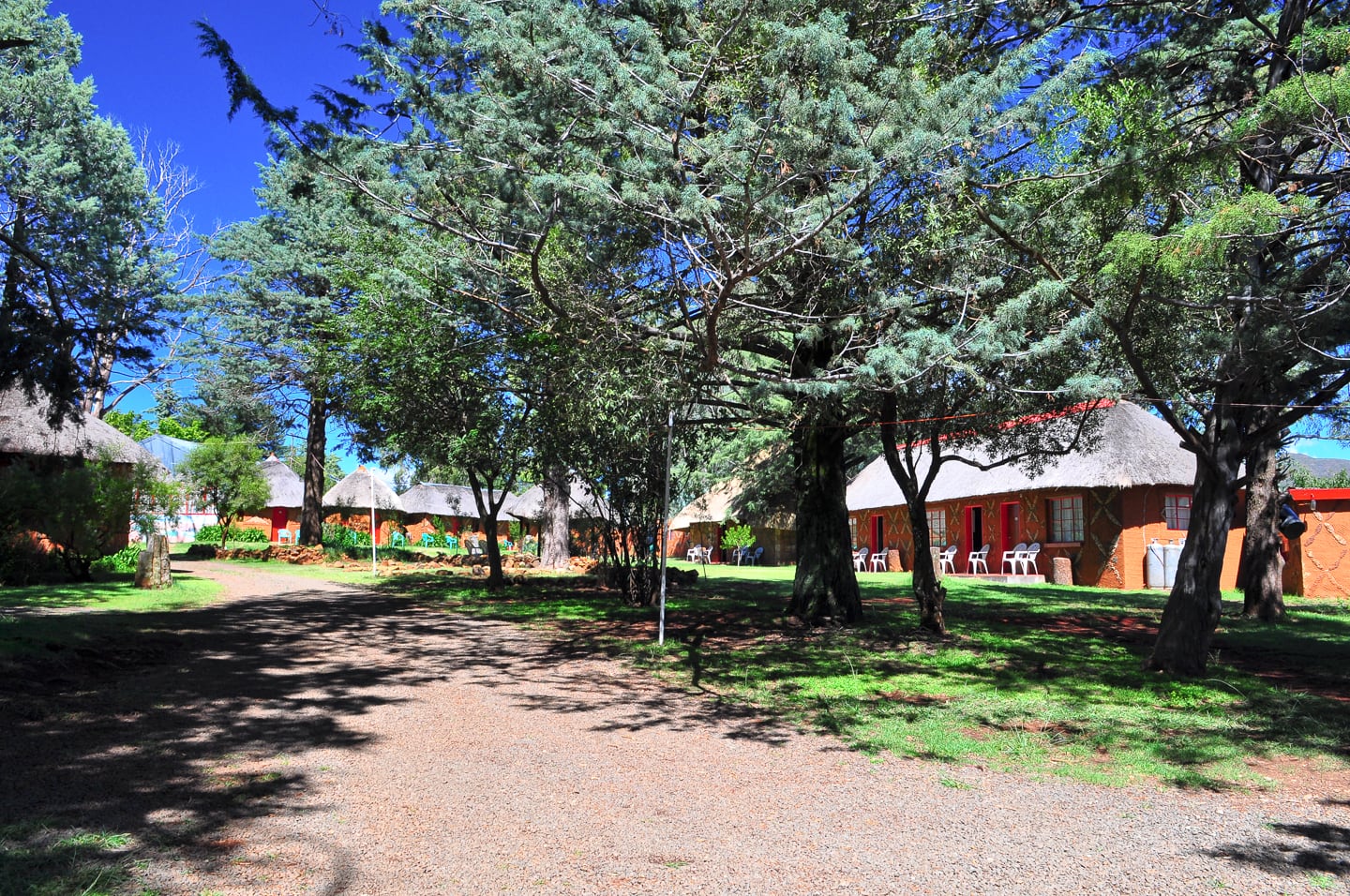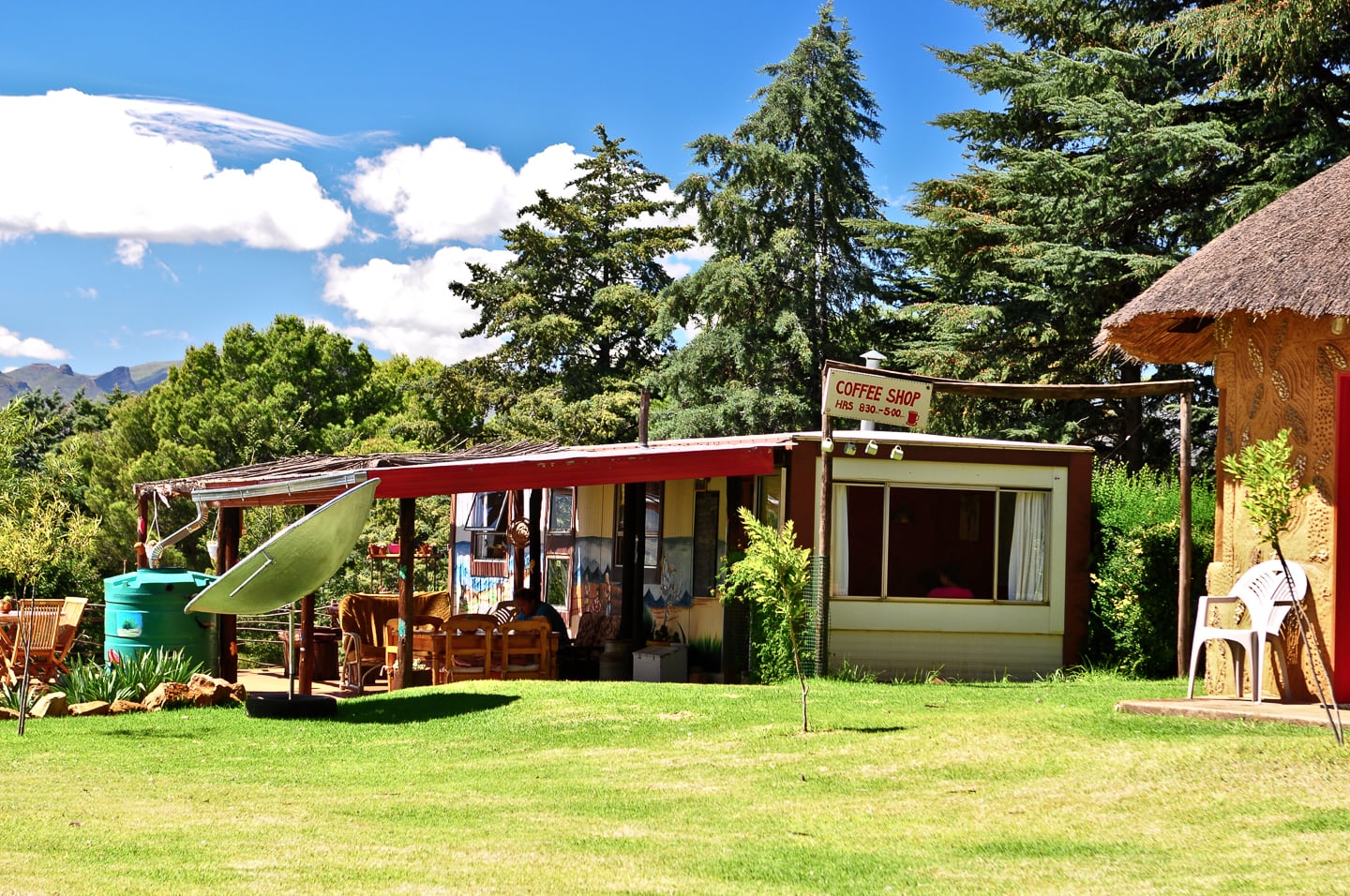 There is an on-sight coffee shop, from where you can sip delicious cafe and take in the breathtaking surroundings.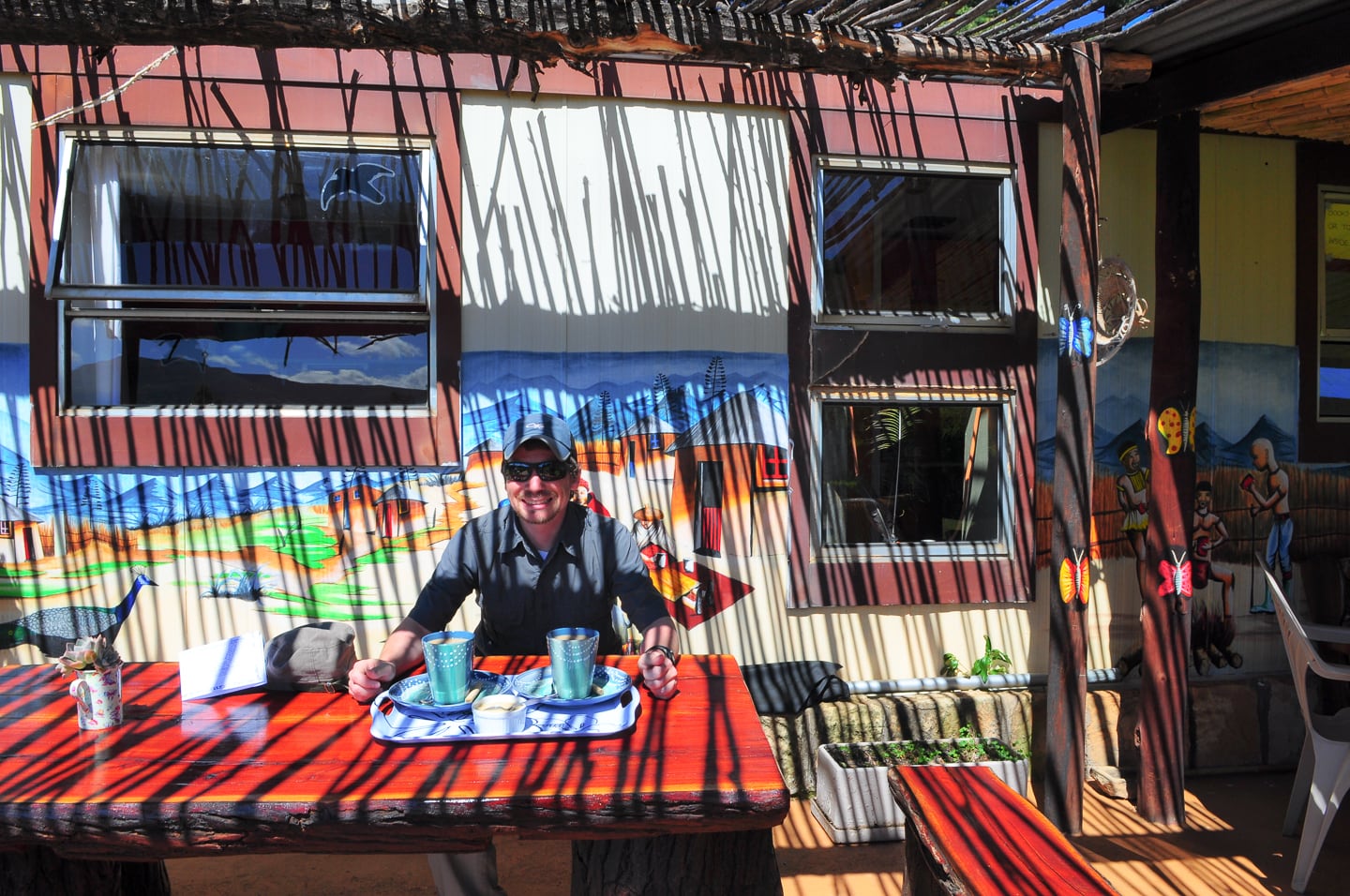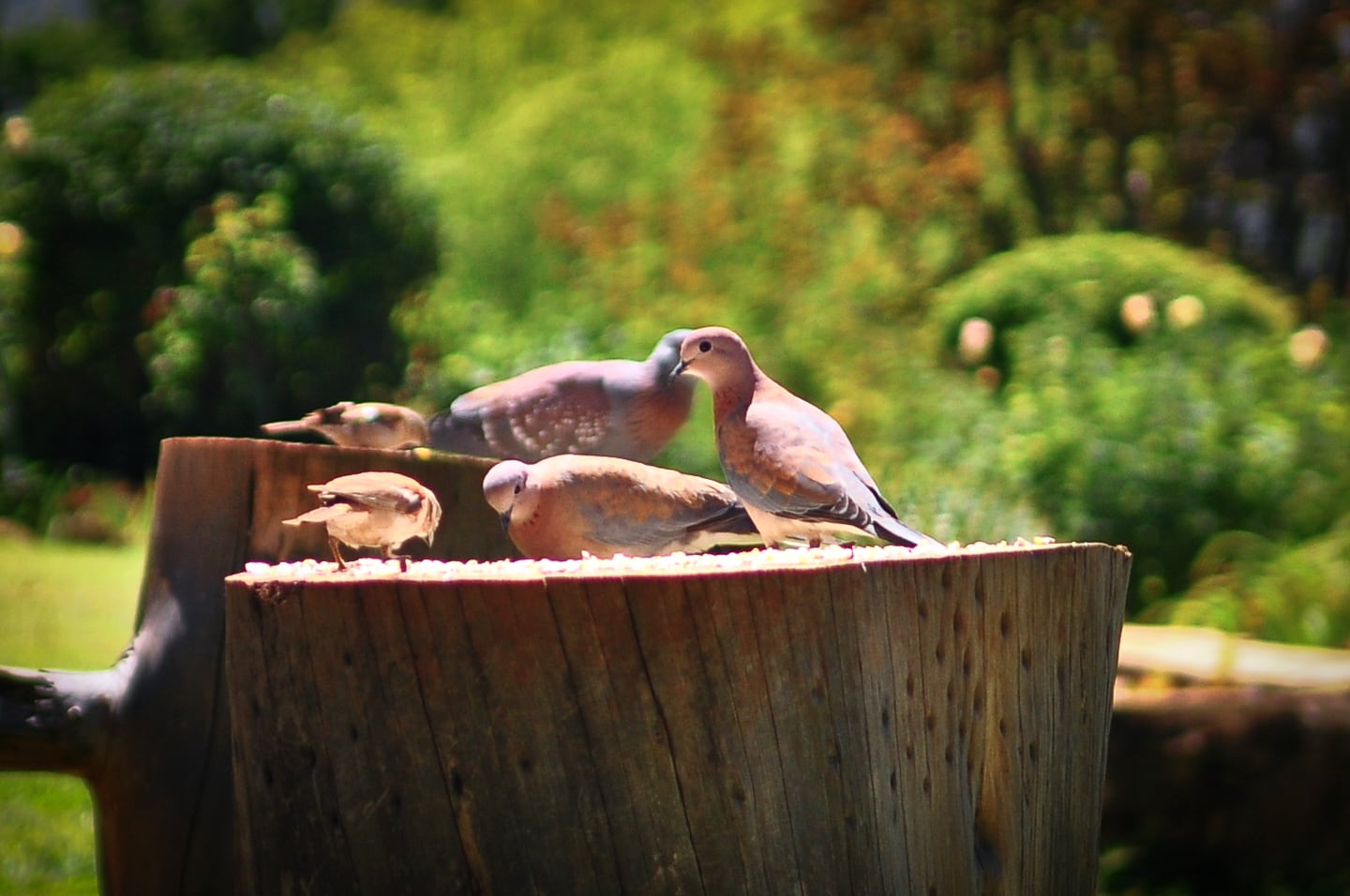 The lodge grounds are full of wildlife, including numerous species of birds and insects.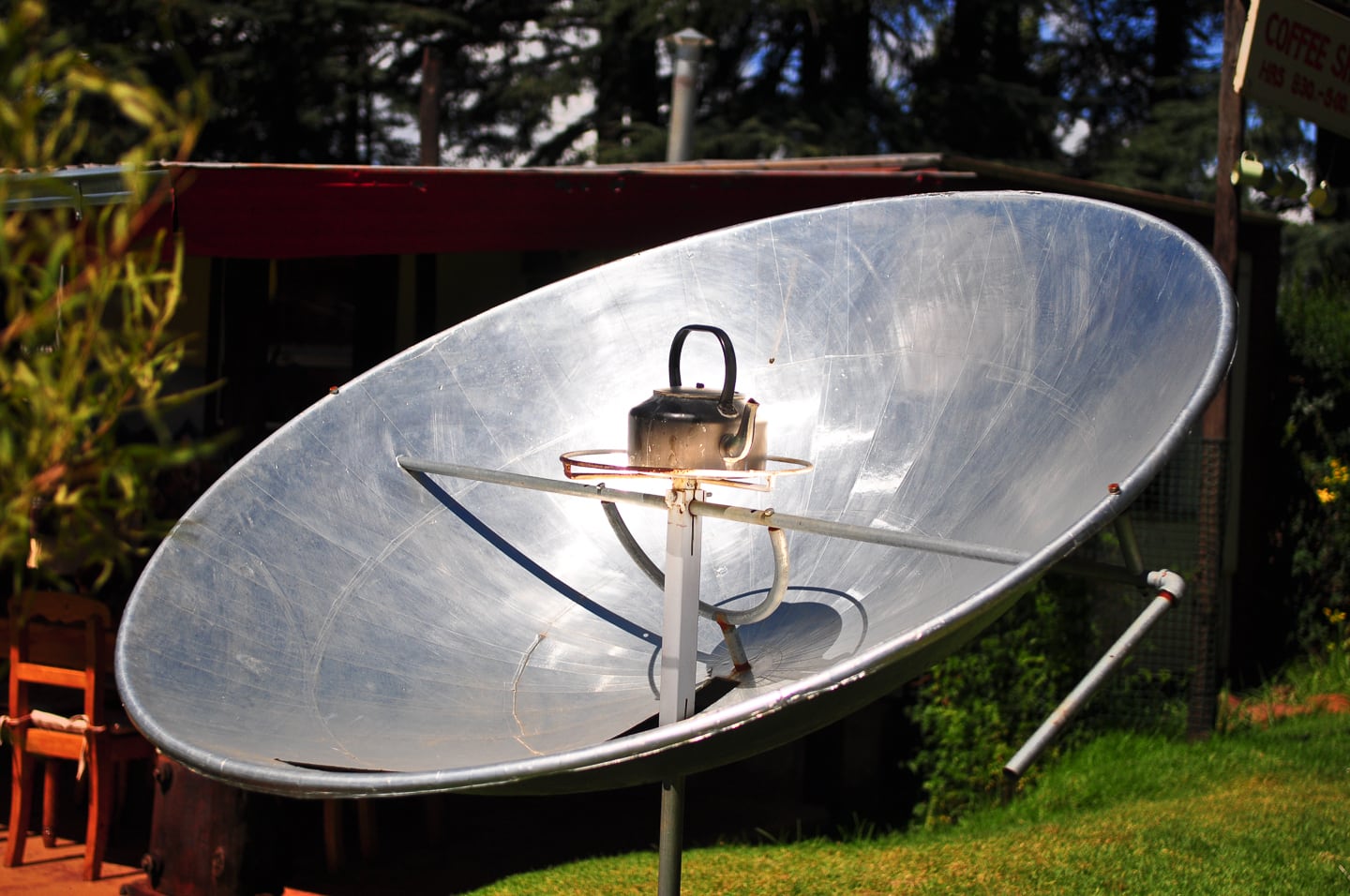 A parabolic solar cooker, heating a kettle of water for coffee. Pretty simple and amazing stuff. These are becoming more and more common throughout Africa as an inexpensive and sustainable alternative to cooking with wood and coal.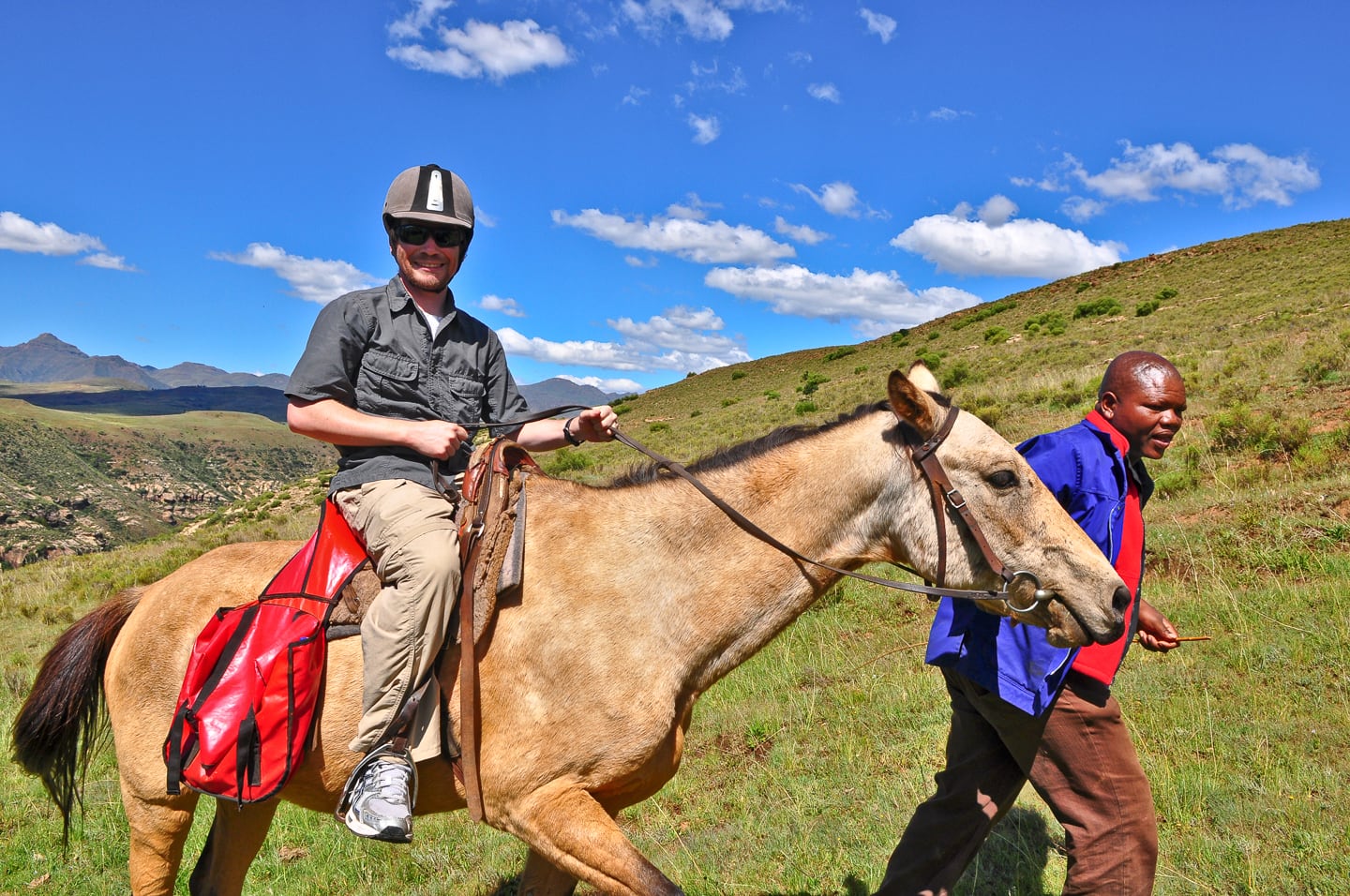 Pony Trekking
Malealea Lodge is known for two things: its majestic surroundings and pony rides!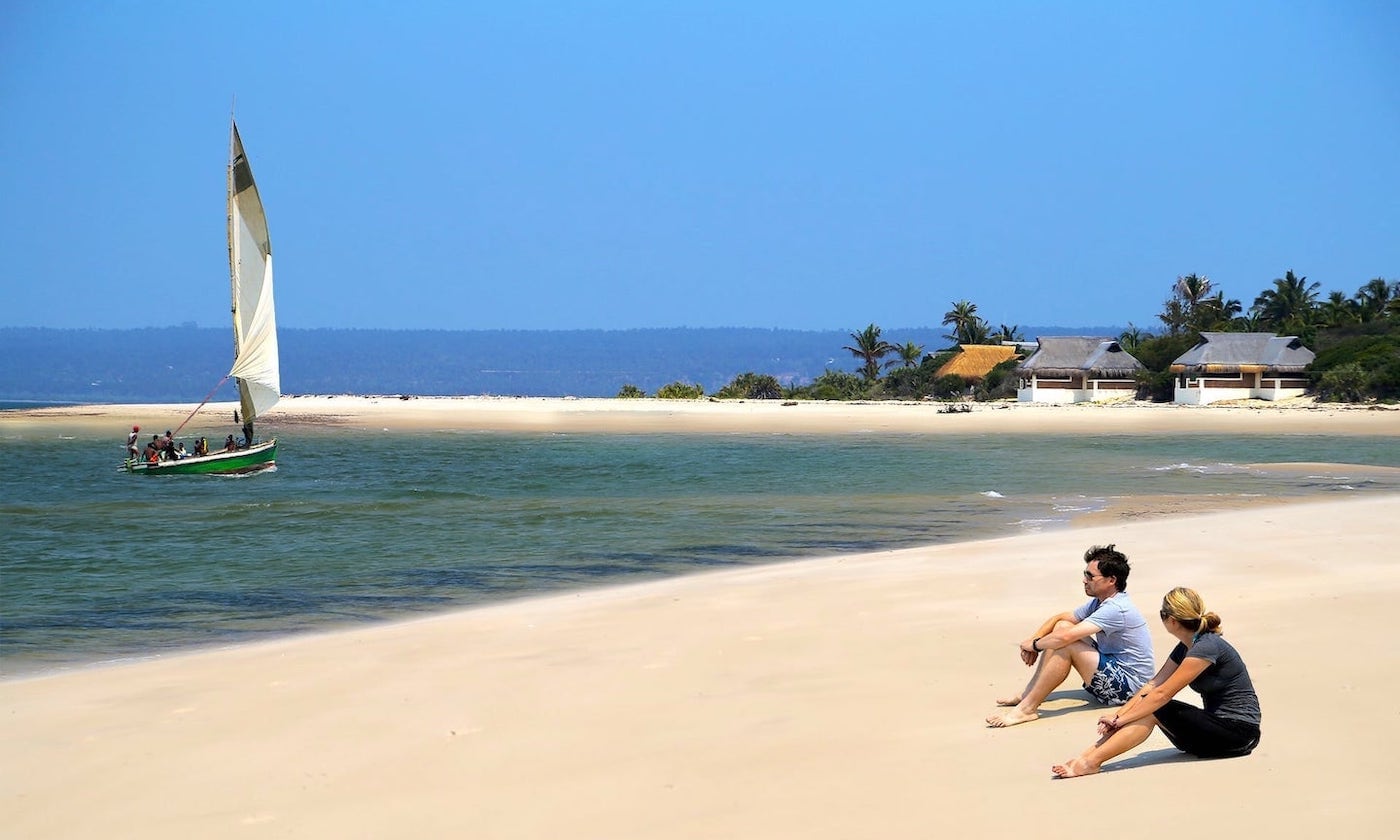 Get Informed. Get Inspired. Get Going.
Get our best travel tips and latest updates in your inbox. And get going!
For more information on how we use your data, see our privacy policy. Unsubscribe at any time with one click.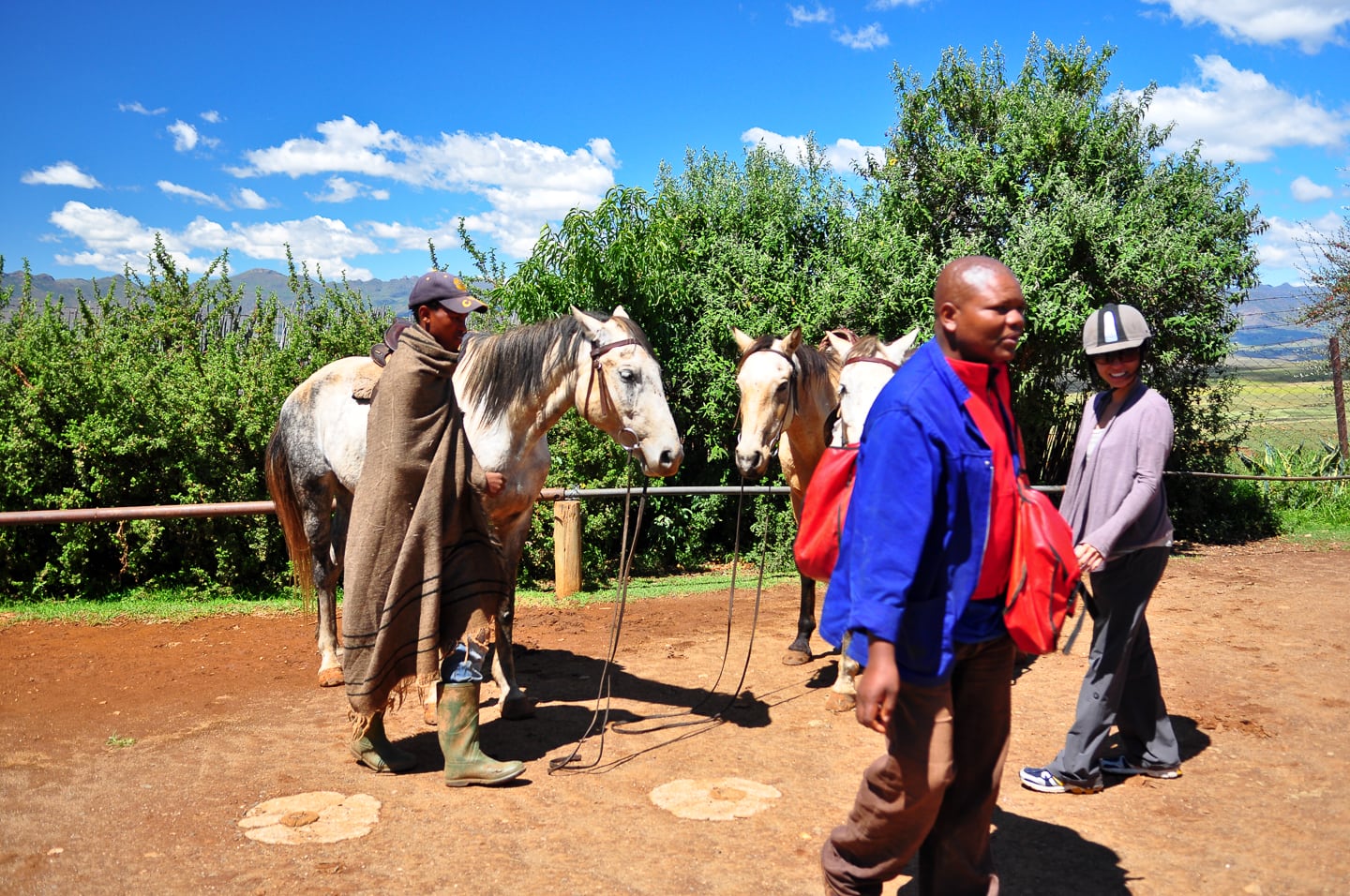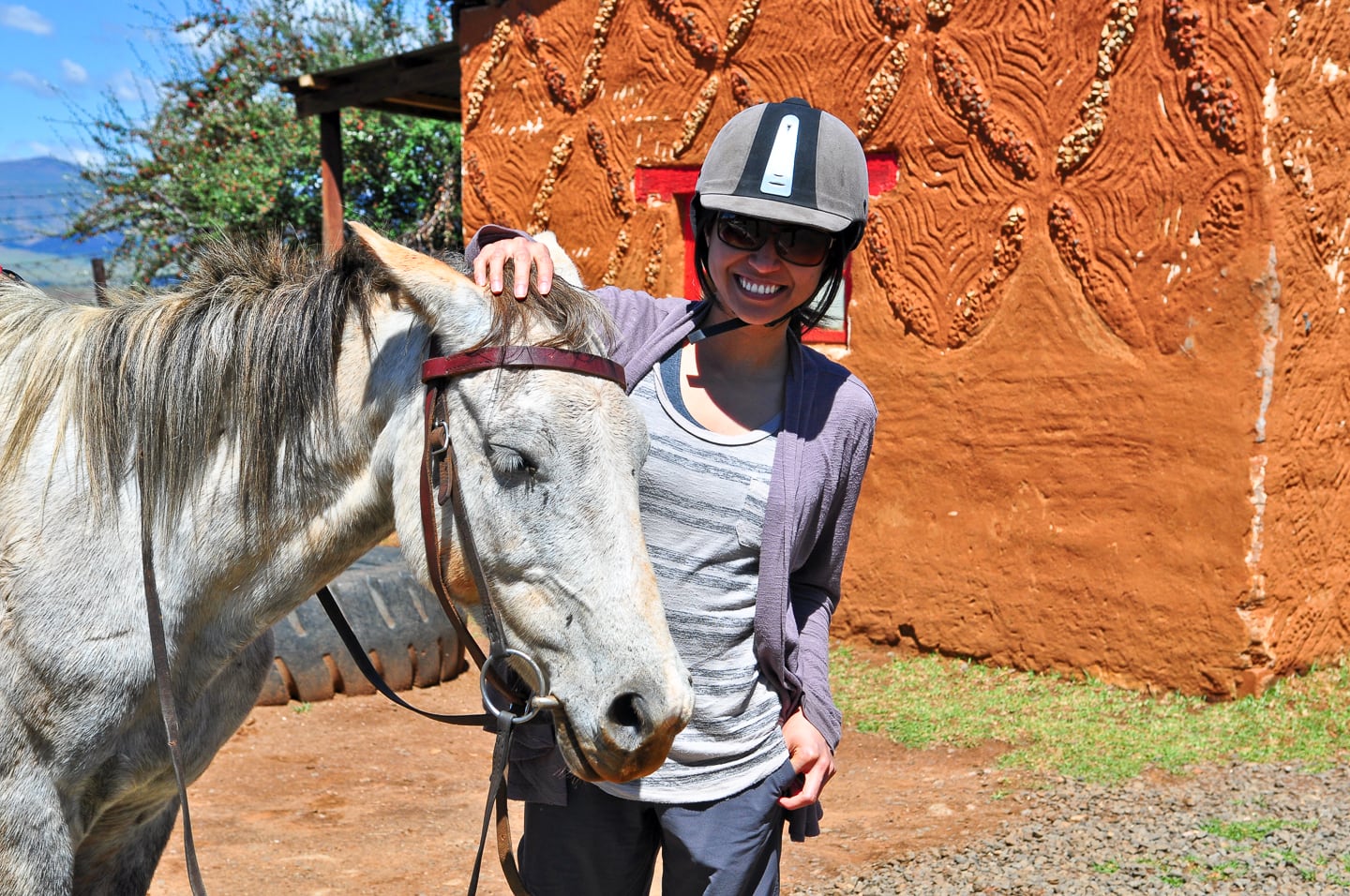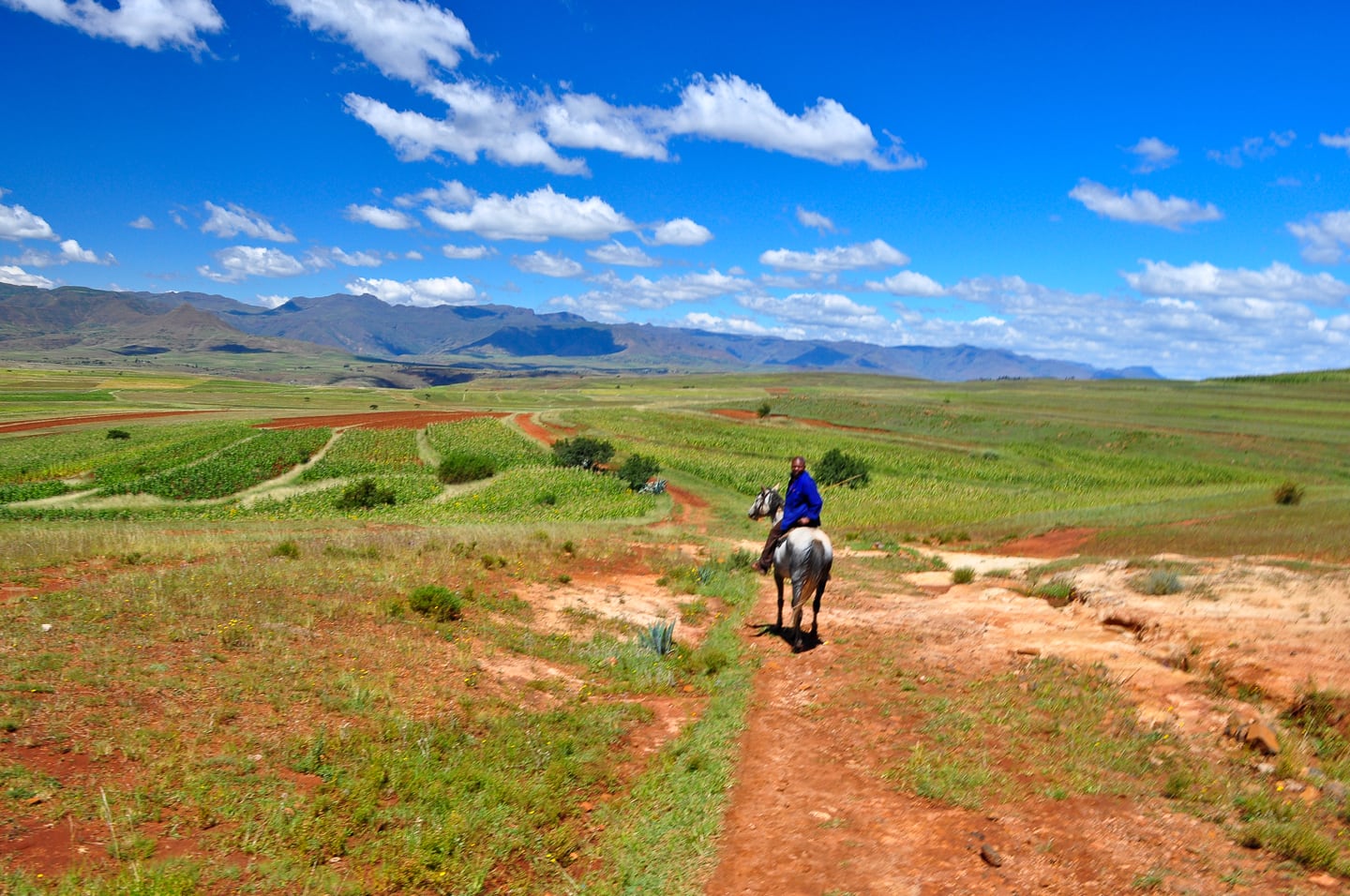 Dow and I spent the morning riding over the expansive Lesotho veld under blue African skies at 5500 ft. The air was cool and crisp with a light breeze.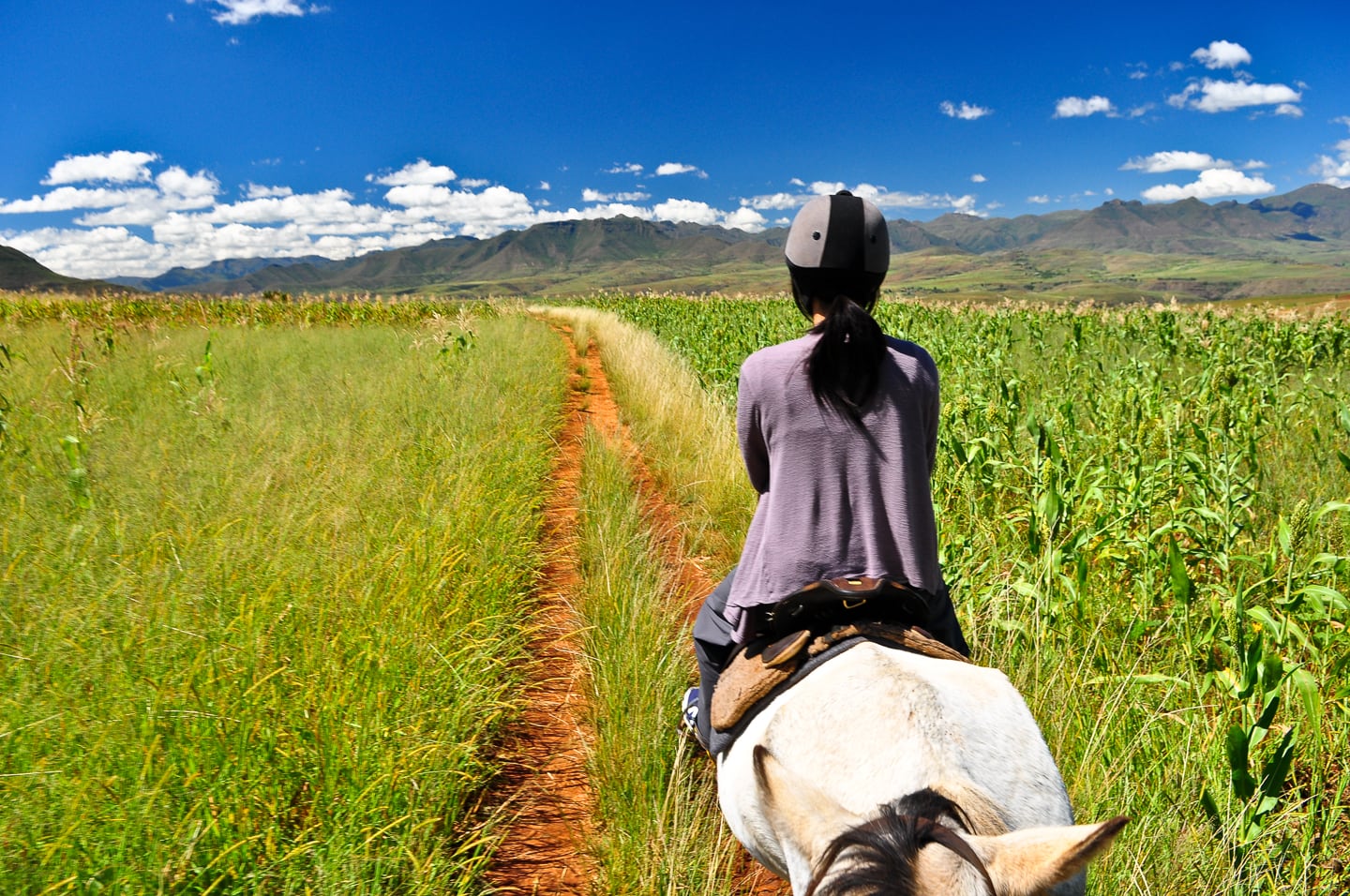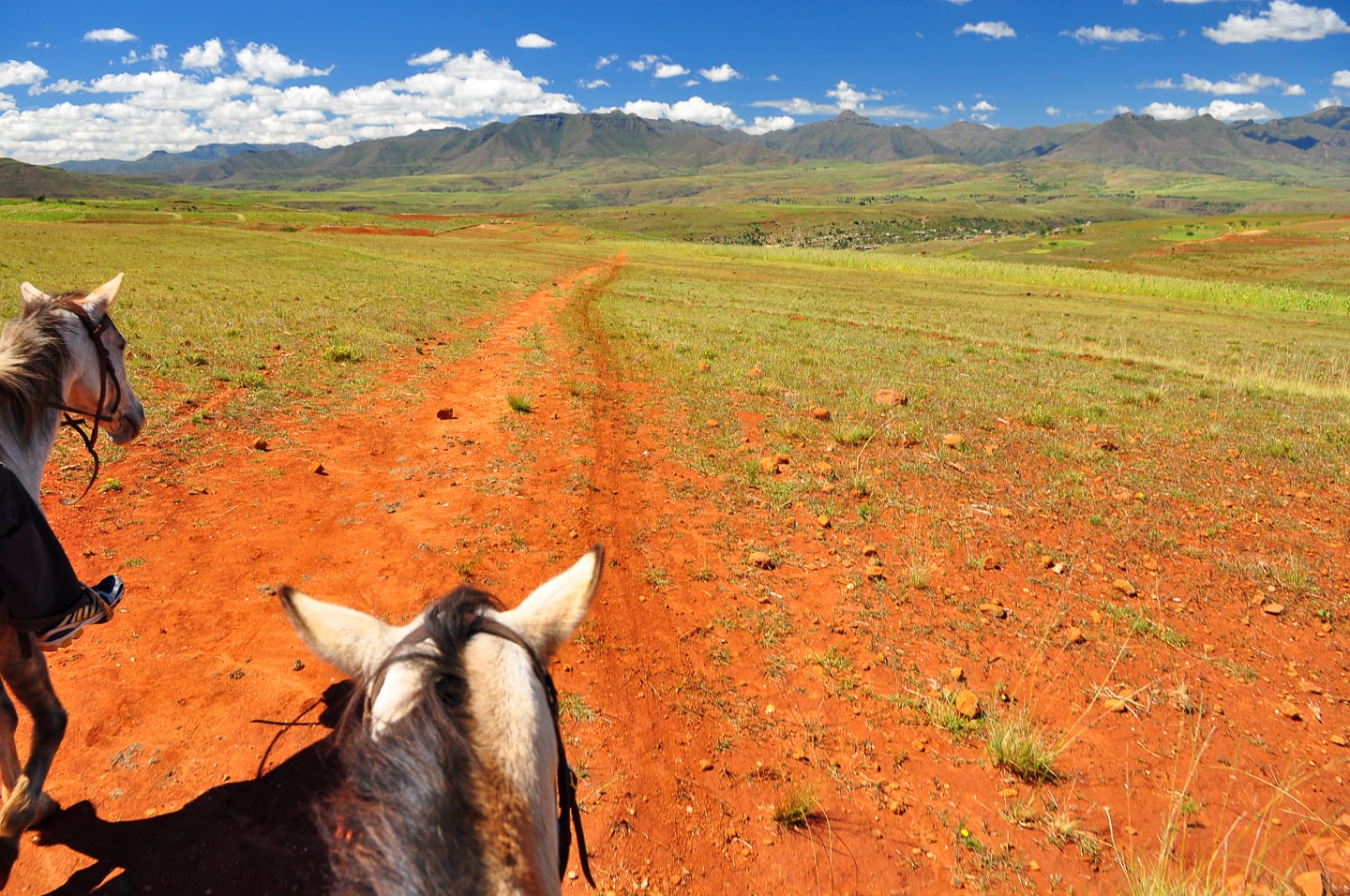 The entire operation is not run by Malealea Lodge, but the result of a partnership with a Pony Trekking Association comprised of local horse-owners in the area.
Basically, Malealea Lodge use their international popularity and name recognition to make bookings for the PTA, and the association takes it from there, organizing which horses and guides take the treks.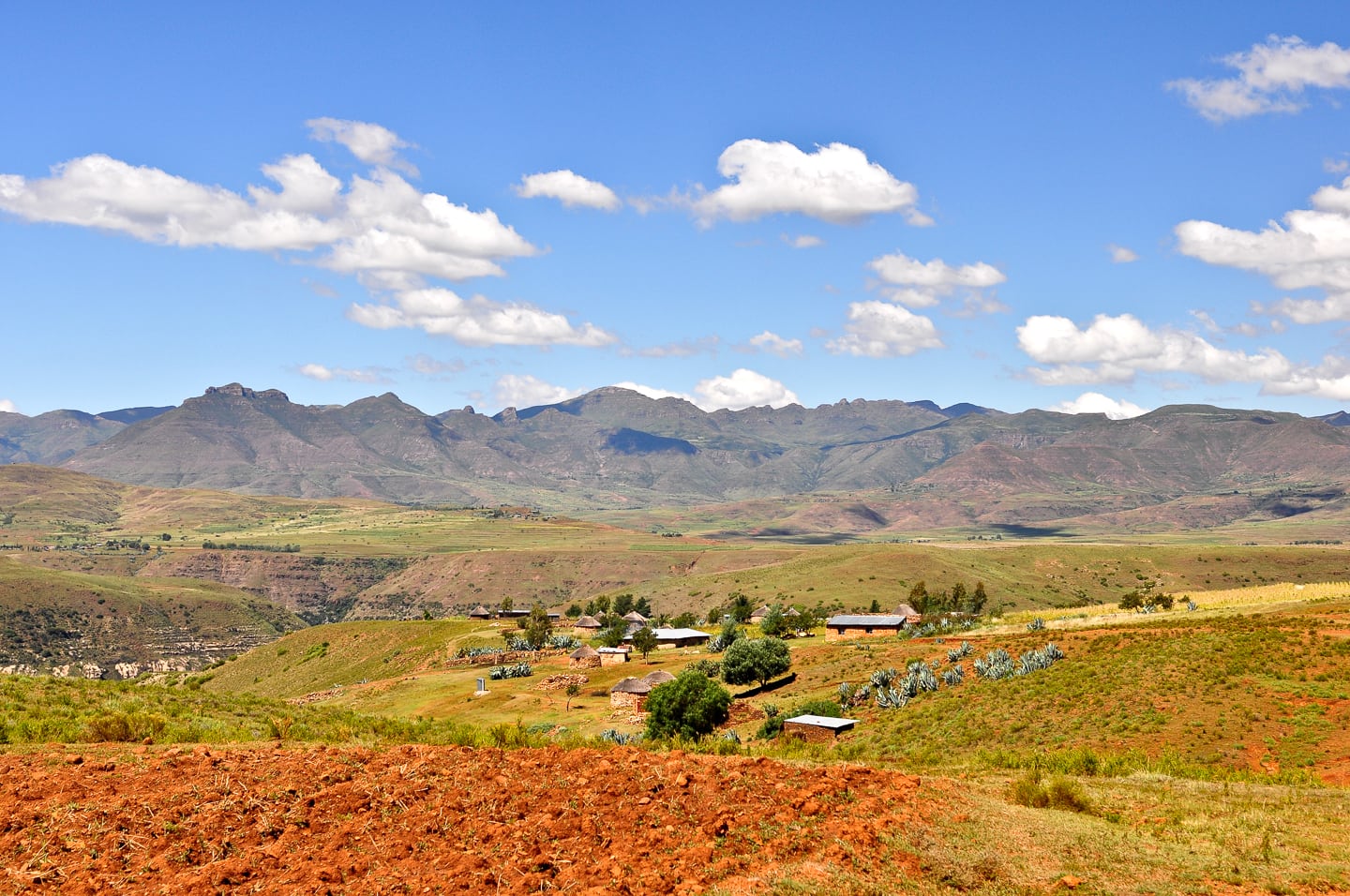 Members of the association own their own horses and basic equipment, though Malealea Lodge also buys equipment for the association. The result is a mutually beneficial partnership in which horse owners not only have access to a sustainable livelihood but also recognize the link between success and strong, healthy horses. Through the process, guides also build their English communication skills (Sesotho is the widest spoken language in Lesotho), in addition to other hospitality and business-related skills.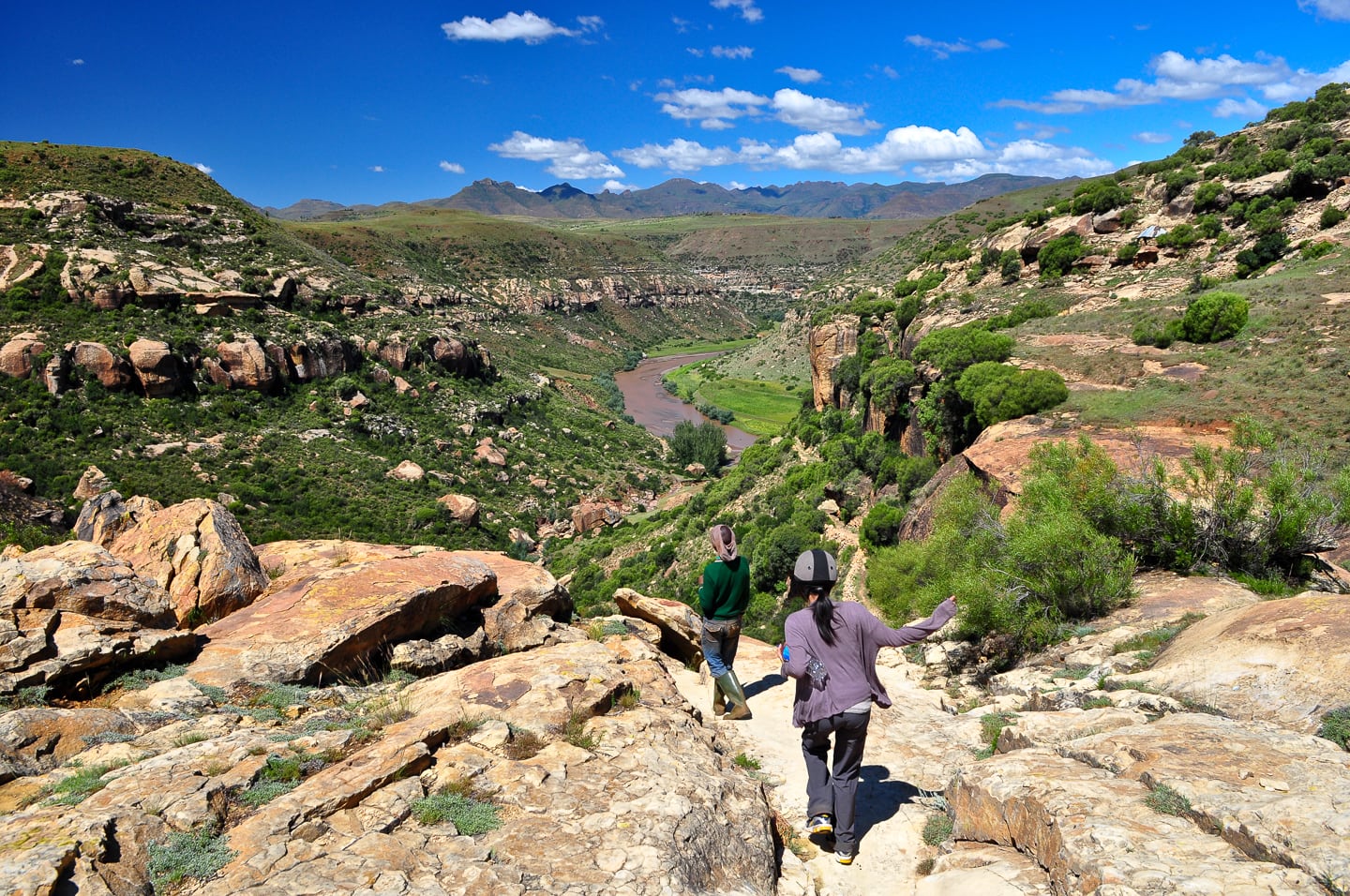 The Malealea Lodge and PTA partnership is an excellent example of how it is indeed very possible to build a strong, mutually-beneficial and sustainable private sector relationship outside of the traditional aid model (third-party donors and government or international NGO intervention). The idea has been around for a very long time, pre-dating modern foreign aid as we know it, but has enjoyed something of a renaissance in recent decades and can be observed all over the world in many shapes and sizes. So yes, for all the naysayers, alternatives are out there and much of the world indeed appears to already be moving in the direction of partnership, self-determination, and sustainability…slowly.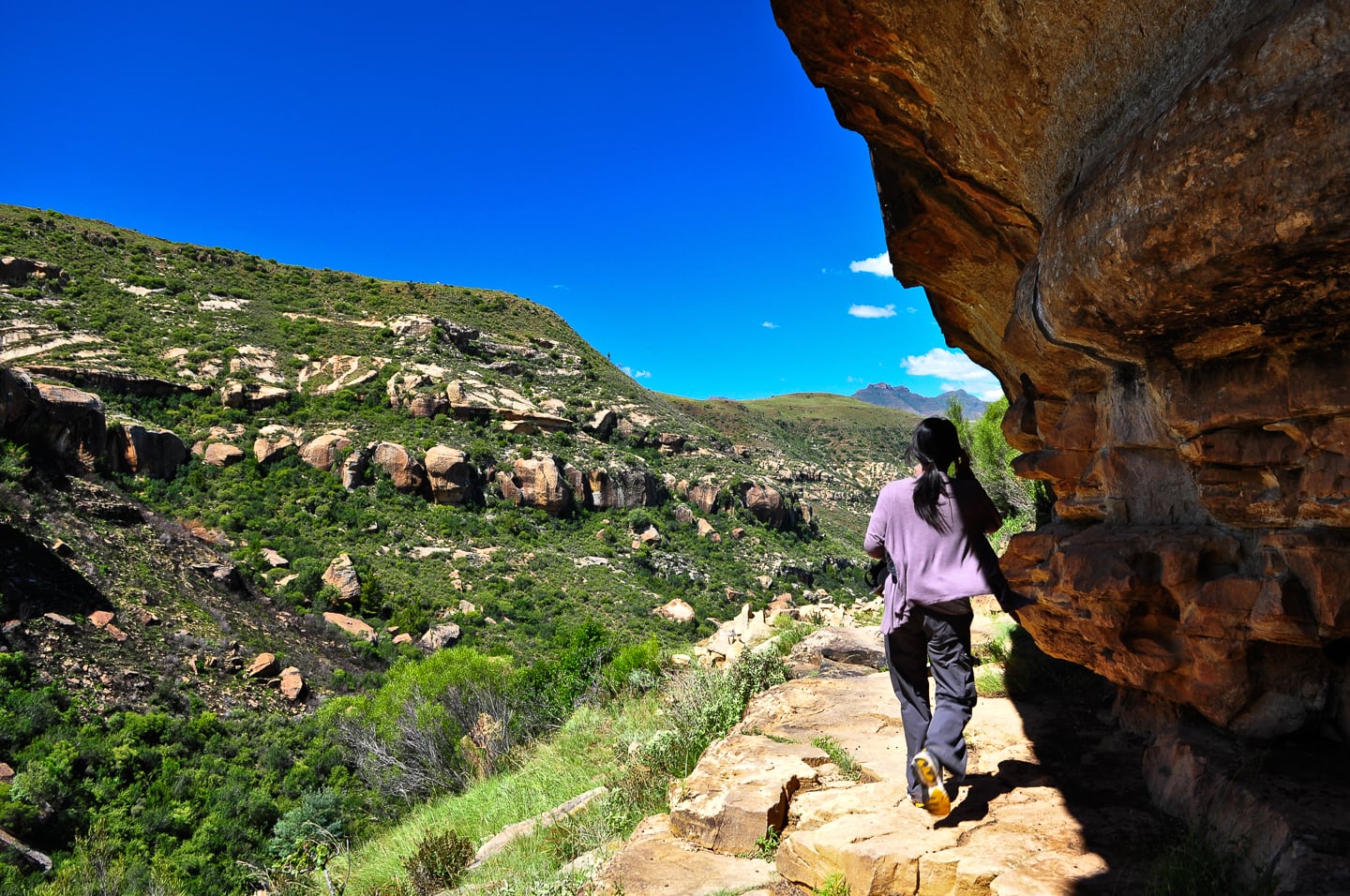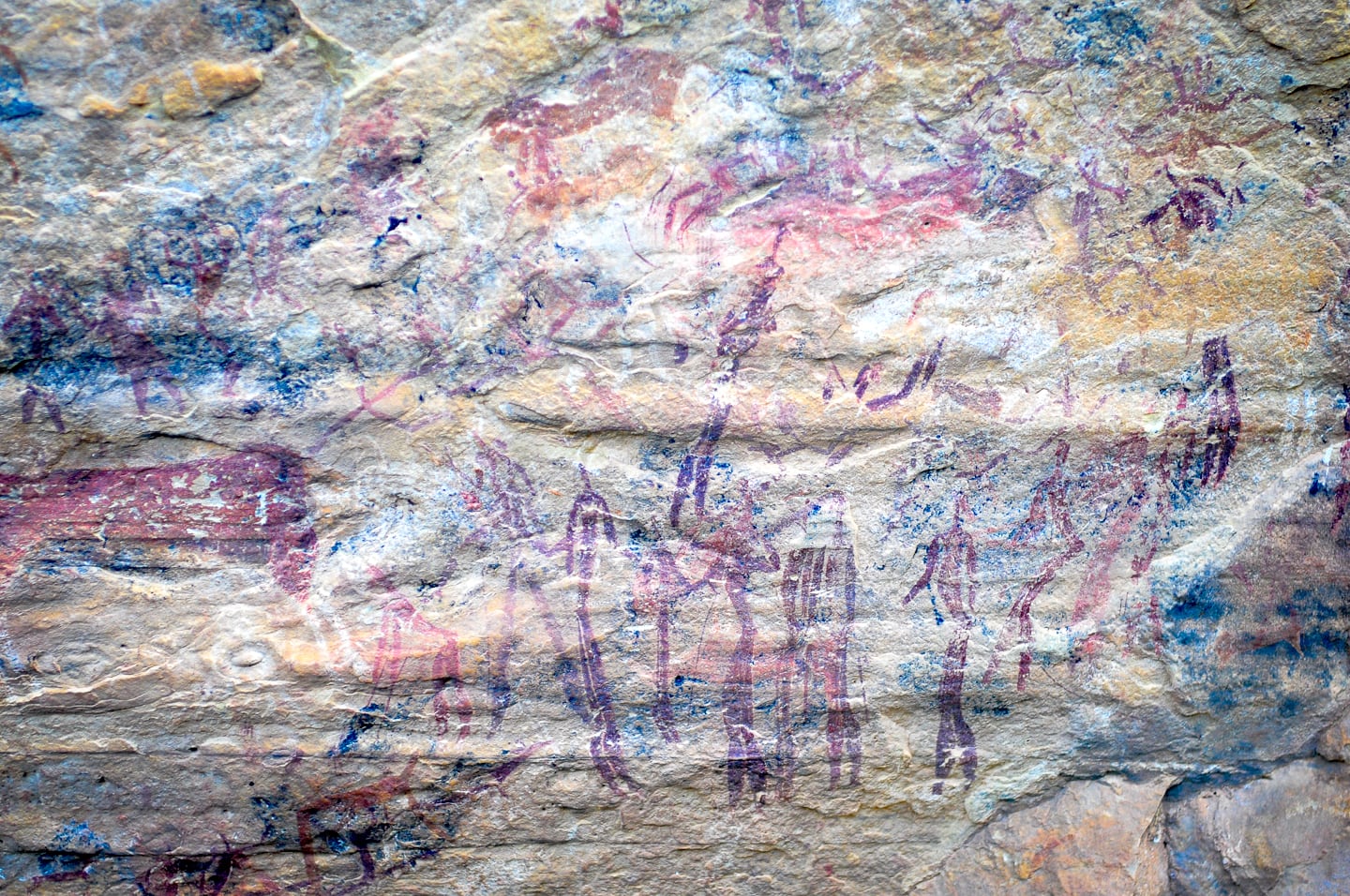 Rock art of the ancient San people of Southern Africa on the walls of the gorge.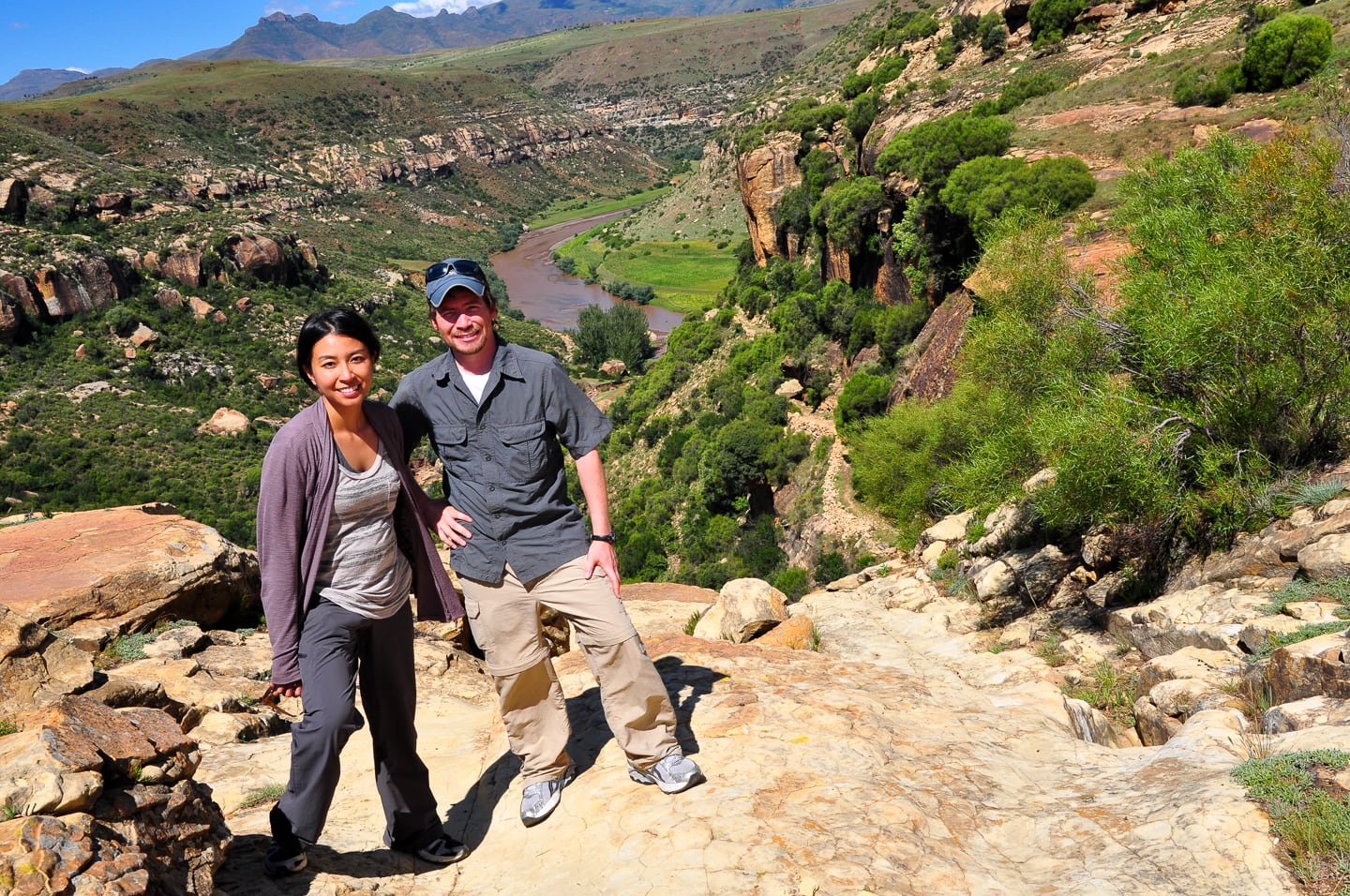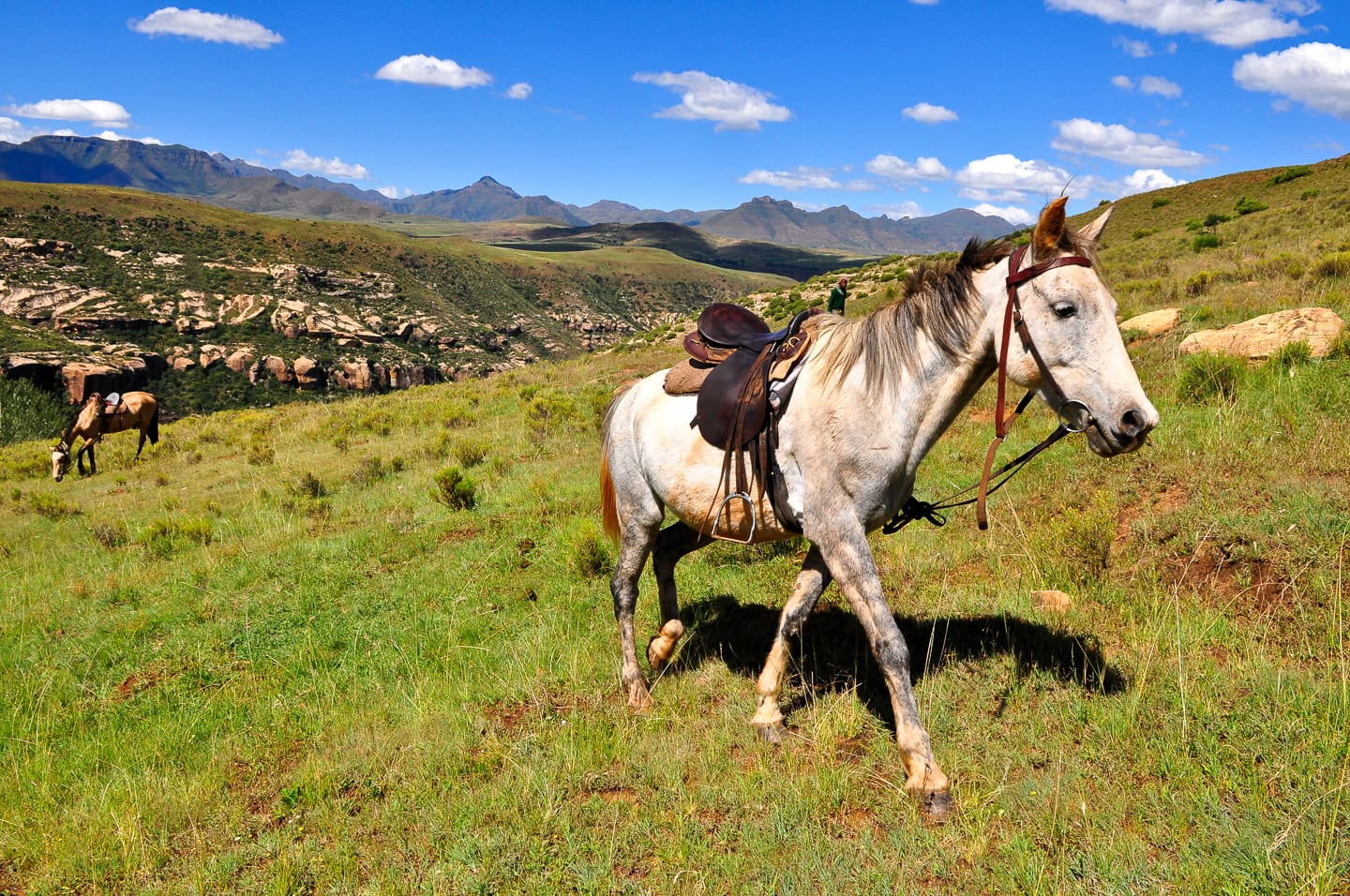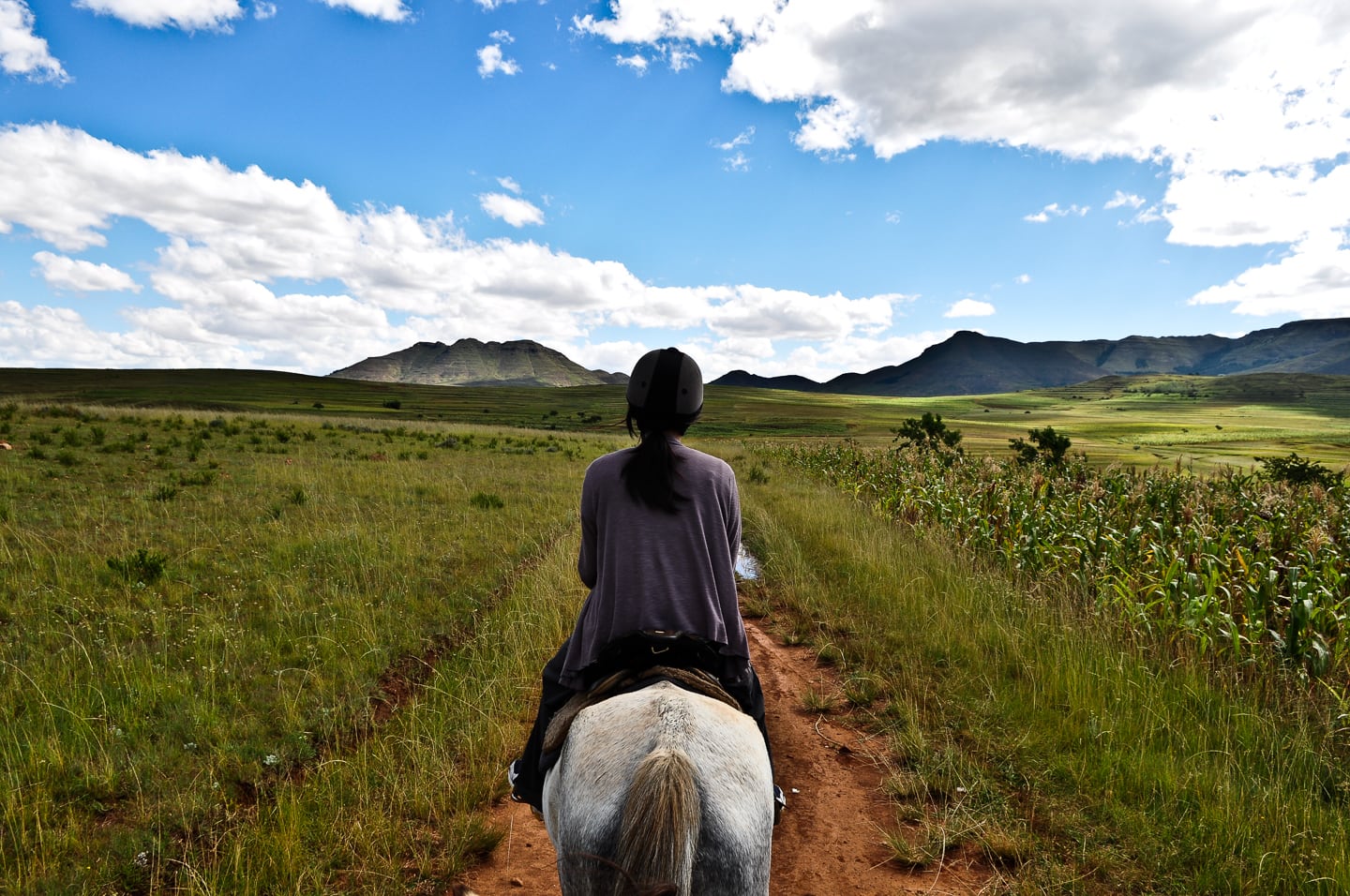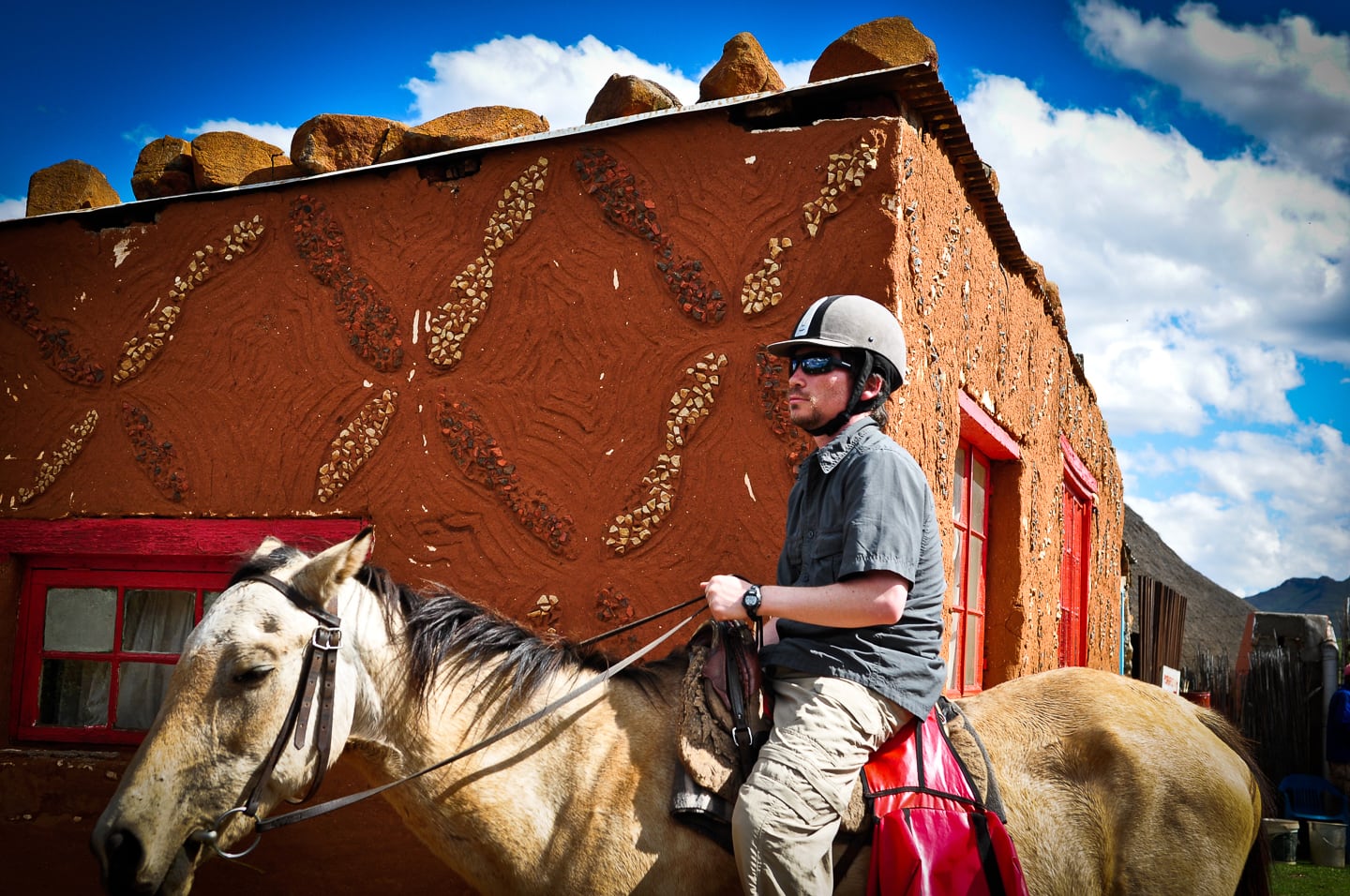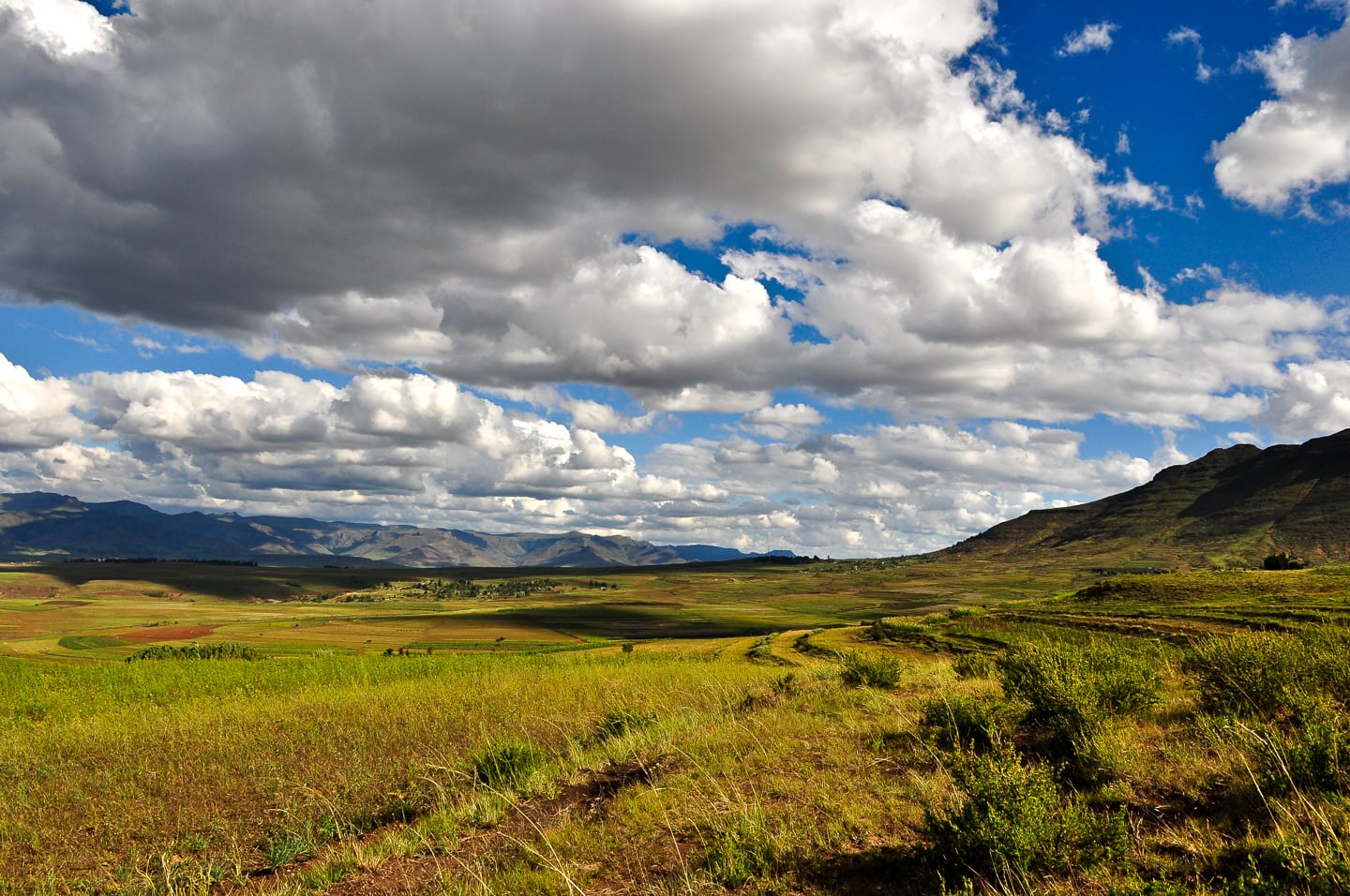 Around Malealea
As you might imagine, the village of Malealea is also a pretty spectacular place to explore on foot, particularly in the morning or early evening.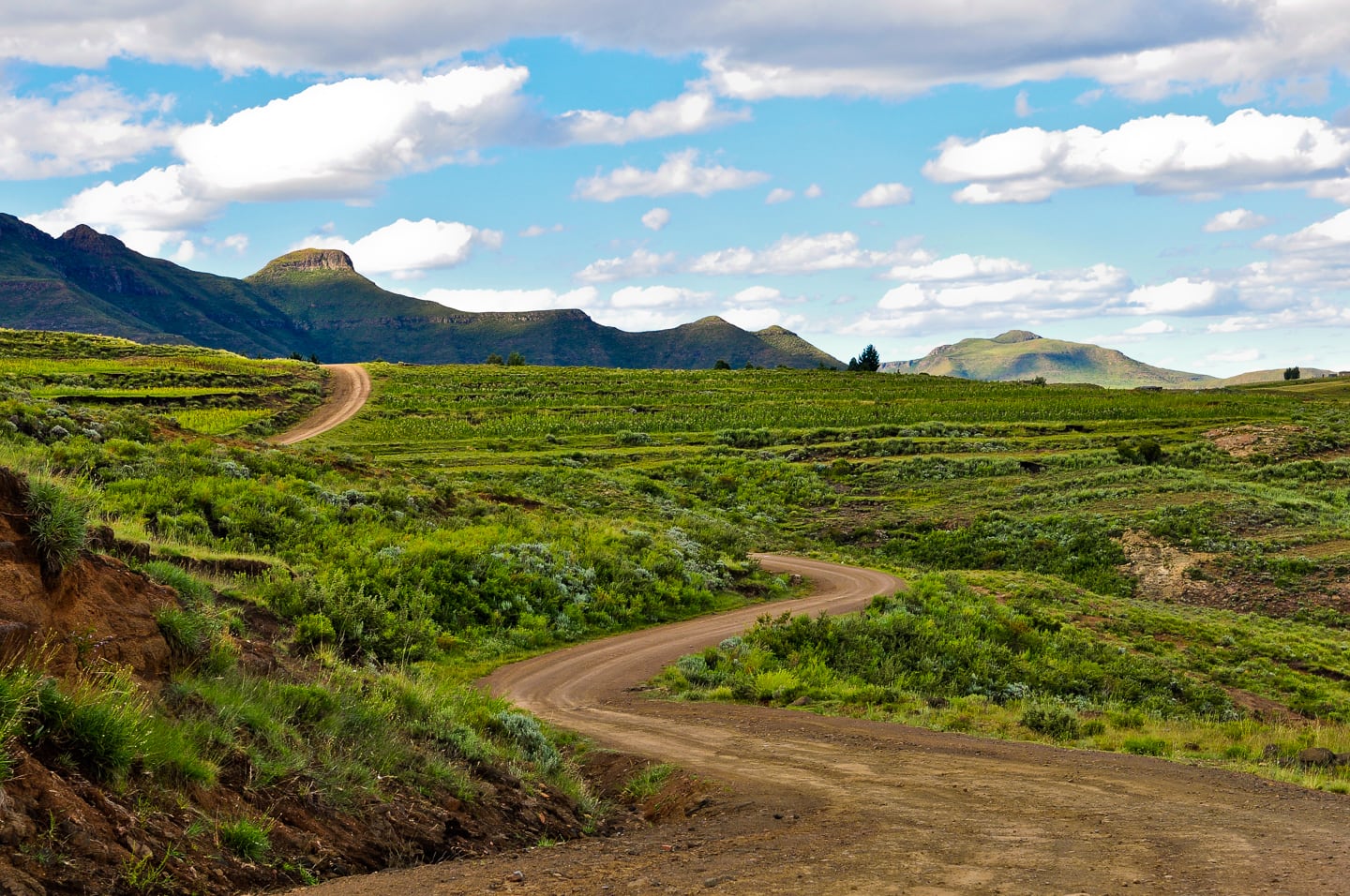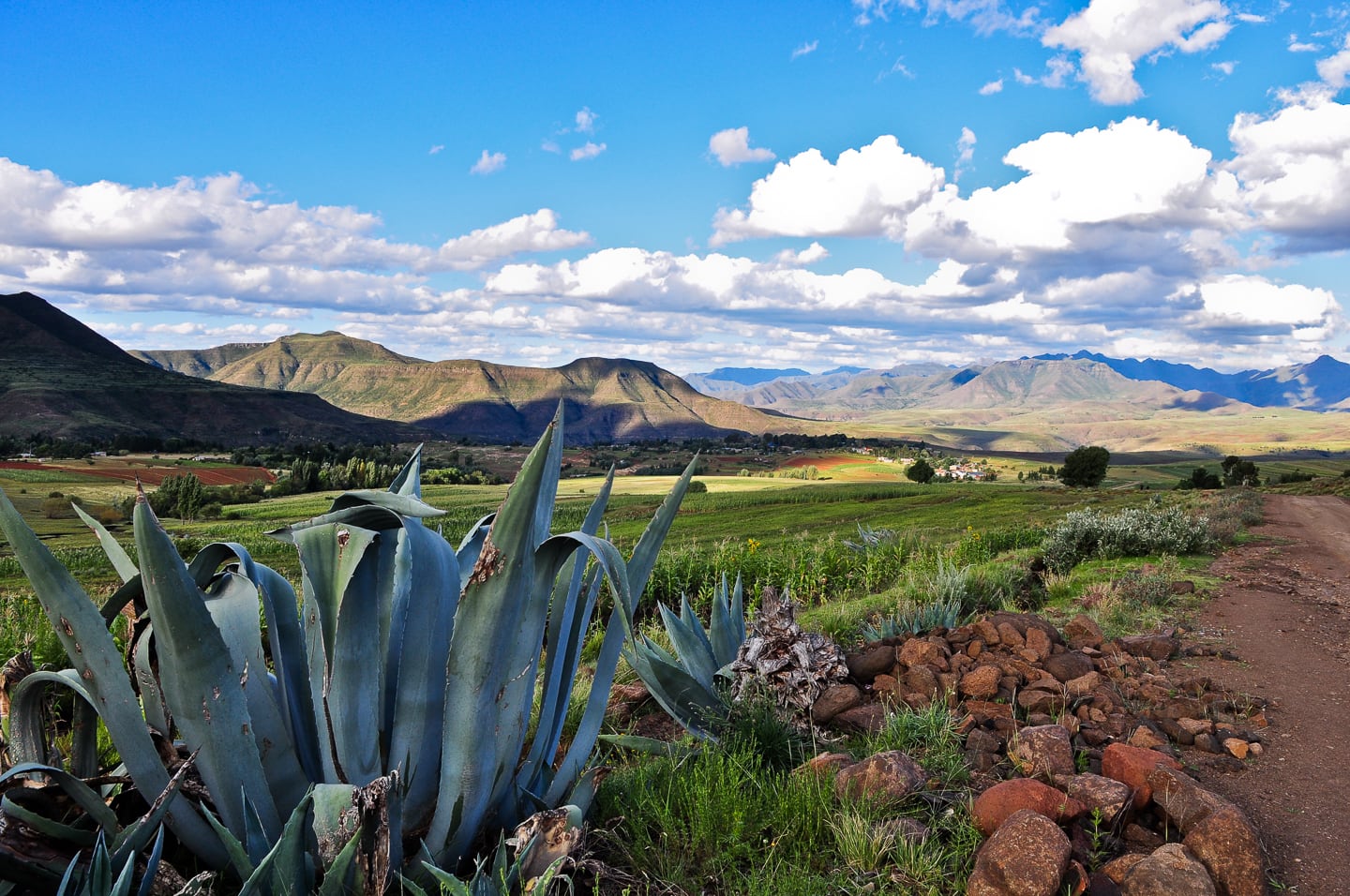 Looking back from the road at the village and lodge in the valley.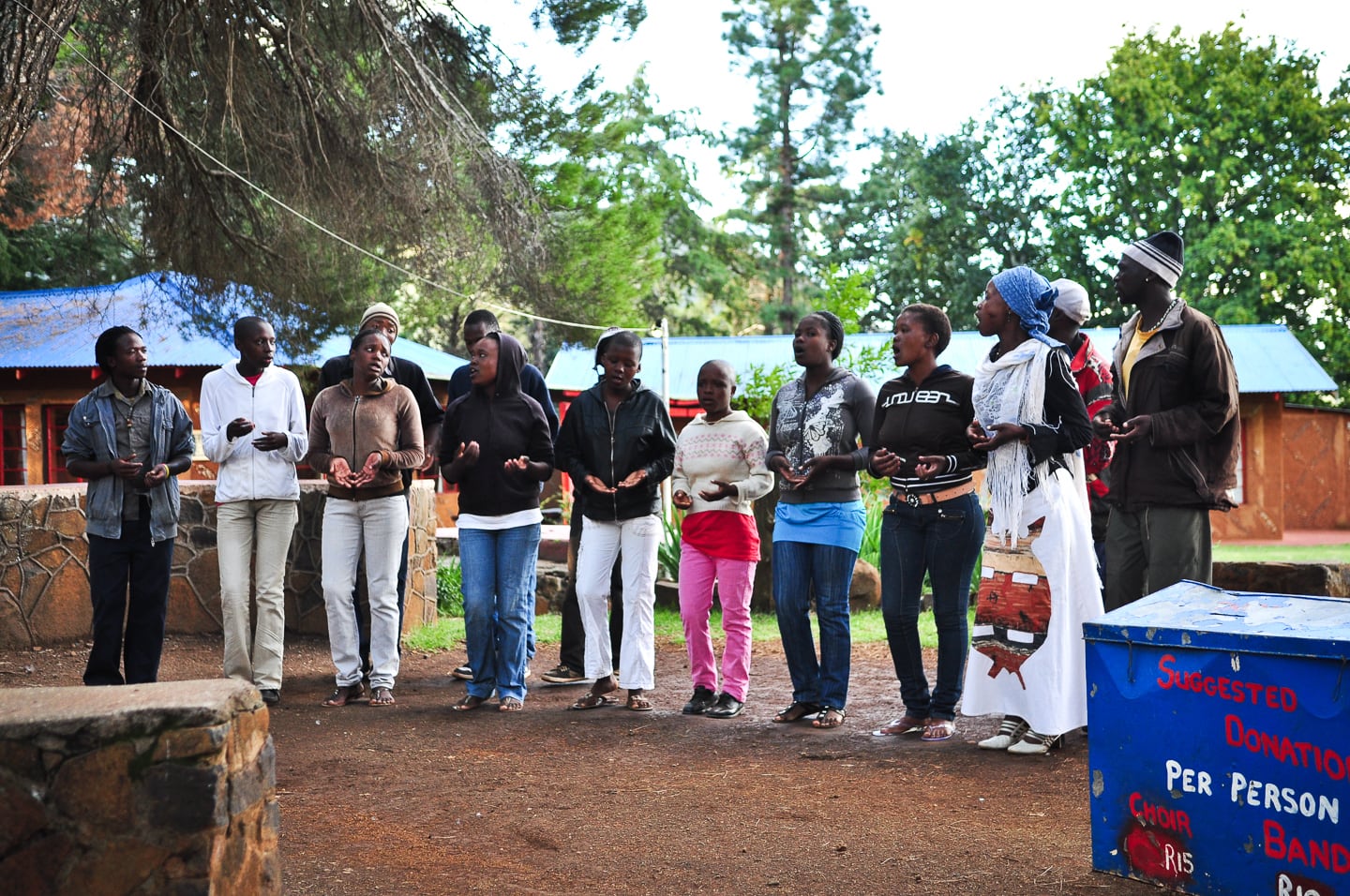 Nightly, the Lodge also has local singing groups from area schools perform for guests.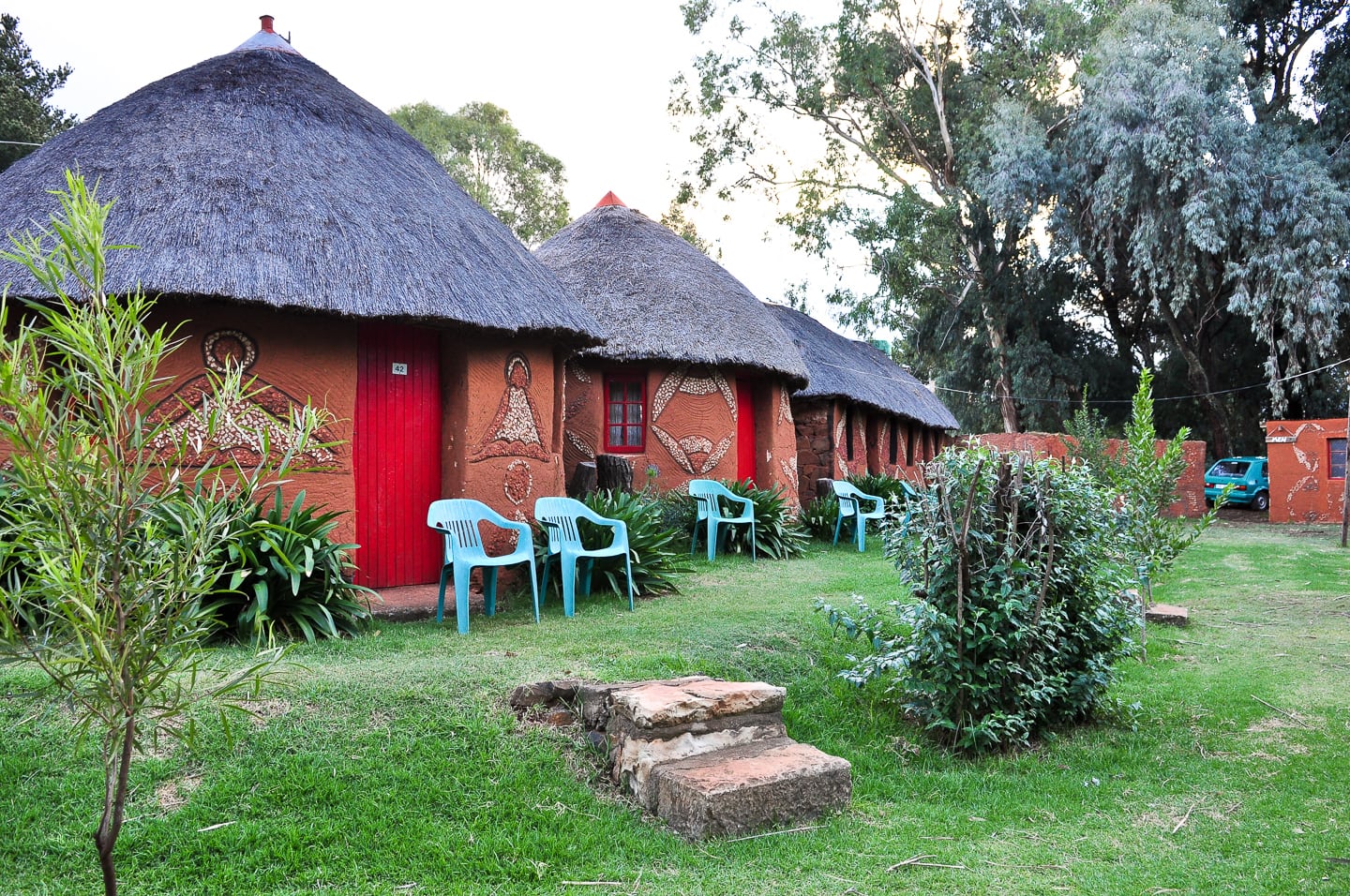 The Lodge is comprised of several types of accommodation, some of which are built in the style of traditional Basotho houses.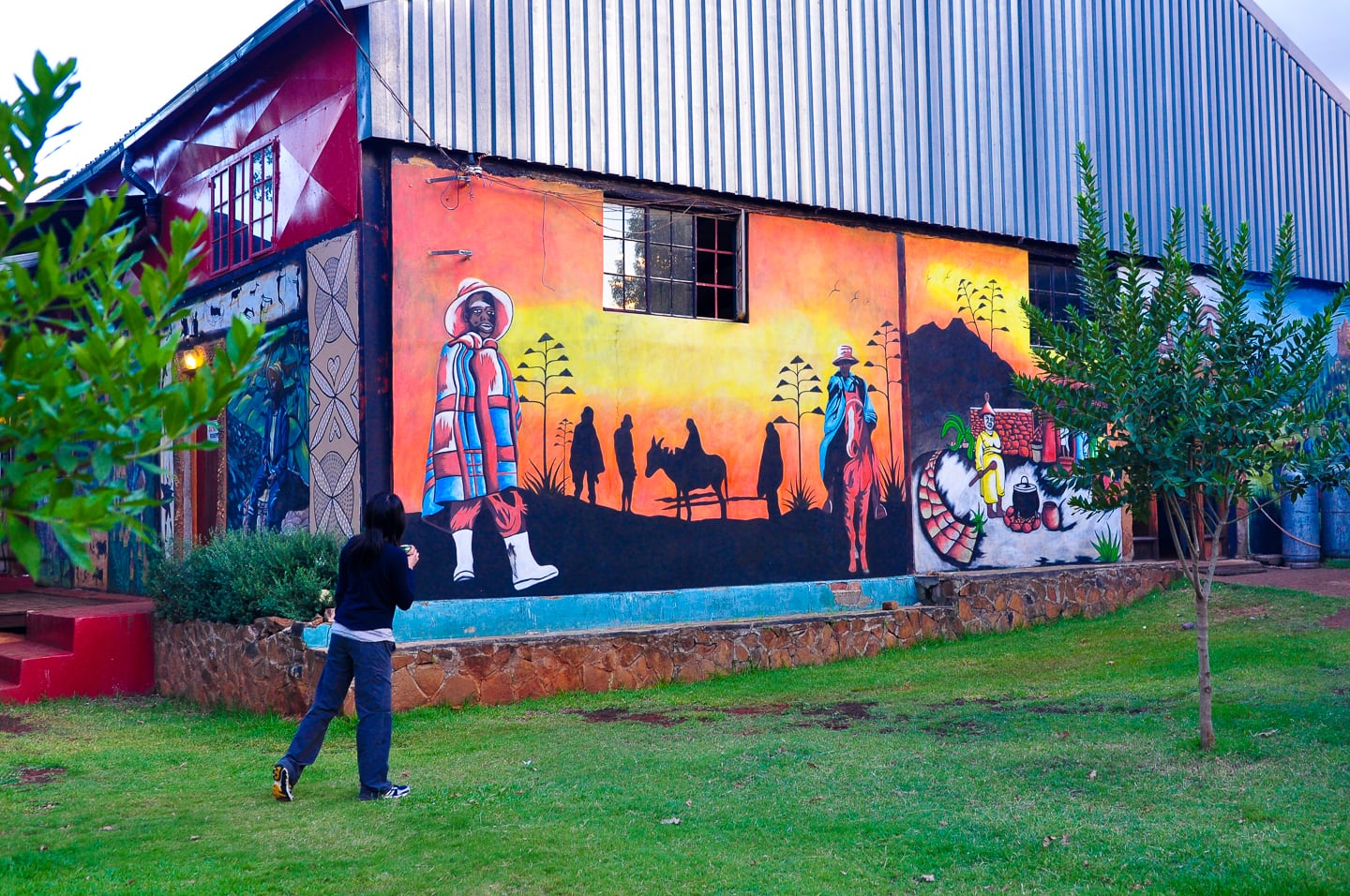 The main building of the Lodge also exhibits colorful murals of traditional life painted by local artists.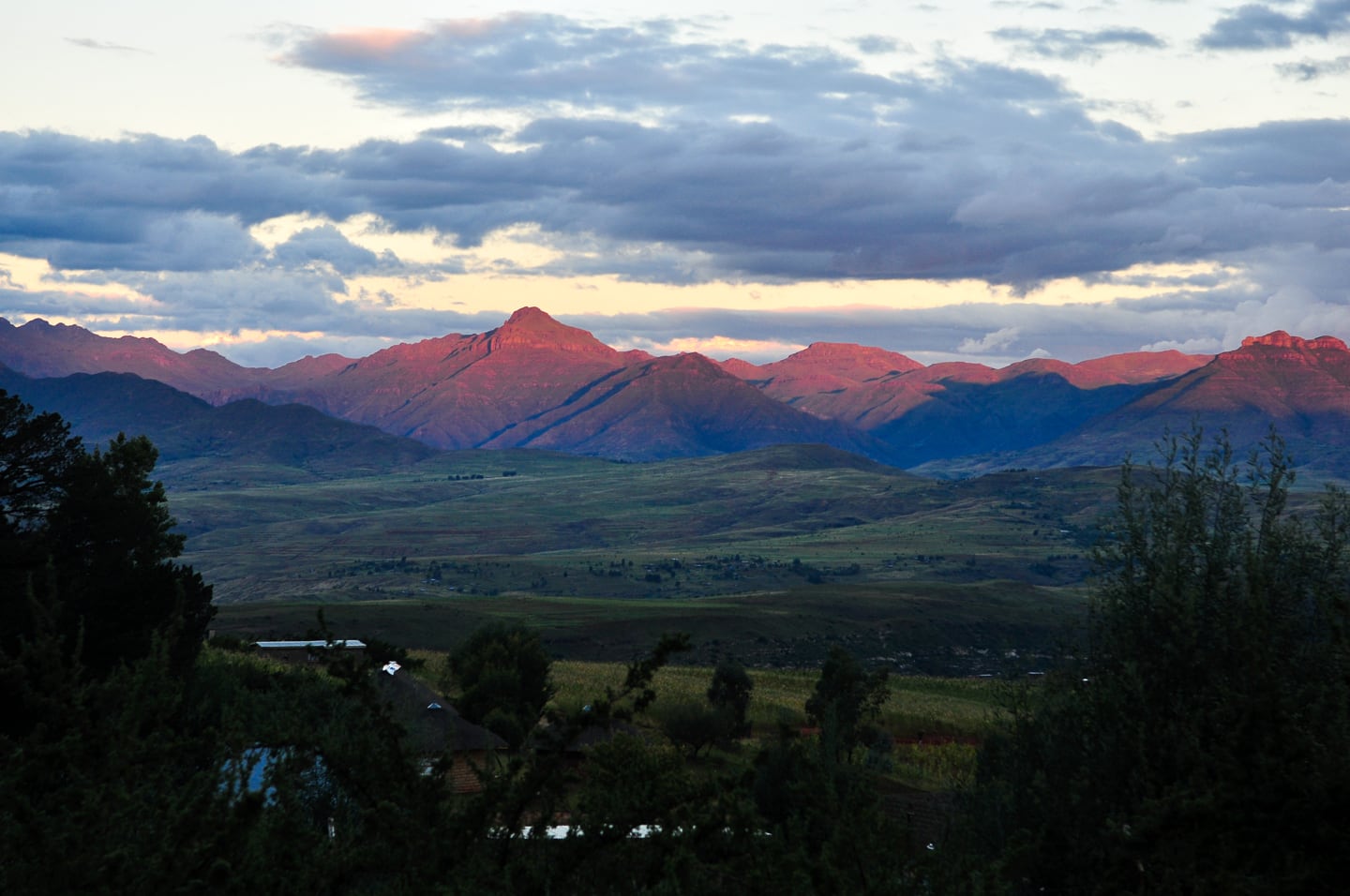 Surrounding mountains at sunset from the Lodge.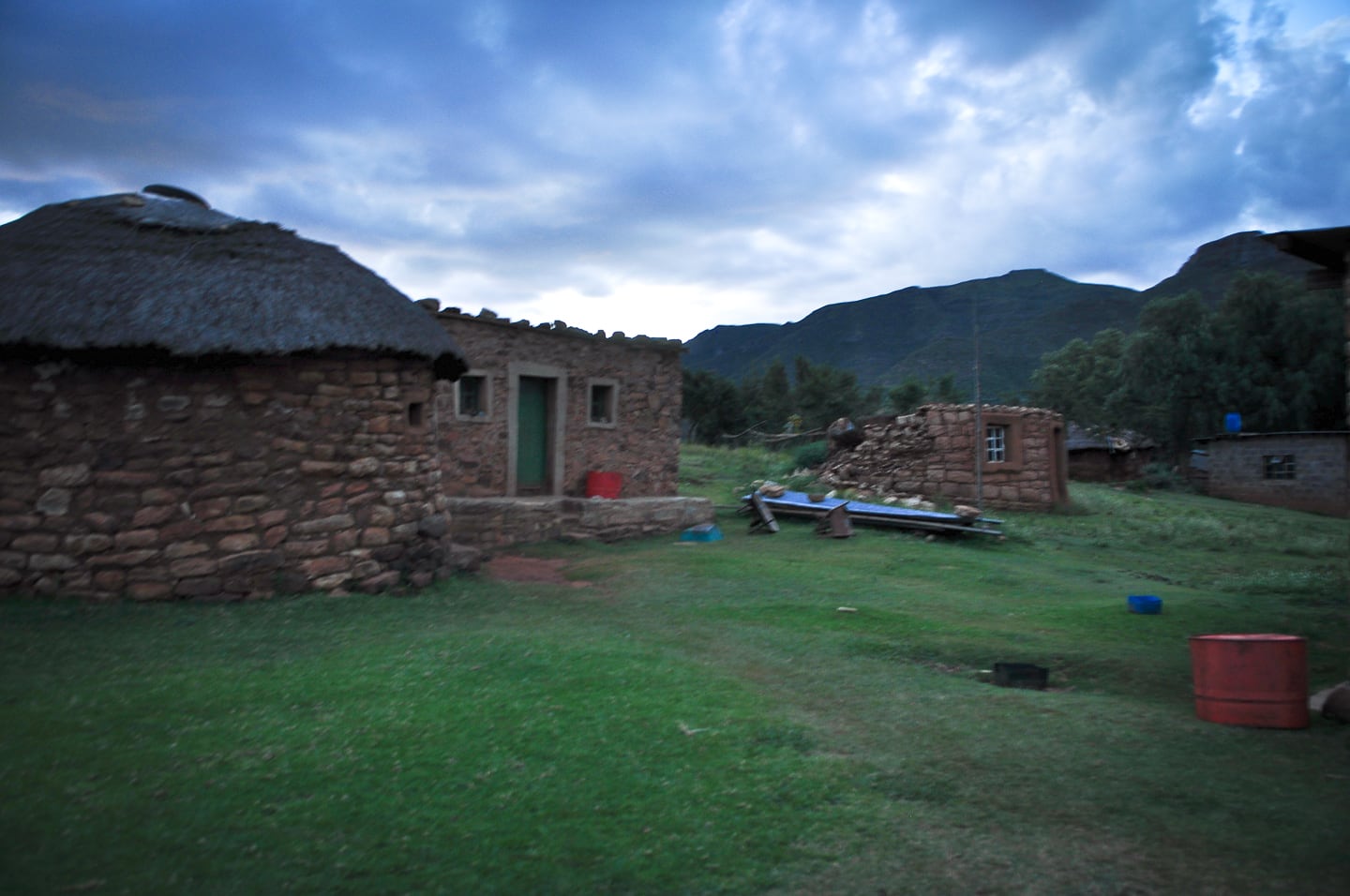 We ate all of our meals at the lodge with the exception of one. The Lodge also has partnerships with locals in the area who cook out of the home for those who wish to taste and experience traditional Basotho food in a Basotho home. We met our Basotho host outside the front gates of the lodge and followed him through the neighboring village to his home (above) where he prepared a very tasty traditional meal.
After much time spent living and traveling through different parts of Southern, East and Central Africa, I was surprised that our host and cook was male, as it is unusual and even taboo for men to cook in traditional/rural communities. It was also fun to learn that he had such a deep passion for cooking and that this was a stepping stone to opening his own small restaurant.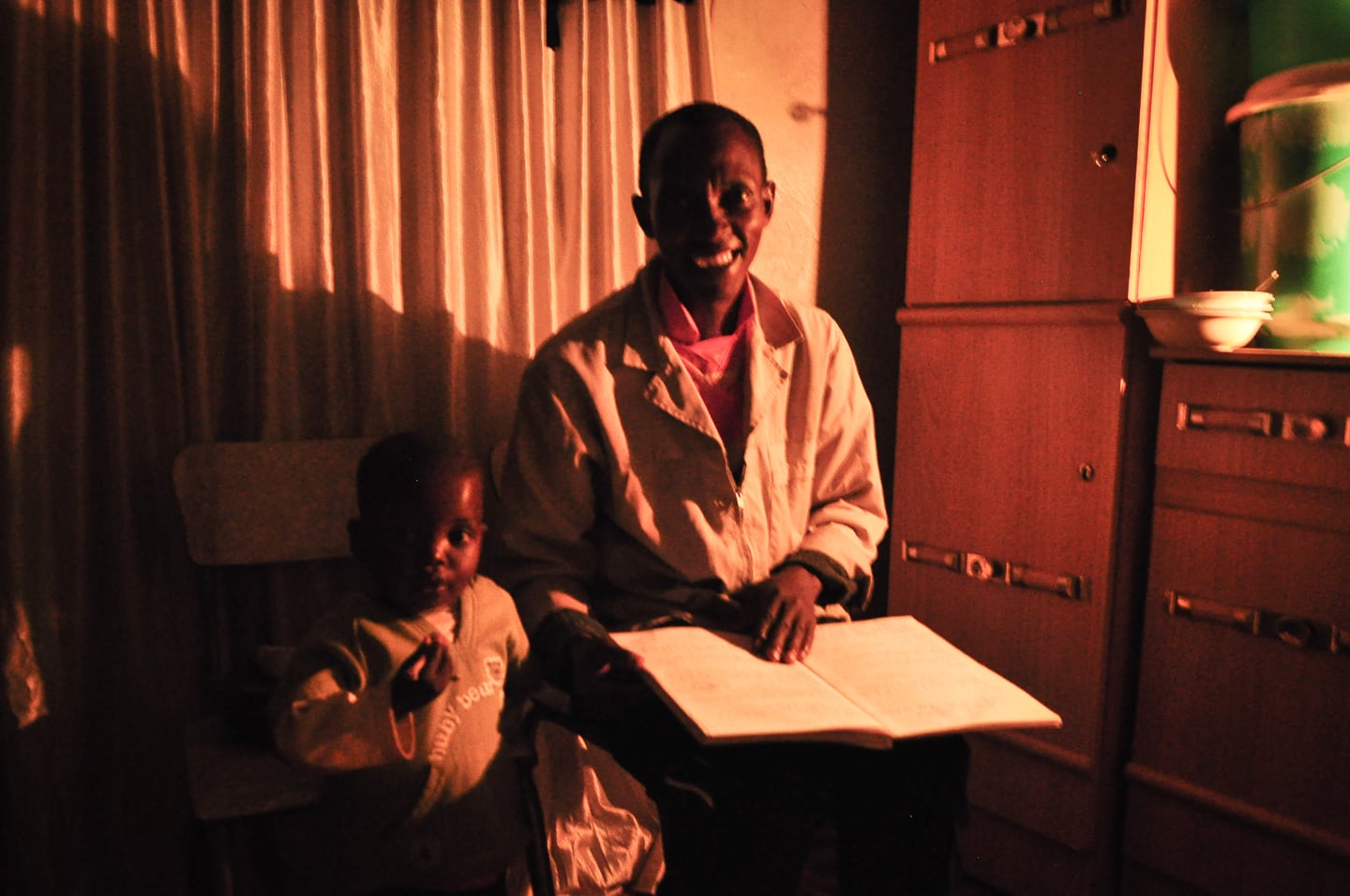 In addition to the meal he prepared for us, we also enjoyed chatting with him and his young son in their modest one-room home. At the end of the evening, in true African style, he asked us to sign his guest ledger, which reminds me…Lori and I really need to start one of those for ourselves.