Lori and I spent her holiday break traveling around Belize and Guatemala for 17 days with her brother, Dan. Due to Lori's busy schedule, I left PG a day ahead of her to collect Dan at Goldson Int'l outside of Belize with the intention of meeting up with Lori Saturday morning at the Belize bus station and heading out to the cayes. In the mean time, Dan and I were going to see what trouble we could find in and around Belize City.
Given that Dan came in on a red-eye, I first wanted to gauge his level of interest in spending his first day in Belize on the road sightseeing. I was fully prepared to spend a lazy day in Fort George (aka Yawnville), retracing the steps that Lori and I did when a nasty storm pinned us there last August. Needless to say, I was more than happy to hear that Dan had slept well and was up for hitting the ground running. By now it was a little after noon, the weather was fair and we just had to make it to Crooked Tree Lodge off of the Northern Highway before nightfall, where Lori had booked us several months prior.
Our first order of business was finding some food, but food is surprisingly scarce on the Northern Highway. Just a Cool Spot or local restaurant probably would have done the trick, but between Goldson Int'l and the turn off for Altun Ha, we really didn't see much of anything. So, we decided to B-line it to Altun Ha instead.
Located 30 miles north of Belize, Altun Ha isn't a particularly impressive Mayan ruin complex as Mayan ruins go in this part of the world, but it does have two big things going for it: 1) It's the closest Mayan site to Belize City (and thus the main cruise terminal in the country), and 2) it's on the label of the national beer.
The complex is a good size with some impressive structures, but we didn't linger too long knowing that we would soon be at Tikal, the mother of all Mayan ruin complexes. So we took in what we could take in trying our best to avoid the hundreds of German tourists milling about (apparently it was German Day on the cruise schedule).
You know, if you're on a cruise boat and you've never seen Mayan ruins before and you don't necessarily want to inner tube or zipline through the jungle, explore a subterranean river system or catch a shuttle to Belize's world-famous zoo, then yeah, I guess I'd recommend Altun Ha. Probably helps to have a good guide and a nice day too.
If you do go, I wouldn't recommend driving (certainly not your own car). While it's 13 miles off the main highway it is a long 13 miles at that. Don't let the name "Old Northern Highway" fool you. The road to Altun Ha no longer resembles in any way, shape or form a national highway. In parts, there is a thin strip of very worn (and very potholed) concrete, which comes and goes. You can try driving on it if the potholes don't swallow you (that is, if there aren't a steady stream of tour buses coming in the opposite direction). Yeah, I'd probably recommend taking a bus, as there are a little under a billion of them running every day.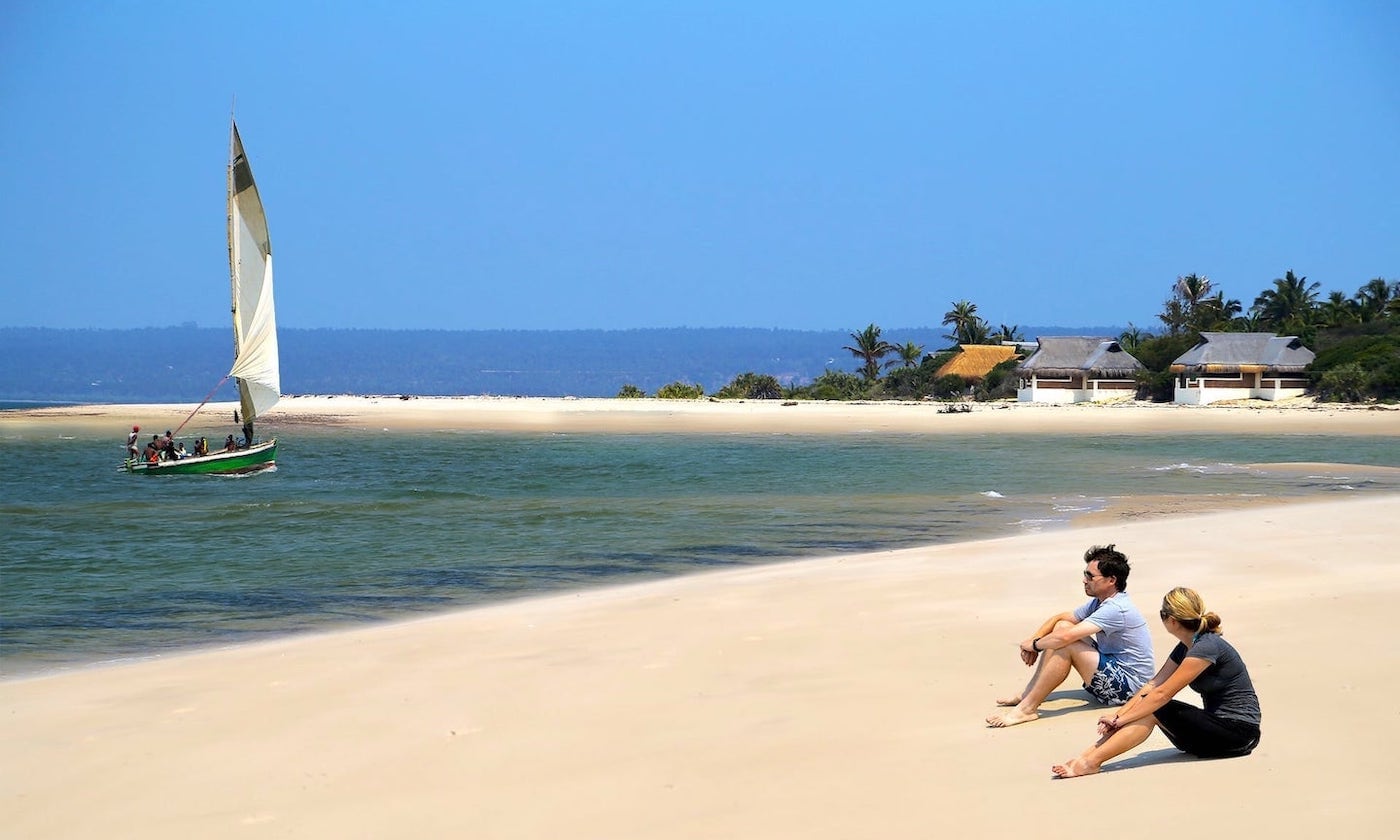 Get Informed. Get Inspired. Get Going.
Get our best travel tips and latest updates in your inbox. And get going!
For more information on how we use your data, see our privacy policy. Unsubscribe at any time with one click.
By the time we reached the Northern Highway again, nightfall was quickly upon us, so we decided to make haste for our lodging for the night, the Crooked Tree Lodge, in the renowned Crooked Tree Wildlife Sanctuary, just a few miles off the highway. I had been looking forward to visiting this place for a while and was very excited. I kept hearing and reading great things, it had been on our Belize Bucket List and Lori had managed to nab one of the last rooms available in October.
I had thought to myself after turning off of the highway that the road out to Crooked Tree seemed particularly mucky, and even in Big Red it felt like driving on a Slip n' Slide. Belize had received a particularly high amount of rainfall this November and December and we were consistently receiving travel warning emails regarding dozens of bridges and roads around the country that were impassible. It hadn't crossed my mind that Crooked Tree Lodge, only three miles from the main highway and a popular destination, might be completely cut off from the world, even as the road became increasingly muckier — it certainly had not crossed my mind that the lodge, itself, might be under four feet of water, or that it might have been so since November…that is, until we rolled up to what appeared to be a vast swamp…
At first, I thought…hmm…maybe we can drive through it — it's probably just surface water anyway. But upon closer inspection, it was clear we were not going to be reaching Crooked Tree that night…at least not by land.
It was pointed out to us by a local — who was preparing to walk the distance and trying to get us to come with — that the lodge lay just beyond the last utility pole you can see in the picture. I have to say, this was tempting. He estimated we were a mile away. It would be an adventure after all. And then reality sunk in: this isn't just rain water alone…something overran its banks, a large river perhaps. This place is known for its ecological diversity (i.e. exotic flora…and fauna (i.e. possibly crocs, possibly water snakes…well let's be honest, this is an unusual occurrence, so really anything could be floating around in those waters…and whatever they are, they're probably very agitated to be doing so.
We passed on the gentleman's offer and decided we'd wait for the rescue boat, which was ferrying people back and forth every hour. We had just missed one. In the mean time, I decided to make a phone call. I didn't have Crooked Tree's number, but I had Lori's. I told her about our minor problem and she promptly called the folks at the lodge.
Turns out the lodge had been closed for some time due to flooding and he had been waiting for us to call him…FOR OVER A MONTH. He had called and cancelled the majority of reservations, but ours he had not…apparently because he didn't have our contact information. Lori pointed out later that she paid the deposit through Paypal, which has her email. The gentleman Lori reserved with (presumably the owner) most certainly had email and probably used Paypal multiple times a day for deposits. In the end, we gave the guy the benefit of the doubt and chocked it up to the fact that he had probably had bigger fish to fry (with his lodge under four feet of water), but a heads up would have been nice.
Don't Miss These Unforgettable Experiences In Belize!
That night, Lori followed up with all of our reservations for the rest of our 16-day holiday. Thankfully, everyone else was high and dry.
So Crooked Tree was a no go, but Lori was able to set us up at a nice place not too far away. El Chiclero Inn in Burrell Boom was a pleasant surprise. A bit outdated, yes. Semi-functional pool [at best], yes. But the rooms were impeccably clean and reminded me more of a nice middle-of-the-road business hotel in the States than a Belizean inn. A/C, hot water, tile floors, a flatscreen TV and a nice sitting area outside of the room. What more do you need?
Well, a restaurant would have been nice. El Chiclero does have a restaurant, but on this particular night it was non-functional. Thankfully, Black Orchid Resort is just a half mile down the road on the river. Black Orchid has an excellent restaurant with a superb river view and tasty offerings. They did not, however, have Belikin Premium. I figured a place as high class would have the good stuff, but Premium is weird like that. While lodging at Black Orchid was over twice what we paid at El Chiclero, the restaurant didn't break the bank too badly. But it was worth it, given that they offered something I hadn't seen anywhere else in the last five months in Belize: Chicken Kiev. And yes, it was delicious. I don't remember what Dan had…I was too engrossed in my chicken kiev. Whatever it was…no complaints.
The next morning, we headed into the city to catch the water taxi to Caye Caulker. Lori was due in around 11am so we were going to wait and catch the noon. We grabbed some tasty filled journey cakes (or johnny cakes, depending on who you ask) and an iced frapaccino at Le Petit cafe across from the Radisson in Fort George. While we were waiting, Dan spotted this advert for the Radisson's new year's eve bash. I must admit, I was quite disappointed we wouldn't be around to join in the fun. Nothing like cow foot soup to really start the year off with a bang.
Find Tours & Things To Do In Belize