As part of a six-week budget backpacking trip through the length of Peru and Ecuador in July/August 2010, we found ourselves in the tiny little village of Quilotoa. While picturesque in its own right, there wouldn't generally have been much reason for us to venture 60 miles over rugged Andean terrain to get here if it hadn't been for its stunning water-filled neighbor, Lake Quilotoa.
Perched on the rim of this extinct volcano, Quilotoa village makes for the ideal jumping off point (we'd hope figuratively, not literally) for exploring Lake Quilotoa. Quilotoa, however, was not an easy place to get to, despite being a mere 60 miles from the Pan-American Highway.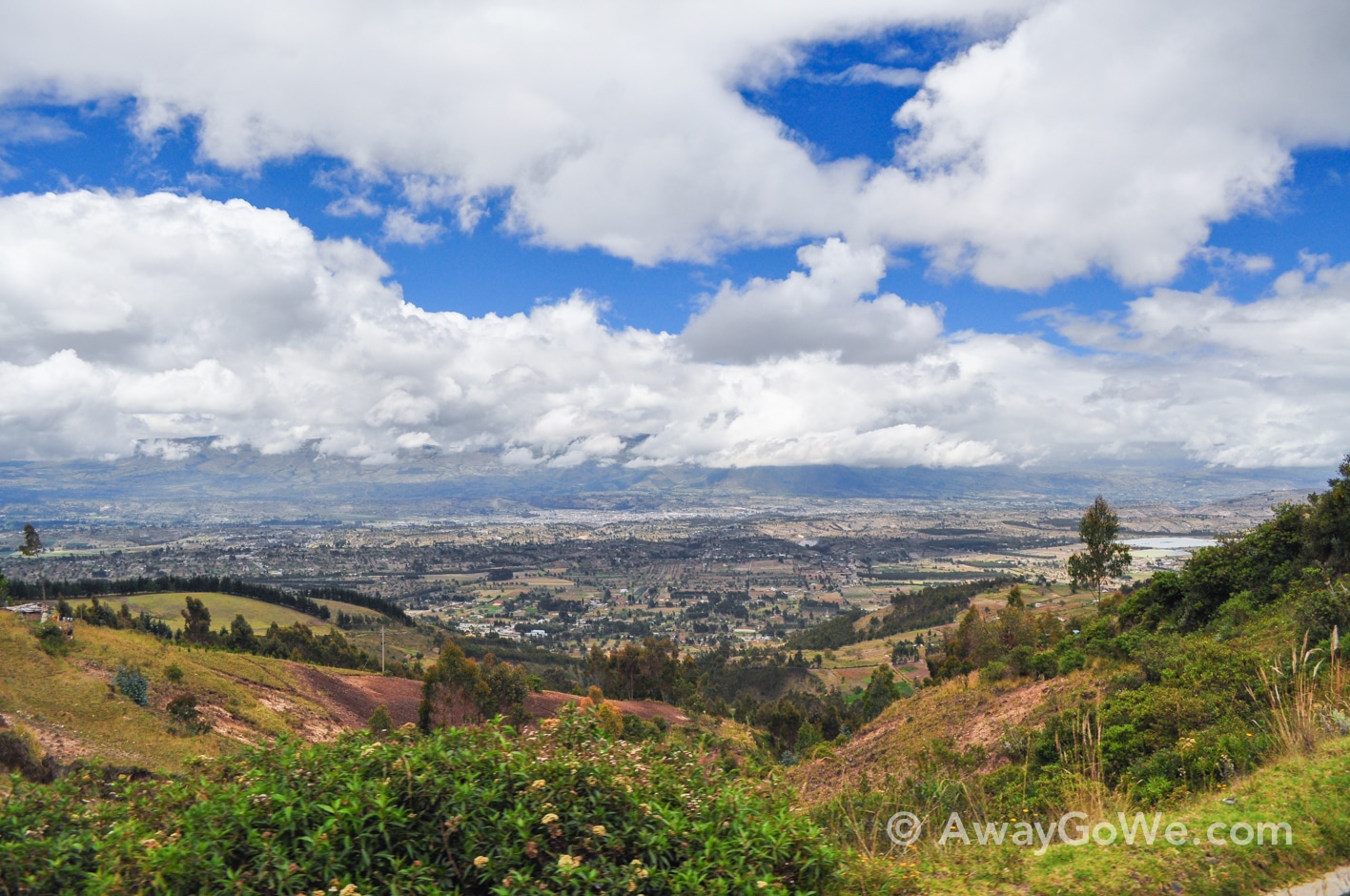 We approached the village from Latacunga on the main highway after a failed attempt to ride the elusive Devil's Nose (Nariz del Diablo) Railroad outside of Riobamba (in August 2010, service had been halted, but it is our understanding that service has resumed out of Alausi). Our original plan was to trek the fabled Quilotoa Loop, a remote, mountainous 3-4 day village-to-village journey encircling the greater Lake Quilotoa region. By the time we reached the region, we did not have 3-4 days to spare, which forced us to alter our plans a bit.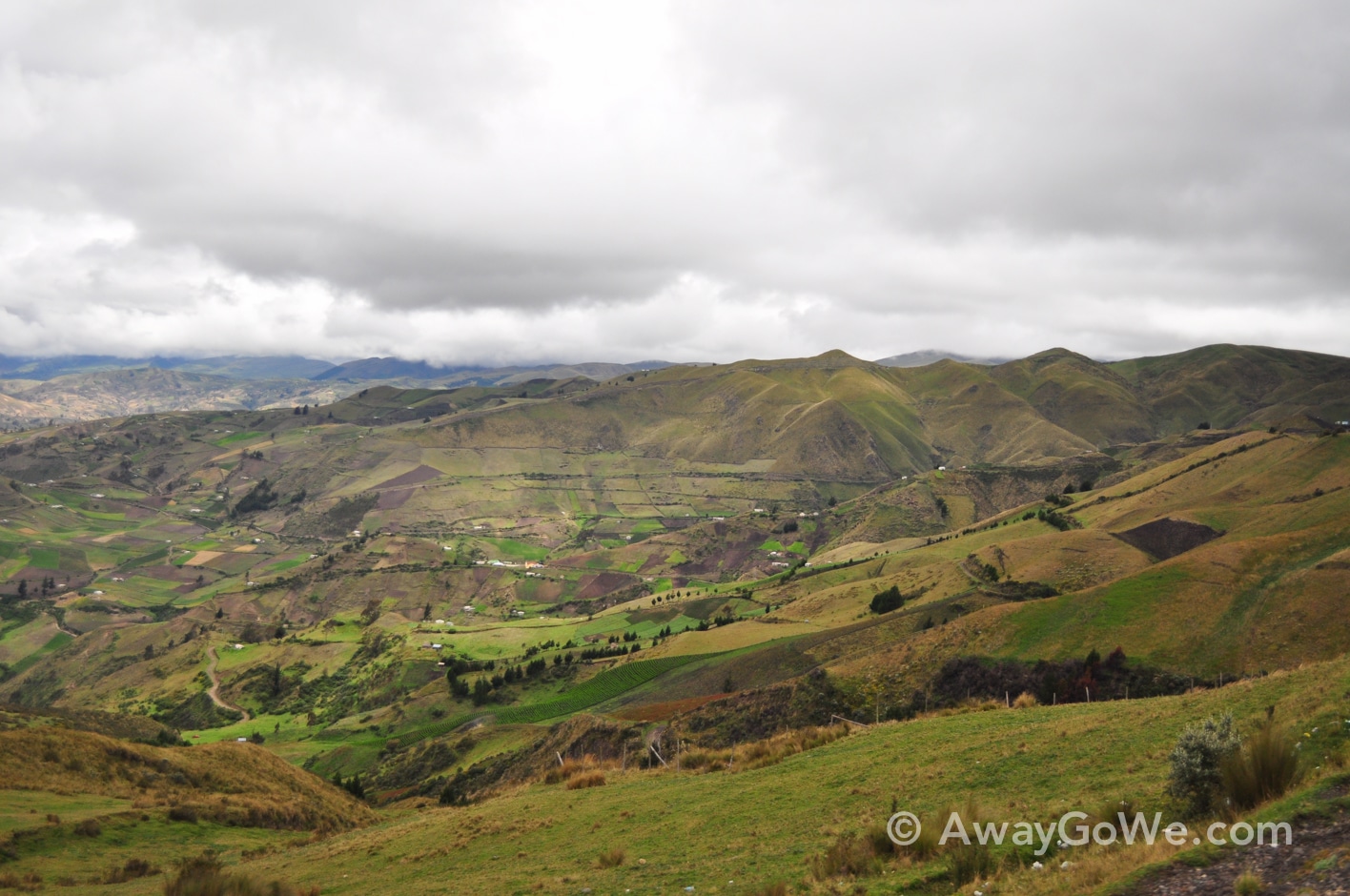 Generally, the Loop trek involved a combination of hiking and taking public transport from village to village. Our understanding was that regular public transport options were few and far between (most leaving in the wee hours of the morning once a day). Alternatively, you could hitch a ride, which was a common practice but not guaranteed in this sparsely populated area. We got ourselves to the Latacunga junction, not sure how we would be getting to Quilotoa or how many legs of the journey there would be. Luckily, we managed to snag the only bus that didn't leave before sunrise and was able to take the entire (!!!) 60 miles (!!!) from Latacunga to Quilotoa. We knew well, however, that once we made it to Quilotoa, getting out would not be so easy.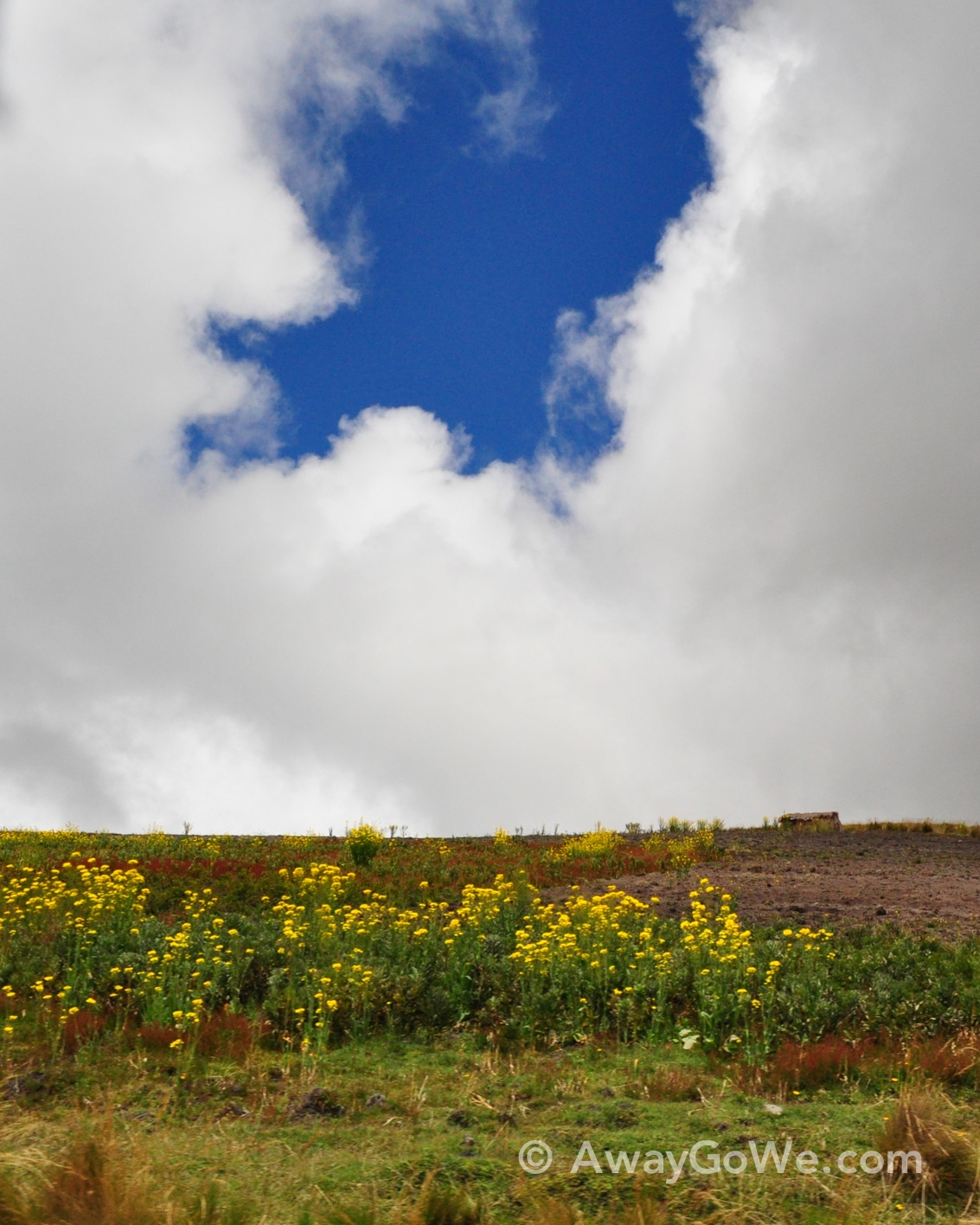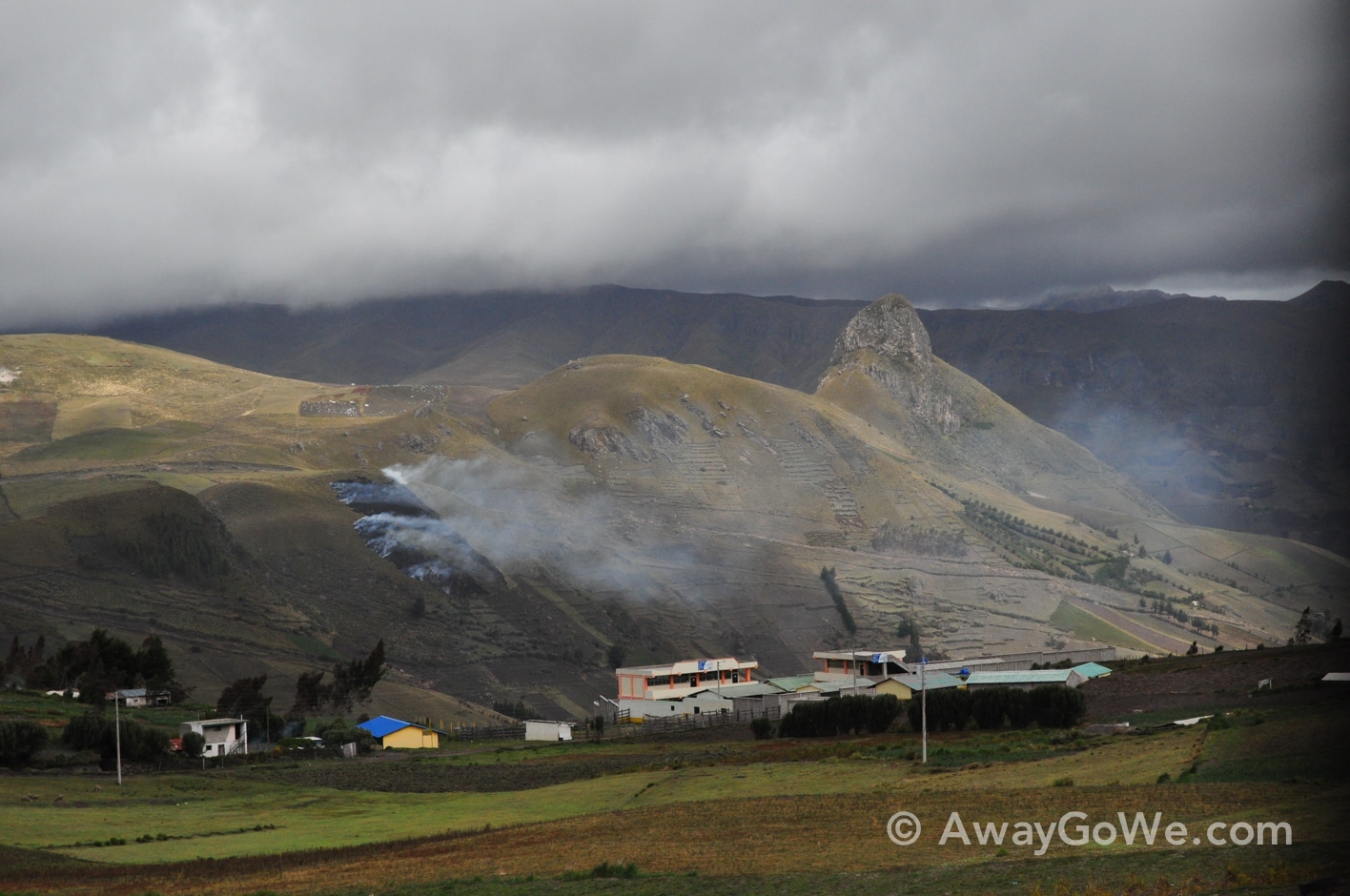 A very bumpy and dusty 2+ hours later, we arrived in Quilotoa, ready to tackle the fabled crater lake.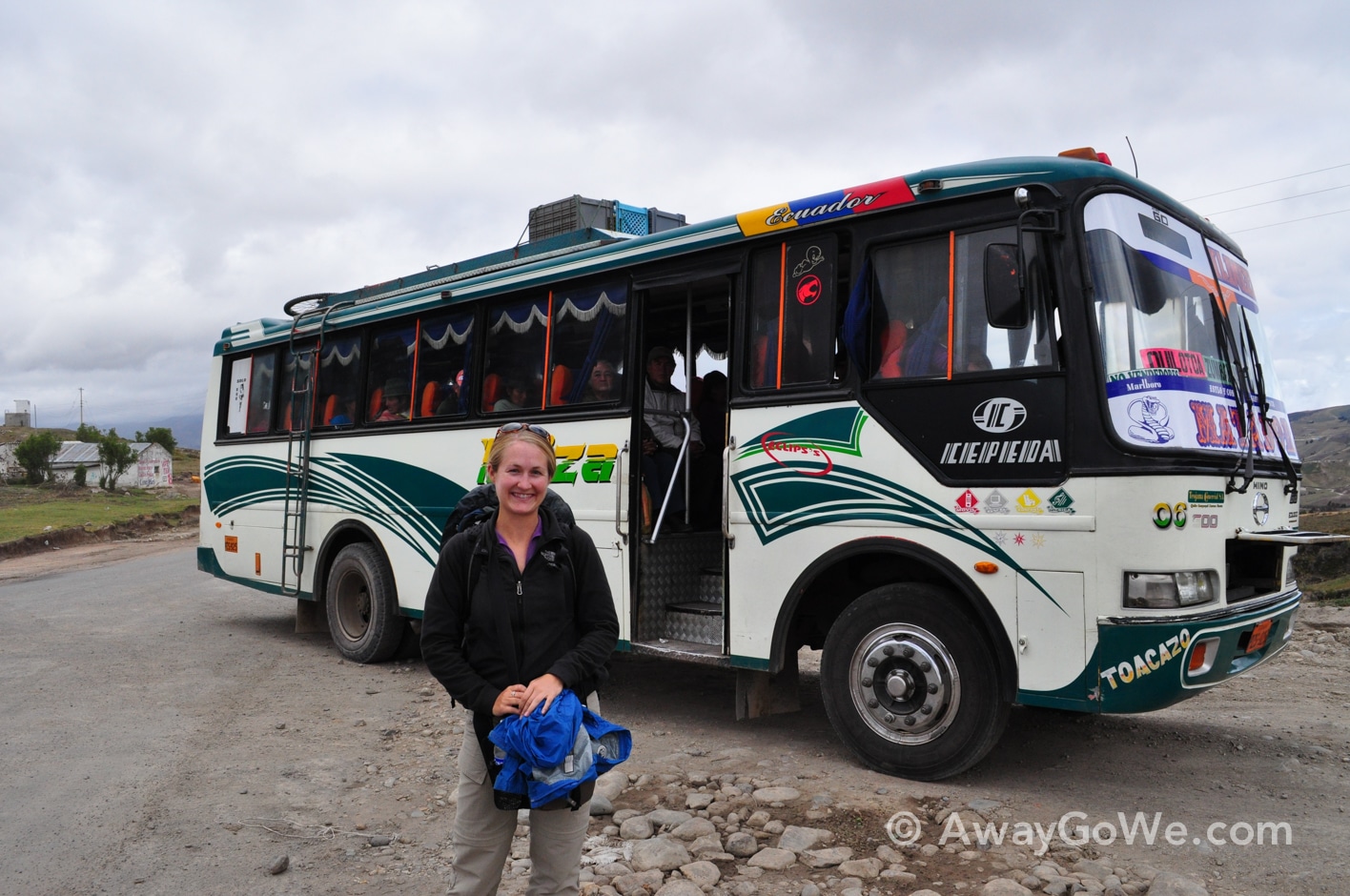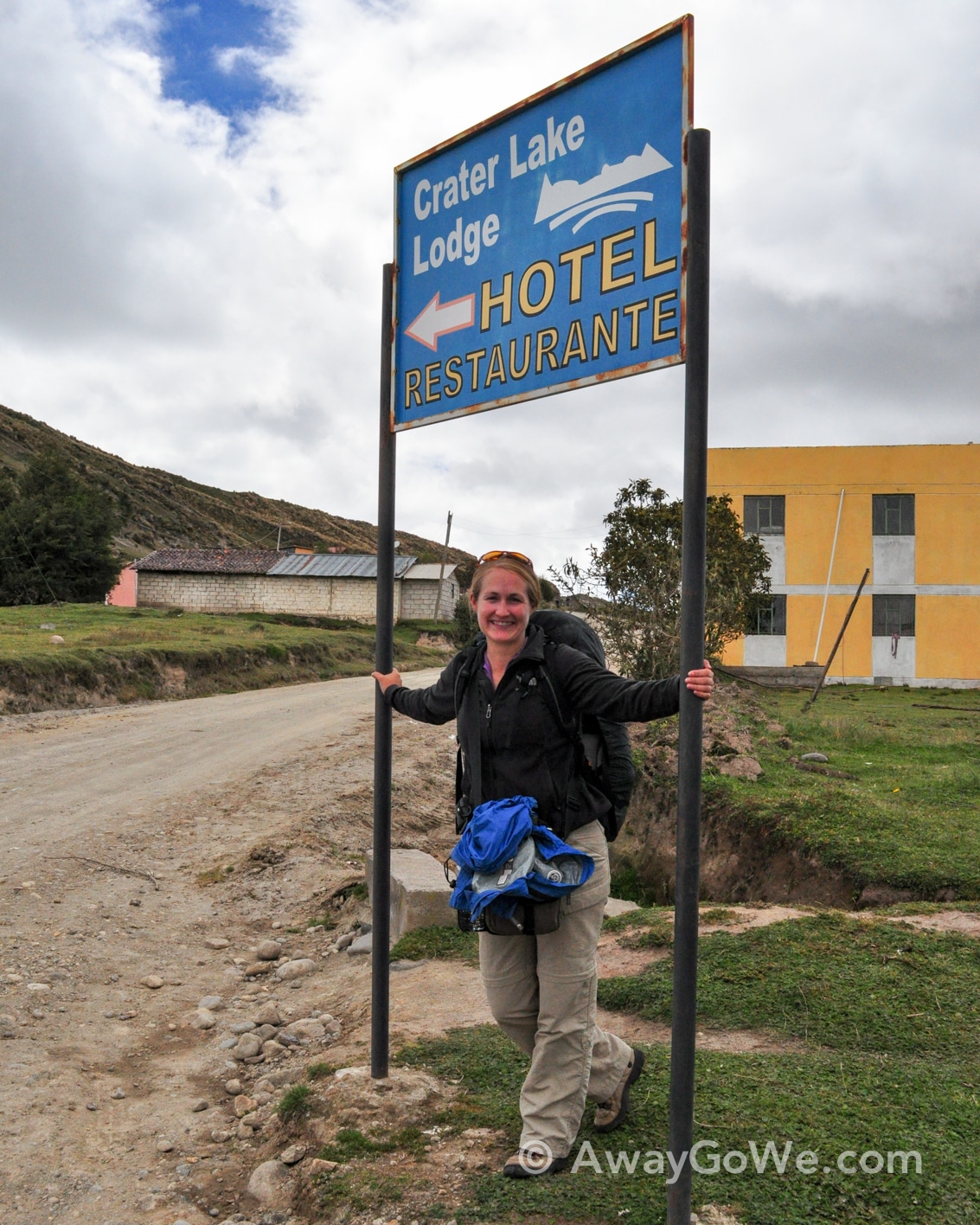 4,000 miles from Oregon, we didn't expect to stumble upon the Crater Lake Lodge!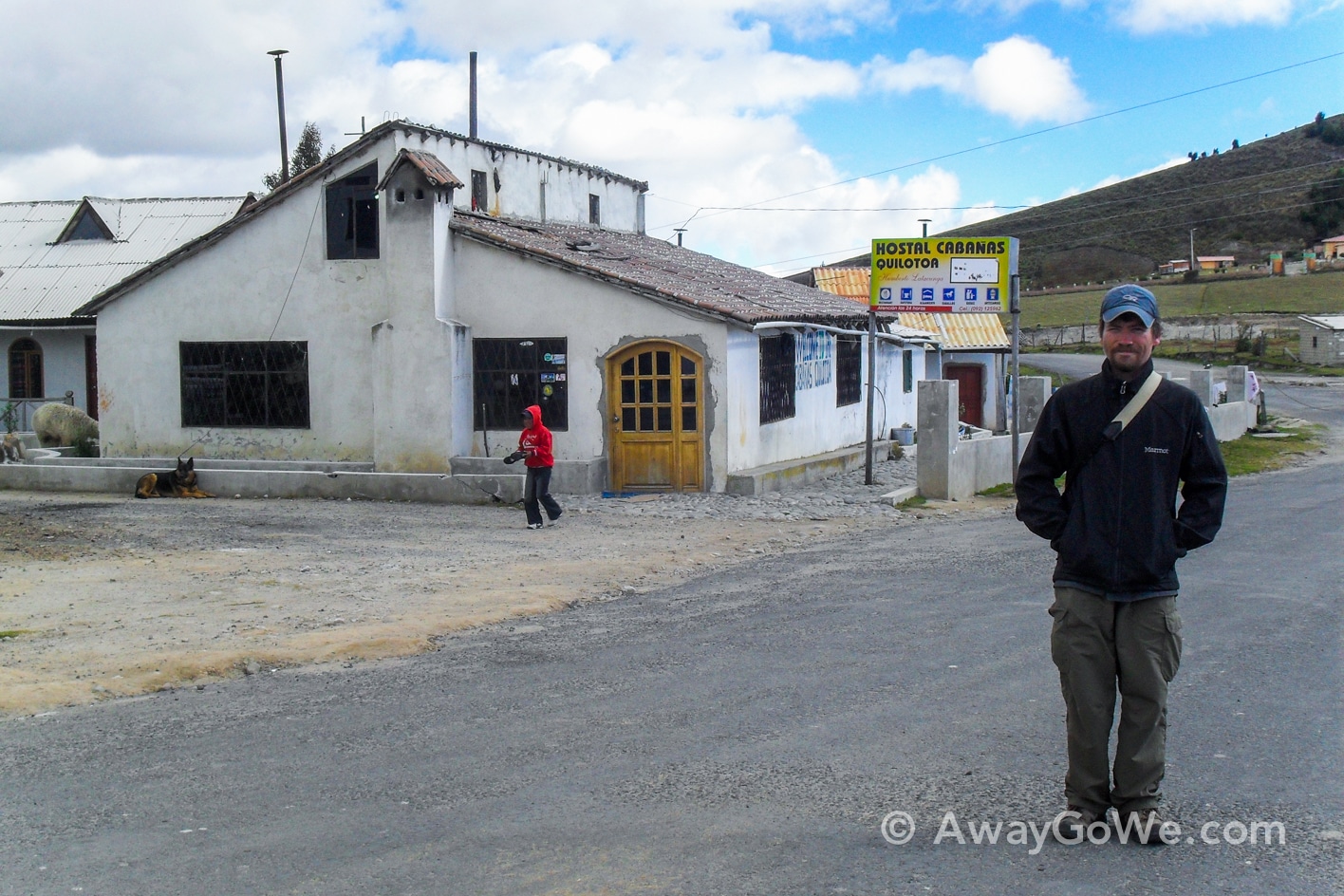 Ultimately, we opted for the far more exotic sounding Hostal Cabanas Quilotoa, which were an excellent choice…if only for the…ALPACAS.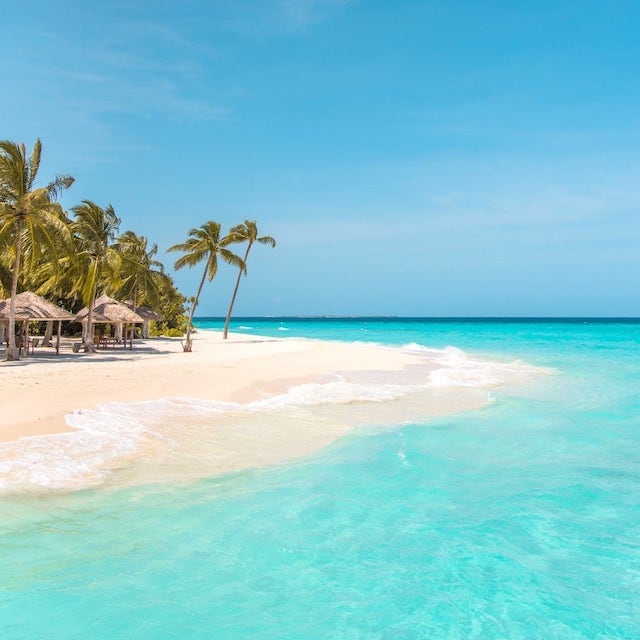 Subscribe to AwayGoWe!
Get our latest articles in your inbox, plus subscriber-only travel tips, special promotions, and more!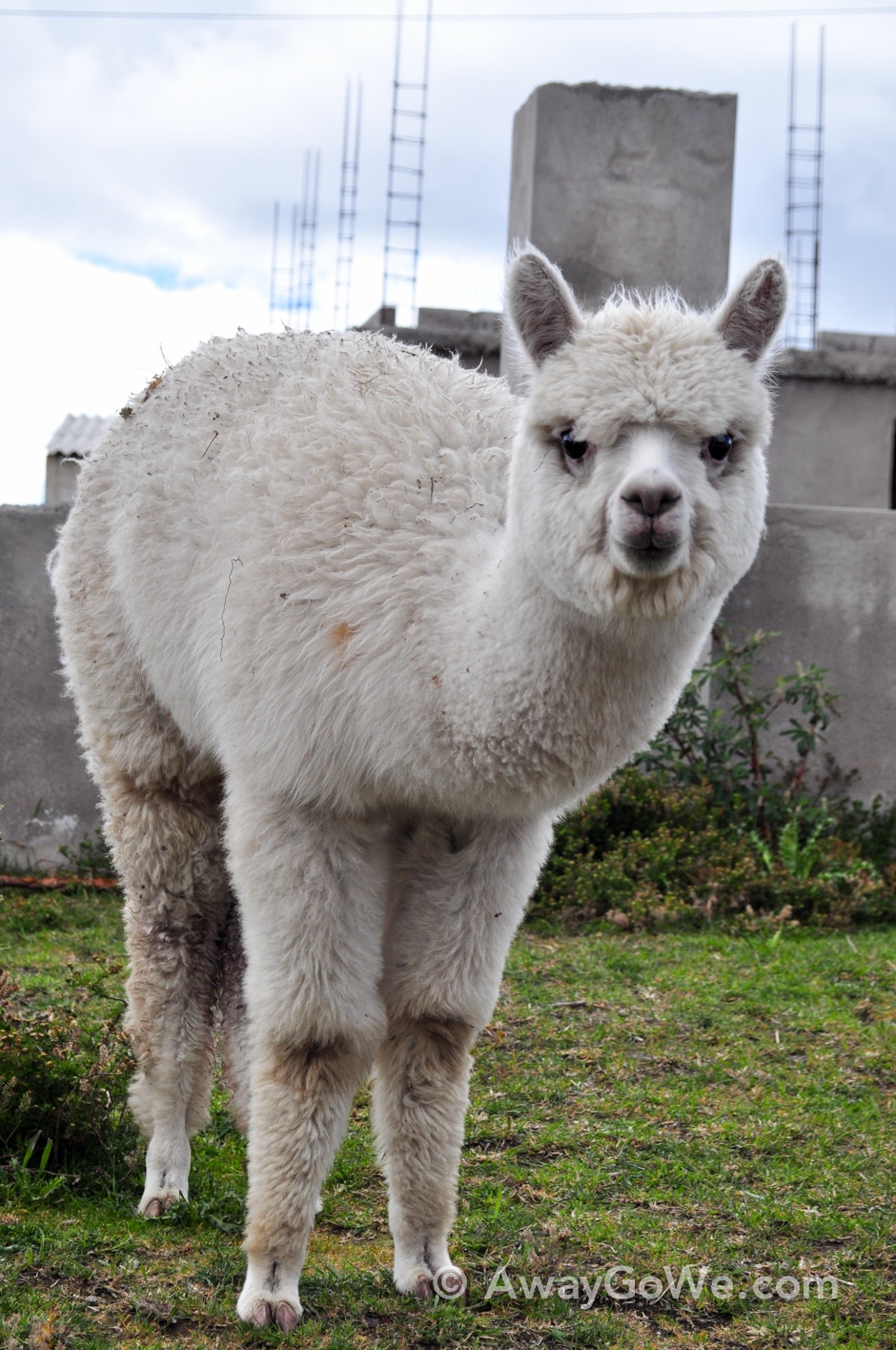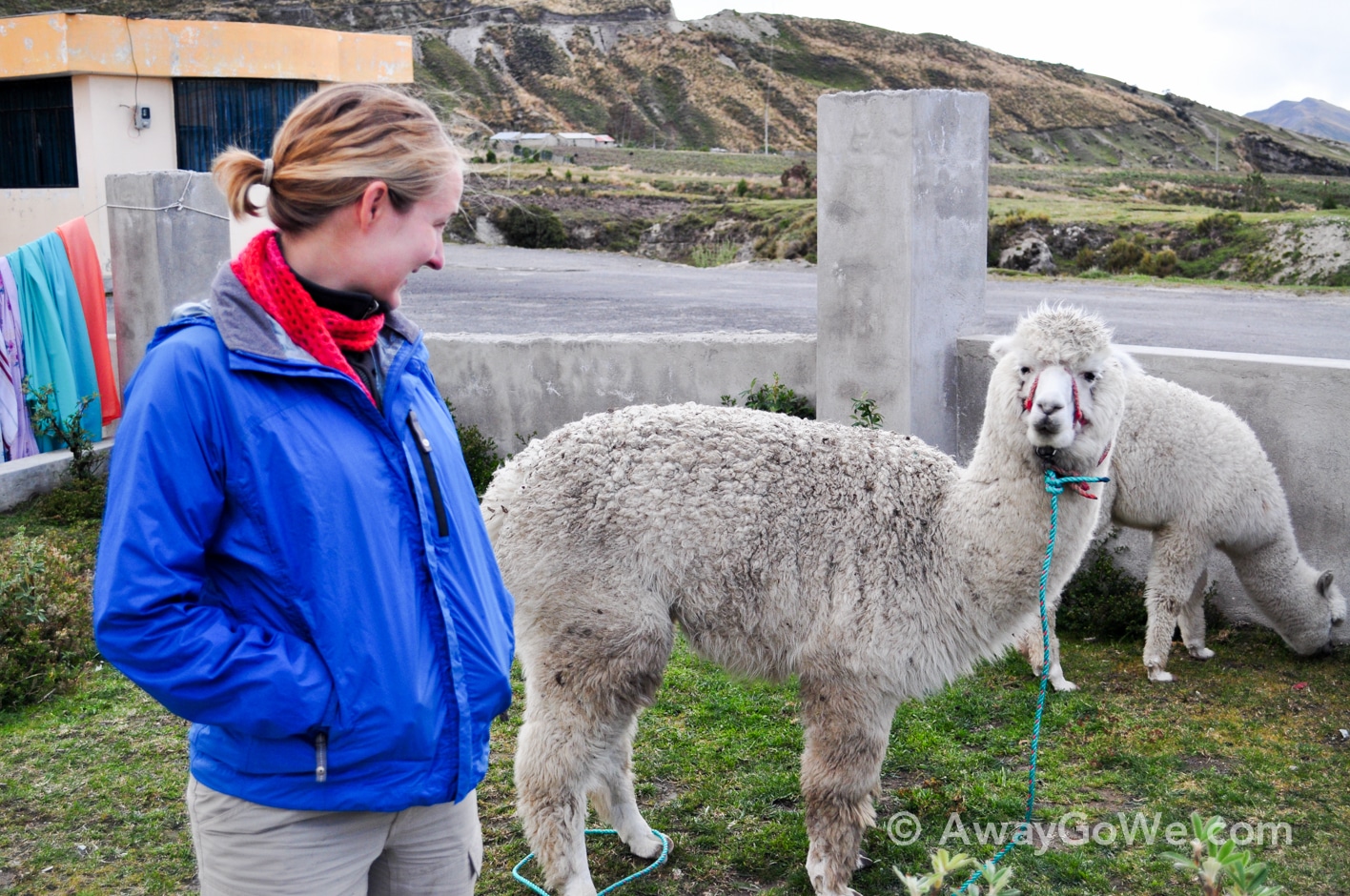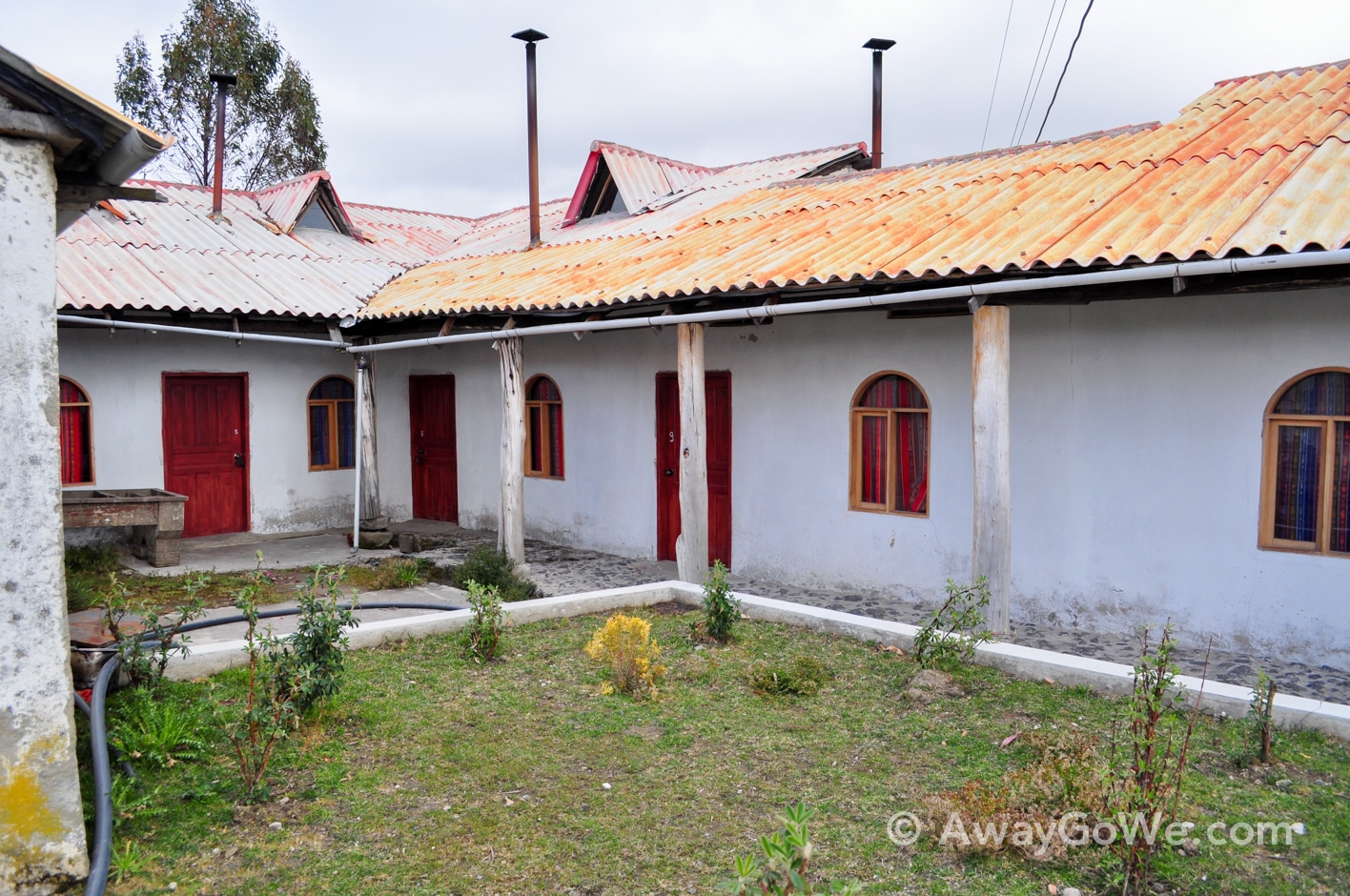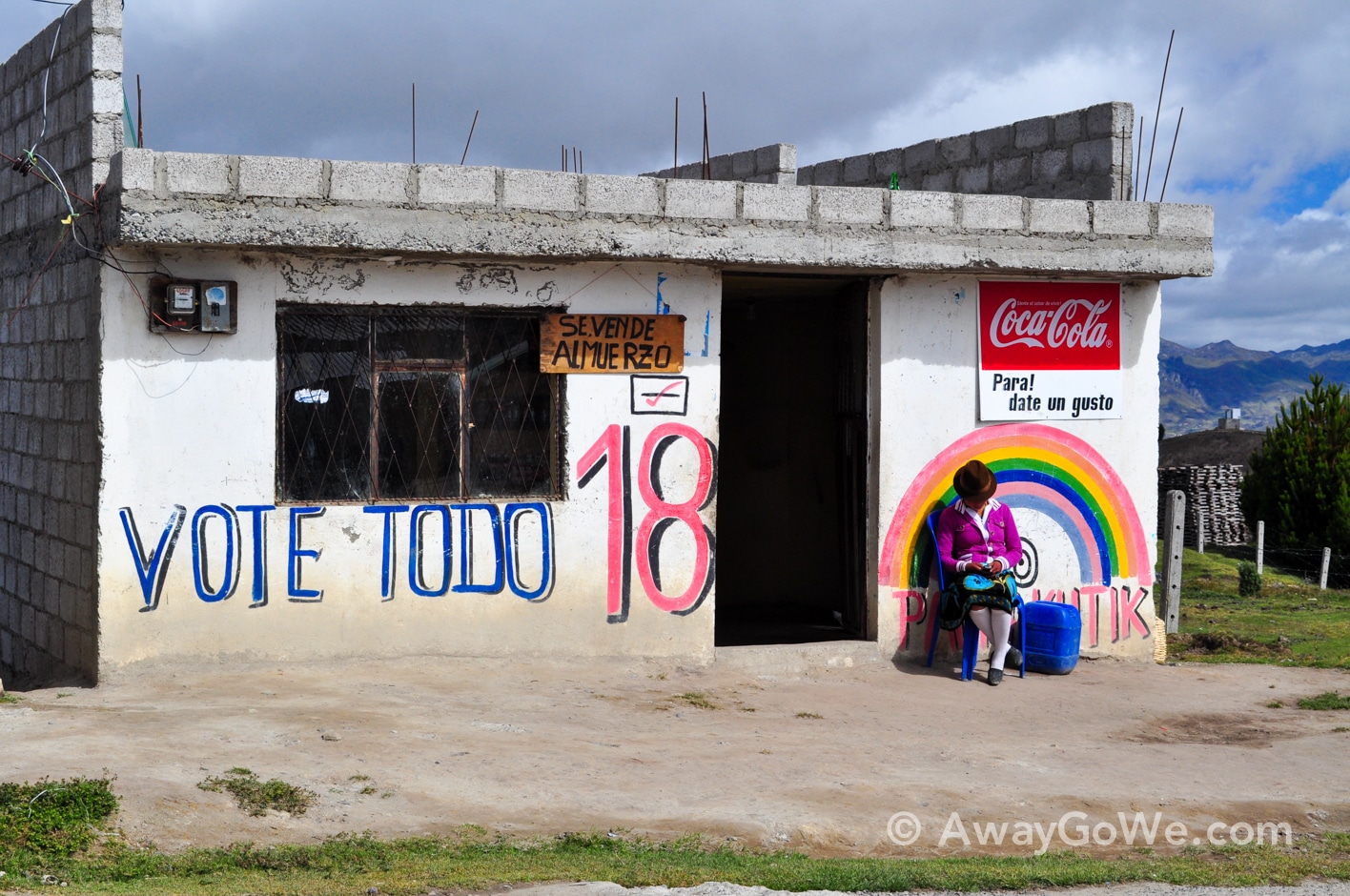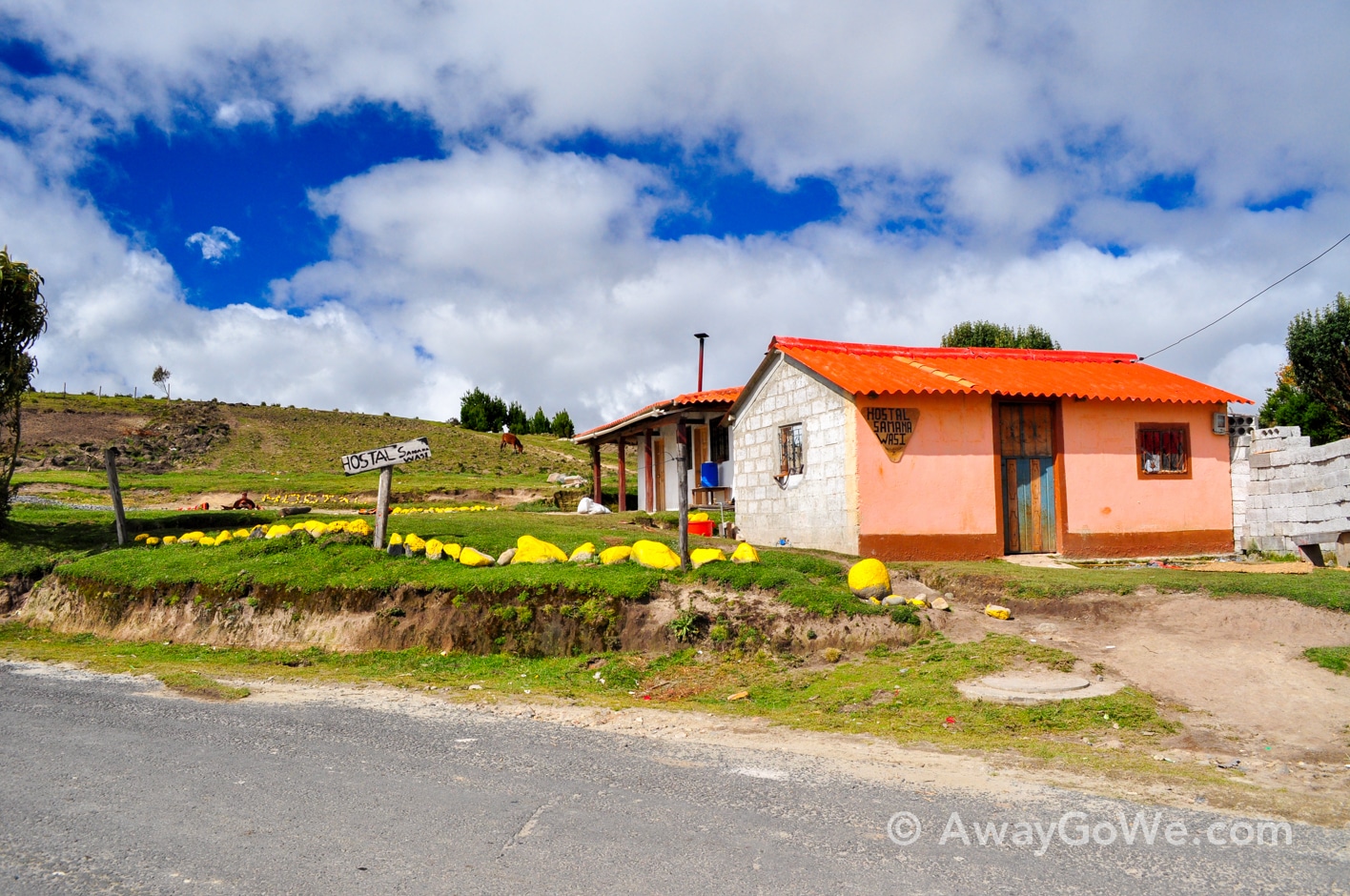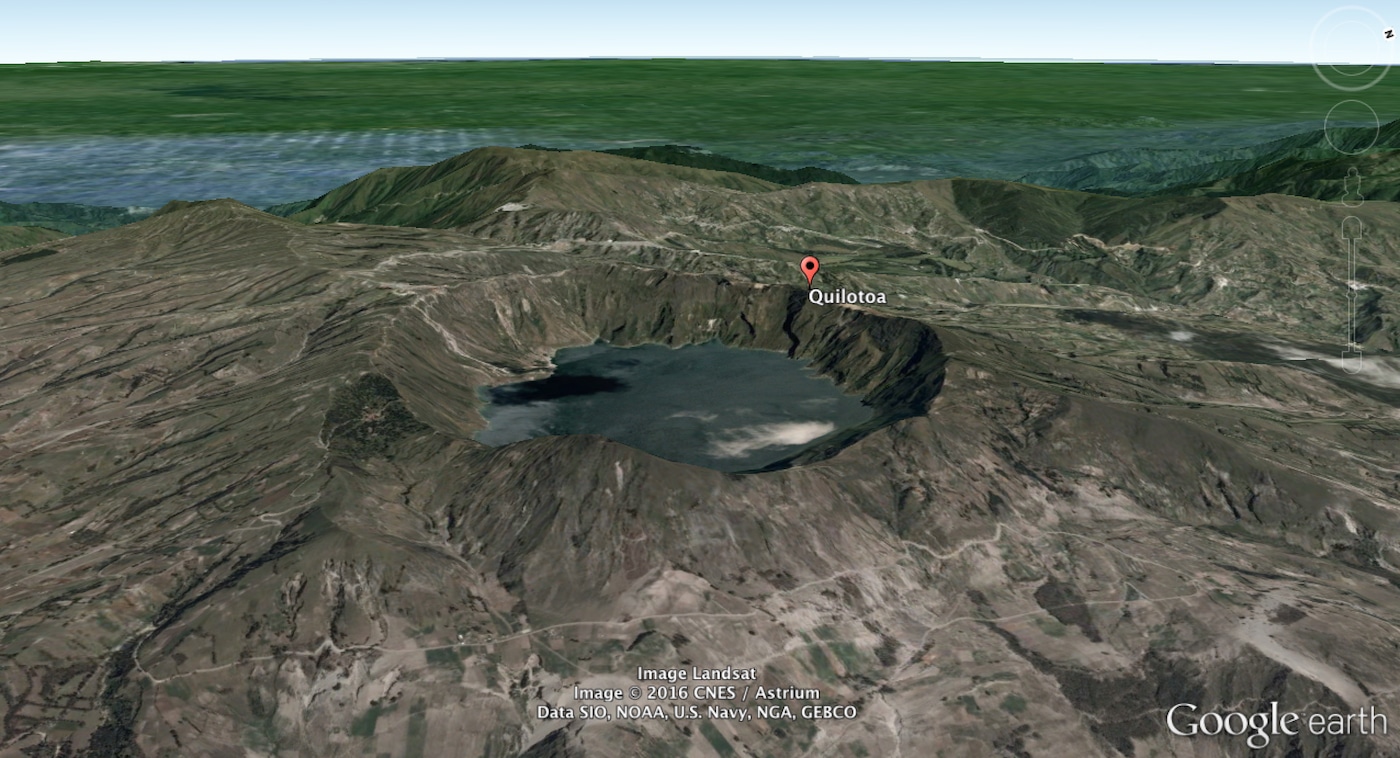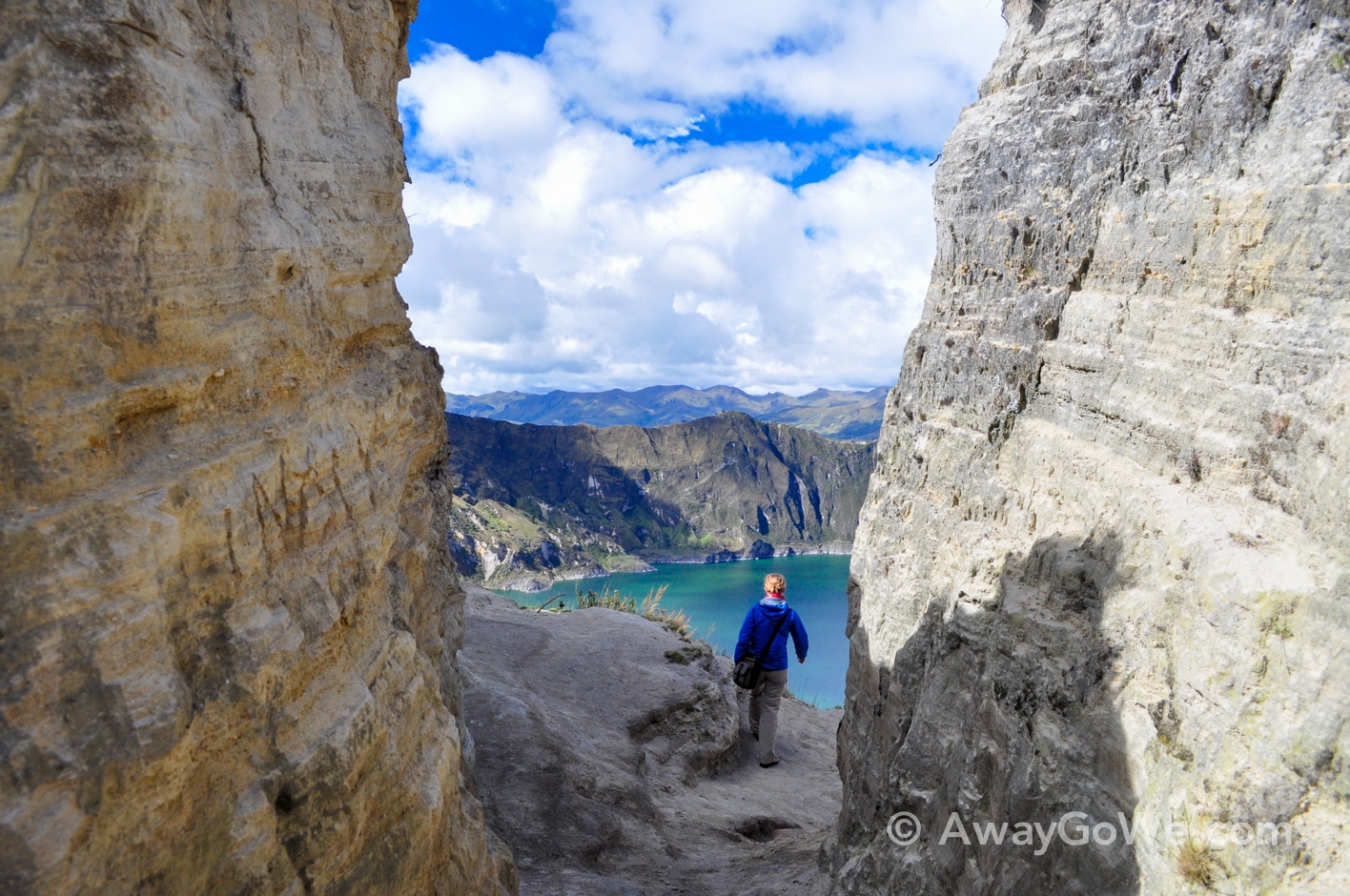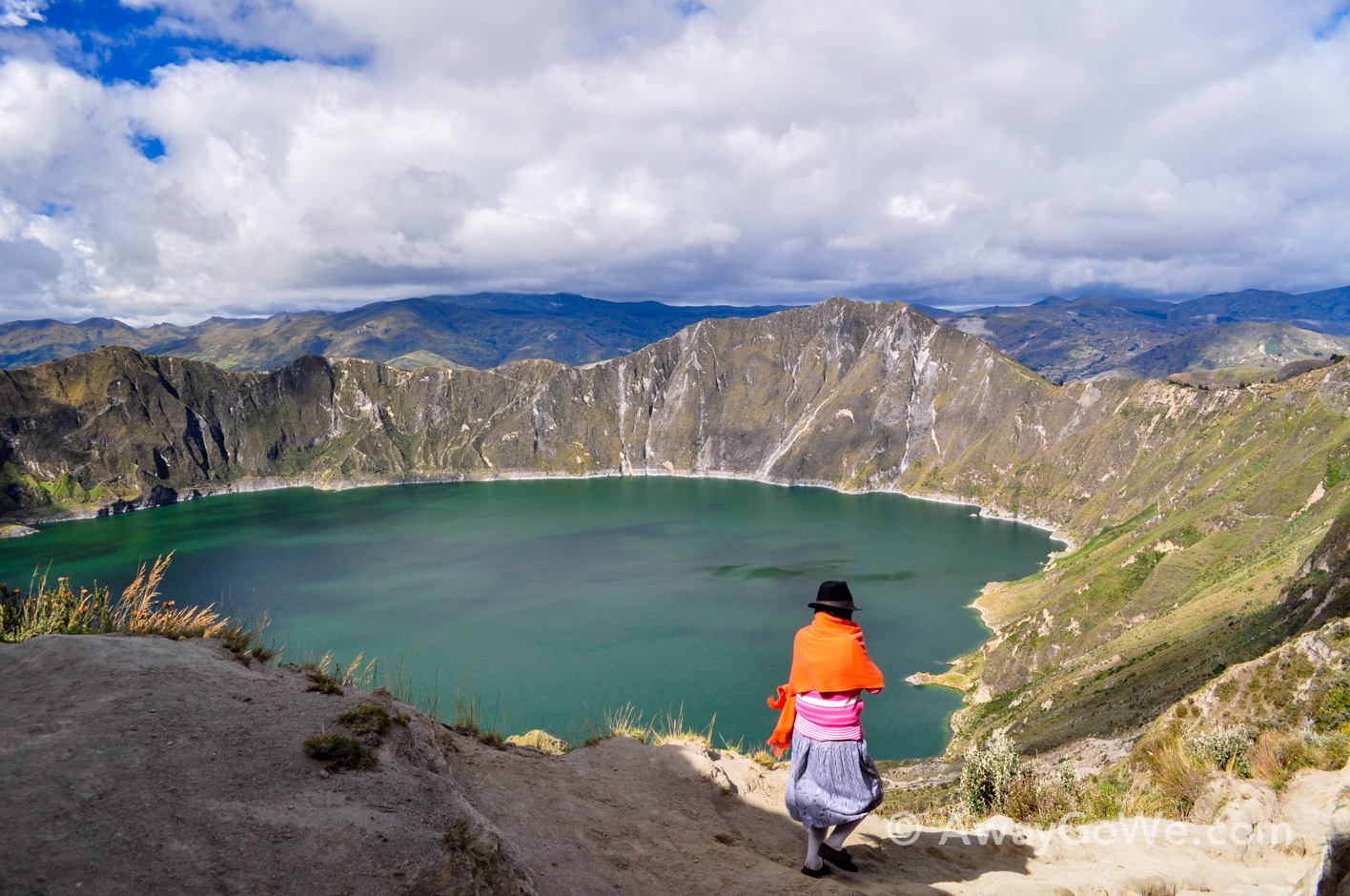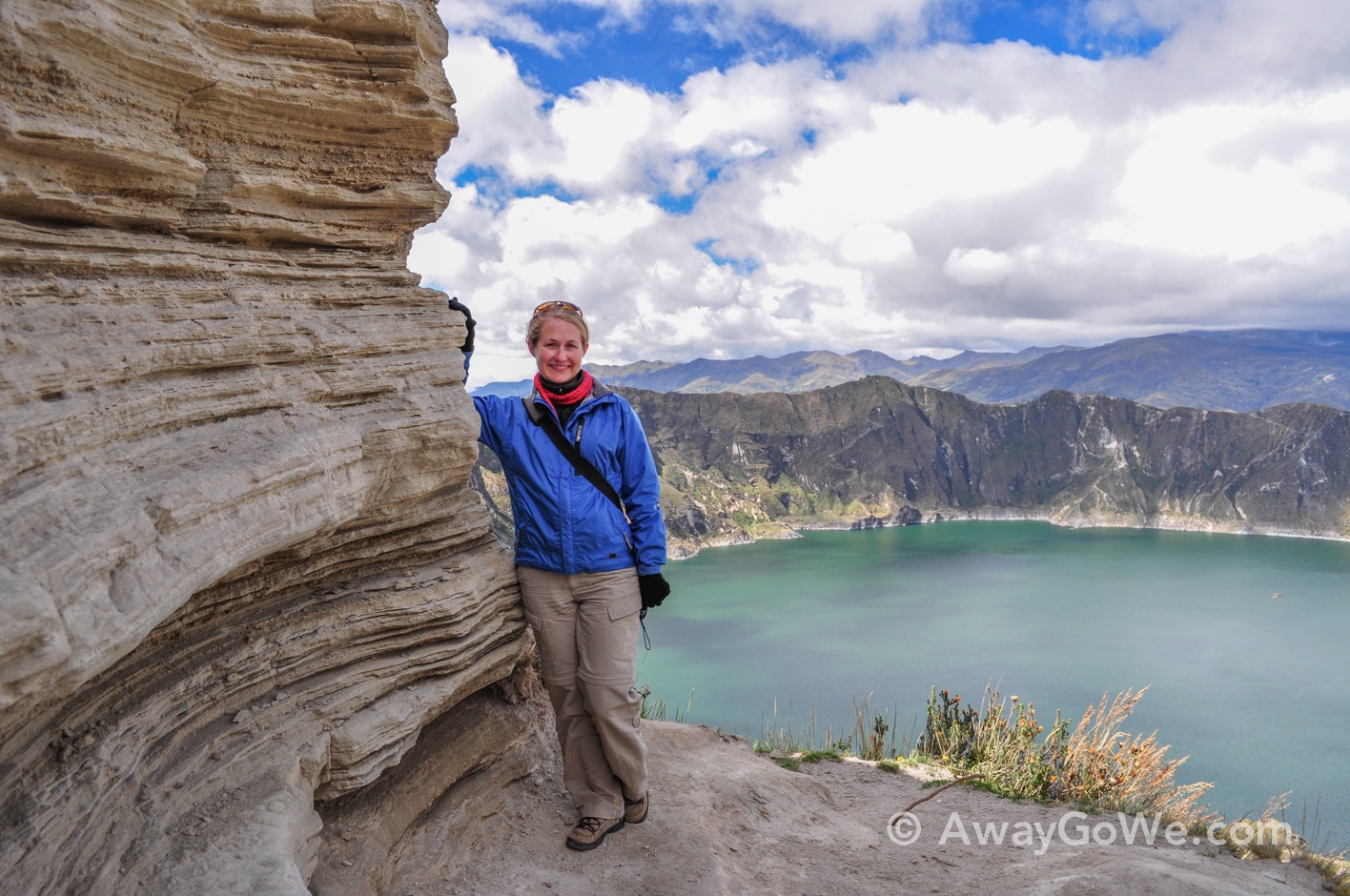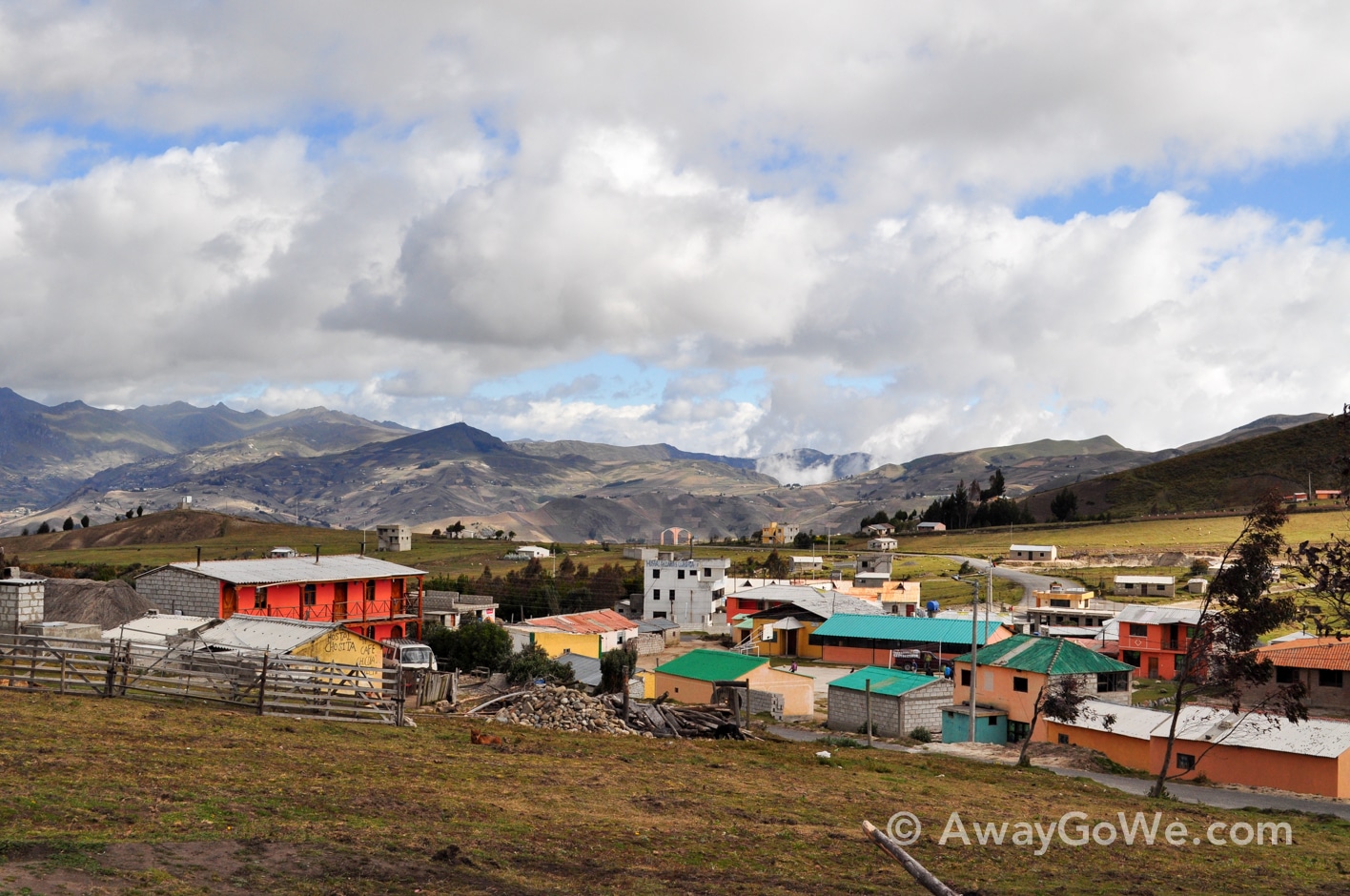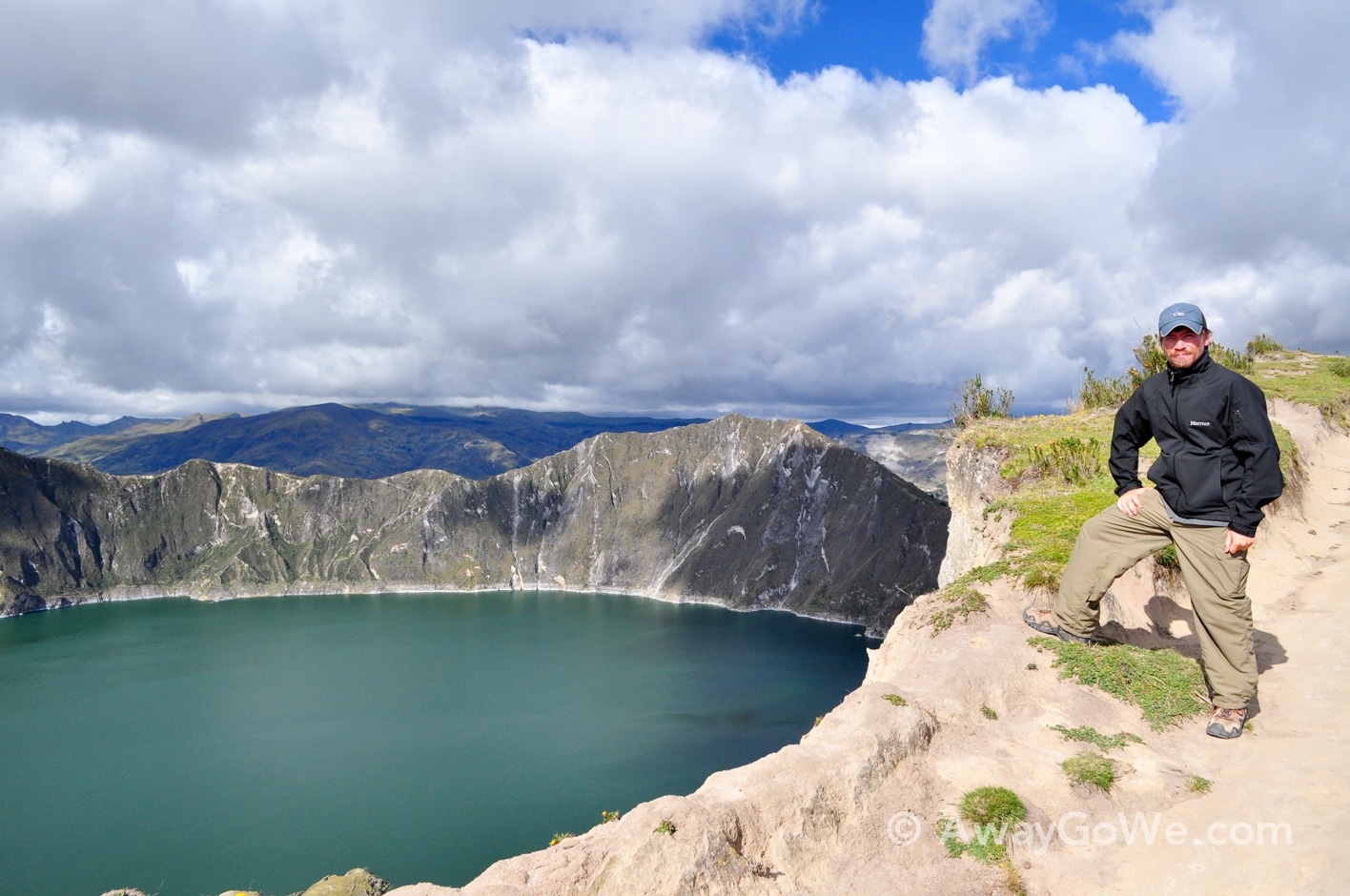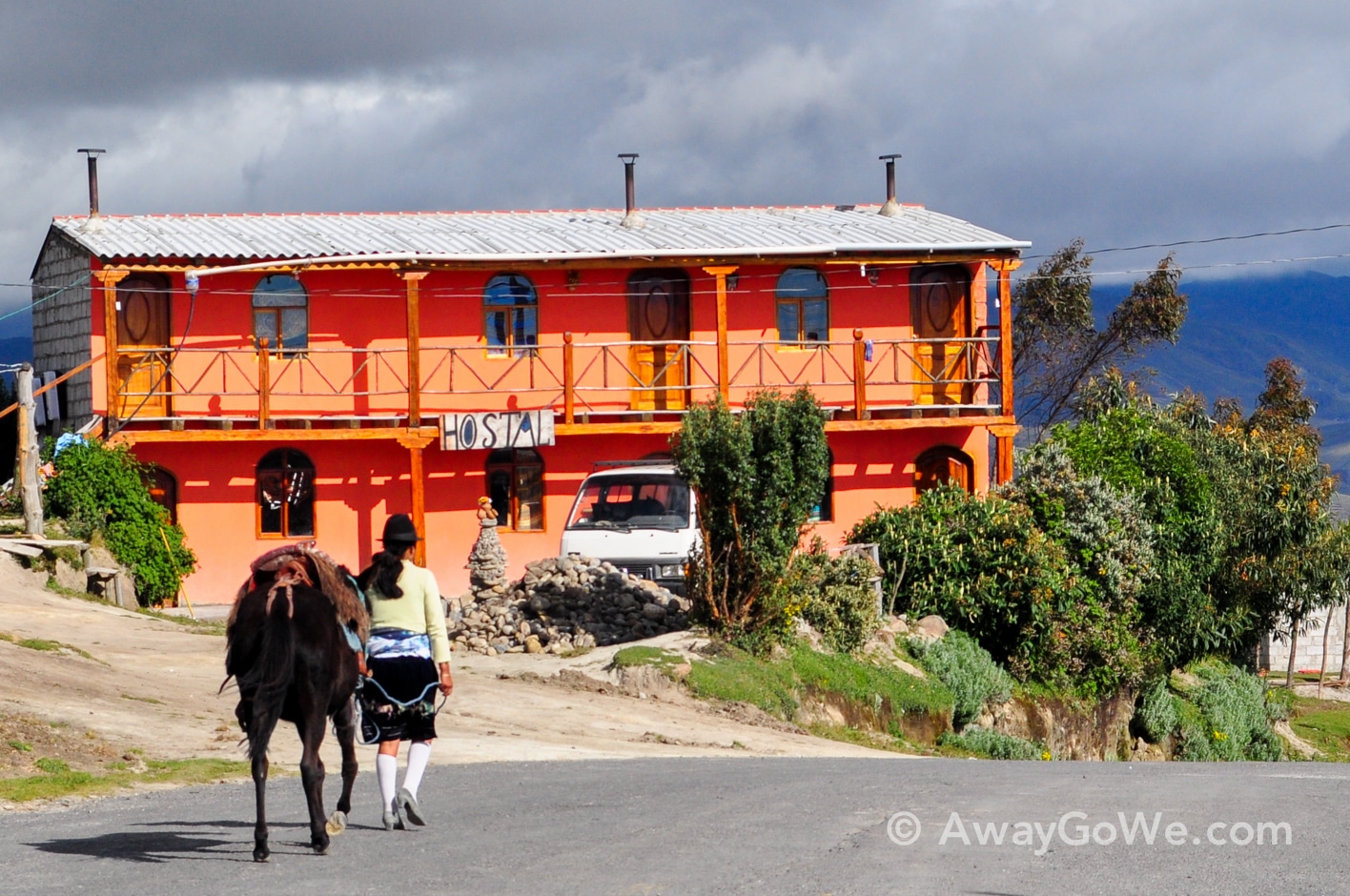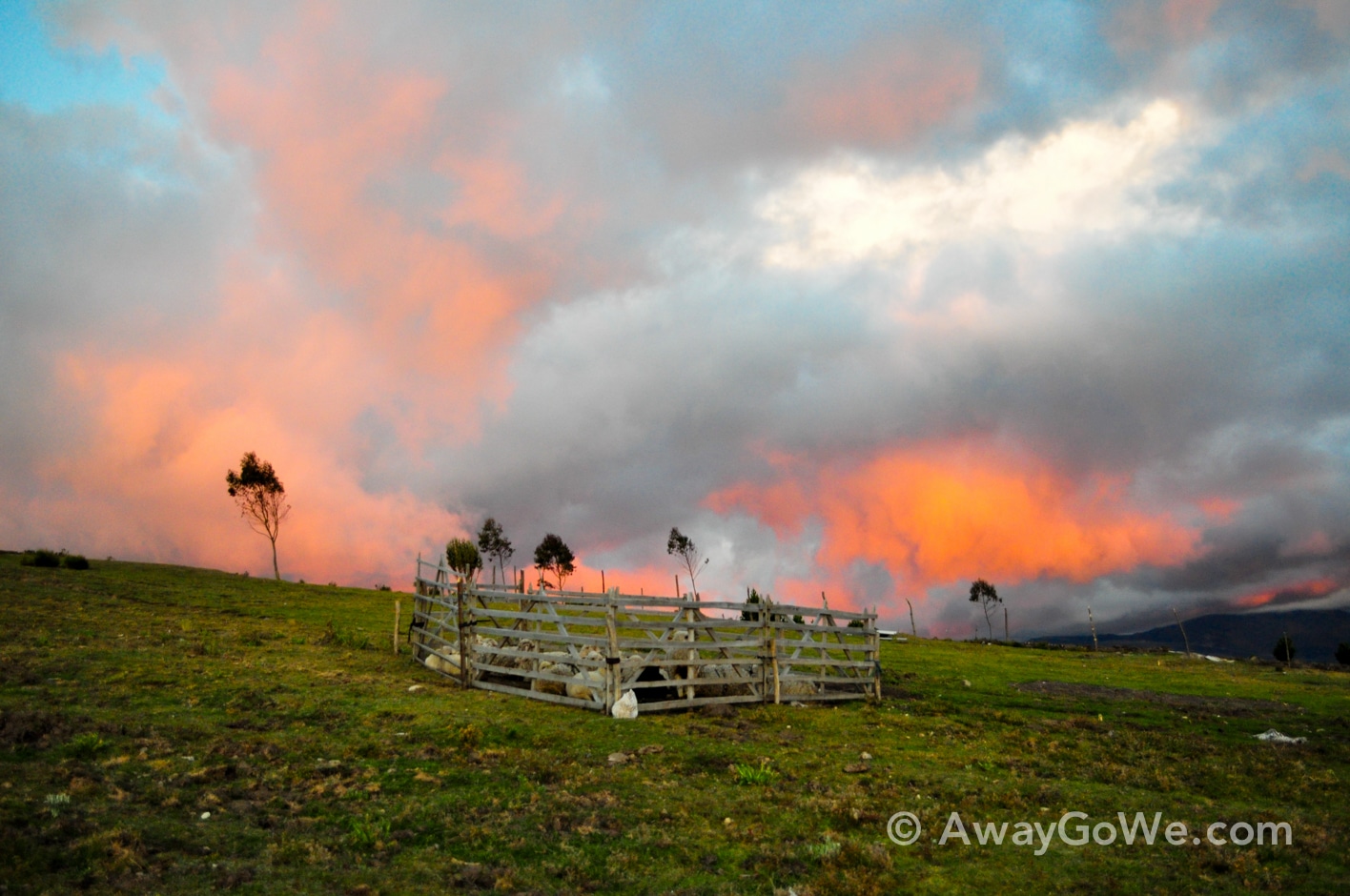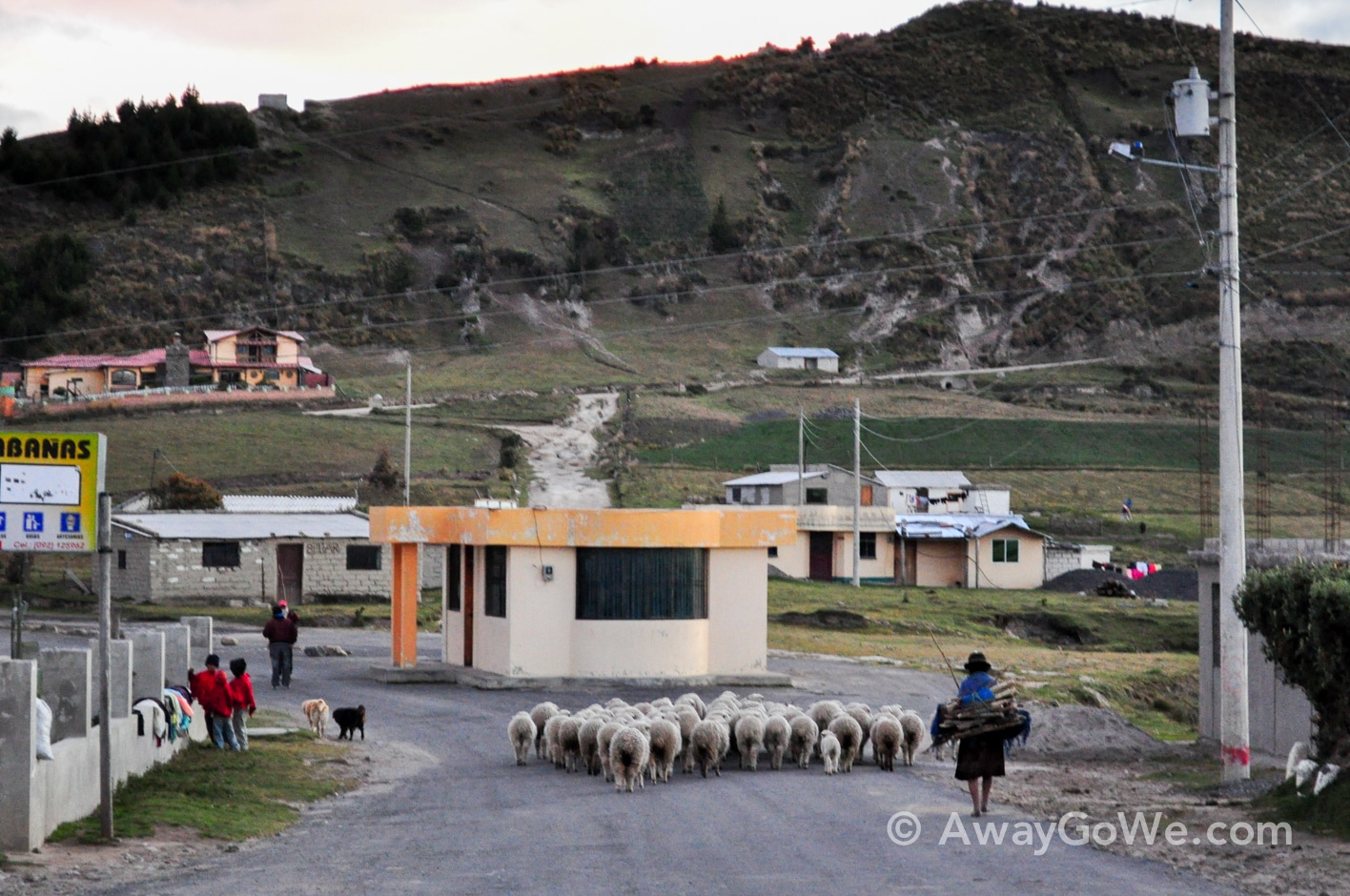 Tomorrow, we conquer the rim!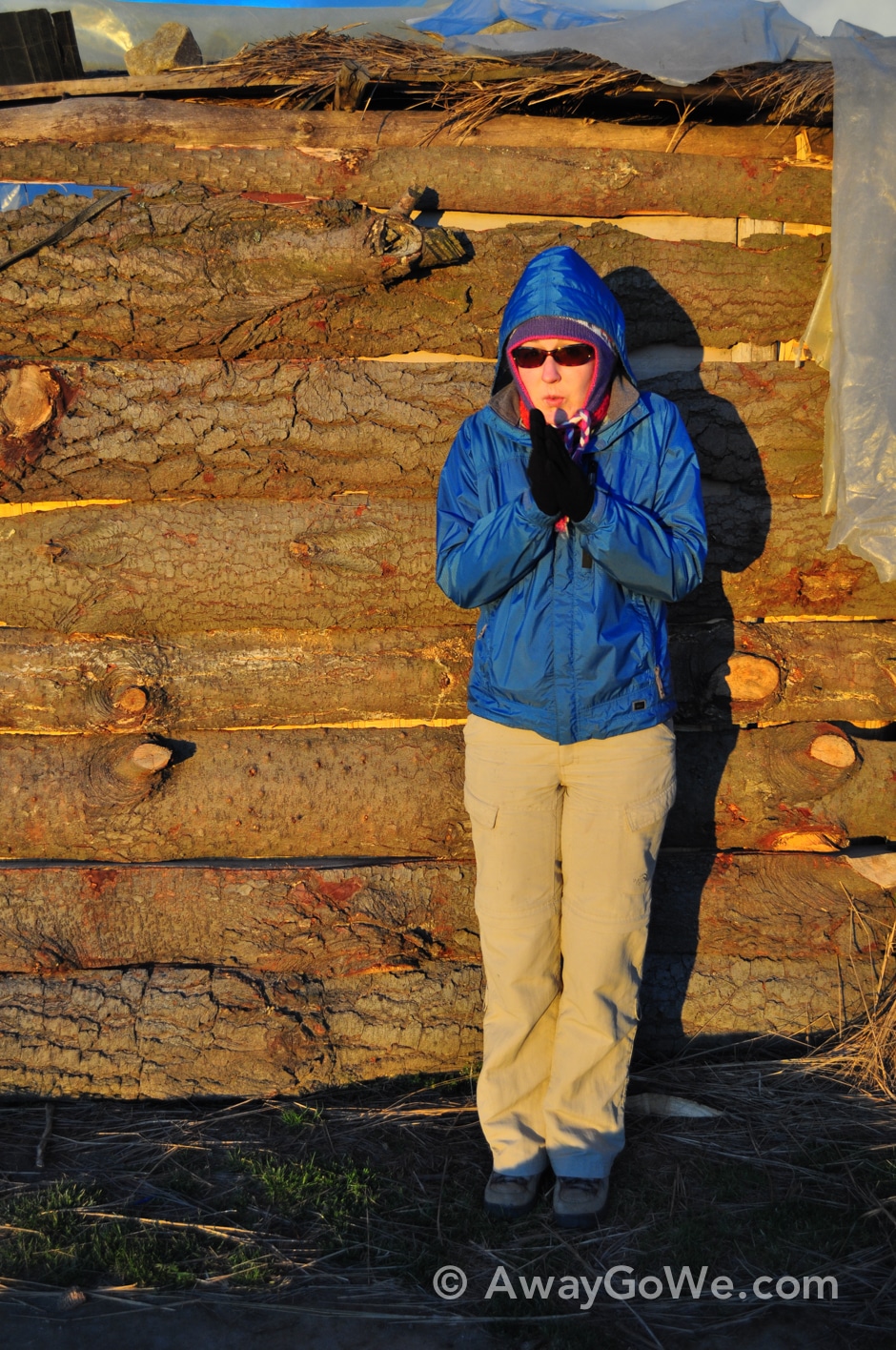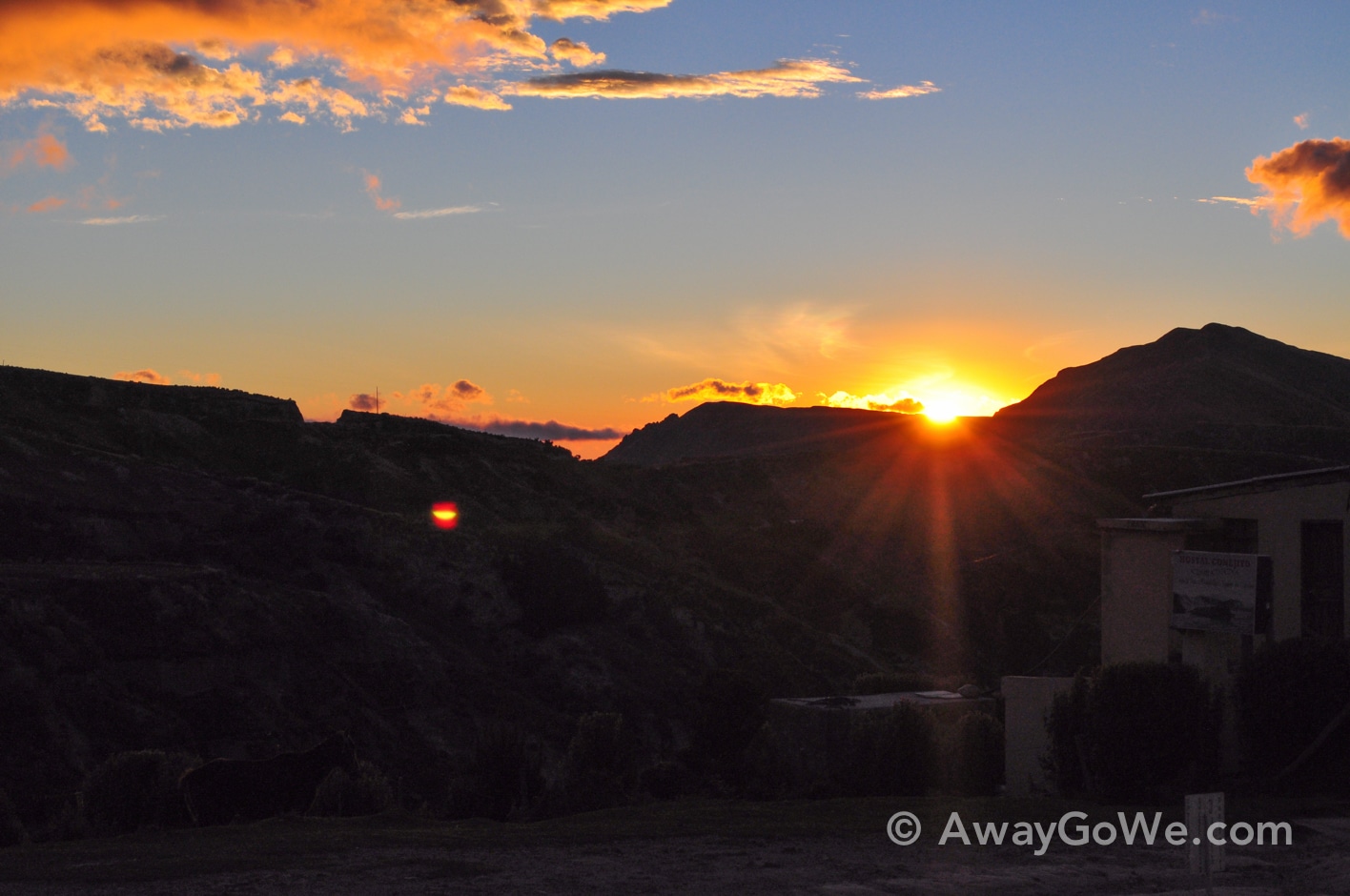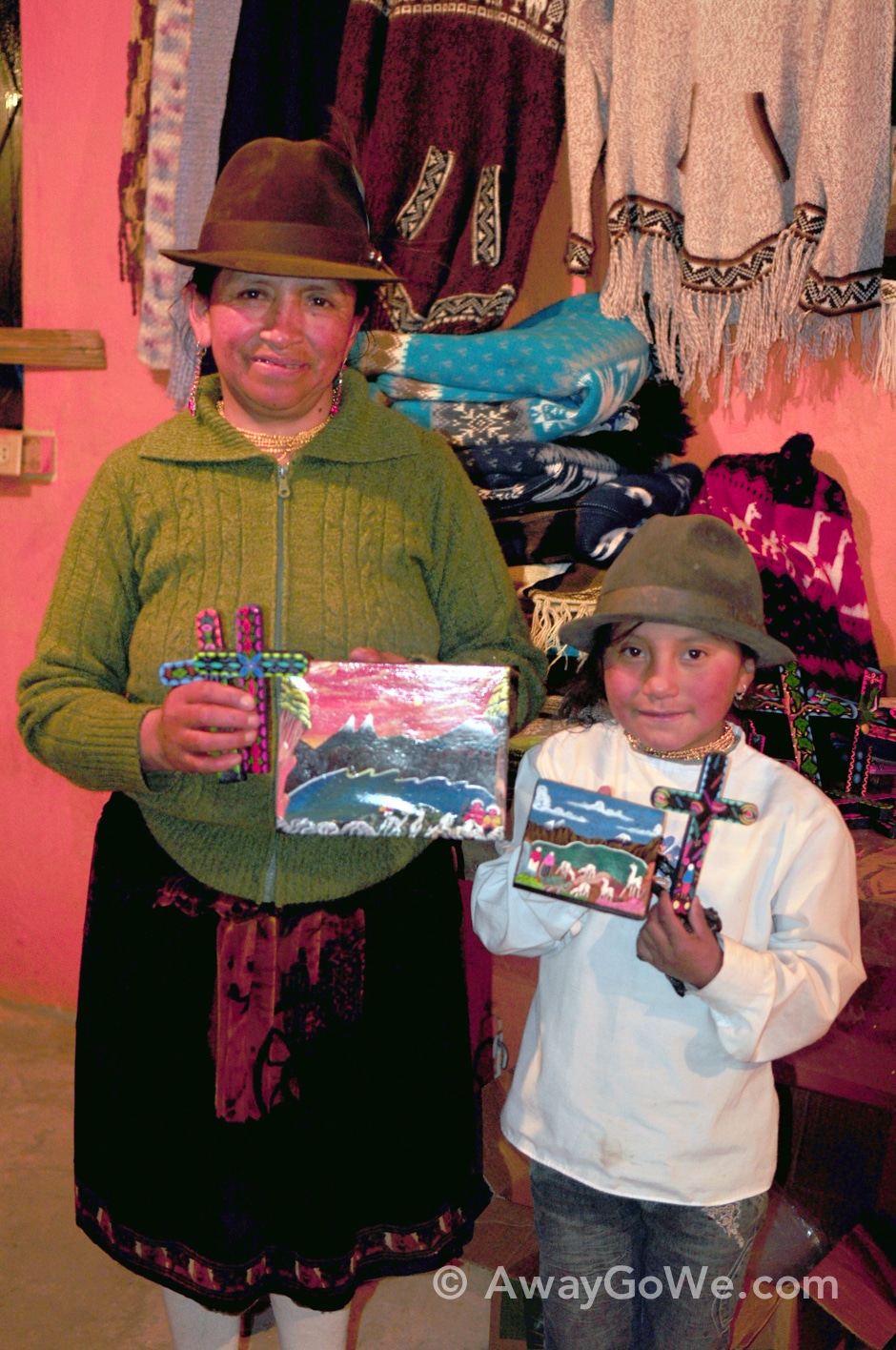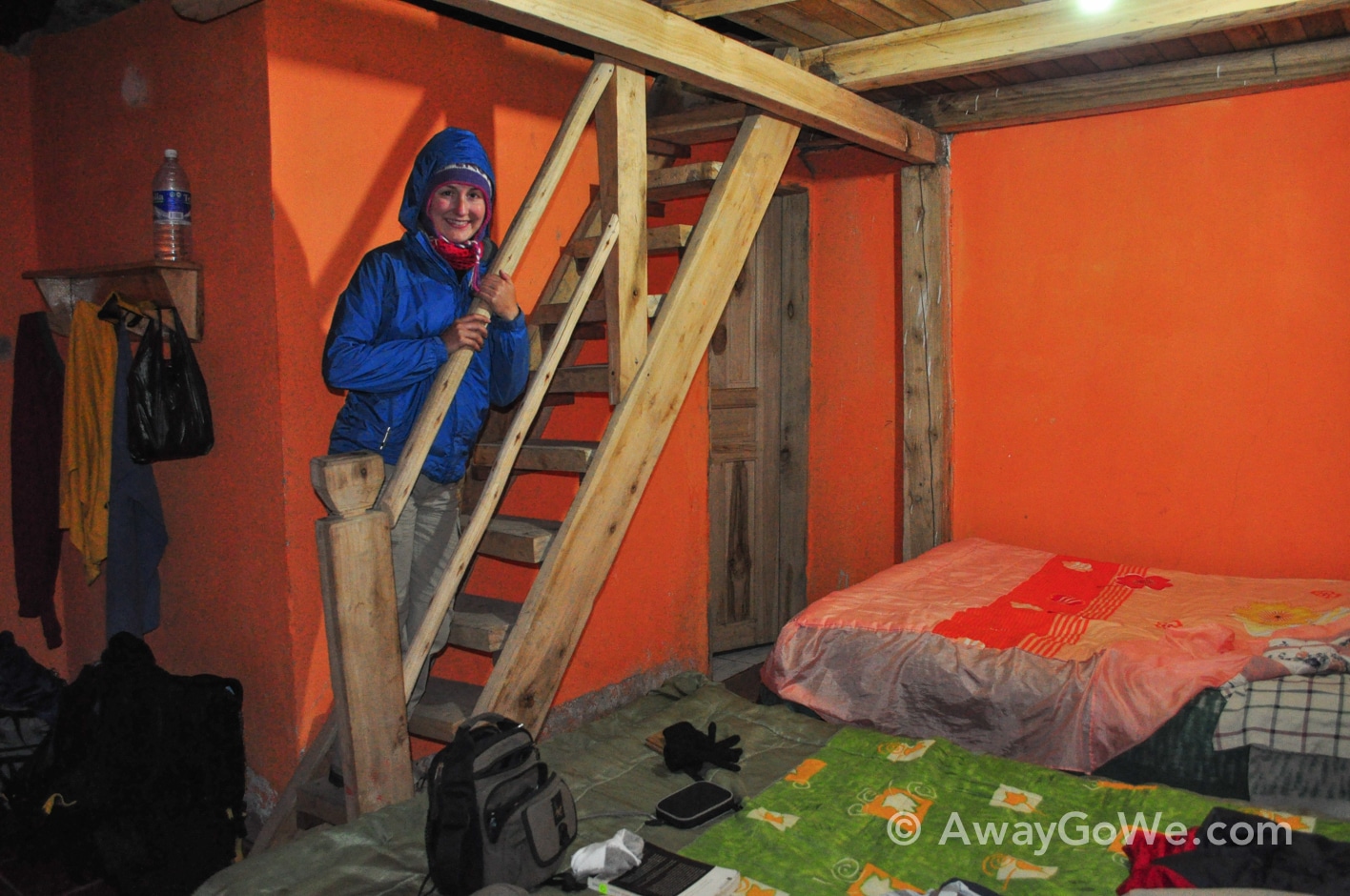 4 August 2010