Out with the old, in with the new is the mantra across many major cities in Southeast Asia.
While local governments and planners in some of the region's historic capitals have made concrete attempts to preserve the architectural heritage of their cities, Vientiane, the modest capital of Lao PDR, doesn't seem to be one of them.
One of five remaining one-party Communist countries in the world, officials seem ambivalent towards preserving the capital's old buildings, which evoke a variety of styles, tastes, and eras.
As heartbreaking as it is to see aesthetically wondrous century-old French colonial buildings fall into disrepair (or fall victim to the wrecking ball), it's not difficult to understand why there might not be a lot of love for these buildings in Laos, given the country's tumultuous past.
Indeed, moving forward towards a Singaporean-style utopia of sorts appears to be the aim of central planners. In that vein, the mass destruction of Vientiane's crumbling structures and physical remnants of a colonial past seem hardly surprising.
What does surprise me is the lack of affection for the mid-century (Bauhaus and Soviet-style) architecture that defined the post-colonial and Communist era in Laos, especially given the enthusiasm with which the history of this period is protected and propagated.
Though Vientiane has ancient roots reaching back to at least the 9th century AD, very little (if any) of Vientiane's pre-19th century past remains to this day, putting the city in stark contrast to the likes of Luang Prabang.
Beyond a handful of well-preserved 19th-century wats (Buddhist temples), visitors shouldn't expect to find many historic structures around Vientiane.
The smattering of beautiful French architecture is what seems to catch the eye of most visitors here. For me, however, its the striking mid-century architecture that sets Vientiane apart.
When we first visited Vientiane in 2012, the central city core of Chantabuly was a place frozen in time. Walk Rue Setthathilath or Ban Haysoke's high street of Chao Anou Road and find yourself transported back in time 50 years.
Seven years later, it's quite a different story. Easily half of the most interesting mid-century structures in the city center, including the historic cinema and the Lao National Radio building are no more.
This photo essay is a small attempt to preserve a bit of the endangered architectural history of Vientiane in pictures. Included here are places that have either already been demolition in favor of new development, or are in critical danger of disappearing.
Ban Mixay / Riverfront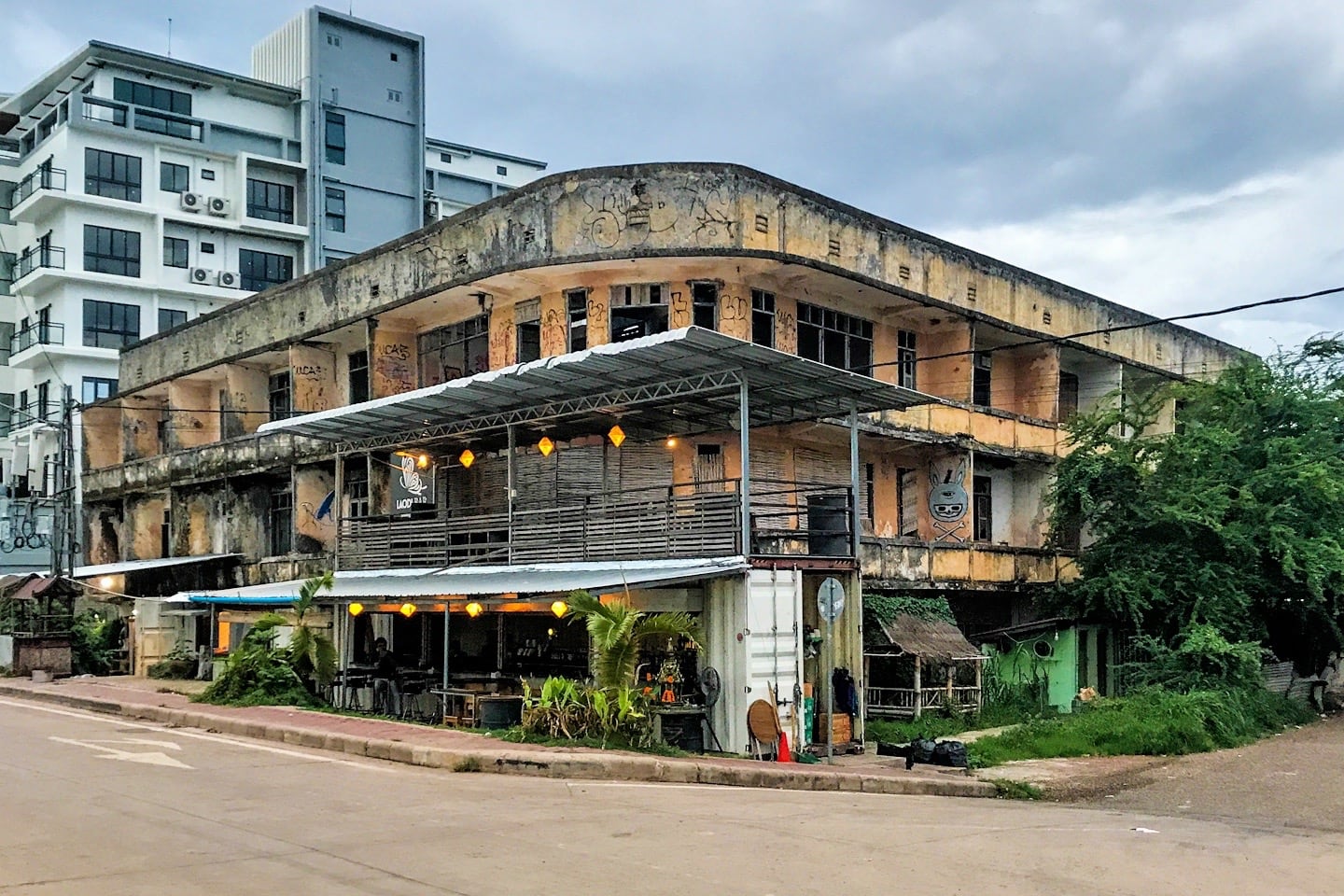 The old typing school along the waterfront, perpetually slated for both demolition and renovation, it seems.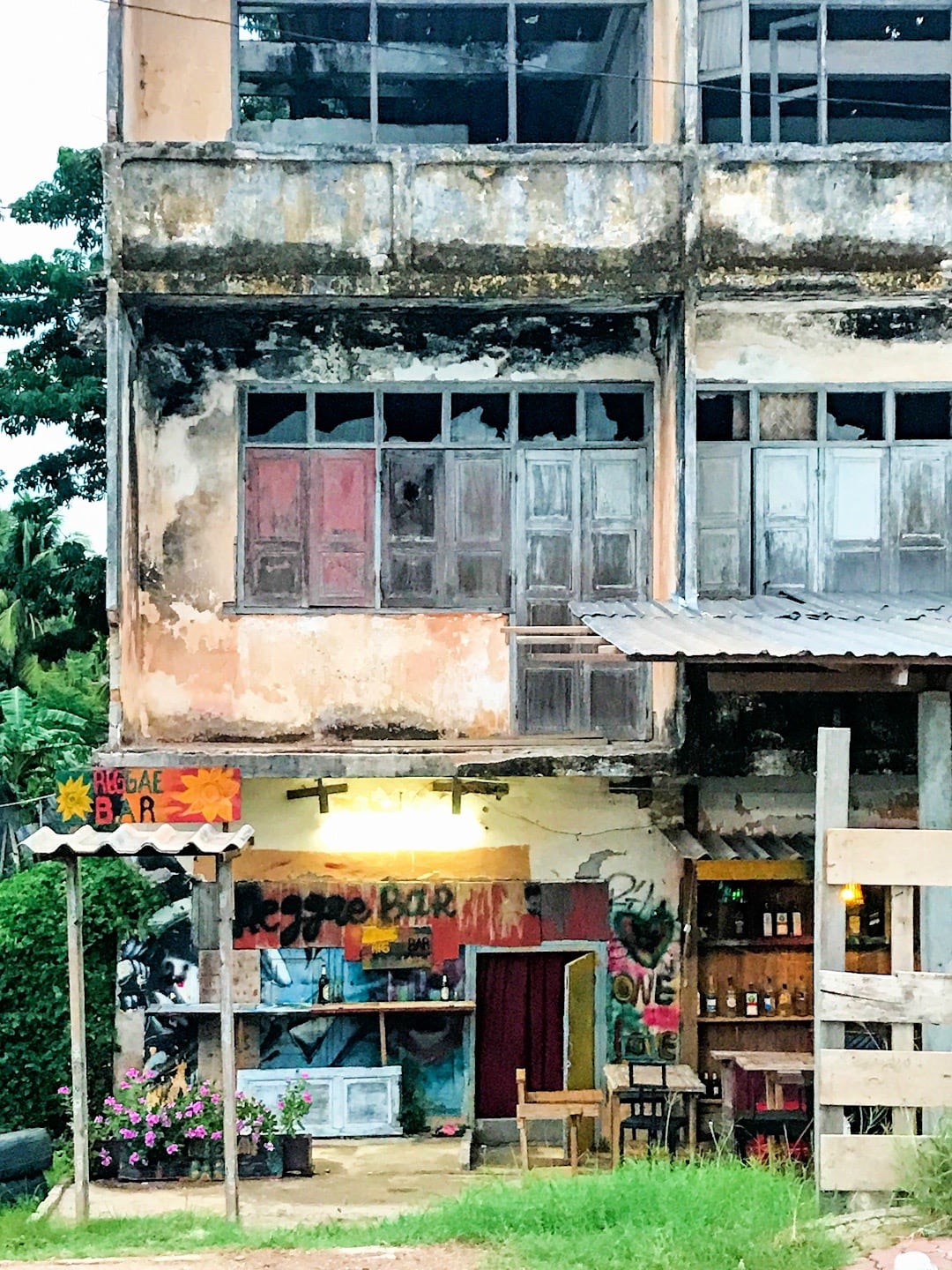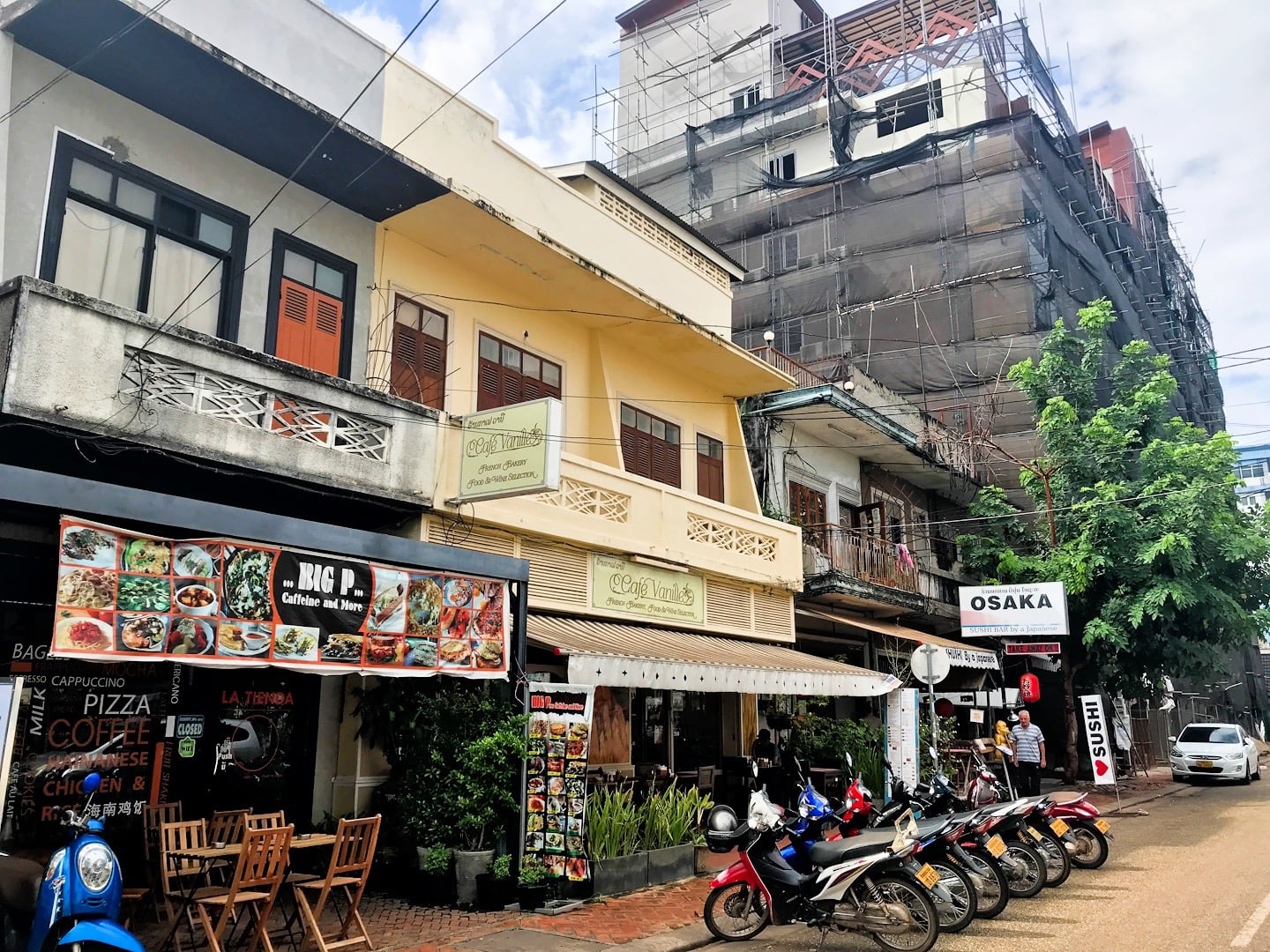 Cafe Vanille, formerly Le Banneton Cafe, one of downtown Vientiane's most venerable French cafes, in the shadow of new development.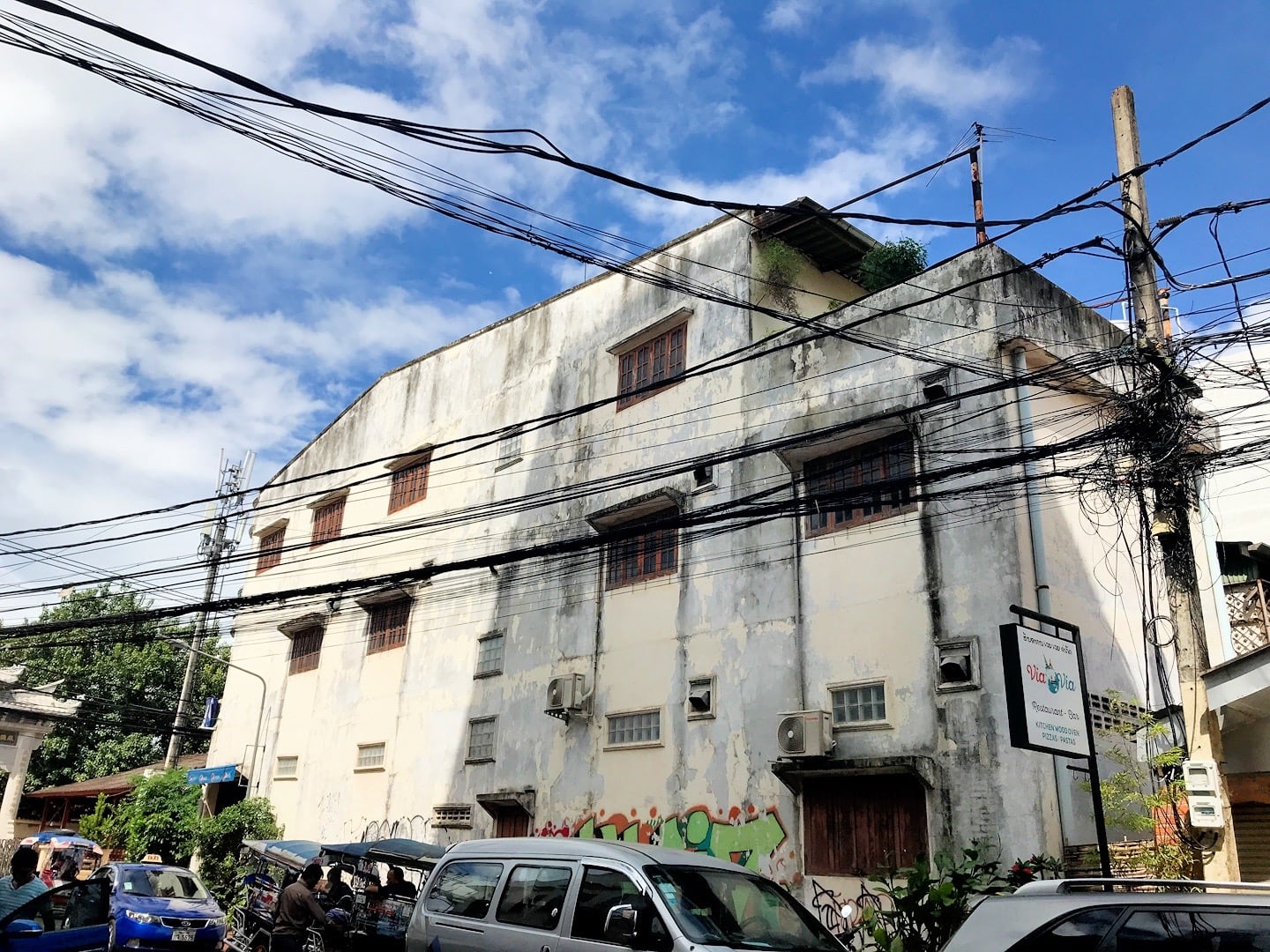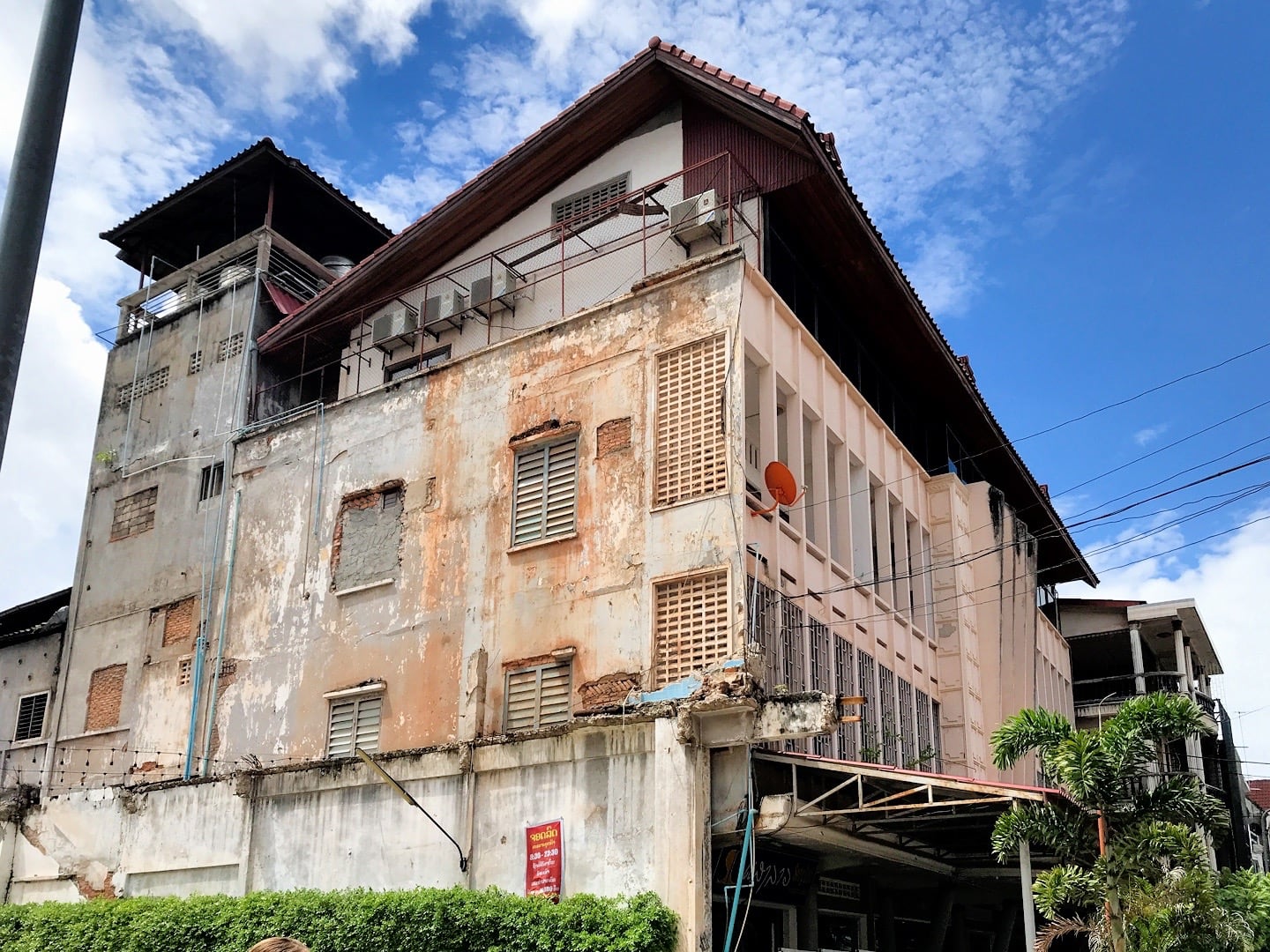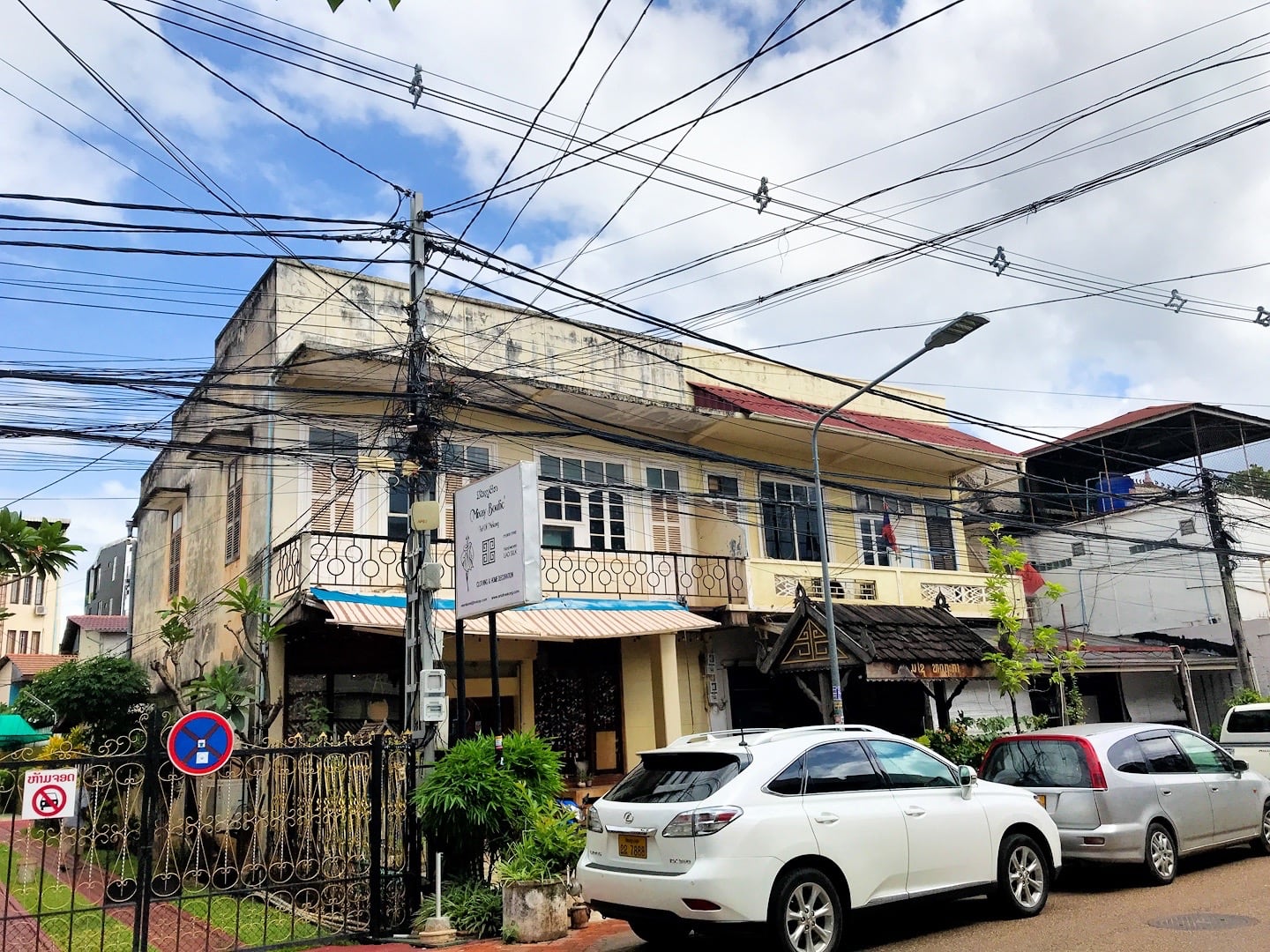 Ban Haysoke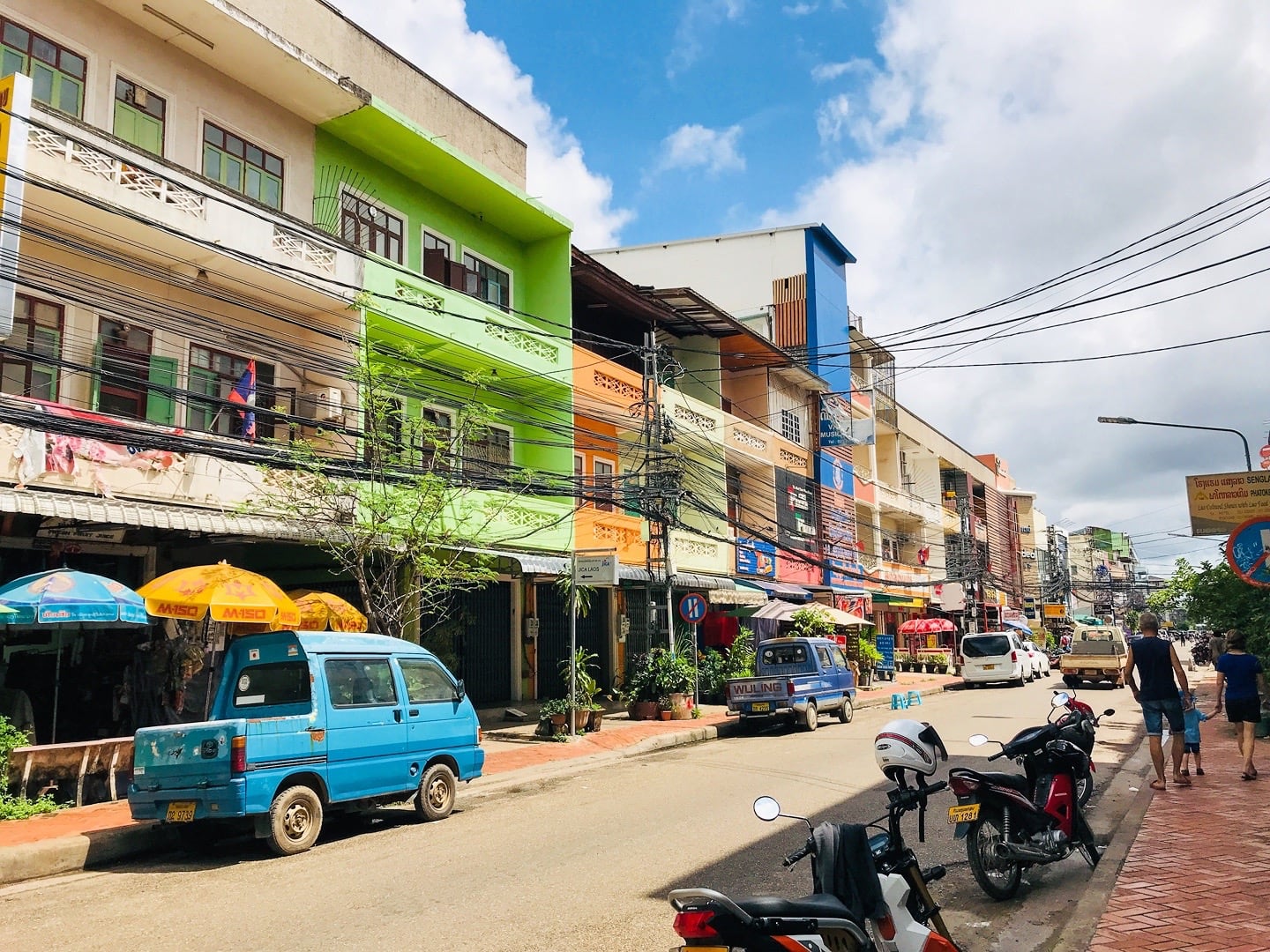 One of my favorite neighborhoods in Vientiane, for its awesome street food, bustling Southeast Asian vibe, and mishmash of unique architectural styles, mainly dating from the mid-20th century.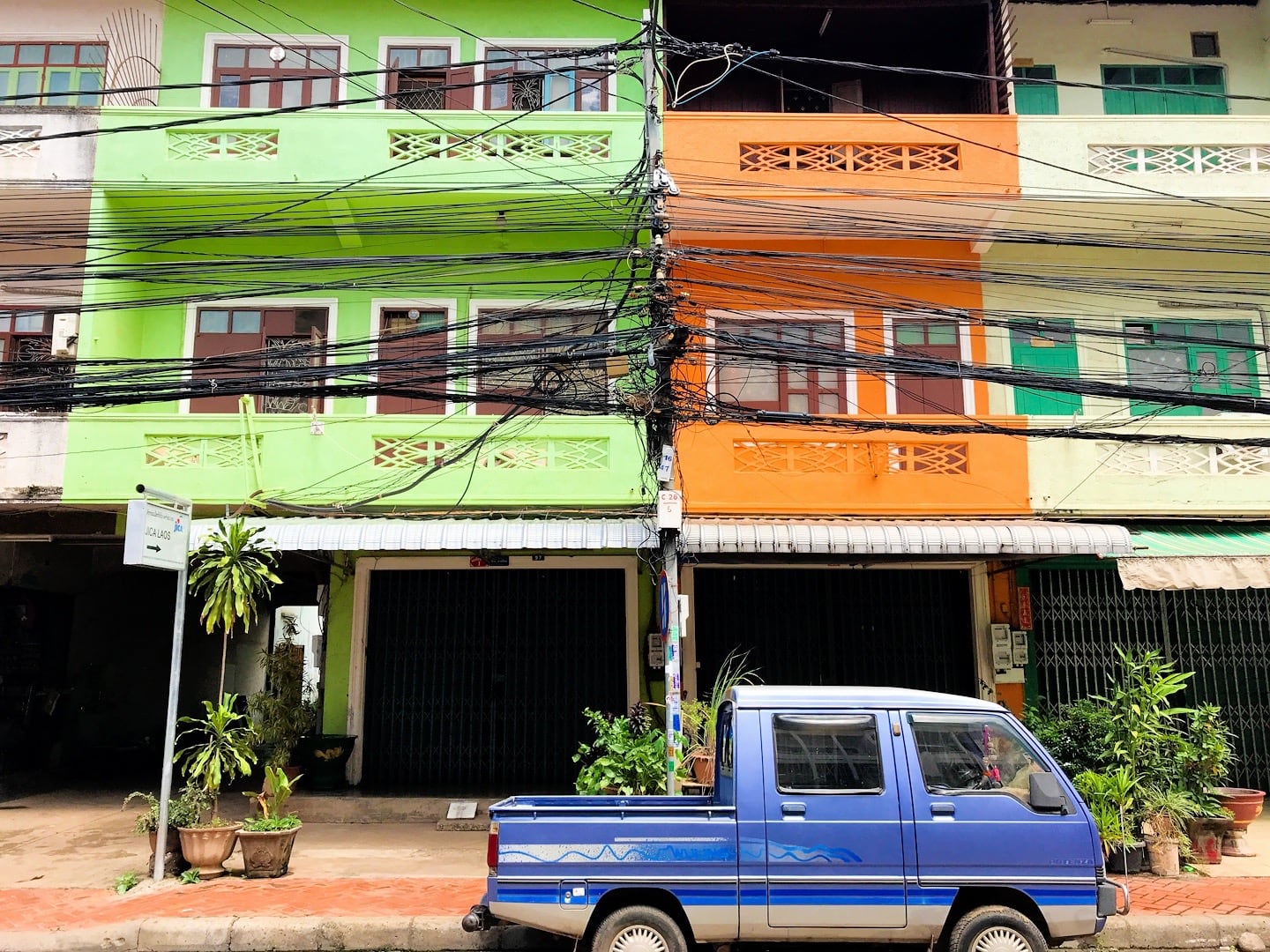 Shophouses along Chao Anou Road.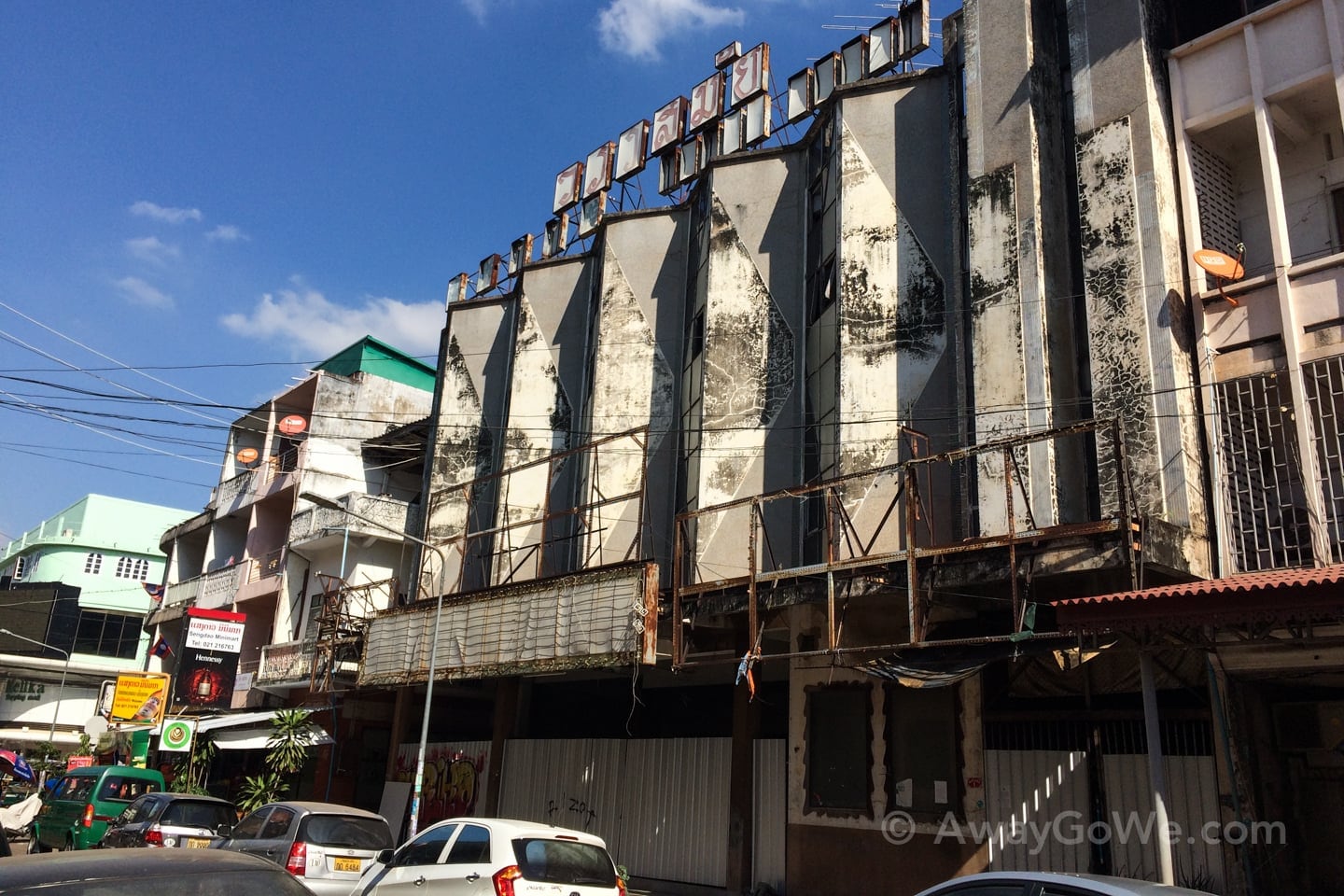 The old cinema on Chao Anou Road. This is how it appeared for much of the past decade prior to its demolition in 2018/19.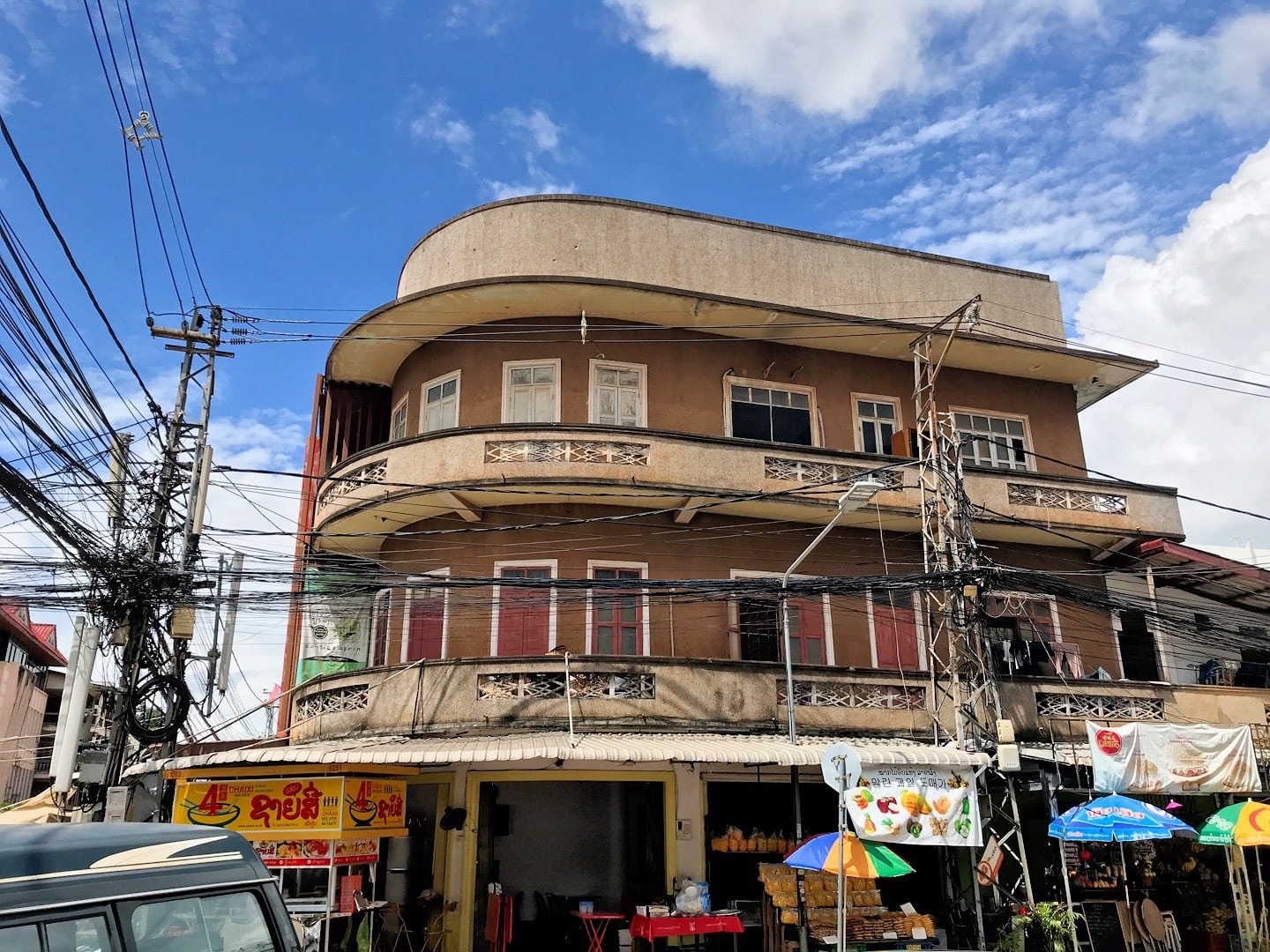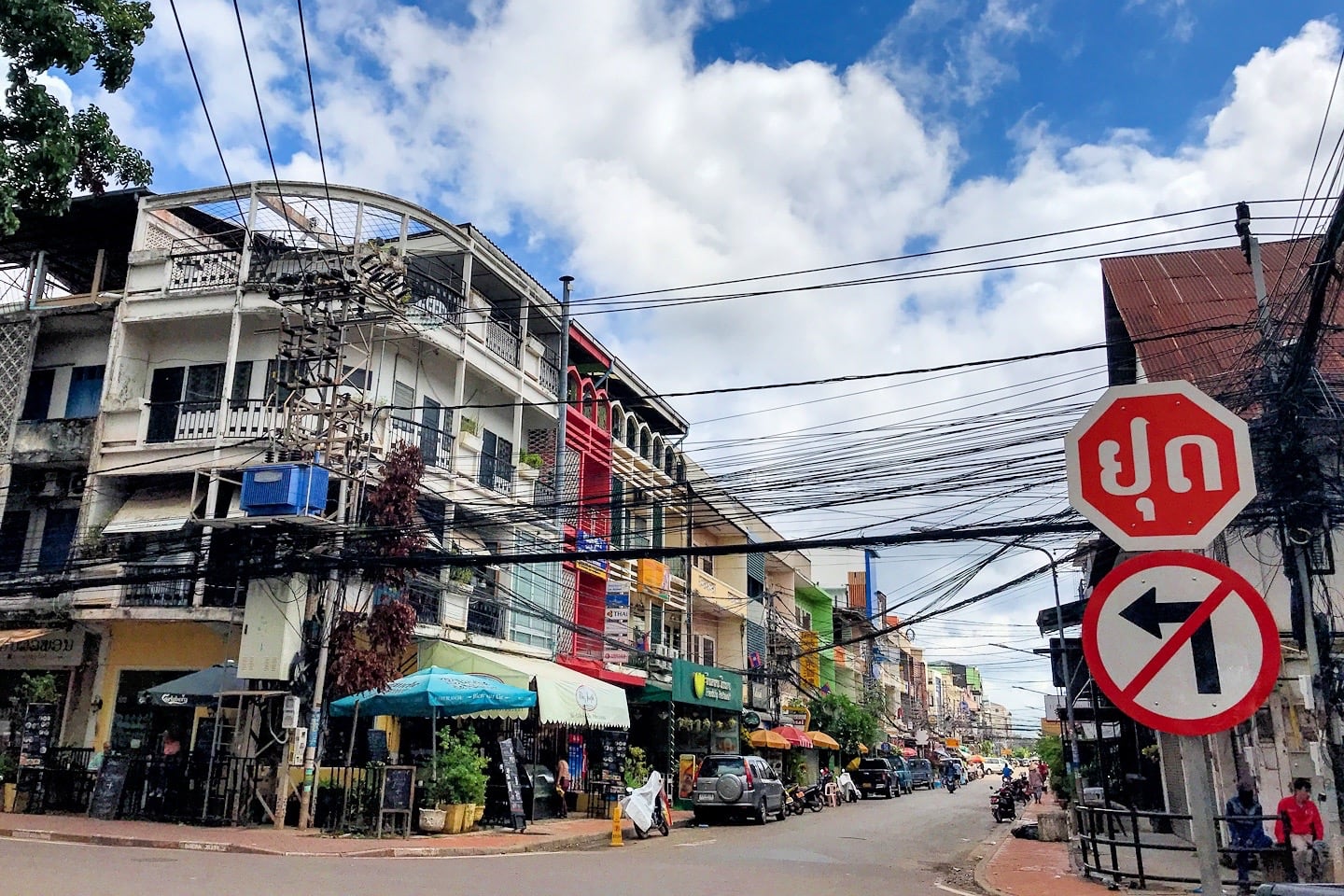 Ban Anou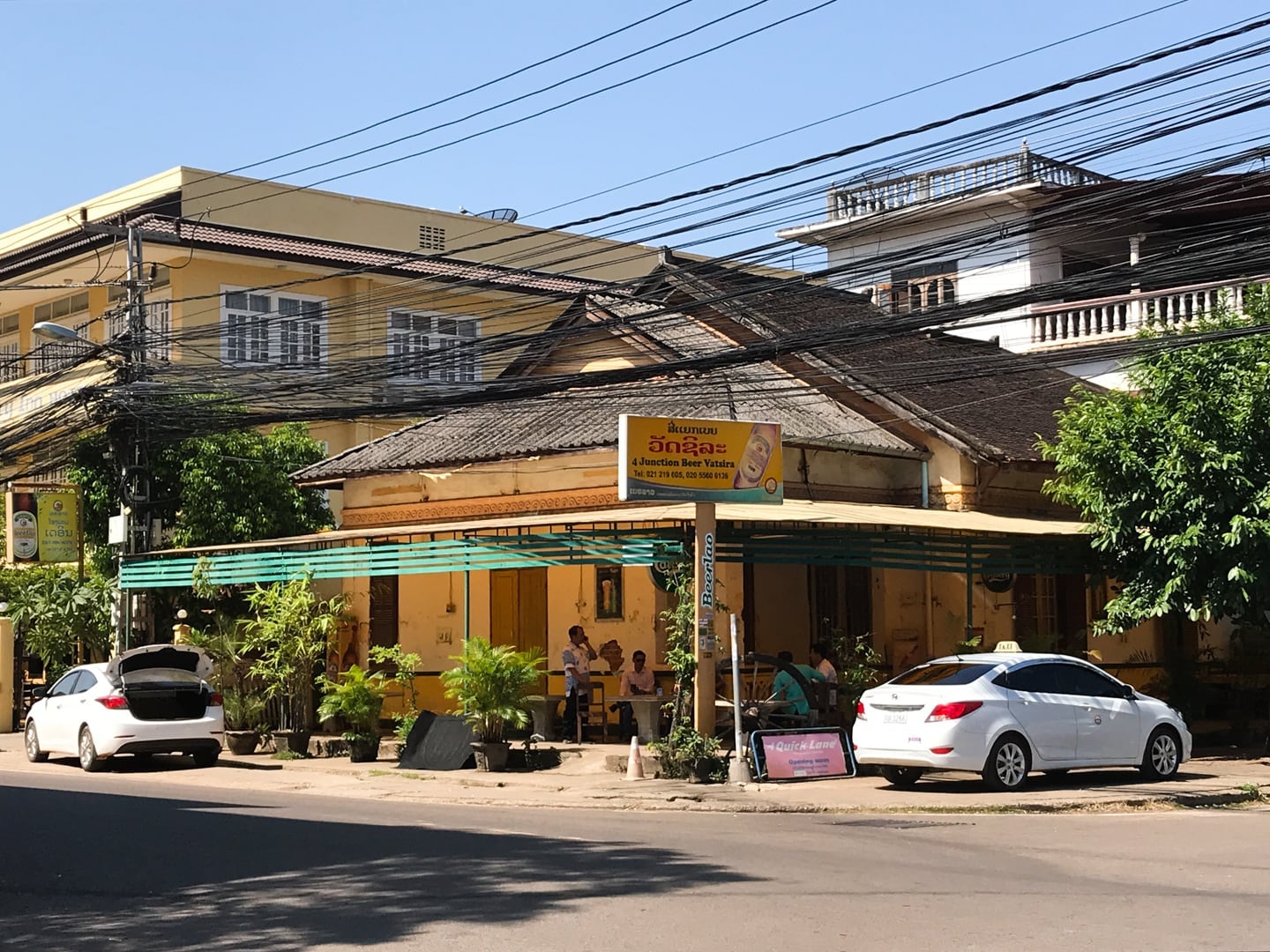 An old French colonial building wedged in between Bahaus style apartment blocks in Anou Village.
Rue Setthathilath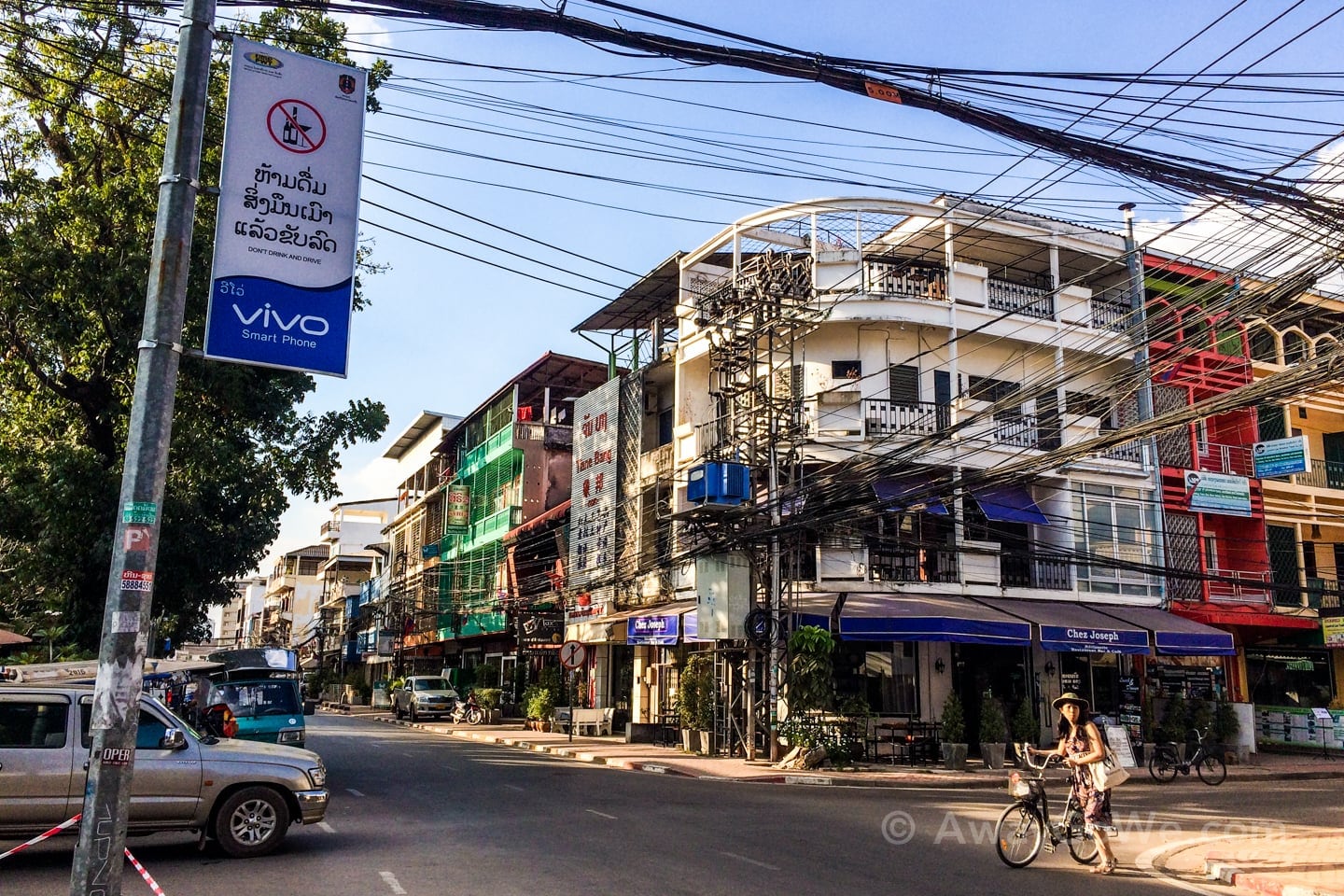 Rue Setthathilath is the main one-way thoroughfare coming into town from Wattay International airport. The road is lined with mid-century shophouses in varying states of repair. Since moving here in 2016, we've seen a good majority taken down for new development.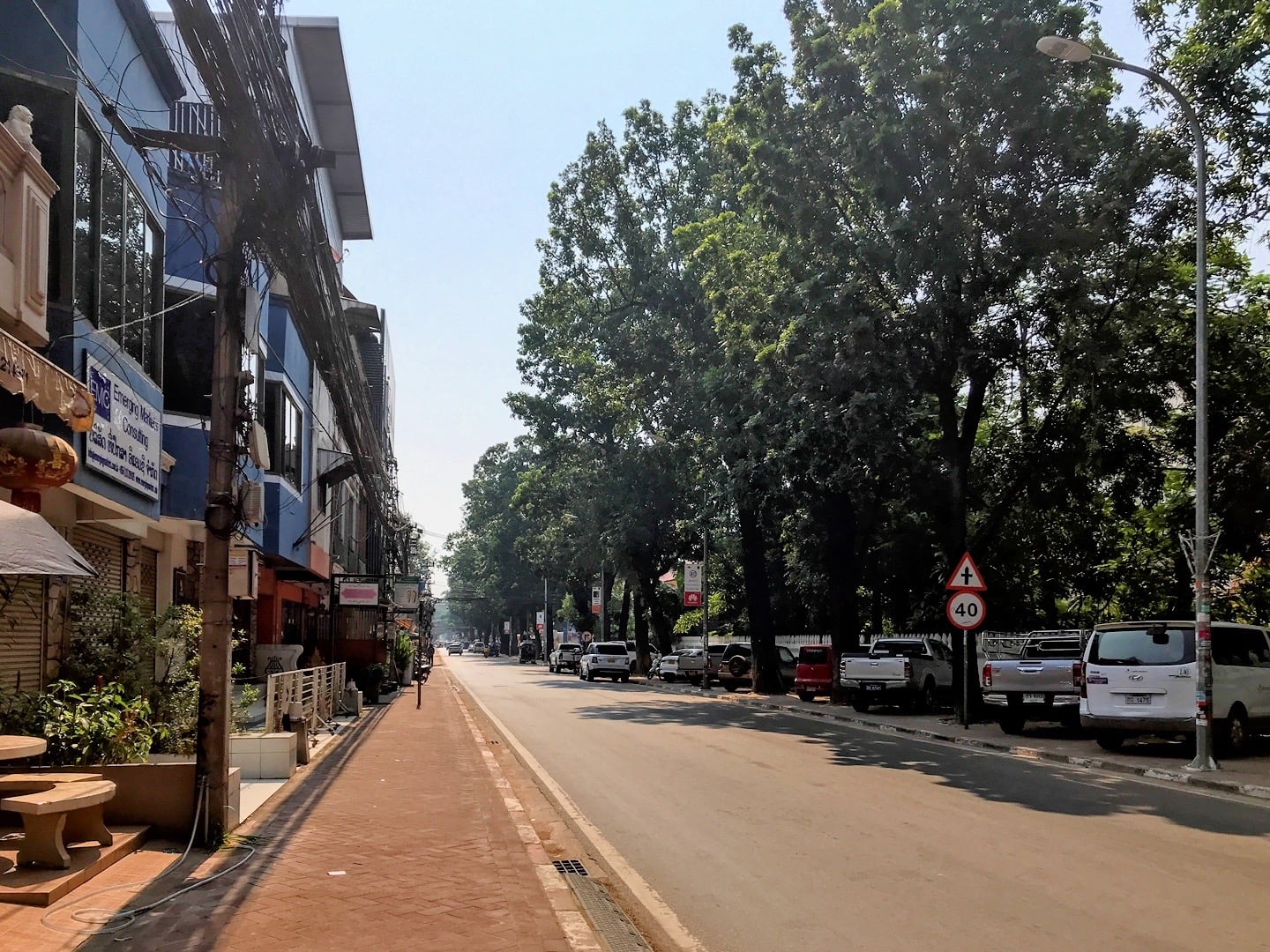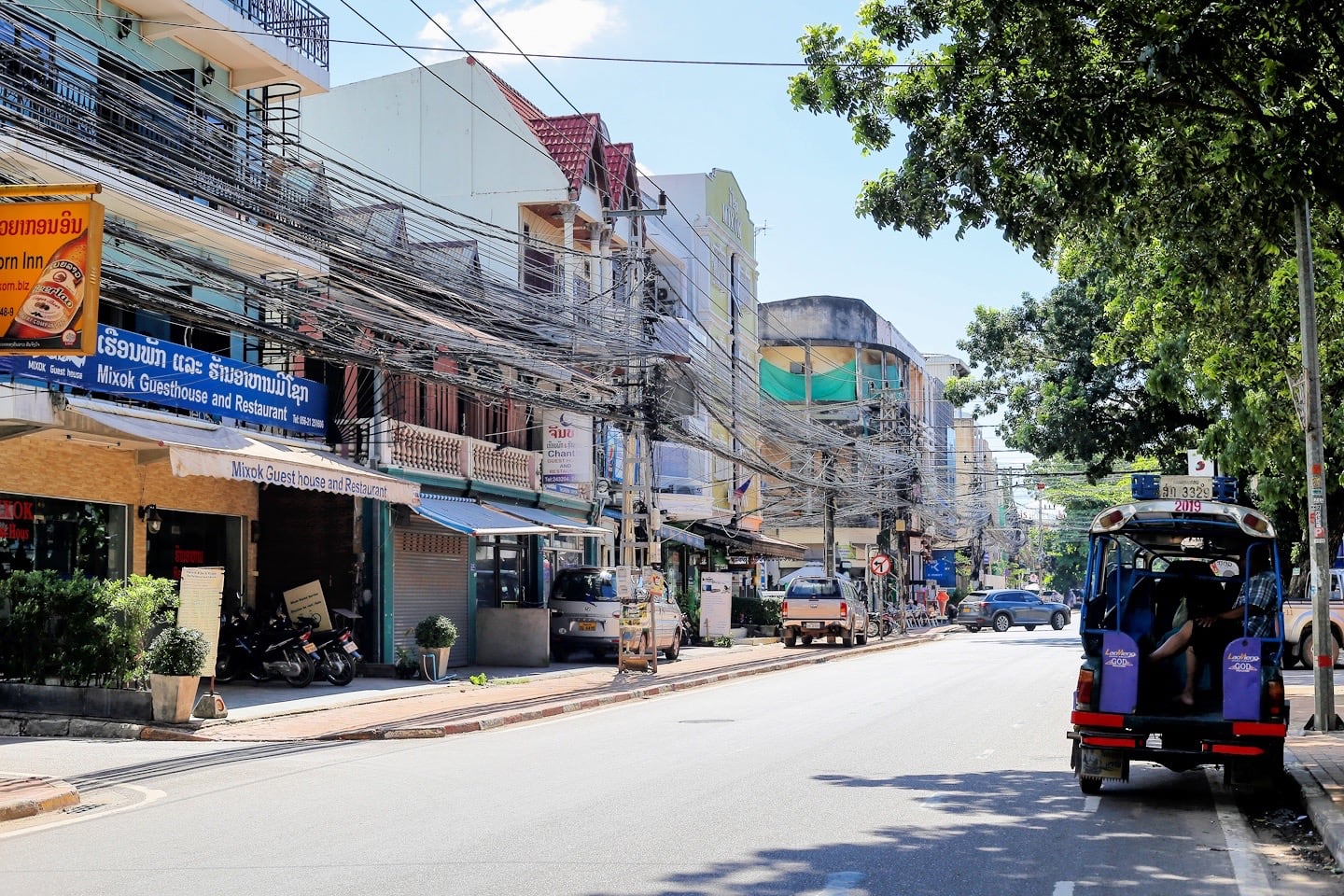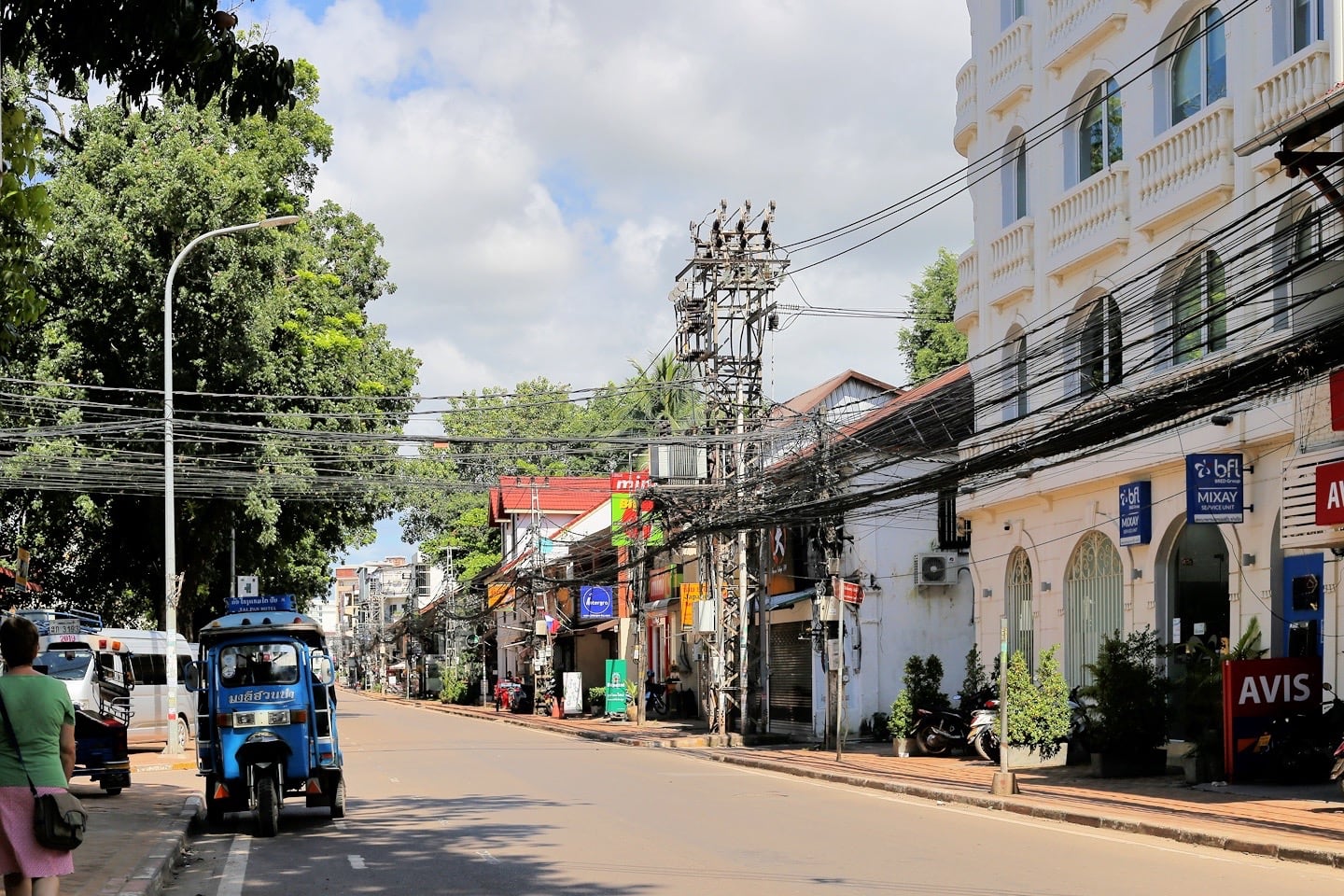 Quai Fa Ngum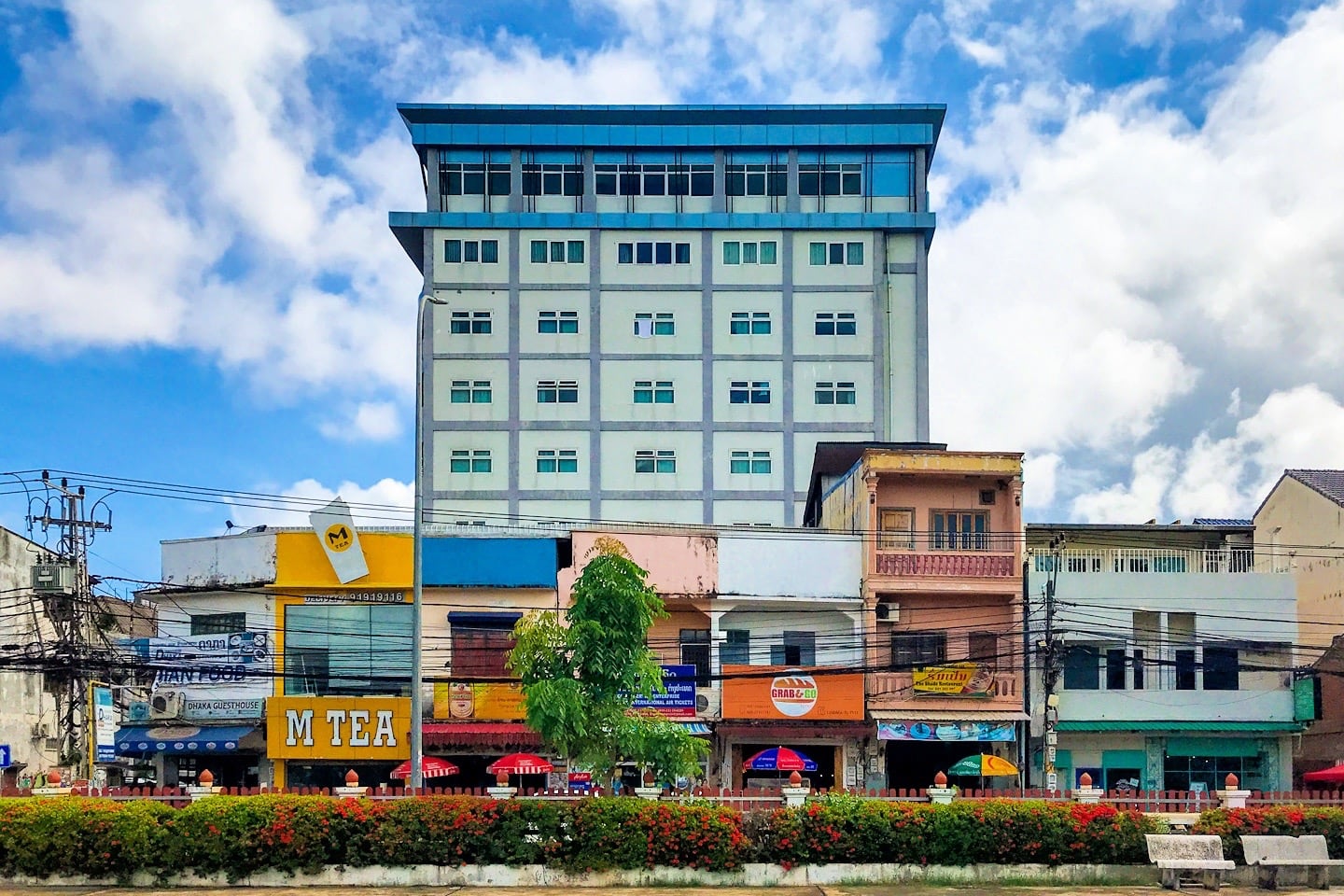 Quai Fa Ngum is the main avenue along the Mekong. Prior to reclamation of the Don Chan sand bar/ island in the mid-2000s, these shophouses had a clear view of the river. At present, Chao Anouvong Park and Sitane Road atop the levee sit between Quai Fa Ngum and the Mekong.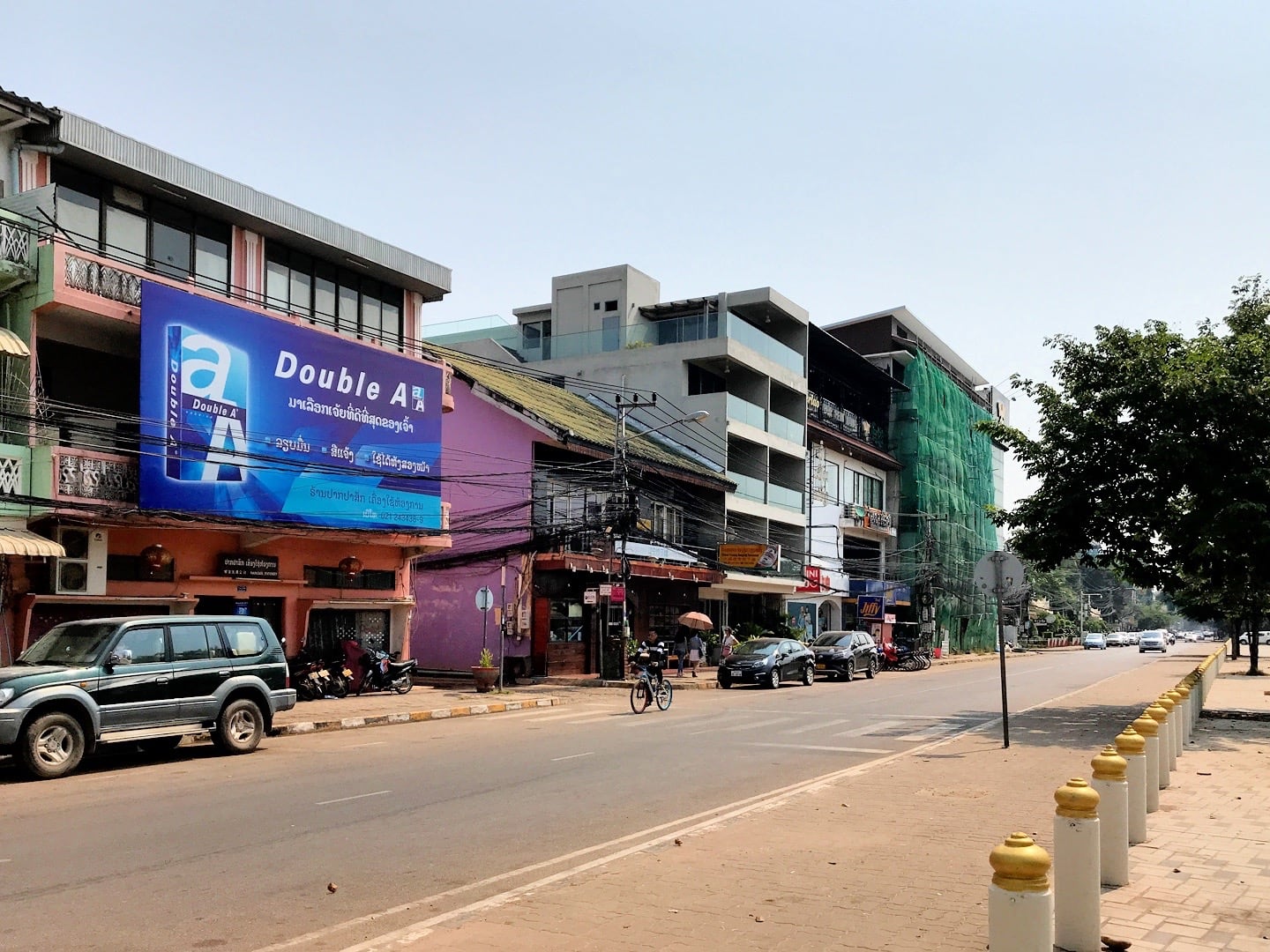 Rue Samsenthai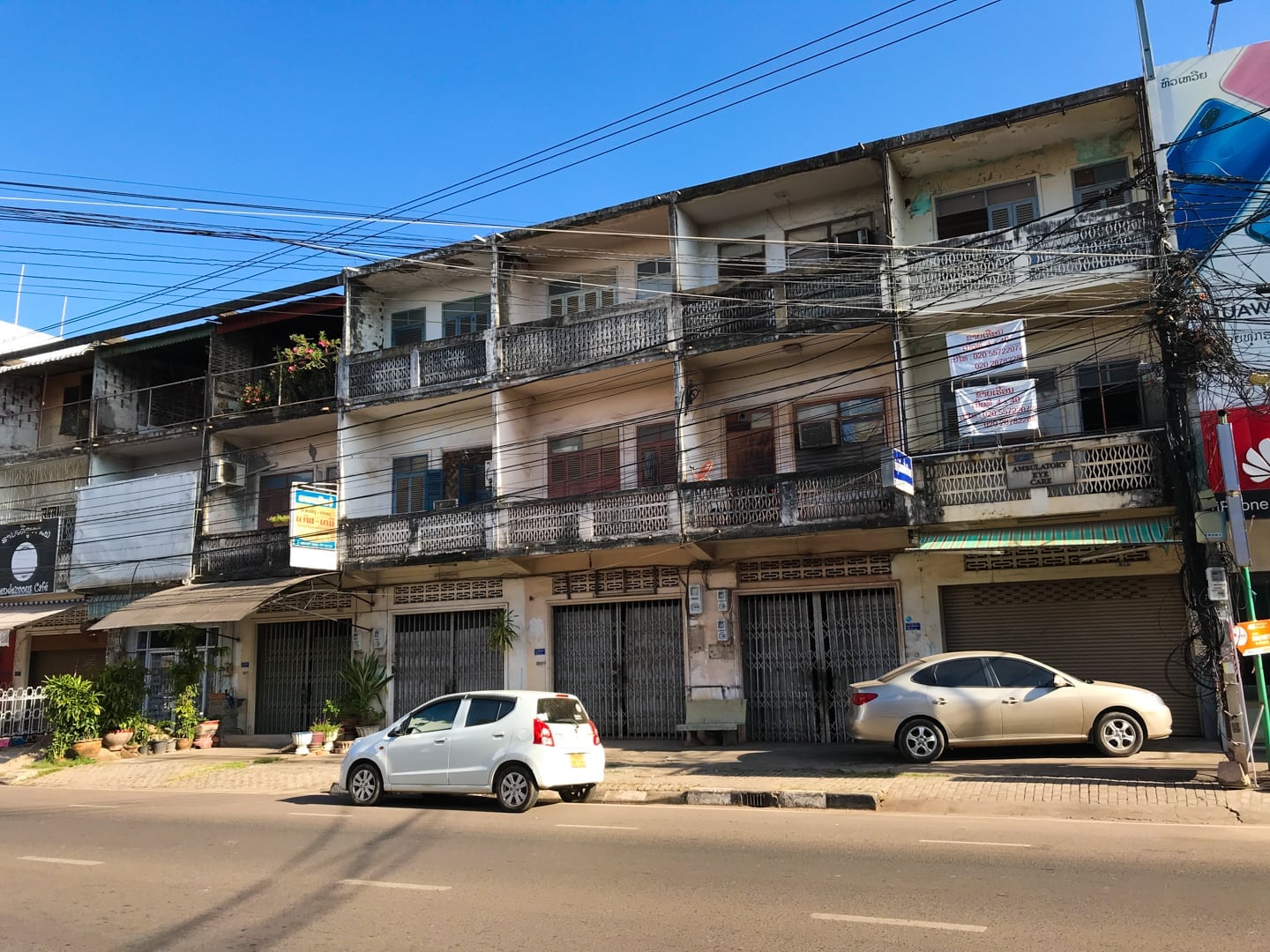 Typical mid-century shophouses along the major north/west bound one-way avenue through town.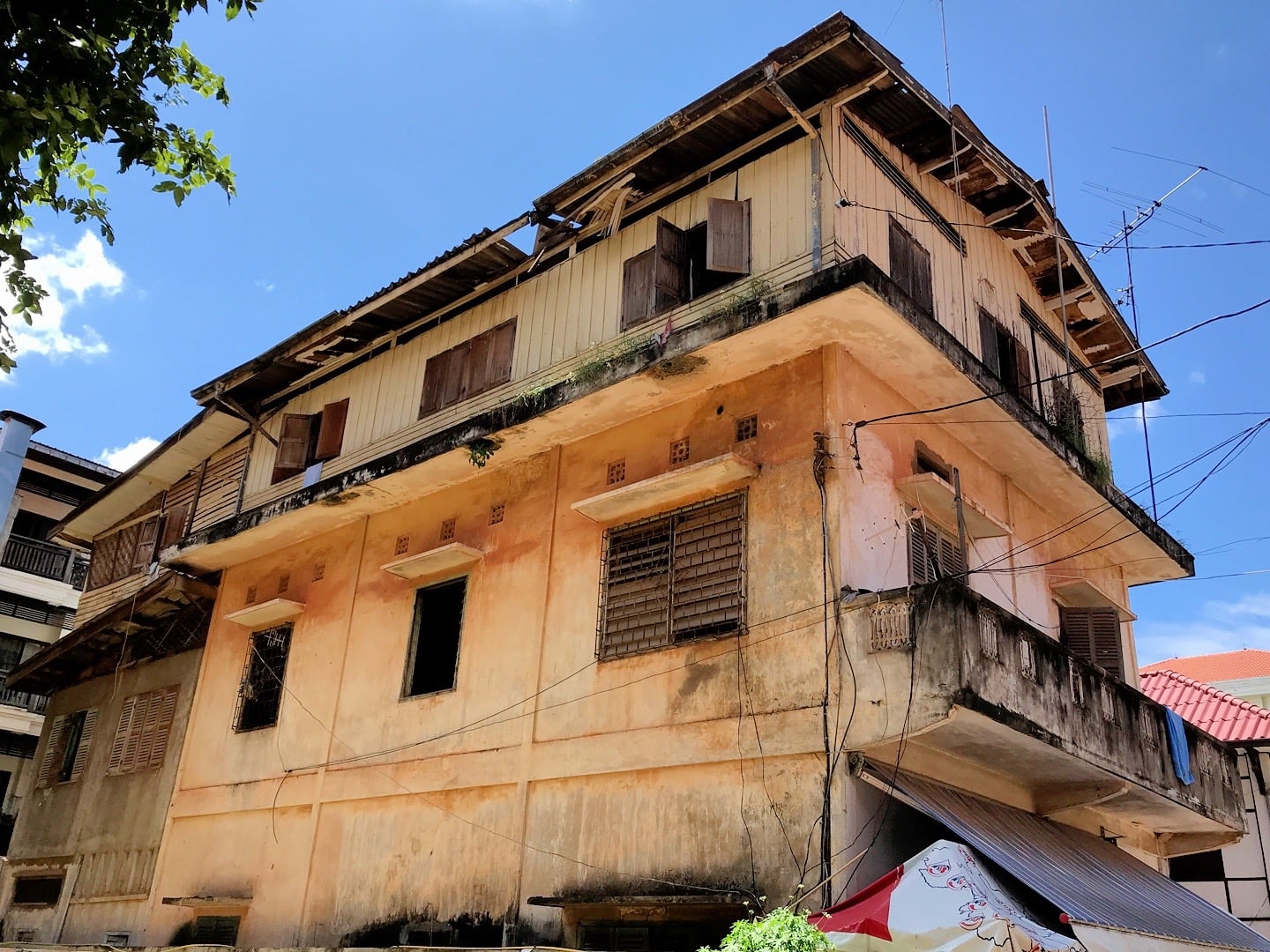 Elsewhere in Vientiane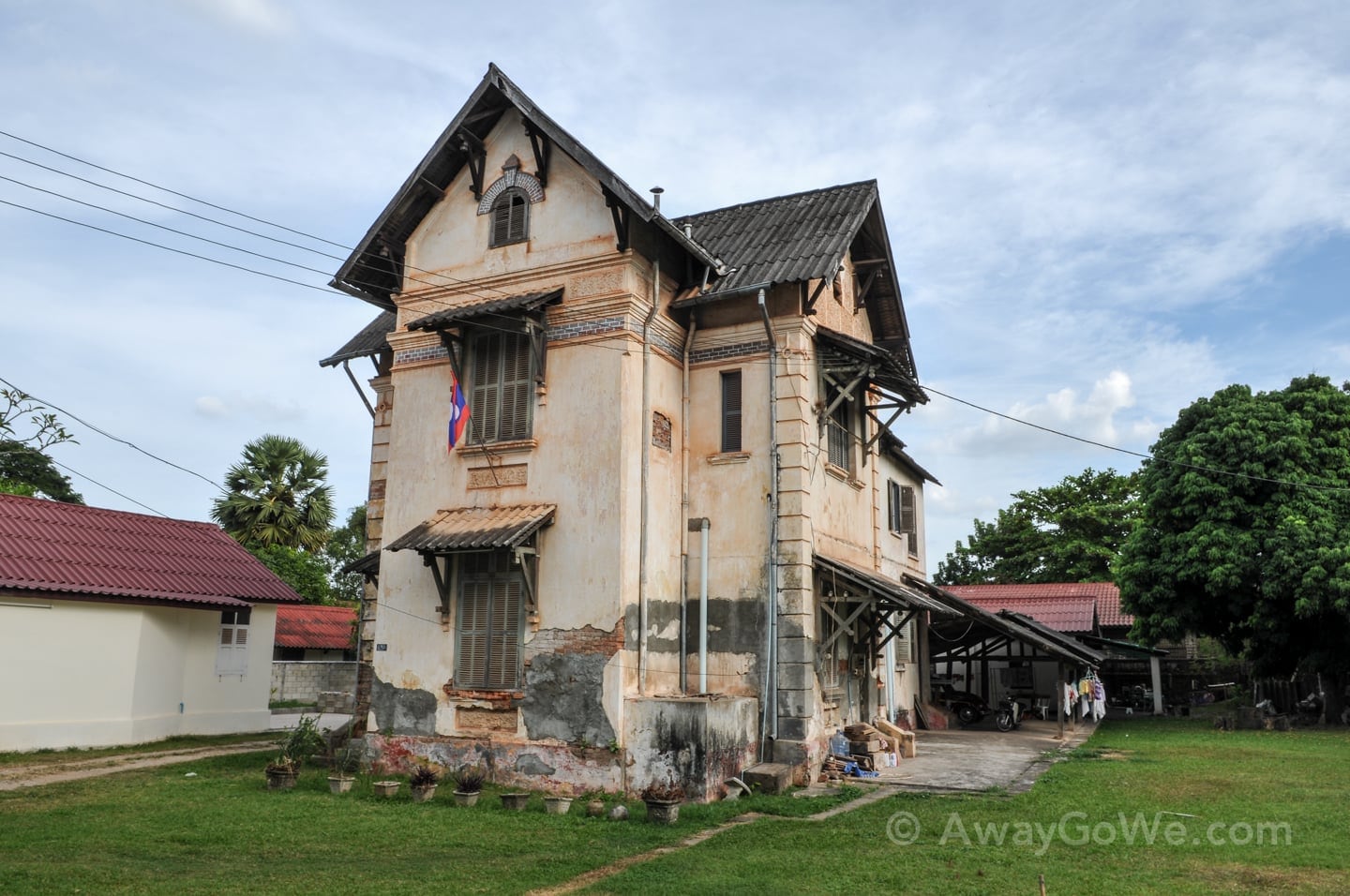 Deteriorating French-colonial villa near the Presidential Palace and current French Embassy.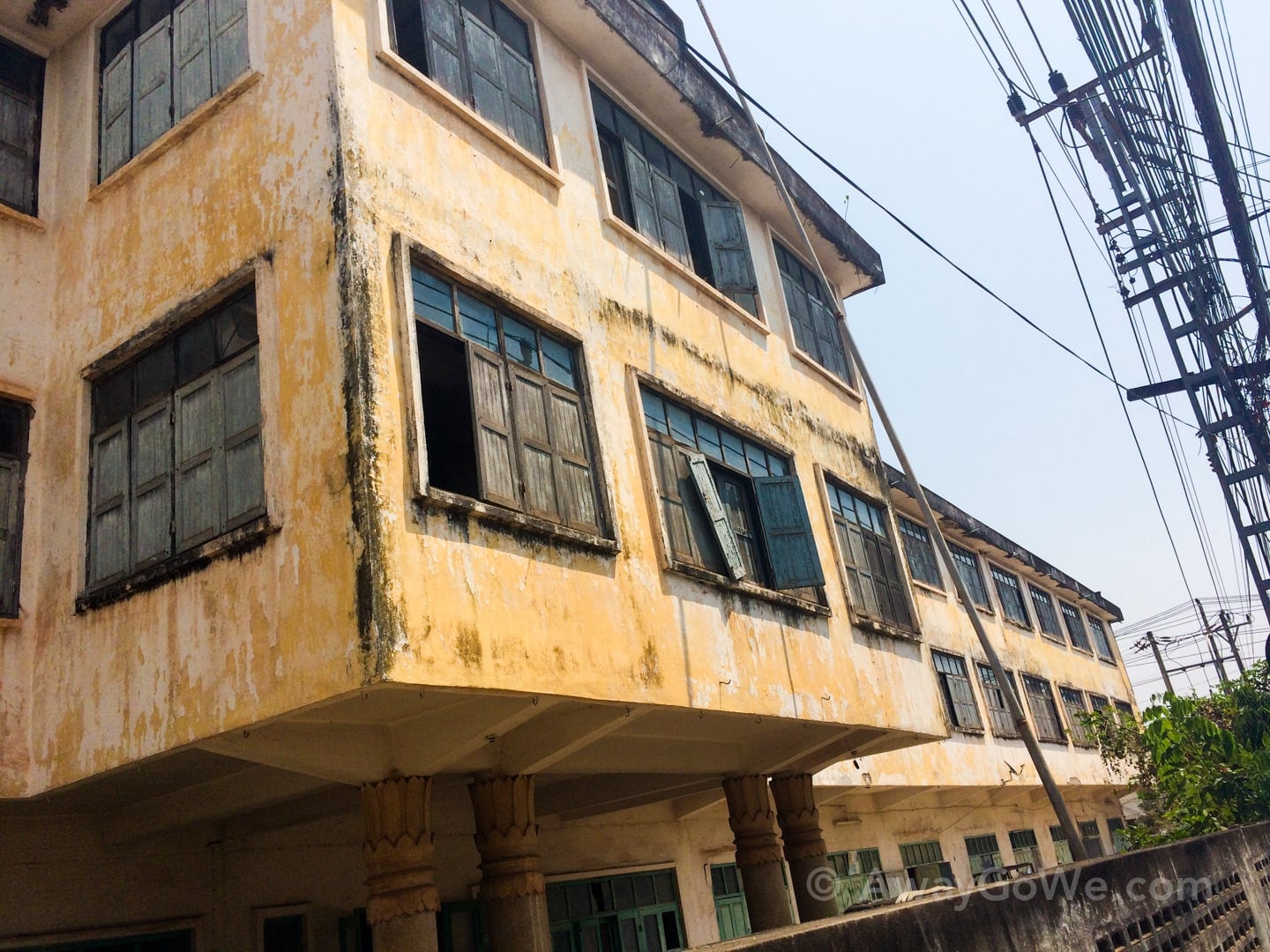 An old, dilapidated hotel, on Rue Nerhu, a few blocks from the Patuxay Victory Monument.
We use affiliate links and may receive a small commission at no extra cost to you. Learn more in our privacy policy.