This post covers random snippets of our time in Shanghai including Nanjing Road (by day and by night), People's Park (revisited), French Concession, the Bund and Pudong by night, and Hailun street food. We also spent an evening at the incredible Shanghai Circus World which isn't covered in our blog but highly recommended!
For background on our big trip click here. For a primer on our travels in China click here.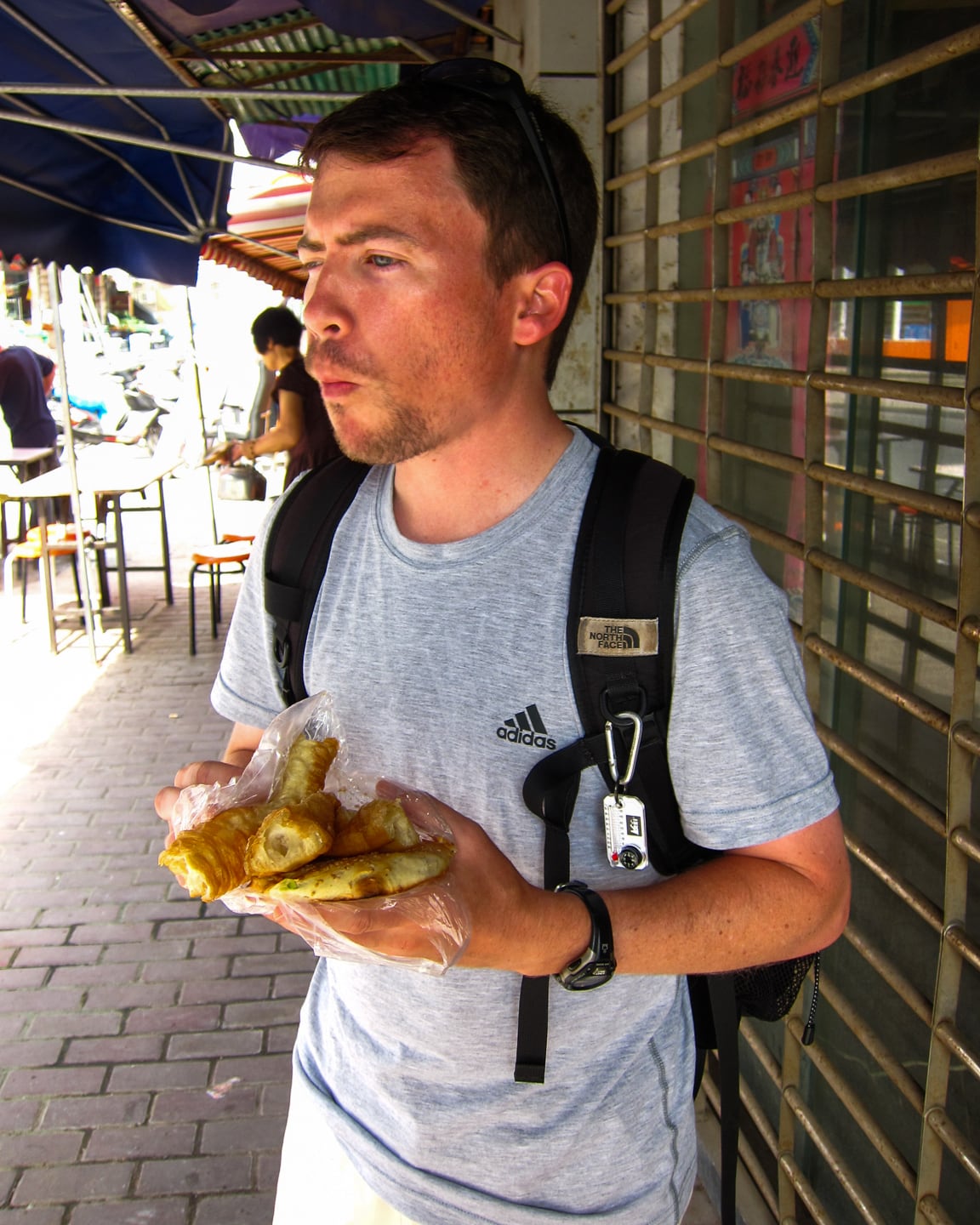 A little street breakfast on Hailun Road near the White Mansion Hotel to start the day. The fried bread twists are delicious (and about $0.15 each).
Nanjing Road
Nanjing Road is the main shopping street in Shanghai, especially famous for it's hundreds of gigantic neon marquees which illuminate the street at night. We visited both during the heat of the day and in the evening and found it quite the bustling thoroughfare both times, though night is far more exciting on Nanjing Road.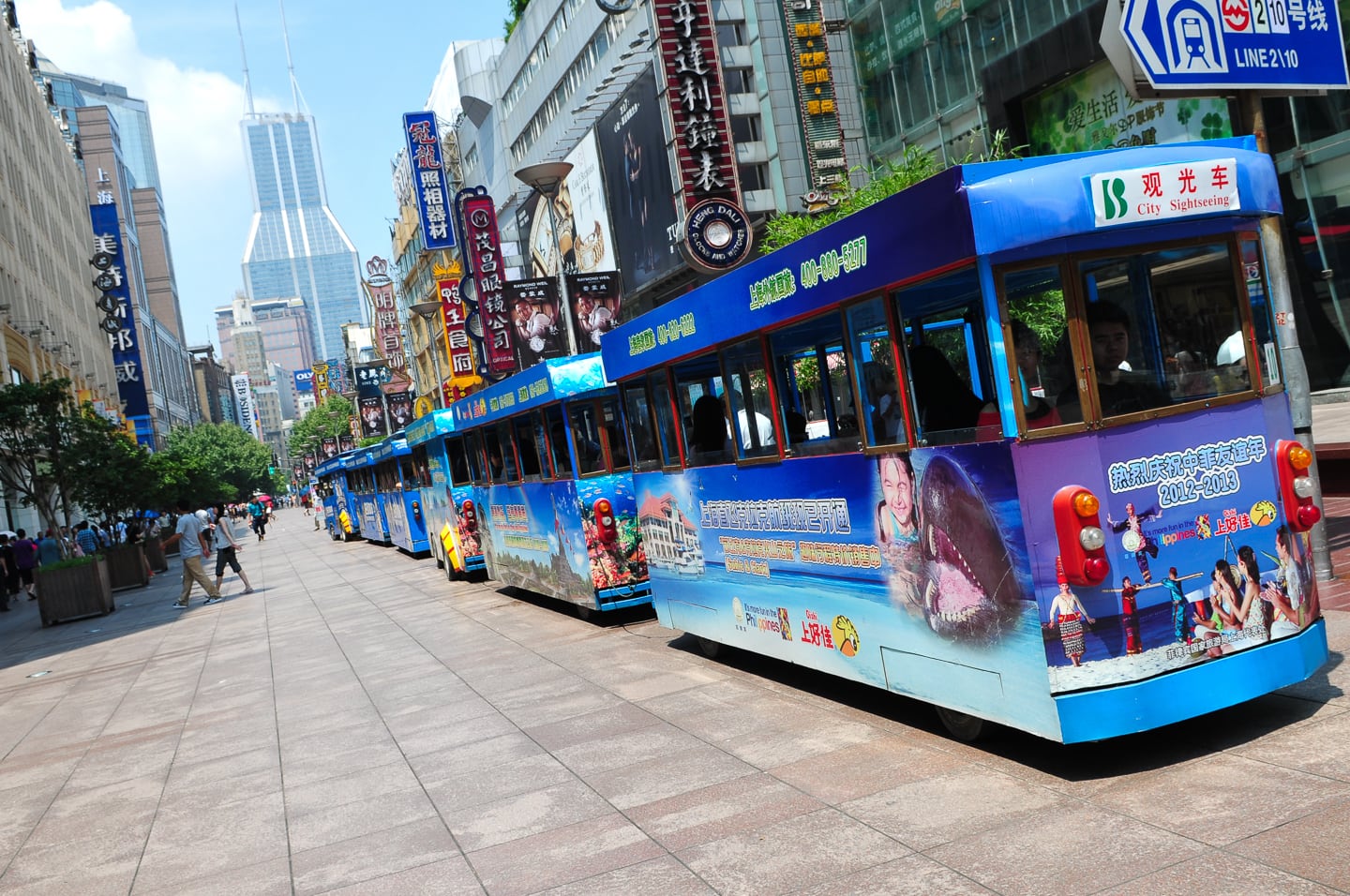 Trollies transport tourists the length of the long avenue. With the exception of the trollies, the avenue is mostly off-limits to traffic.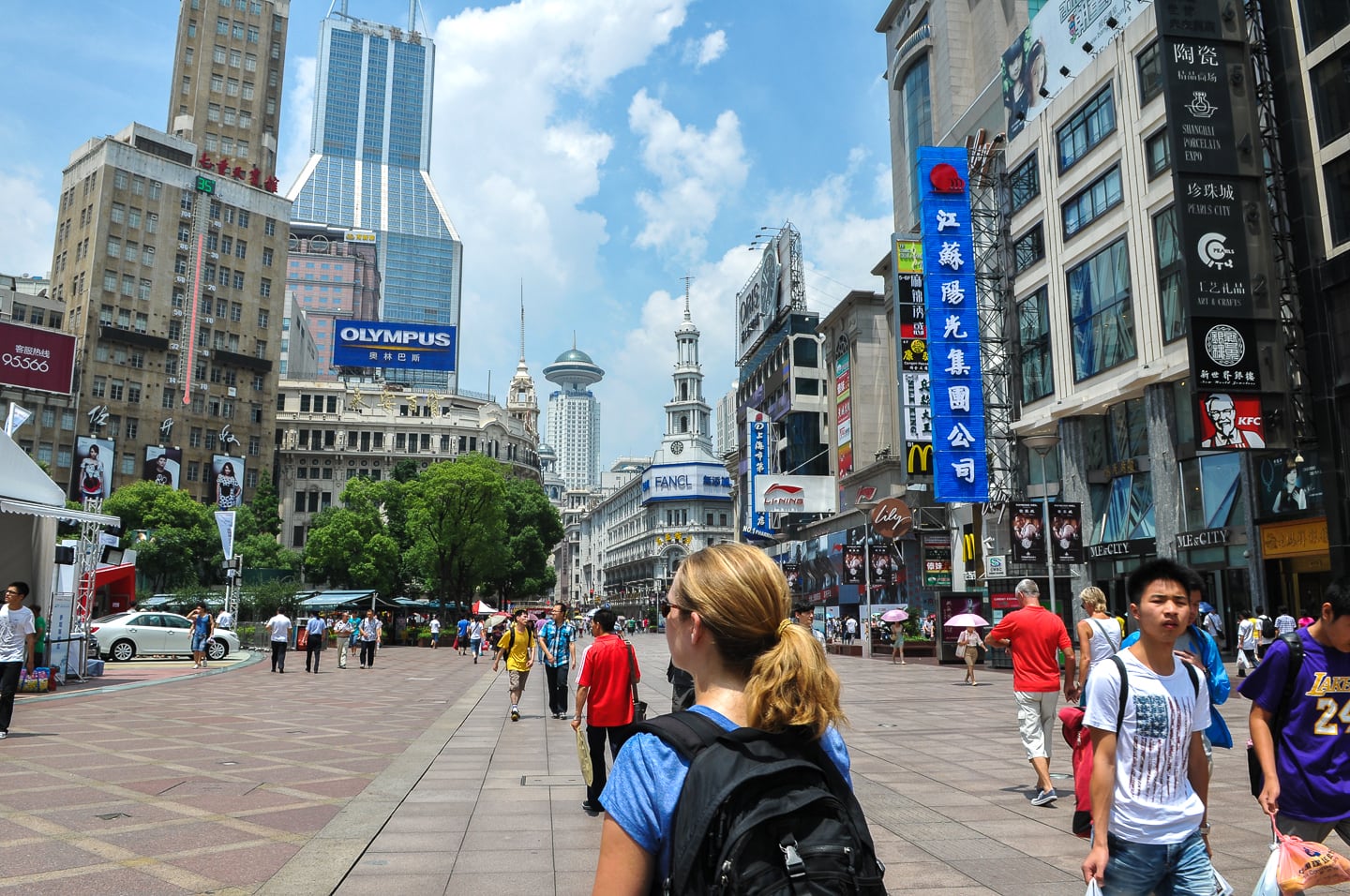 Shanghai's famous Nanjing Road by Day.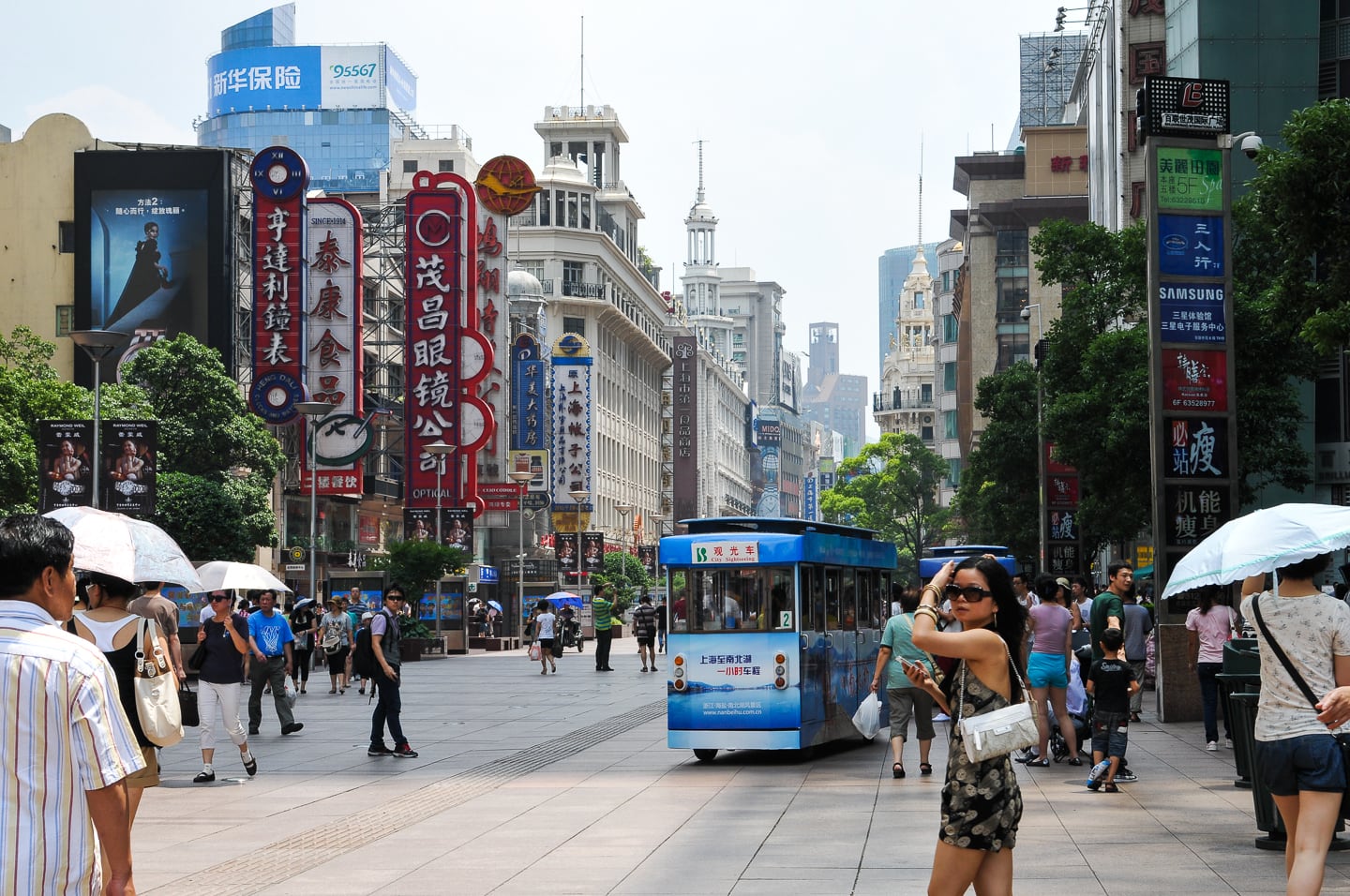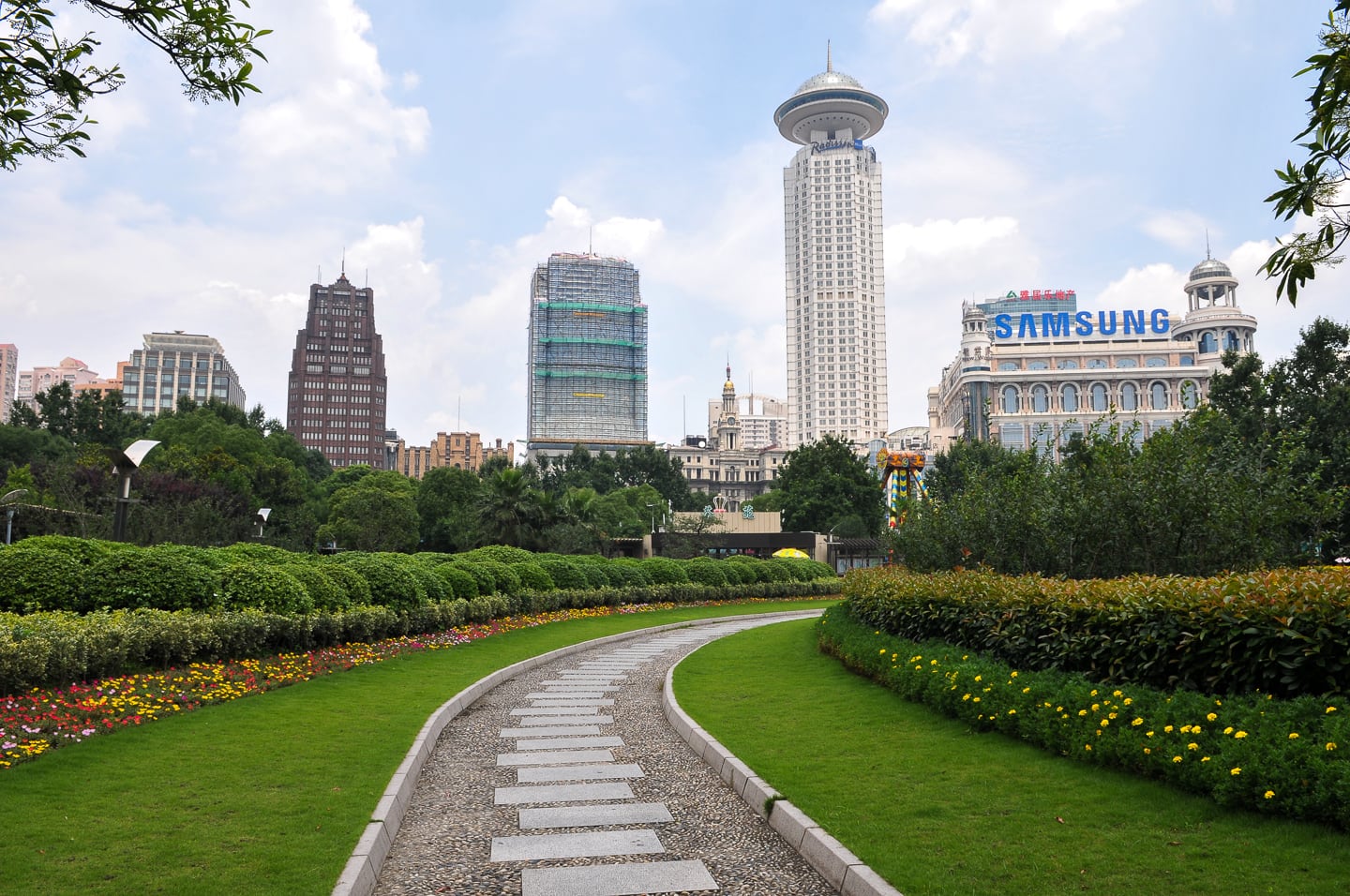 People's Park – Revisited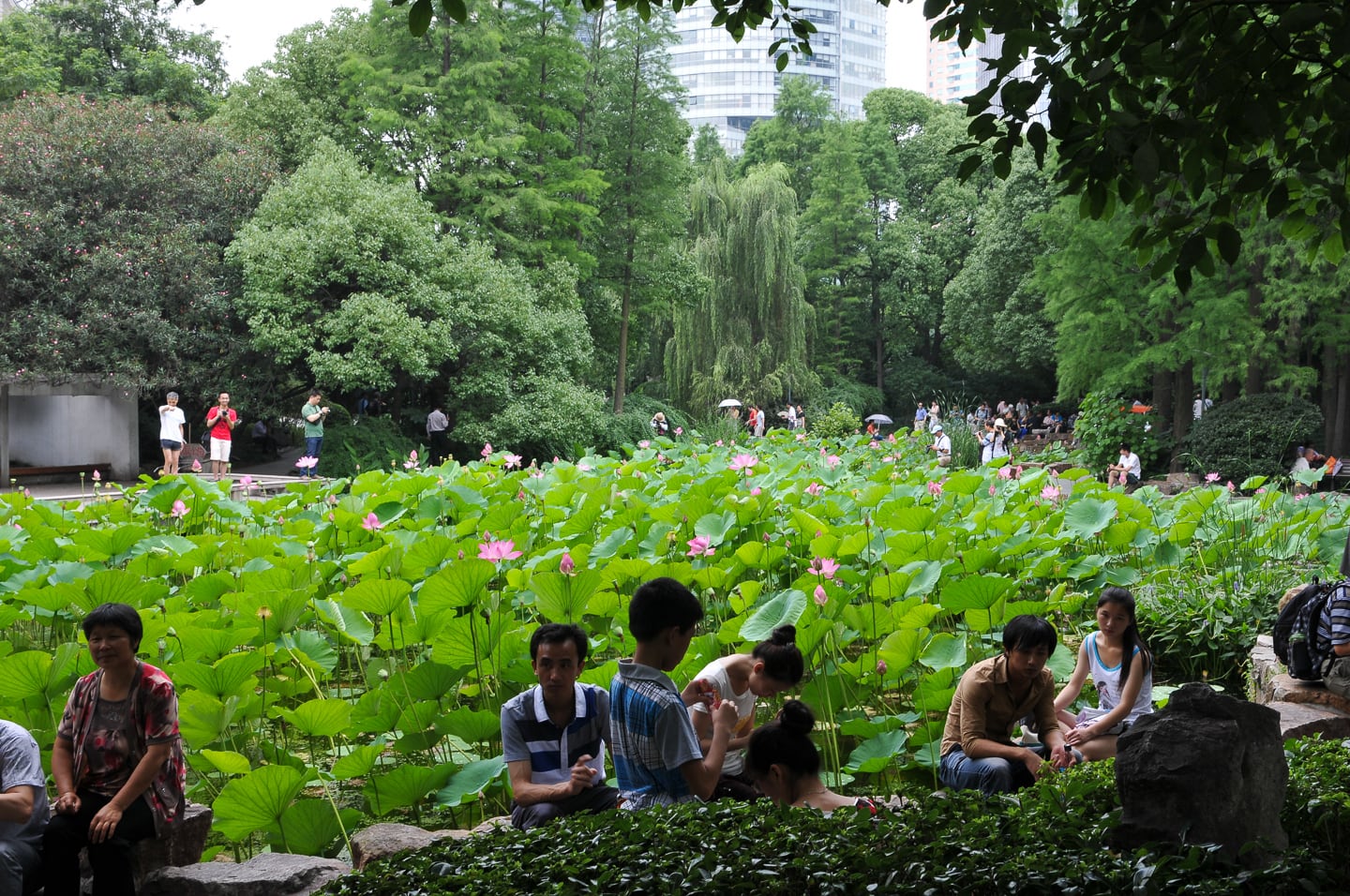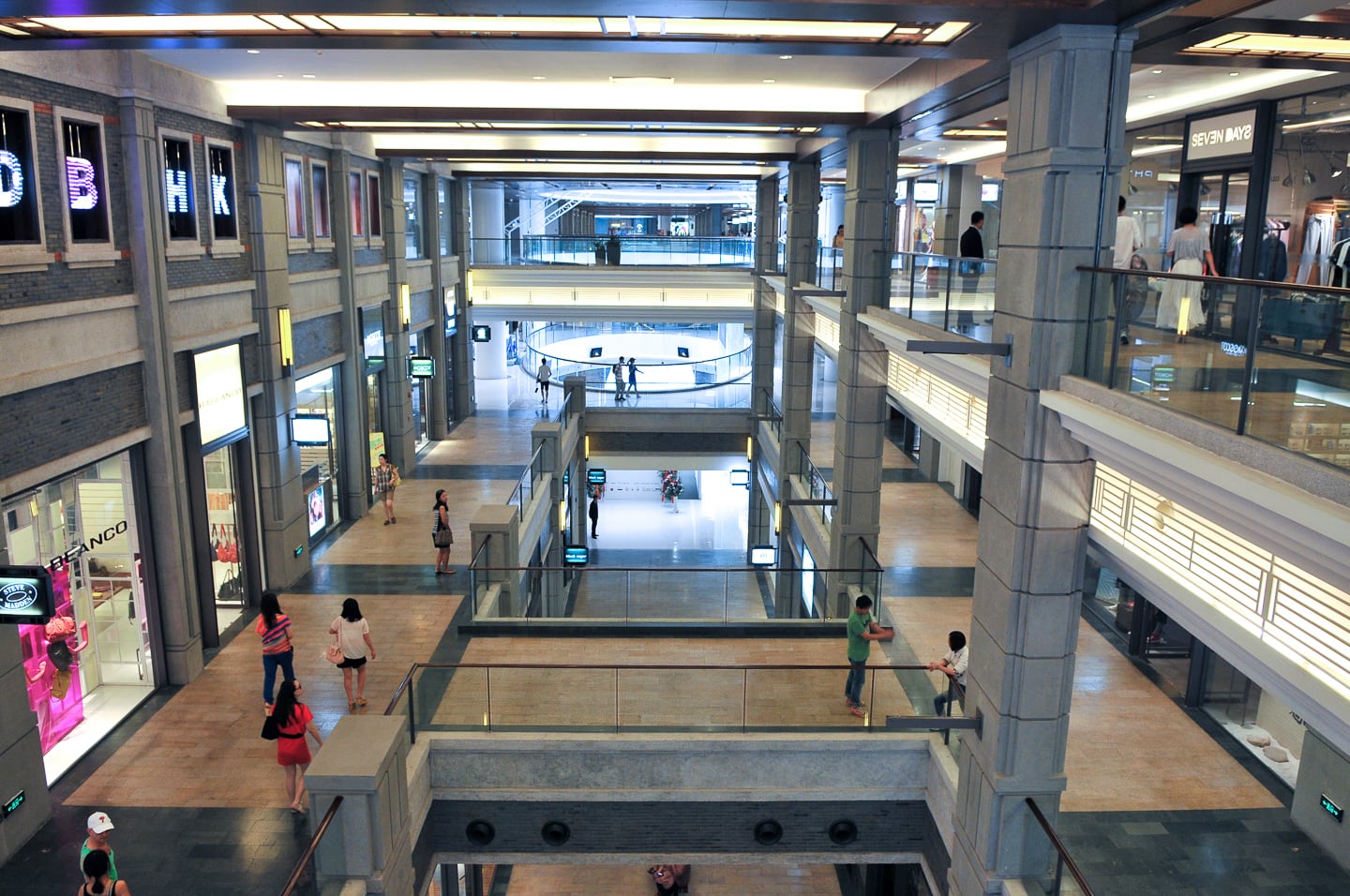 One of Shanghai's sprawling ultra-modern shopping malls.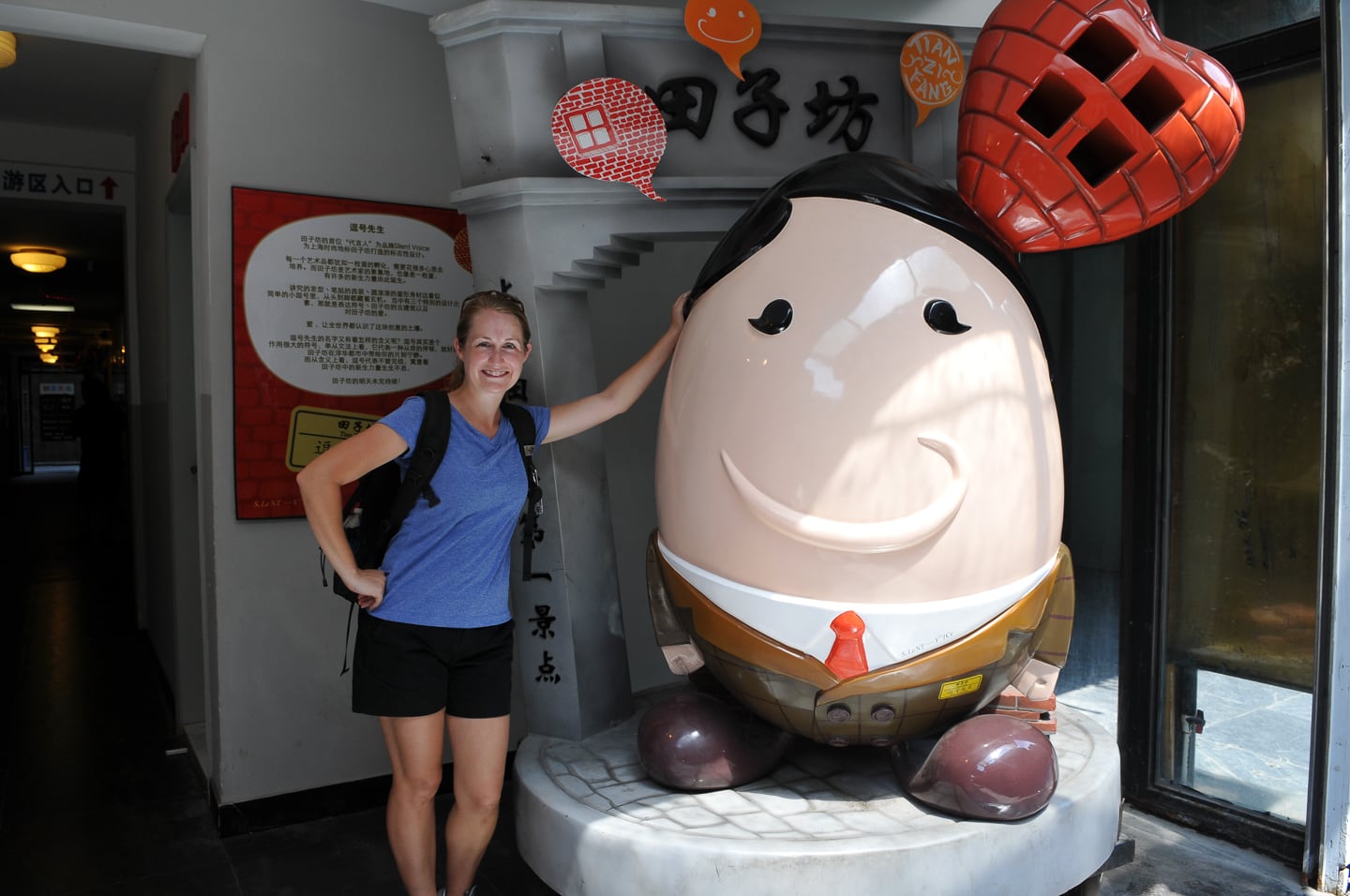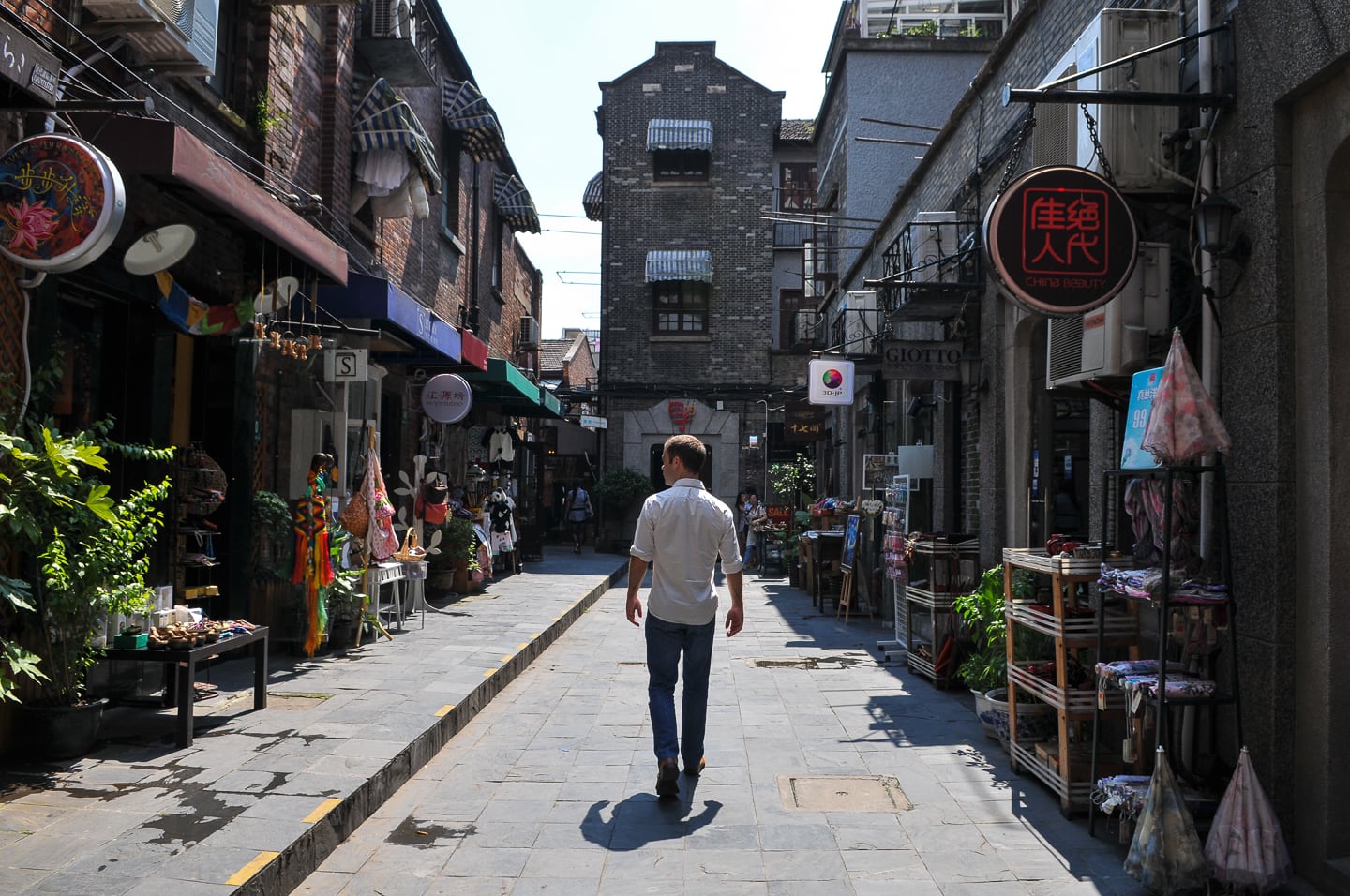 French Concession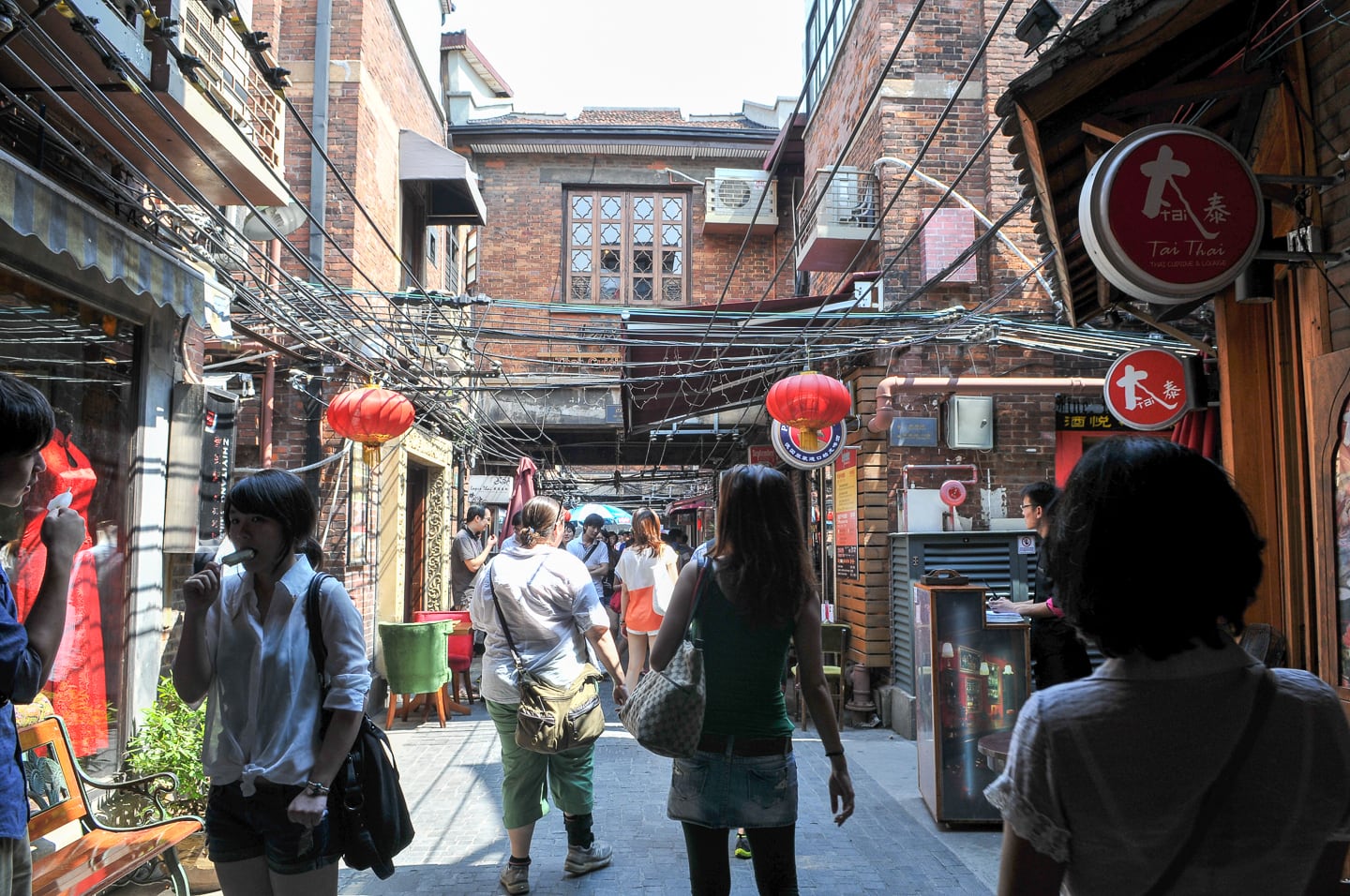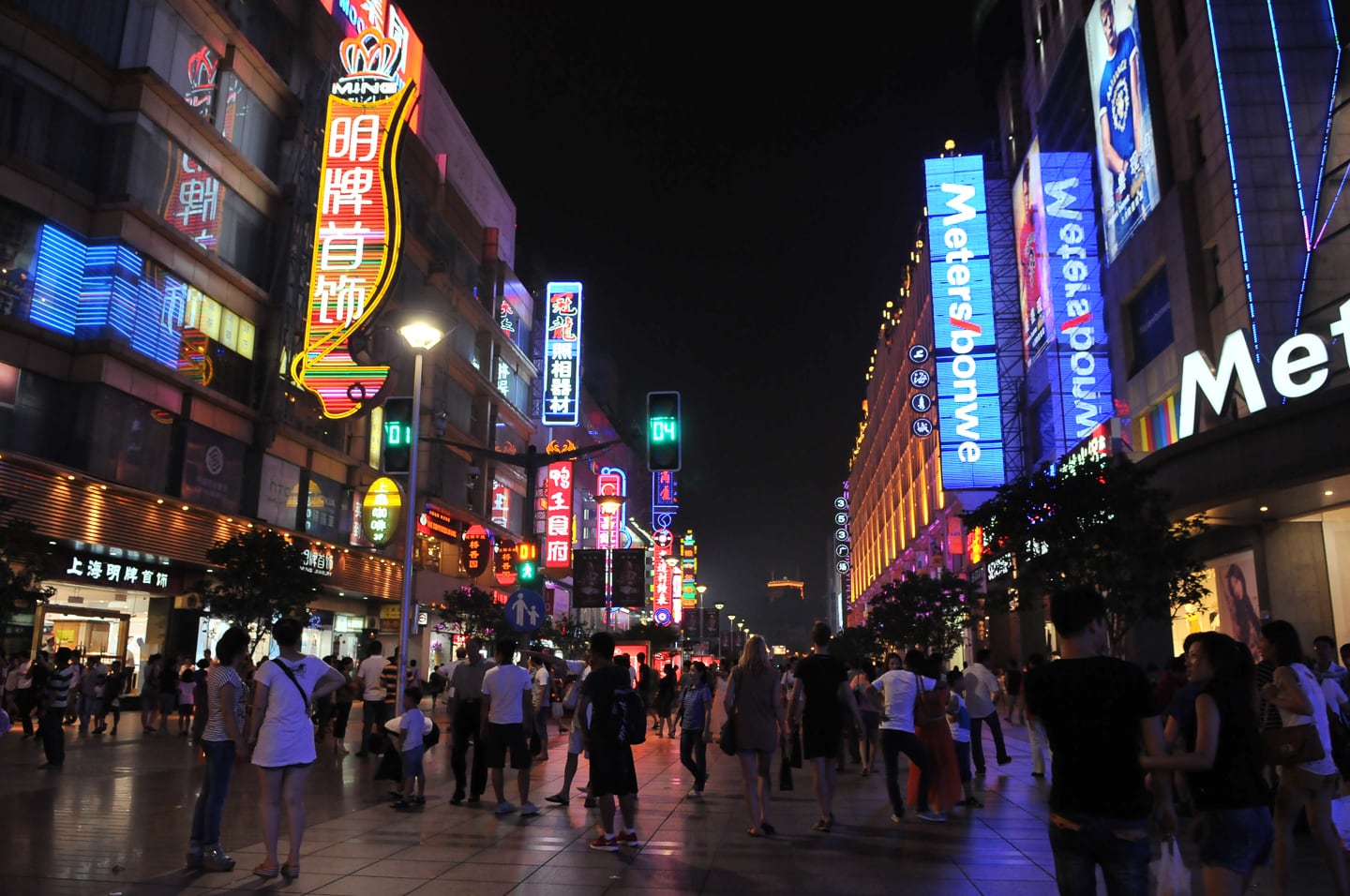 Shanghai by Night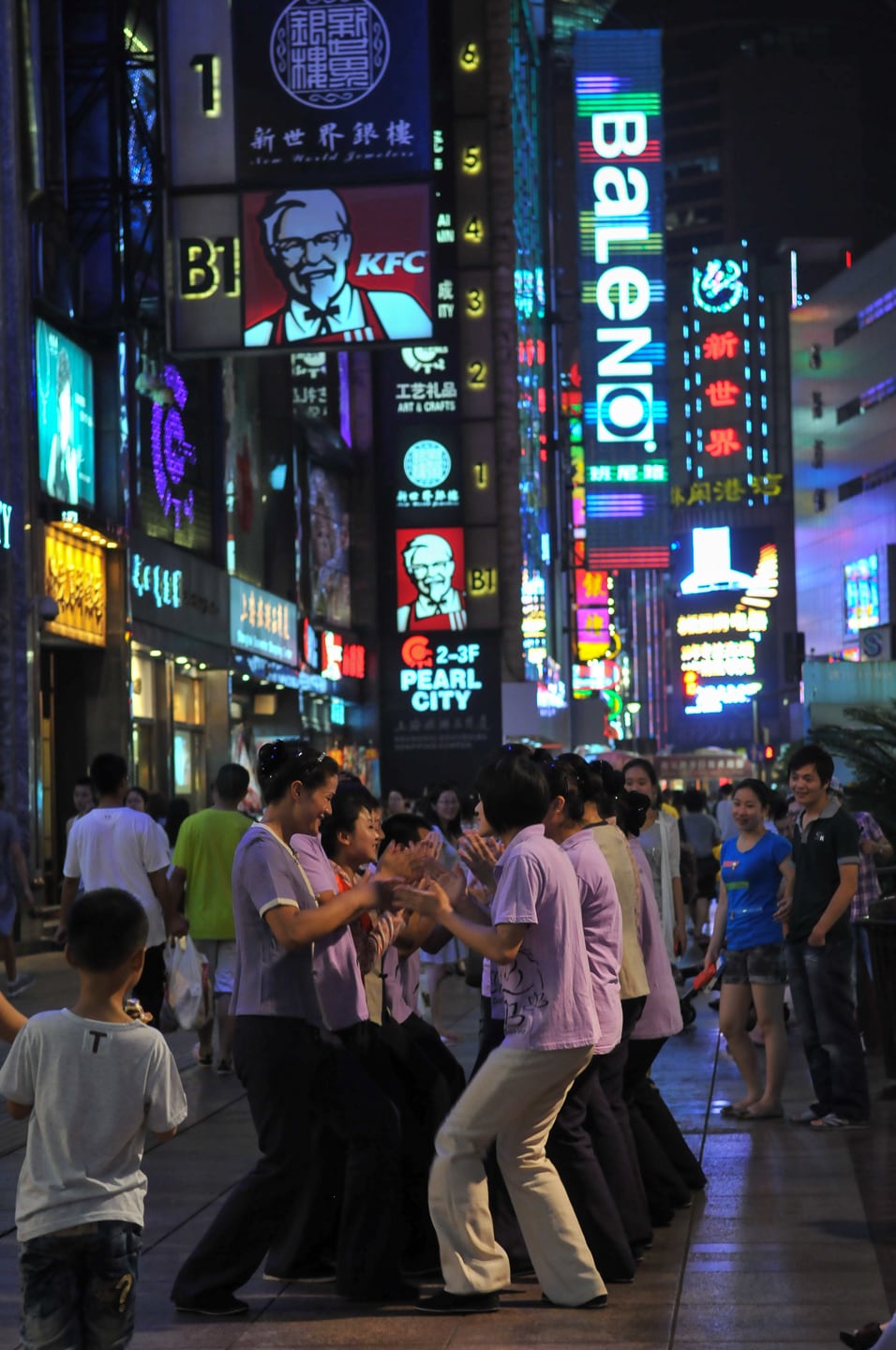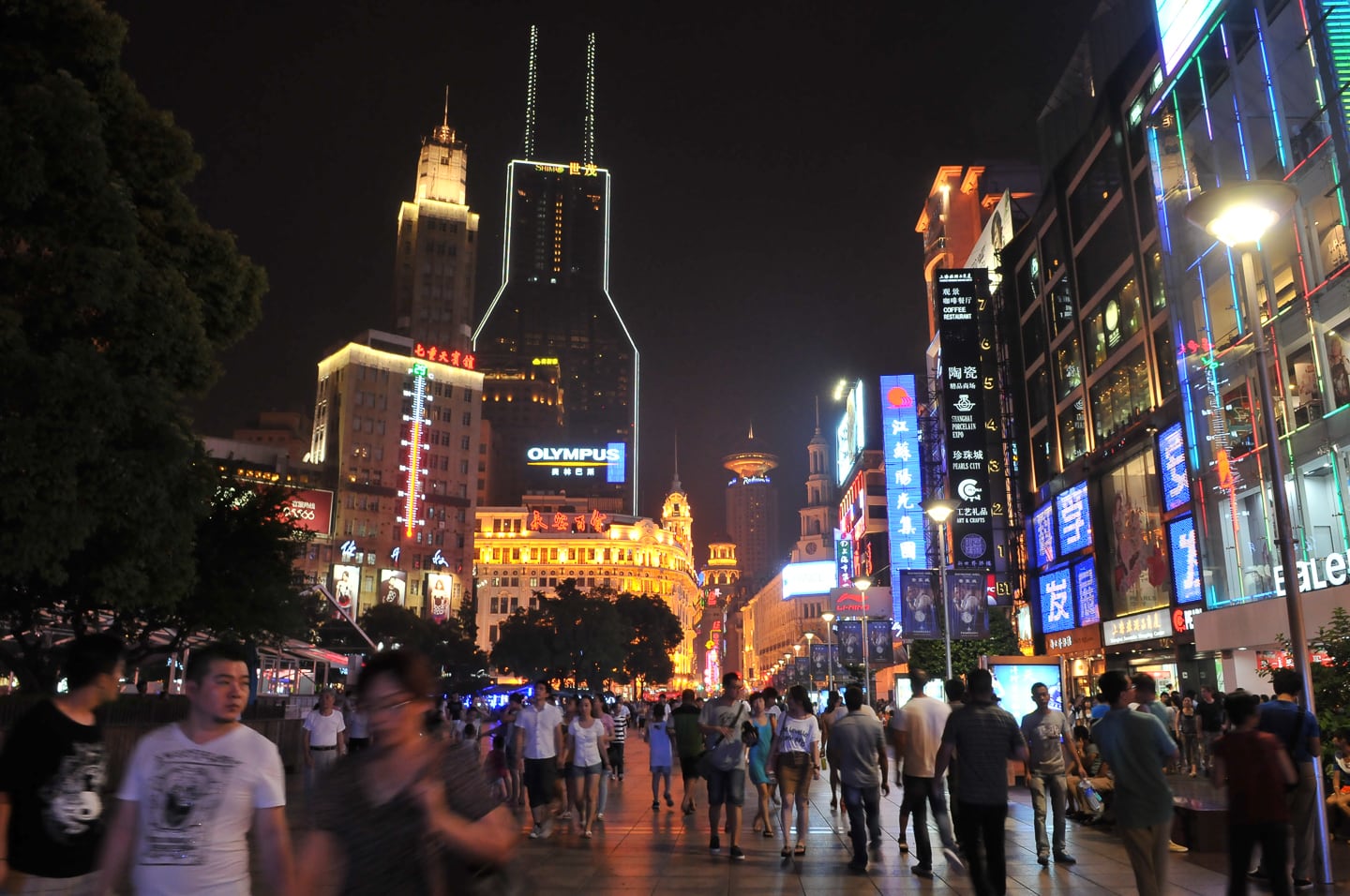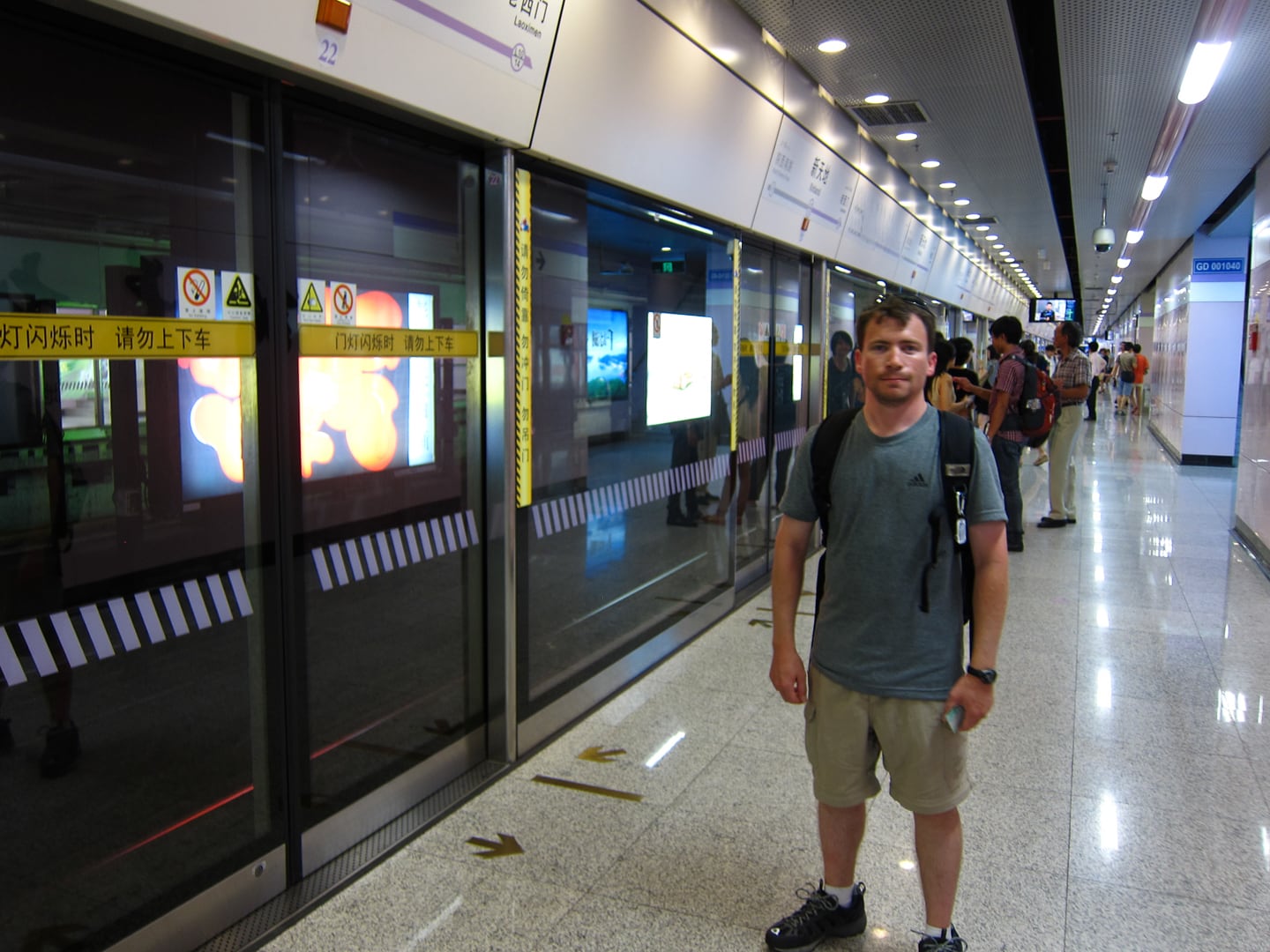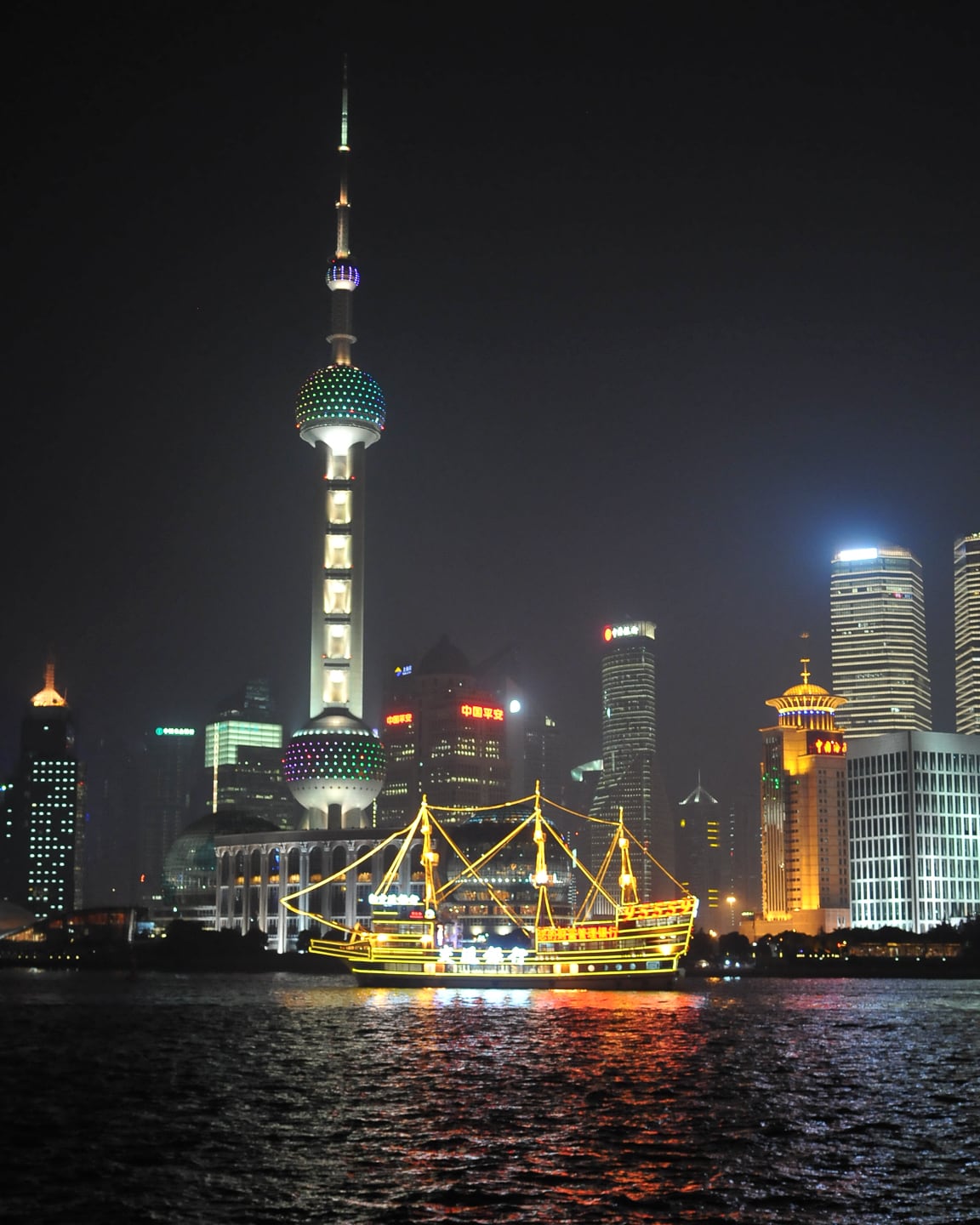 Pudong by Night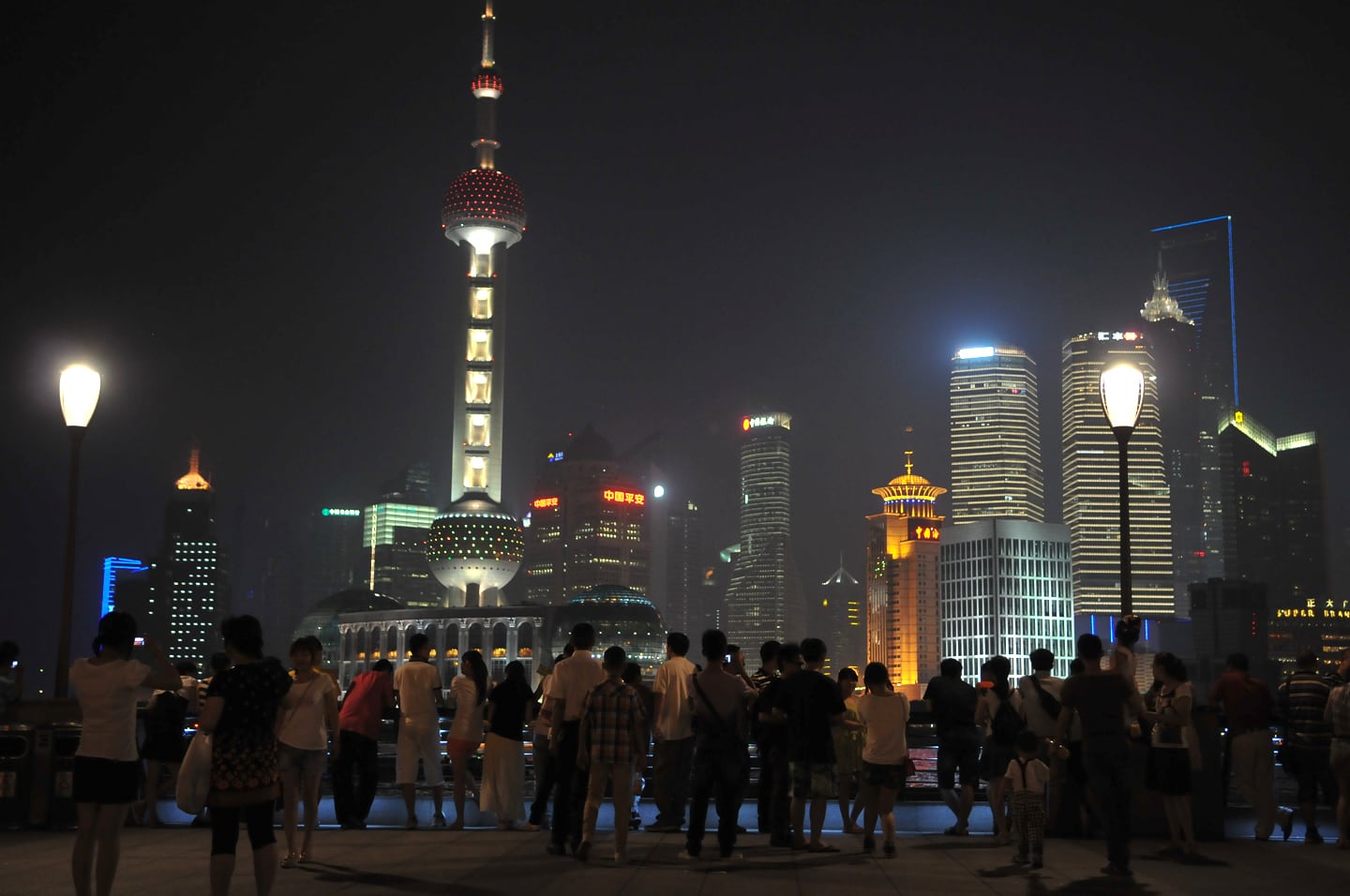 Pudong, as viewed from the Bund.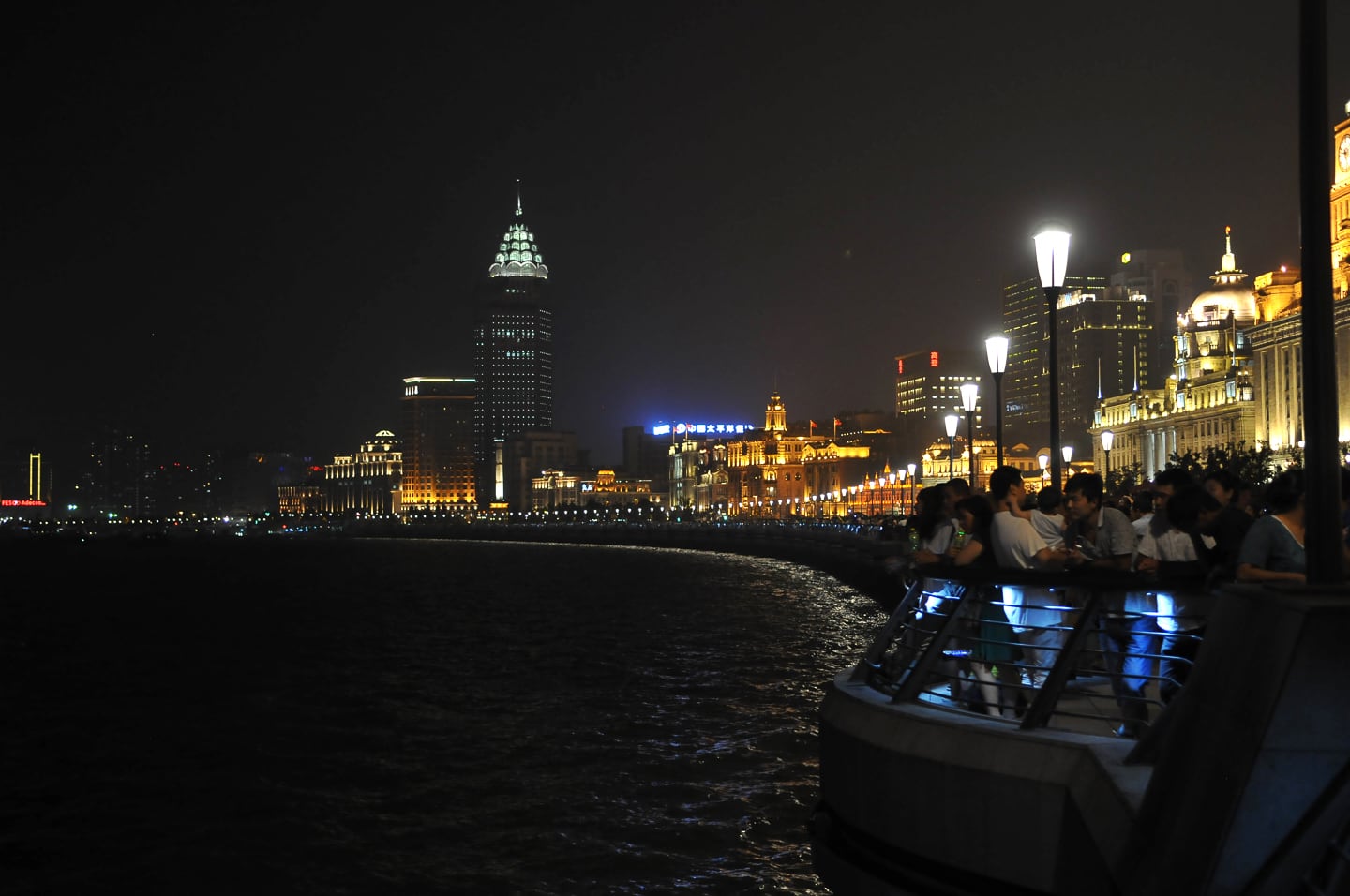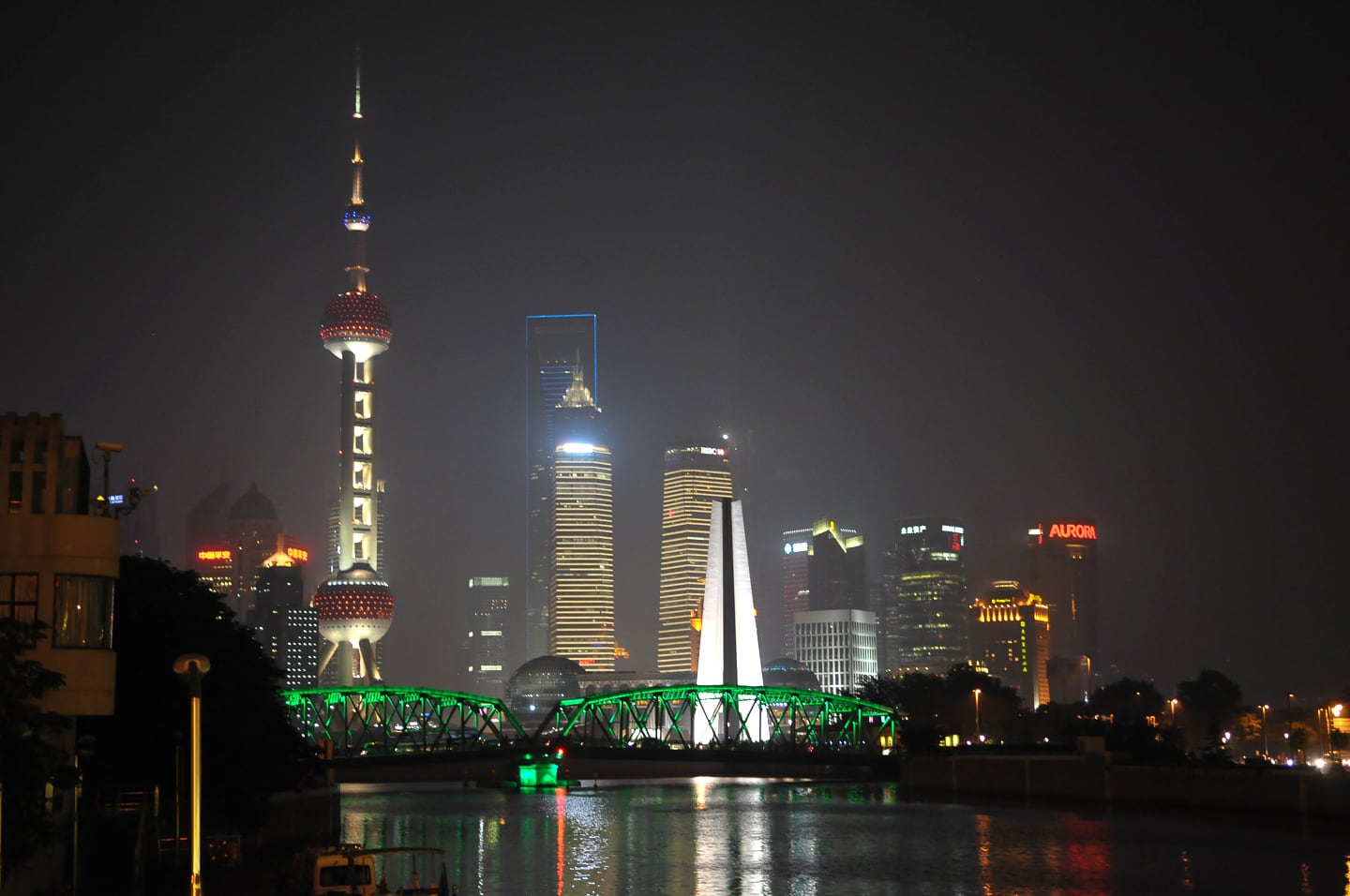 The view of Pudong and the Bund heading back to White Mansion Hotel via Sechuan Road.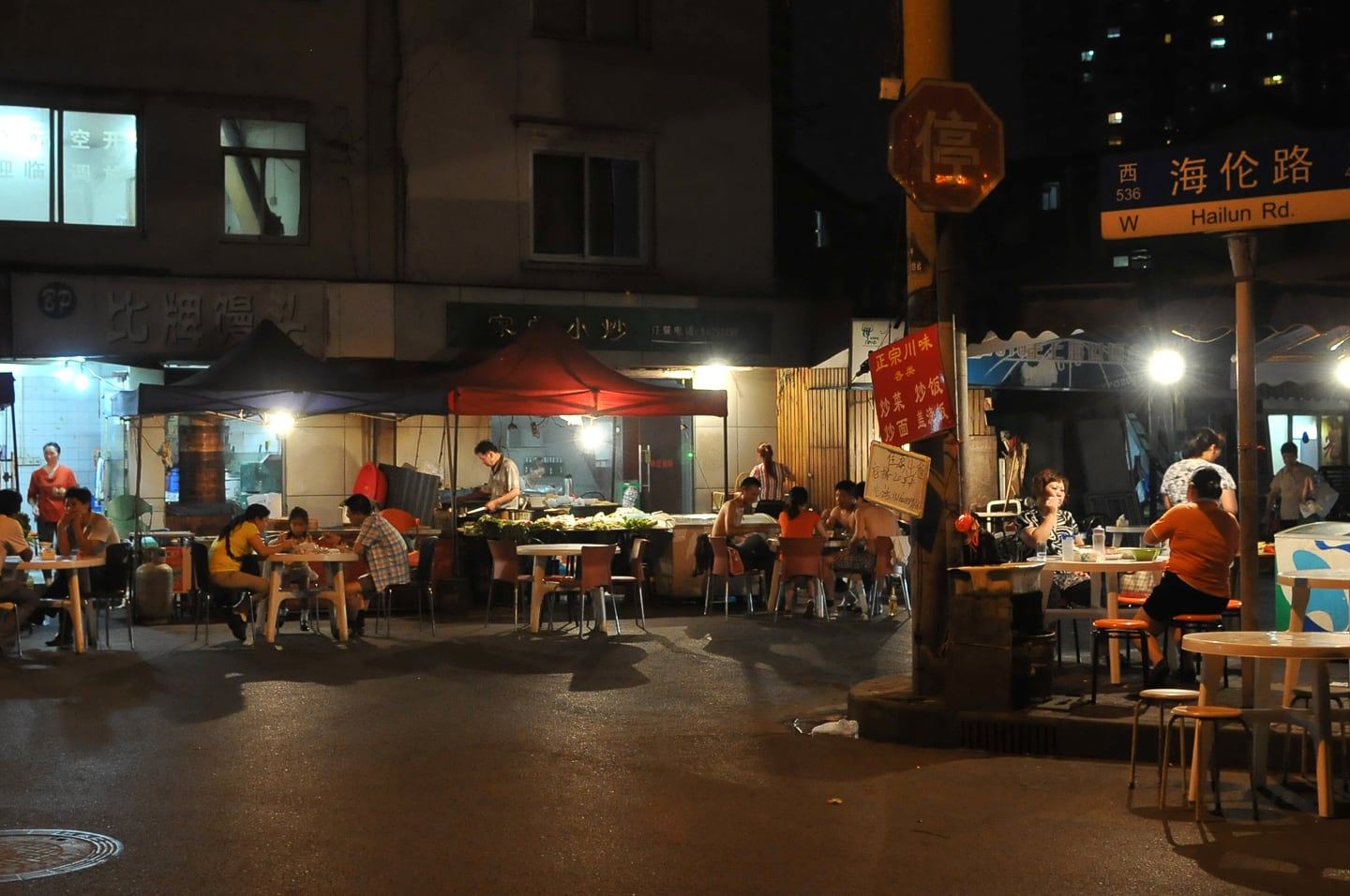 We stumbled upon this alleyway gem during our first of many trips up and down Hailun Road from White Mansion Hotel to the Hailun Road metro station. The proprietor is a fantastically friendly woman who speaks very little if any English but is very fun to engage with nonetheless. There's no menu, you just point to cold plates in the clear-top fridge and they throw it into the fiery wok. We had the pepper beef which was  spicy but delicious. Beers are really cheap here too. We even ran into one of the chefs at the Sheridan down the street who swears by this place (he was Chinese, but spoke impeccable English).
To get there, head east from Sichuan Road (White Mansion Hotel) along Hailun Road for about 10 minutes. The alleyway is on your left – you can't miss it at night. Hailun Road is incredibly unfriendly to pedestrians so watch out.