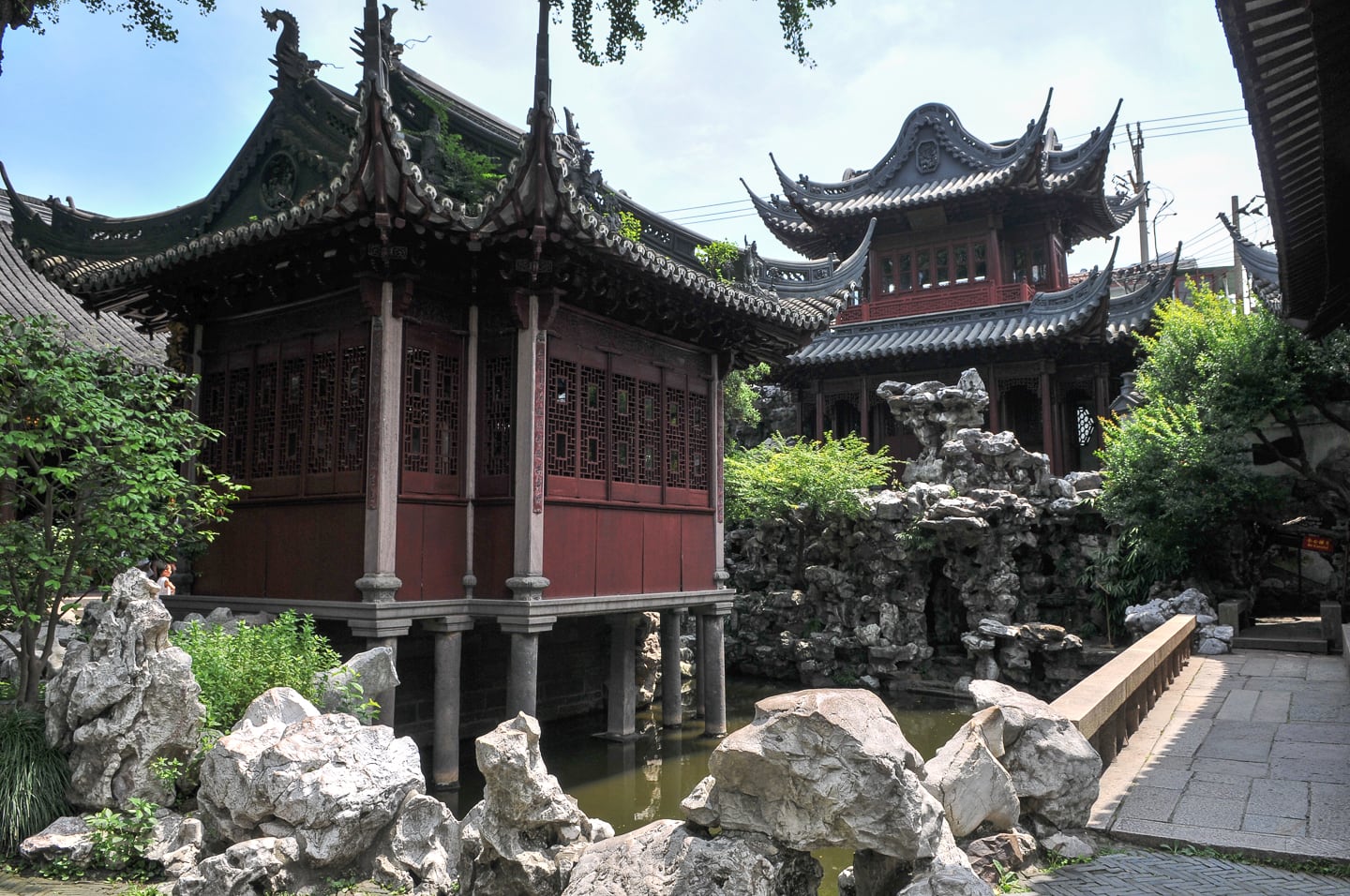 For background on our big trip click here. For a primer on our travels in China click here.
Due to the summer crowds, we chose to visit one of Shanghai's most famous and popular sights on a Monday: Yu Yuan Garden. The Garden, coupled with a meander around Shanghai's Old City, made for a perfect morning excursion before the afternoon heat settled in.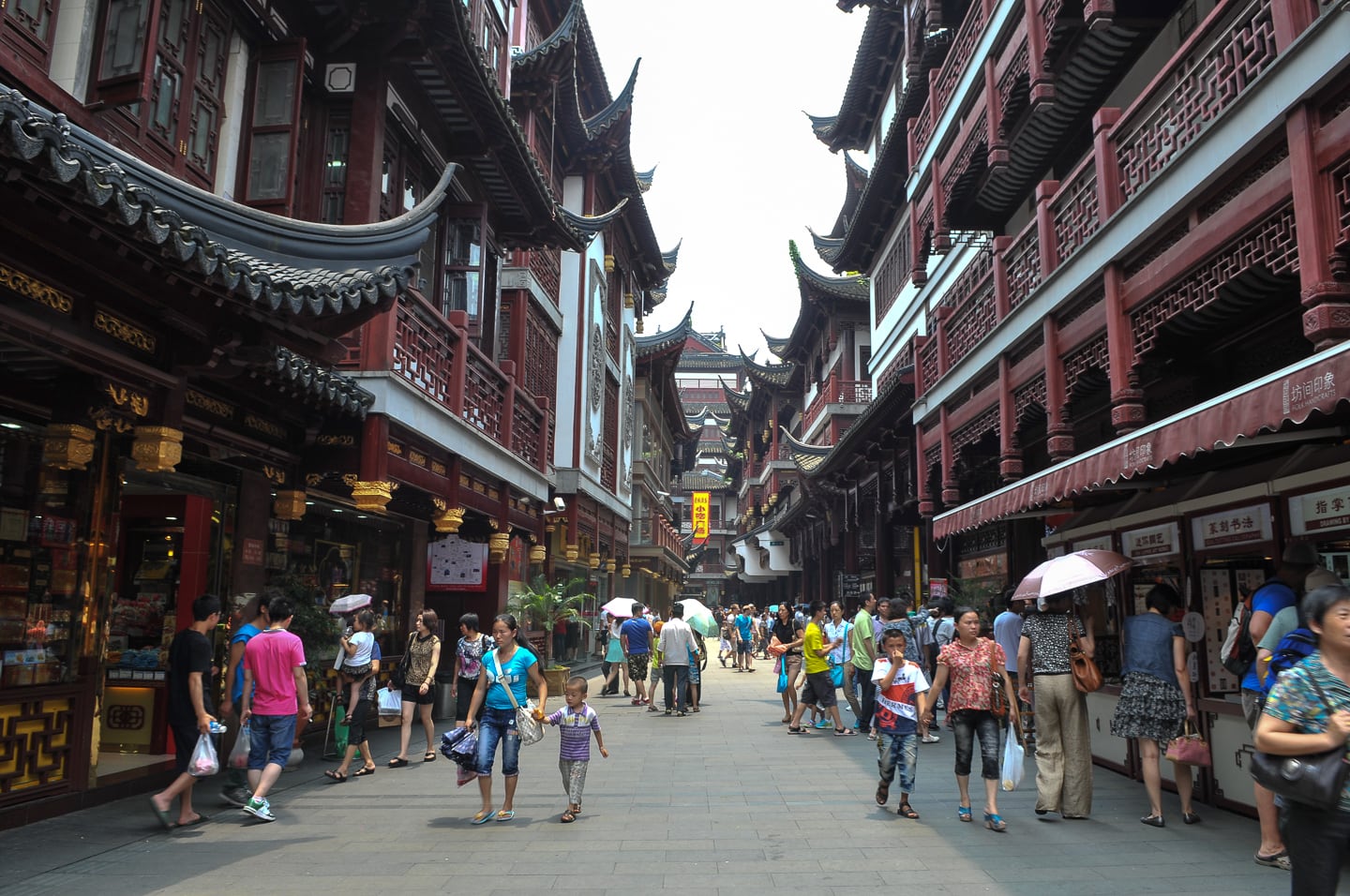 Shanghai Old City
The Old City is the ancient cultural heart of the city of Shanghai, dating back to the 11th century. When approached on foot, it is hard to imagine what lies beyond the cliche commercial facade. But as with everything ancient we've encountered in China, exterior appearances are most certainly deceiving. Yes, of course the district now is a highly commercialized sprawling bazar of touts and tea rooms. But it still remains a beautiful -and at least to the Western eye- exotic place.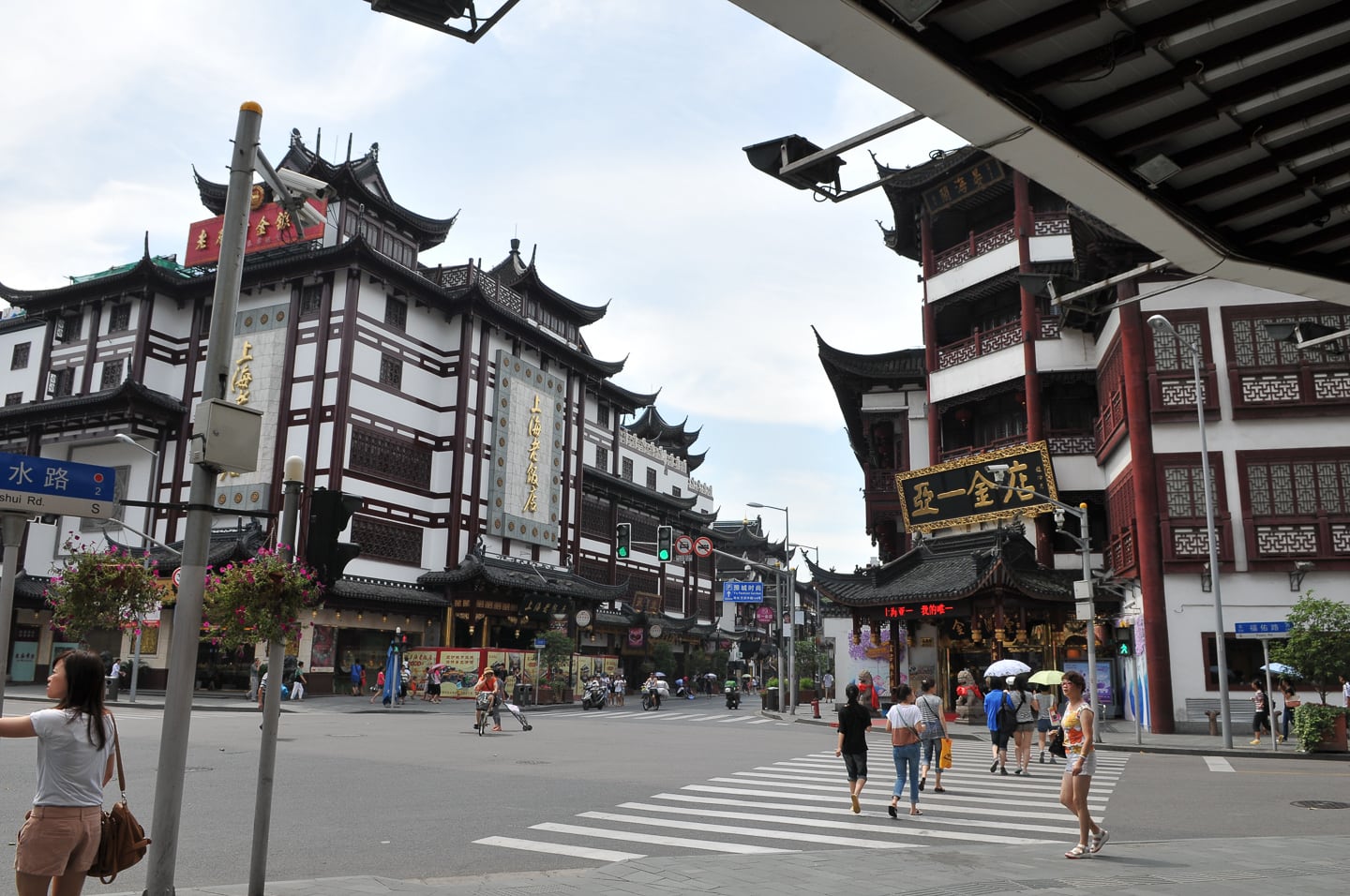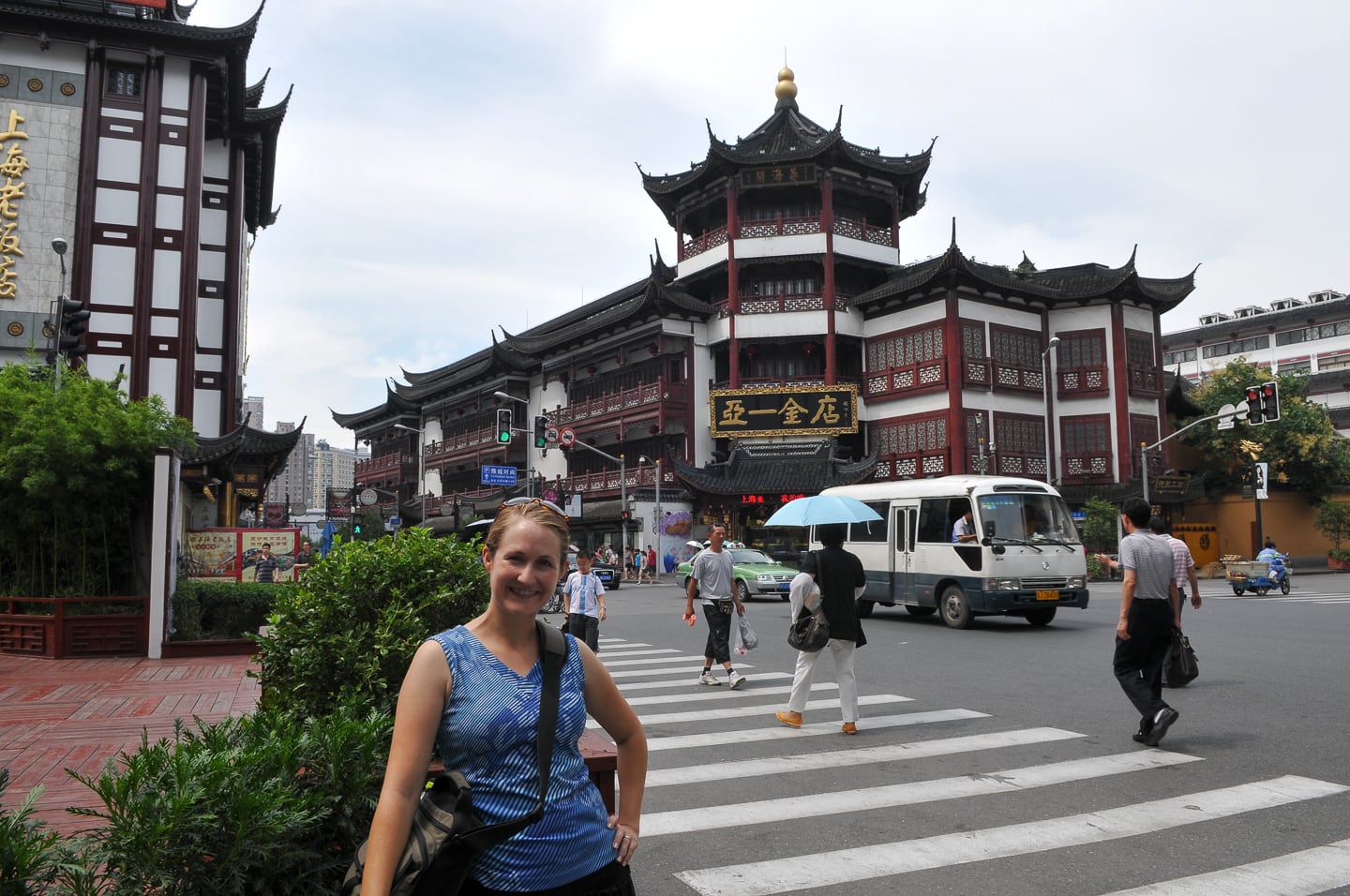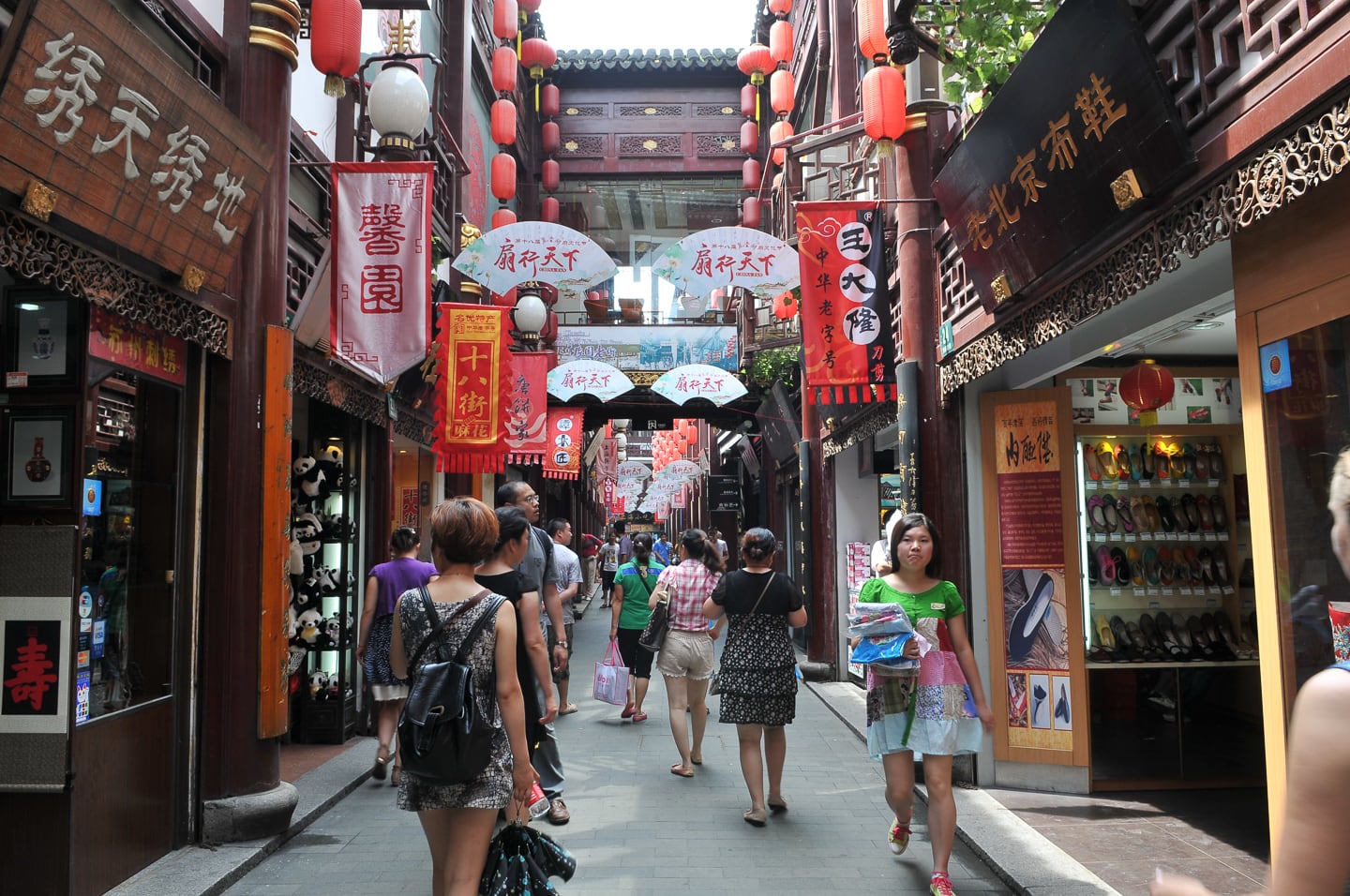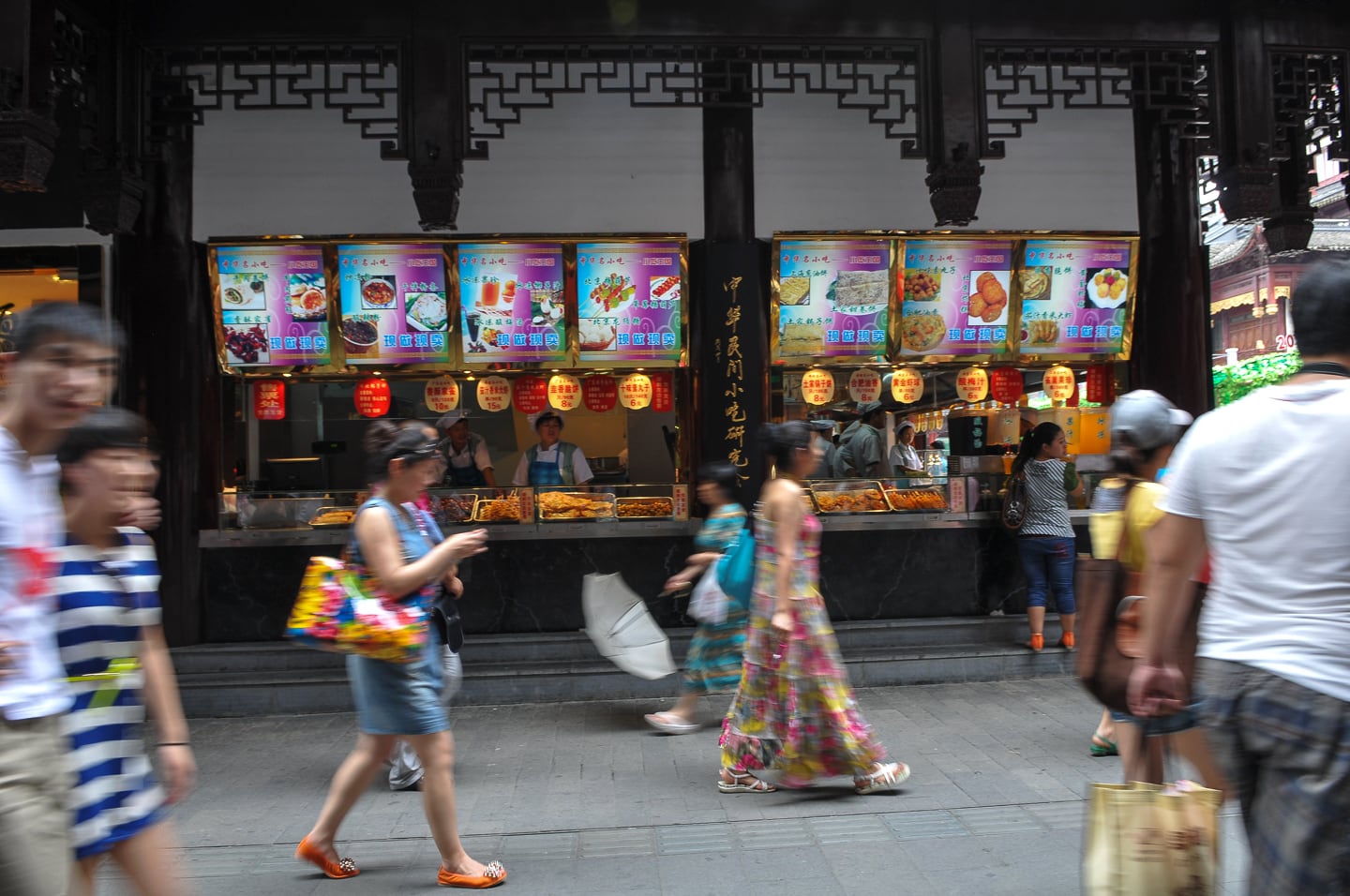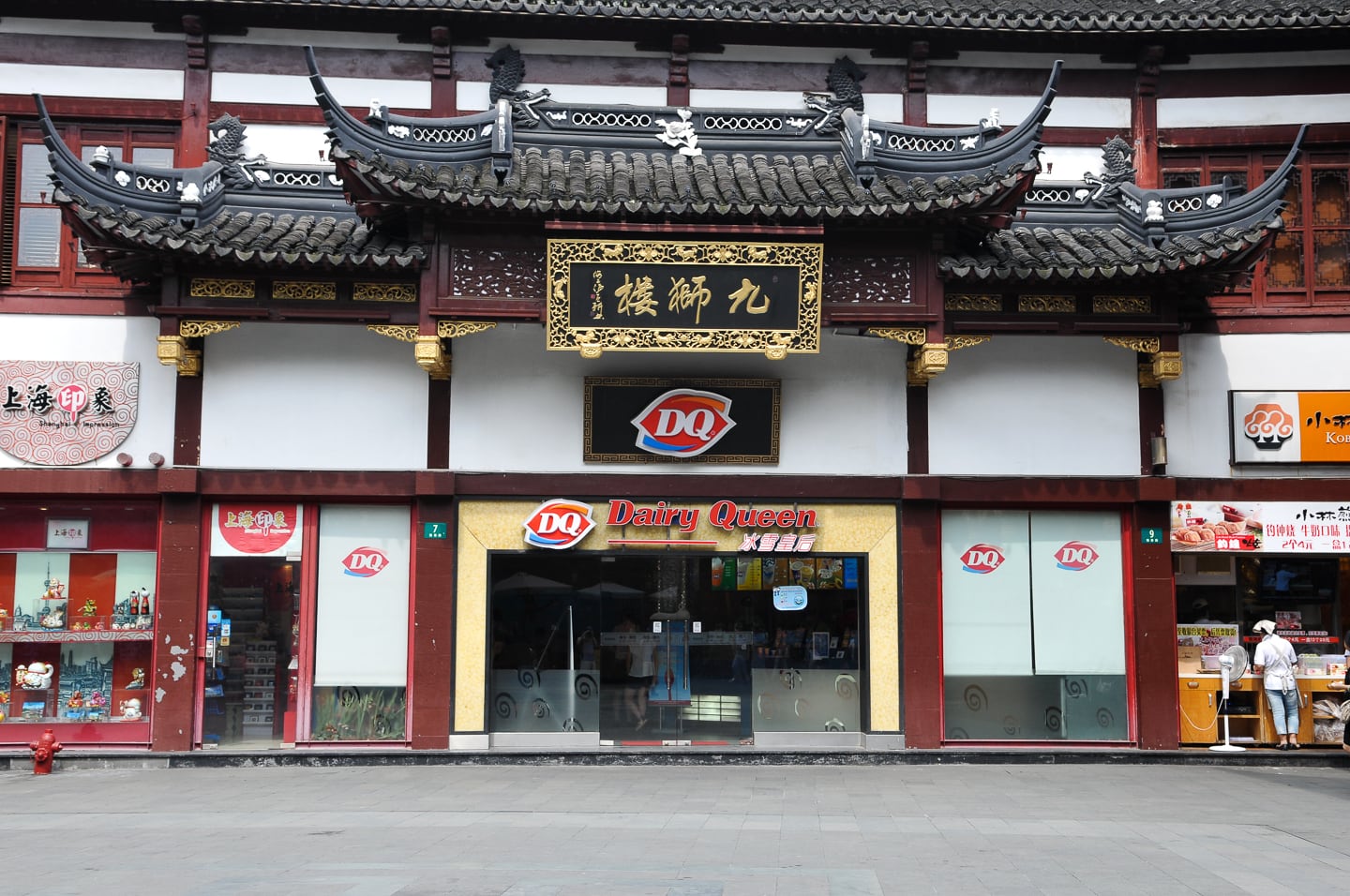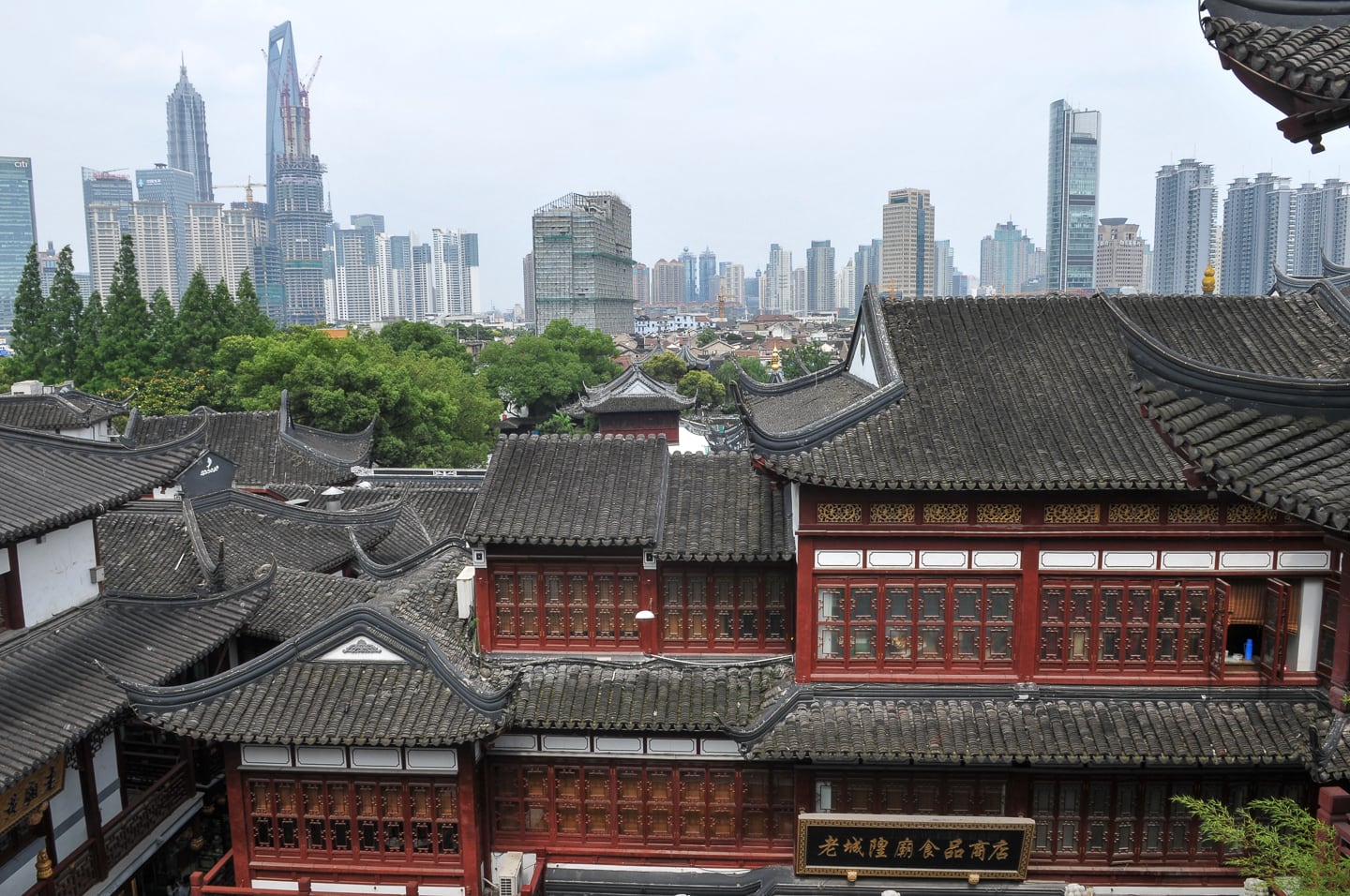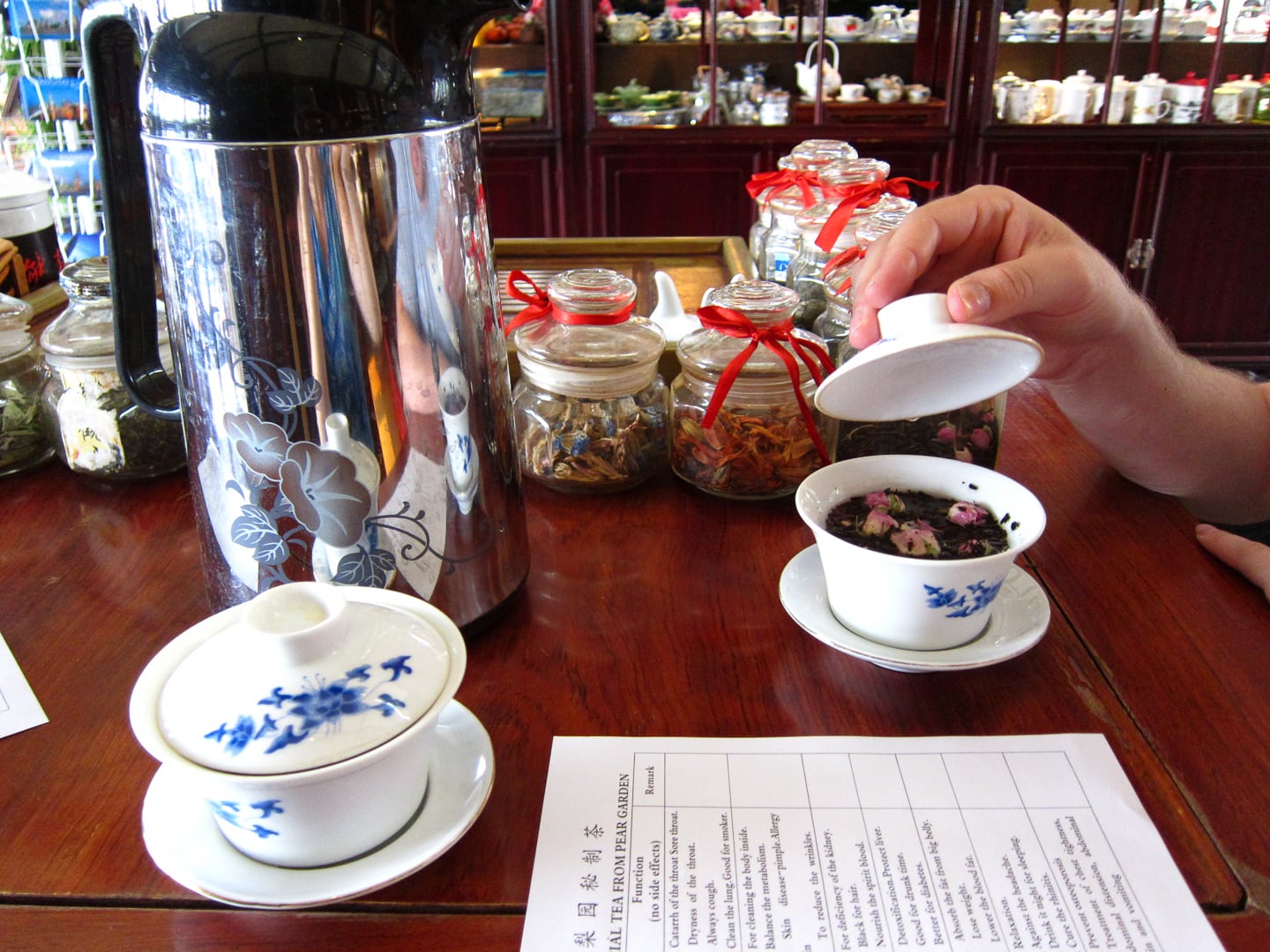 Lori and I ordered Jasmine and Lotus tea. The Jasmine wasn't our favorite, but Lotus was excellent…though we weren't quite sure how one goes about drinking loose leaf tea when the bits and pieces are so incredibly tiny and bitter. We devised quite a nice strategy of sipping the tea with the lid on which probably entertained our hosts but proved very effective.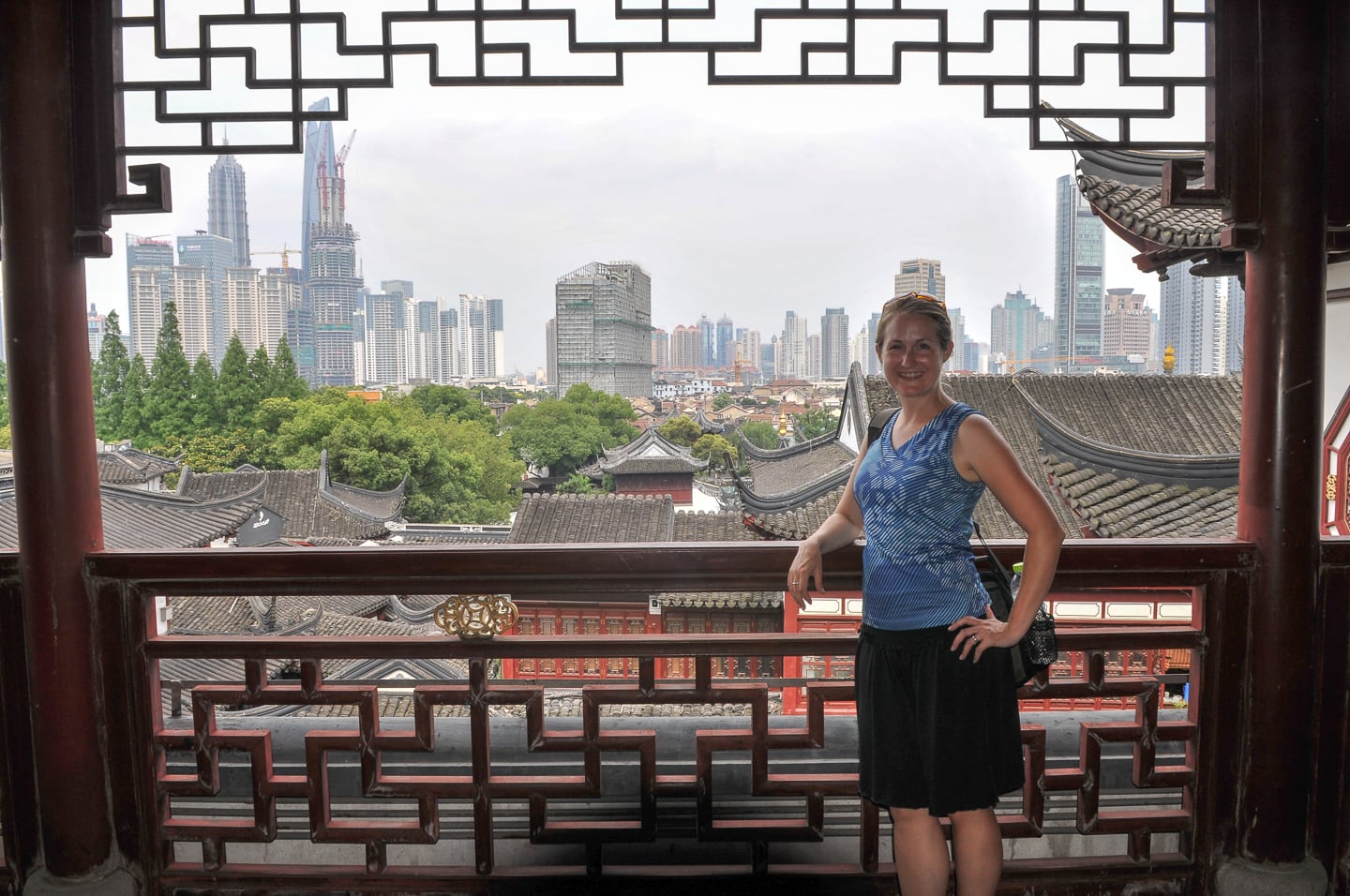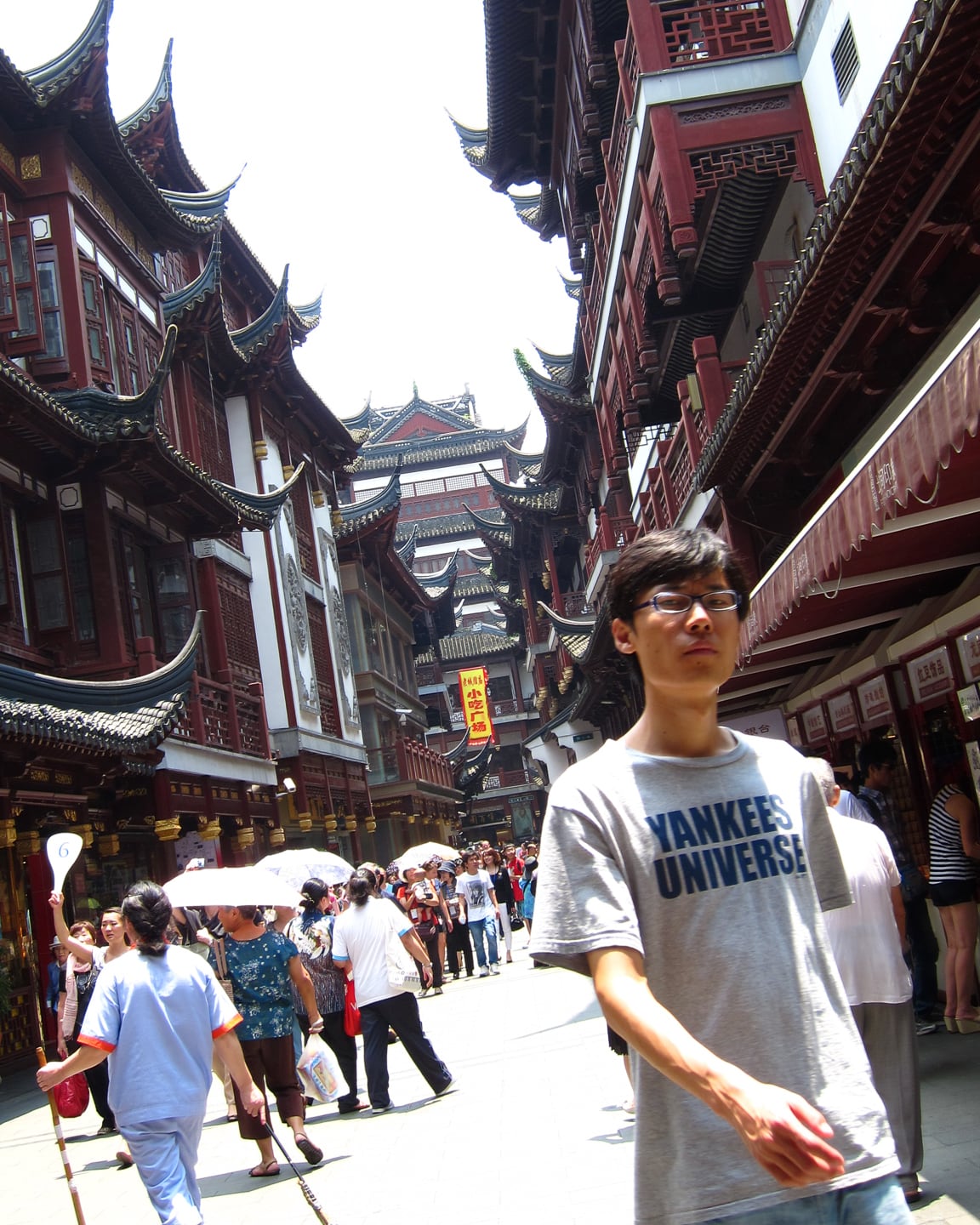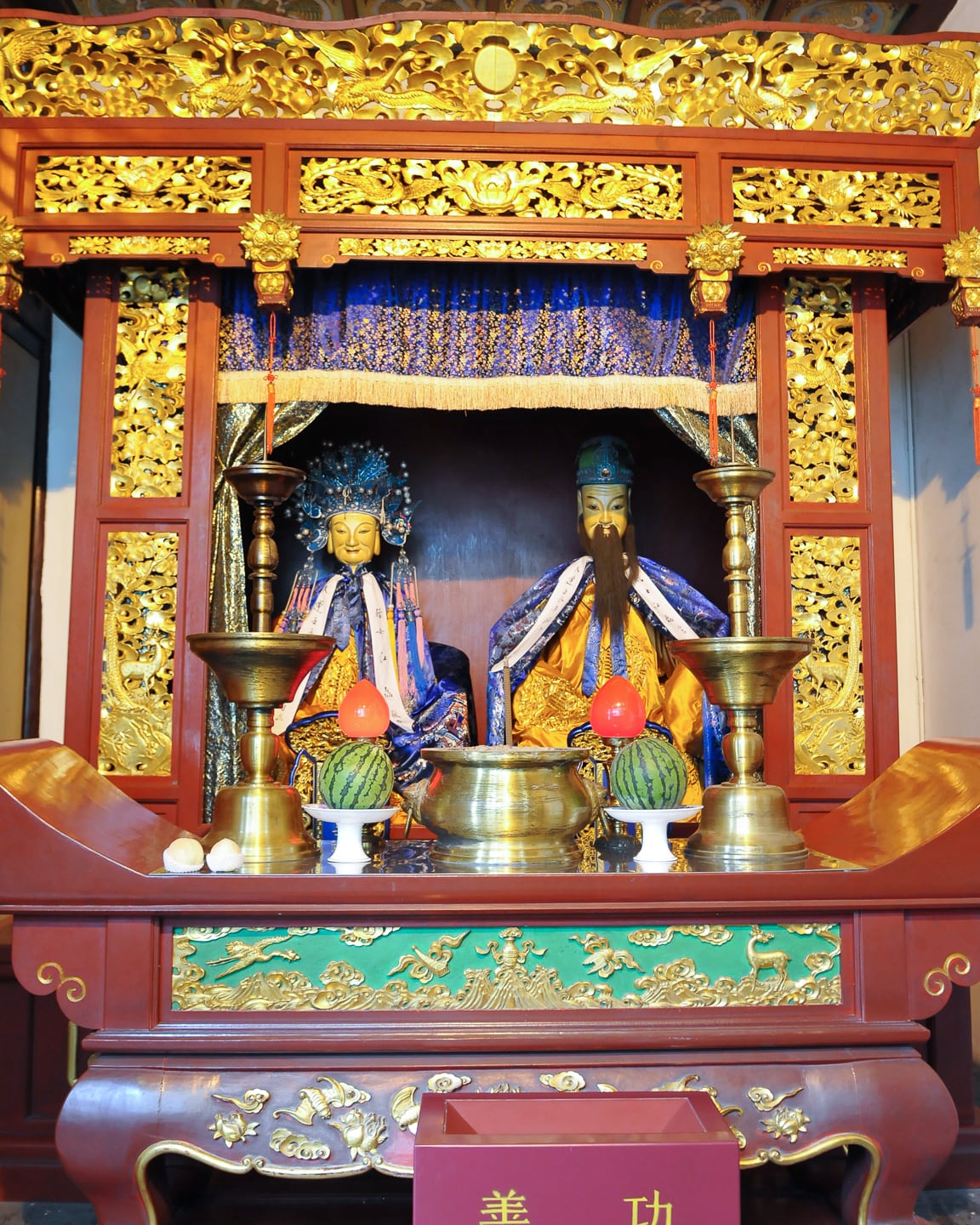 City God Temple
Pinyin: Chenghuang Miao | Chinese: 城隍庙
The Shanghai City God Temple is a Taoist temple and one of the city's most popular. City God Temples were once quite common in major urban centers throughout China. This one has ancient roots but was converted to a City God Temple in the 15th century, growing popular during the Qing Dynasty. It is currently under heavy renovation but is certainly worth a walk through.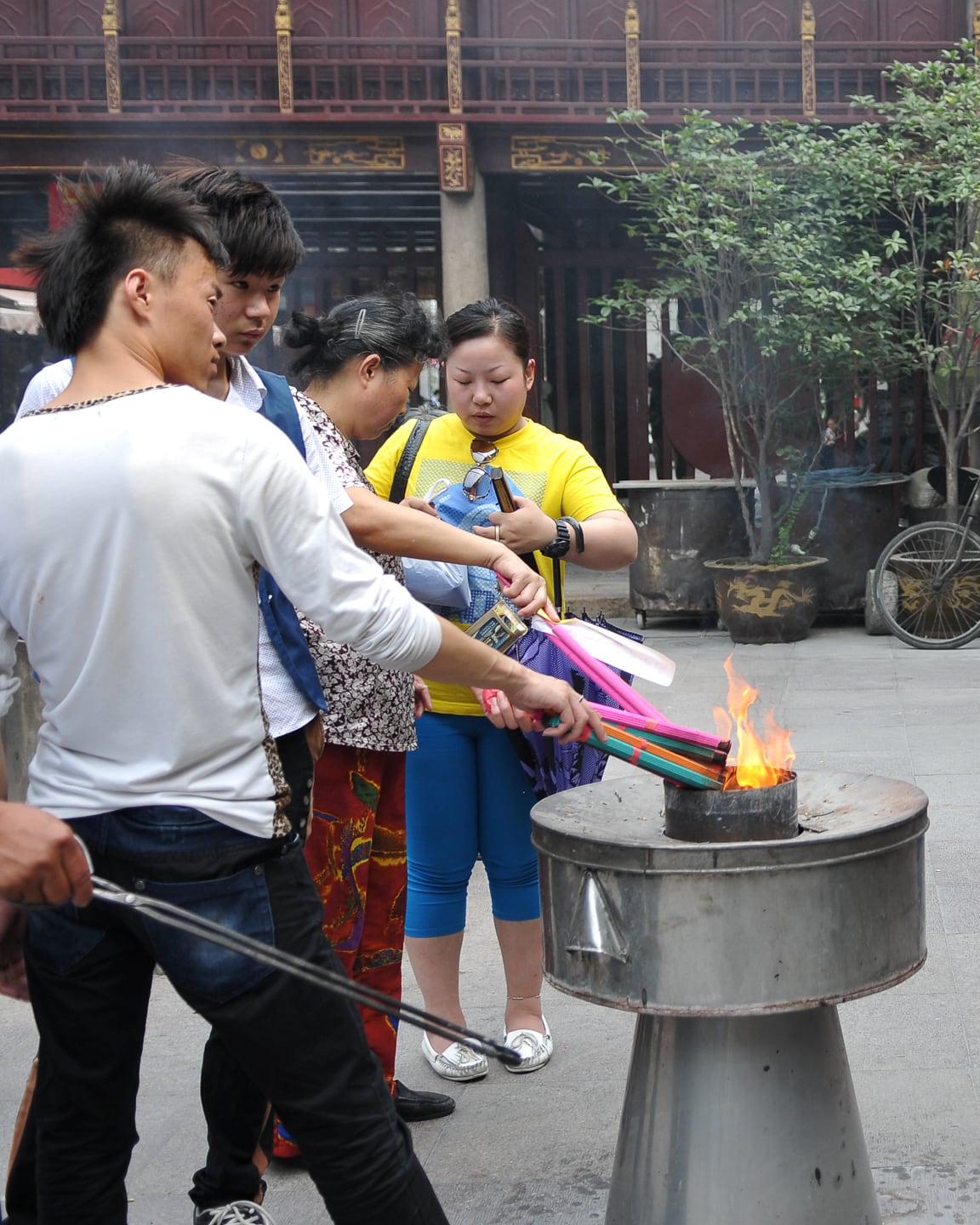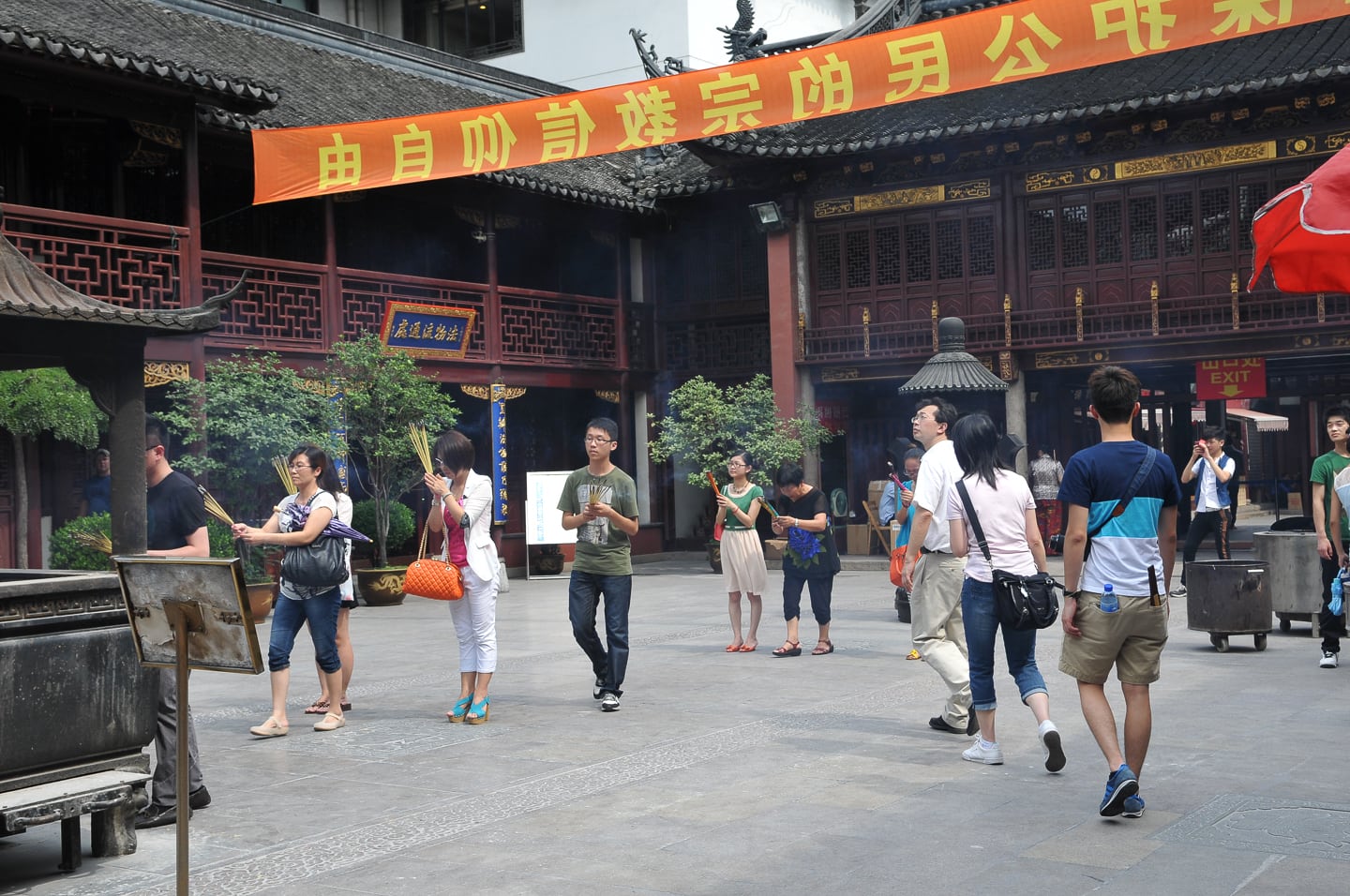 The faithful making offerings to the City God for prosperity and other wishes. The basic ritual – at least as far as we've been able to discern – consists of purchasing incense sticks, lighting them, performing contemplative and deferent movements toward the alter and placing the sticks in the ashes of the alter. After accomplishing this, people are prepared to enter the inner hall and kneel before the god figures.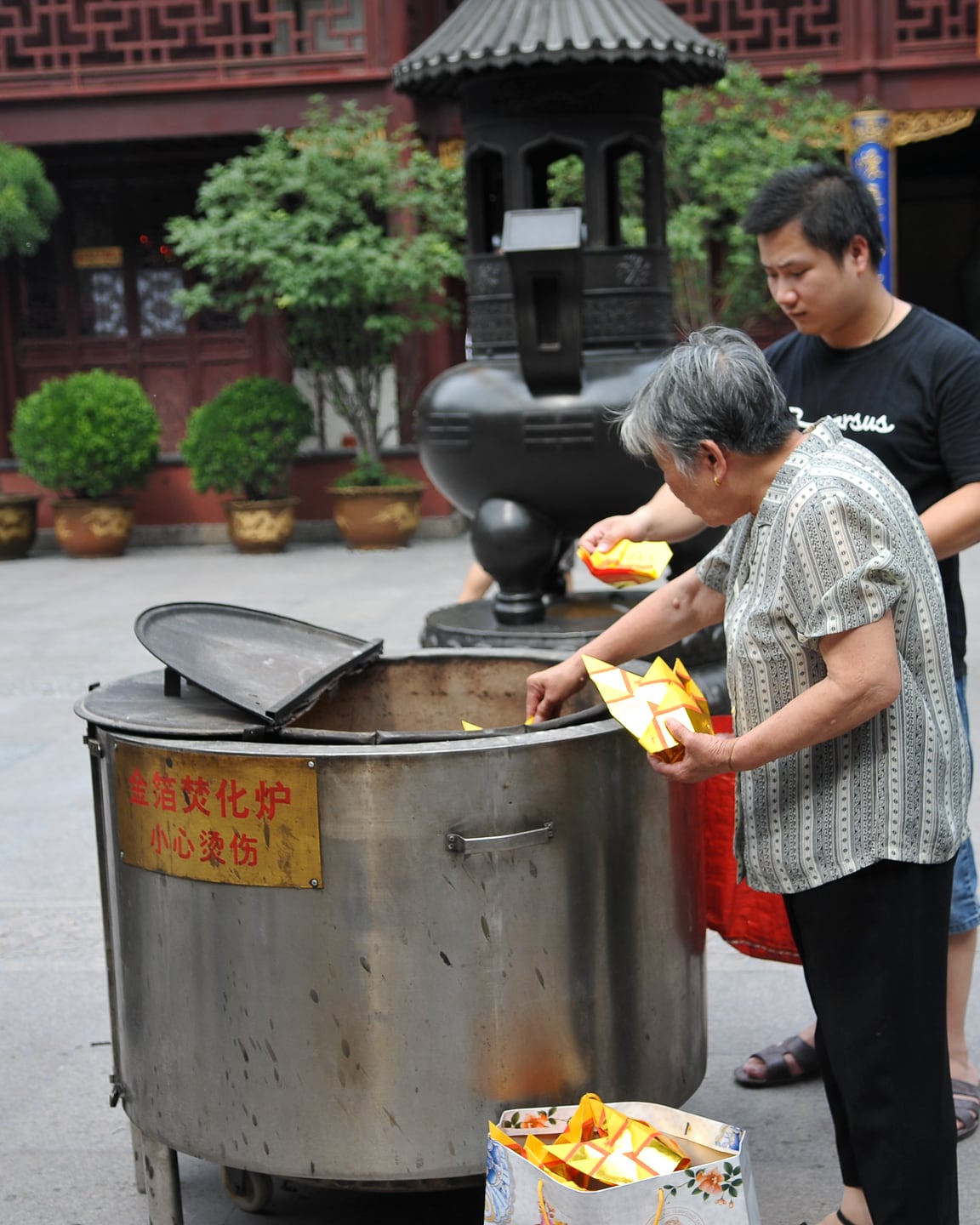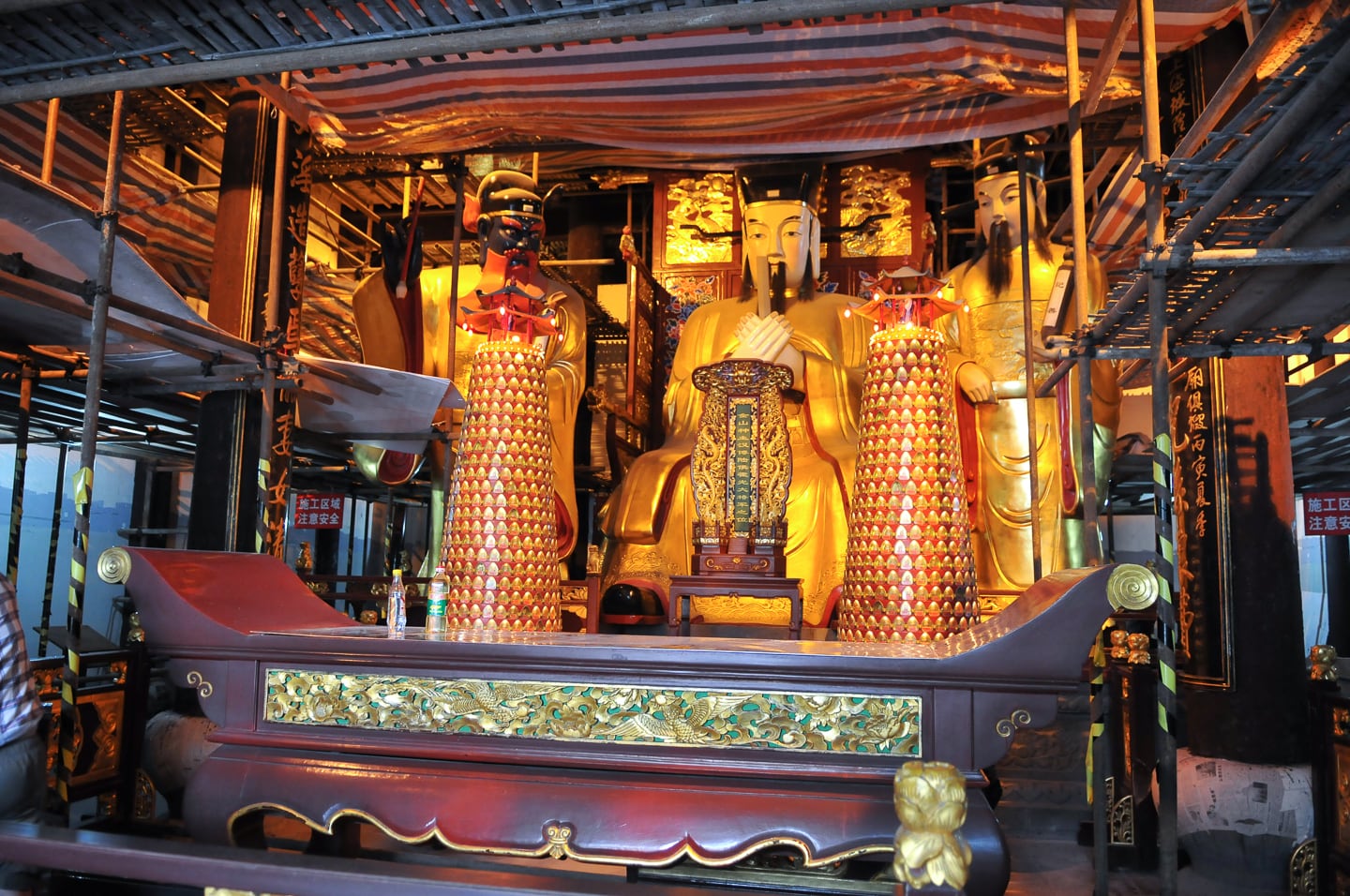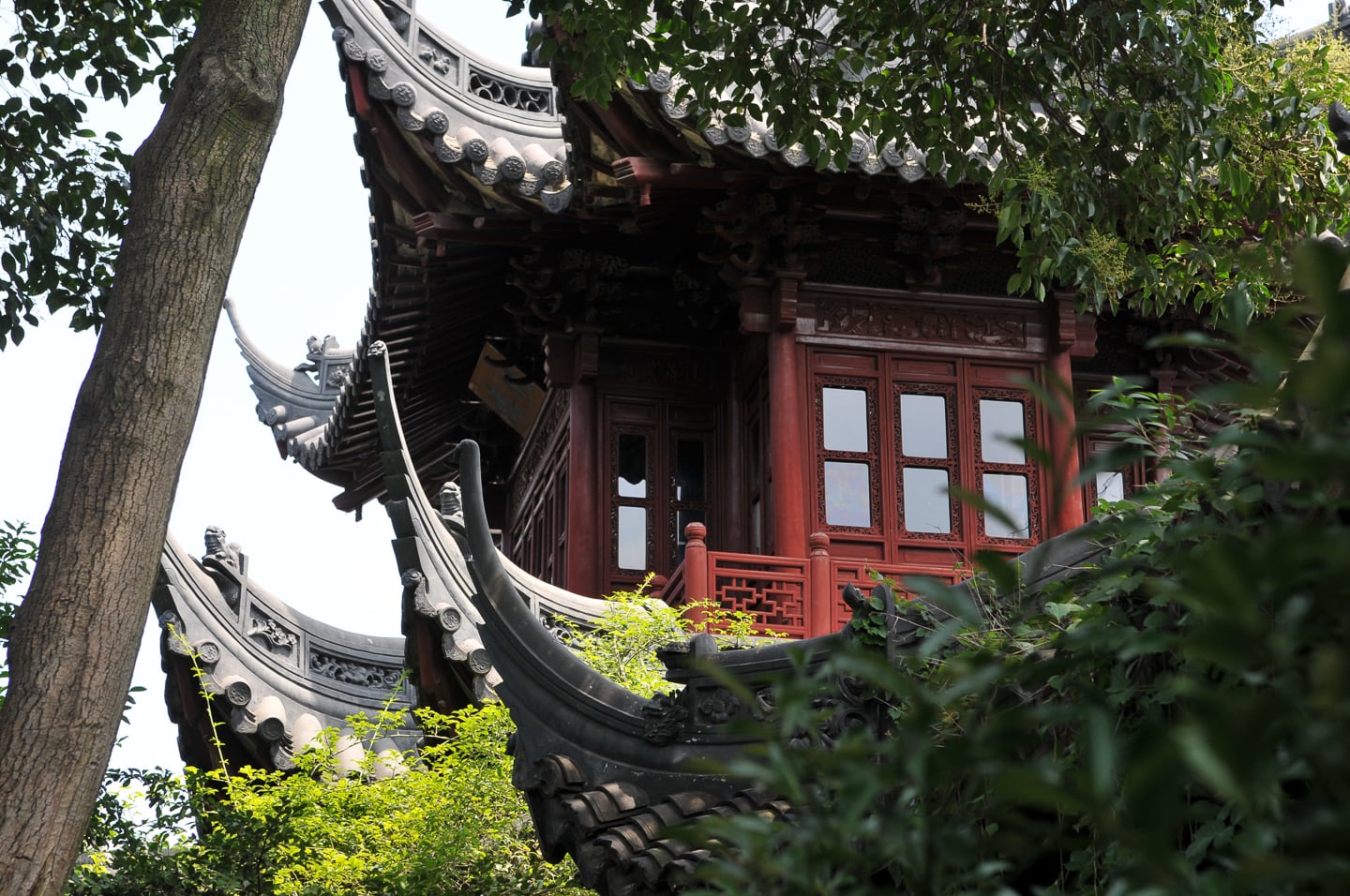 Yu Yuan Garden
(Garden of Happiness/Peace) | Chinese: 豫园
Yu Yuan Garden was begun during the Ming Dynasty in the 16th century. Today, the garden spans 5 acres (2 hectares) and is divided into six general areas laid out in the Suzhou garden style. Some of the highlights of the garden are the 5-ton Jade Rock, Dianchun Hall, and Deyue Hall, from which a series of stylized boardwalks and water features radiate.