Battle of the Drums is an international drum competition held each November in the Southern Belize town of Punta Gorda.
The event is a showcase for musical talent in Central America, with the larger aim of preserving and promoting Garifuna culture in the broader population.
Battle of the Drums is held every year on the Saturday before Garifuna Settlement Day, a national holiday that marks the anniversary of the arrival of the Garifuna in Belize on November 19th.
If you are looking for a unique and accessible cultural experience in Belize that will get you up on your feet and swaying to the rhythm, this is it.
Here's what to expect from your Battle of the Drums experience, and helpful tips for your visit to Punta Gorda and Belize.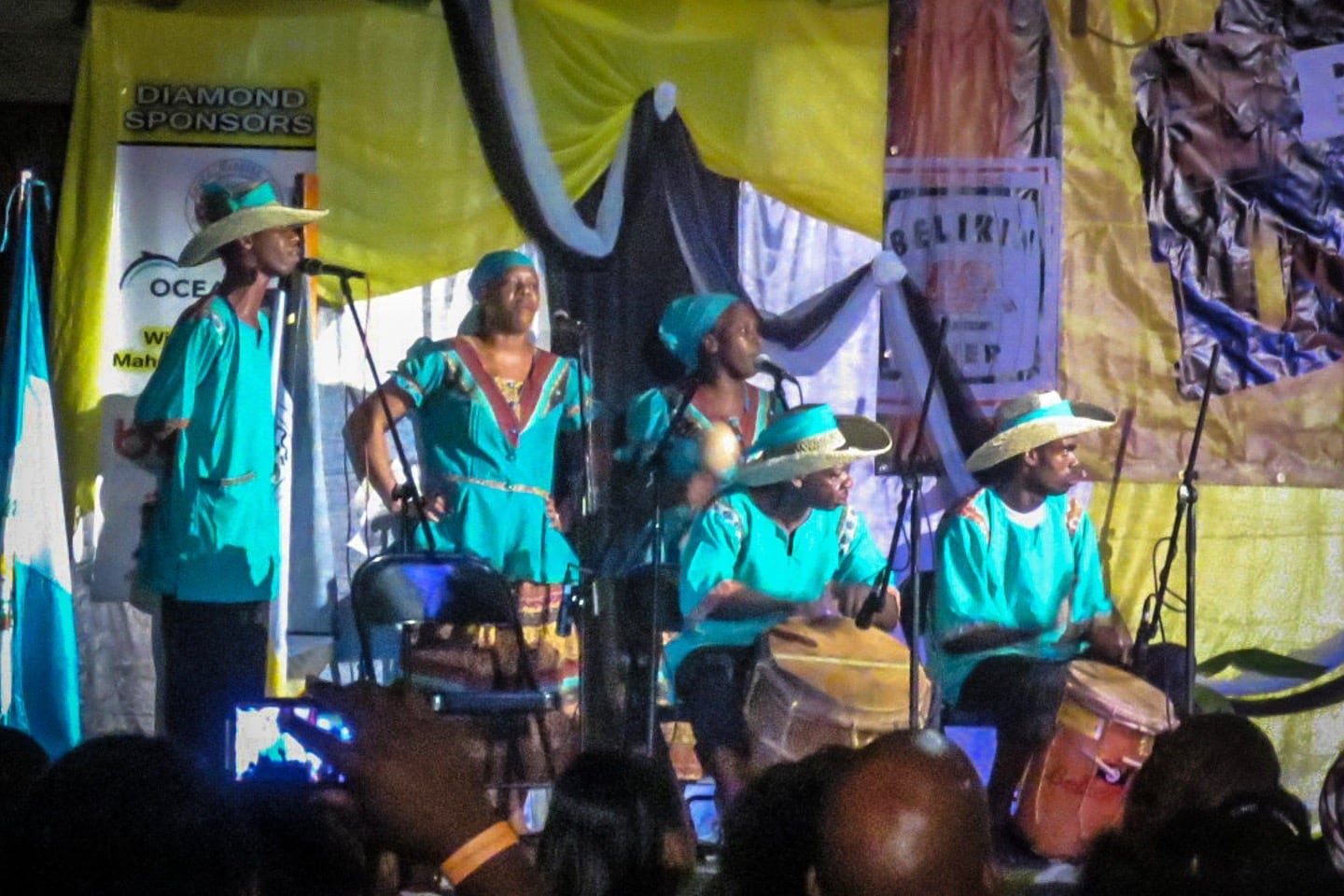 Battle of the Drums: What To Know For Visiting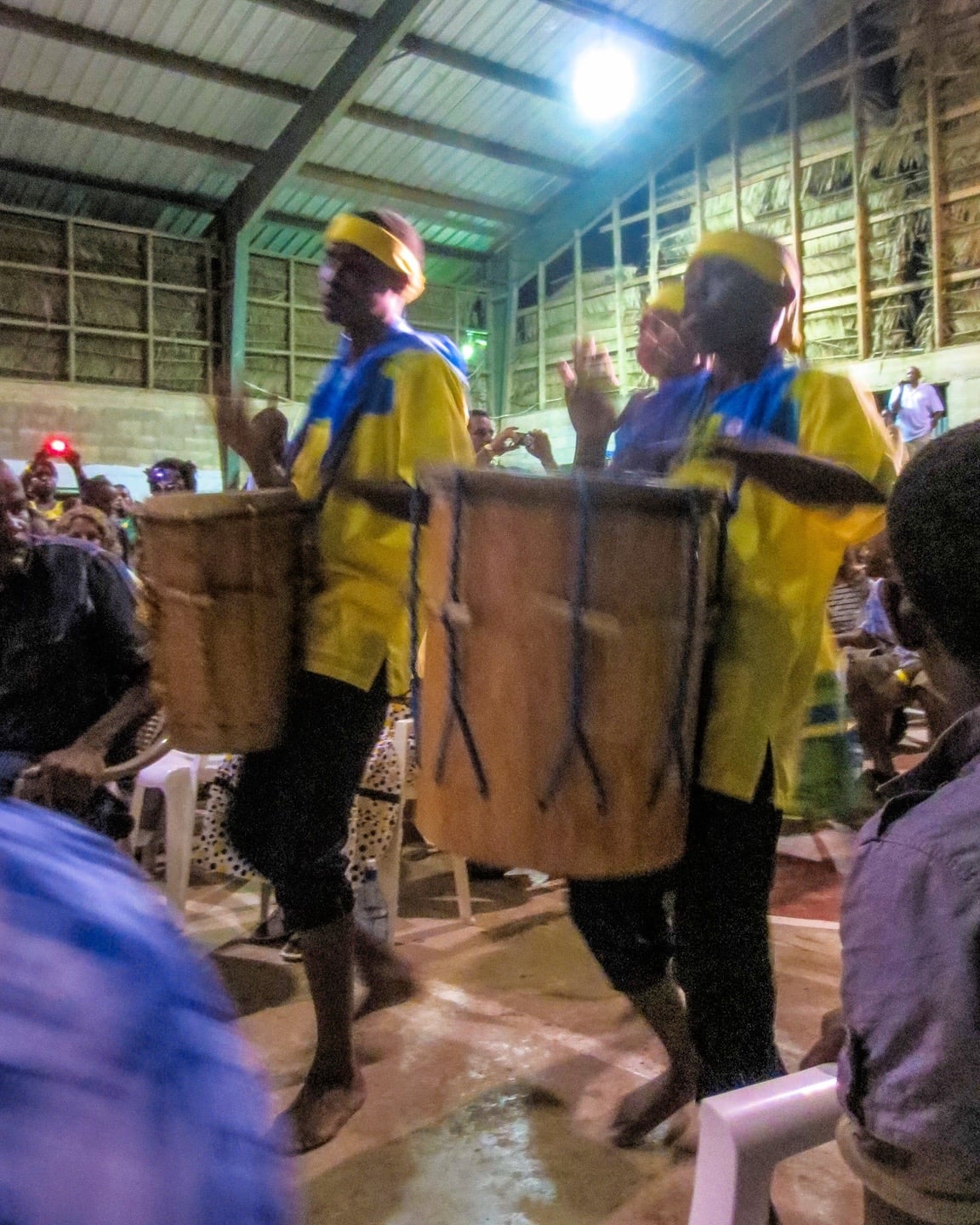 A Brief History
First held in 2006, Battle of the Drums has been showcasing the region's best drummers and entertaining audiences for well over a decade.
The idea for the competition was inspired by the legendary Belizean musician, Andy Palacio, and his call to preserve the Garifuna culture, chiefly the language and music of the Garinagu people.
Originally, the competition featured local drummers from around Southern Belize, but quickly grew to include teams from Guatemala and Honduras.
Today, Battle of the Drums is part of a larger non-profit initiative with the aim of preserving and promoting Garifuna culture.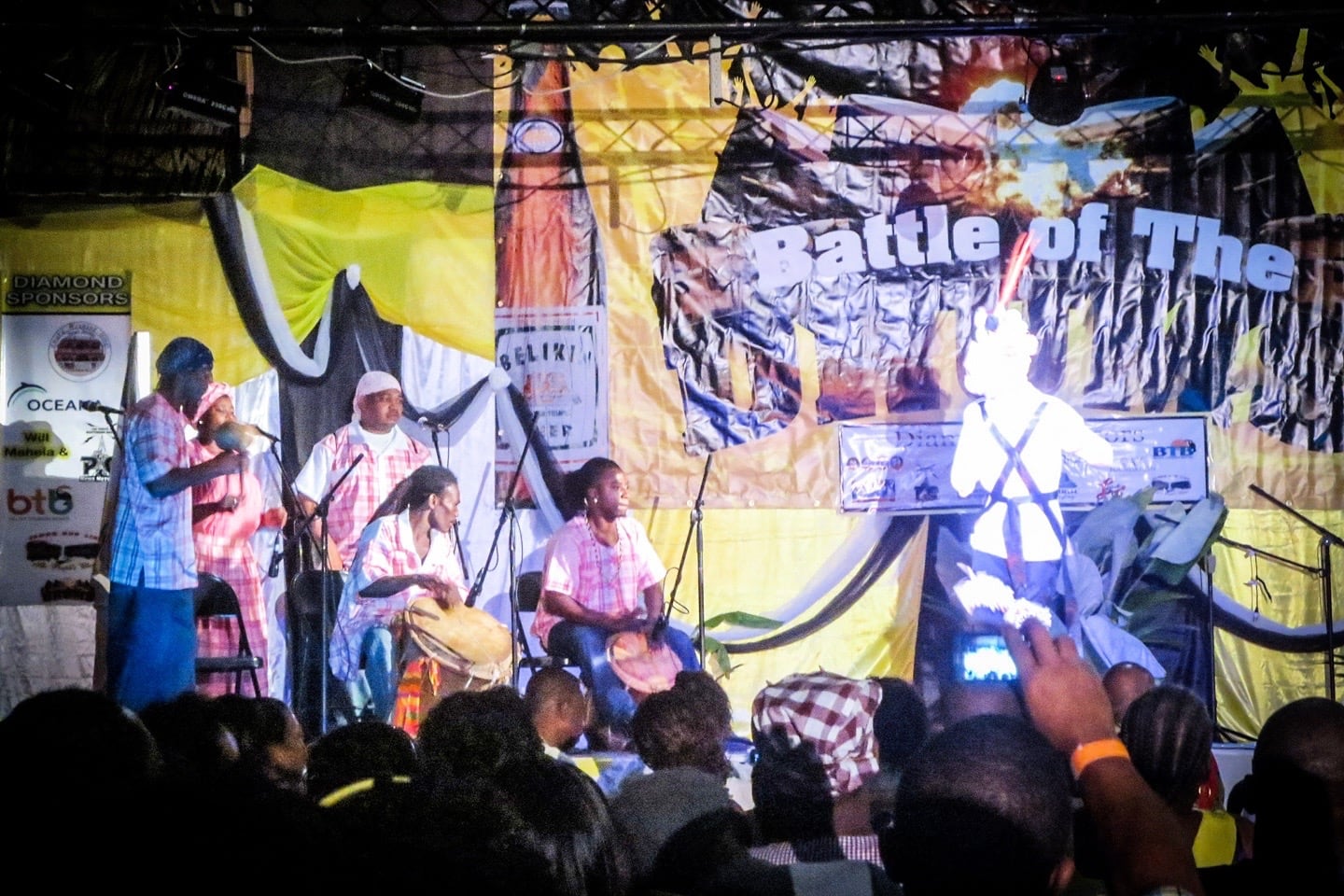 The Experience
Living in Punta Gorda for a year, there was no way Lori and I were going to miss the legendary Battle of the Drums event.
We had no idea what to expect, but pictured in our minds something akin to a semi-organized Rasta-esque drum circle with a gaggle of hippie backpackers camped out, smoking and drumming themselves into oblivion.
This couldn't be further from reality.
Upon entering the large, indoor gymnasium, with rows of chairs, professional lighting and sound systems, and local media in attendance, it was evident this is something this community takes very seriously.
The event is a tremendous source of pride in Punta Gorda, and it certainly shows.
There are essentially two main parts of the competition which can last for over four hours:
The head-to-head portion in which two teams play one after the other for 7-8 minutes each (spending at least three minutes on two different types of music styles);
And, the dancing portion in which each team plays for 3-4 minutes.
The first half of the dancing portion has a member from the team mime-dancing a story to drumming; the second half has a dancer from an opposing team doing an improvised dance to drumming, anticipating the rhythm of the drummers while the drummers try to trick the dancer.
This latter portion was easily the most entertaining part of the entire evening. But that's not to say that all the drumming of the night was mind-blowingly amazing.
Since then, come across a handful of really good Garifuna drumming performances. But nothing compares to the intensity and energy of Battle of the Drums.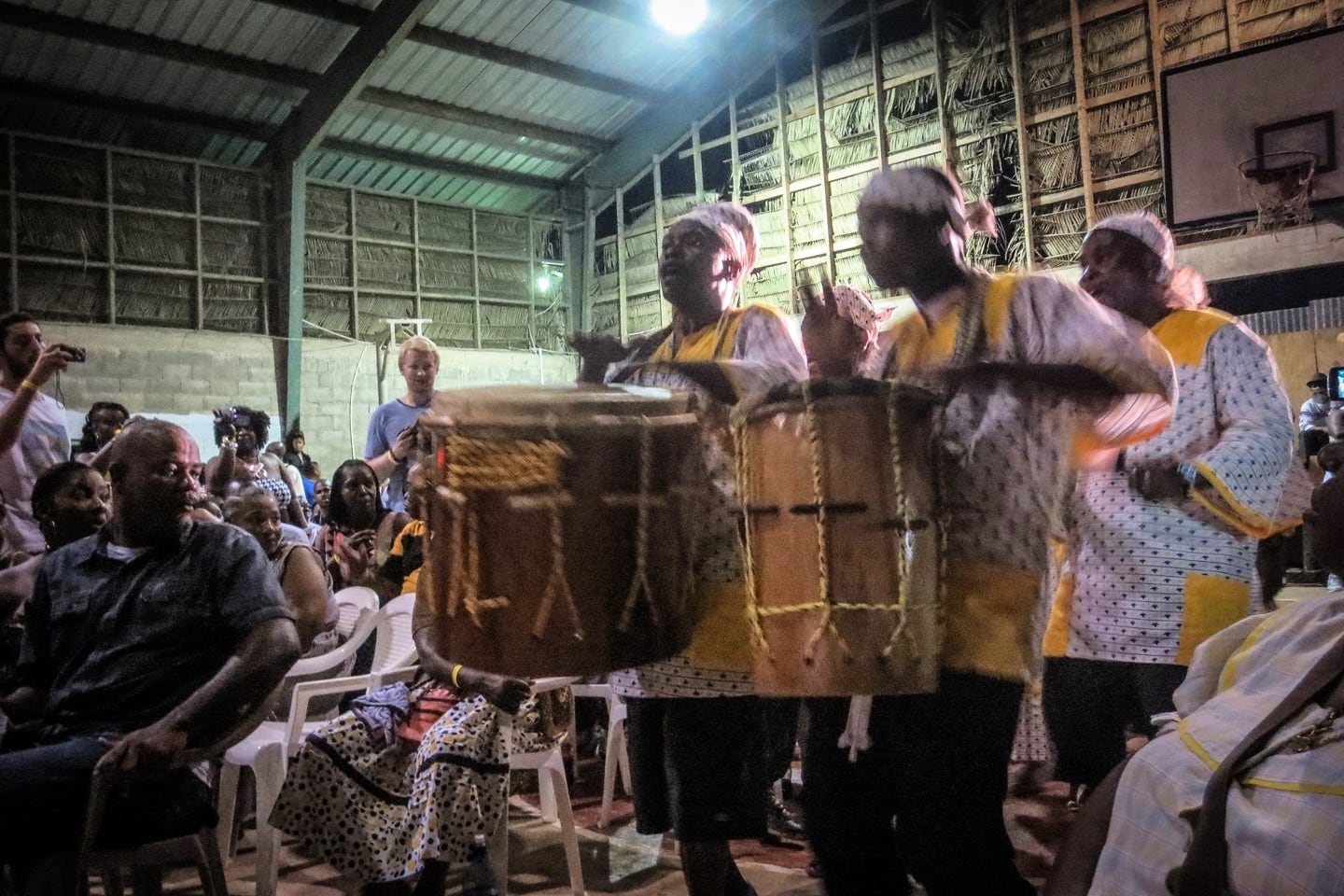 🔥 HOT TIP 🔥
LEARN GARIFUNA DRUMMING FROM A MASTER
The legendary Garifuna drumming instructor, Ronald McDonald (his real name), and family run one of the best drum schools in the country, Warasa Drum School, right in Punta Gorda.
You can sign up for an individual class, but their best deal is their
Garifuna Drumming, Dancing, and Dinner experience.
This is the same experience that Lori and I would take newly arrived medical students to each month when we were working with a small rural clinic in PG. It was always a highlight of their time in PG and Belize and we're sure it will be one of yours as well.
Where to Stay in Punta Gorda
At first glance, there might not seem like a lot of lodging options in Punta Gorda. But dig a little deeper and you'll find some real gems.
Keep in mind that lodging in Belize tends to cost more on average than elsewhere in Central America.
These four picks offer excellent value for Belize and are where we'd stay ourselves if we were to book our own stay in PG today.
TOP BUDGET PICK ▸ St. Charles Inn is a solid, no frills choice and good value in the heart of central Punta Gorda.
TOP BUDGET PICK ▸ Coral House is where a good many of our friends and colleagues choose to stay when visiting PG. Upmarket amenities and a swimming pool await, all a short walking distance to the town center.
TOP PICK IN THE JUNGLE ▸ Sun Creek Lodge has nice thatch bungalows in a jungle setting that is easily accessible by car just a short distance from town.
SPLURGE ▸ Copal Tree Lodge by Muy'Ono Resorts is THE place in Southern Belize for an unforgettable stay to mark a special occasion (or if you simply want a bit of first-class pampering).
Have You Experienced Battle of the Drums?
Tell us about your experience in the comments below!