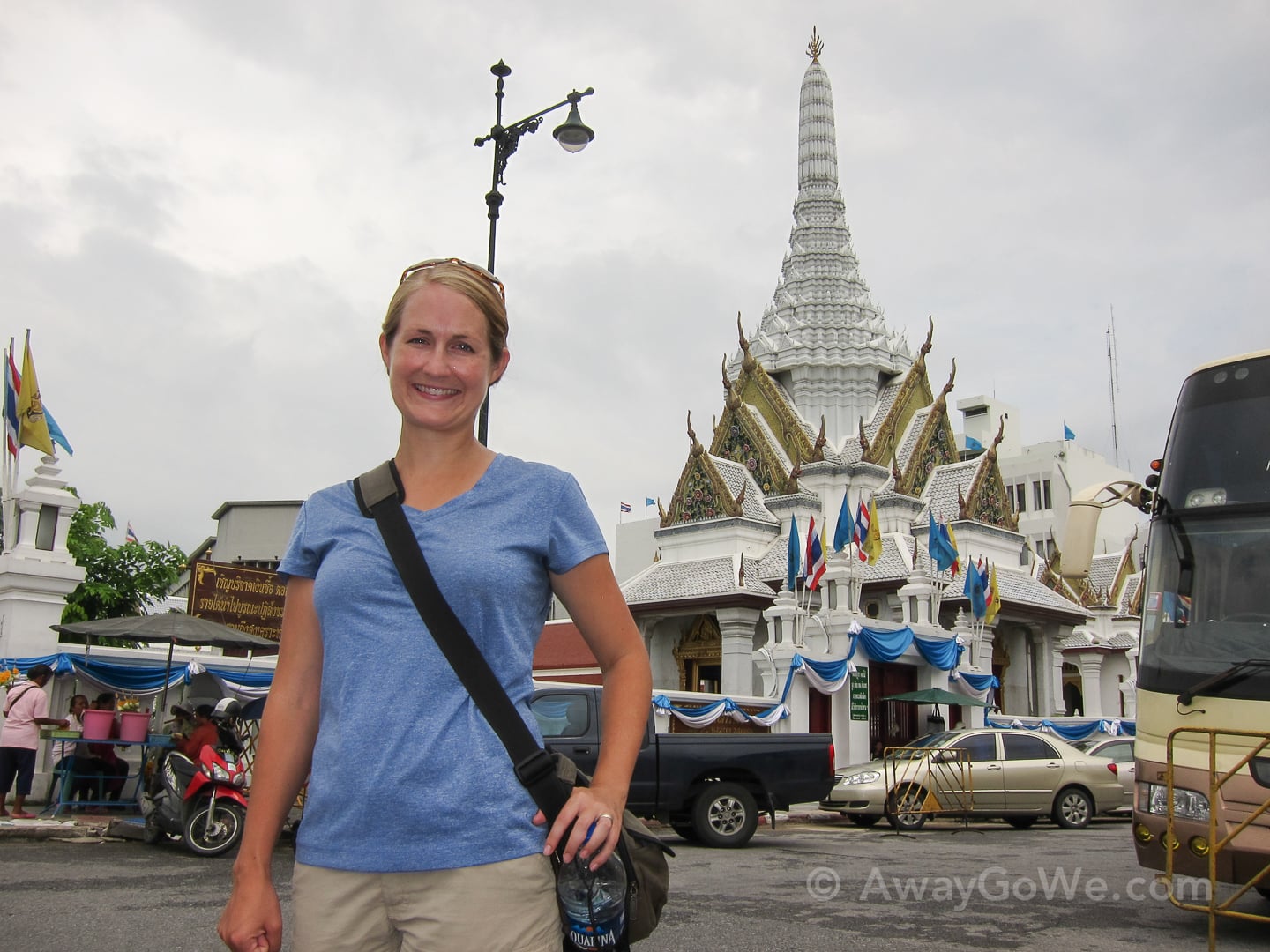 This sprawling palace and temple complex has been the royal and religious center of Bangkok for centuries. It has been the official residence of the kings of Siam (and now Thailand) since 1785, when the capital of Siam was moved from Thonburi to Bangkok.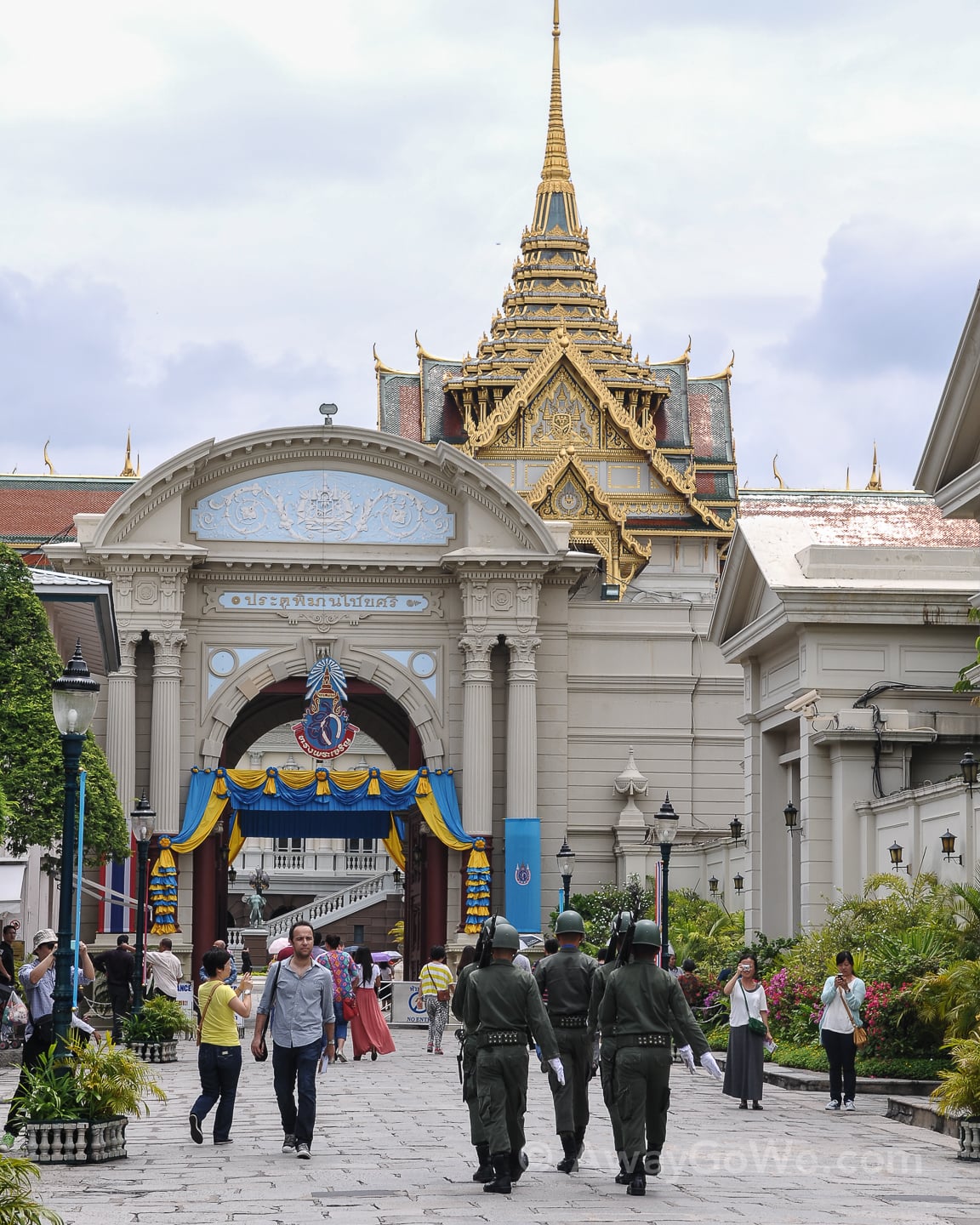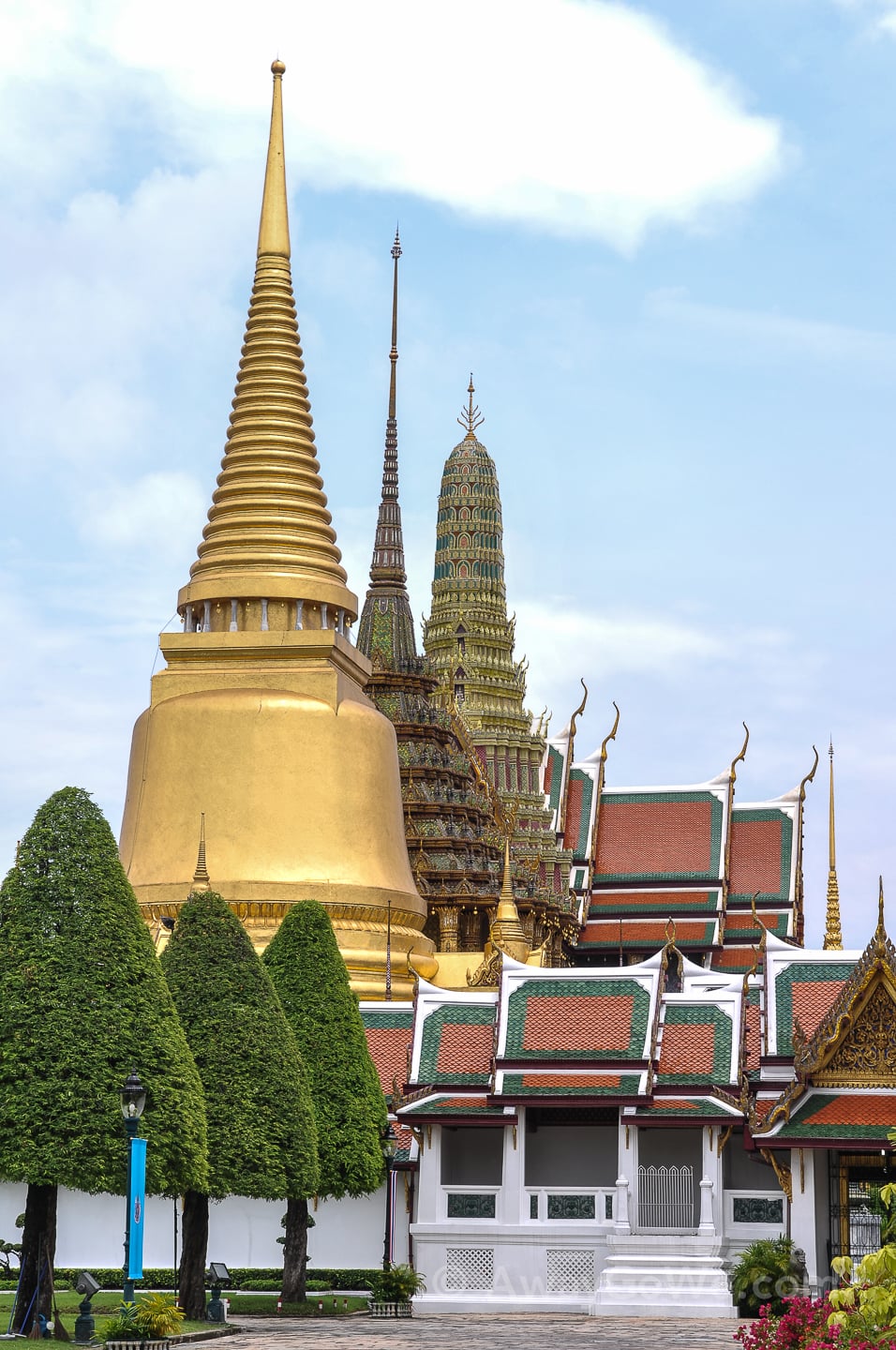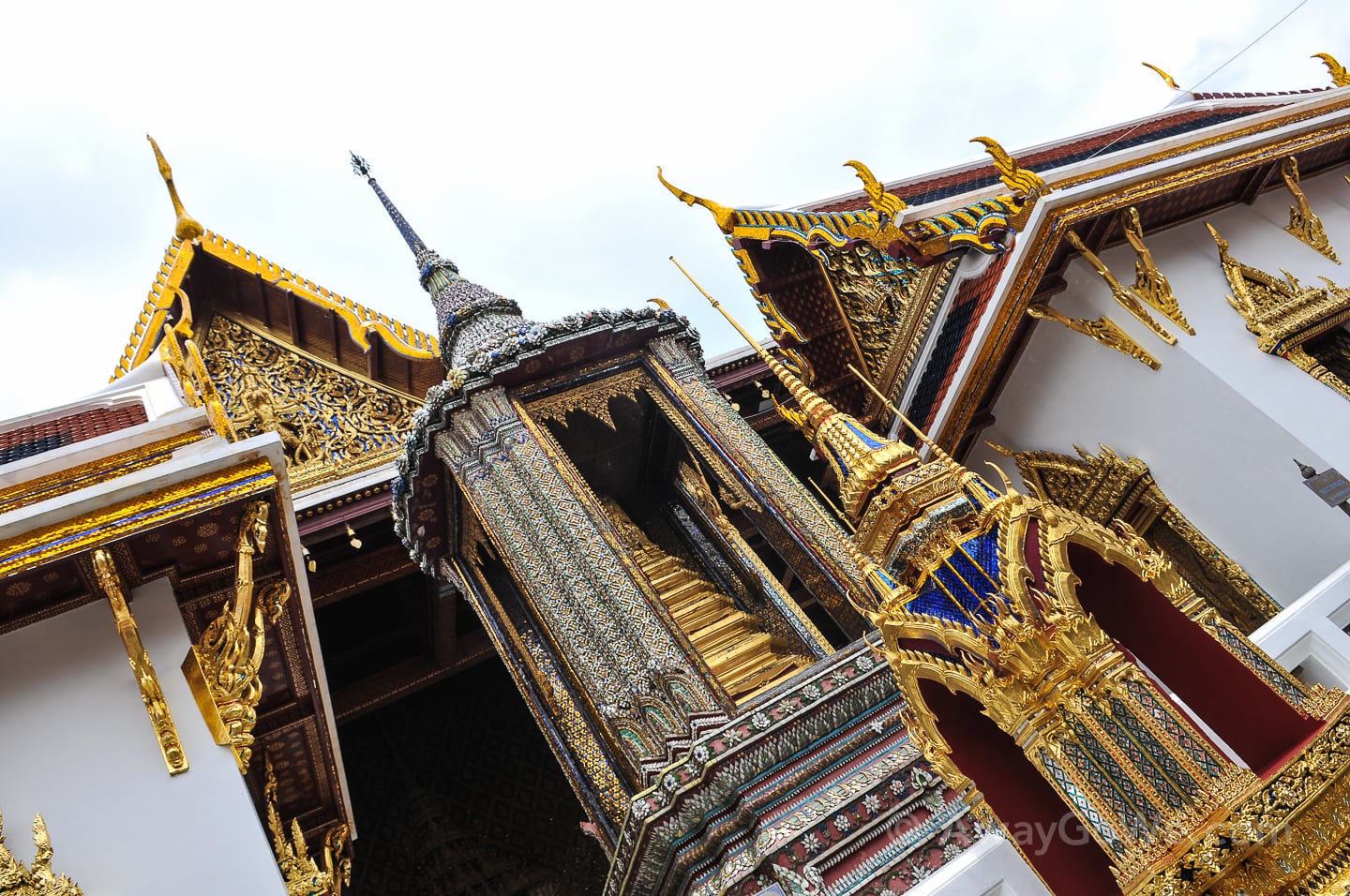 At US$13 per person, this was by far our most expensive tourist ticket in all of Thailand. And it's easy to see why — it's got to cost a fortune just to keep all this bling shiny and polished.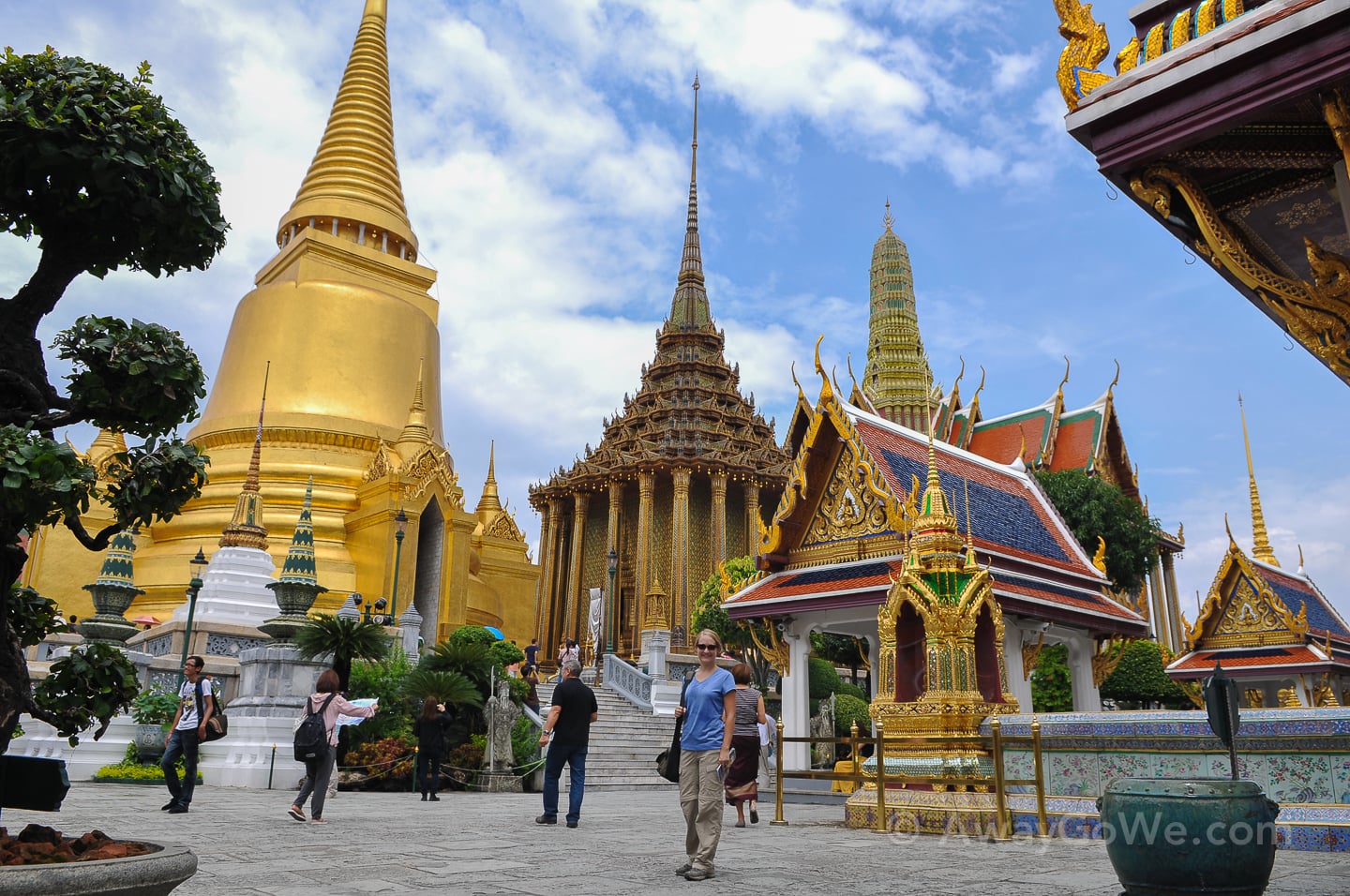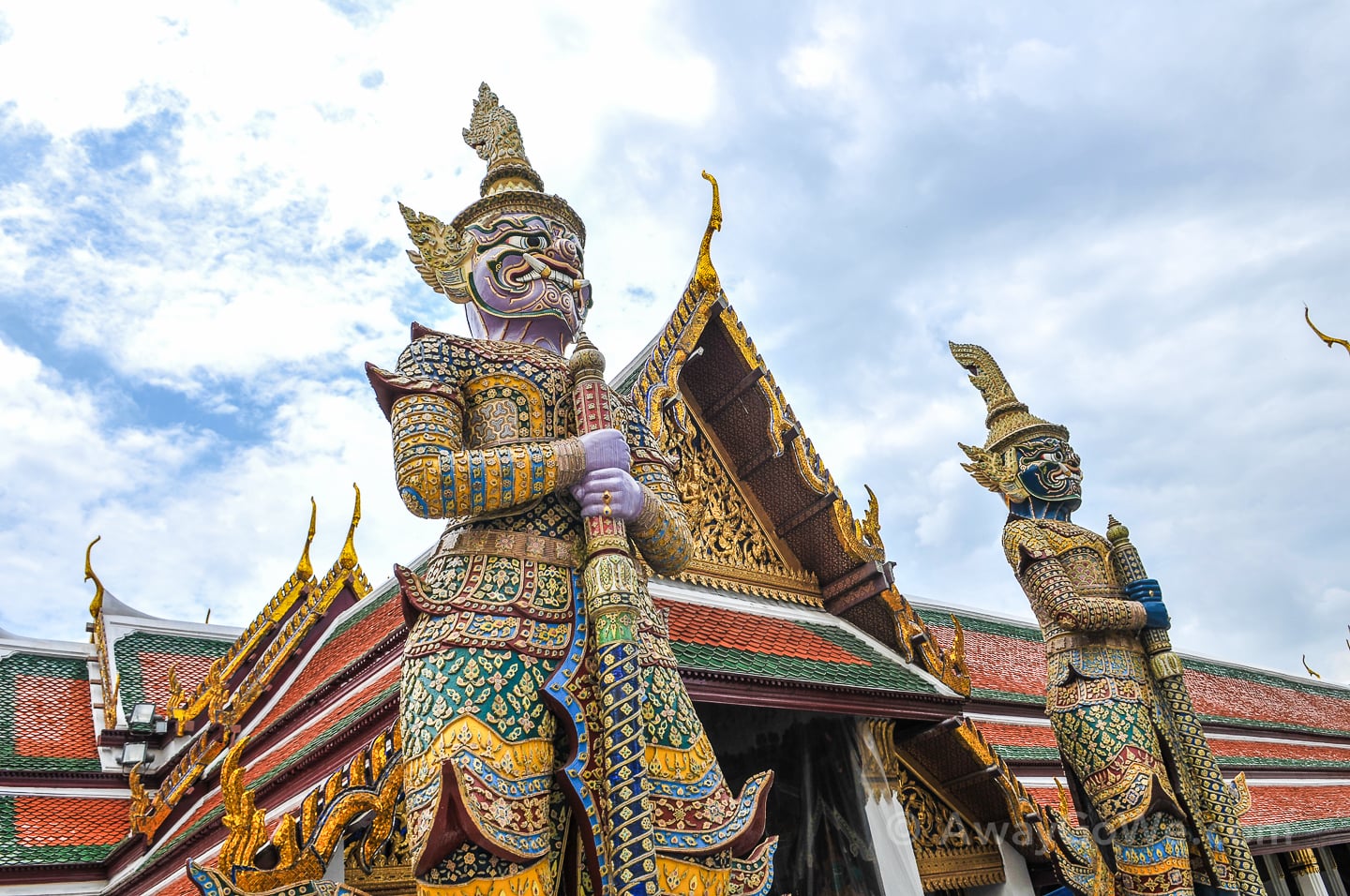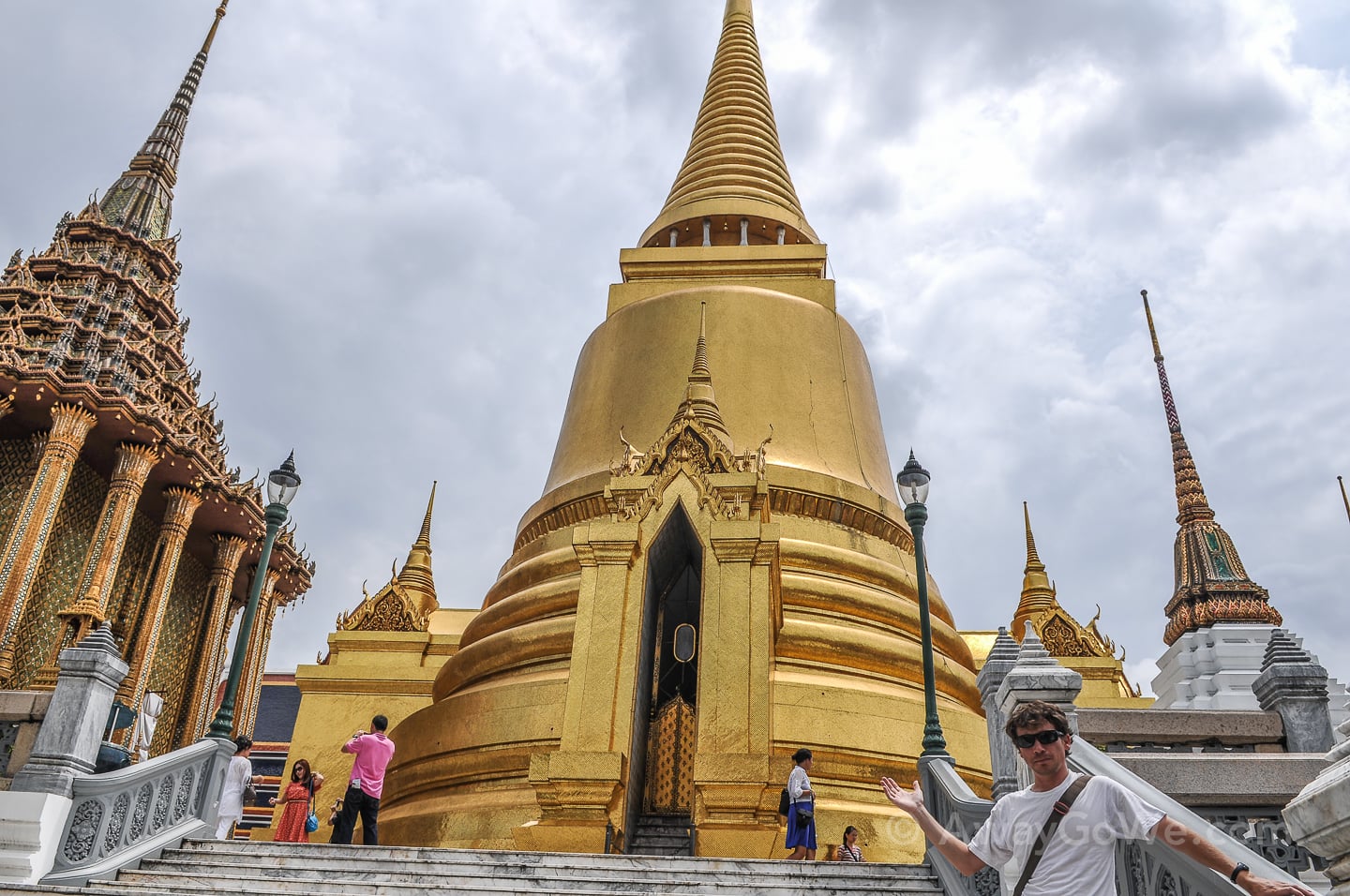 Gold! Gold! And more gold!!!
If the Kings of Siam/Thailand's intentions were/are to impress, I'd say they've succeeded. Hard to believe all this has evolved from what, in the beginning, amounted to nothing more than a log fort surrounded by log piles.
There's no hope in capturing it all, but quite a few visitors appeared to be trying to do just that.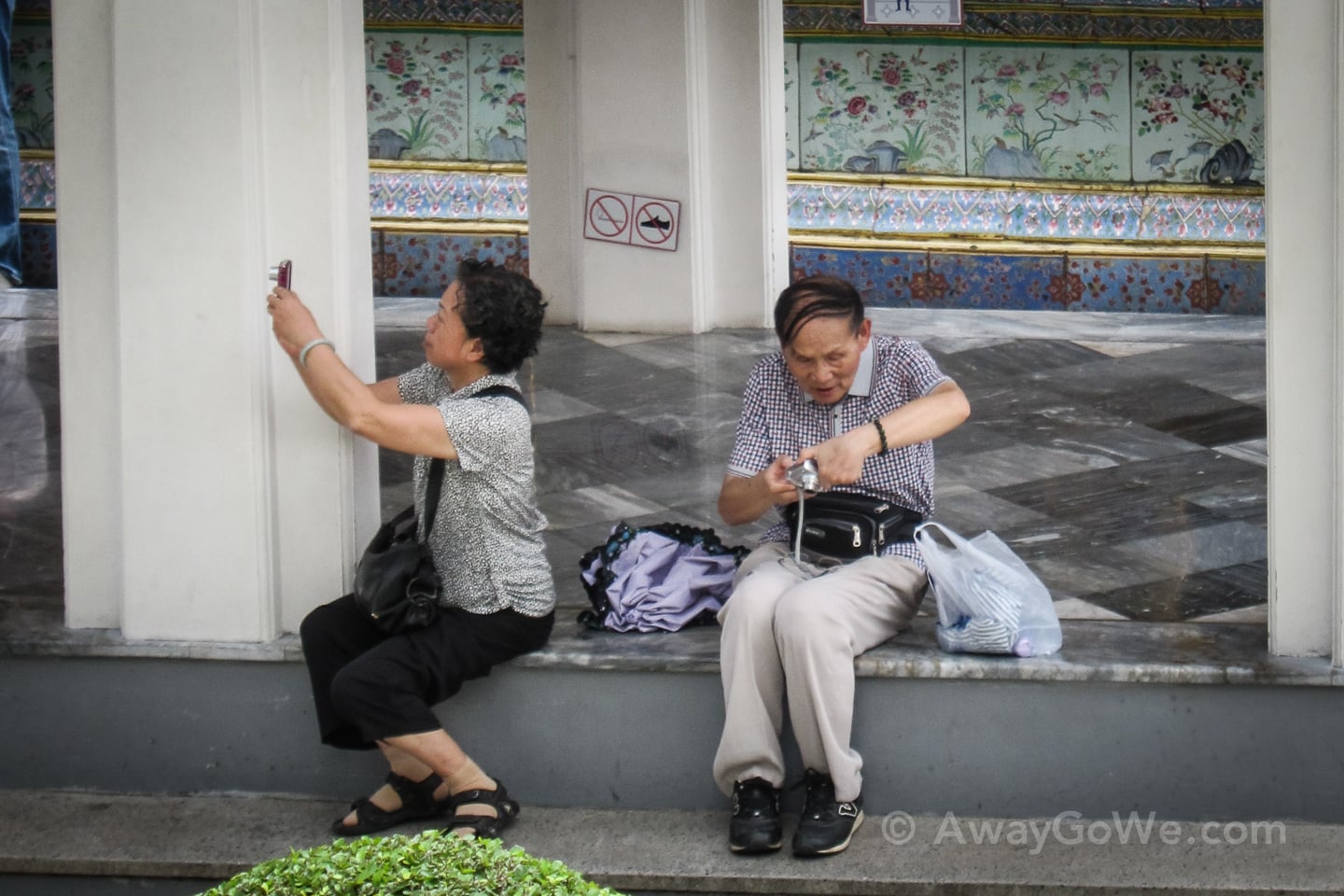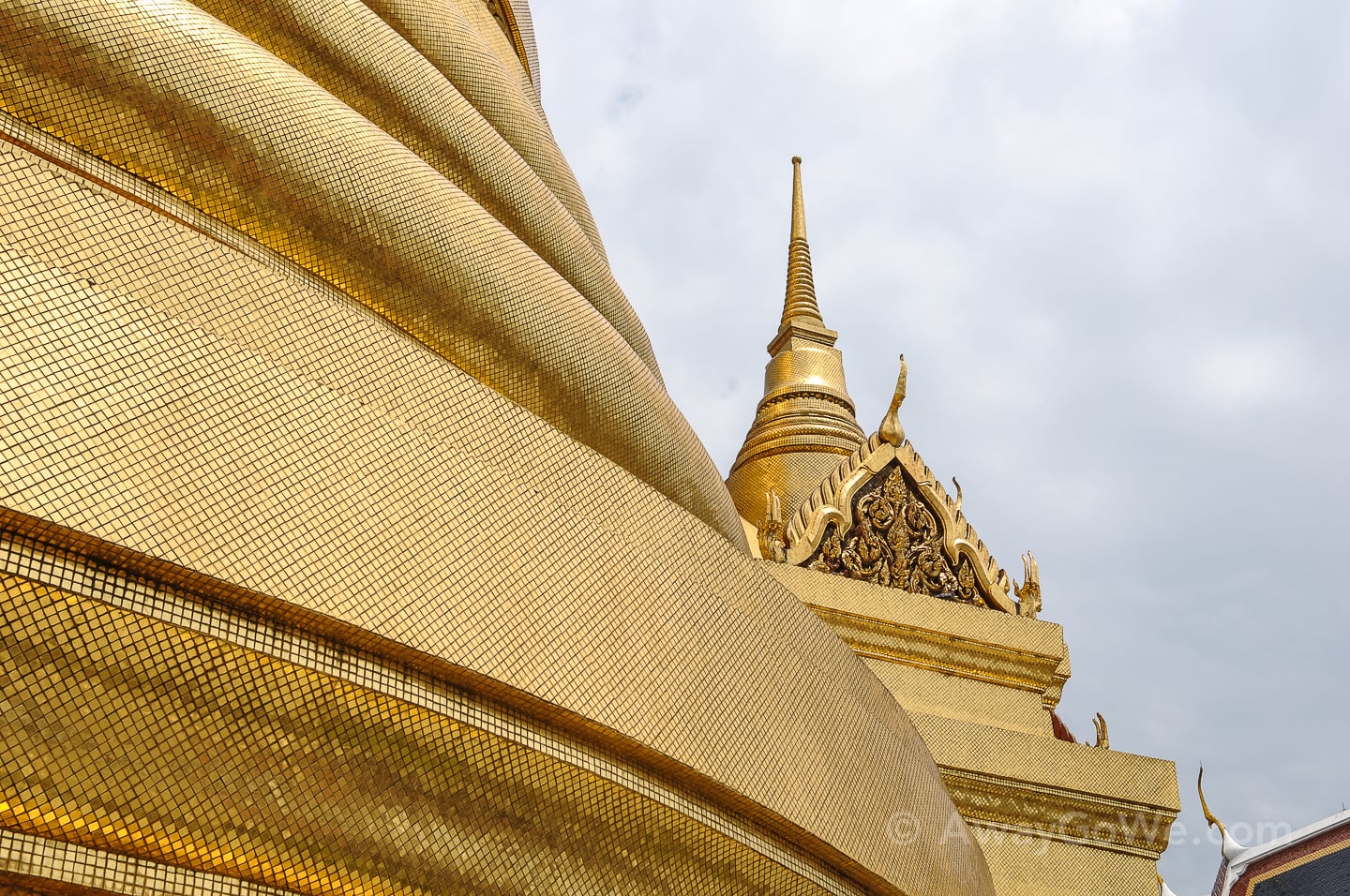 Thousands of tiny gold tiles make the stupas here shimmer radiantly in the sun.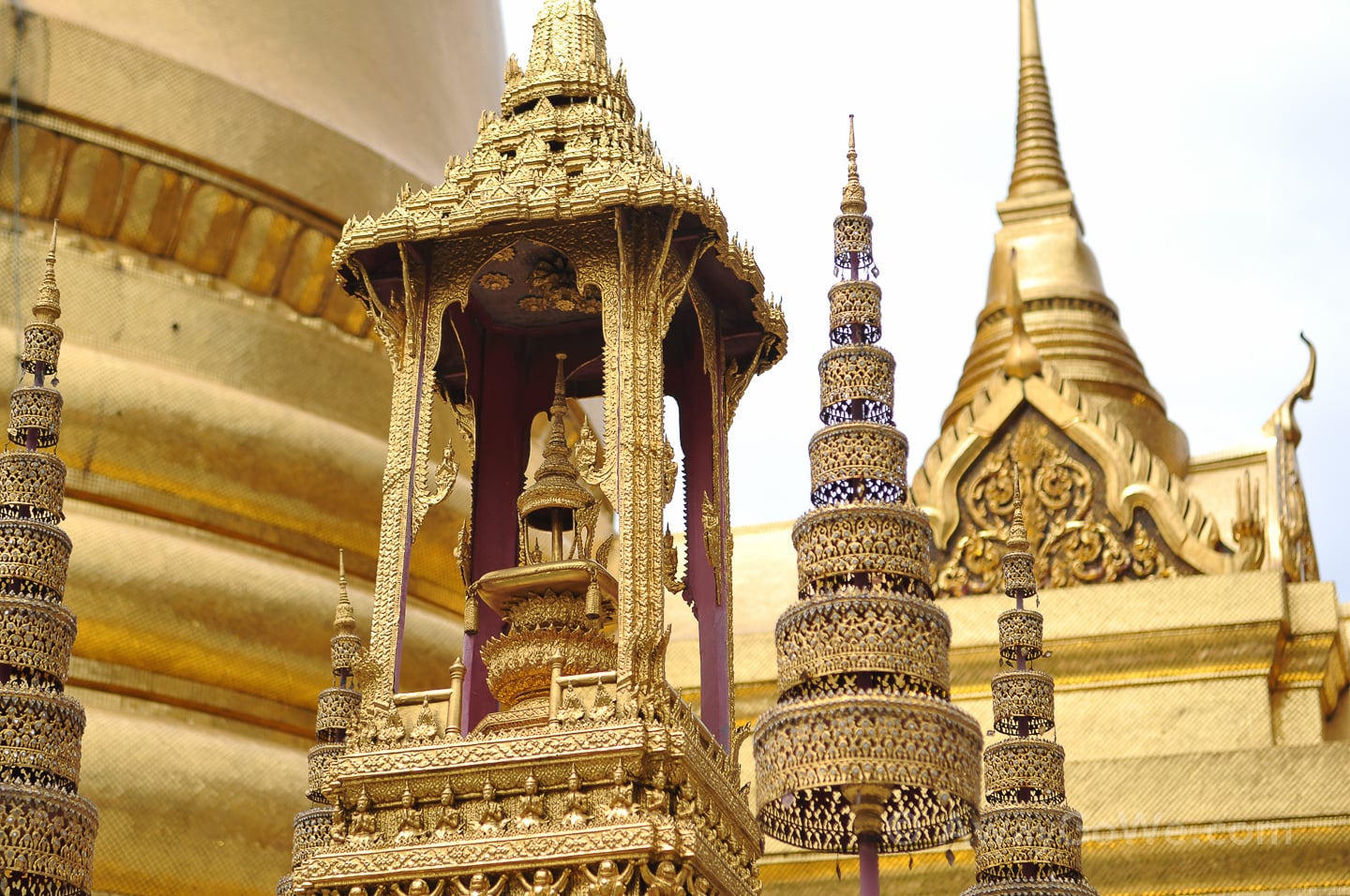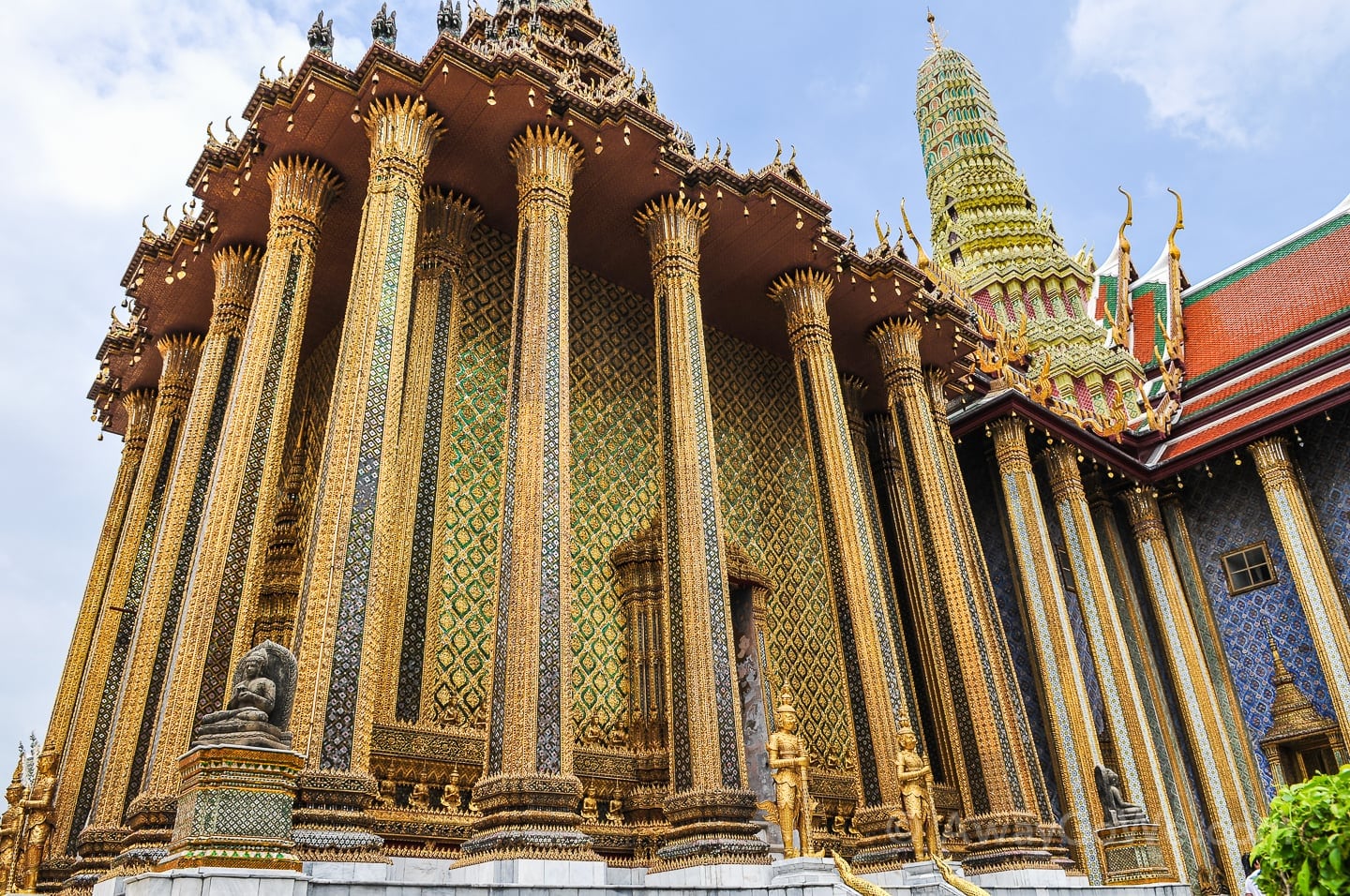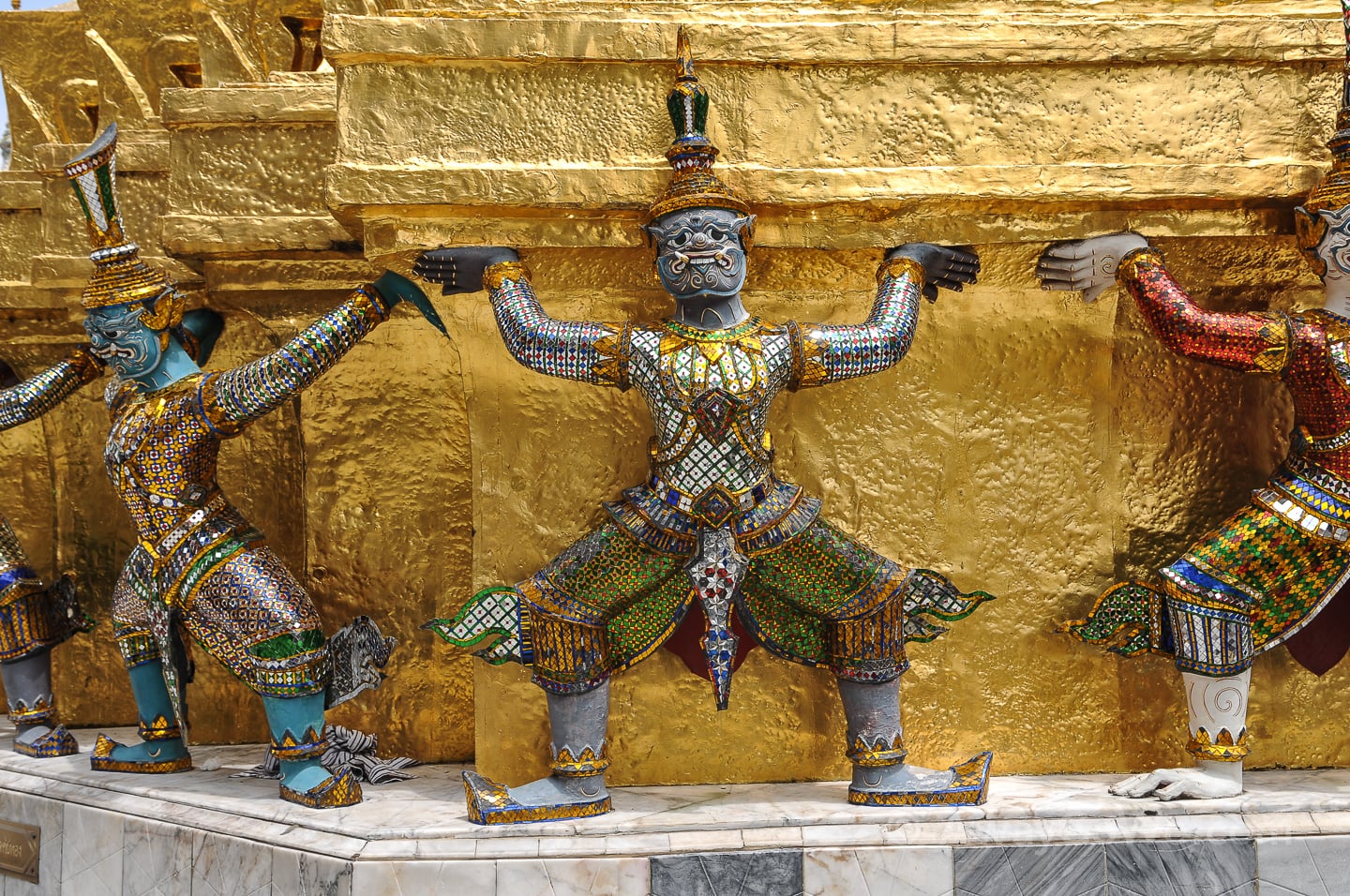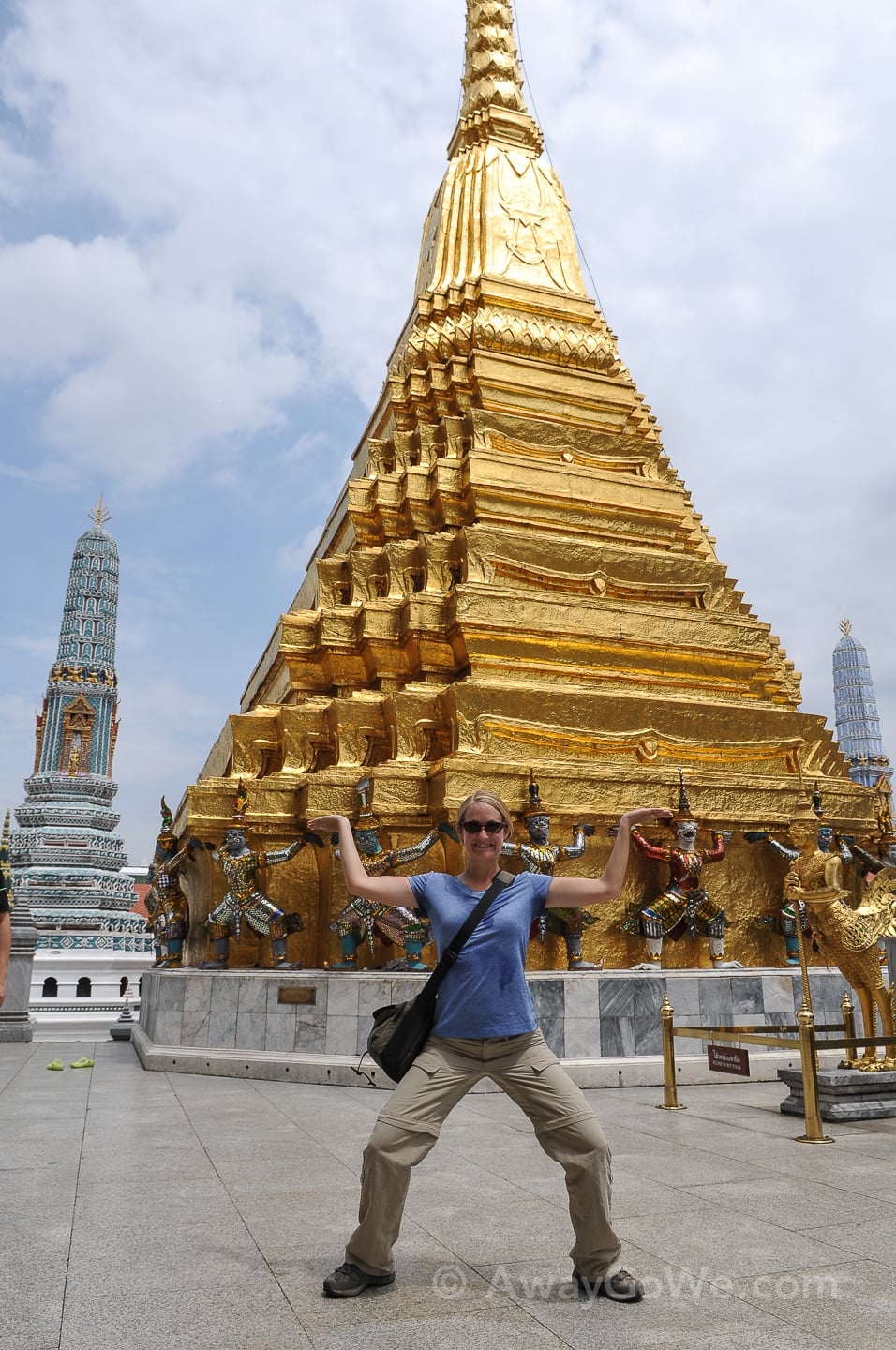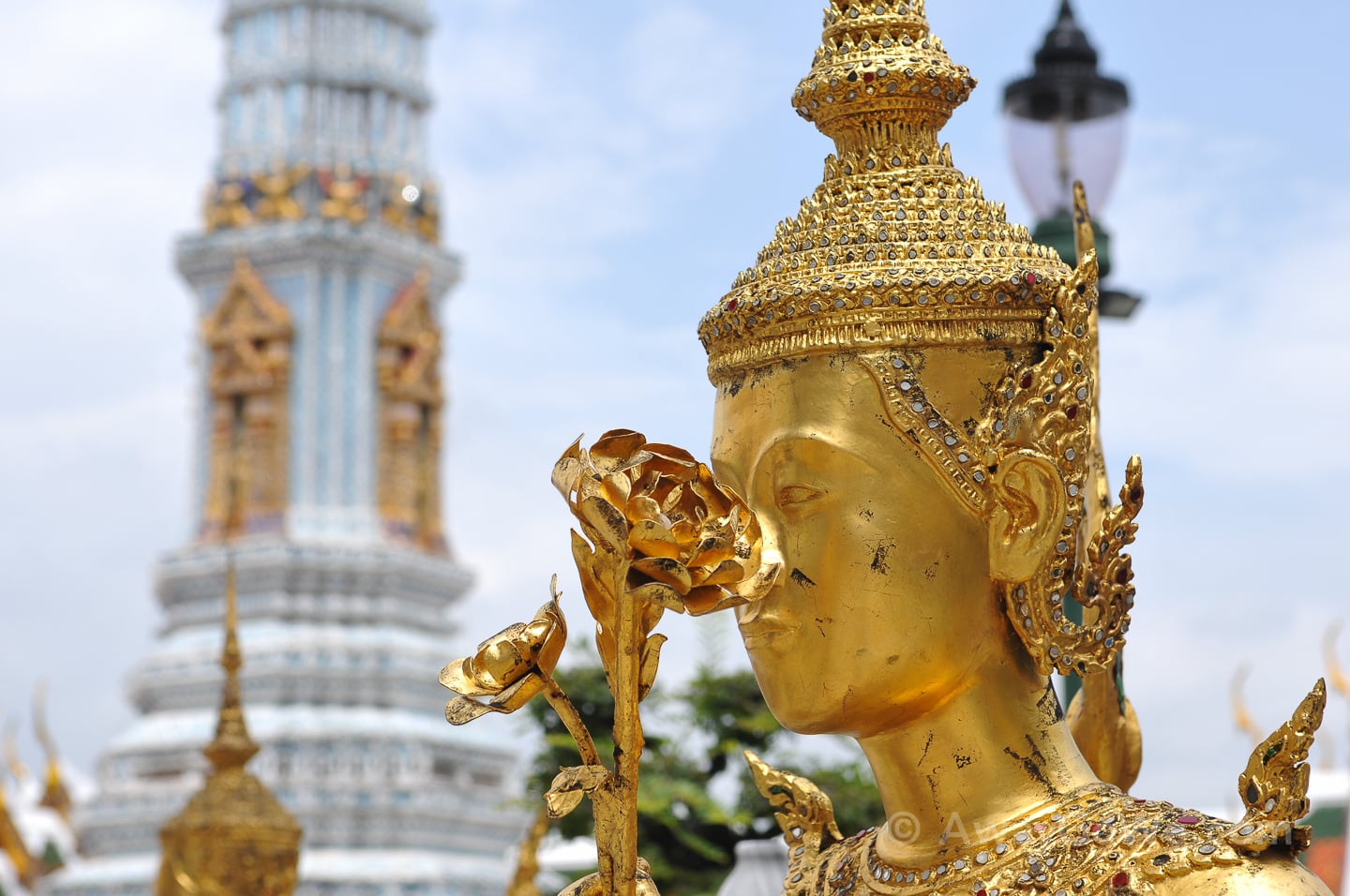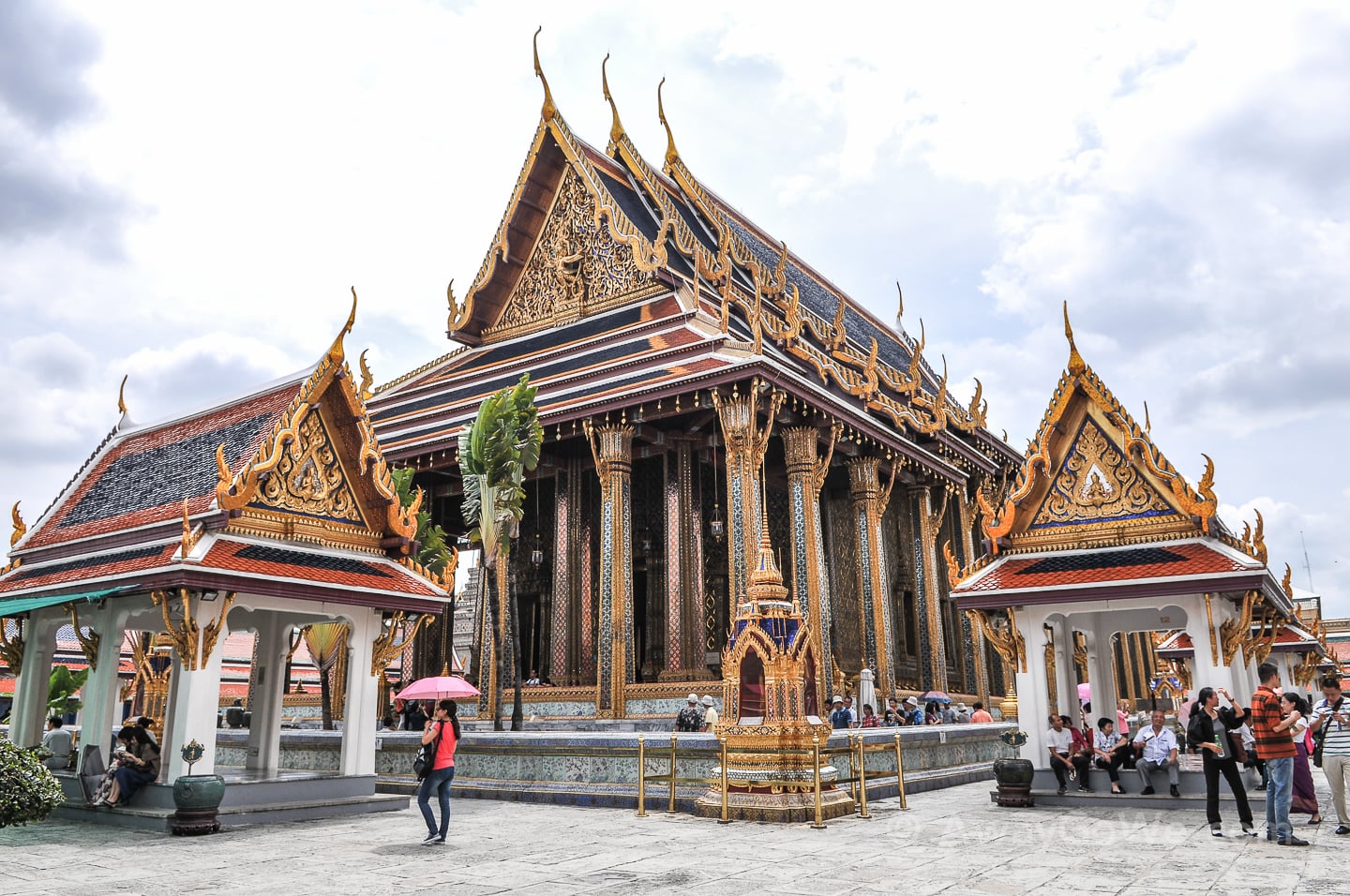 The palace complex is made up of dozens of spectacular structures — too many to count.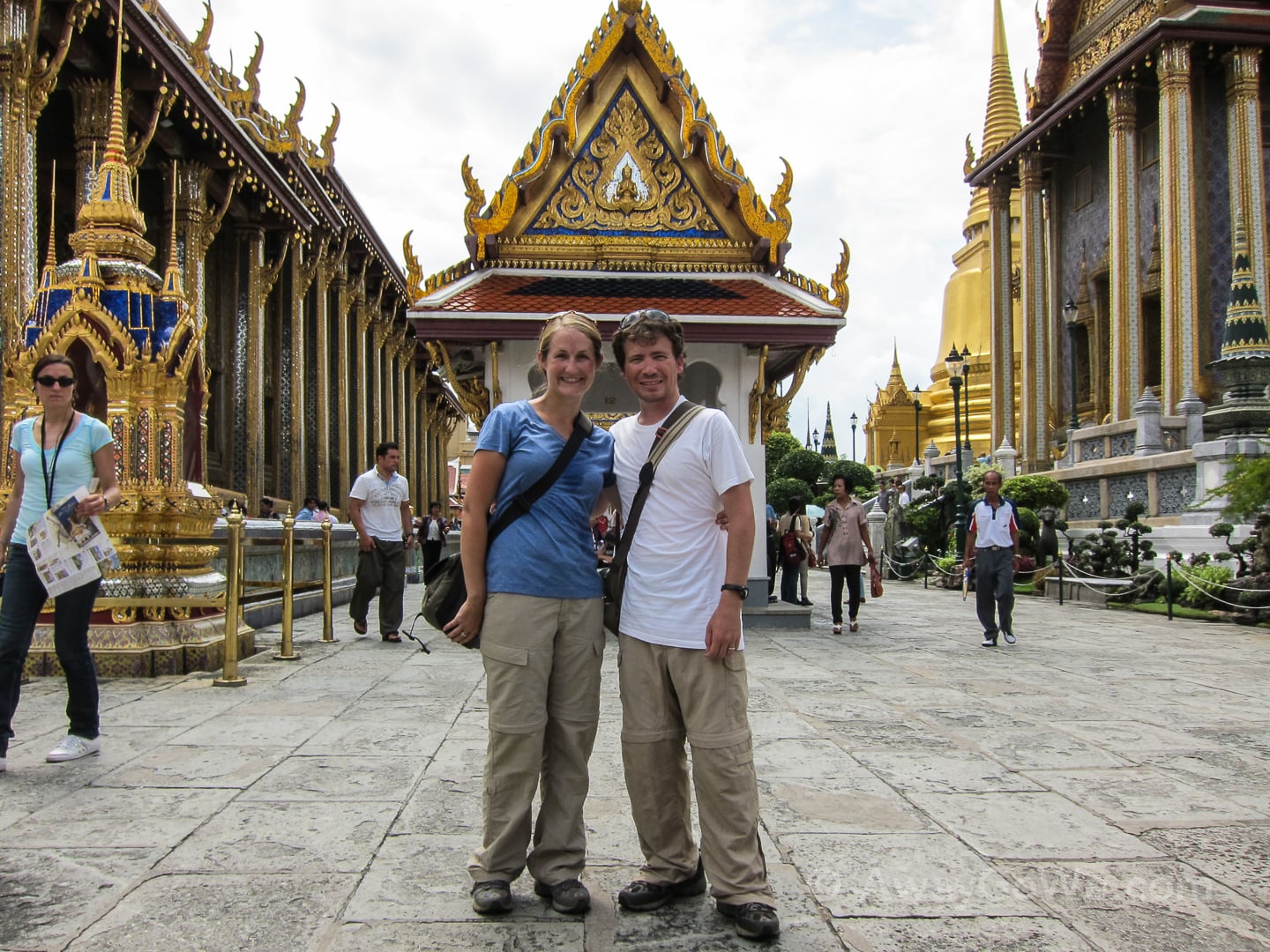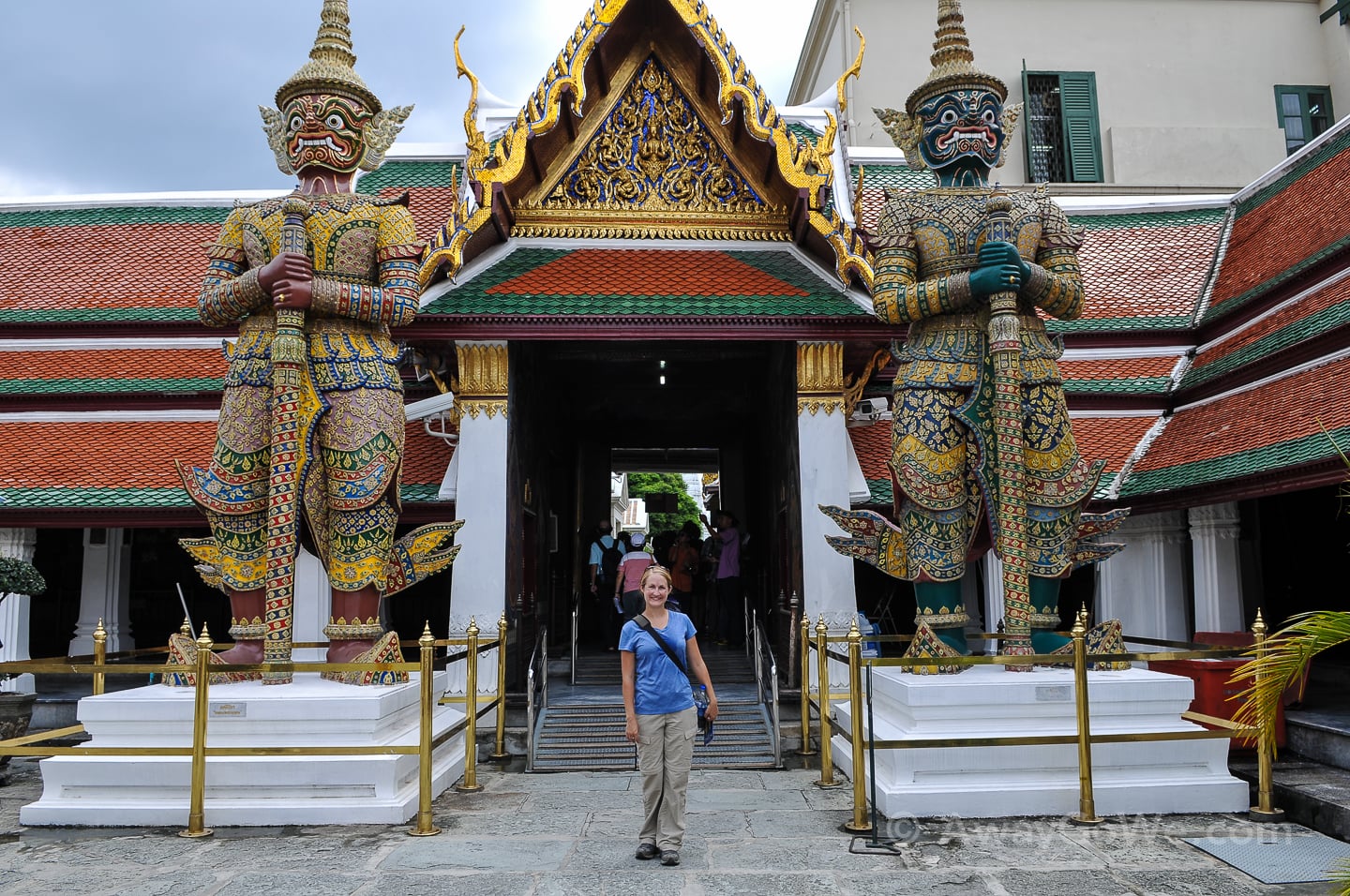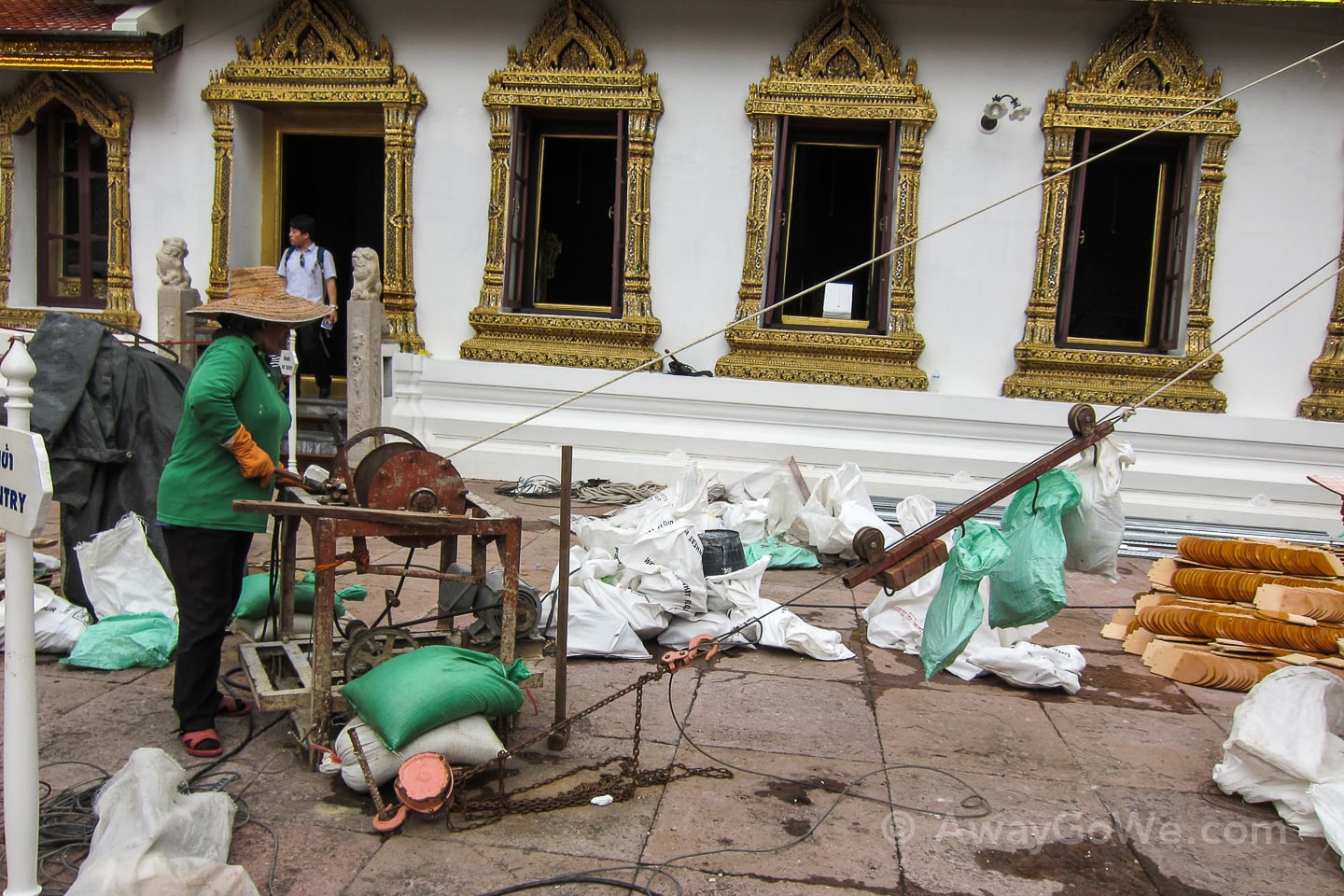 And to top it off, rehabilitation efforts are still done today using age-old methods. No cranes here — rather, a rudimentary pulley system transports bags of roof tiles to workers high above.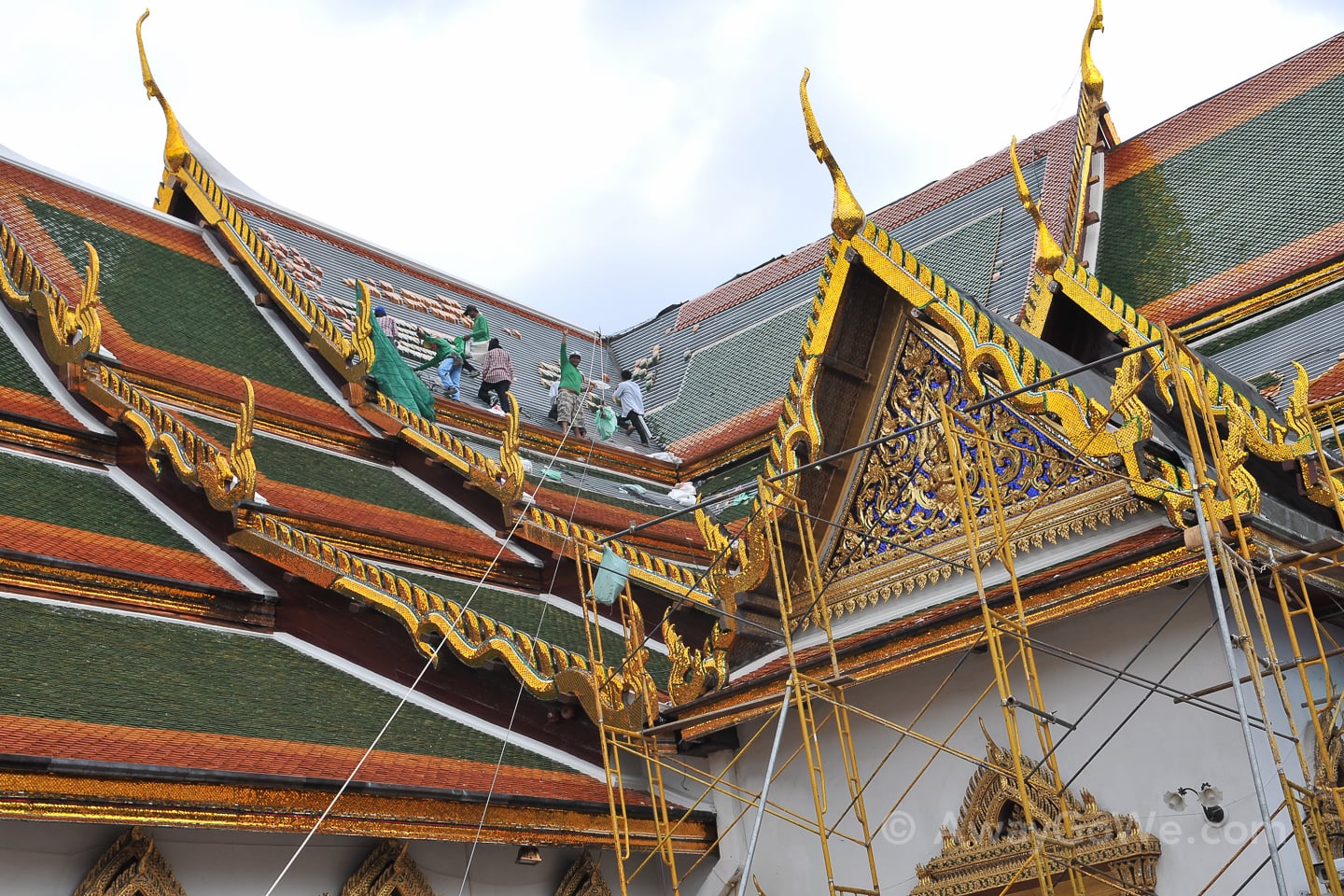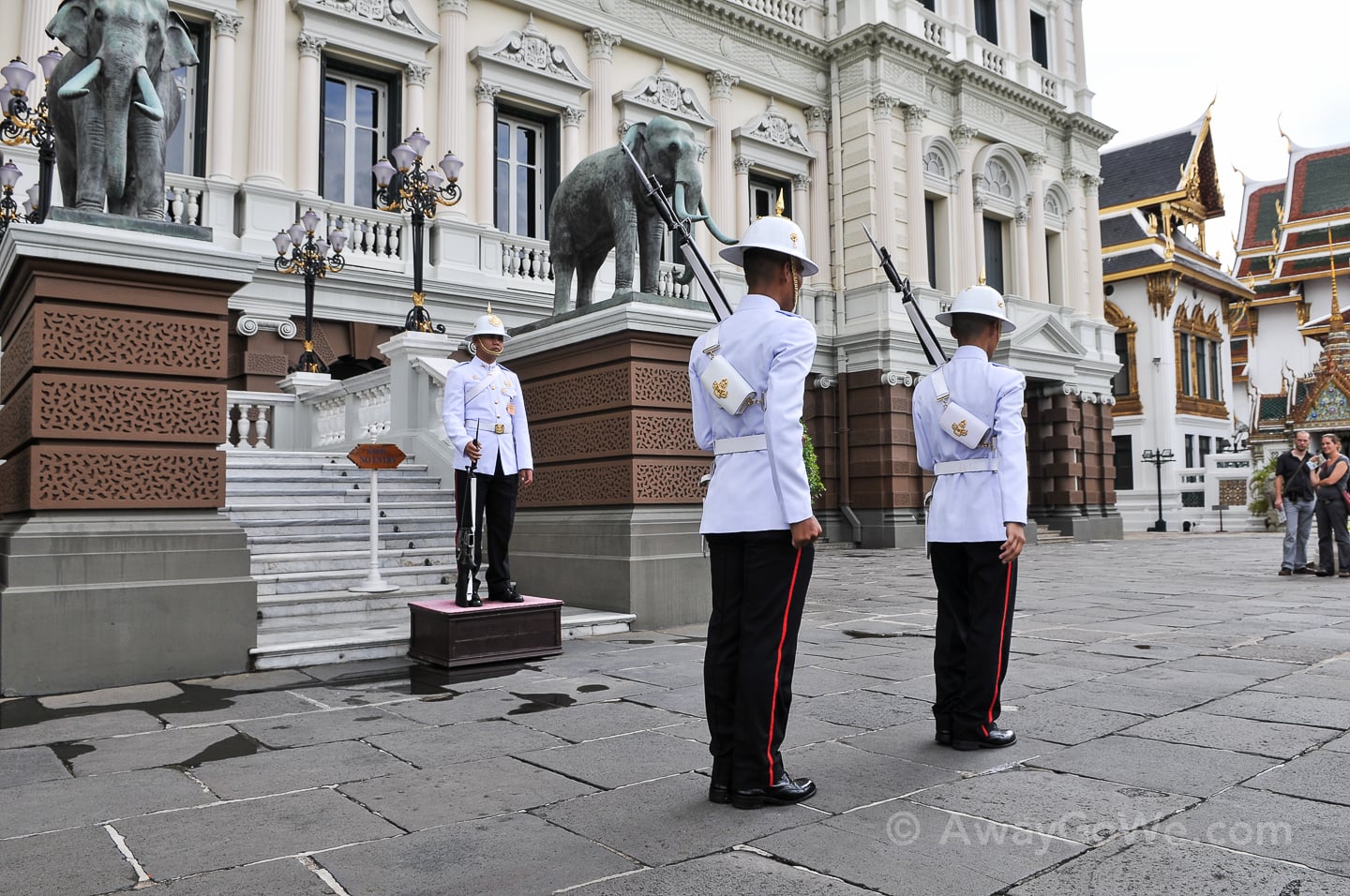 The changing of the guards happens in the front courtyard every two hours.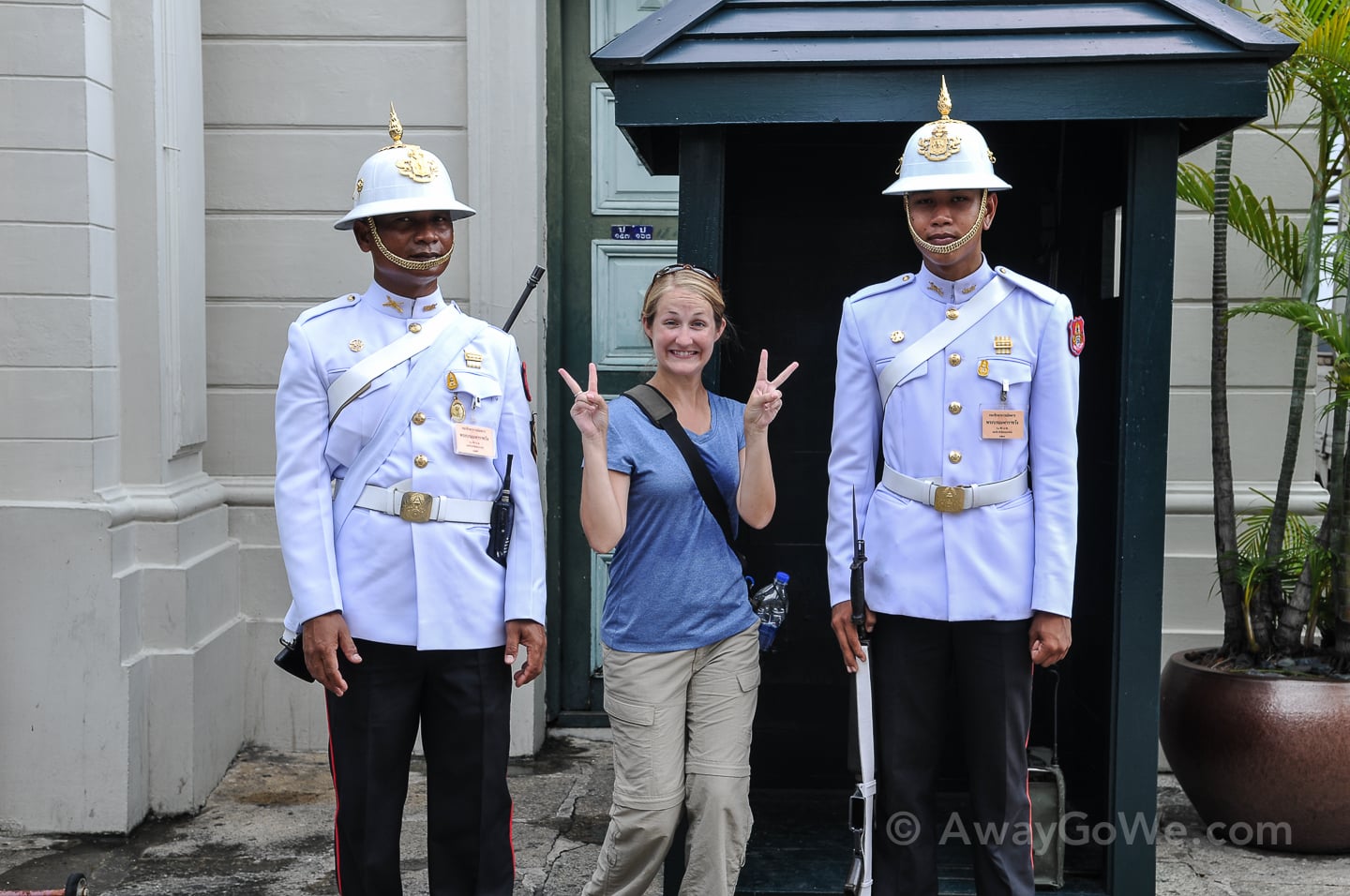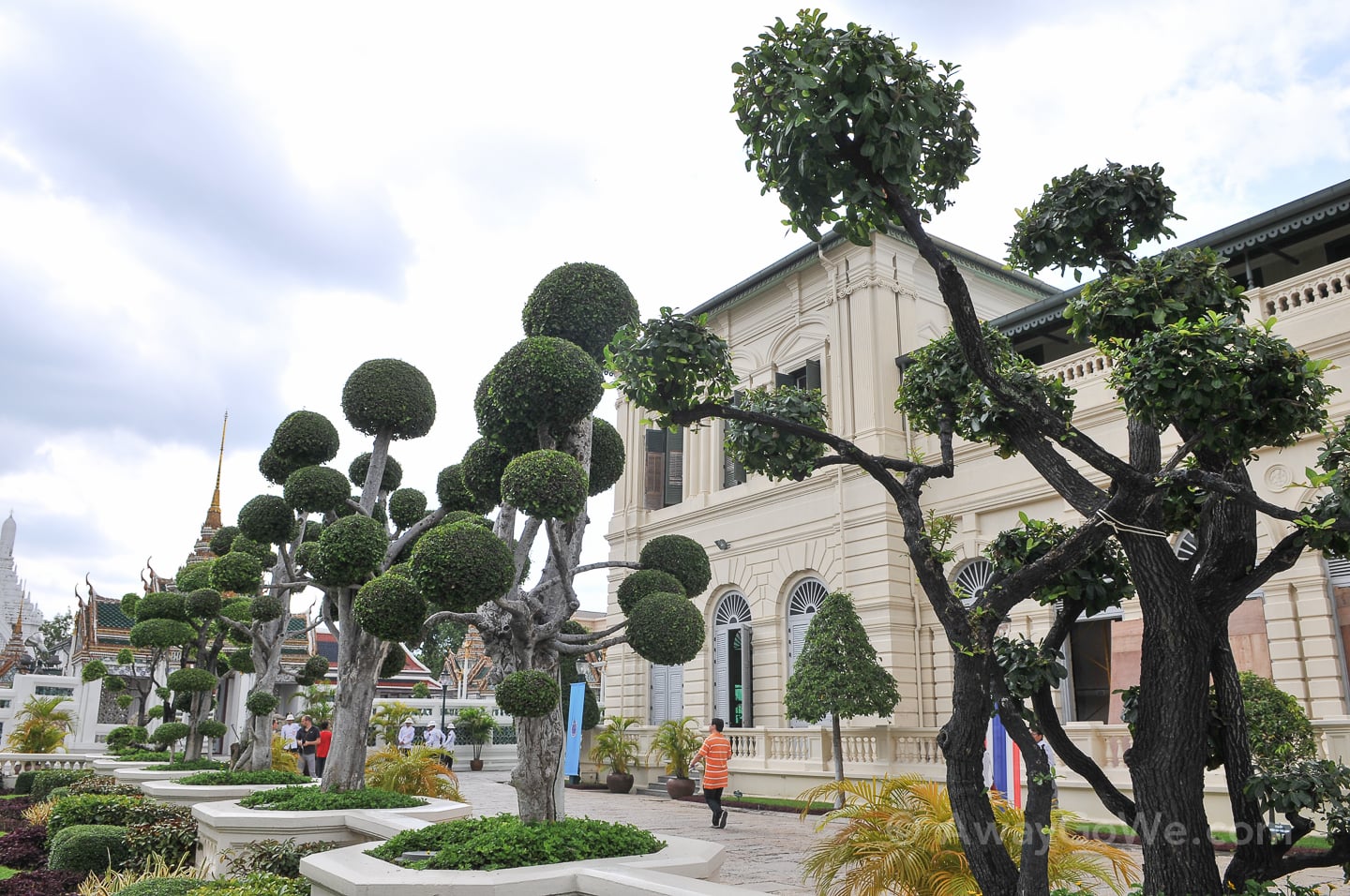 Tuk Tuk?