This October marks ten years since I arrived in Mozambique as a Peace Corps volunteer. It was my first time setting foot in Africa and I spent 27 months without stepping off the continent.
Since then, my work has sent me back a handful of times– to South Africa, Lesotho and Swaziland, where I had visited as a PCV – but also to Uganda, Kenya and Rwanda. In the eight intervening years since leaving Mozambique I've come close to the border (very close in Swaziland), but haven't been back.
Ironically, Lori has never been to Africa, despite the busy overseas travel schedule we've maintained, particularly over the past four years. We've talked about it a lot. We've tried to figure out ways she could accompany me on work trips, but she often has those pesky vacation days (or lack thereof) to contend with.
As the six-month mark here in Belize came and went, we began to seriously discuss our post-Belize plans. The funny thing about a year-long contract overseas is that you seem to hit the mid-way point before you feel like you've even fully settled in. Peace Corps knows this and that's part of the reason why volunteers serve two years instead of one.
Lori's contract with Hillside Clinic was extendable, and we had discussed the possibility of extension – one fleeting night last September over drinks in Dangriga – but made the decision in the end that, come August 2014, it would be time to move on from Belize.
We're nomads, after all, and that's what nomads do. Neither of us have stayed in one place for more than three or so years over the past 16 years (14 for Lori), and haven't kept the same address for more than two (which certainly makes for an interesting "residence history" section on government job applications…) The point being, we've been on the move for a long time and get a lot of satisfaction from the lifestyle, so why stop now?
So we knew we'd be saying goodbye to Belize in late August and knew we wanted to be back in Oregon with our families around the holidays for an extended period of time. We knew if we started new jobs, they would likely not be in Oregon and we would have to accrue – you guessed it – vacation time, if we wanted to spend Christmas with family. It quickly became clear that their was really only one option for what to do between August and December: Travel!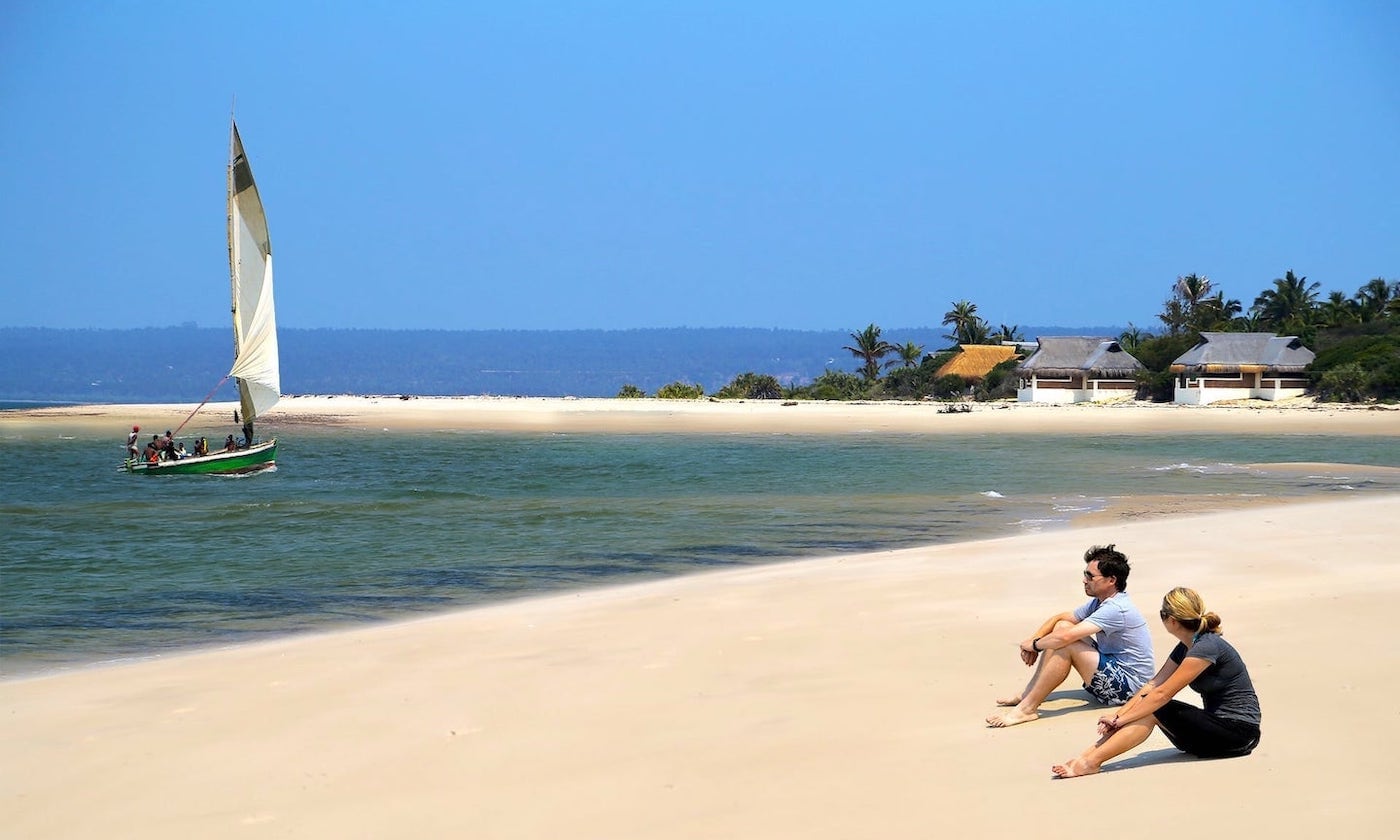 ** Don't Miss the Boat **
Stay up-to-date on new blog posts by signing up for an email alert.
No spam, ever!
For more information on how we use your data, see our privacy policy. Unsubscribe at any time with one click.
Ok, great! Fantastic! We like to travel. But where to? Africa, of course! Oh yeah, Africa… about that… Lori's been a volunteer for the past year and I've been bringing in work here and there, but we didn't exactly have an overflowing travel kitty. Just the tickets alone to anywhere in Africa from anywhere in the Americas are expensive. The cheapest I've ever found for plane tickets was a round trip flight from Washington, DC to Johannesburg, South Africa for US$750 in 2012. That's crazy low. And we knew we would want to overland a good portion and fly out of another city. Not to mention flying out of Belize (expensive in itself), and getting all the way back to Portland (also not cheap). So Africa would have to wait…
Ok, what about Europe? Lori and I had backpacked and lived in parts, but there was still plenty of the continent waiting to be trodden on by Baxter feet. However, Western Europe is even more expensive than Africa! I suppose there's Eastern Europe, but you have that pesky plane ticket. Plus, we just couldn't get excited about Eastern Europe. You have to be excited about a place to travel there, at least that's the way I feel.
South and Central America seemed like the natural choice – for one, it's cheap (well, most of Central America and pockets of South), and two, we're already in Belize. So, for the next several weeks, we planned. And researched. And planned. It was shaping up to be a fantastic four-month trip. We would work our way down overland through Central America, sail around the Darién Gap between Panama and Colombia, then follow a western route, retracing much of our 2010 trip through Ecuador and Peru, cross into Bolivia and then meander amongst whatever countries struck our fancy within the vicinity until we reached Buenos Aires, where our return flight awaited us. It was full of adventure. It was a couple thousand bucks cheaper than backpacking through Western Europe or Southern/Eastern Africa for the same amount of time — only one big flight back where we could use our frequent flyer miles. Lori was excited at the prospect of using her Spanish for months on end. It was great. It was more than great…
…but it still wasn't Africa.
By now, you may have figured out where this is going.
One evening, about three weeks into planning we were sitting down to purchase the return flight from Buenos Aires. I had the itinerary up and even the seats selected. I was at the check out screen. Credit card information filled in. All I had to do was click "submit."
---
Dave's Recommended Travel Gear of the Week:
Backpacker Gear — World Travel Adapter Kit by Ceptics — Amazon: $34.99 $29.99
Photo Gear — Panasonic Lumix ZS60K — Amazon: $399.99 $297.99
Baby Gear — Ergobaby Omni 360 w/Cool Air Mesh — Amazon: $180 $139.81
Prices current as of 15 February 2020. View past weeks.
---
But I just couldn't do it. I wasn't quite sure why, but I just couldn't do it.
I just wasn't amped up enough. I felt like I should be amped. If not South America, then where?
…Africa…
Right, that seems like the logical choice, but it's more than we were willing to budget.
…Africa…
I know, Lori's never been to the continent and there are places that feel very much like home to me, but it's too far. We need to keep things simple after Belize.
…Africa…
And it was more expensive. And it was farther away. But how long will we be able to keep this up? At some point, we're going to want kids in the mix. The way we want to do a trip up through Africa is much different than other places. Lori wants the stripped down, no frills approach that characterized my life as a Peace Corps volunteer. Malaria, dengue, cholera, African sleeping sickness, dysentery…these are all real risks where we'd be going. Electricity, running water, sanitary facilities, phone and internet — luxuries in many places that Lori and I would be traveling through. The two of us have no doubt we'll continue to travel with kids in the mix, but its unrealistic to expect that a trip up through Africa would be quite like what we had envisioned. We've got four months staring us in the face. We can cut expenses in Belize. We can scale back even more. We can get creative. Then it's settled.
AFRICA!!!
We stayed up into the wee hours the day before we headed to Antigua, Guatemala for Easter weekend. I had never juggled so many airline itineraries and searches all at once. Aiming for maximum value, plugging in airline miles here, changing dates (and cities) there, pulling up visa requirements and confirming lodging prices and availability of friends in layover cities, until at last — with itinerary and seats selected and credit card information entered — I found myself staring, yet again, at that little grey button:
"Submit"
I looked over at Lori. She nodded. Submit! We're going to Africa!
After our extended weekend in Antigua, we figured it was time to tell mine and Lori's parents we had finally bought our plane tickets back to Oregon! Well…sort of.
"Hey mom and dad. We finally bought our plane tickets to Oregon!"
Mom/Dad: "Yay!"
"But we think our travel agent may have been on something at the time…"
Mom/Dad: "Yay?"
"…because our routing is a bit round-about."
Mom/Dad: "No."
"We depart Belize City in late August."
Mom/Dad: "Ok, we're with you…"
"Have a week-long stop-over in DC."
Mom/Dad: "Uh huh."
"Then — and this is where it gets weird — our next flight takes us to Istanbul, where we have a few days of layover…"
Visit Our AwayGoWe Store
Feed your travel bug at home or on the go, with travel-themed wall art & home decor!
All products feature our own vivid high-quality images from around the globe.

Mom/Dad: "Oh no."
"Yep, then we fly to Cape Town."
Mom/Dad: "South Africa?"
"Yeah, but we DO have a flight back to Oregon in December! Right in time for Christmas! But it's out of Entebbe, Uganda."
…
You can use your imagination to fill in the rest.
So Africa it is!
Our current plan is to backpack over land from Cape Town, up through Namibia and Zimbabwe, via Victoria Falls, back down into South Africa and into Mozambique, up through the length of Mozambique, hitting all the old haunts, along with seeing some places I've never been to — provided that the security situation is good. Then, into Tanzania, up to the Kenyan coast (and Lamu, of course!), before coming back through Nairobi, onto Kampala (perhaps around Uganda a bit, depending on time), and flying out of Entebbe. One of the best things already about this trip is that we've already got a handful of friends to visit and stay with! We're hoping to strike a balance of 50% places I've already spent a significant amount of time in, and 50% places that are brand-spankin-new for the both of us.
And, as always, we hope to document it all here…eventually.
Stay tuned!
Travel Planning Resources We Use & Recommend