23 June 2019
Yep, it's official. Seven years on this adventure together as "husband and wife"… and the first year celebrating our anniversary as parents of two.
It's been a great ride so far. We're curious to see what the future holds, but as always, in no particular hurry to get there.
June always seems to be a busy month for us. August through October have historically been our moving months (Lori and I have made all of our big overseas moves in that window). So, as you might expect, June becomes a time packed with discussions and logistics.
In fact, five out of our last seven anniversary dinners, we've found ourselves discussing a big impending move. This year was no different. So, yep, keep an eye out for some big AwayGoWe news on the horizon.
This same time last year, we were slated to move to Georgia (the country), but in the end, the timing just wasn't going to work with the birth of our second kid and all. Like Nepal in 2015, we made a valiant effort before ultimately coming to the conclusion it was a square peg and a round hole.
Feeding the living-overseas beast is rarely straightforward, usually pretty messy, and not for the faint of heart. There are twists and turns and the path is rarely clear-cut.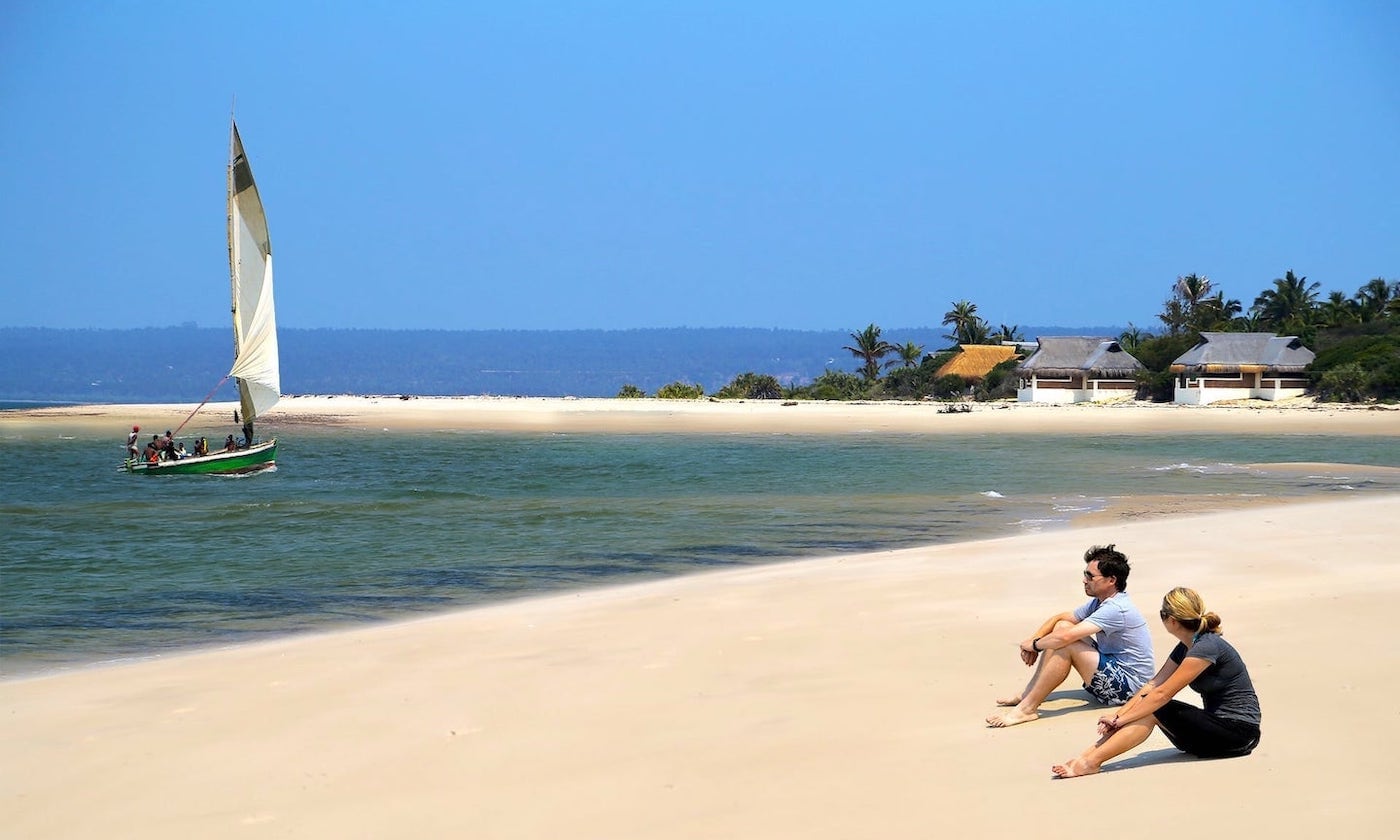 Get Informed. Get Inspired. Get Going.
Get our best travel tips and latest updates in your inbox. And get going!
For more information on how we use your data, see our privacy policy. Unsubscribe at any time with one click.
For this reason, we don't like to announce our plans until everything's rock-solid — signed, sealed, and delivered. It's just the nature of the game. We're comfortable with that level of uncertainty in our life, but we've found many of our family and friends are not.
To thrive (or even survive) in this kind of lifestyle, you can't just accept change and flexibility as an ongoing, integral part of your life — you really have to love it.
The prospect of turning everything on its head, messing up your "perfect" life, and starting from scratch has to really excite you.
You really have to prefer it to the alternative or you may likely find that life is pretty miserable and it just won't be worth the effort or the struggle. We've seen it dozens of times now with friends and colleagues over the years. Everyone's wired differently, with different needs, desires, and priorities in their lives.
I think it's important that everyone considers a move overseas or long term travel at least once in their life. That's really the only way to comprehend what you might be missing out on and whether this type of lifestyle is for you.
With that said, if after some time overseas you find yourself absolutely miserable or longing for the familiar comforts of home more often than not, then that's a pretty good indication this lifestyle might not be a good fit.
On the other hand, if you get "home" and find yourself putting that word in quotes more often than not…you know who you are and no further explanation is necessary.
It was an unseasonably gorgeous evening the night before our anniversary, so we took the kids and headed down to the Mekong Zone sunset bars.
Yep, it's supposed to be pouring down rain right about now. By this time last year and the year before, Naga Boat was off the dry and on the water. Mind you, Naga Boat never leaves its anchorage, the Mekong comes to Naga Boat. But not this year. At least not yet.
I've never been one to complain about a lack of rain. But this year is highly unusual, and there's going major consequences for rice farmers (i.e. the majority of the Laotian population) across the country if this continues.
Noe was insistent that we order the hot pot meat platter. Sorry Noe, we're just doing drinks at this stop. I know they look delicious, but we'll save the pork stomach and beef cheeks for next time.
Meanwhile, Riley is busy making friends.
Daddy and Noe talking 'bout Thailand.
Lately, Noe's been obsessed with the Mekong and Thailand. He loves it whenever we get to spend time along the river, and even knows which roads are very close to the Mekong, even when he can't see the river (I guess he's memorized the routes we take or something).
He's also very cognizant of the fact that Thailand is on the other side of the river, it is different from Laos, and we can't just take a boat there or we'd get in trouble. Big trouble.
Noe also loves checking out the day's catch, most of which comes from the Vietnam coast each day.
Brothers being brothers.
Riley, being Riley.
Our first stop was our go-to BeerLao stop in the Mekong Zone. Our second stop is our go-to cocktail stop. Well, I'd say Naga Boat is our preferred Mekong Zone cocktail stop, with their 2:1 happy hour deals and prime location on the "water," but Naga Boat is not the most fun and/or relaxing with little ones (though there is a pretty sweet "sandbox" on the ground below).
The bartender works out of her mobile office — and a very well-stocked one, I might add…
…complete with…
Didn't see that one coming, did you!
Planter's Punch on the Mekong.
"Riley! That's DADDY'S BeerLao!" It starts so early these days…
More friends…
Last year's anniversary dinner here in Vientiane was a bit of a splurge. But this year's dinner was a splurge without precedent…at least for us.
3 Merchants Restaurant, quite possibly the finest restaurant in all the land (and by land, I mean Laos…once you cross the border into Thailand, it's another story), and a restaurant that up until a month ago I had no idea existed.
Lori knew it existed, of course, with her conferences and workshops at various places like the Crowne Plaza, where 3 Merchants is located.
The restaurant describes their cuisine as Indochina fusion, plus Thailand. You can try dishes a la carte, or try all their top dishes with their six-course meal, which is what we did.
You can also add wine pairings (one for each course…which is six full glasses, if you haven't been following along). We opted for one with wine and one without and shared the wine.
We were okay with a splurge, but we're not crazy.
First up, a bun cha pastry puff to whet the whistle (above).
Followed by roasted eggplant topped with "Indochina Baba" and served with a green chili mayo, sweet potato chips, and a glass of rosé (missed the bottle info…too focused on the food).
This dish was actually one of our favorites, and something simple that we can easily try at home.
The second course brings scallops, with pea puree, apple, candied pork, chili jam, pork crumb, and…a glass of Albariño (2017 Spain).
Next up, we have Miso Black Cod, with a five-spiced pumpkin, pineapple, cucumber, and a 2017 Vinas del Vero Gewürztraminer.
Very tasty, melts in your mouth. We were pleased with the Gewürztraminer — not too sweet as they often can be.
#4 may have been my favorite of the night: Seared beef, Asian cabbage slaw, grain mustard and ginger dressing, crispy garlic and fried vegetables, paired with a 2018 Taylor Adelaide Hills Pinot Noir!
The beef was AWESOME, and we NEVER get Pinot here in Laos. Being from Southern Oregon, we always enjoy a good glass of Pinot whenever we can get it.
Coconut sorbet with lime sugar to cleanse the palate, before diving into…
The charred duck breast, with twice roasted beetroot, red onion chutney, carrot puree, sweet and sour pear, red wine reduction, and a glass of Fonterutoli chianti.
And for dessert? A delicious chocolate-dipped passionfruit/ sorbet, prepared right in front of us and paired with a glass of Kabir dessert wine (Italy) (they brought out a glass each for us).
But that's not all, folks!
For our anniversary, a slice of rich and gooey chocolate cake, compliments of the house.
Would we recommend 3 Merchants? Heck yeah! Everything was exceptional by any standard — the food, the wine, the service, the ambiance, and so on…
Just know it ain't cheap, and certainly not a meal we'll be repeating any time soon for that reason alone. For us, it's a once a year (or once a decade???) sort of splurge.
You can also go for the a la carte menu which is much less of an investment. If you're in Vientiane and looking for something completely different and/or want to treat yourself, we highly recommend a visit.
If you haven't already, don't forget to sign up to receive an email when we publish a new post. Starting next month, you'll also receive a once-per-month newsletter with the month's posts and helpful travel tips!
While you're at it, don't forget to "like" our AwayGoWe facebook page for even more pics and updates from Laos and beyond.
Finally, if you'd like to help support this project, bookmark this page and use our special links any time you shop online or book a hotel. We get a small commission at no additional cost to you.
Thanks for coming along for the ride!