Lori and I spent two weeks on Zanzibar island as part of a four-month backpacking trip through Southern and Eastern Africa. We spent three days in Zanzibar's historic Stone Town before heading to the eastern beaches. Zanzibar Stone Town I, II, and III cover our first few days on the island.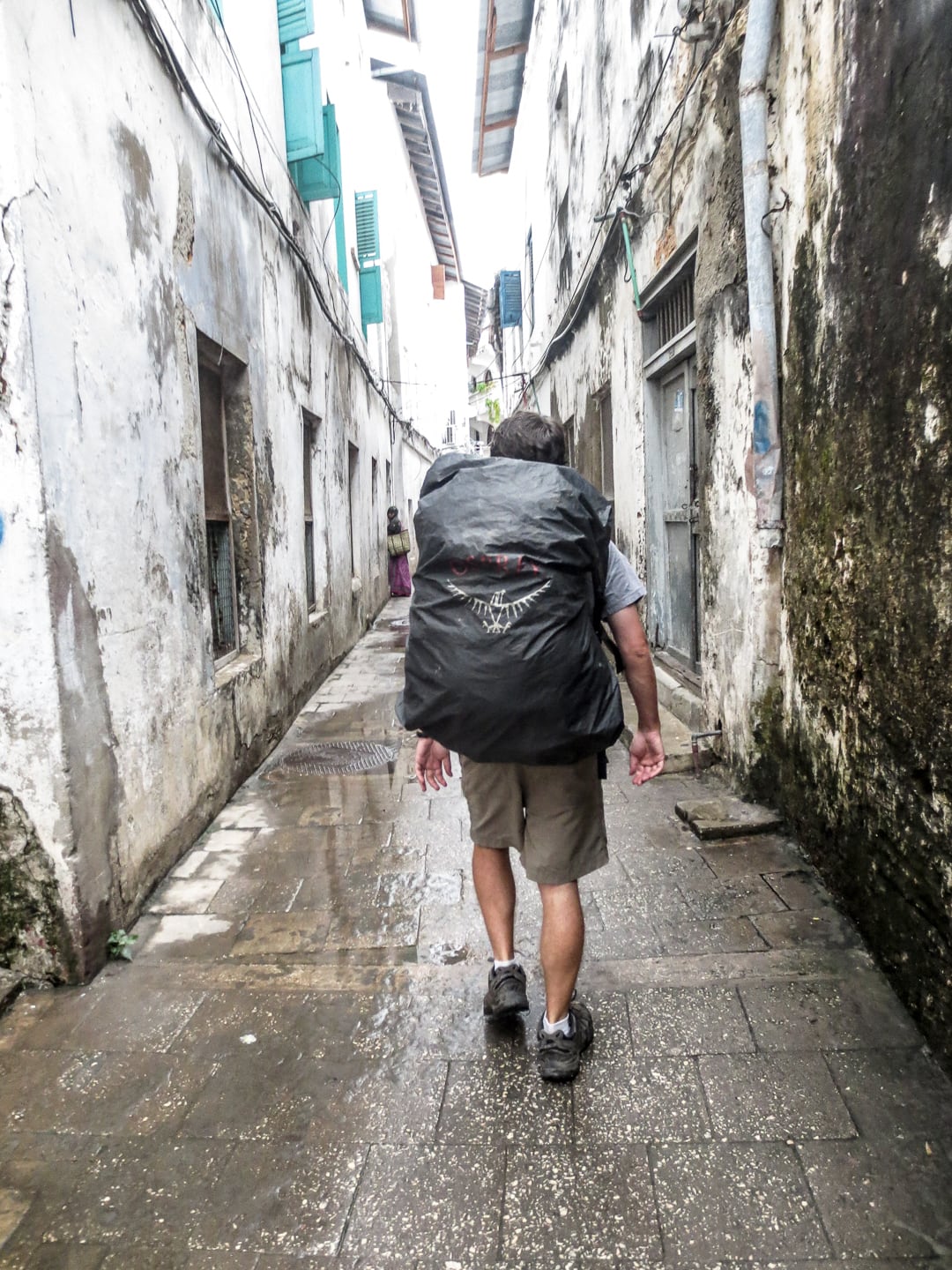 After three days in bustling Stone Town, we hoisted our homes back on our backs and headed out into the driving Zanzibari rain.  The plan for the day was to catch a Dala Dala to the eastern beaches of the island, which sounds easy enough in theory, but in practice…well…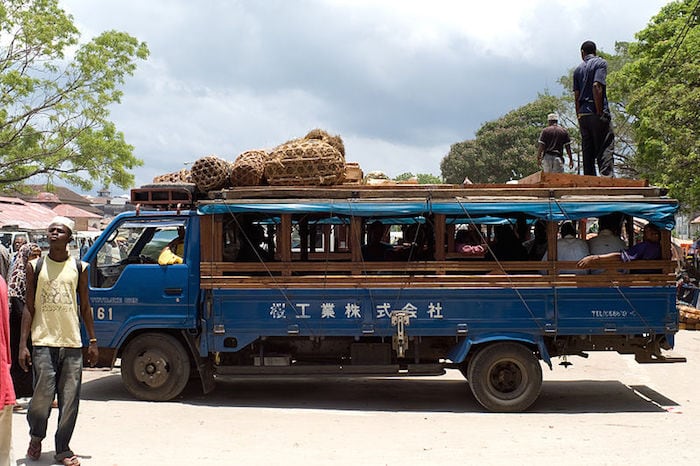 It took just under two hours to make the 30 mile trip across the island in the back of a Zanzibari Dala Dala.
Dala Dalas on Zanzibar differ from their mainland cousins in that they are generally converted flatbed trucks (see above) rather than the typical minibus taxi. The Zanzibar style has a lot more airflow and room to load a lot more random stuff (yay!), but at the expense of comfort.
We were excited to take an open-air ride across the tropical island…that is, until the rain started coming down in sheets and tarps were released on each side to cover the windows, making for a sticky, stuffy, sweltering and cramped couple of hours.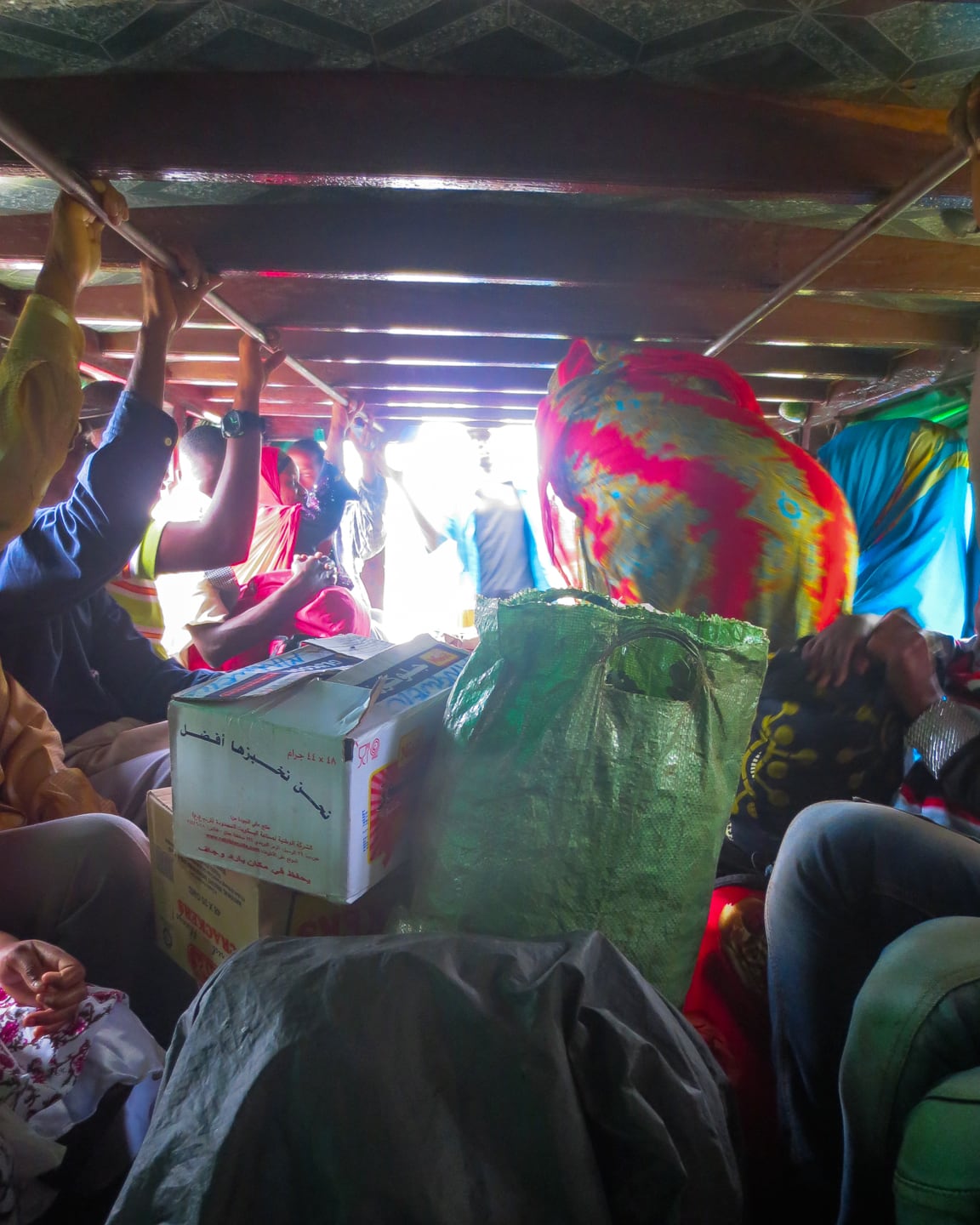 Still, at just a few bucks each, the price was hard to beat.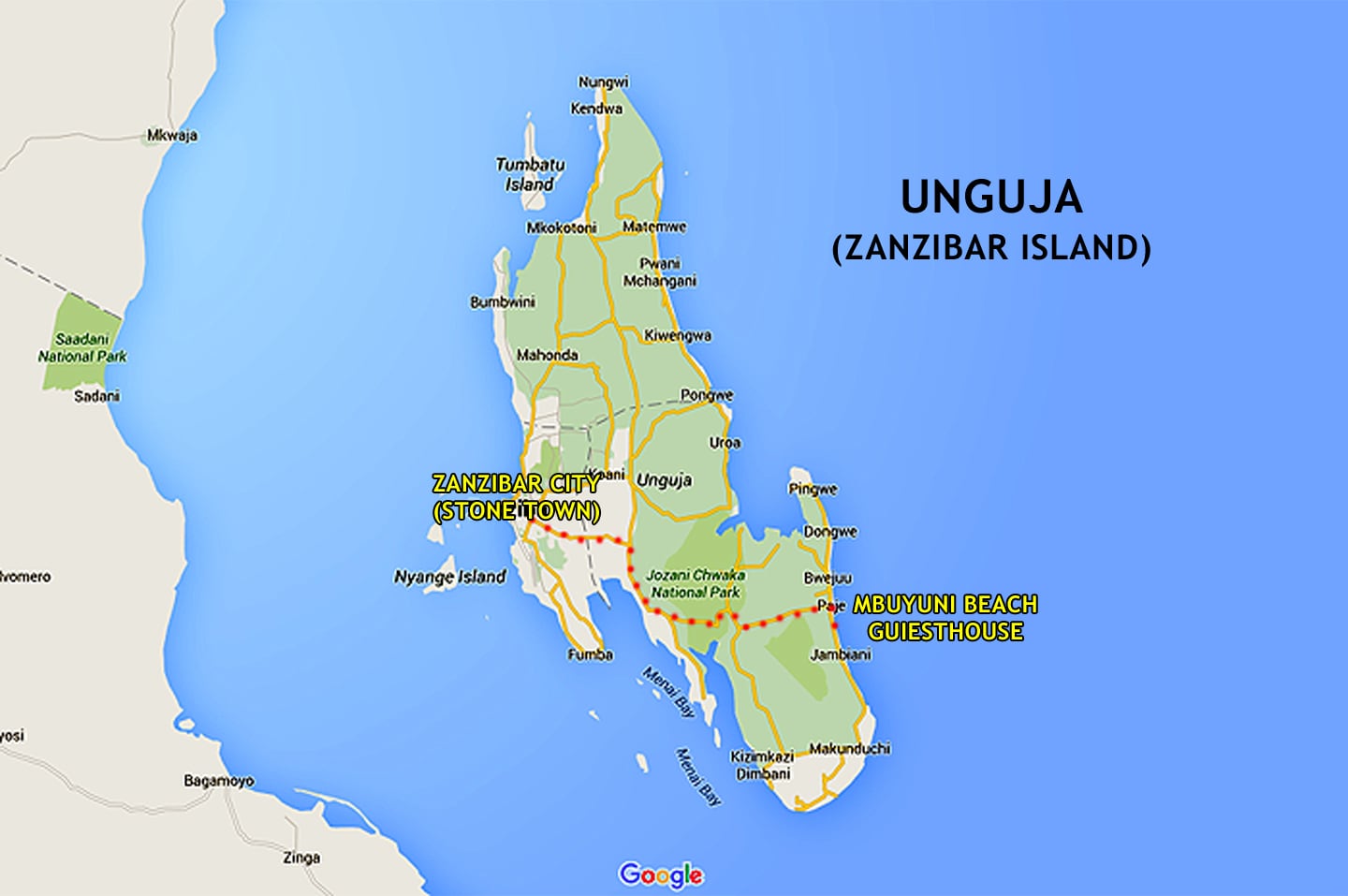 Zanzibar has got a lot of coastline, and a lot of sandy, beachy coastline at that! The general rule of thumb for beaches on Zanzibar is head northwest for the party, head southeast for a laid back vibe. We went southeast.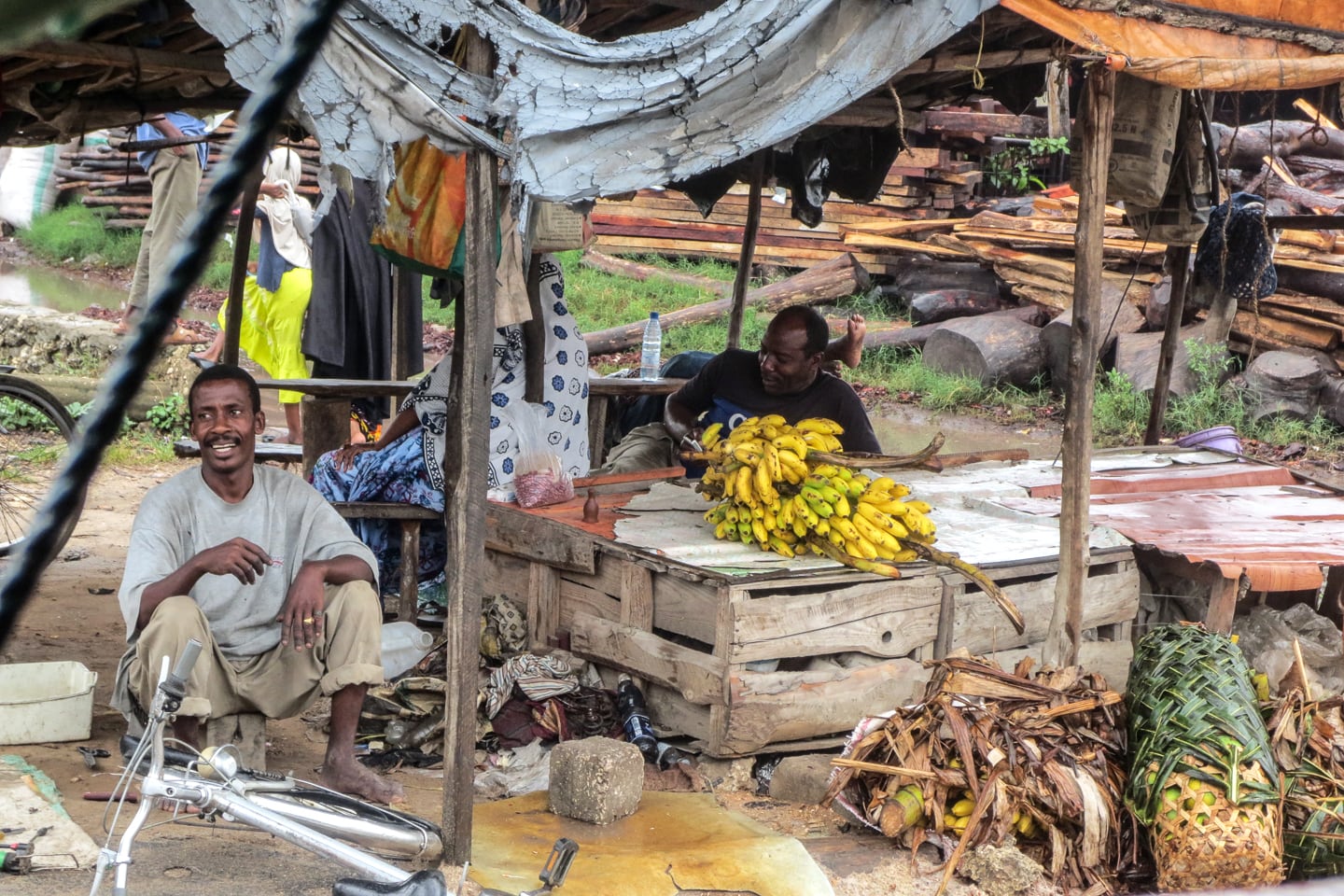 We showed up to Mbuyuni Beach Village in the middle of a torrential downpour and started to wonder what we had gotten ourselves into. Before long, though, the skies cleared and it remained perfect beach weather for the rest of our stay!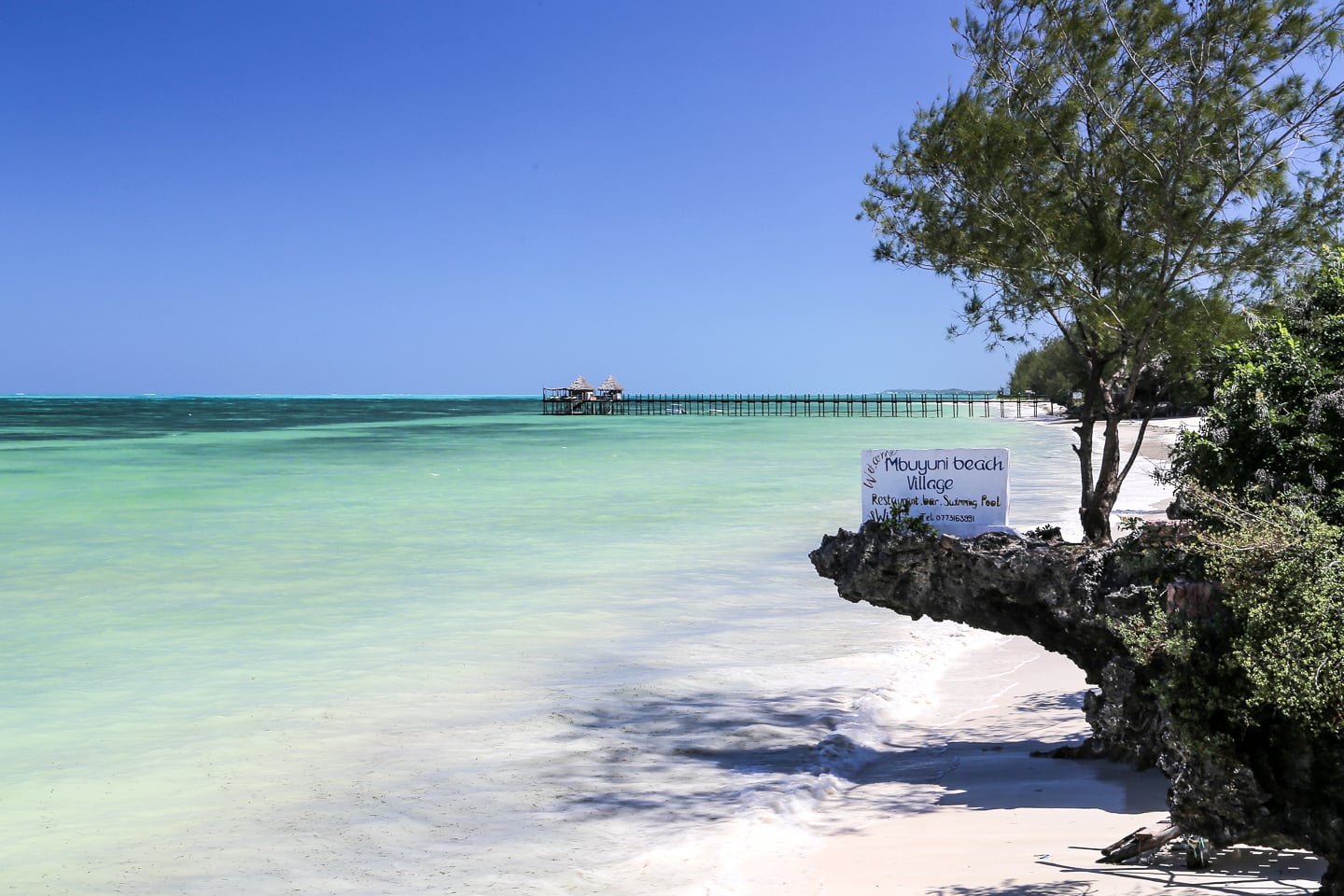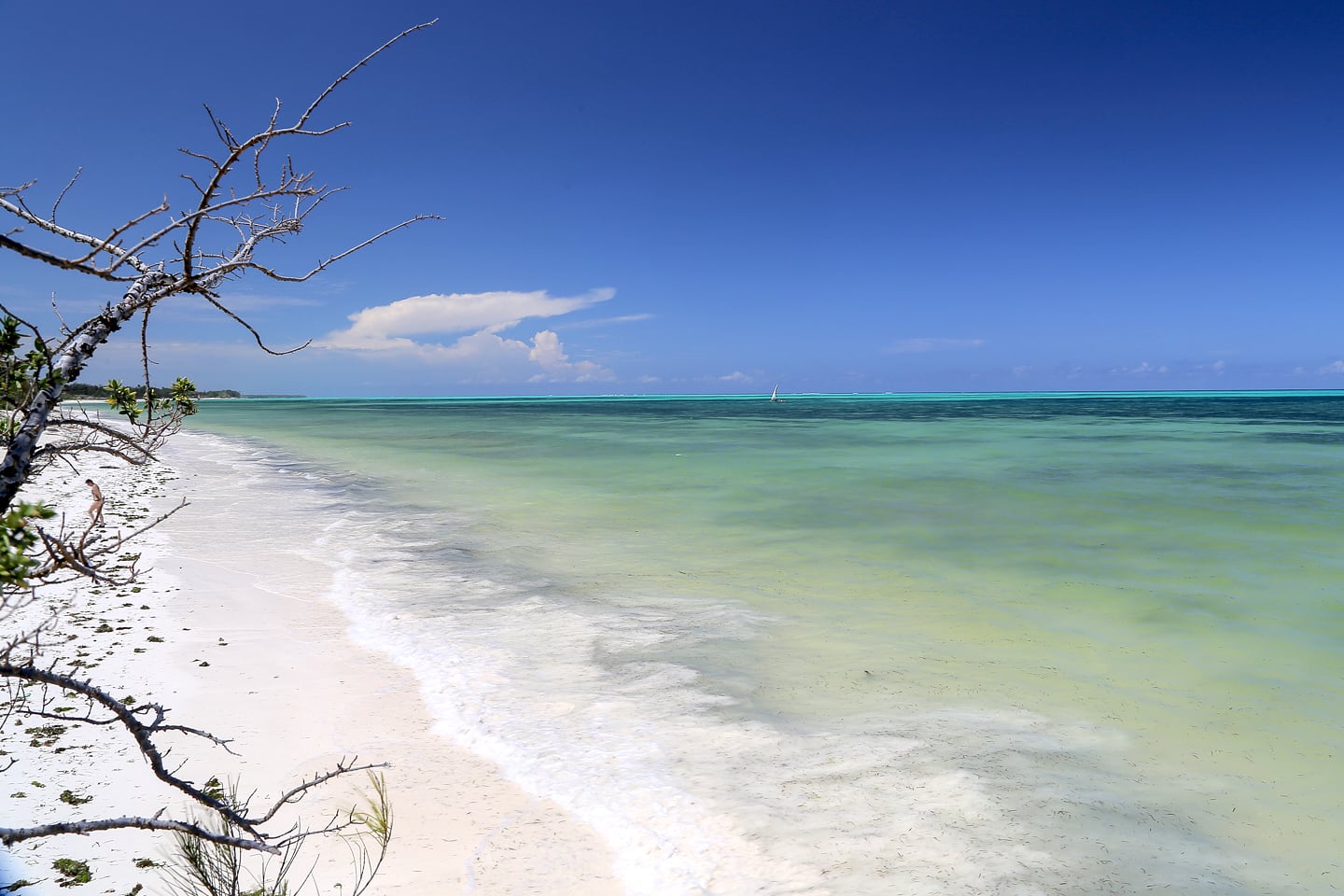 Boy, did we luck out with this place!
We had heard great things about the villages of Jambiani and Paje and initially tried to find a nice and simple place between the two.
While we were still in Mozambique, I did a bit of research and came across a little known "resort" between the two villages that looked too good to be true: Private cabana with indoor bathroom, onsite restaurant with a well-priced and tasty looking menu, and a pool, right on the beach — all for about the same price as we were paying for 50-year-old concrete dumps in Mozambique! I was shocked!
Once we got to Tanzania, however, we learned that the reality is that you just get a lot more value in Tanzania, for a variety of reasons, which shouldn't have come as a surprise. But just how much MORE value is what was really astonishing.
On the heels of the whole Pemba ordeal in which we were confined to a beach "resort" and forced to pay exorbitant prices to feed ourselves, we nearly wept tears of joy after checking in to Mbuyuni.
Don't Miss These Zanzibar Island Experiences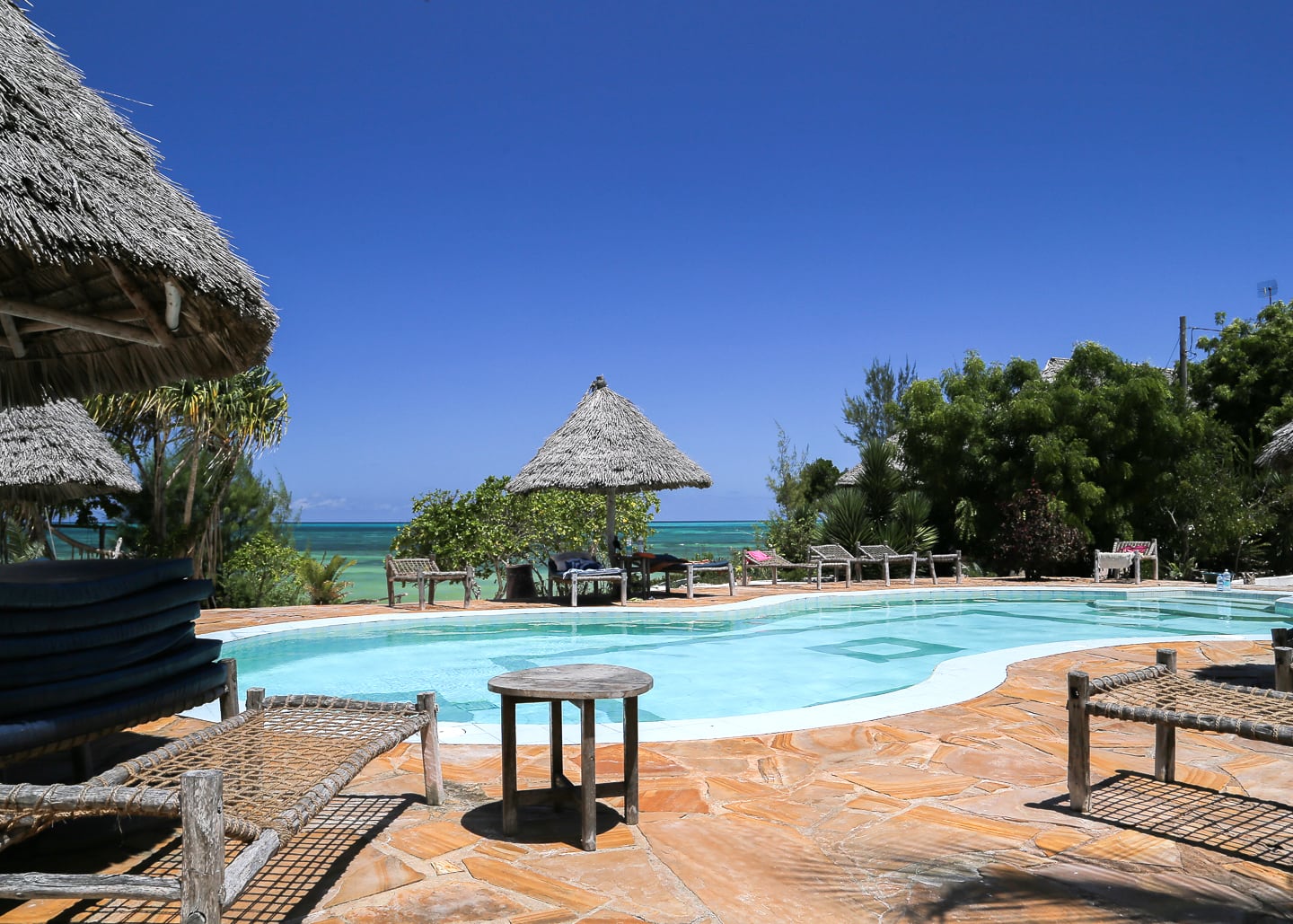 In all of our travels, Lori and I had never stayed at a place with a pool near the sea. To be honest, we never really got the point. 'Round here though, it makes sense, given that the sea can go several hundred yards out at low tide. And at high tide, it can be a little rough and cloudy. But in between, the water is perfect. When it's not, there's the pool!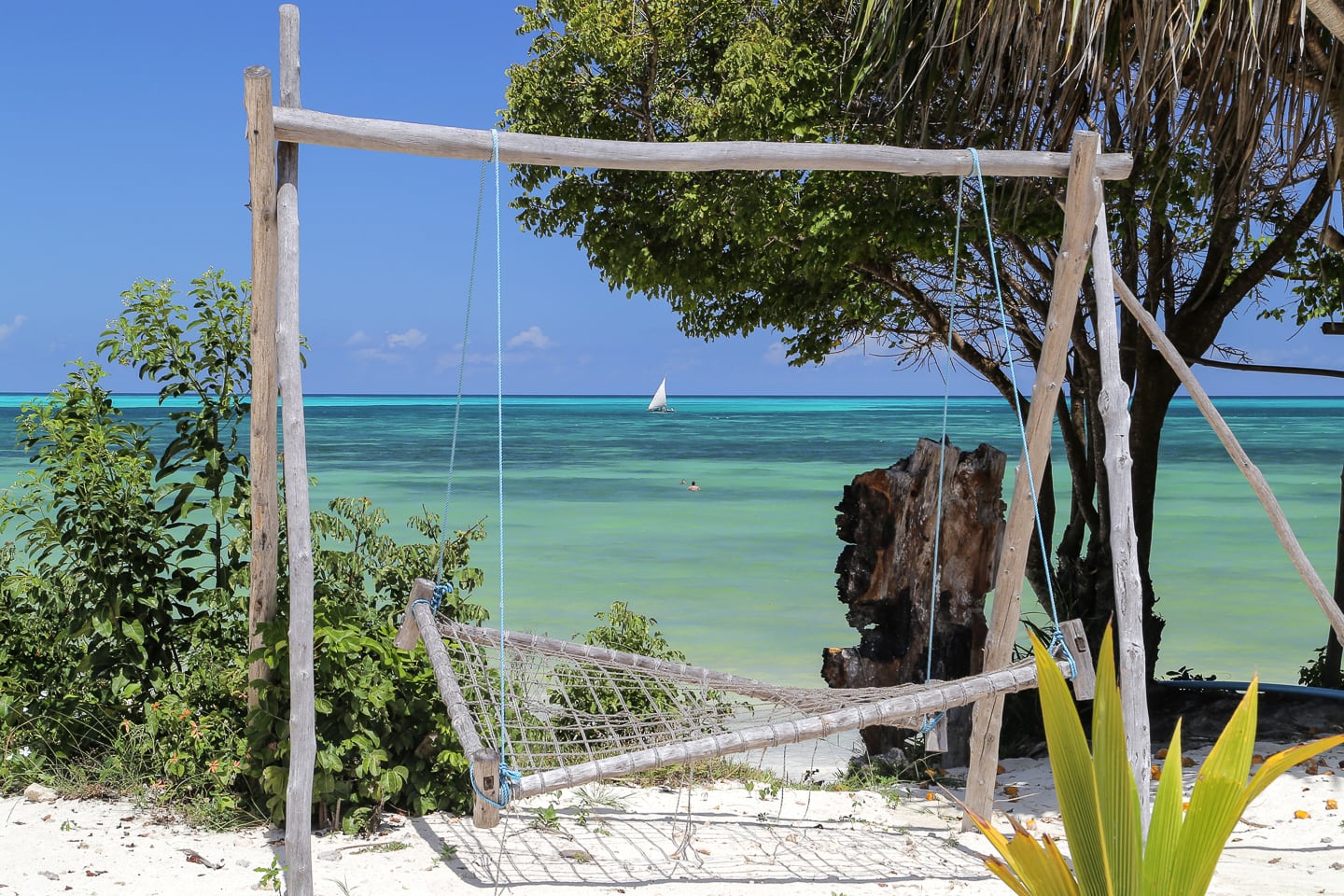 …And a variety of hammocks and chairs smattered about the property.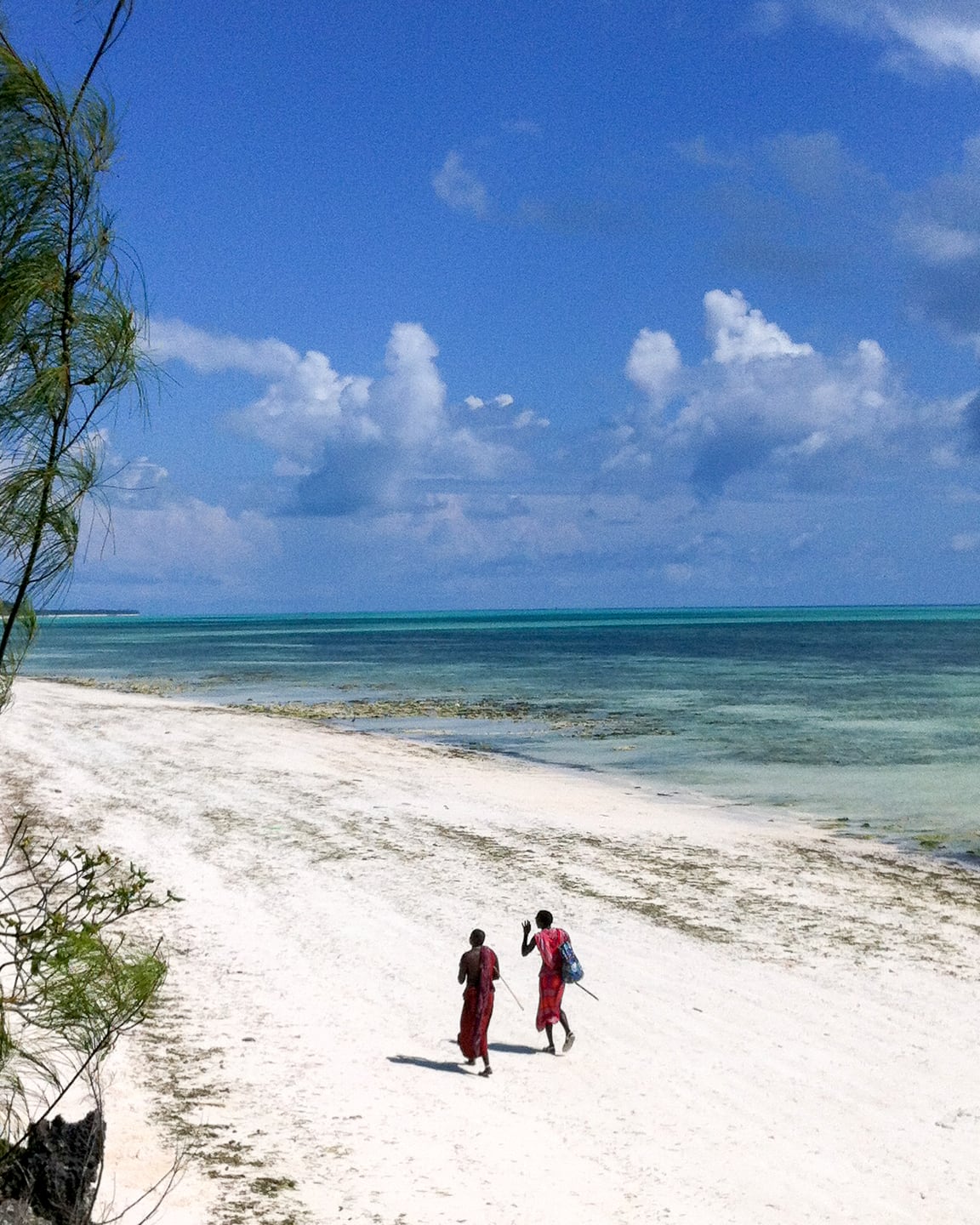 On a lot of beaches in East Africa, you'll often find a lot of touts (i.e. local people selling or trying to sign you up for stuff). Though overpriced, the lack of touts in Mozambique is actually a big draw of the travel to that country (though this seems to be changing). Thankfully, the touts between Jambiani and Paje were fairly laid back and not much of a bother.
Many of them claim to be Masai (and use this, not only as a selling point for their wares, but to pick up young foreign women who are eager for a little cross-culture romance). As many local villagers will warn you, however, many are not who they claim to be, but rather street youth from Dar es Salaam pretending to be Masai.
In my mind, a tout's a tout (and a trinket is a trinket), regardless of whether they come from the streets of Dar, or hail from a proud warrior tribe — but you'd be amazed at how many Westerners will happily give a guy wearing a red sheet business while totally ignoring a Tanzanian dressed in a polo and jeans.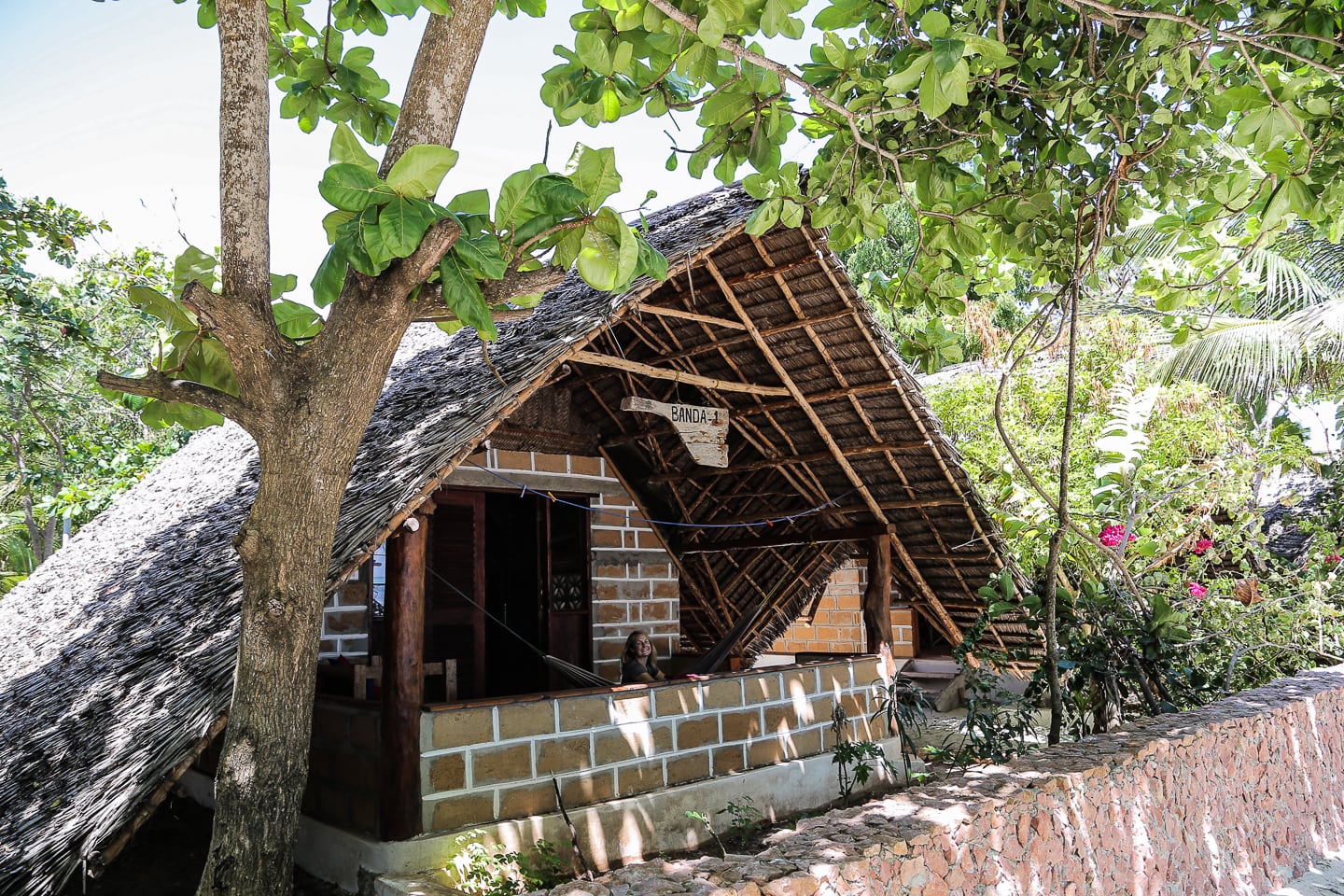 Our Banda (i.e. cabana). Pure perfection.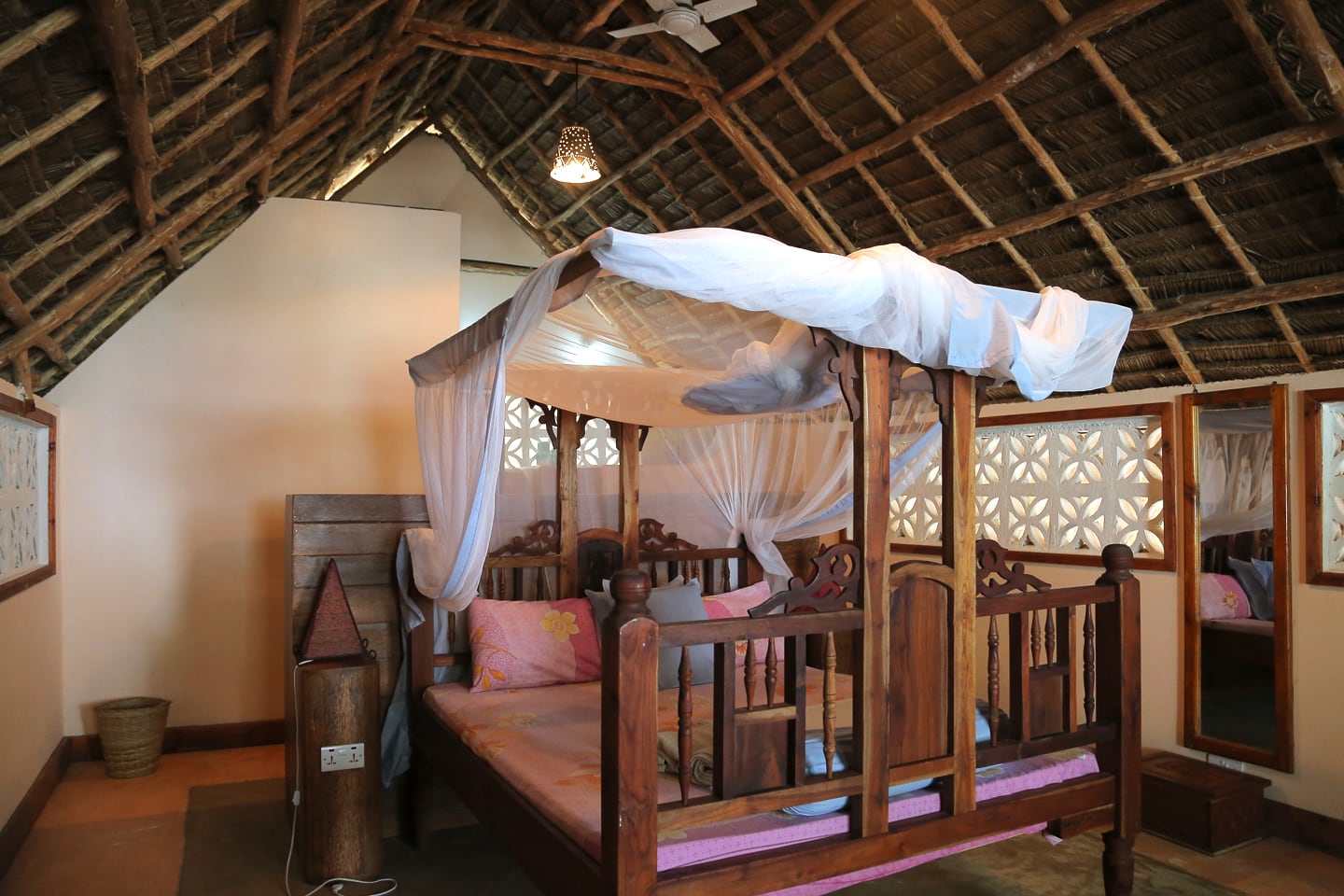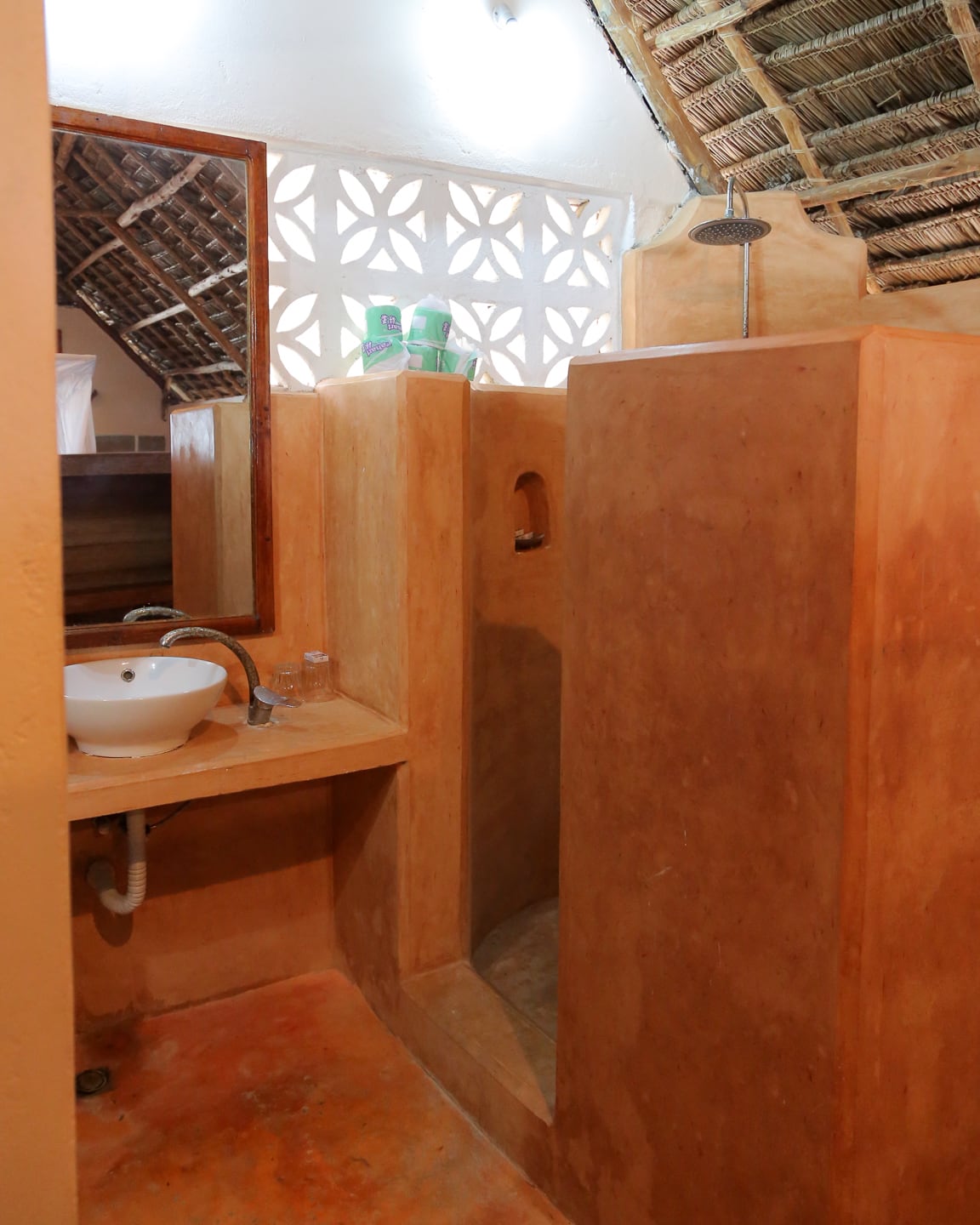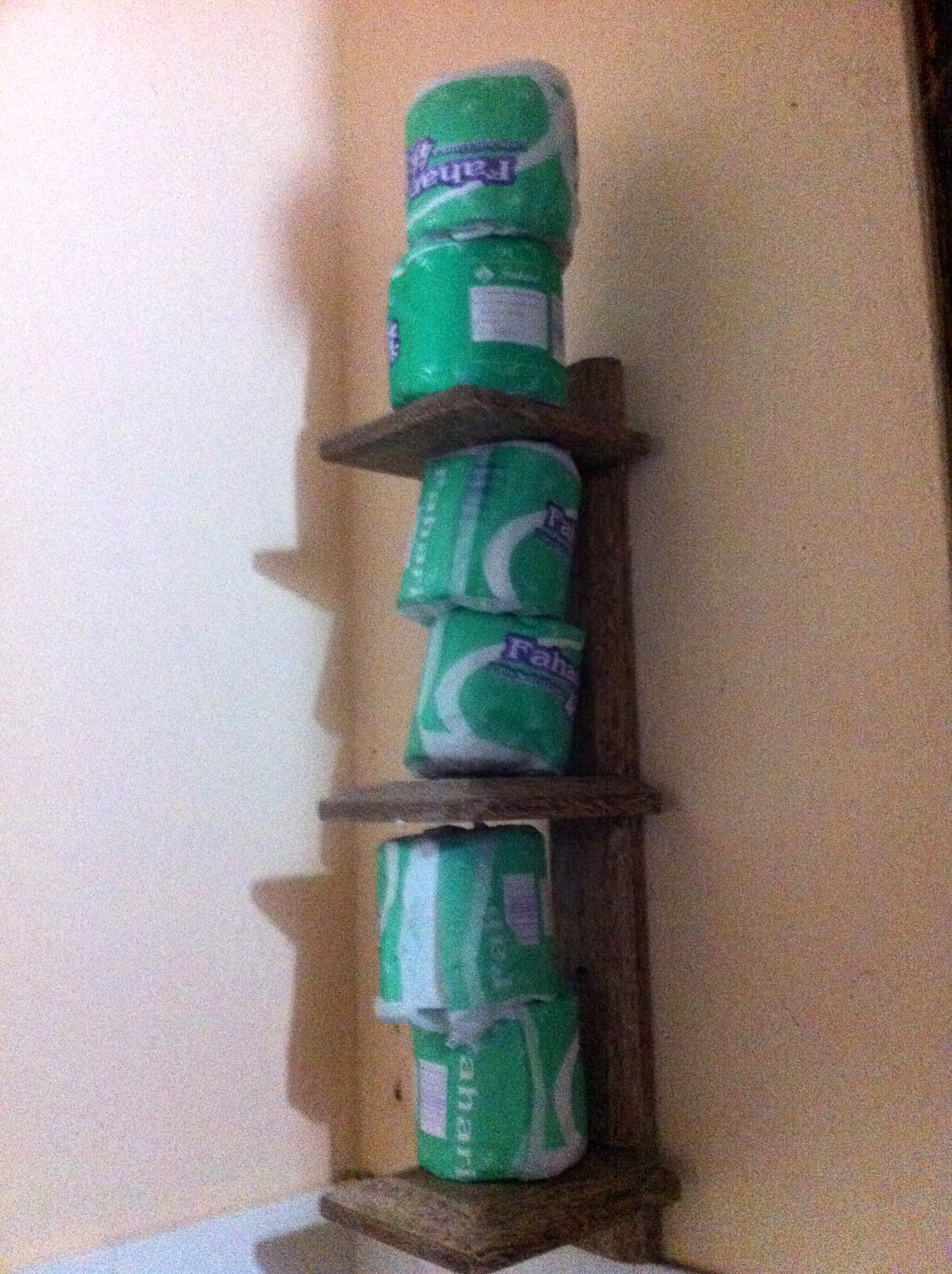 And the toilet paper! MY GOD, THE BEAUTIFUL RESERVES OF TOILET PAPER!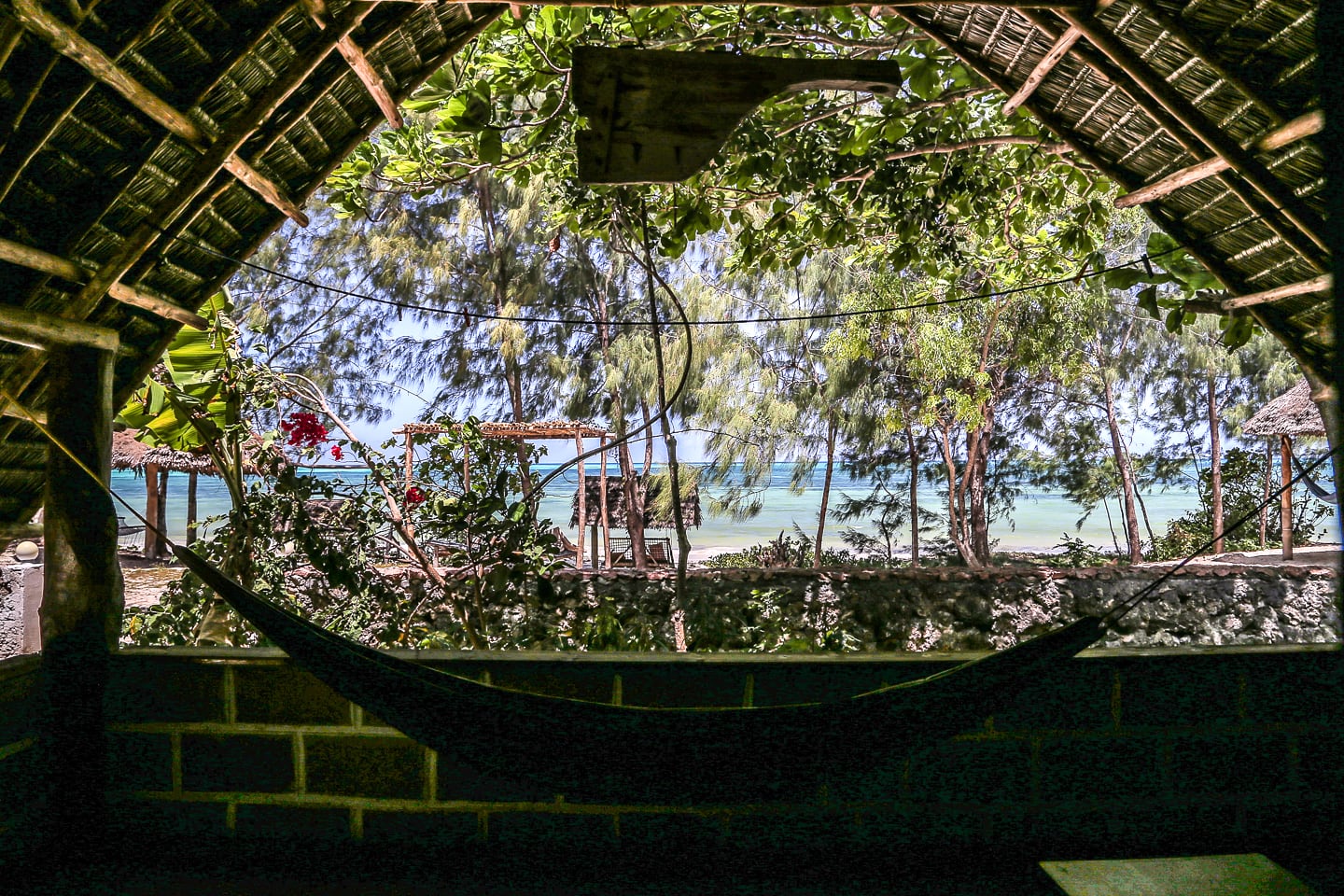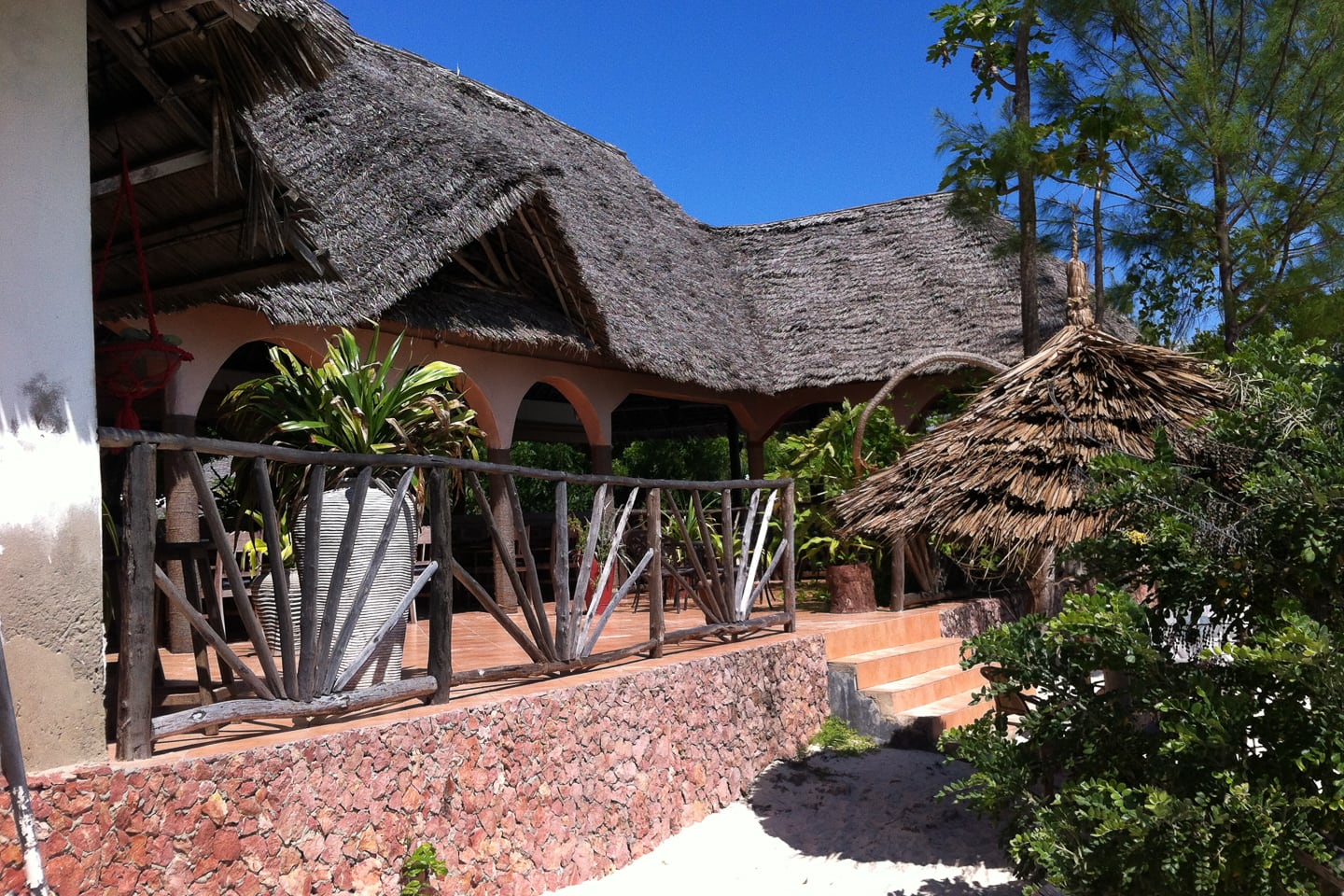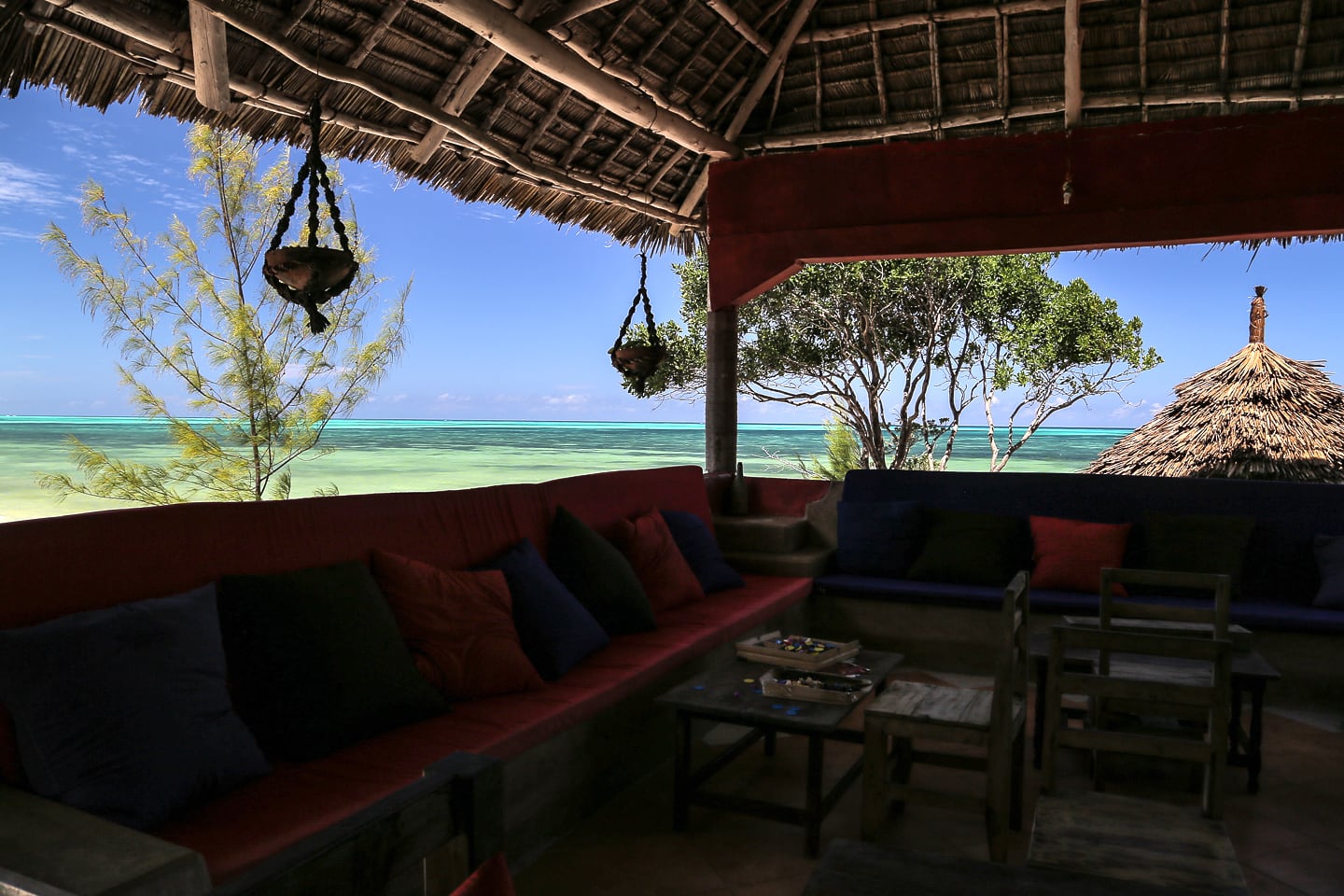 The whole grounds was just an incredible place to relax and just be. So many choices for lounging, and eating, and sipping, and reading, and napping, and swimming…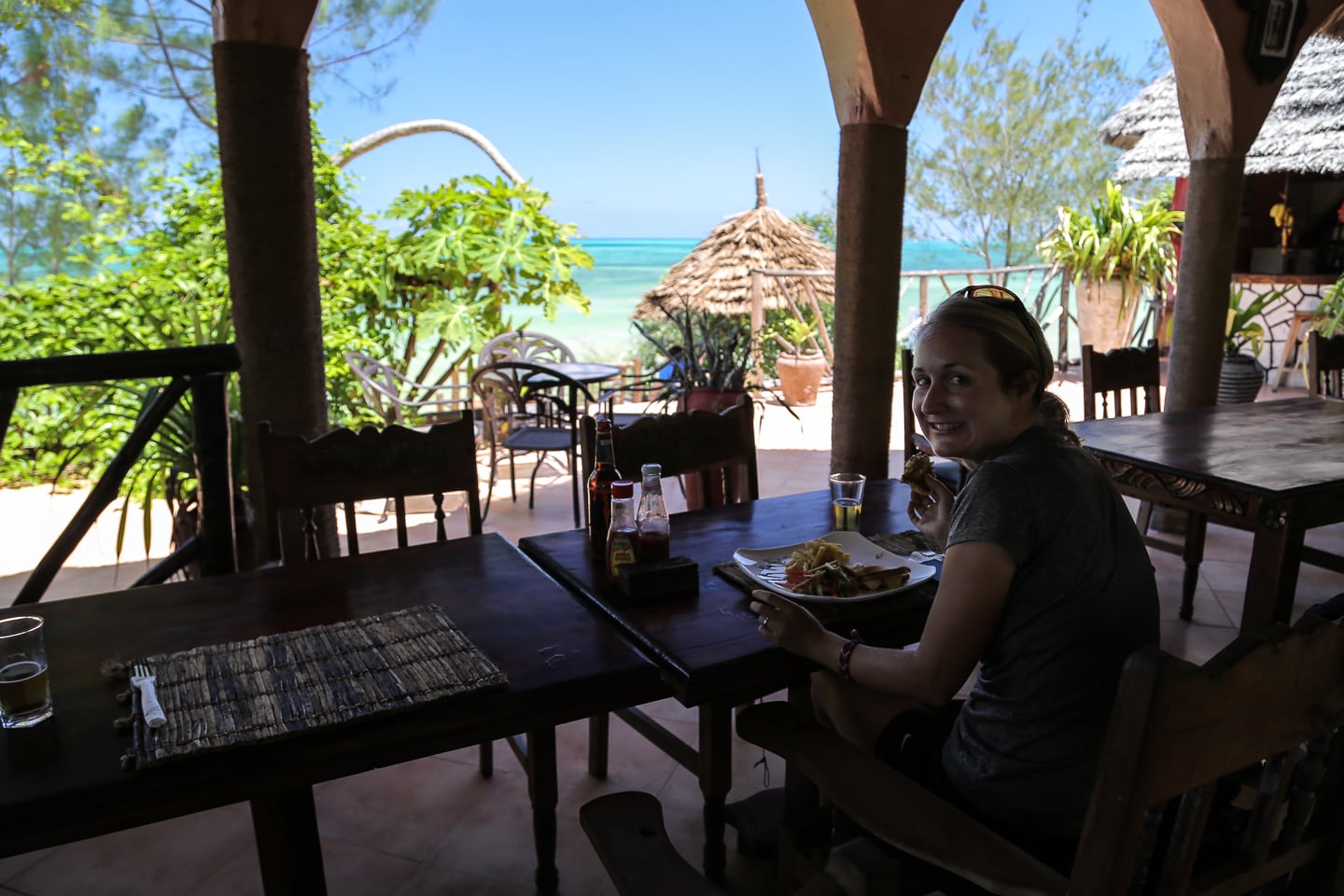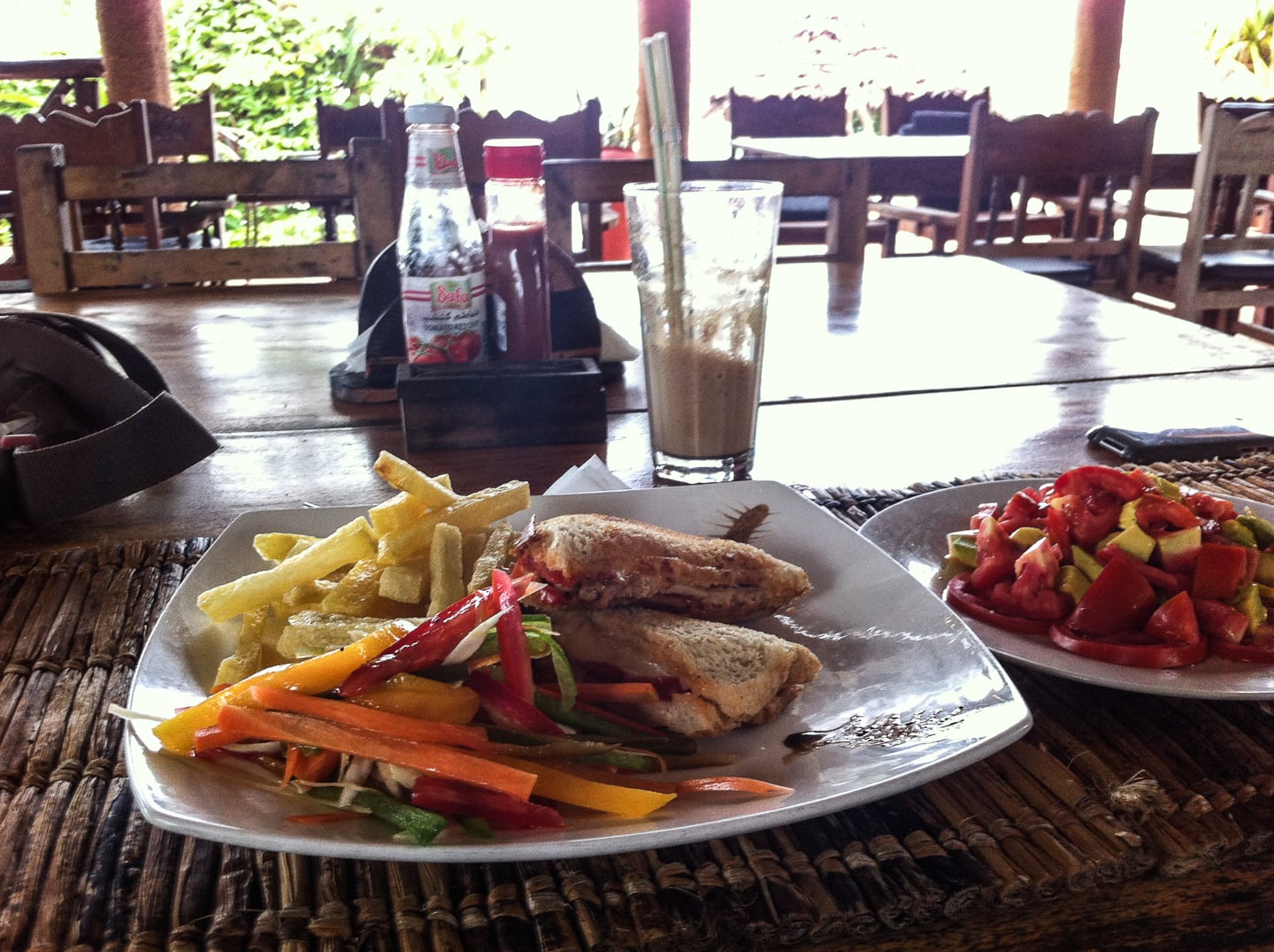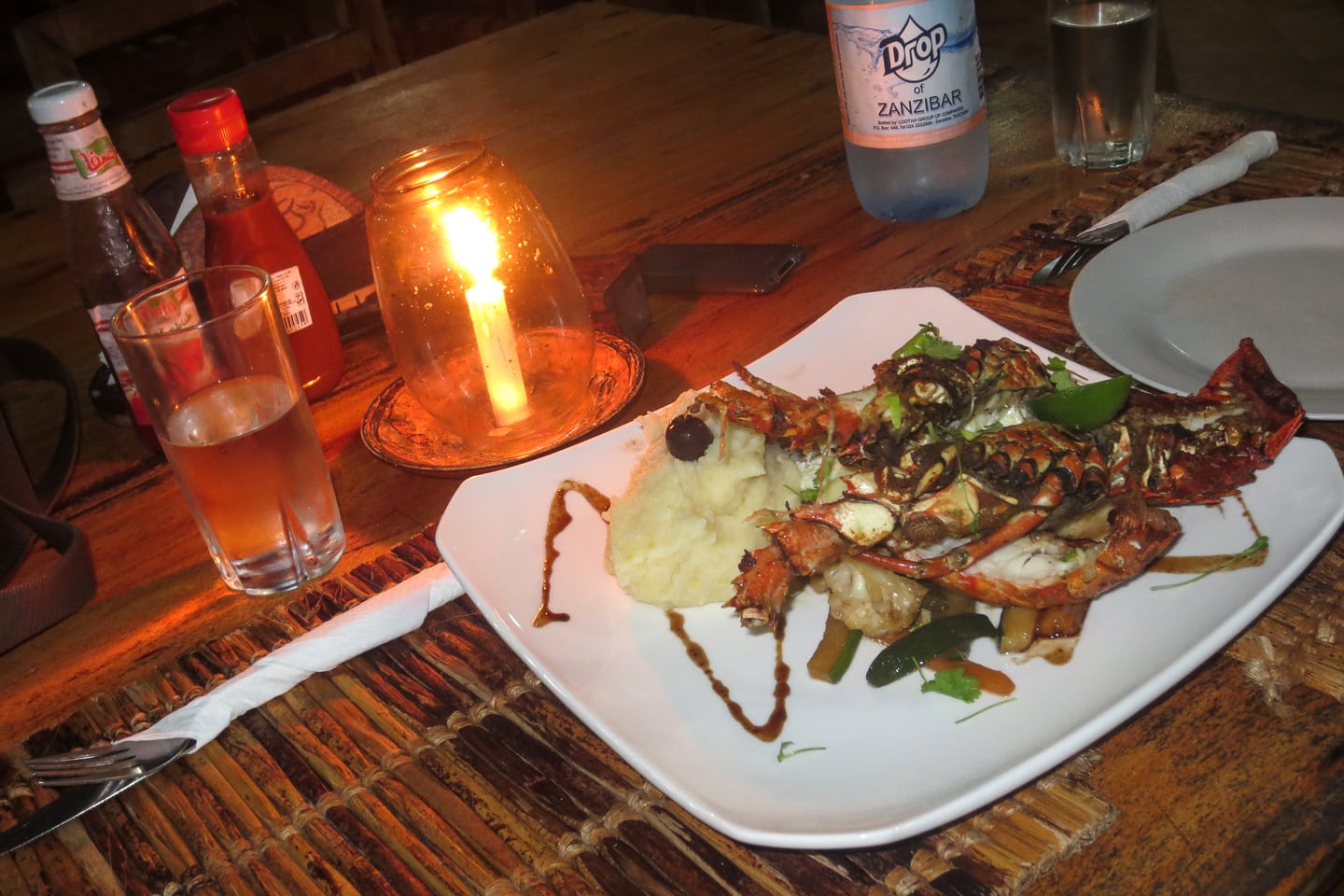 And of course, every morning, breakfast was INCLUDED. But not just any breakfast, a huge, delicious, fresh and healthy breakfast (this is only half of it — then, they bring out the cook-to-order omelet, the crepes, the toast, sausage links…)…
And everyone at the place is extremely professional, incredibly helpful and friendly. Everyone we came in contact with, from the manager to the drive to the cook were local Tanzanians. I was so impressed, after visiting dozens of countries and hundreds of guesthouses, lodges and hotels, the high level of professionalism — I mean, these people had been trained, and had been trained well. Plus, they were just fantastic, approachable people. Who could ask for more?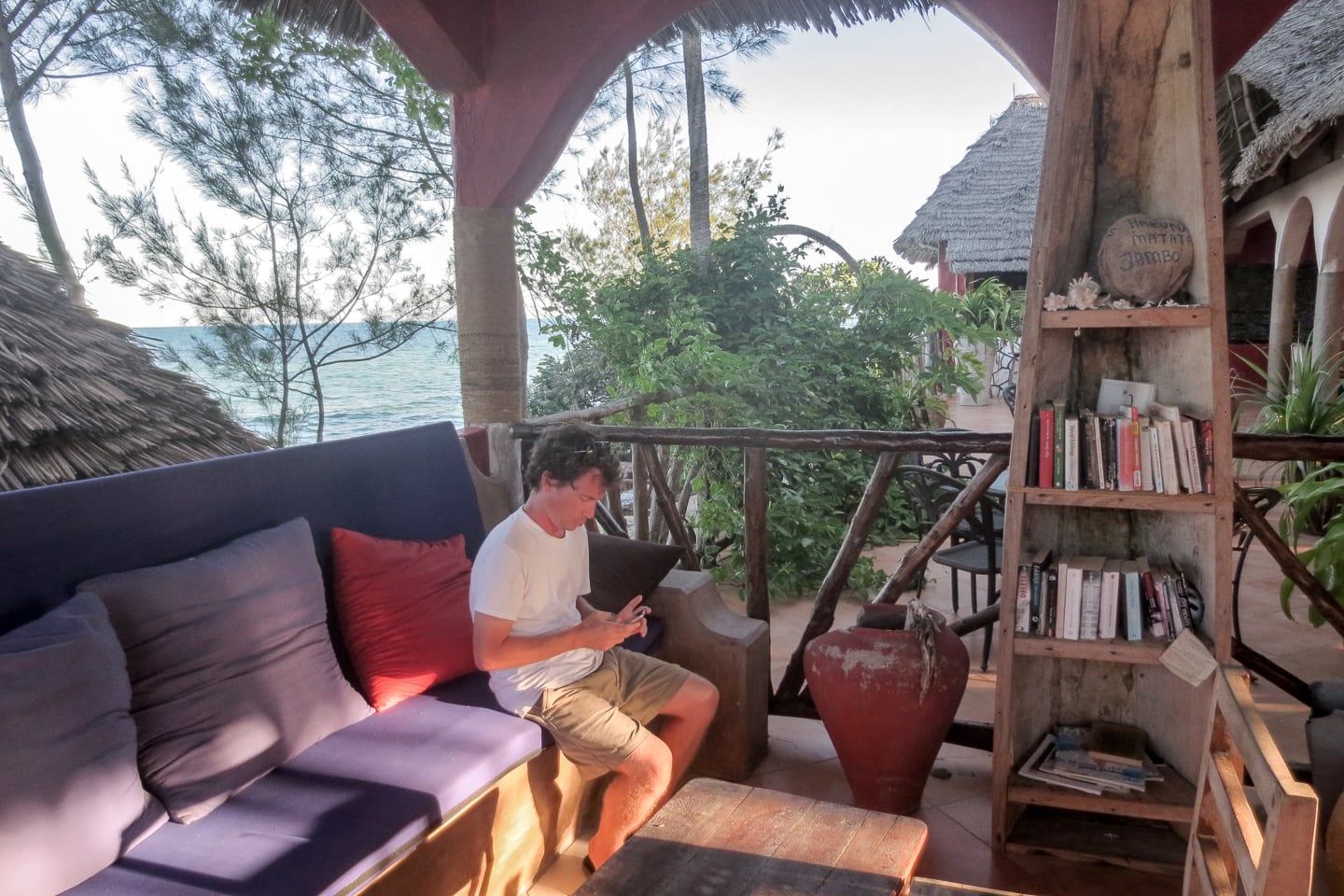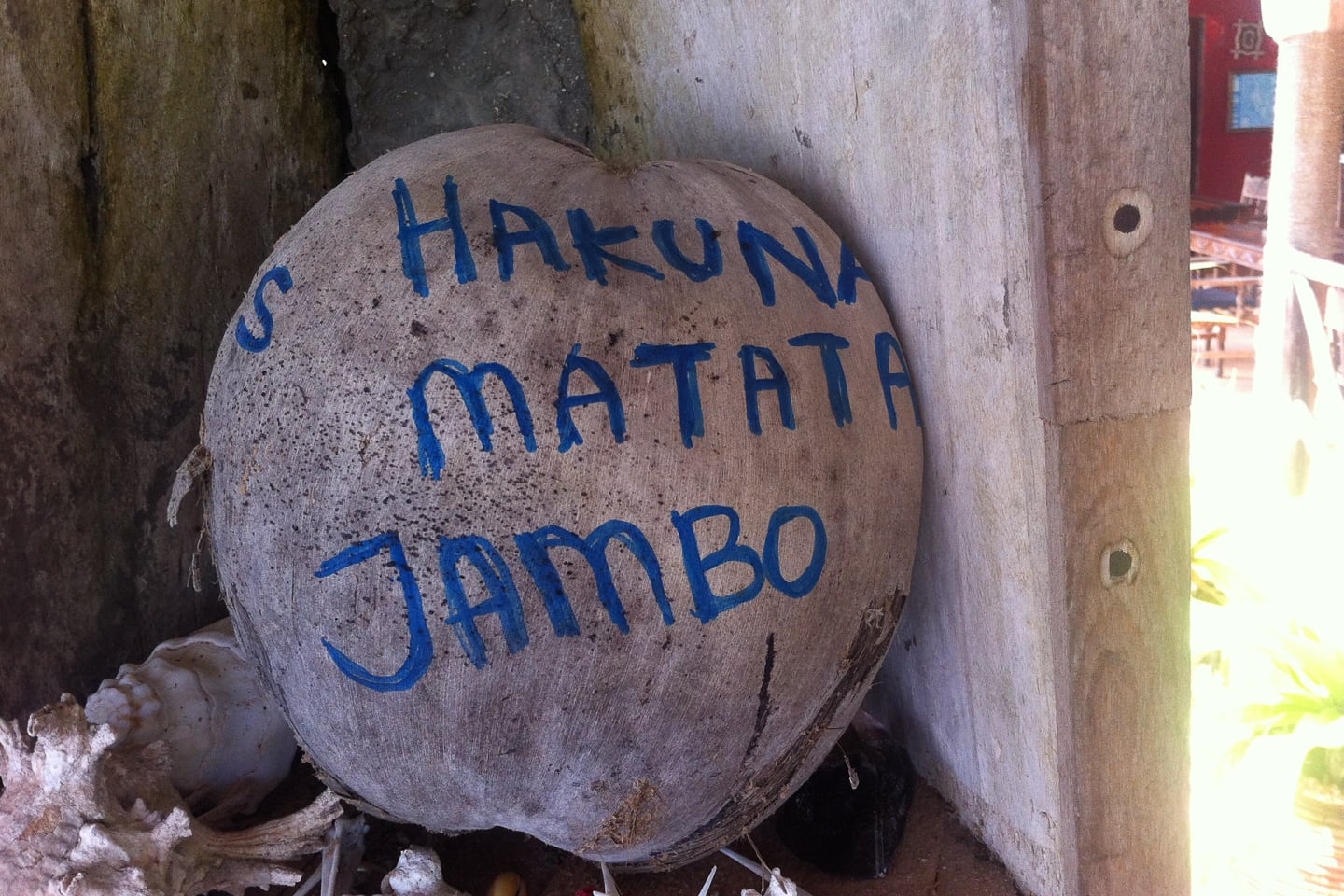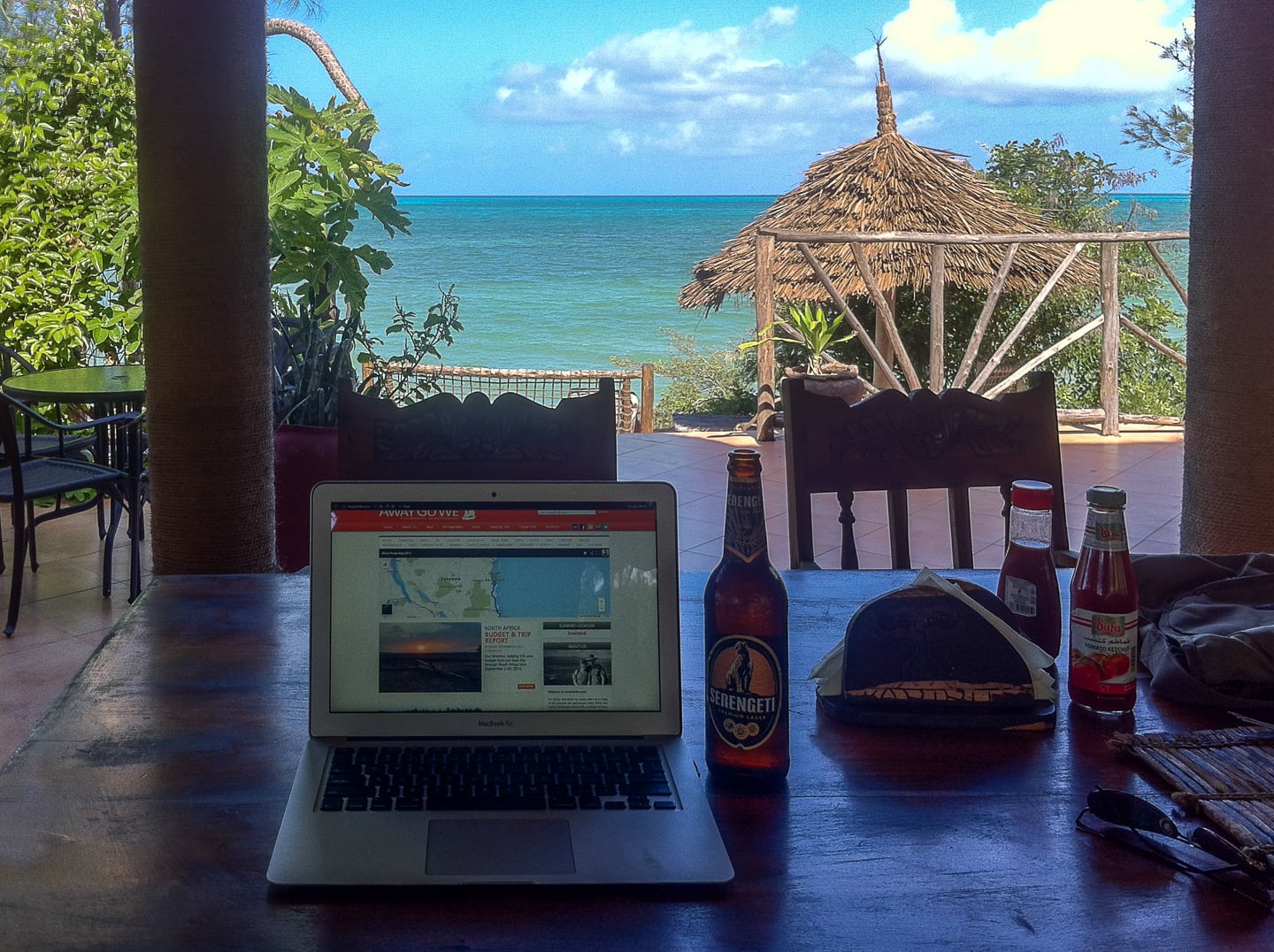 We had initially booked three nights at Mbuyuni, which would have amounted to seven days total on Zanzibar. Well, that totally flew out the window on our second day. Less than 24 hours here and I was on the phone with Precision Air adding four more days to our time on Zanzibar. And…four days later, I was on the phone again adding three more days! In the end, we ended up spending 10 nights at Mbuyuni Beach Village! We've traveled enough to know to seize a good thing when you find it, and that's exactly what we did.
The second call to the airline was also driven by the fact that Lori had come down with the flu a few days in. She was out of commission with a low-grade fever and tiredness for four days, so extending the trip allowed us both time to enjoy the beach when she was well again. No sense in rushing these things if you don't have to…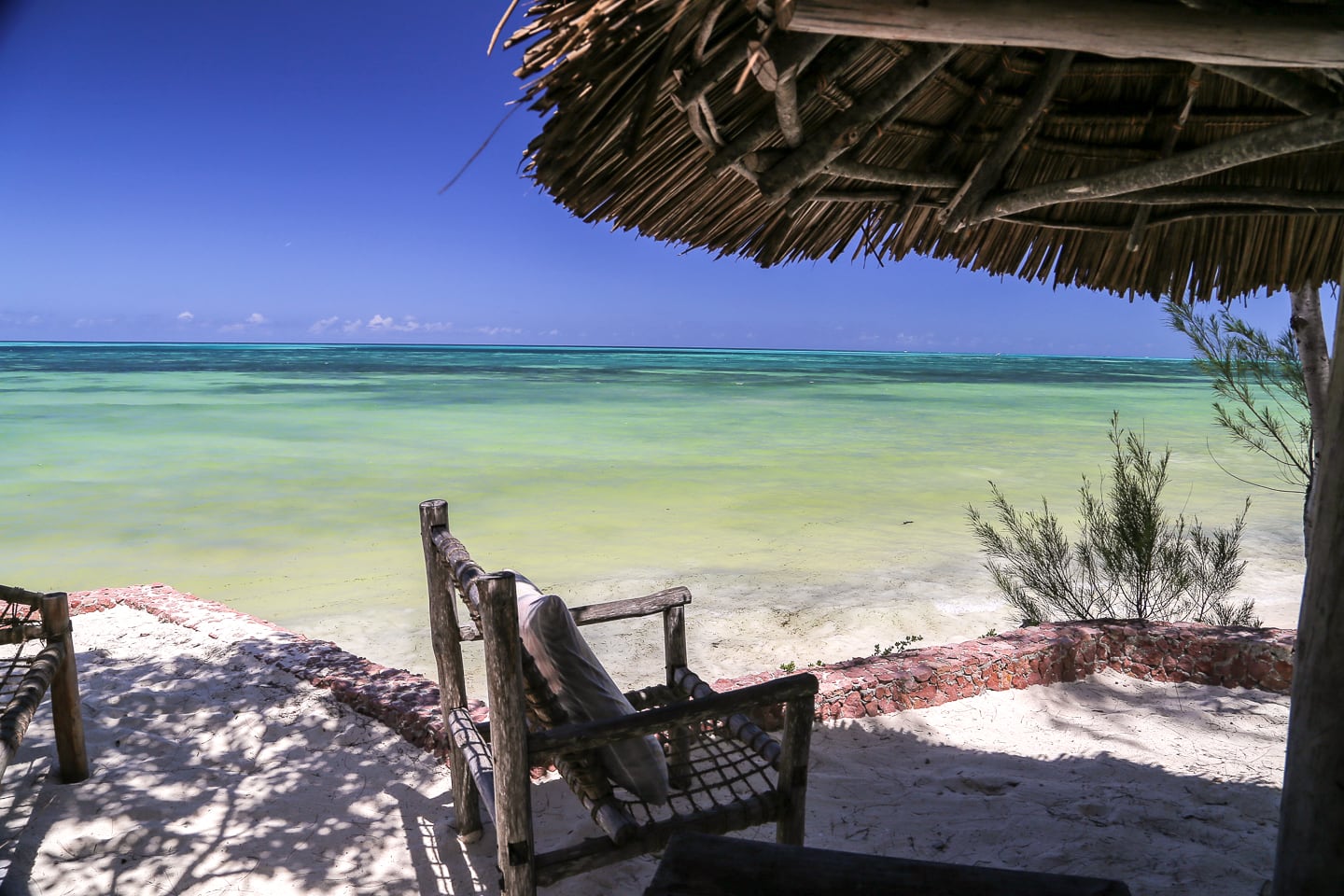 I also have to give mad props to Precision Air (pun intended!) as they do seem to run a fairly professional outfit there. $29 flat fee no matter how much your tickets cost to amend a flight (dates, airport, whatever), and as many times as you want to! Plus, they've got a fairly responsive customer service center. But make sure your money is spotless — new U.S. bills only — or God help you!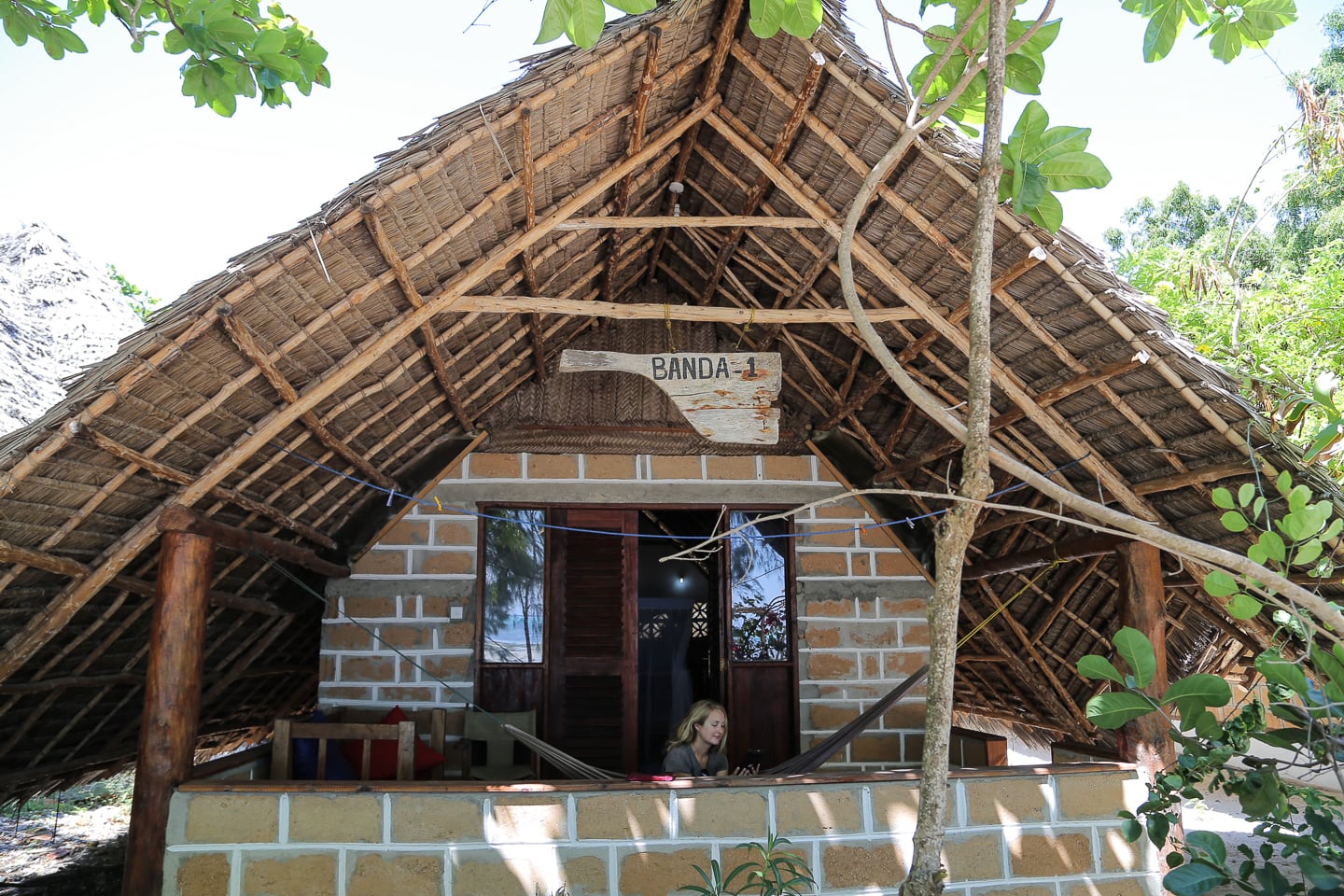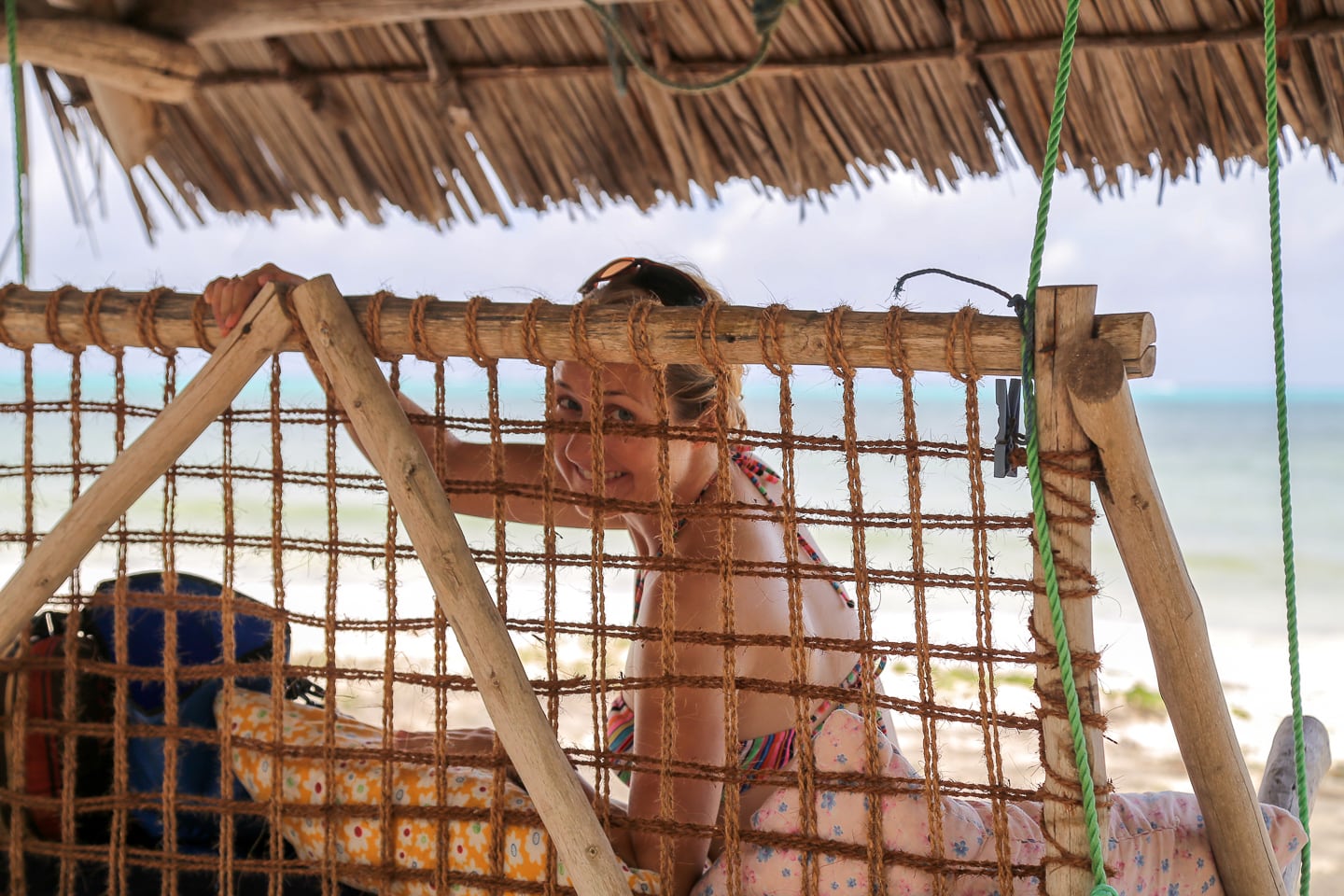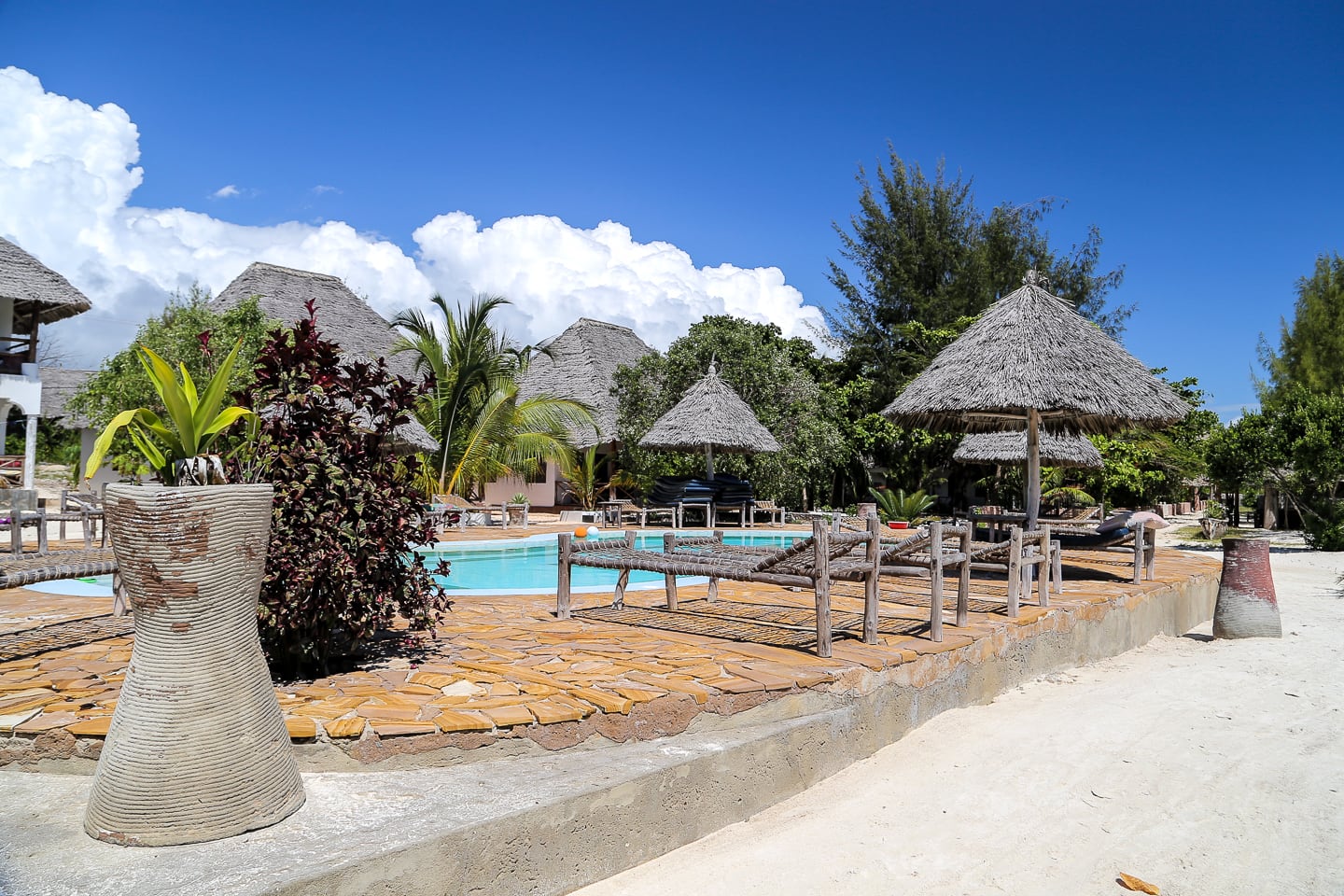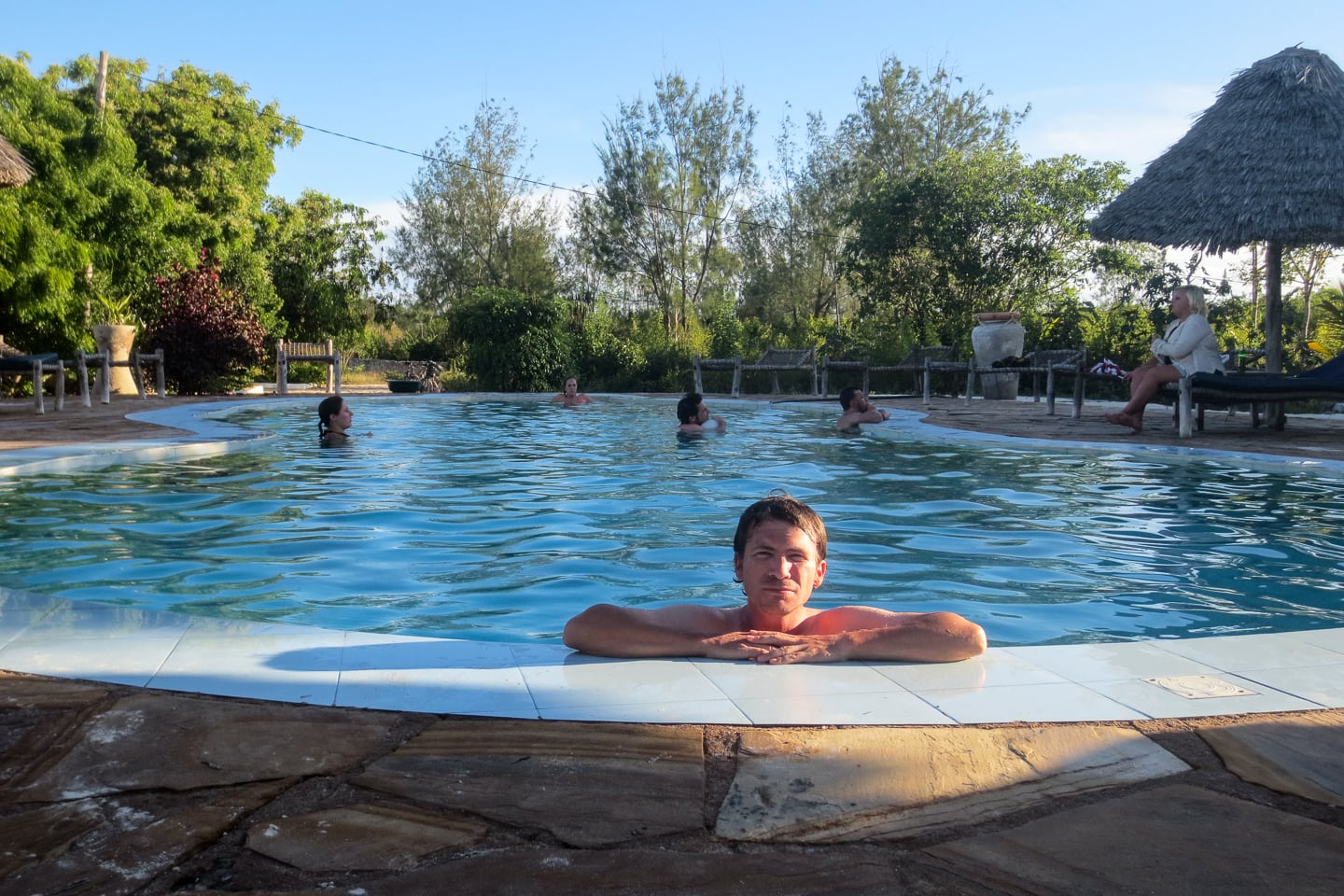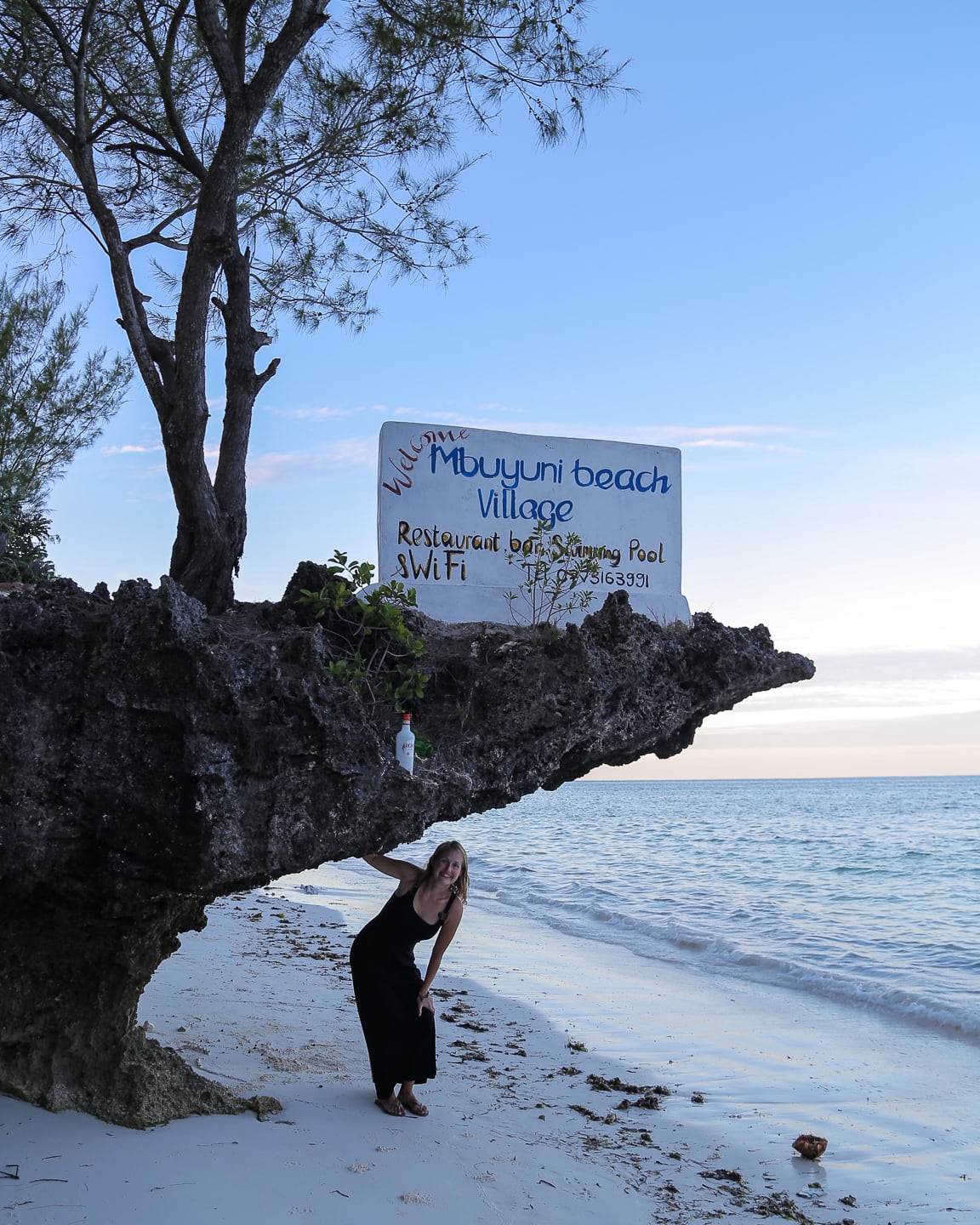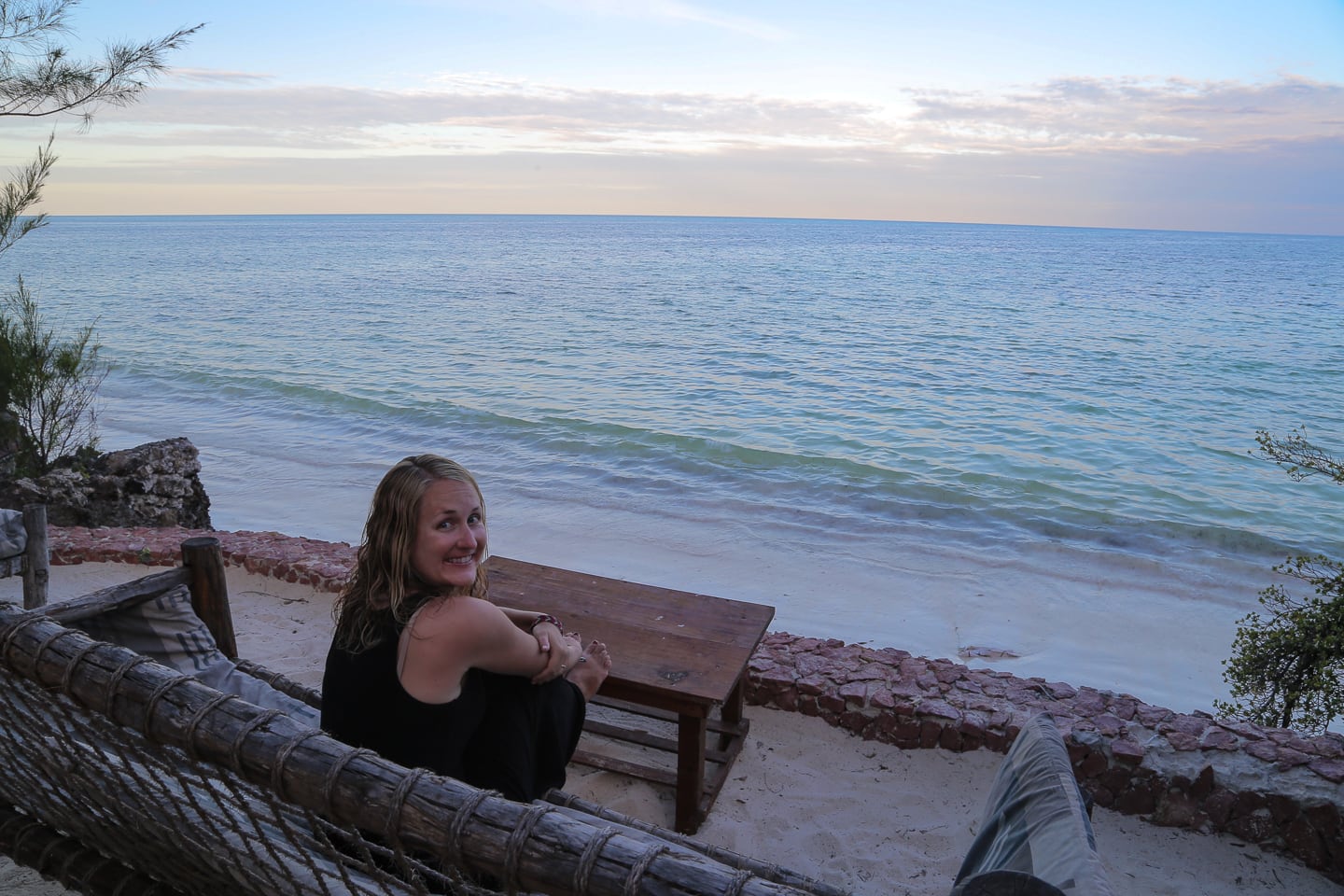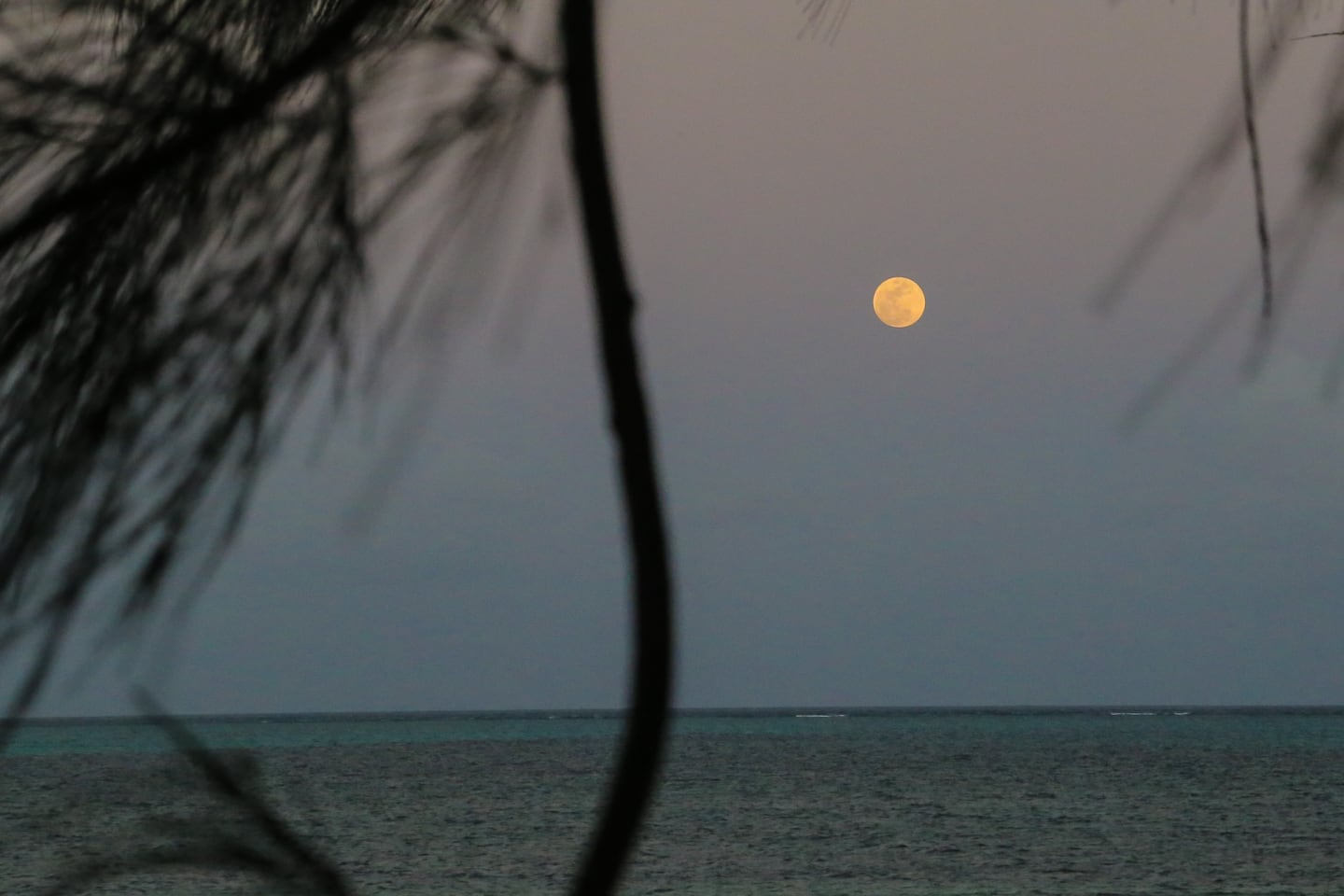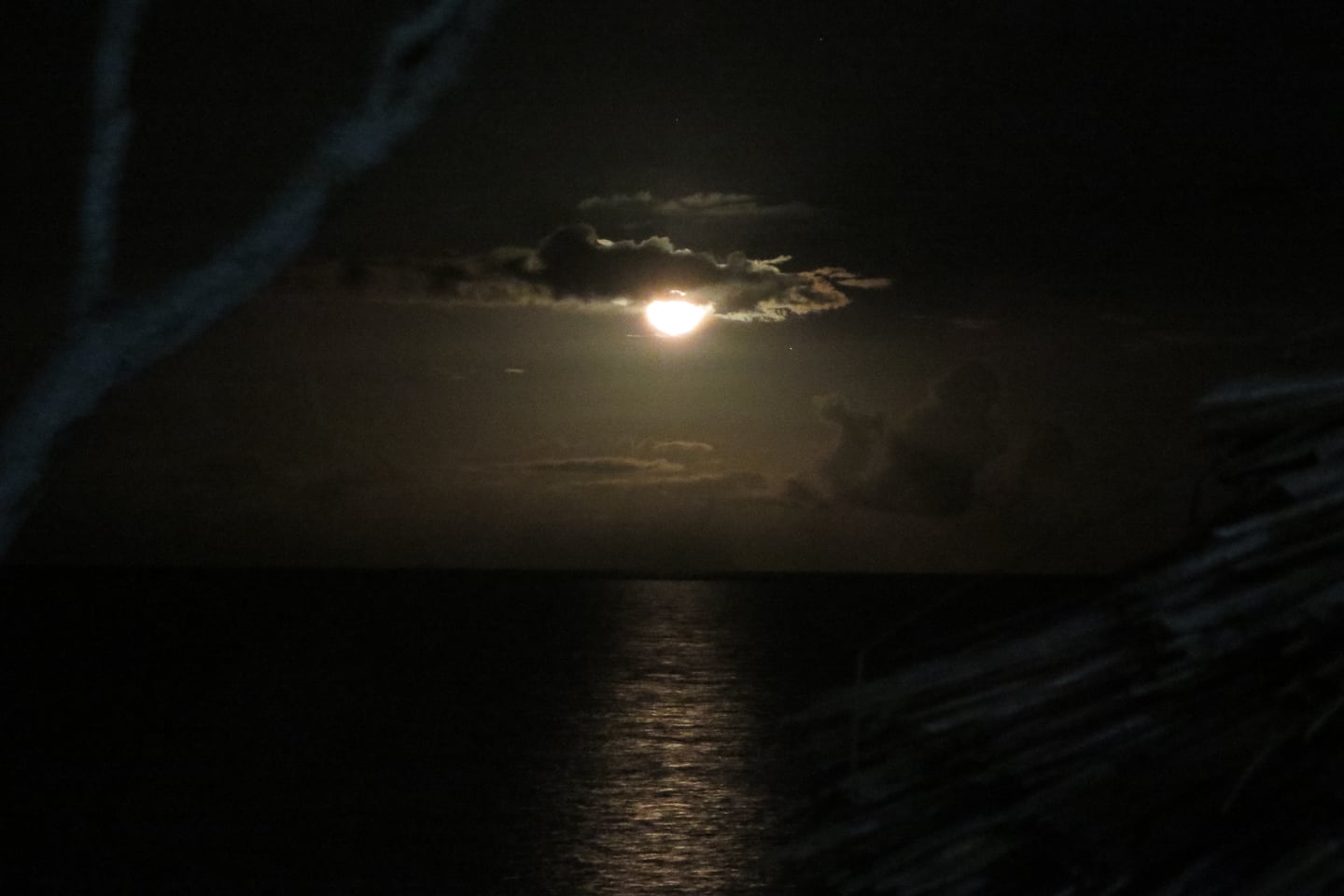 6 November 2014